The wedding we get to share with you today is so beautiful, unique, and full of love! Jillian & Matt's loved ones traveled from afar to celebrate with them & it was a joyous celebration indeed! The bride looked absolutely stunning & the groom looked classically handsome in his black tux and bowtie. The Youngstown Country Club made the perfect backdrop for the beginning of their love story as husband and wife. We pray that these images will bring them joy and help them remember how they felt on their wedding day forever.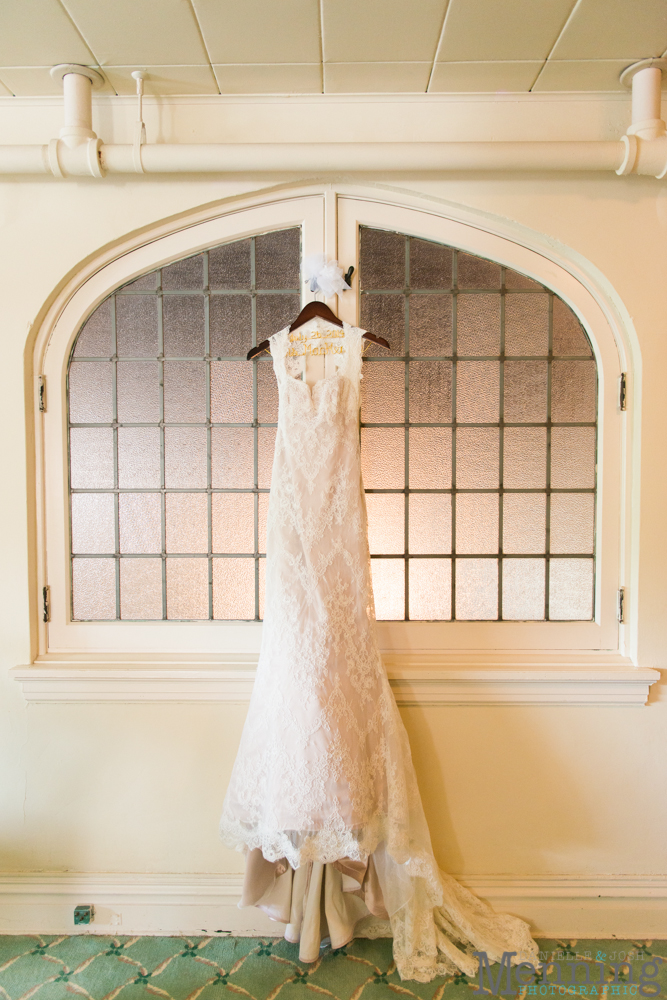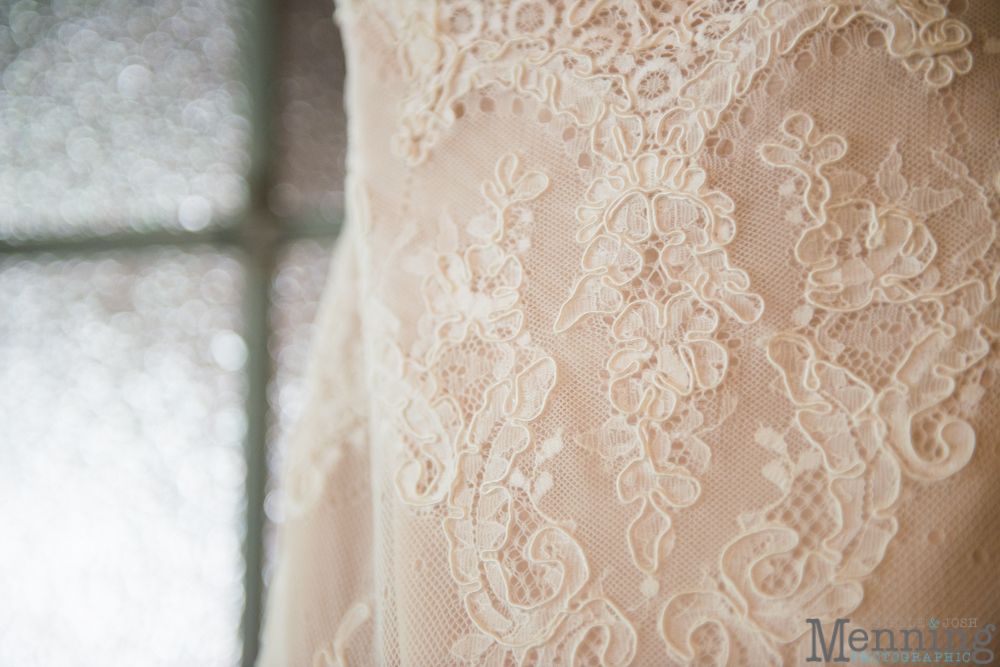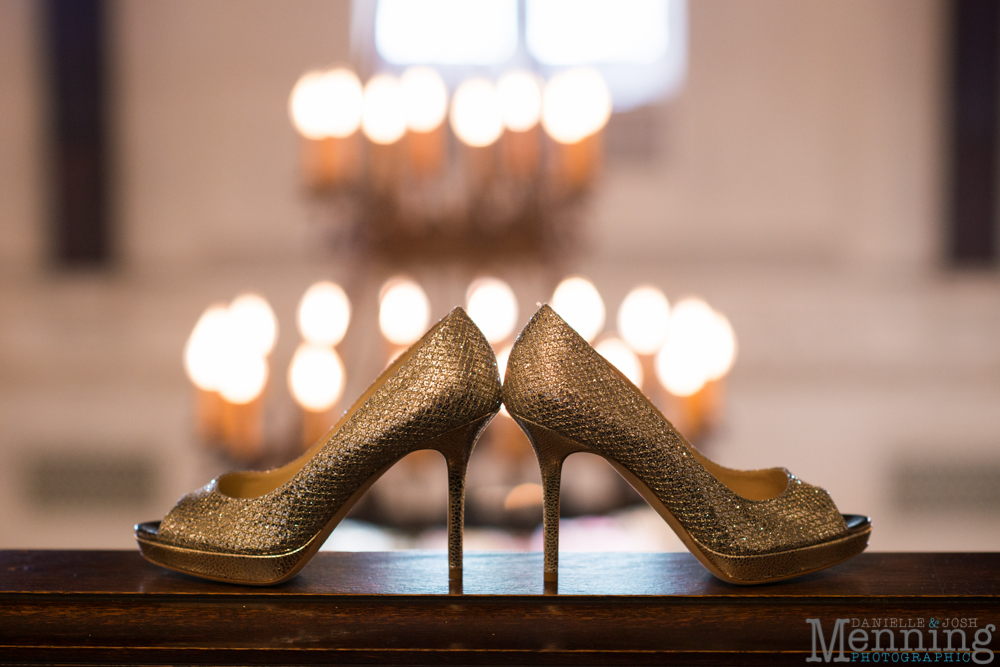 Green's Floral did a lovely job with the flowers. They tied everything together beautifully.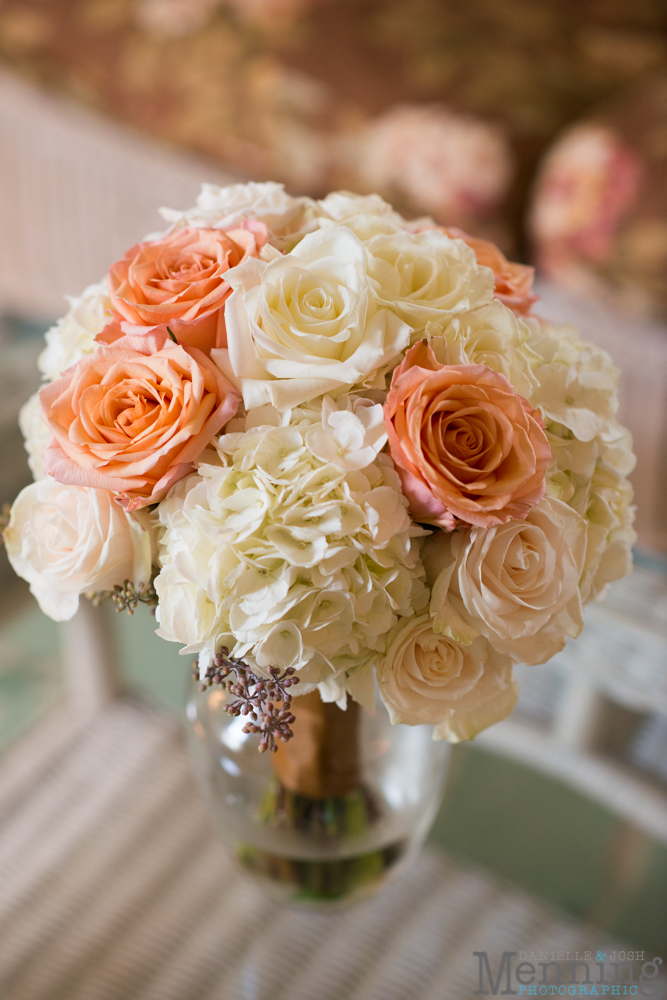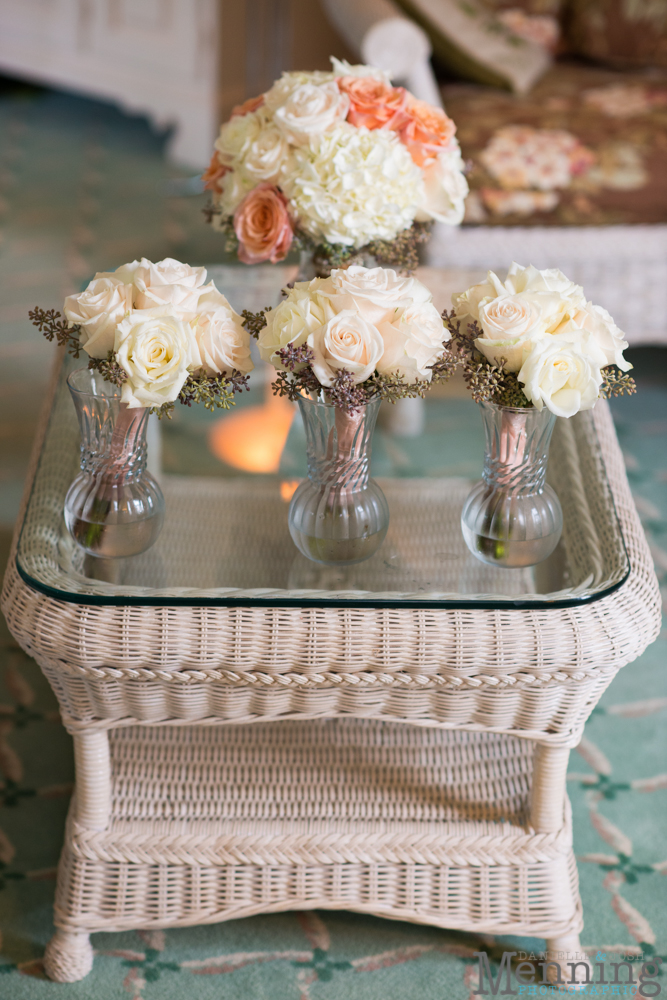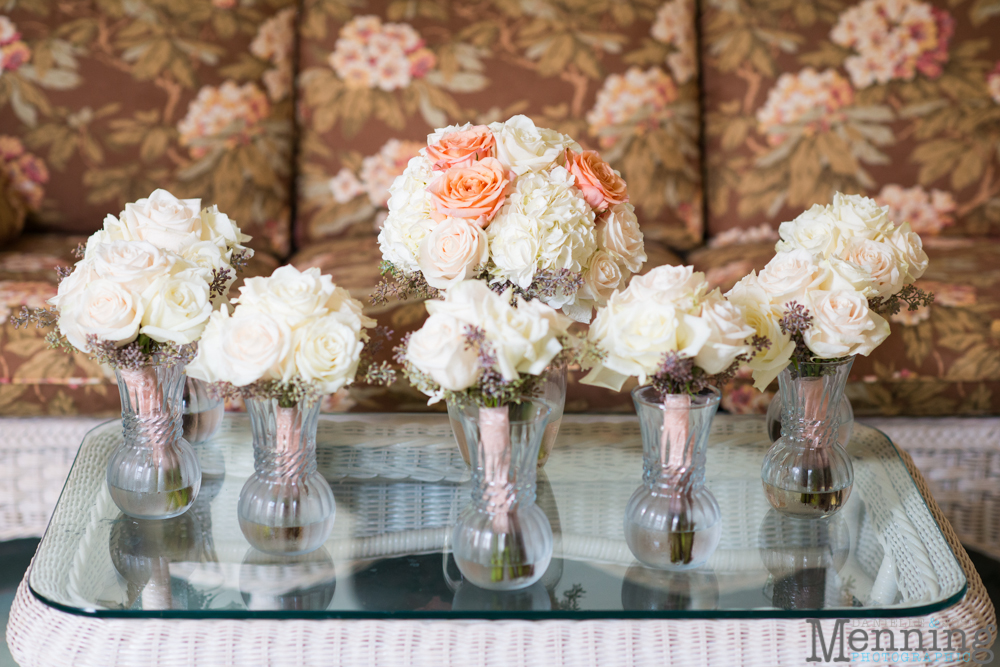 Jillian was a calm & happy bride. Joleane & Jami from Beauty Therapy did an excellent job with hair and makeup for the bride and bridesmaids on site at the Youngstown Country Club. When the wedding ceremony and reception are all at the same location, having hair & makeup come to you is always a great idea & simplifies everything.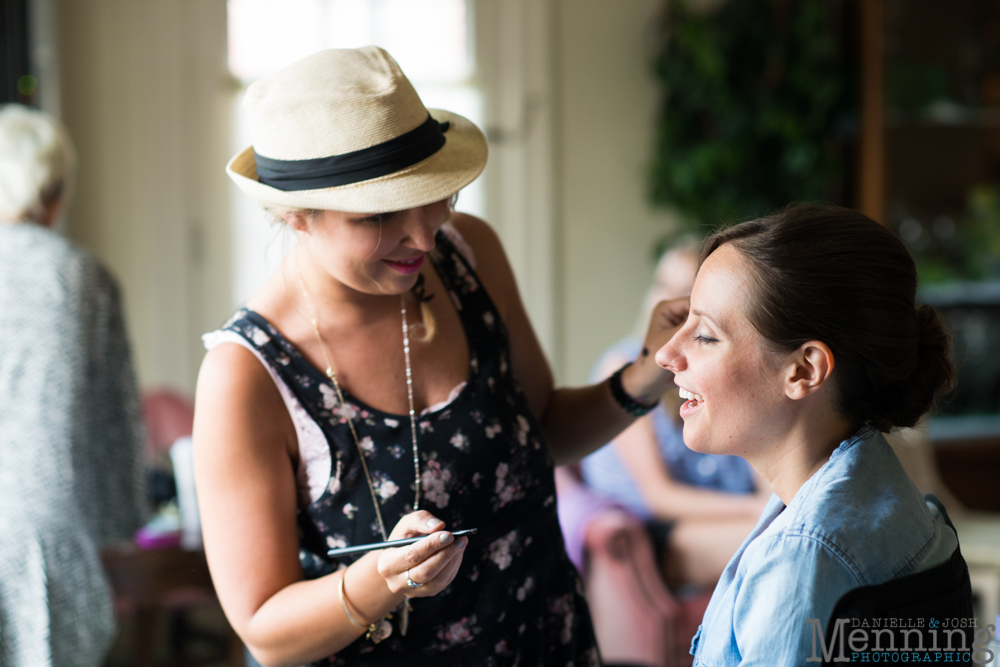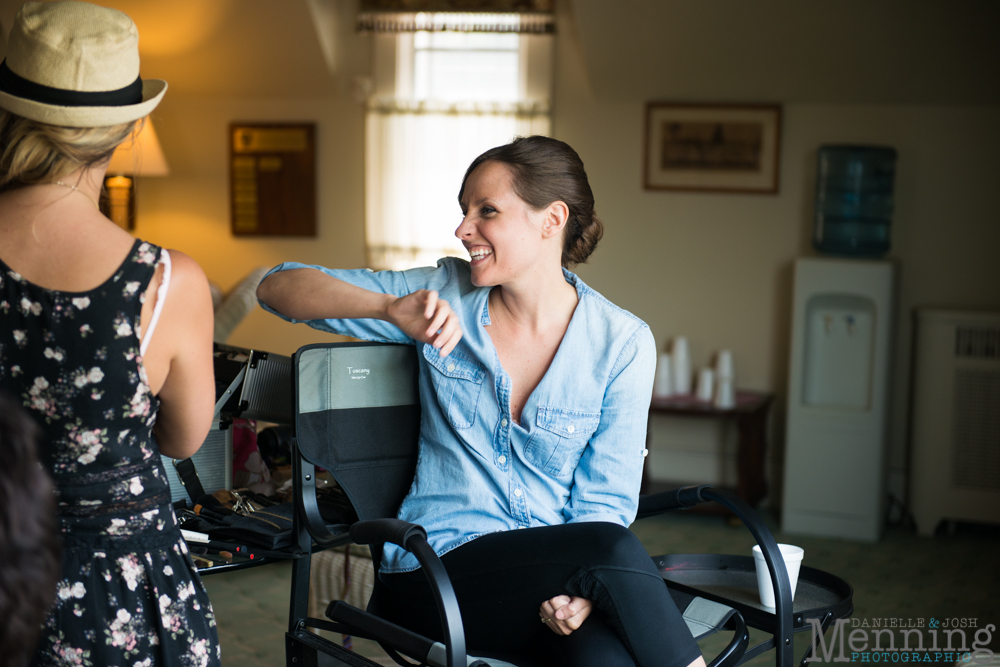 Matt sent a gift for Jillian before the ceremony.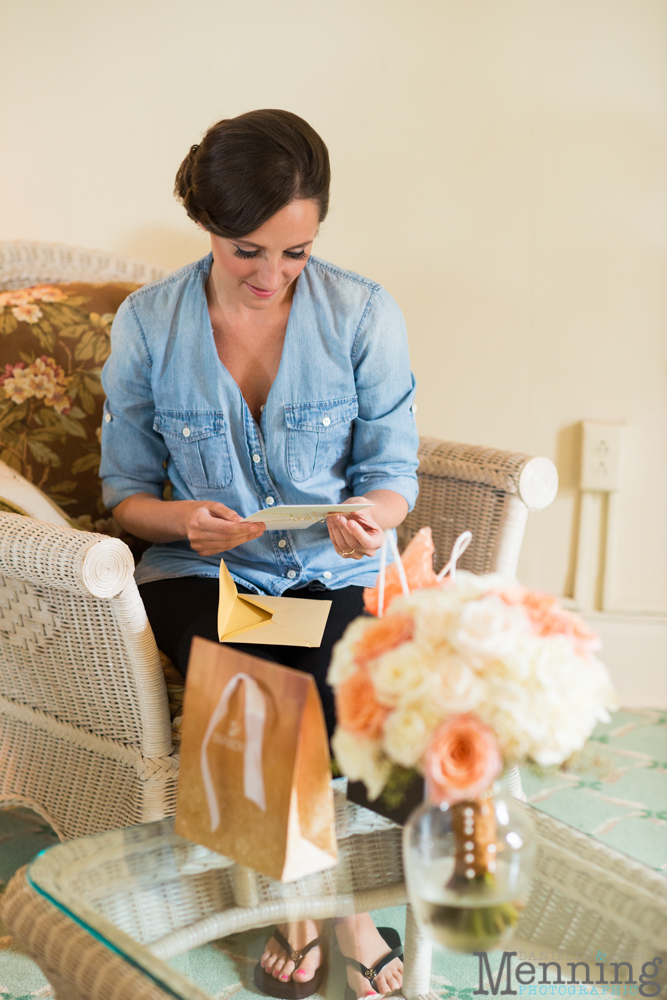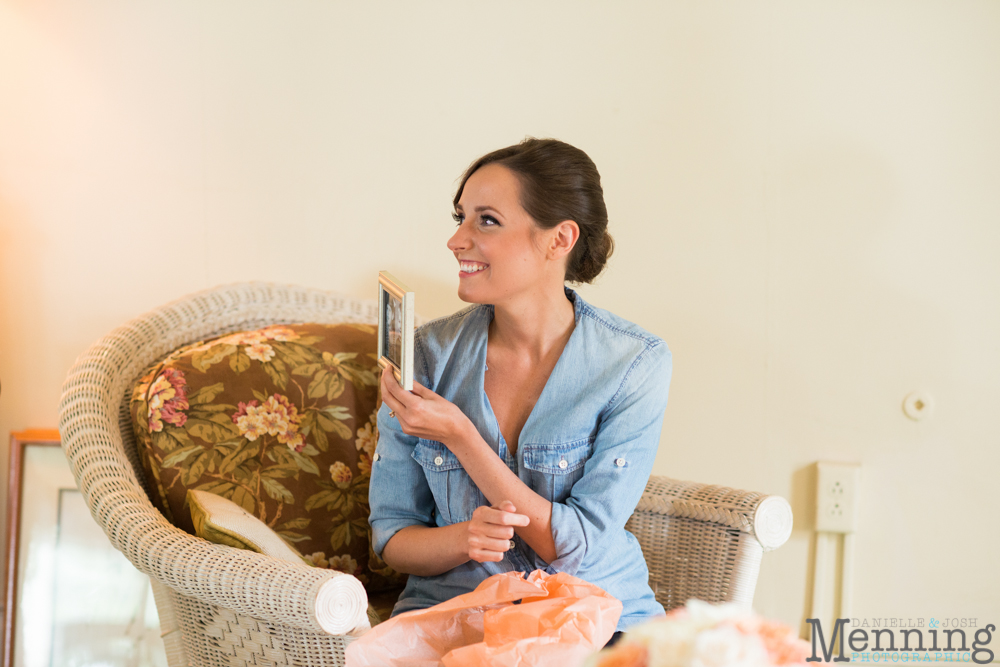 Photos of them as children in a frame and a very pretty bracelet.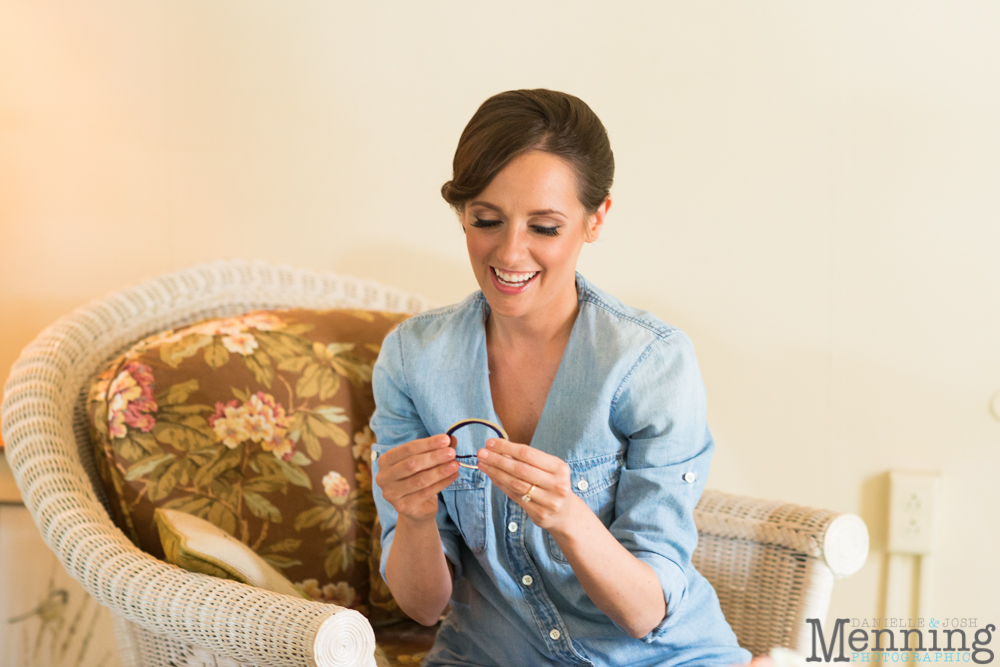 Seriously! How cute is this?! Jillian & Matt as children: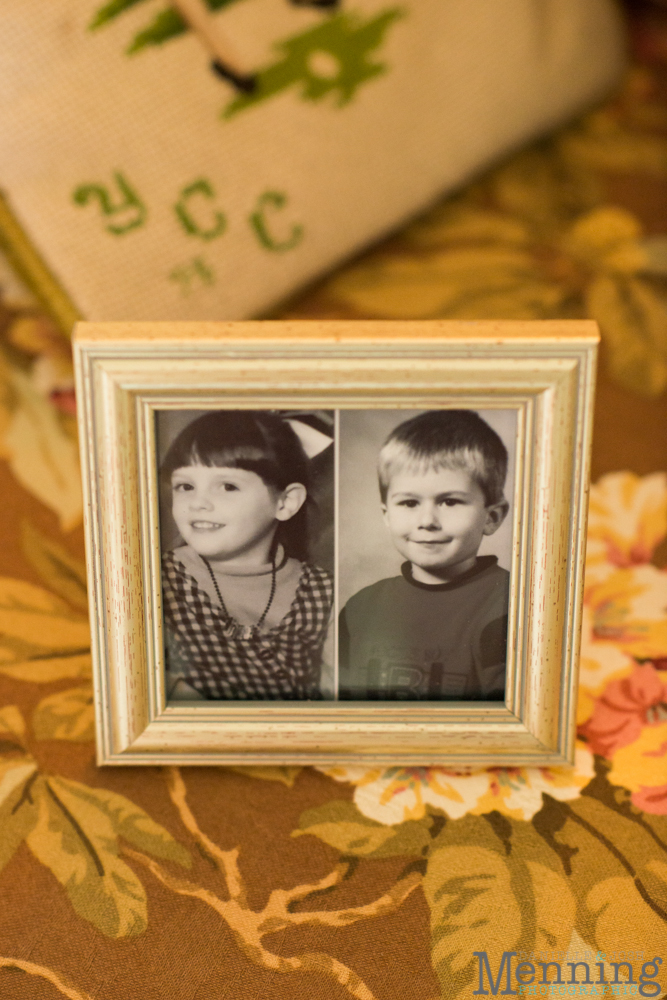 The guys were relaxing and playing shuffleboard downstairs while the ladies got prepared for the day upstairs.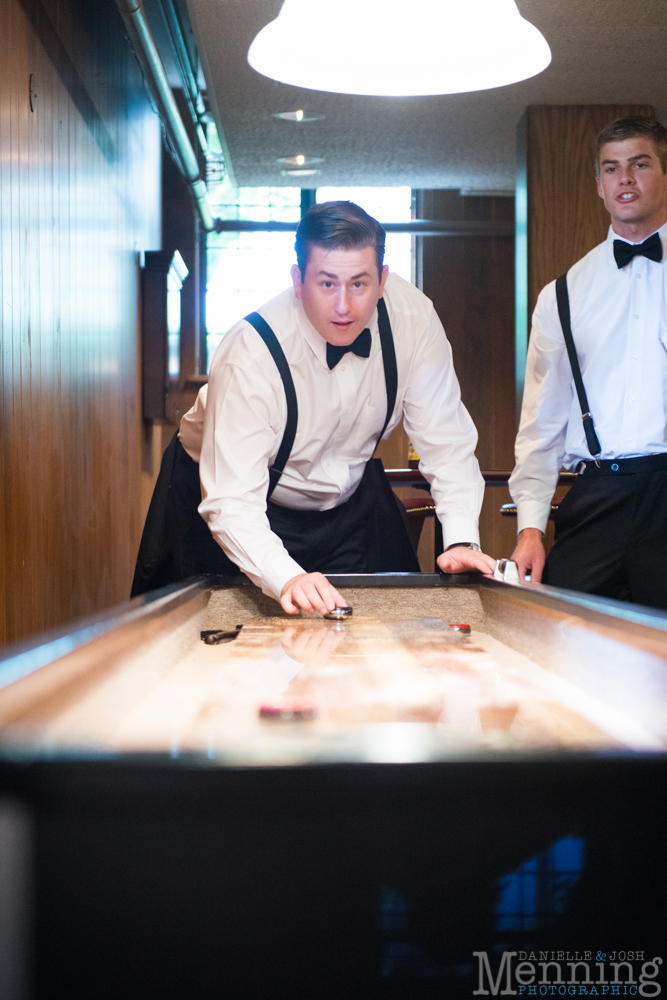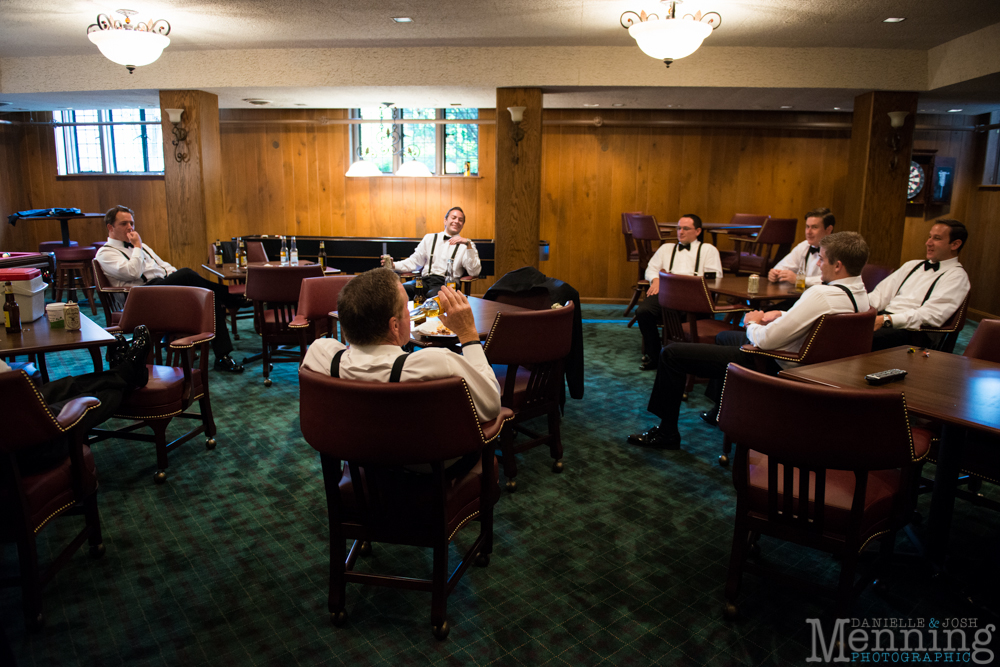 Jillian sent down a gift to Matt before the ceremony.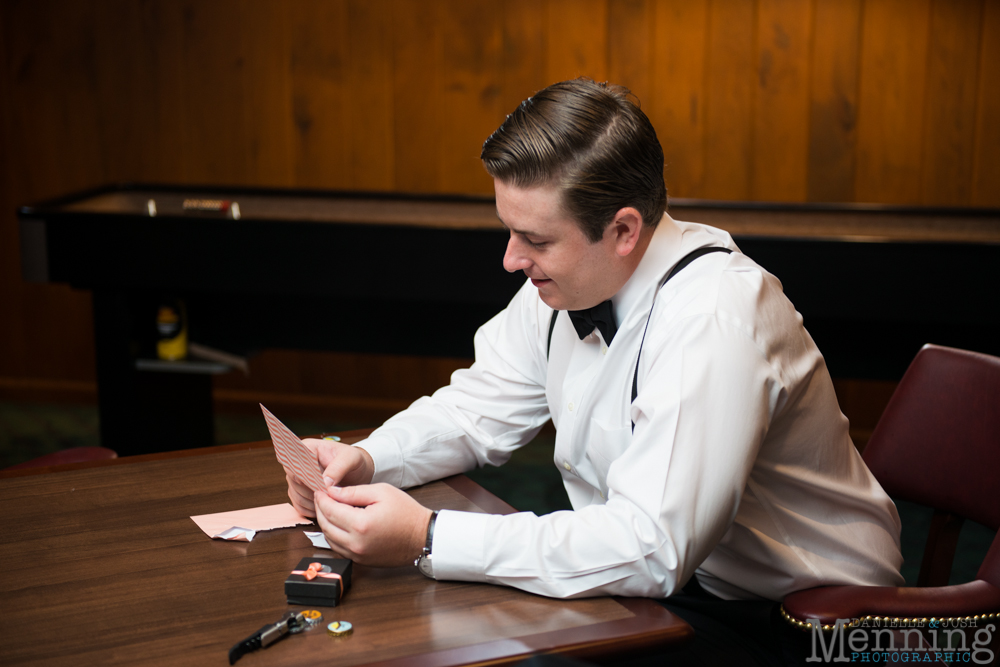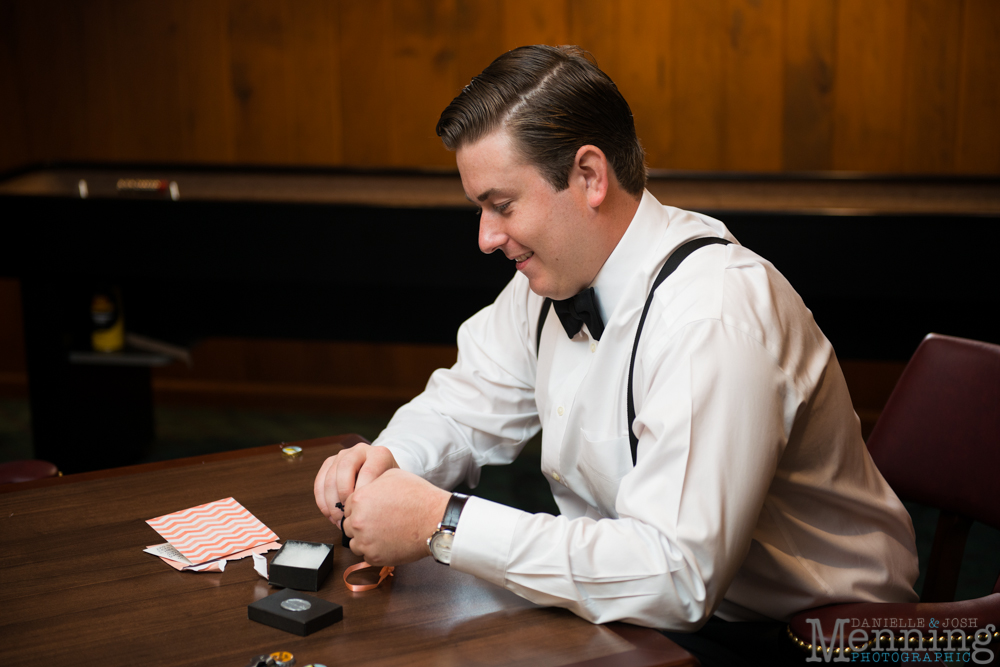 Personalized cufflinks.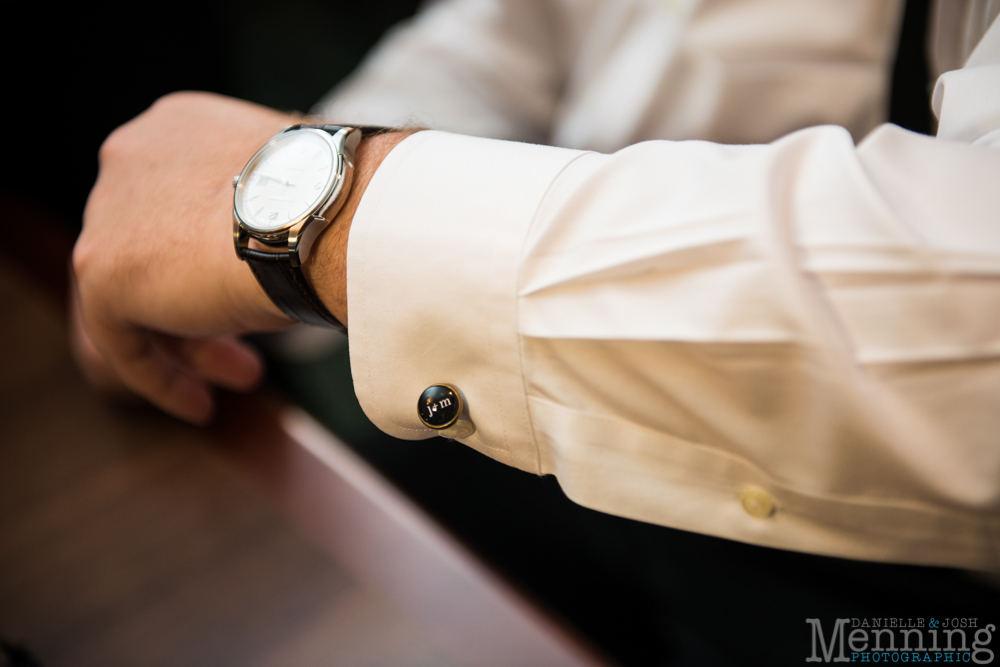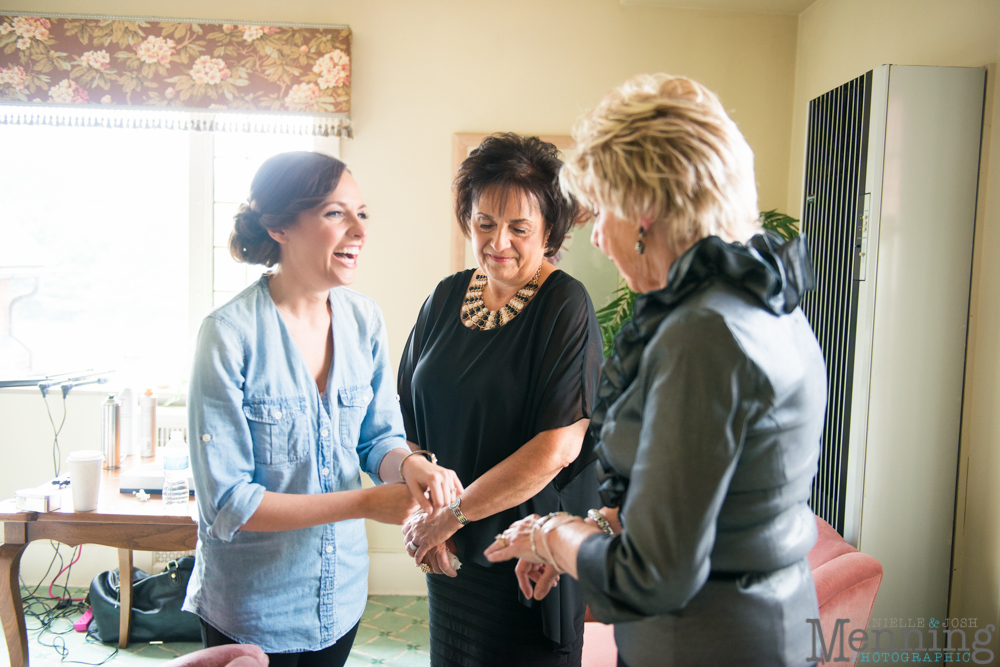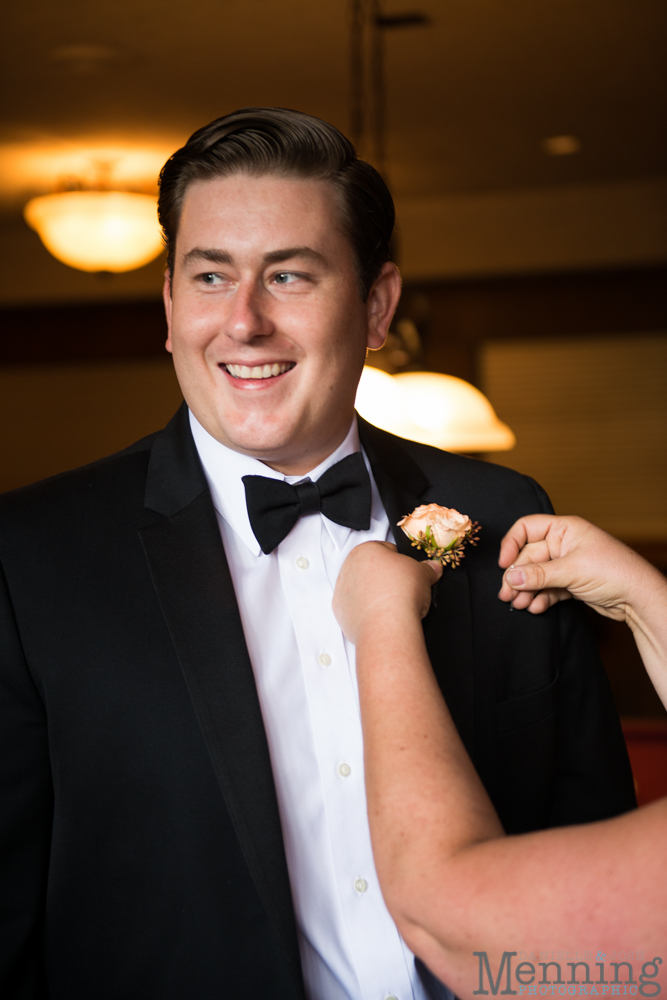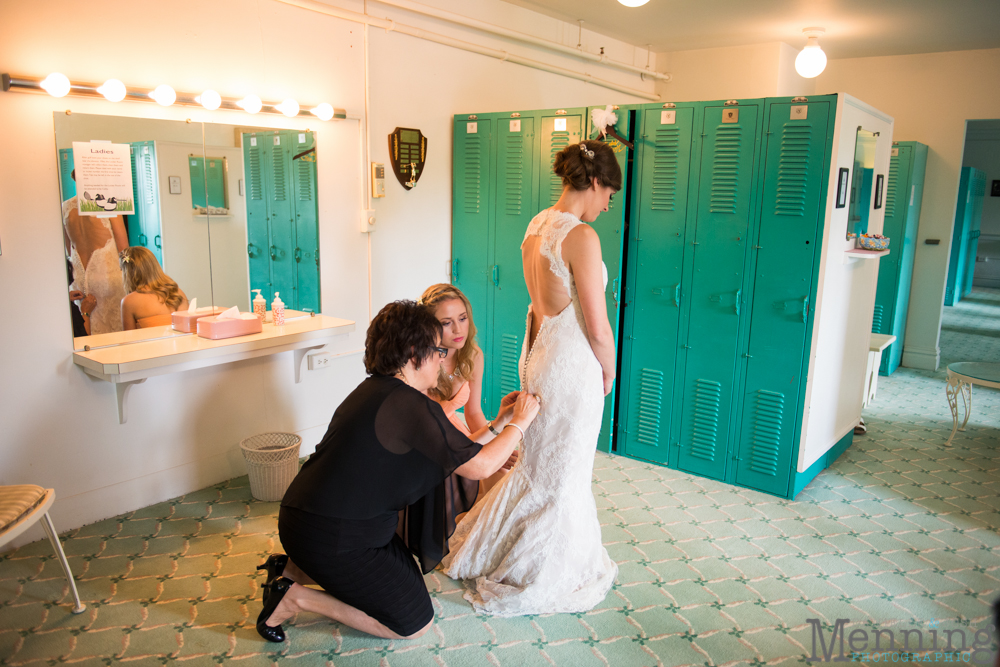 Jillian, lover of all things vintage, looked gorgeous in her lace wedding gown from Marisa.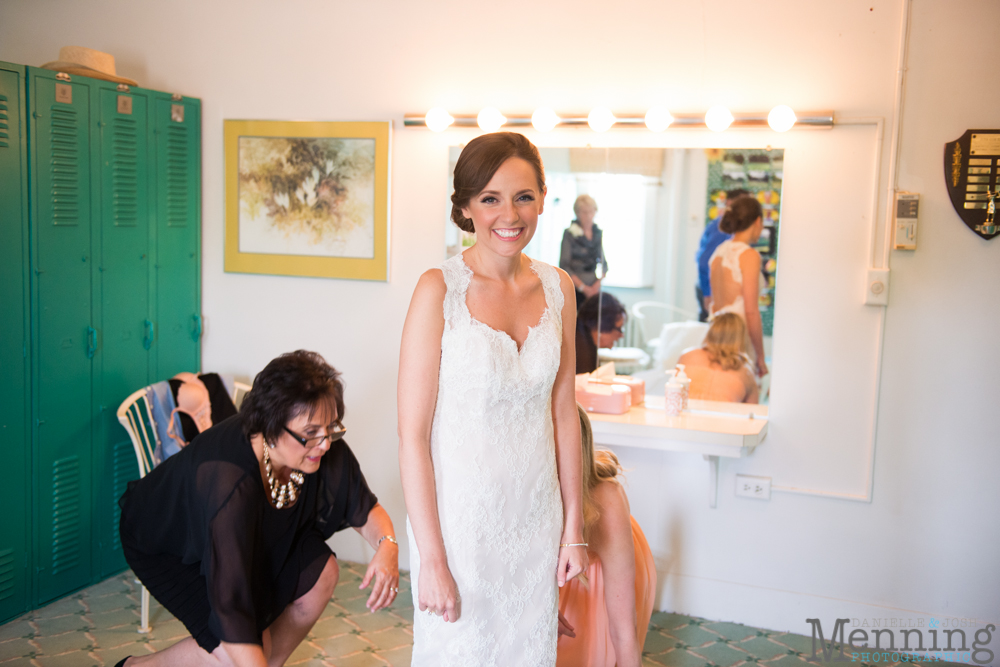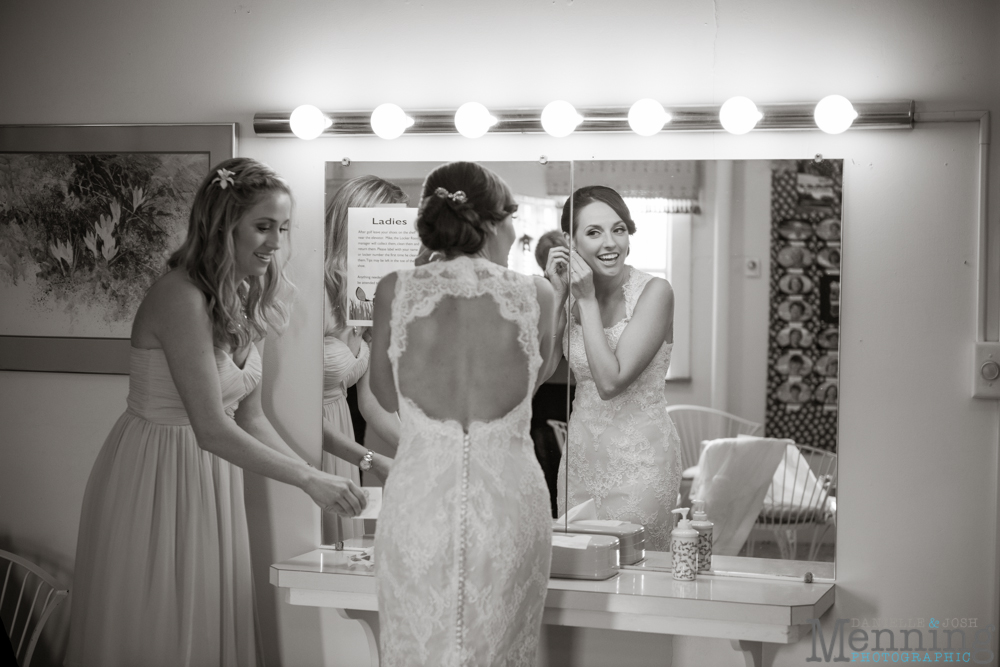 Her bridesmaids had no idea what her gown looked like. I even photographed it secretly that day so they wouldn't see it until Jillian had it on. It's safe to say they LOVED it!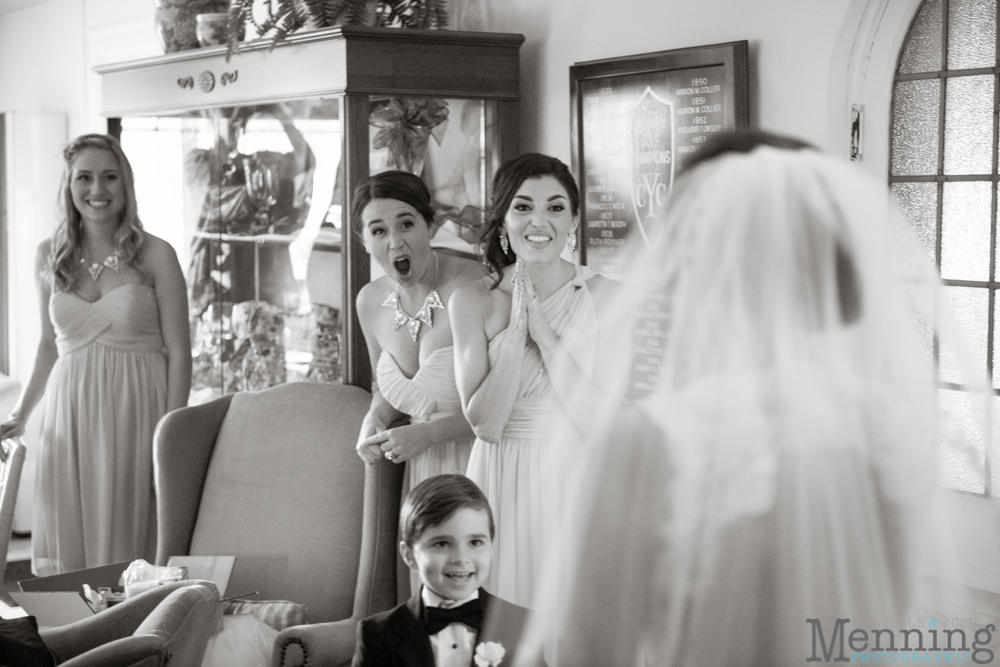 She also did a first look with her dad. Here's his reaction to seeing his only daughter as a bride: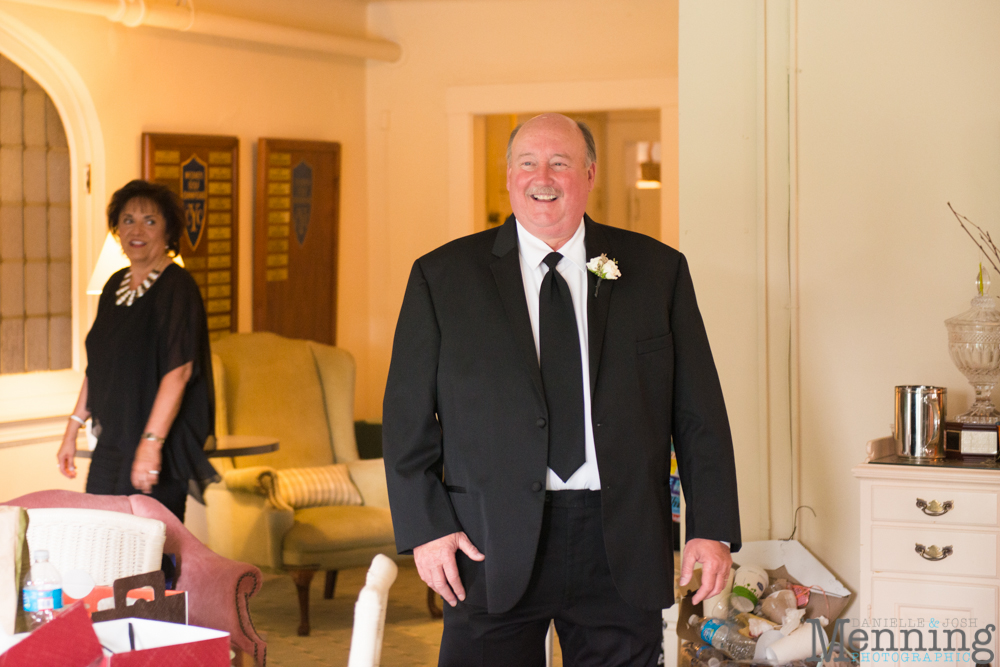 And her sweet grandfather's reaction: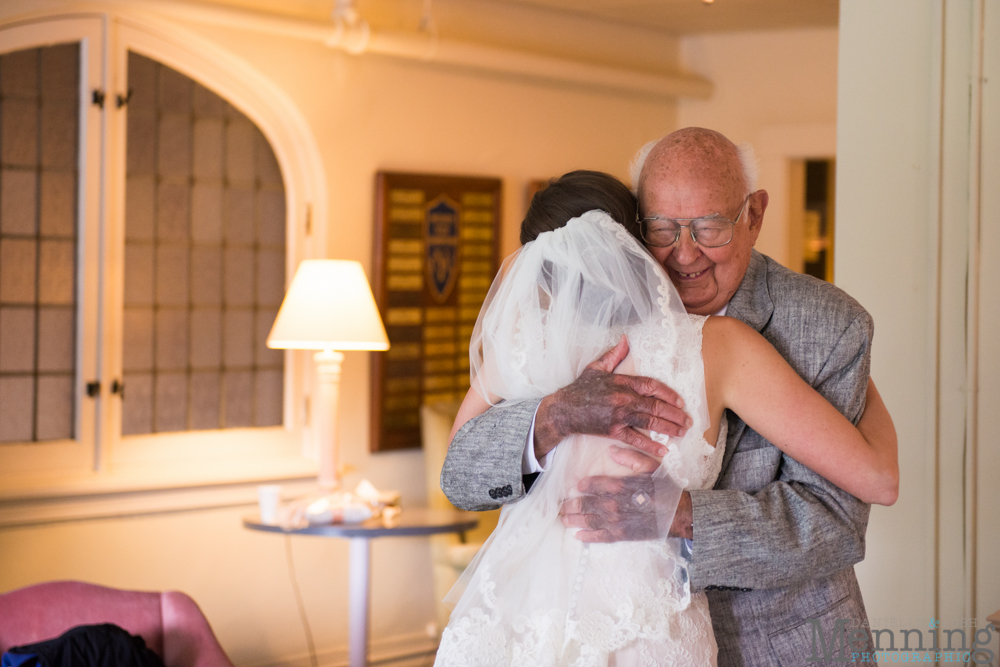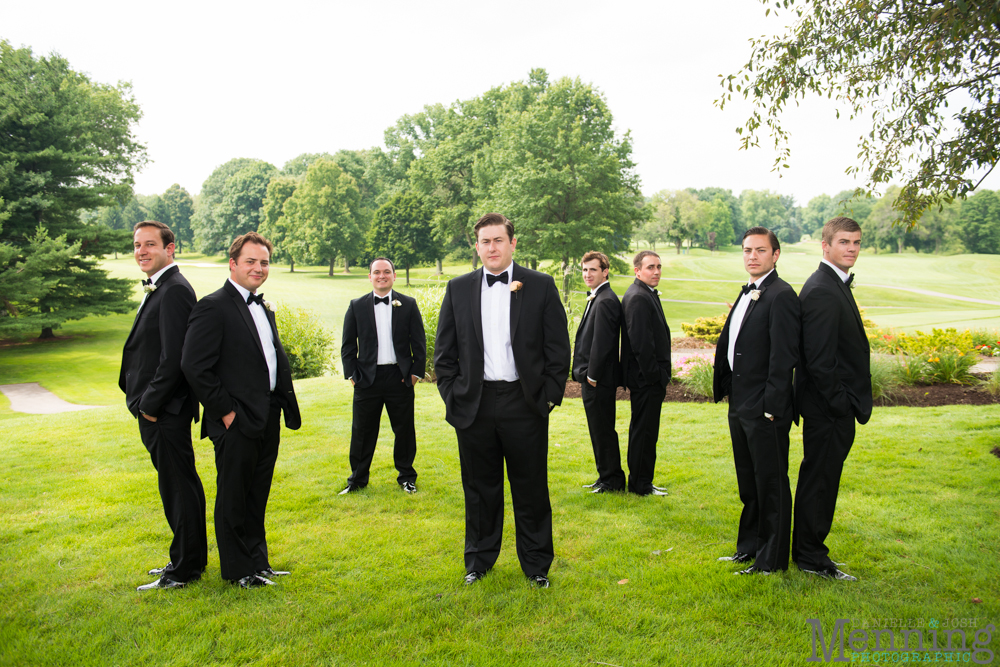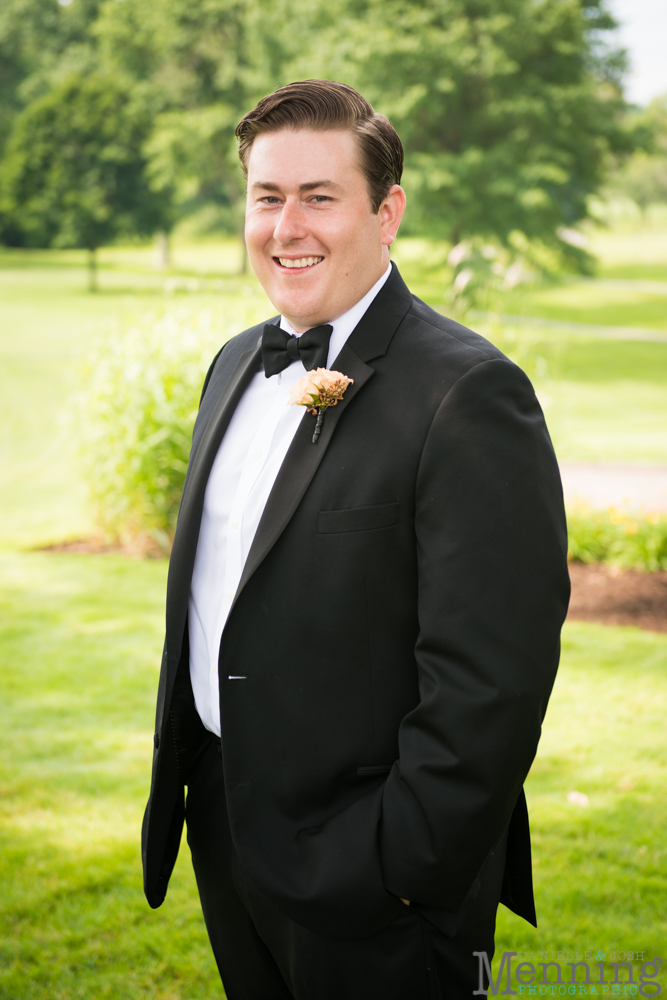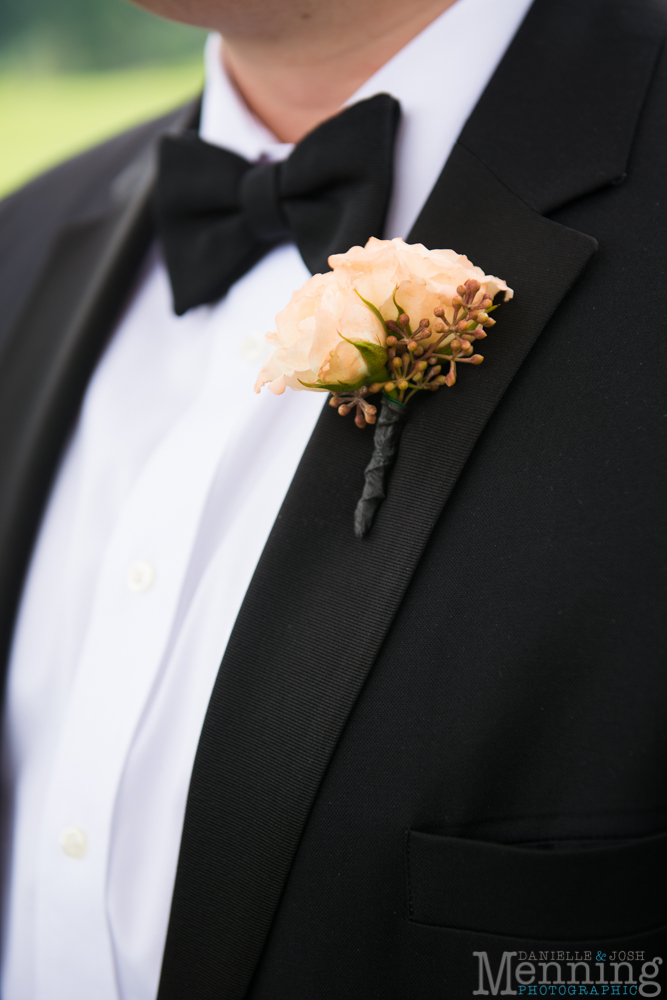 Can we please just talk about the fact that the ring bearer and flower girl look like they just walked out of the pages of a bridal magazine?! Perfectly adorable.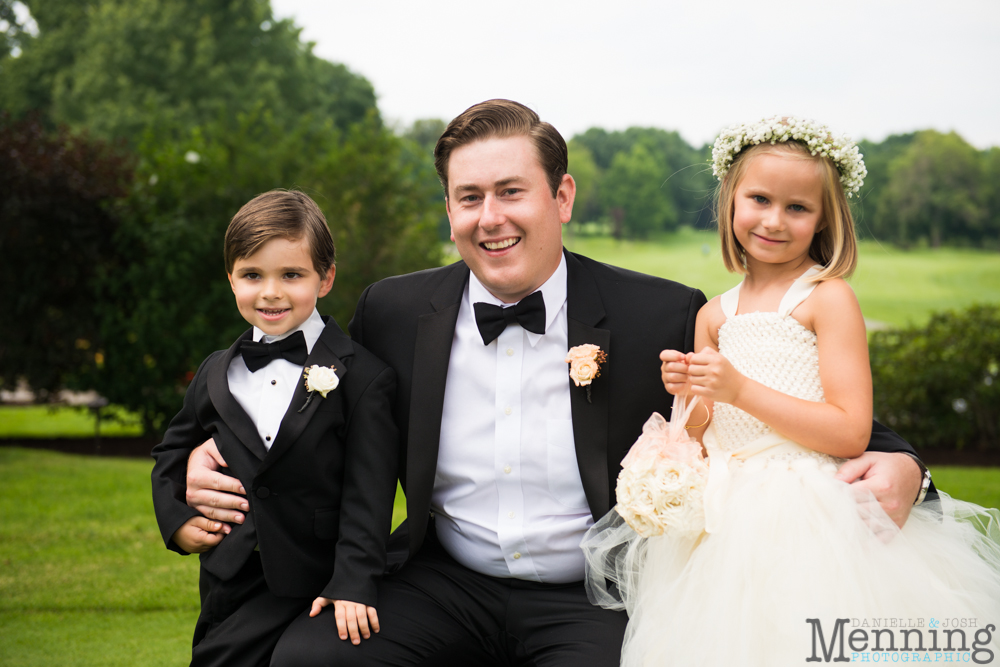 This was a beautiful & very kind bridal party.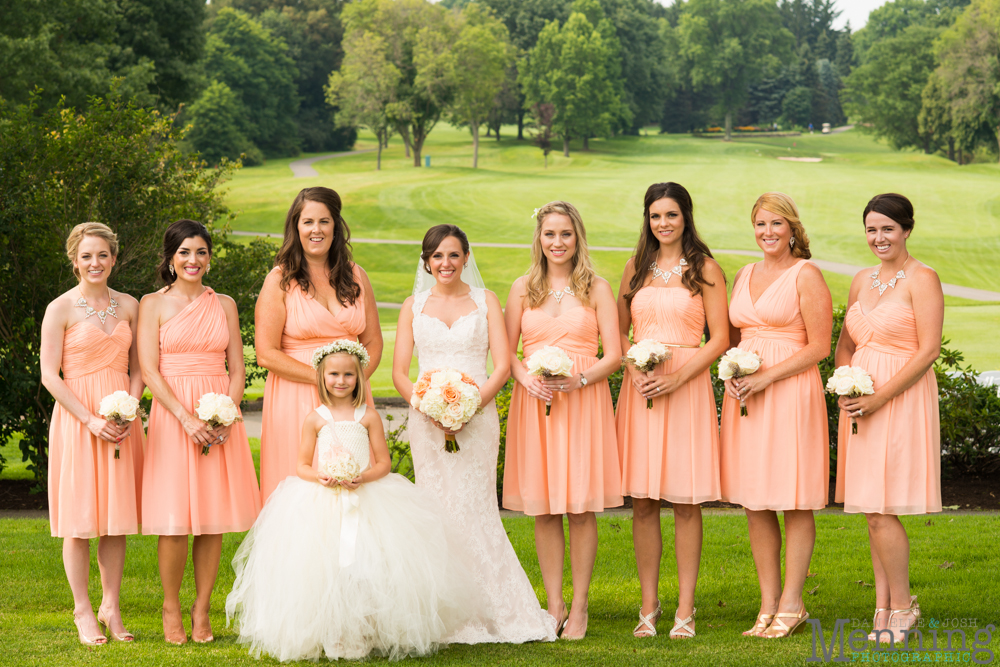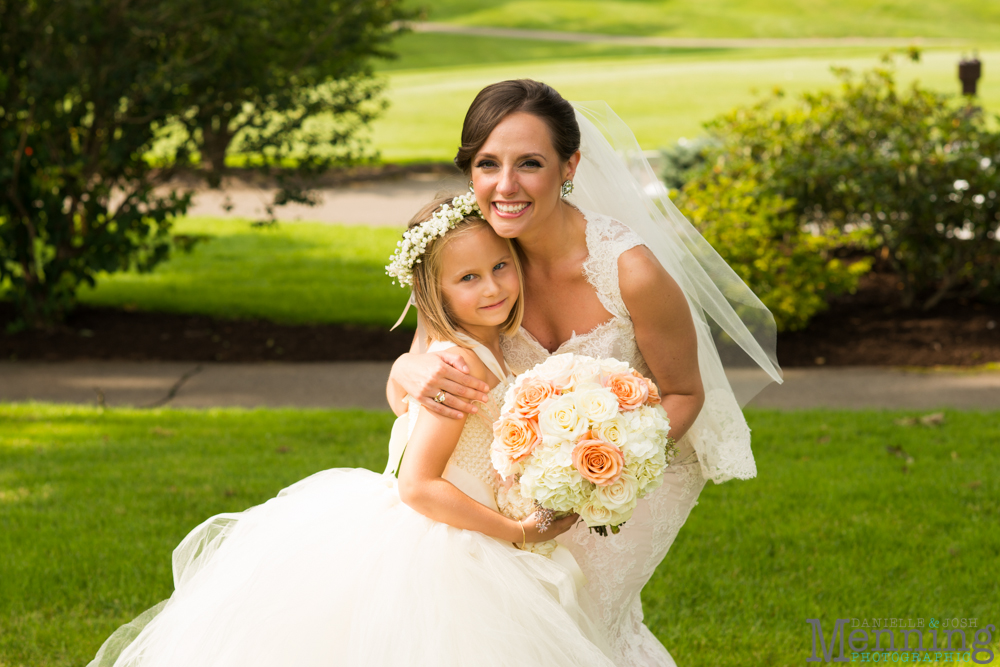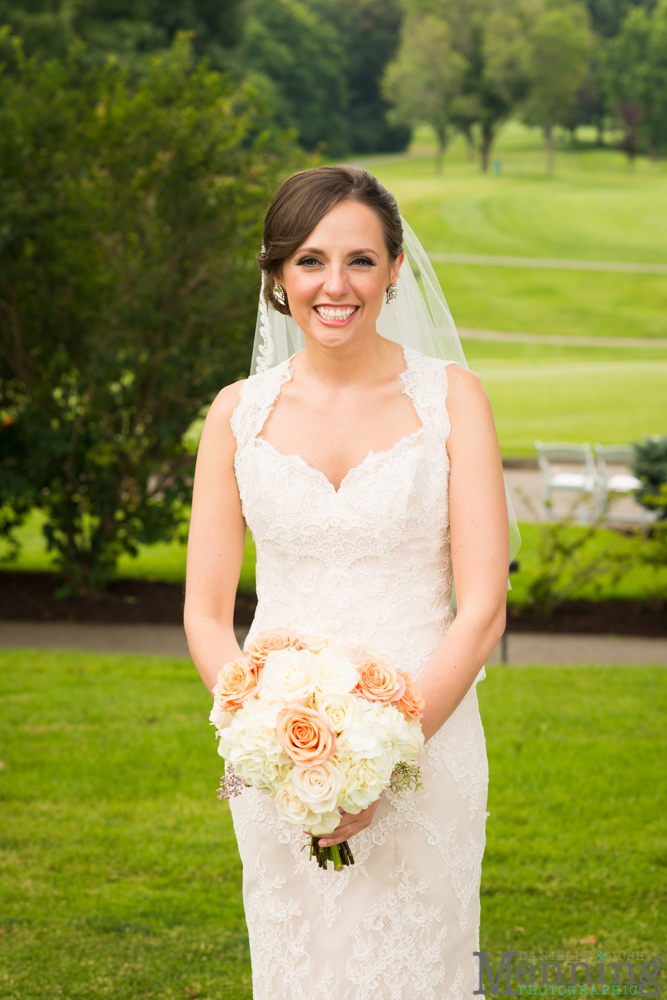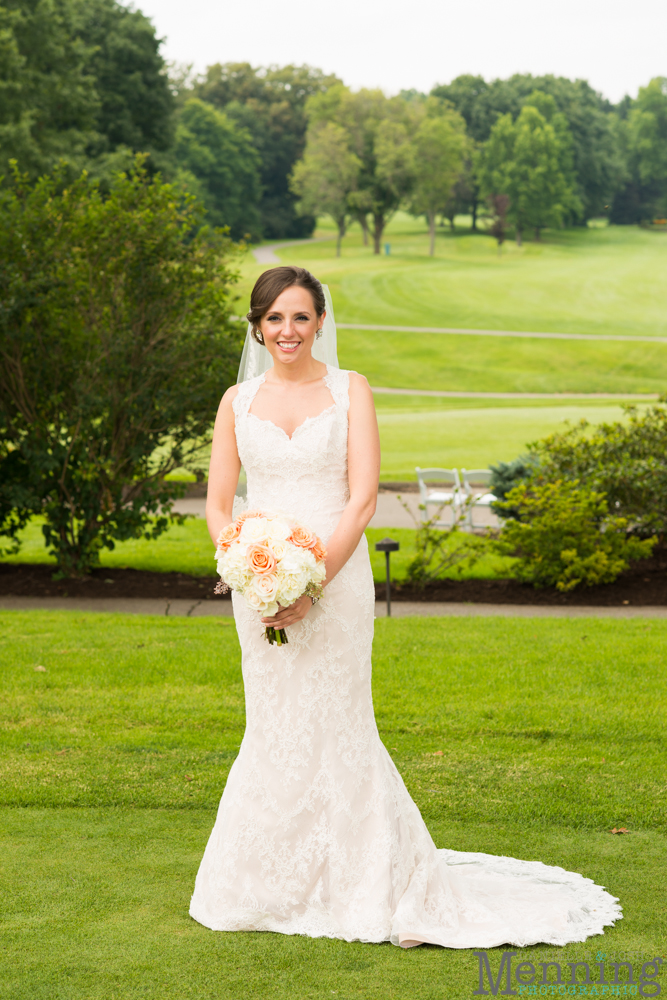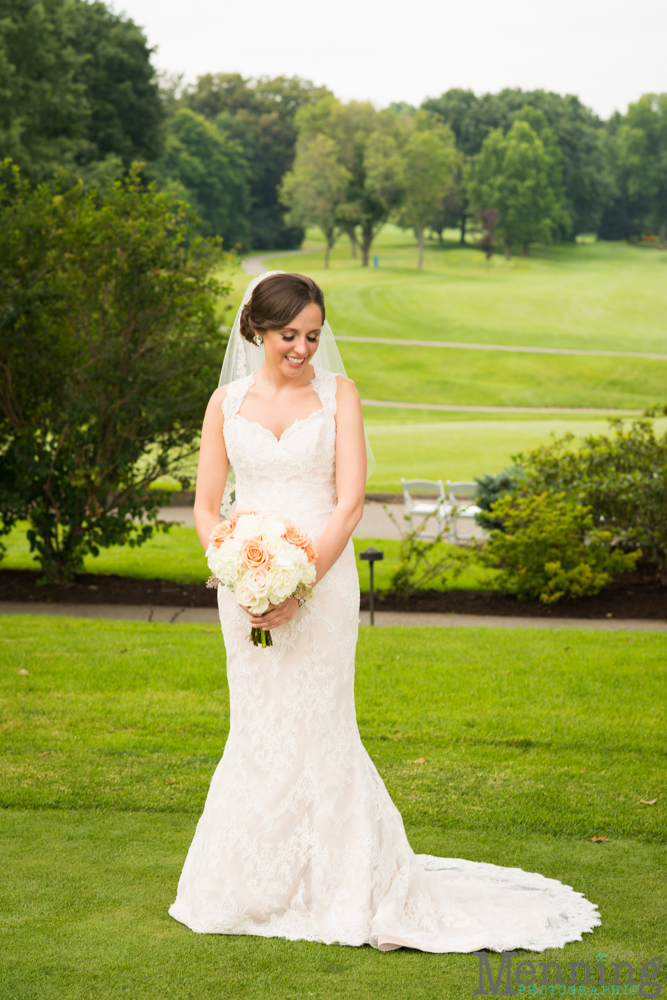 So much joy & beauty!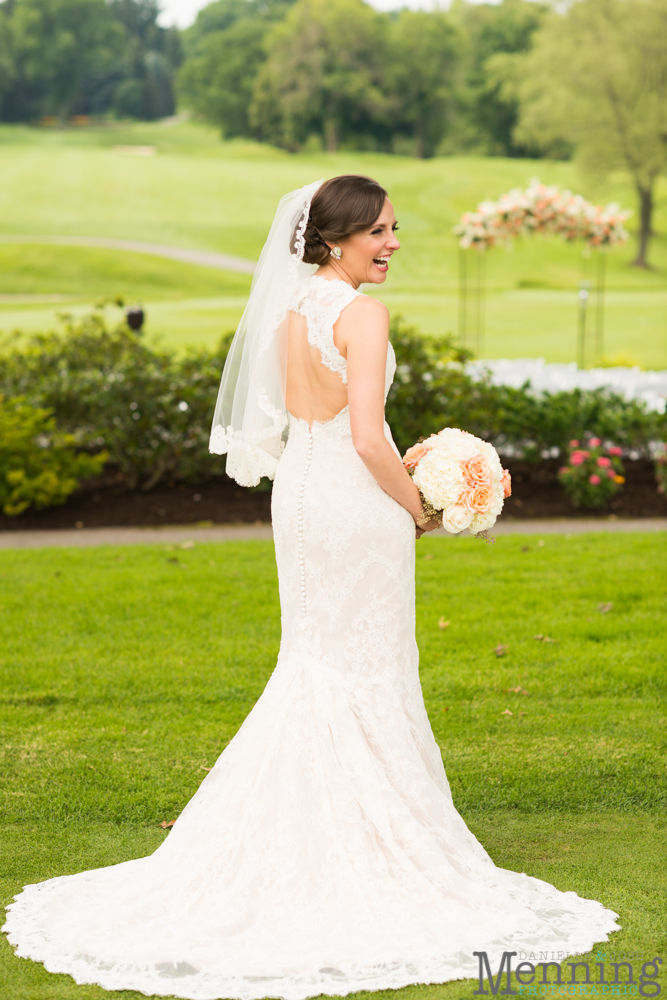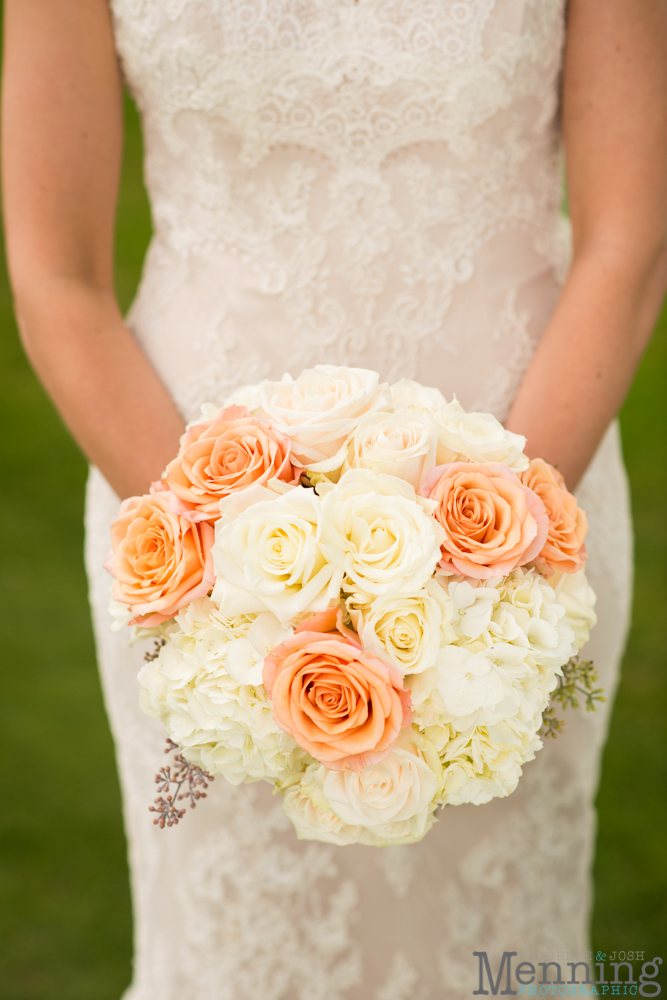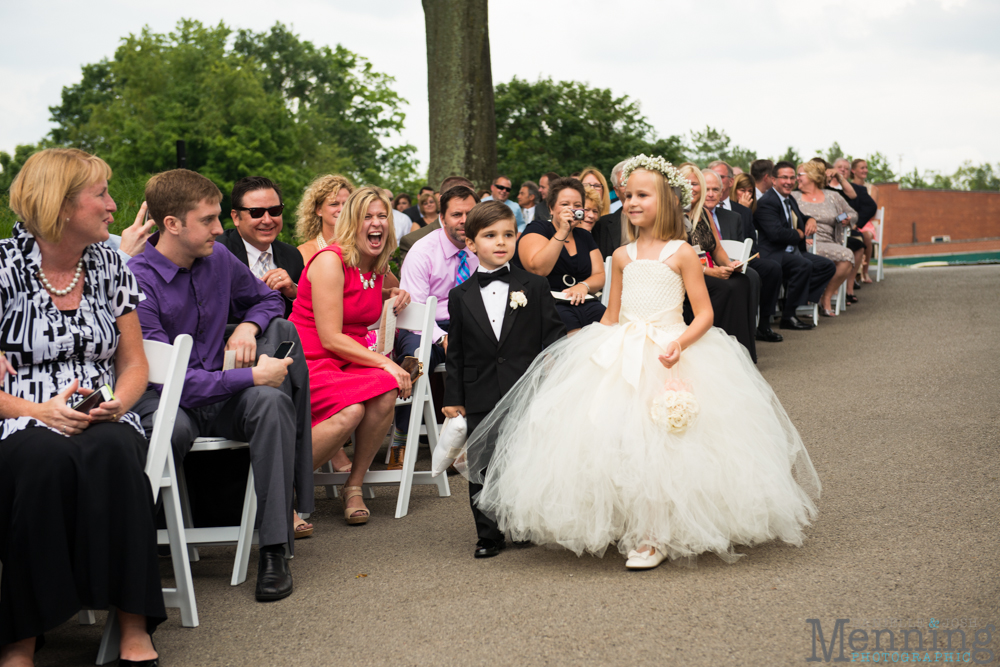 Here comes the bride!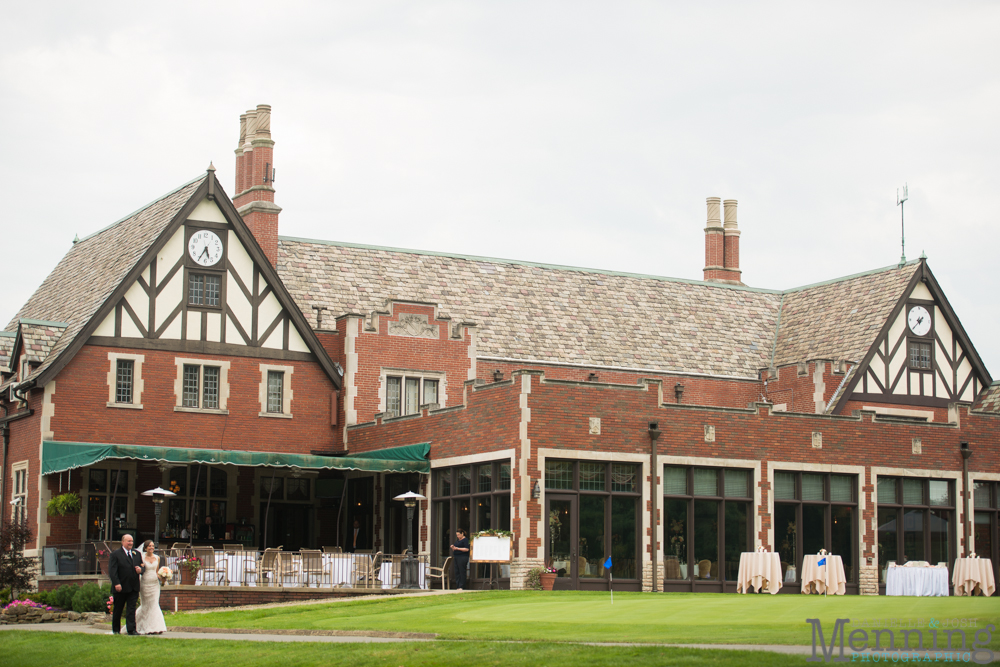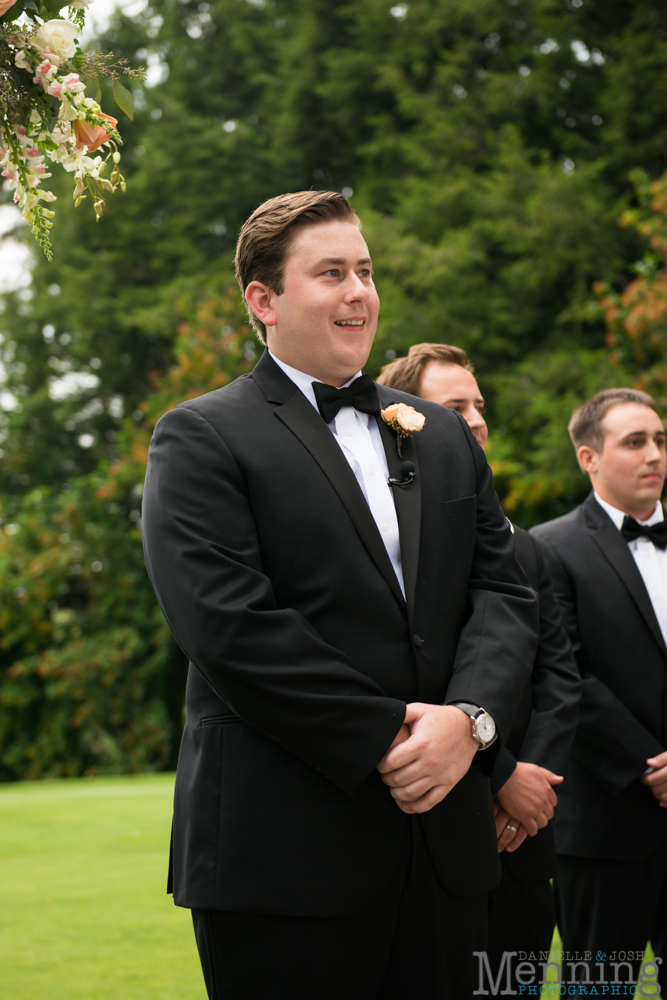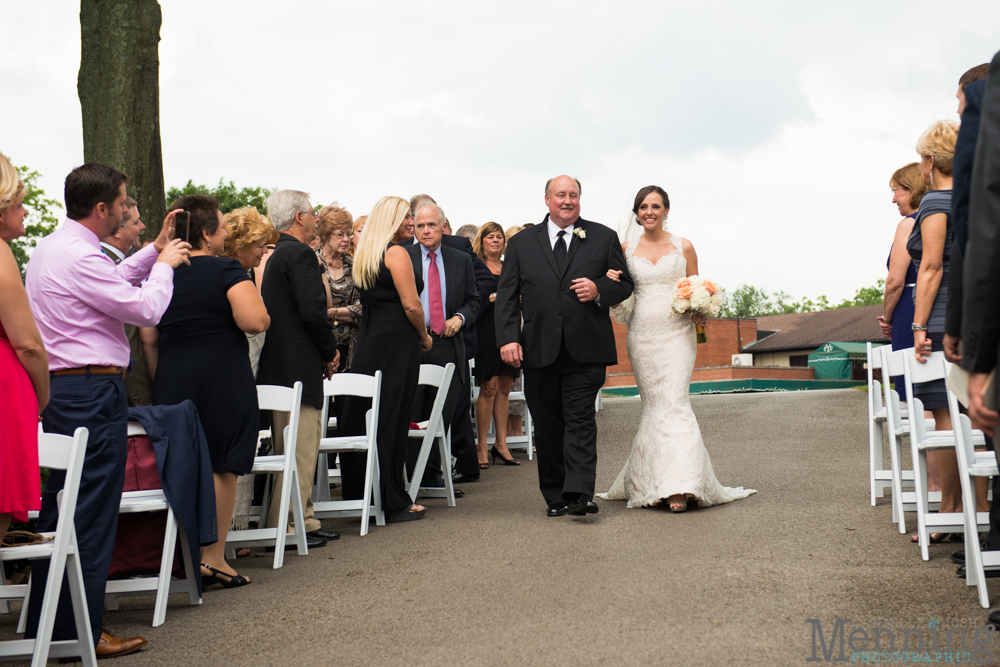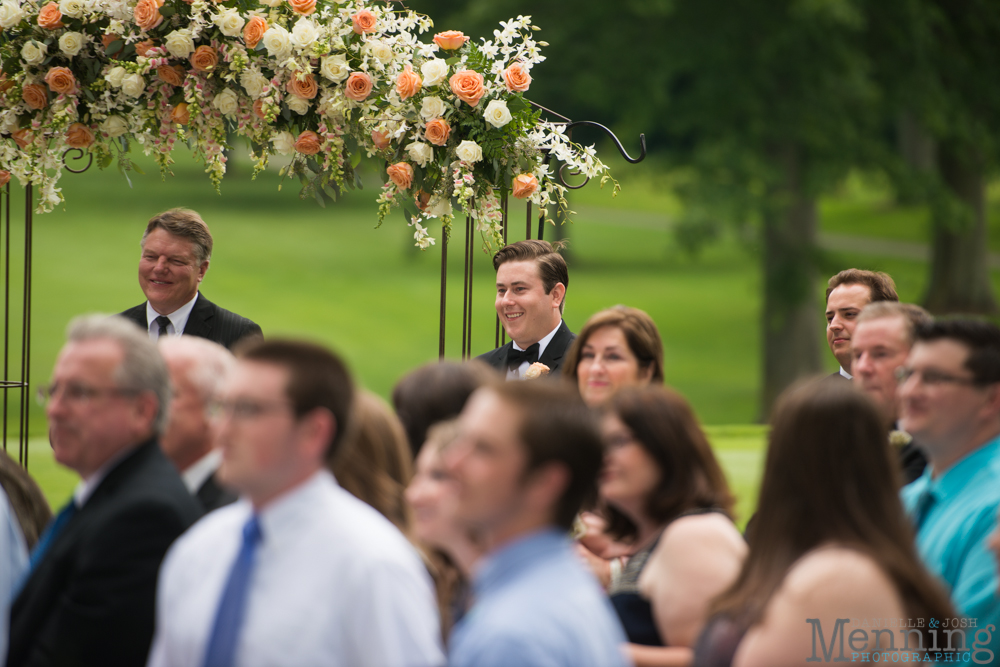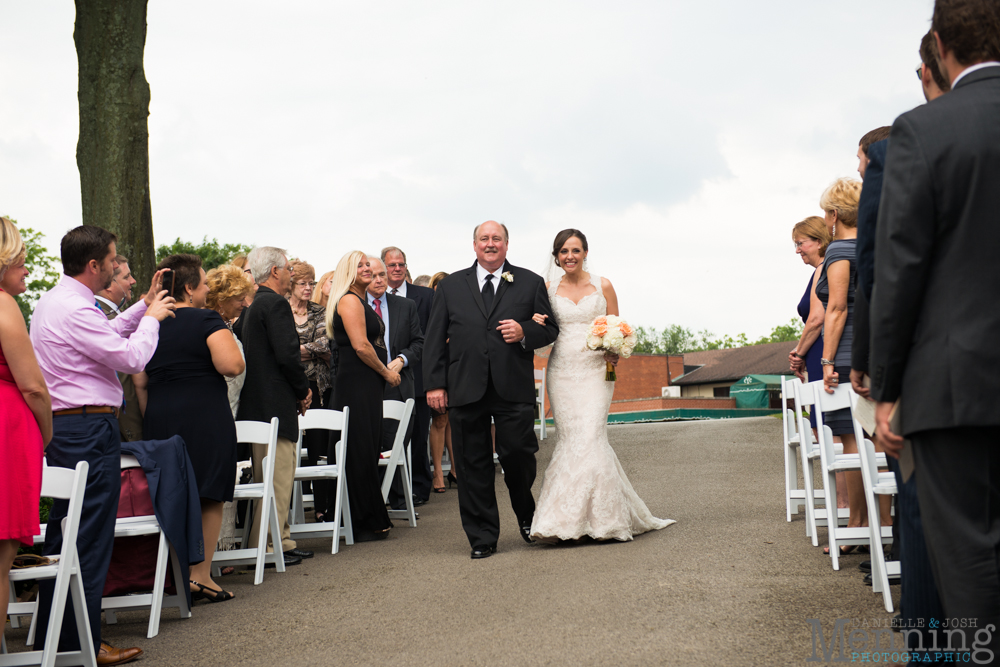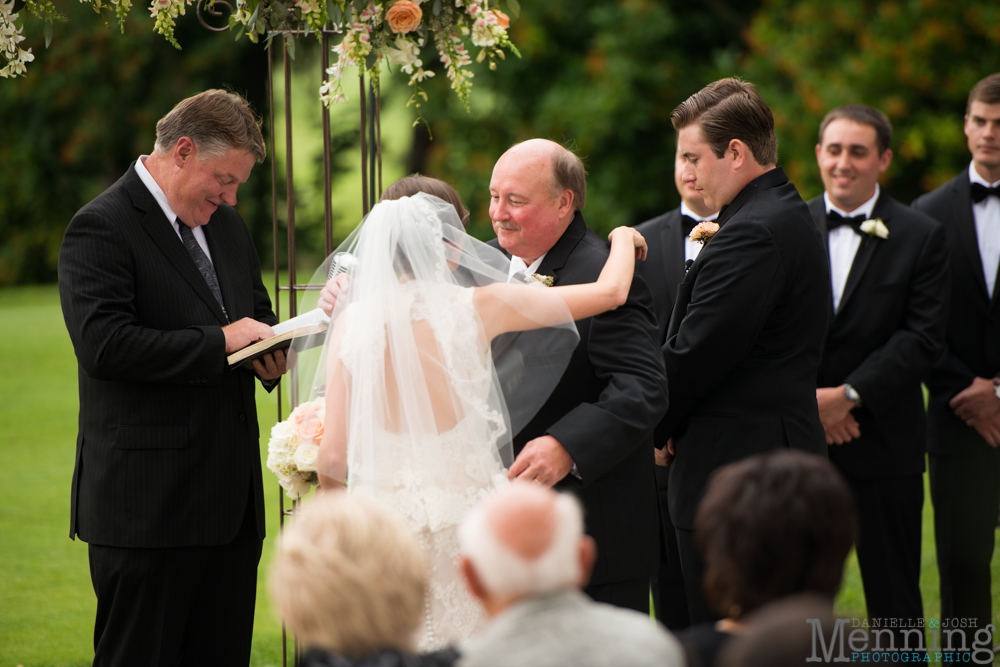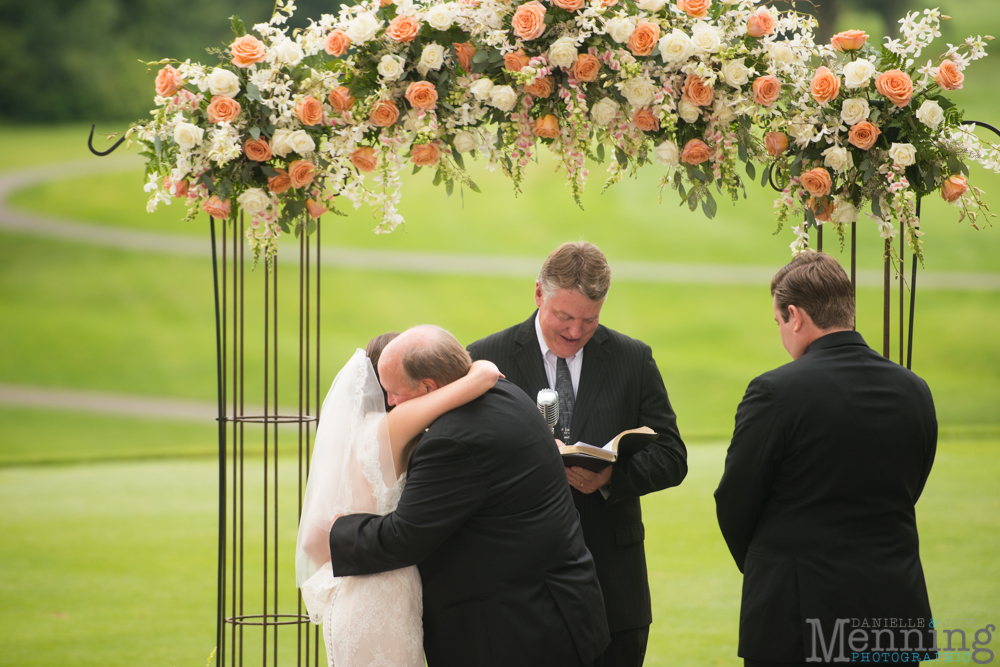 Is that arbor not one of the most beautiful floral masterpieces you've ever seen? Great job, Green's!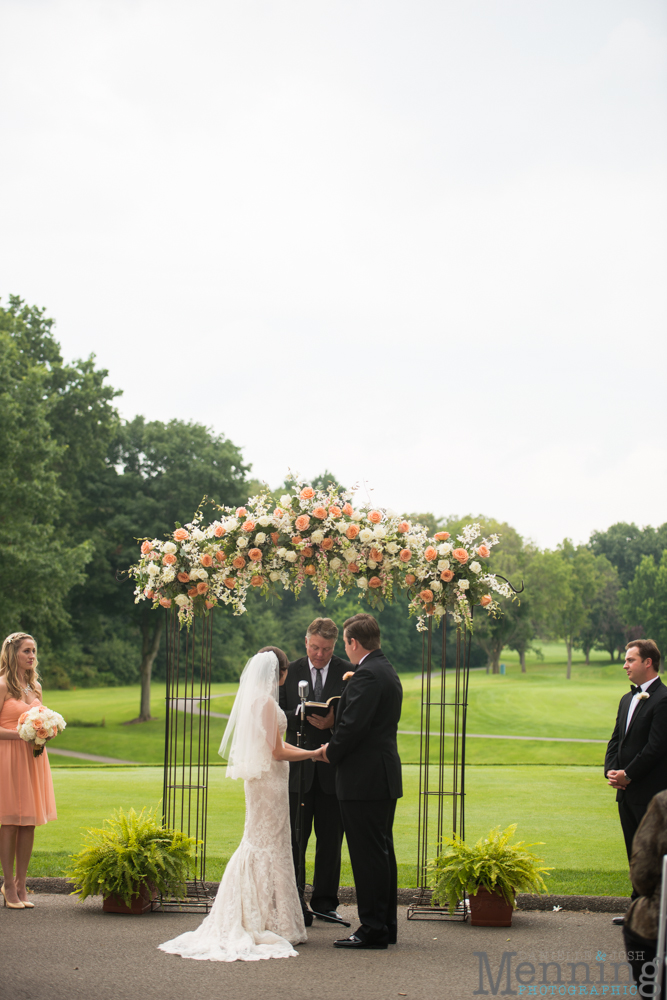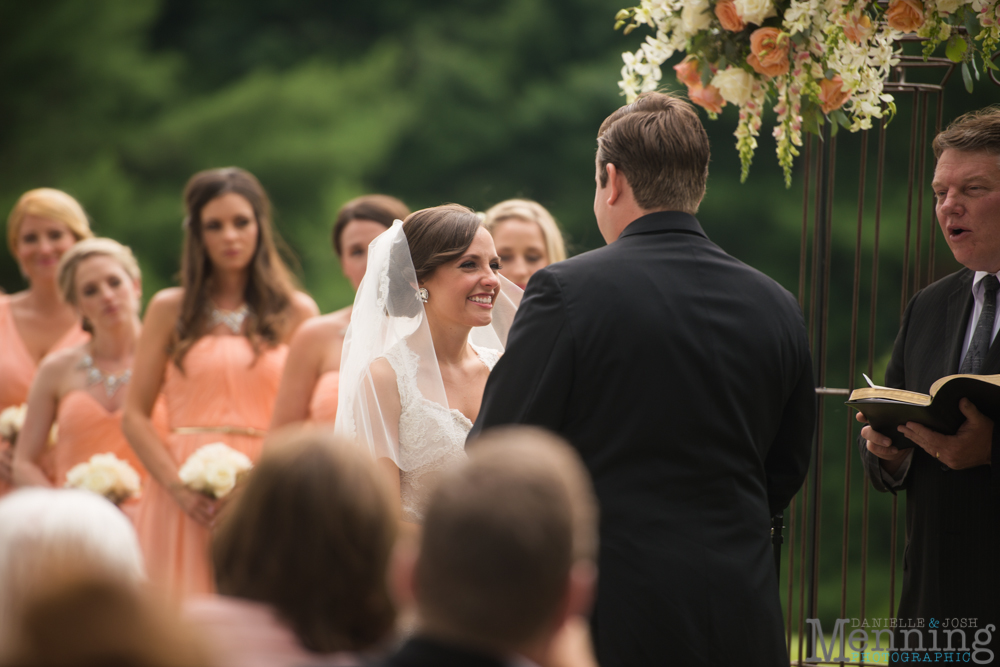 The ceremony was full of smiles & emotion. Thankfully, the ceremony ended just before the skies opened and the rain arrived. 🙂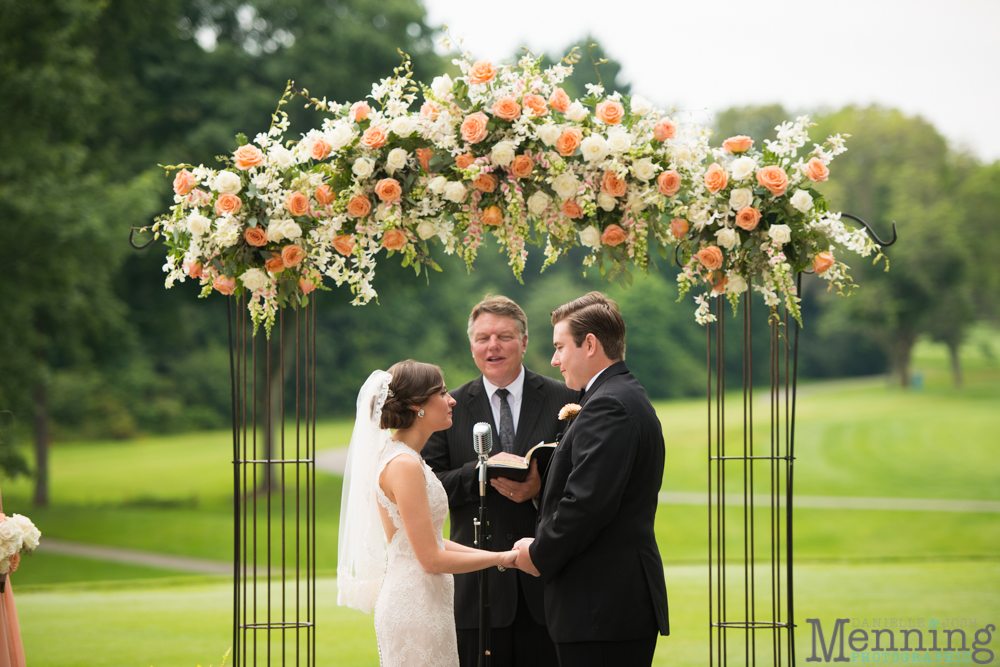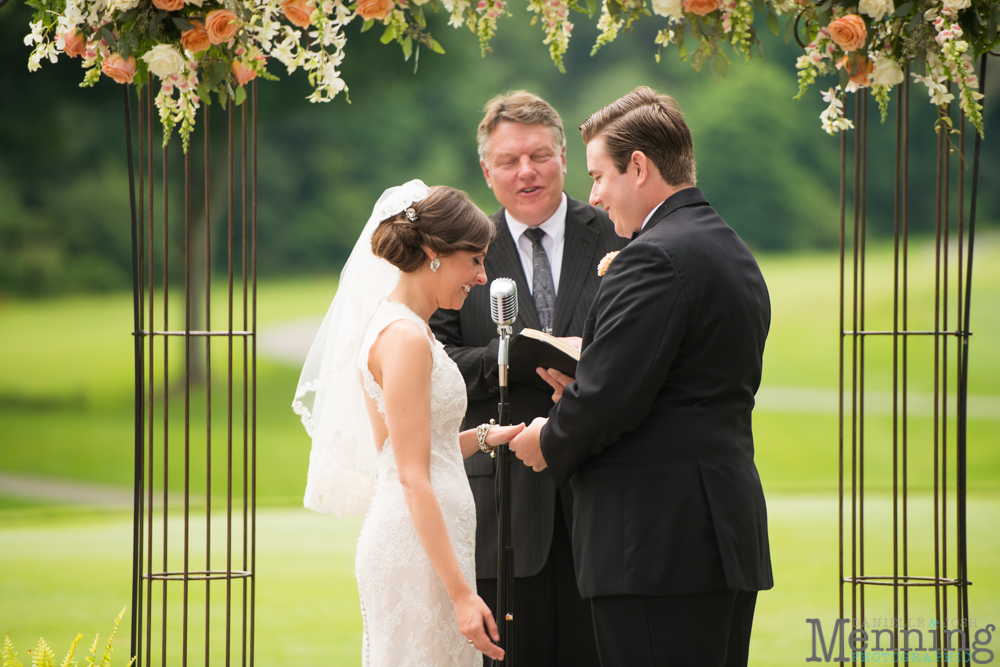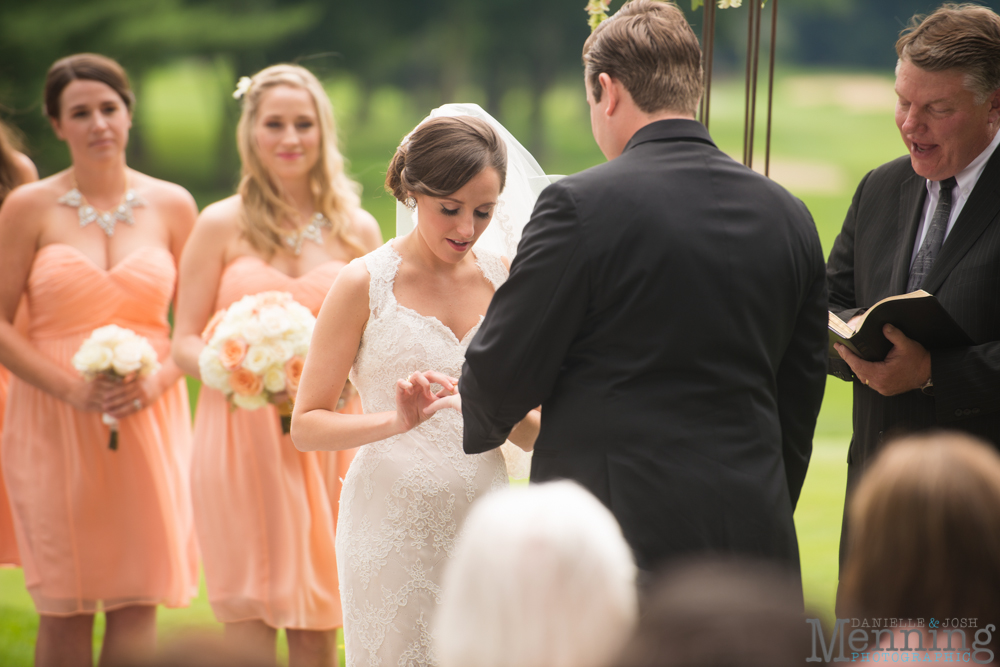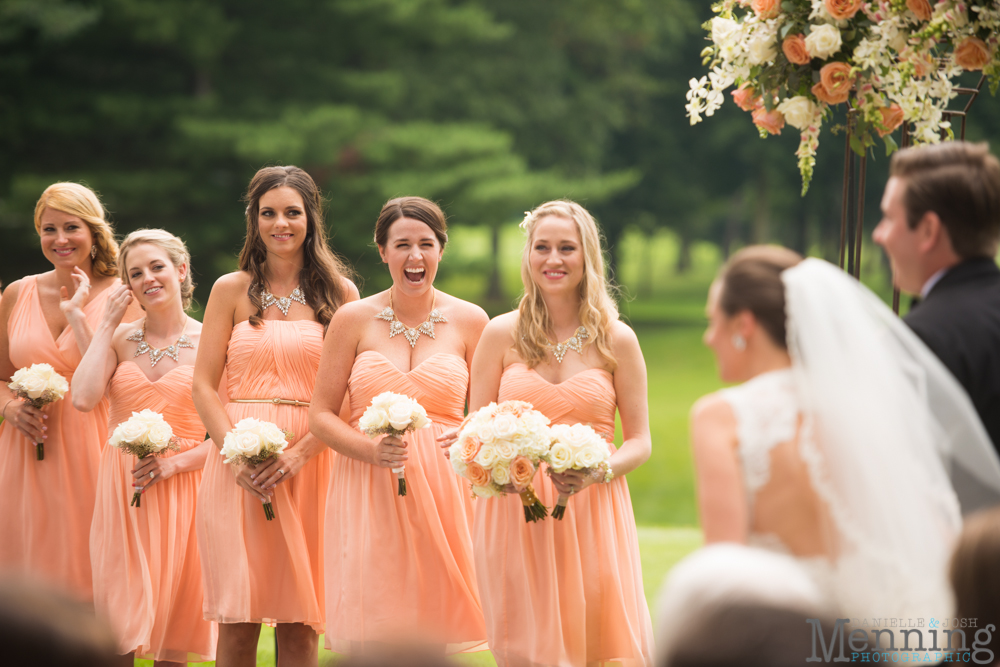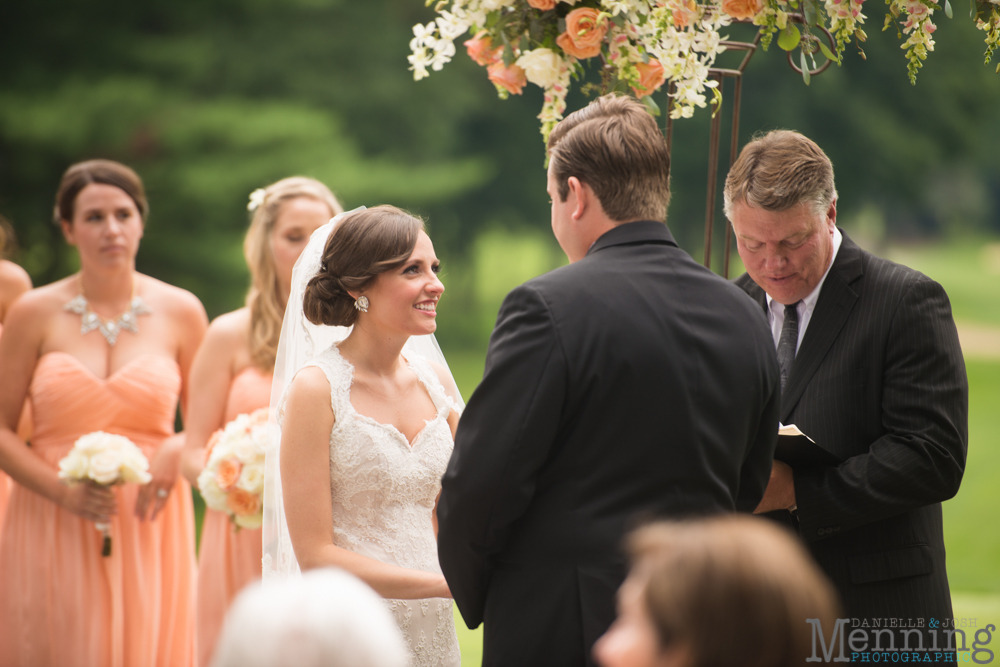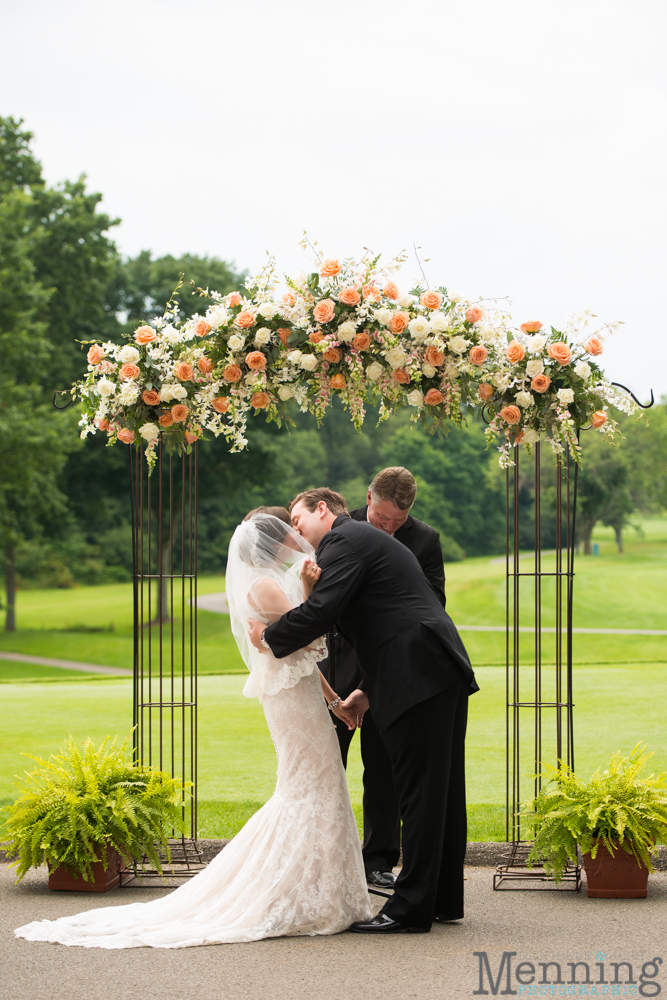 Married!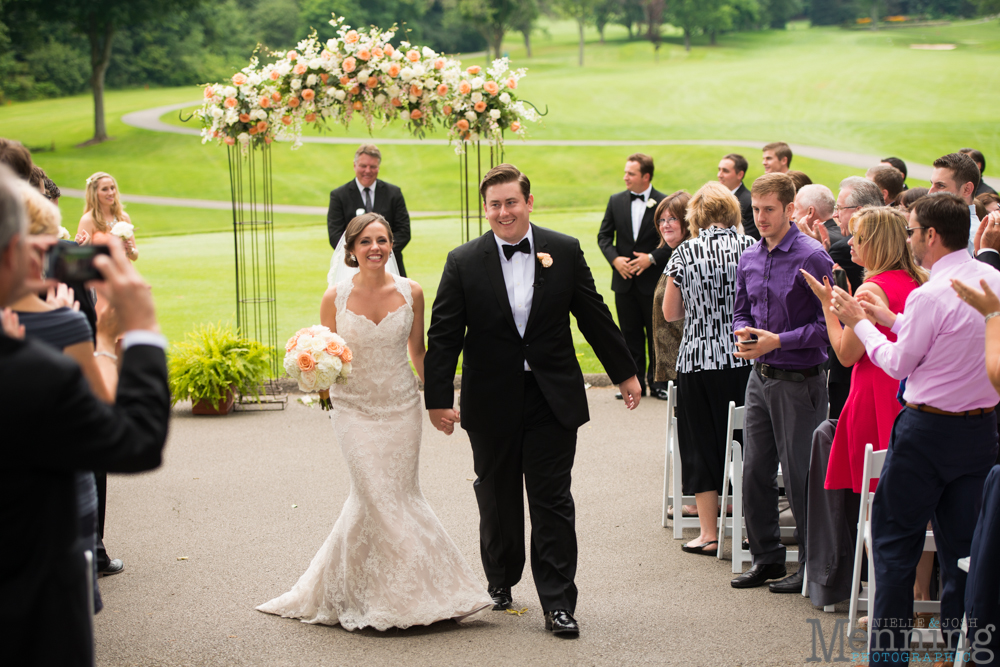 It only rained for about 10 minutes. Then we got to shoot bridal party photos & the bride & groom session.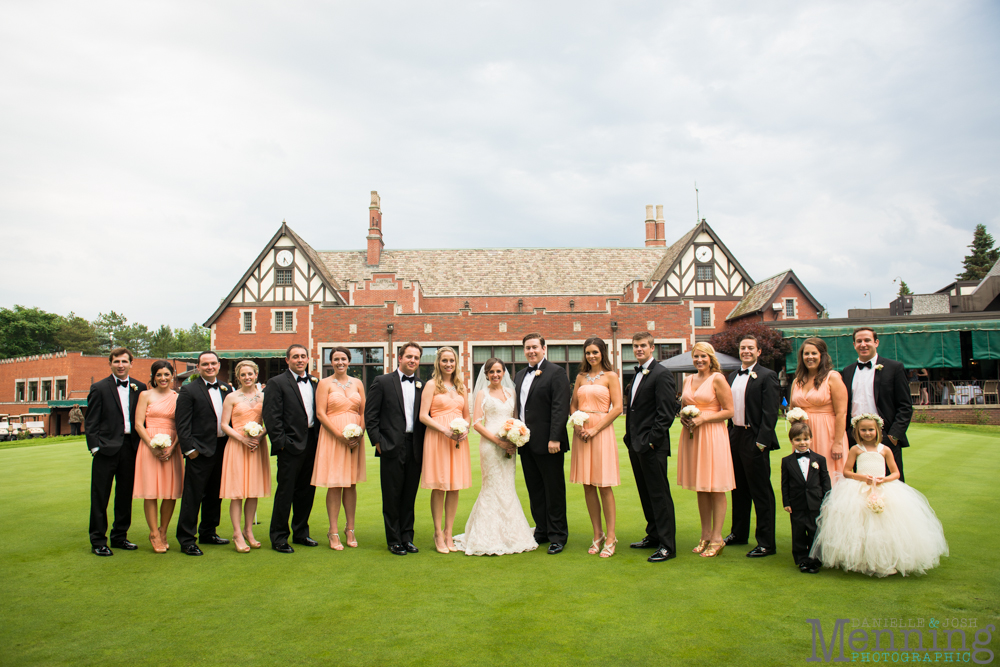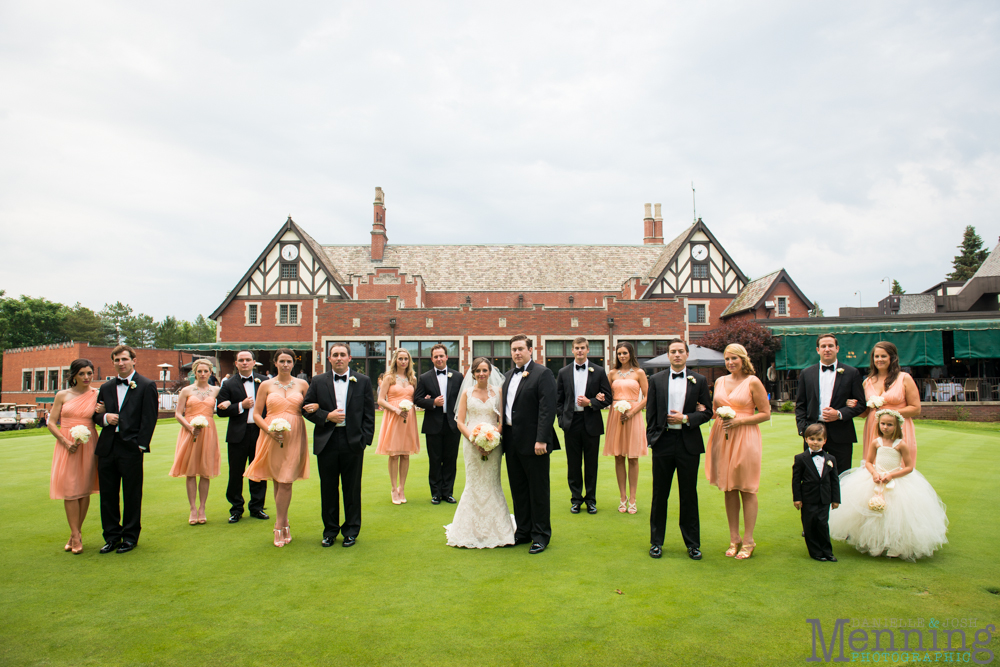 What a great looking couple!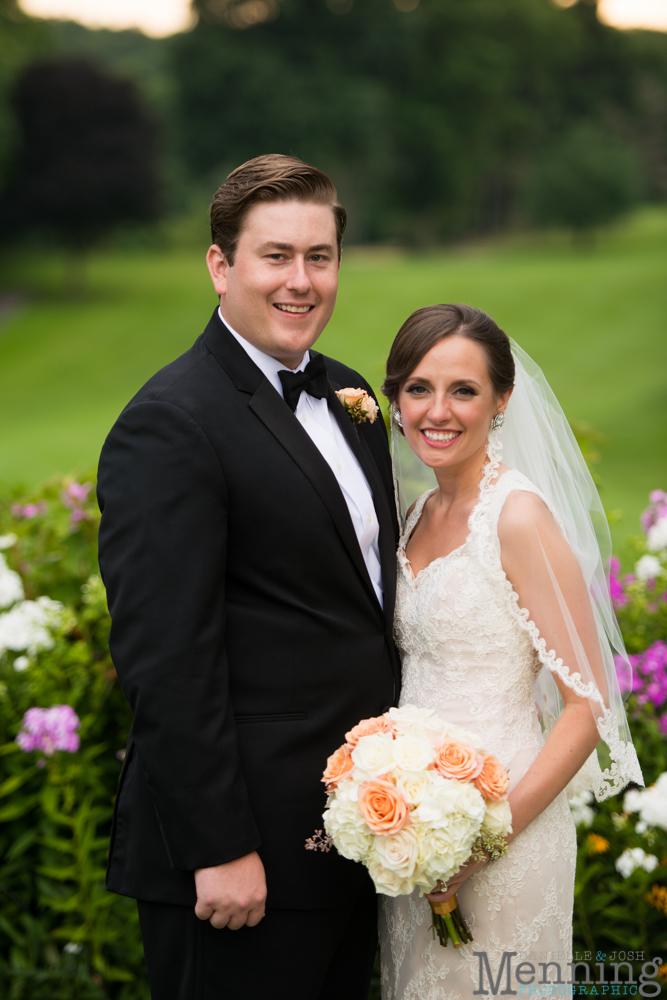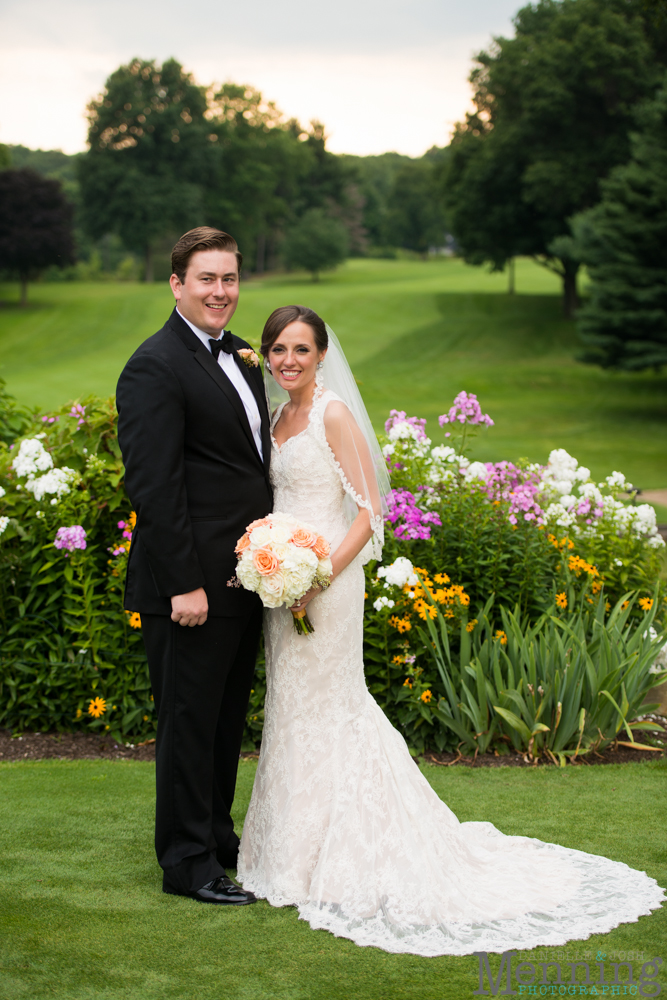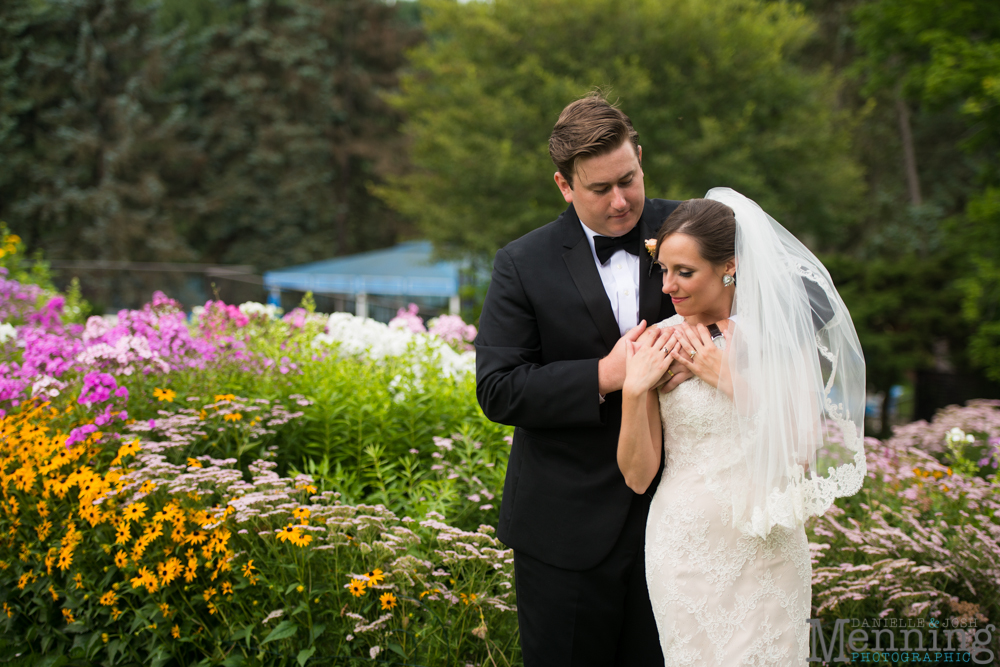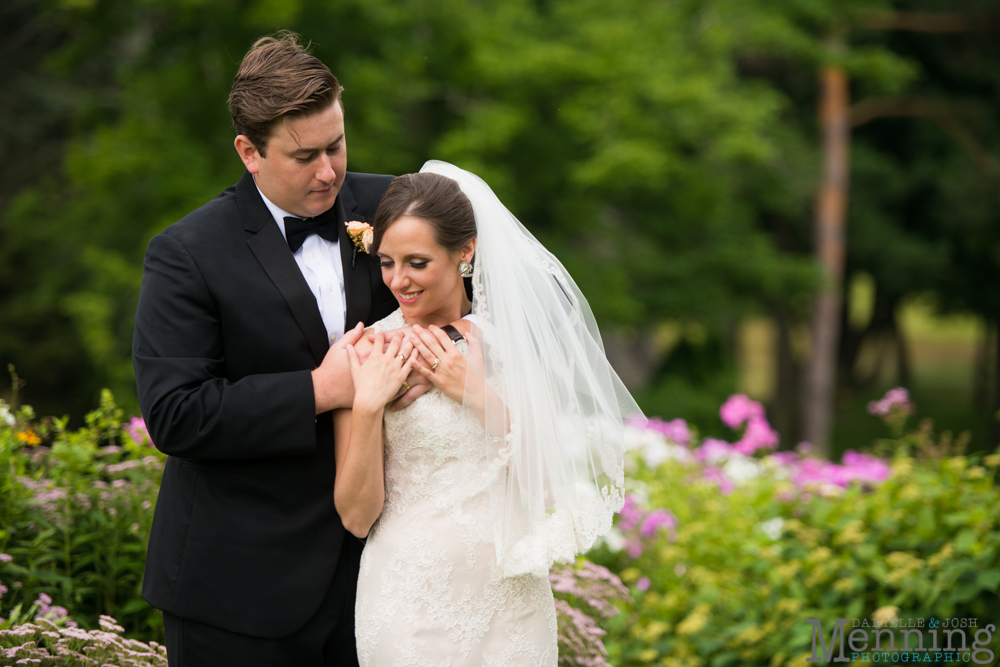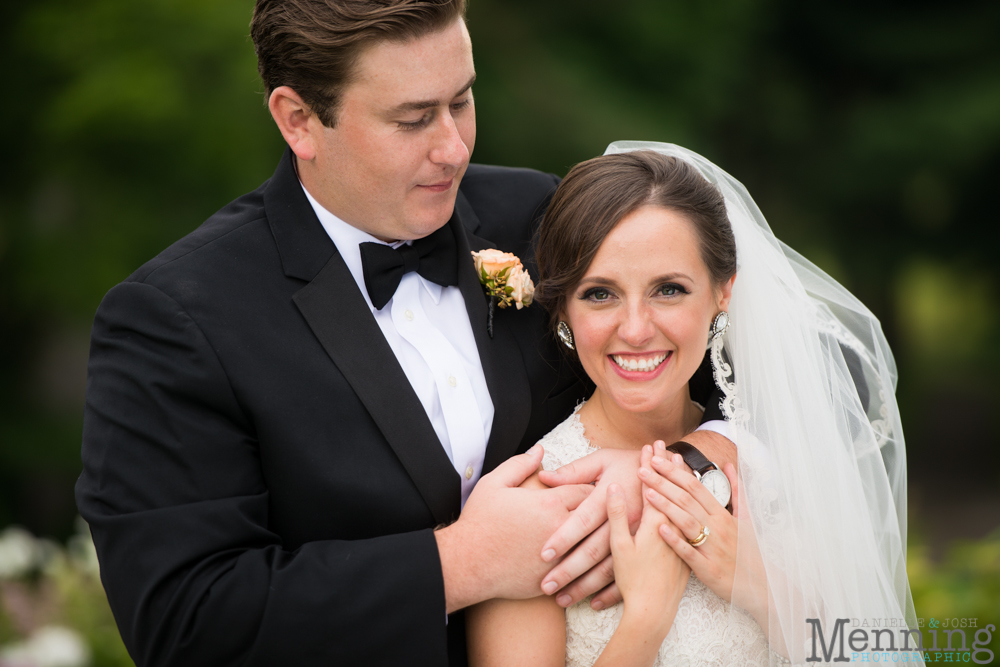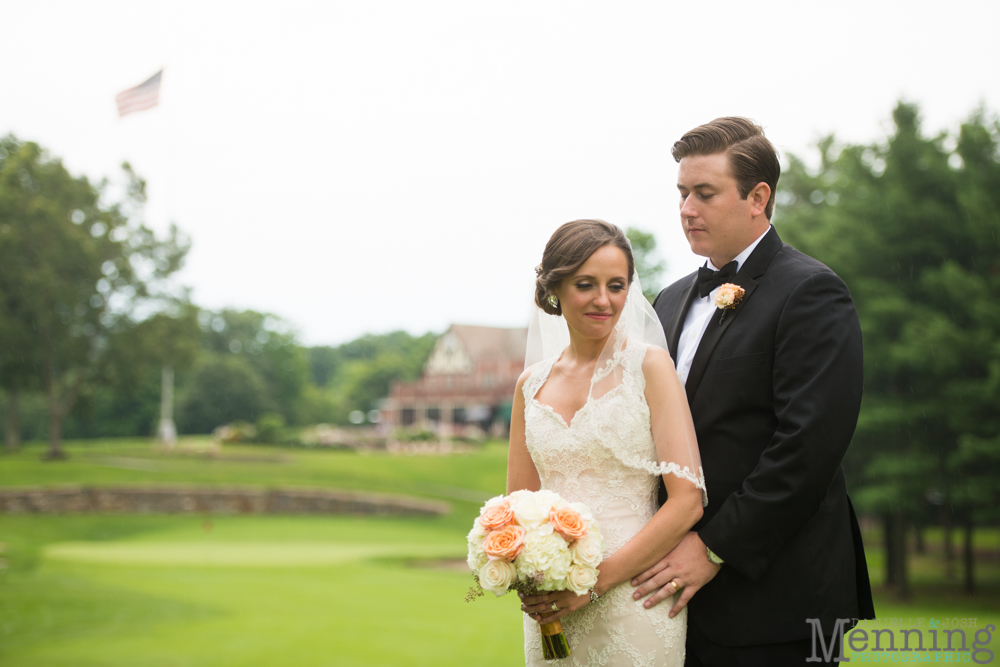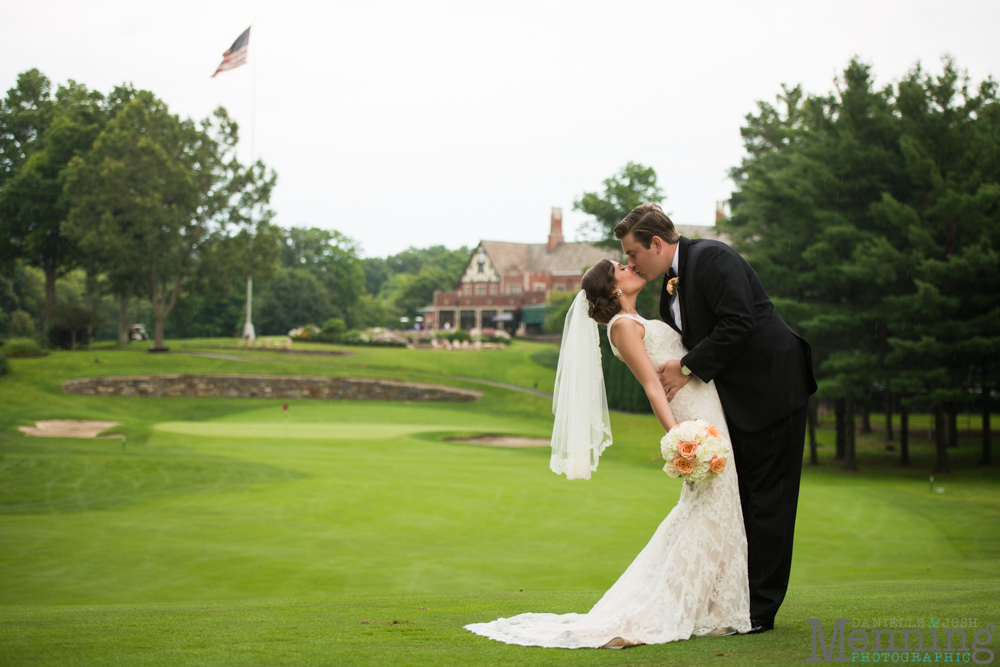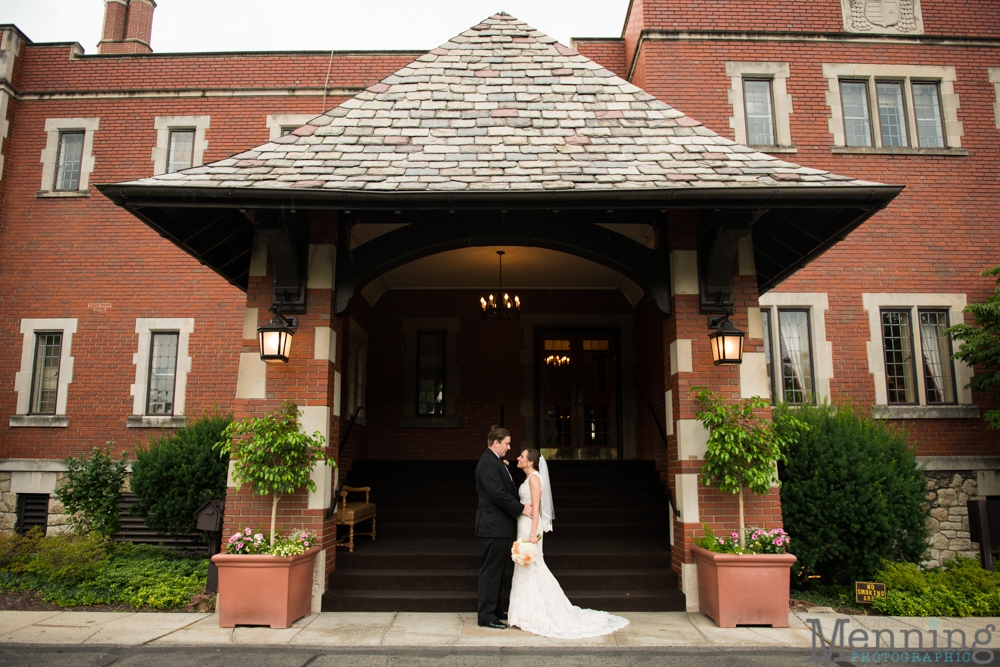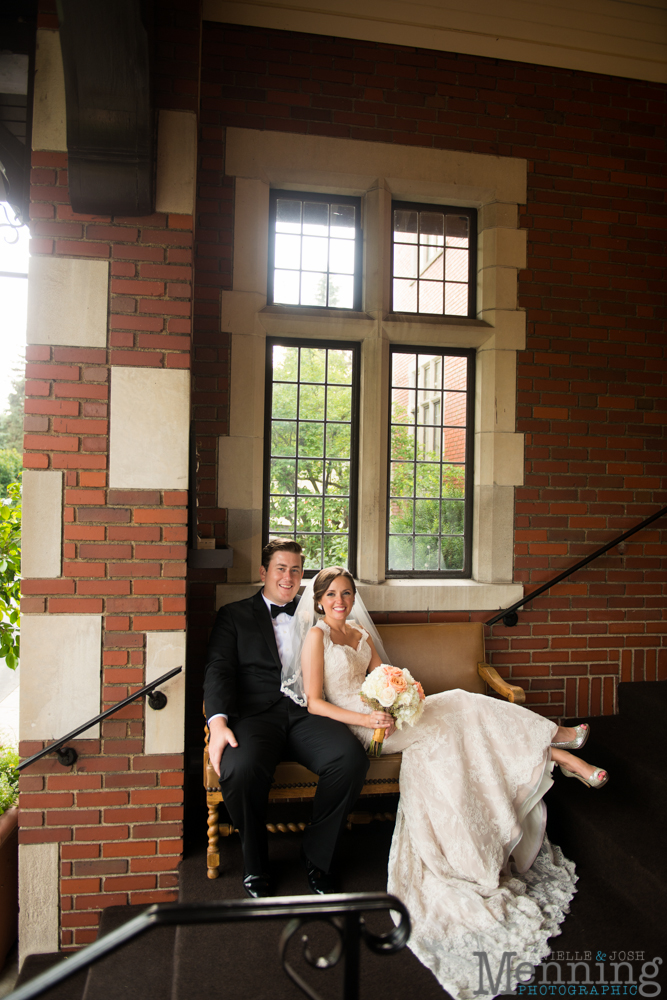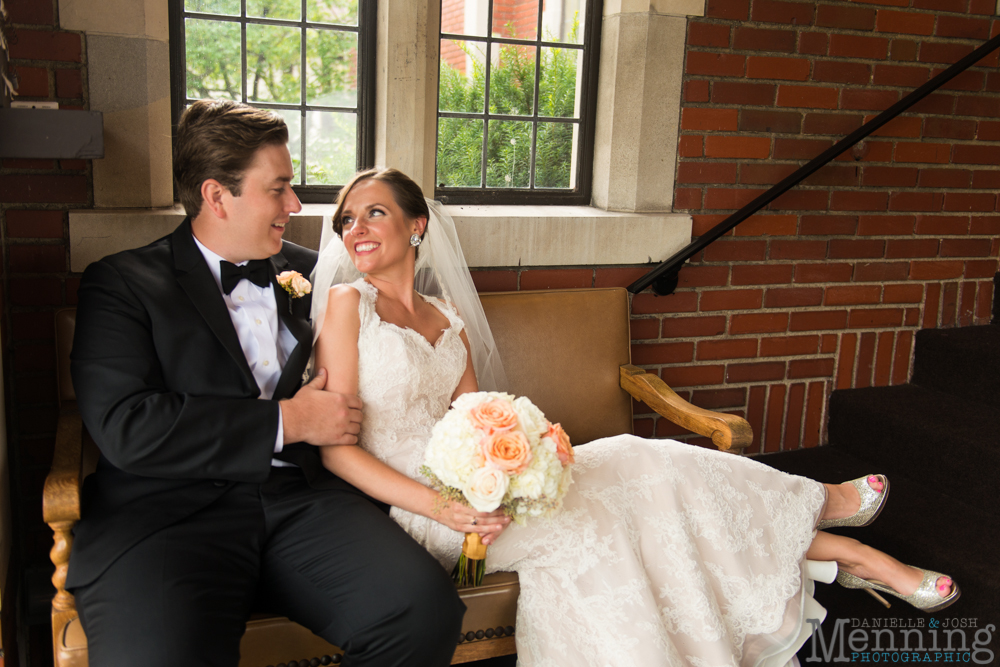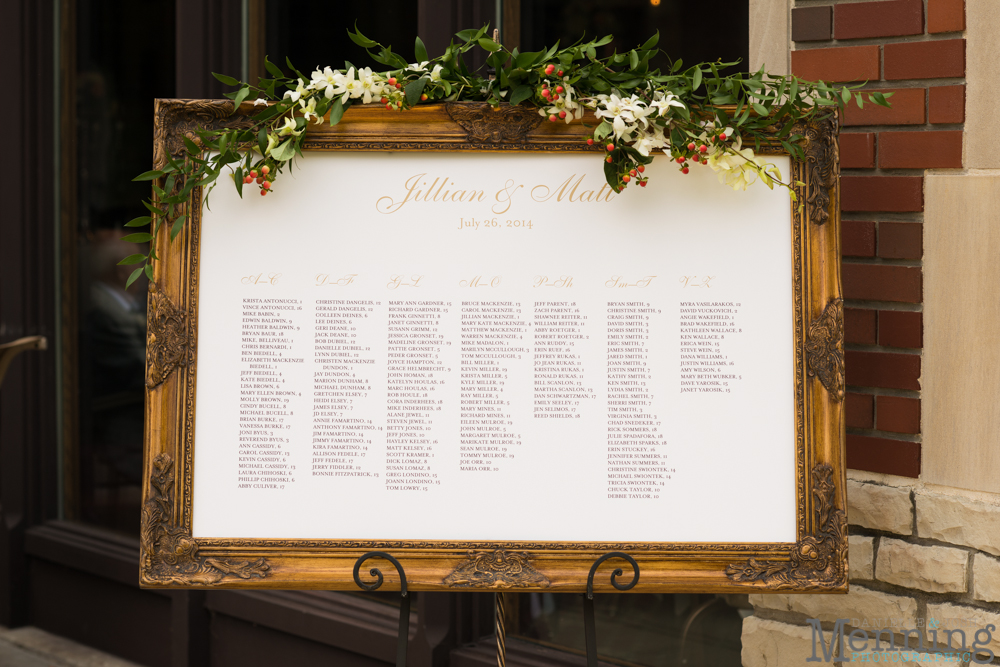 So the YCC was founded in 1898 and is one of the oldest golf clubs in America. The architecture is beautiful. It fit exactly with Jillian's vision for her wedding day.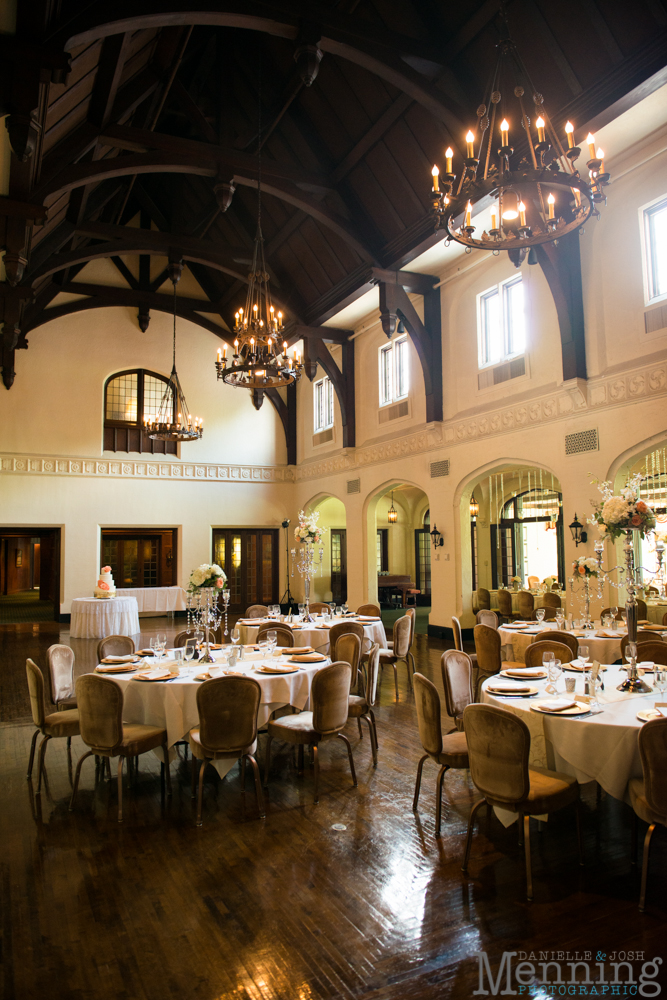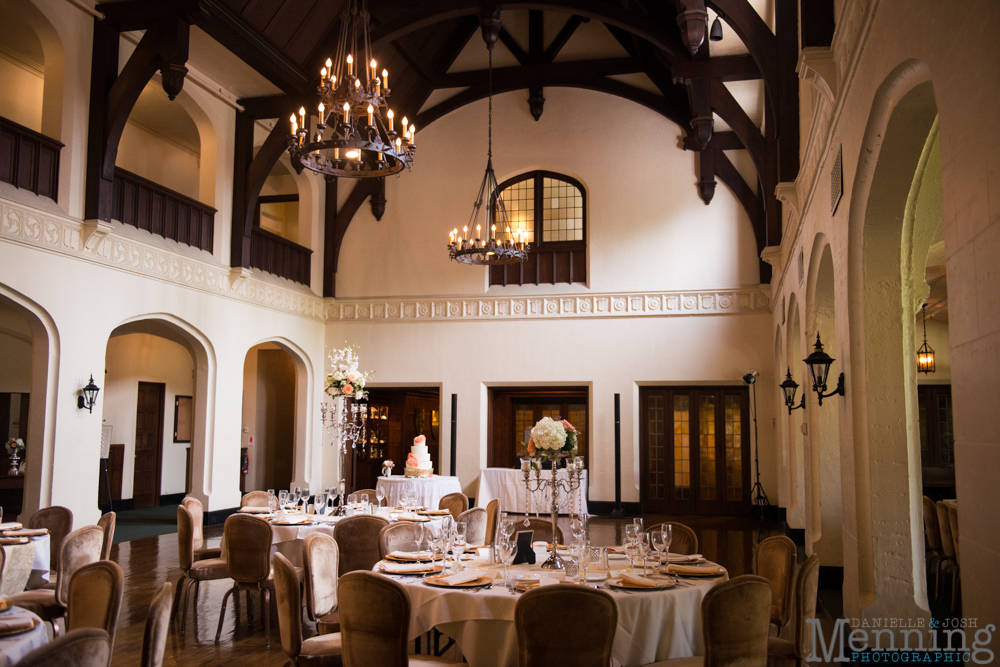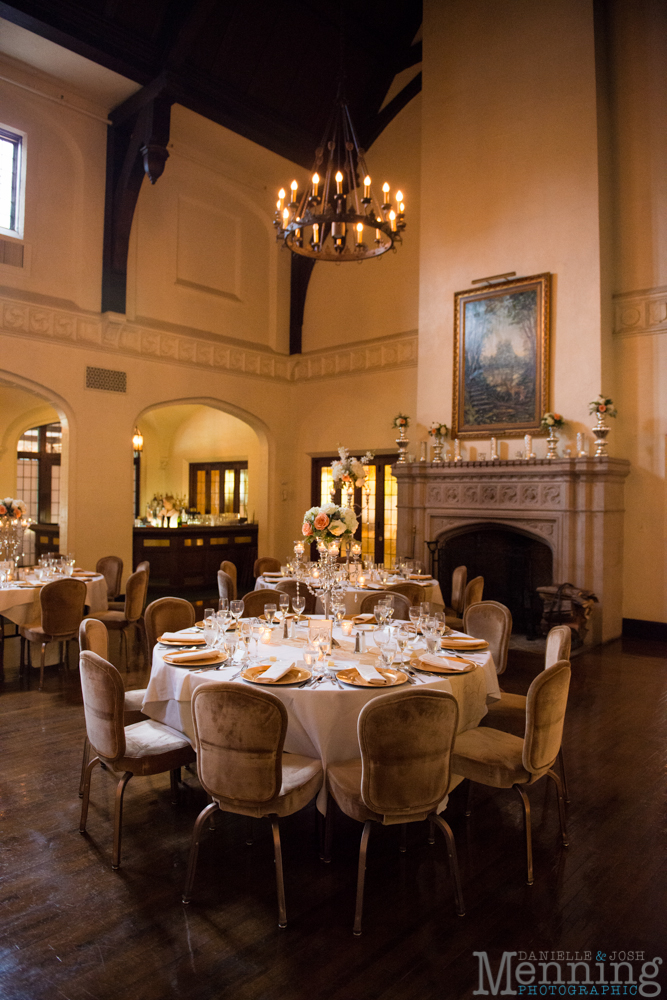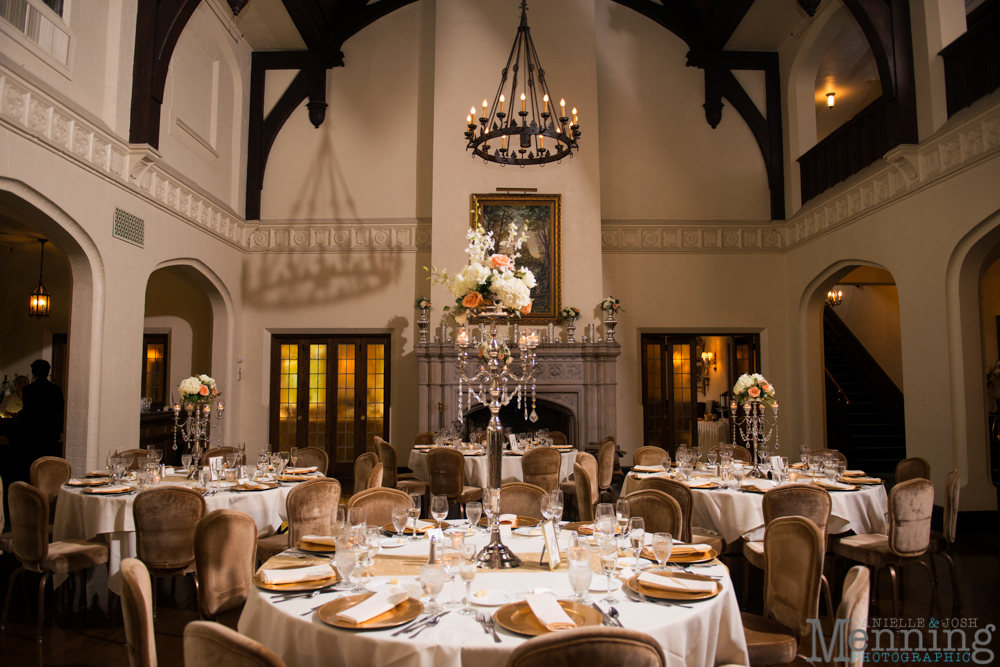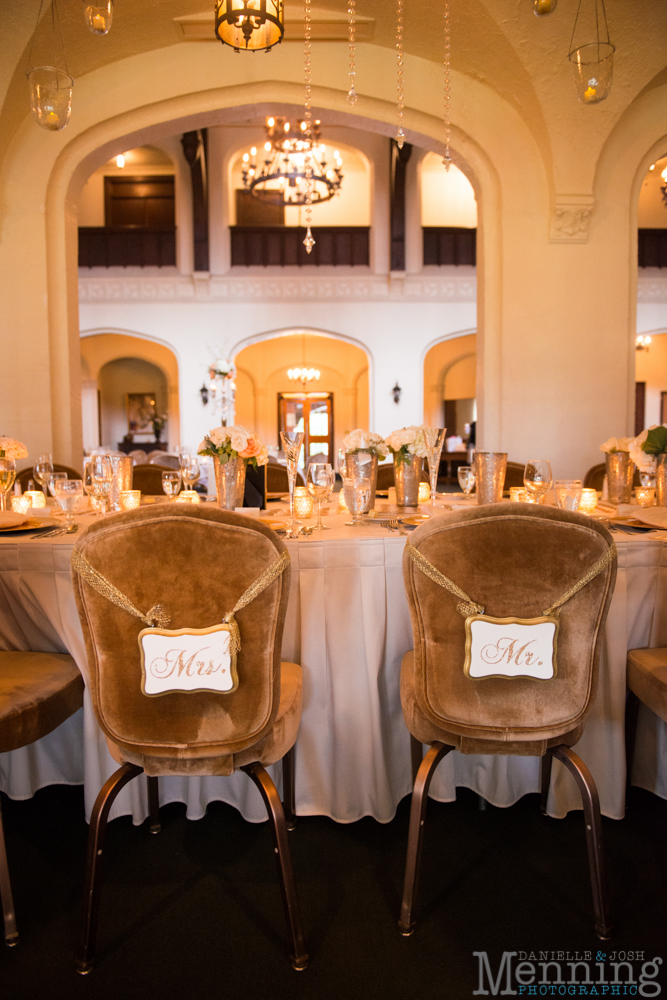 I loved the head table area!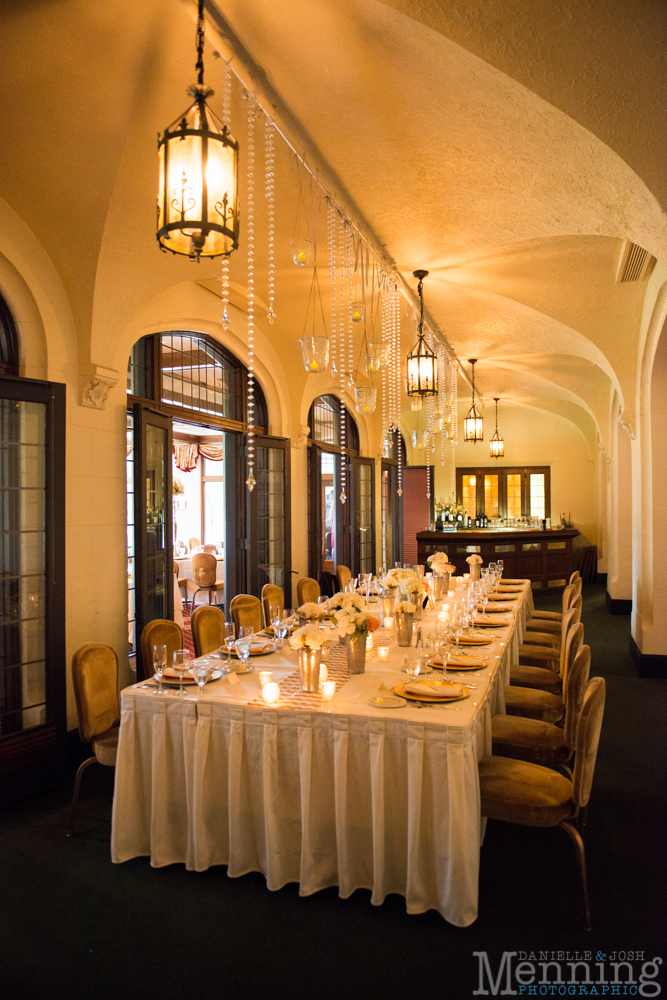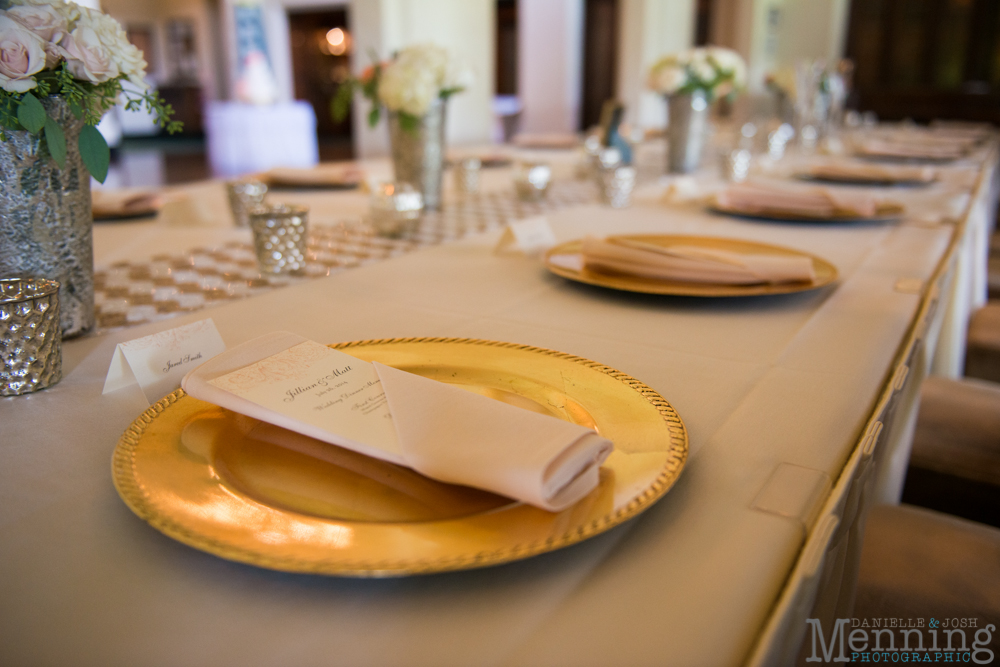 Sugar Showcase made the wedding cake. Pretty!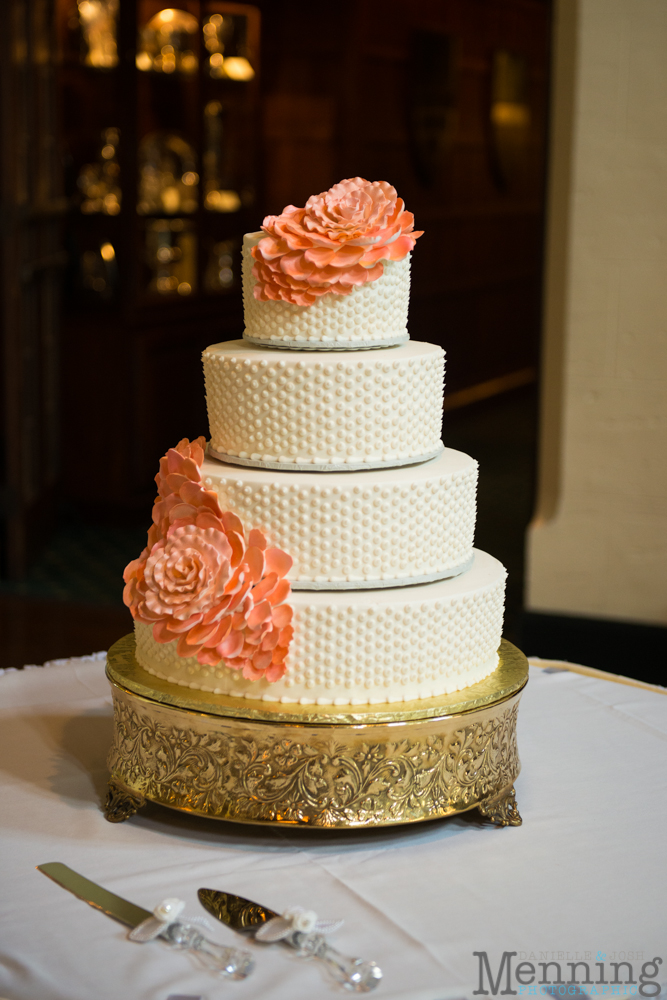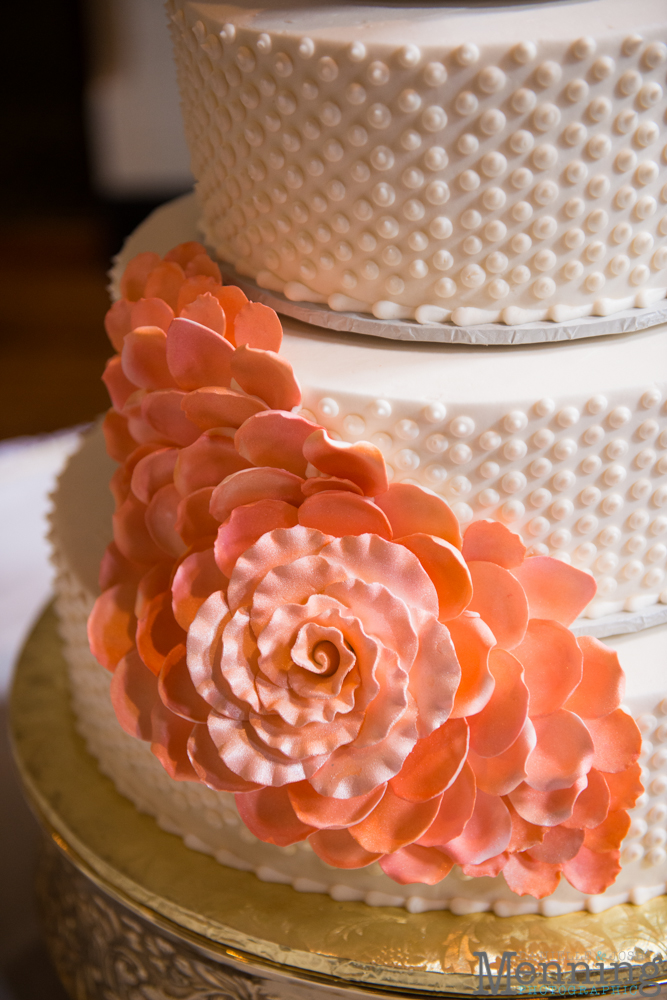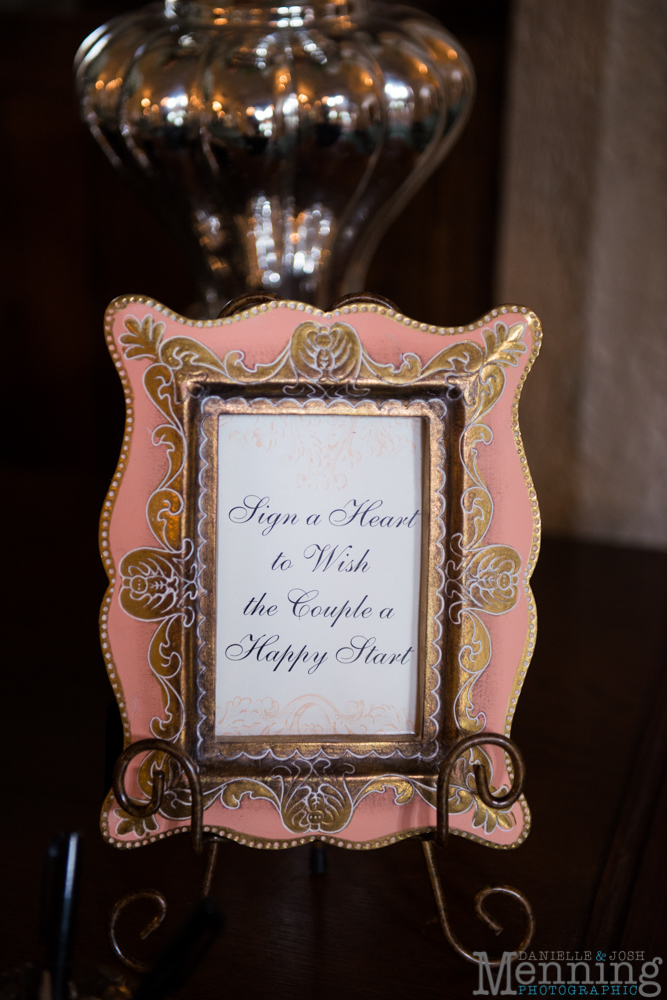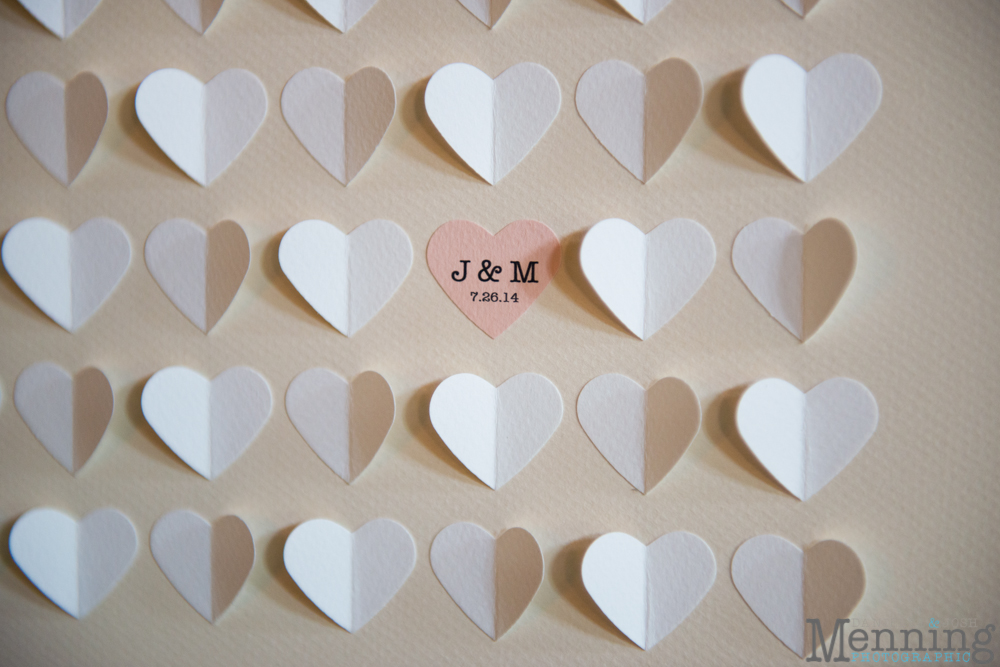 If you've followed the blog for any length of time, you know that we love the Youngstown cookie table tradition! This cookie table had its own room. 🙂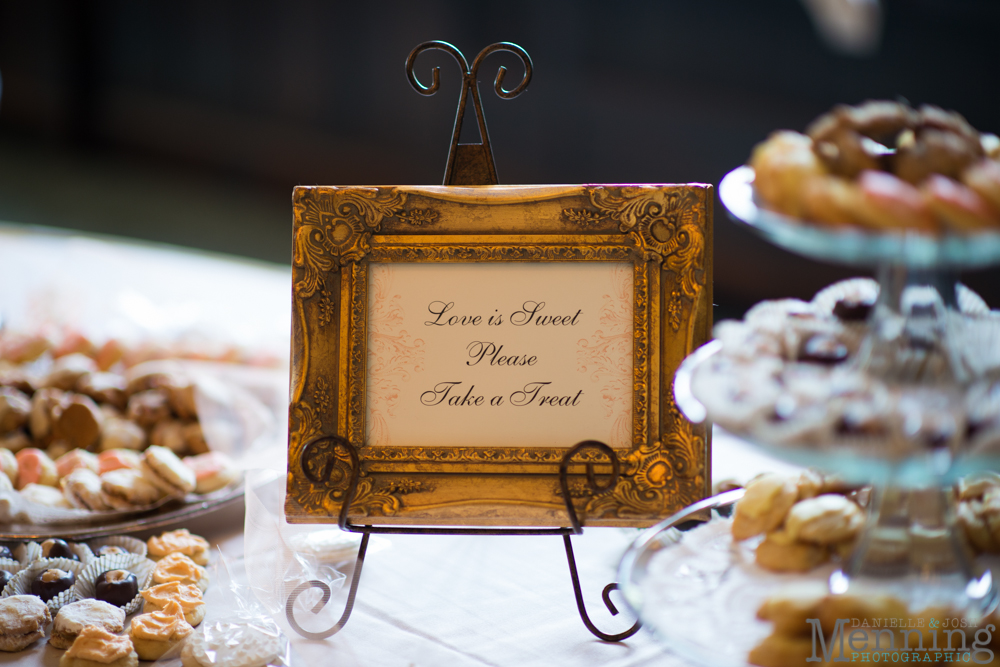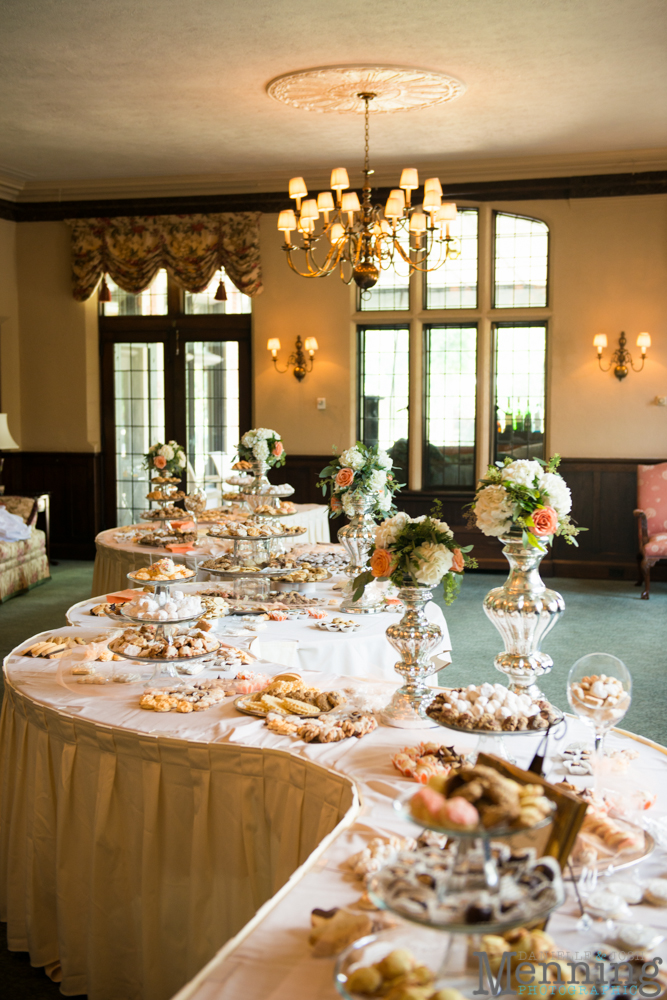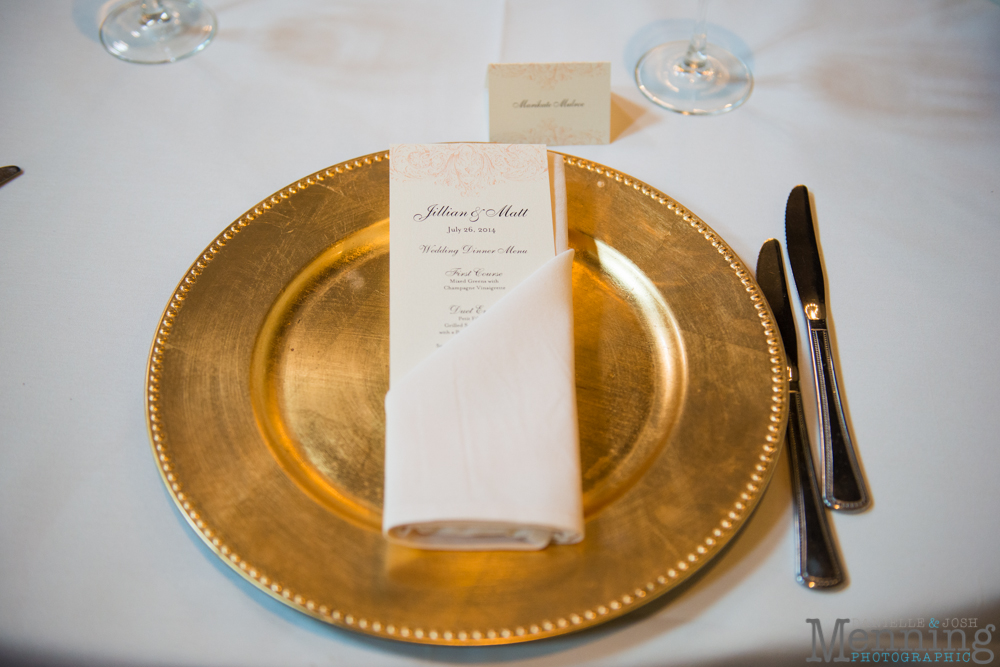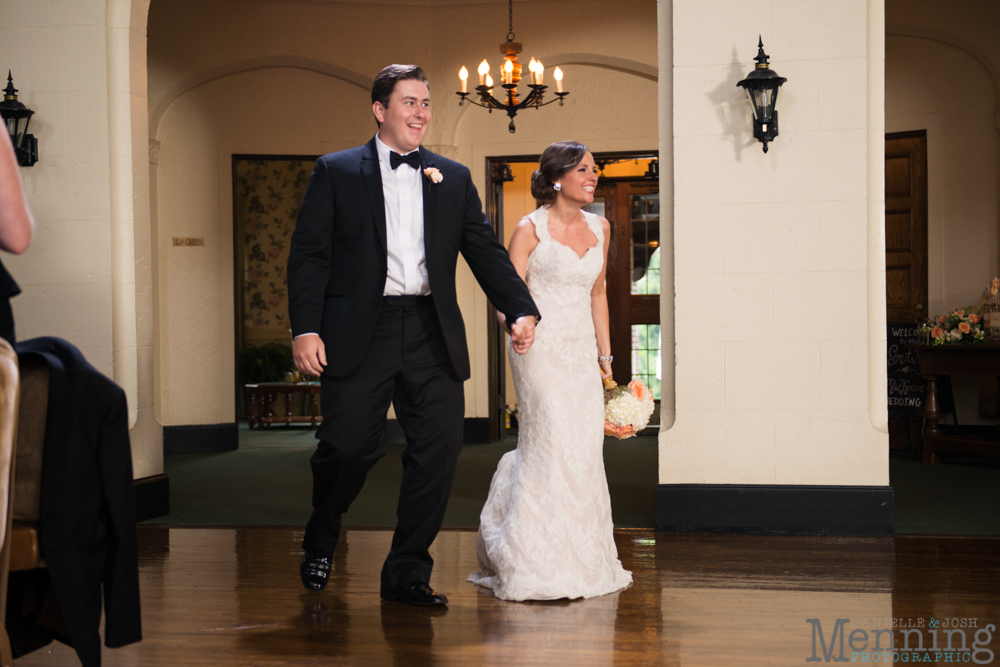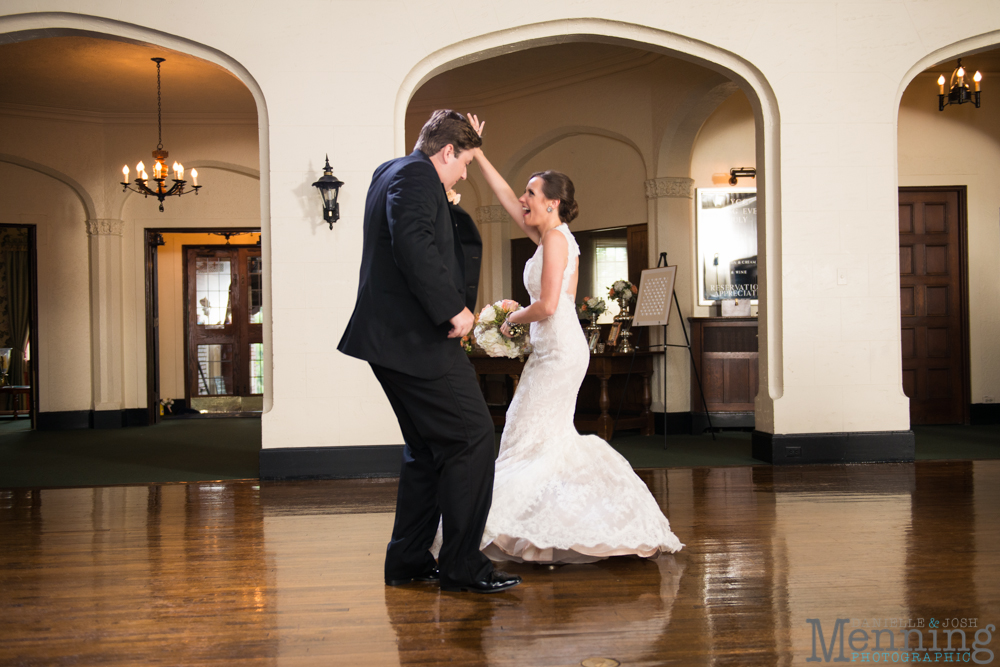 First dance to The Black Keys' "You're the One." DJ Jeremy Ganss did a phenomenal job with the entertainment. Great dinner music, unique mixing, and none of the typical cheesy wedding reception music. It was fun!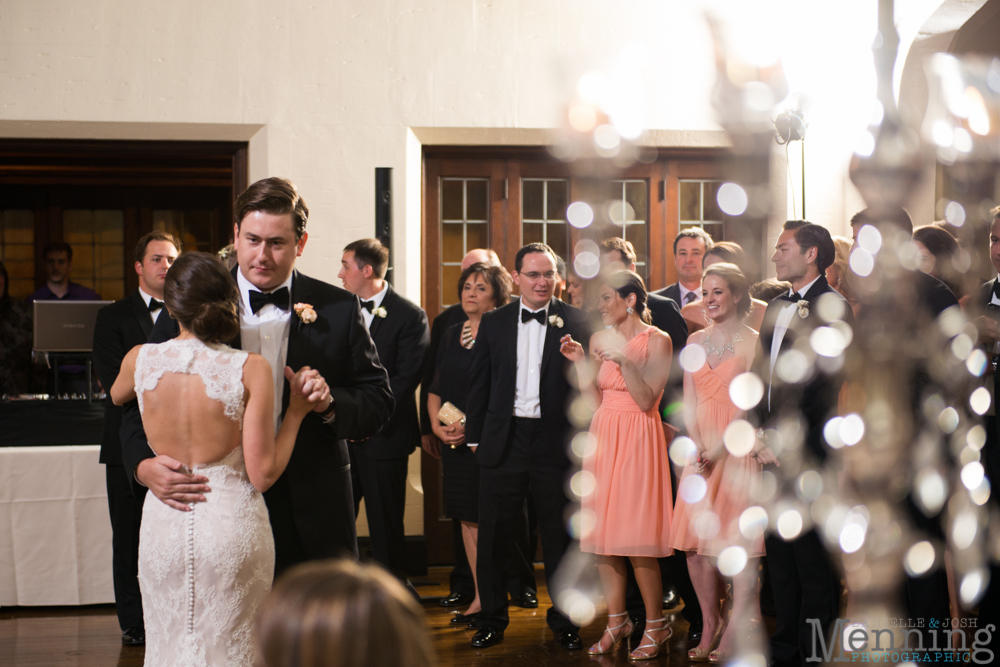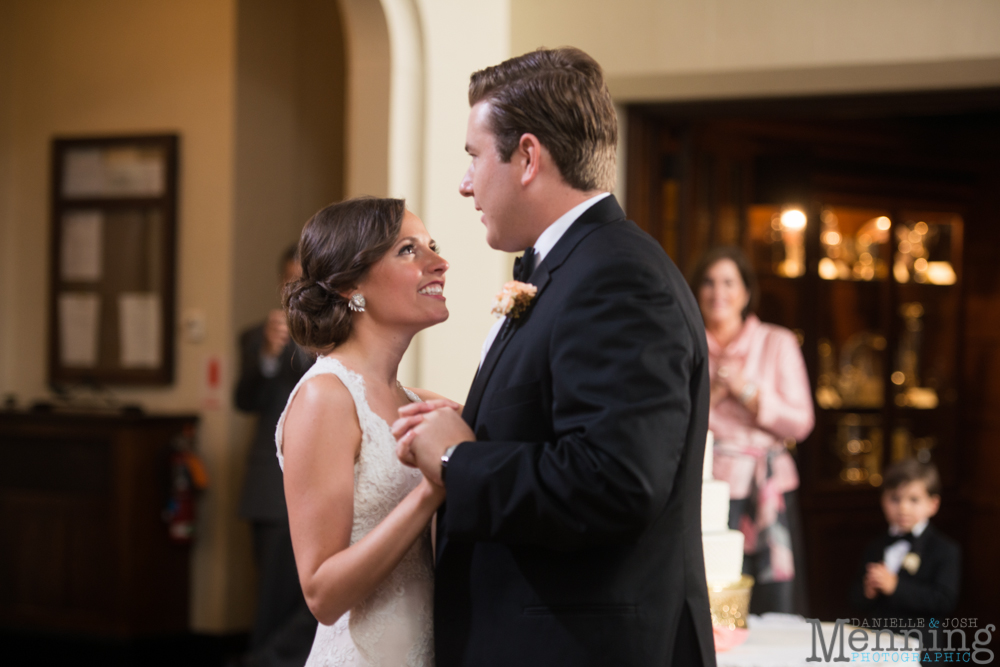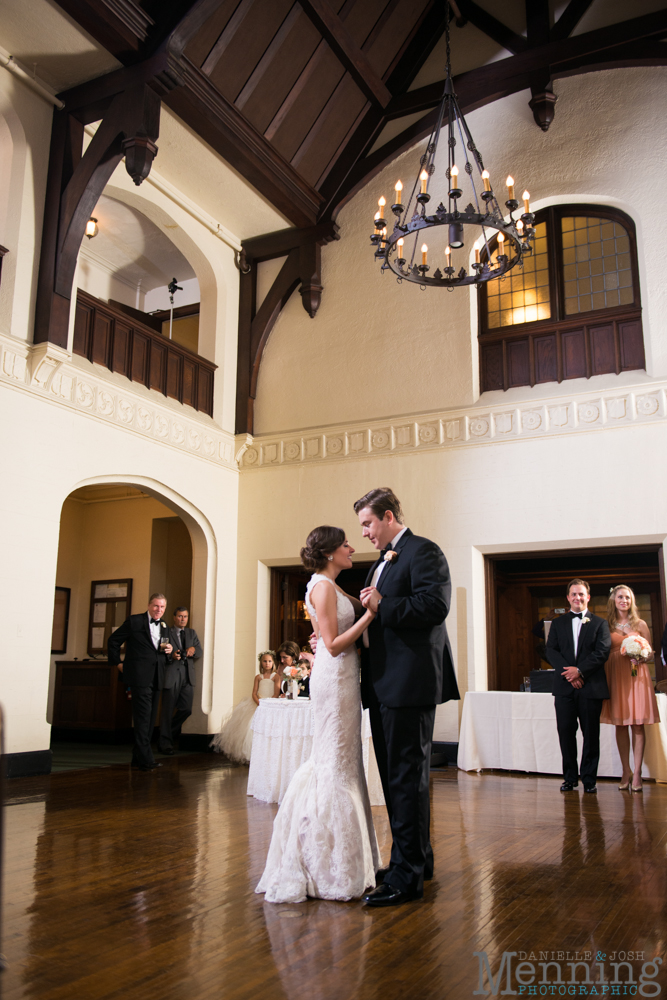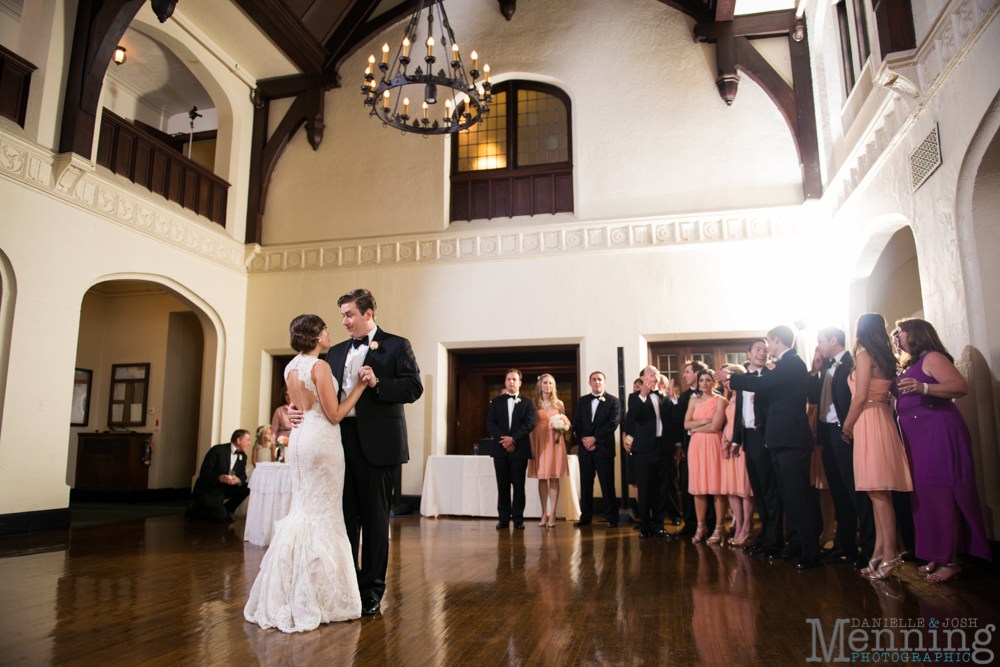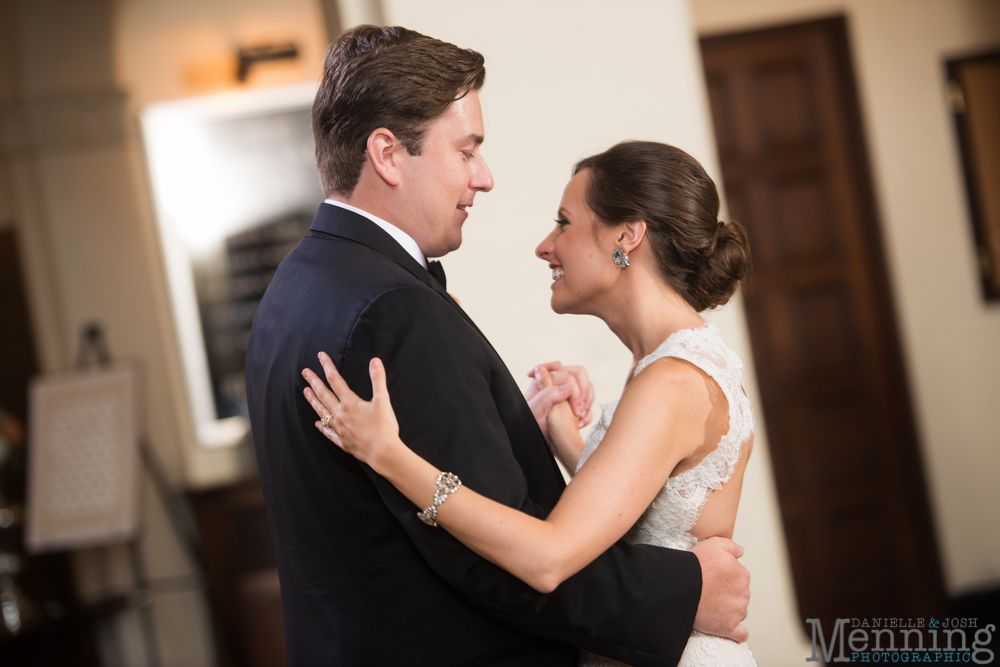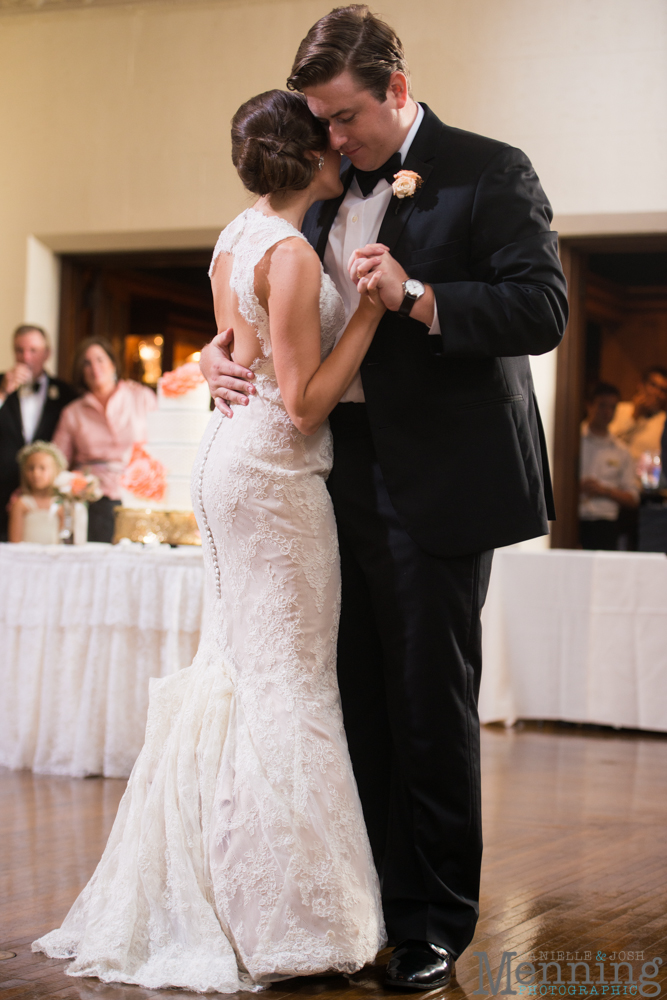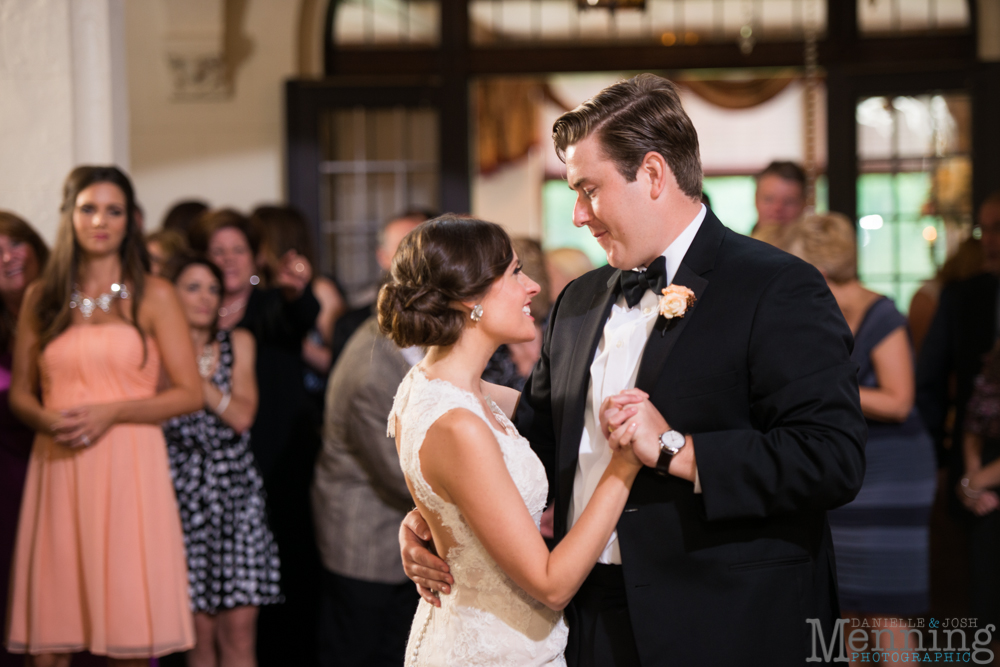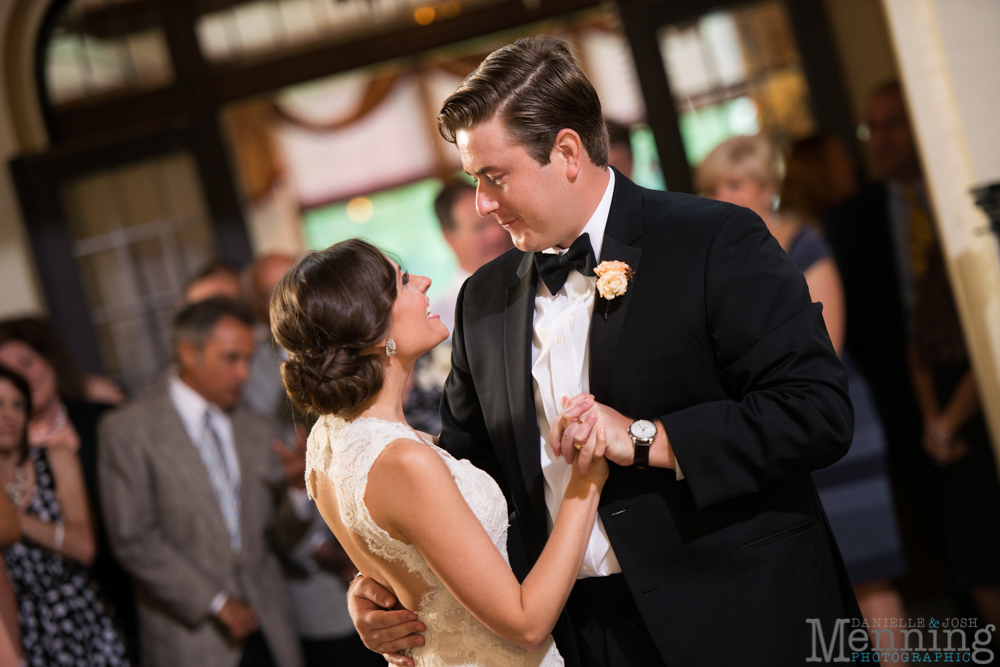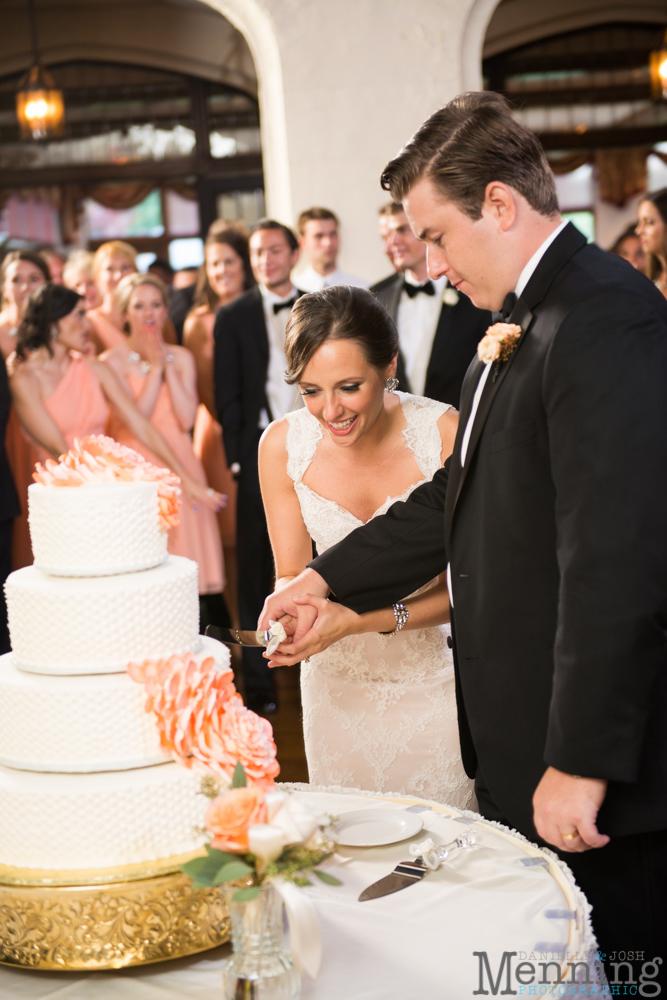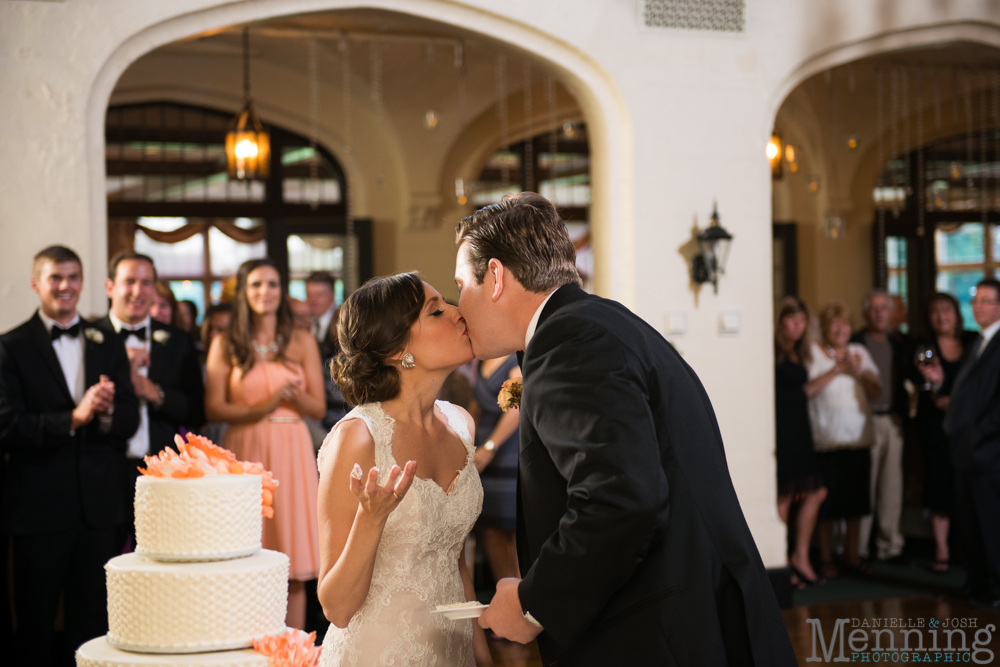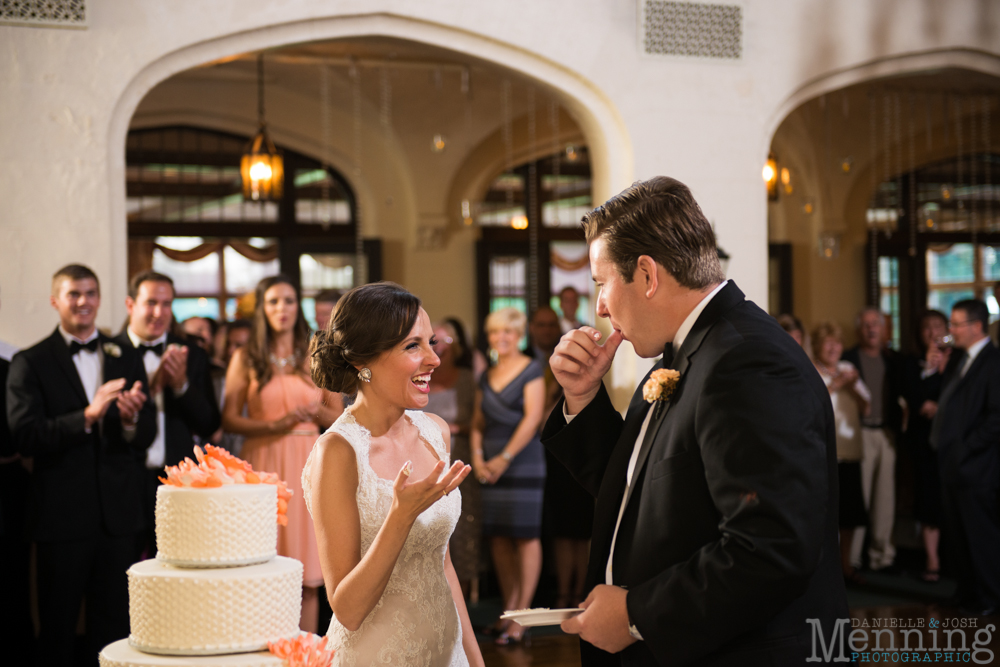 Jillian's father Tim gave a great toast.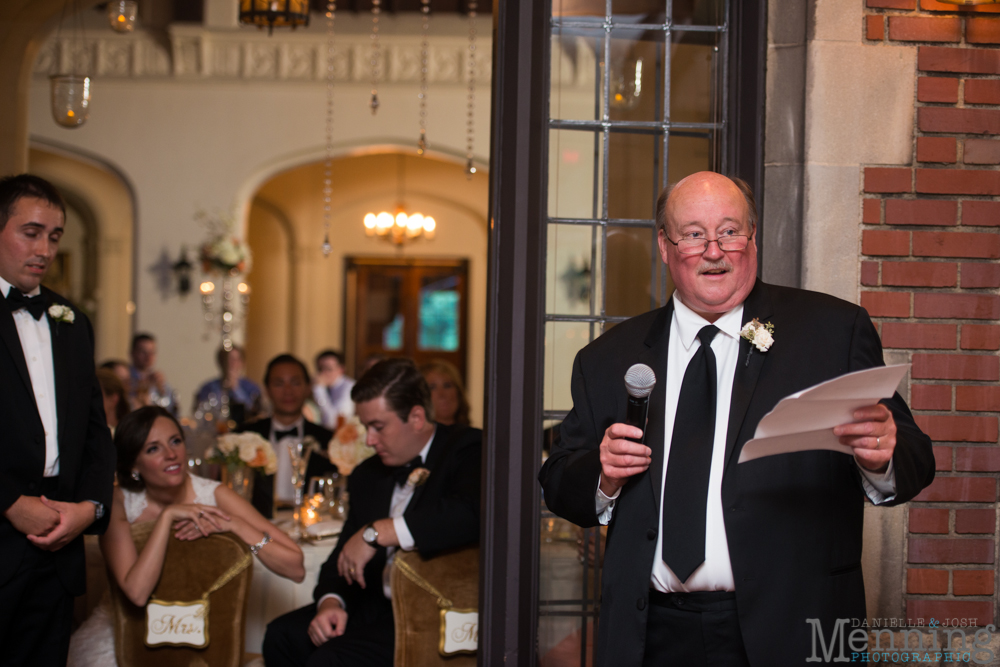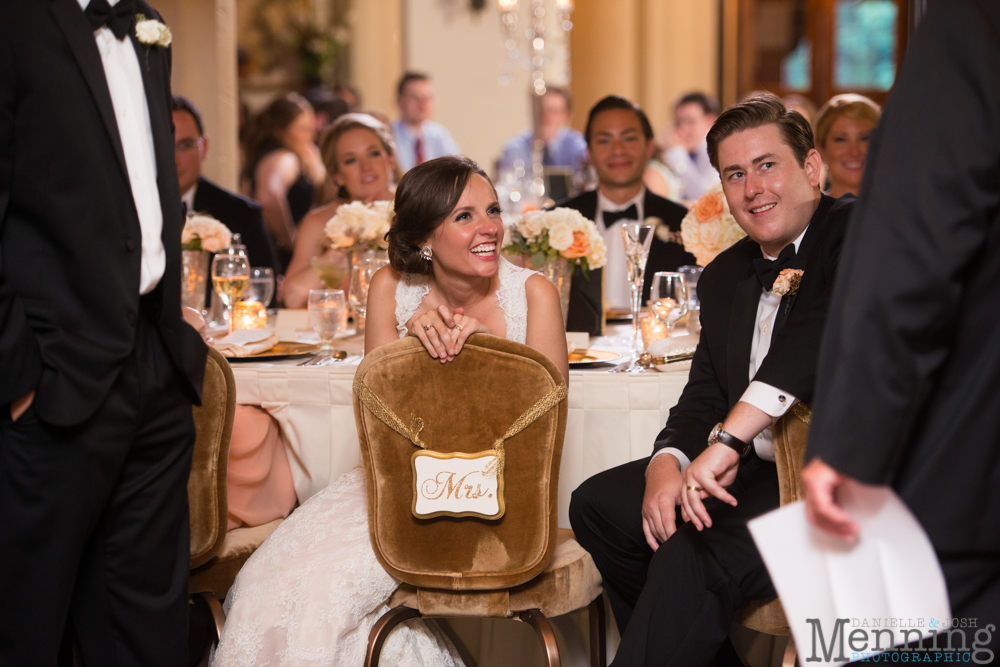 And her brother Jared followed it up with a funny one of his own.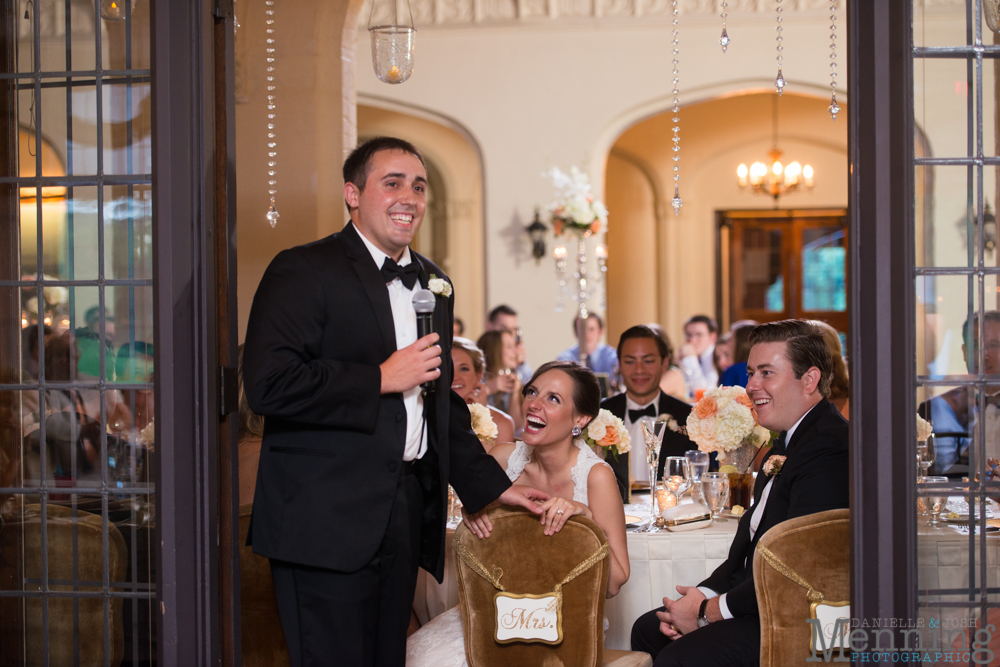 Then Jillian's grandfather added his own words for the couple. I loved this line: "Jillian was born and for two and a half years, she did something that none of you will ever believe…she didn't speak. Since then she has made up for those years." 🙂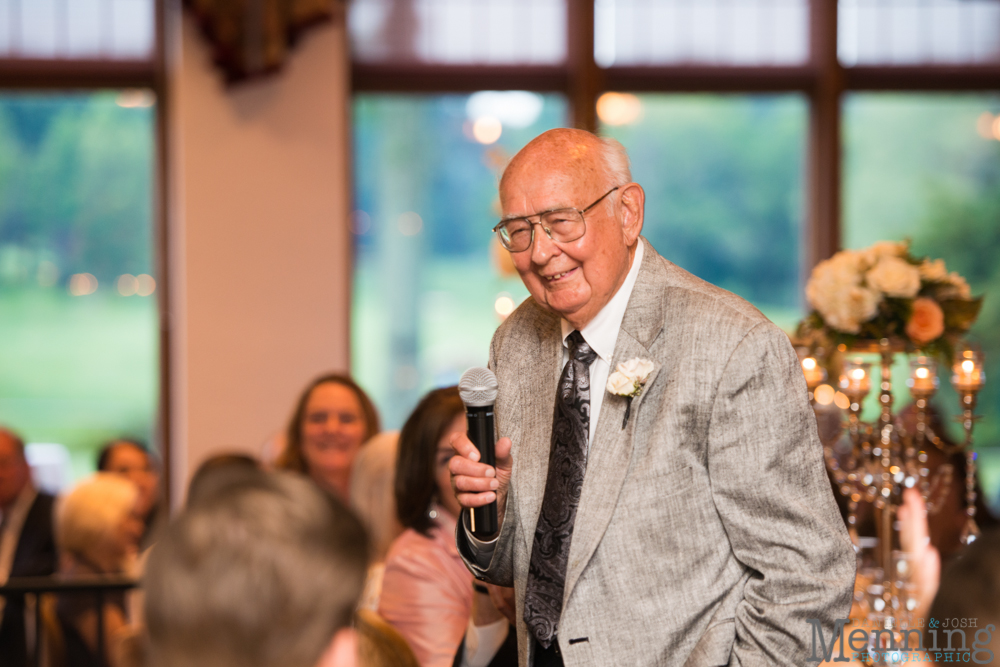 Then the guests enjoyed a delicious dinner and there was an ice cream bar with Handel's ice cream! Anyone from the Youngstown area knows that Handel's is the best!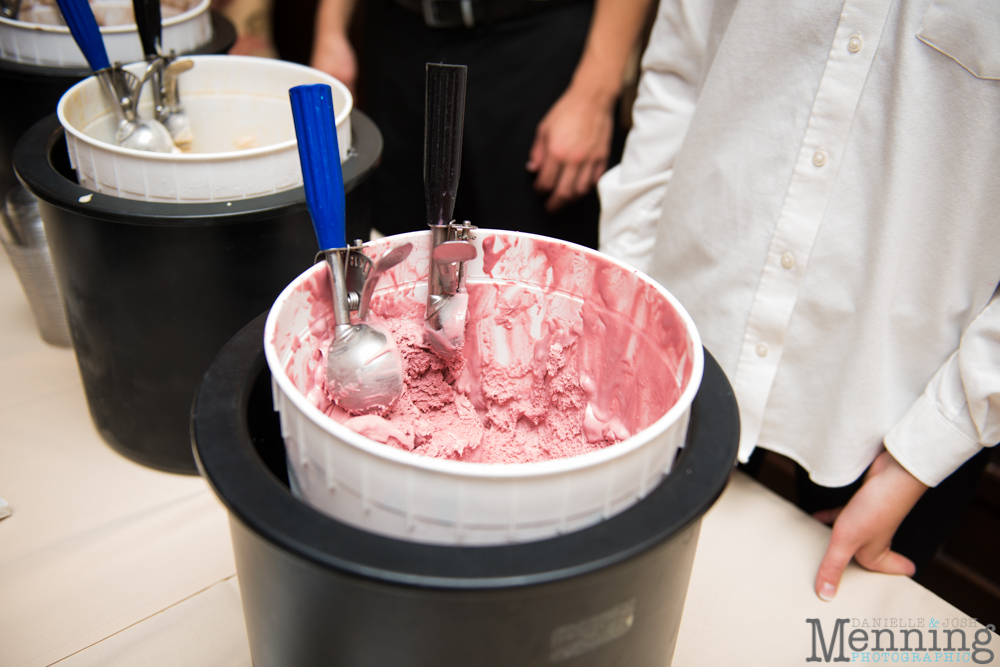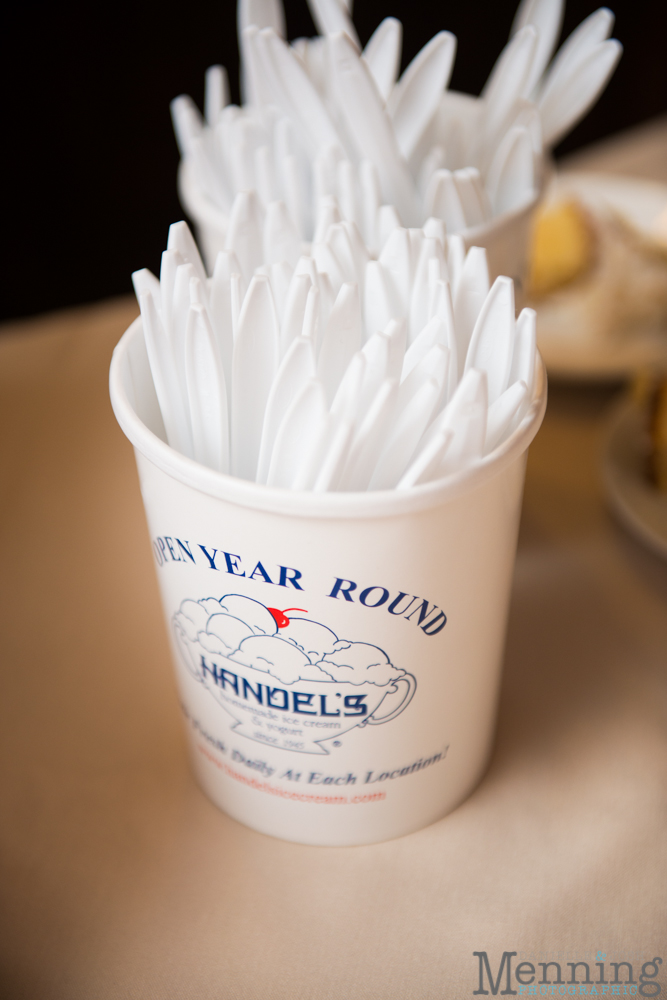 The father-daughter dance was special.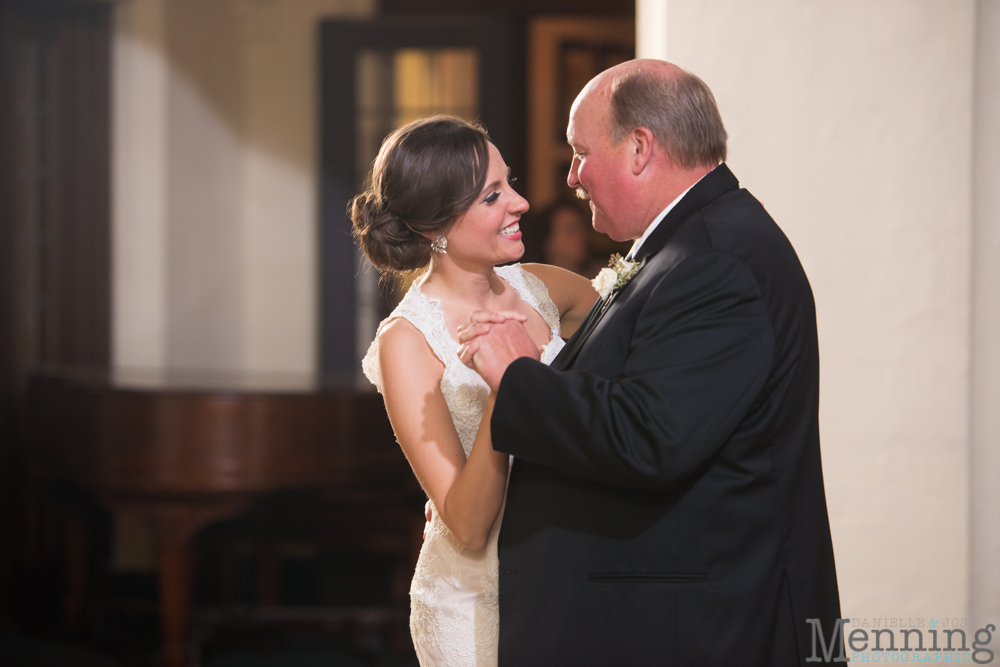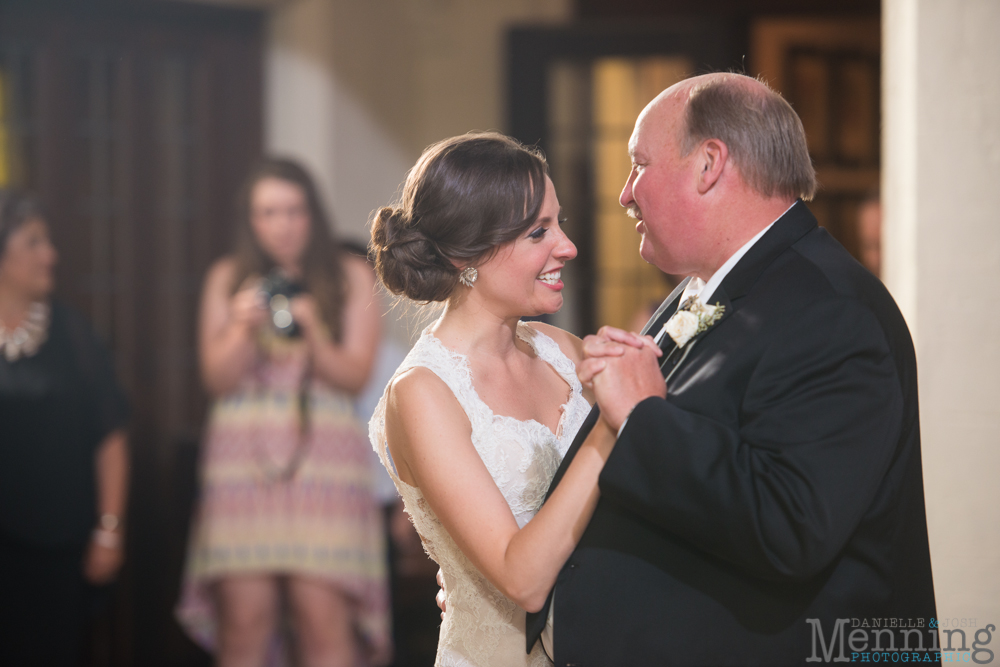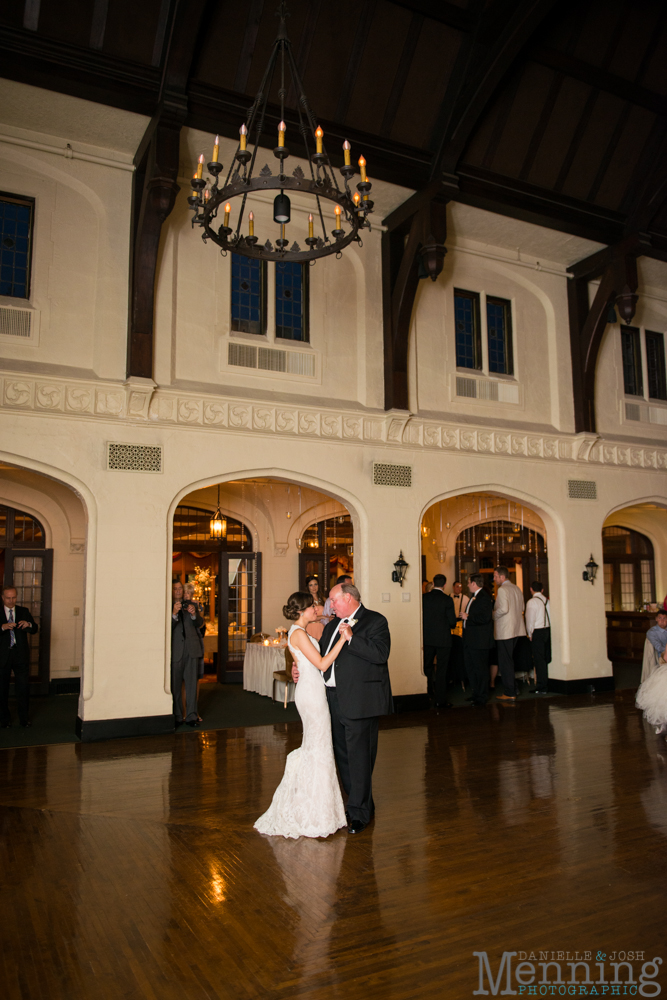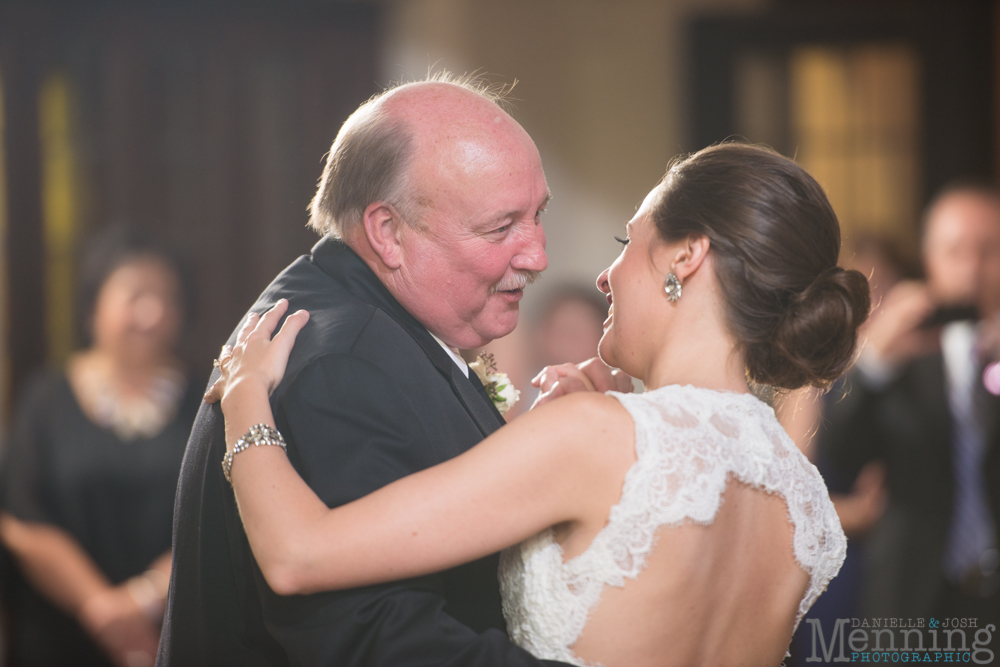 Followed by a sweet mother-son dance. Halfway through the song, they invited all other mothers and sons to share in the dance, too.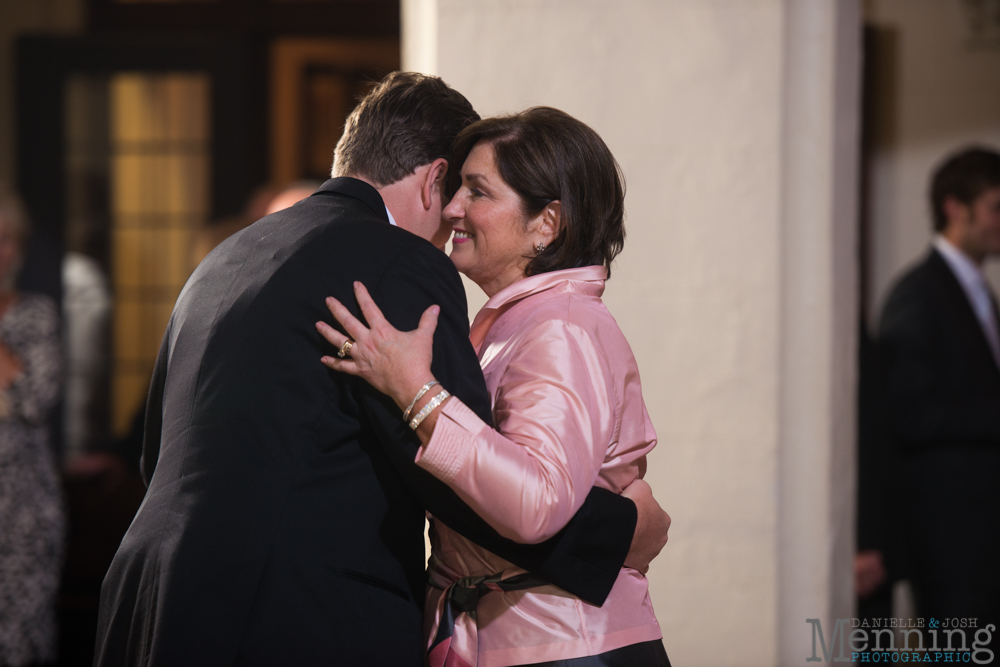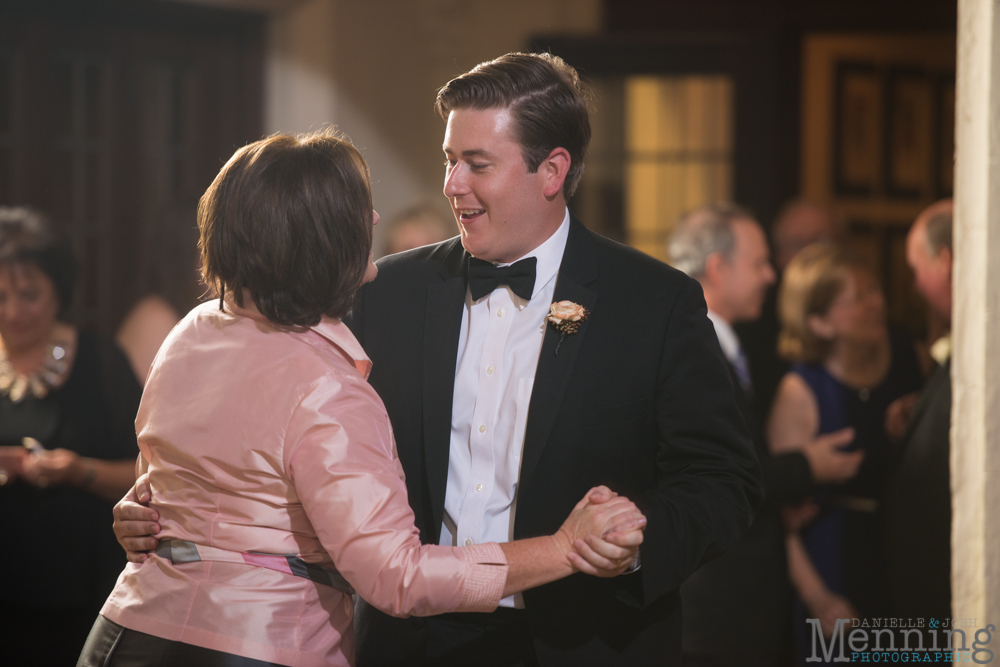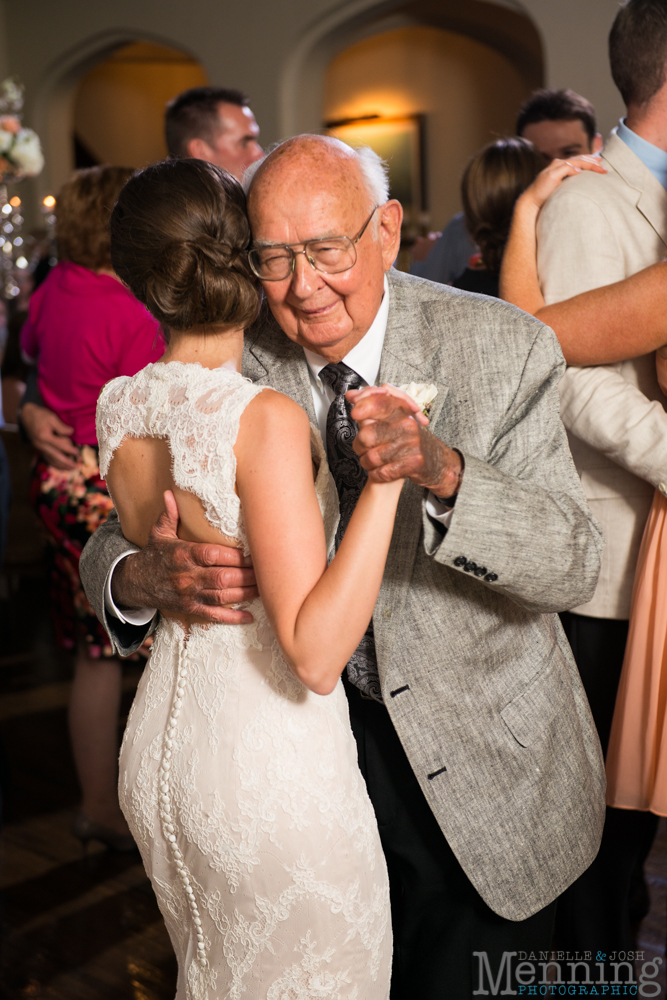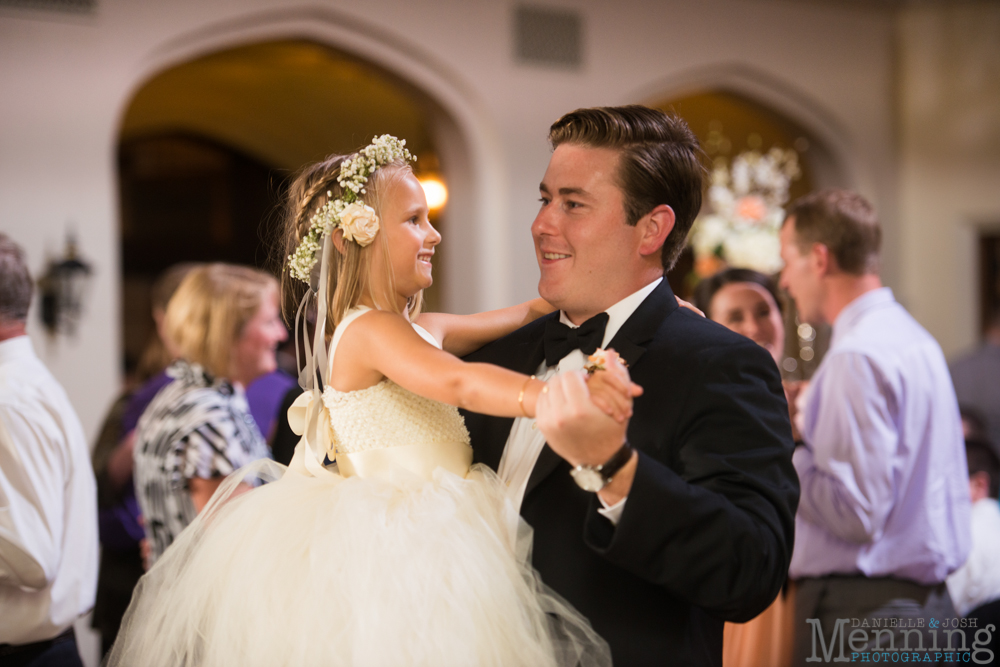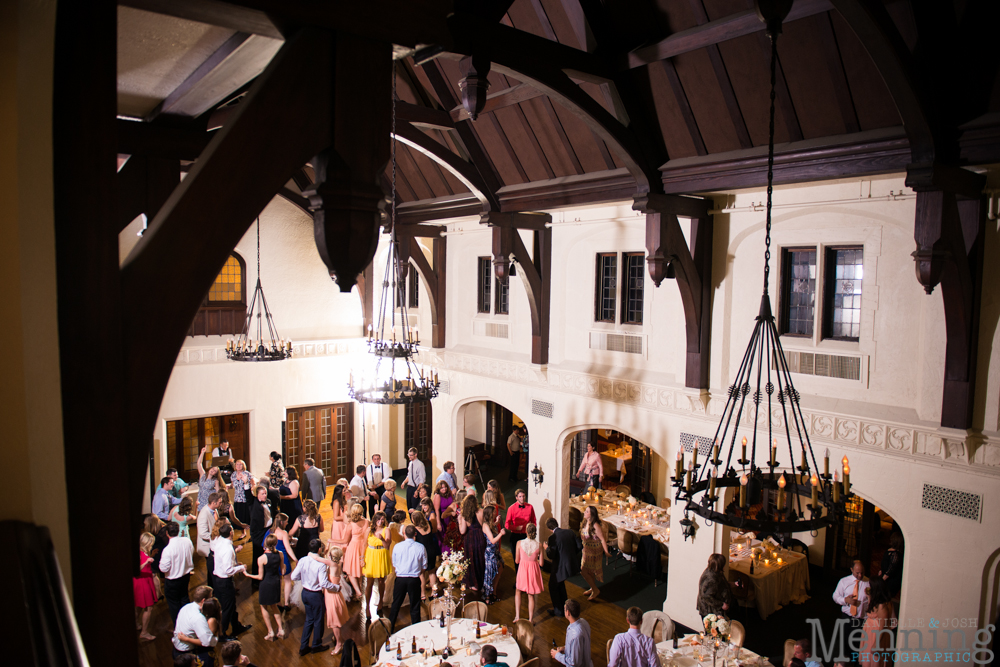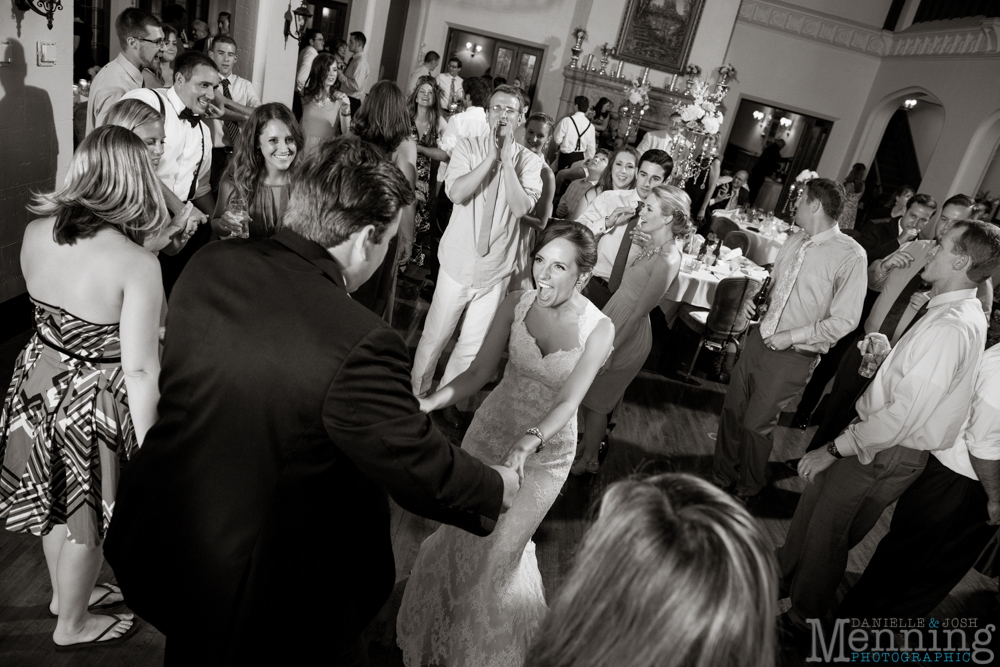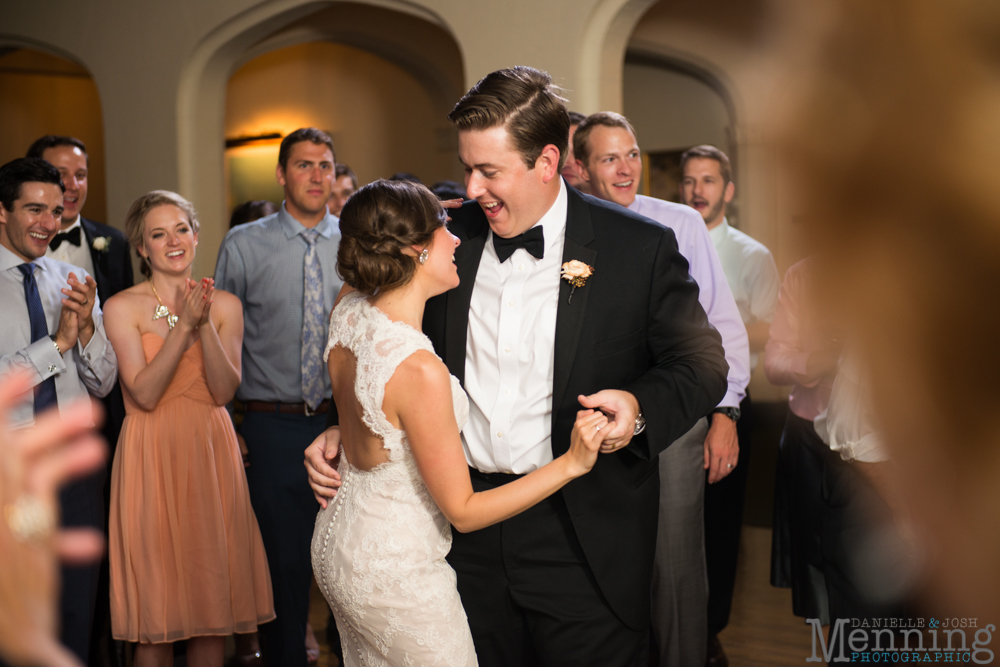 Then Matt's dad, Warren, busted out the fun props.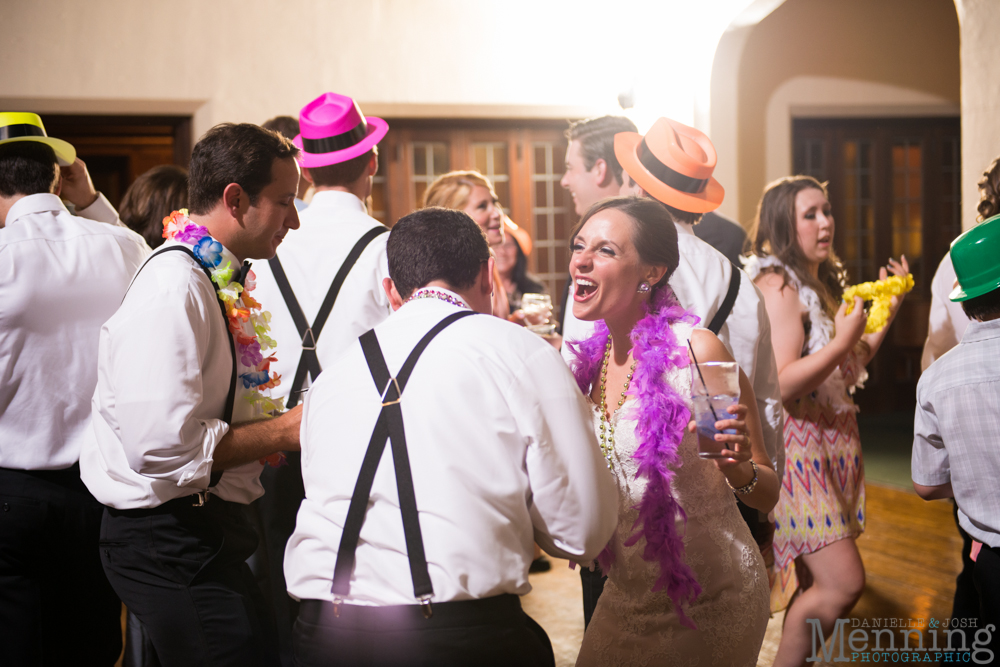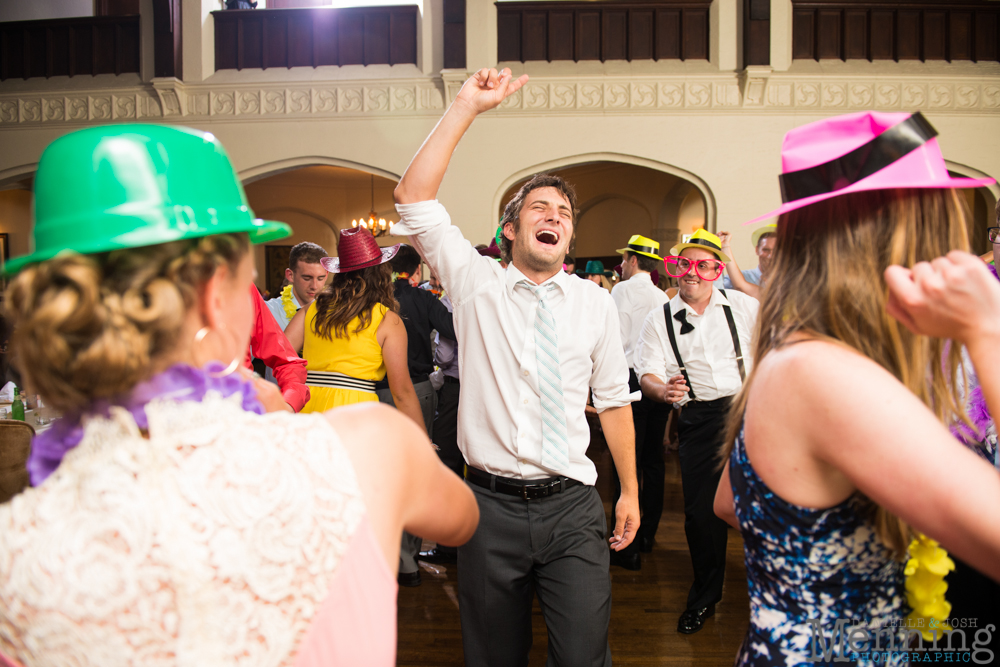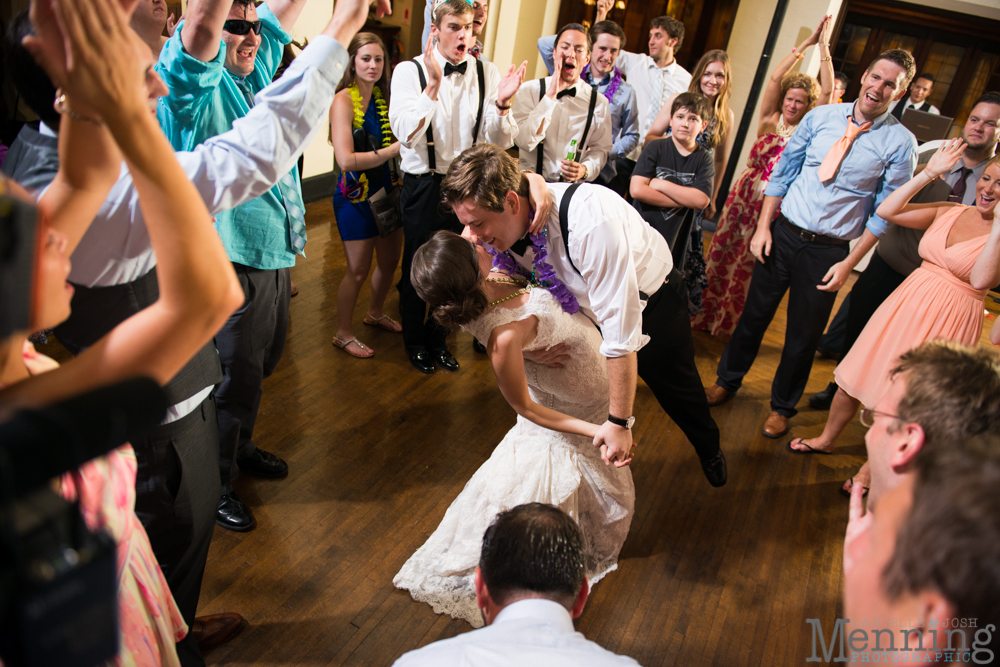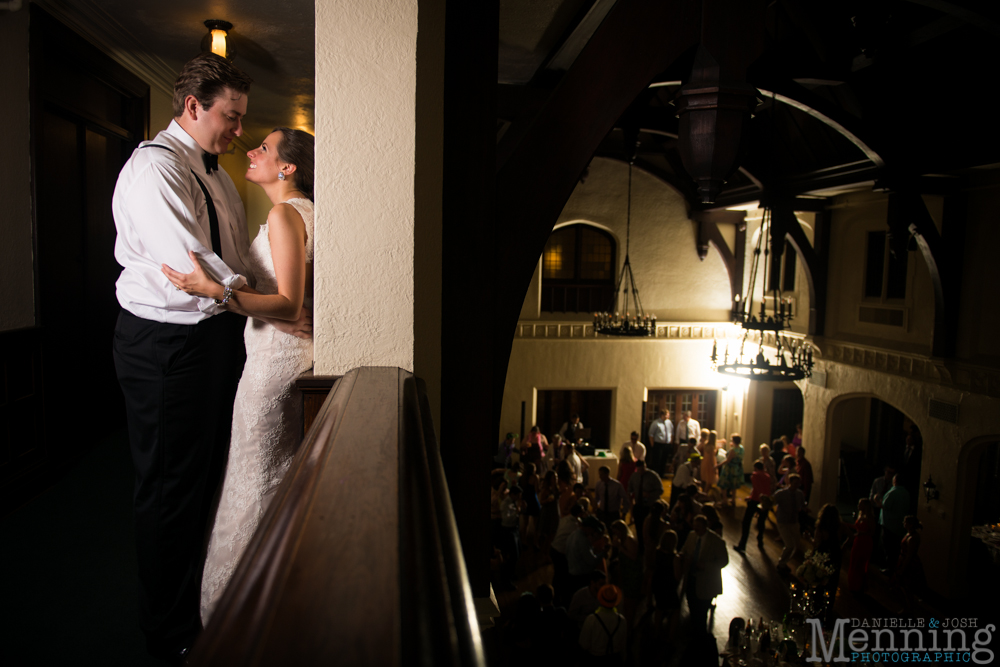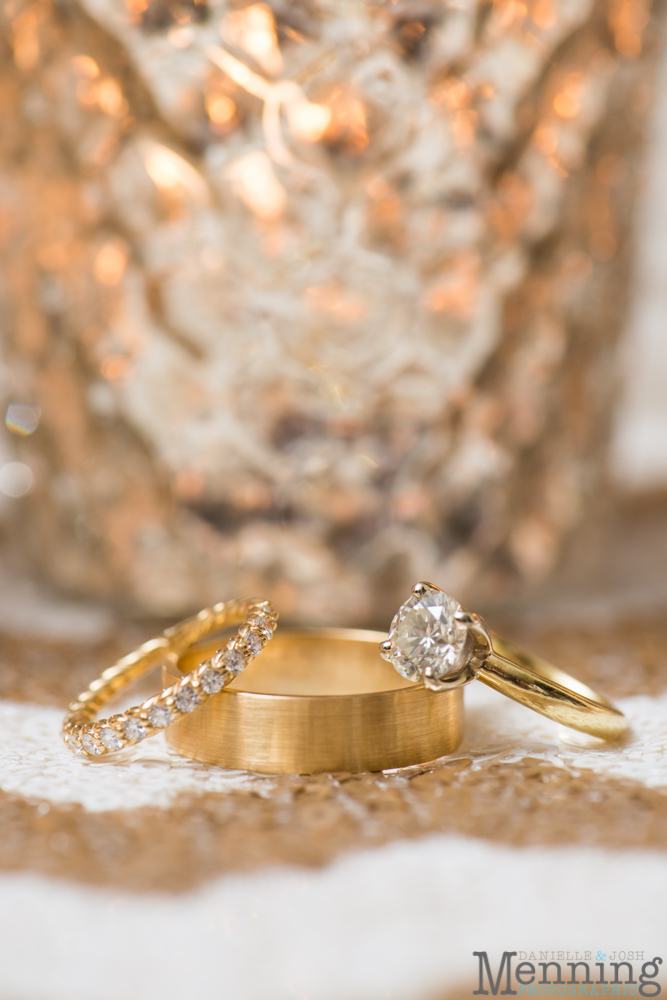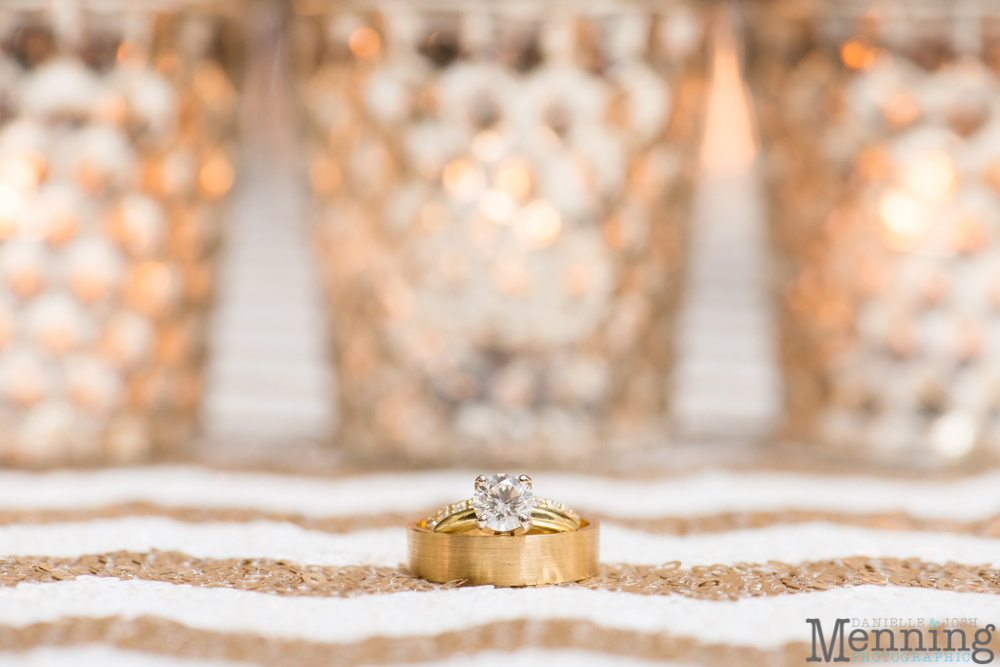 And the amazing evening ended with a sparkler sendoff for the newlyweds!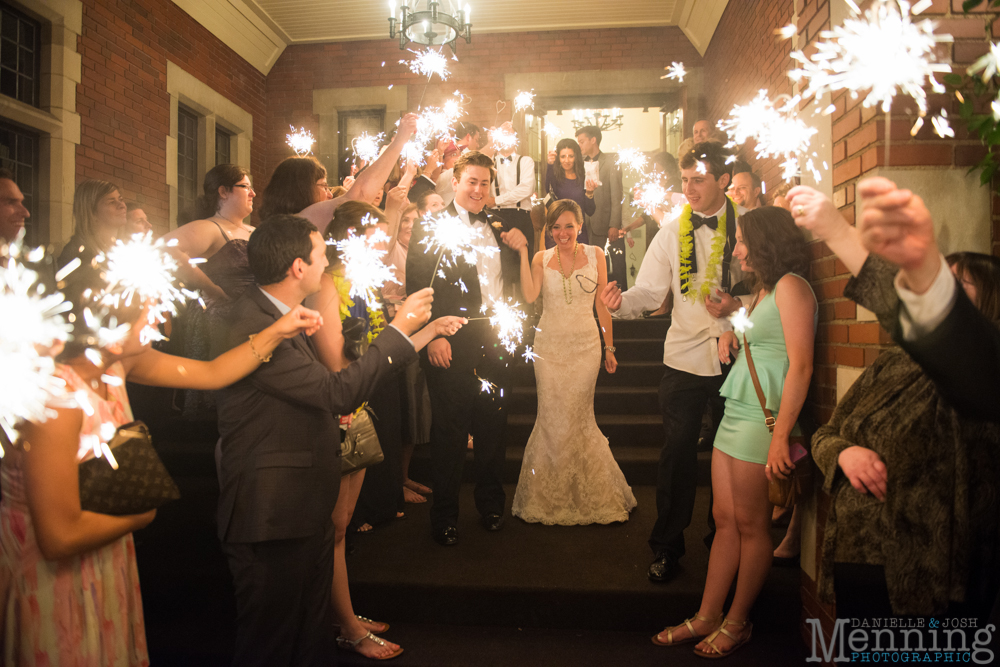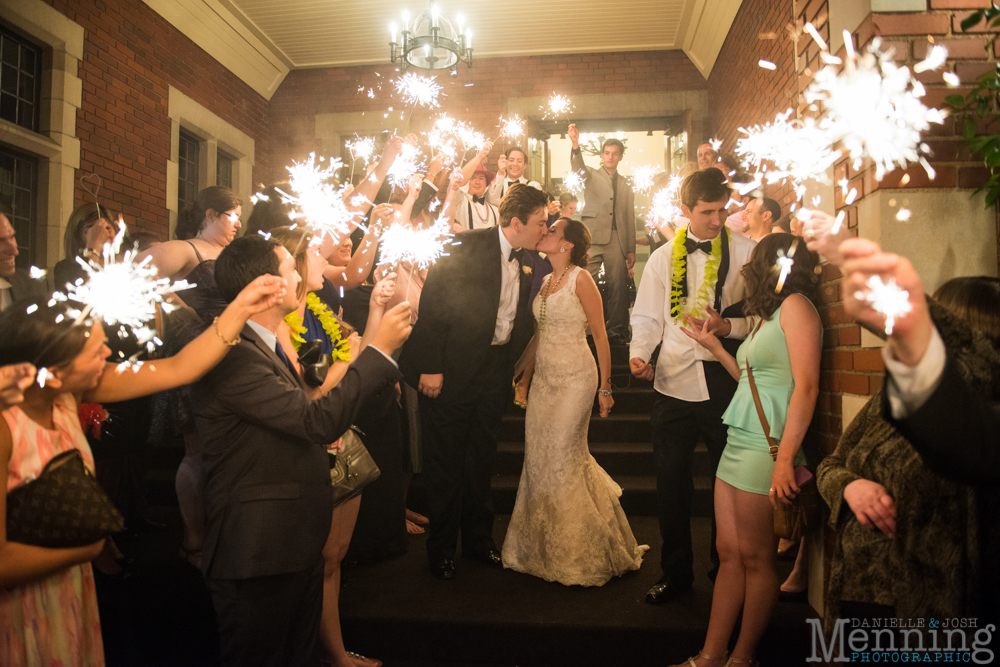 Jillian & Matt, from the time we virtually met you on Skype to traveling to Chicago for the engagement session through your wonderful wedding day, we had a fantastic time getting to know you & having fun with your family members and friends! Thanks for sharing this fabulous time in your lives with us and choosing us as your photographers! We wish you the absolute best in your marriage!
We'd love to connect with you: Instagram | Facebook | Twitter | Pinterest | Google +