We have an awesome wedding for you on our blog today! Why is it awesome? Mainly, because Christina & Craig are so incredibly sweet together. You'll see. 🙂 From the moment they saw each other as Christina & her father walked down the aisle at St. Christine's throughout the bride & groom session, and especially during their first dance, they could not have been happier. And their adorable pug Buddy dressed up in his finest tux & posed for some photos. . . undeniably CUTE! We're so glad we got to be a part of Christina & Craig's wedding day & are super excited to share the photos with you!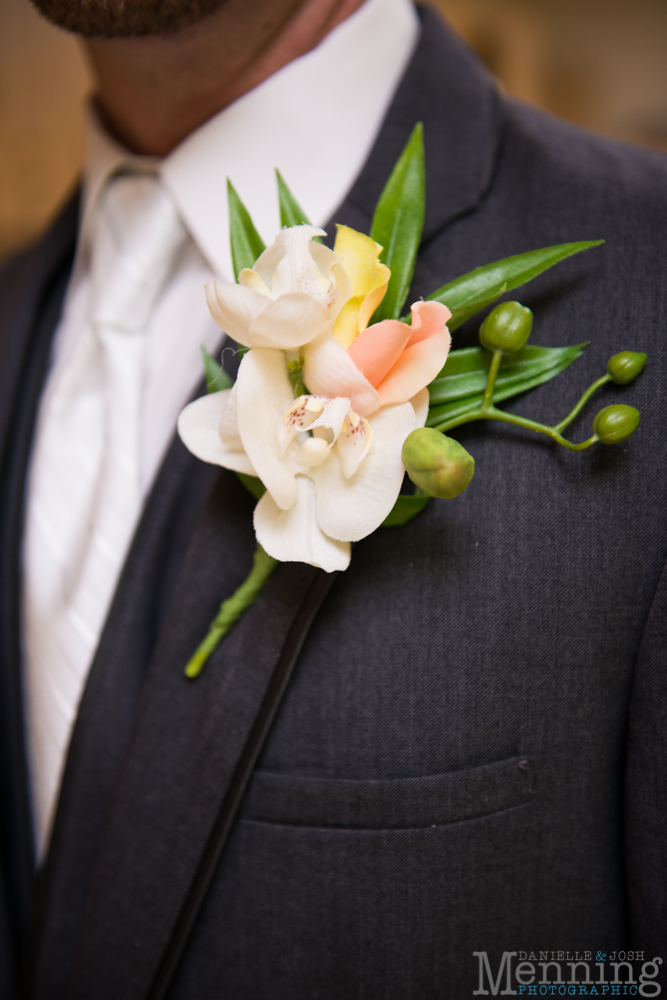 Tina & Craig had such a low key & relaxed bridal party. They were all so calm & nice to us throughout the entire day! We loved it!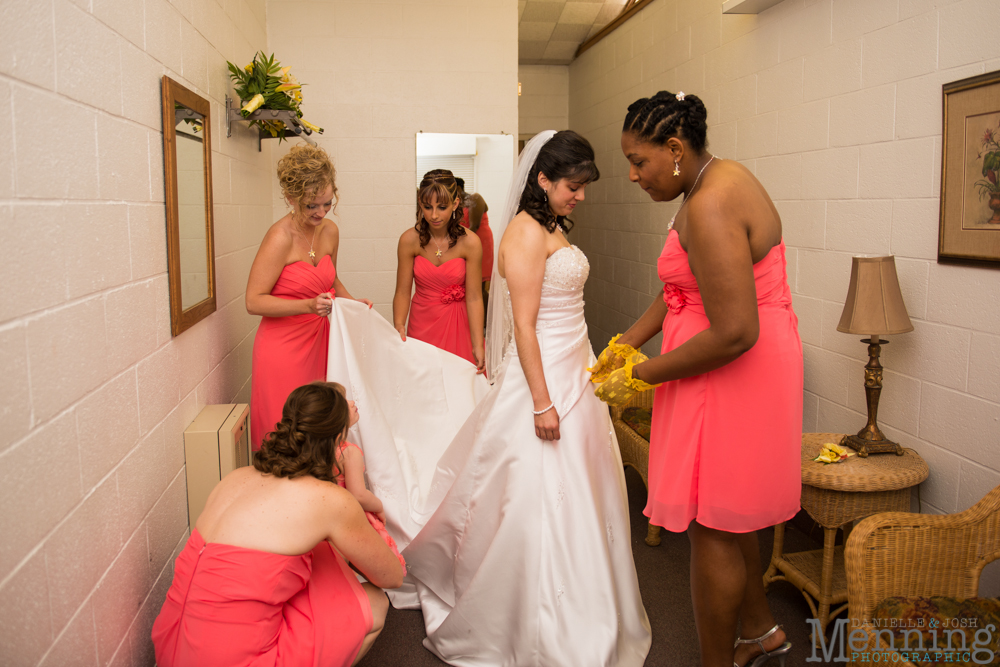 Bloomin' Crazy Florist made these lovely bouquets.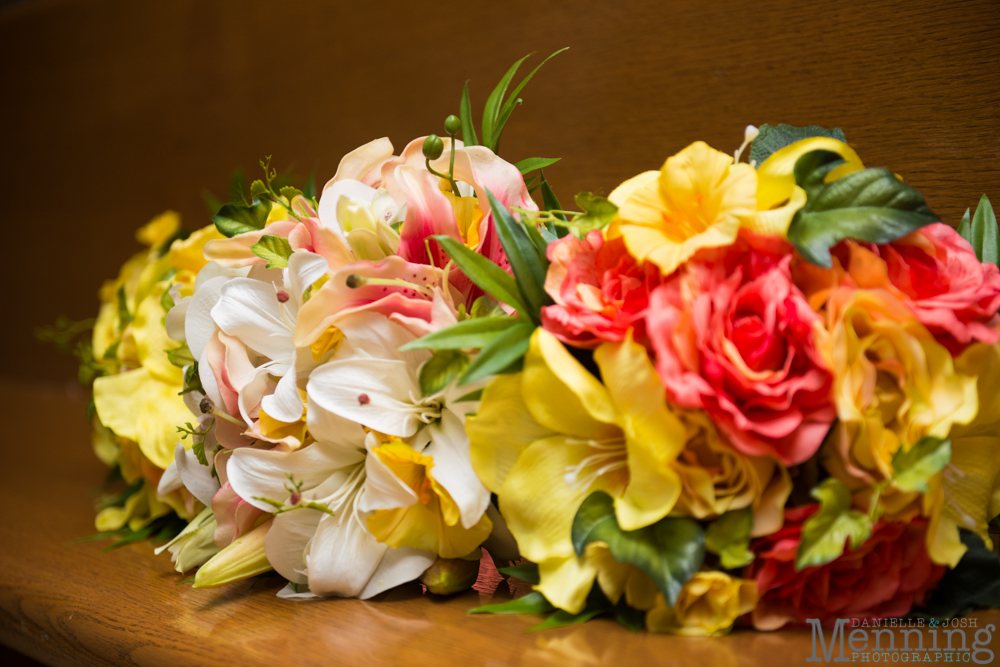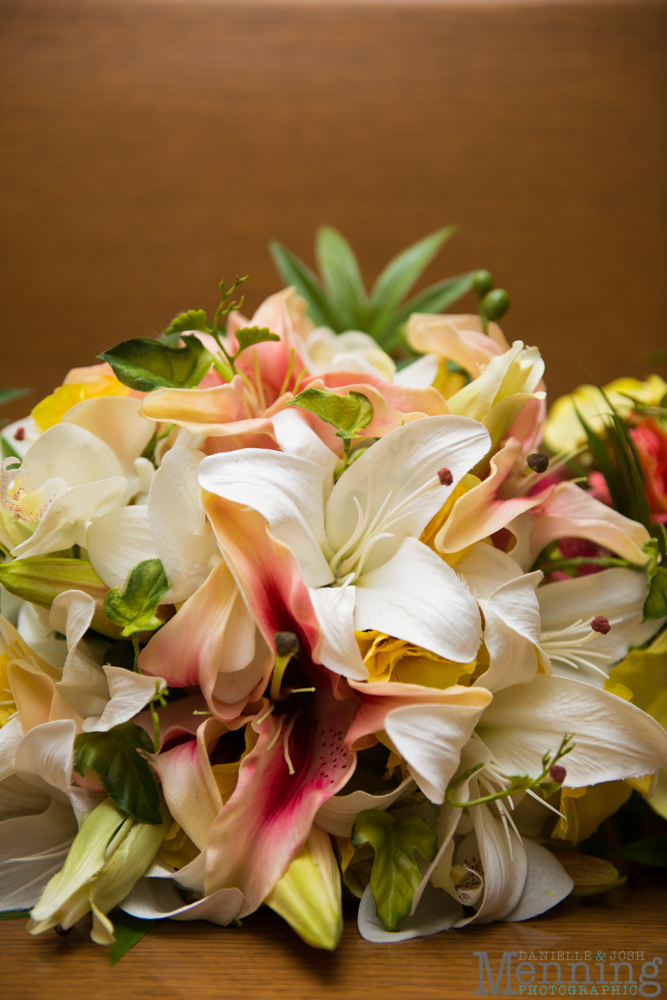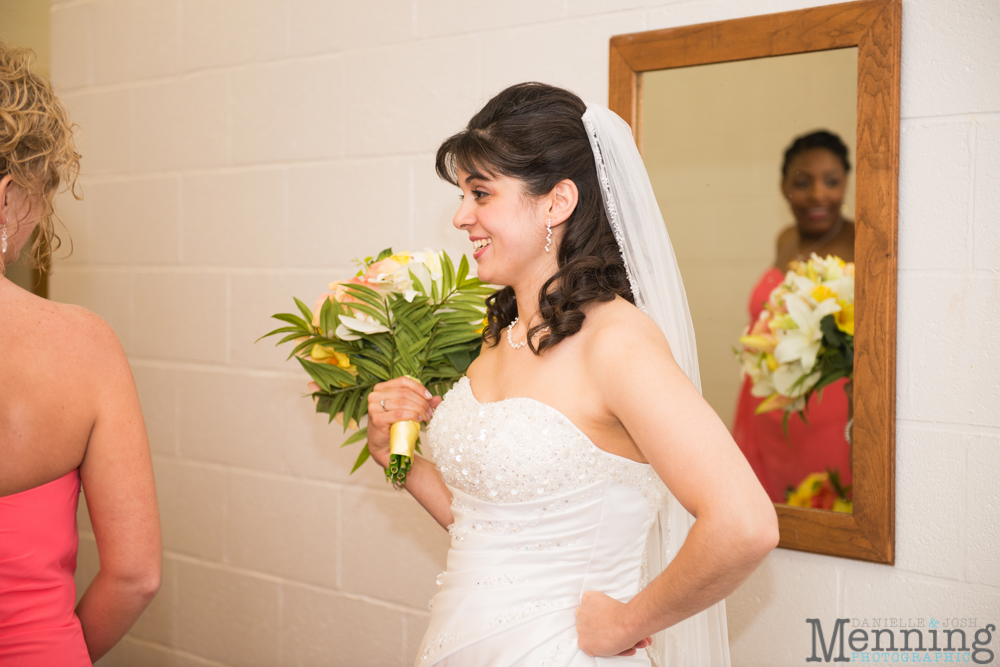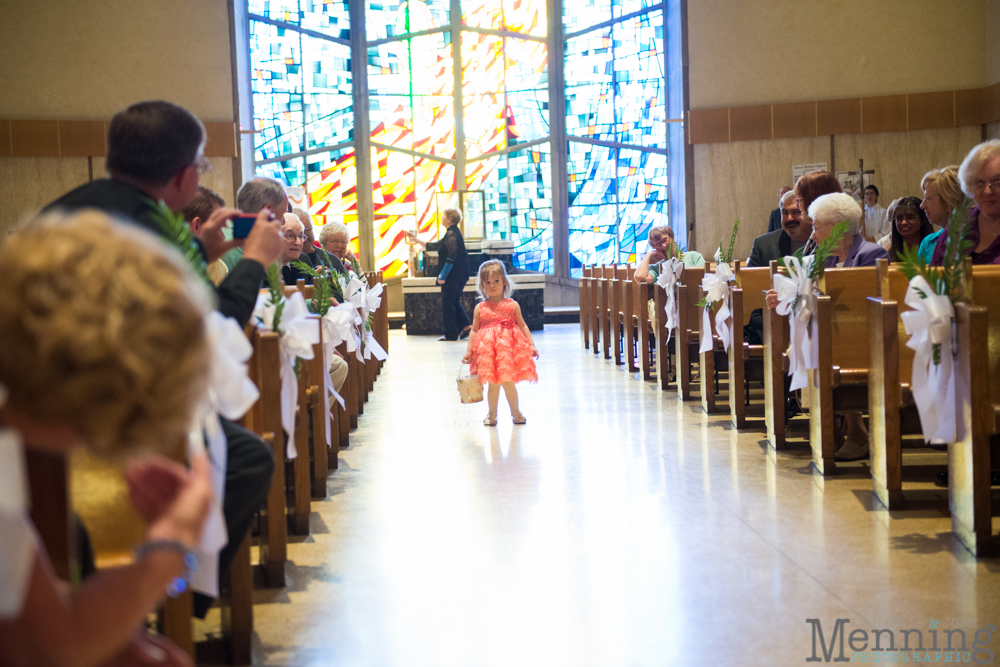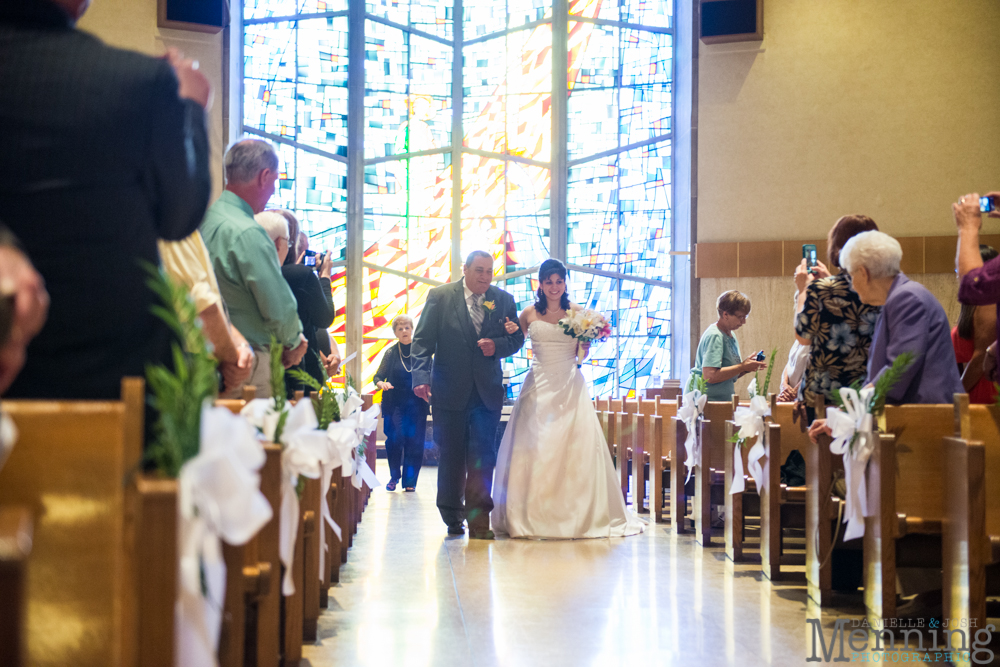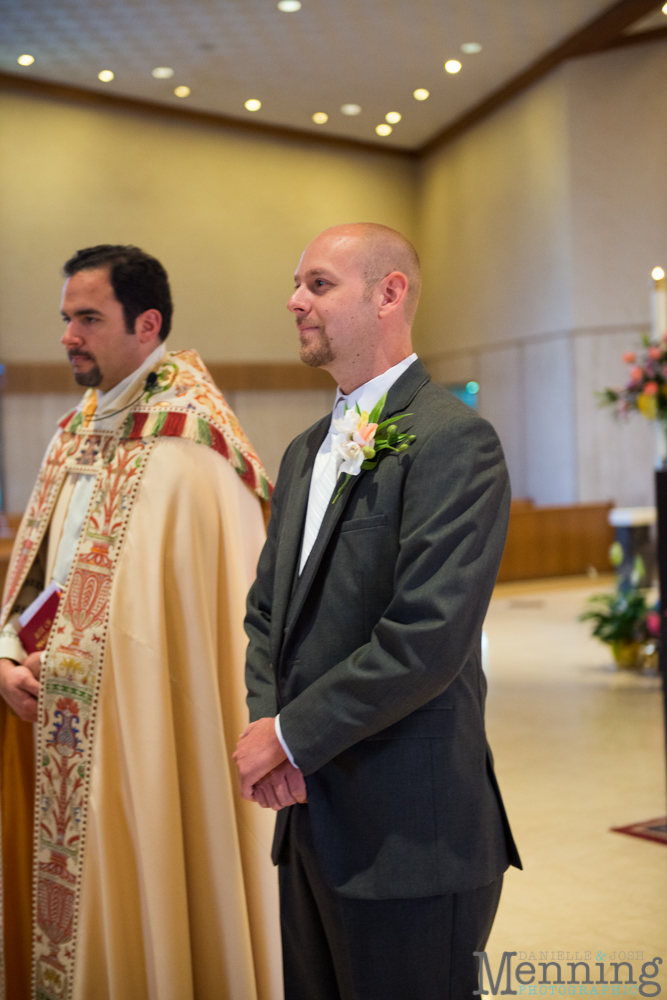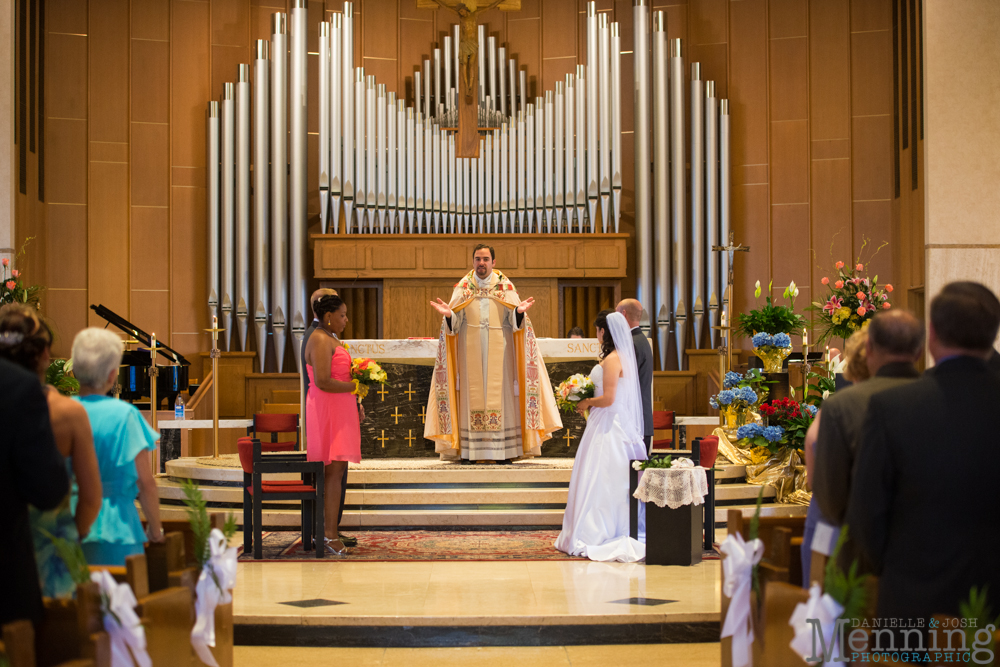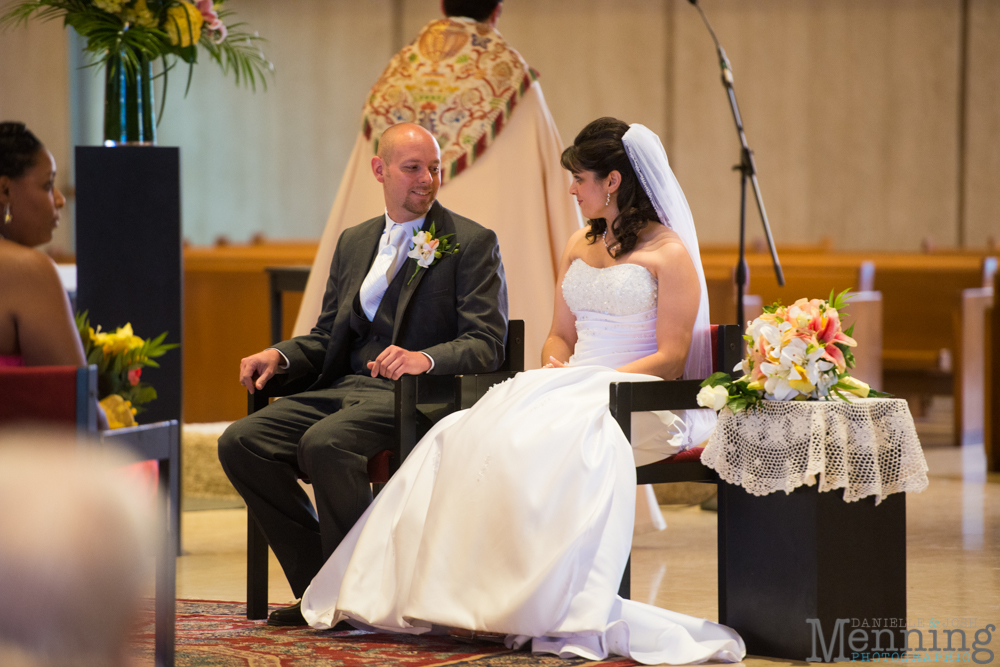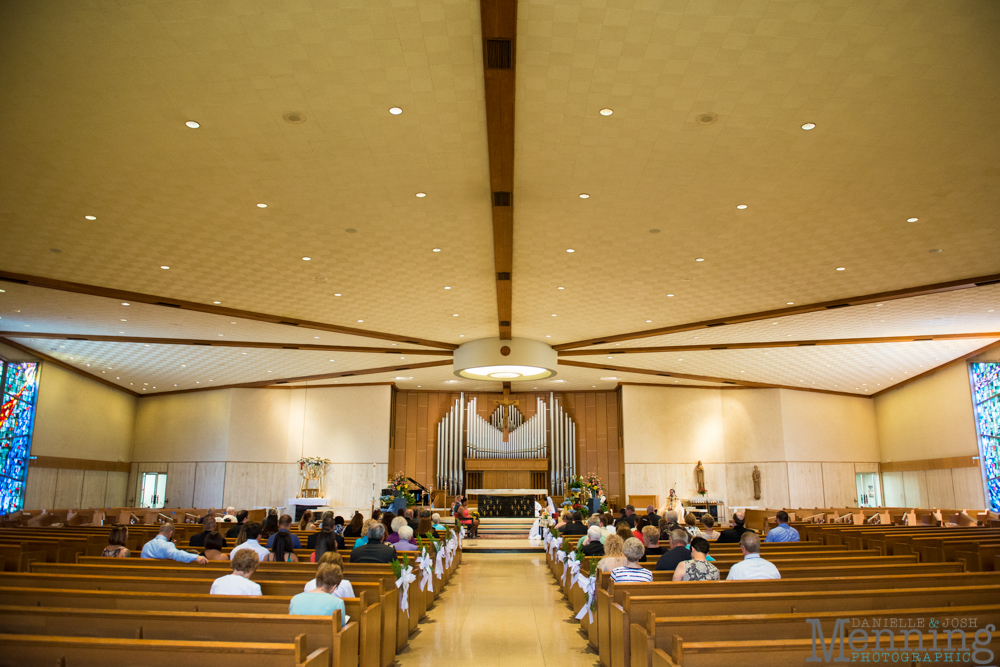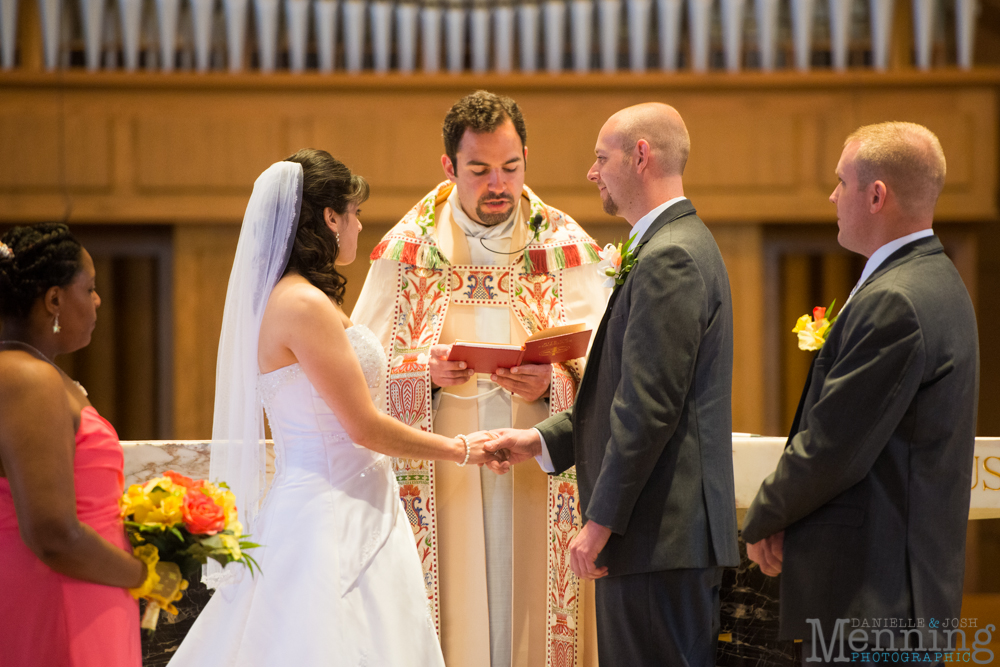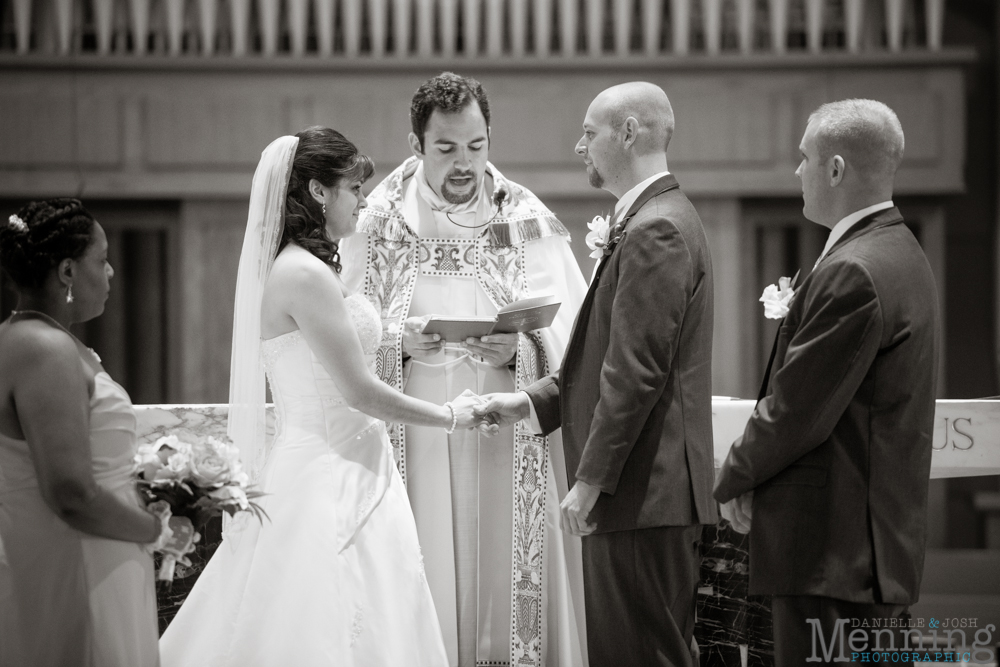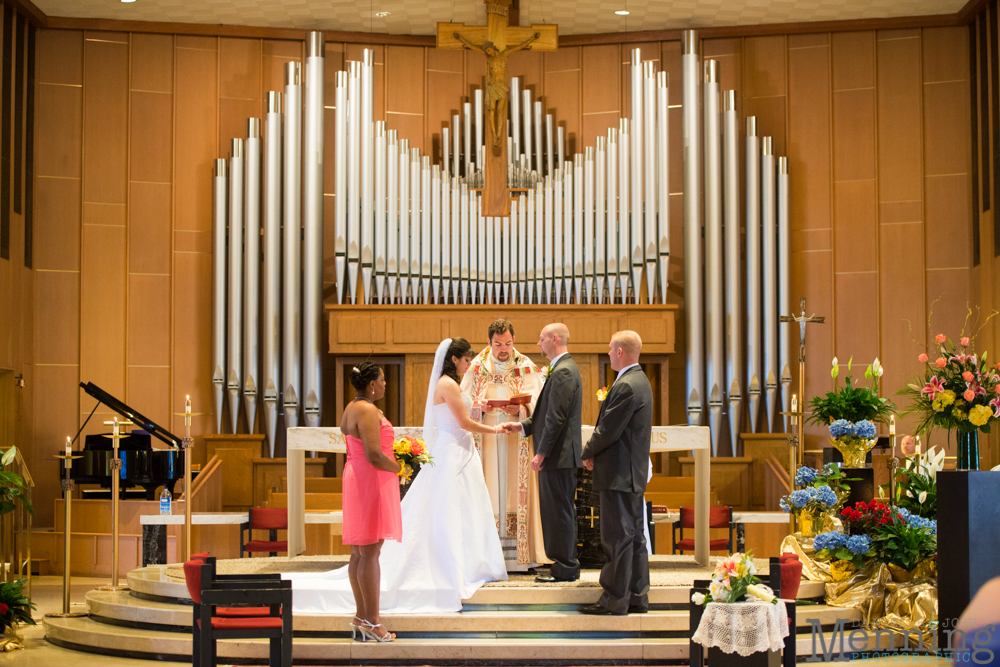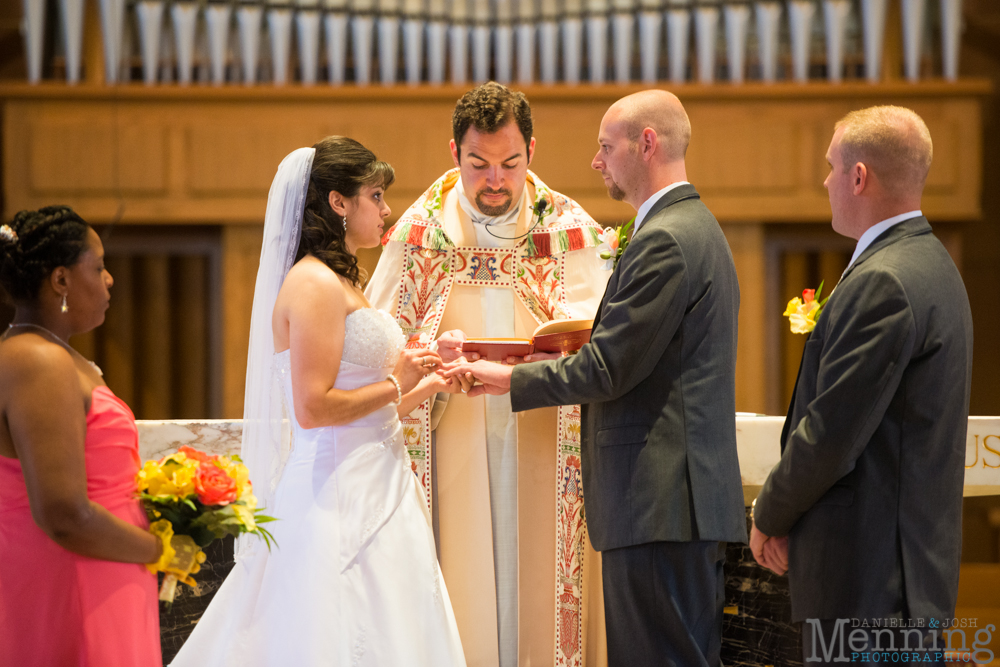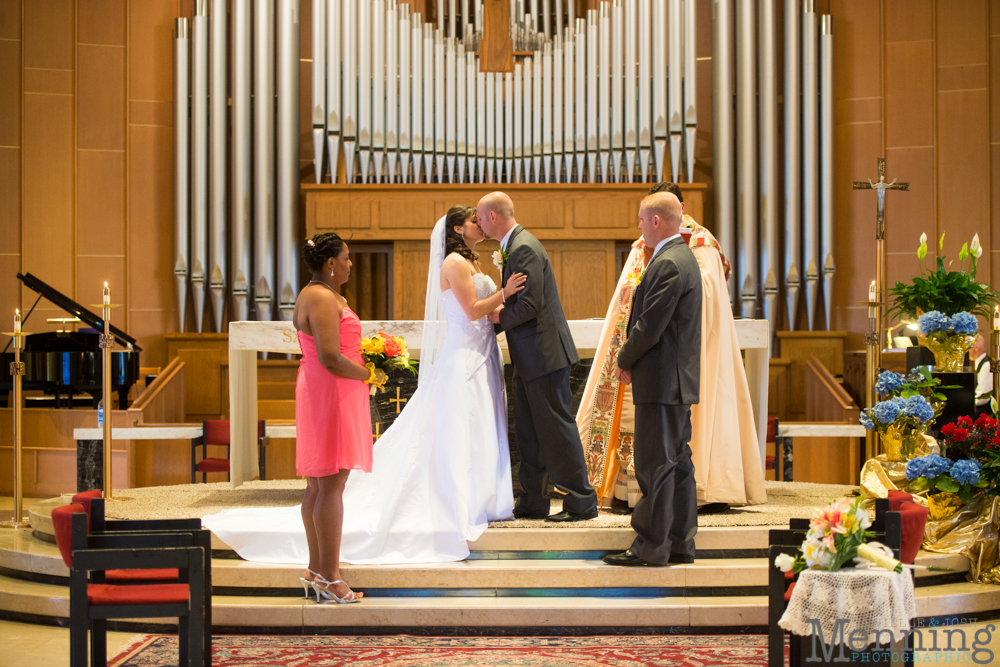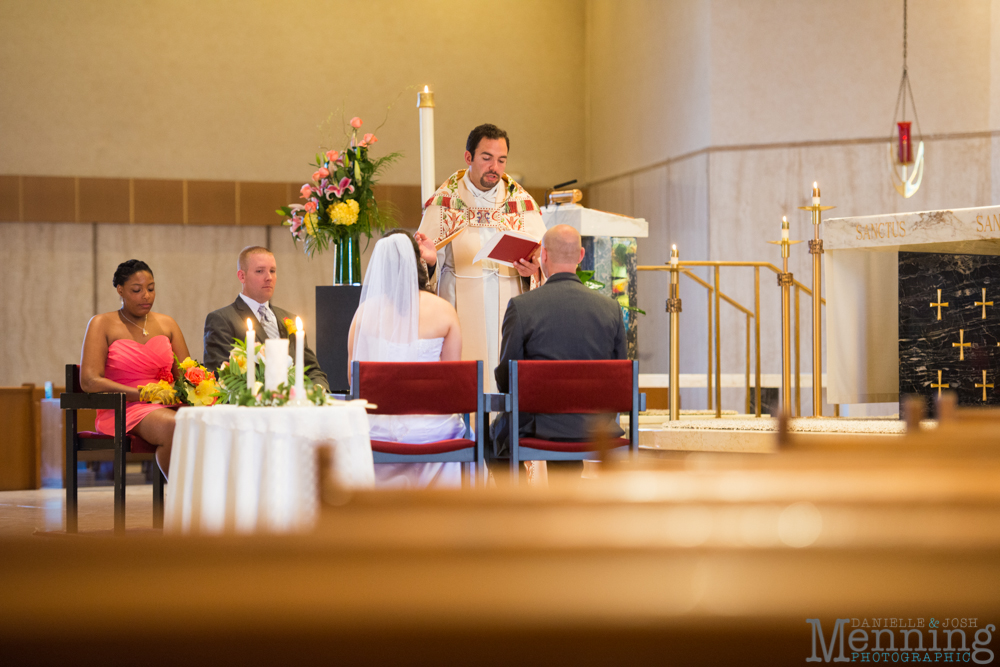 One of the best feelings ever on your wedding day is THIS MOMENT right here: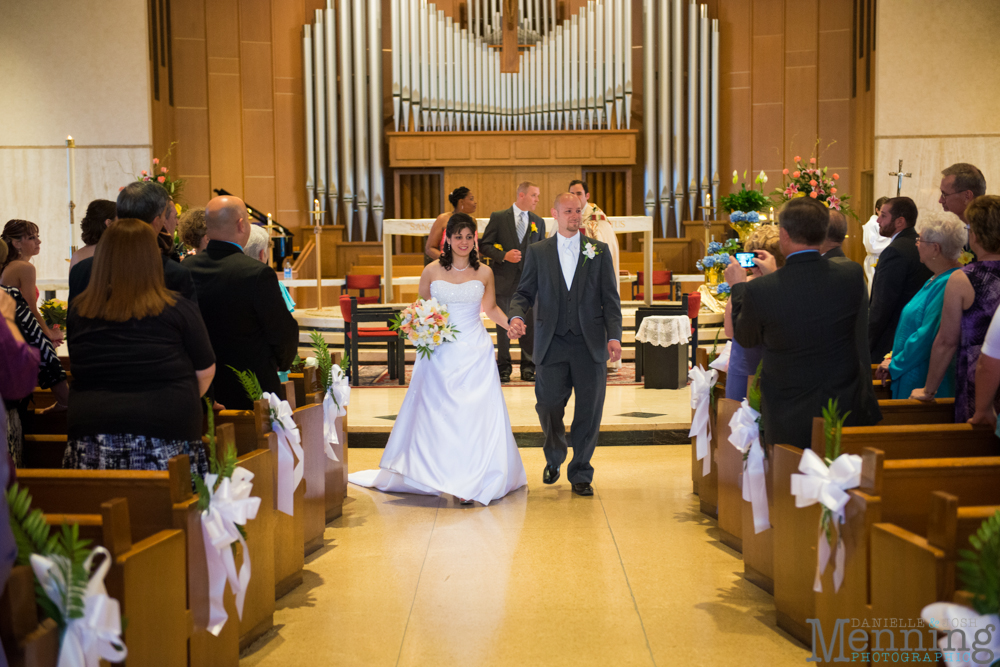 Buddy the pug met us at Lanterman's Mill for some photographs.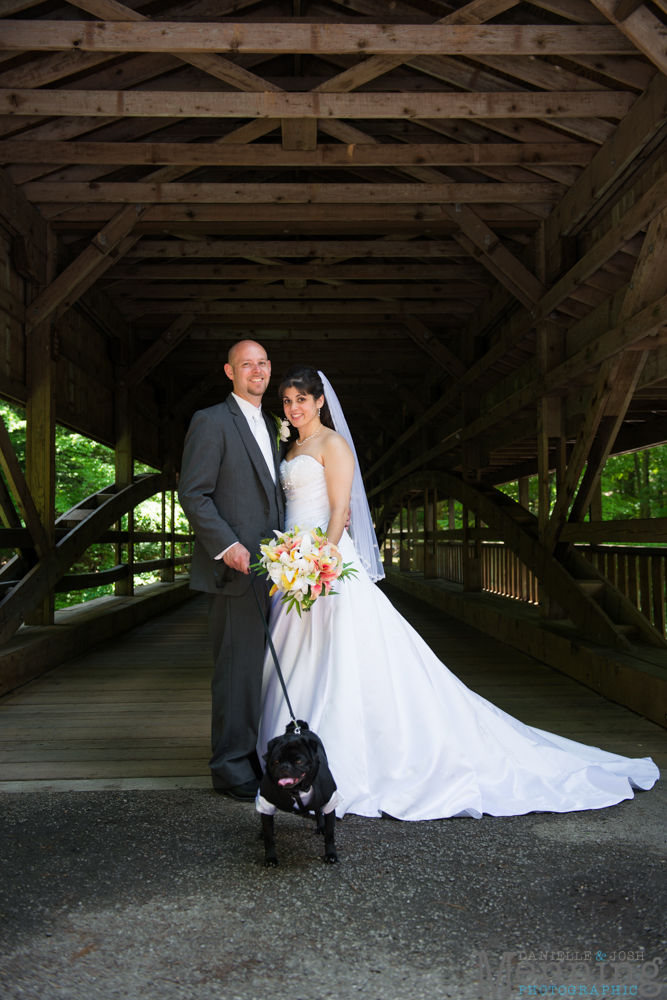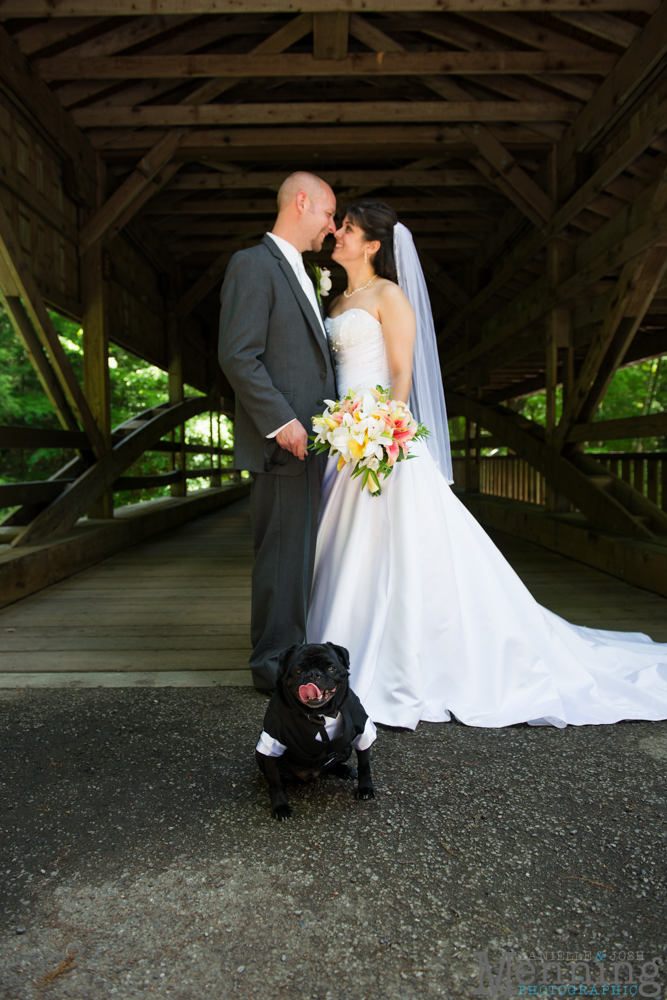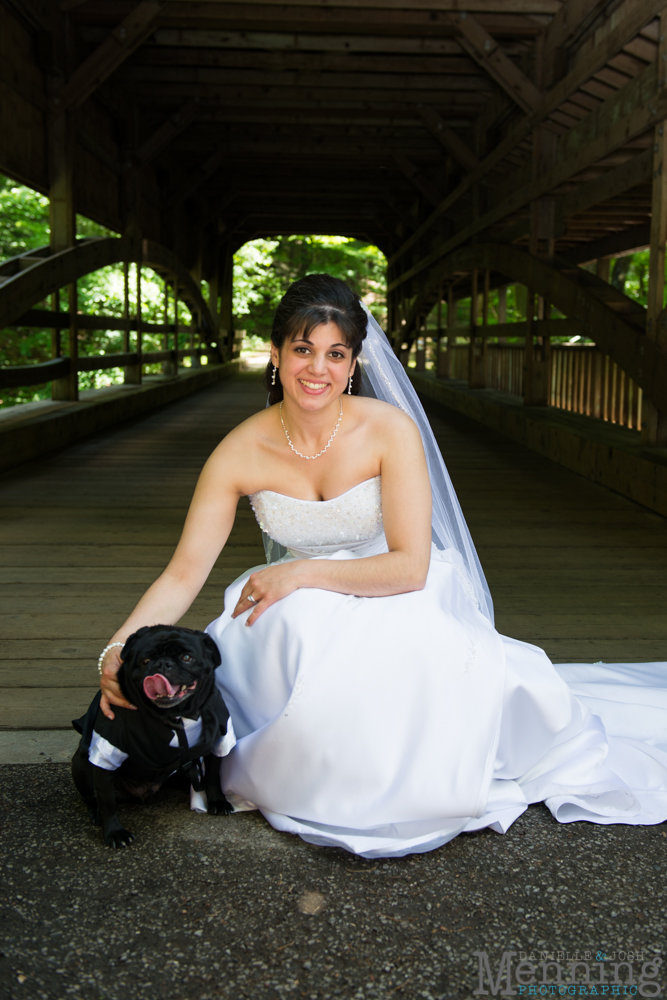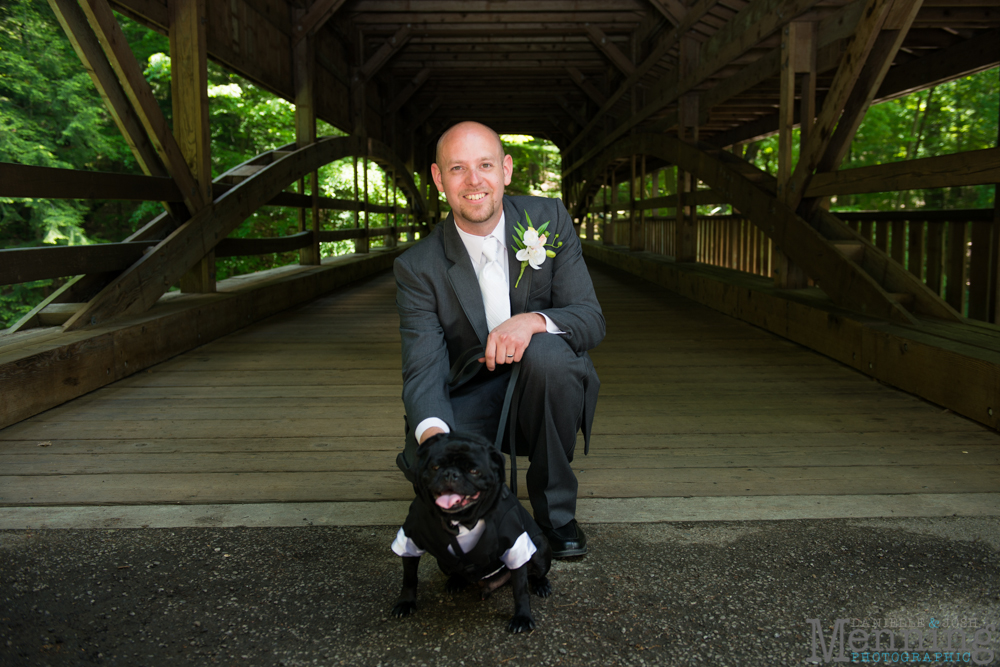 Can you even stand the cuteness?!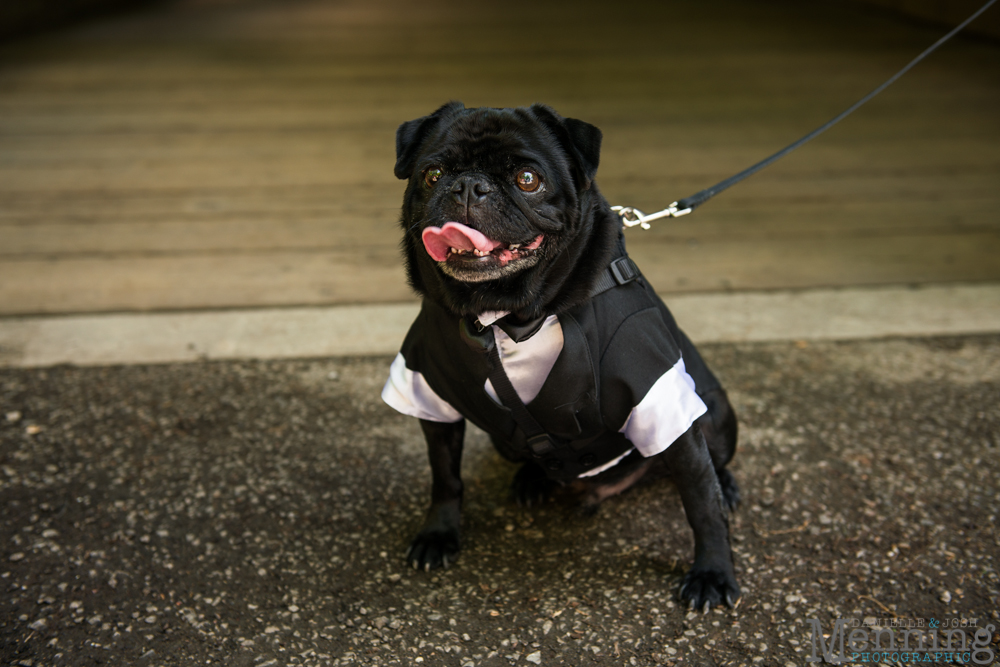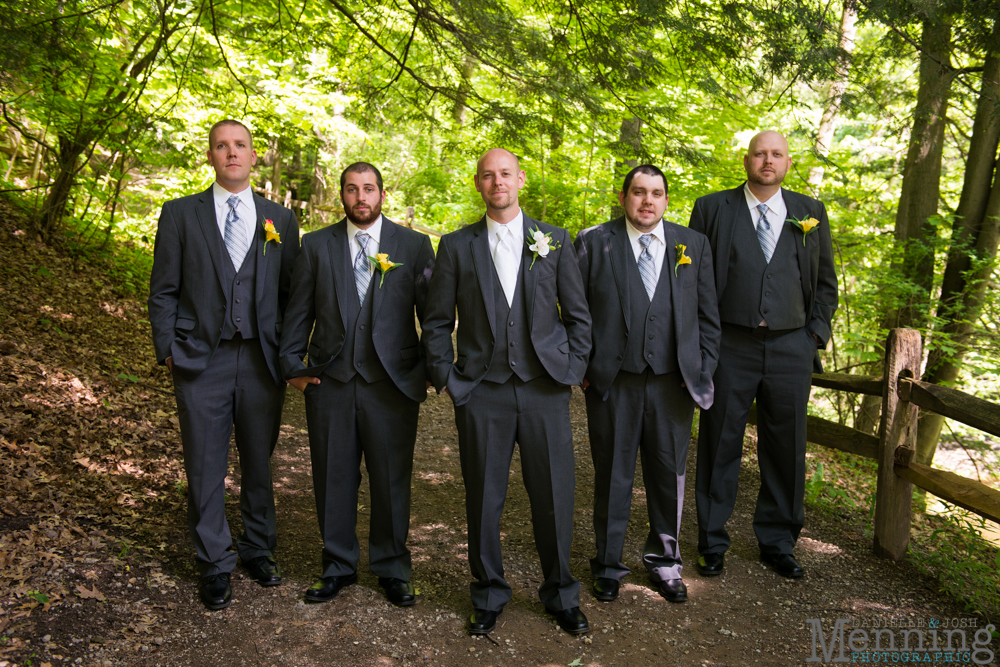 Christina & Craig had a lot of time between their ceremony & reception. They actually got to relax with their bridal party at the park & eat a picnic together before their bridal party photos & bride & groom session. Being the generous sweethearts they are, they shared with us! Fed photographers = happy photographers. 😉 Seriously, though, we bring ourselves small snacks to eat en route from the ceremony to reception or when we get a spare minute throughout the day since we're working anywhere from 10-14 hours on our feet, but when the bride & groom offer us breakfast or lunch, we'll gladly accept. Some people ask us, "Do you eat at the reception?" Well, of course, we do! 🙂 Like I mentioned, we work a very long day & are with the bride & groom from when they're getting ready until the end of the reception without a break to get sustenance so we do eat while everyone else is eating. We doubt our couples would want photographs of themselves & their guests chewing on their dinners anyway. 🙂 Food aside over.Let's get back to the pretty pictures!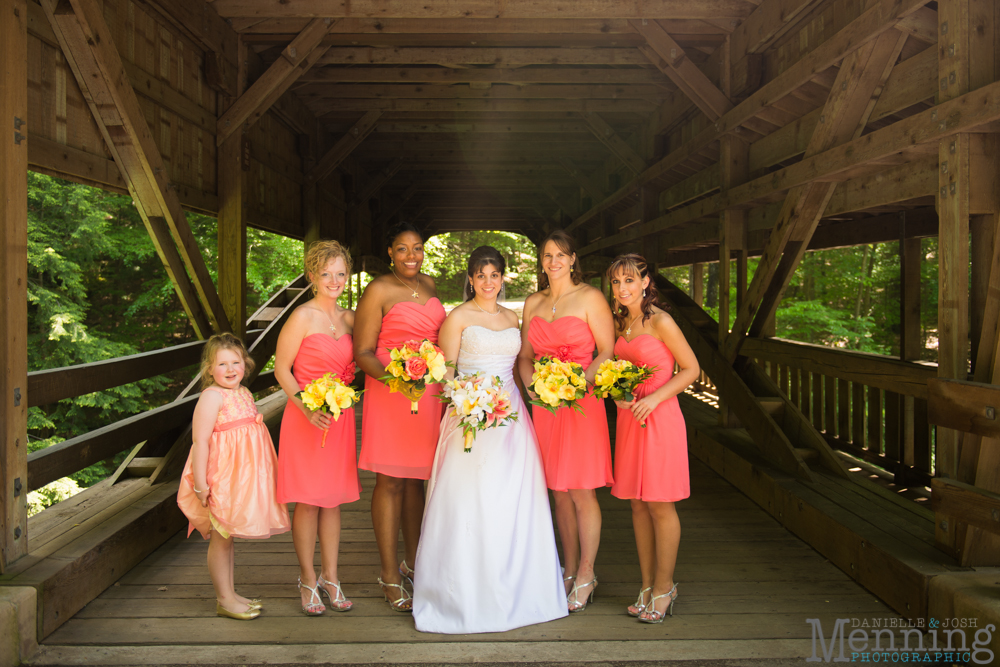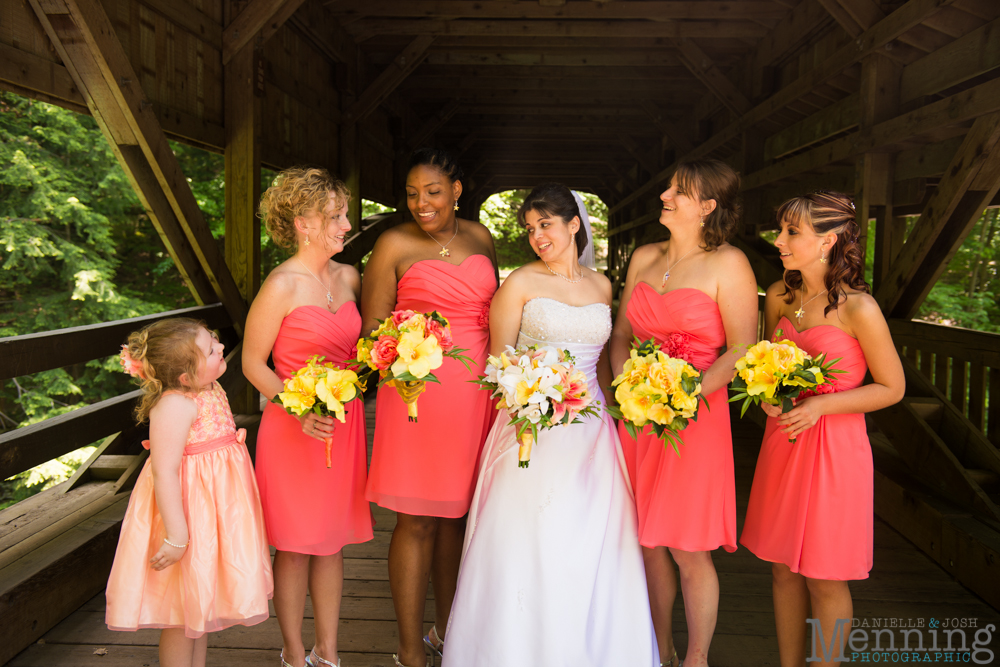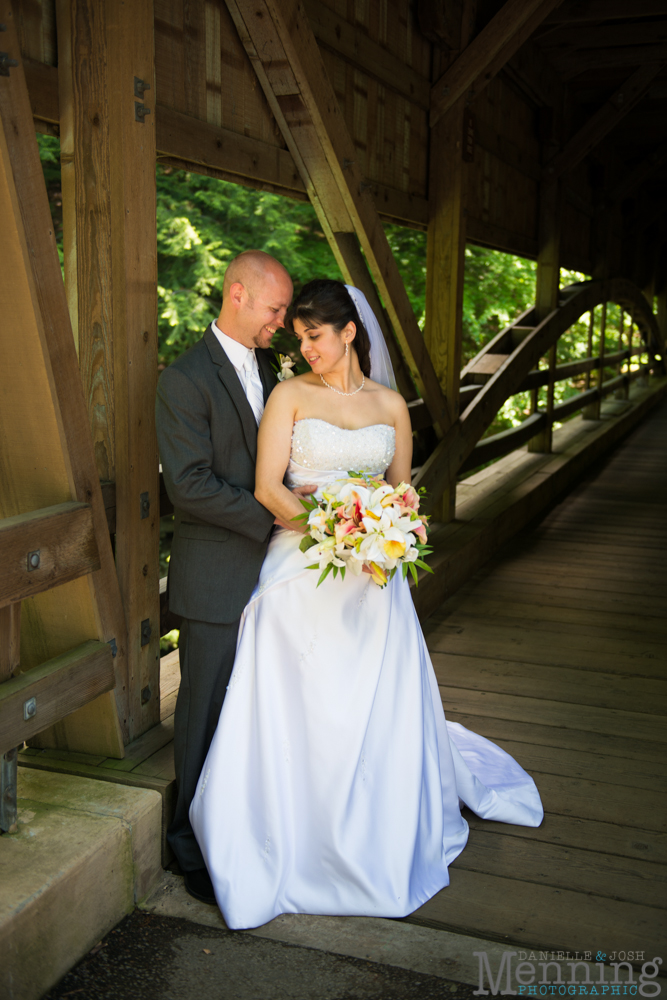 And we're so glad we had so much time with these two because, like I said, they are so perfect together.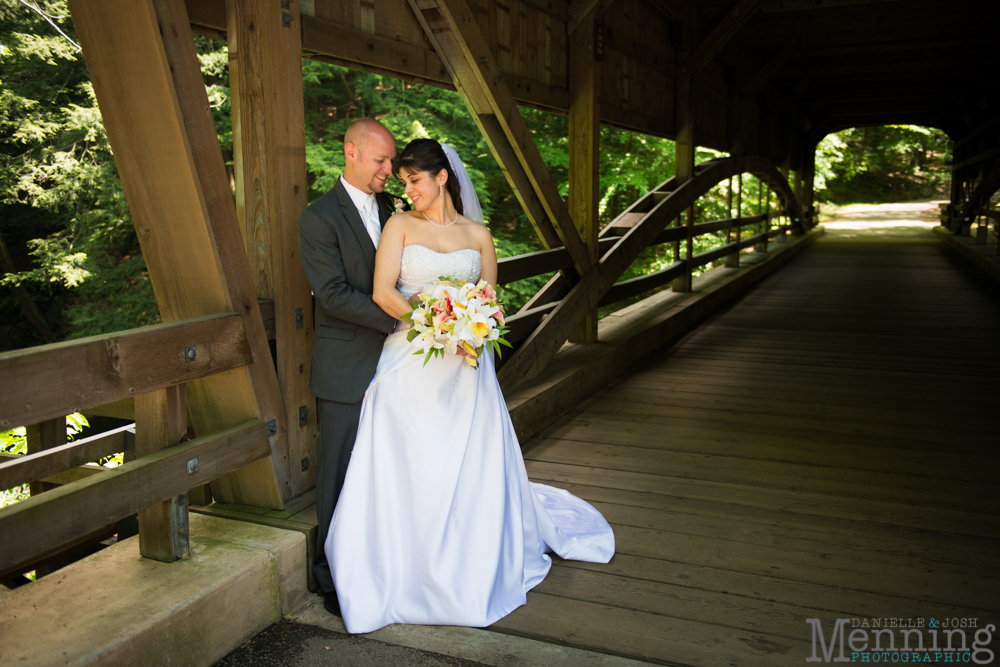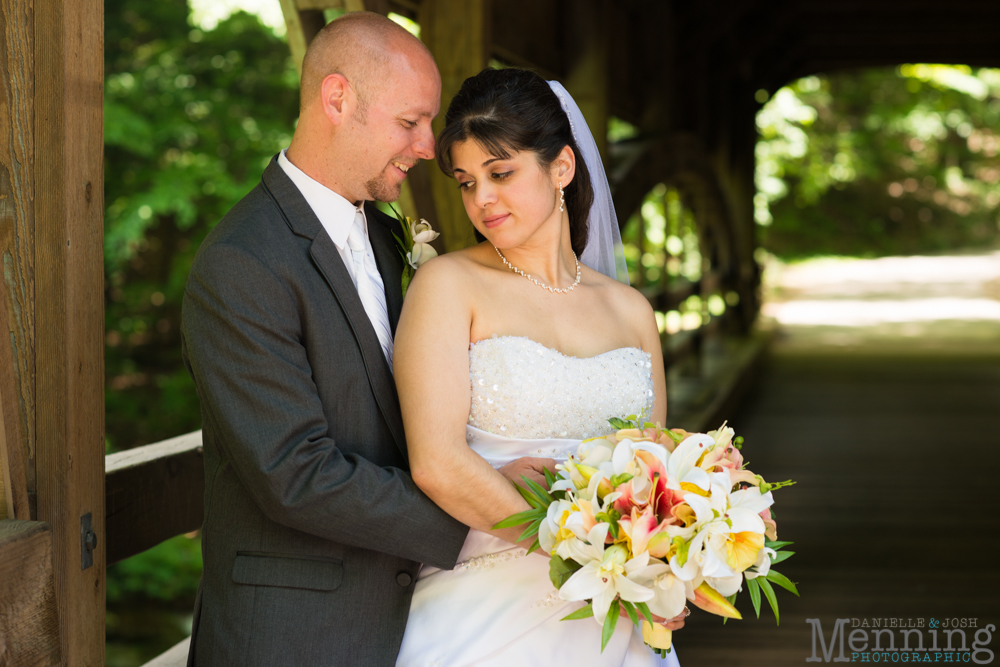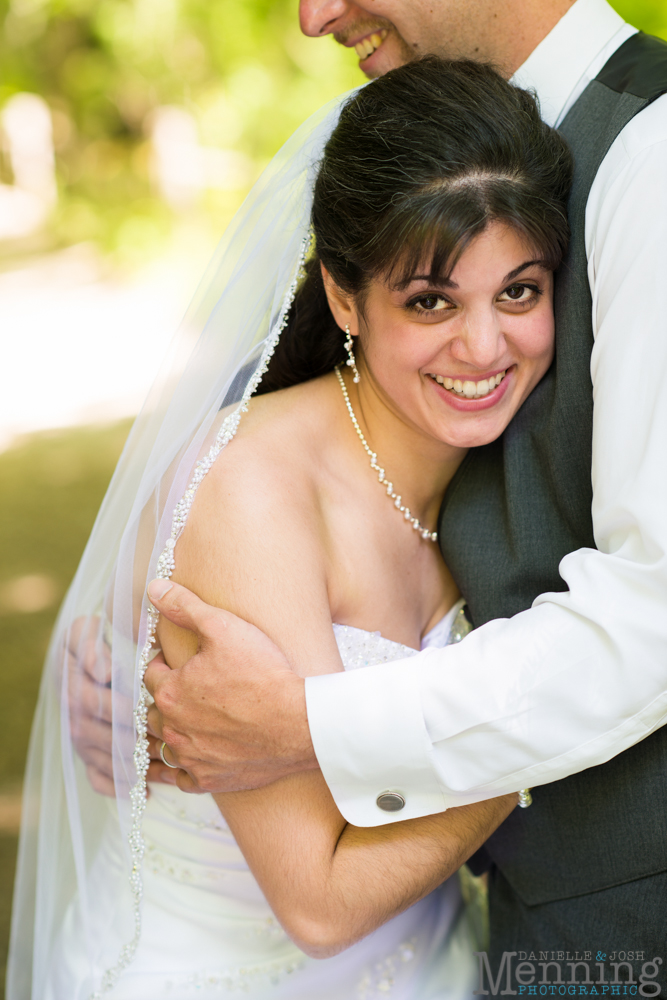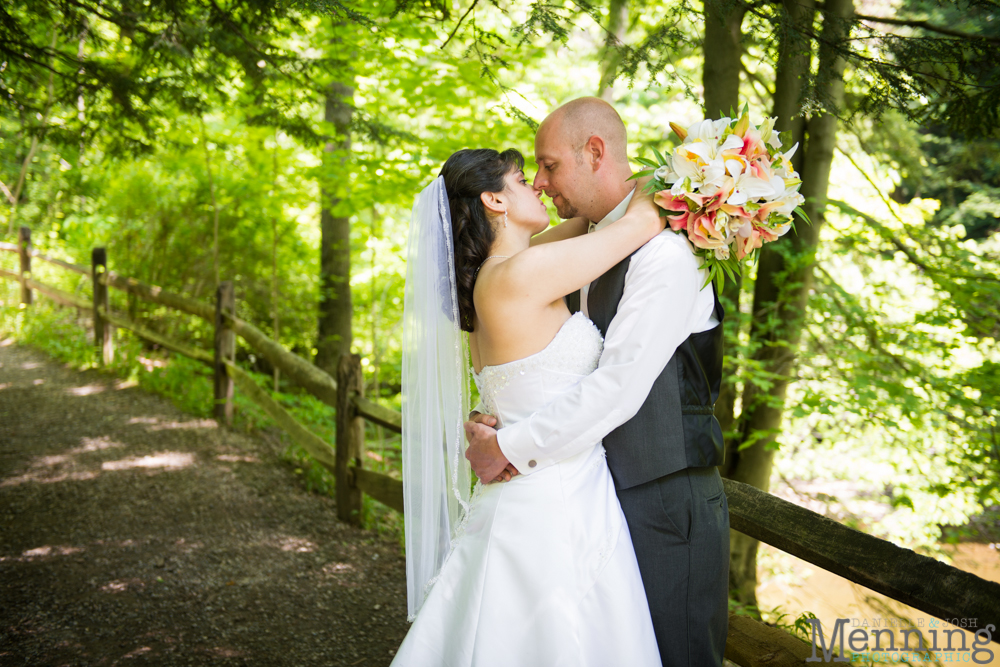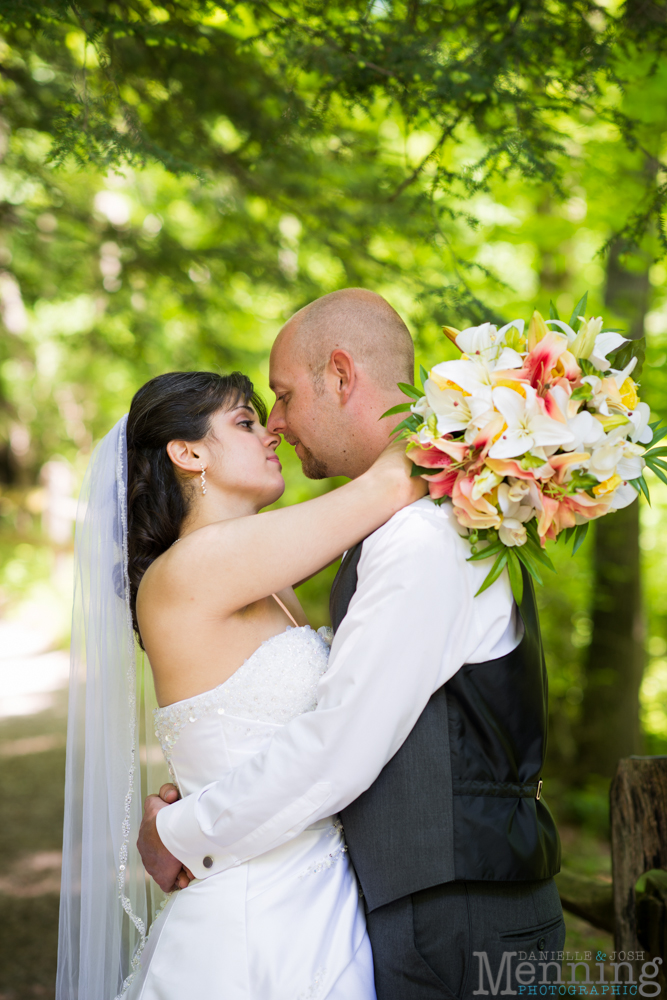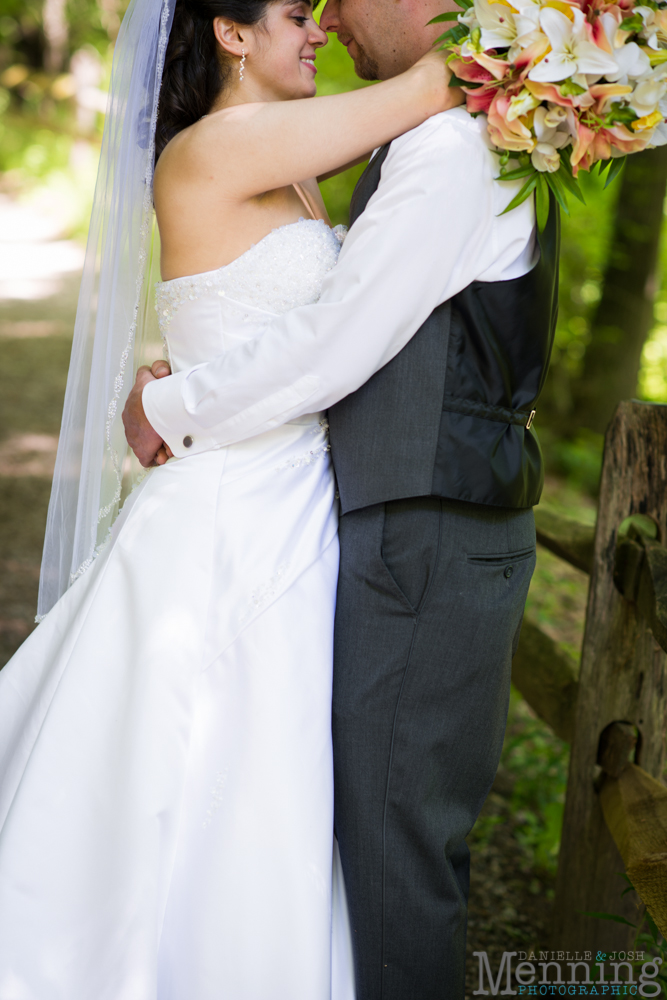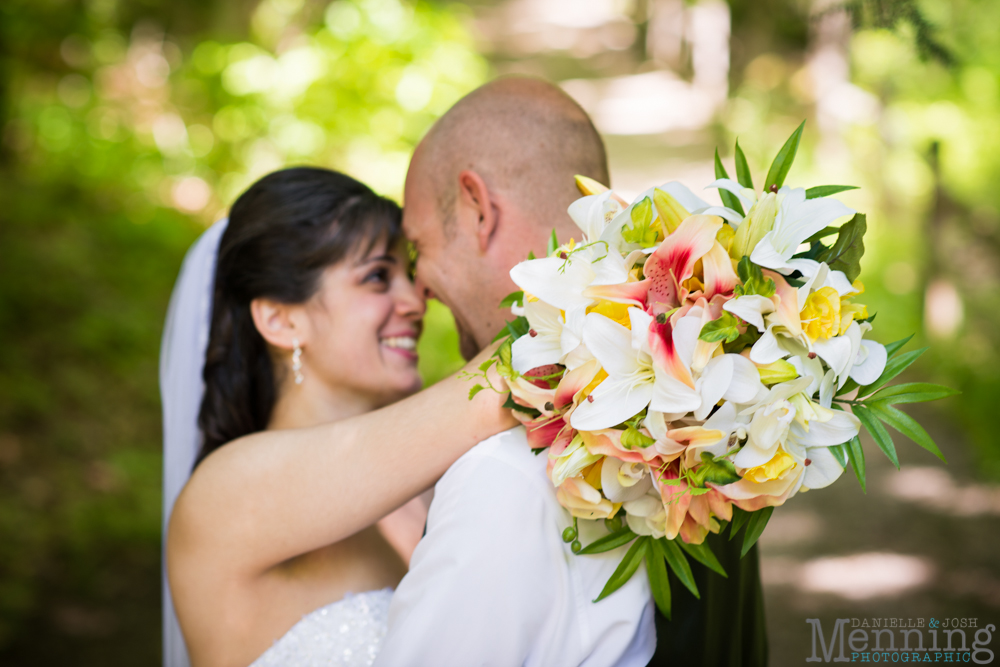 We took some of Christina & Craig's engagement photos in this spot, as well. It seemed so right because they got engaged on a trail in Mill Creek Park & spent a lot of time there walking and running the trails together in the early stages of their relationship. Even now, they love going to the park a couple of times a week together (with Buddy, of course!) because they like nature & being active together.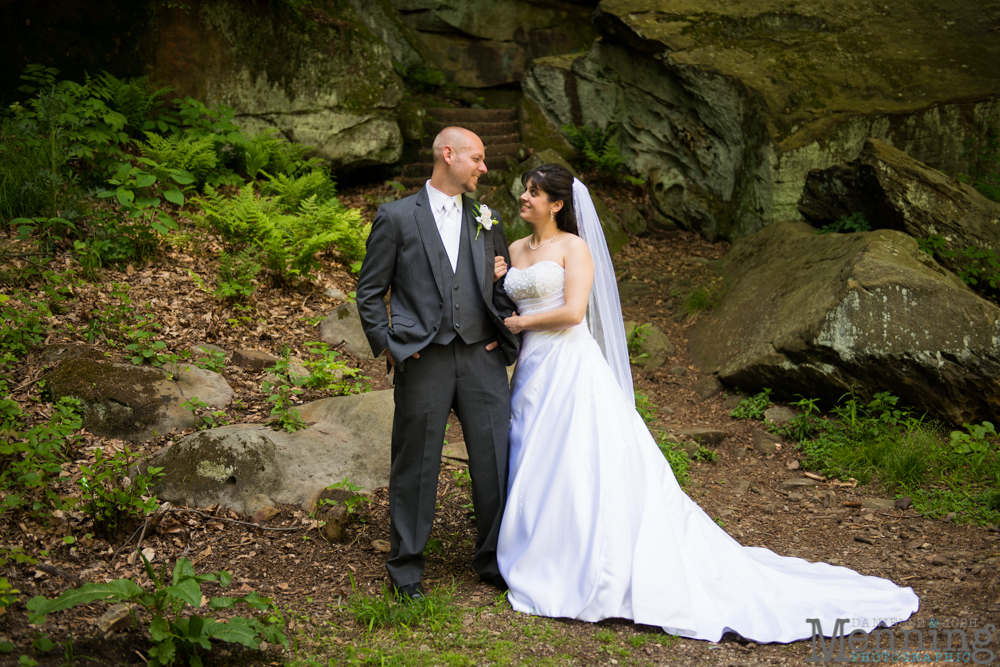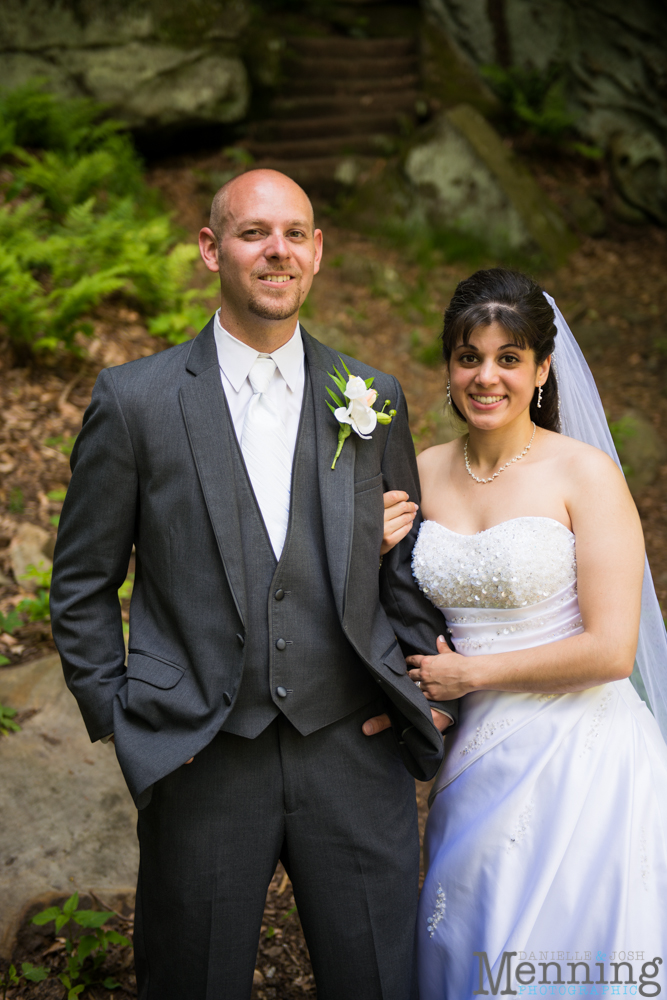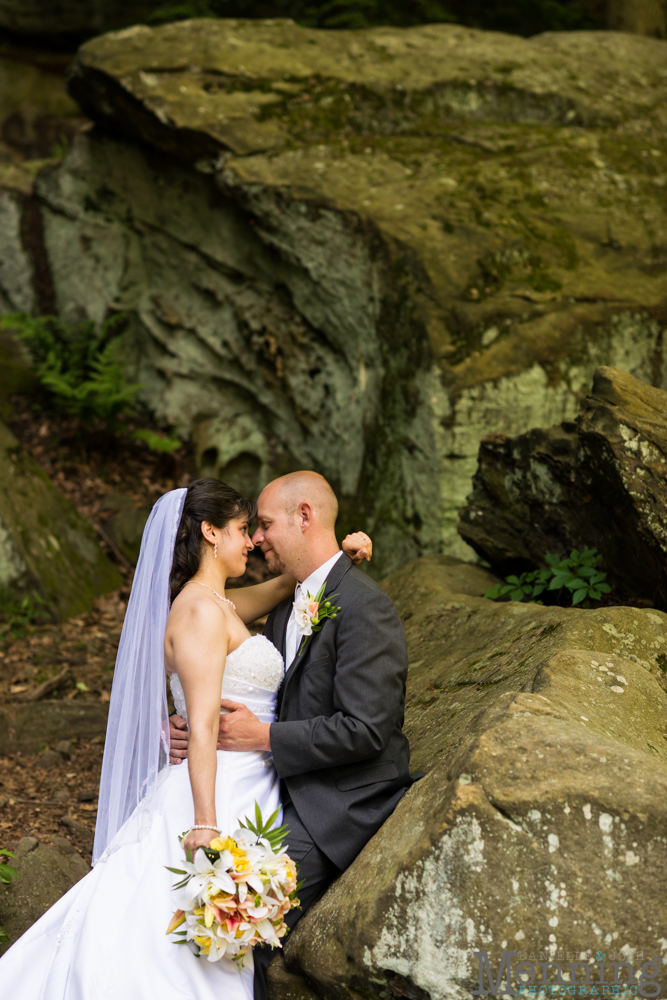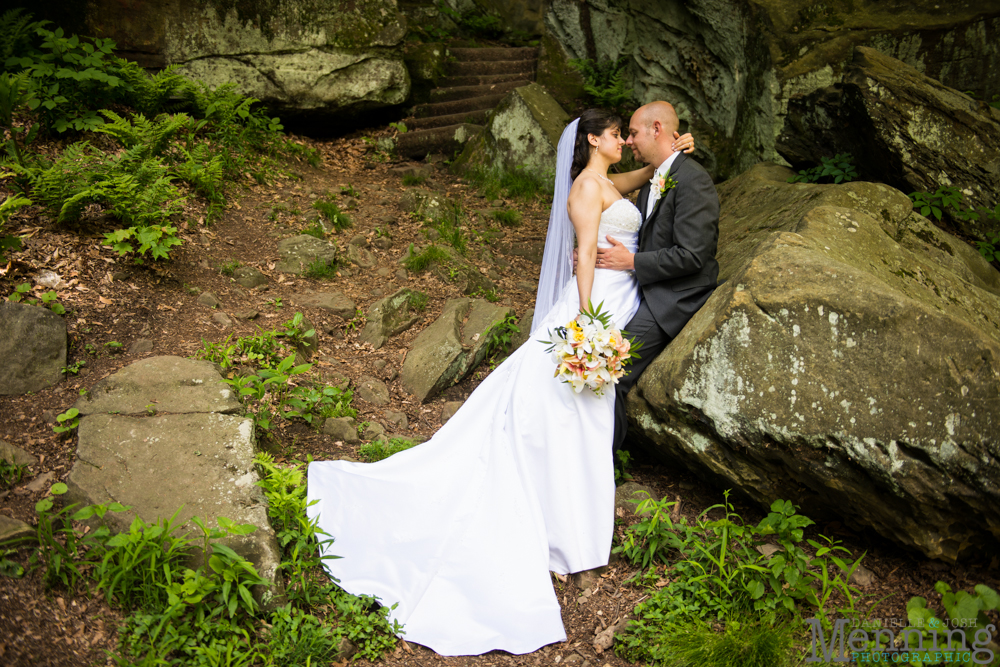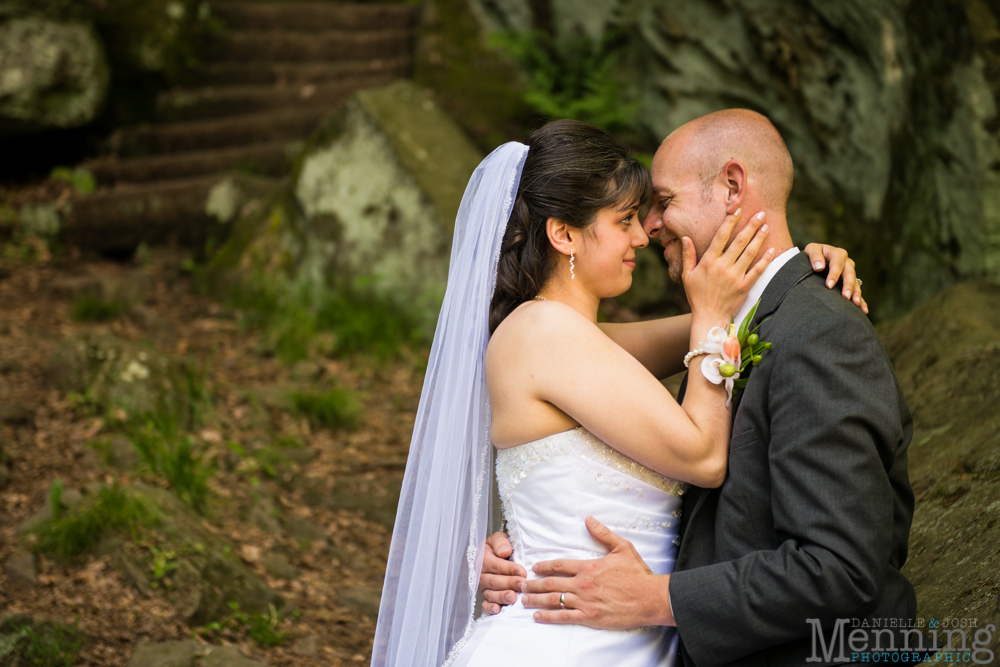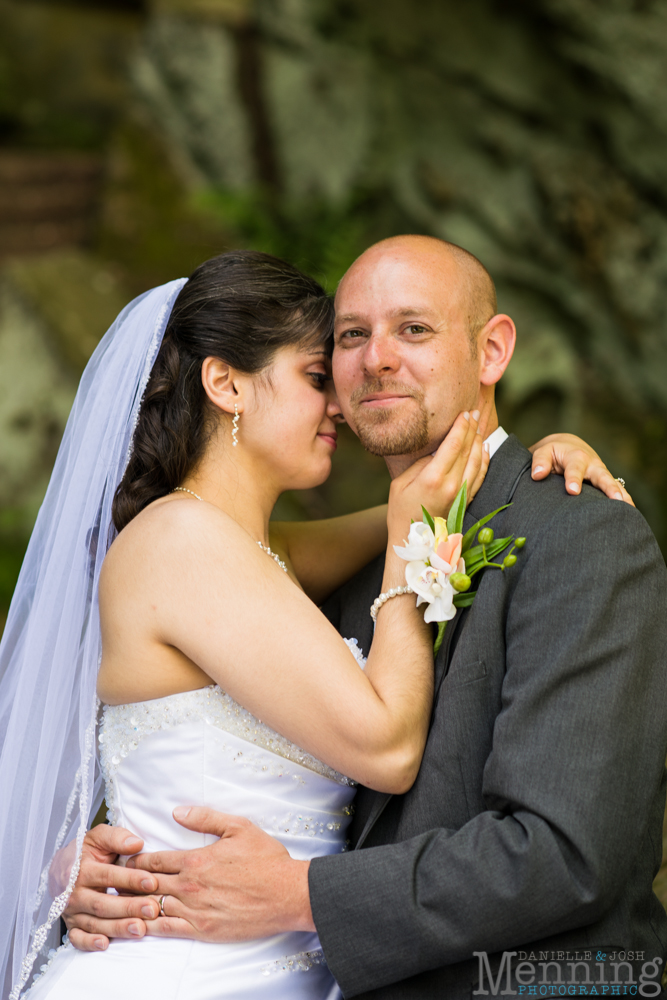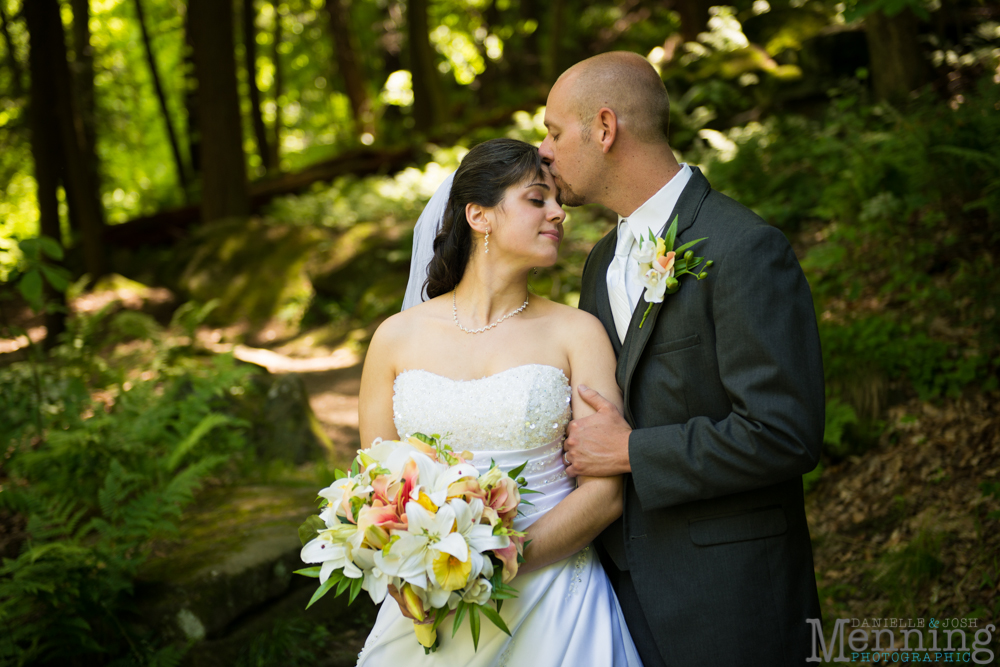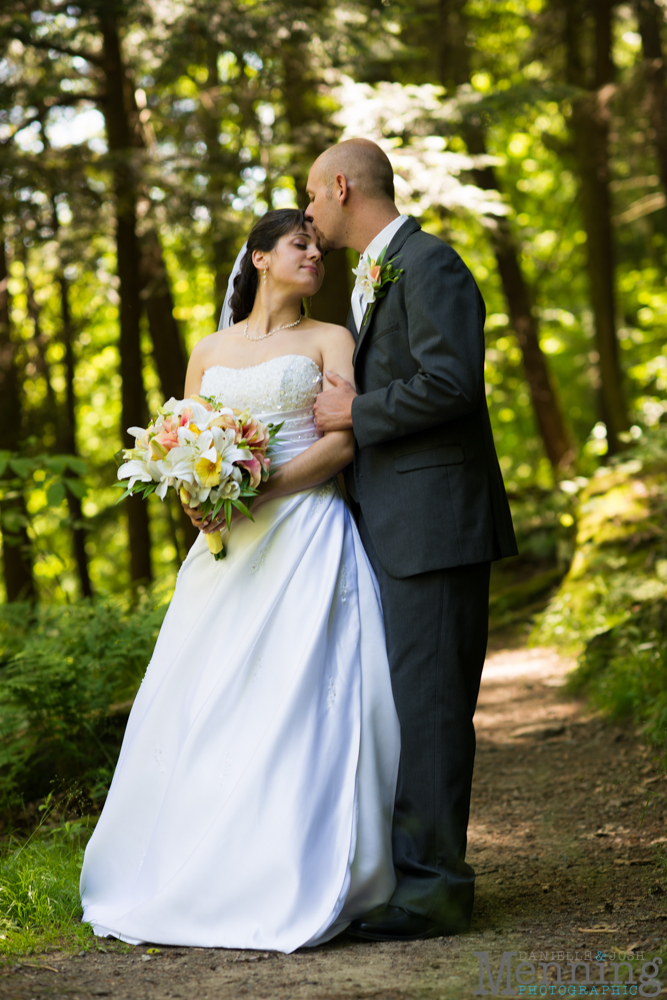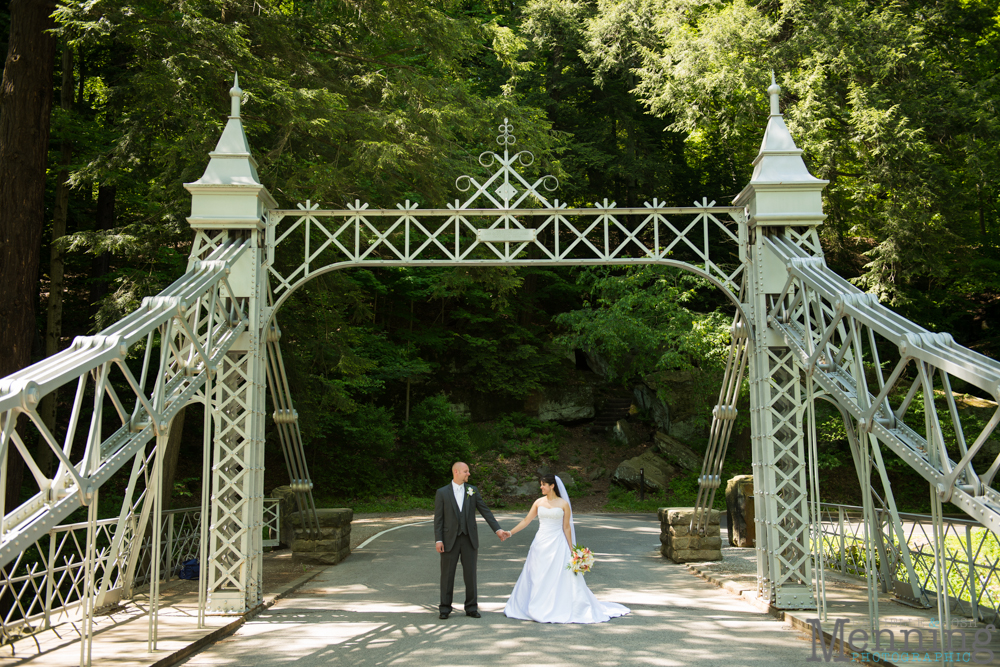 Ahhh! What a fairytale!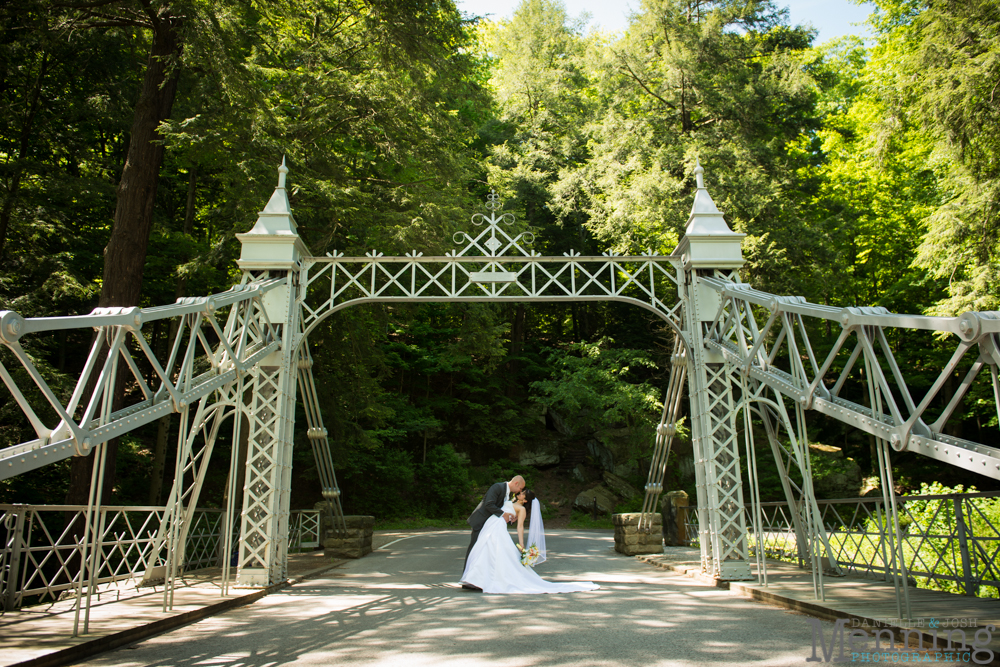 We reconvened with the bridal party for a few photos. I have to say it again. We loved this bridal party- so sweet, cooperative, and fun!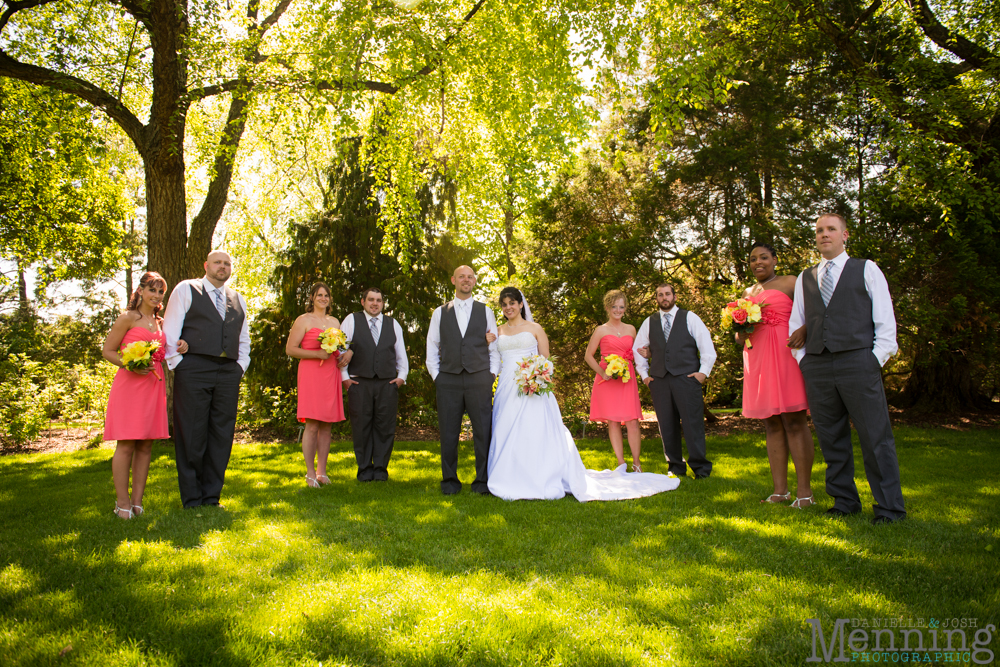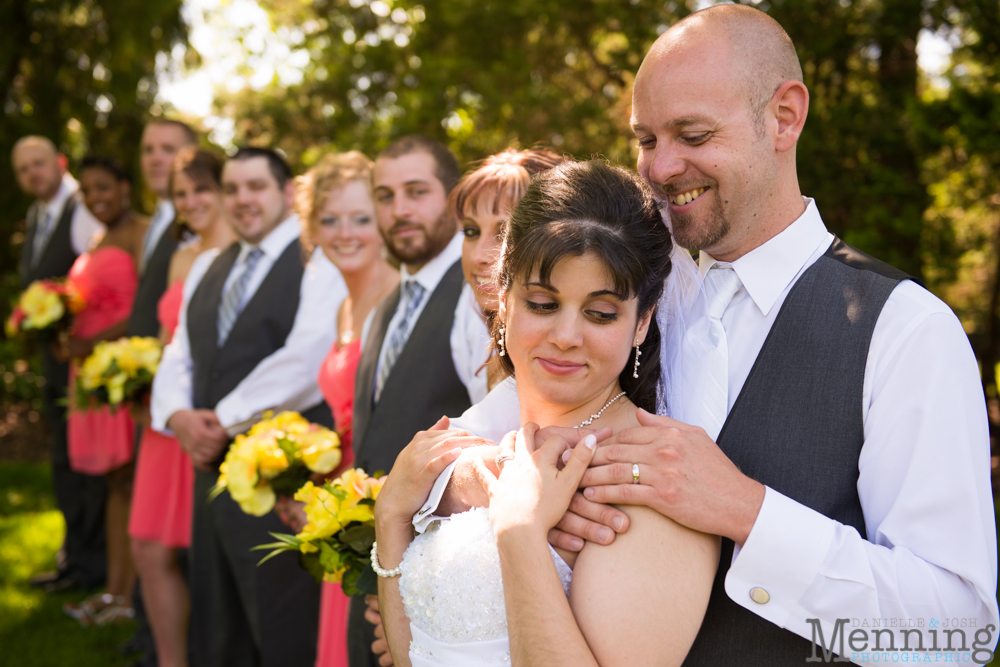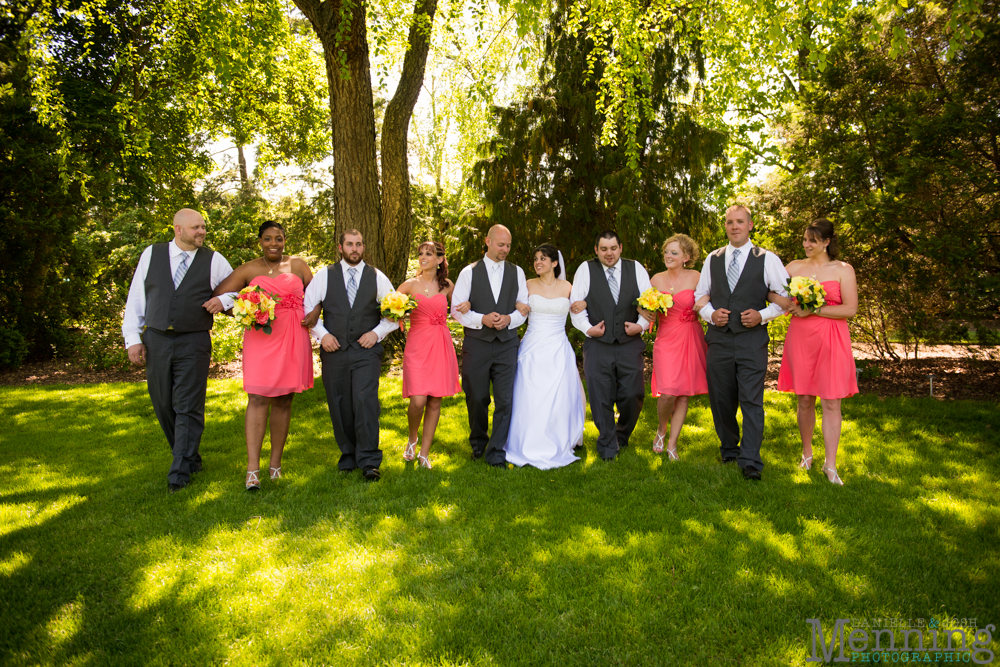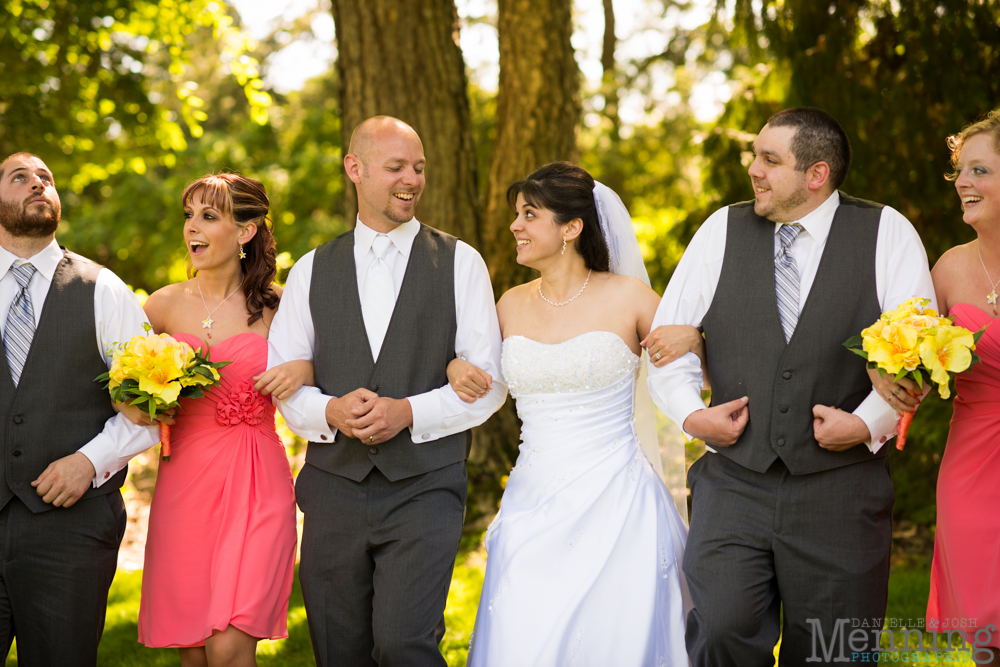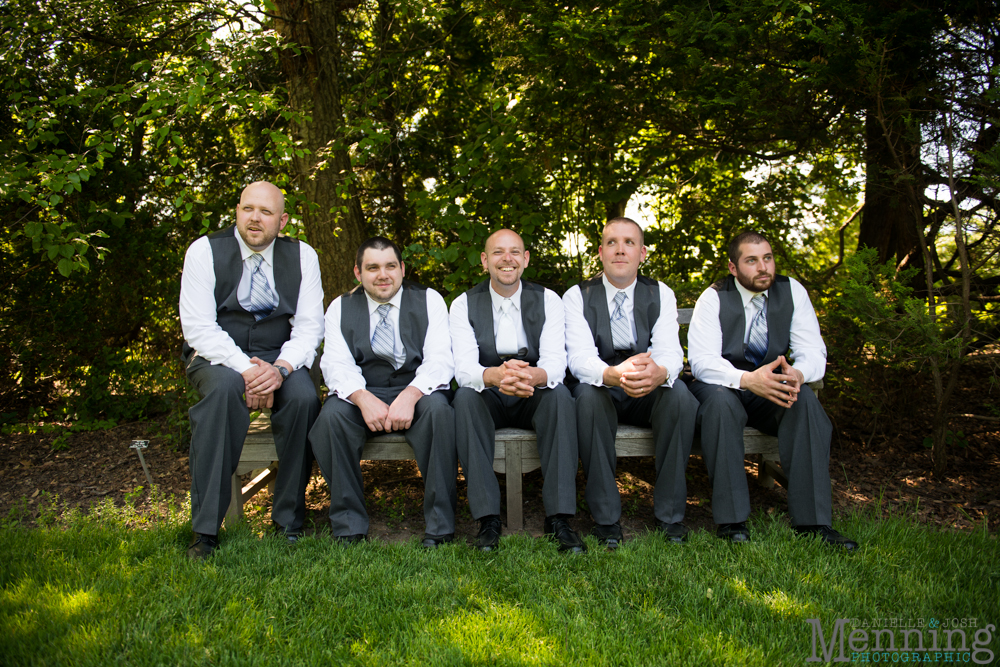 When I told the ladies they could ditch their shoes for a few photos, they were like, "Praise God!" You ladies out there know what I'm talking about! Taking off heels you've been wearing awhile (especially when they're sinking a little in the grass) is one of the most glorious & freeing feelings, no?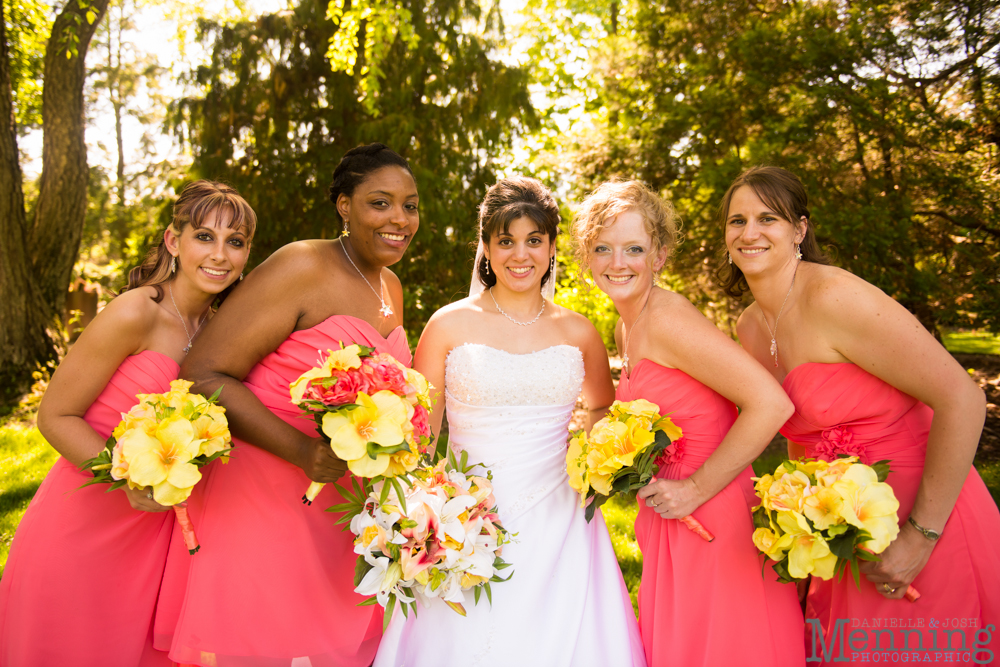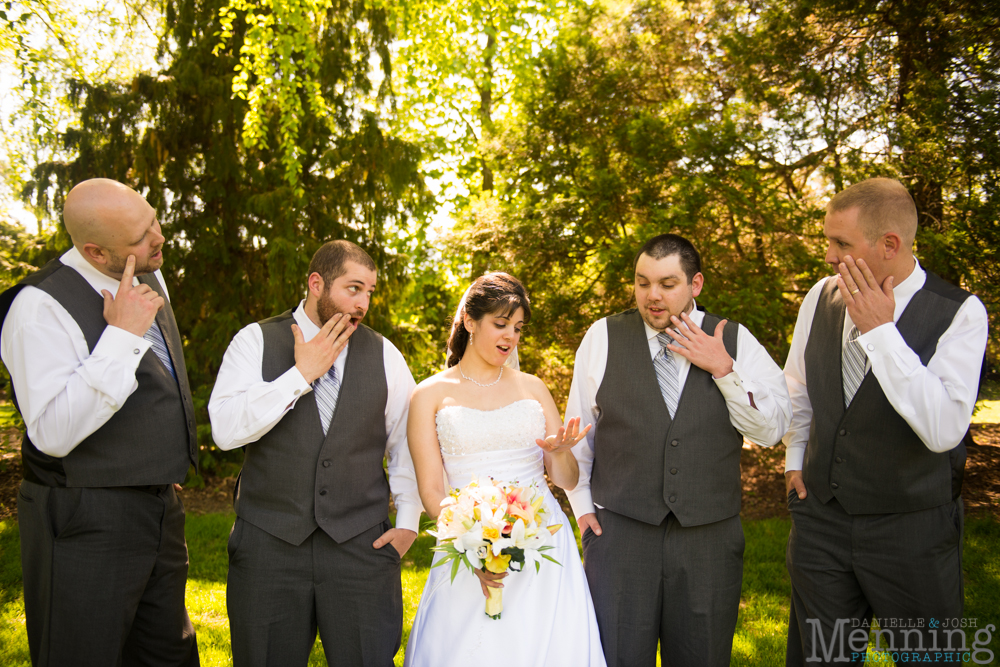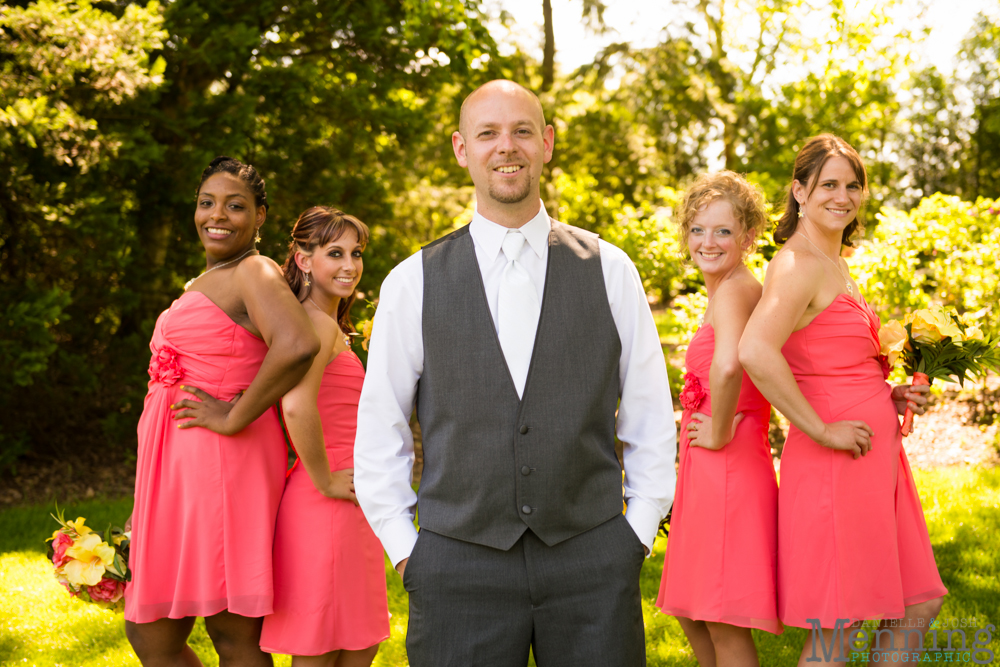 OMgosh! Christina, you're stunning! Those eyes!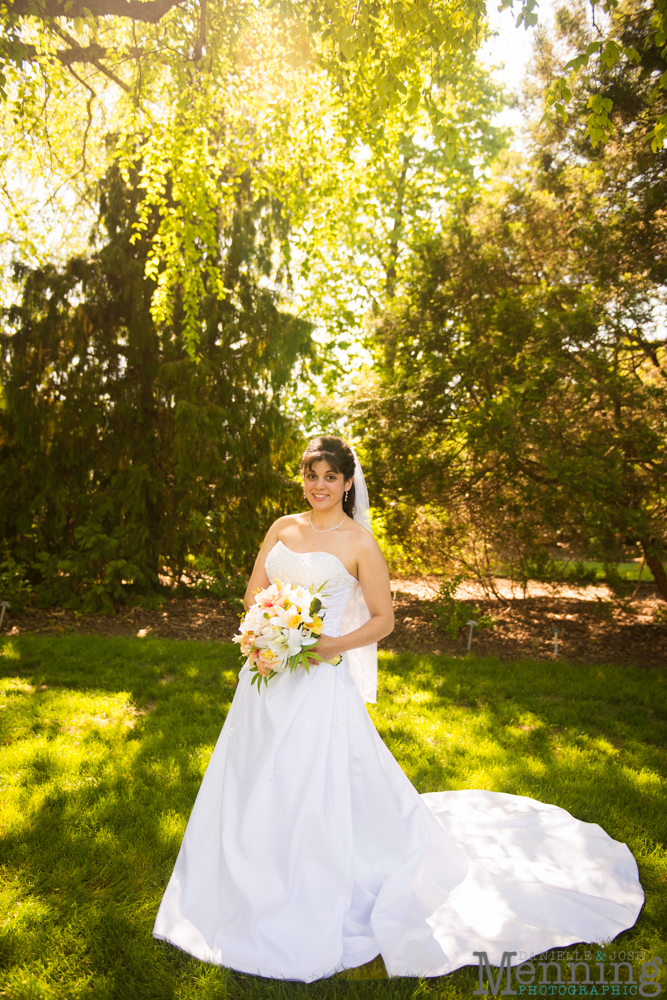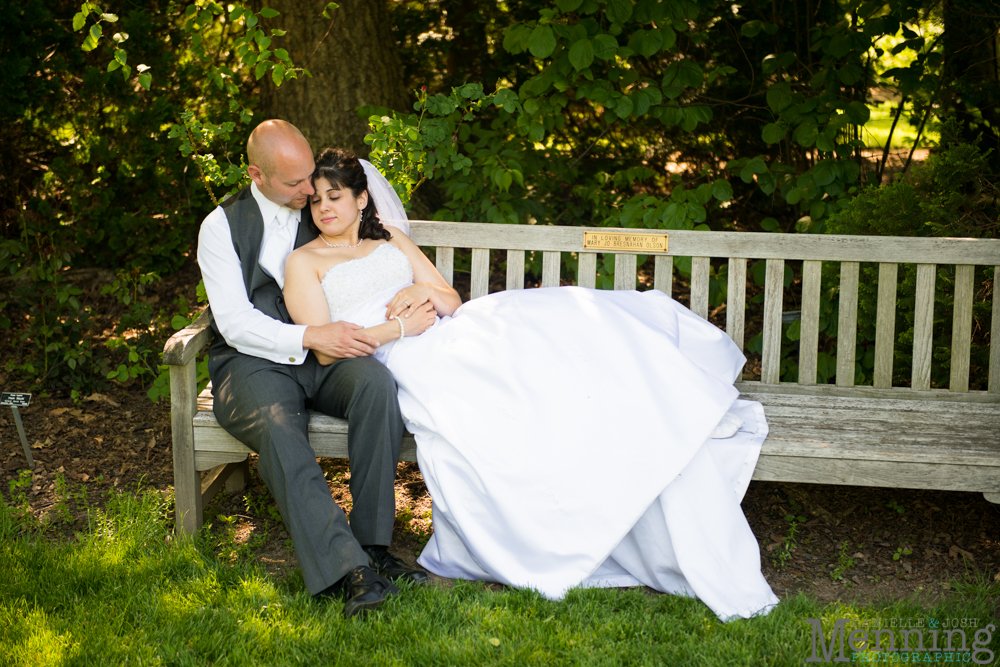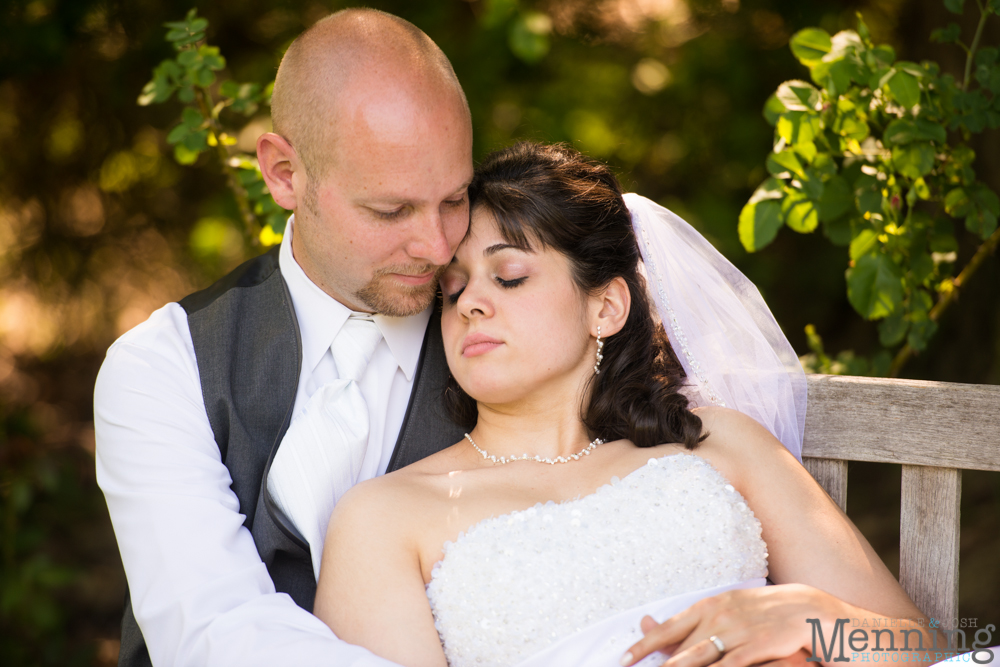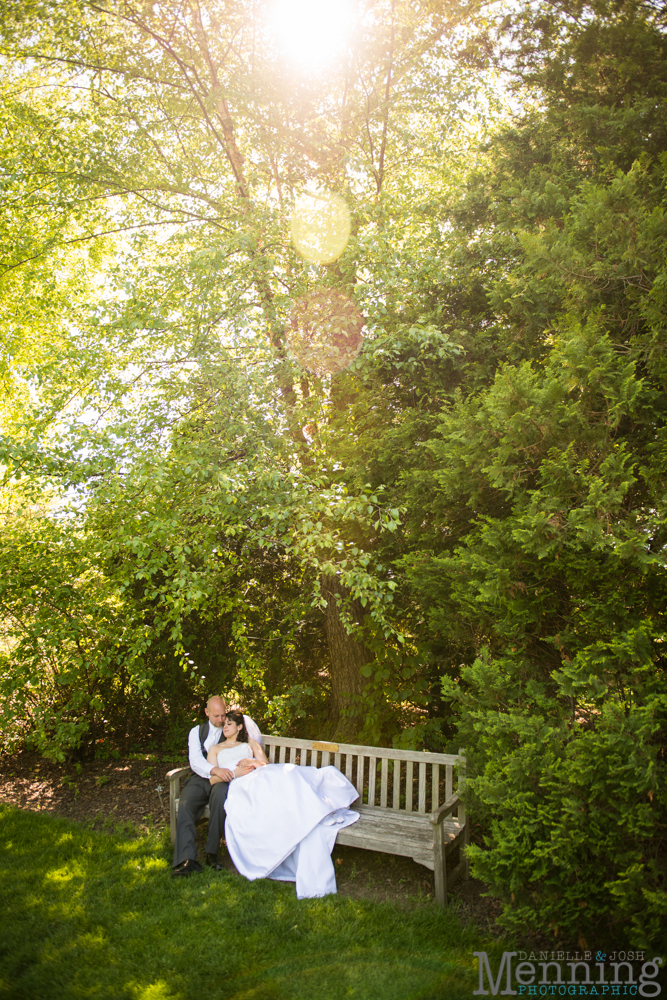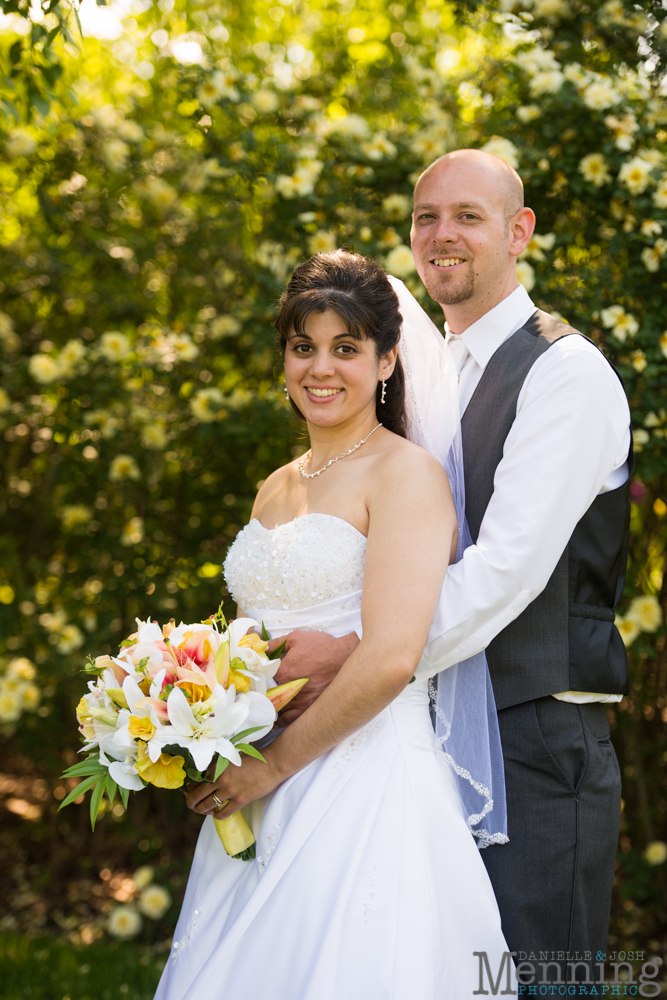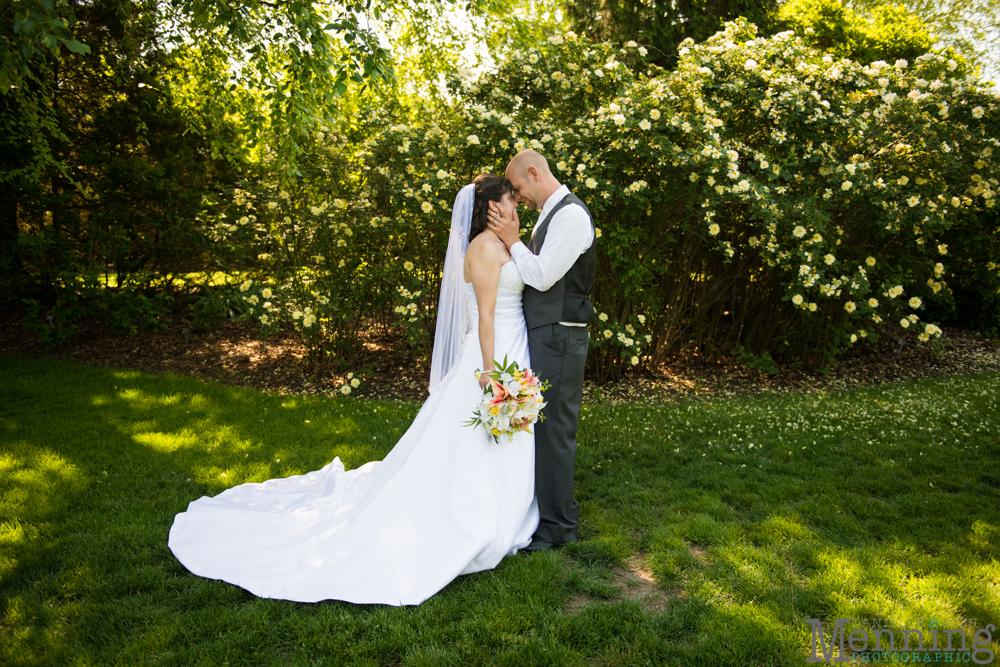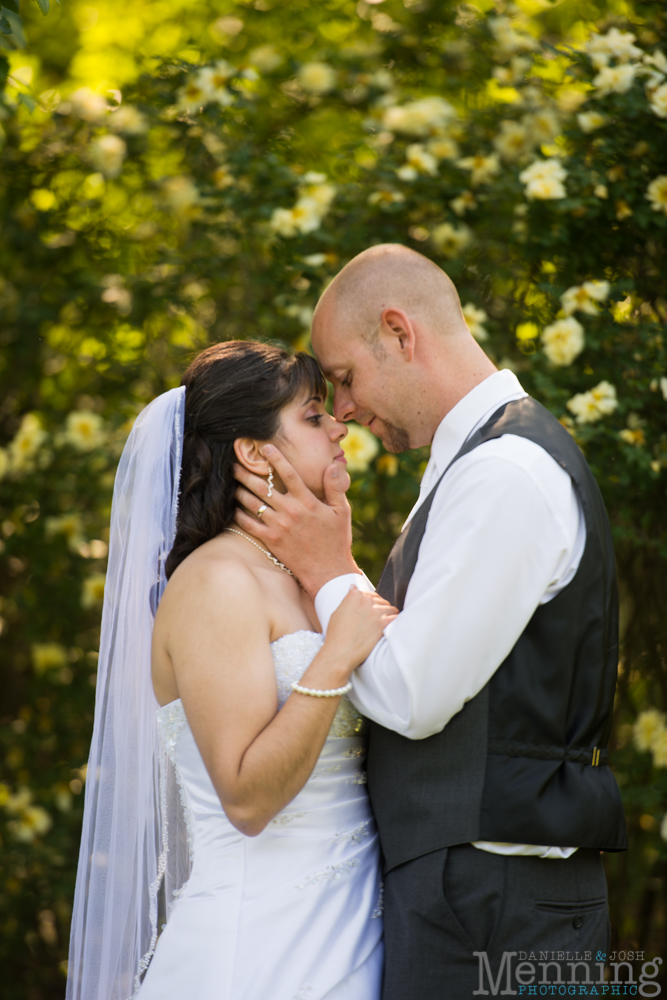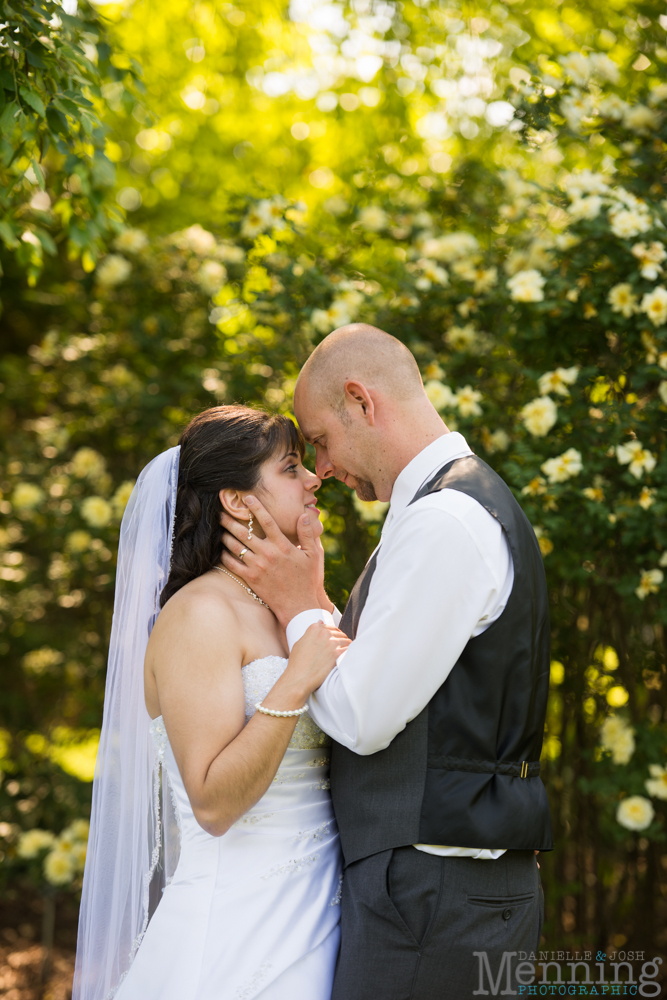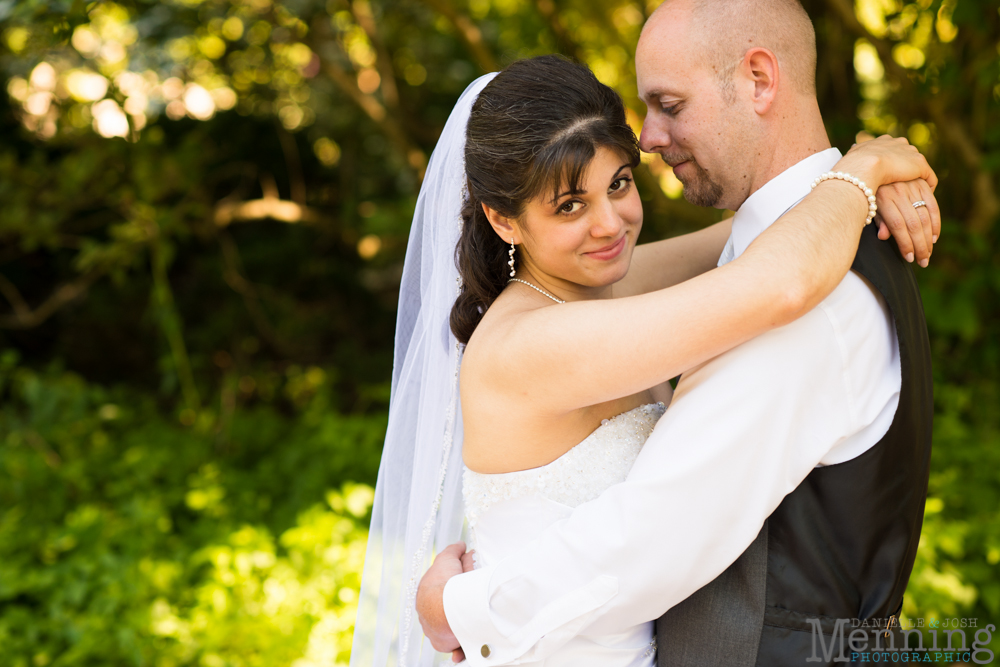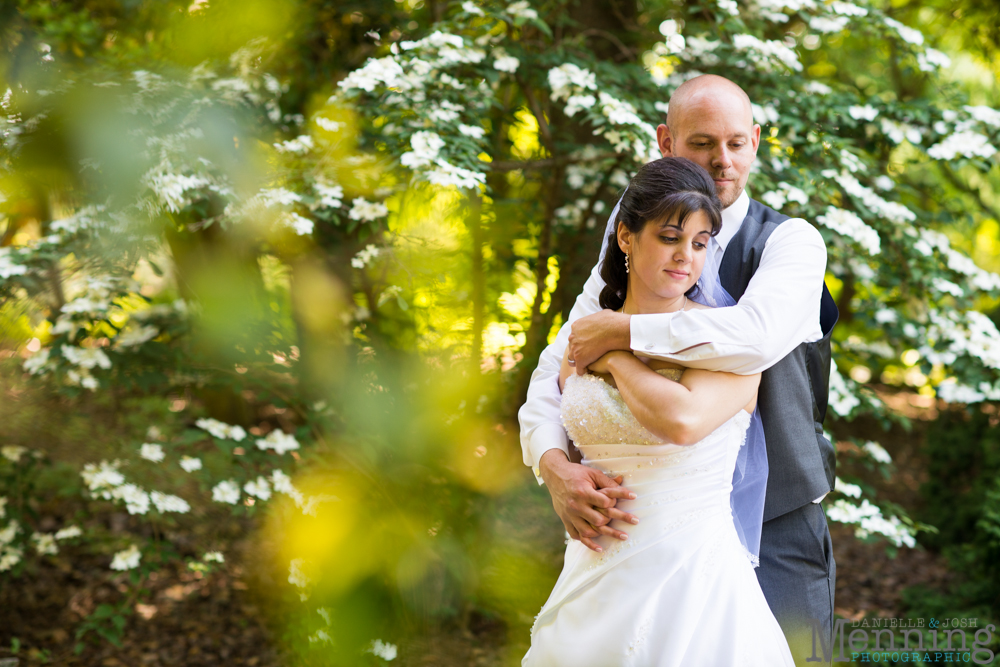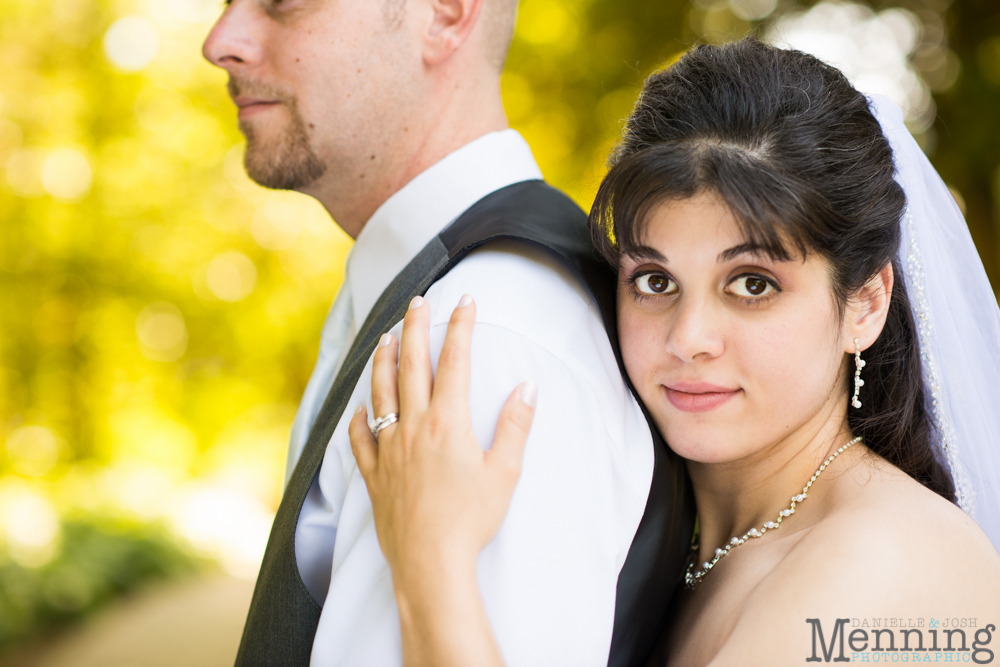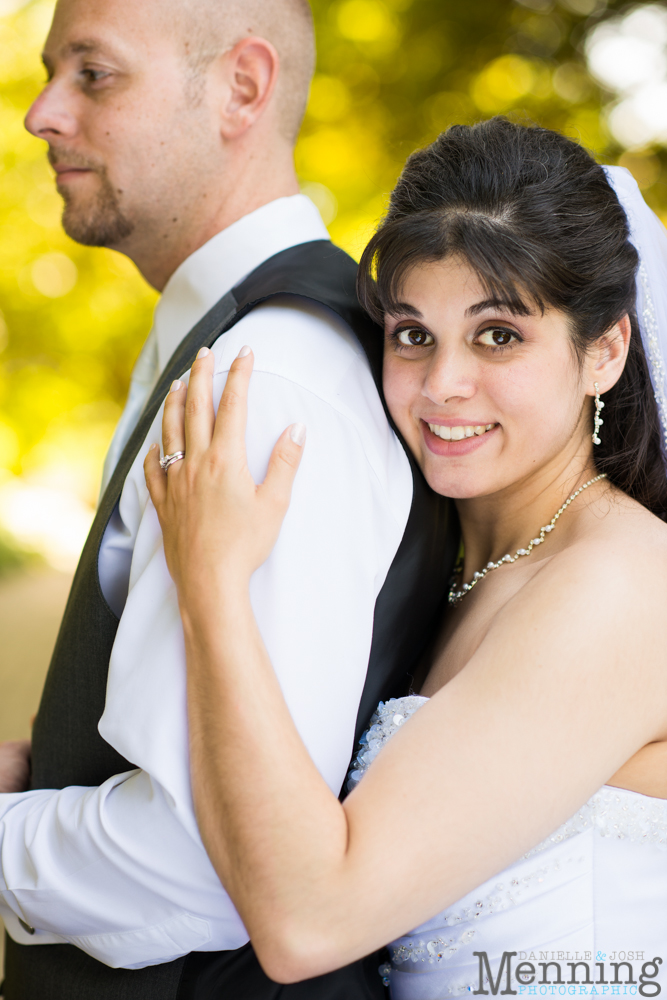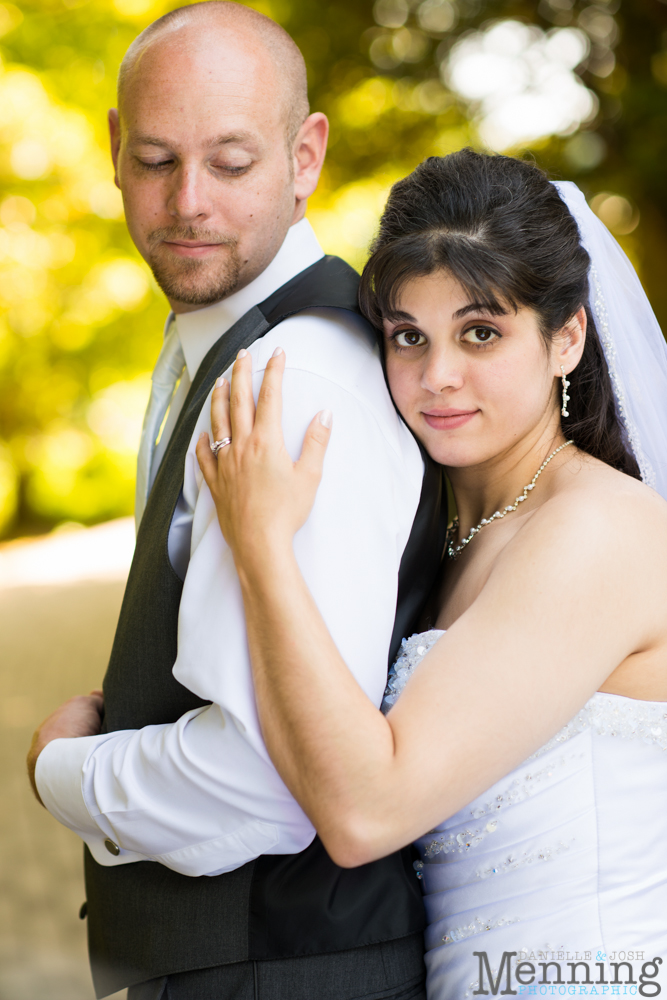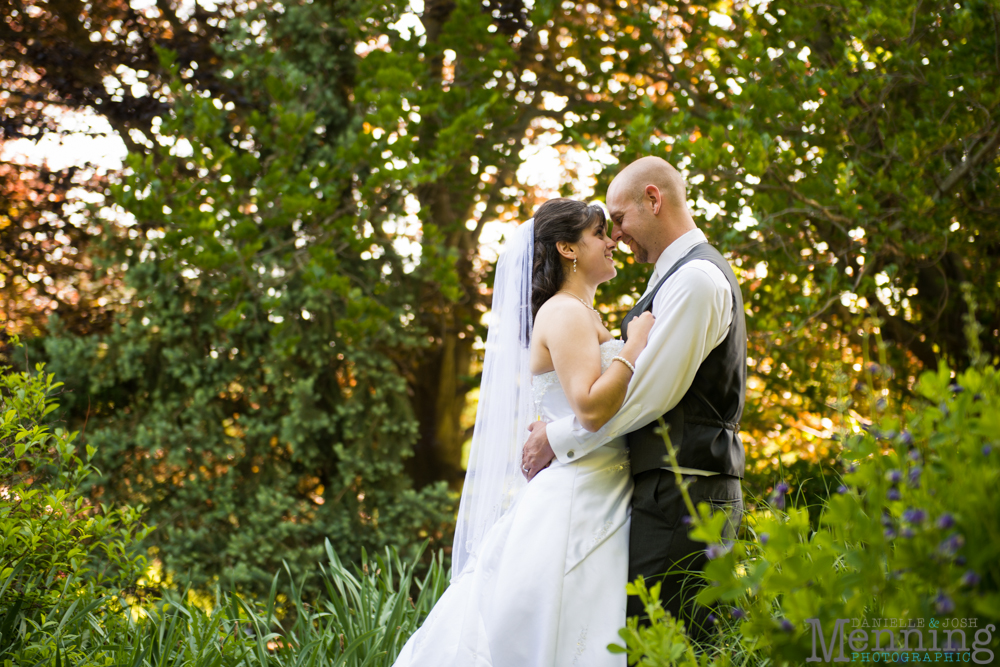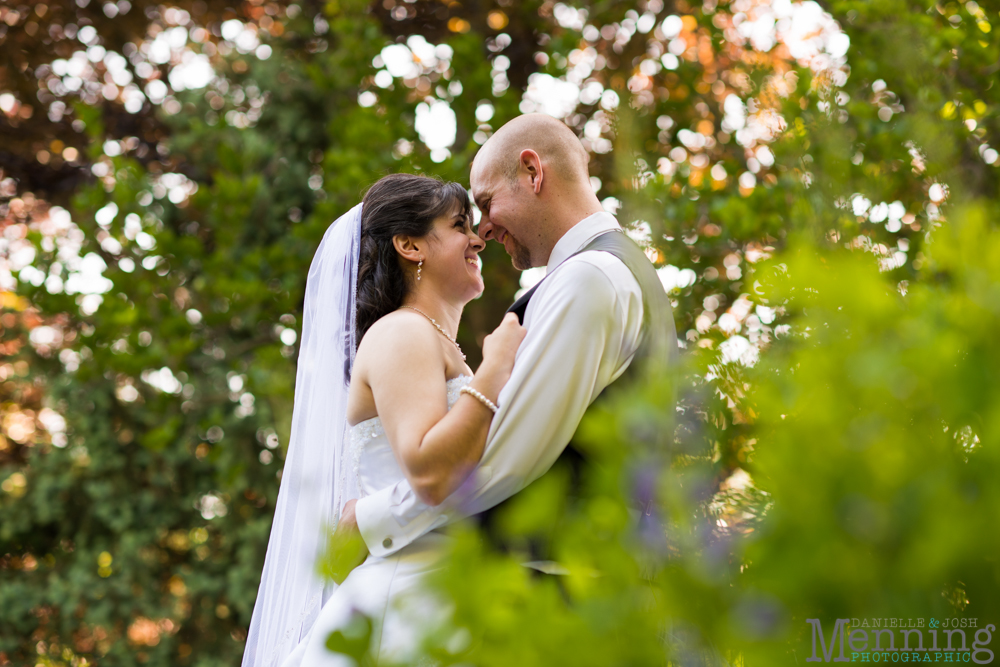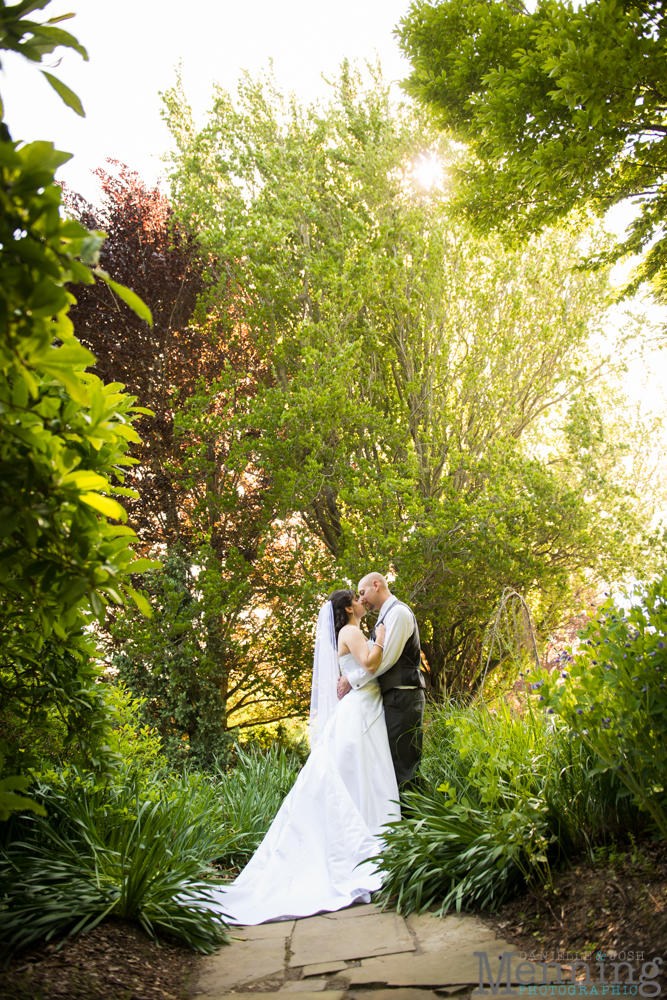 Mill Creek Park Fellows Riverside Gardens was beautiful & treated us very well for bride & groom photos, as always.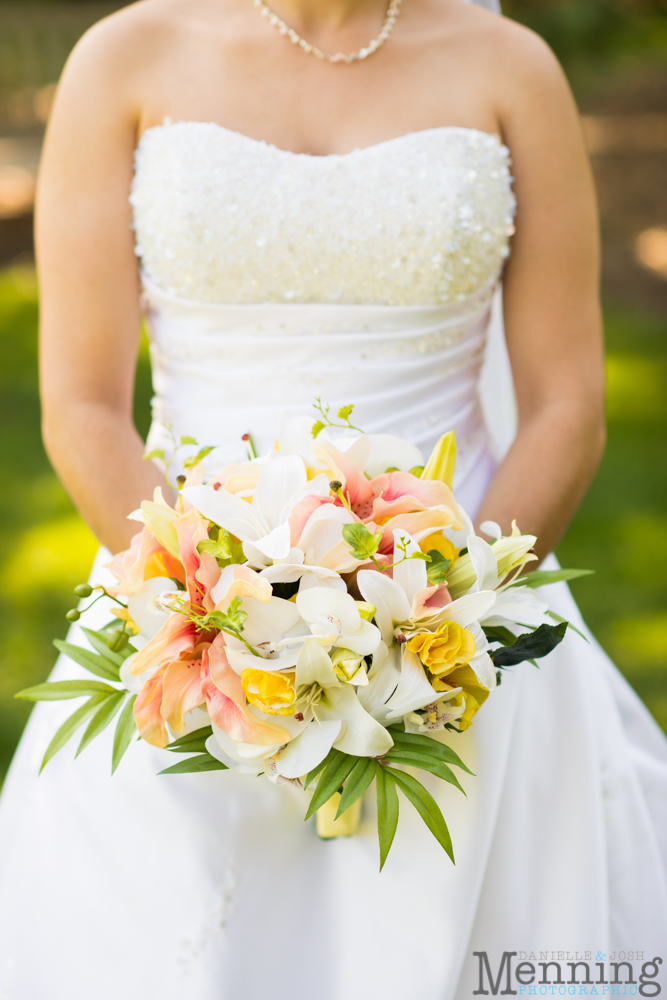 The reception was at St. Christine's Banquet Center & I loved the place cards!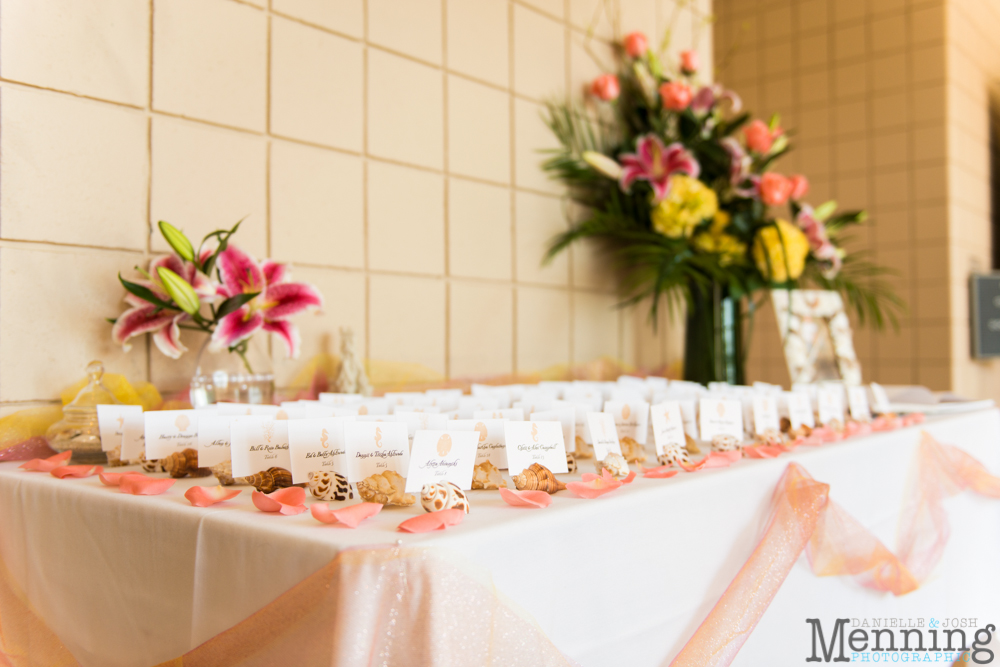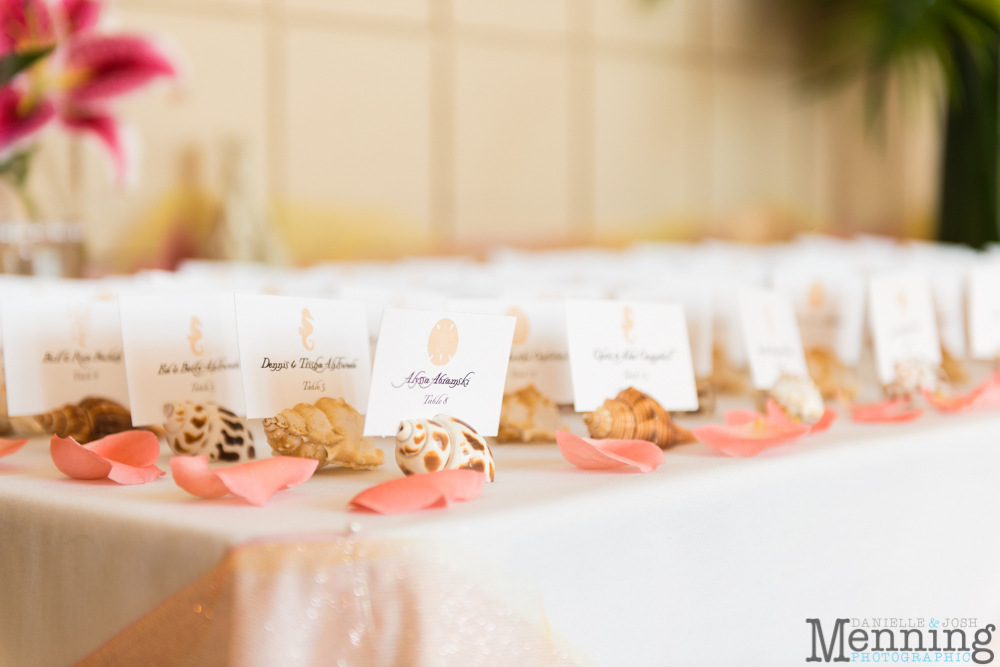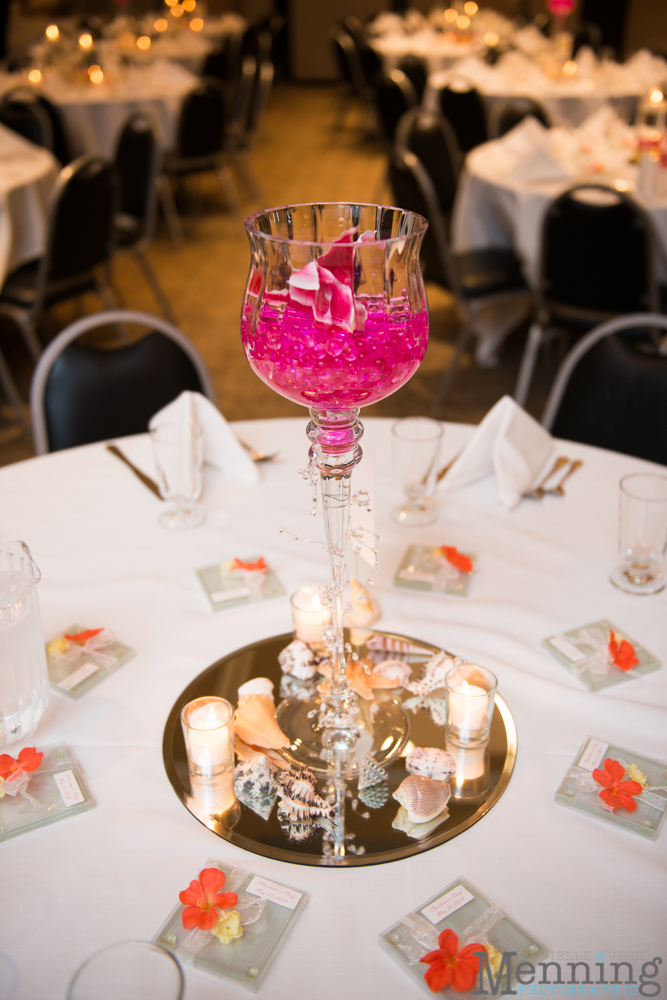 The groom built the treasure chest card box.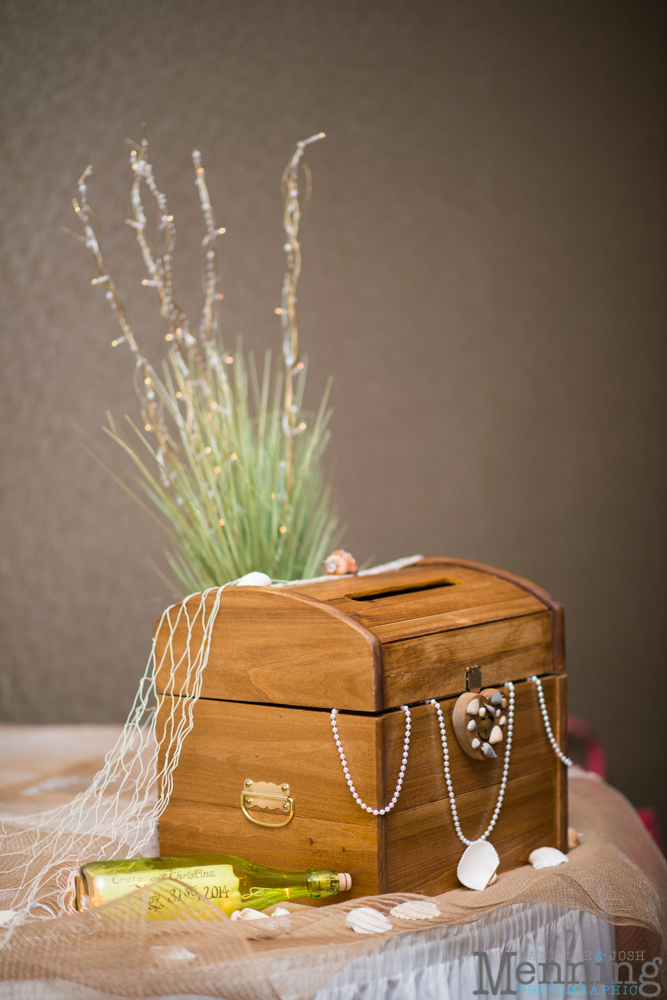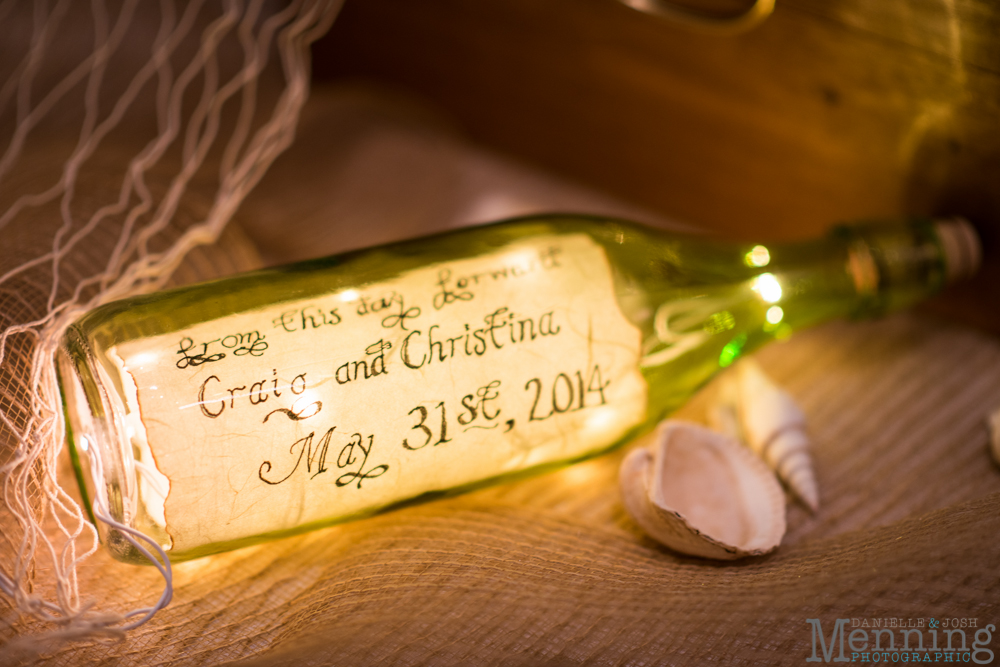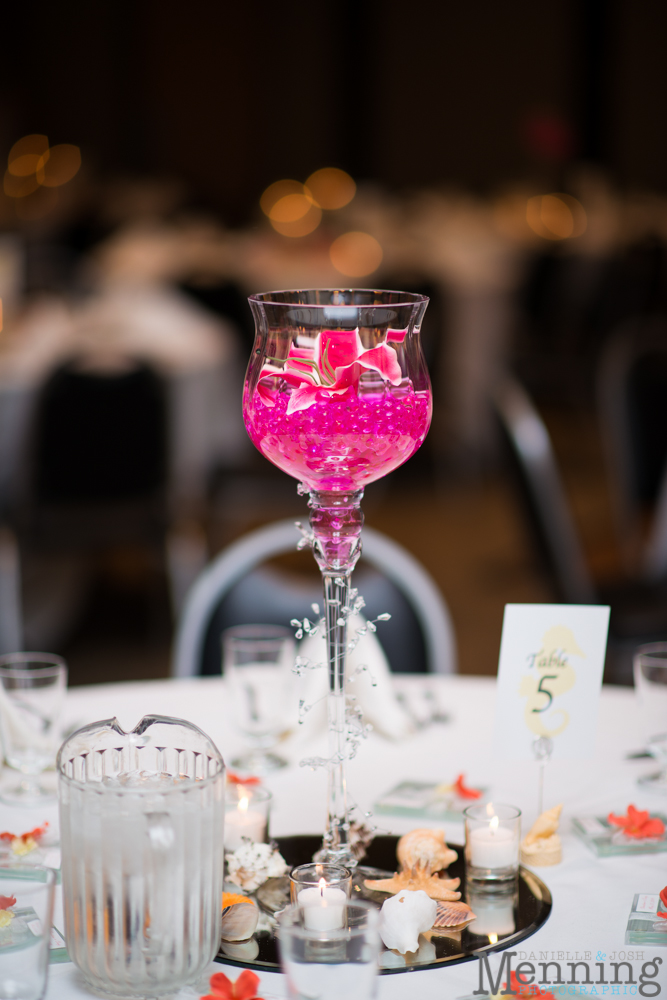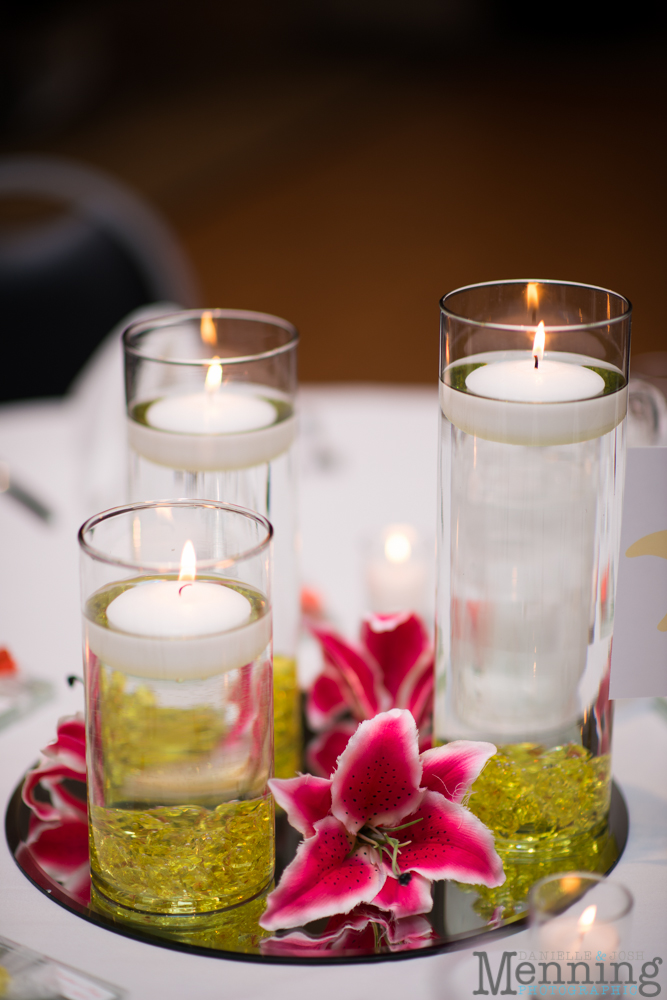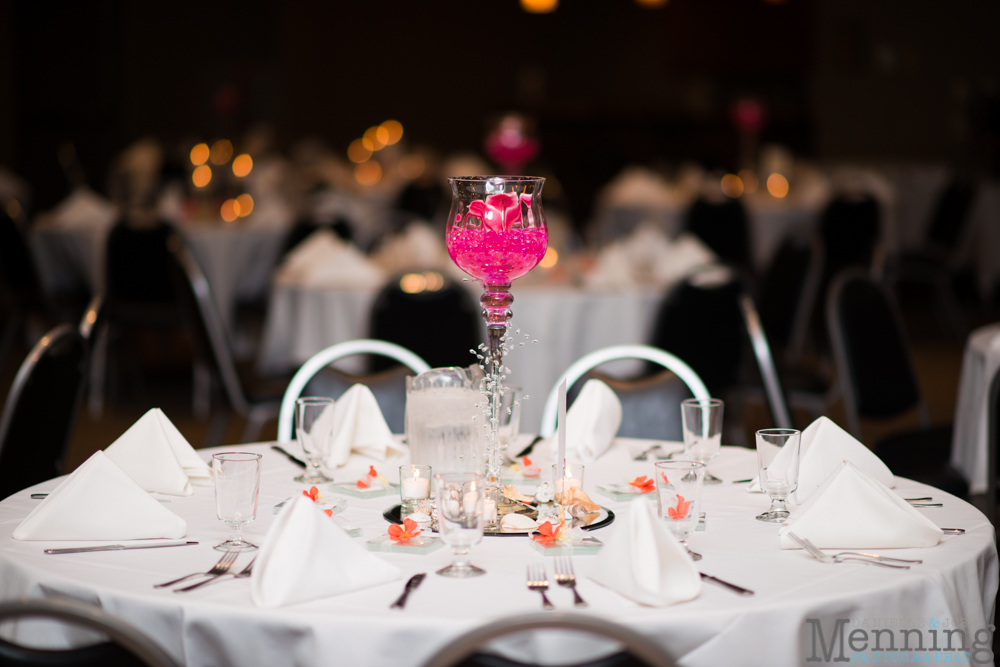 What a pretty cake! Nemenz IGA in Struthers designed it.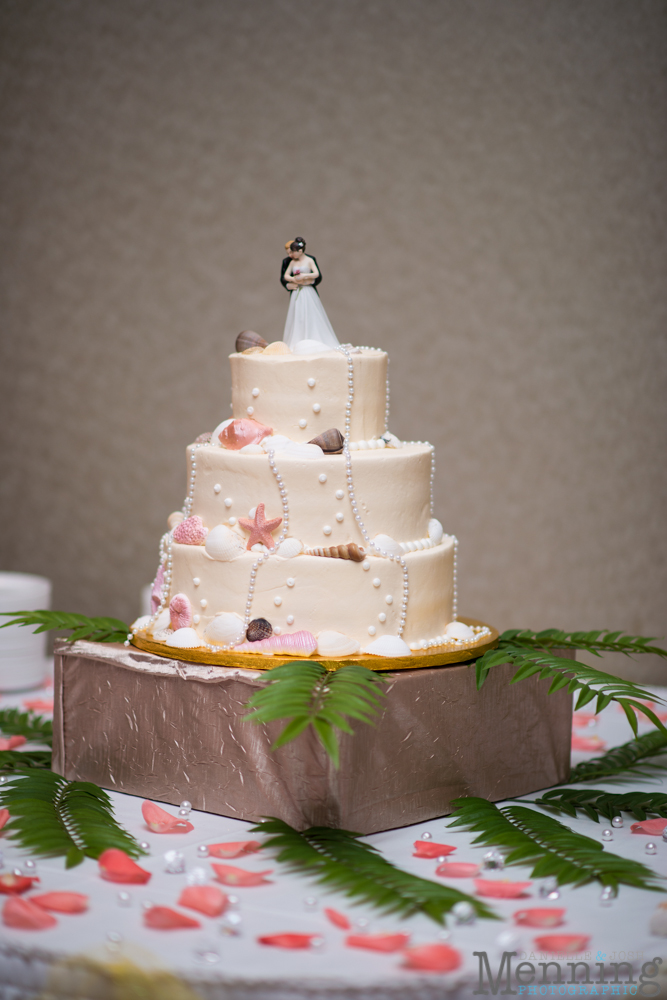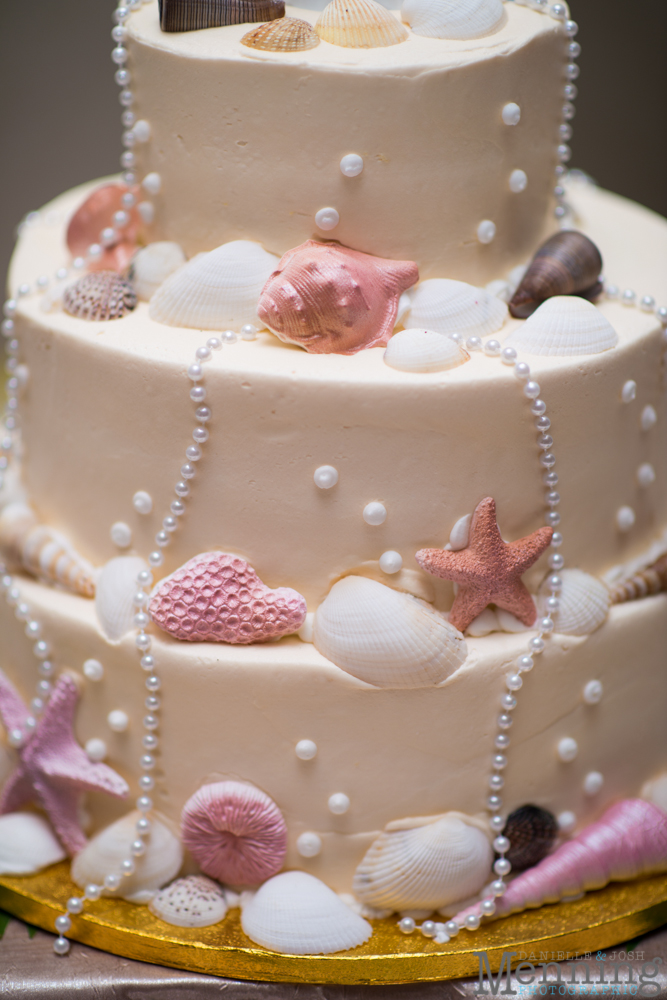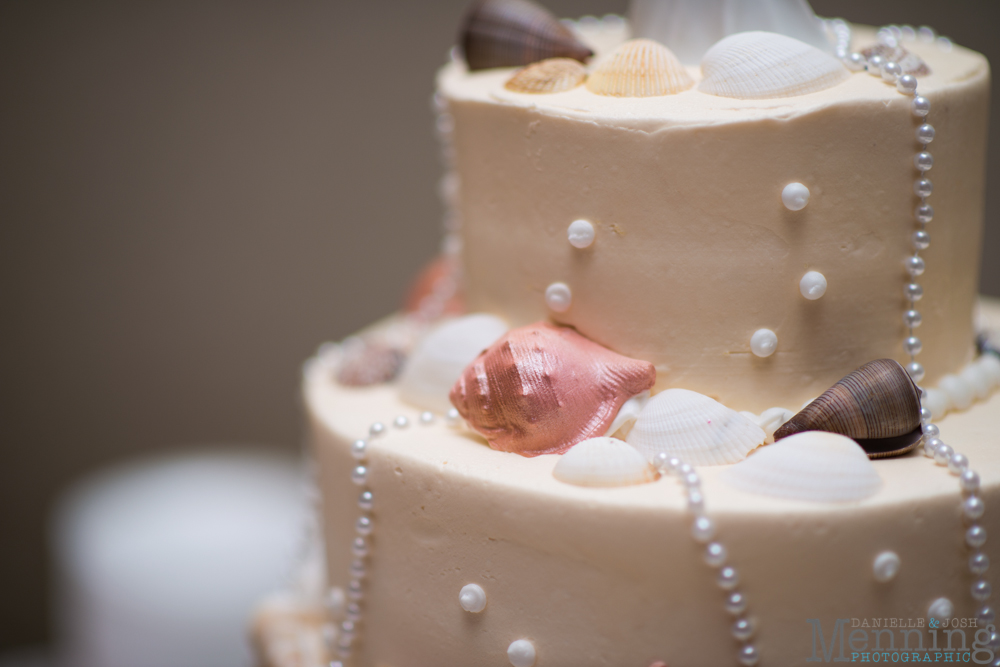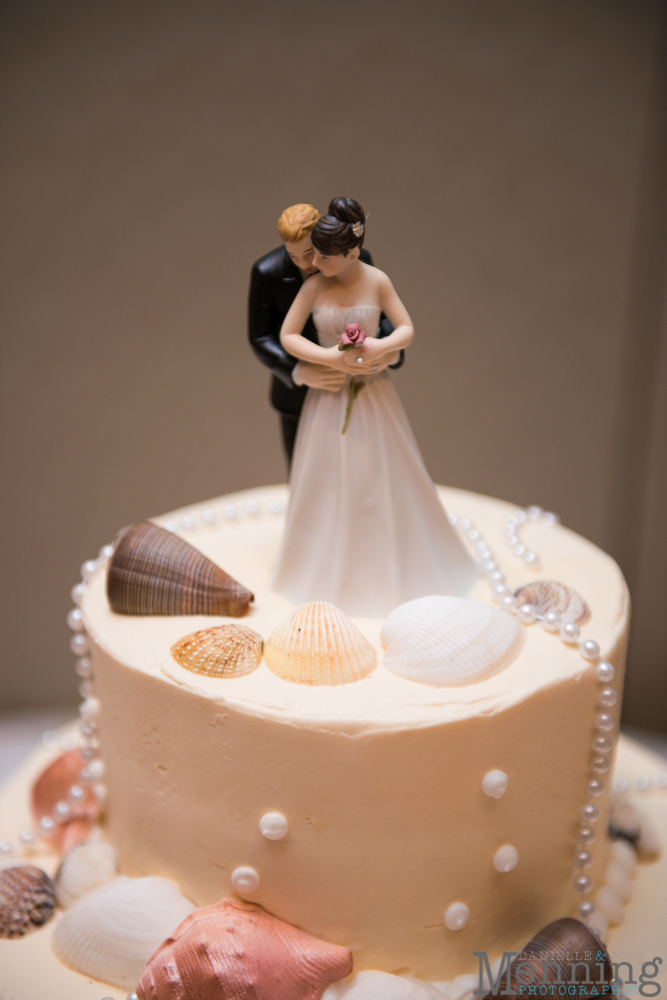 The cookie table is always one of our favorite parts of the wedding day because (duh!) we love cookies, but also because it's a labor of love by the family members & friends of the bride & groom. It really shows that people are willing to help the couple, support them, and donate their time & love to support their marriage in many ways.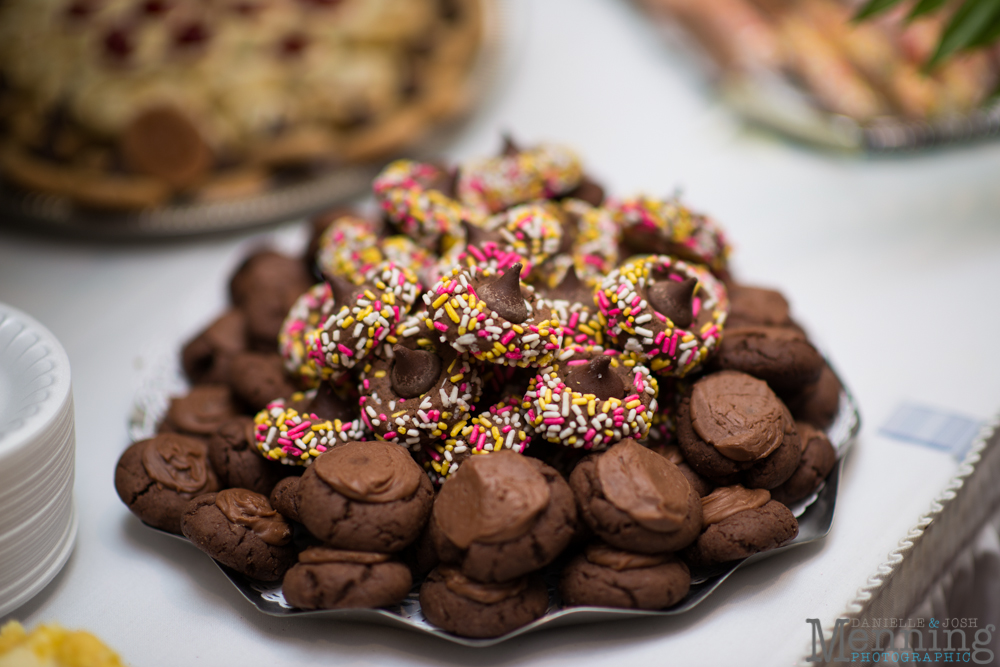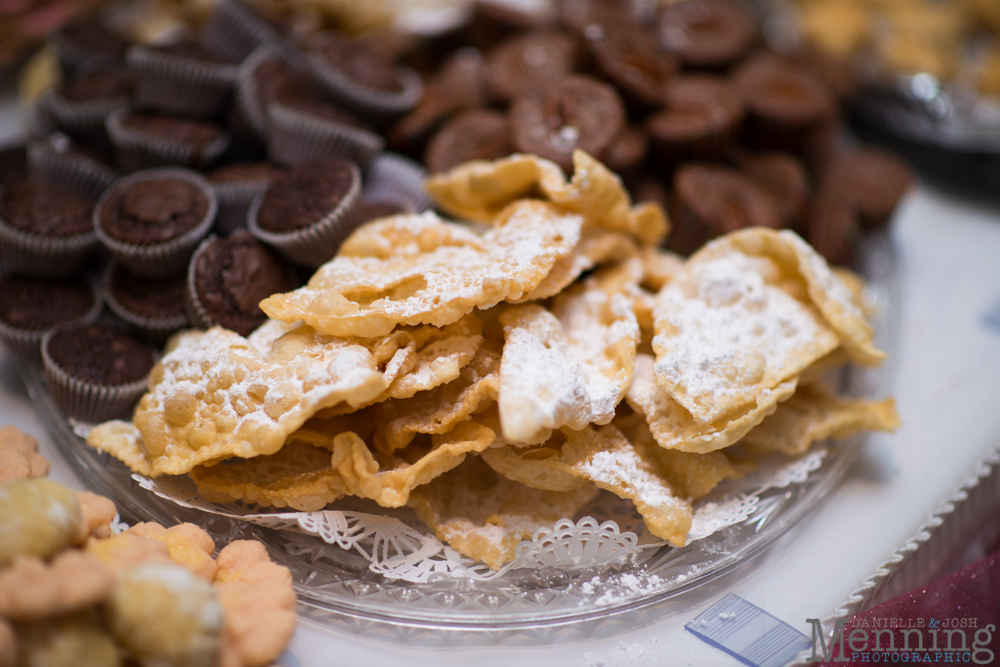 The Maid of Honor Andrea toasted the couple & mentioned how she loves that Christina & Craig do not take one another for granted, but love with all of their hearts & that we should all aspire to that with our loved ones.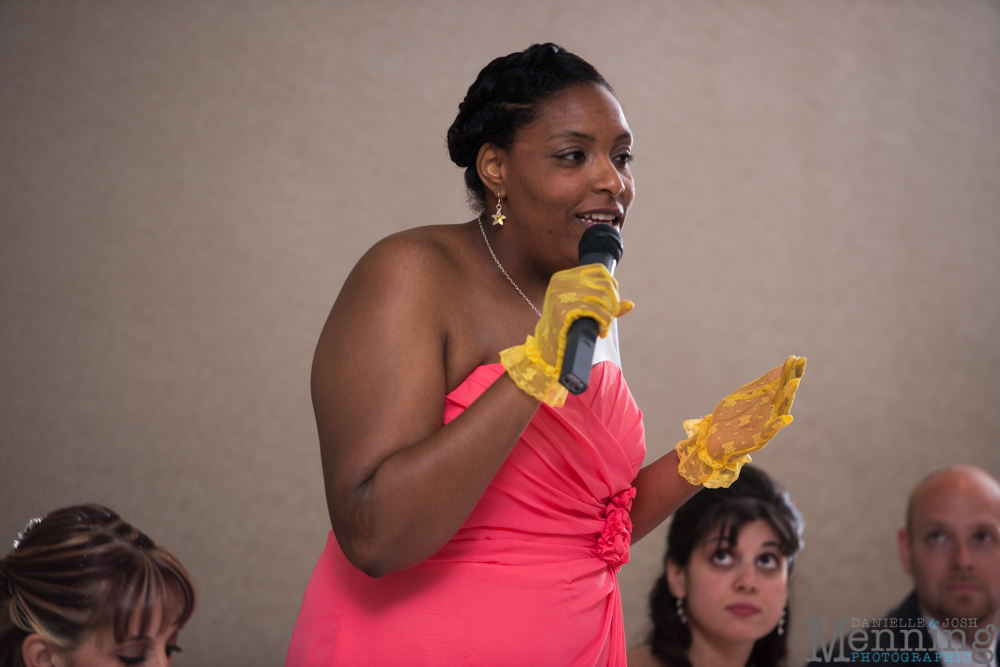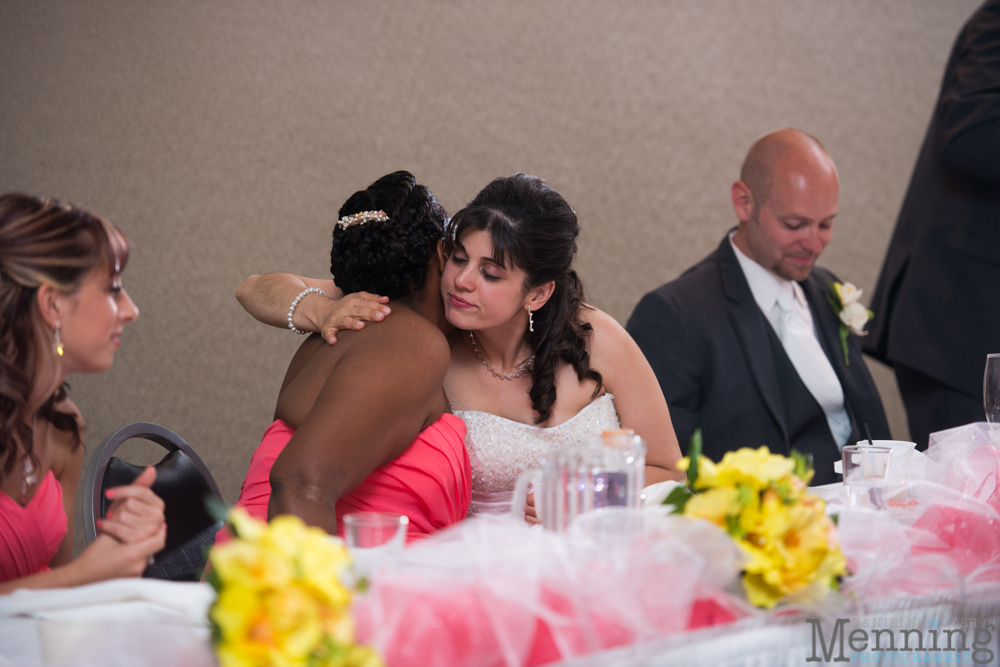 Best Man Aaron gave a sweet toast & just reminded everyone what they already knew: "Although Craig and Christina are married now, we all know who the Alpha Male of the house is- their pug Buddy!" 🙂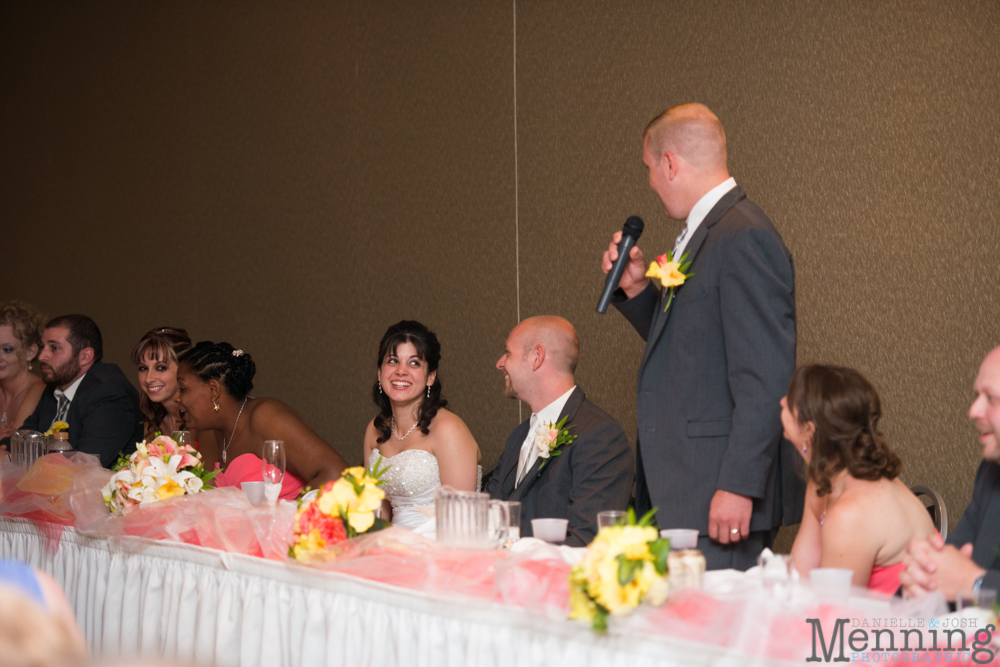 Then the new Mr. & Mrs. were formally introduced by DJ Joey Koval as they made their way to the dance floor surrounded by their parents & bridal party & shared their first dance as husband & wife.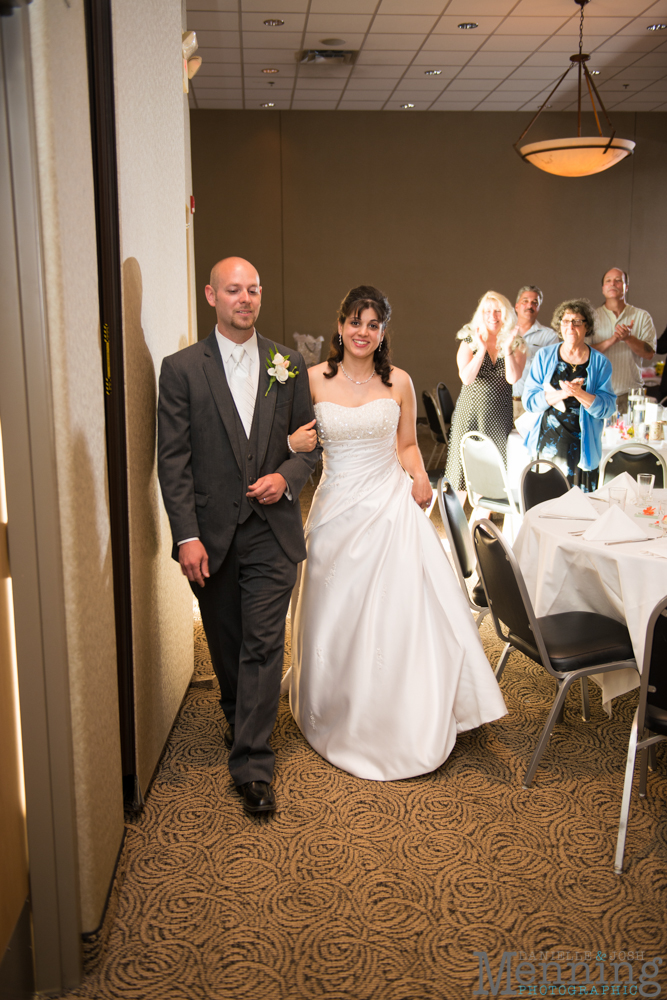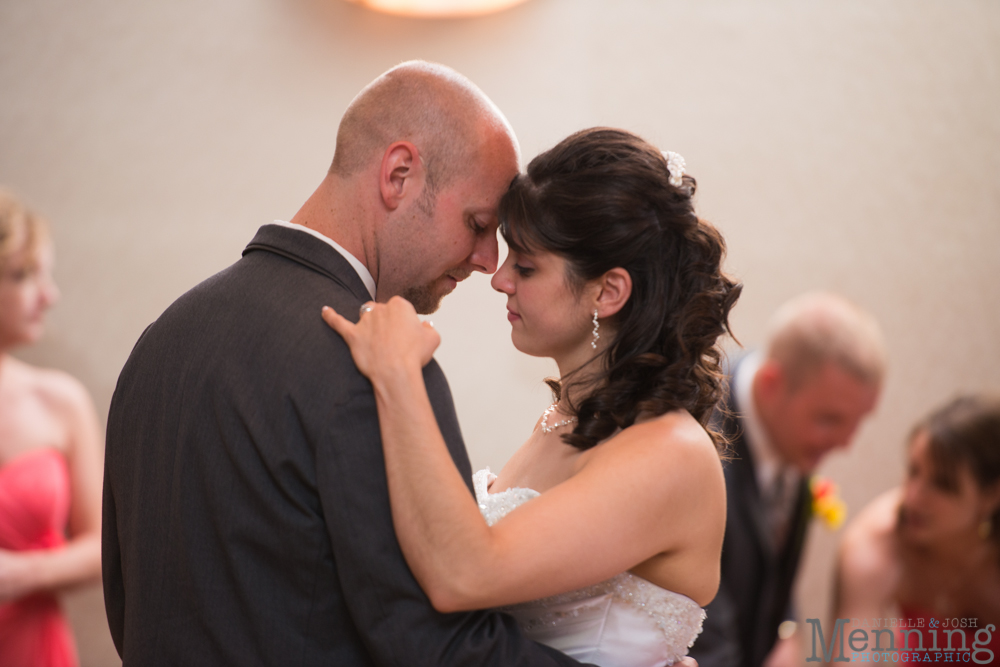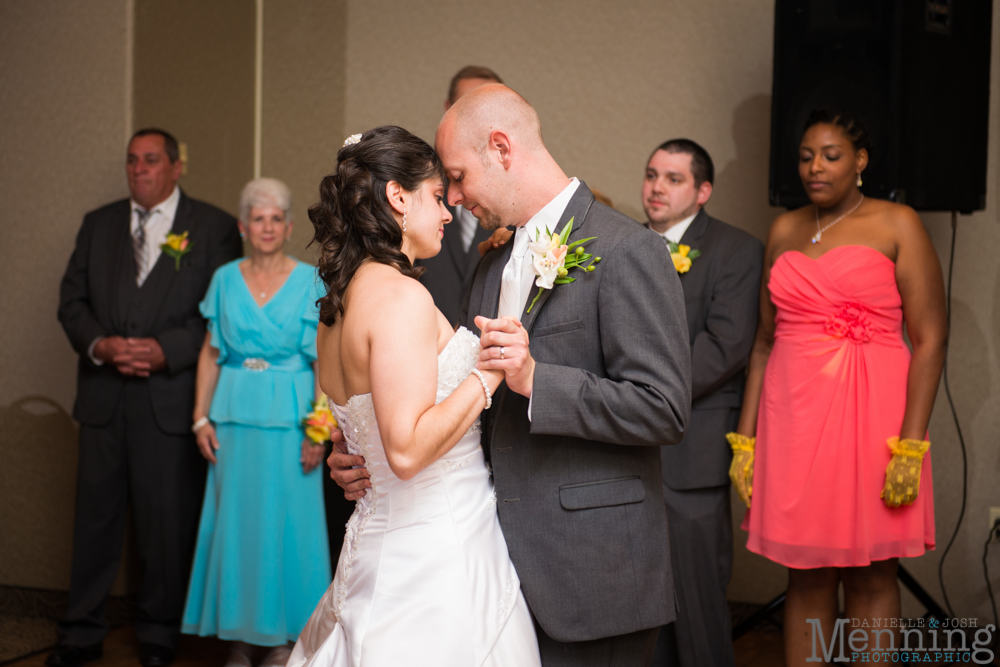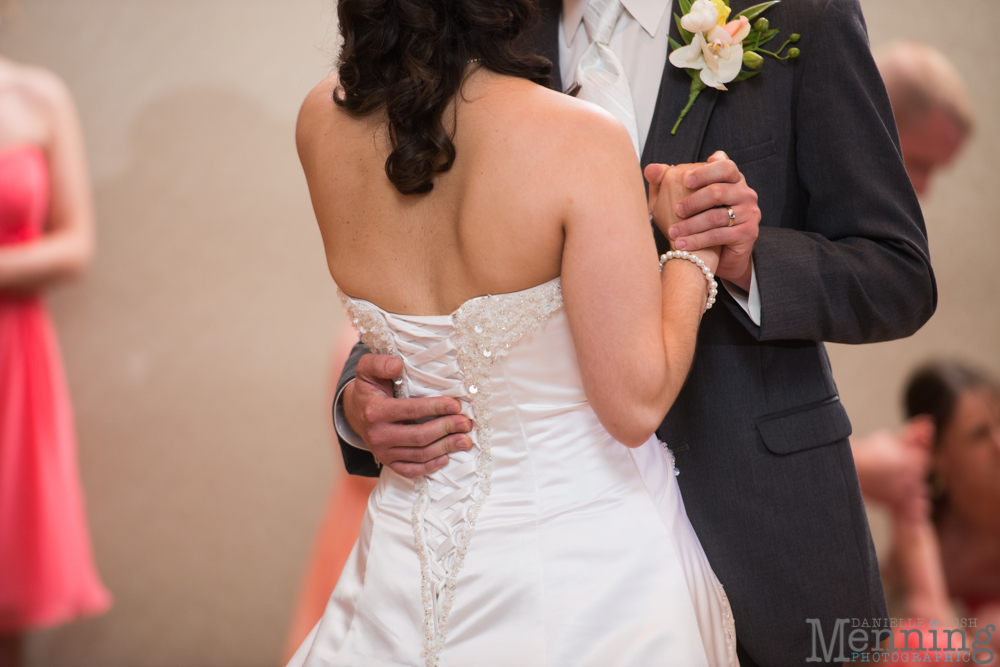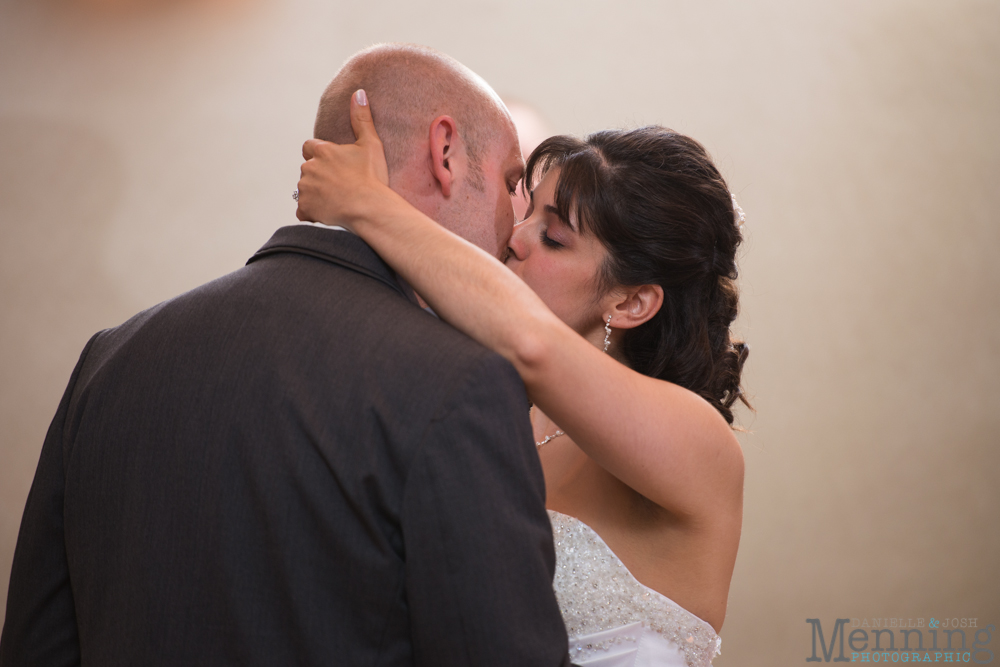 Gosh, they are just incredibly sweet together!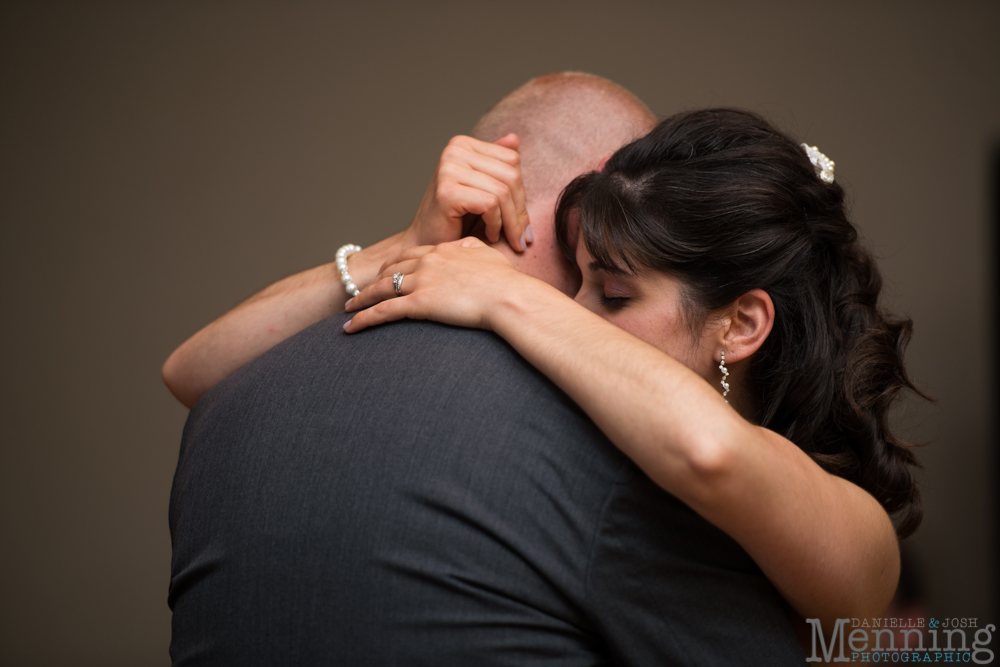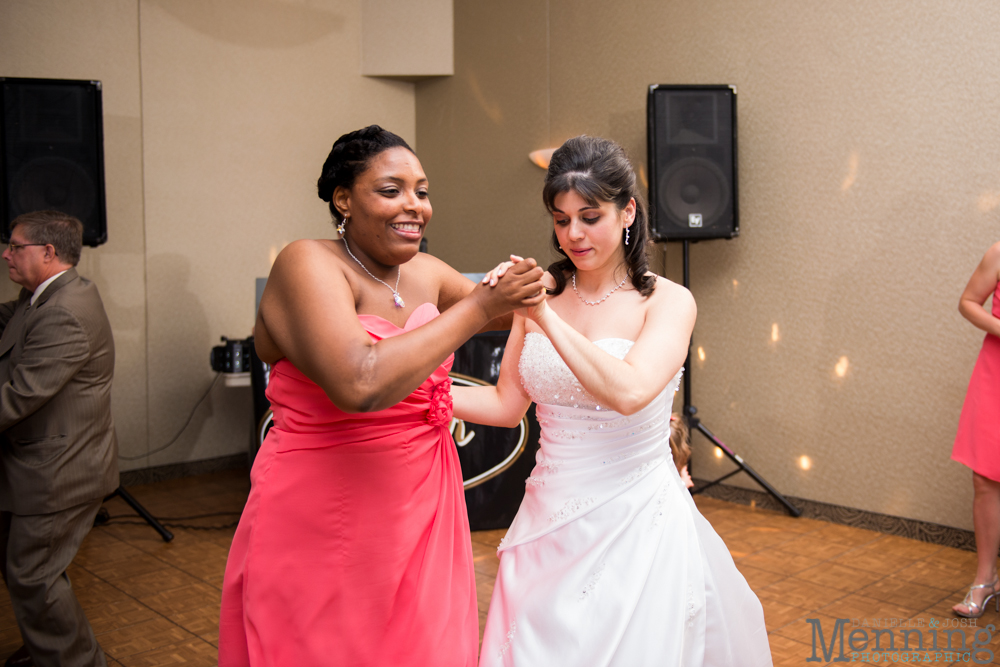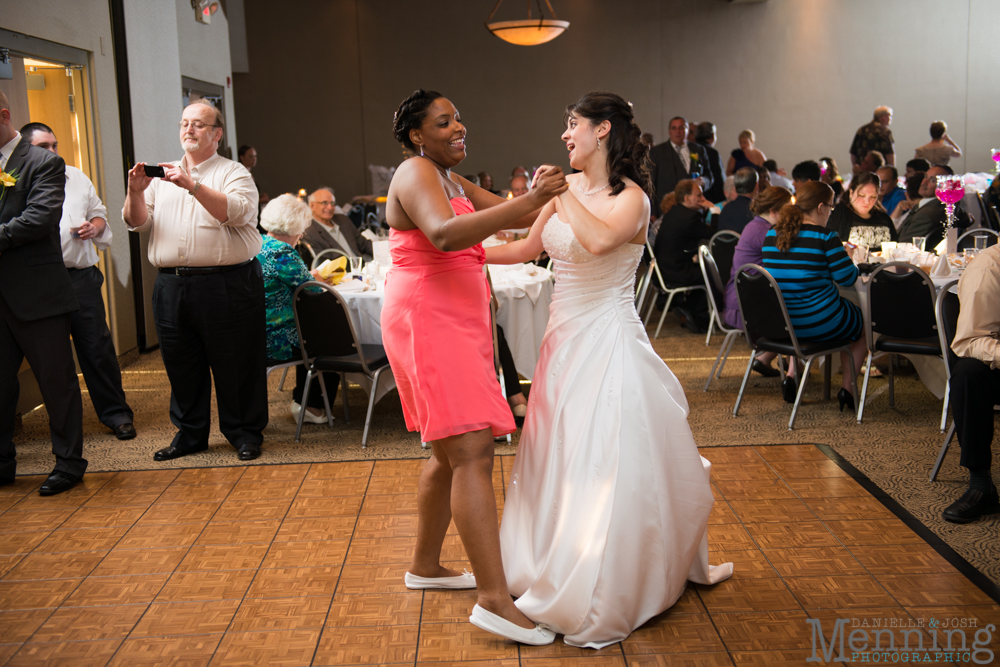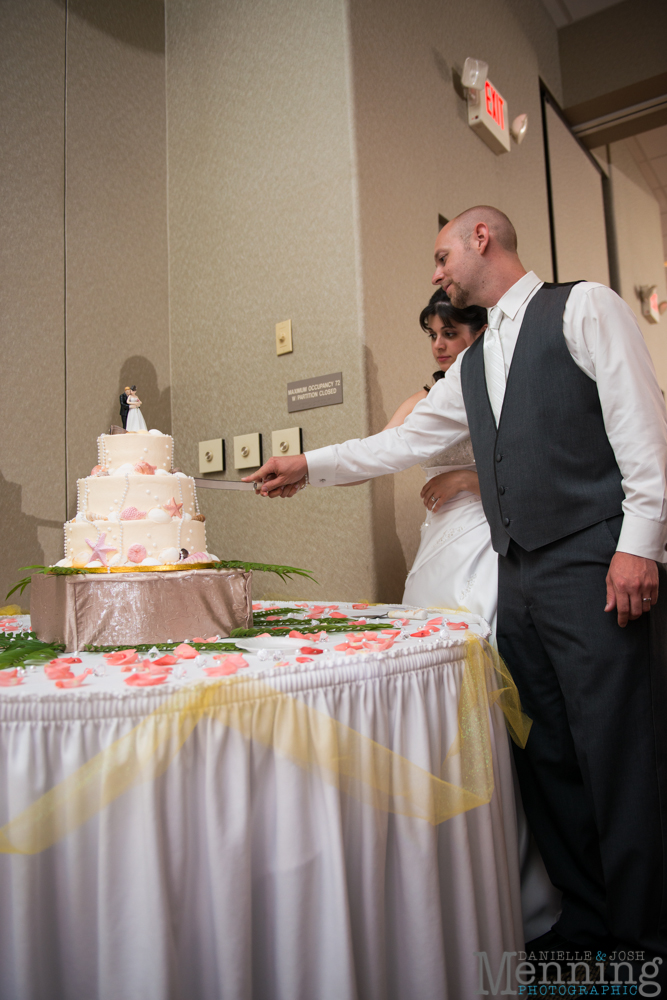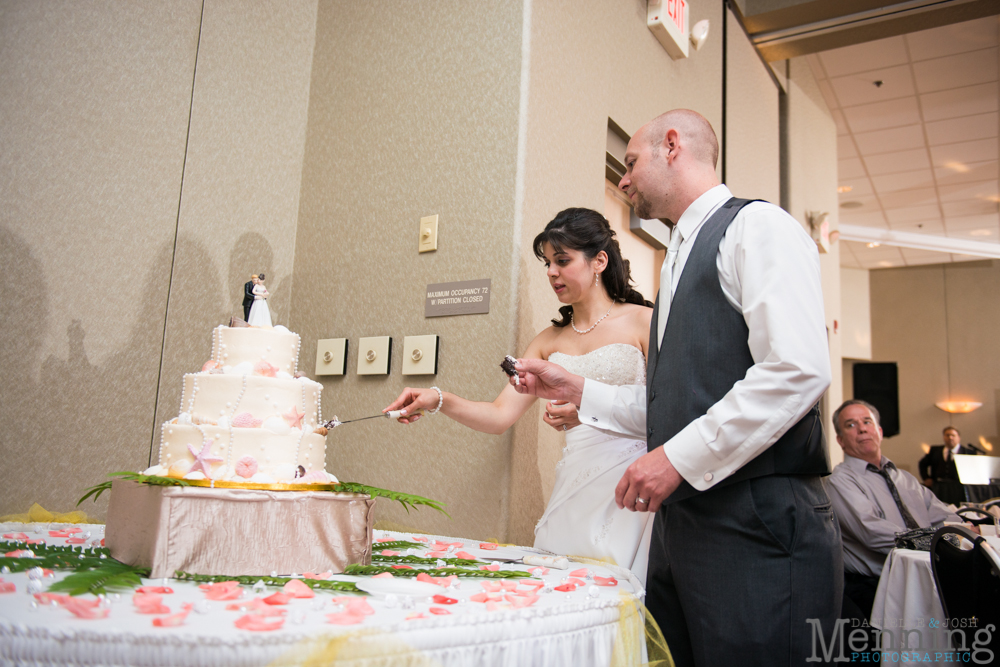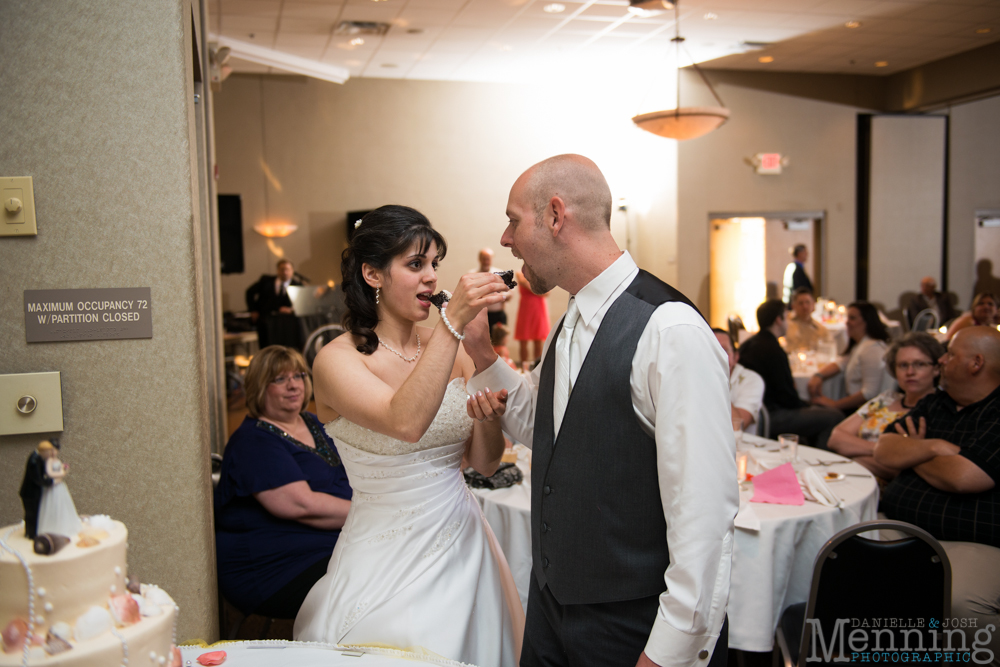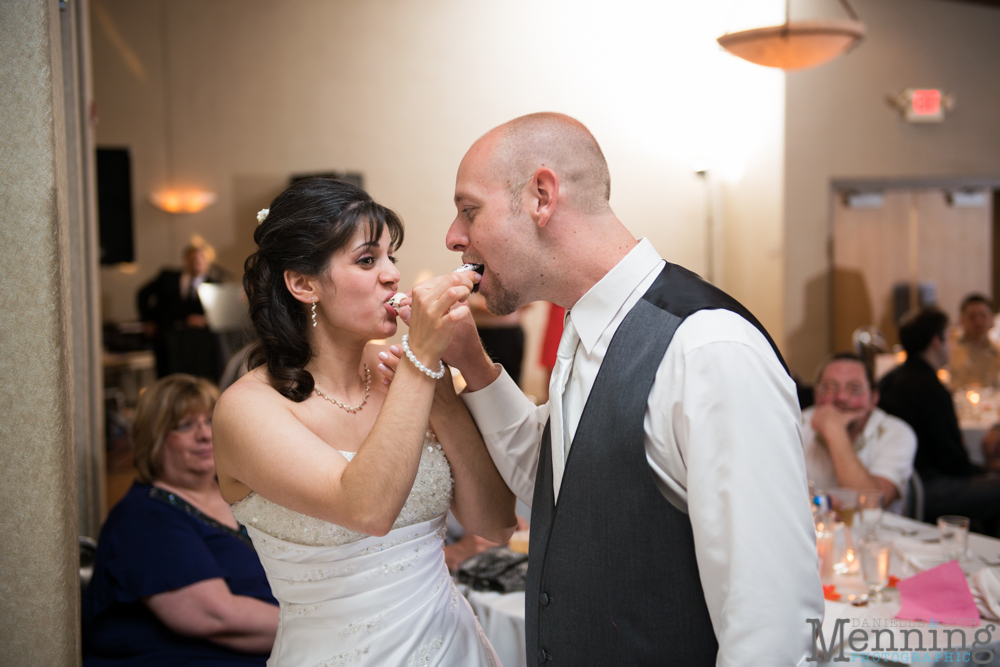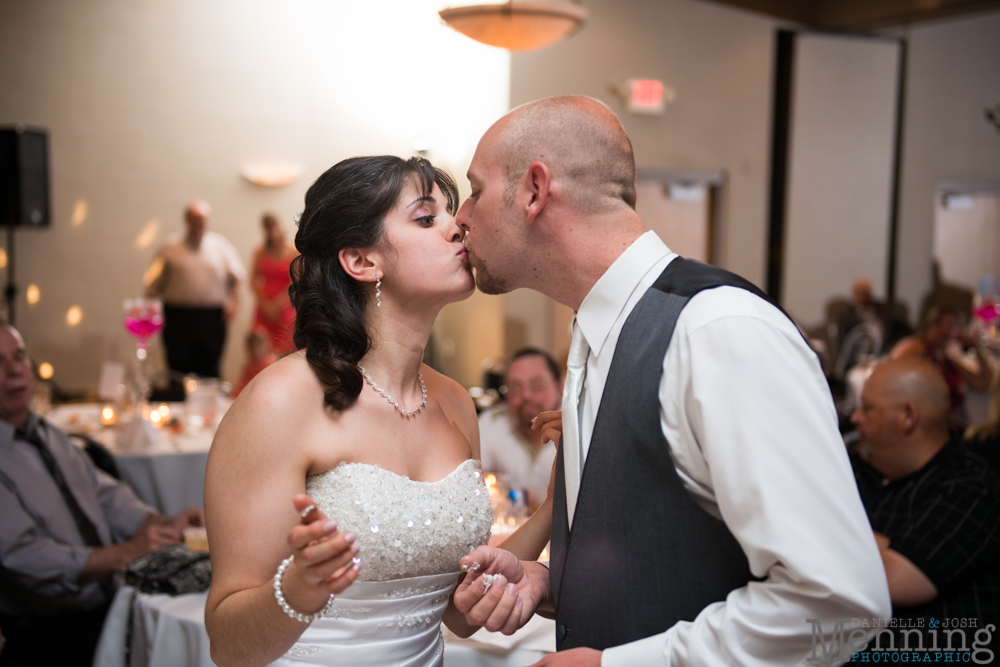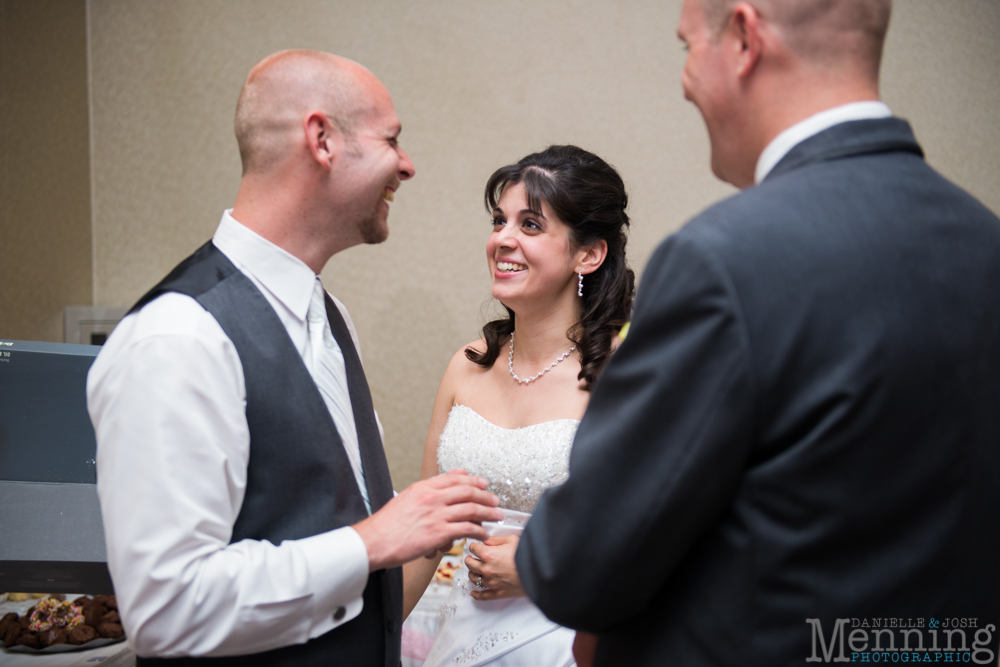 Everyone had a blast & laughed & danced.
So these two made me tear up! They won the anniversary dance for being the longest married couple at the reception.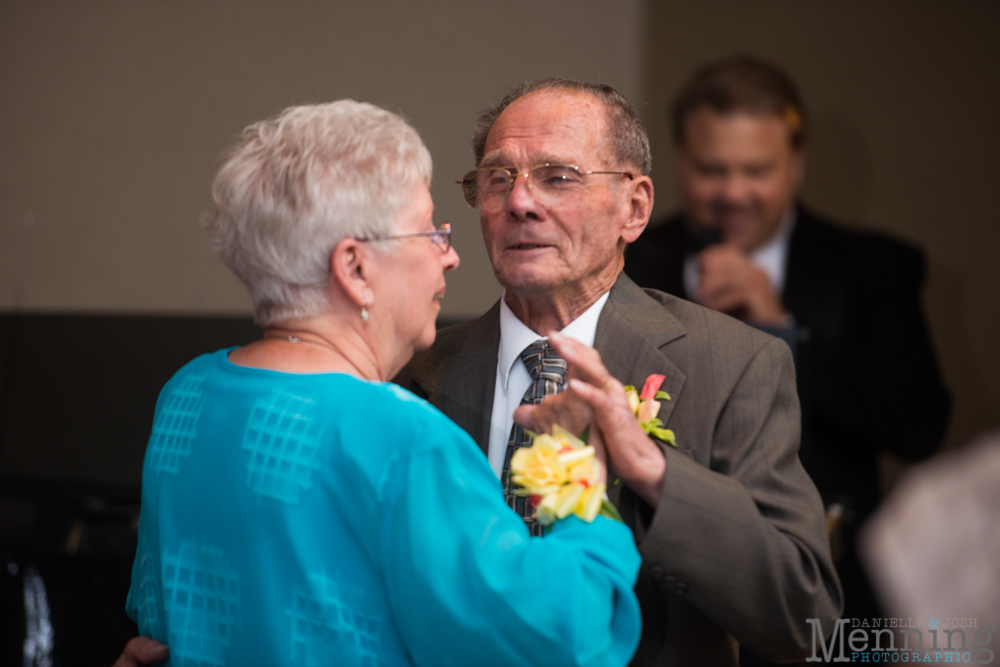 Craig & his mother shared a smile-filled dance together.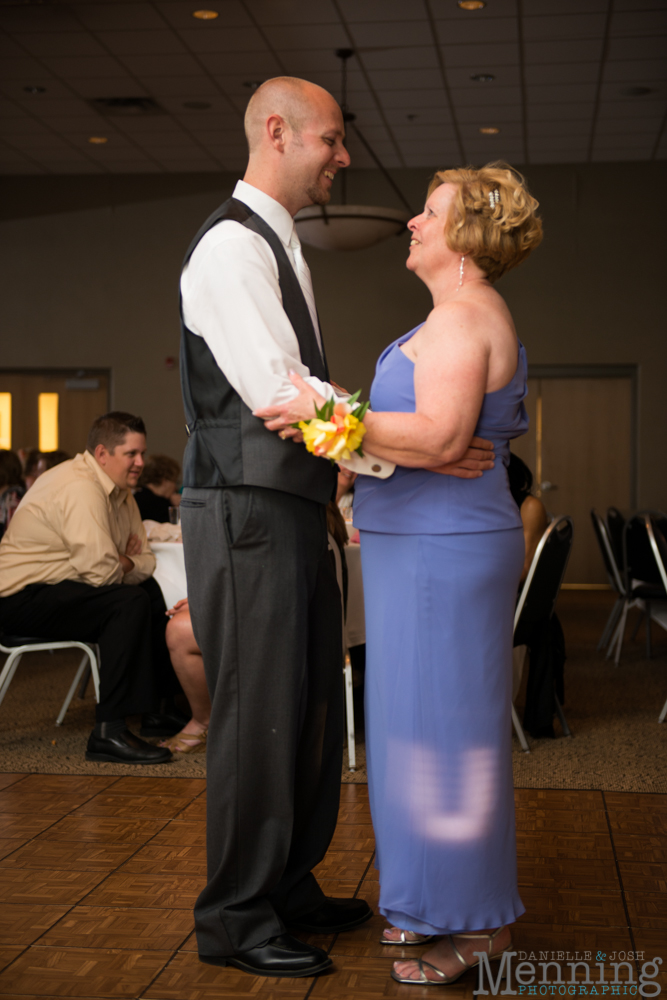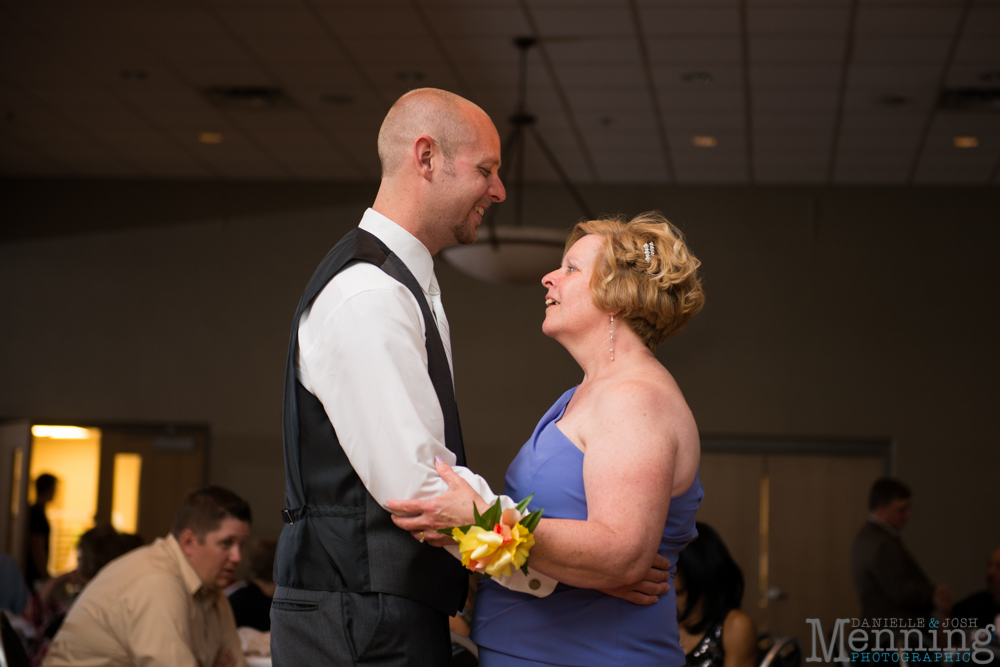 And Tina & her dad also shared a special dance.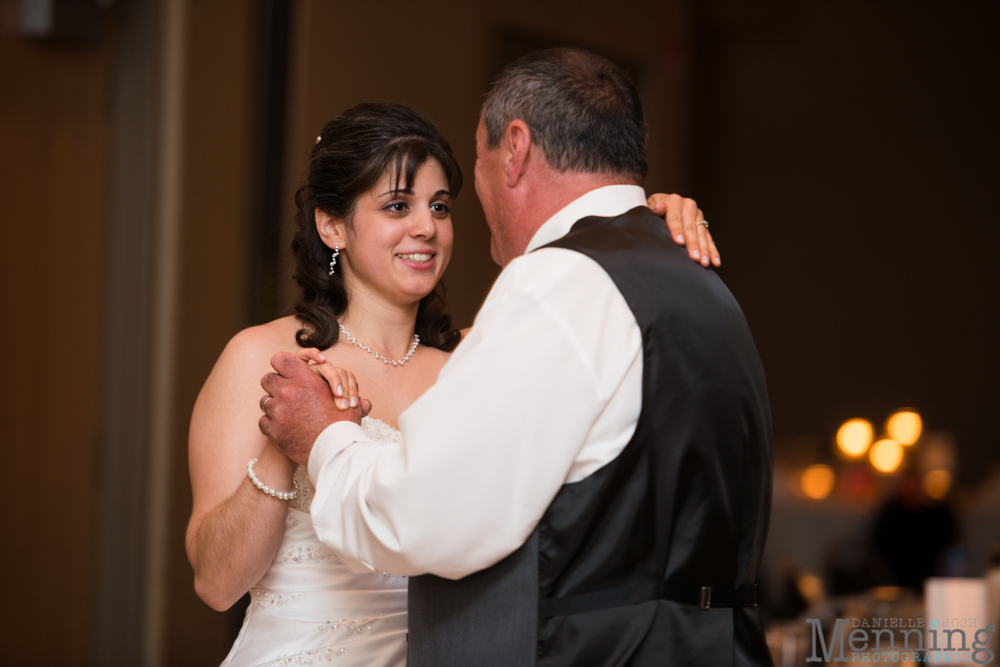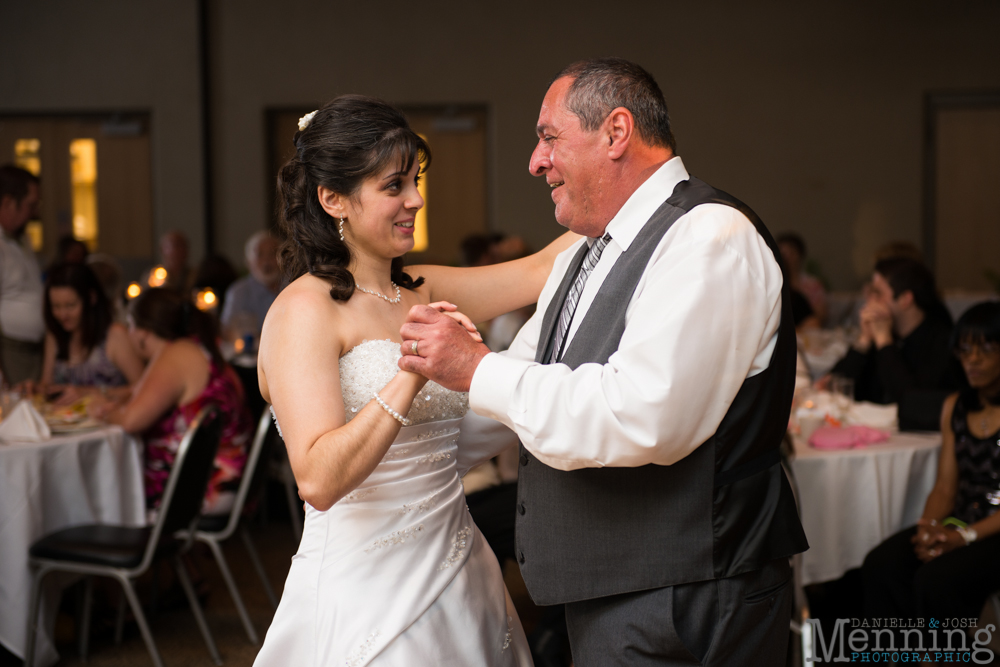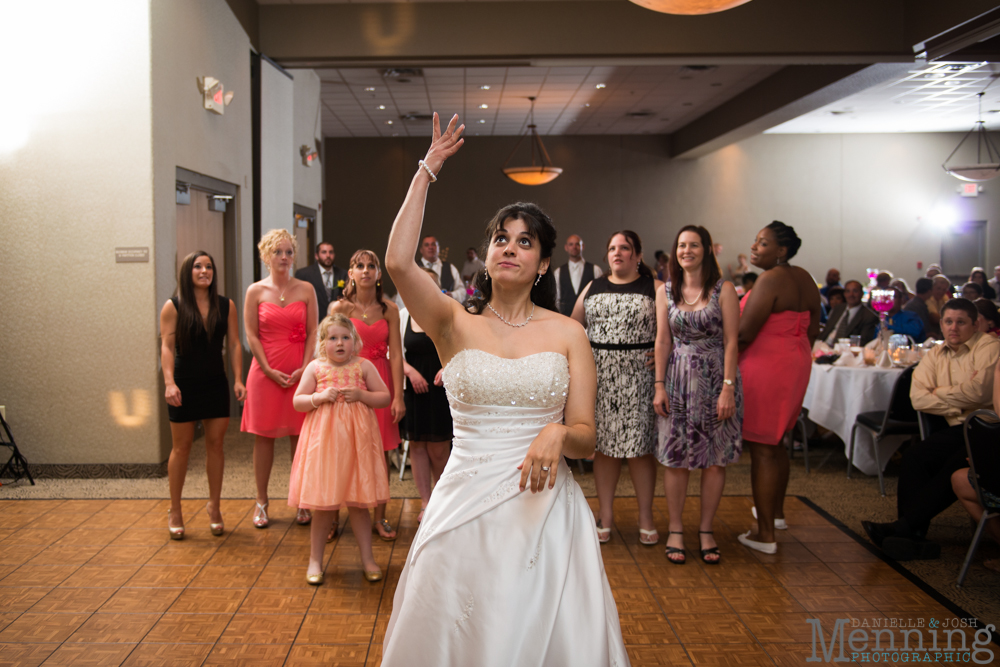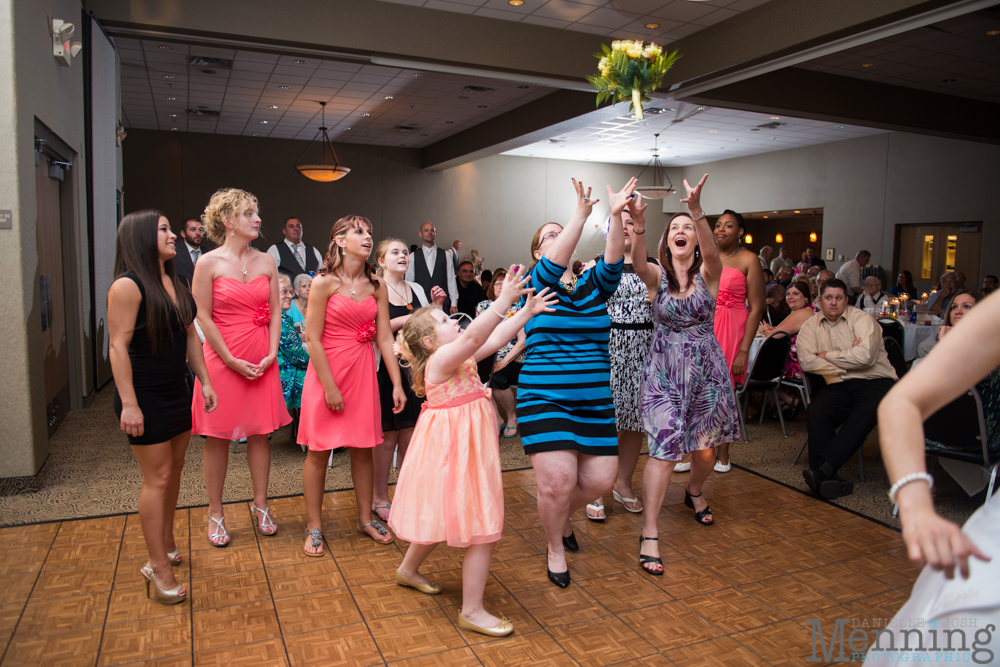 We snuck these two away for a few minutes as the sun faded & engulfed them in hazy, golden light.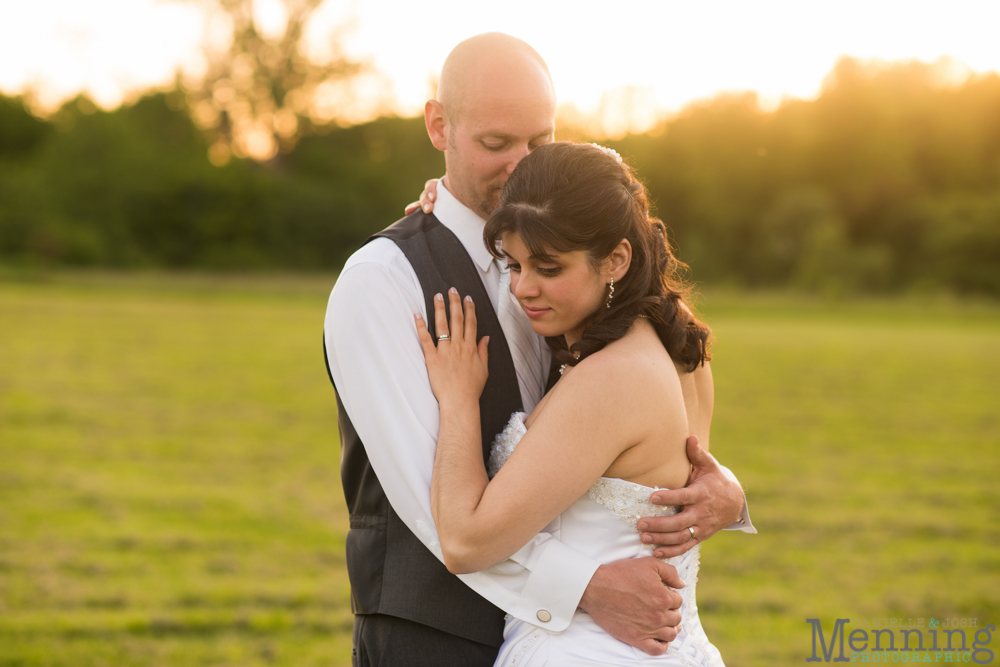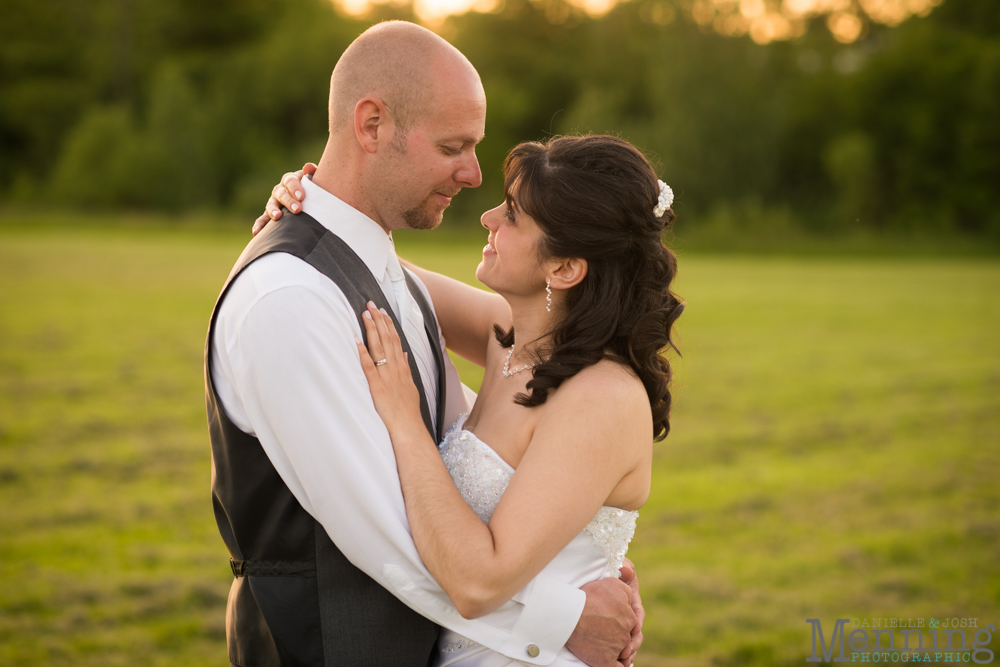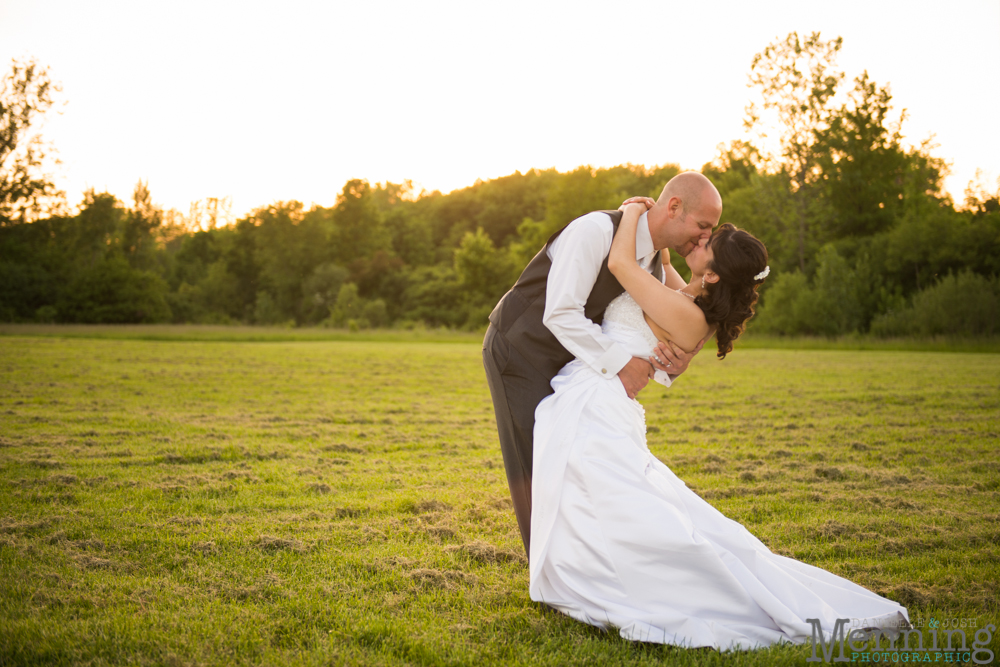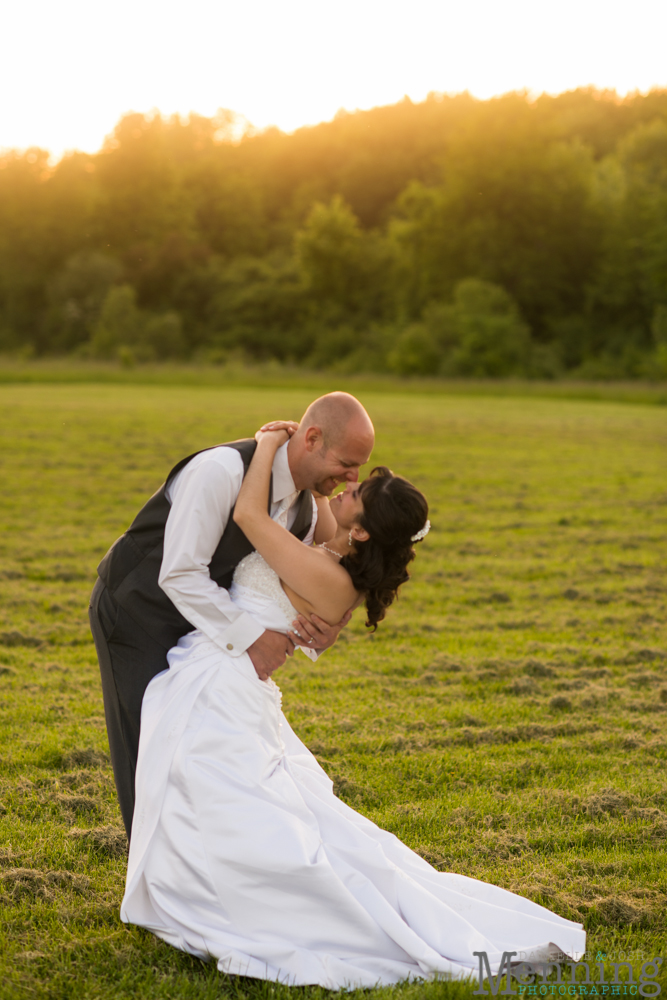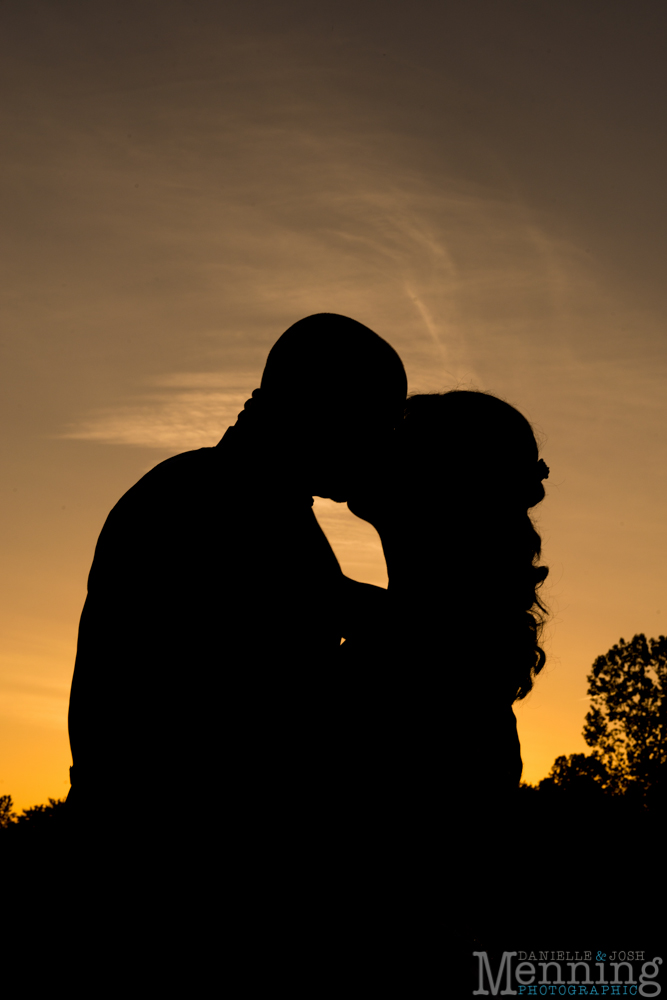 We love it when we catch the bride's parents happy together during the wedding day.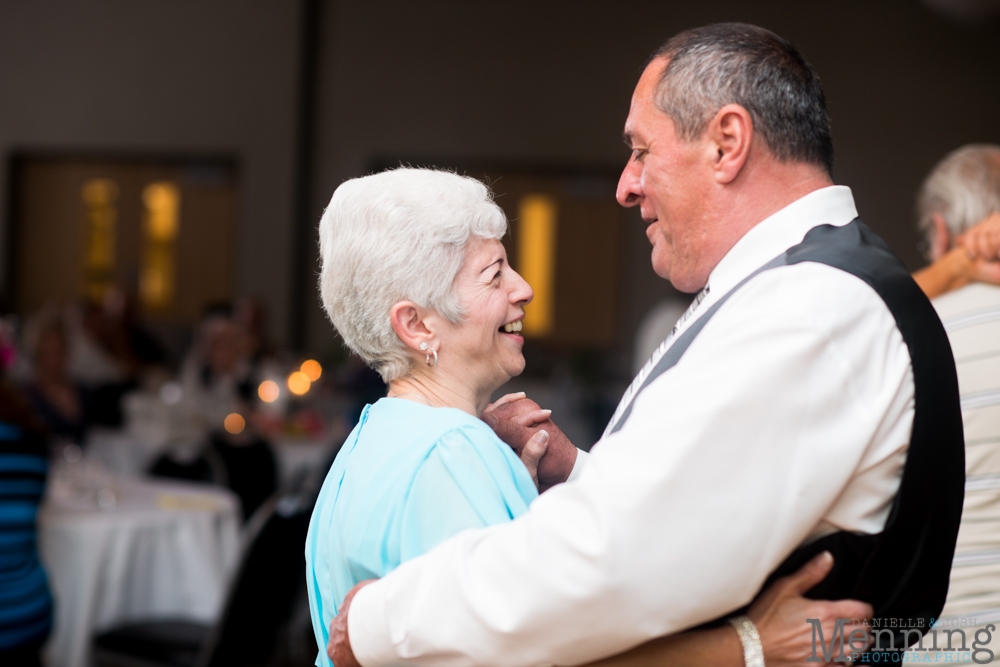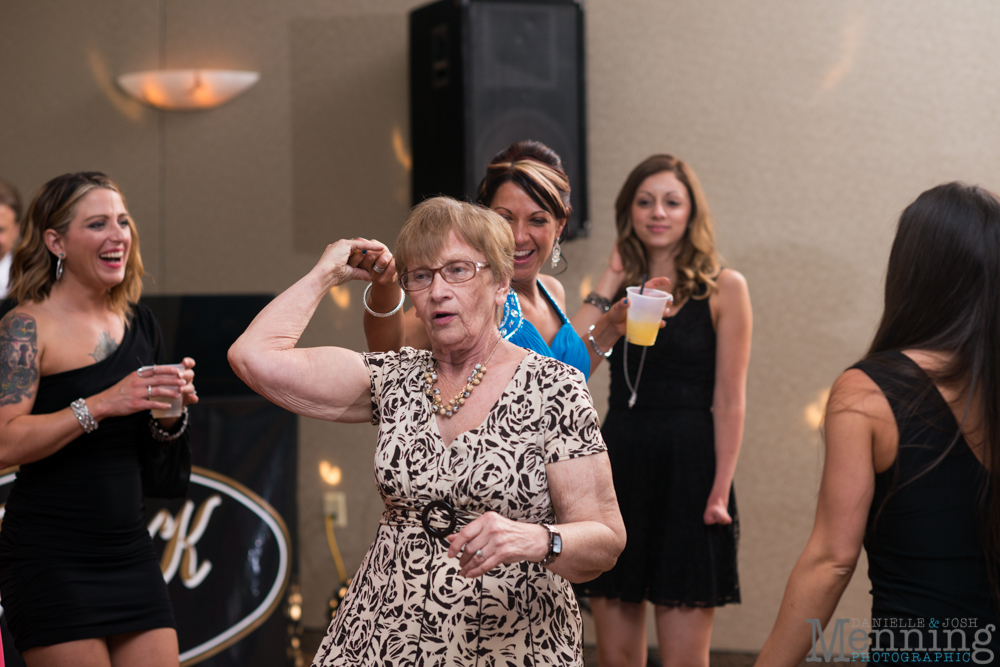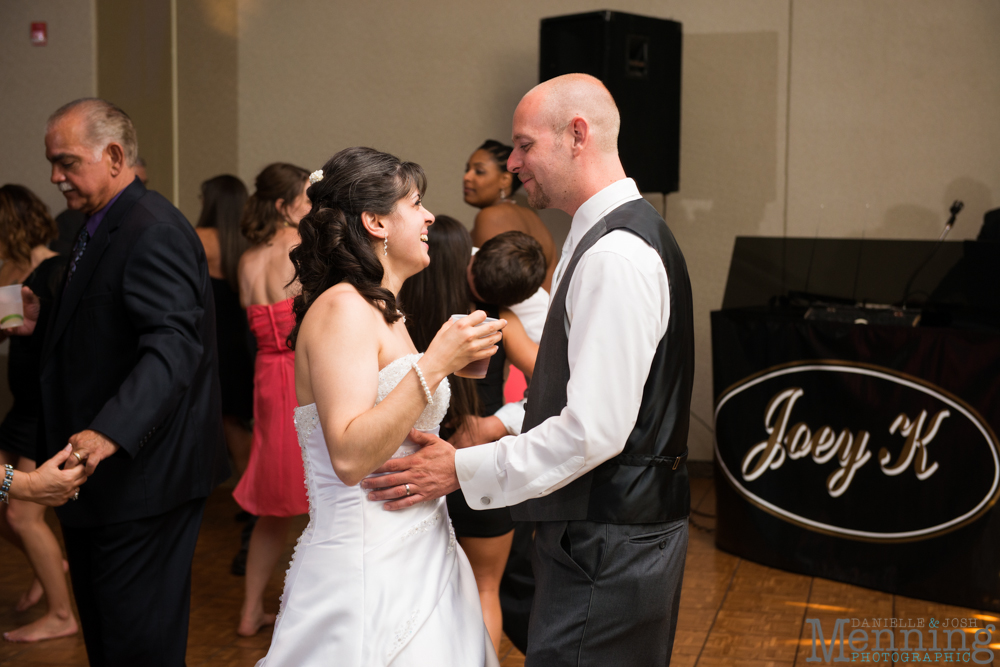 And these two were adorable the entire day! We're so glad we got to photograph their love & the beginning of their happily ever after.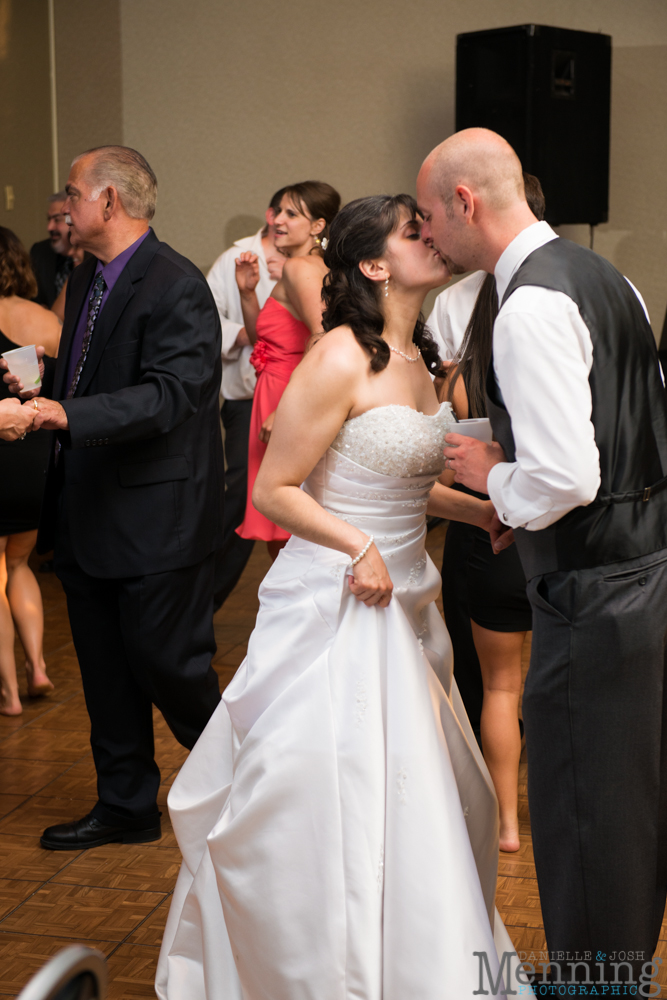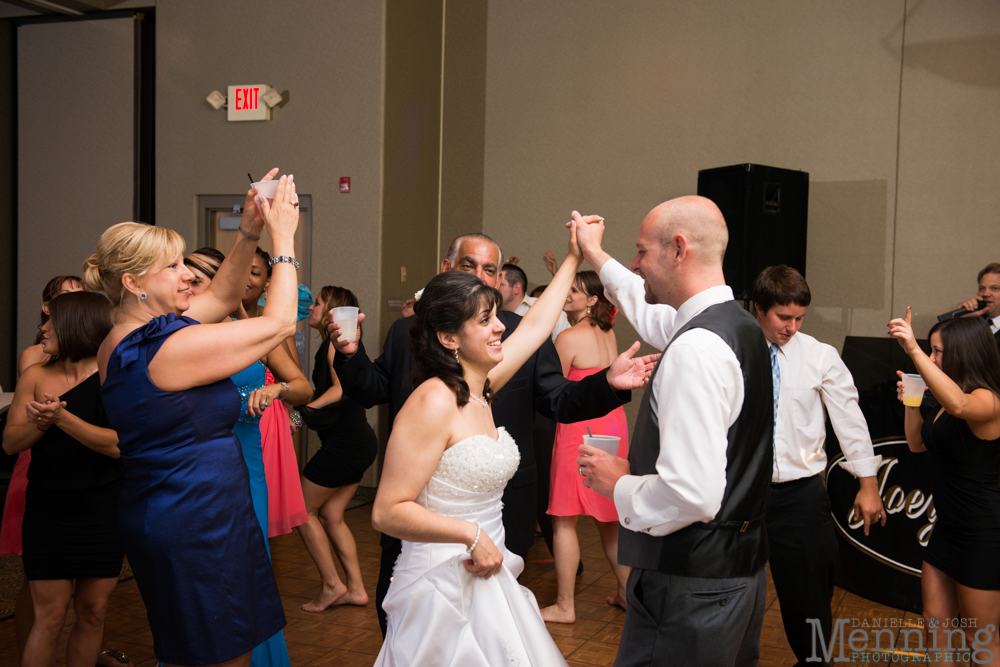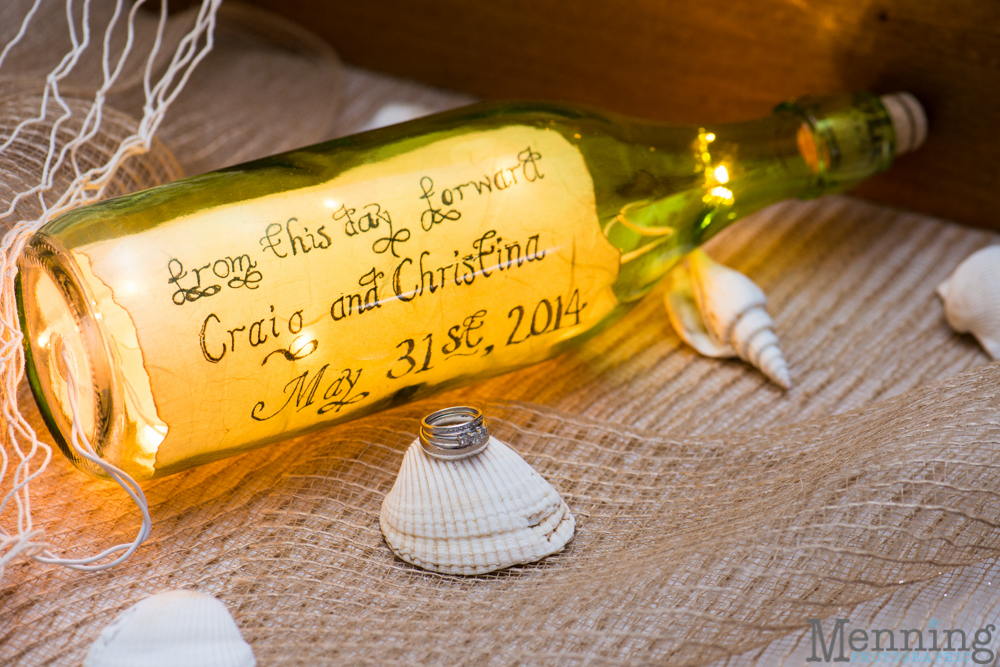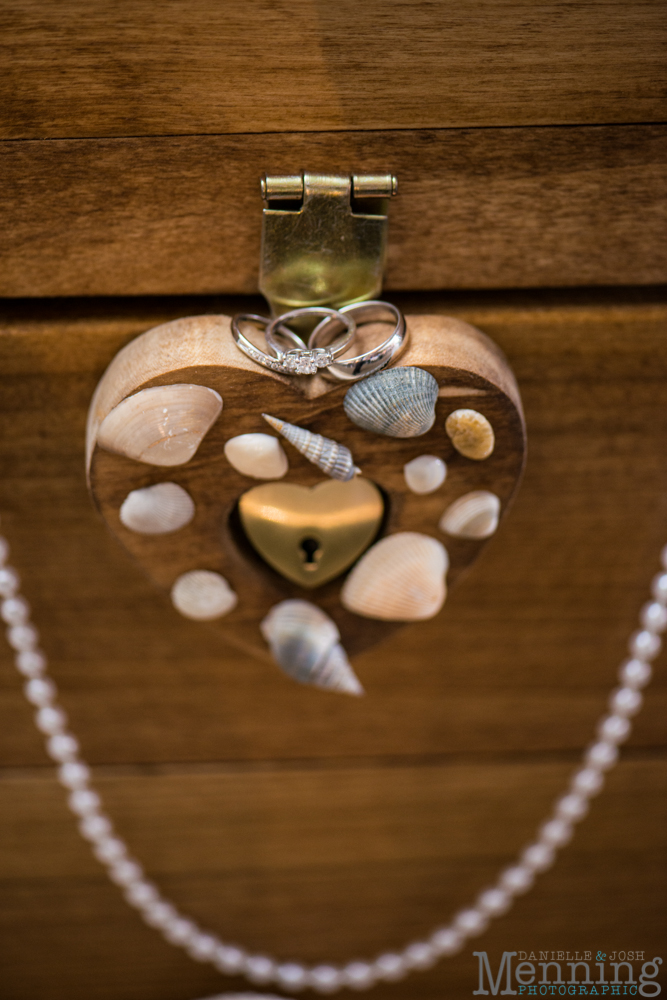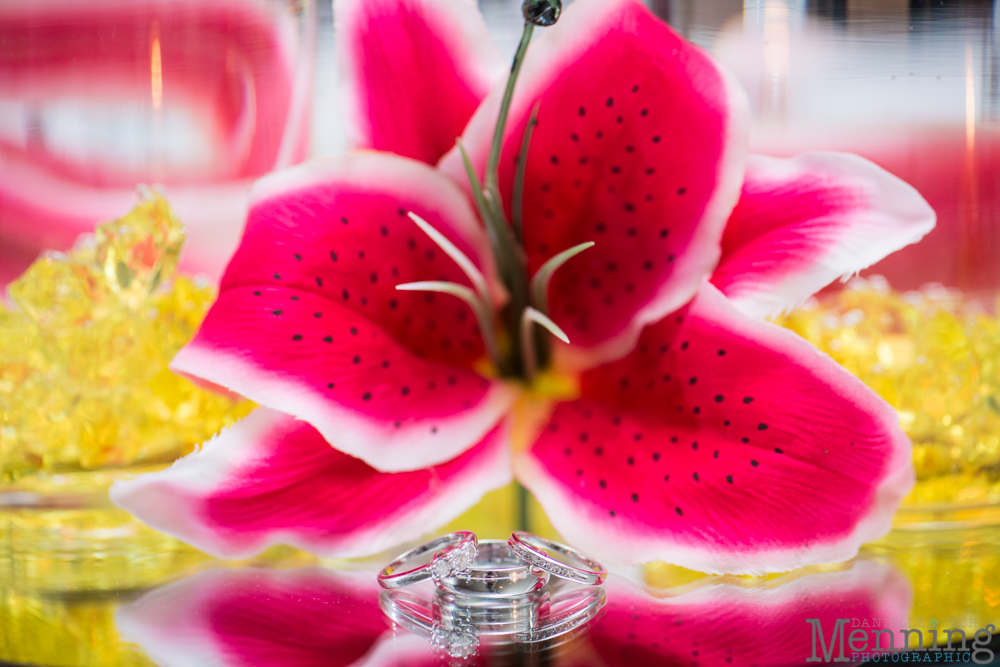 Christina & Craig, we wish you the very best in your marriage together! Thanks for trusting us with your wedding memories! ♥