Hi Everyone! We're so ecstatic to announce the launch of our rebrand today! This has been in the works for quite awhile & we're so very happy that we finally get to share our new brand with you. Thanks for stopping by and please take a look around the new website!
We changed our branding to more appropriately reflect our unique style and our personalities. You'll notice that there's a lot more personal detail on our website now; that's because we LOVE getting to know each & every couple whose wedding we photograph. Our couples do not just meet us on their wedding day, engage in a business transaction, and then send us on our merry way . . . no, no! 🙂 We get to know our couples from our initial meeting when we hear all about how they got engaged and how their wedding planning is going. After that, we get to know them even better during their engagement session. Beyond that, we love hanging out with them & grabbing dinner or coffee. This is not a business transaction to us; it's a friendship that we hope will last long beyond the wedding day! We want to know how our couples interact with one another, the unique qualities of their relationship, and the details of their family lives. We always want our couples to feel confident that we are supportive of their marriage well beyond their wedding day & that we are in this business to impact lives in as many ways as possible- not just to take photos on wedding days! This approach to our business is what allows us to create lasting, timeless art on wedding days that our couples cherish and adore. It's why we love what we do! We hope our rebrand reflects those qualities! Norris (below right) is licking his chops at the thought of the giveaway we're about to announce . Â . Â . 😀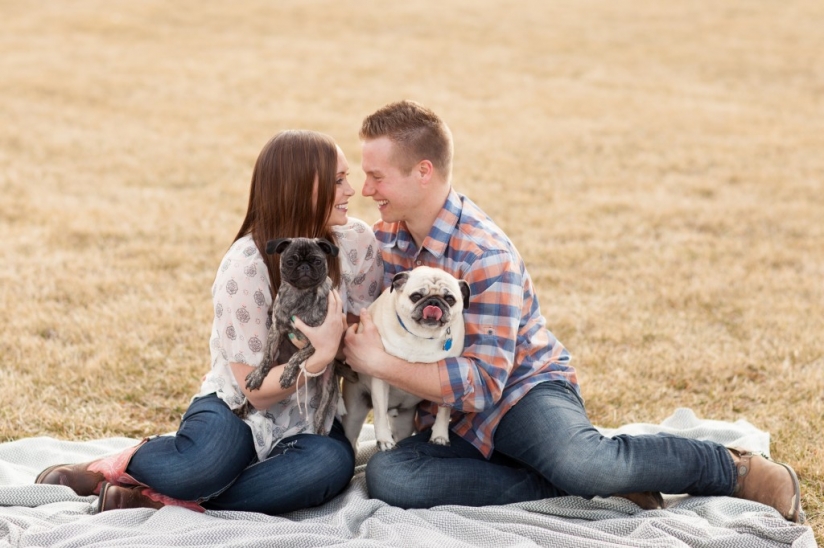 We're so excited to share this launch with you that we decided to have a giveaway on the blog to make everything even more exciting! There are a few ways you can enter to win.
You can win YOUR CHOICE of one (1) of the following:
A $25.00 gift card to Generations Coffee House. (We HIGHLY recommend this choice to locals in the Columbiana area!)
A $25.00 gift card to Starbucks.
A $25.00 gift card to Dunkin Donuts.
Enter to win YOUR CHOICE of a coffee shop gift card by using the voting widget below (may not work in Internet Explorer.) The contest ends at 11:59 p.m. Eastern Standard Time on Friday, April 25, 2014.
*PLEASE NOTE: the voting widget below may take up to a minute to load and may not work in Internet Explorer. The winner will be chosen randomly via Random.org and will be contacted directly via email.*
Thank you very much for checking out our rebranded website! Please feel free to poke around in the Our Story & Meet Us sections to find out a bit more about us & our vision for our business. Good luck in the giveaway! 🙂
Love,
Danielle & Josh