We are THIS!!!!! excited to share this post with you today! We have been dreaming about posts like this for some time, and it's finally becoming a reality. Today, we're going to feature an AMAZING small local business. This is just the first Small Business feature here on our blog, and we've got BIG plans for many more. Since this is the first, we'd like to explain our motivation for posting blogs like these & our goals for this project. Local small business owners are courageous and conscientious. They're risk takers. They go out on a limb to pursue their dreams & reach goals. They have a vision & they GO FOR IT. They're the kind of people who looked the fear of starting a small business in the face, quieted the doubt in their minds, and took a risk because they're aware of the potential to realize the beauty of their dreams. Forging through in the face of doubt is something they were willing to do rather than to sit and wonder what might have been.
We've lived in the rural area surrounding the Youngstown area (or Mahoning Valley) since we were born (aside from our stints in college & graduate school), and we adore this area. We respect its people. And we have a vision of an even stronger & more thriving area. Local small businesses that support each other are the backbone of that vision. And these blog posts showcasing local small businesses are only the beginning of what we hope to accomplish . . . TOGETHER with other small businesses in the area.
We hope you enjoy these posts, learn more about the local small businesses & their owners in your area, and are able to SHOP LOCAL, SUPPORT small business owners who are your neighbors & whose money stays in the area, and CONTRIBUTE to the growth and rebuilding of our awesome small town.
Today, we're featuring All Good Things Natural Market. Melissa & Quinn Colella are its owners & here's a bit about them & what they do:
What is your business all about? "The focus of our business is to provide a healthy organic food selection to the local areas. Our business deals with about 99% all organic products with a special spotlight on local products such as soap, honey, syrup, meats, etc."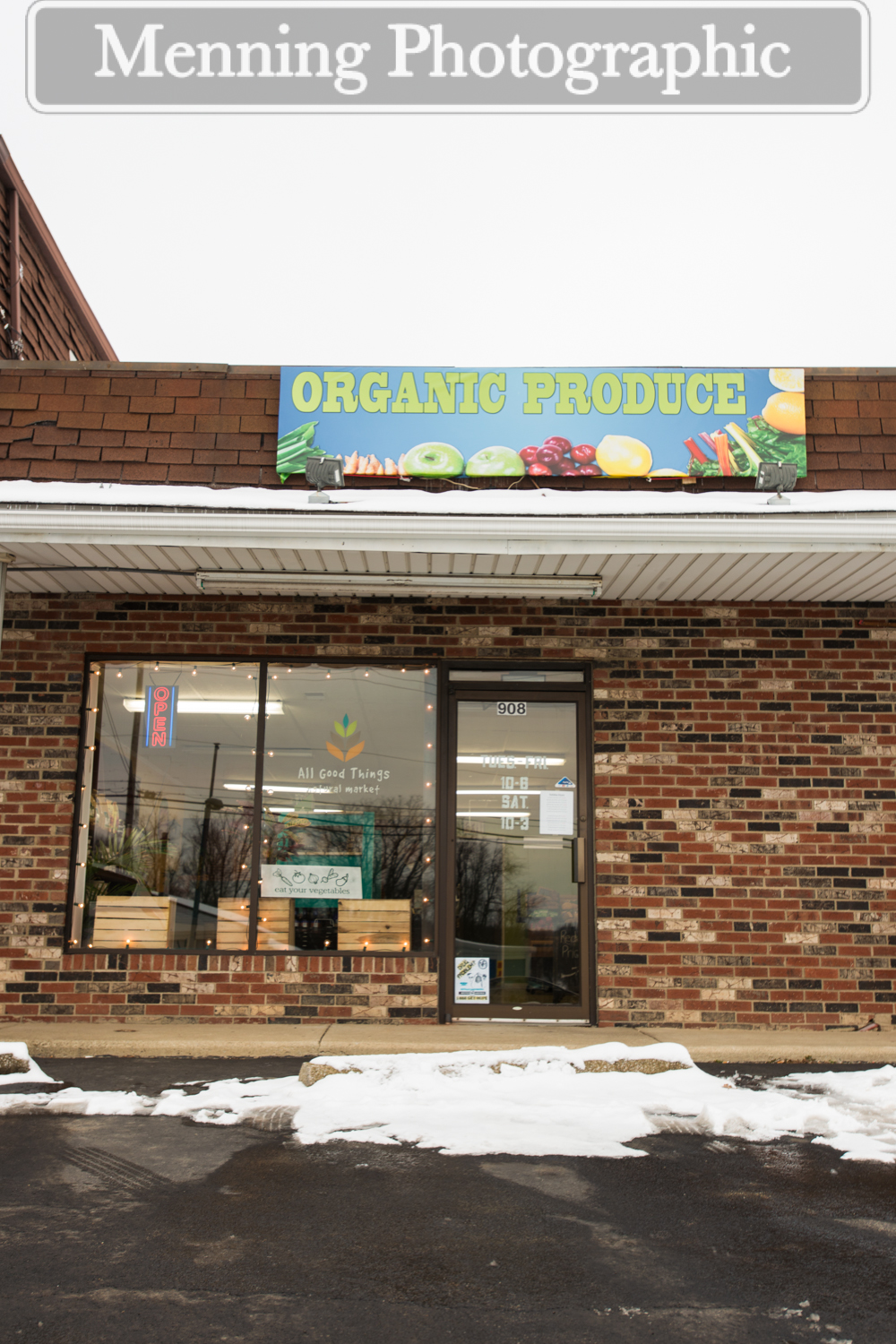 One of the most beautiful aspects of local small businesses is that you can get to know the PEOPLE behind the business. 🙂 Here's a little peek at Melissa's & Quinn's engagement session with us.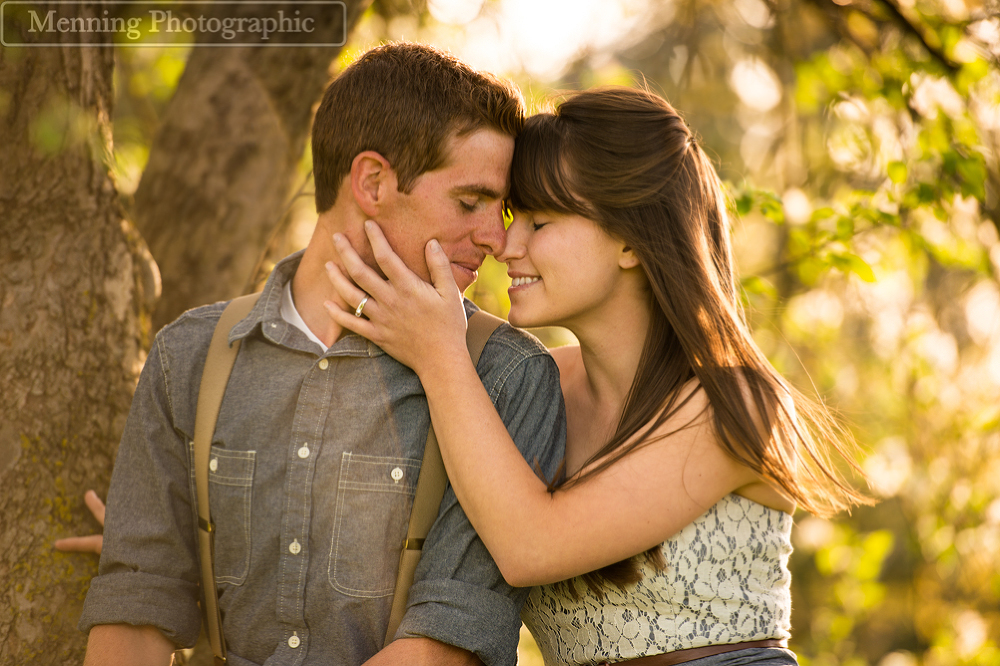 What are your business' goals? "Our biggest goal is to expand our business, by offering an online store and home deliveries. We understand busy lives can make it difficult to visit our store during our allocated business hours. Starting in January of 2014, we implemented a home delivery option for organic produce and pantry goods to select areas of Columbiana and Mahoning County." [Update: Home delivery is NOW available! Learn more about it HERE.]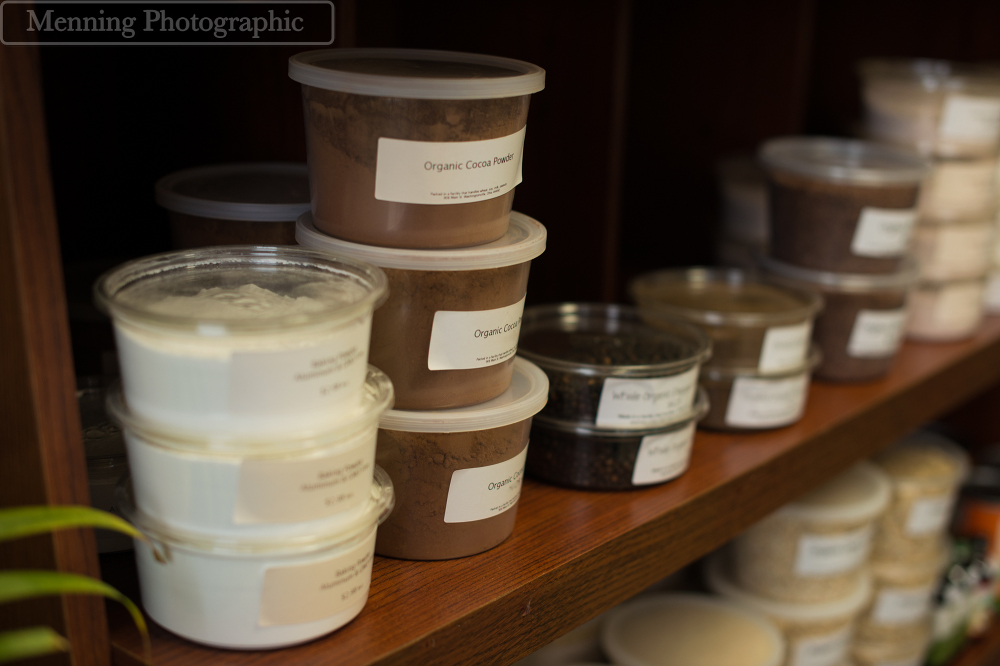 What's a typical day in the life of Melissa & Quinn of All Good Things? "We are both always on our toes working on something for the store. Whether it is coming in early to make juice and salads or staying up late putting in our produce order. This business may keep us extremely busy, but we truly do love what we do and it is well worth all the time and effort we put in when we meet people who are excited to see organics so close to home."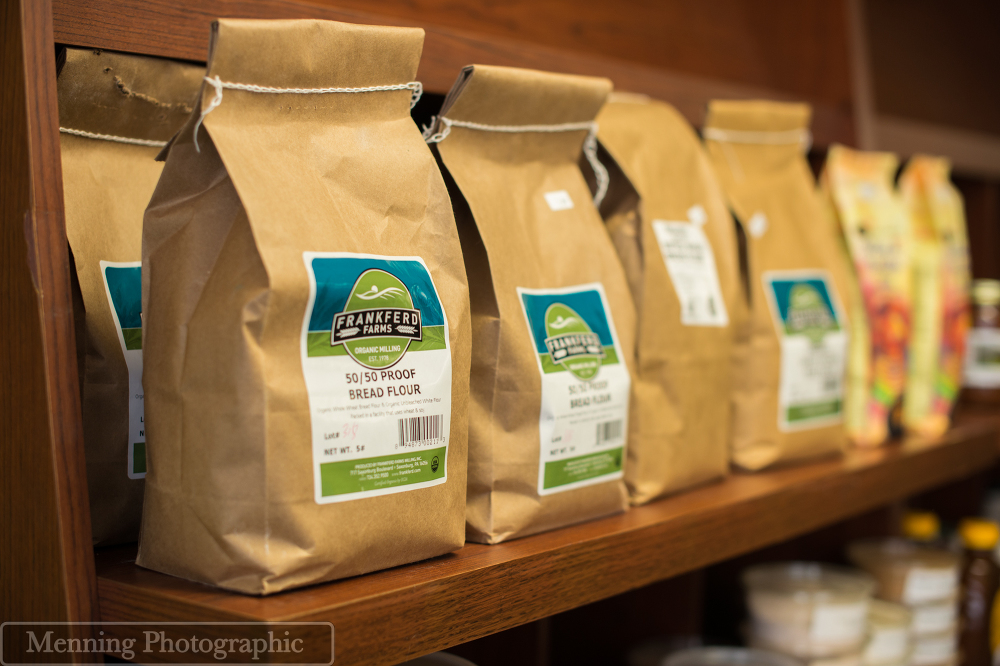 Why did you decide to become entrepreneurs? "Quinn and I [Melissa] have always been a fan of farmers' markets and have always been backyard gardeners at home. We wanted to pursue an honest life of providing good wholesome food to others and fate lead us to All Good Things!"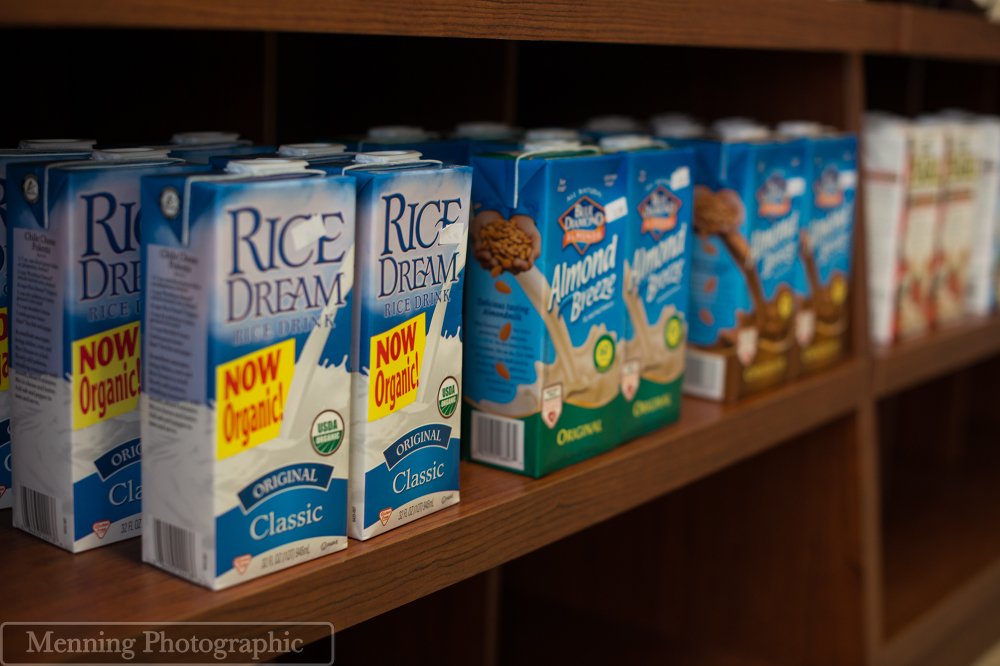 What is the biggest challenge you've faced since becoming entrepreneurs? "Our business is still very new, as we have only been open a few months, but the biggest challenge we have is letting others know we exist. The concept sounds simple, but there are many people in our immediate area that do not know they have an organic oasis right around the corner." [Hopefully this blog helps! Share, share, share with your friends!]

What has been the most rewarding part about being entrepreneurs? "The best part about our job is that it does not feel like a 'job.' We truly enjoy the work we do. We enjoy meeting with new local farmers, customers and certainly other small businesses like ourselves. We like being a part of something wholesome and honest, the way a small business should be."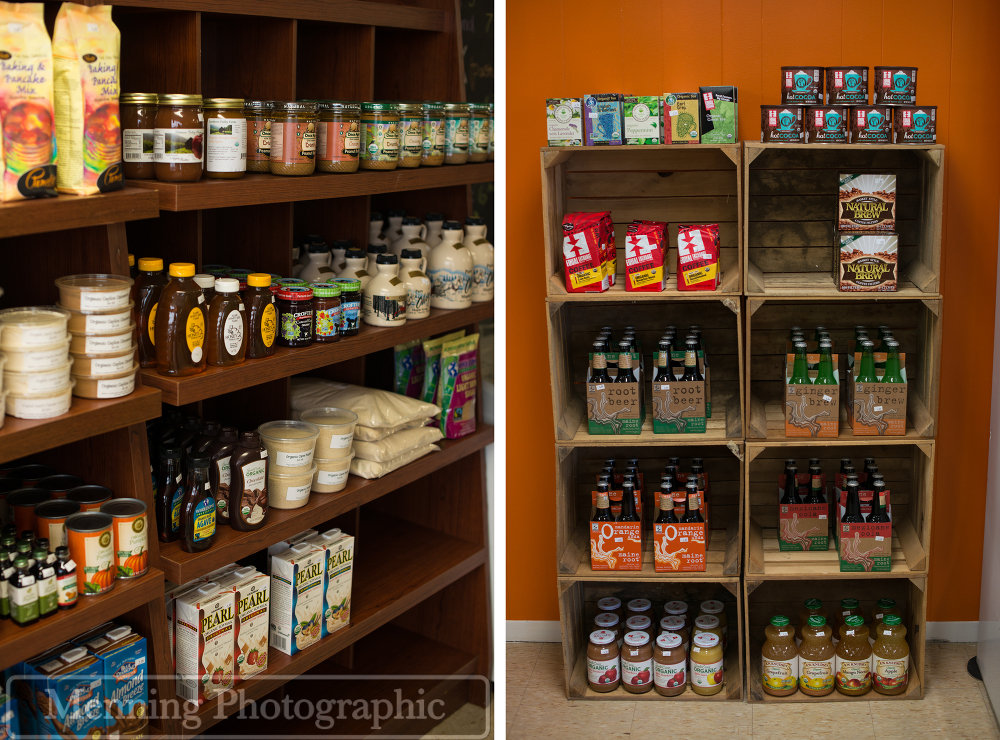 Tell us something fun about yourselves: "Quinn and I [Melissa] have had a very busy year. In 13 months, we became engaged, bought a house, got hitched, and started our own small business. We have taken on a lot in a small period of time, but being a good team together has made everything tangible."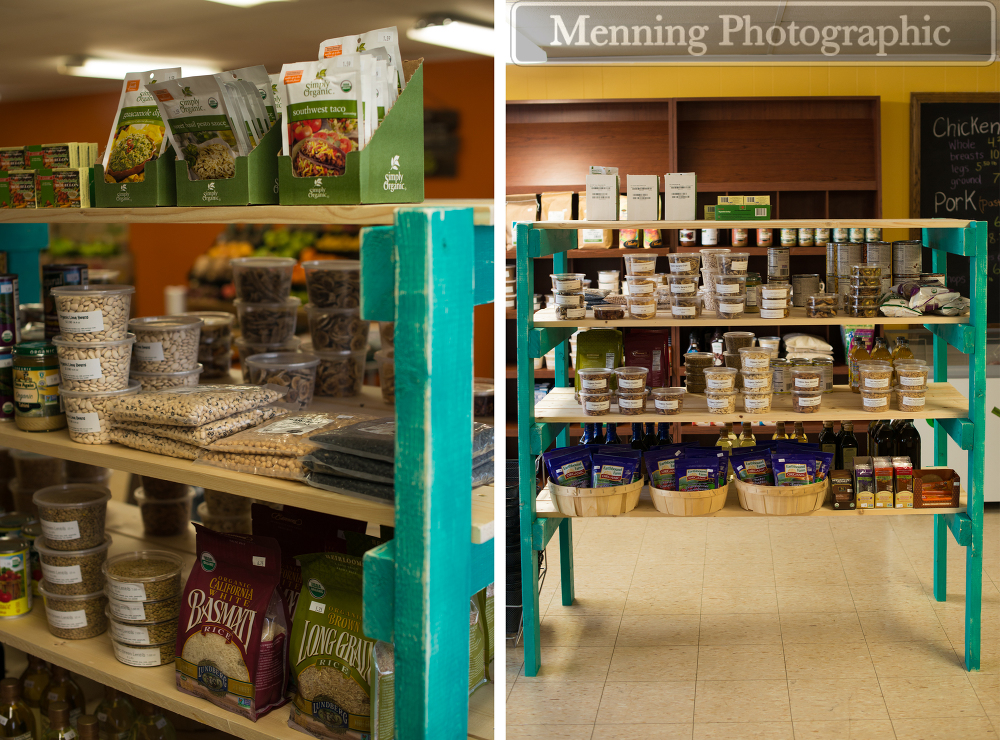 What do you like to do in your spare time? "Quinn and I enjoy the outdoors quite a bit. We enjoy backpacking, camping and traveling. Quinn is musically inclined and enjoys playing his guitars and listening to music. I [Melissa] on the other hand am not musically inclined, but I do enjoy cooking, canning and gardening." [I couldn't resist sharing another of their engagement photos].

Tell us one of your favorite recipes: "Quinn is borderline addicted to anything sweet potato, but his favorite is just a baked sweet potato topped with butter and cinnamon. My [Melissa's] favorite thing to eat is a bacon, mayo and avocado sandwich on toasted bread!"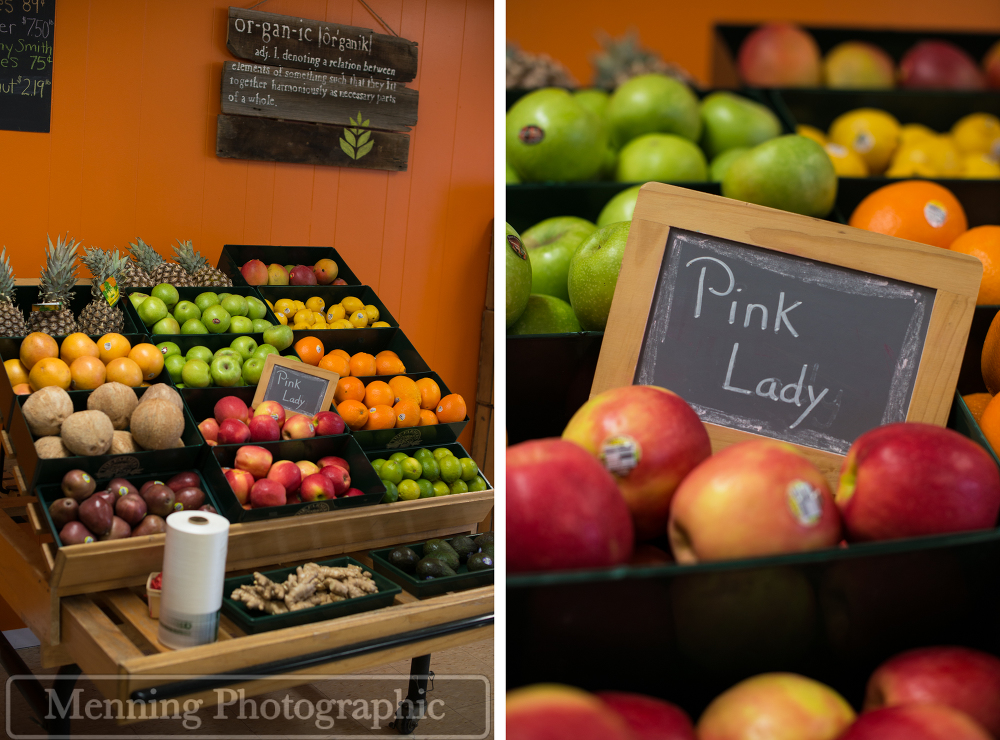 Where do you see your business in 5-10 years? "The looking glass for our business is full of a larger selection of organic produce and dry goods. We strive to be bigger and better every time we place an order, by getting new items and listening to suggestions. Also, we want to expand our business venture by increasing the volume of home deliveries, making healthy food even more available for customers in the local area."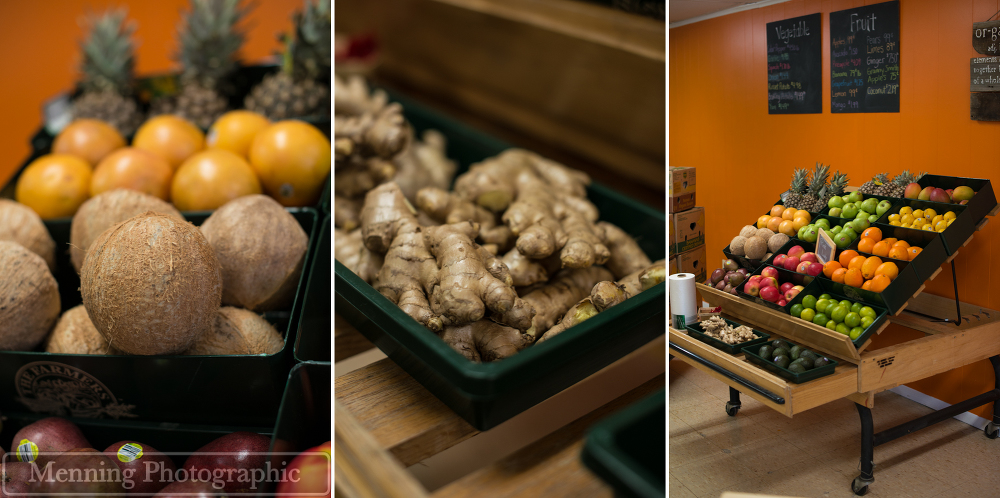 How can someone with a modest to average income afford to eat organic? "The old saying, 'you get what you pay for' rings very true when it comes to organic food selection. When you decide to buy high quality organic foods, you tend to appreciate that purchase more and waste less. When buying a pasture-raised whole chicken for a few more dollars, you will find yourself finding different avenues to stretch that money spent. You buy the chicken, cook it, save leftovers and wait… don't throw away the bones, throw it in a stock pot with some salt and veggies and make some homemade chicken stock! Same goes with produce, if you have some produce that is going bad don't just toss it, freeze it for smoothies or baking.
It is ABSOLUTELY a myth that only well-to-do people can afford organic food. Making healthy choices in life needs to be a top priority. For some personal examples, Quinn and I [Melissa] prioritize our food selection over other luxuries. We have not had cable, dish or other TV service for over 4 years, I [Melissa] drive an affordable car that does not require a car payment, and we eat out very rarely. We also make personal choices to not engage in other spending habits like gambling, smoking, etc. Small decisions in how we live allows us, as a modest income family, to afford organic food. Organics CAN be for EVERYONE!"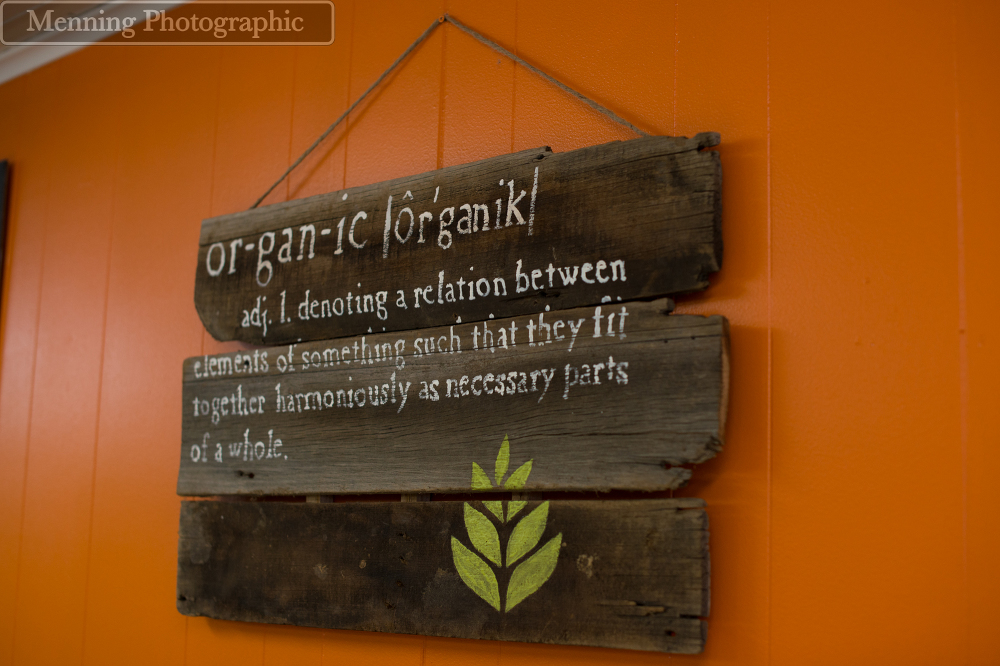 Why is organic food more expensive than conventional food? "Organic food is typically more expensive because conventional food suppliers undercut the real cost of raising good, quality food so that the customers feel like they are getting a better deal. They are able to do this by growing and raising on a large scale with the use of chemical fertilizers and pesticides. Conventional farmers also receive financial assistance from the government in the form of subsidies. The real cost of food is calculated by the hours of manual labor, sustainable growing practices, humane livestock practices, appropriate grazing allowances, and the list goes on and on. Organic food is more expensive because real food requires more tedious care to ensure the safest and best quality."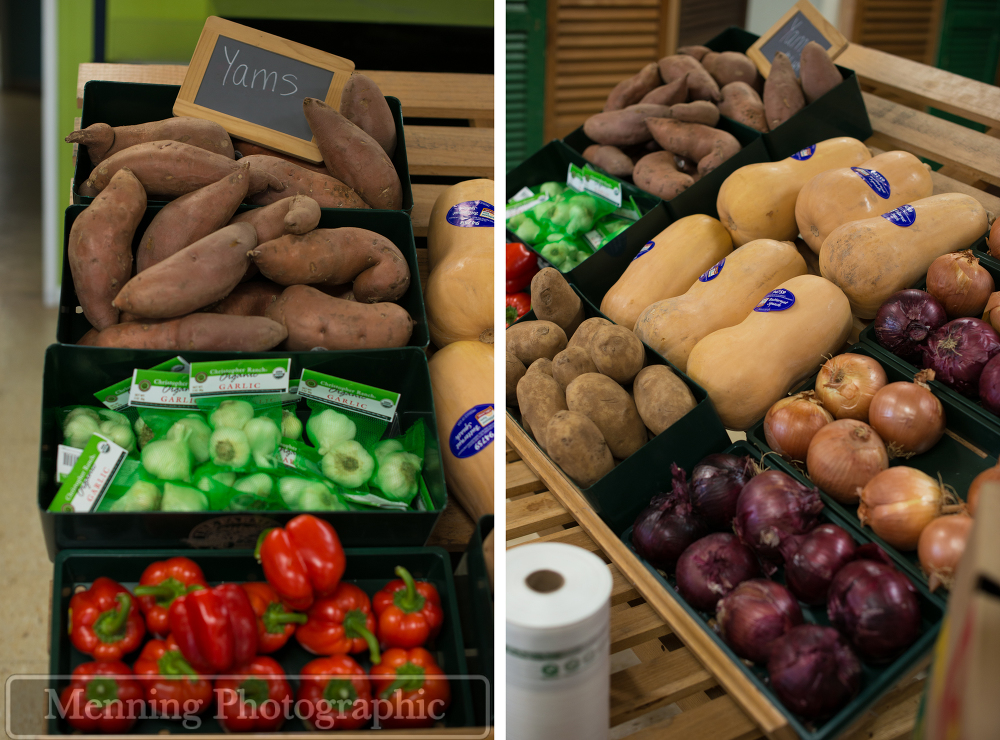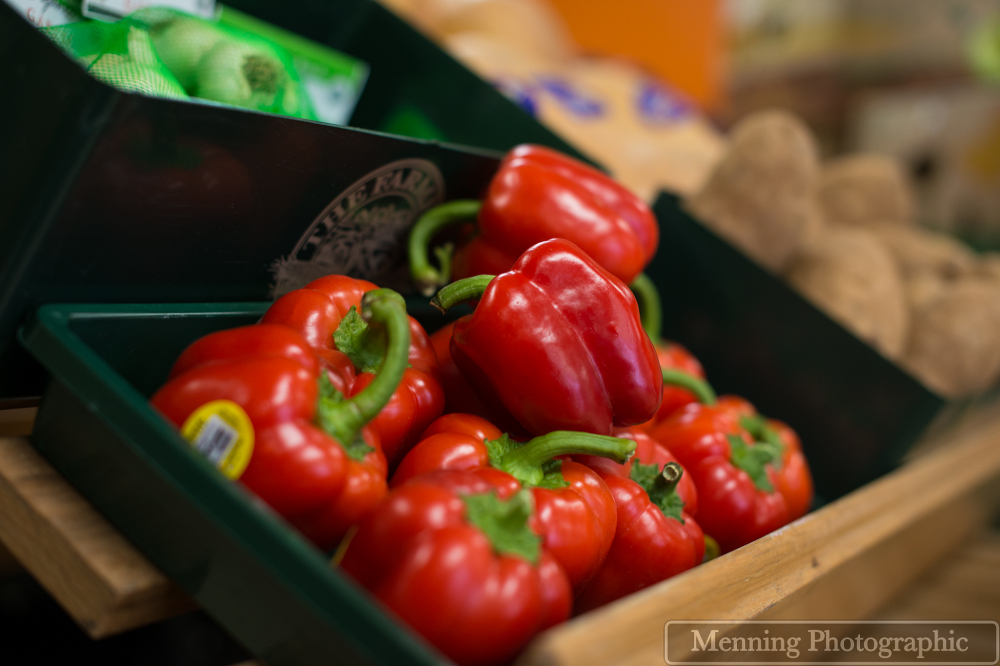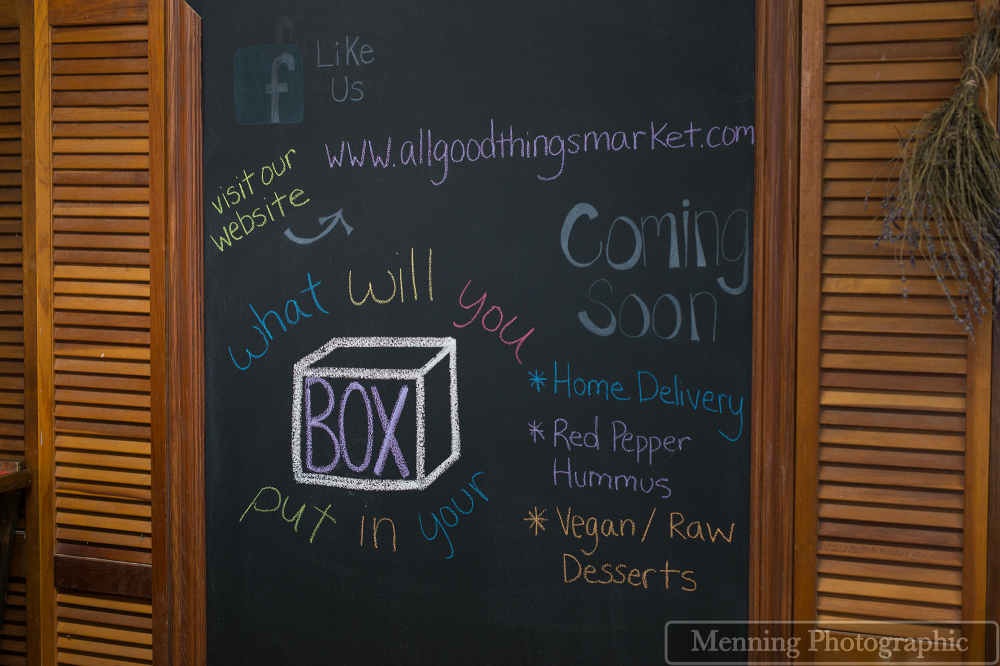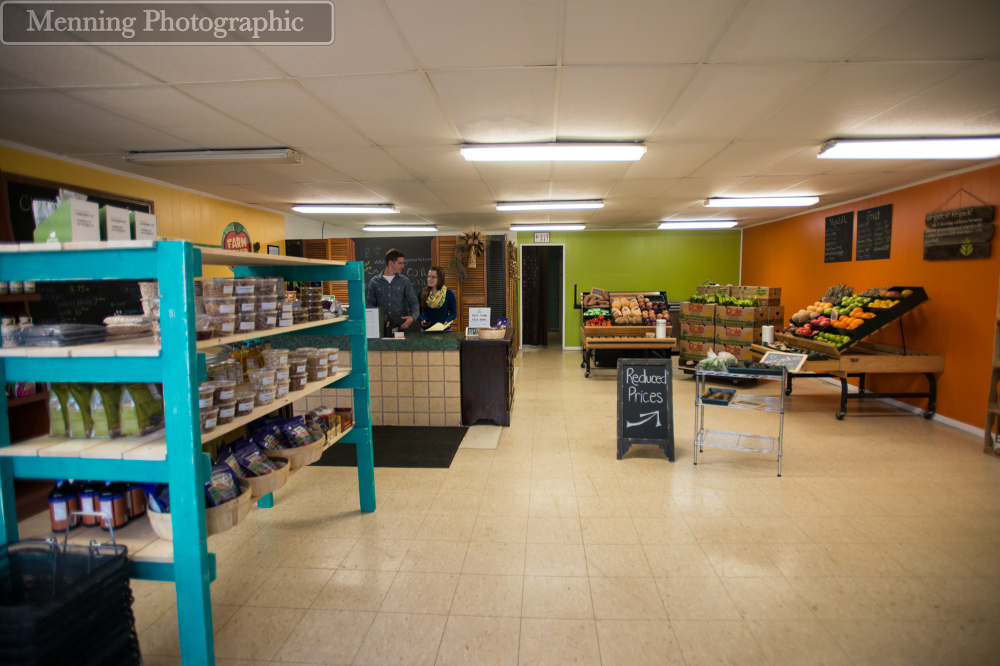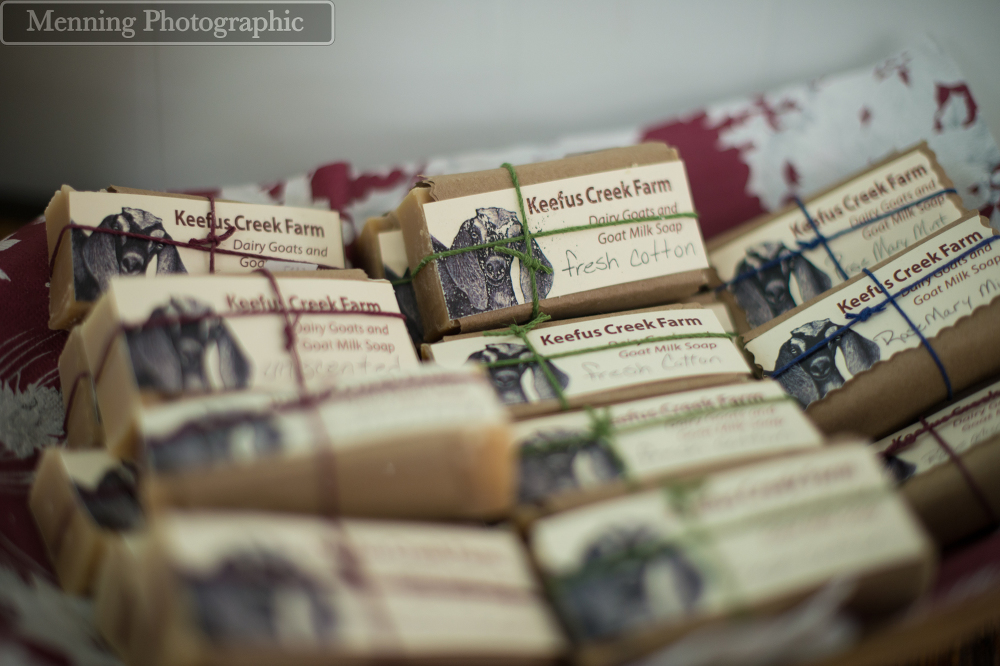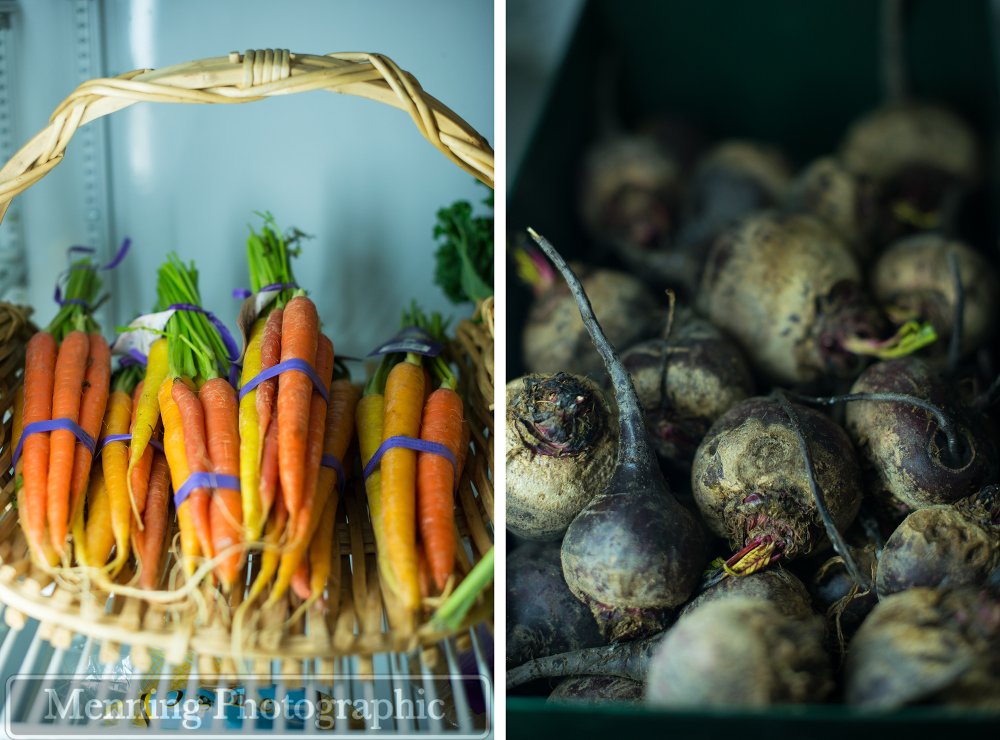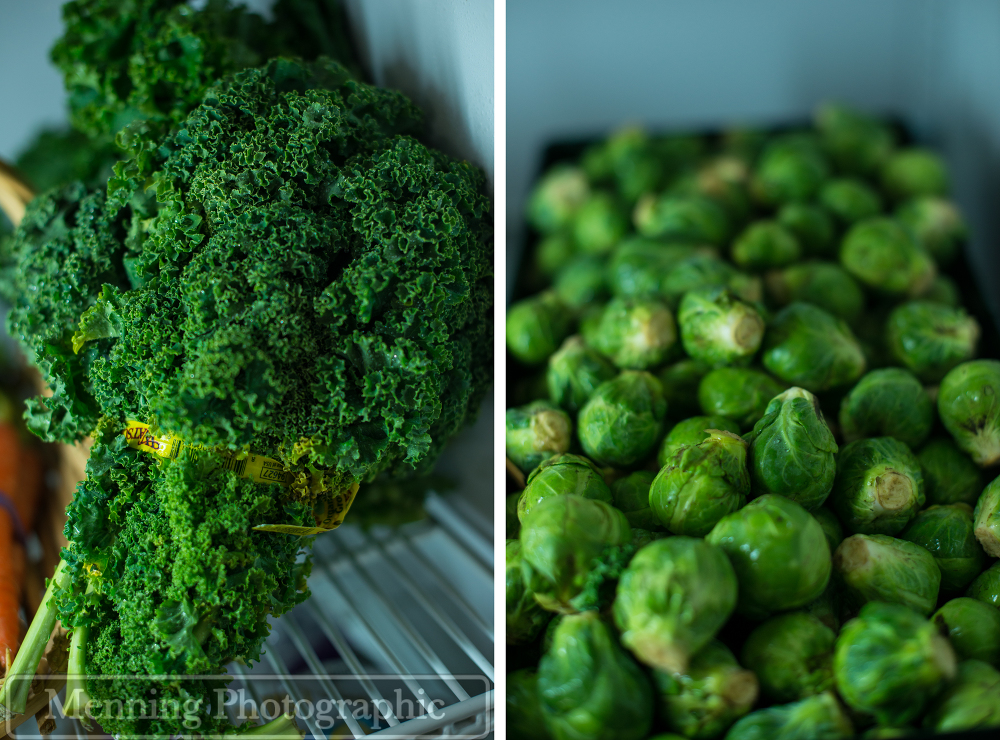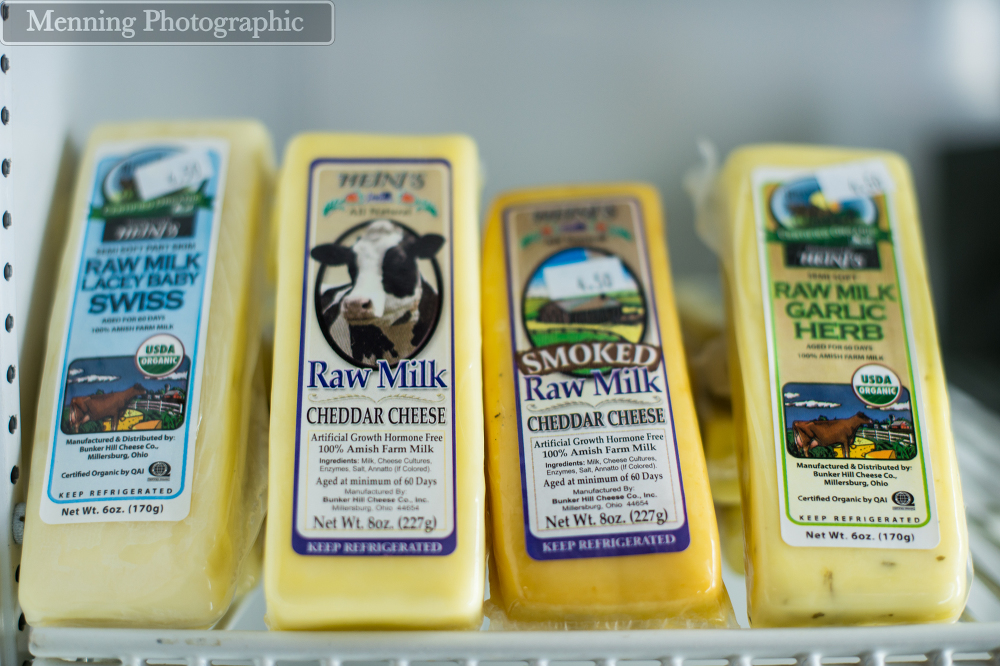 While we were there taking photos, Dave came in to stock up on veggies & dry goods. 🙂 Hi Dave!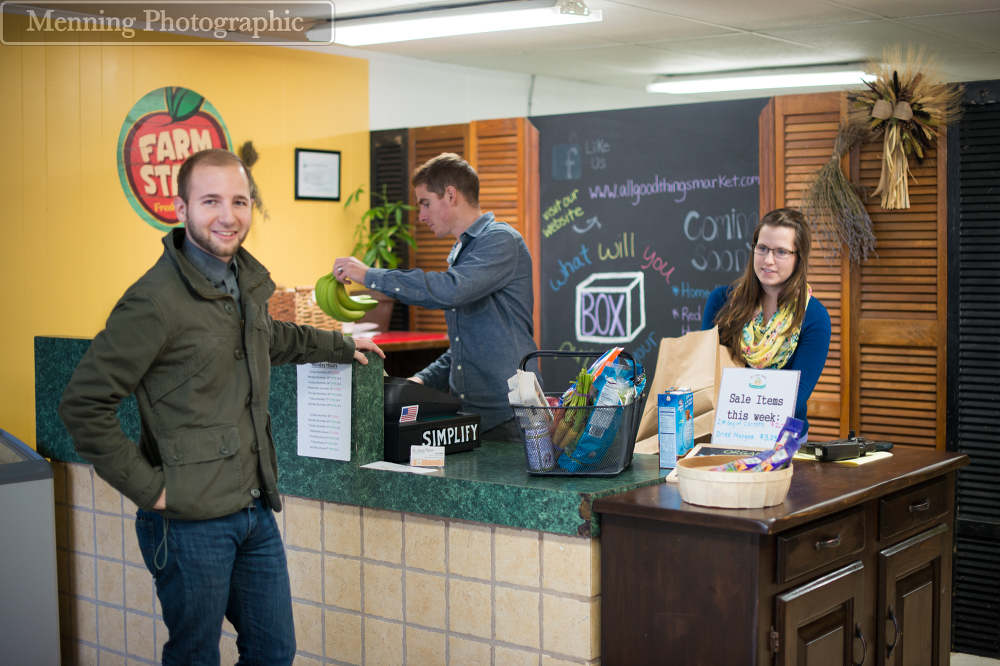 Did you know that All Good Things…
* Has an online store and home delivery
-Does not require any weekly commitments
* Has a retail market open all year round
* Showcases other local business:
– Lamp Post Farm, Columbiana
– Tierra Verde Farm, Deerfield
– Kline Honey Bee Farm, Edinburg
– Misty Maples, Salem
– Keefus Creek Farm, New Springfield
– Grass N Grace Farm, Berlin Center
– Reynolds Farm, Leetonia
-… And hopefully many more in the future!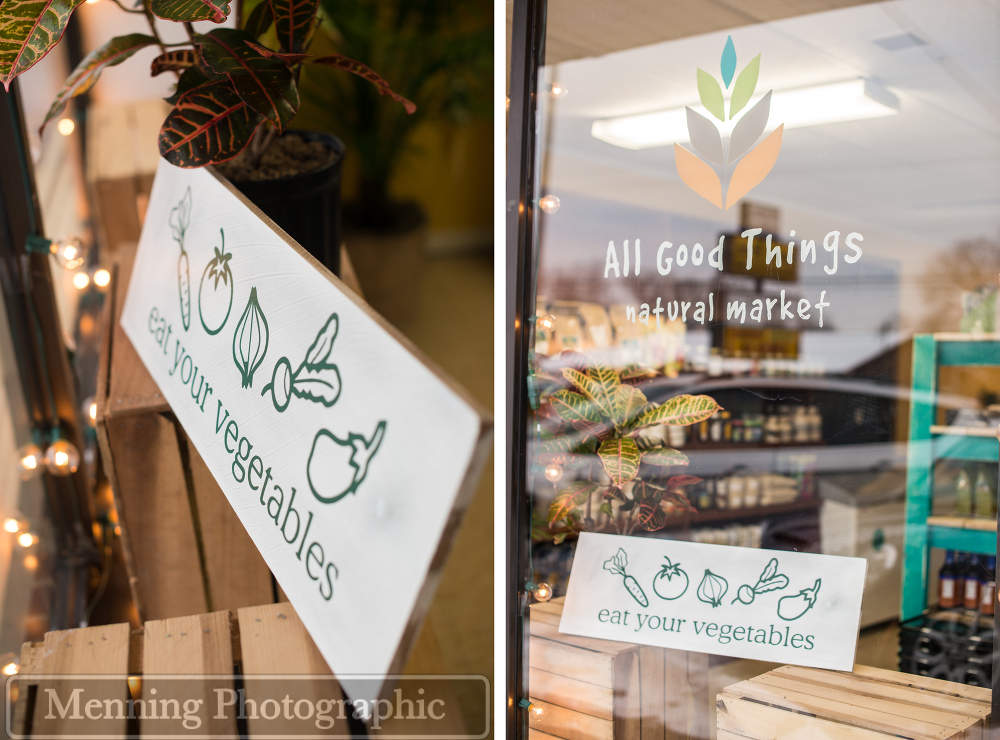 And how could I even begin to resist sharing some of their gorgeous wedding photos?!

Thank you VERY much to Quinn & Melissa Colella of All Good Things Natural Market for being our guinea pigs for our first Small Business Showcase!
Here are some specifics about the retail store:
Location:
908 W Main Street
Washingtonville, OH 44490
Telephone:
(330) 817-0028
Email:
orders@allgoodthingsmarket.com
Hours:
Sunday- Closed
Monday- Closed
Tuesday- 10-6
Wednesday- 10-6
Thursday -10-6
Friday- 10-6
Saturday- 10-3
"Like" All Good Things on Facebook! You'll be eligible for specials & will keep up with new products & what's going on with the business!
We'll be showcasing more local small businesses on the blog so be on the lookout! Also, feel free to submit a small local business to us for consideration!
If you're new to our blog, we're a husband & wife wedding photography team based in the Columbiana, Ohio area. You can call or email us to talk photography or to nominate a small business to be featured: 330.651.4849 or info@menningphotographic.com
See our recent work & personal musings here:
Facebook | Pinterest | G + | Twitter