Today we ventured into the nearly 60 degree temps of NEO & braved the elements to cut down our very own slice of pine. 😉 Our Christmas tree experience of 2013 was MUCH different than that of 2012. It was less eventful . . . but still very fun. We got our tree this year at Channell's Tree Farm on Crestview Road across from the high school. My best friend's grandparents own the farm & it was nice to share the experience of being there with Josh since I had spent a small chunk of childhood playing there with my friend Ashley.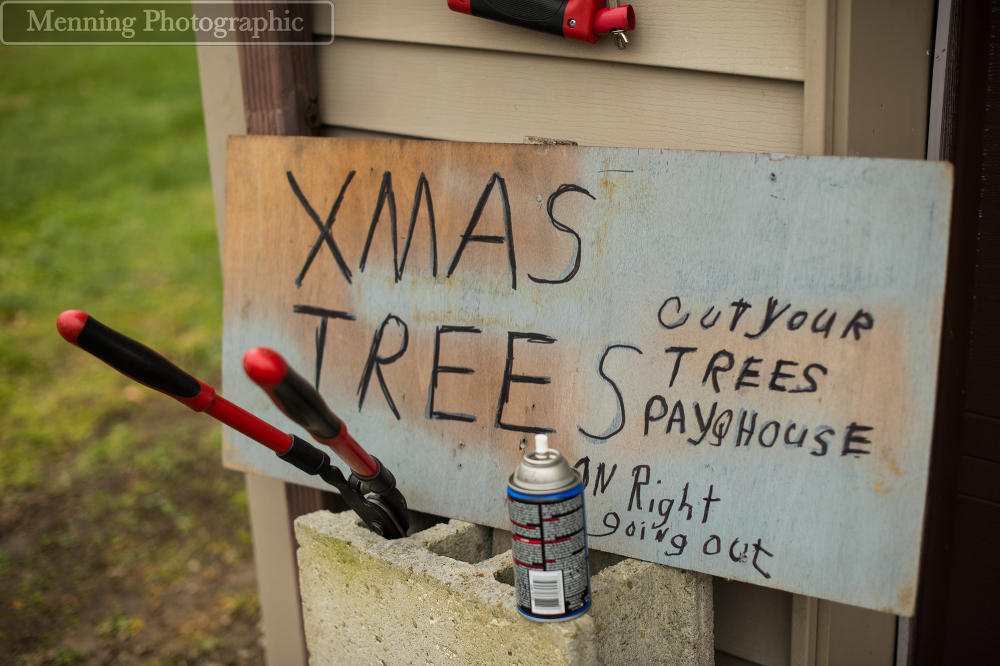 Josh carefully eyed up the rows of evergreens in order to make our selection.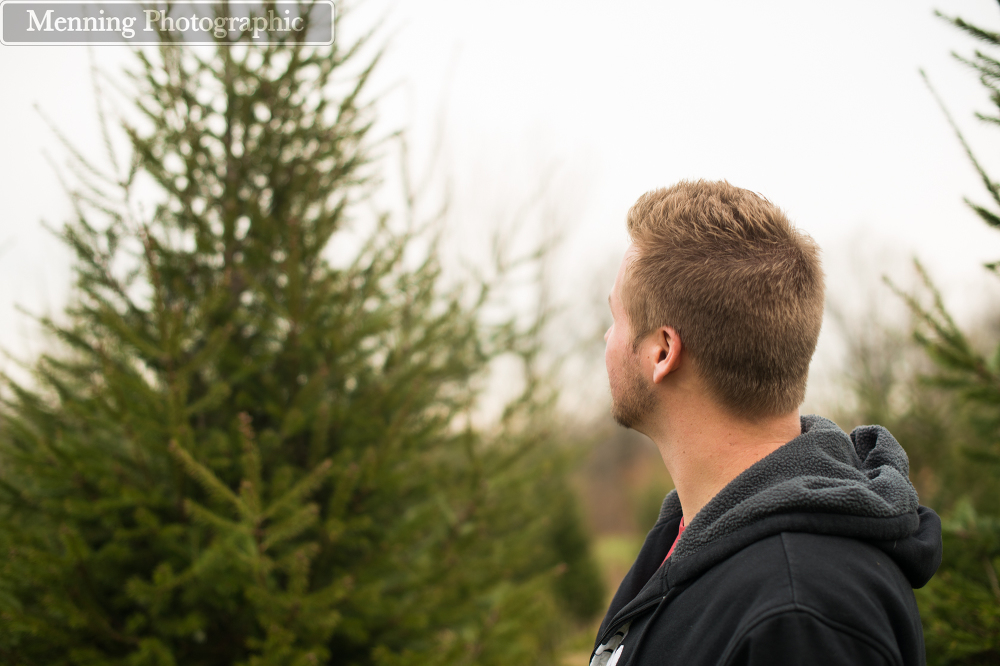 Someone's excited for Christmas.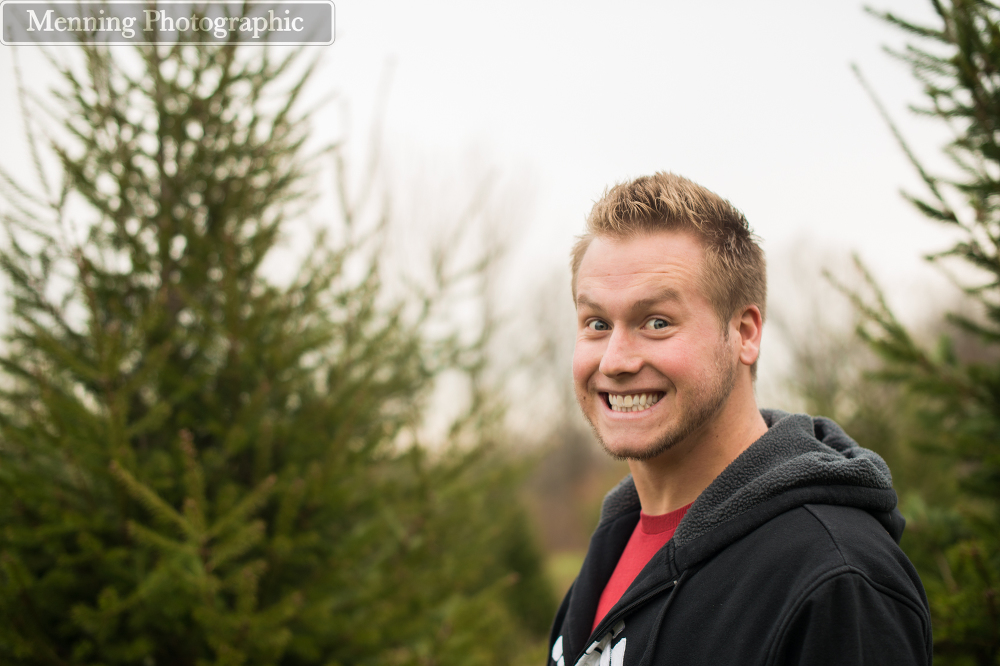 Note to . . . well . . . SELF: The 50 mm is not the best lens for shameless selfies, but there is still something I like about the photo below right. I think it's the fact that Joshua is so darn cute.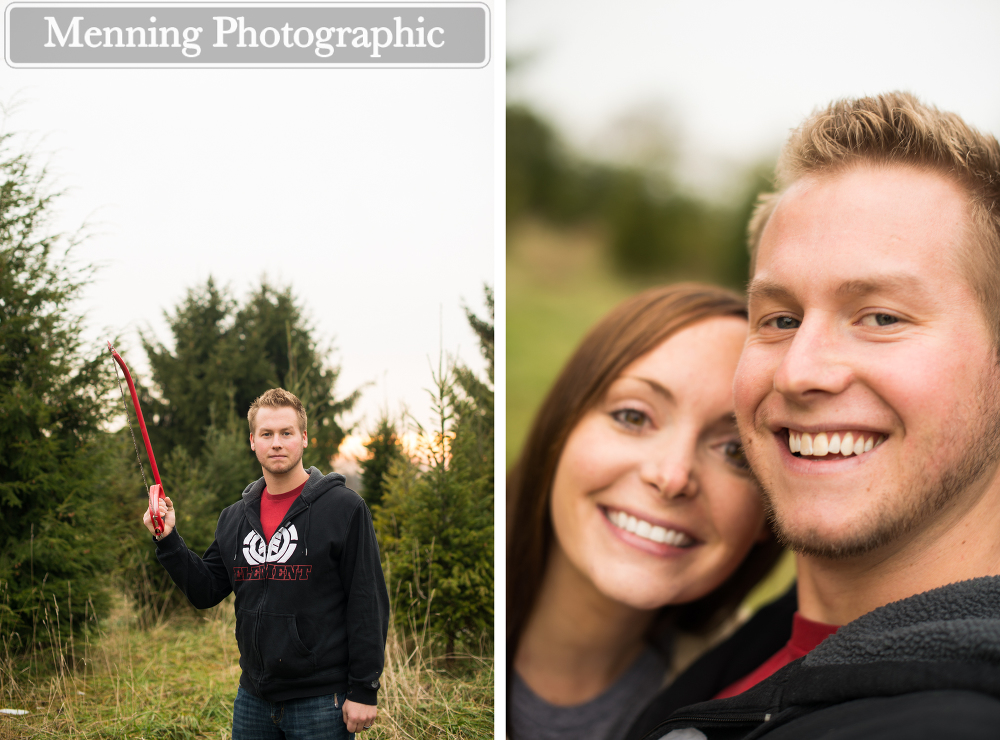 I love living in the country. Our drive to this tree farm took approximately 2.7 minutes.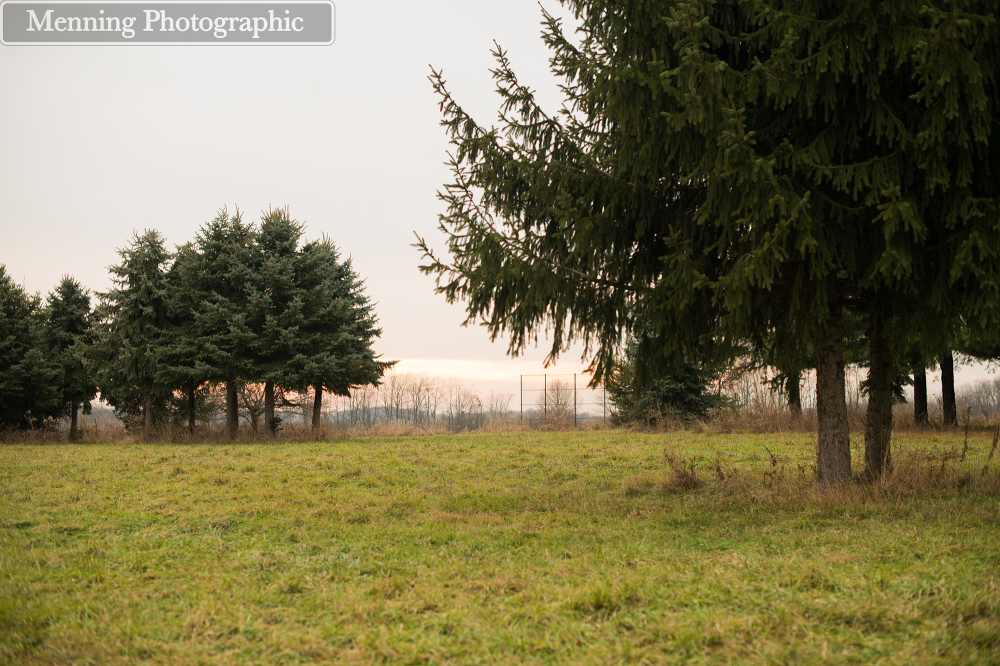 So darn cute, right?!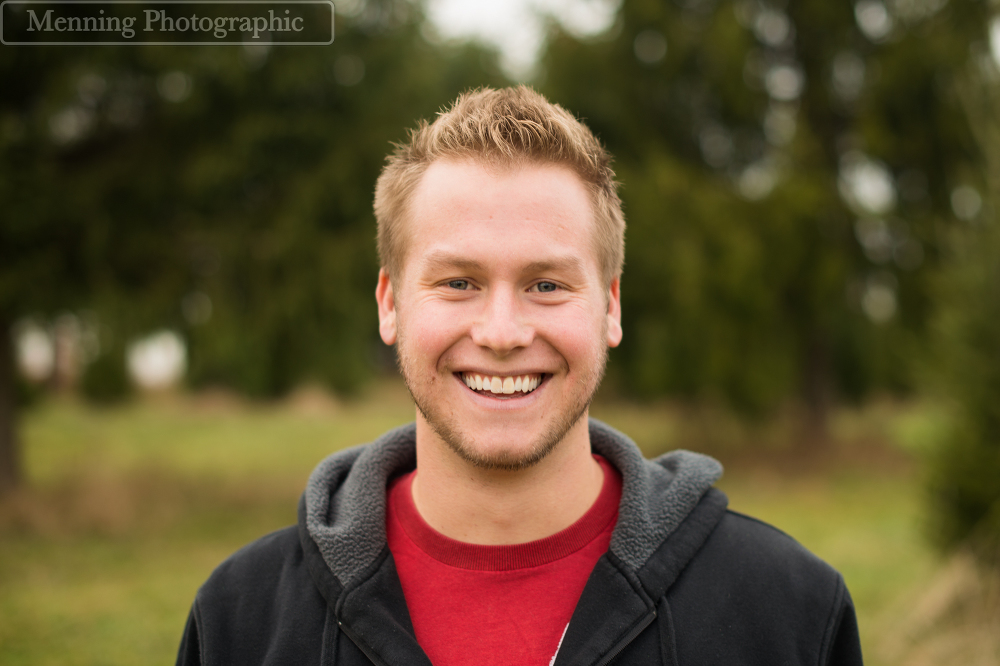 And so darn . . . creepy. 🙂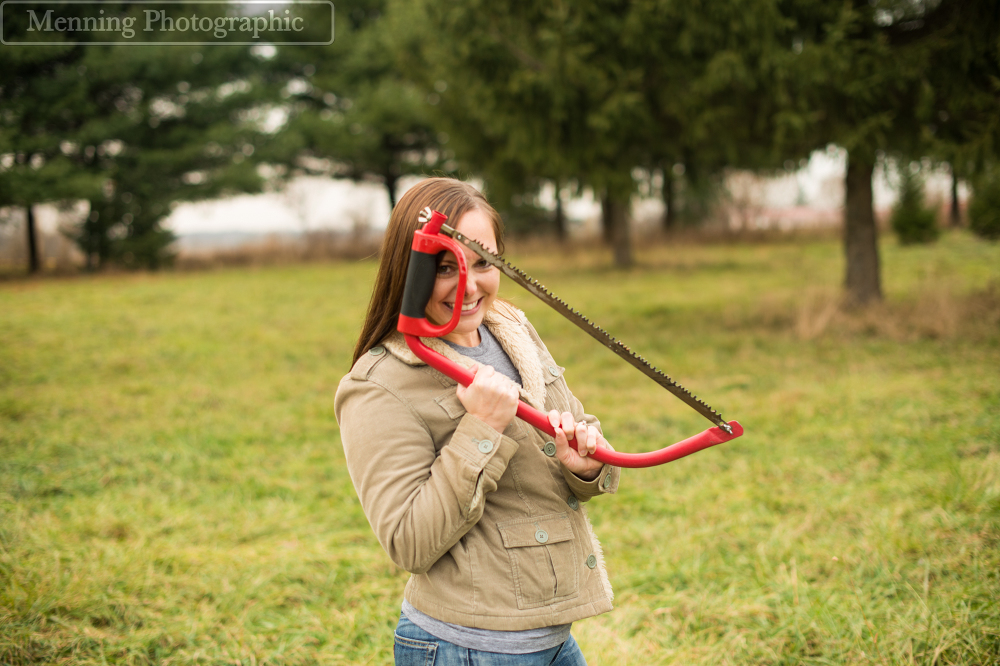 Here is the fine specimen that we selected. Josh said, "Let's pose beside it before we end its life."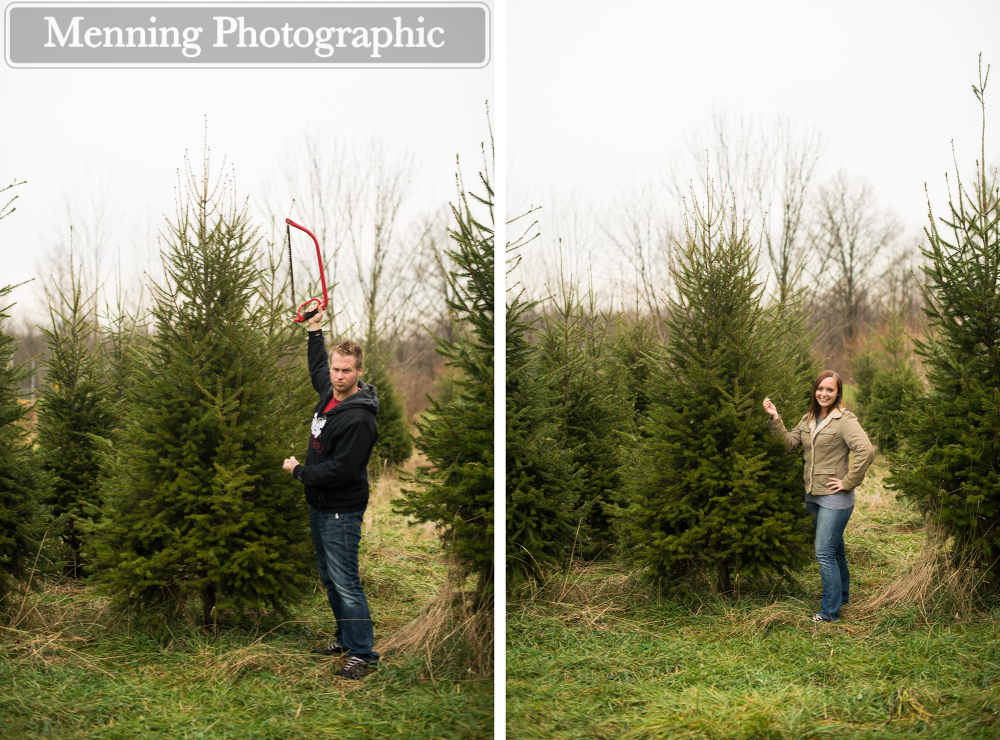 I had to document the fact that he wore his Brooke & Erin's Race to the Altar gloves.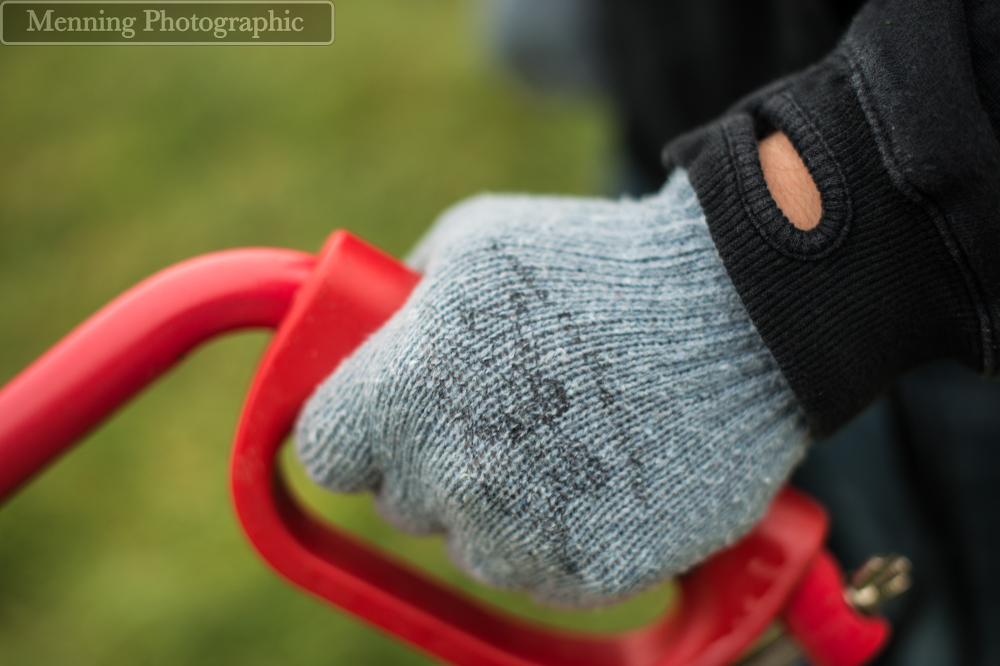 Men, men, men, men, manly, men, men.


Timber!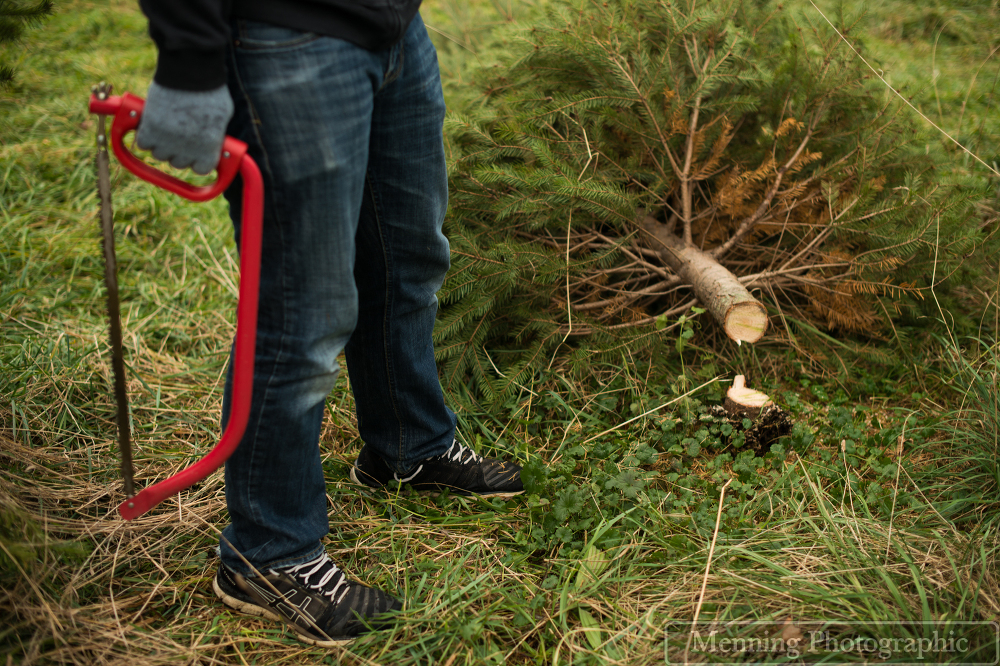 My hero. 🙂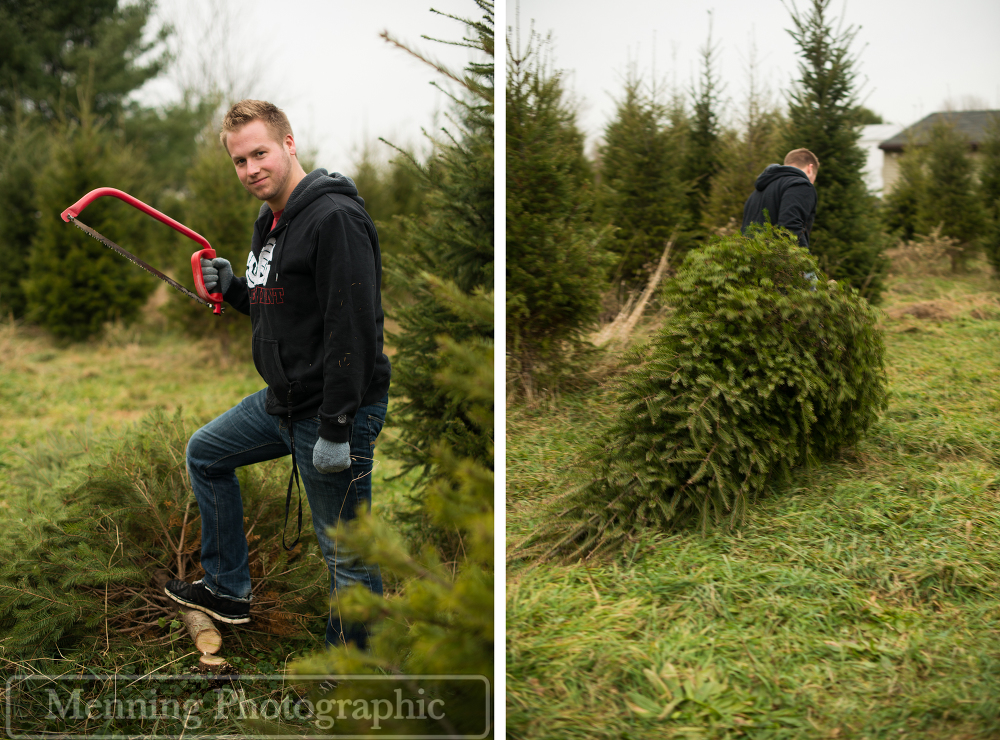 He hoisted that tree above his head like it was nothing and strapped it to the top of our SUV (on top of a tarp, of course).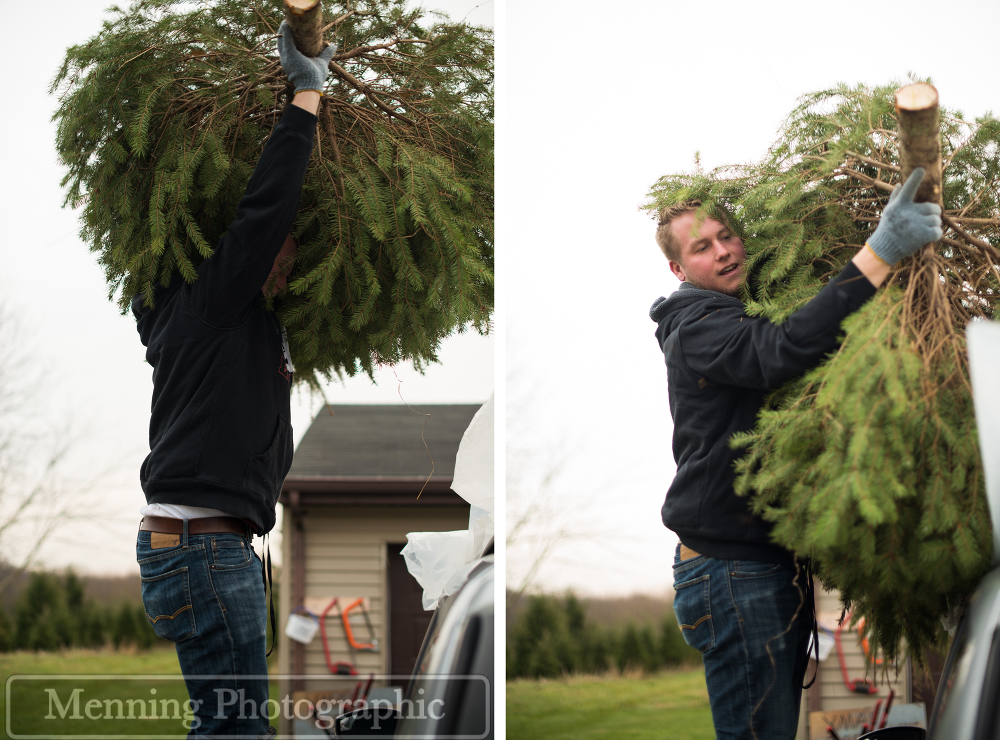 I say this year was less eventful than last because this year we had an SUV. Last year we shoved our 9 foot tree into a Ford Focus. "Little full. . . lotta sap." Â Name that movie.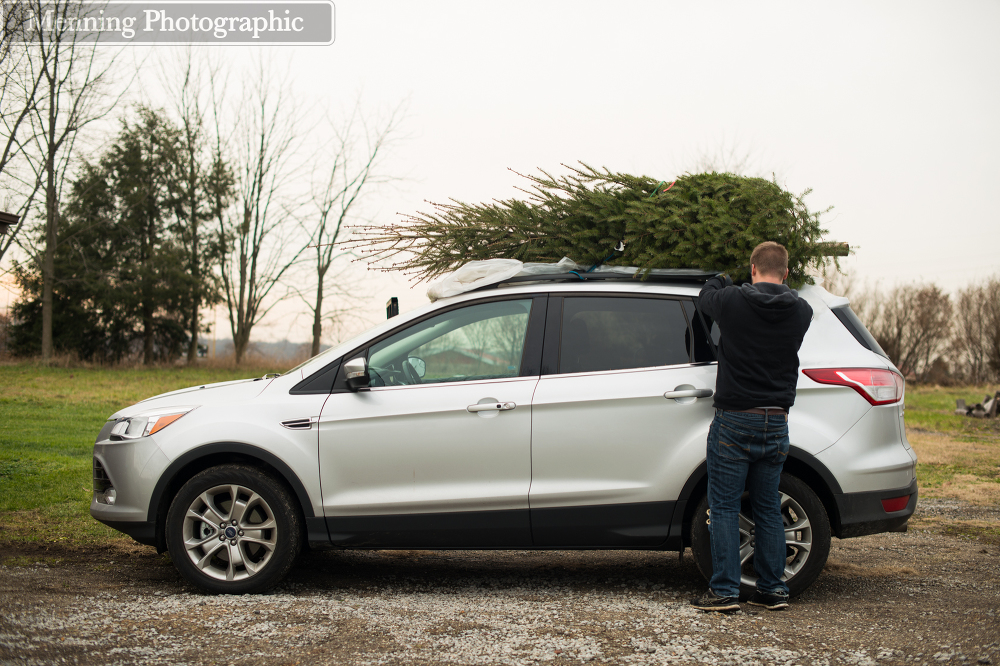 I was working pretty hard while Josh bungee corded that tree to the top of the vehicle.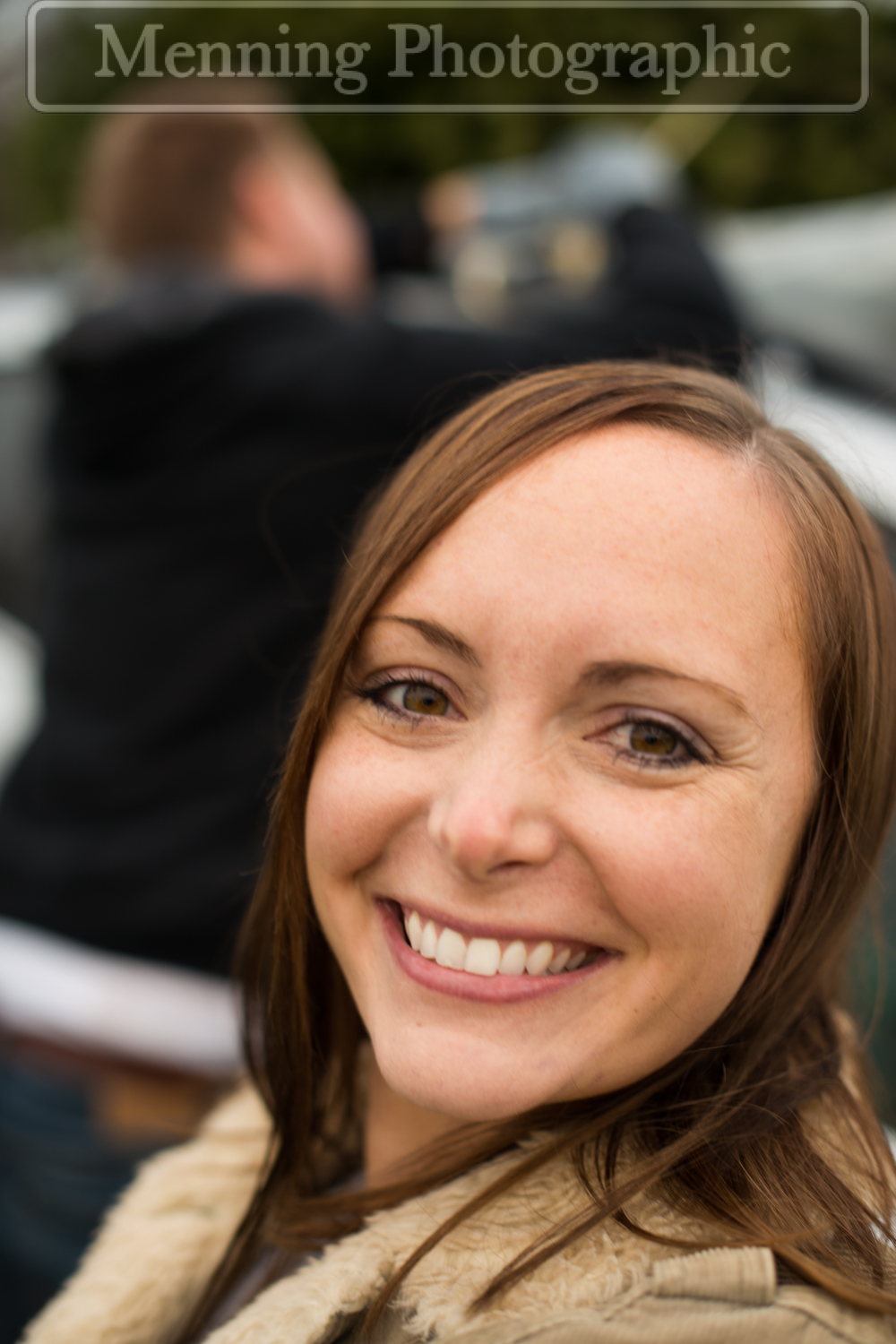 Here is the finished product with our Brutus the Buckeye topping the tree! The two pugs weren't too impressed. Just wait until we put their Christmas sweaters on them for our family photo. They'll be thrilled. 🙂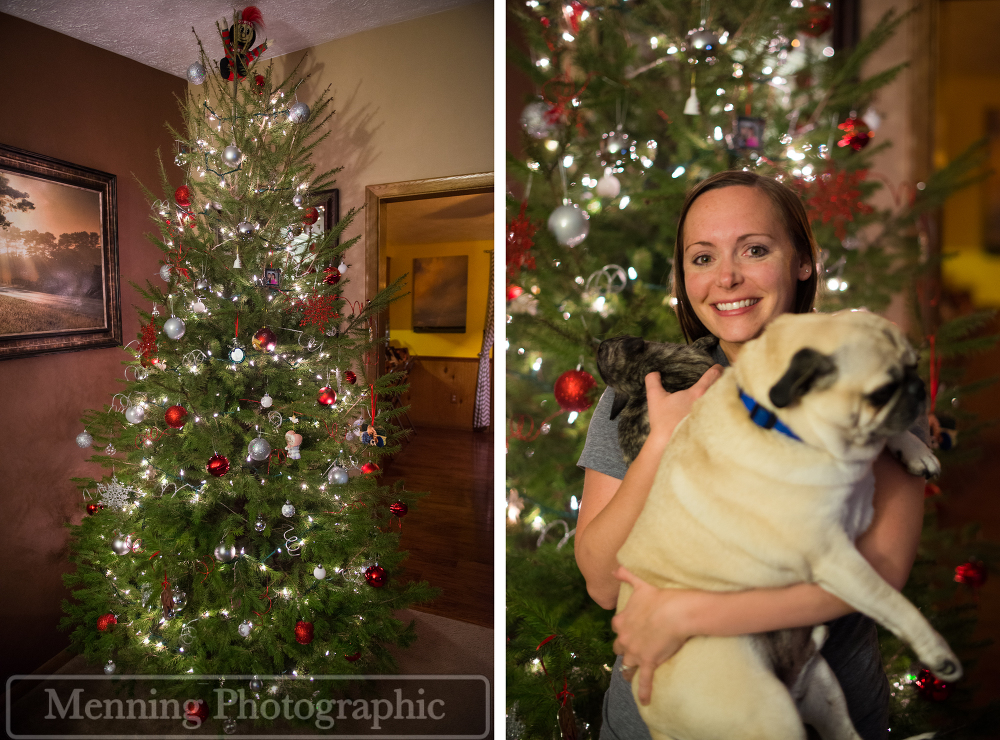 Thanks for enjoying our little slice of life for today! 🙂 I am truly thankful to share my lovely home with a wonderful husband and two cuddly pugs. It brightens the Christmas season even more than I thought possible.
Facebook | Twitter | Pinterest | G +