When we were contacted by an adult son about this photo session with his father in their firefighter uniforms, I thought, "Wow, more people should do sessions like this." Of course, parents have tons of professional photos taken of their children when they're small and throughout school, but professional photos of parents and their children seem to dwindle after the children grow up and leave home. Why? We realize that lives become busy and time spent together with families seems to become rare and often only occurs during holidays, but we're firm believers that family is one of the most important aspects of life. That deserves commemoration in photos. We're so glad we had the opportunity to take these photographs of two brave volunteer firemen keeping a family tradition of saving lives and protecting others going strong. Their dalmatian, Rebel, even got to be in a few.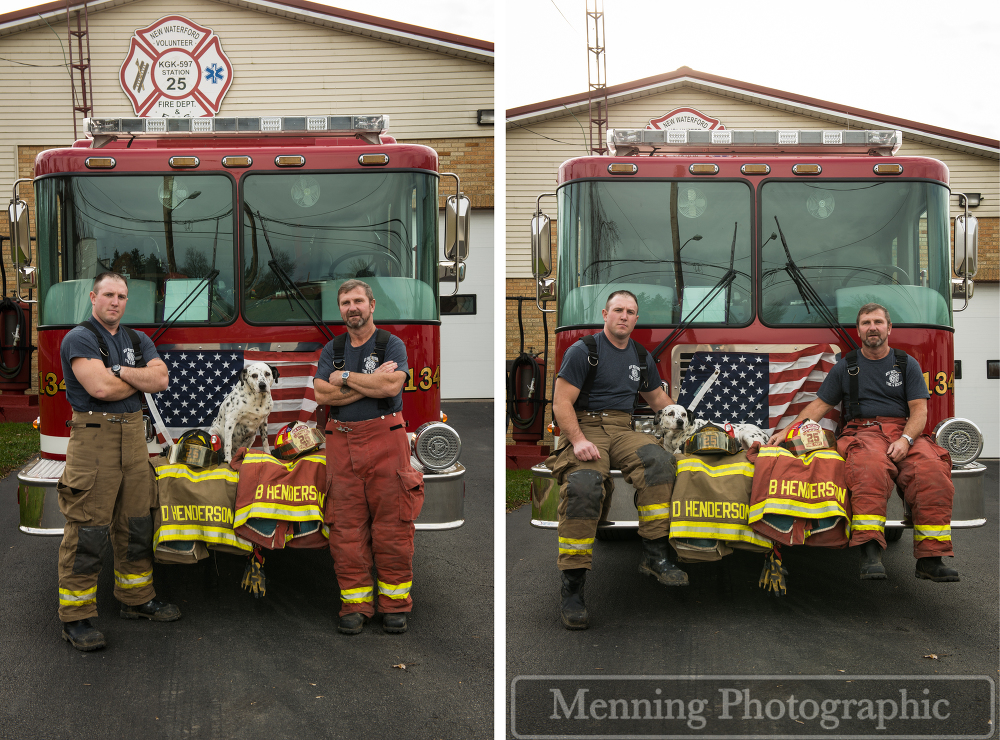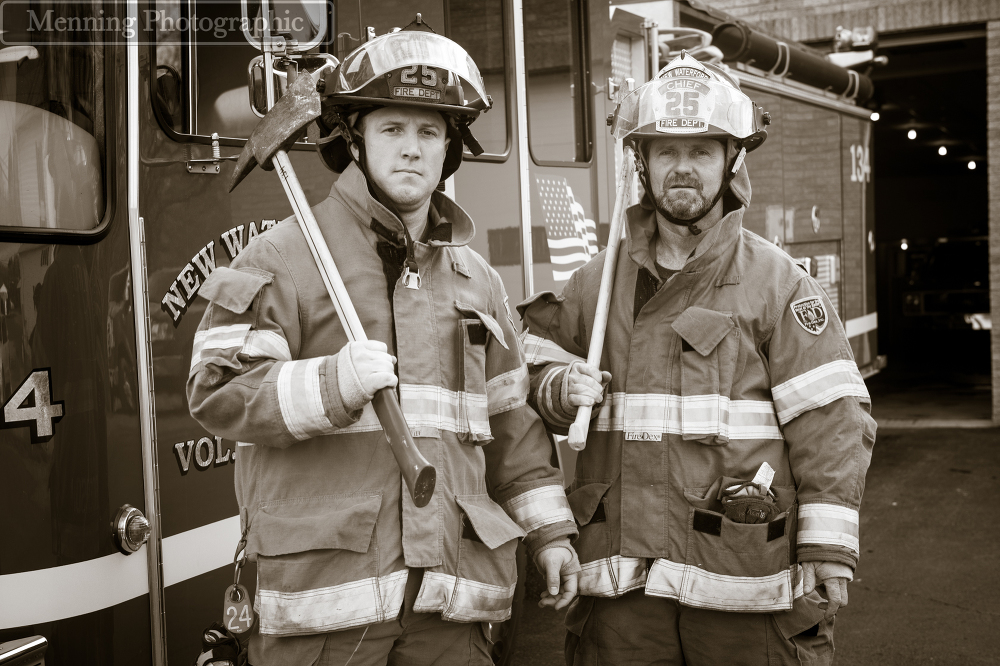 The father, Bryan, has selflessly dedicated over 30 years of his life to being a volunteer firefighter. Thank you for your service!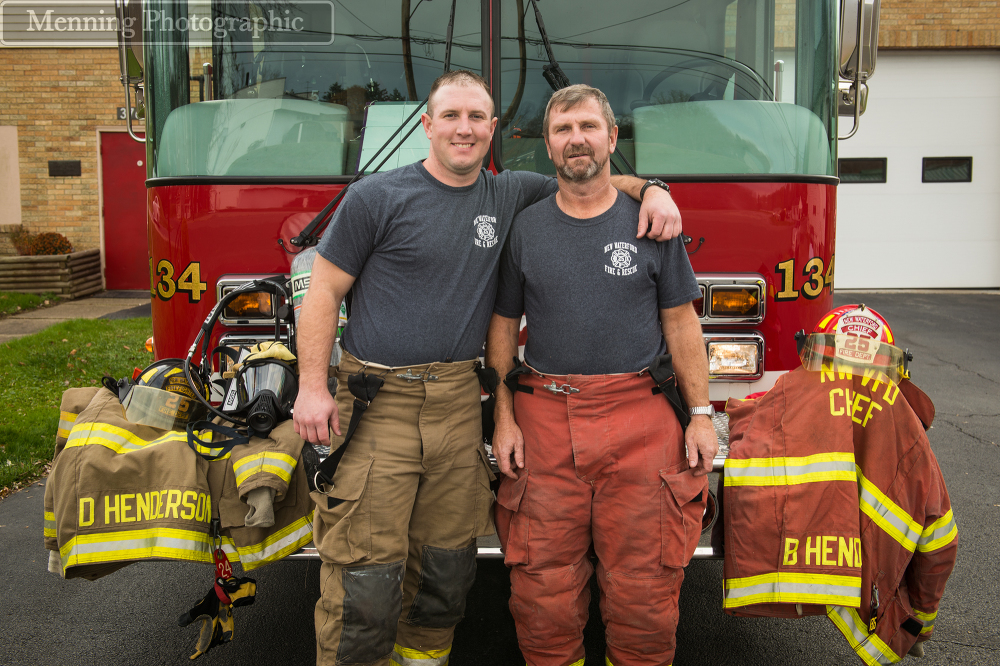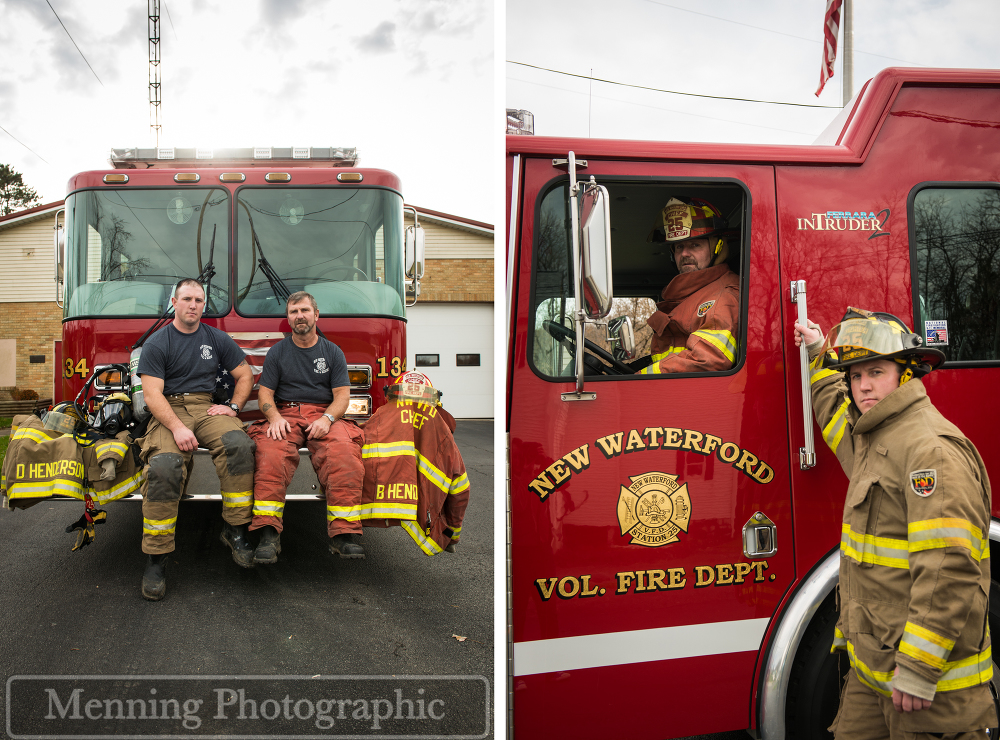 And the son, Dustin, is courageously following in his dad's footsteps.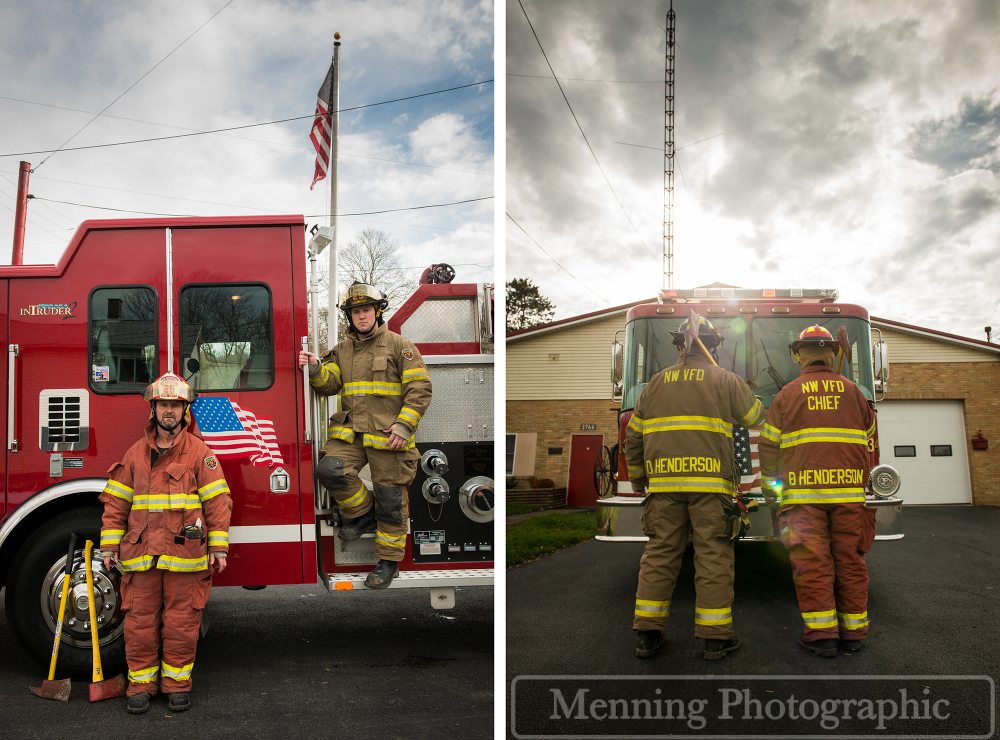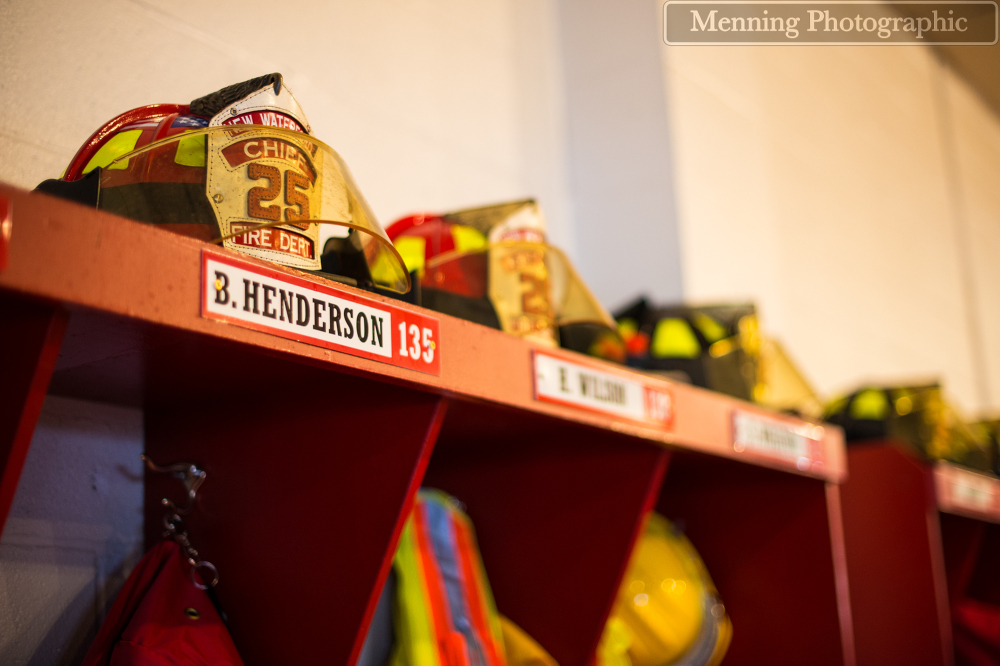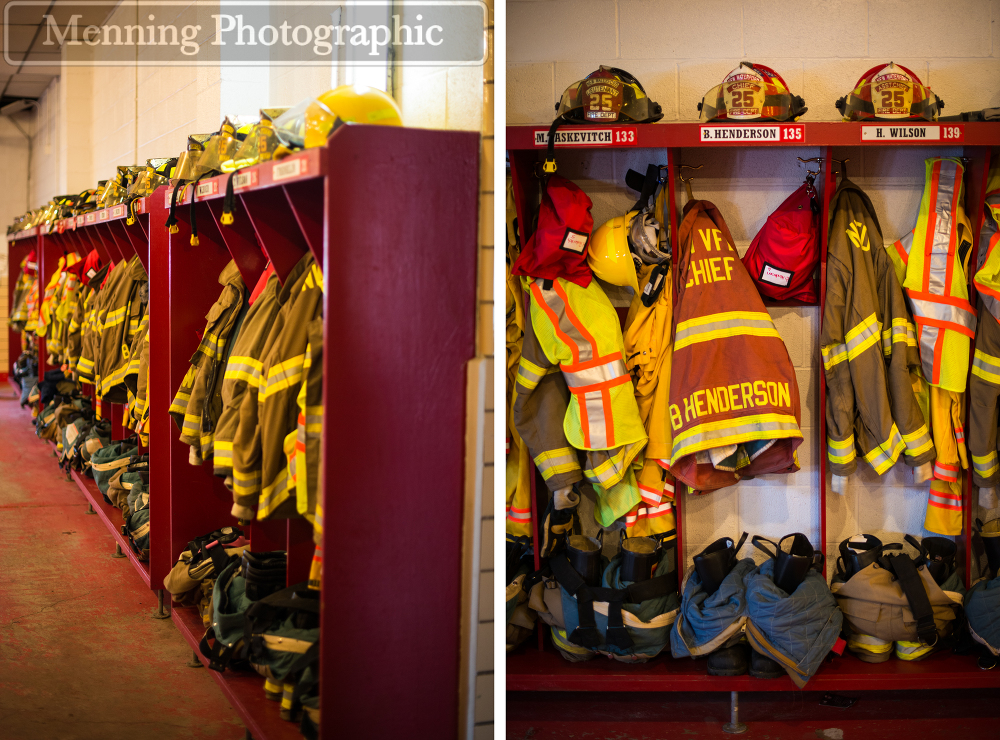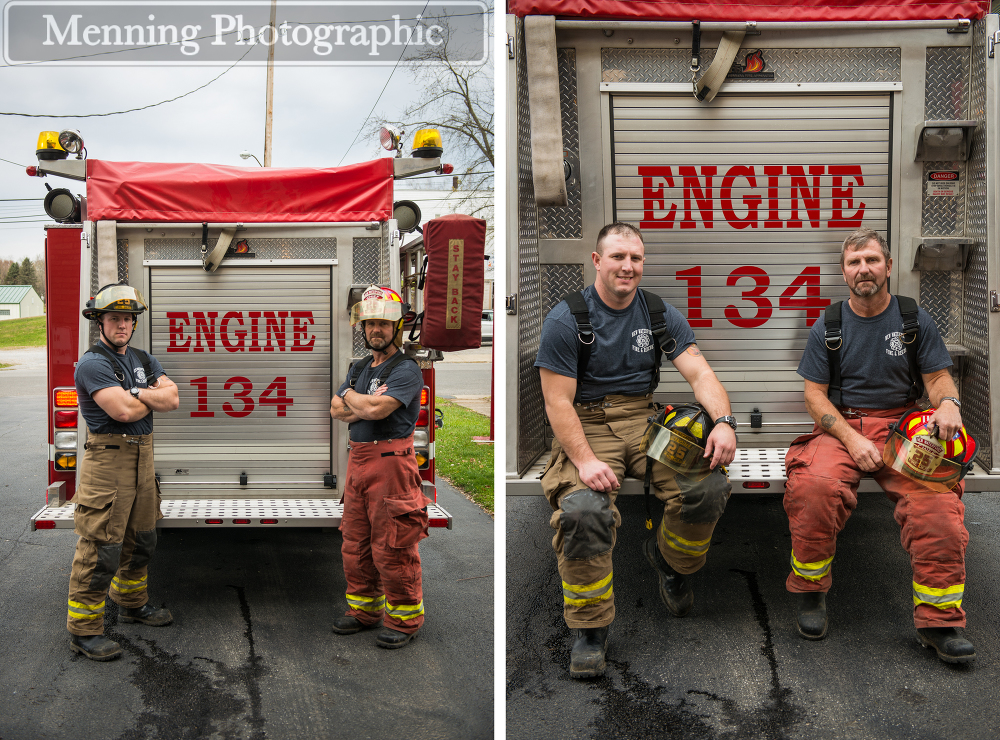 Thanks, Guys, for a great session & for your service to the community! We appreciate you. We're glad you took the time to allow us to capture these memories for you.
If you're interested in having Josh & Danielle photograph your family portrait session, call or email us: 330.651.4849 or info@menningphotographic.com.
Check out recent work here, too: Facebook | Twitter | Pinterest | G +