Sarah & Frank's engagement session was THE ULTIMATE snowy engagement session! It was absolutely Winterific! 😉 We had a great time trudging around in the deep snow with them as HUGE wet snowflakes fell from the sky.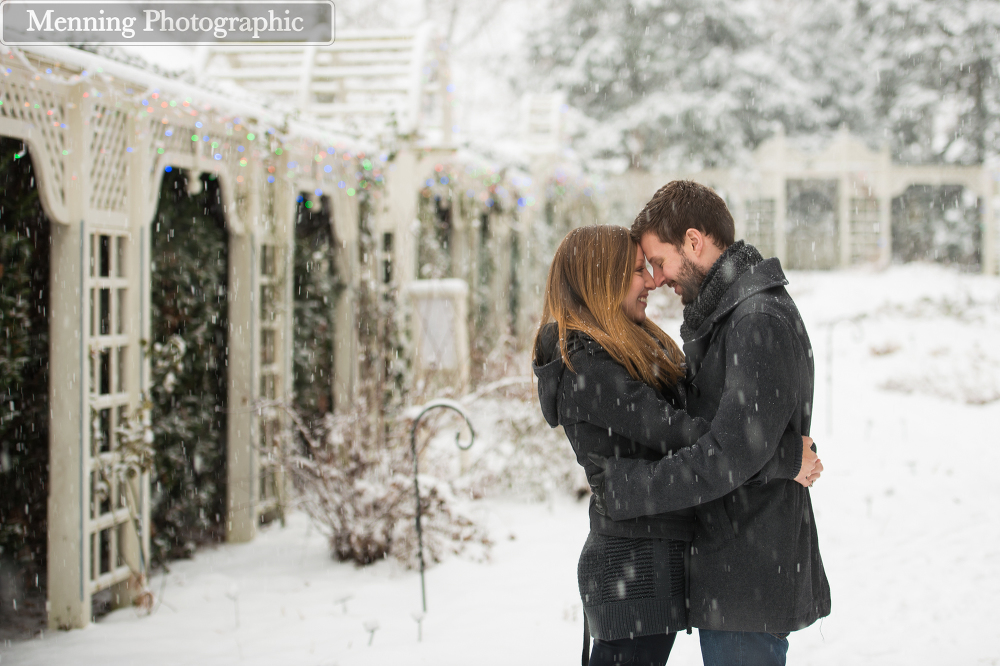 Mill Creek's Fellows Riverside Garden is all decked out for the holidays.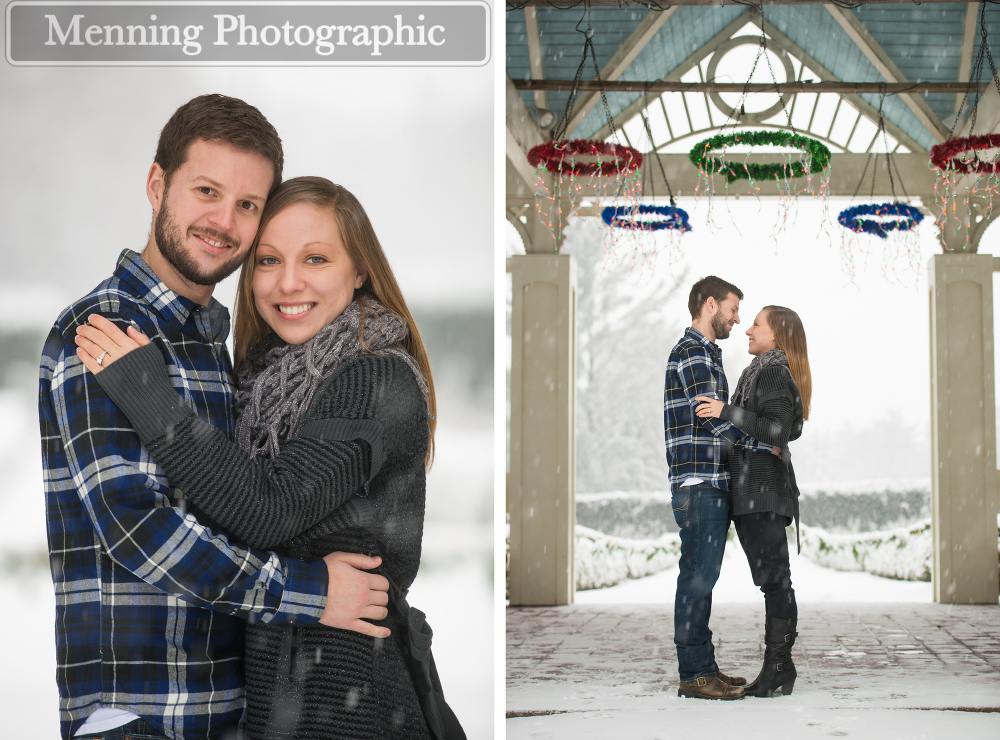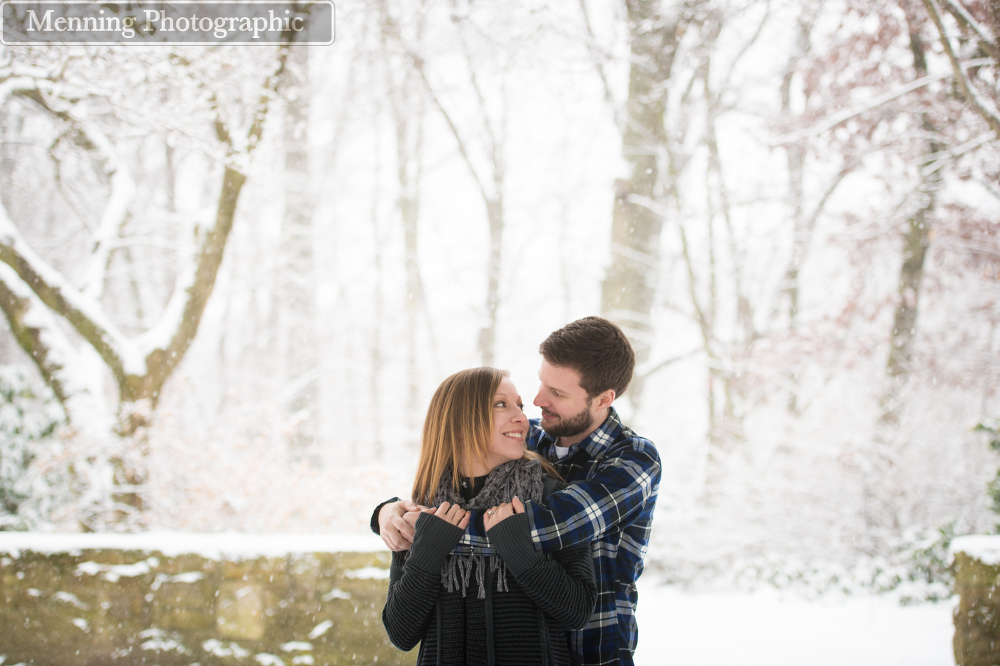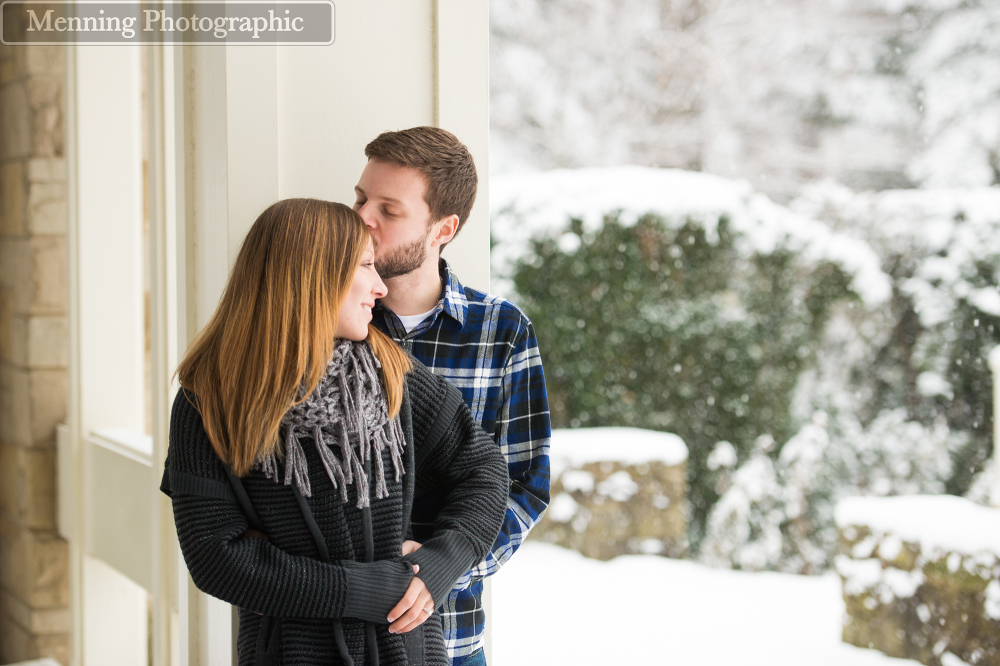 This session was really fun because Sarah & Frank are one of those couples who put us at ease. We loved seeing how much they love each other. They're both super chill & laid back so we felt like we'd known them forever even though we had only met them once before their engagement session.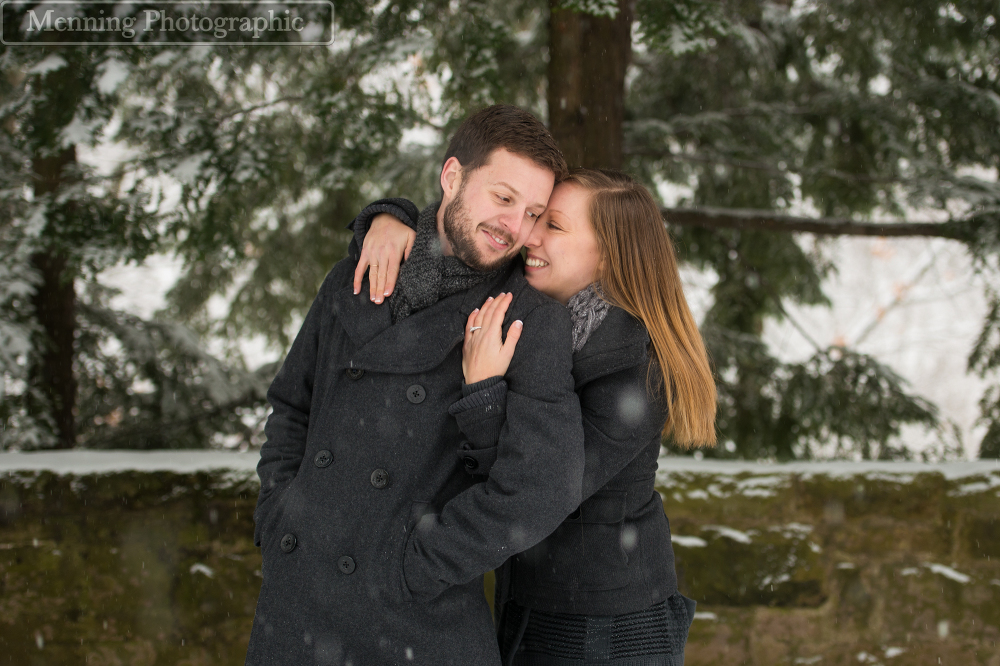 Sarah & Frank met while at college through mutual friends. They shared so many common interests. They both like to travel and to discover new craft beers. He is into photography as a hobby & she likes to play soccer.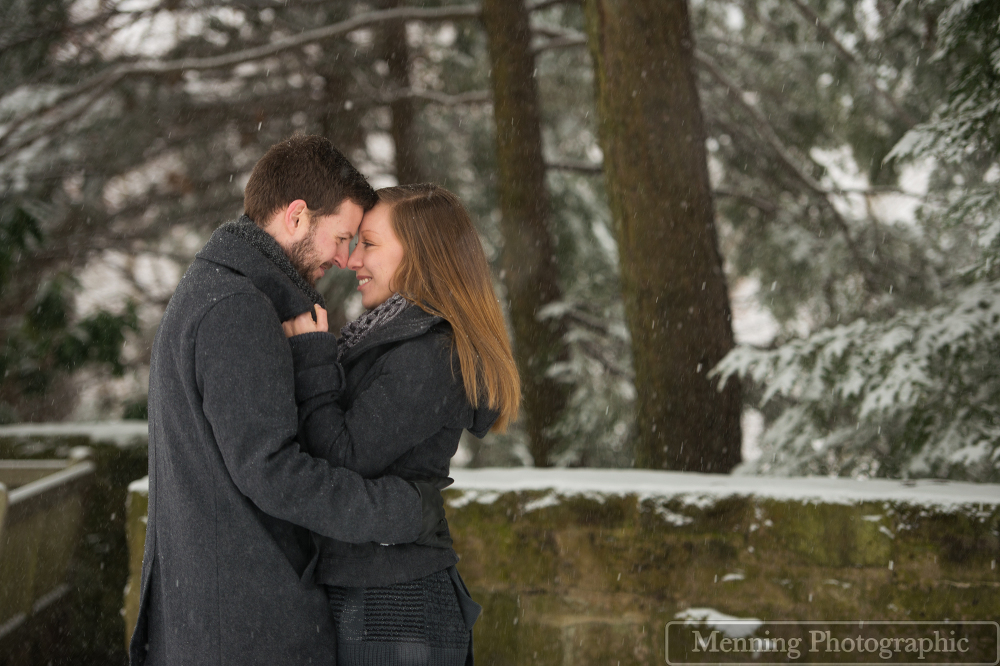 Such a gorgeous bright smile, Sarah!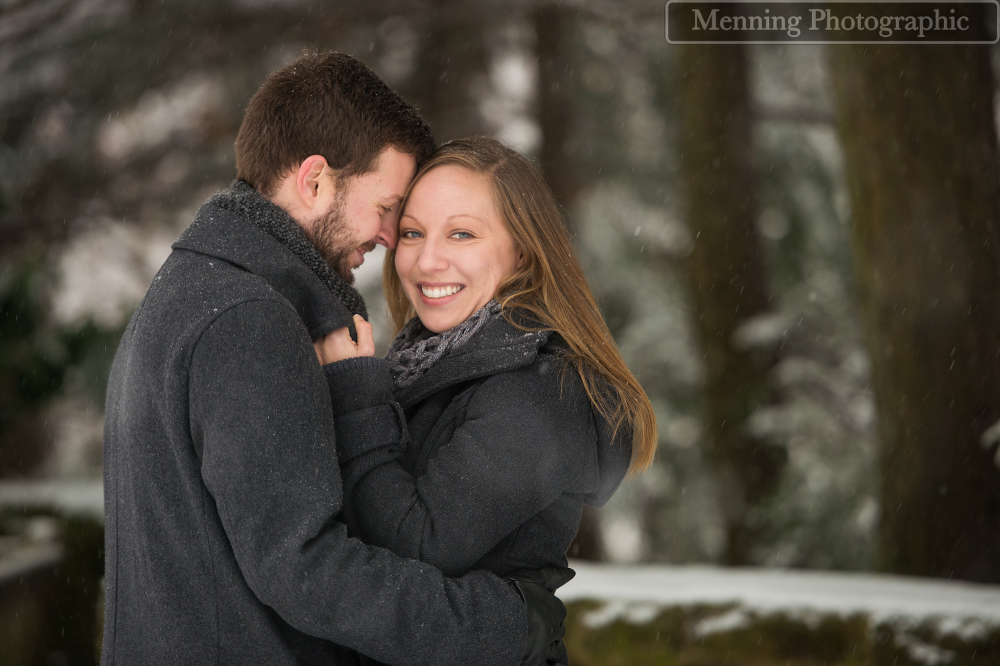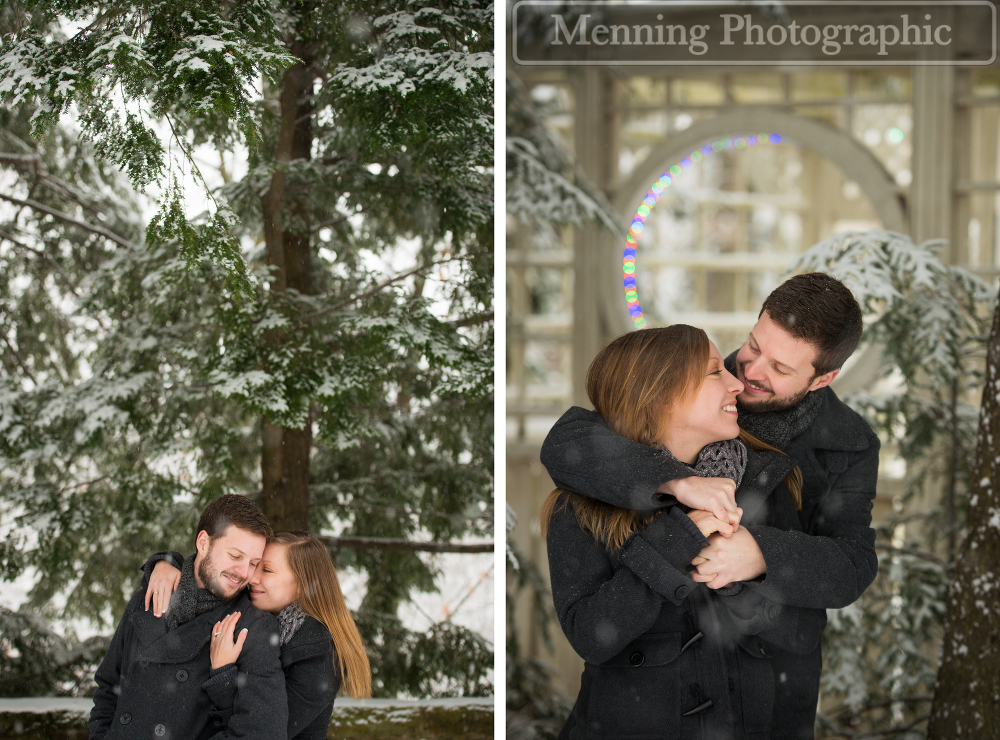 Sarah, Frank, and Frank's family all traveled to Puerto Rico last year & Frank had a super special small box to carry on the plane with him. He was definitely NOT checking the bag with THAT box inside. 🙂 When they all went through security at the airport, Frank heard a couple of TSA workers discussing the contents of that small box in his luggage. He desperately wished that Sarah hadn't heard them. Thankfully, she hadn't. . . so she could be surprised as EVER when he got down on one knee in Puerto Rico, asked her to be his wife, and presented her with the contents of that small box that had traveled all the way to Puerto Rico. 🙂 He even had a family member nearby to capture it all in photos- perfect!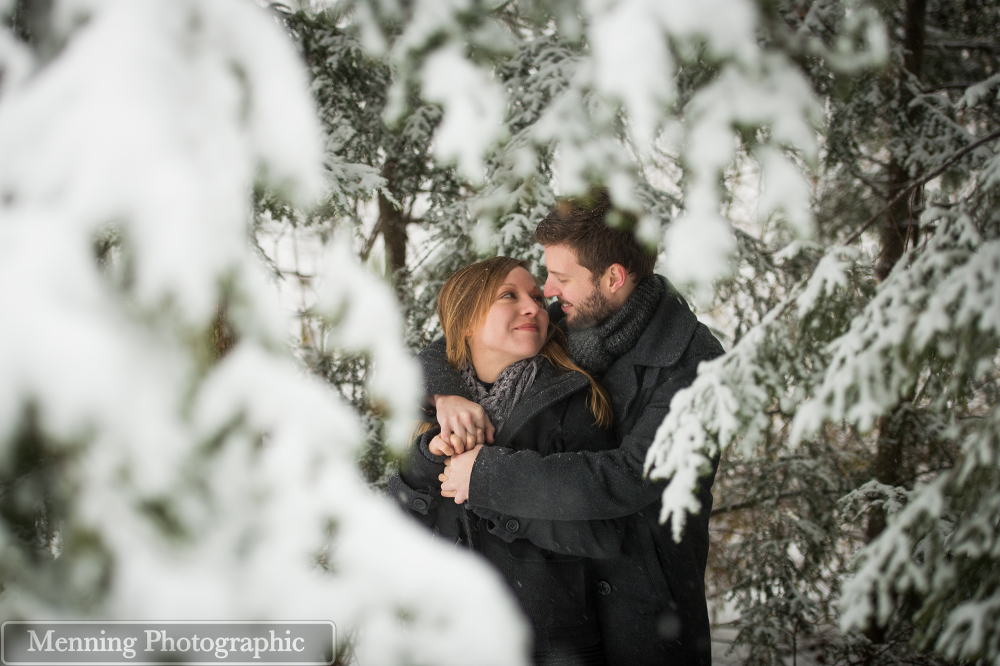 And now anyone can see just how excited these two are to be embarking on the journey of marriage together. We're happy to be photographing their wedding day in October 2014.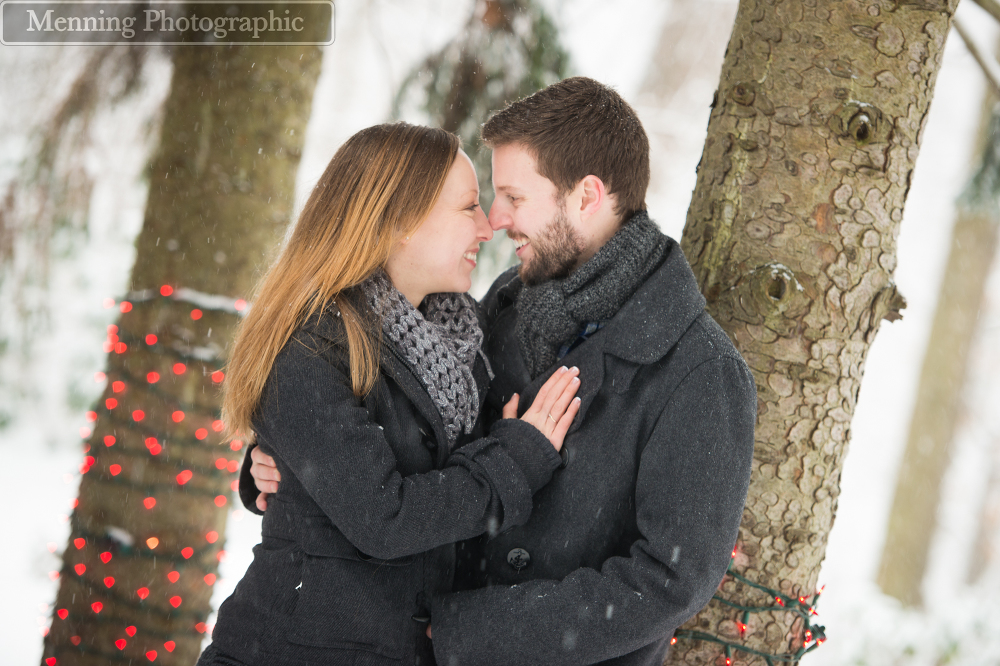 Dreamy.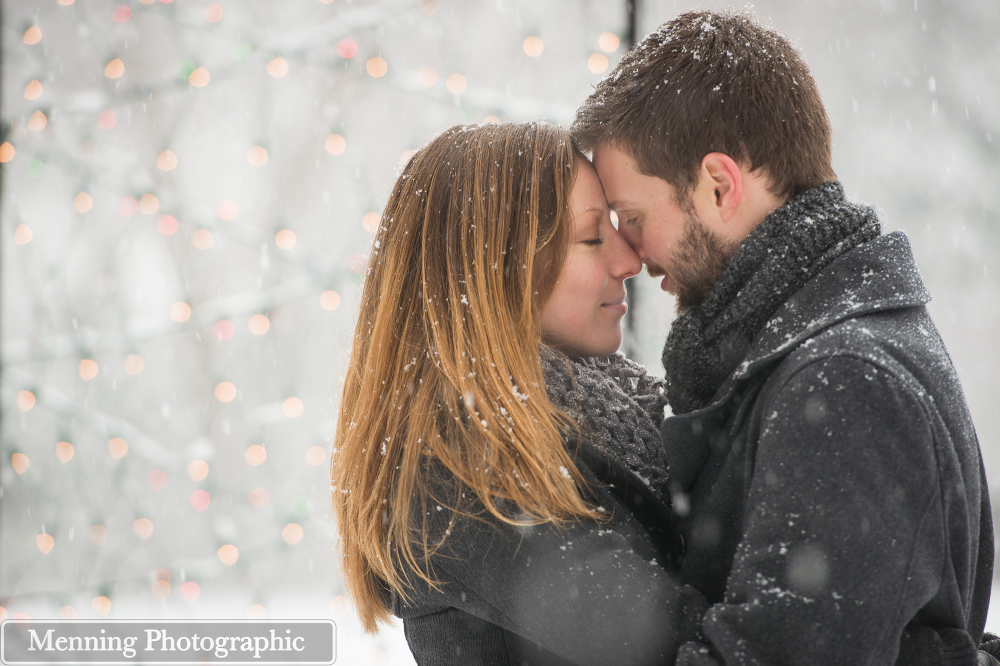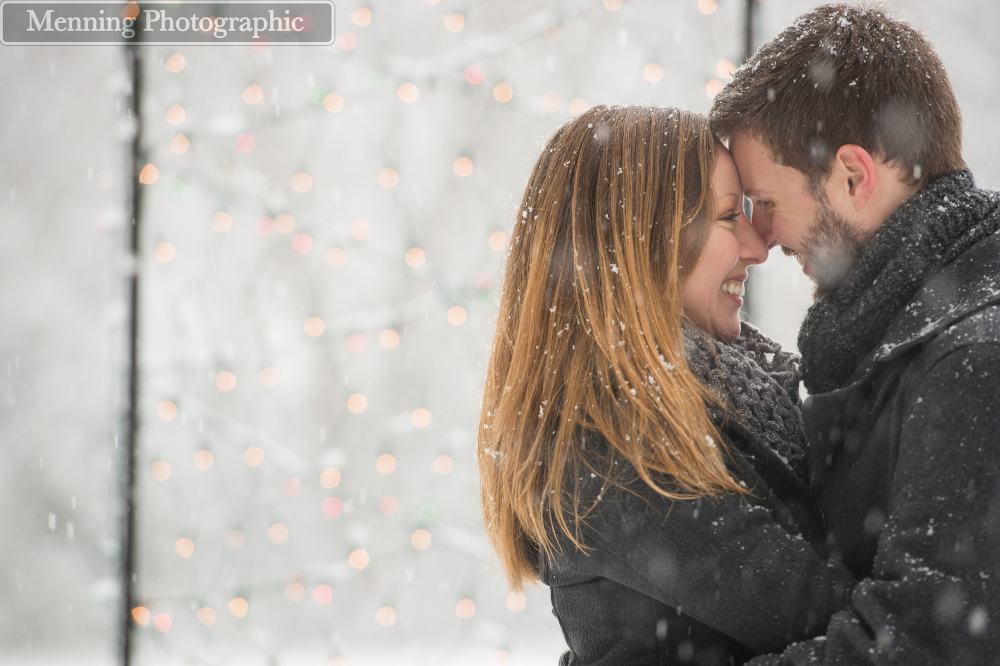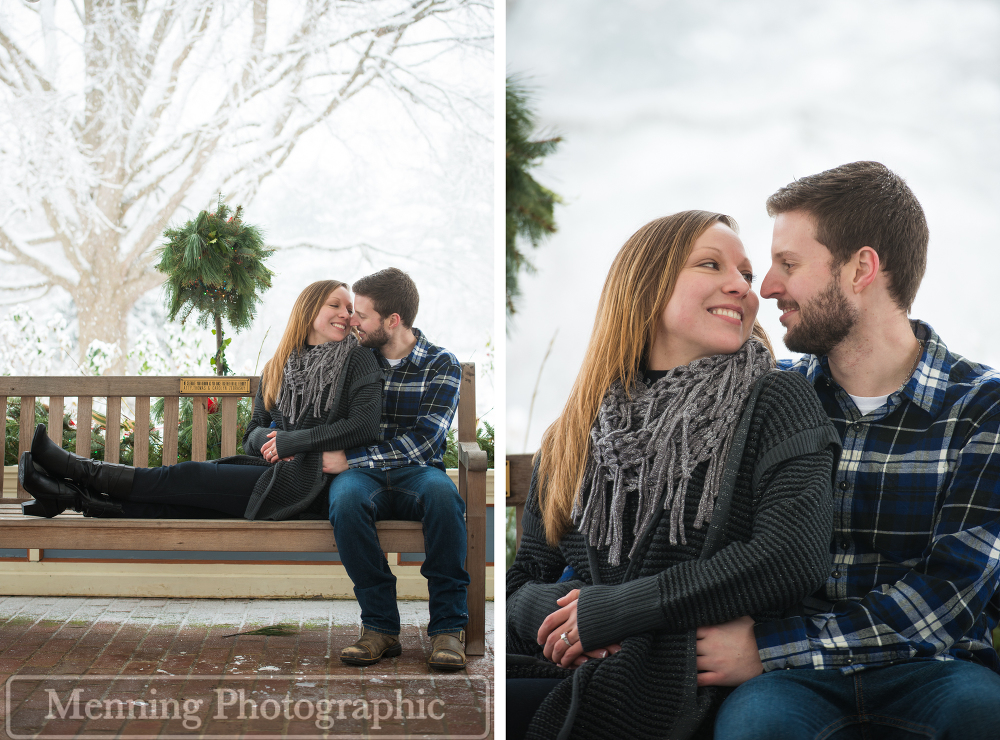 I love their smiles! They're so stinkin' happy together. 😀 Isn't that the best?!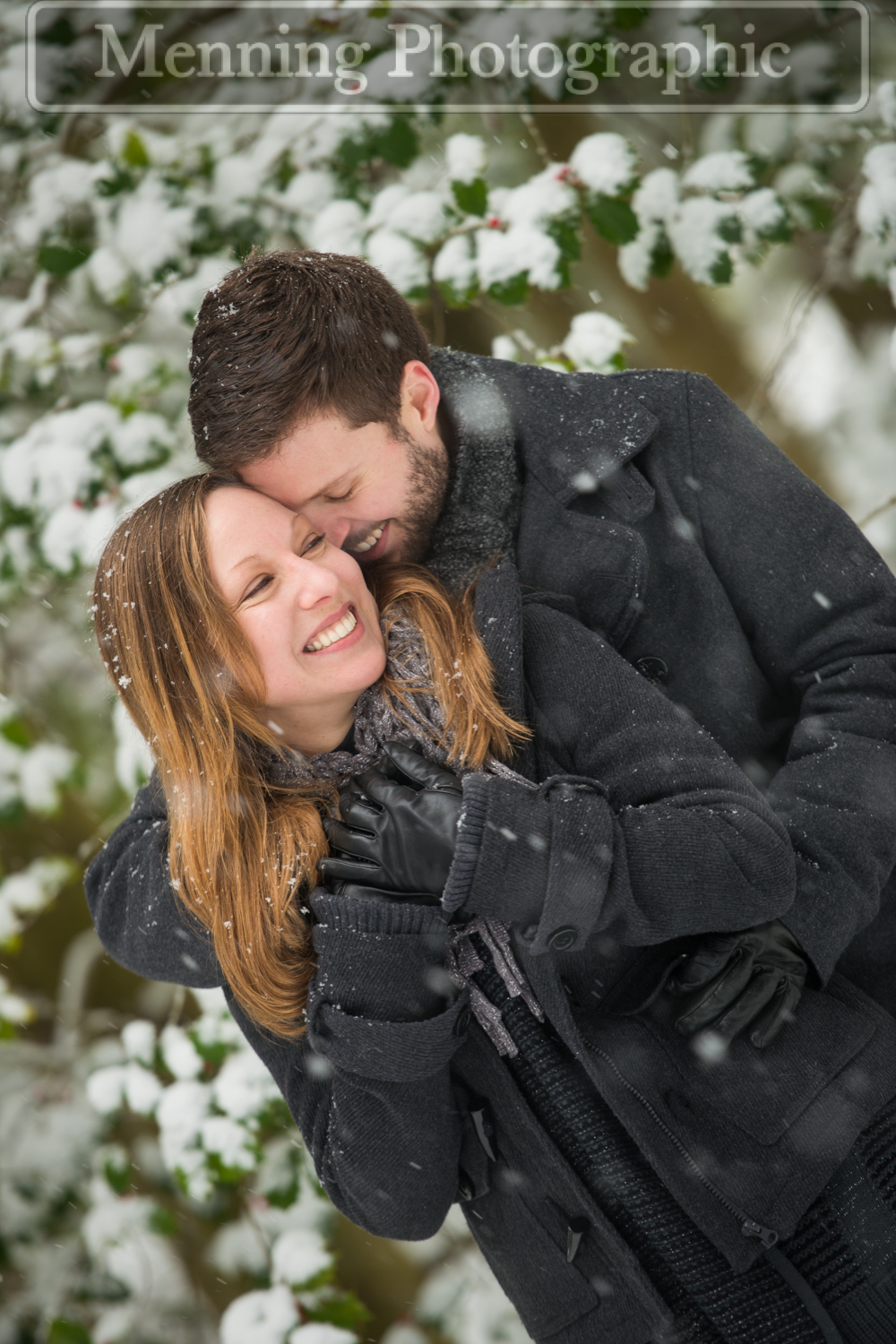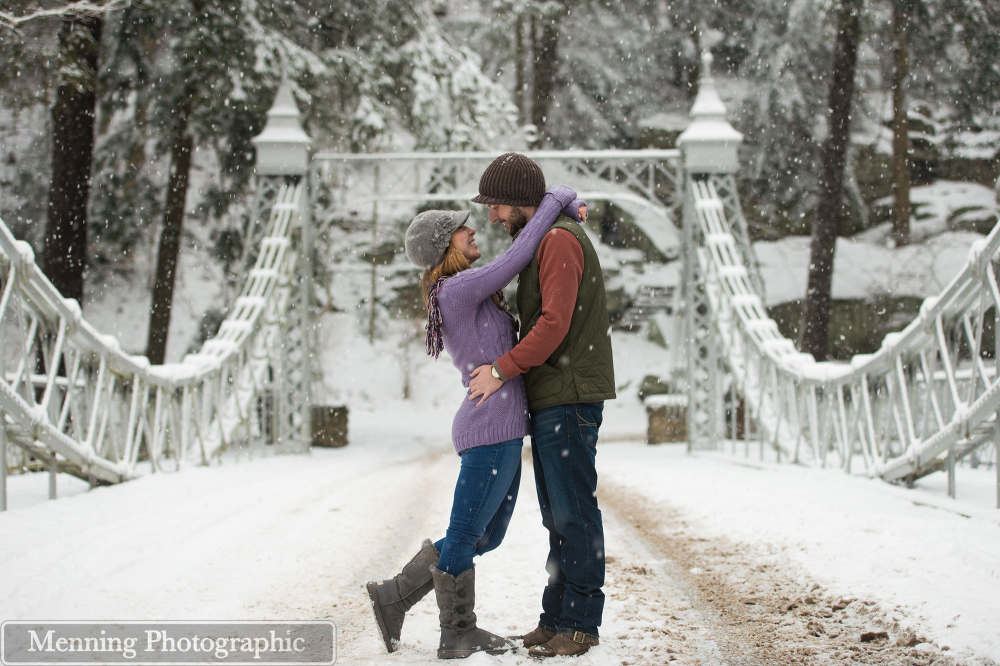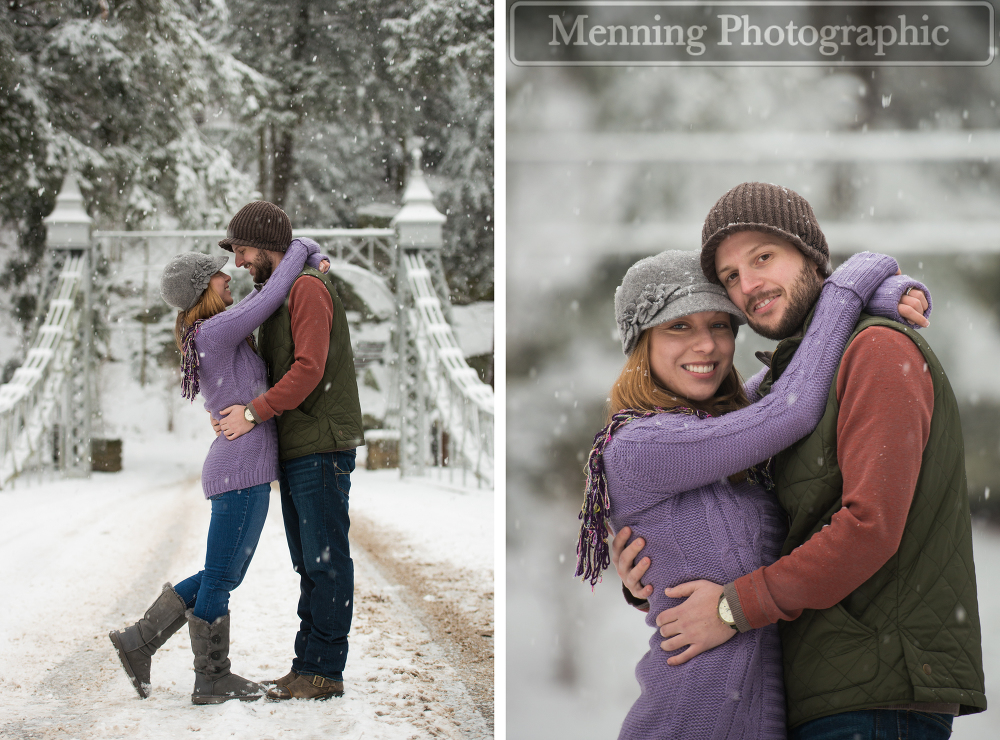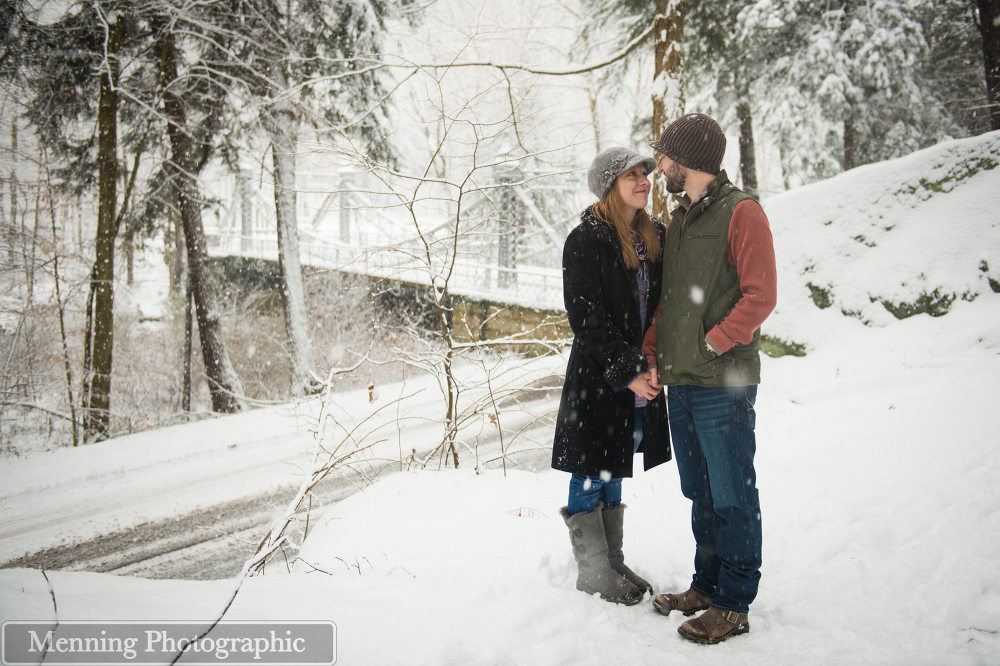 They're walking in a winter wonderland. 😉 This was just after Josh slipped and bit the dust snow. He saved the camera, which is obviously the most important thing. HAHA!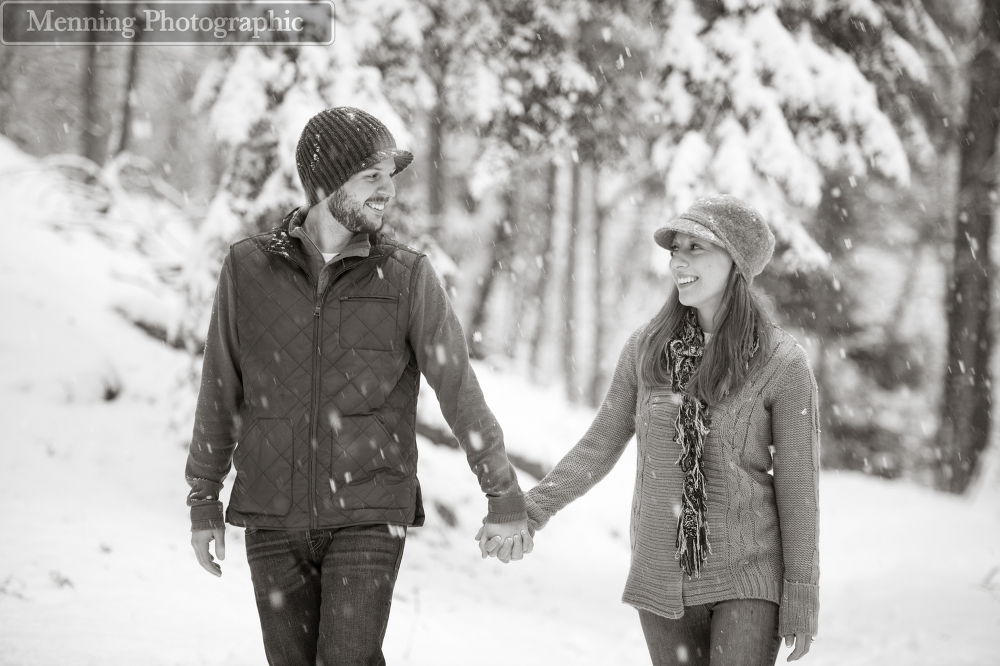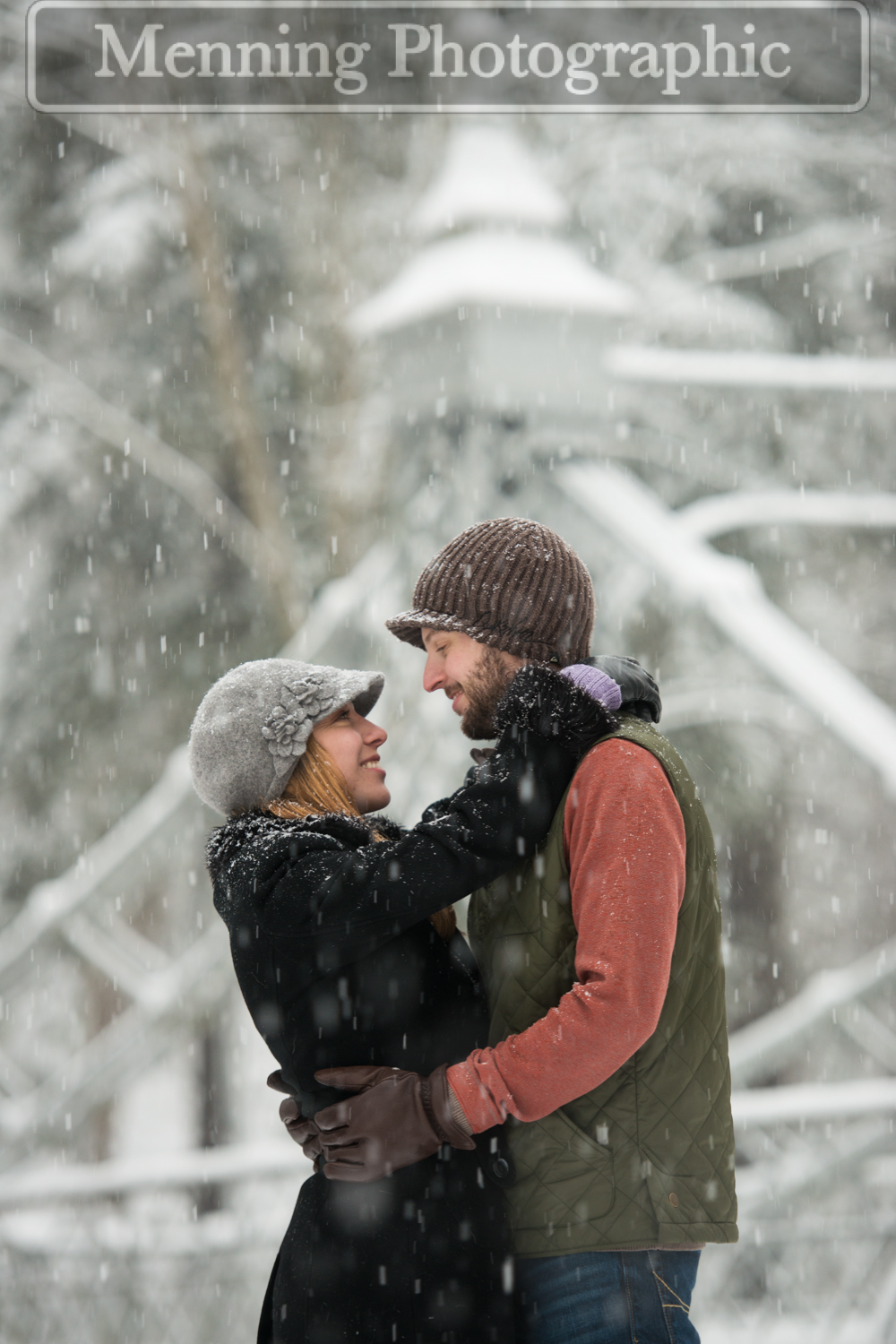 That is some serious cuteness happening: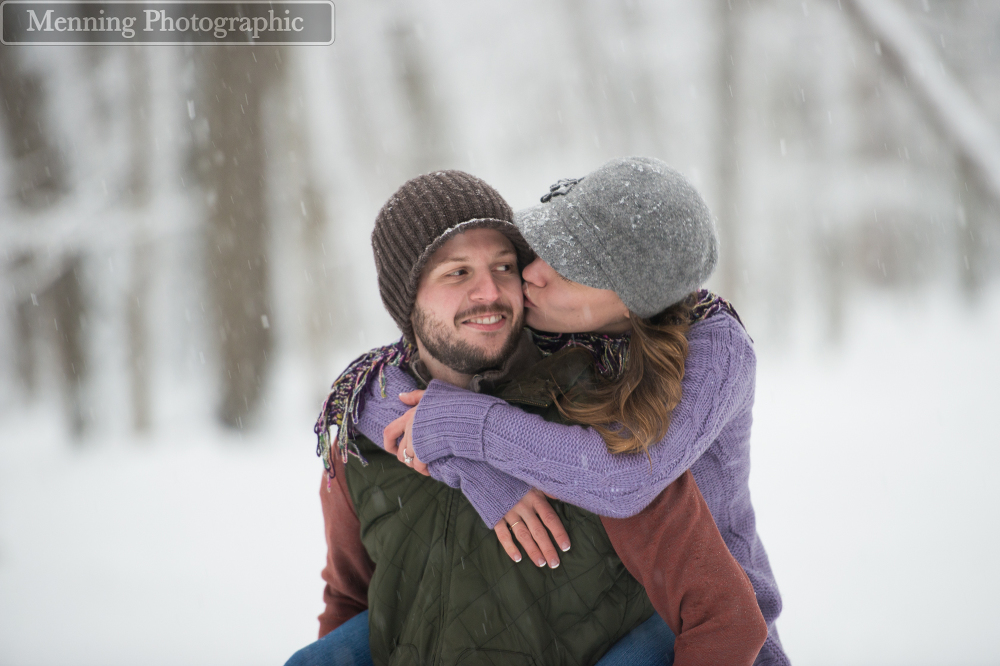 Don't you just love the hats?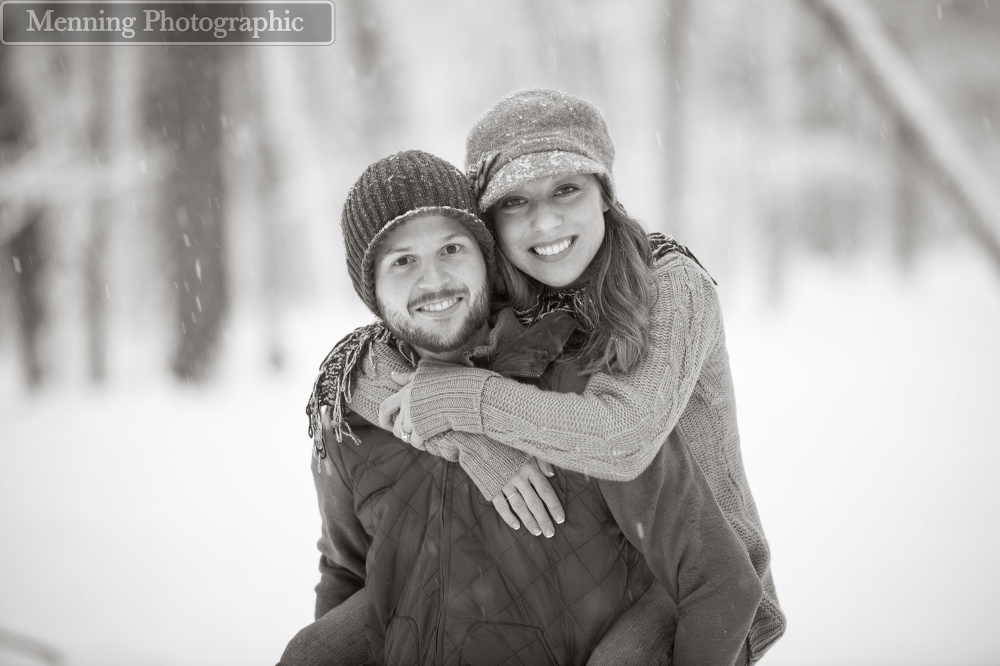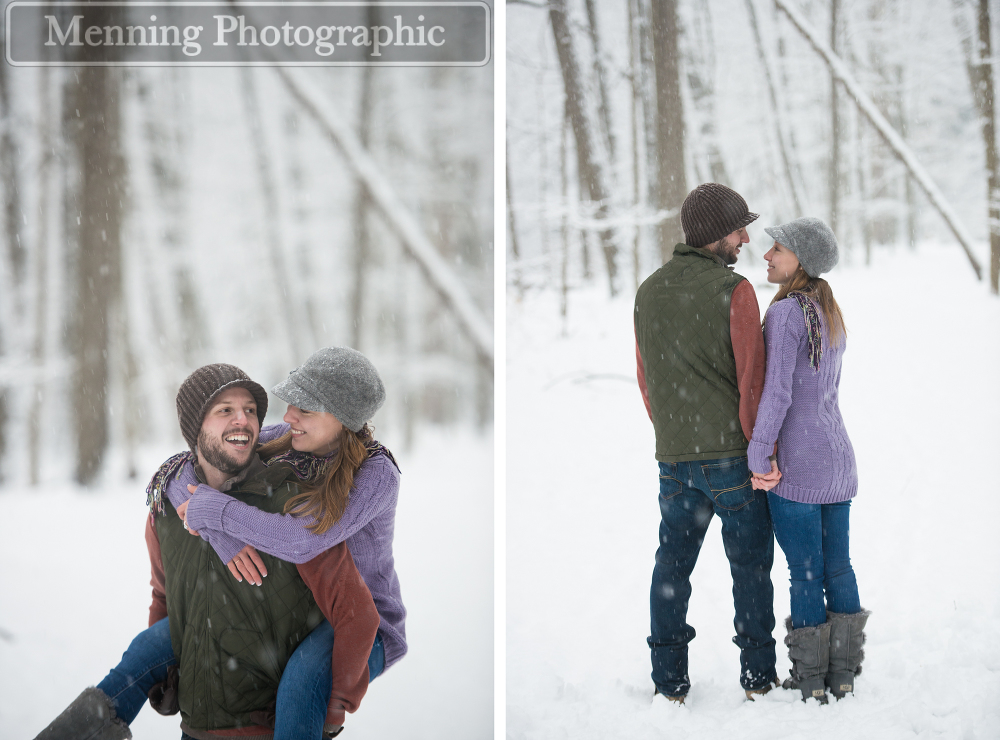 A friendly snowball fight ensued. . .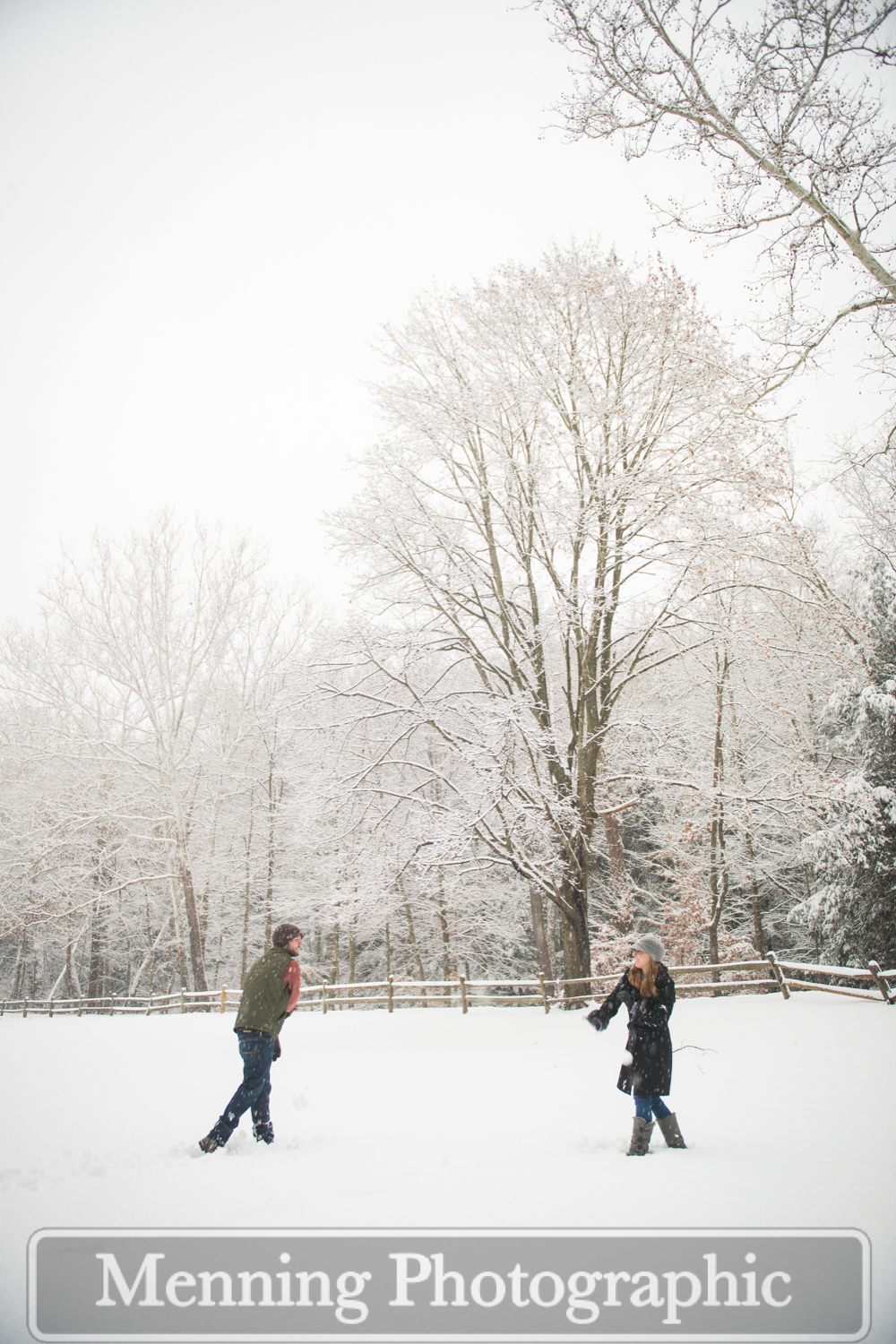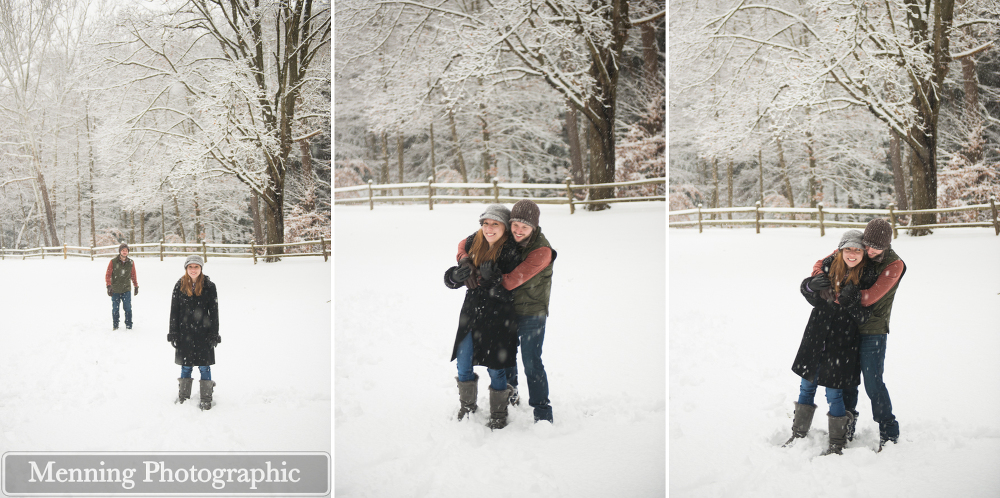 And THIS happened: 🙂


All's well that ends well.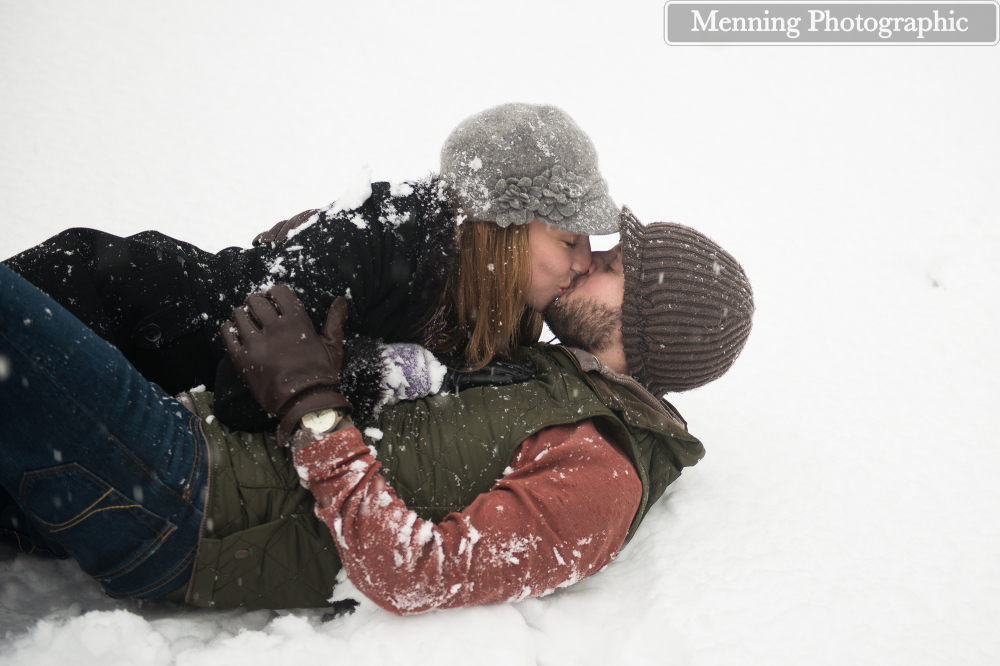 Sarah & Frank, thanks for being awesome & hanging with us on a crazy snowy afternoon! We're excited to spend your wedding day with you next year!
If you're interested in Josh & Danielle photographing your engagement session & wedding day, let us know. We're here to talk! 330.651.4849 or info@menningphotographic.com
See our recent work & other goodies here:
Twitter | Facebook | Pinterest | G +