This past weekend, December 6-8, we traveled to Chicago. The purpose of the trip was threefold. 🙂 HA- I just got to say "threefold" in a blog post. Win!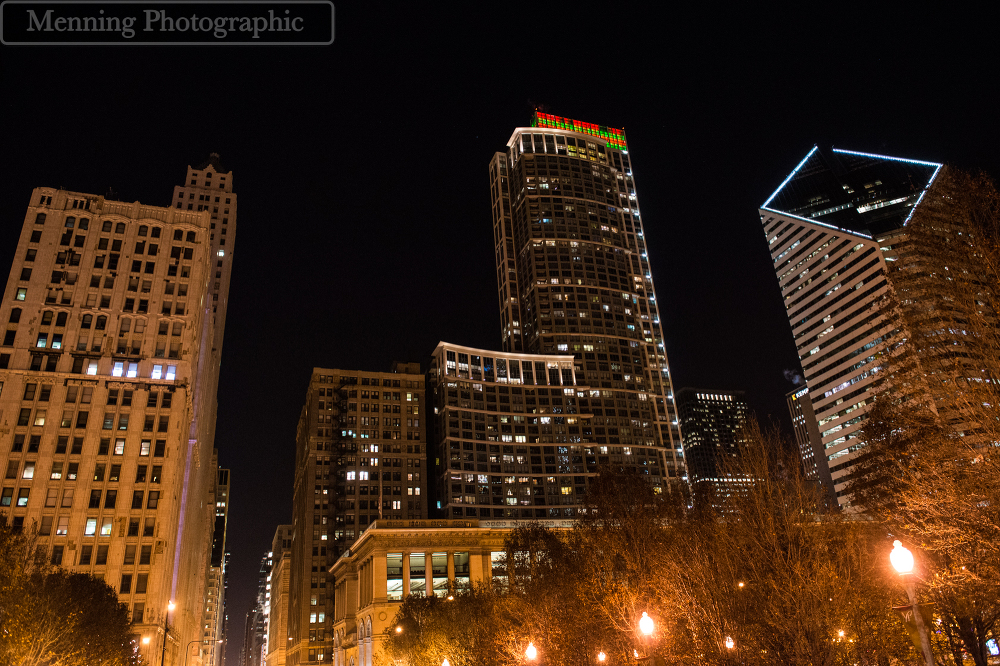 1). Our engagement session with our awesome clients, Jillian & Matt, was one of the purposes. This was a success! See the photos HERE.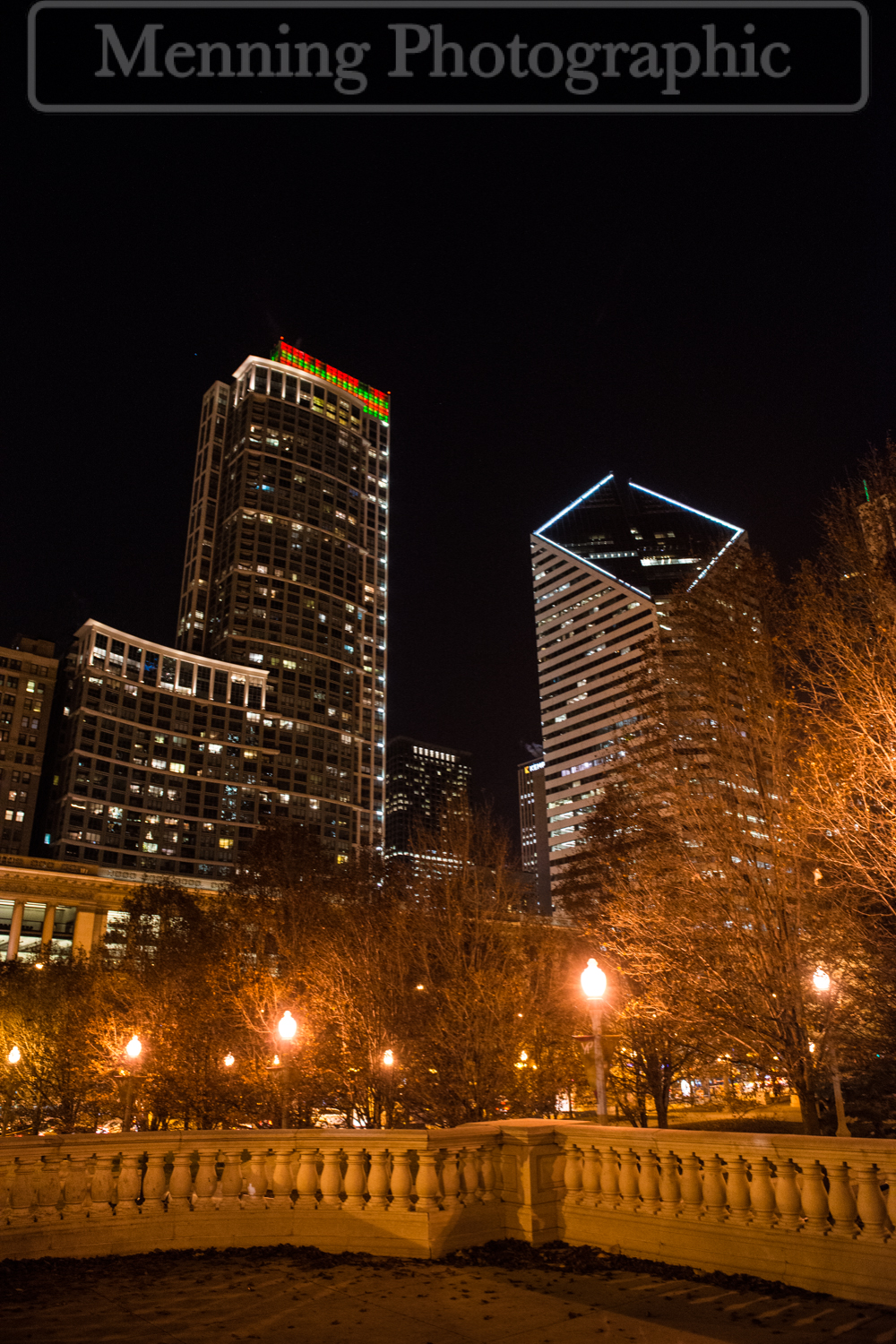 2). A visit with our awesome friend, Jason! He has been my friend since the day I met his smiling face in 4th grade. He can make me laugh until I cry and, in fact, he does that every time we hang out without fail. That's a great friend! Aren't friendships like that absolutely priceless? Someone you can hang out with and, even though you don't see each other extremely often, you pick back up right where you left off as if you haven't spent time apart at all. Josh got to meet Jas when Josh & I first started dating in 2005. Now we're all friends. As an aside, that's one of the aspects about Josh I loved most when we first met (and I still do love that about him). He was completely accepting of the fact that 90% of my friends are male & he made friends with them all right away. That is a blessing in any relationship!
Isn't the Bean gorgeous at night? Josh took this photo the first night we were there freezing our tootsies off. 🙂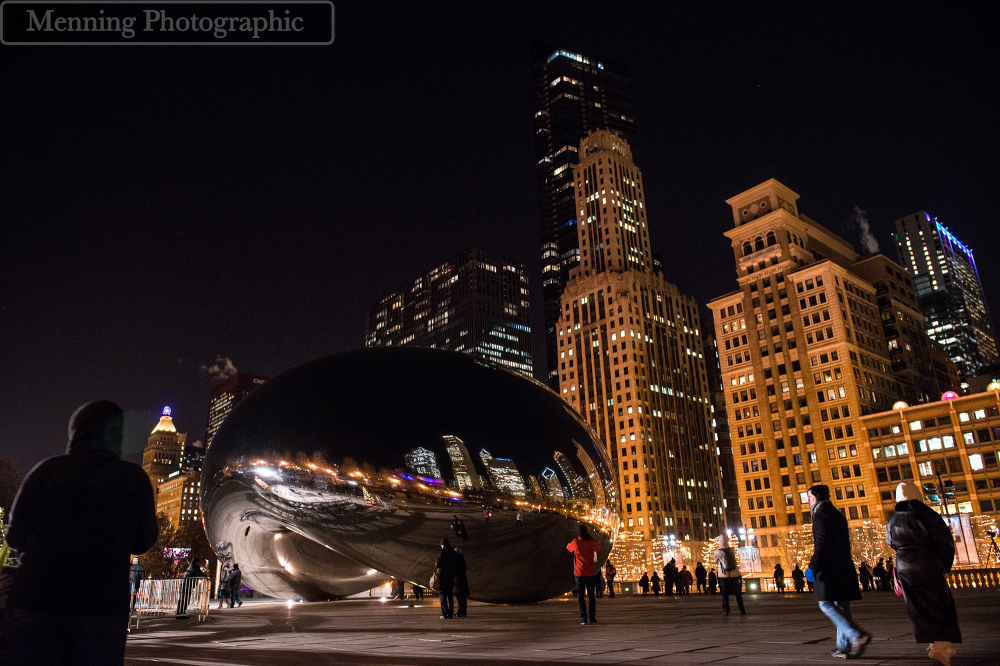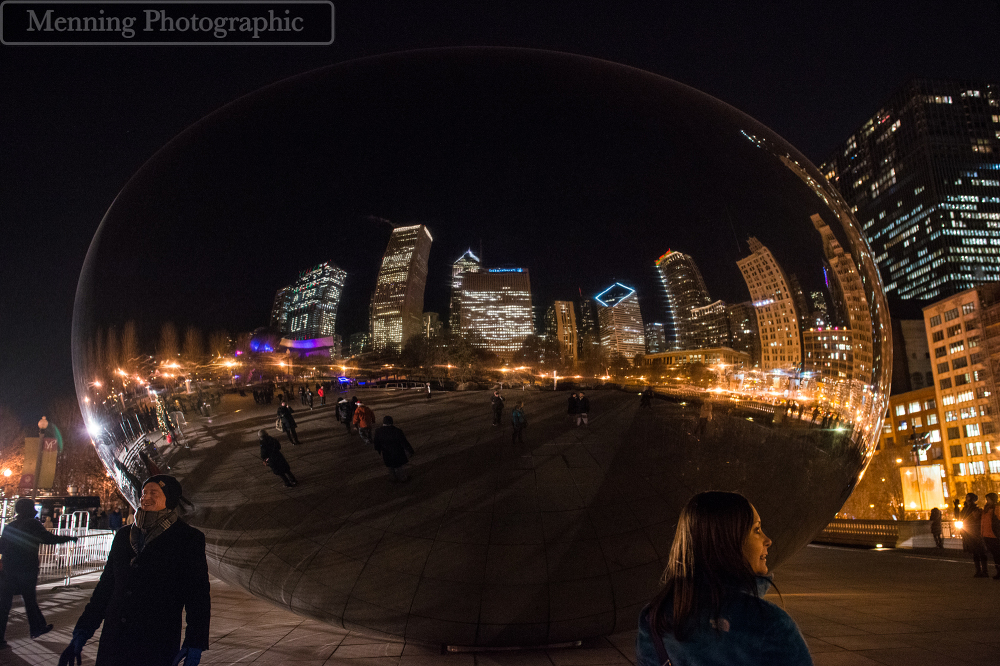 Here we are! 🙂 Josh made us all giggle before snapping this by saying, "You two look good. And I'm the creeper in the background. . ."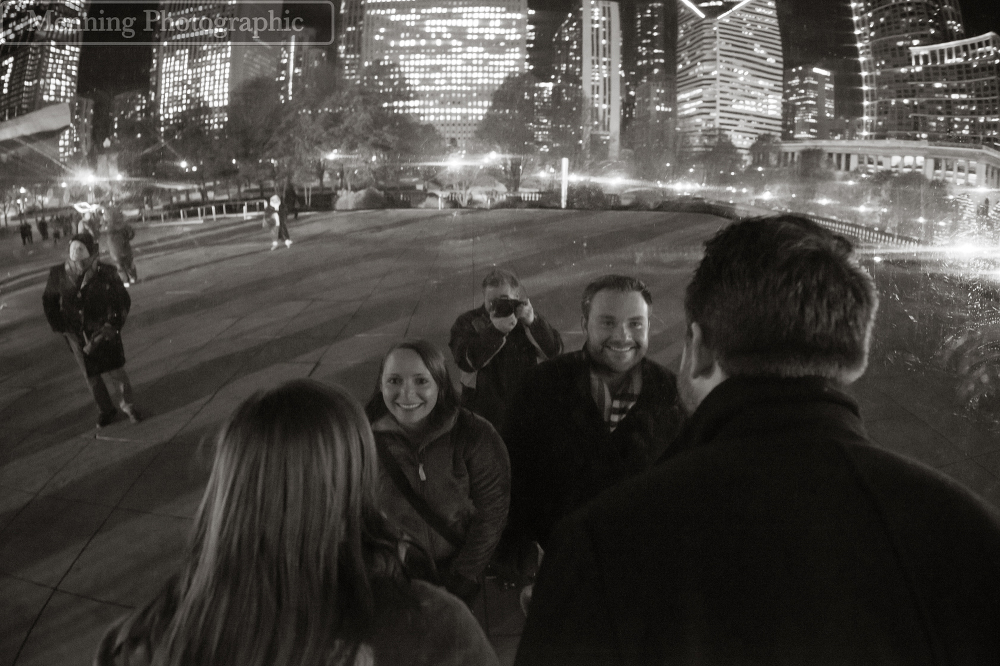 Hi Joshua!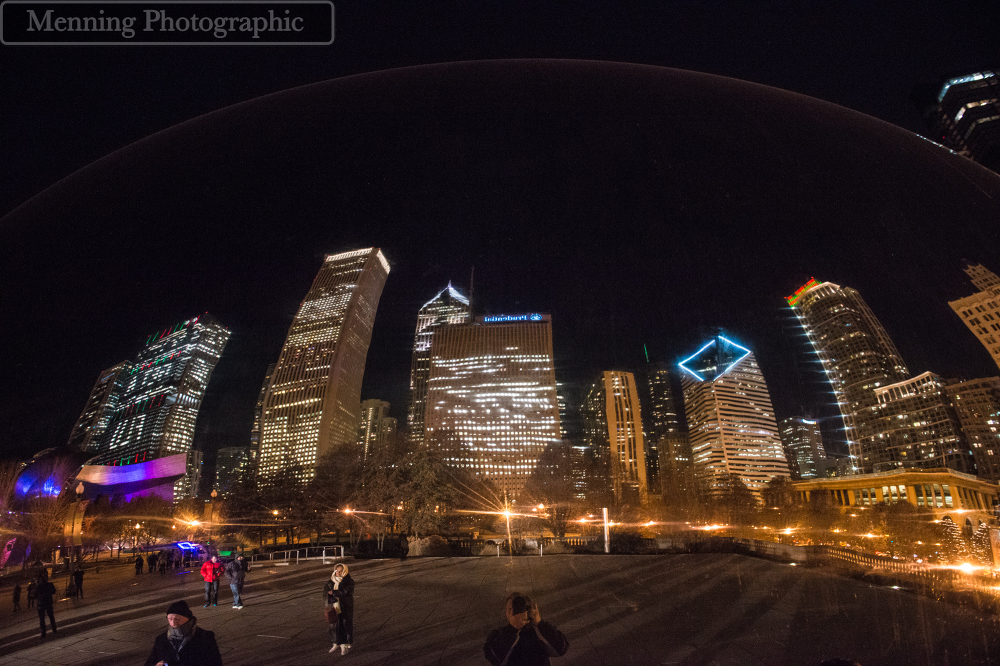 This is in the middle of the Bean looking straight up. Thanks, Cassie, for the tip! It is a cool view.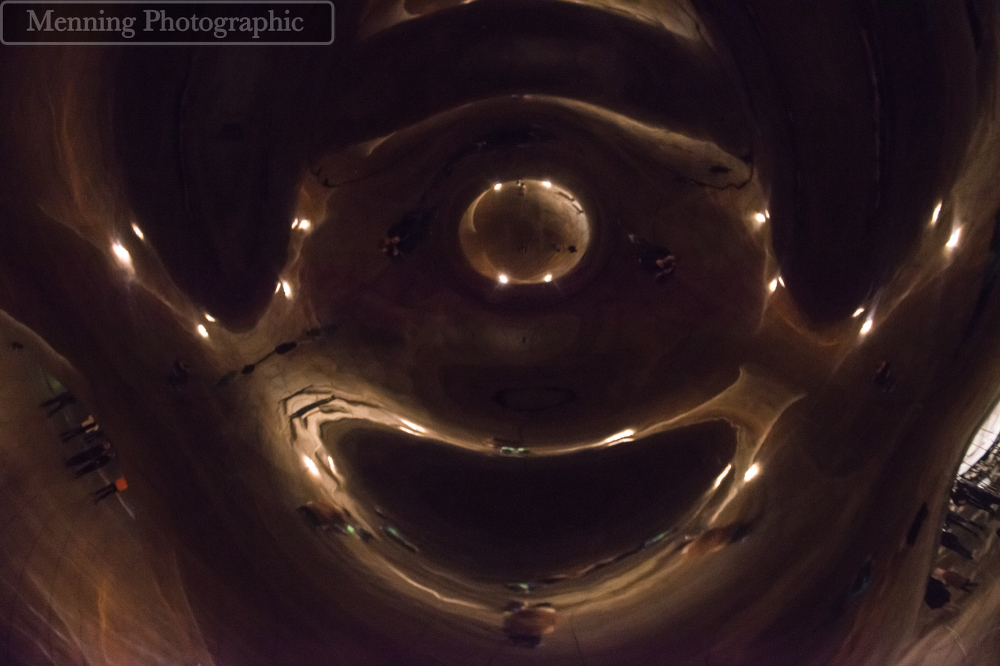 After checking out Millennium Park, the Bean, & Michigan Avenue, we hit up Garrett's Popcorn! We got the Chicago mix based upon all of our Facebook fans' recommendations. Thank you for recommending this place! It's amazing! We didn't think cheddar cheese and caramel sounded like the most common sense combo, but it works SO WELL! Delish!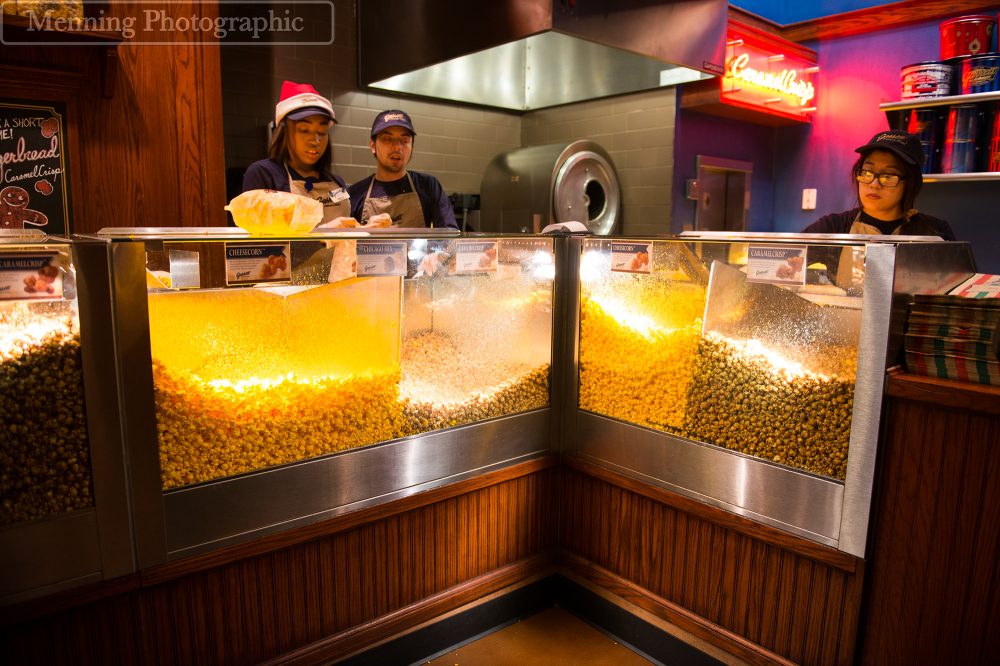 Josh looks pretty excited for his taste of popcorn!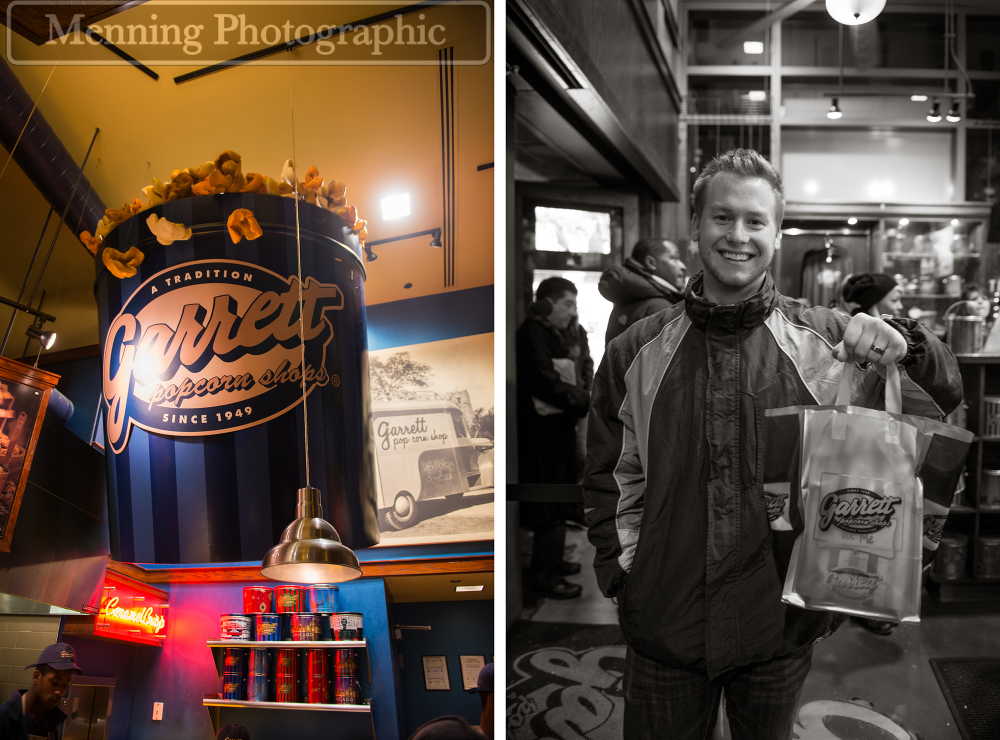 After snacking on a few bites of Garrett's Popcorn, we headed to Michael Jordan's Steakhouse. It was SO great. We had reservations for about a month and a half (Just in case you'd like to hit it up, I'd recommend making reservations).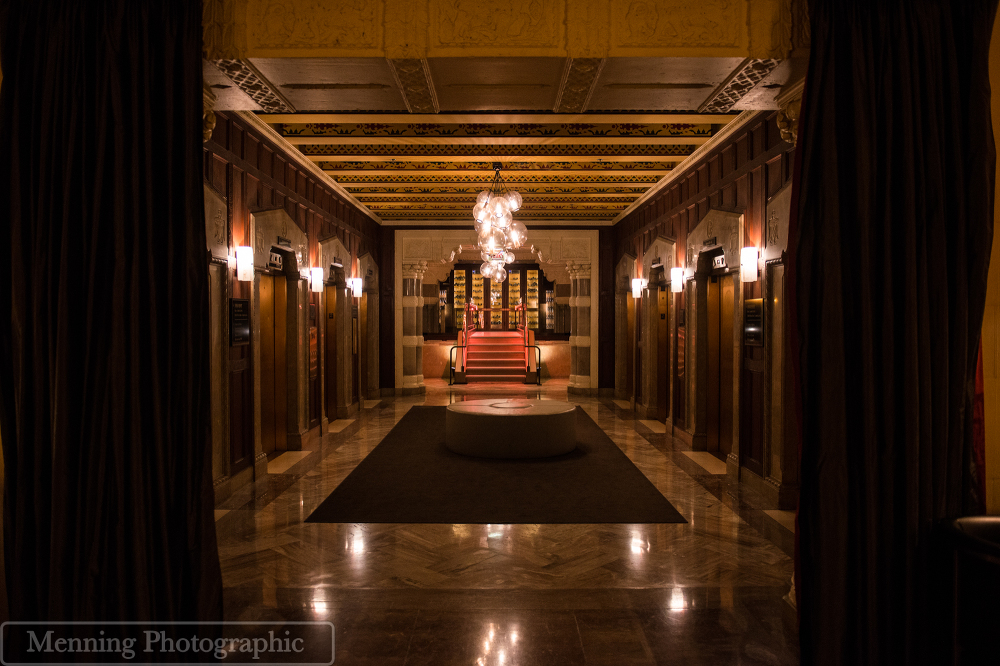 We all ordered steaks. We unanimously agreed that they were cooked to perfection. And the side dishes were decadent. . . mashed potato trio (lobster, bacon, & sweet with marshmallows . . . need I say more?!) and baked macaroni and cheese. Carbs don't count when one is in a new city, amIright?
Even though this story is slightly embarrassing for me, I'll tell it anyway. Our server's name was Mike. I went ahead and asked the obvious question that he (no doubt) has gotten every day of career there: "Do all of the employees here have to be named Michael?" Without missing a beat he answered, "Yeah and it's so weird. . . all of the guys who pour the water are named Scottie." Classic.

I was obsessed with MJ from about 1991-1999. I'm still a huge fan, but I retired my obsession when he retired from the NBA for the second time. Three of the walls of my bedroom were plastered with photos of him I had cut out of magazines. There wasn't a spot on my wall that wasn't covered by his many faces (tongue out, mean glare on defense, and big, bright smile). How amazing was that Bulls team in the 90s?! So fun to watch! Anyway, I digress. It was cool to finally get to experience his restaurant.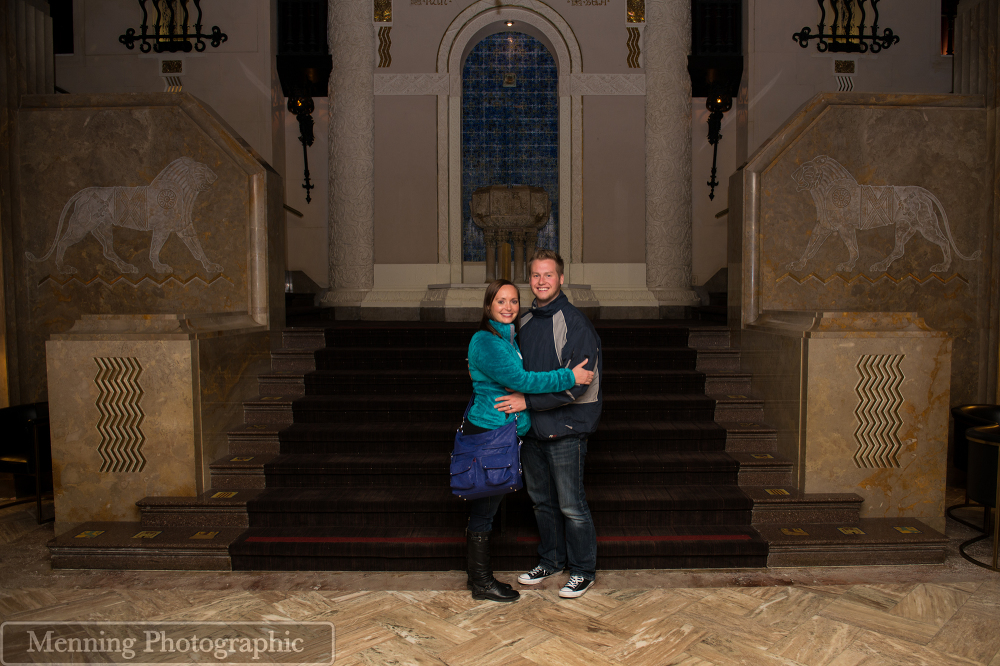 The following day, we ate deep dish pizza at Pequod's Pizza with Jas. It was mouthwateringly delicious & extremely filling.
Then we headed out for the engagement session, and later that evening we went to McGee's for the Ohio State game. We won't even talk about how that game ended. Buckeyes fans for life, though! 🙂 The next morning we headed to O'Hare and said goodbye to Chicago for now. We're hoping to make it back when the weather warms up.
Oh, you're wondering what the third purpose of our trip was?
3). Get a great tour of the city. We accomplished that thanks to Jas, Jillian, and Matt. 🙂
Stay tuned to the blog for an engagement session coming up & a wedding we have next weekend. We're hoping for some pretty snow.
Facebook | Pinterest | Twitter | G+