So you're in for a really cute one today on the blog! We're so happy these two met & are going to be married! Brian is my cousin & I've known Jenna for a long while now because my dad used to coach her in softball. Brian's best friend is married to Jenna's cousin. Small world 'round these parts… 🙂 Thank God for that because these two are so great together. We're extremely happy for them both!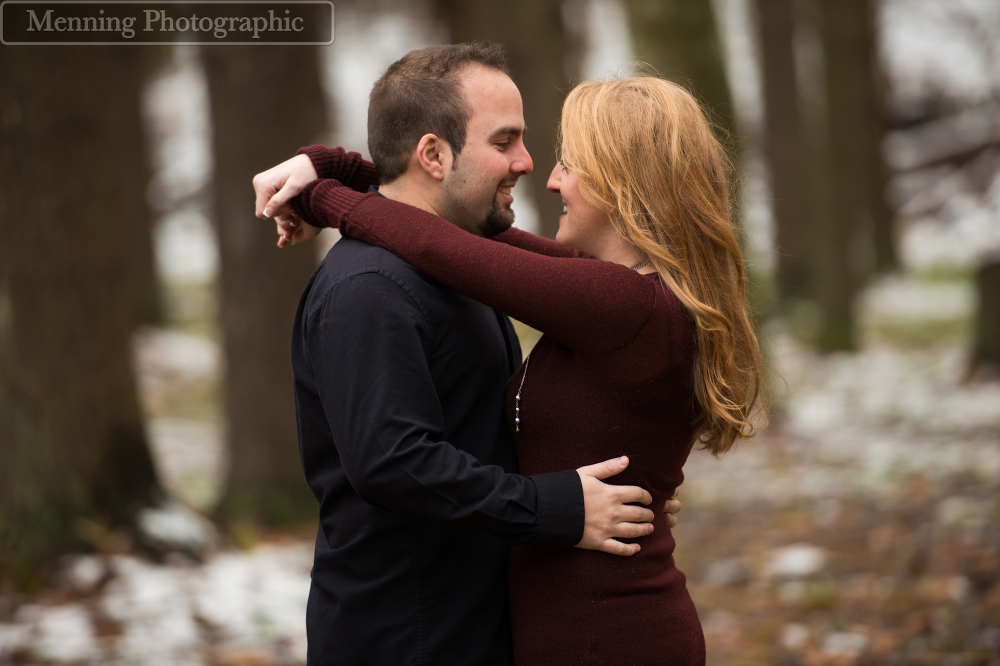 We met them at Beaver Creek State Park for their engagement session. Neither of them is a cold weather fan, but we made it work because they want to send their Save the Dates soon.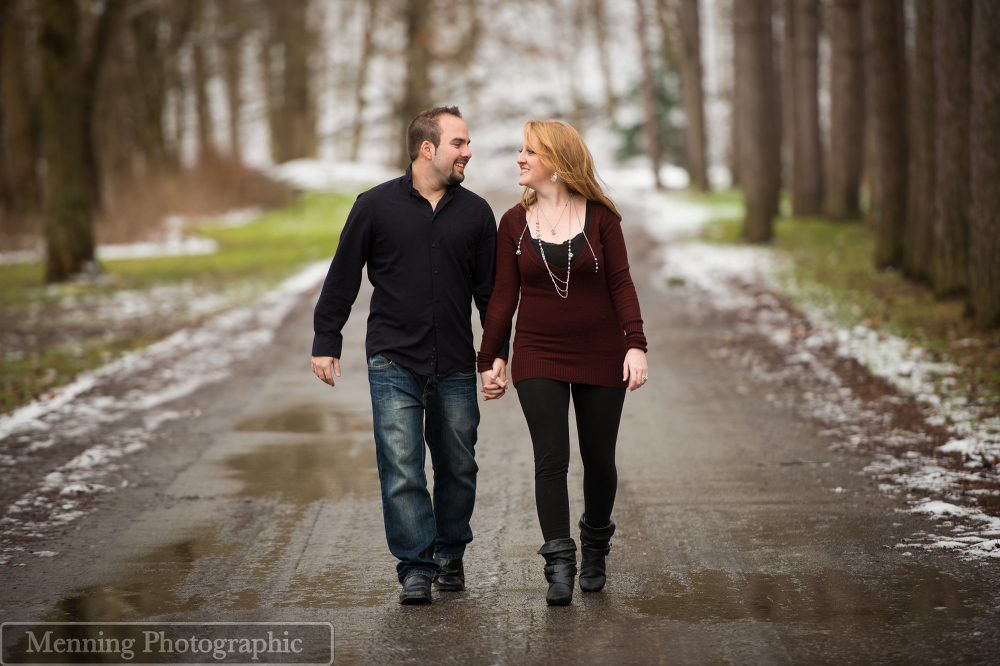 Jenna said it was okay for me to share her Facebook post she wrote on the one year anniversary of meeting Brian. She said, "A year ago today was the first time Brian ever talked to me. It was a simple message on Facebook that I never would have guessed it would lead to this. God answered one of my prayers and I couldn't be more thankful. He's the best thing that has ever happened to me and I can't wait to marry him in 7 months [. . .]Â Â it's crazy to think that we were both in the lowest parts of our lives and with a simple message it was all changed. He asked for a chance to prove he can make all my dreams come true… And with some time, I gave him that chance. It was the best decision I've ever made! He's made me the happiest girl in the world! Exactly one year ago I never would have guessed a year and 7 months from then I'd be marrying my best friend and soul mate. I'm proof that god works in mysterious ways and answers prayers perfect in his time."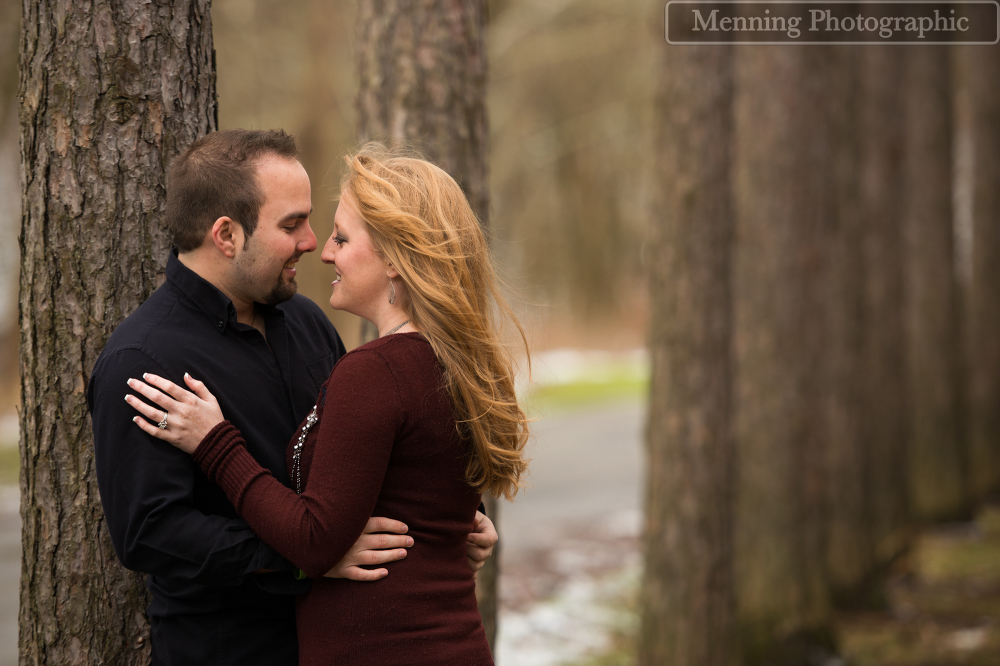 Stunning, Jenna! You'll be one beautiful bride!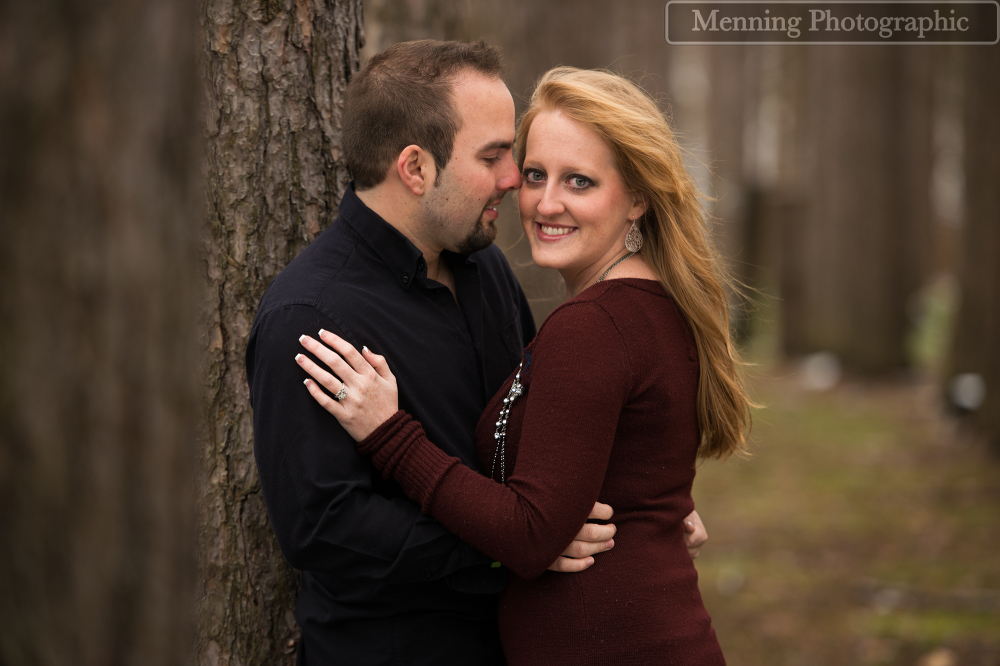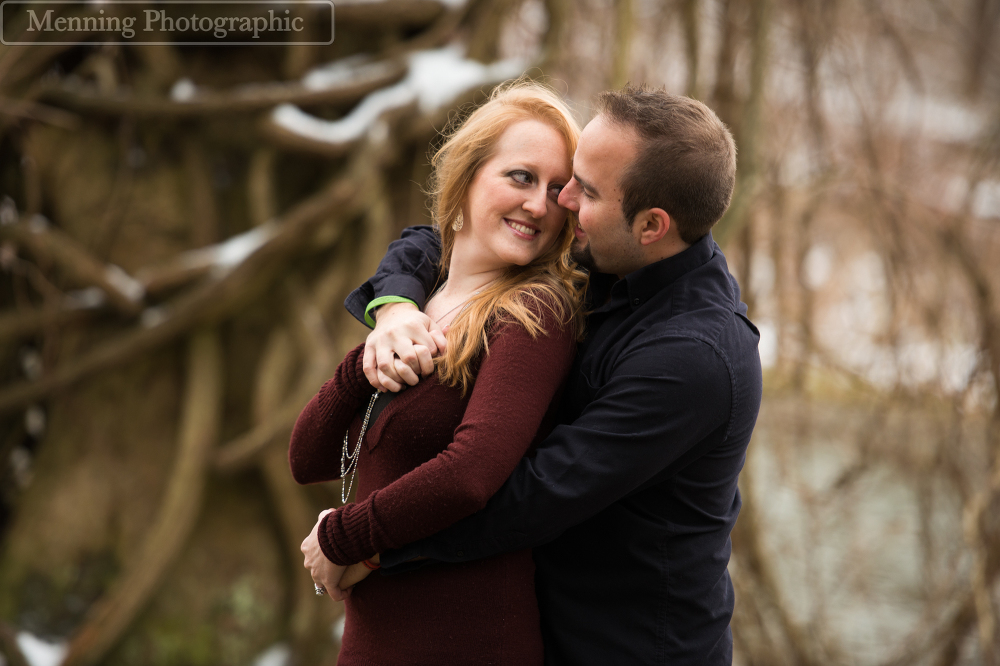 Oh my goodness! Such cuties!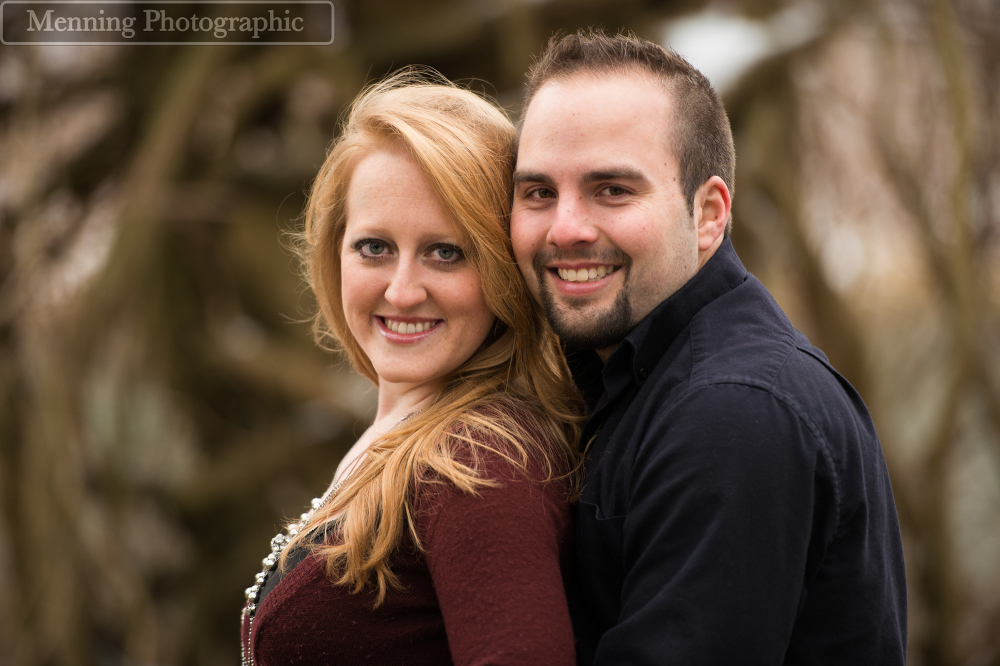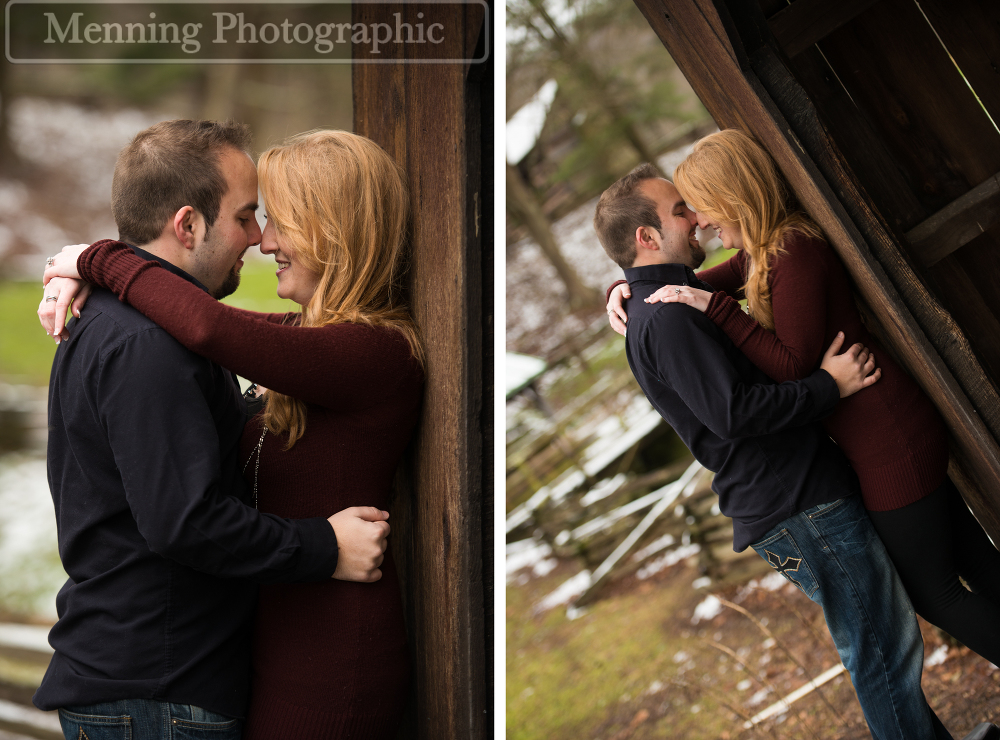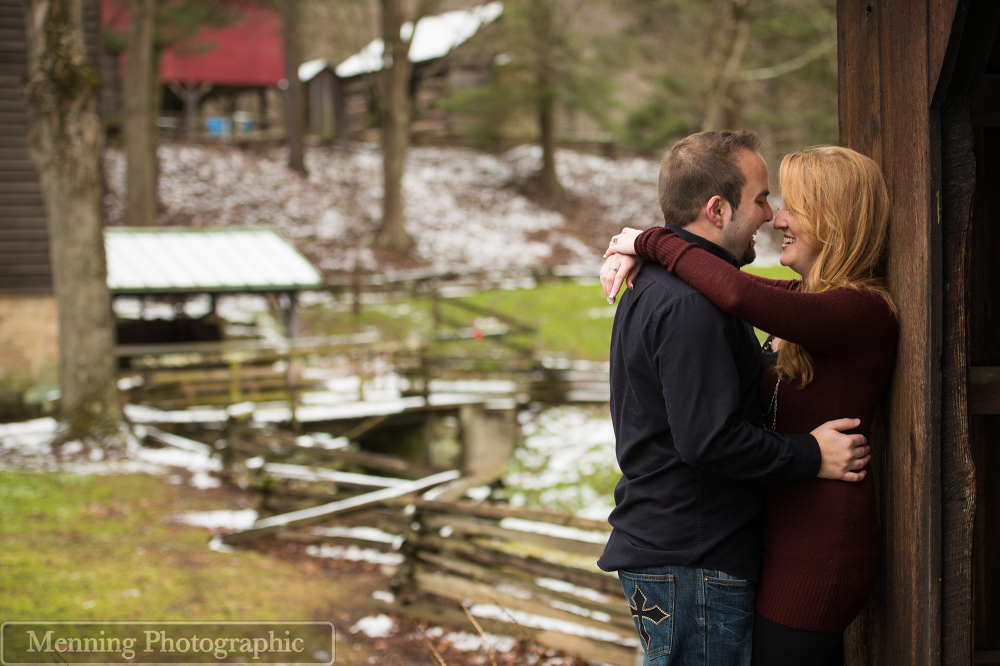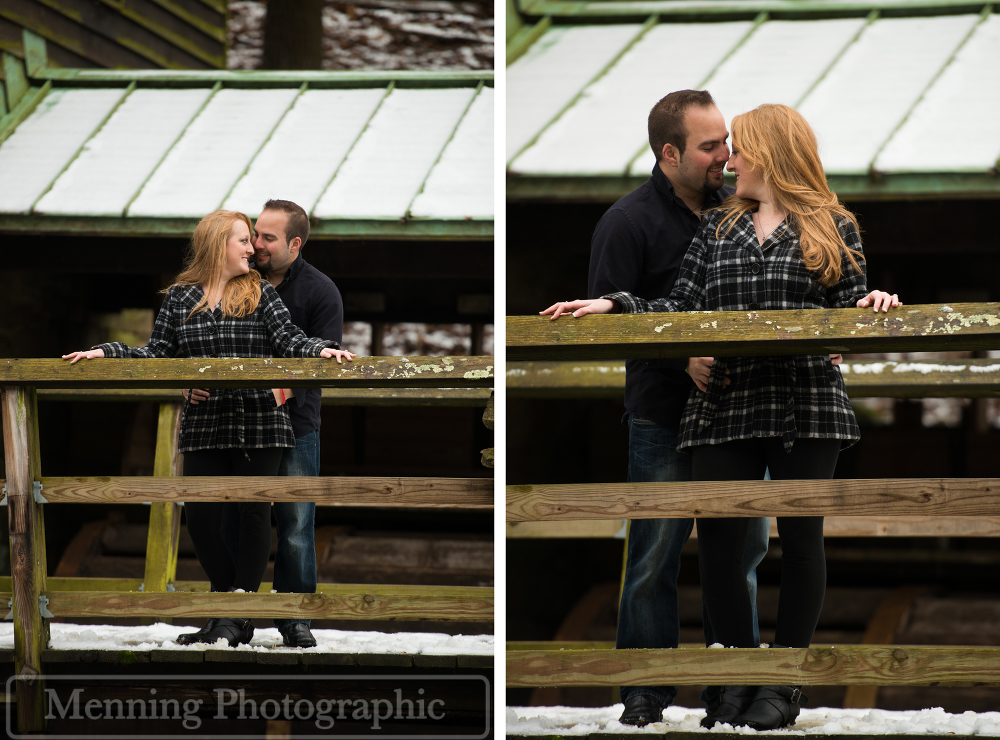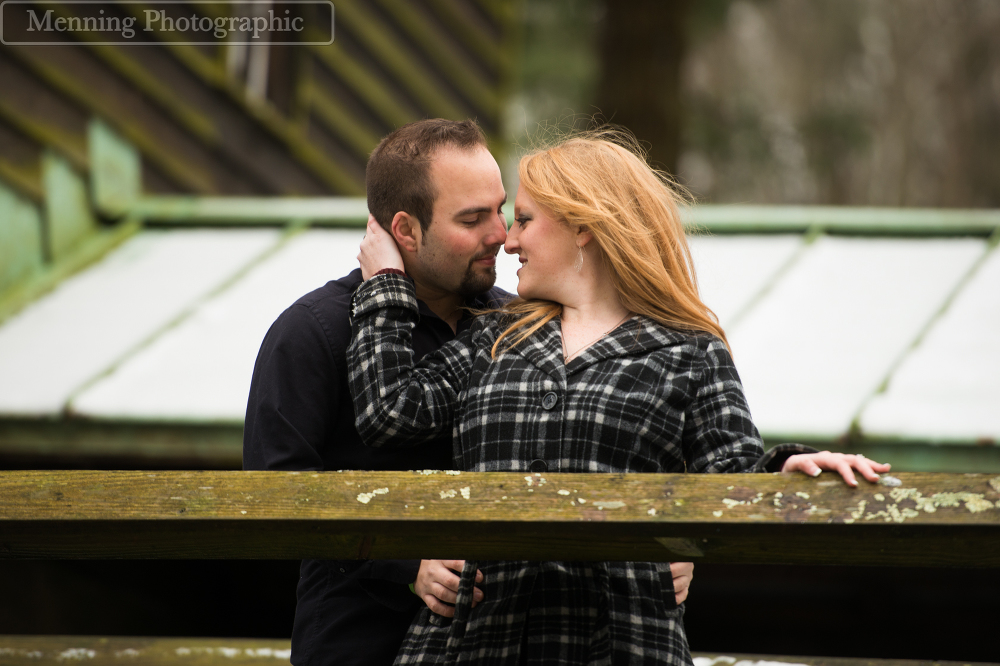 Brian's family went on a vacation to Florida in August & Jenna got to go with them. Brian planned a couple of days just for him & Jenna in Disney World. She was ecstatic. To add to the excitement, he took her to dinner at Cinderella's Castle. After dinner, a covered platter with red rose petals on it was delivered to her. Brian stood up, got everyone's attention, and read Jenna a poem he had written to her.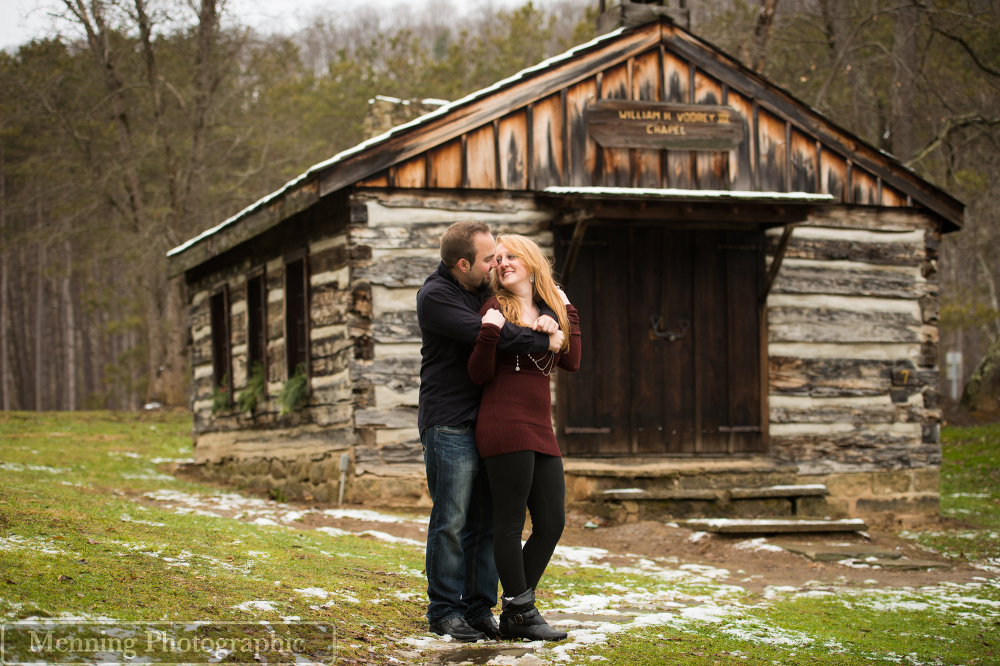 All of the people in the restaurant started cheering and taking photos. Brian uncovered the platter and there was a glass slipper with their names and the date engraved on it. The other side of the slipper read, "Dreams do come true." Brian got down on one knee and asked Jenna to marry him. Epically romantic, right?! Jenna was floored &, of course, said, "YES!"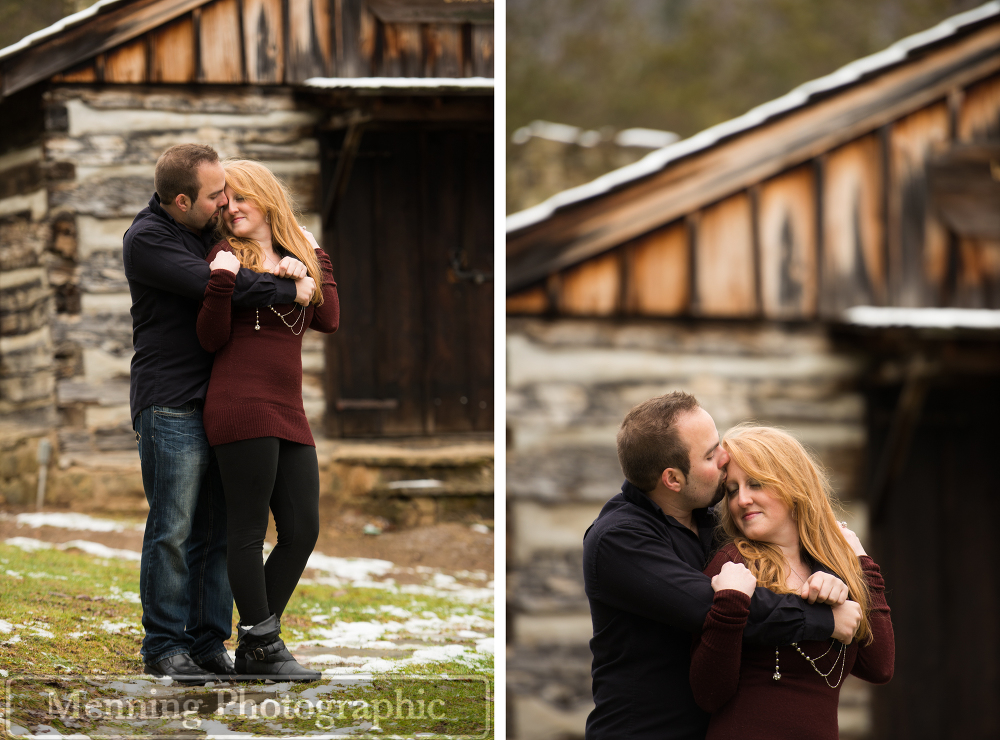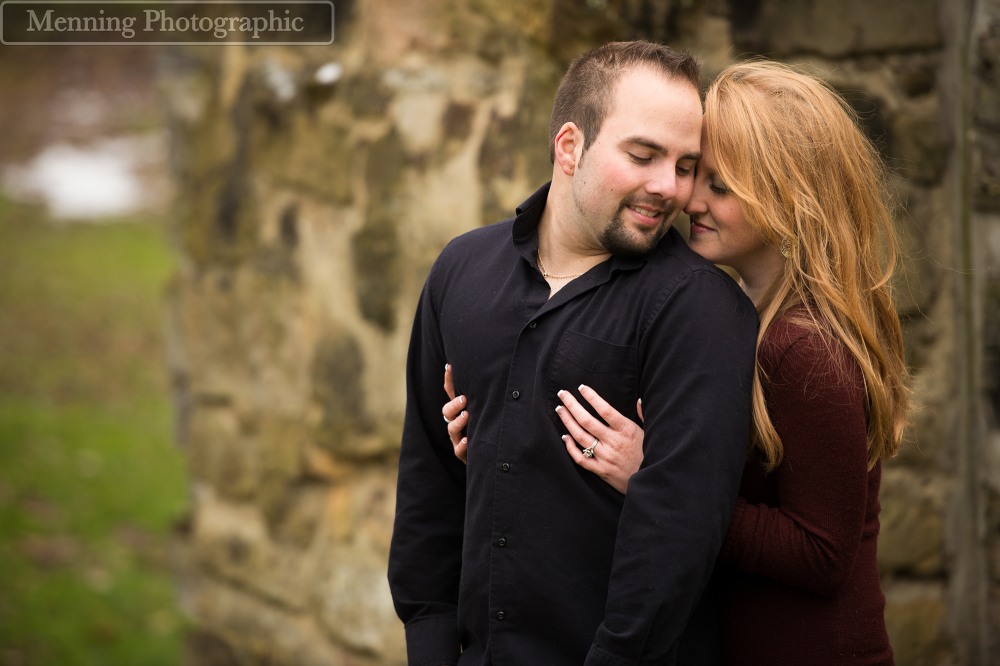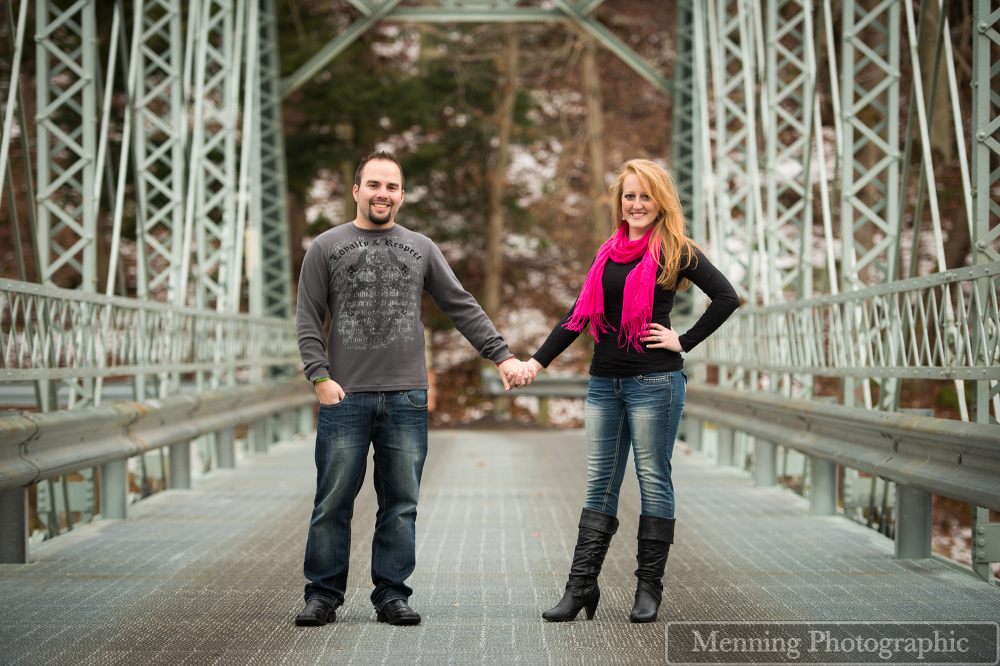 I love seeing my little cousin so happy!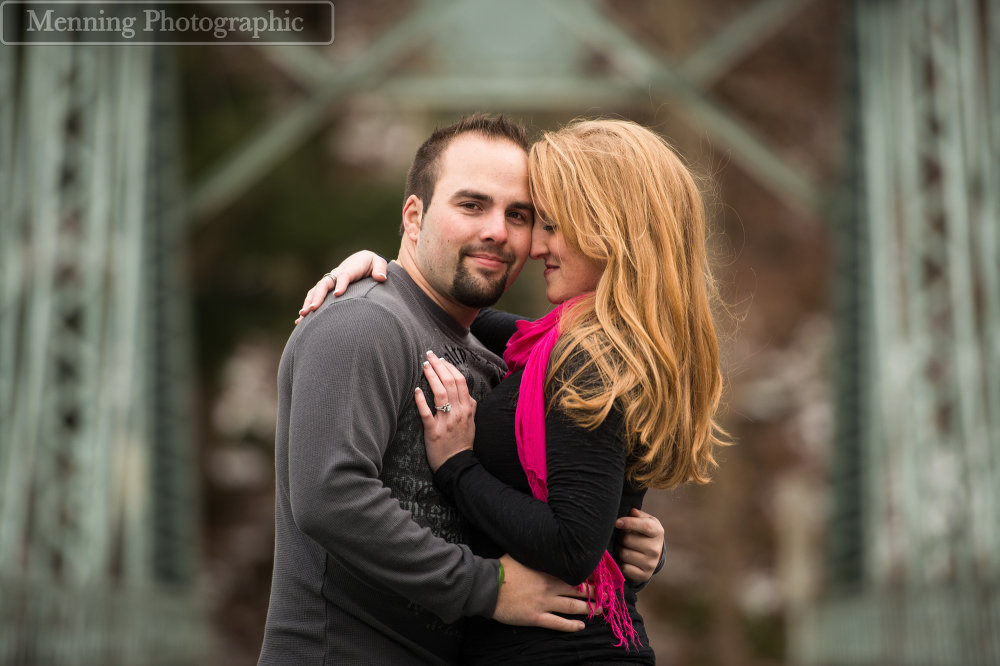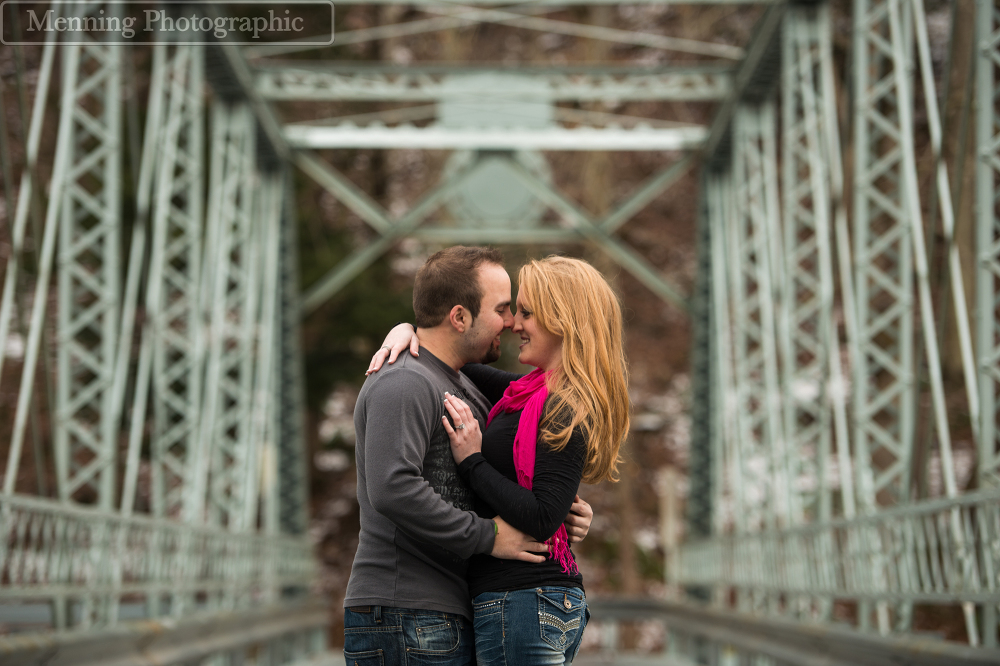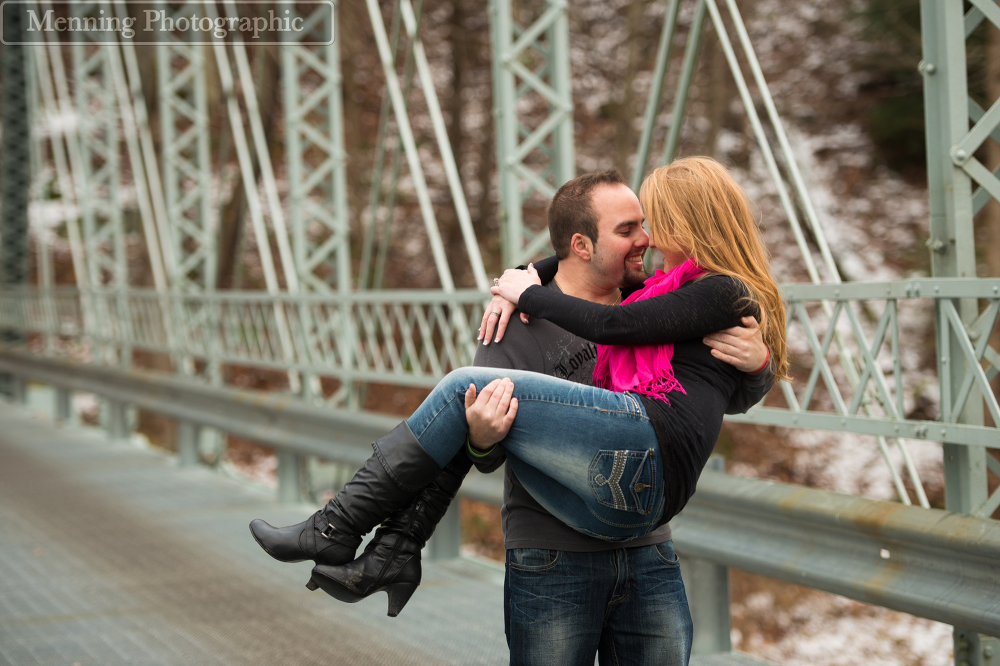 Some people view melted snow as ugly or dreary. We see opportunities for creativity there. 🙂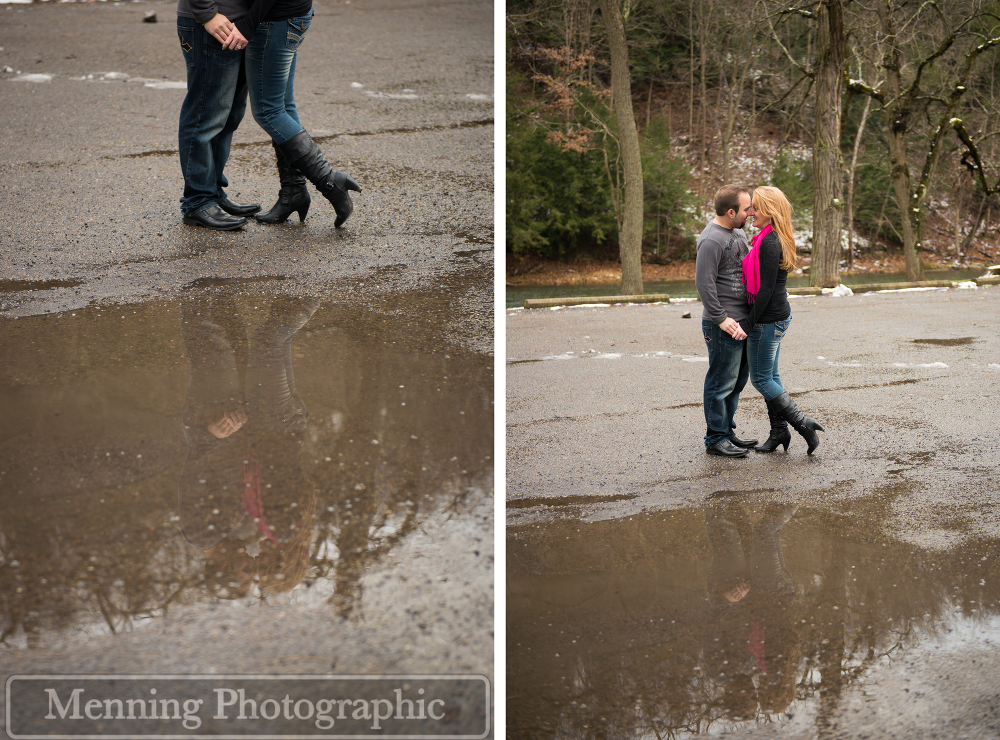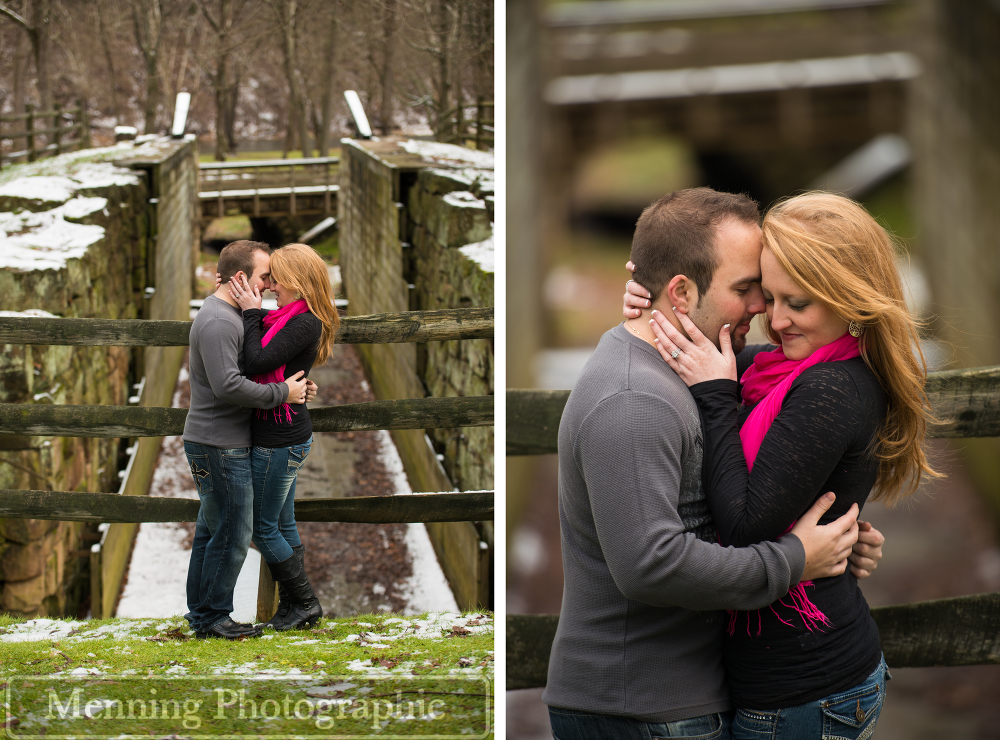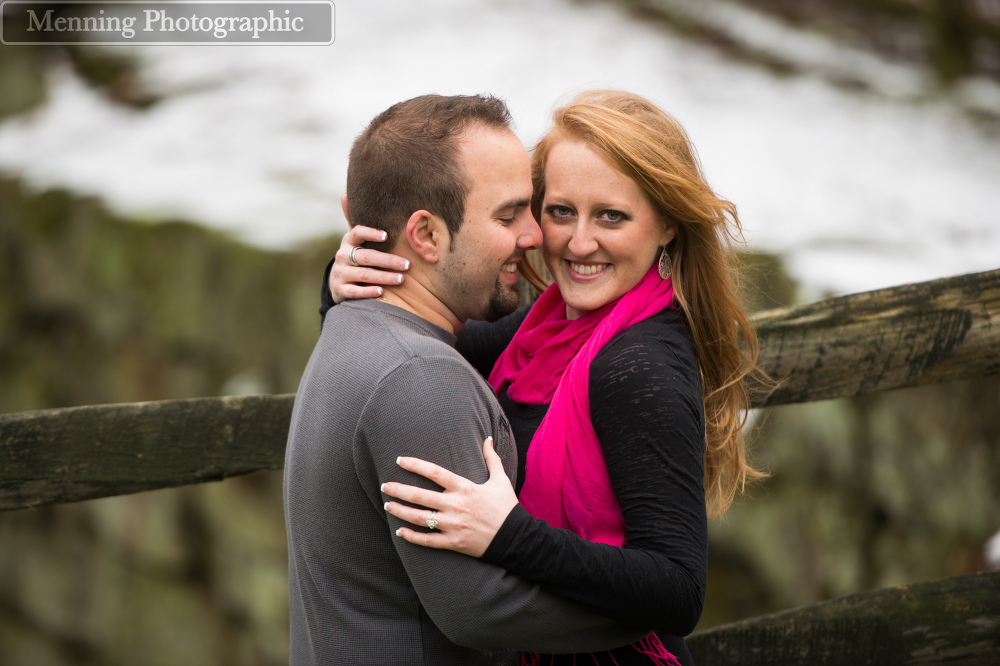 After Beaver Creek, we stopped at Jenna's parents' house. Her mom adores decorating for Christmas. Her house is so festive and pretty! While we took these photos, she just gushed about how EXCITING this all is & how happy she is for these two. She remembered the first time she saw Jenna & Brian together at the children's Christmas play at church last year. She recalled that she thought to herself, "Who is that guy Jenna's sitting with? She seems to be so happy & won't stop laughing." Moms can always tell when their child's heart is happy. ♥

We had one final stop for this sesh. We couldn't forget baby Bella! She's too cute.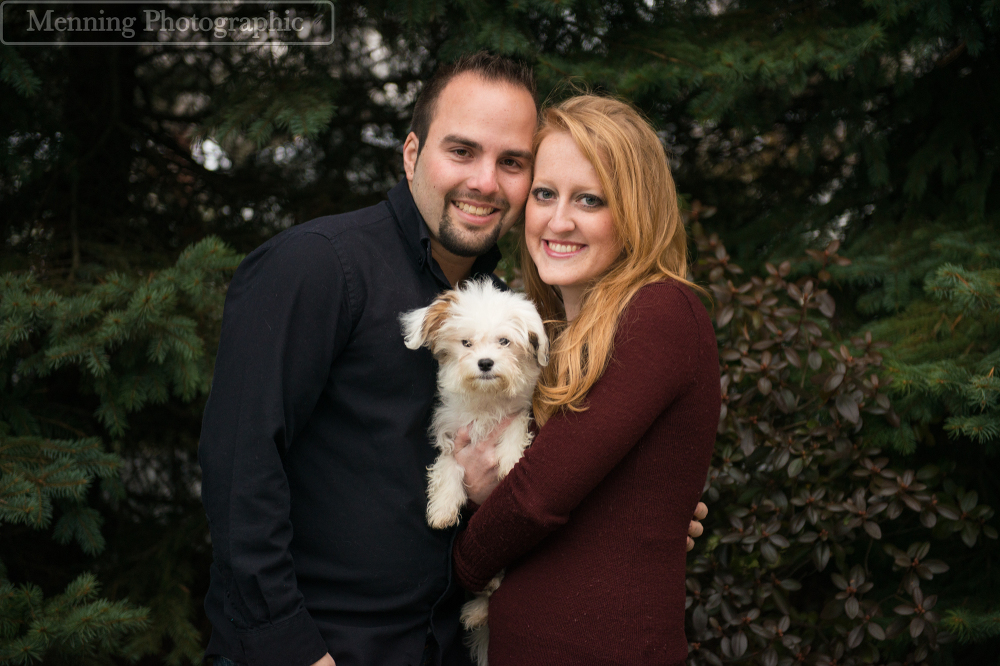 She's quite the little poser. You should see her in her little pajamas. They're pink polka dotted and have holes for all four legs. Too stinkin' adorable.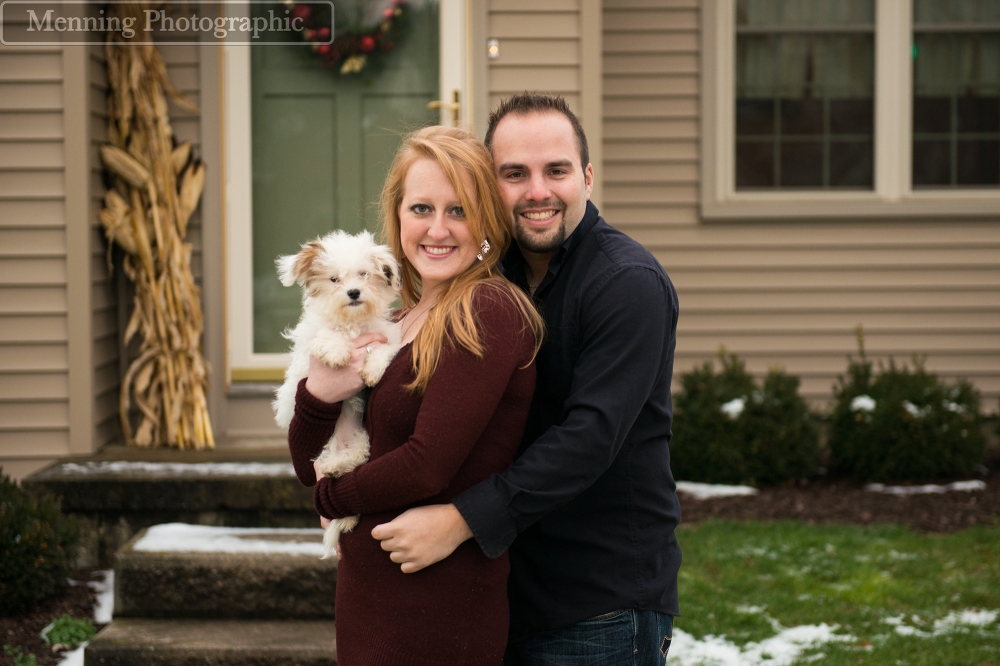 Brian & Jenna, thanks for sharing this time in your lives with us by choosing us to photograph your engagement session! We had a lot of fun. Love you both!
If you'd like Josh & Danielle to photograph your engagement session and wedding day, contact us: 330.651.4849 or info@menningphotographic.com
You can see our recent work on social media, too:
Facebook | Twitter | Pinterest | G +