Jennifer is a sweetheart & we were so happy to get to shoot her senior portraits. She's one of those rare beauties who is also kind & cares about other people. That's refreshing. She was one of our senior reps this year so we shot a short promo session in the Spring of 2013 so she'd have some images to share with her peers & some cute, little cards to pass out at school. 🙂 We shot these at Mill Creek Park.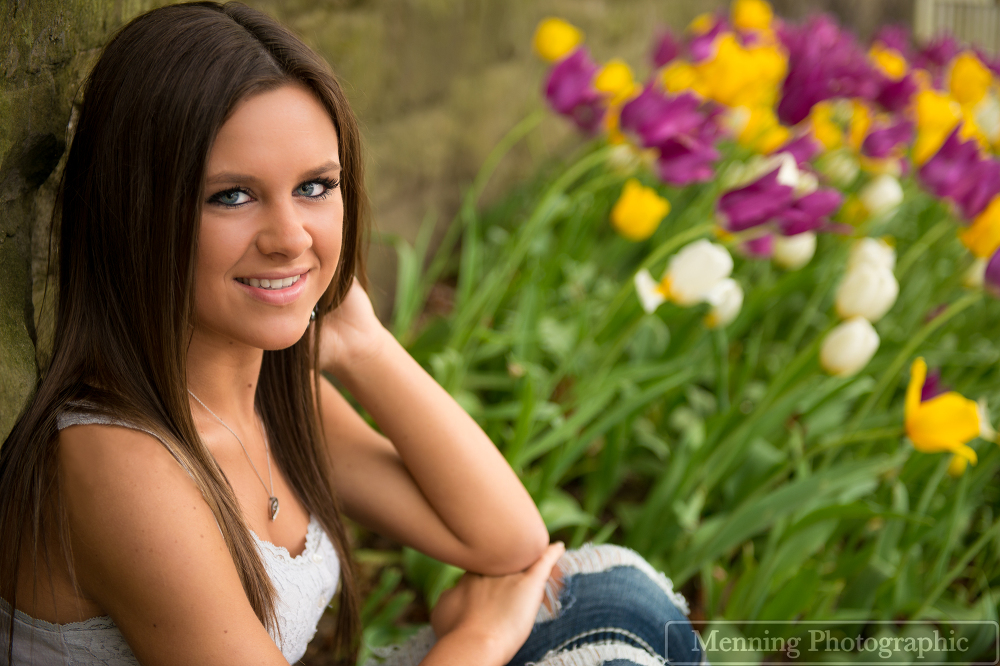 She has the most gorgeous, piercing blue eyes. 🙂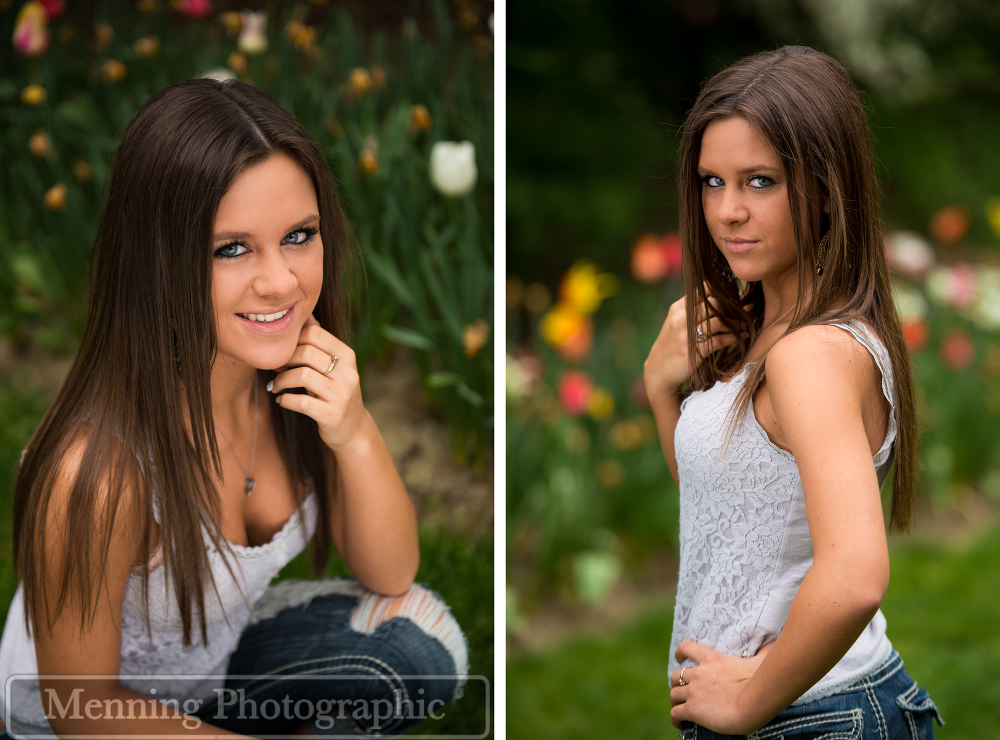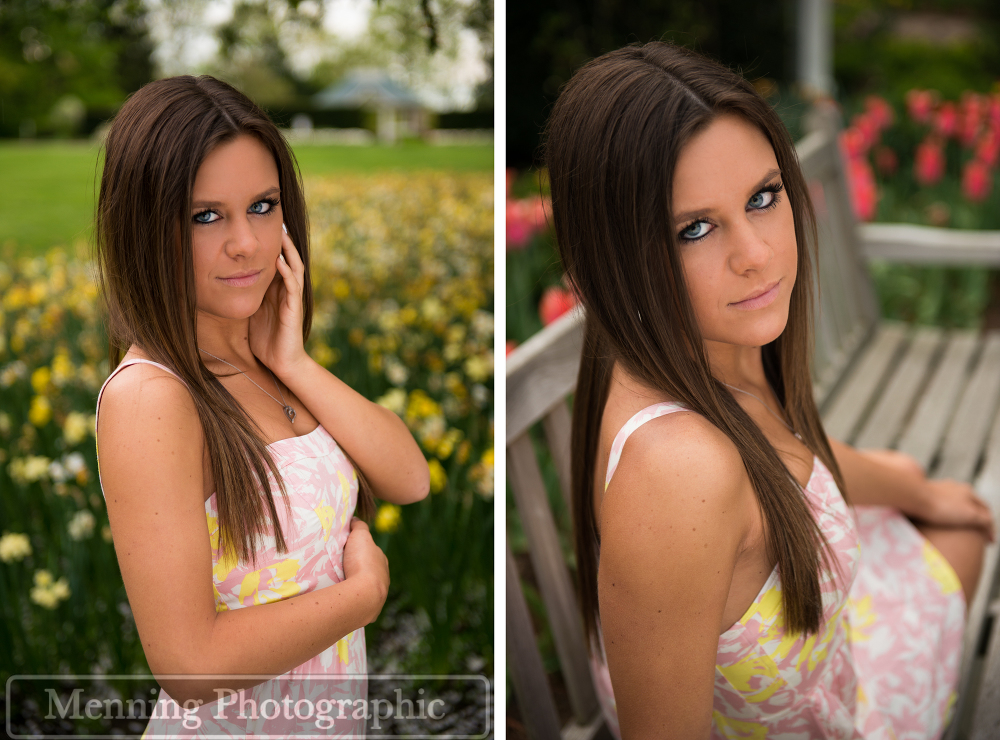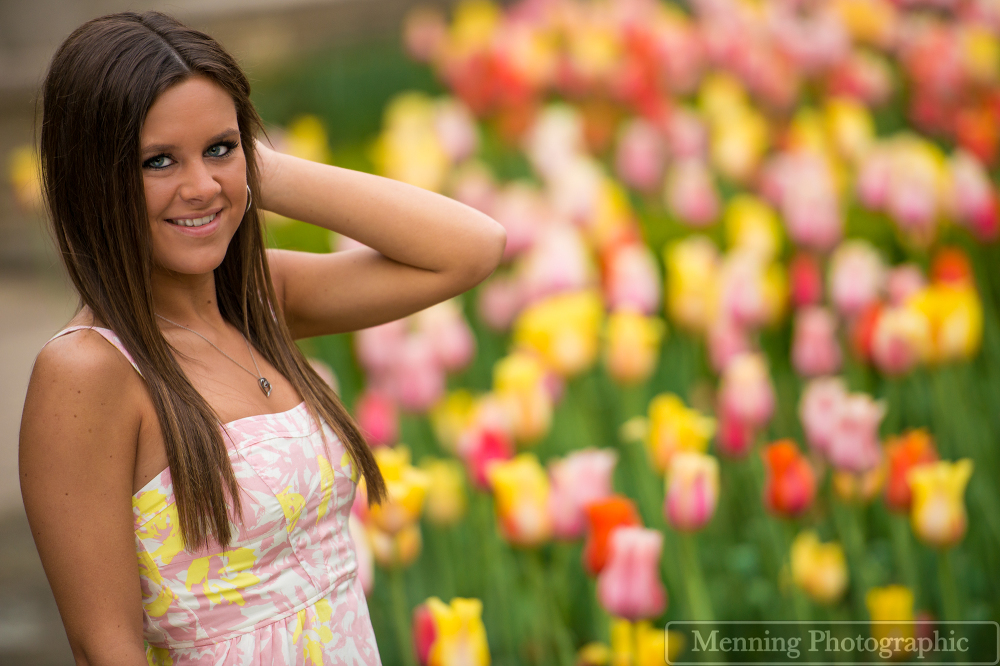 For her choice of location, we hit up Pittsburgh! This girl loooooves the Steelers & the city. She has even met a few of the players at training camps.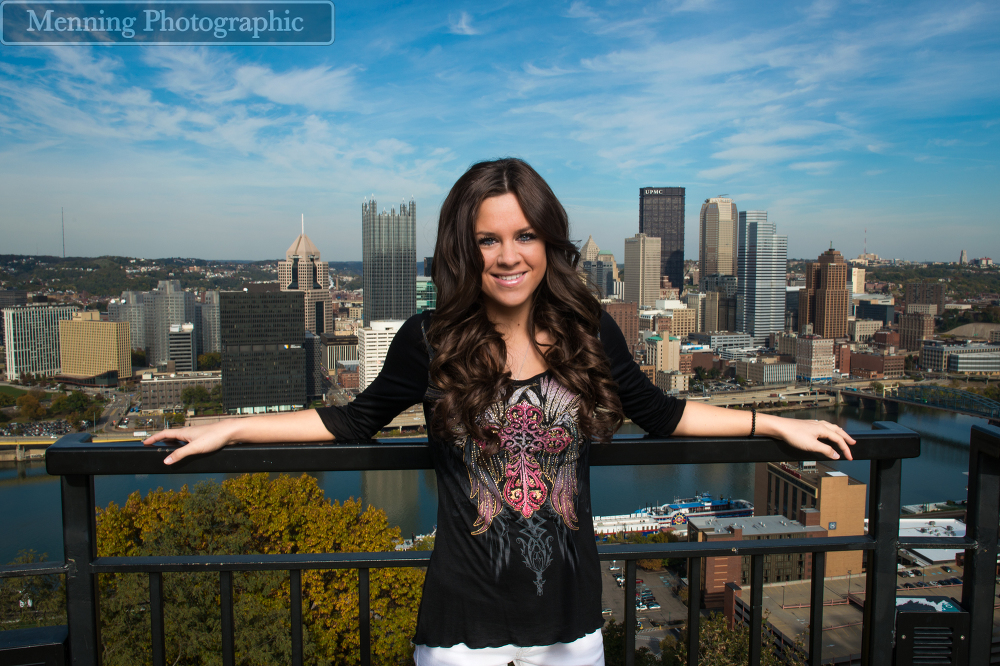 Hey there, Model!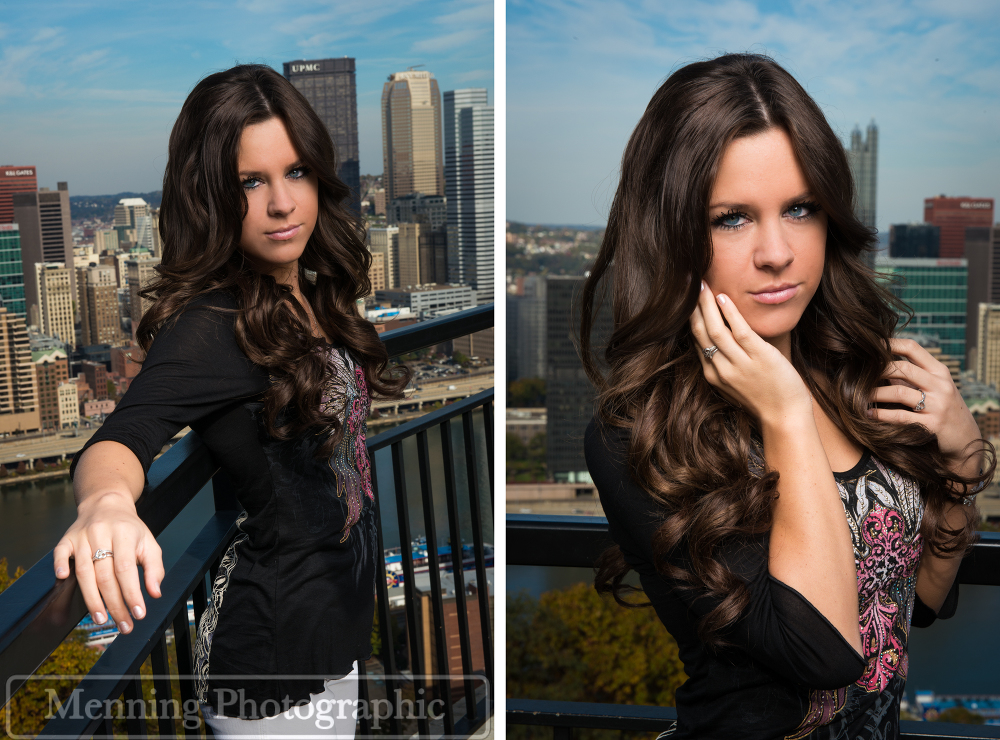 After the shots at Mount Washington, we hit up the Rachel Carson Bridge.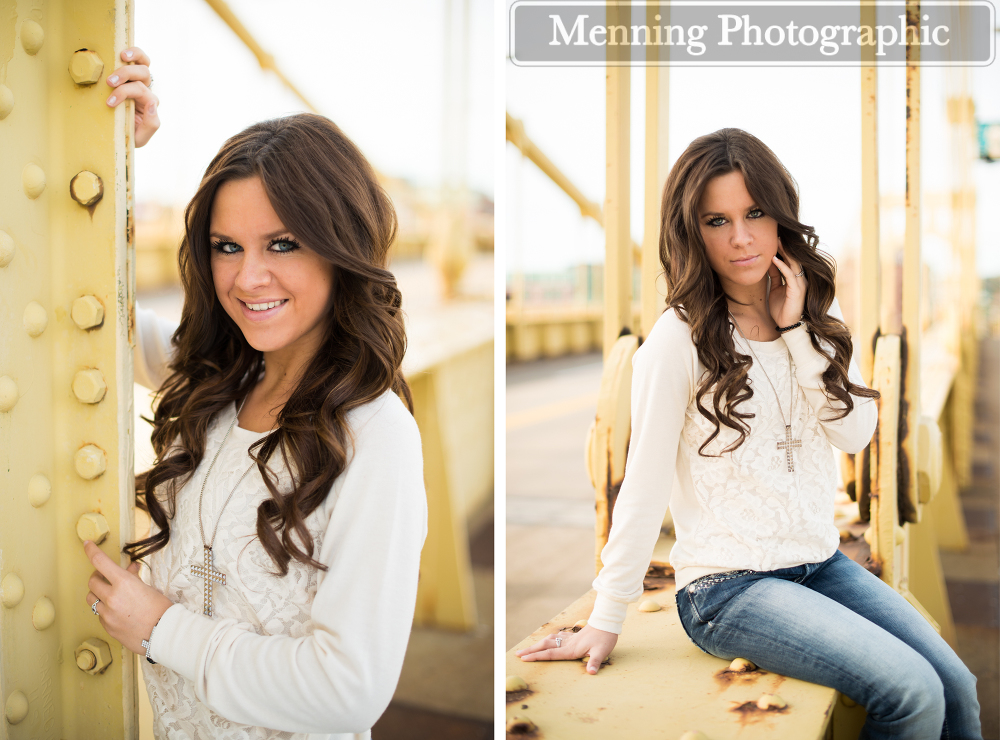 And then for a little bit of edginess, we found some graffiti-covered walls.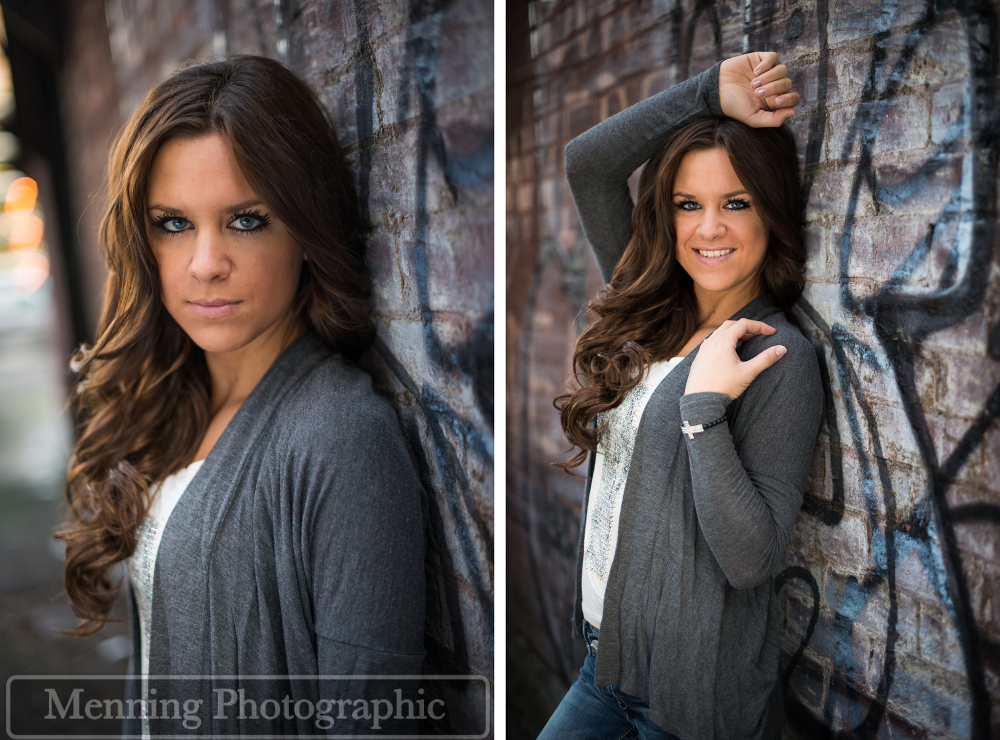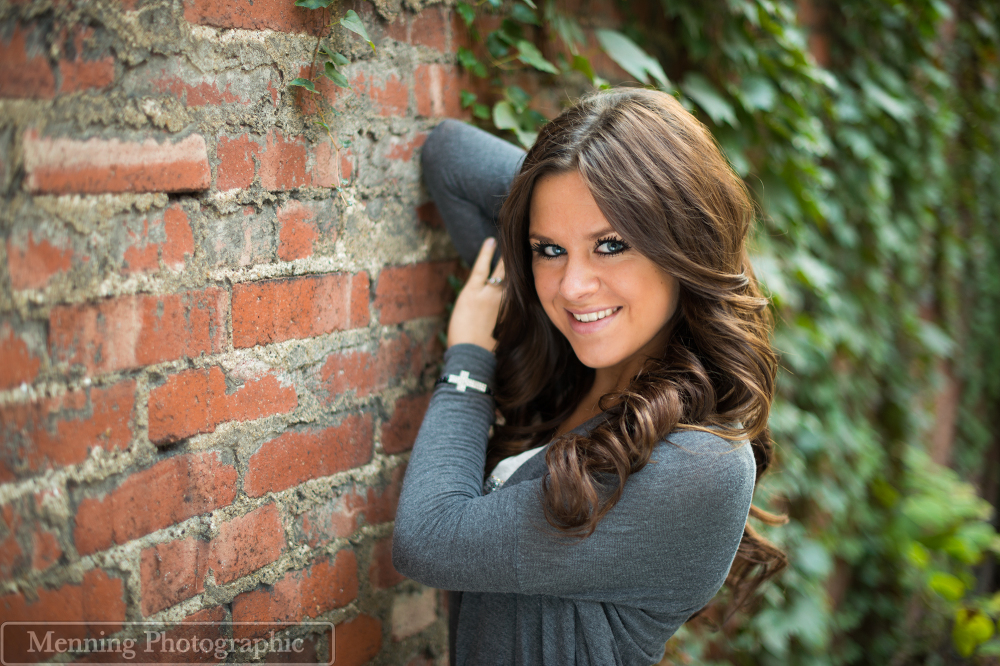 The light was stunning in Point State Park. It was a beautiful Fall day for senior photos.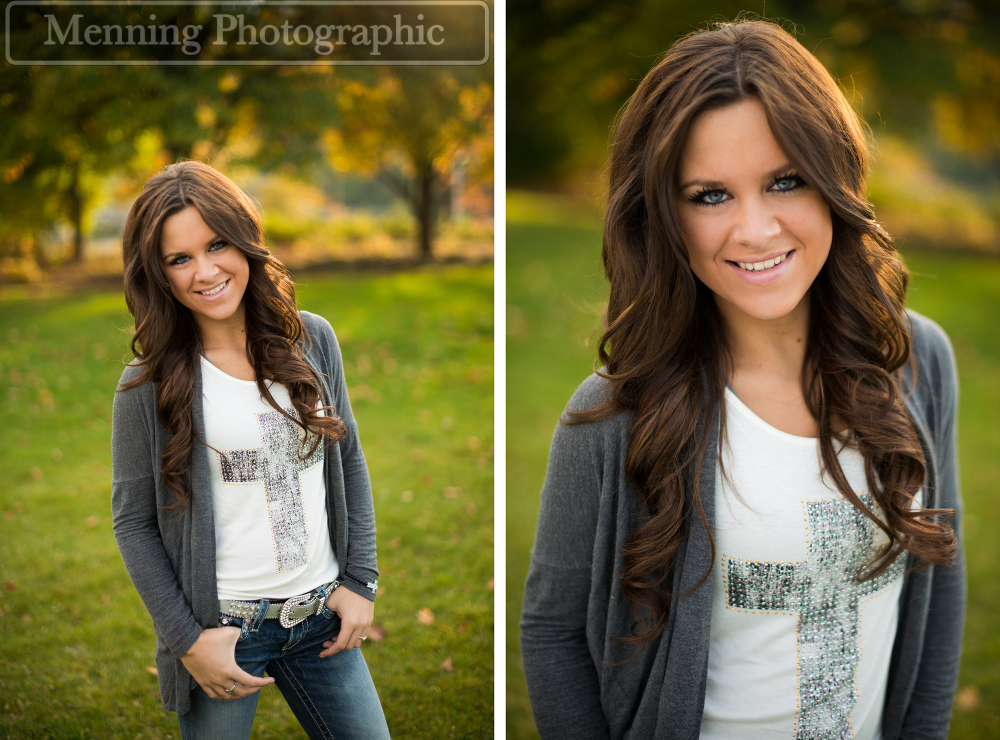 This is seriously one of my fav senior photos ever. The way the light cascades around her is beautiful & her smile is genuine & gorgeous.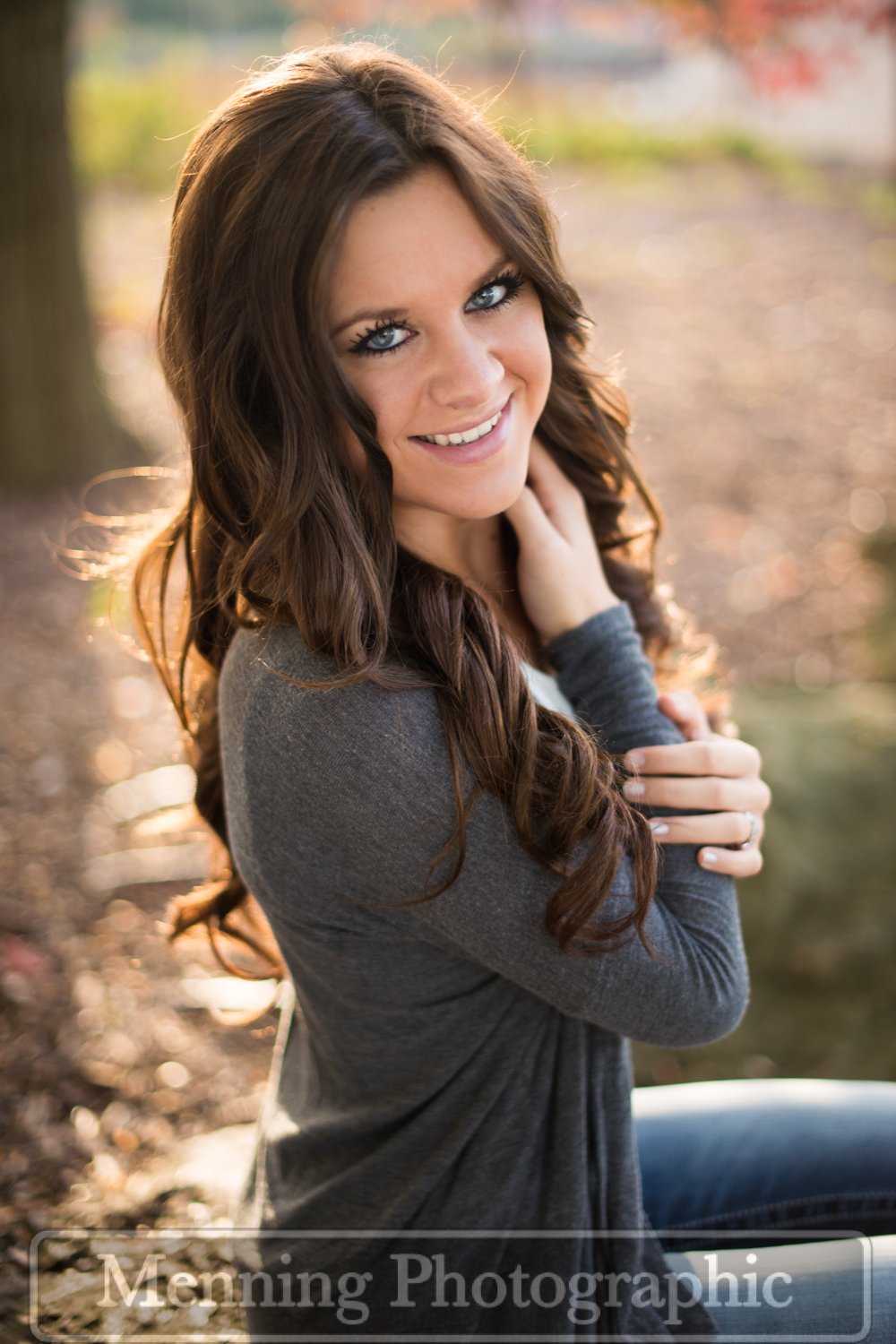 Yay! Leaves!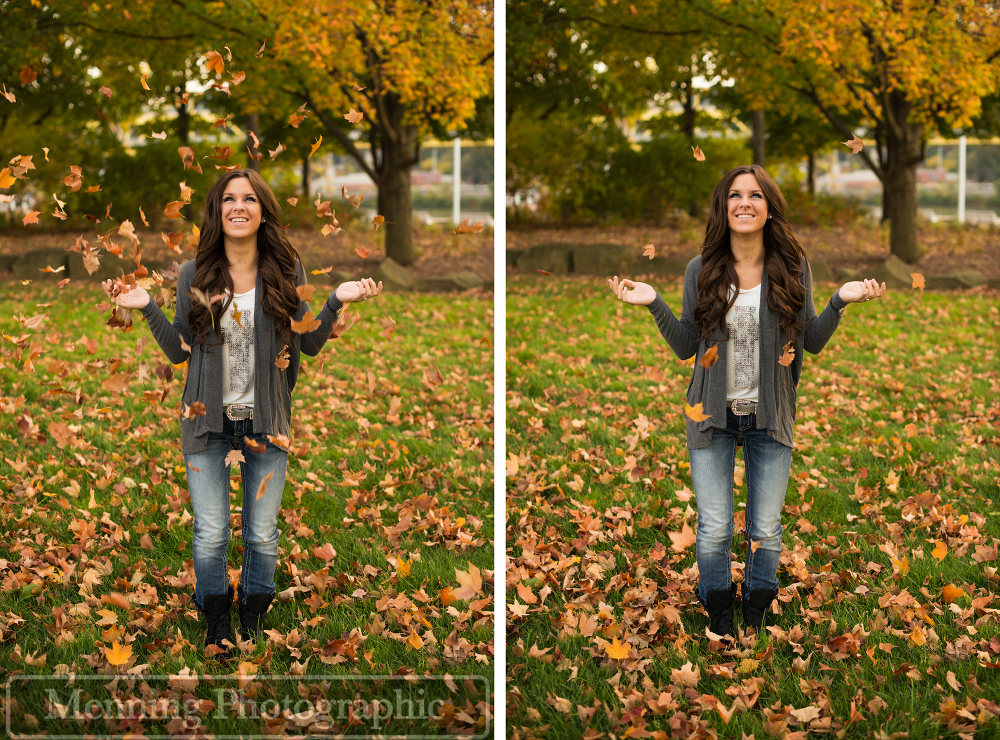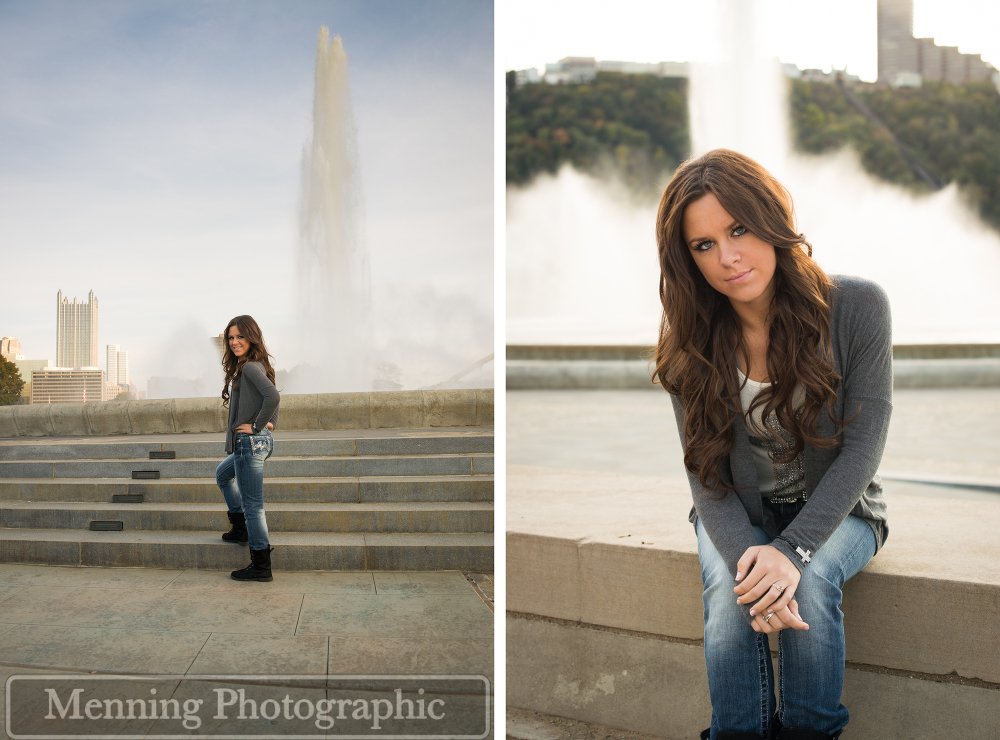 Jennifer chose to split up her senior portrait session into two days so she could have a curly hair picture day and a straight hair picture day. 🙂 The straight hair photos took place at Poland Library.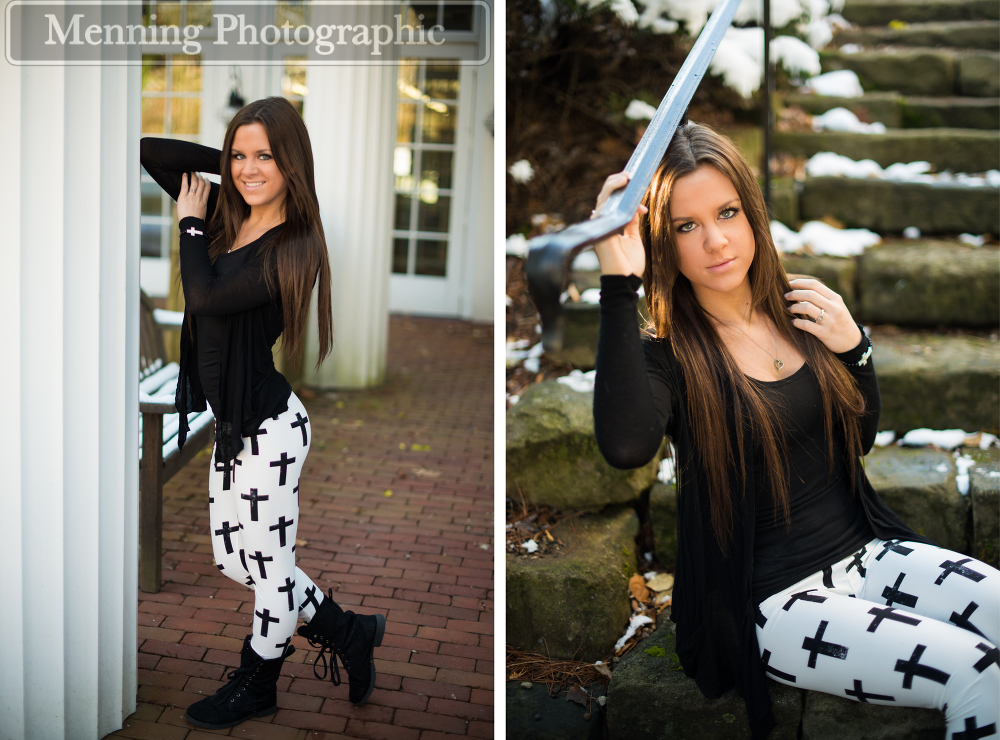 Killer pants, Girl!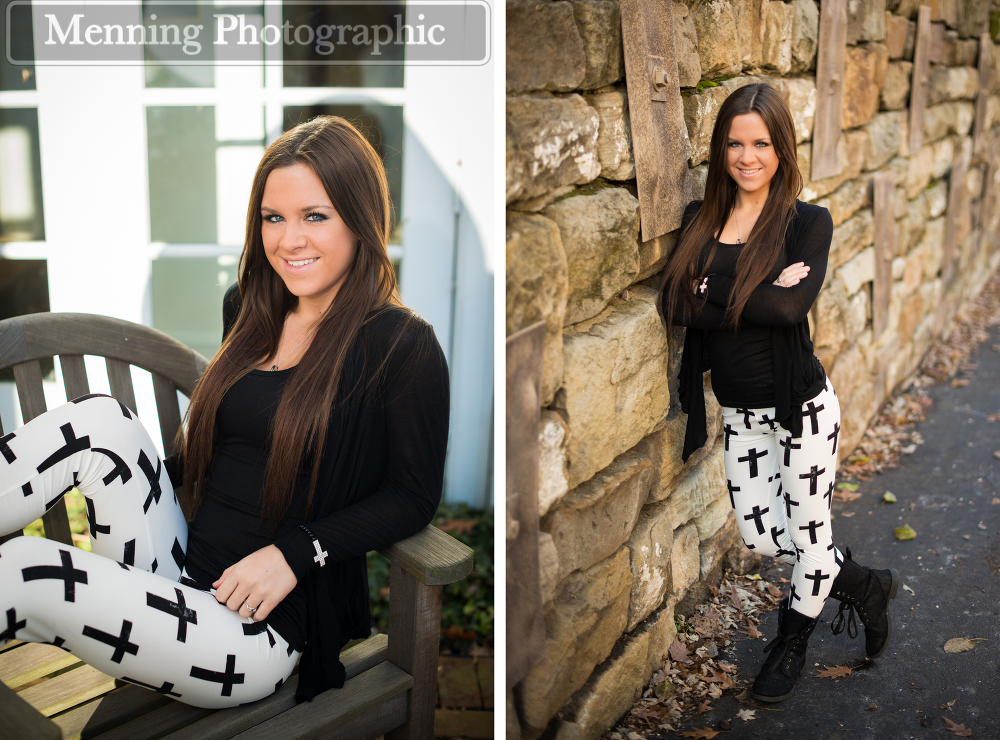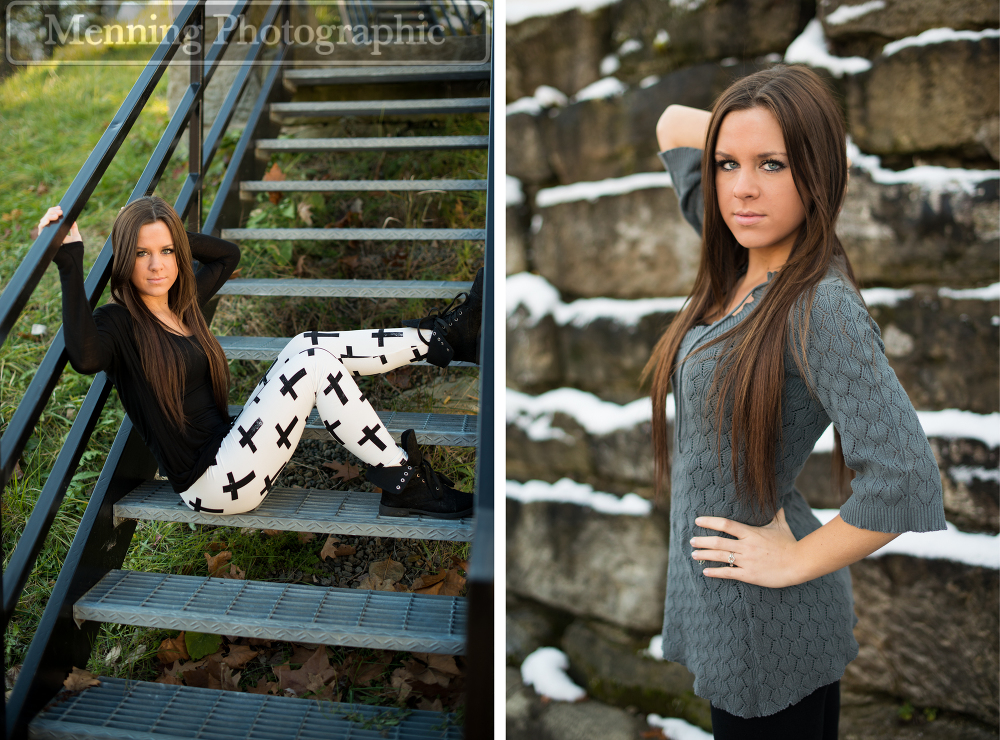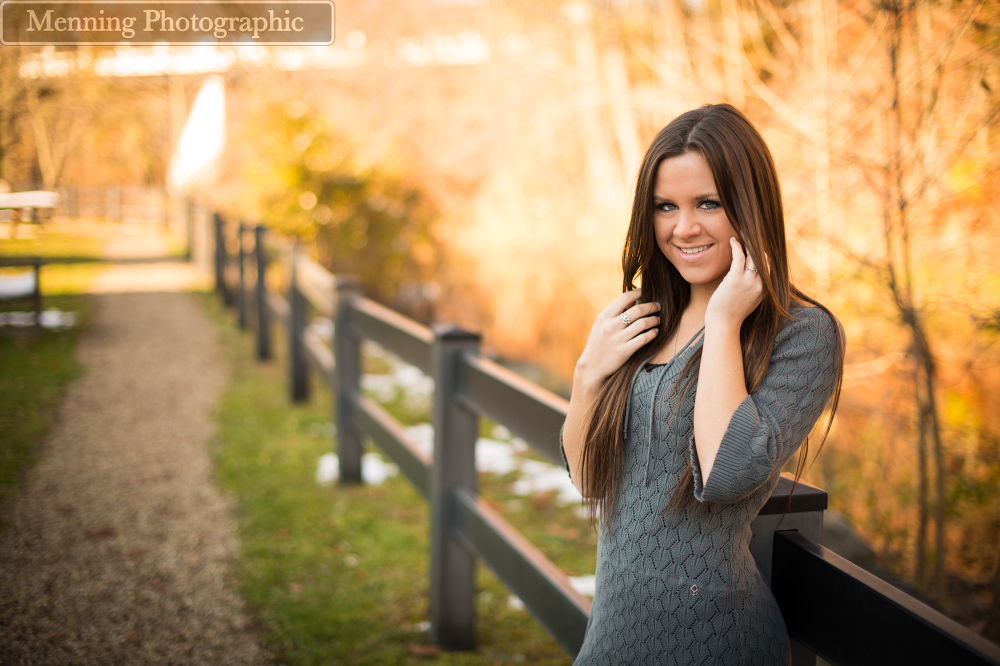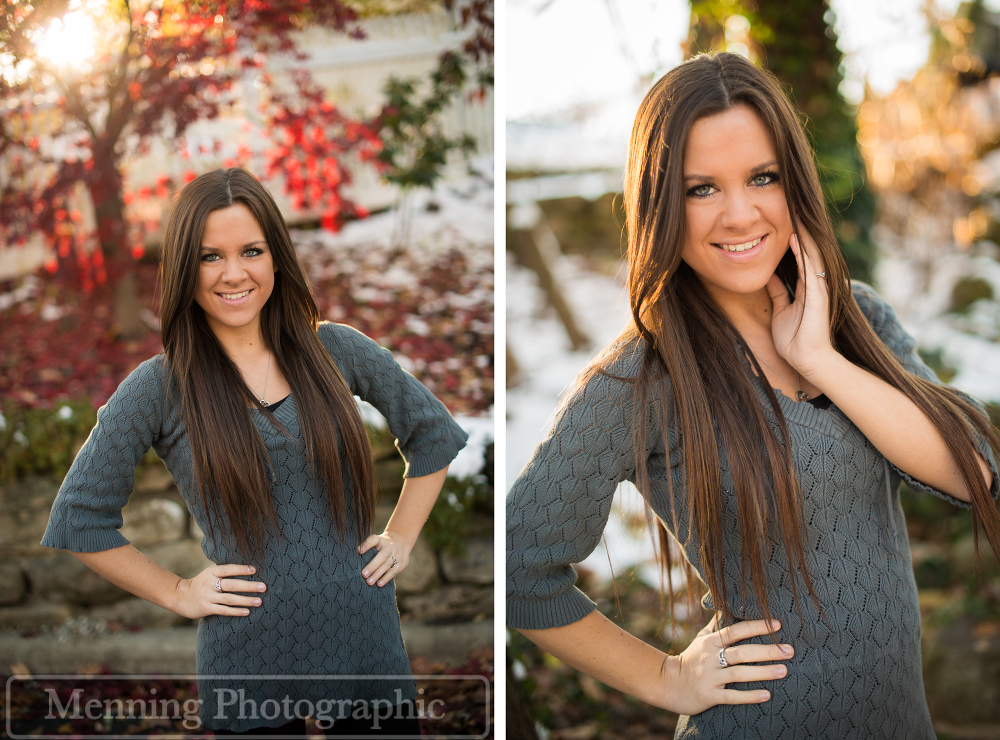 And we couldn't help but snap a couple photos of Jenn with her boyfriend. They're such a cute couple!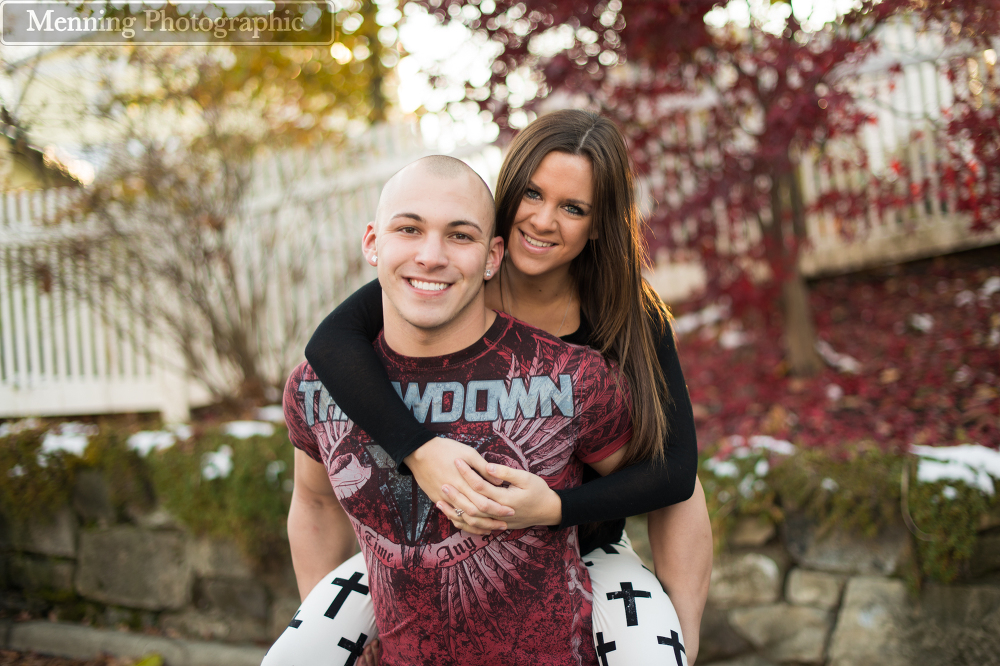 Jennifer, we had so much fun hanging out with you for your senior sessions! You are a great model & very fun to work with! We wish you the very best in all you do! 🙂
If you're interested in having Josh & Danielle shoot your senior sesh, call or email us: 330.651.4849 or info@menningphotographic.com
See more photos & cool stuff here:
Twitter | Facebook | Pinterest | Google +