Baby Vivienne was only 14 days old when we met her for her newborn photos. She was very inquisitive and alert for being so young. She did NOT want to go to sleep for her session even though her mom said she usually sleeps during the day and parties all night. 🙂 She and her mom came over to our house for the photo shoot.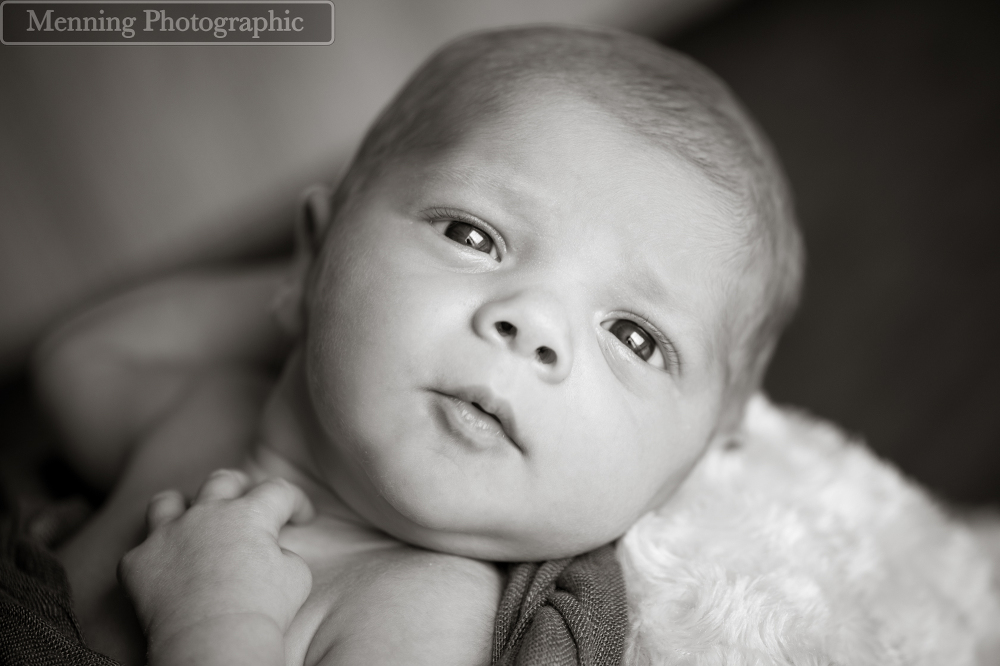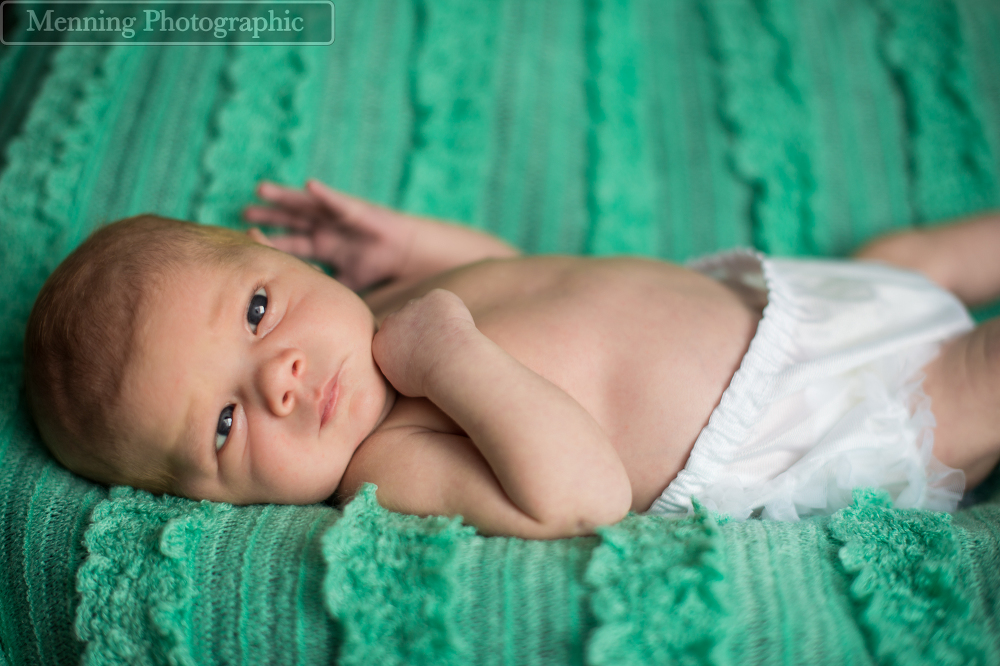 She's adorable. Even though it works out much better with posing when newborns are sleeping, her mom was glad we could document her pretty blue eyes because she's not sure they're going to stay that color. Vivienne's older brother, Orien, has dark brown eyes.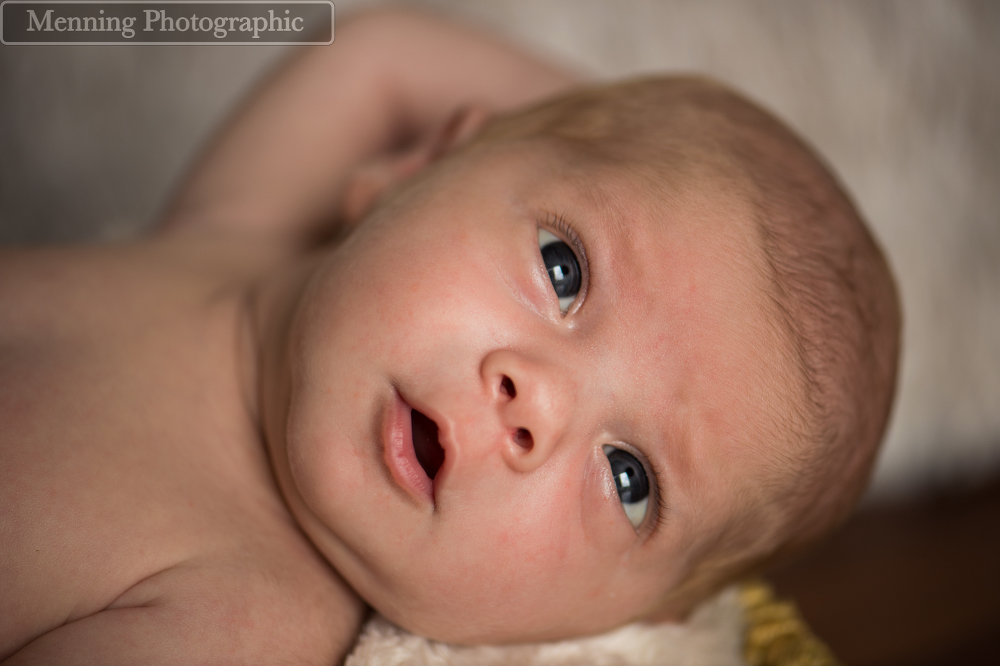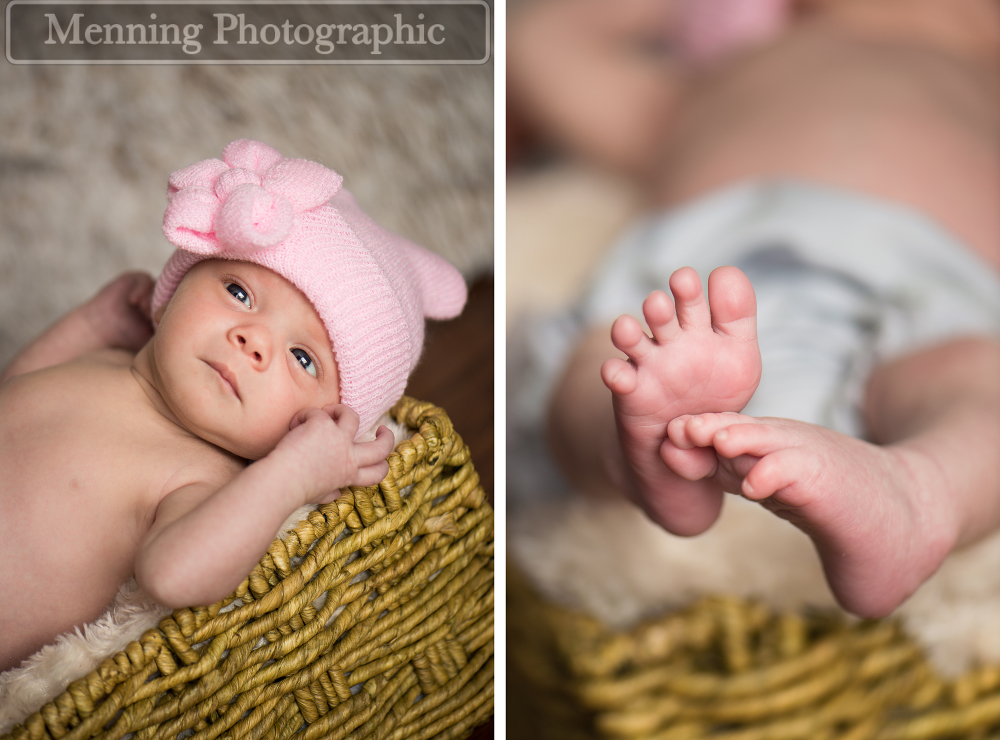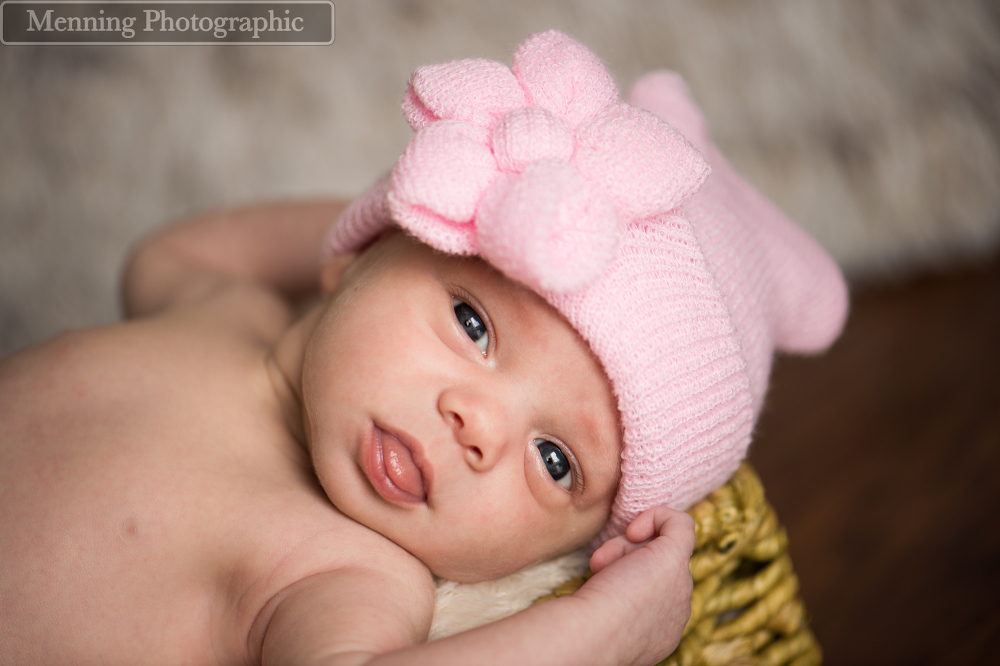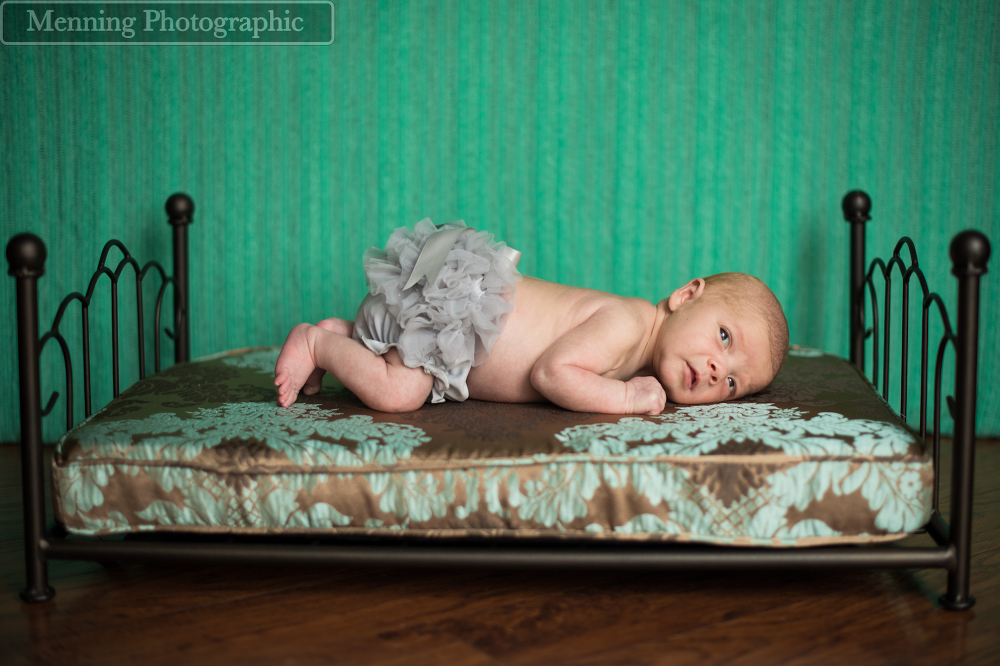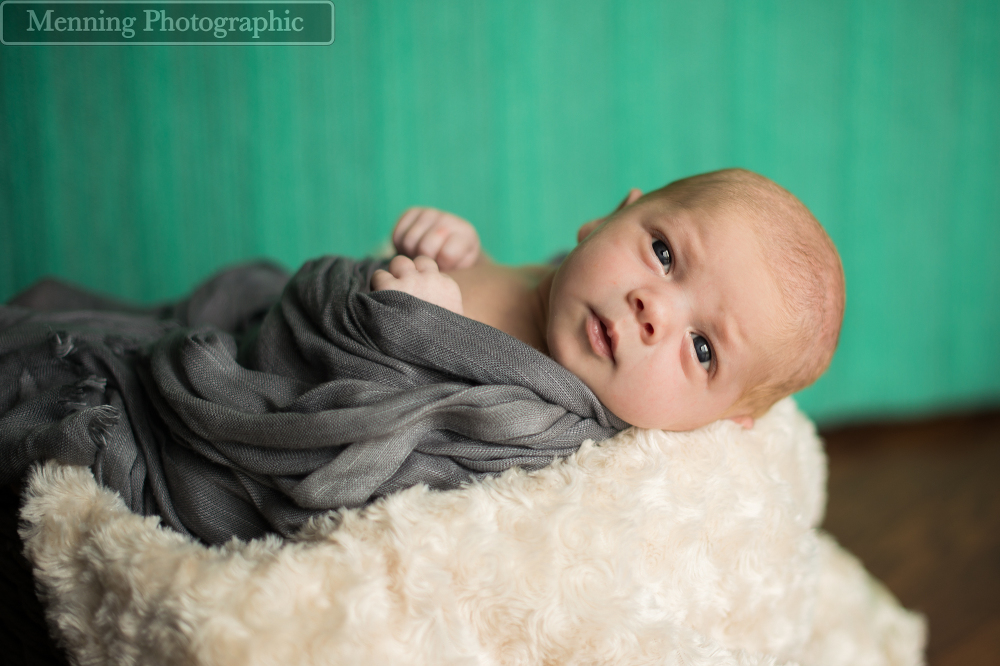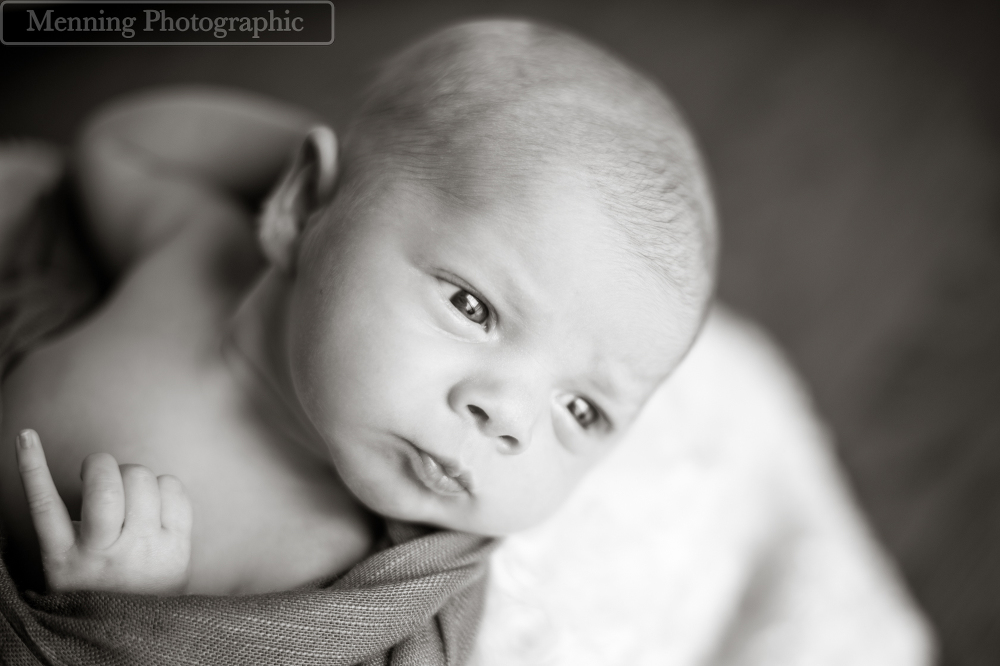 Closeup with the macro lens of extreme cuteness: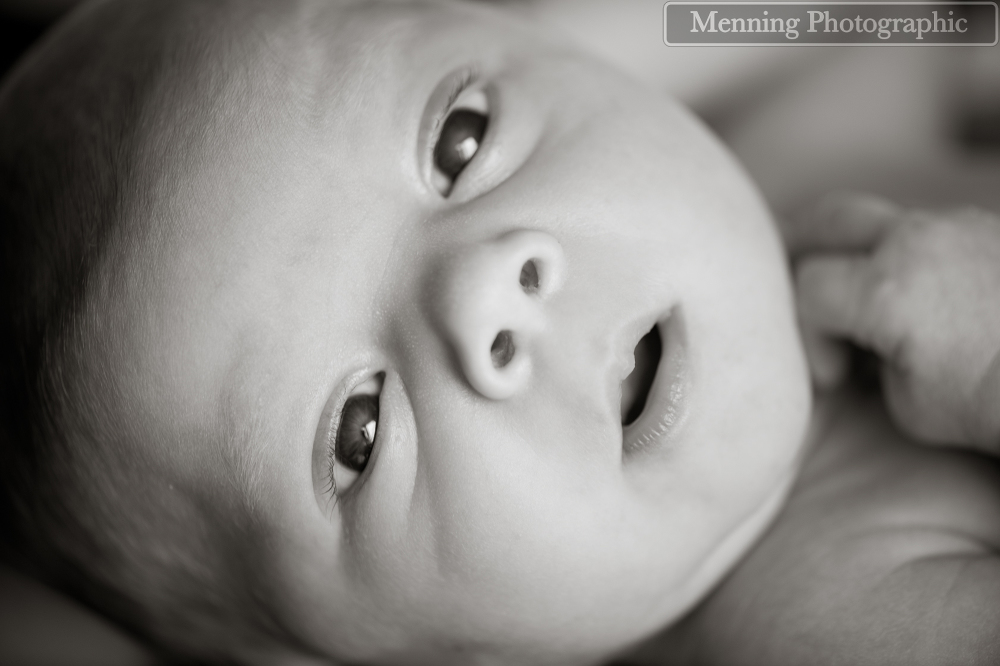 With such a beautiful mom, it's no surprise that Vivienne is an adorable baby! Also, this is just 14 days postpartum. . . are you serious?! Gorgeous!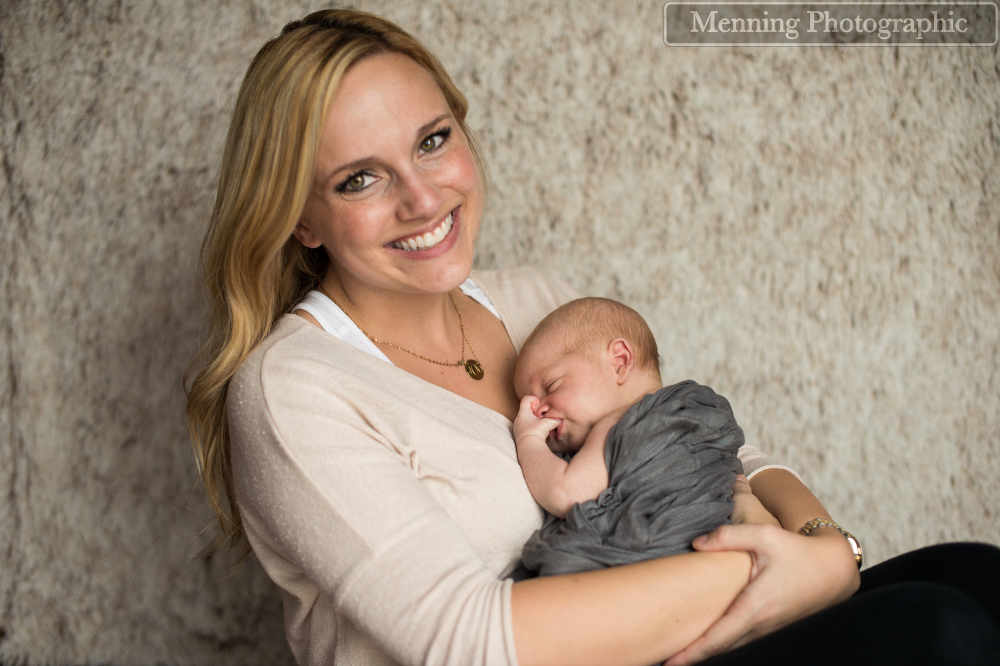 We get to meet up with this cute little family again in a few weeks for an entire family session with mom, dad, Orien, Vivienne, and their pug, Frank. Can't wait! You know we love cute families & pugs! 🙂
Interested in a newborn or family photo session with Josh & Danielle? Contact us here: 330.651.4849 or info@menningphotographic.com
See our photos & more at these places:
Pinterest | Facebook | Twitter | Google +