Jenn & Nick are a really fun couple. Their wedding day was full of smiles, laughter, tears, hugs, and great dance moves. These two definitely have a lot of people who love them & we can see why; they're great fun to be around. Josh met the guys at the golf course where they loved to throw their clubs. 🙂 I met Jenn & her girls at Bang! Hair Studio, where Jenn works as a stylist. Only this time, she was the bride getting pampered.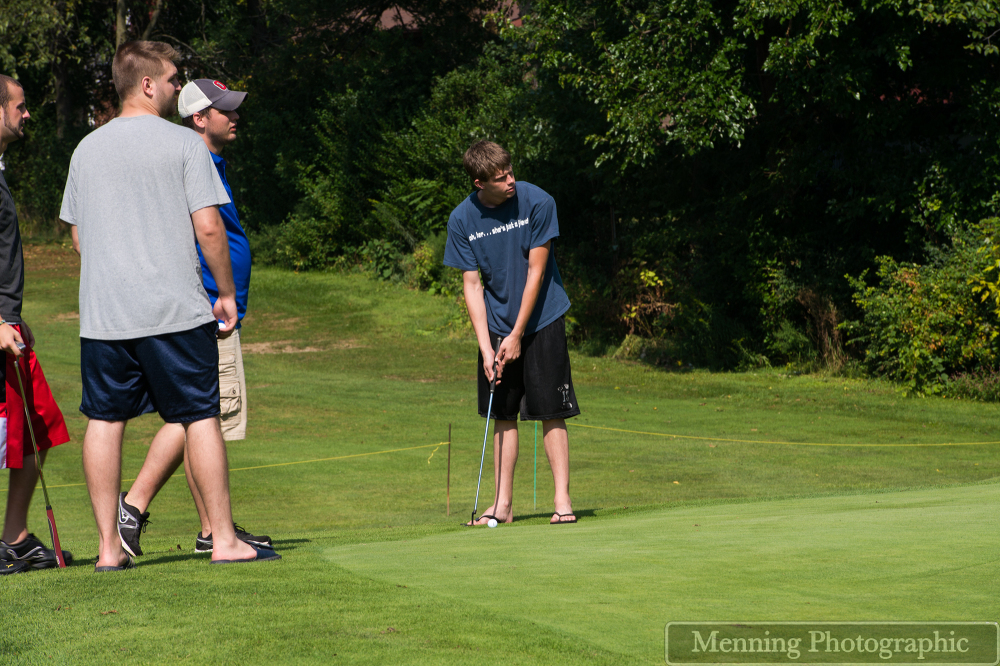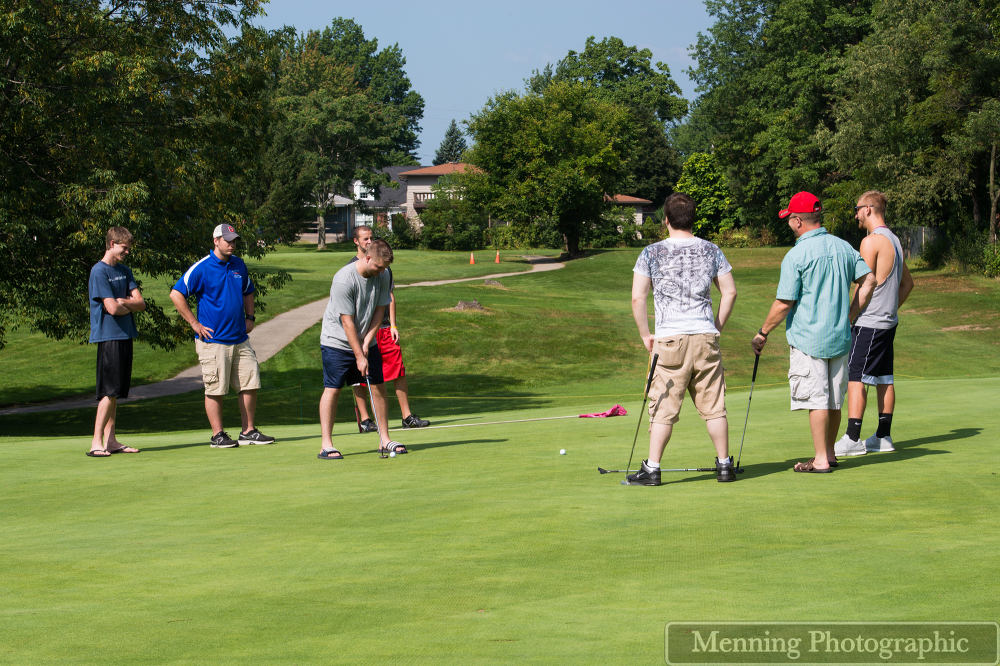 See? Told you they like to throw clubs.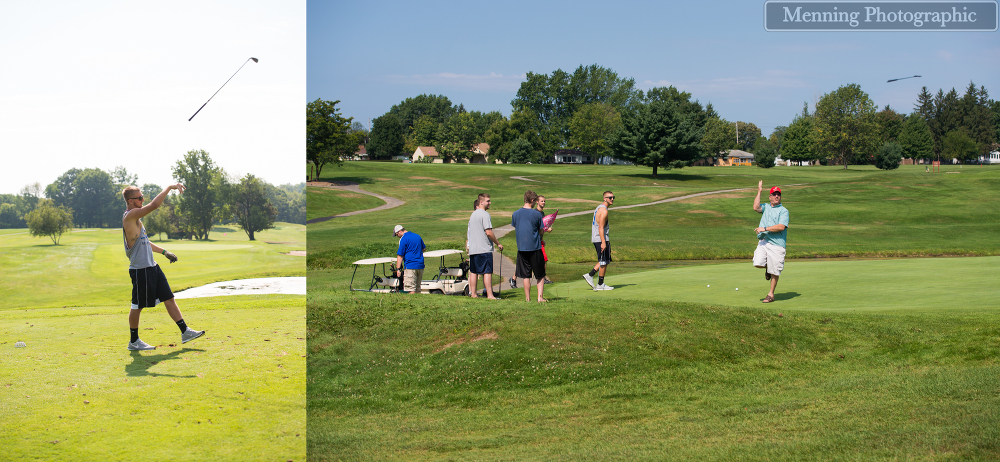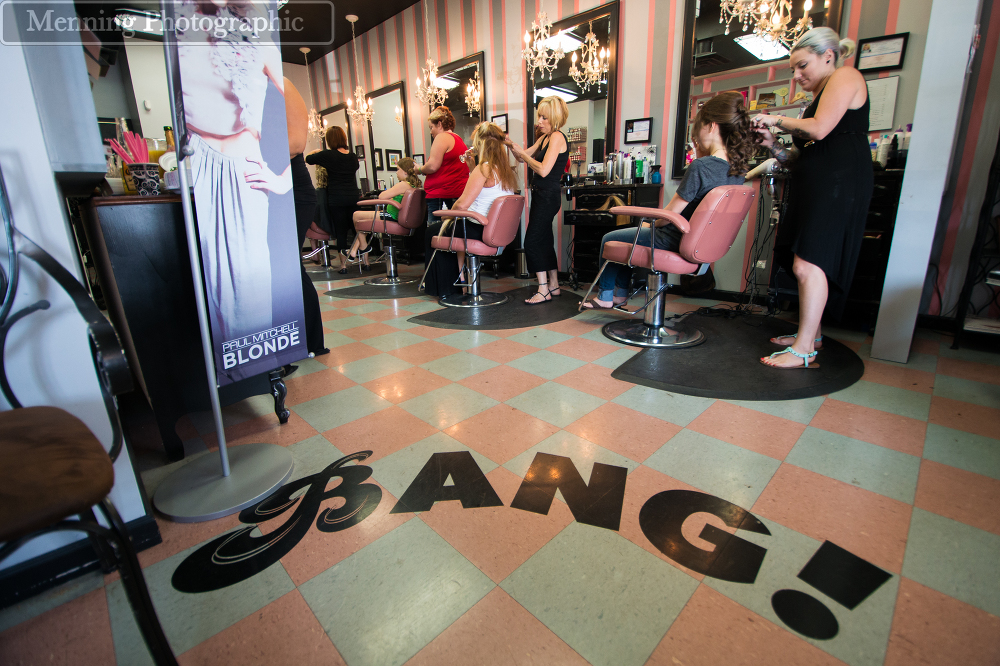 All of the ladies at Bang! did a great job with the hair & makeup for Jenn and her 'maids.


After all of that golfing, the guys got cleaned up & ready for the day.


The little key detail on the boutonniere is too cute.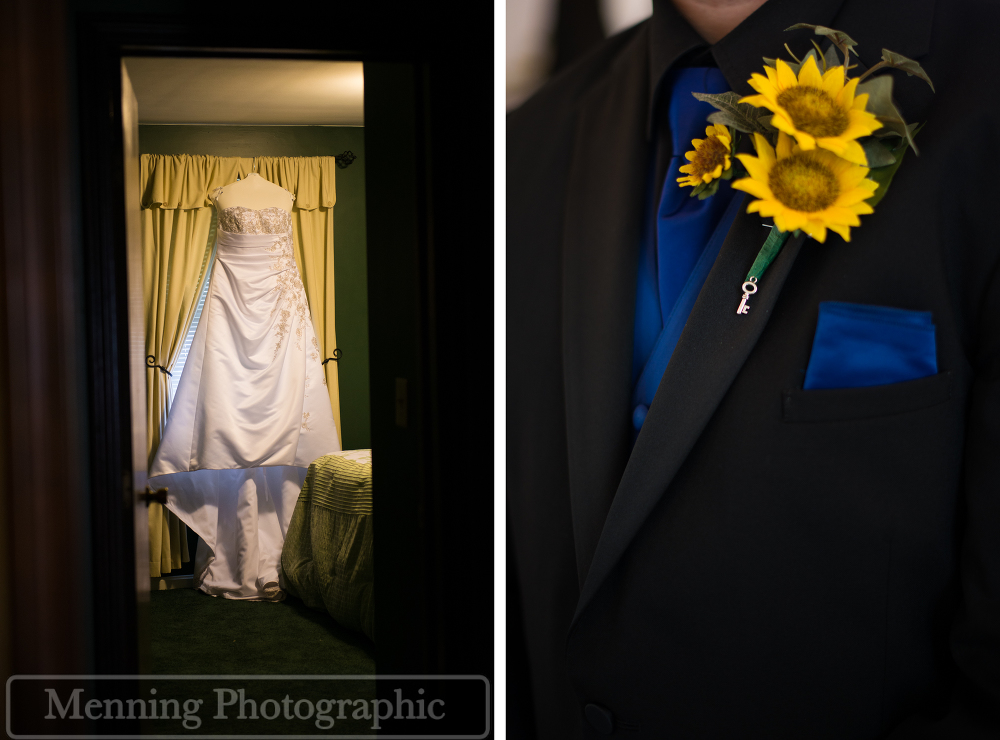 Many people throughout the day likened Jenn to Marilyn Monroe.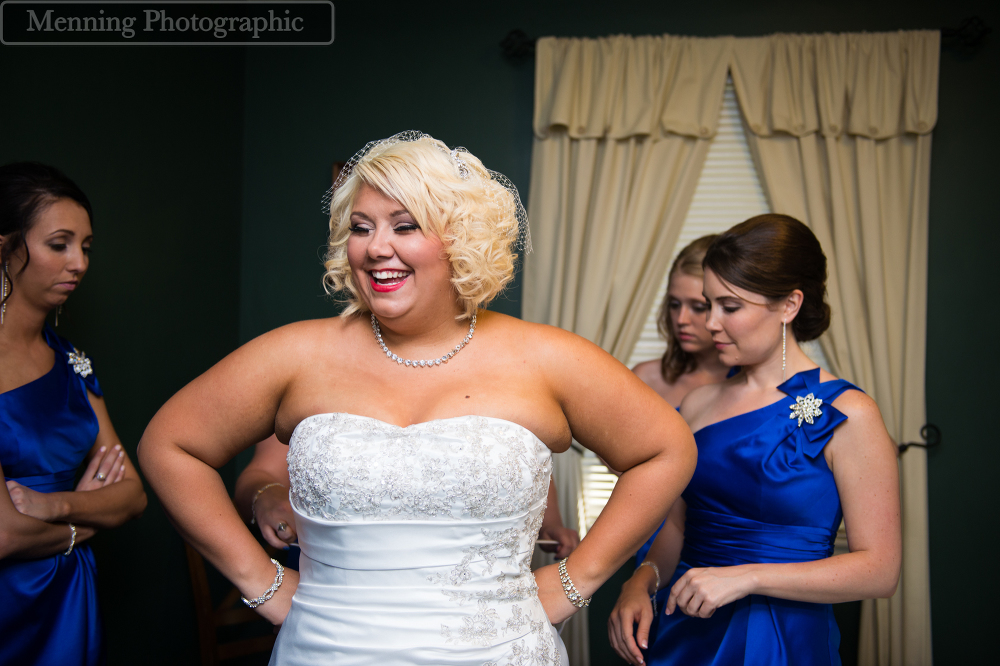 She is beautiful!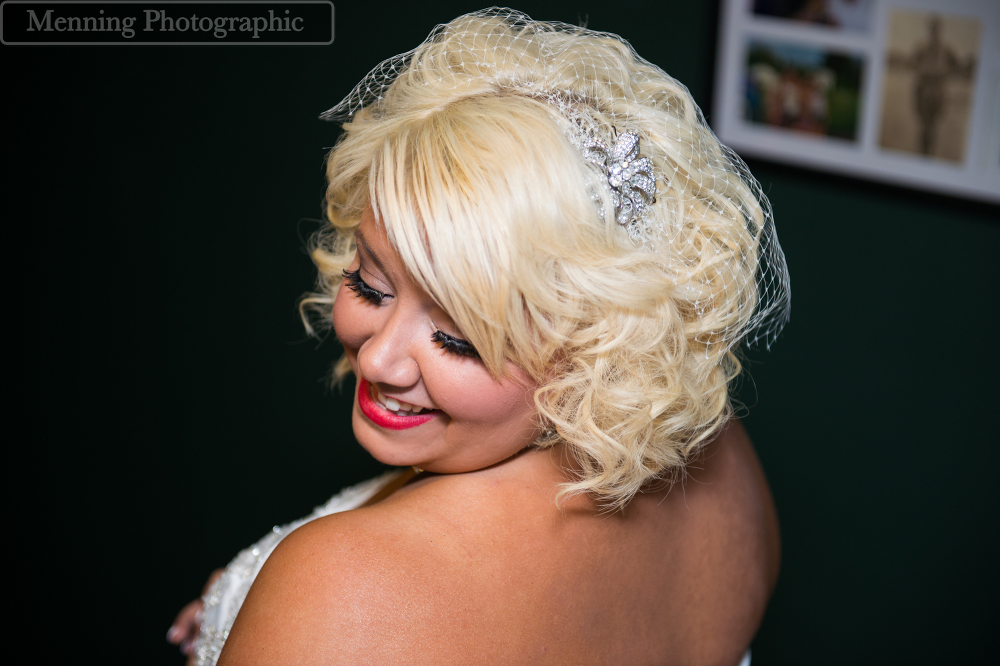 Their ceremony took place at St. James Meeting Place in the Boardman Park.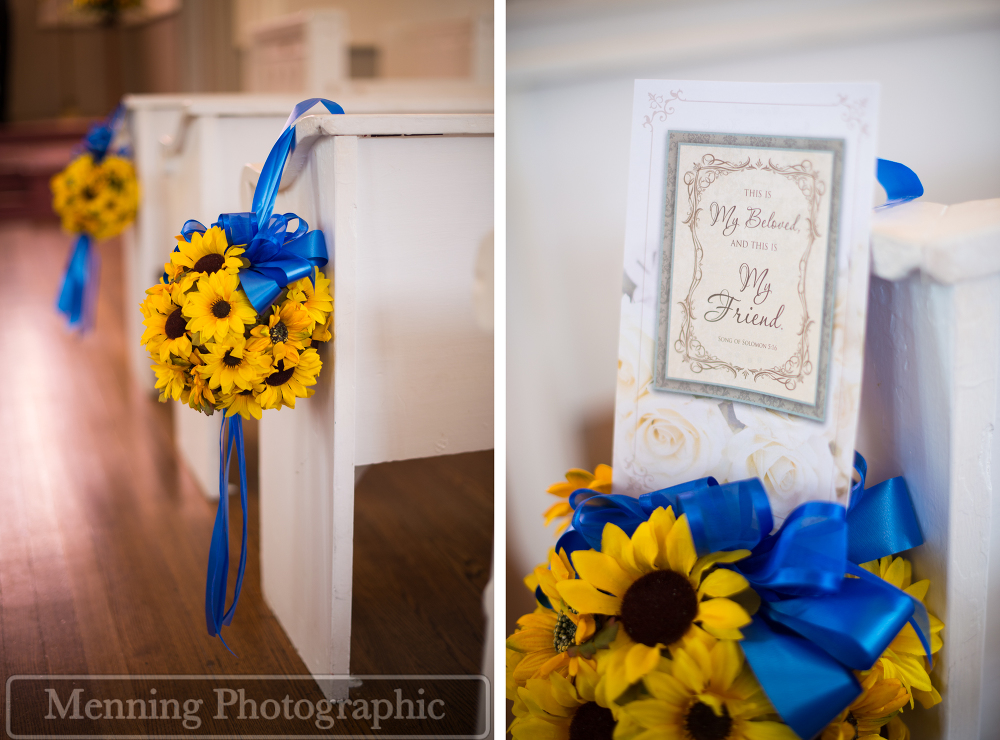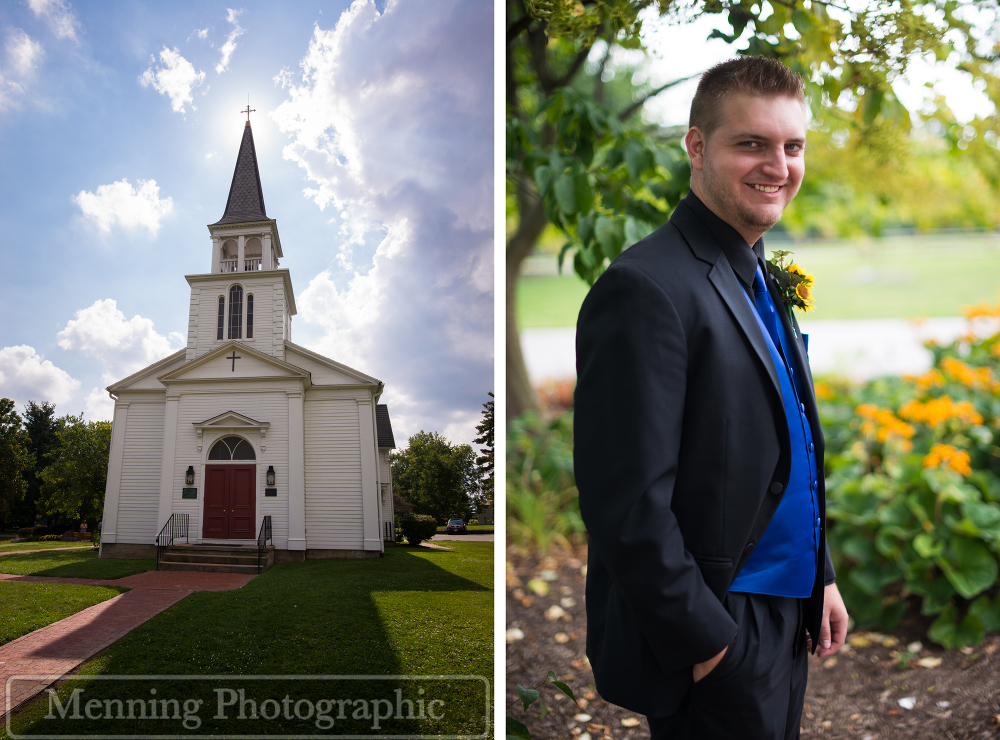 Here's Jenn's dad seeing her as a bride: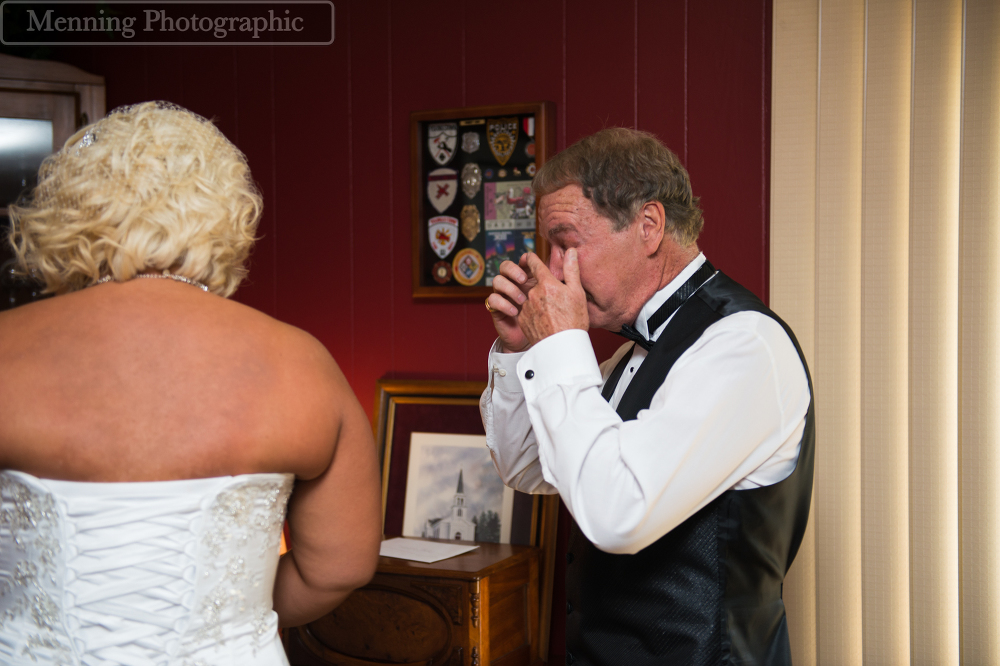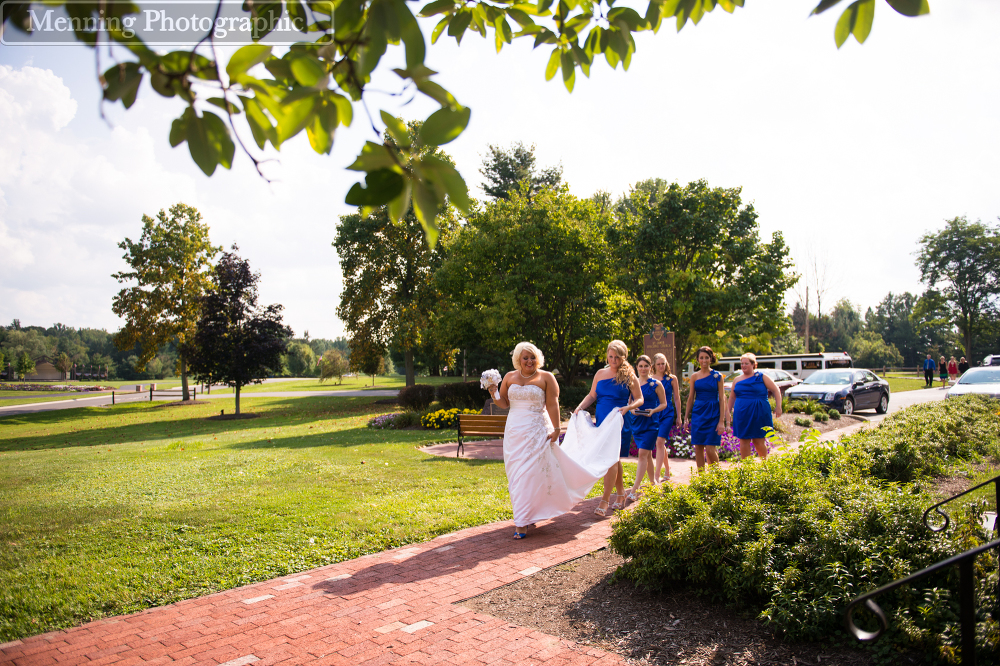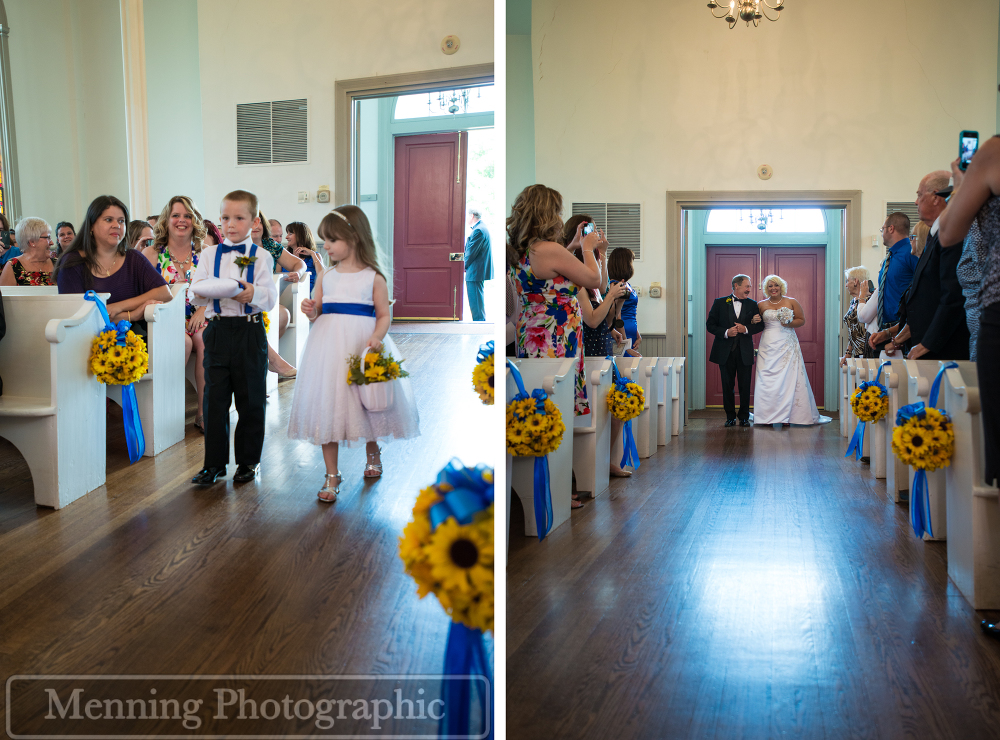 She was pretty excited to see Jenn walk down the aisle. 🙂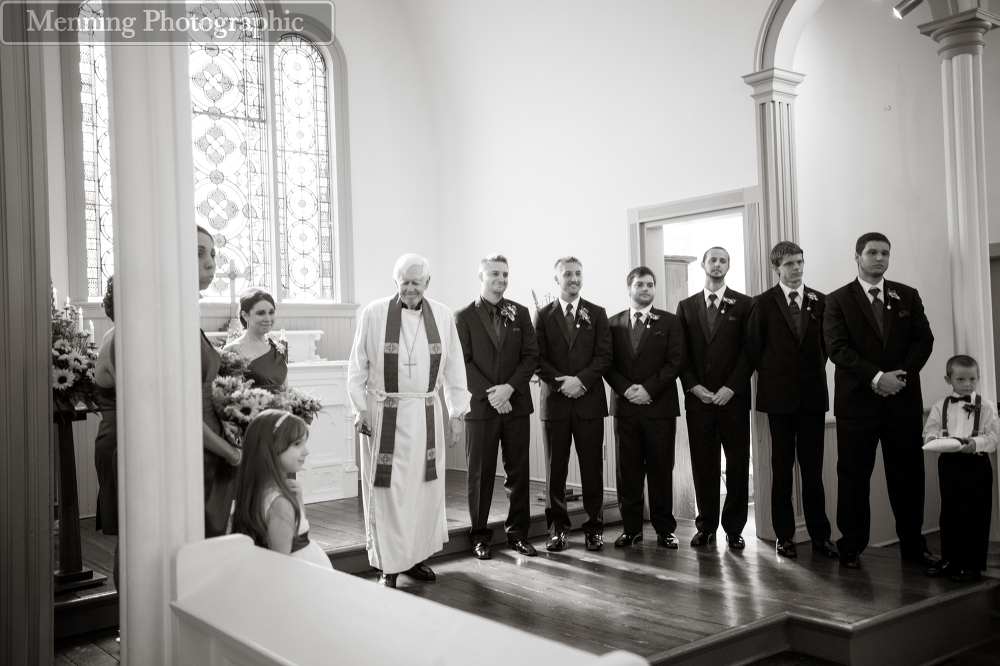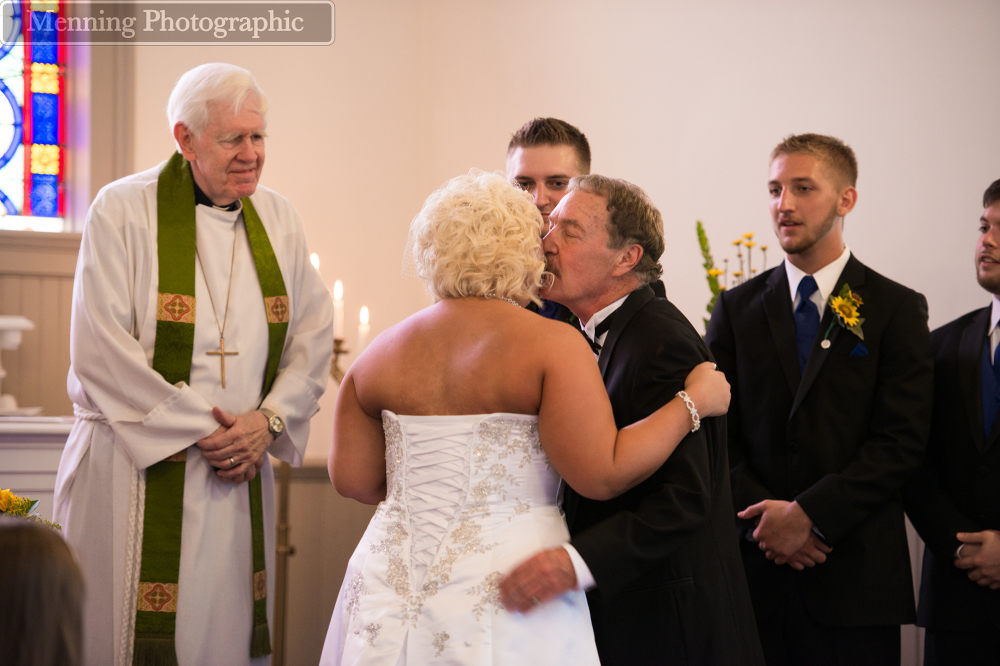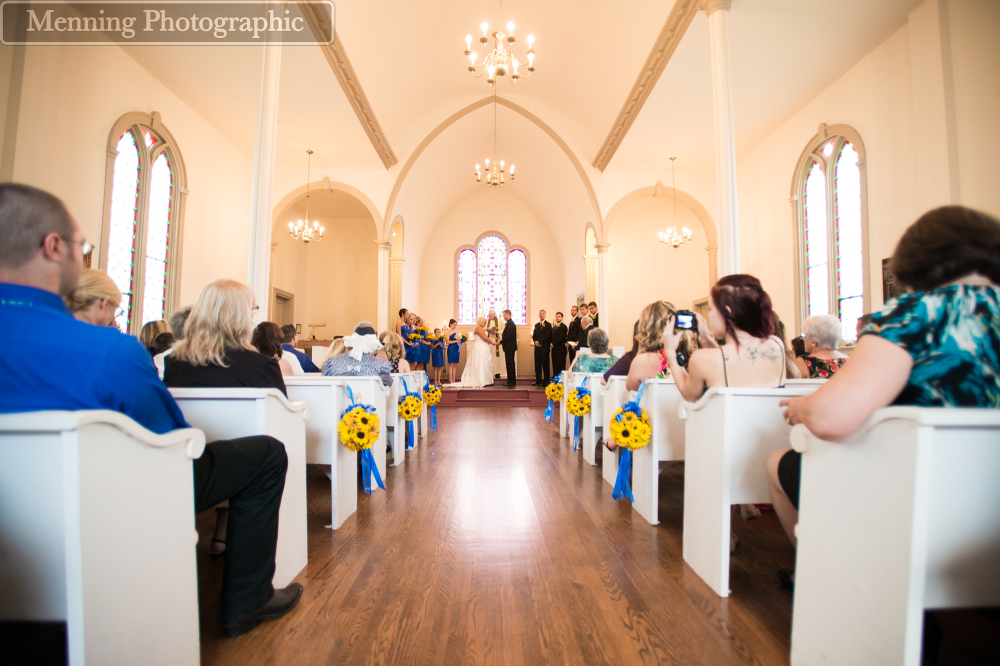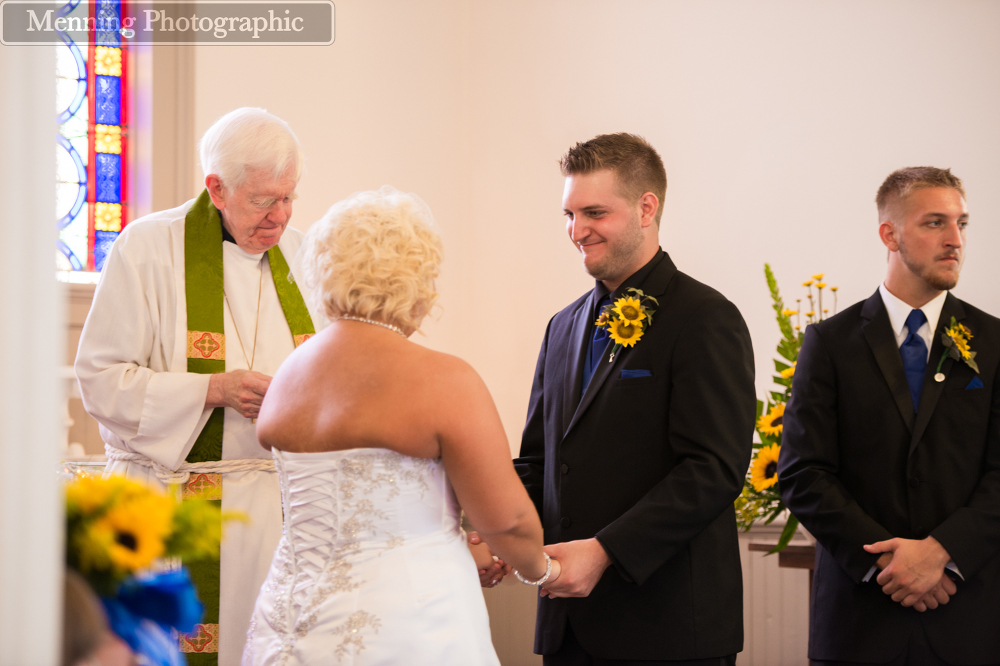 Alton, the ring bearer, was full of personality. He had me cracking up all day.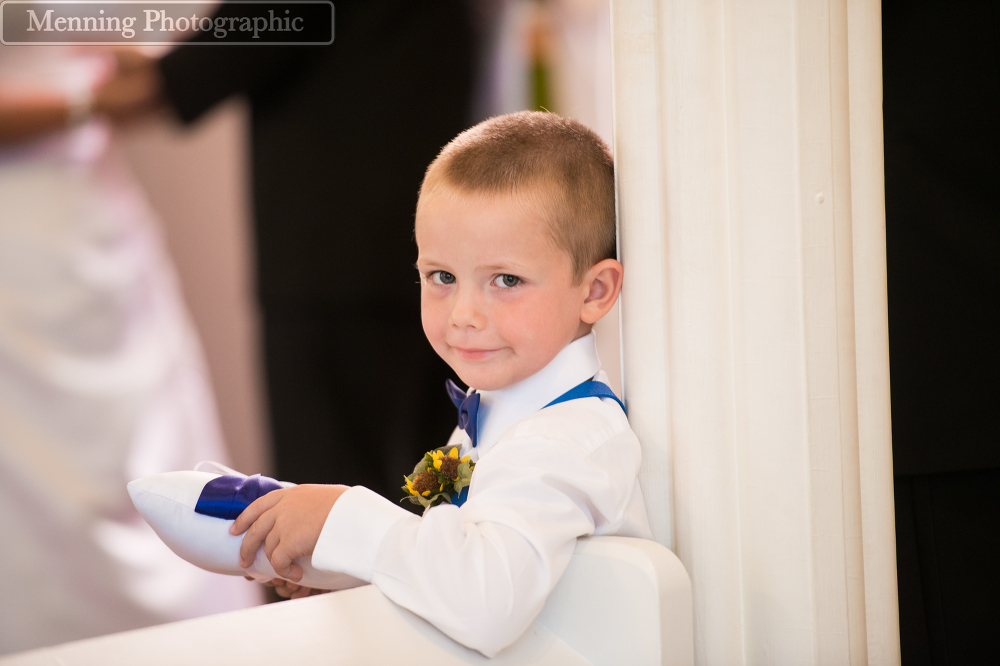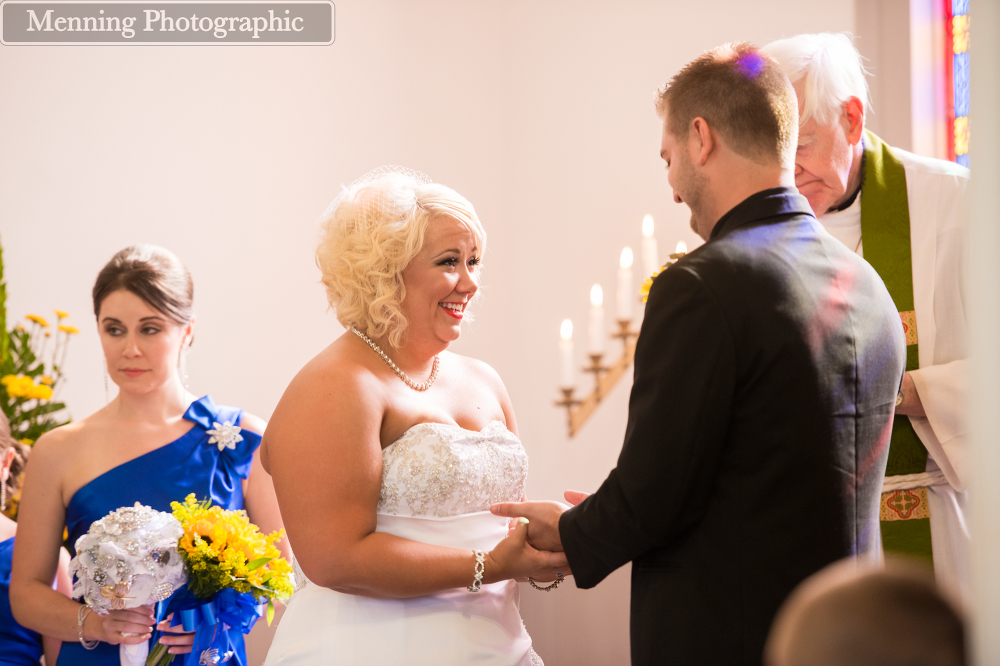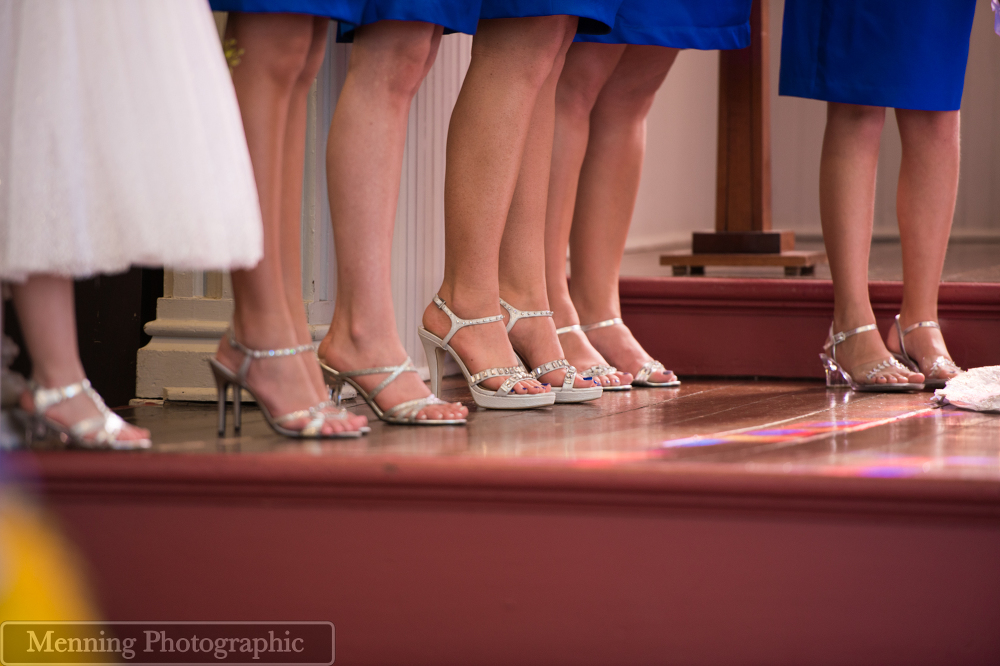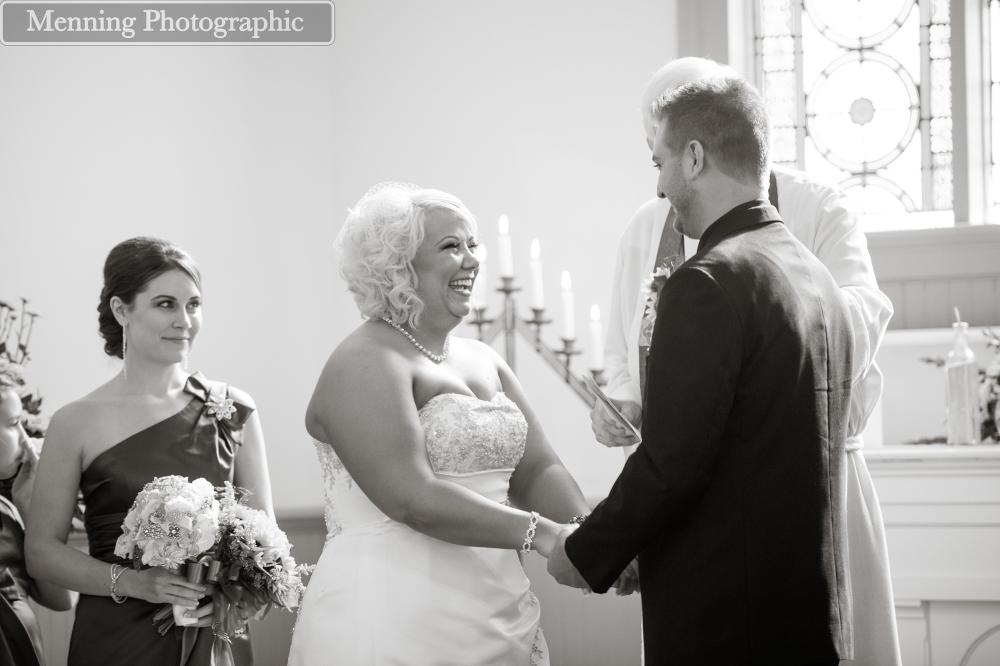 Their personal vows were so emotional. I may or may not have let a tear slide out.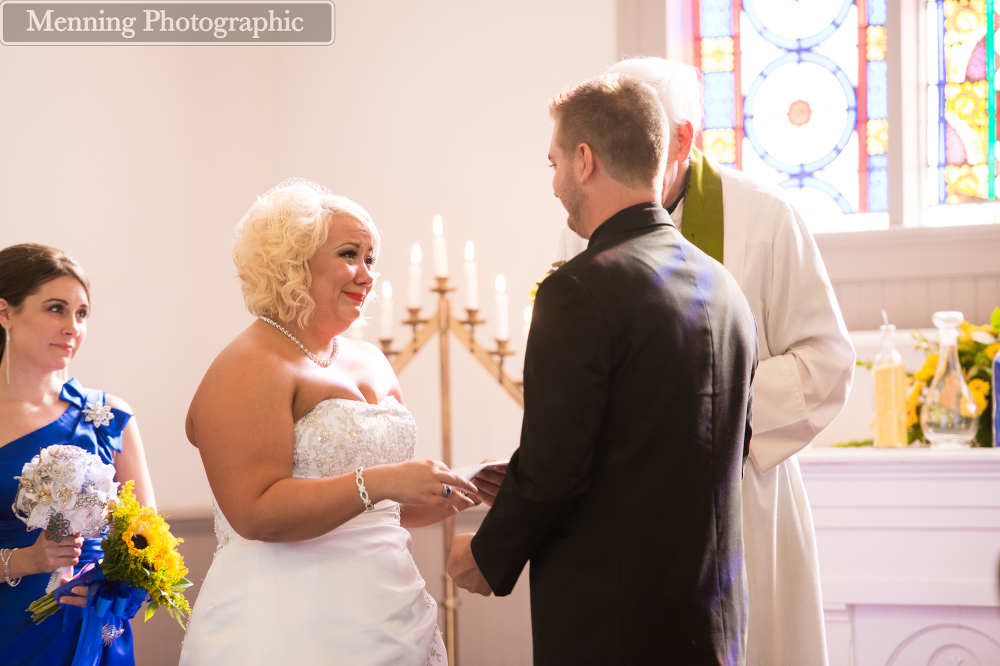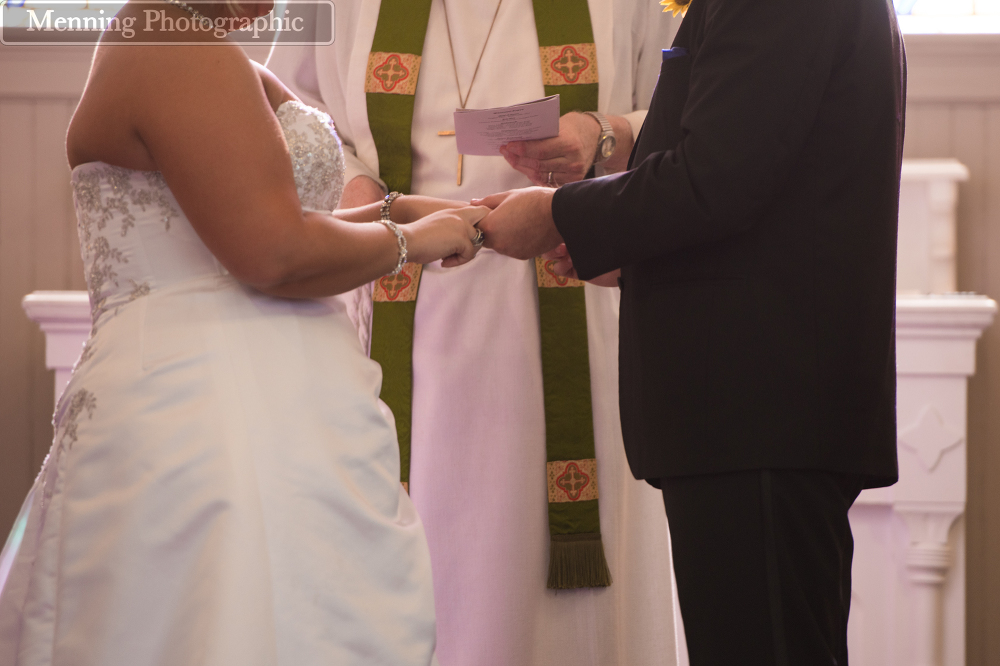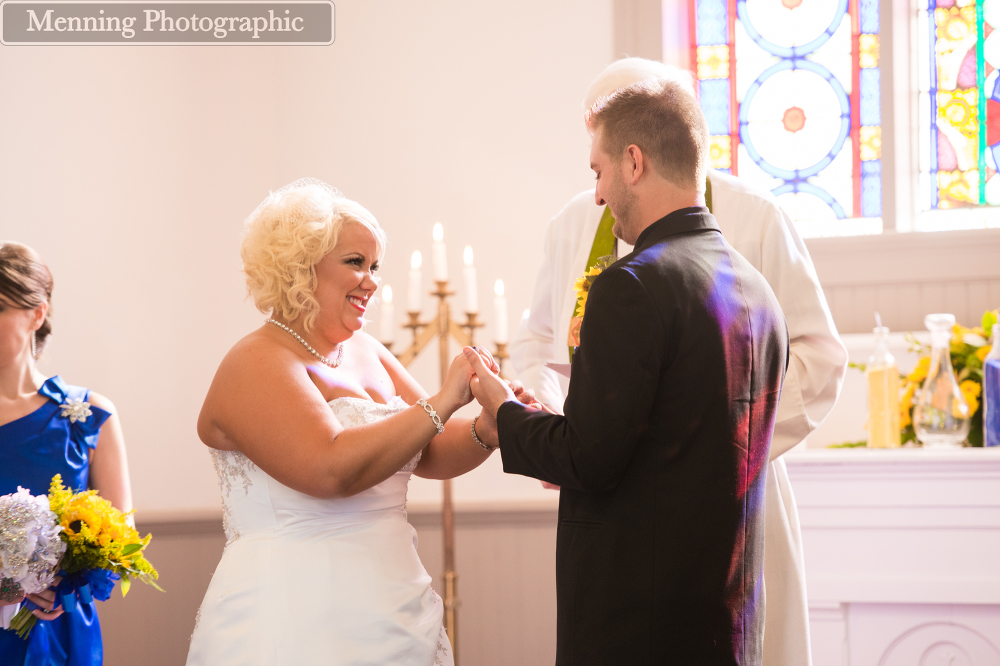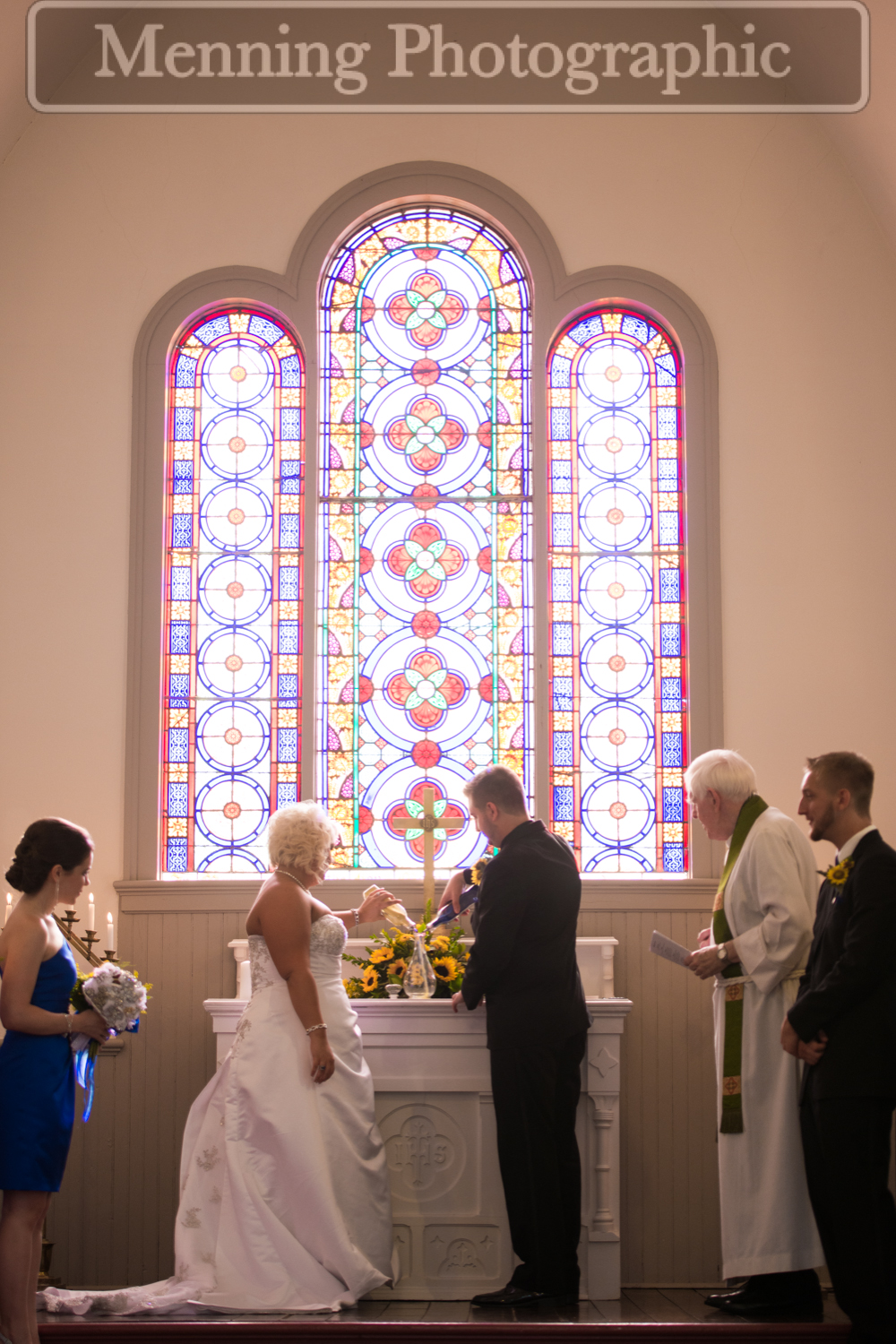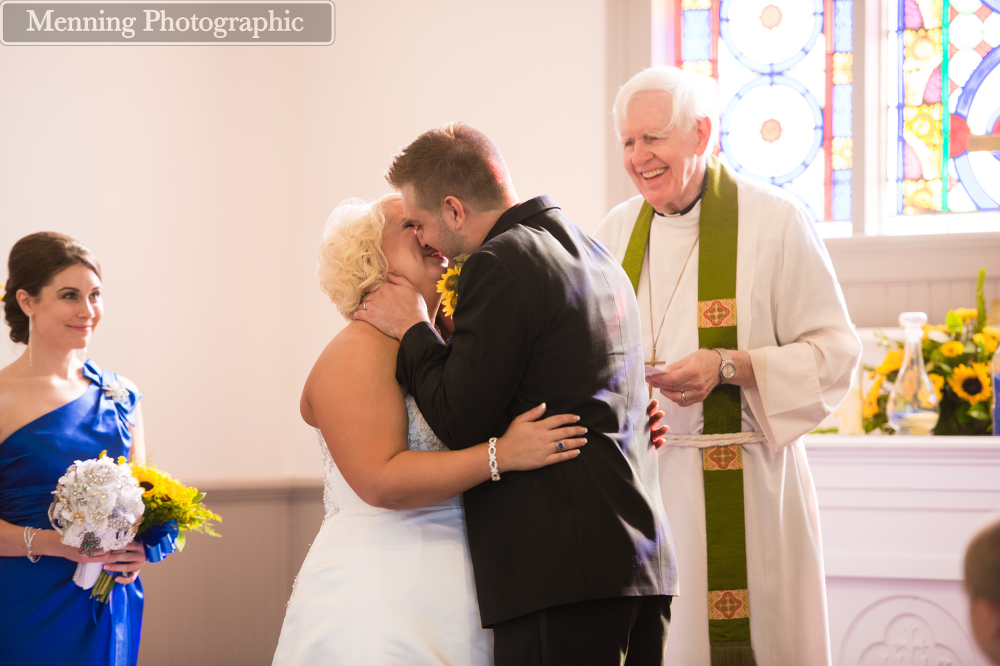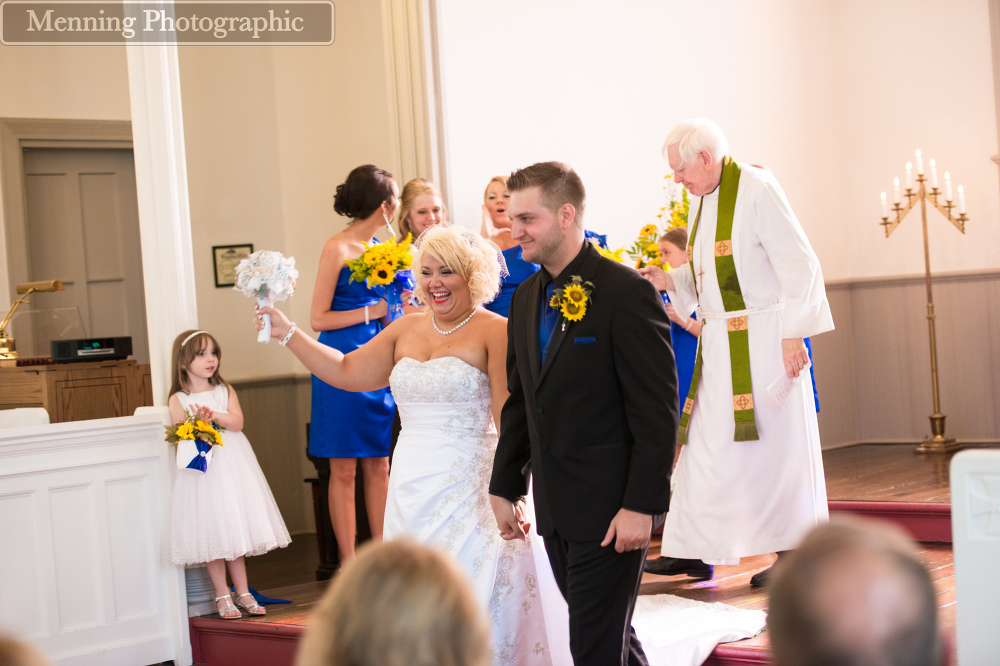 They stopped partway down the aisle during the recessional to kiss again. 🙂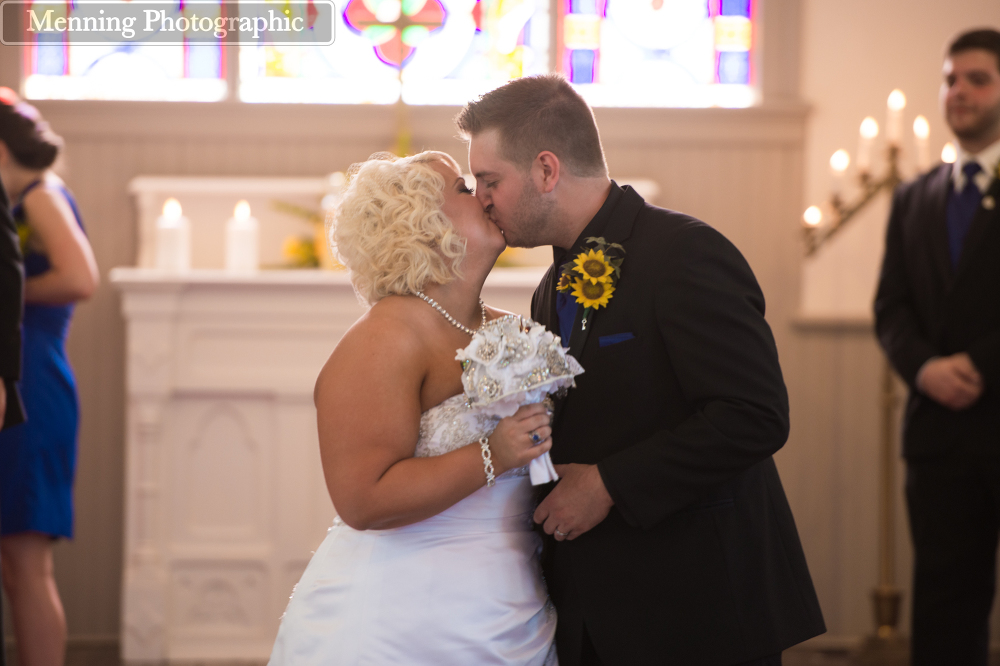 On a scale of 1-10, how happy are they? Ummmm . . . I'll go with 23.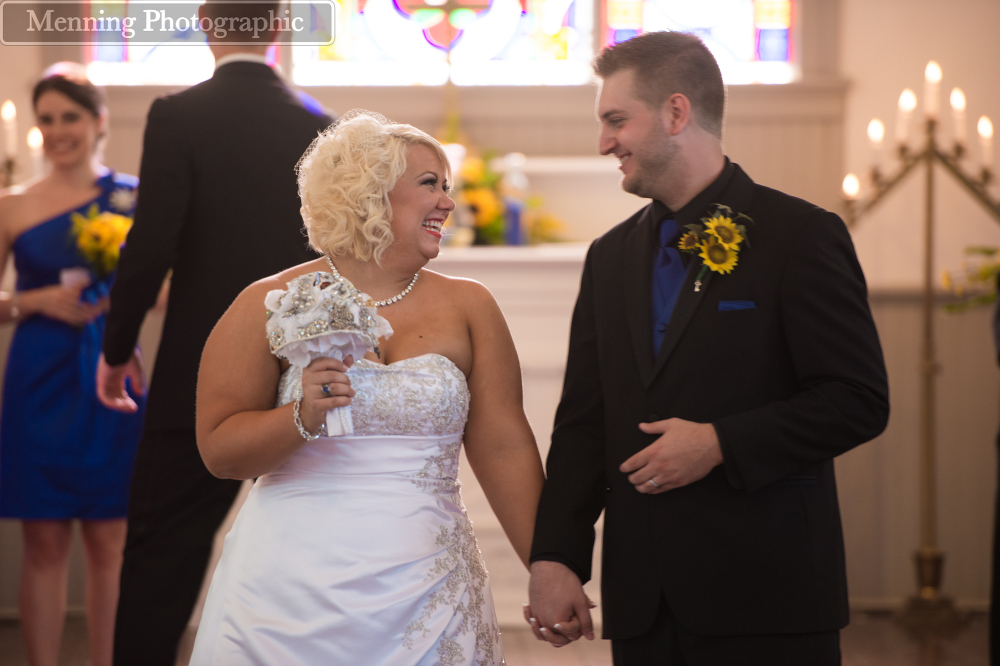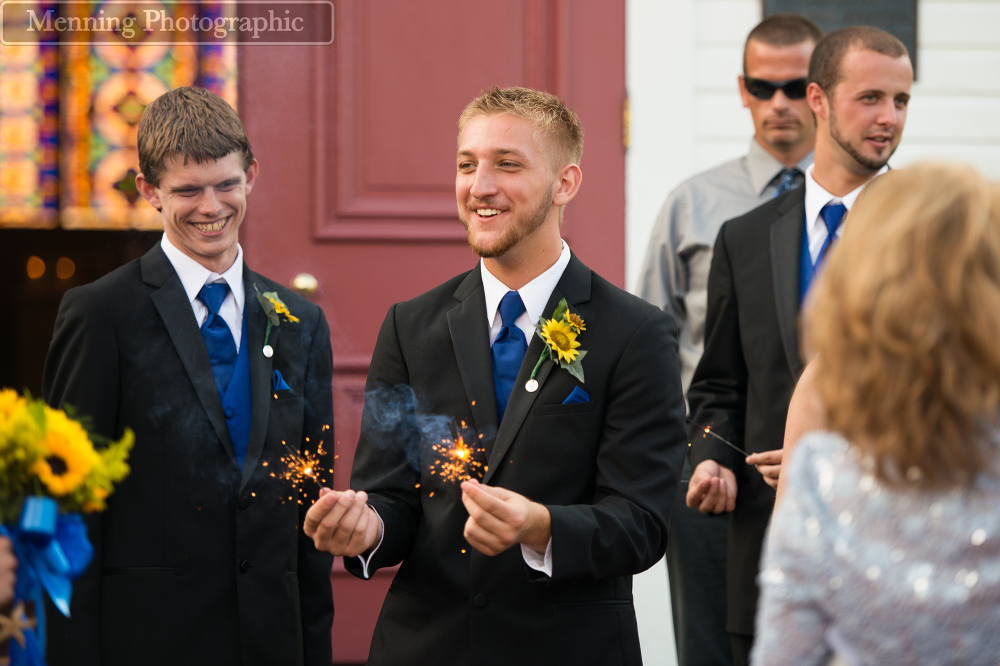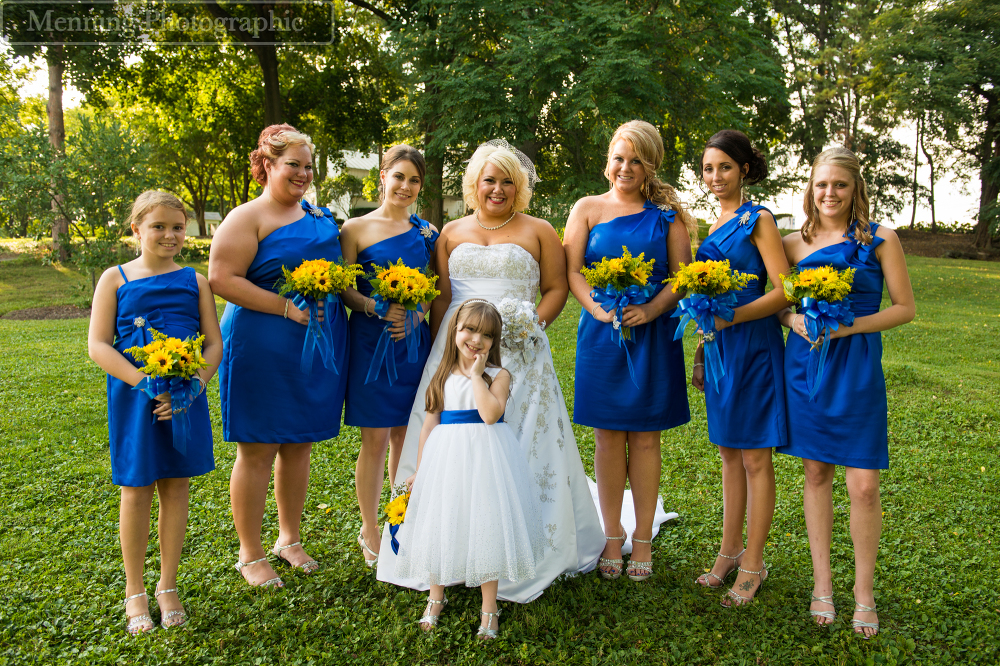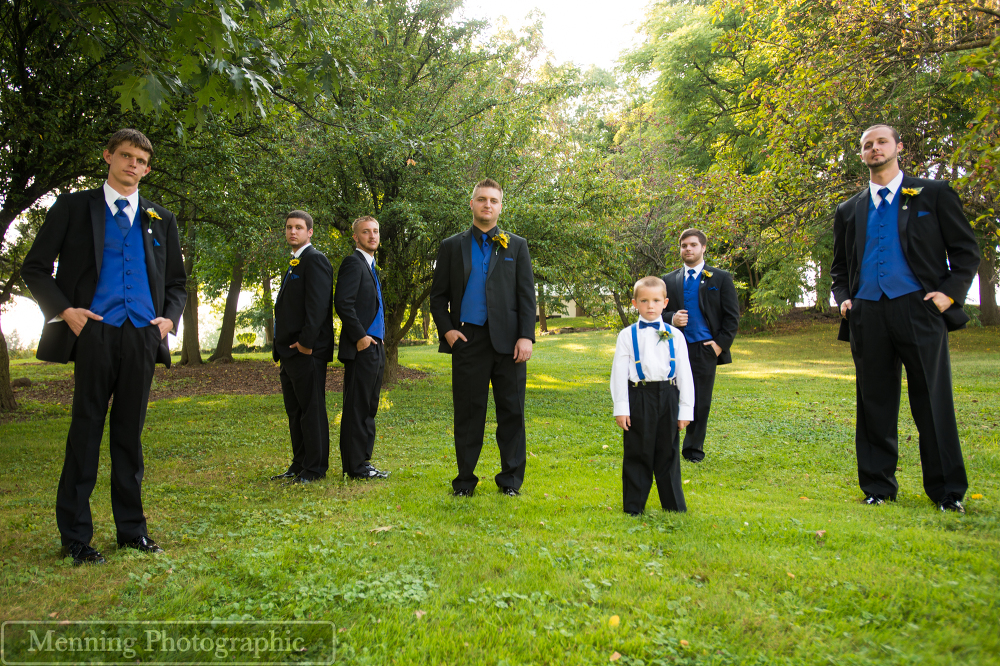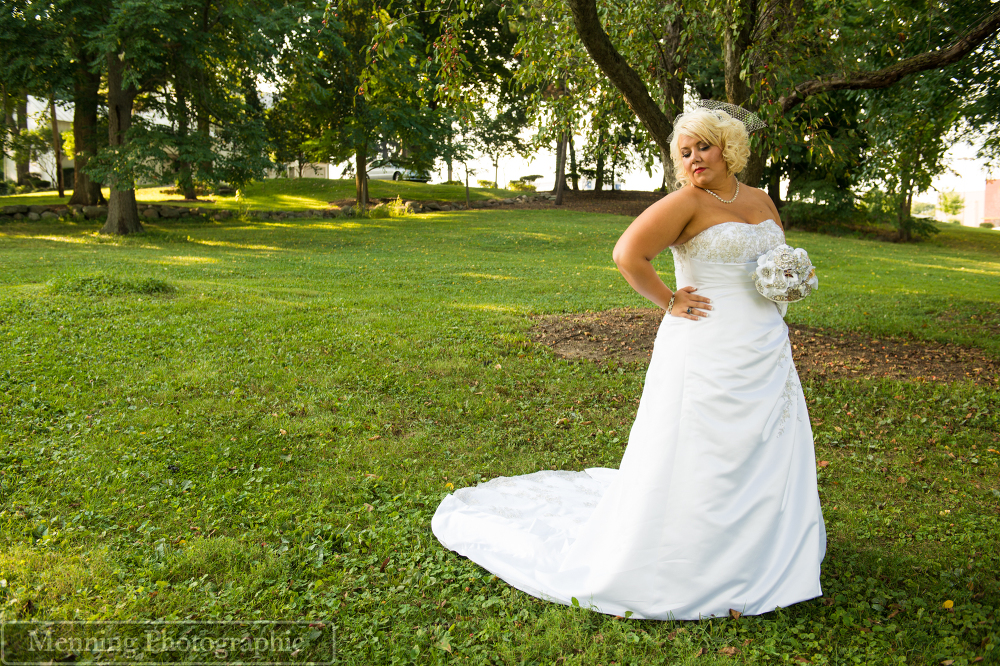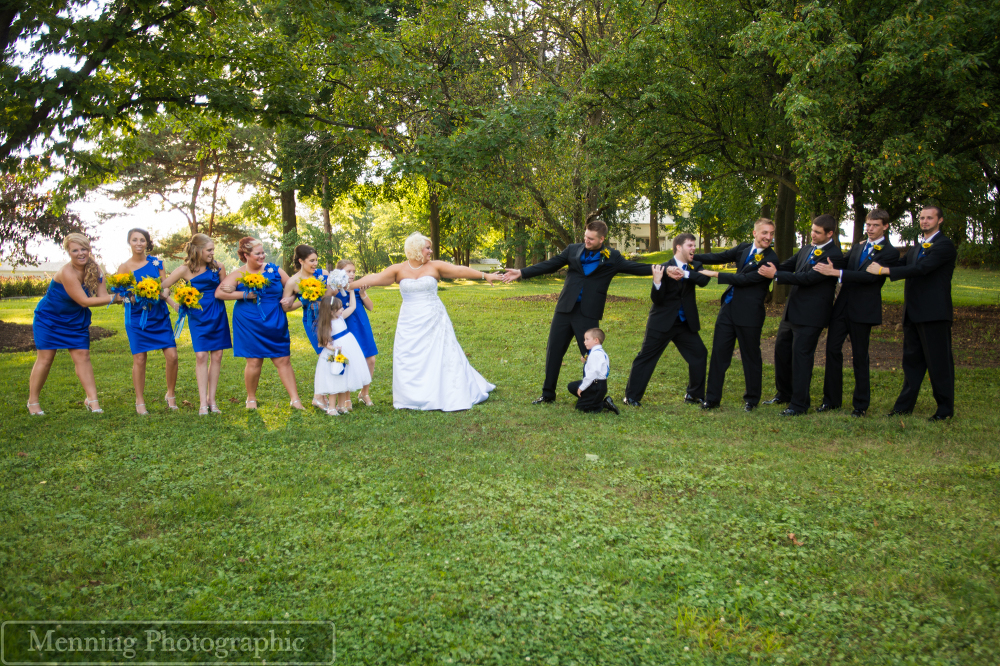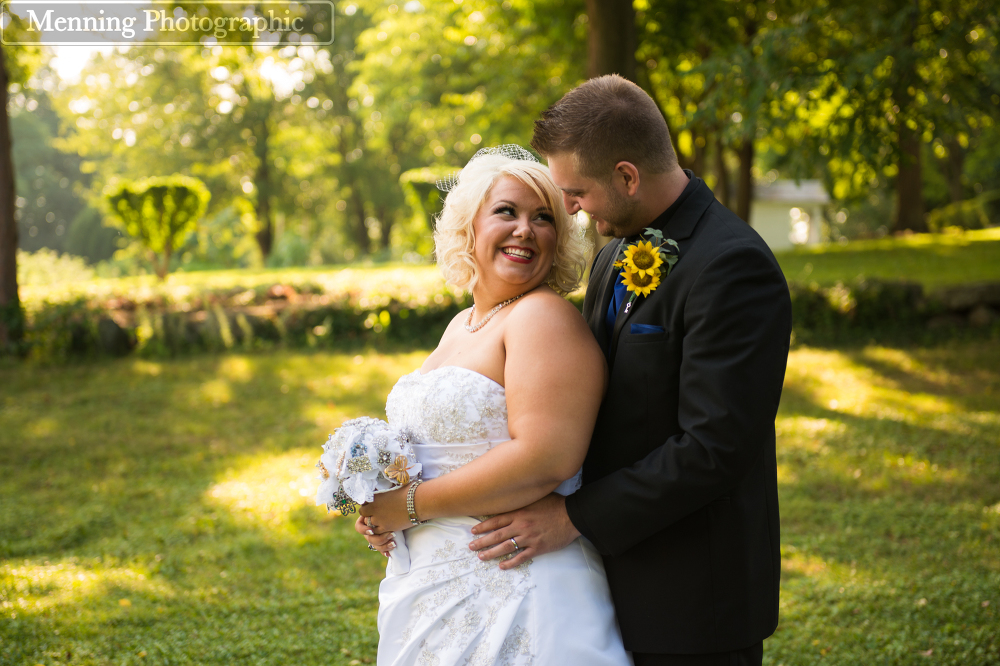 We didn't have a ton of time for the bride & groom session, but it was great because they already had their engagement session with us; they were completely ready for our style of shooting & comfortable with us. 🙂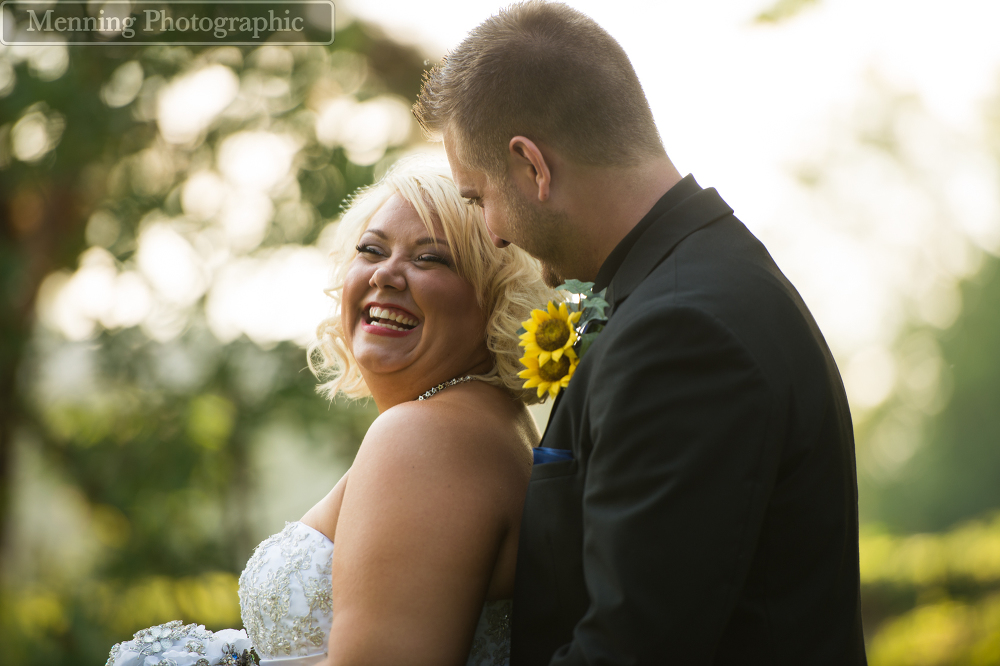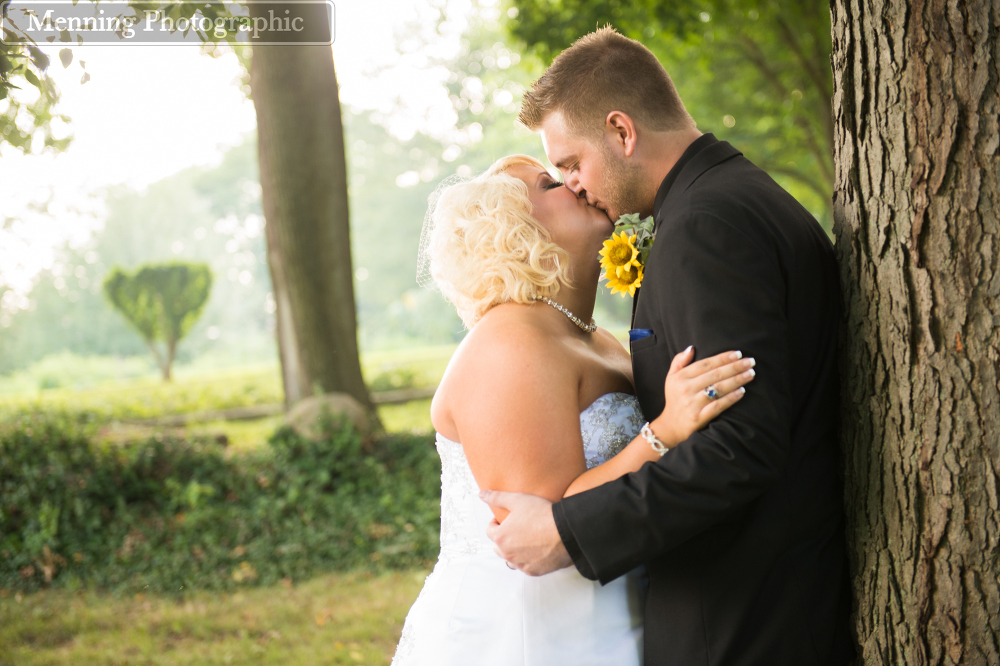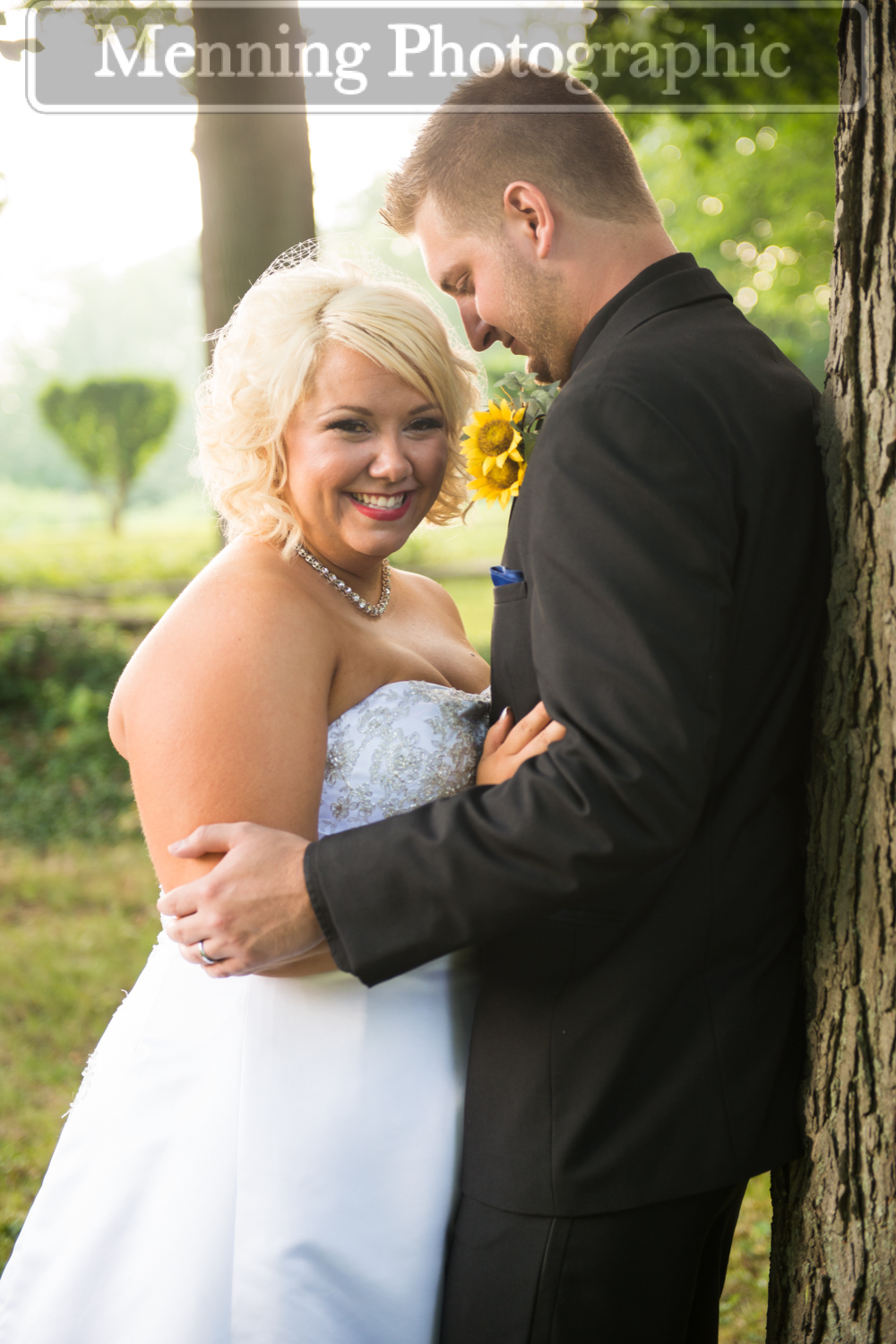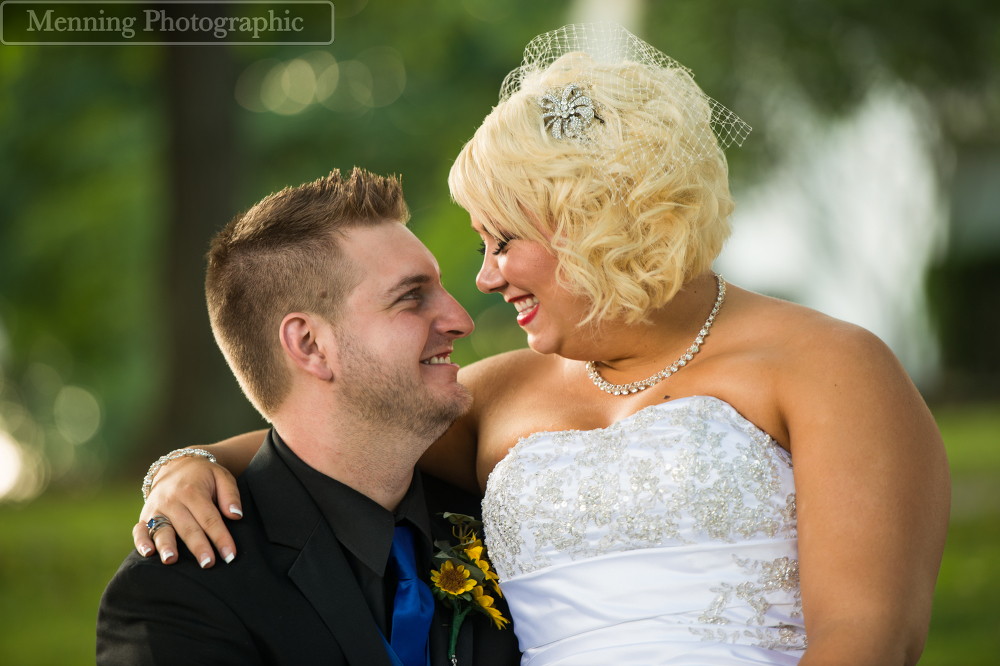 Her brooch bouquet was so pretty.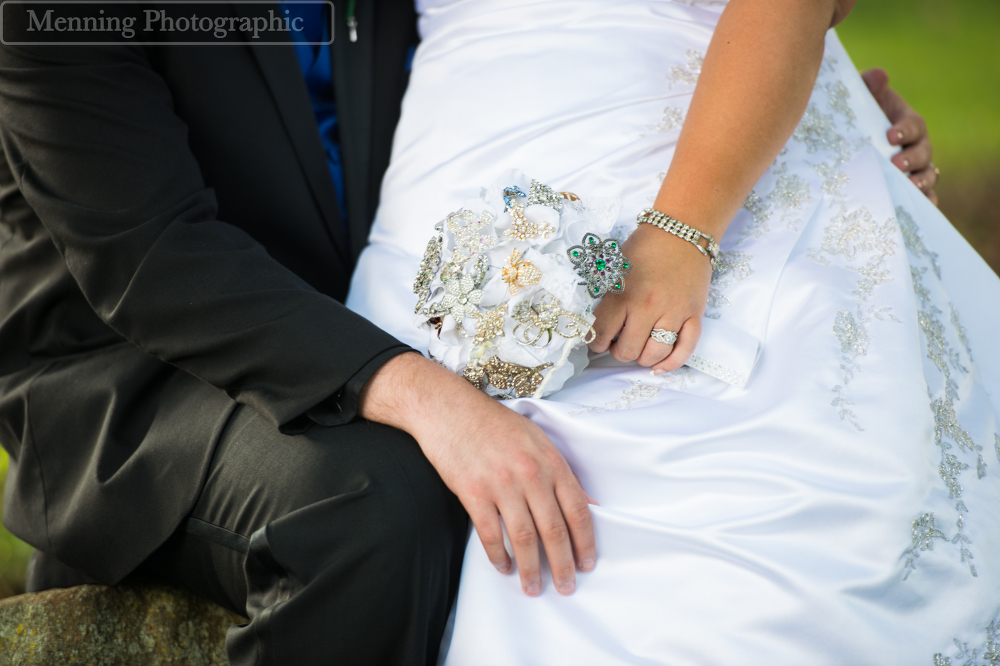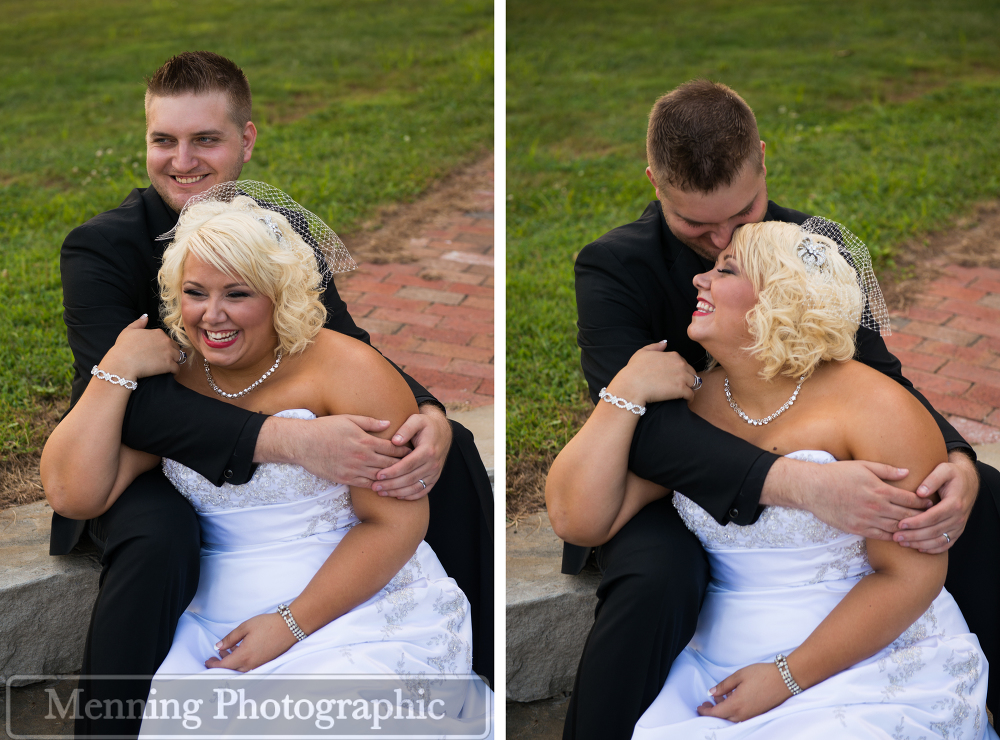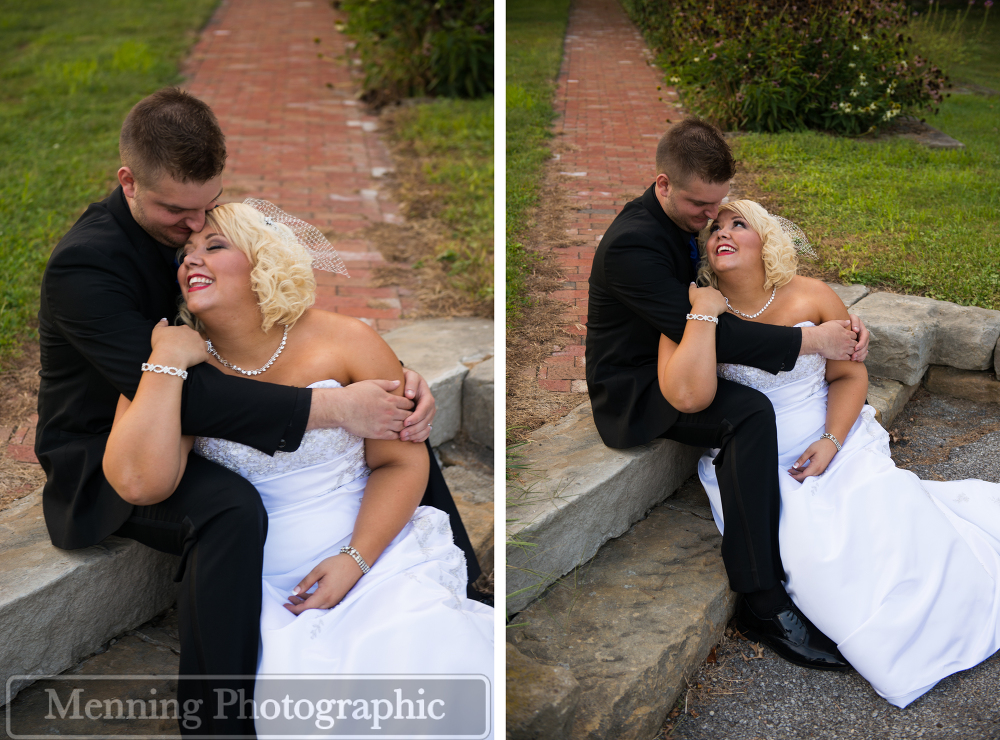 Their reception at The Embassy was elegant & fun.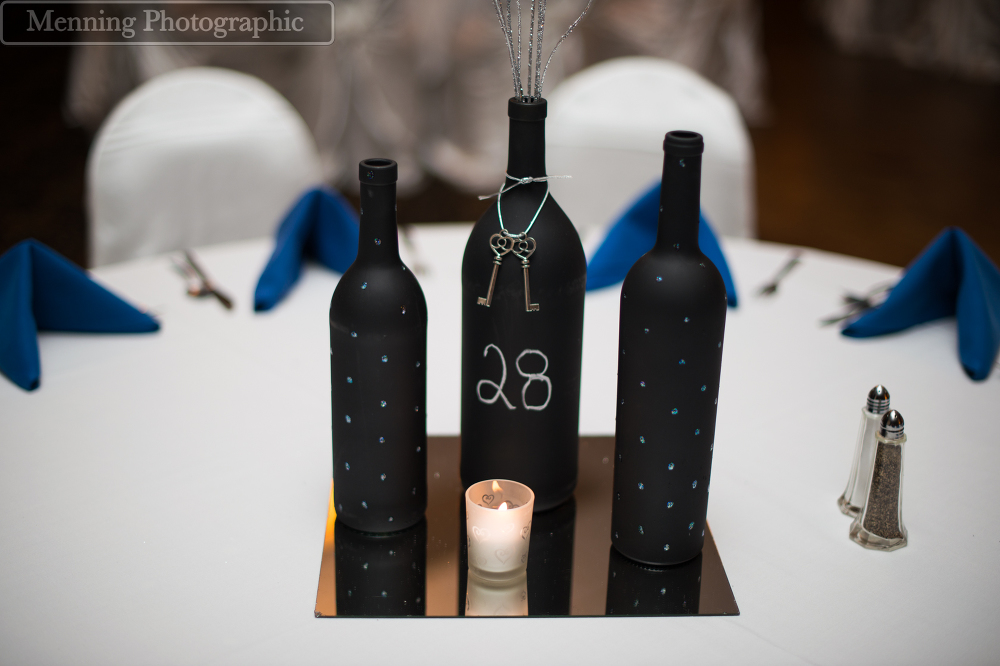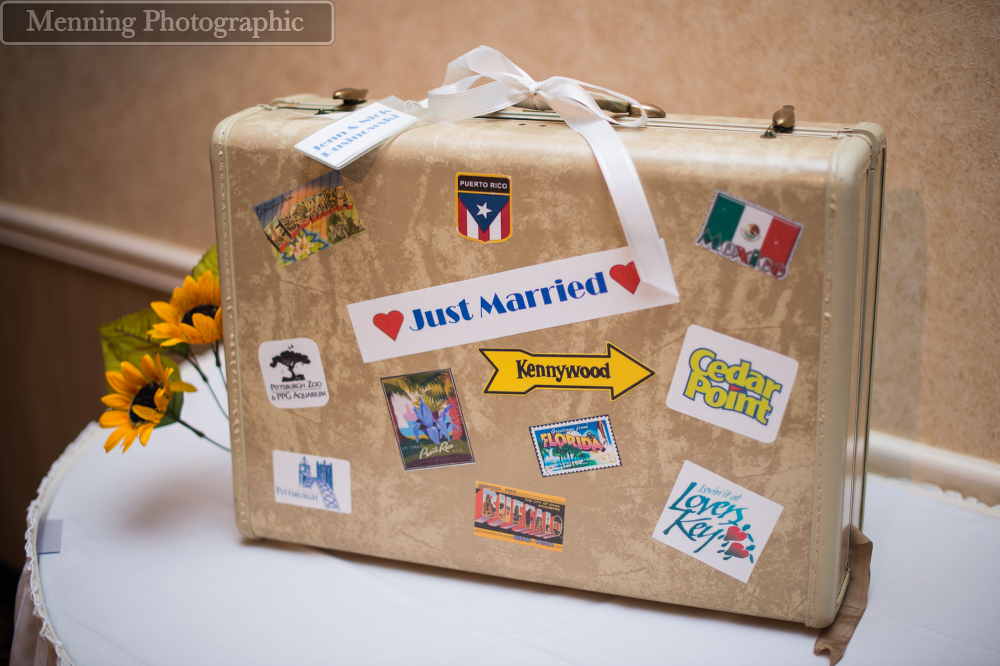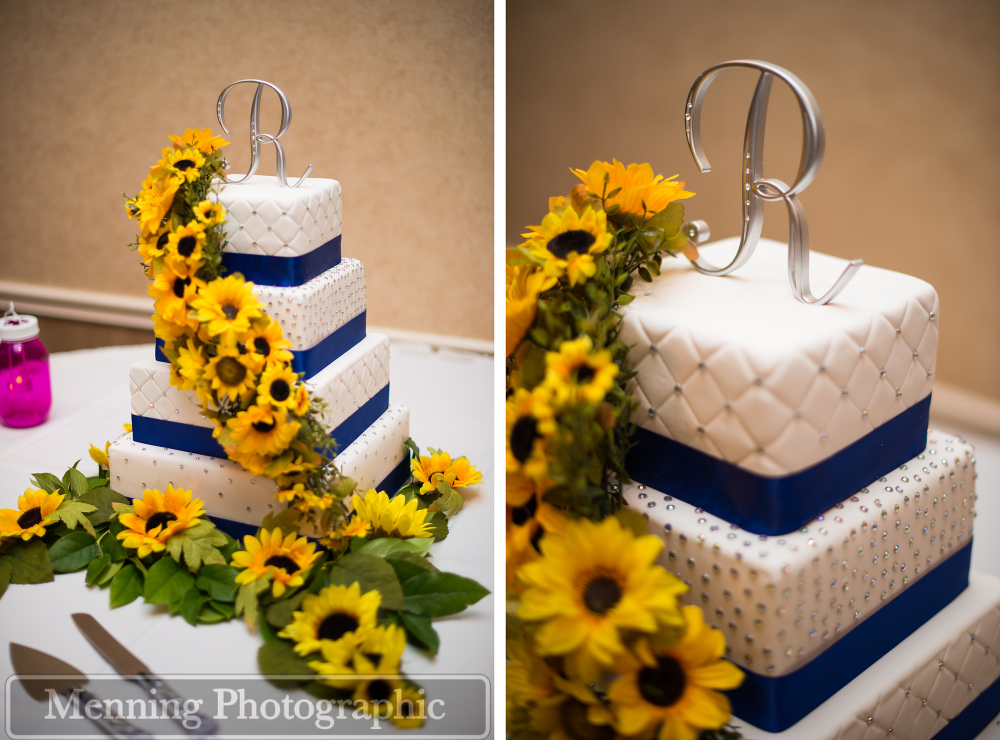 The Cake Boutique made the gorgeous cake.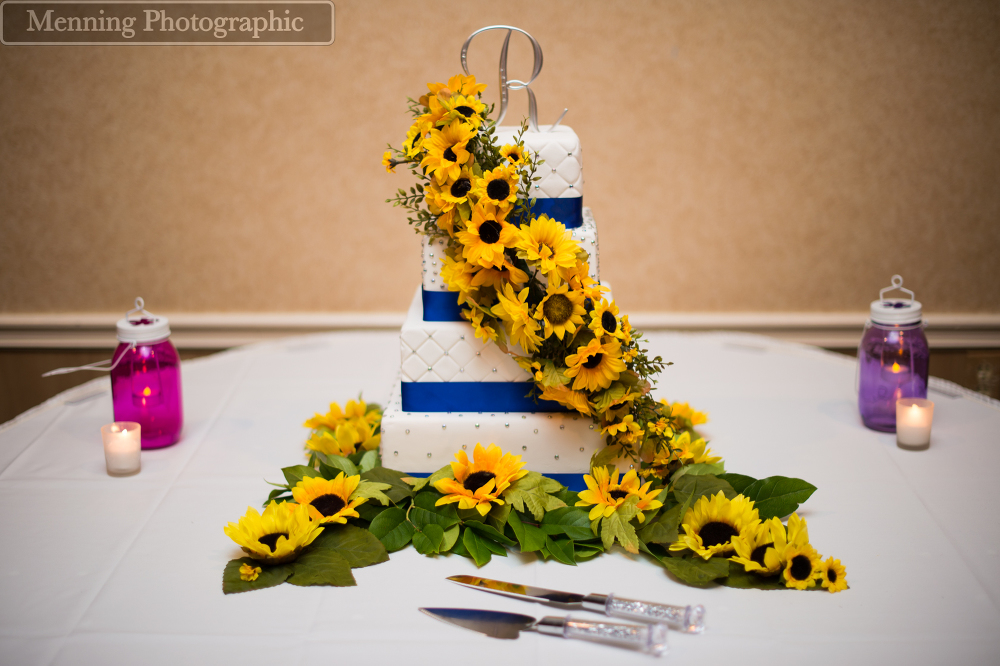 Their grand entrance to the reception as husband and wife!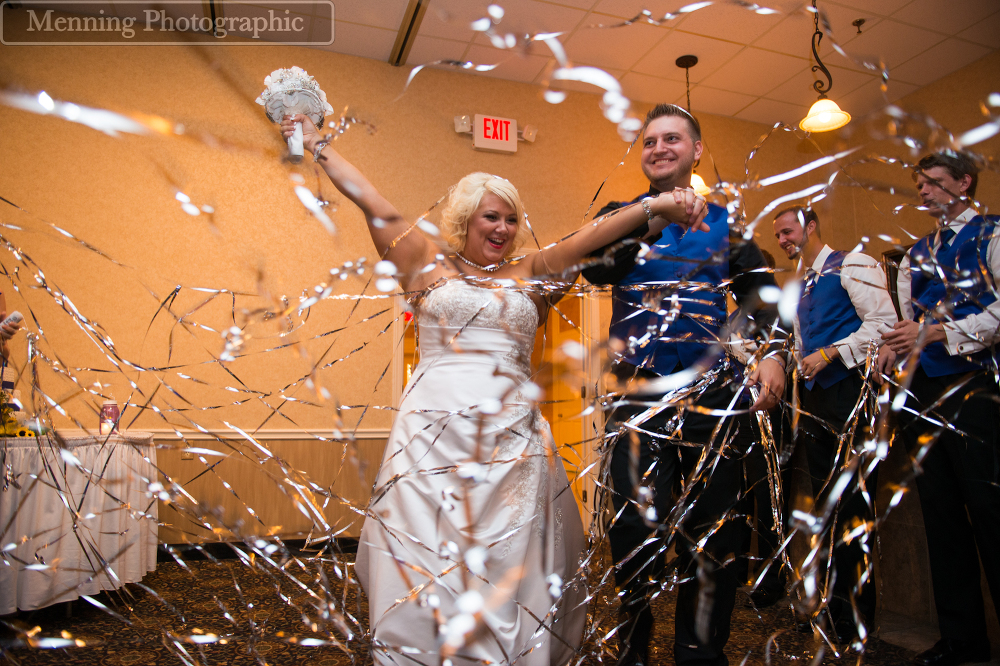 Christian's speech was so great. He had it on a laptop . . . LOL!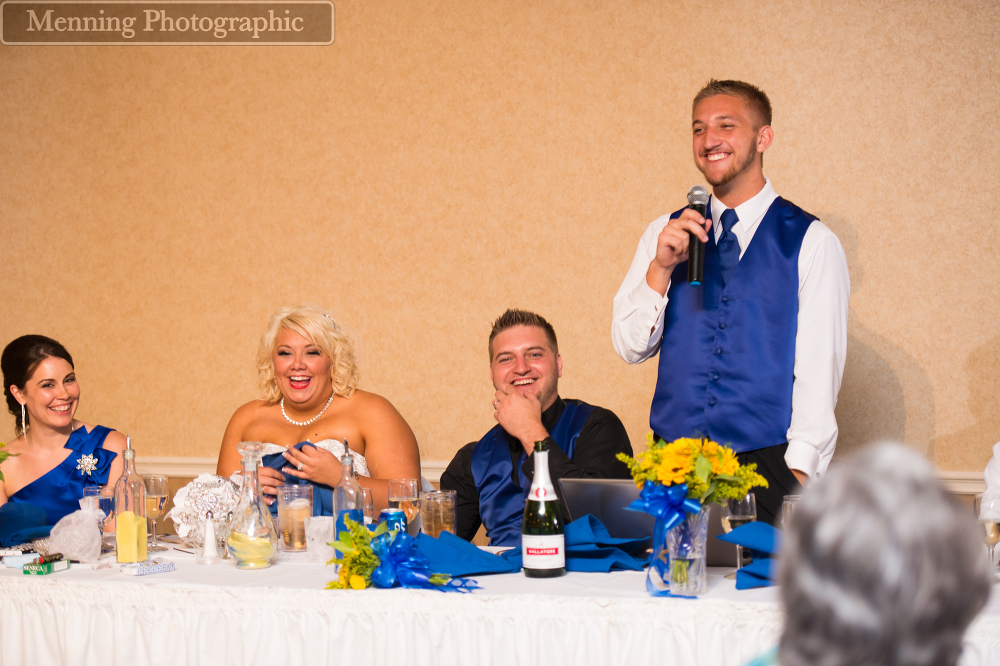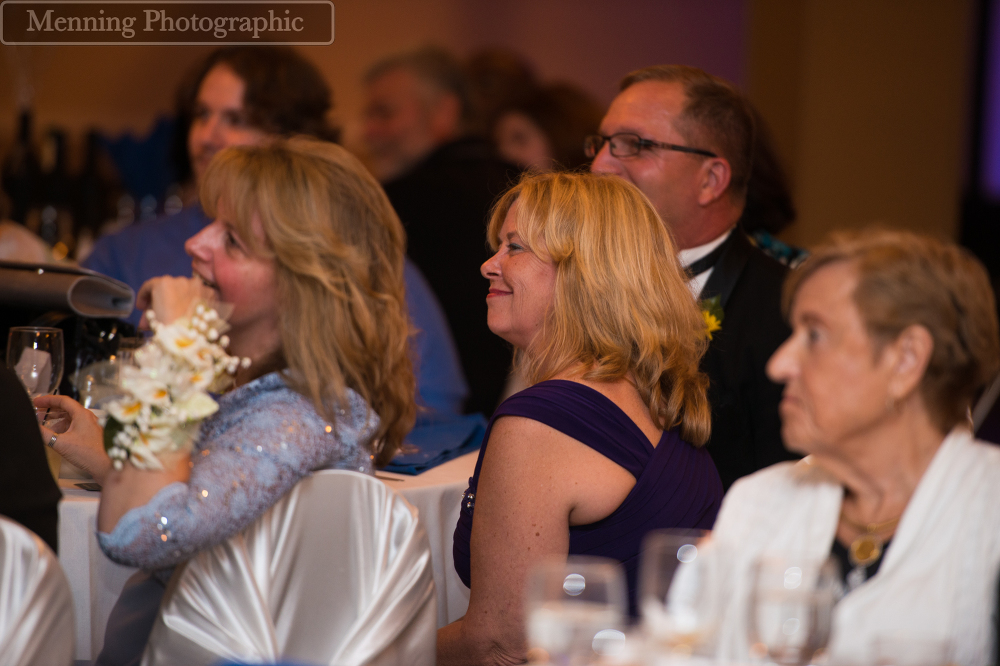 Then his brother had to pretend he was simply going to reread the same speech. 🙂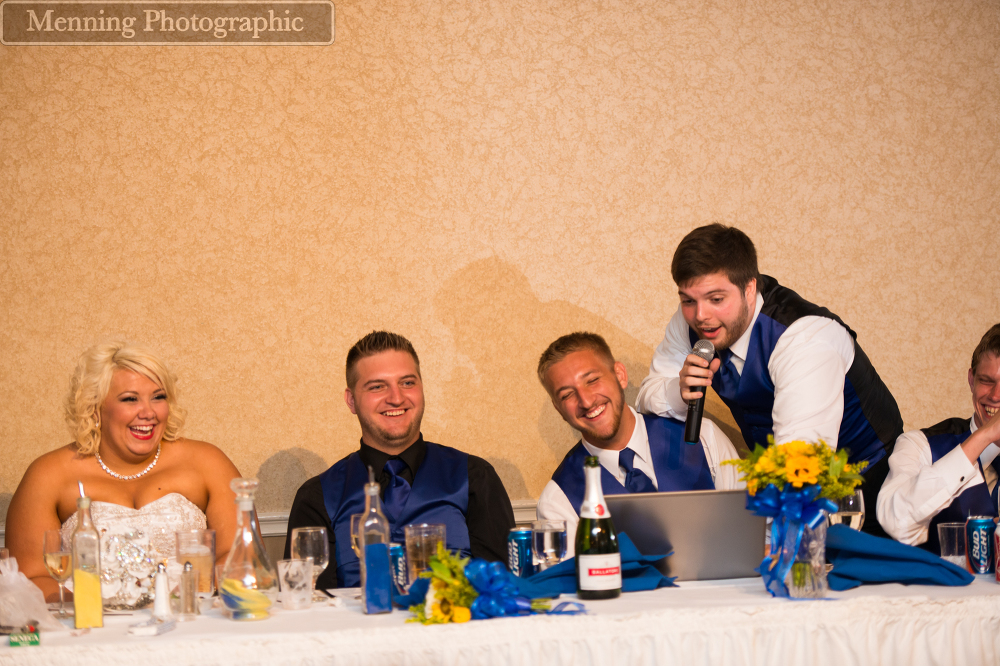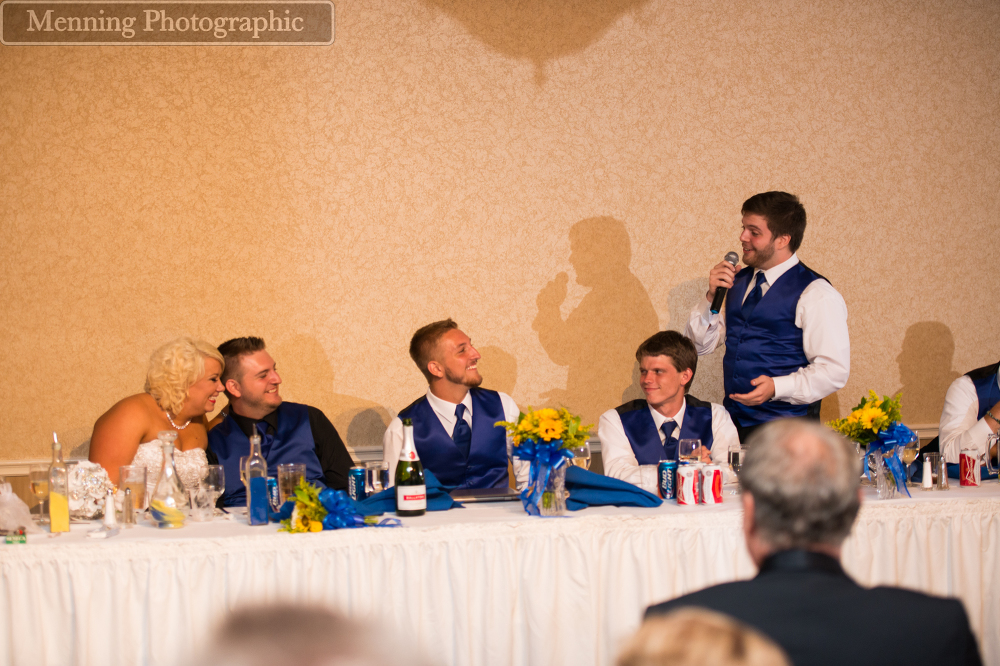 Megan made Jenn cry. And smile, too.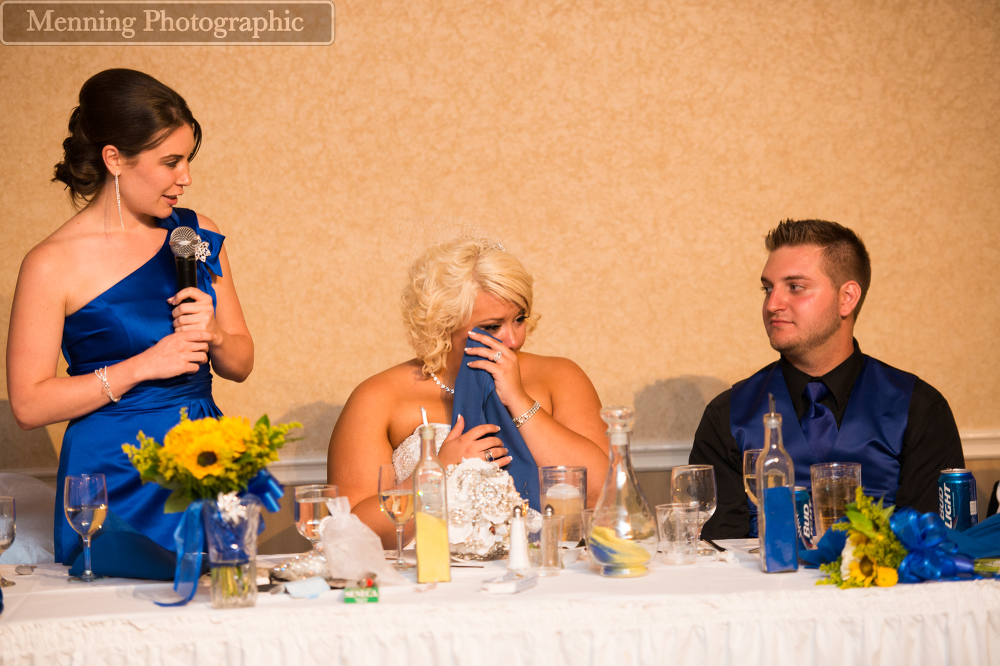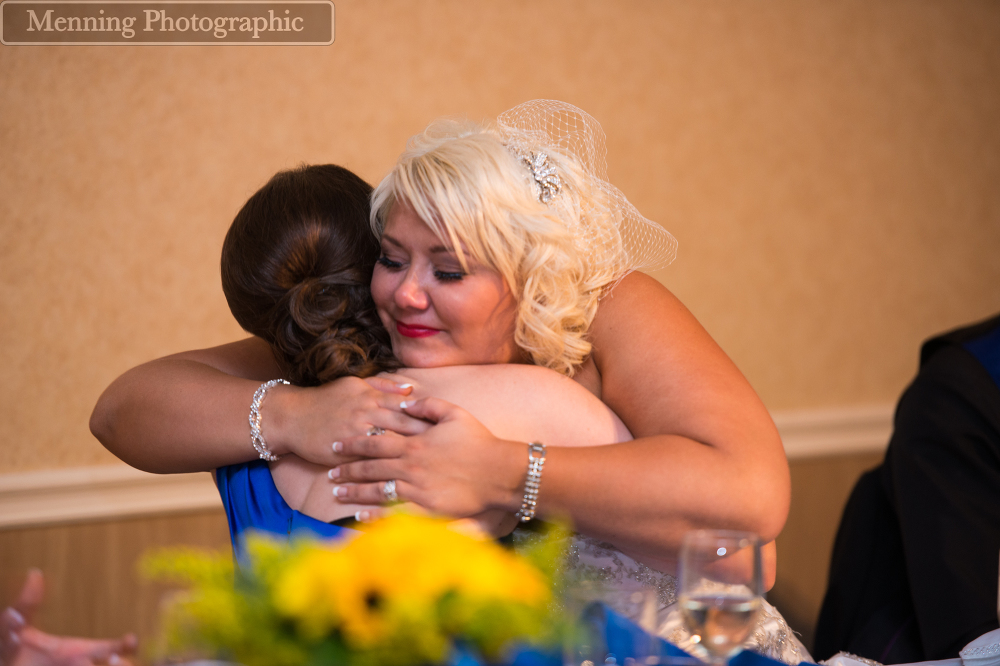 Maggie made everyone laugh.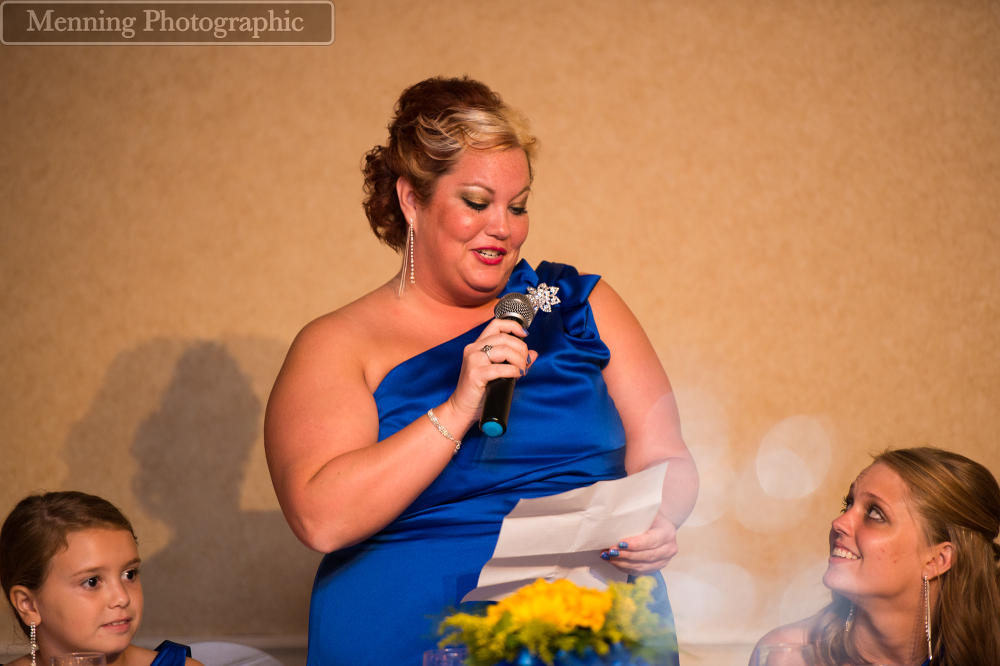 And there were even a few words from the newlyweds, which they finished off by wishing Nick's dad and grandpa a happy birthday . . .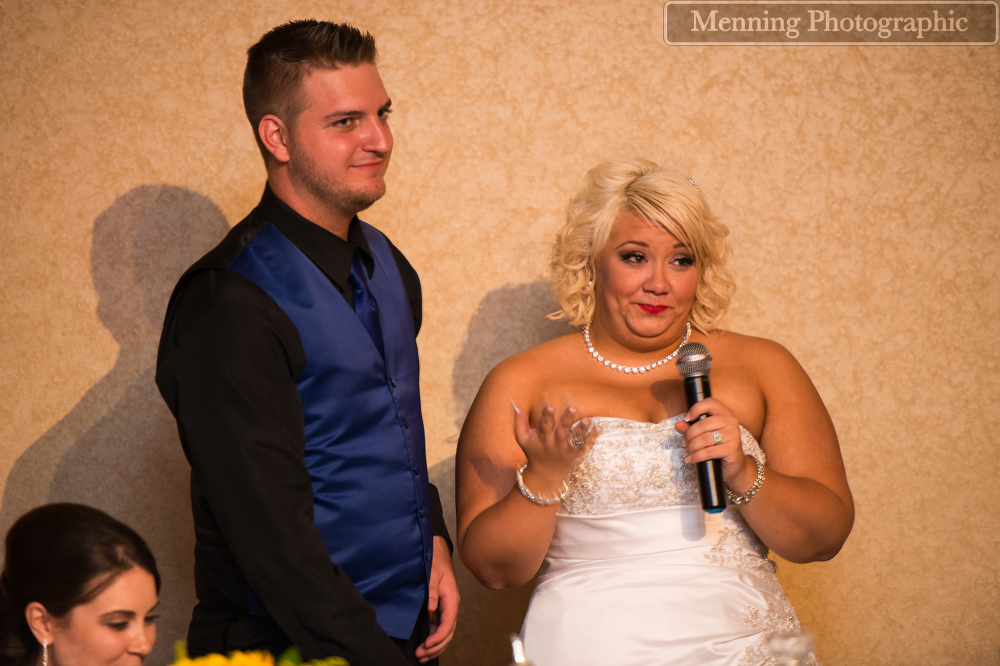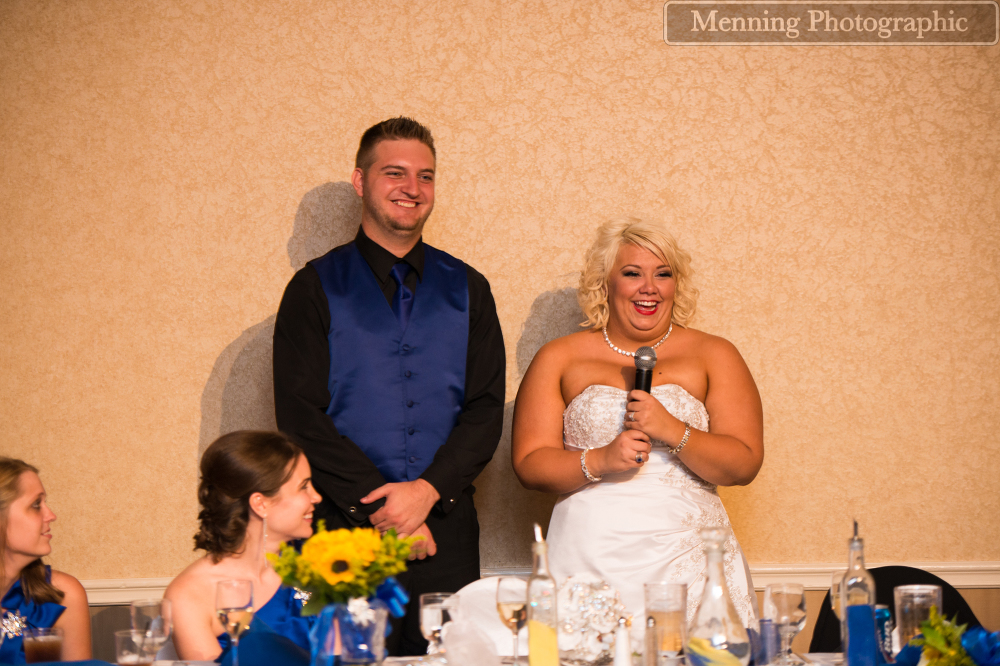 . . . complete with cake and a happy birthday song!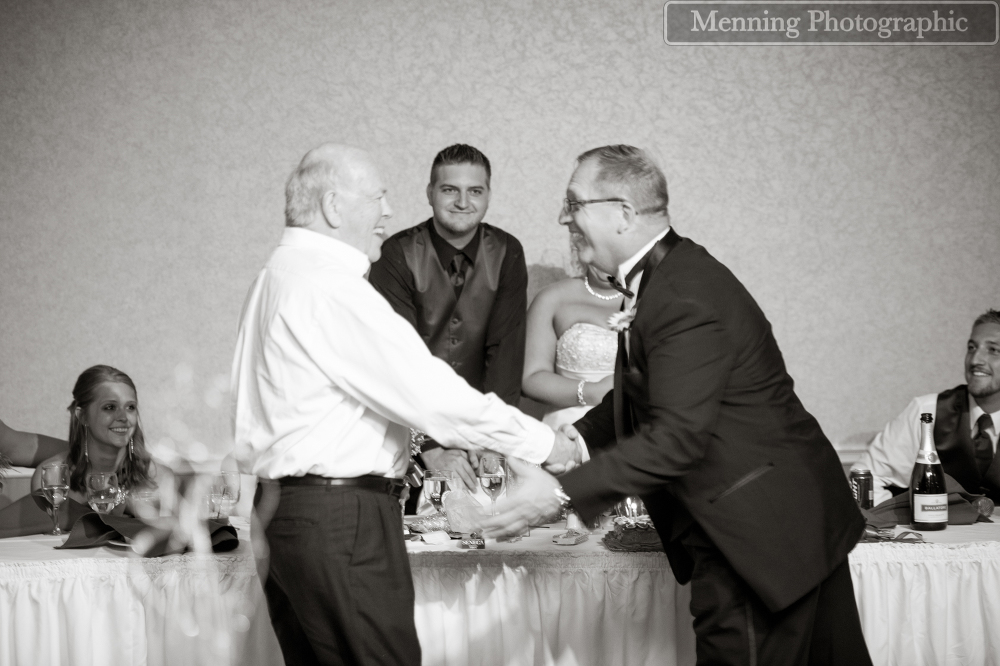 Then they shared their first dance as husband and wife. I'm pretty sure no one could wipe that smile off Nick's face.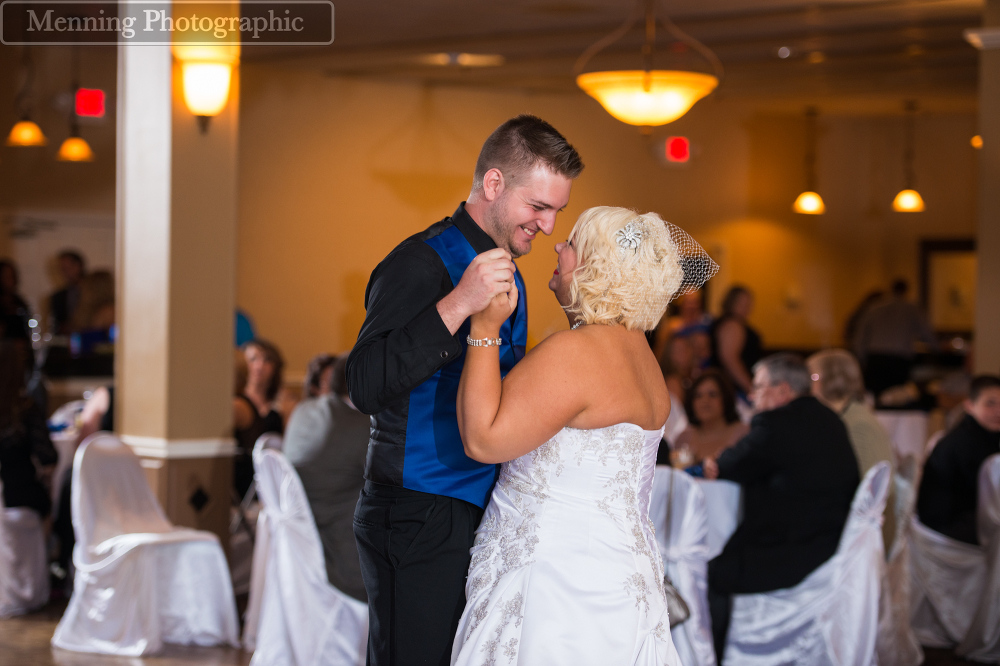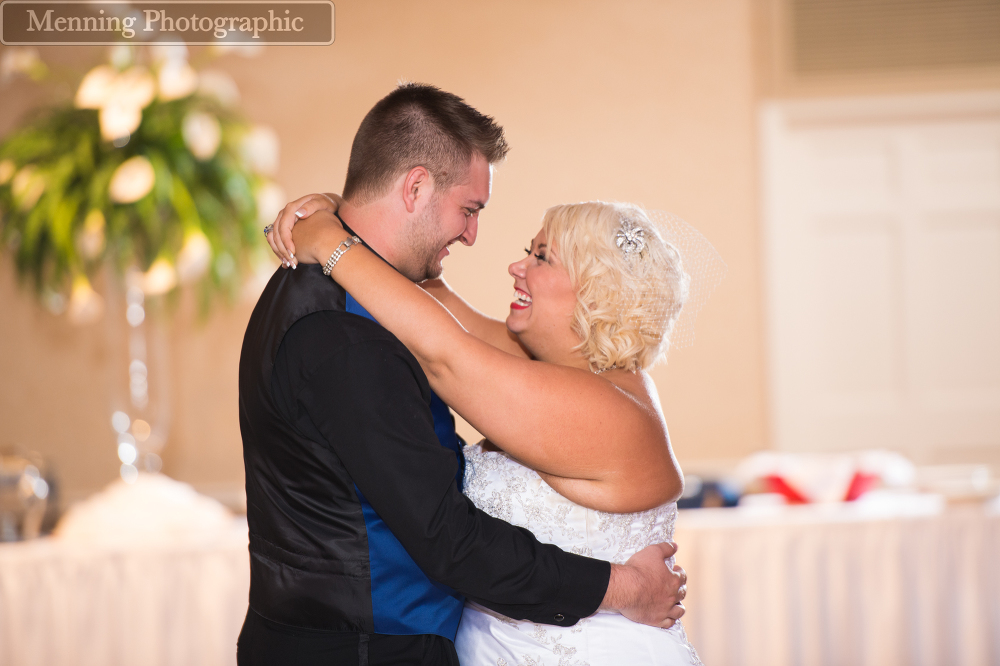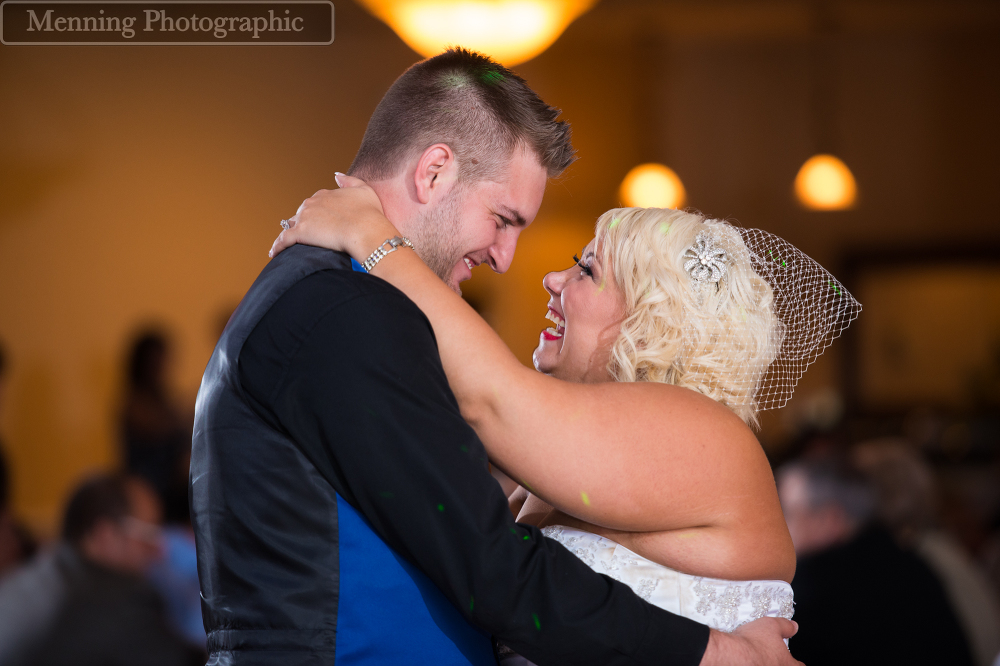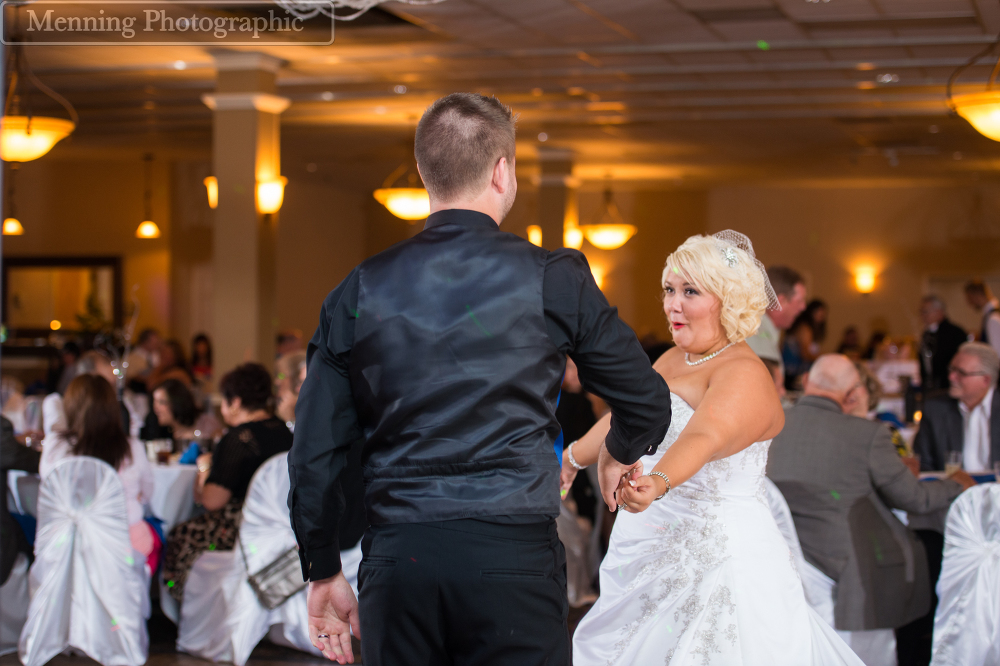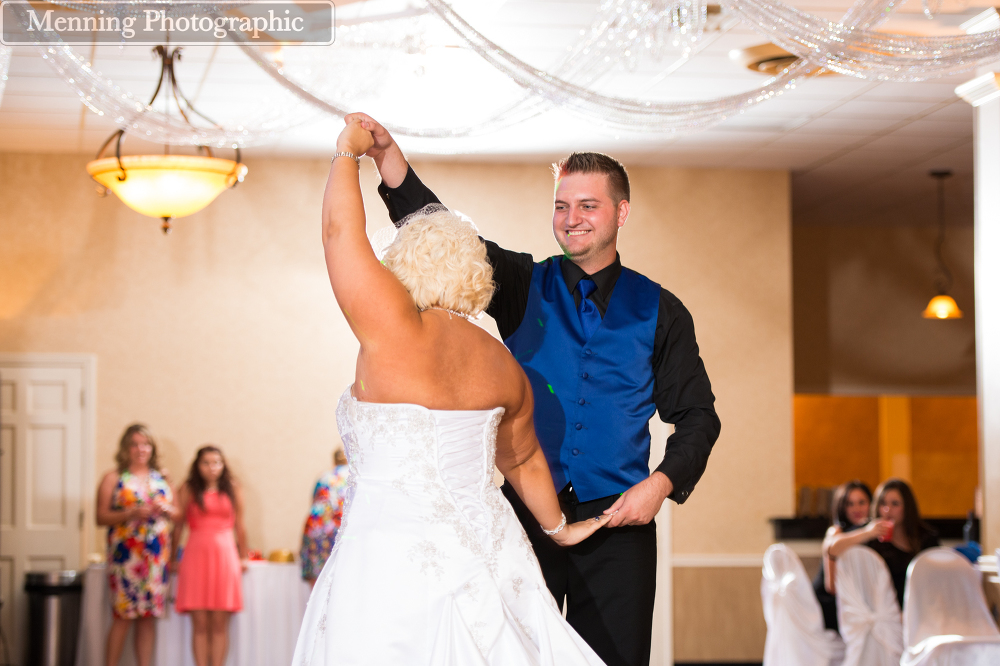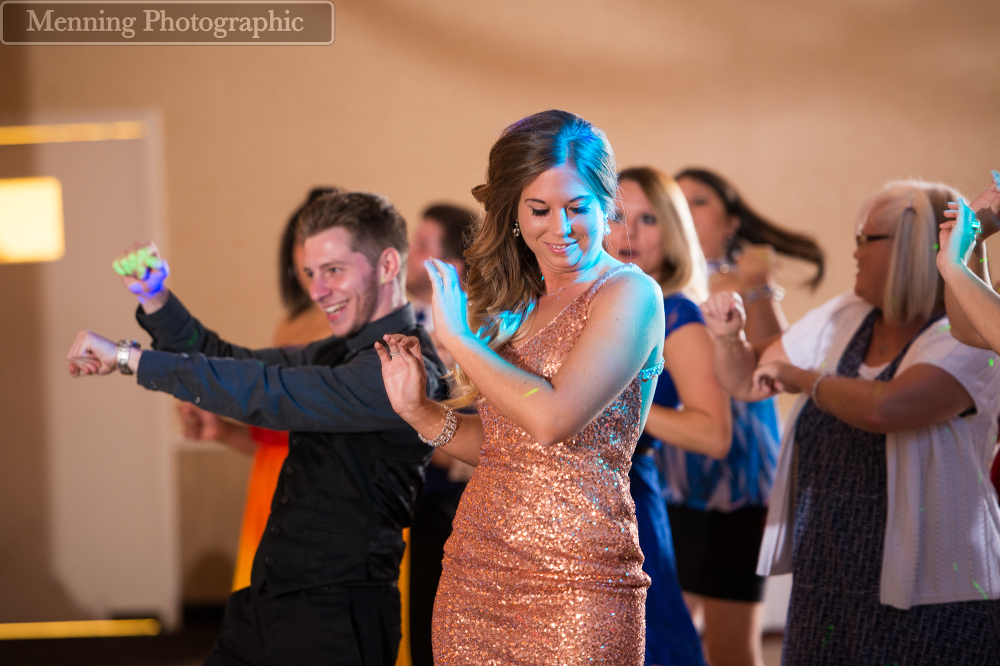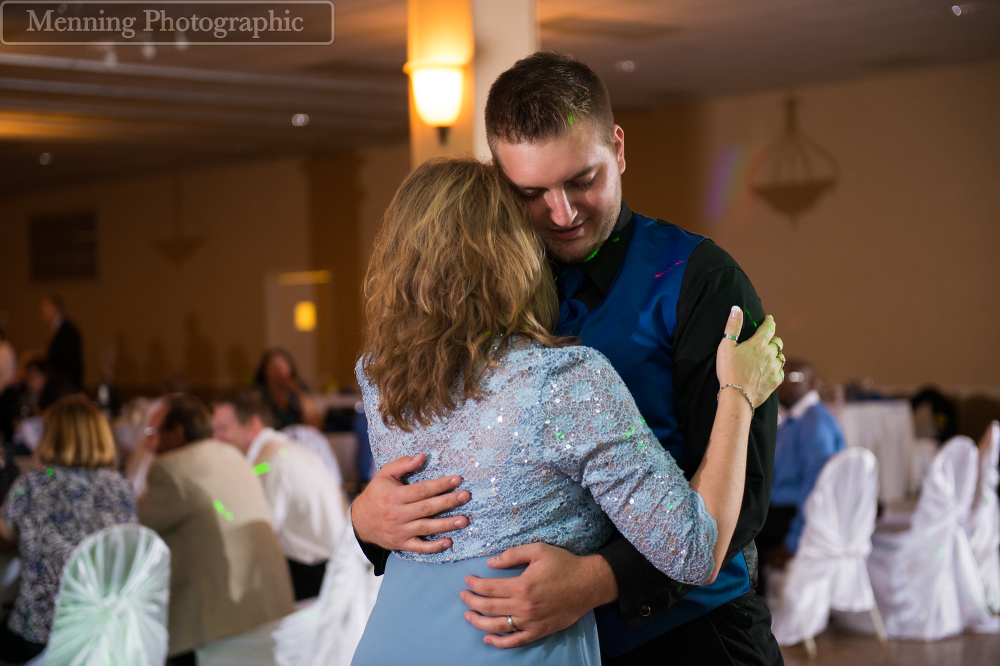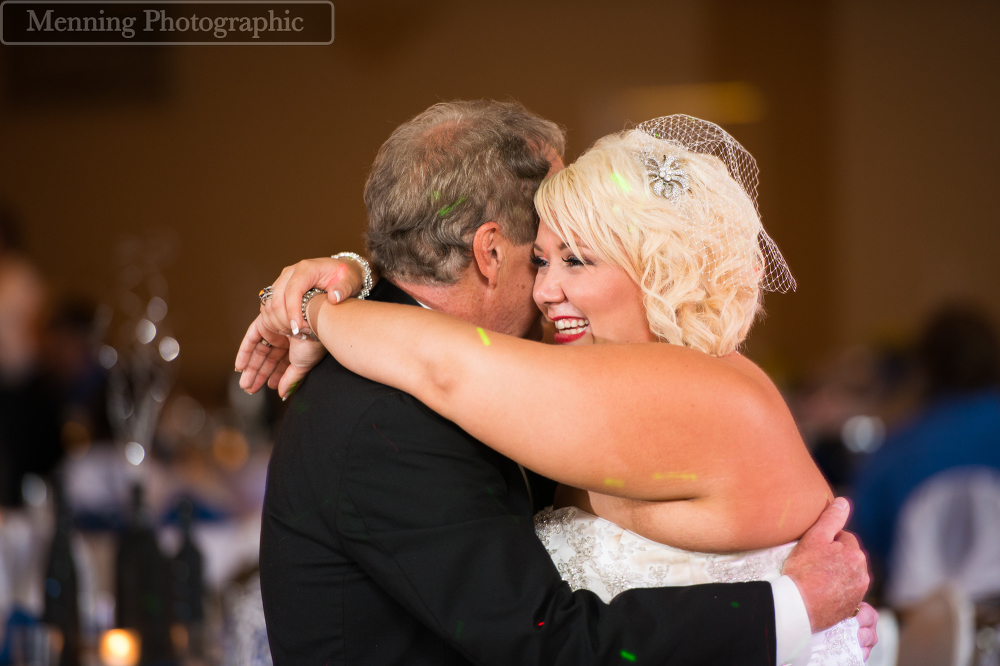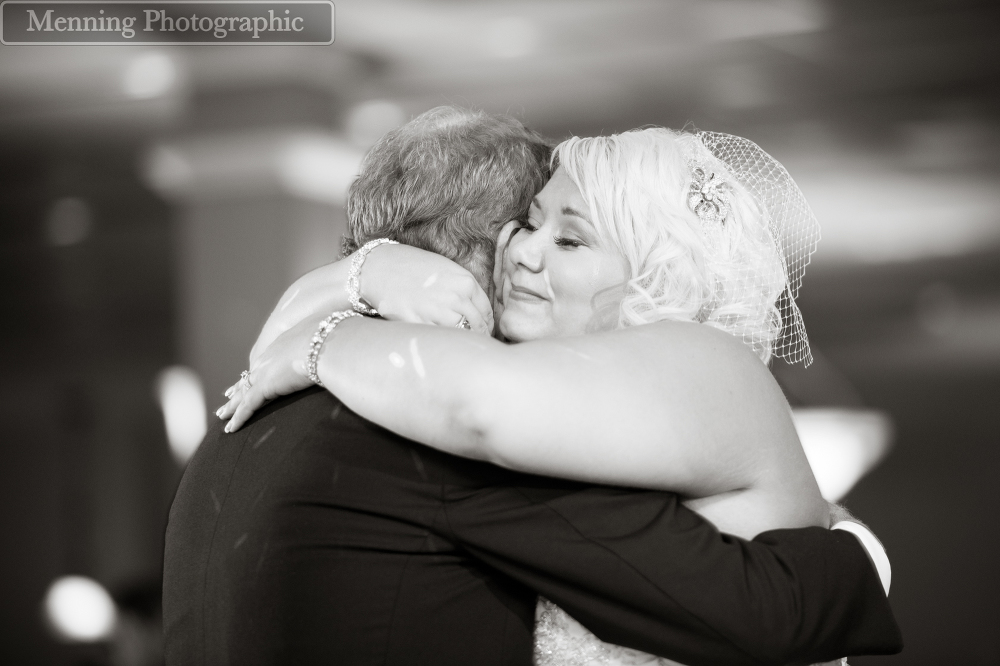 I have to give props to Jenn's friend Jen. She was going to be a bridesmaid, but ended up being a guest since she was due the week after the wedding. She looked stunning & even wore heels to the reception! Then she had her baby just a few days later . . . impressive!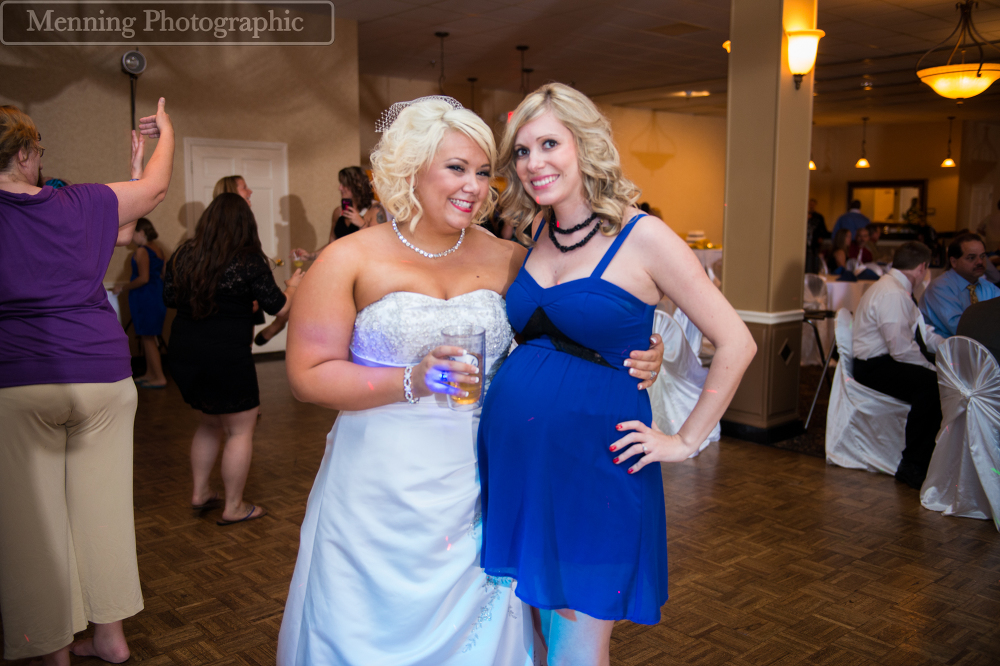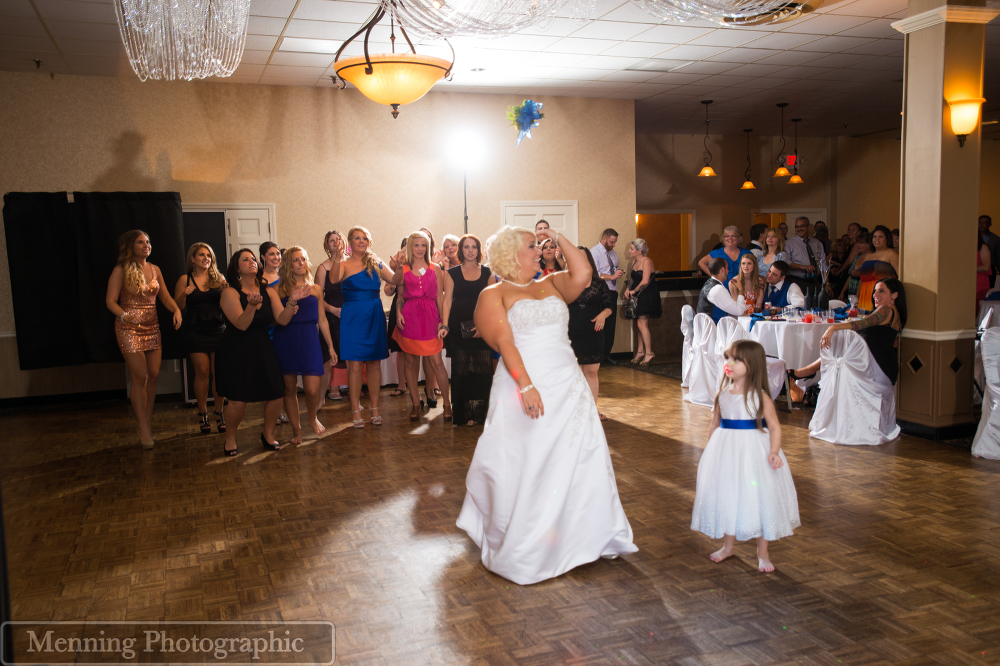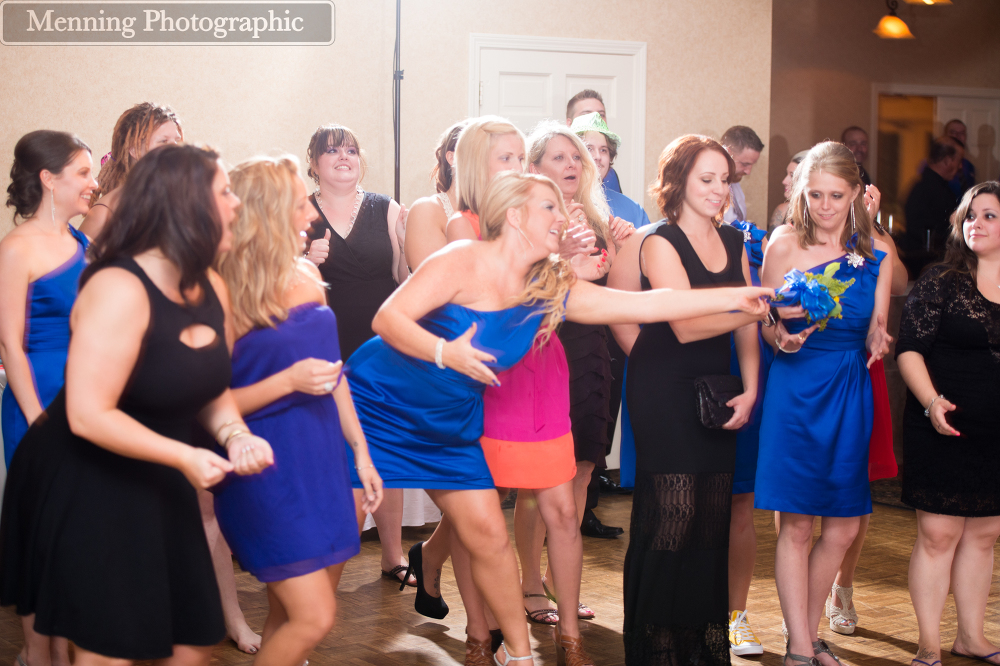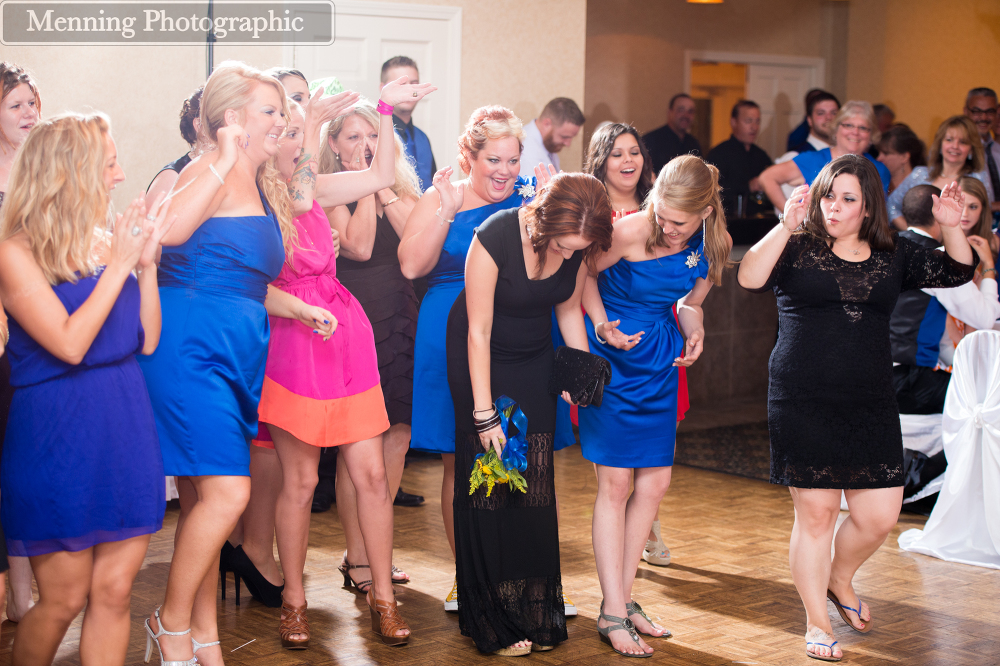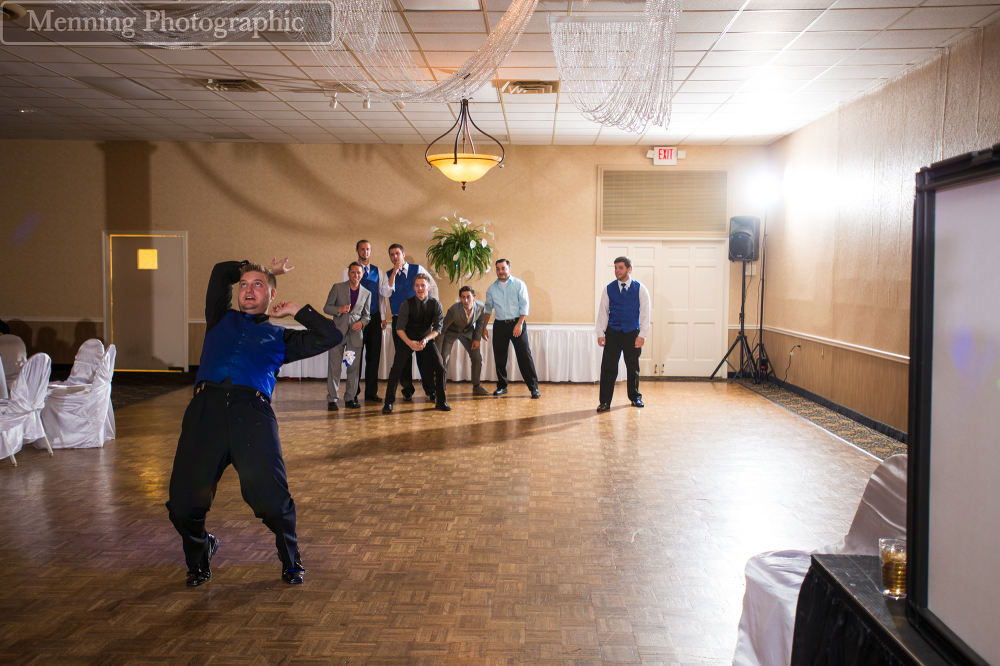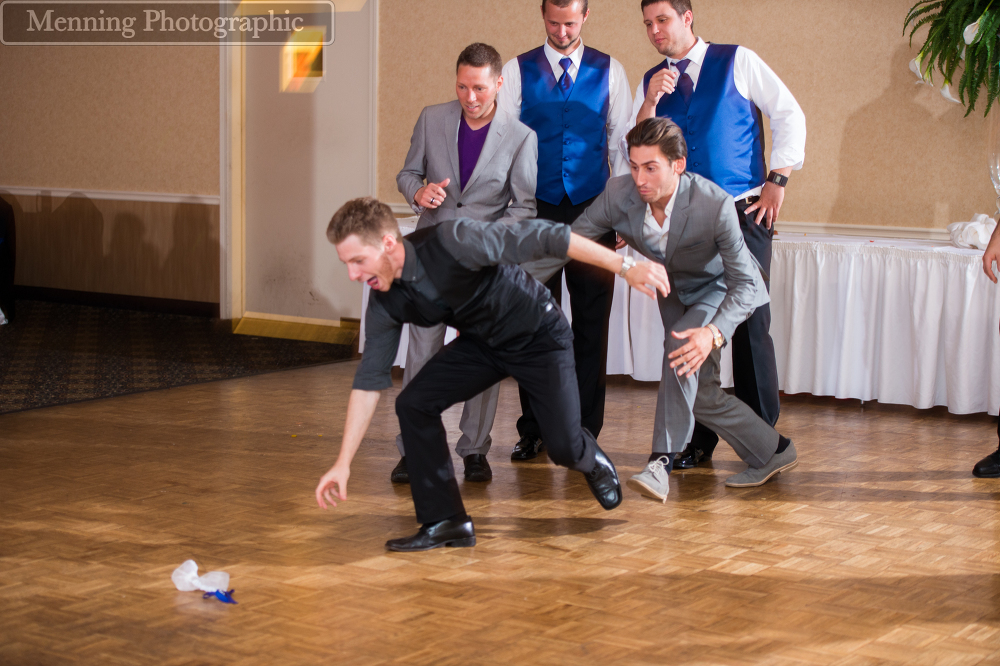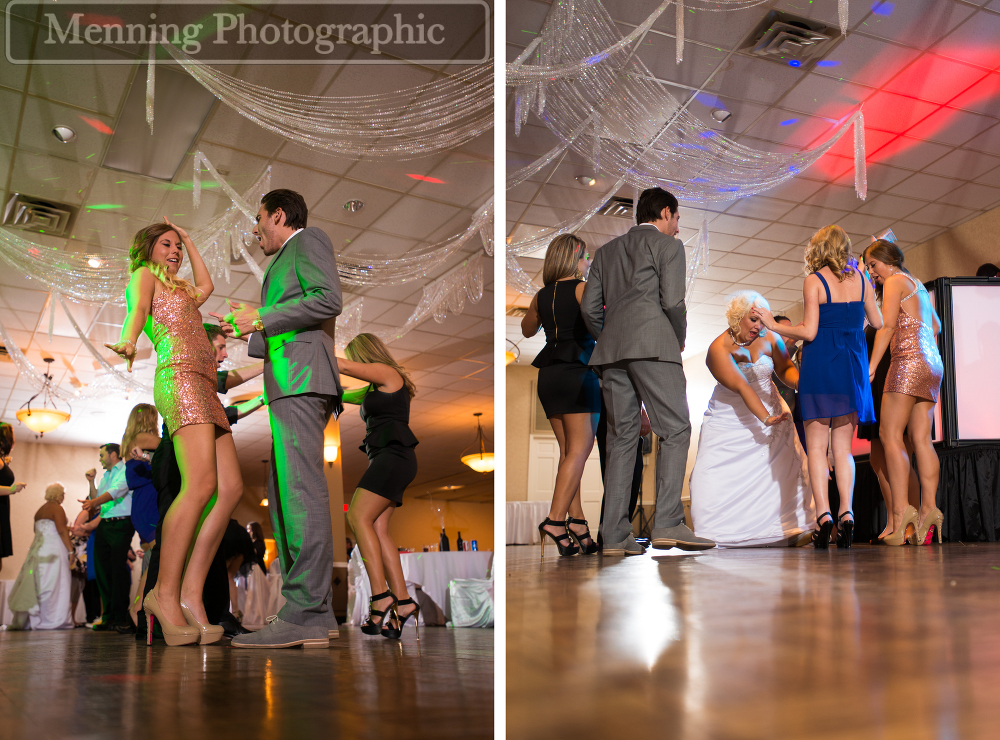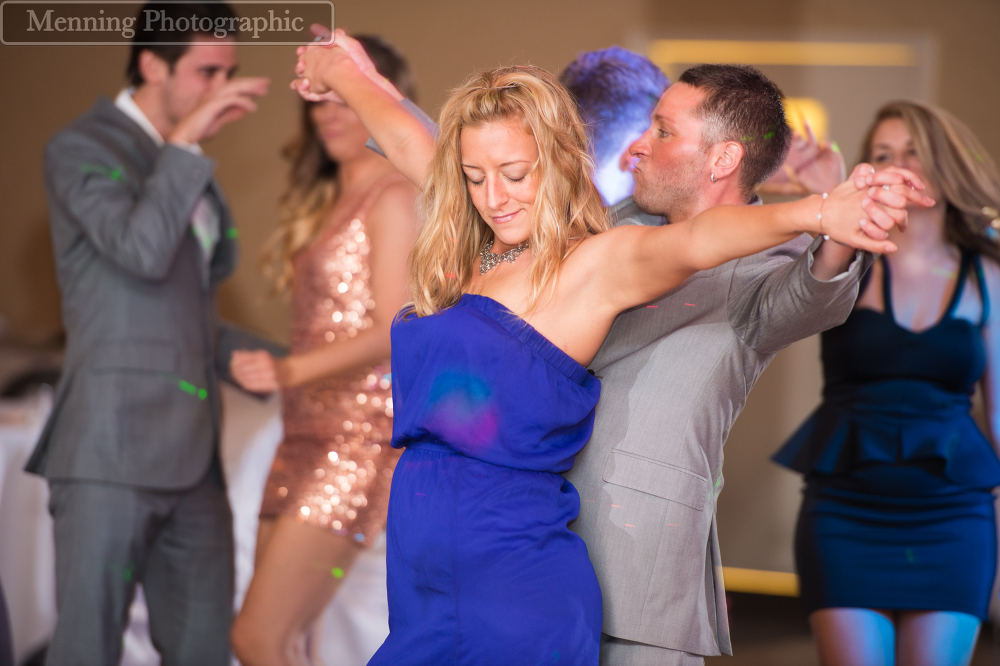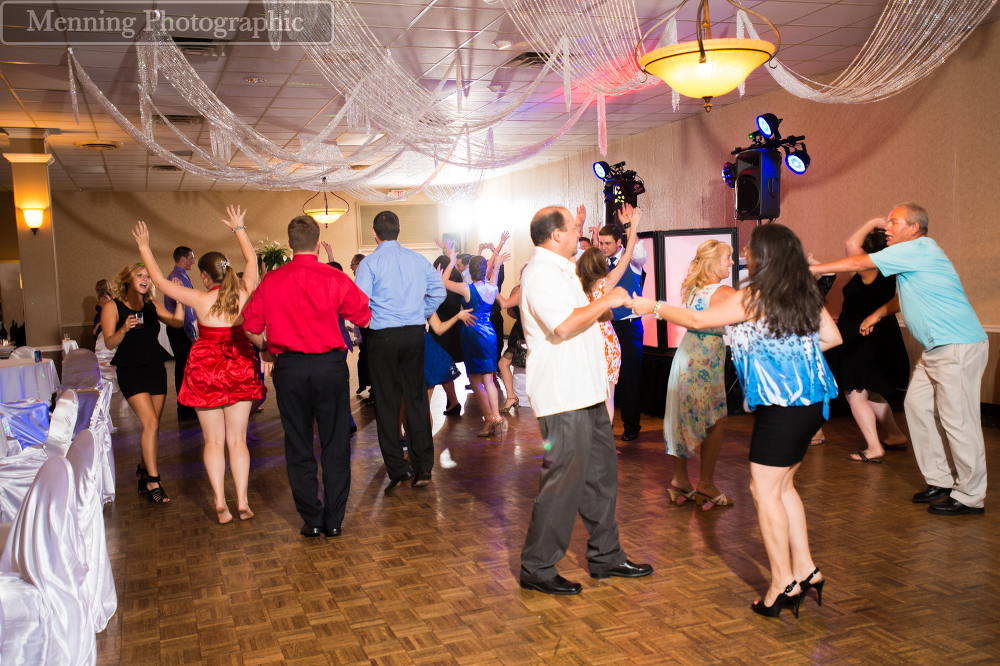 Jenn wins!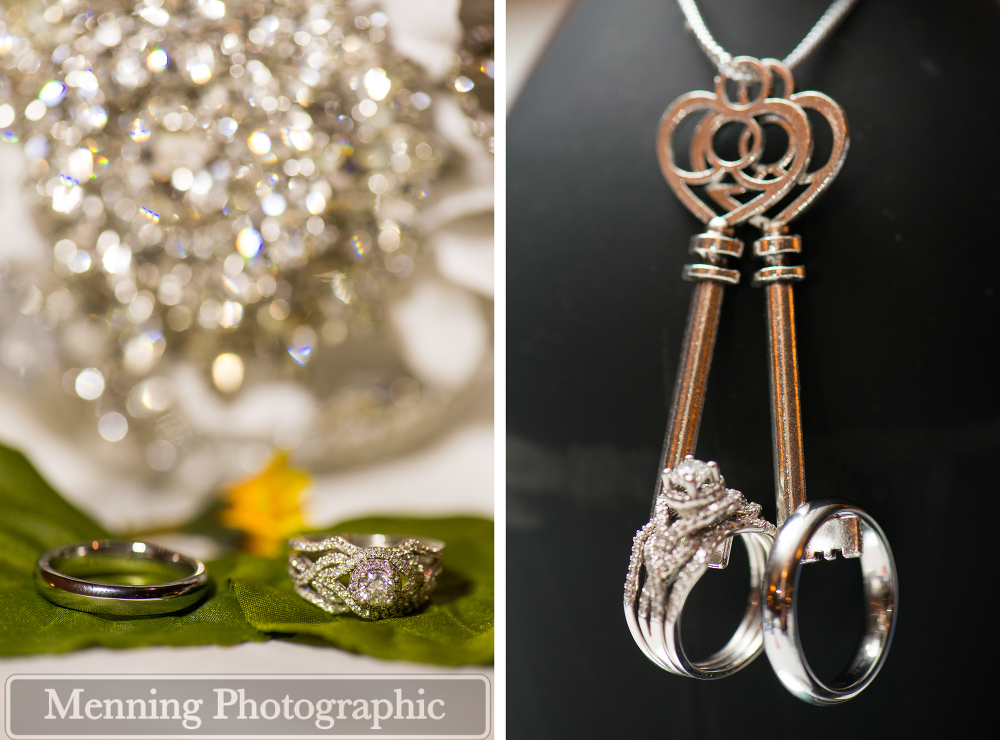 Jenn & Nick, thank you so much for choosing us to photograph your wedding day! We loved getting to know you both & we wish you a lifetime of love. 🙂
If you're interested in Josh & Danielle photographing your wedding, email or call us: info@menningphotographic.com or 330.651.4849.