The results of my sister's gender reveal party are in!
We know you all can't stand the suspense any longer so we'll just say it: ANGIE & JIM ARE HAVING TWIN BOYS!
They had a little paint party & it was ALL BLUE! 🙂
Our niece Addison will be a big sister to THREE brothers. Our nephew Levi, who was born still & is in heaven, will be a big brother to TWO brothers. We couldn't be happier for these two little blessings! Congratulations, Angie & Jim!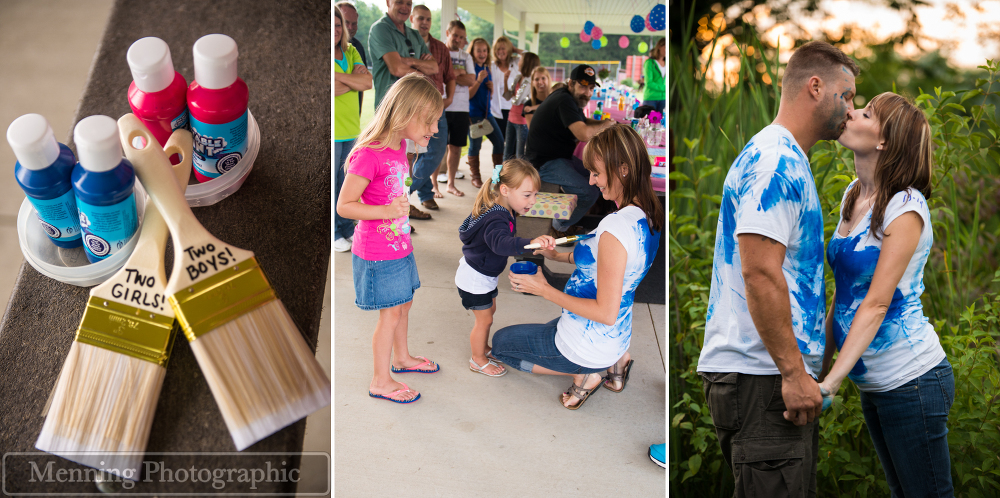 Stay tuned for more photos & a video we'll be posting soon!
We love our two little nephews already!
For more info on our photography, please visit www.menningphotographic.com or call 330.651.4849 or email info@menningphotographic.com.