Brantley is one! We met him & his parents at Fellows Riverside Gardens at Mill Creek Park for his one-year session. He was nothing but smiles, and I'm fairly certain I said, "He's so cute!" about twenty-three times within the first minute of meeting him.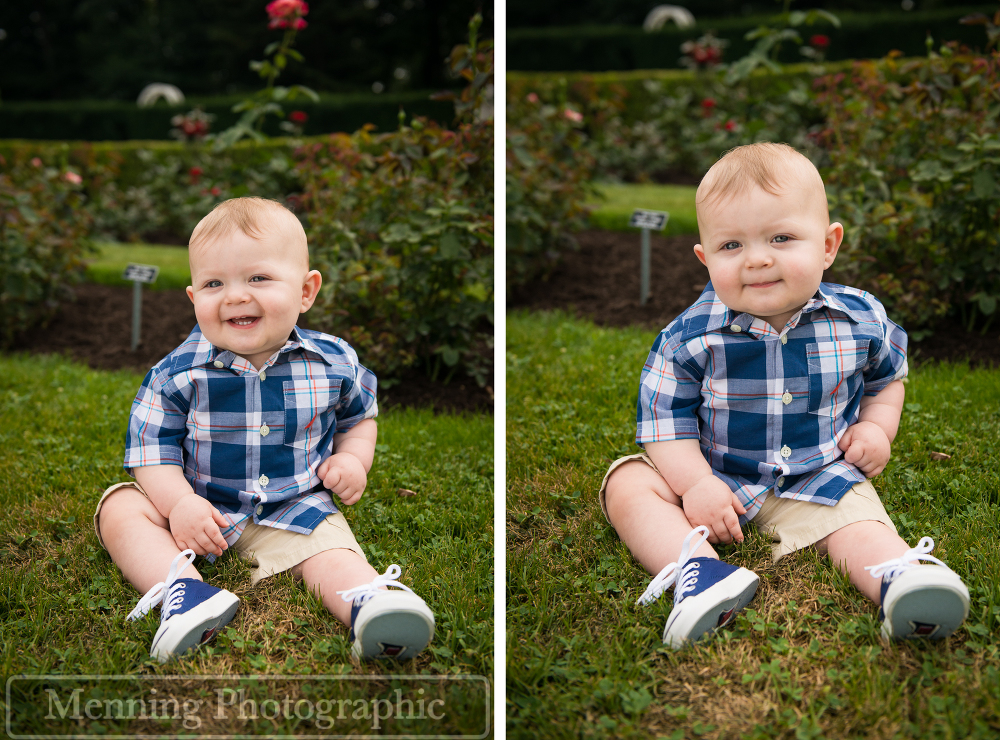 He was really friendly & smiley.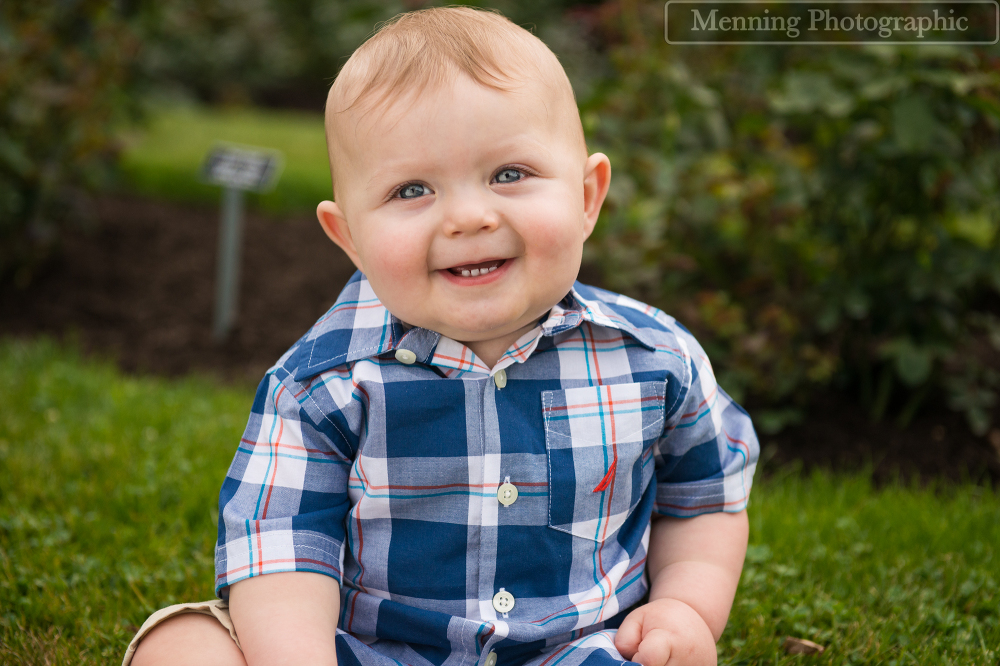 He decided to allow mom & dad to join for a few photos. 😉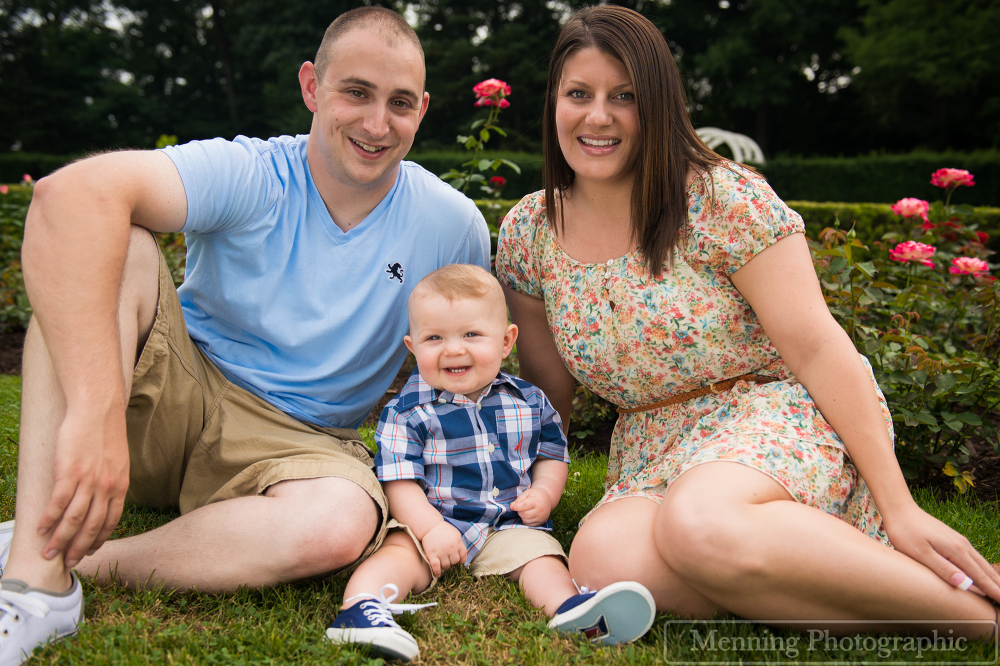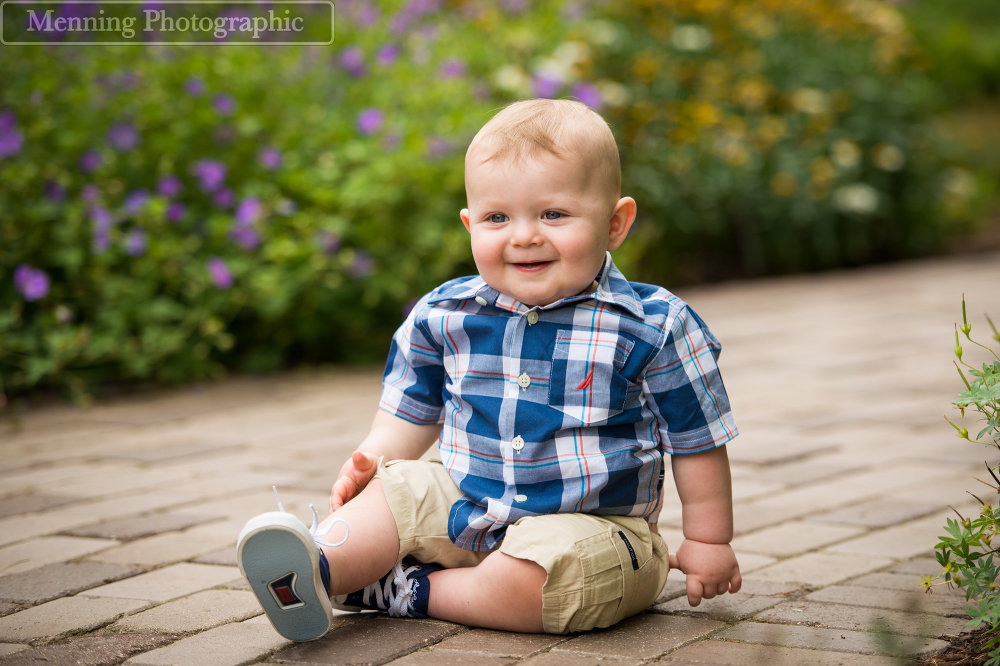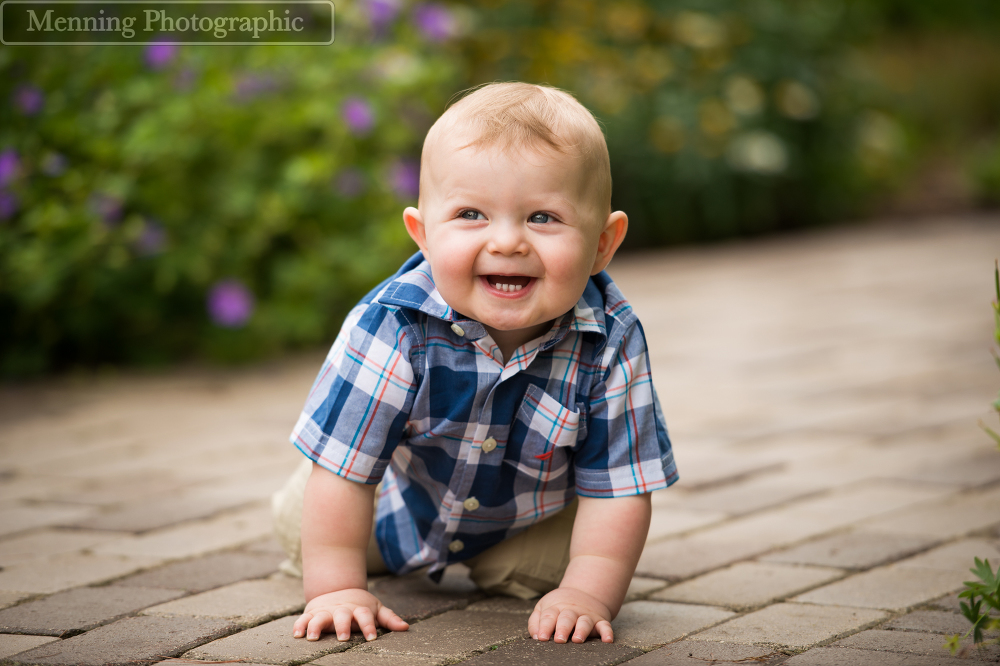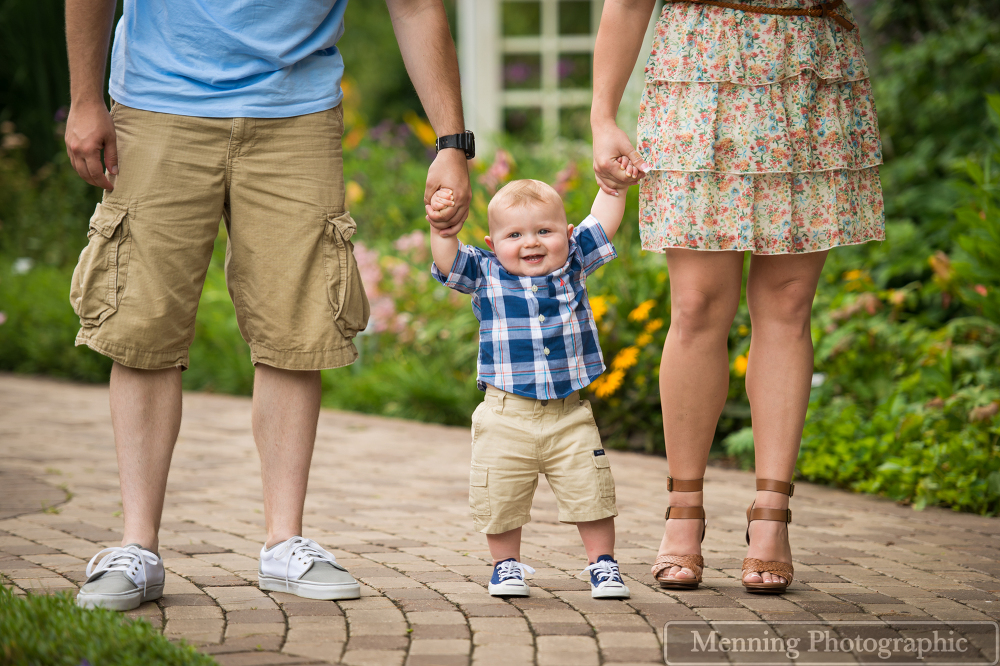 He may or may not have popped open a button on his shirt during the session. Modeling is strenuous.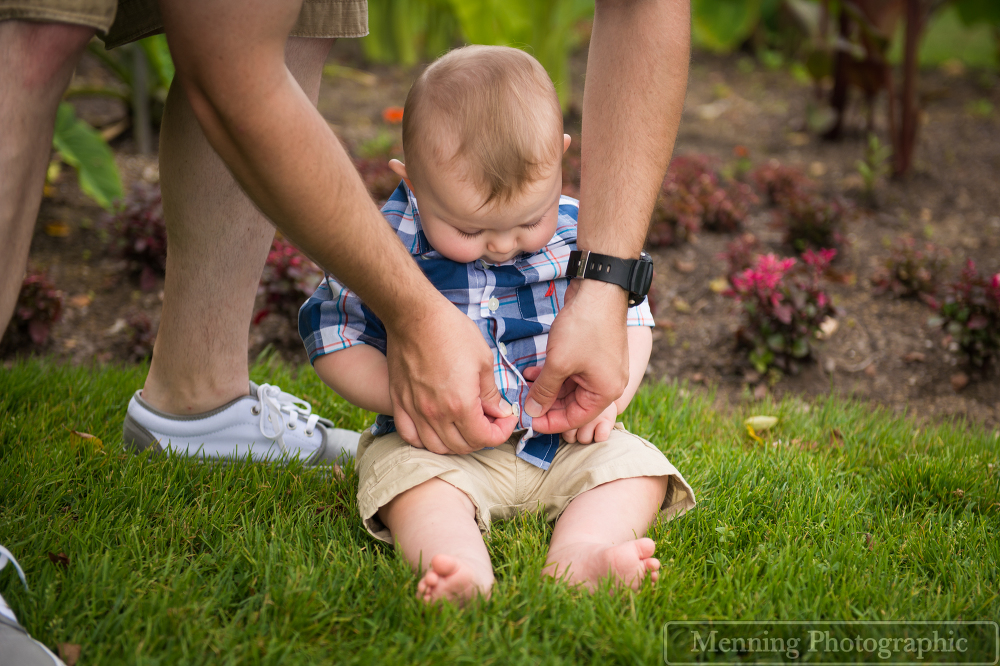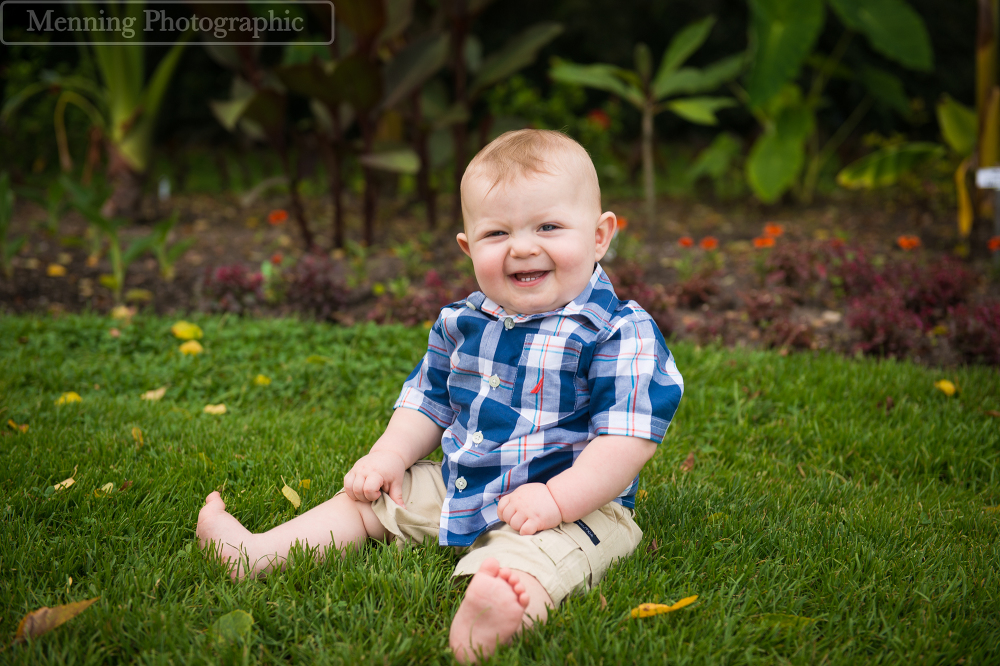 "This leaf is pretty cool."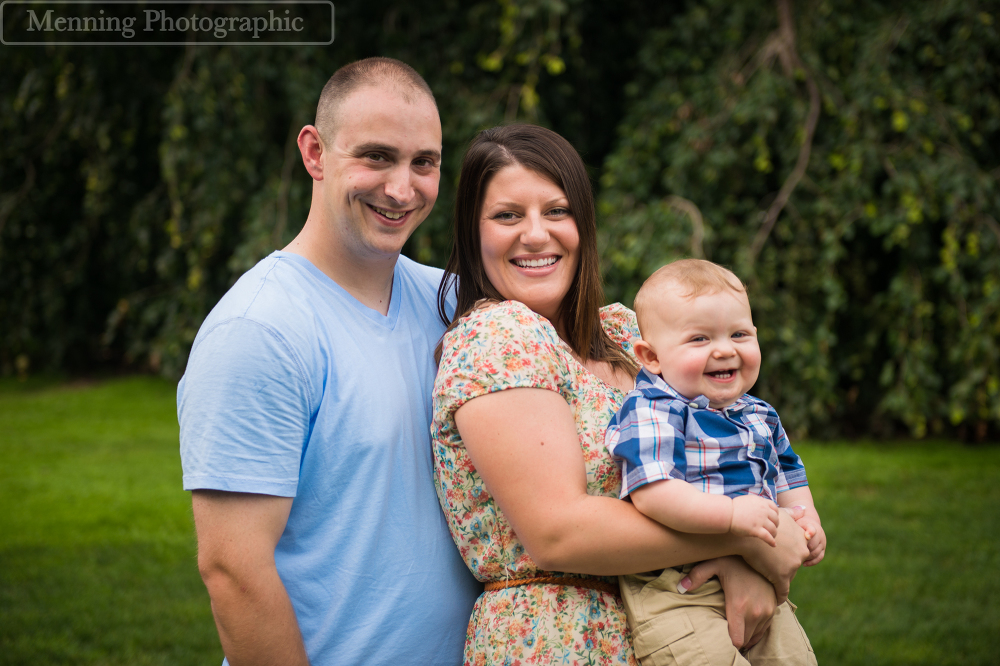 Gosh! Those cheeks!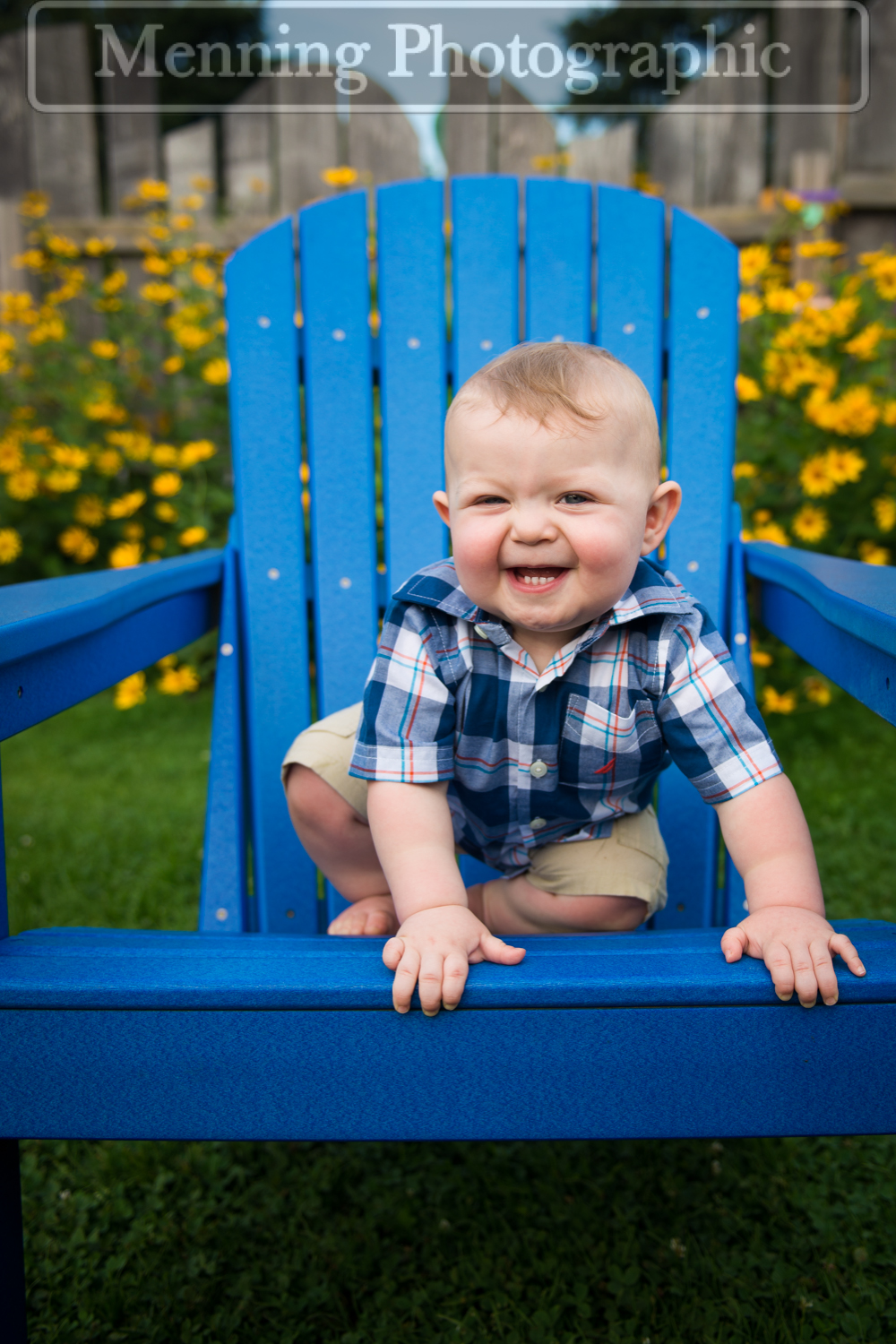 I think this one deserves a funny caption. Leave your suggestion in the comments section below.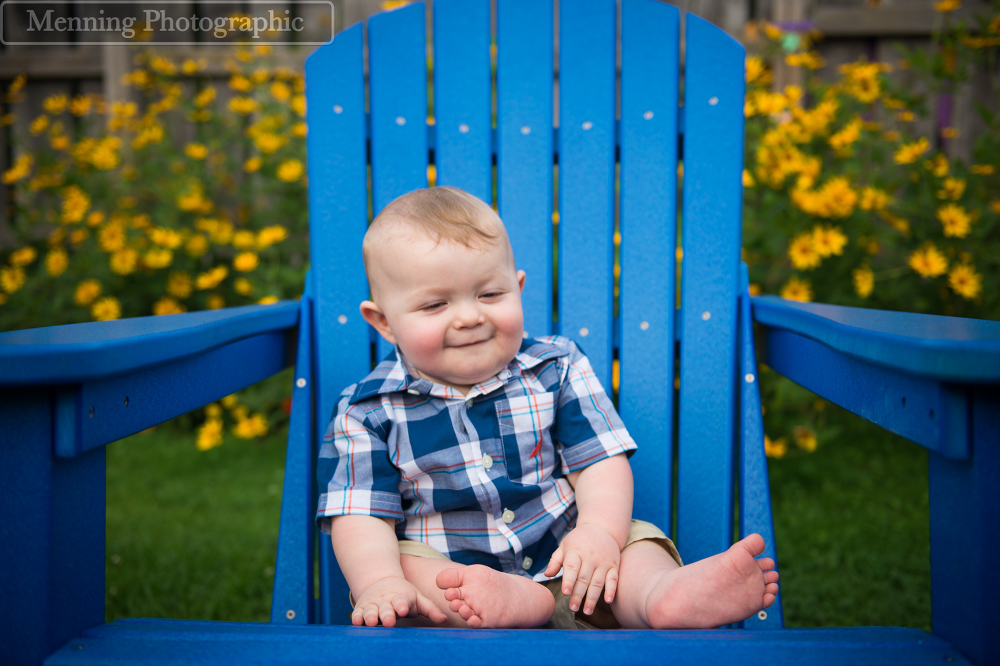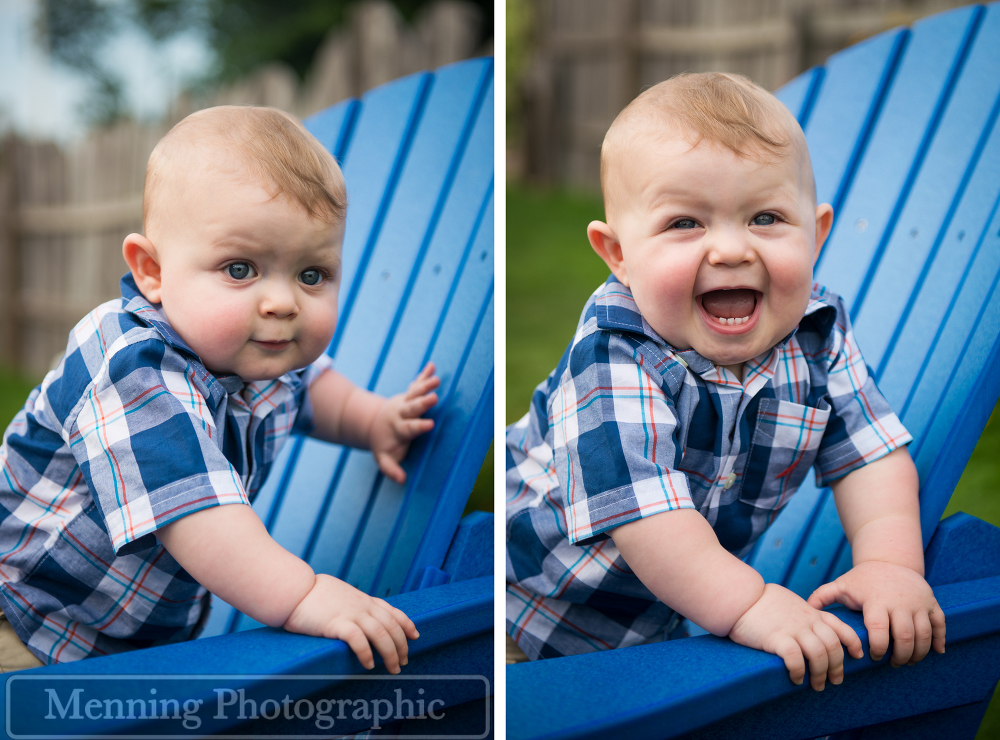 Josh calls this Little Tom Sawyer.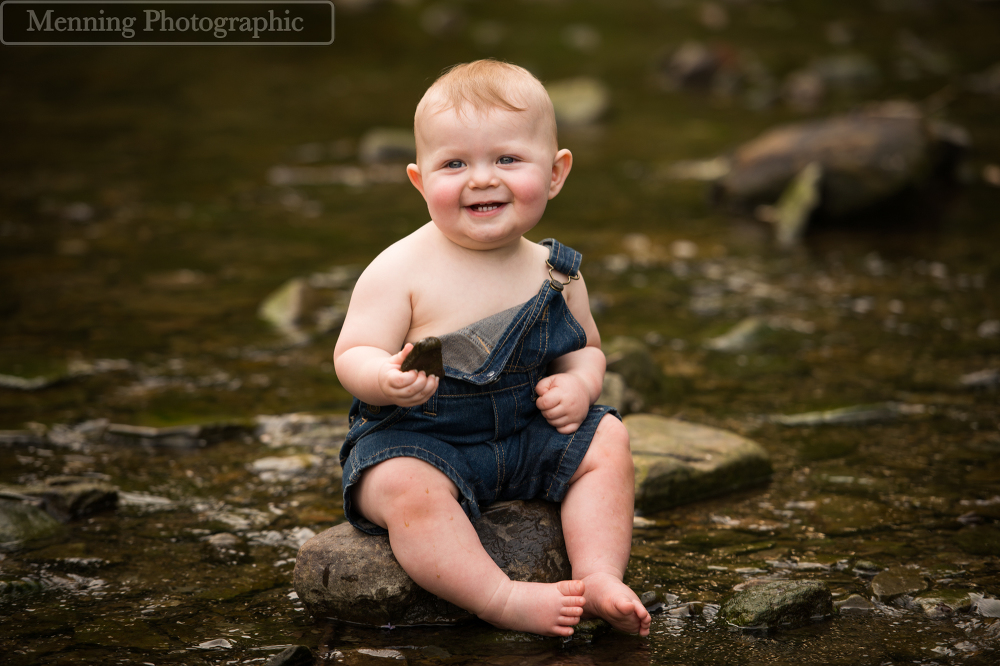 Don't worry. His parents were on either side of him just outside the shot. He was completely safe.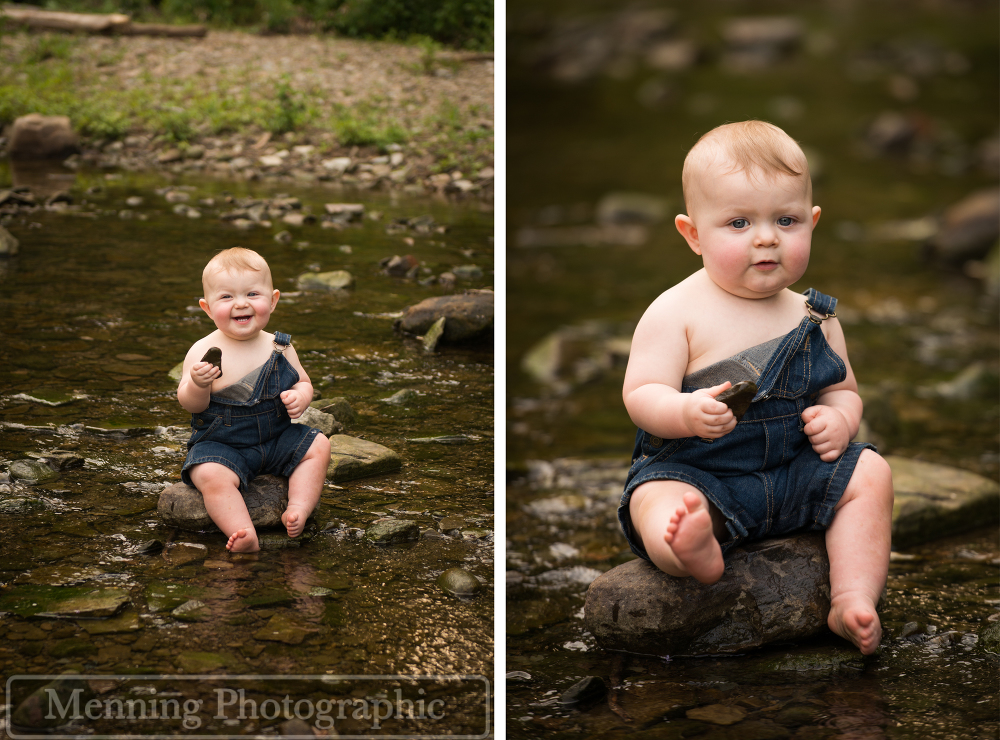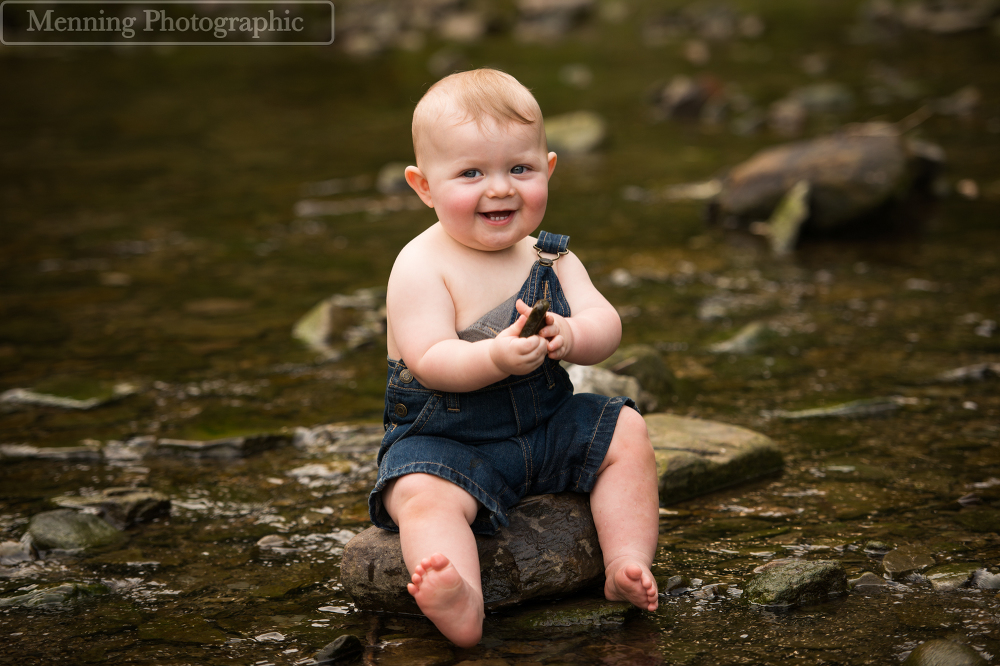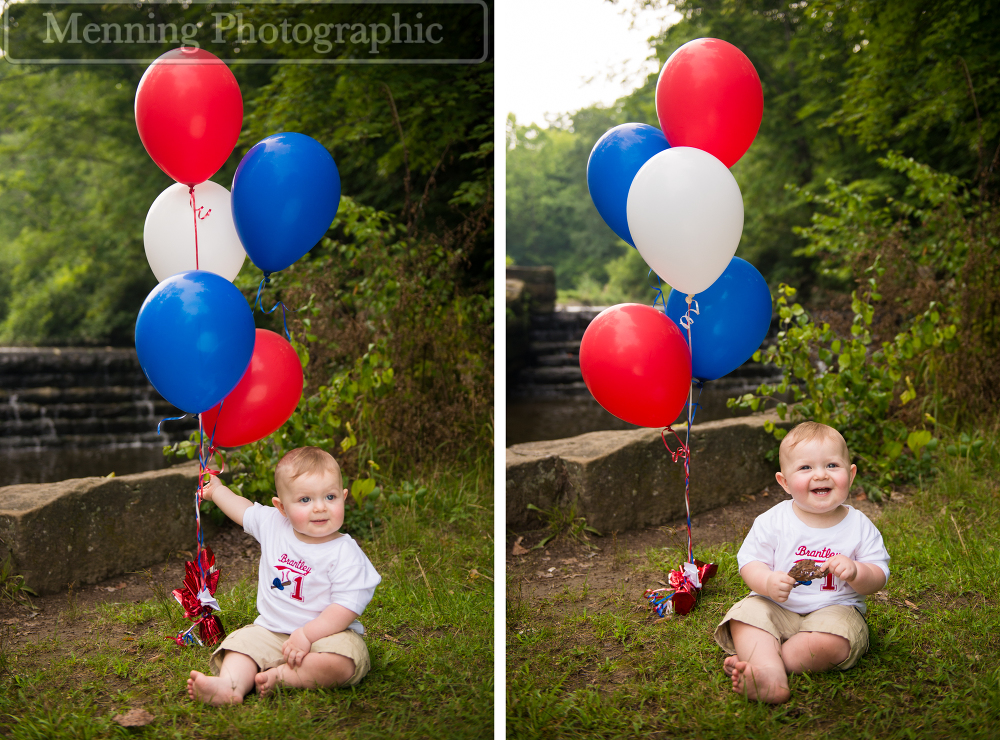 Yay for balloons!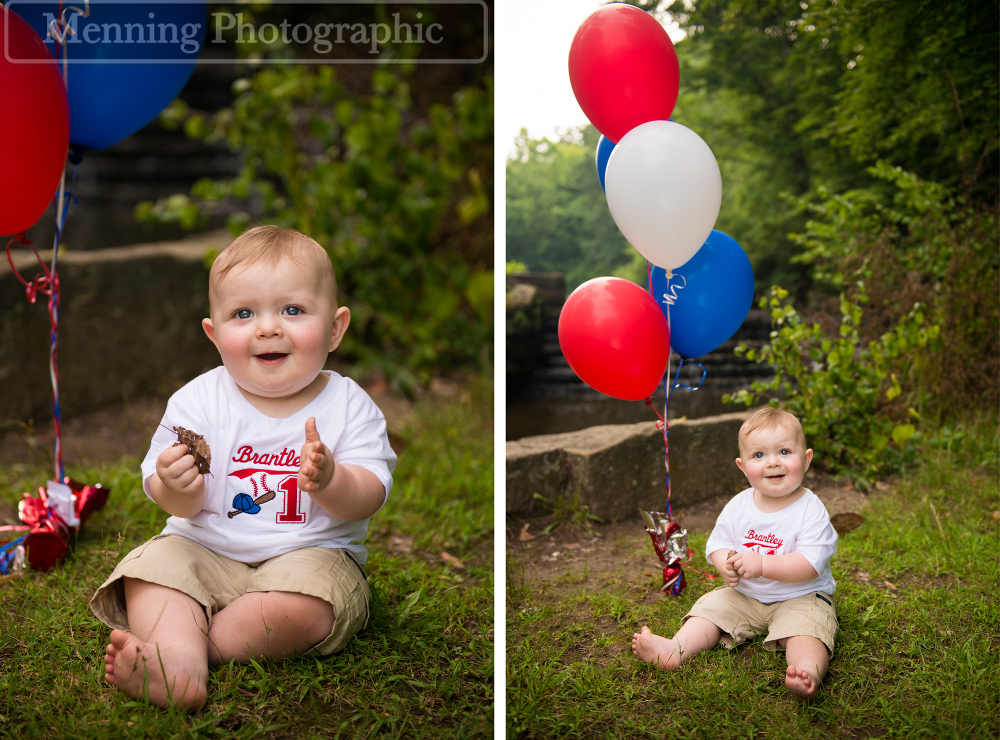 And yippy for cake!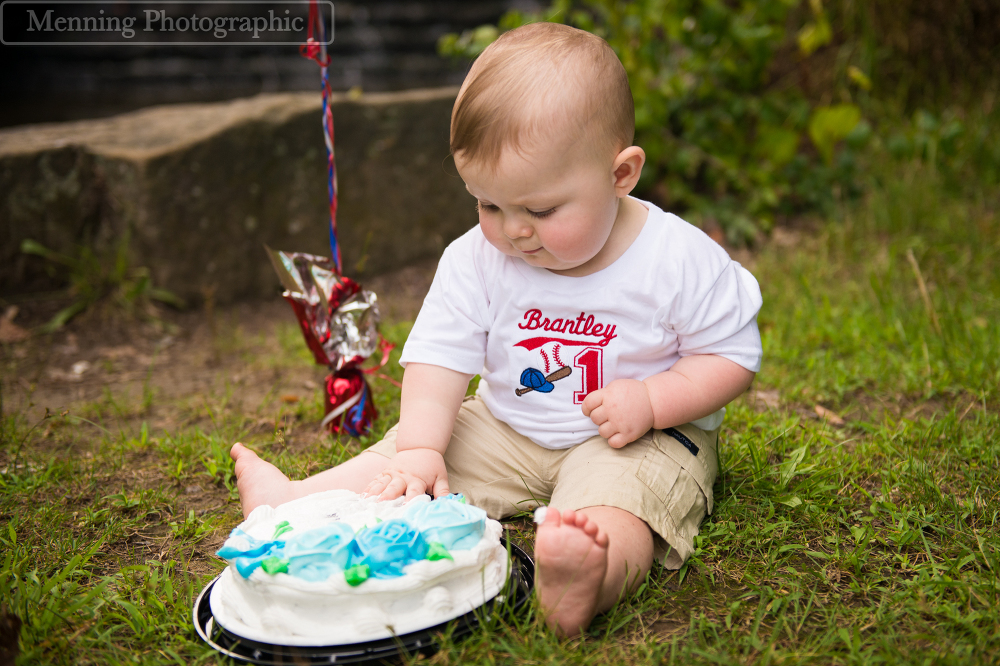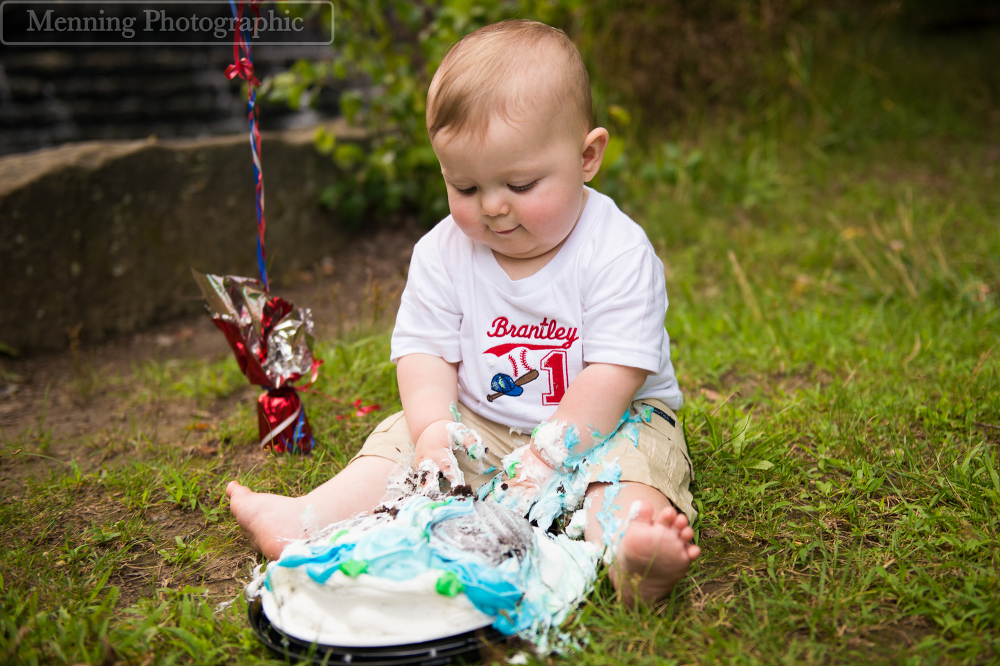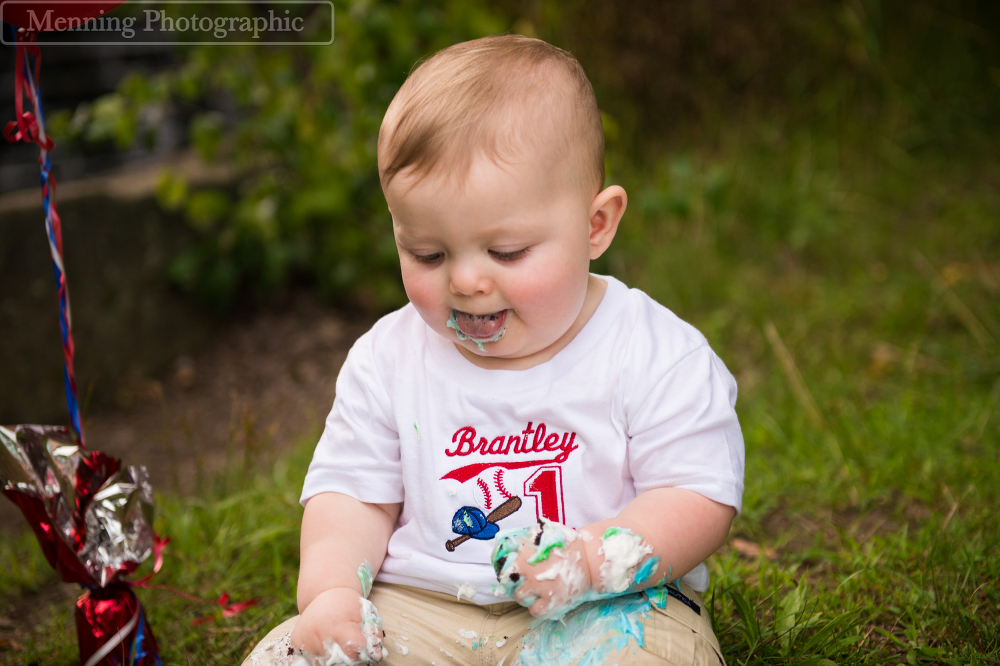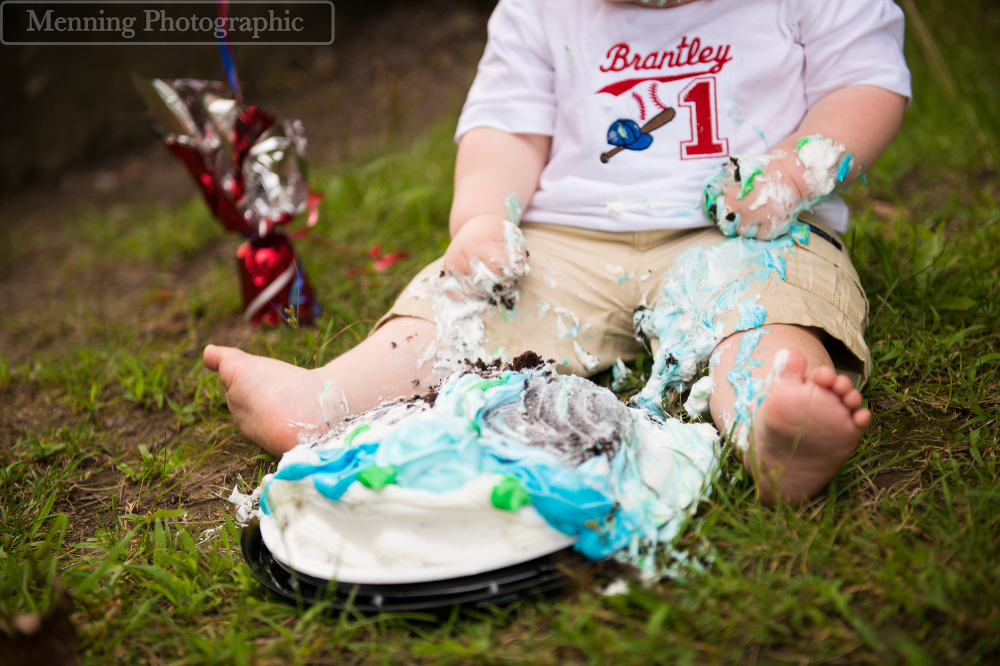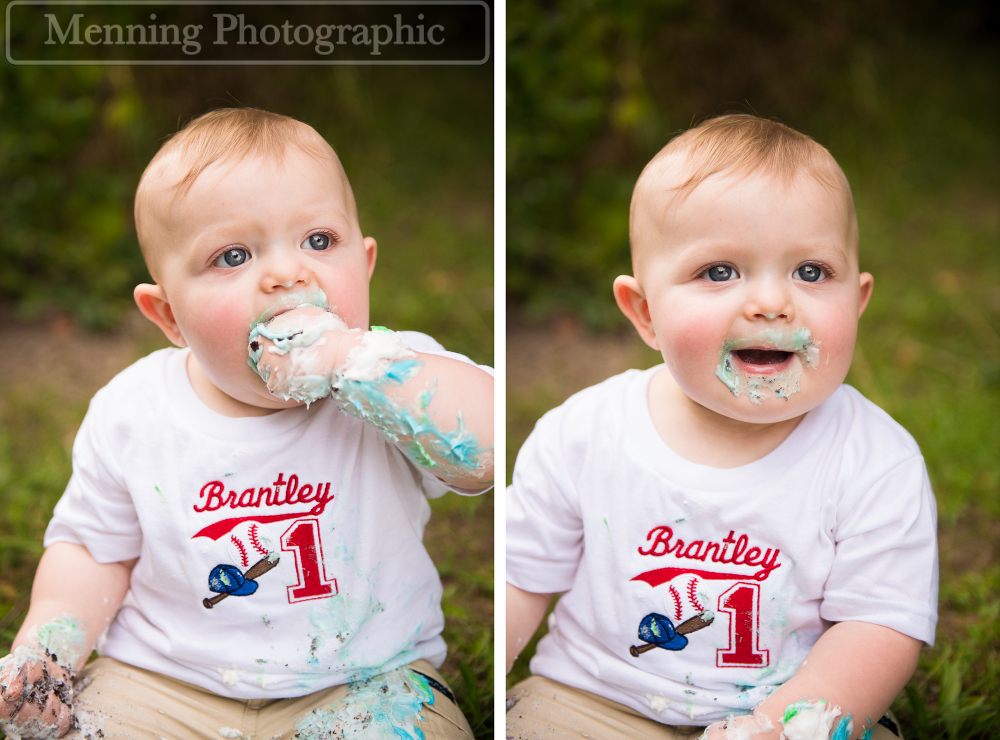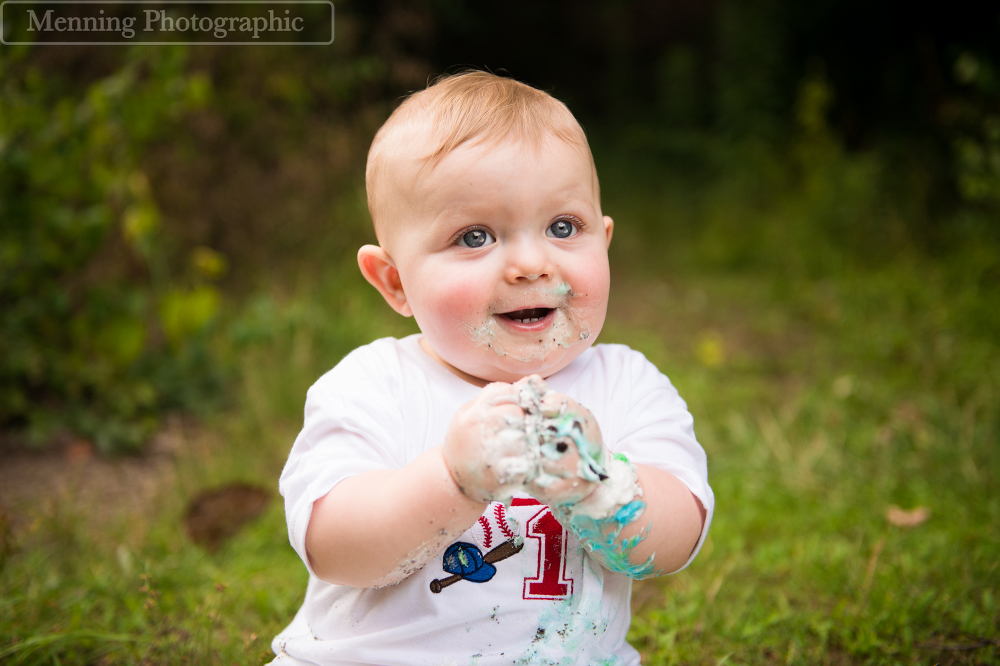 I think he liked it.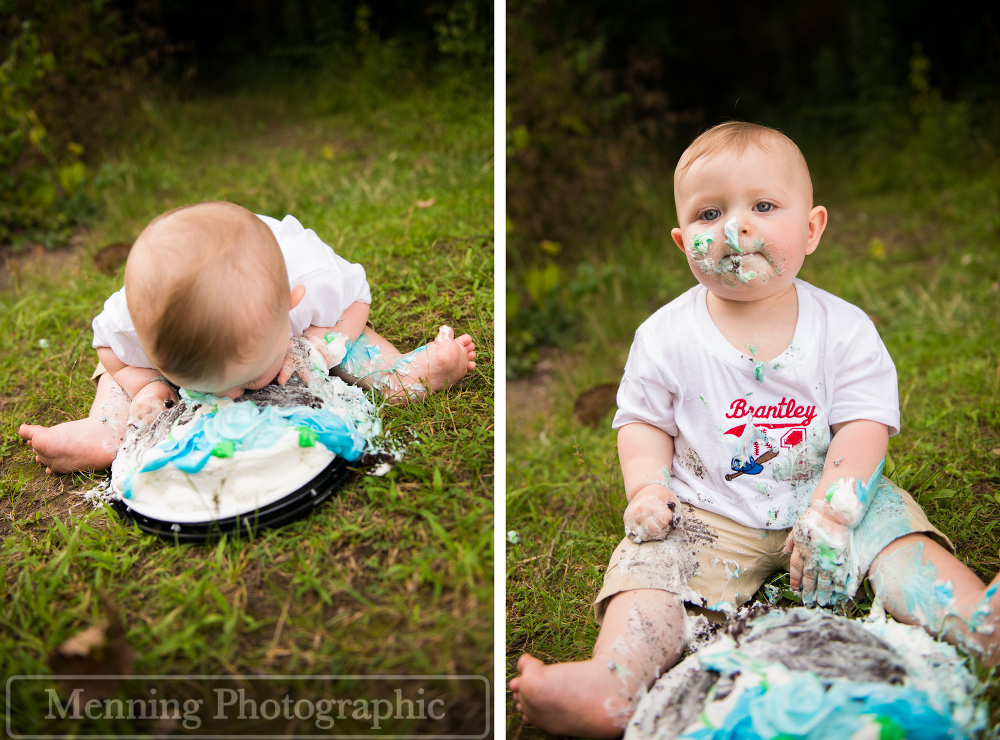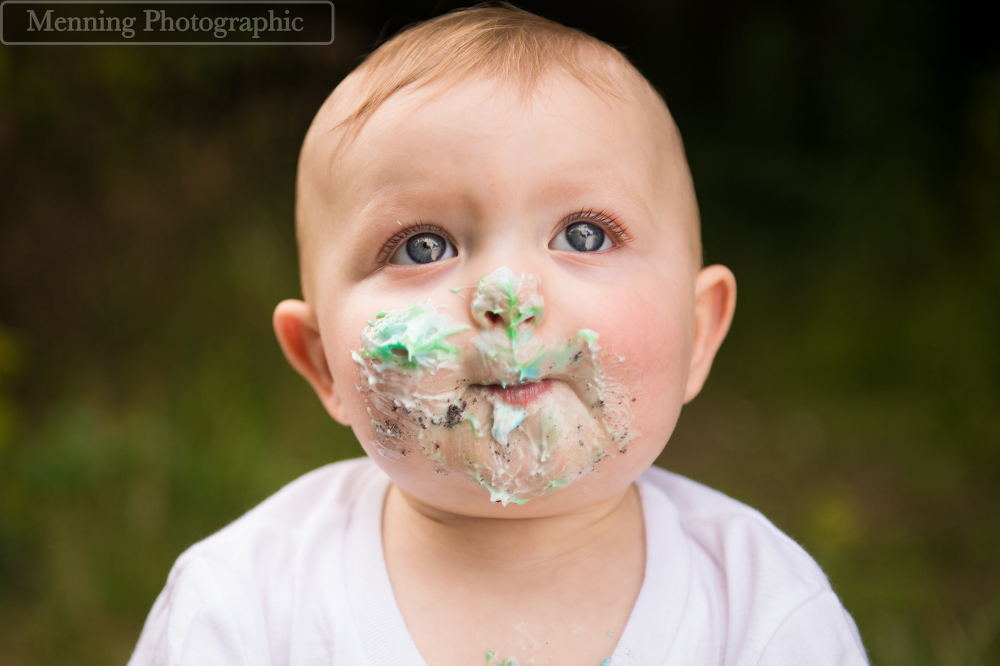 What a blast photographing this one-year-old was! He's extremely adorable.
If you'd like information about a child photo session with Josh & Danielle of Menning Photographic, please call or email us:
330.651.4849
info@menningphotographic.com
You can also see our work here:
Twitter | Facebook | Google +