Abi & Brock share a passion for life & a passion for each other. They're both so fun loving, spontaneous, and up for anything. I'm pretty sure Abi didn't stop smiling the entire wedding day, and I'm also pretty sure that Abi's smile is one of Brock's favorite things on this earth. They definitely made what we're supposed to call work VERY fun for us! Their wedding day was wonderful to photograph. Grab a beverage & give this time to load. It's a hefty post. 🙂
Josh started out the day with Brock & the guys at the golf course. They were relaxed and enjoying the time together & the nice weather.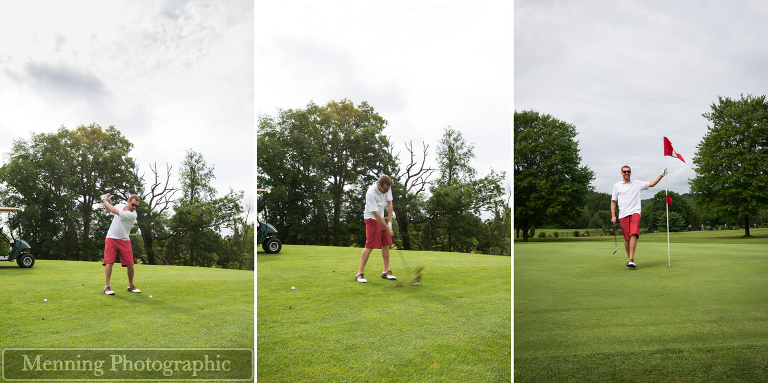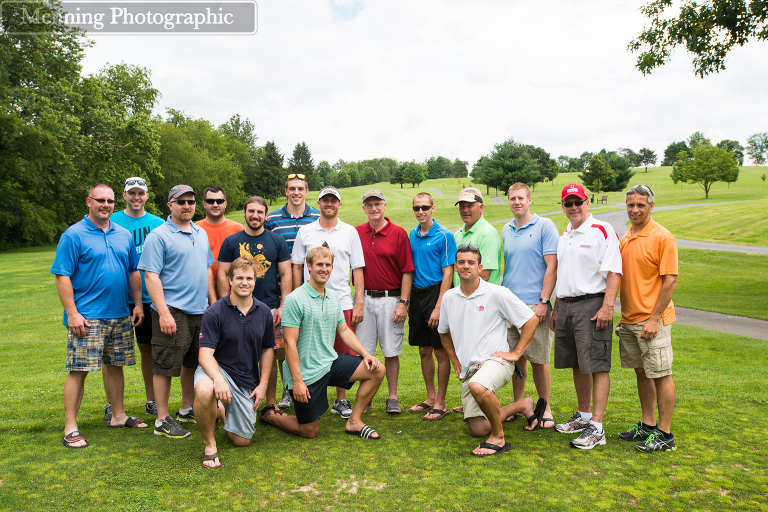 I began my day at Panache with Abi, her bridesmaids, and some family members. The girls  had a blast there. Abi's adorable little nieces (her flower girls) loved getting their hair done & their toenails painted.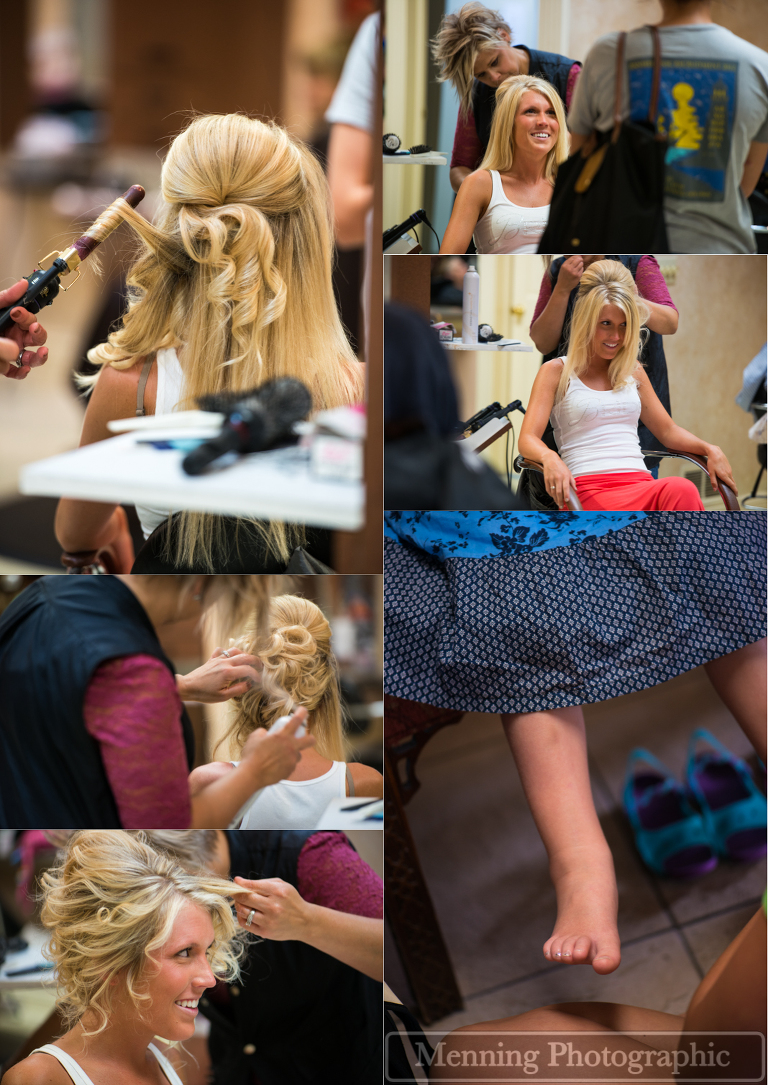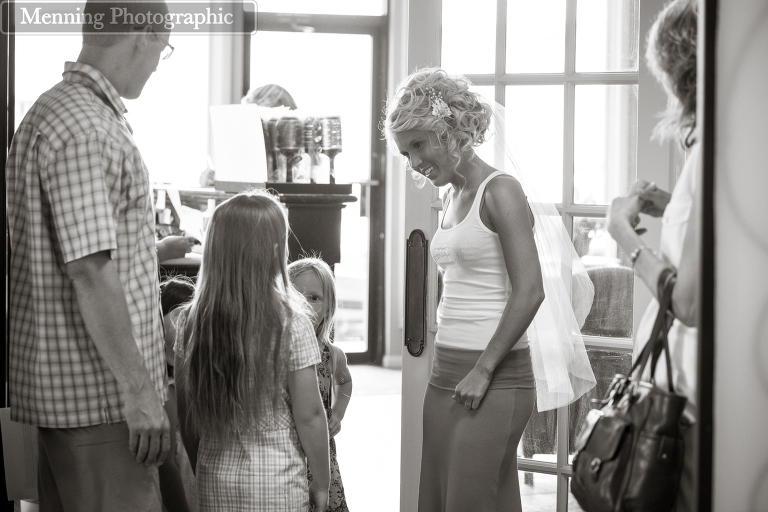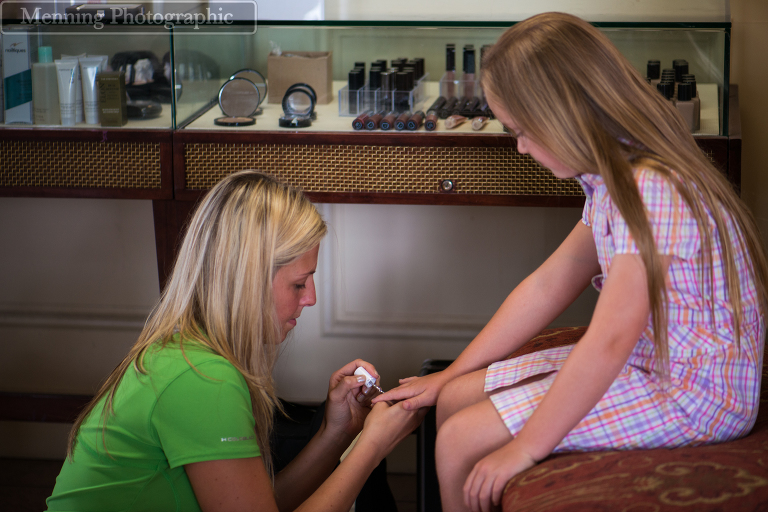 Abi & her sisters are beautiful!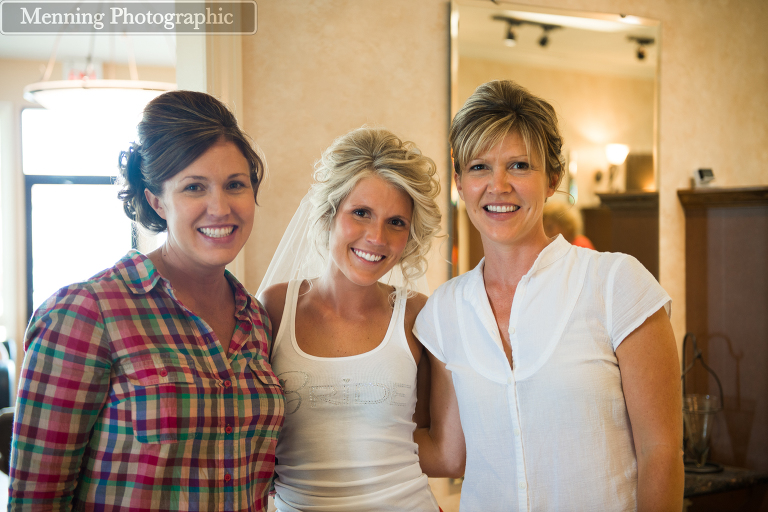 Here's the pretty mother of the bride/wedding coordinator/florist/grandma to the flower girls: Â 🙂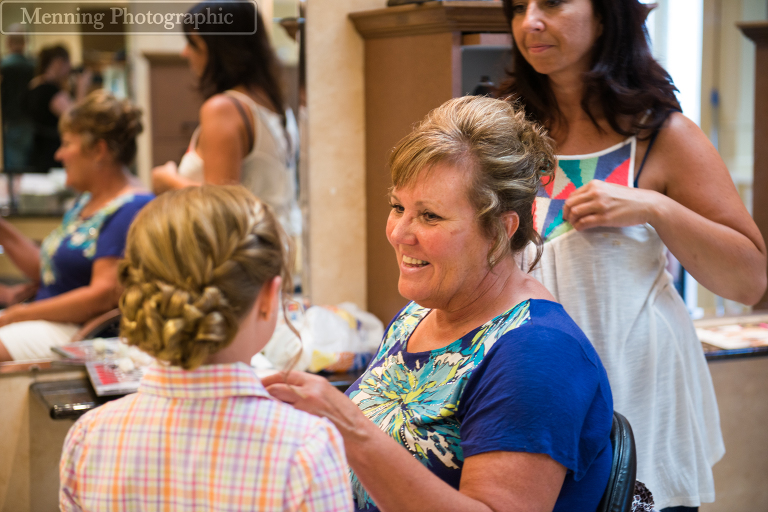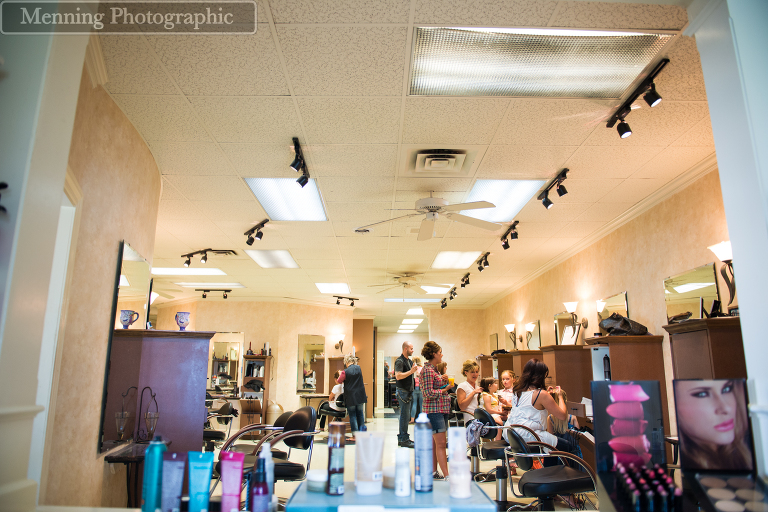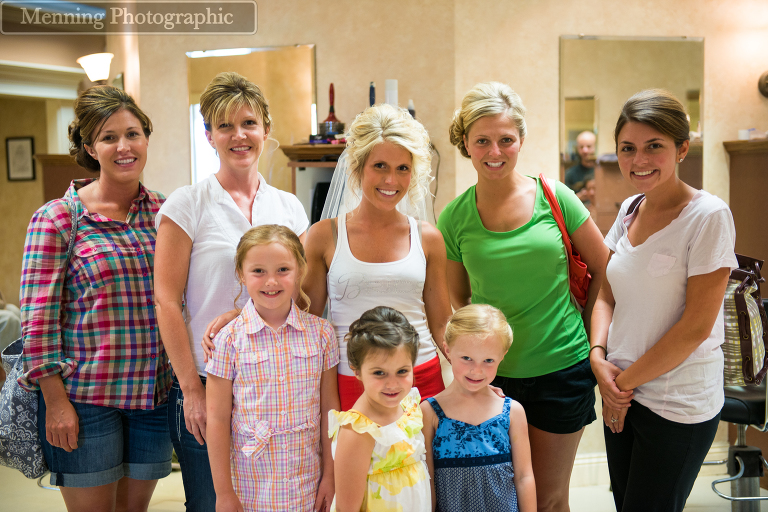 After the salon, the ladies went to The Dutch Village Inn to finish getting prepared for the wedding. A lot of the out of town guests stayed there during the wedding weekend. It's great to have such a unique & lovely hotel in Columbiana.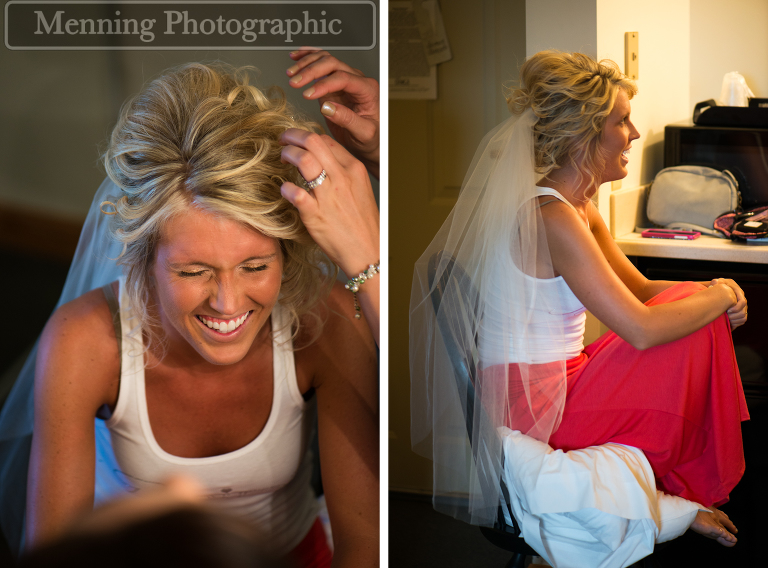 At this point, Josh was hanging out with Brock as he got ready to groom it up. 🙂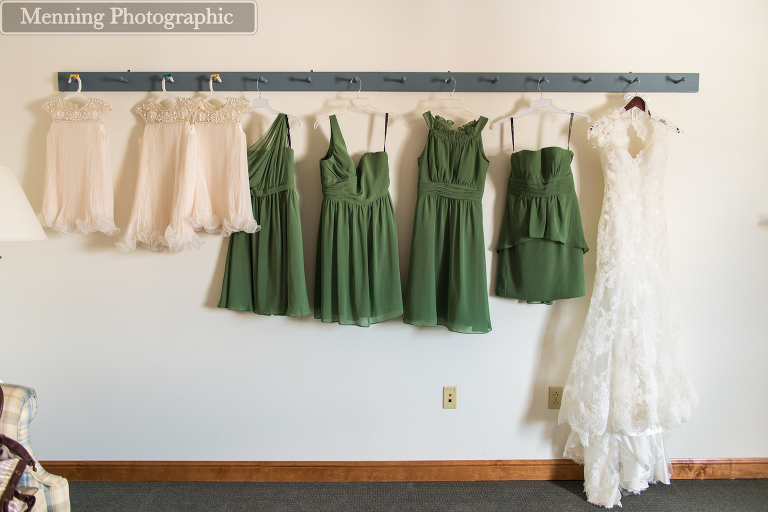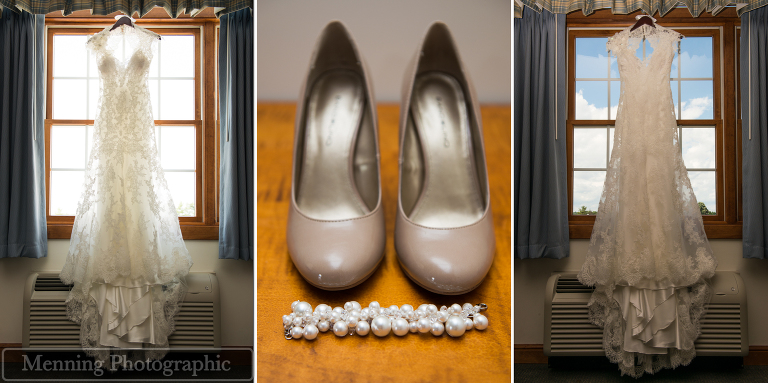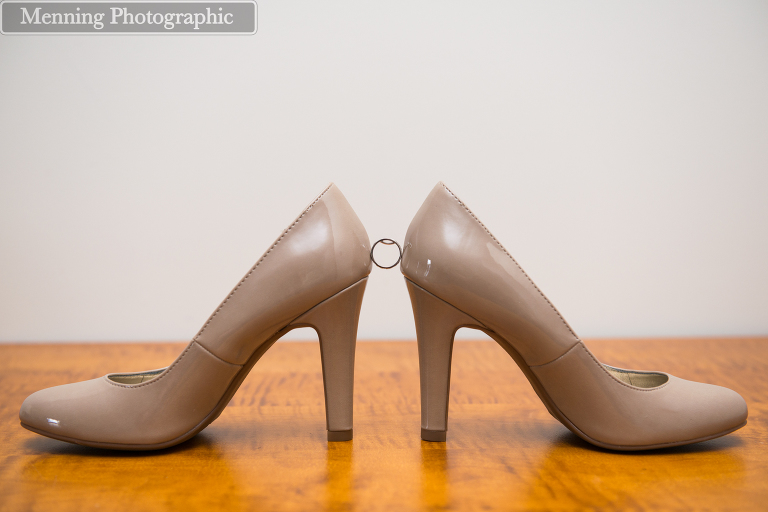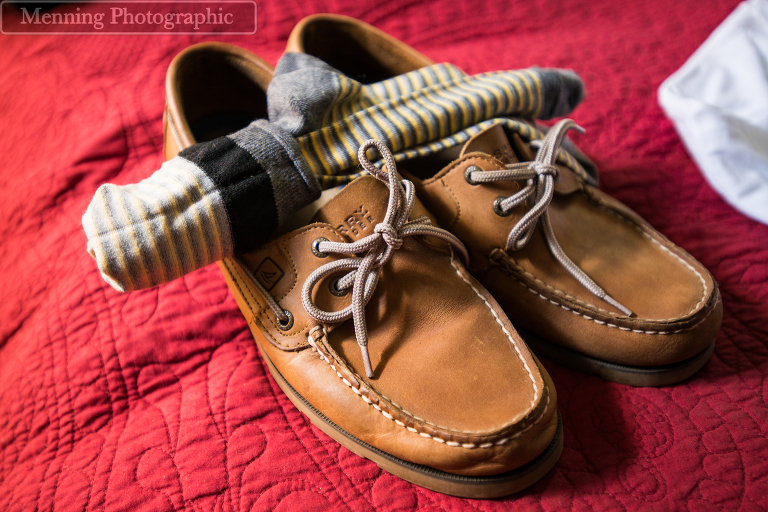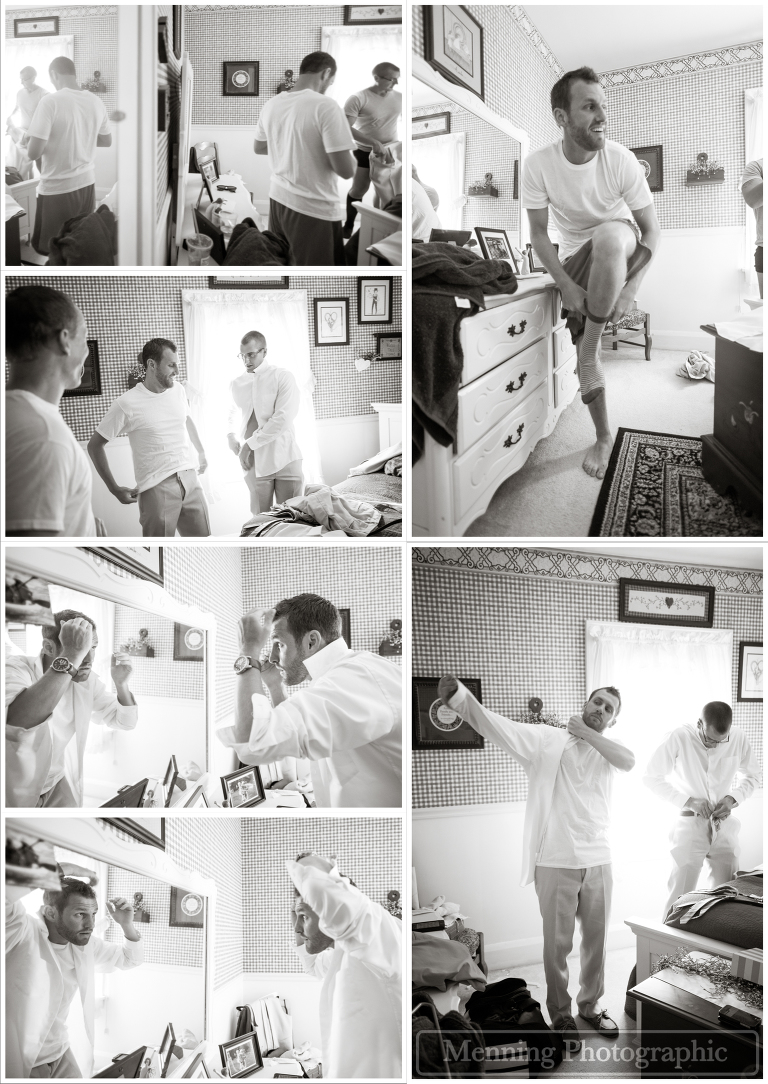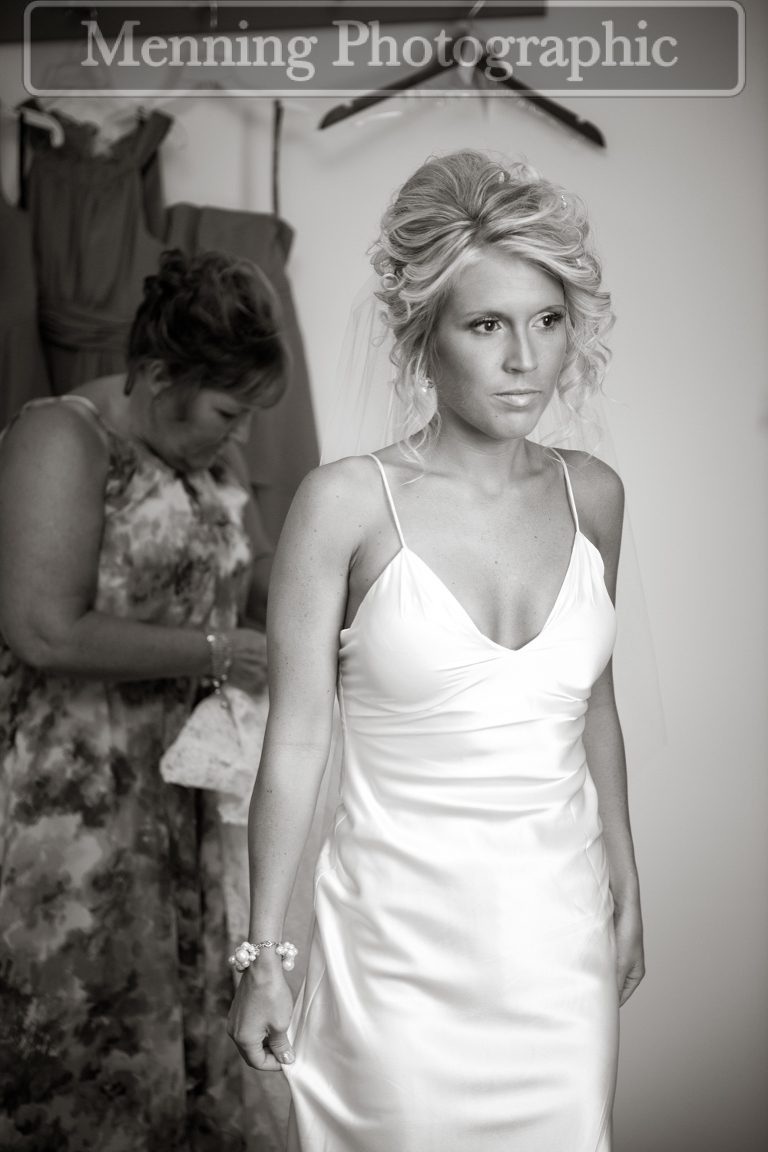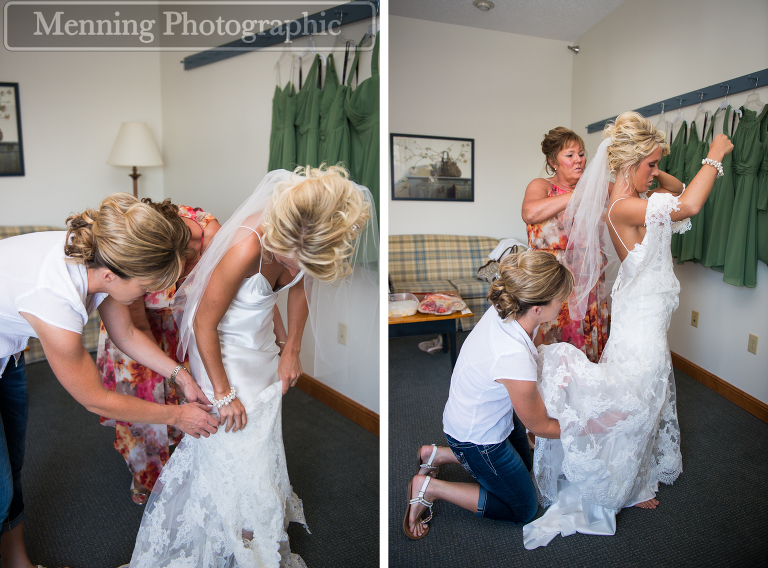 I'm convinced this gown was made for Abi. She was seriously stunning in every way! The gown is from Jacqueline's Bridal.


A first look with Dad. He was a little emotional seeing his baby daughter as a bride for the first time. 🙂


Kisses for Auntie Ab.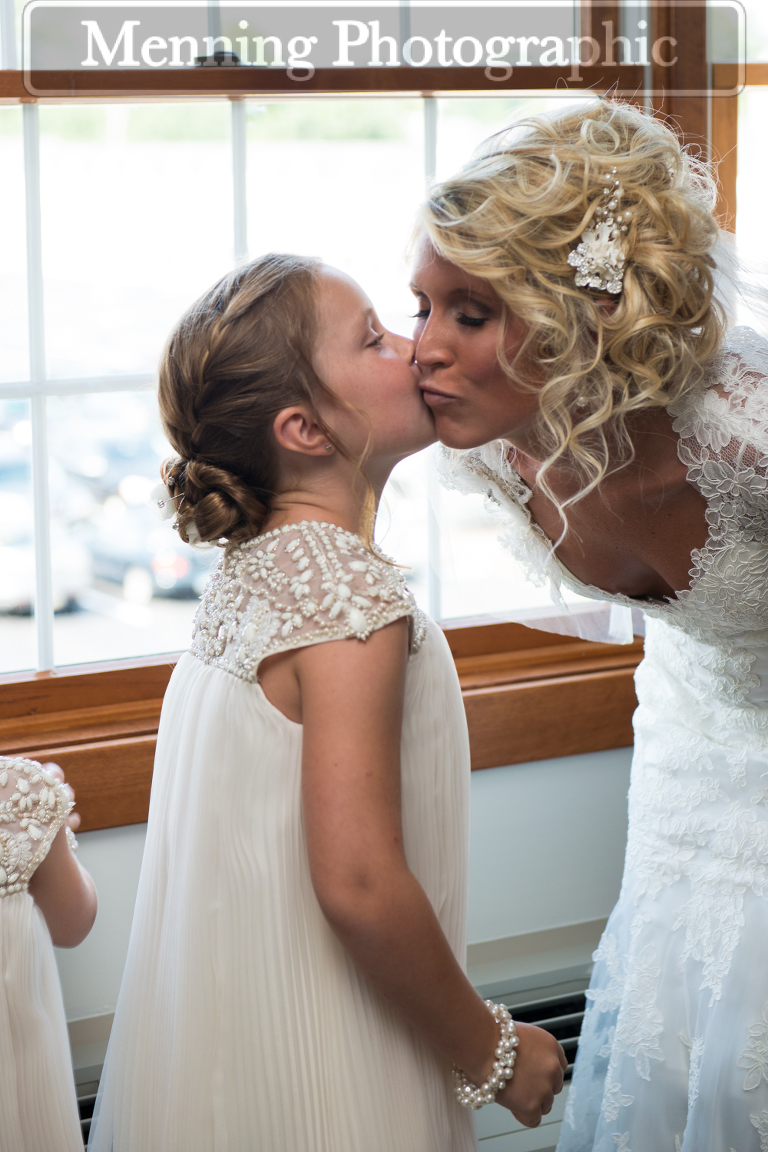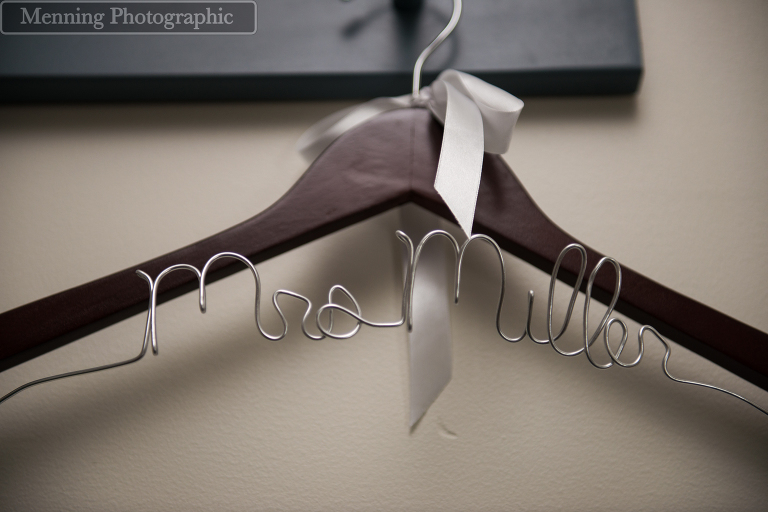 The wedding & reception both took place at The Links at Firestone Farms. The ceremony took place in the barn, which is a gorgeous rustic location. The reception was amazing, the food was scrumptious (as always at The Links), and the windows surrounding the dance floor streamed in pretty light as the couple enjoyed their first dance as husband and wife.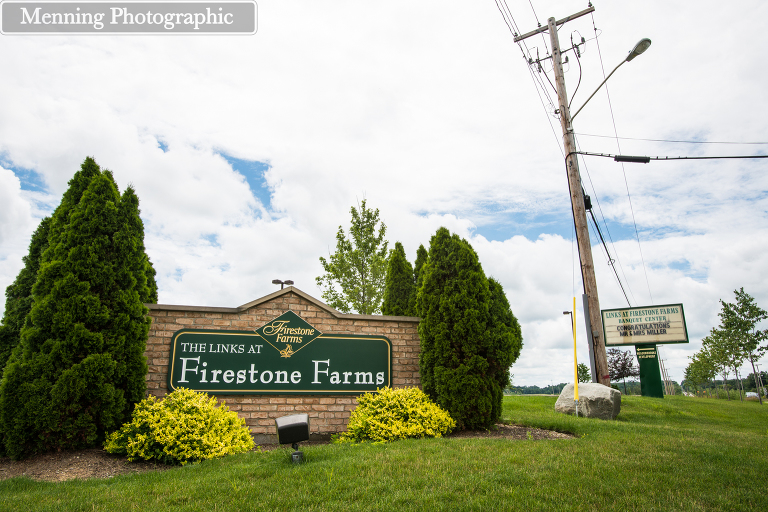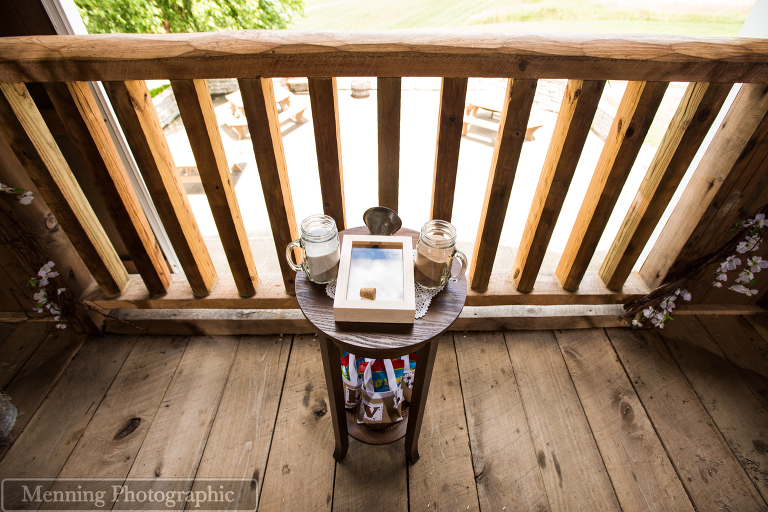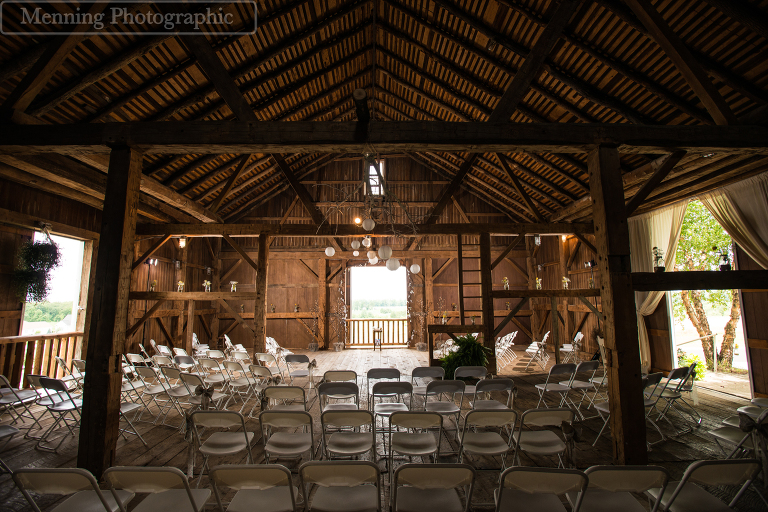 Their theme was "burlap & lace." Their details were super cute.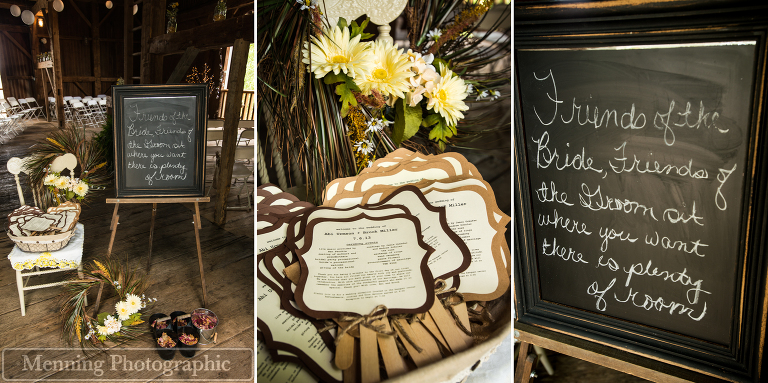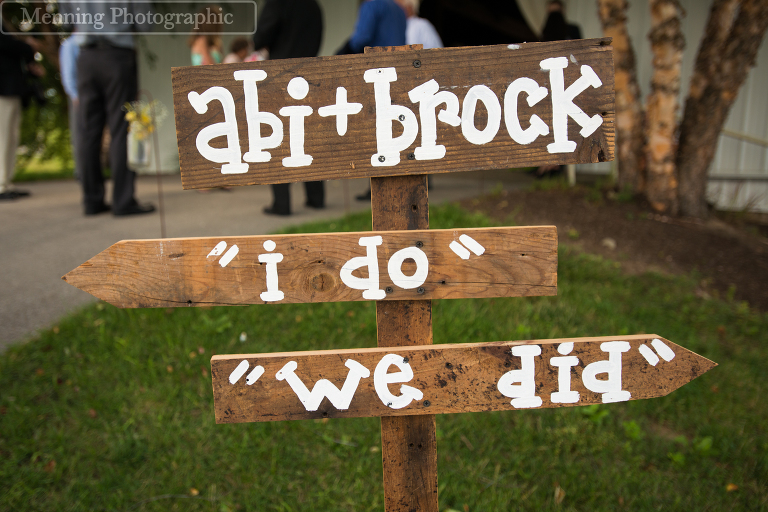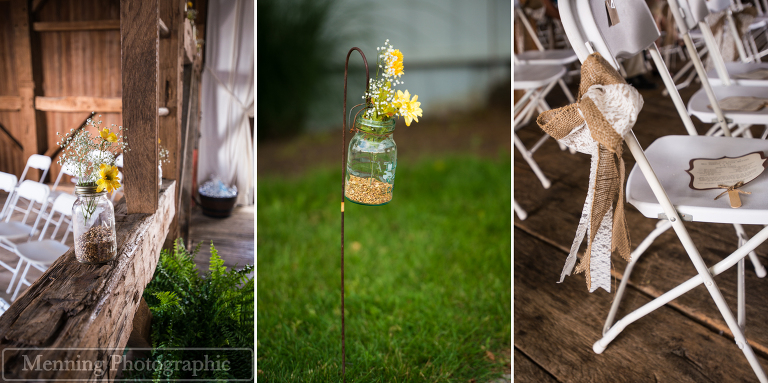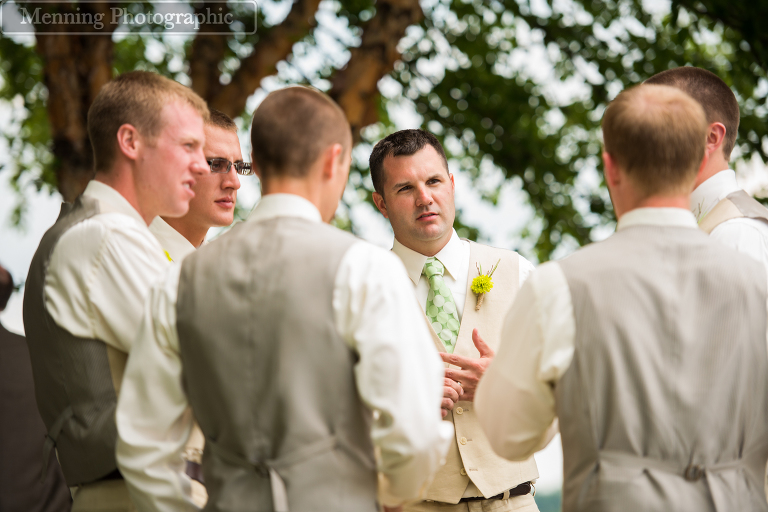 Ben Pecchia performed the music for the ceremony, as well as the couple's first dance song. He did a wonderful job.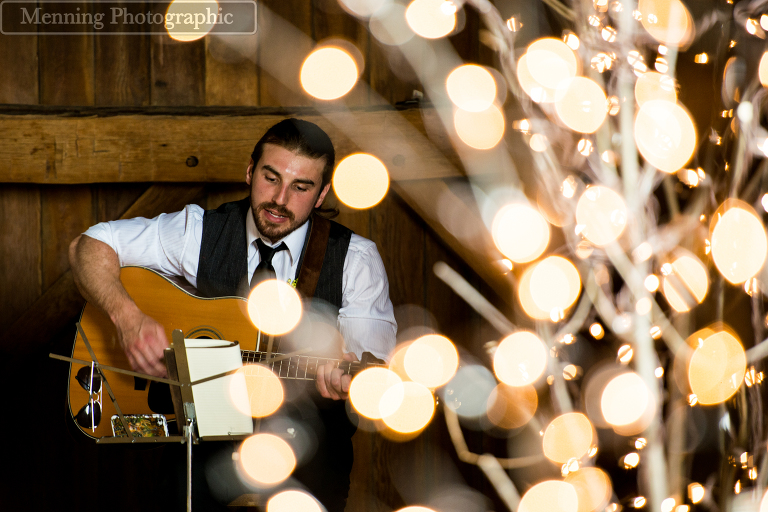 Undeniably adorable! These girls love their Uncle Brock!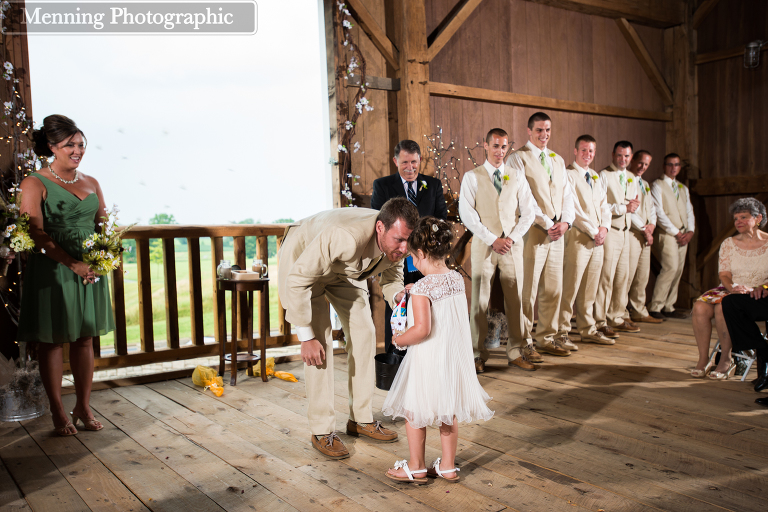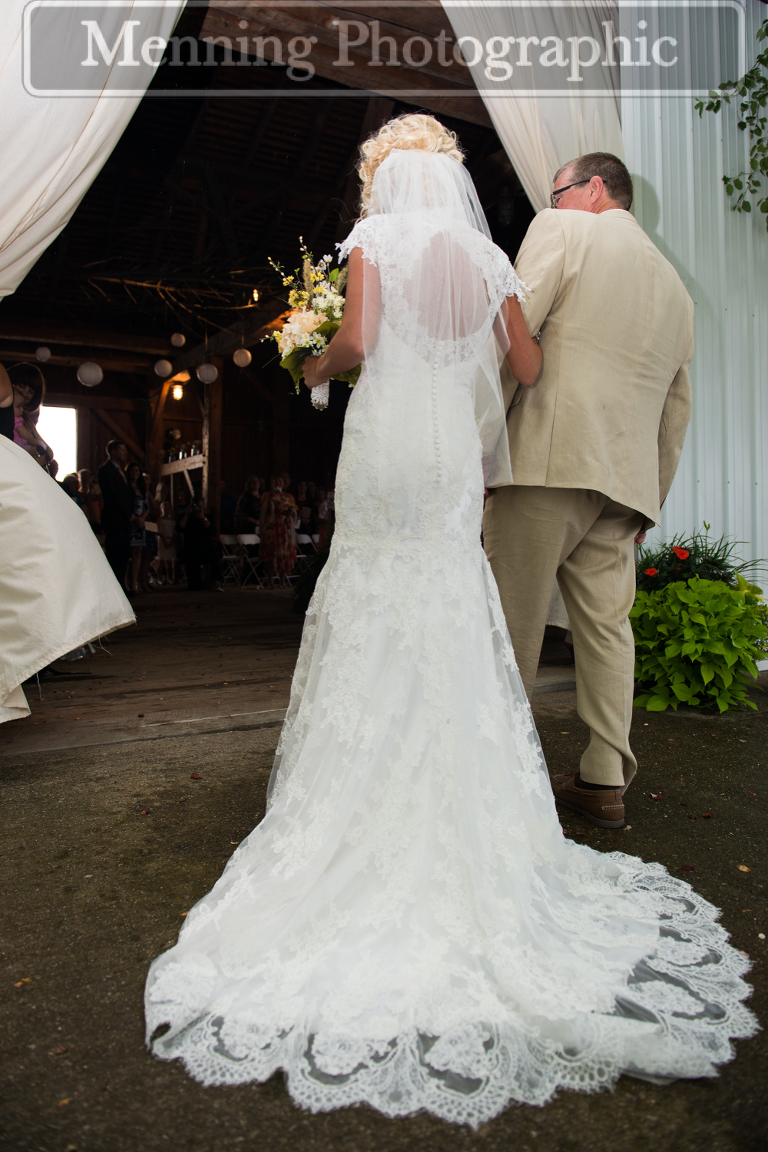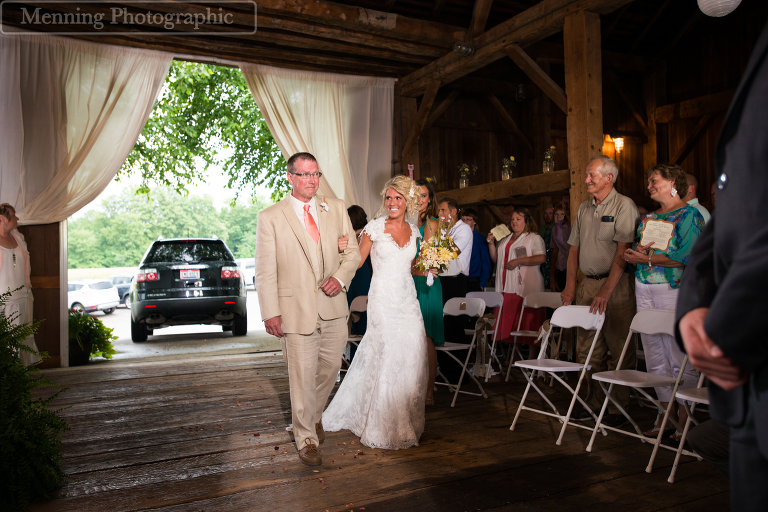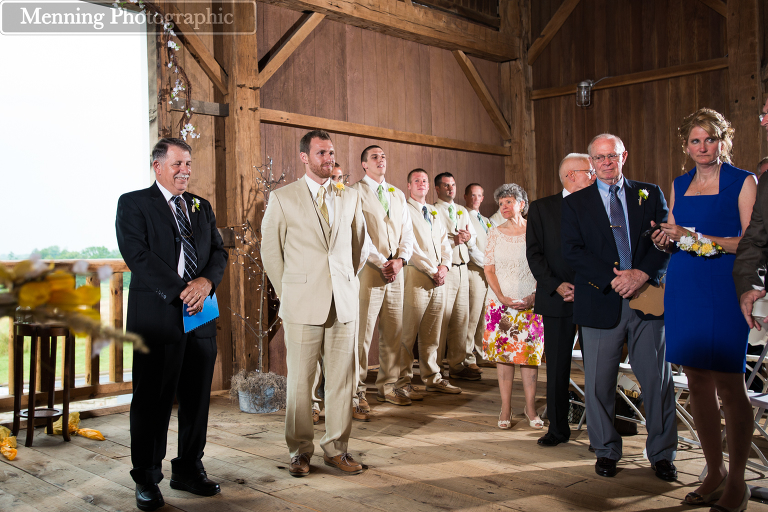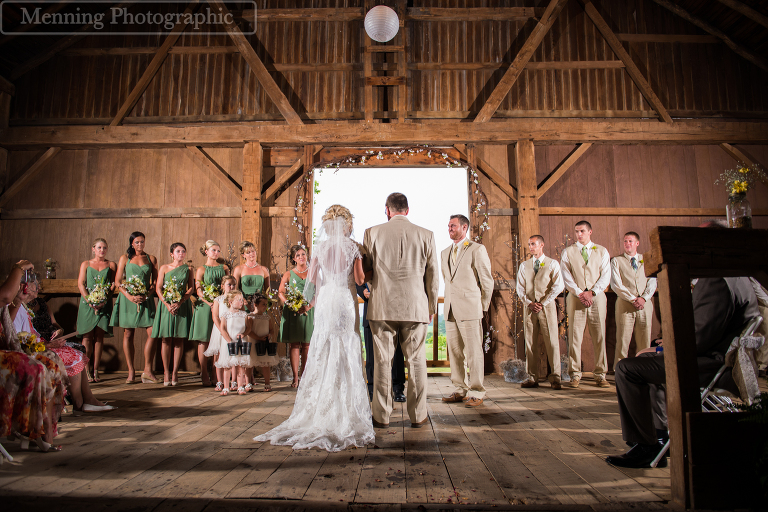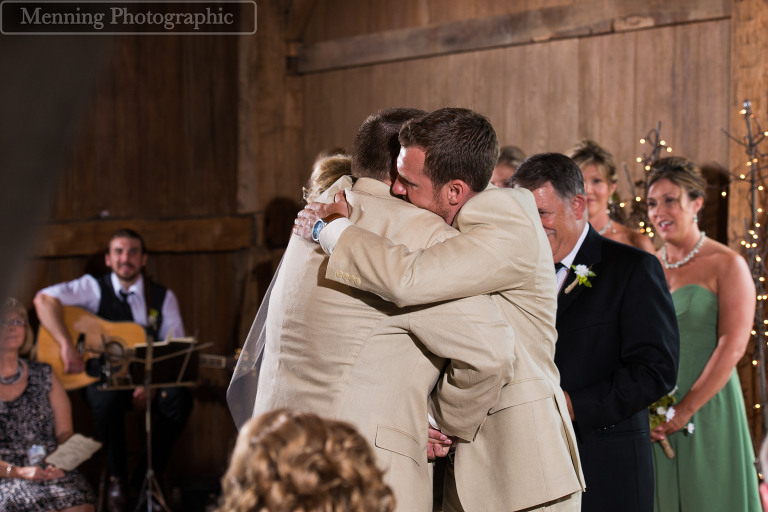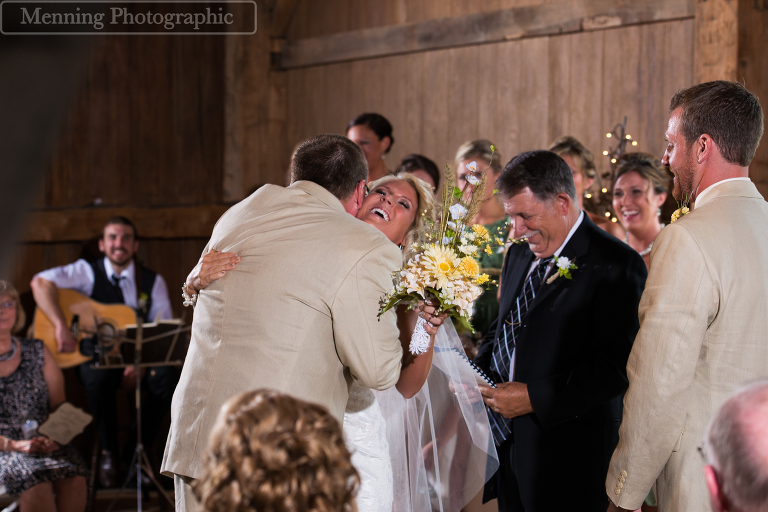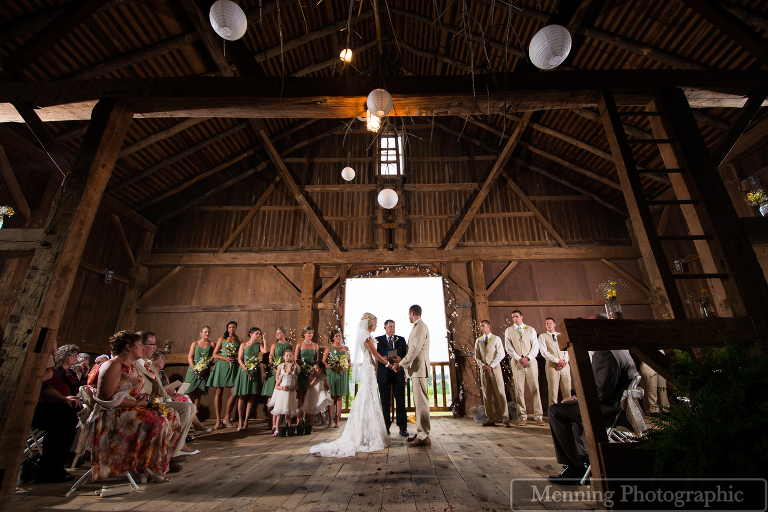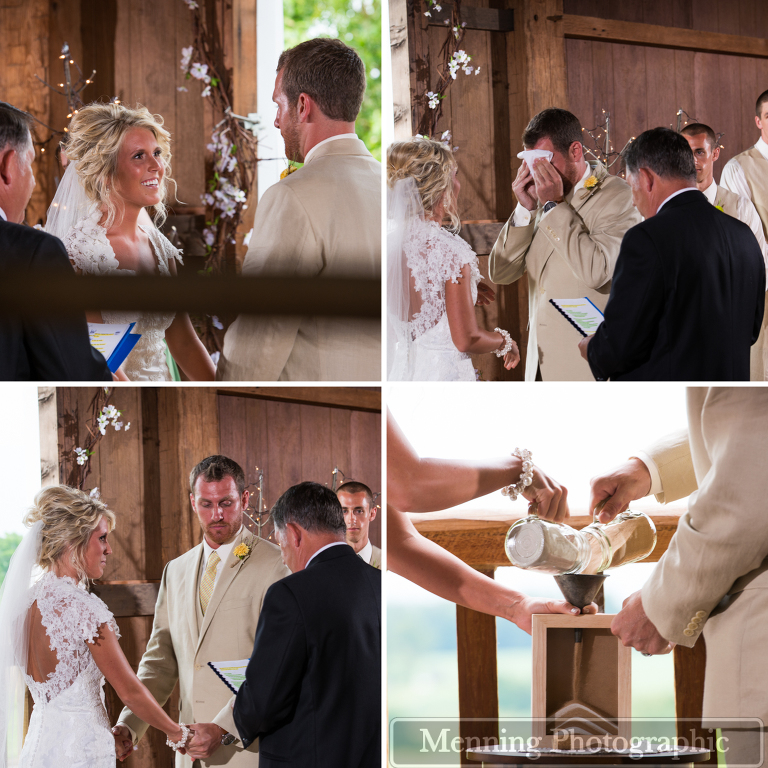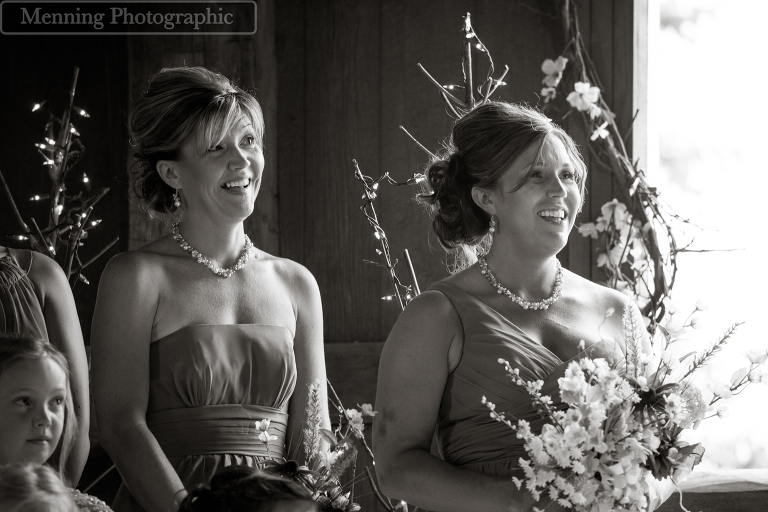 Why have two photographers? Because we can be in two places at once! See the next two photos below. 😉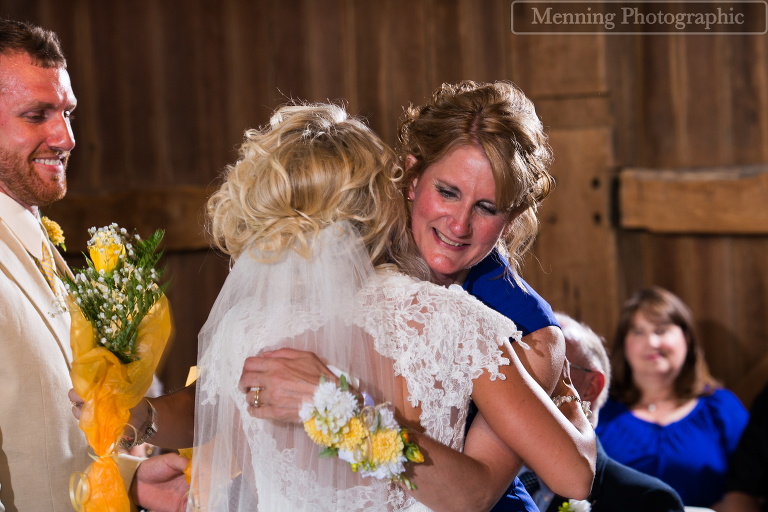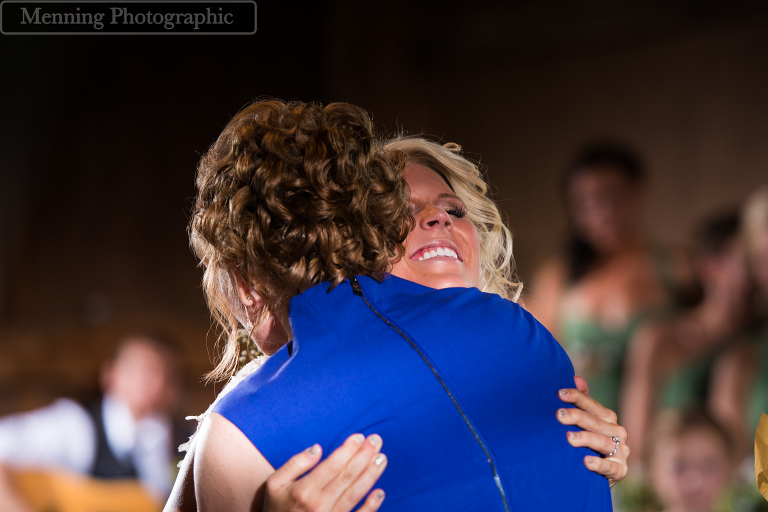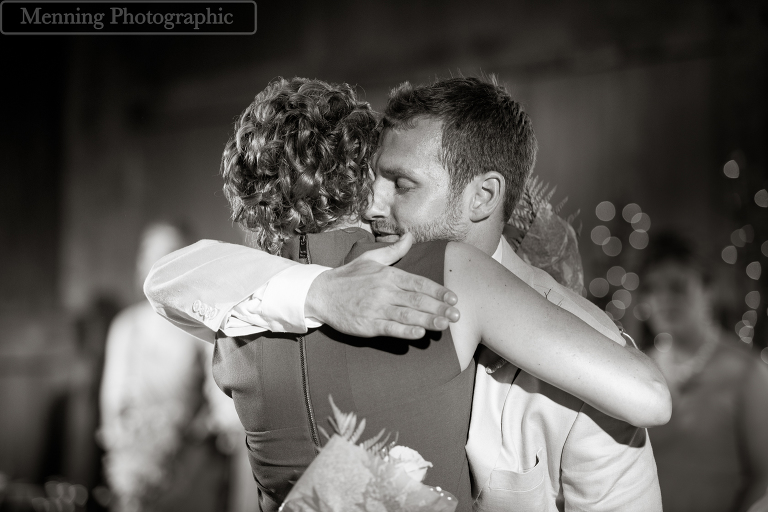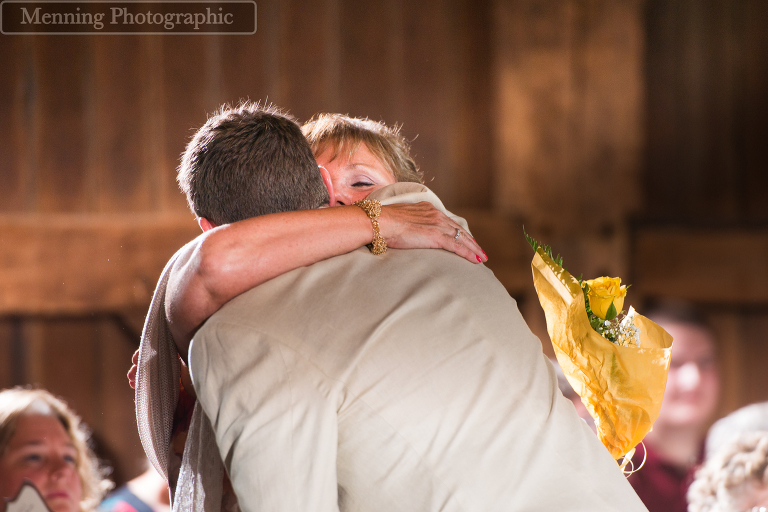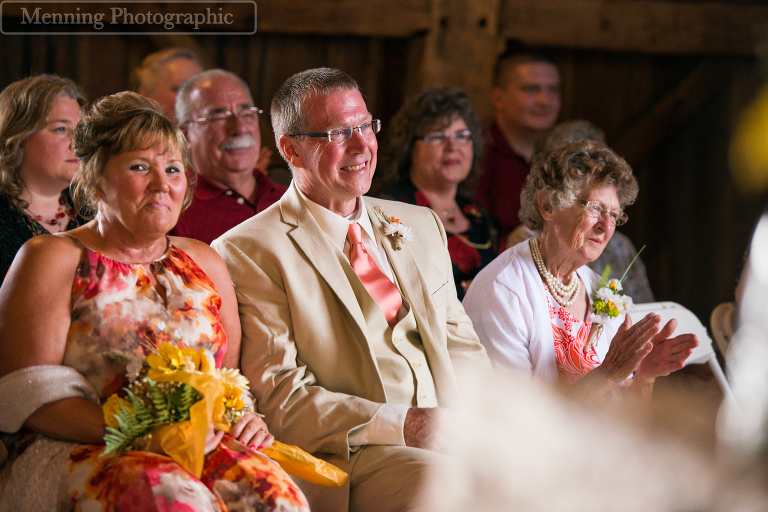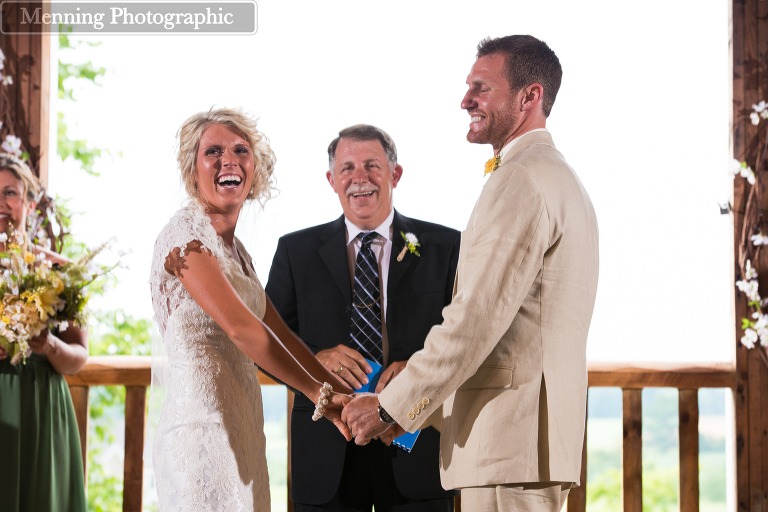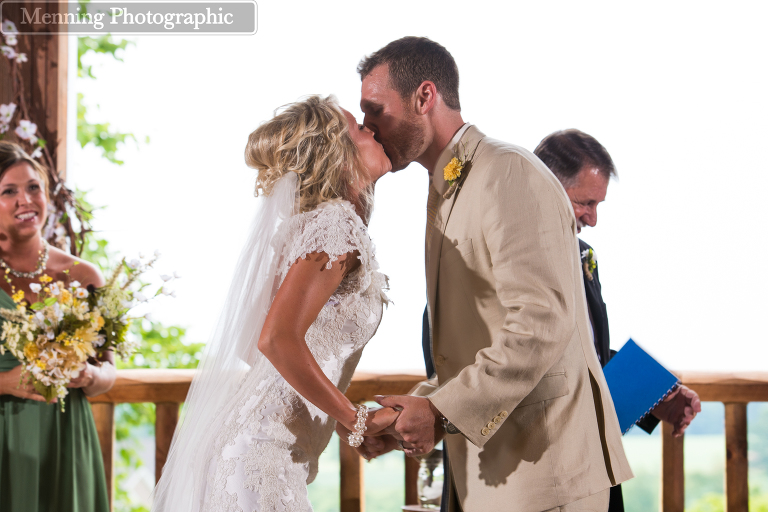 They look slightly happy to be married. 😀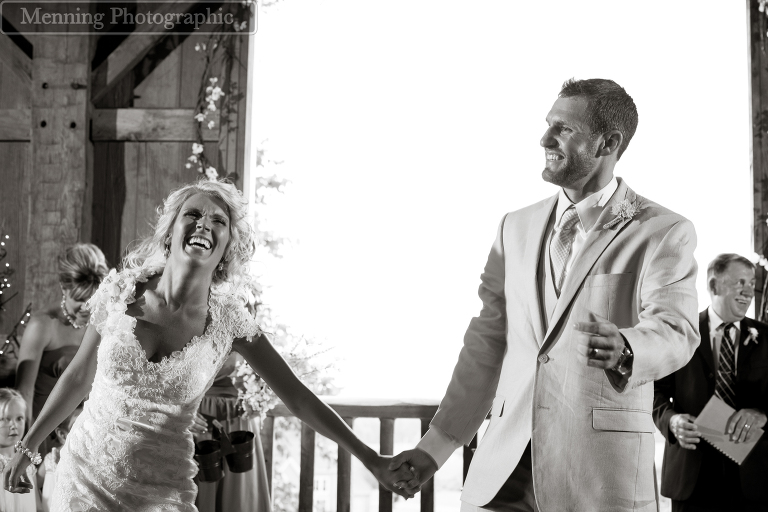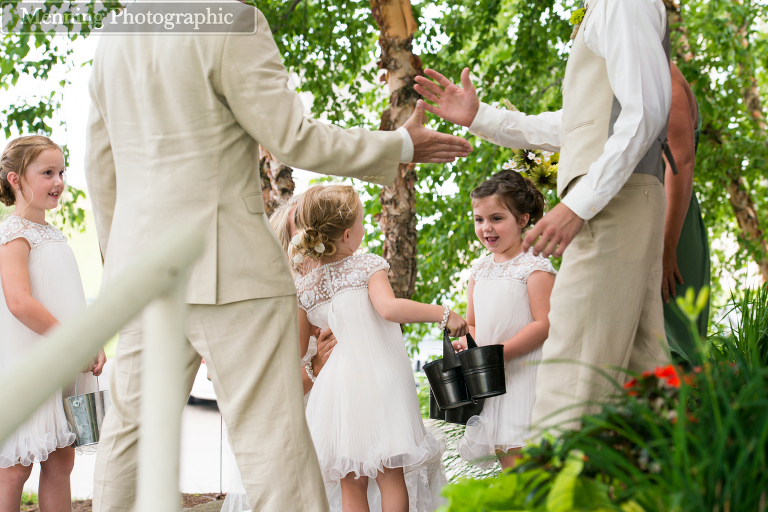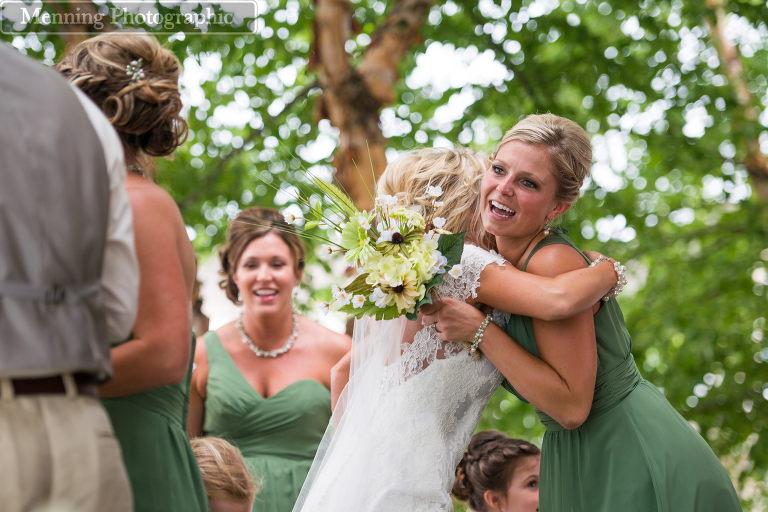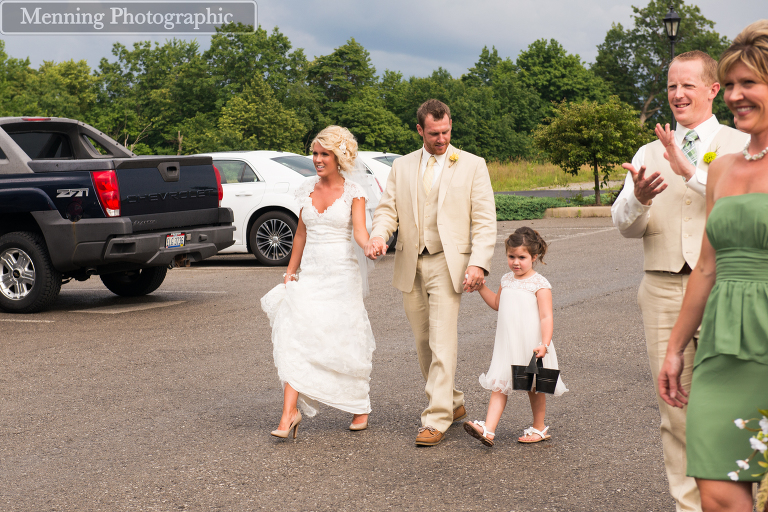 What a great lookin' couple!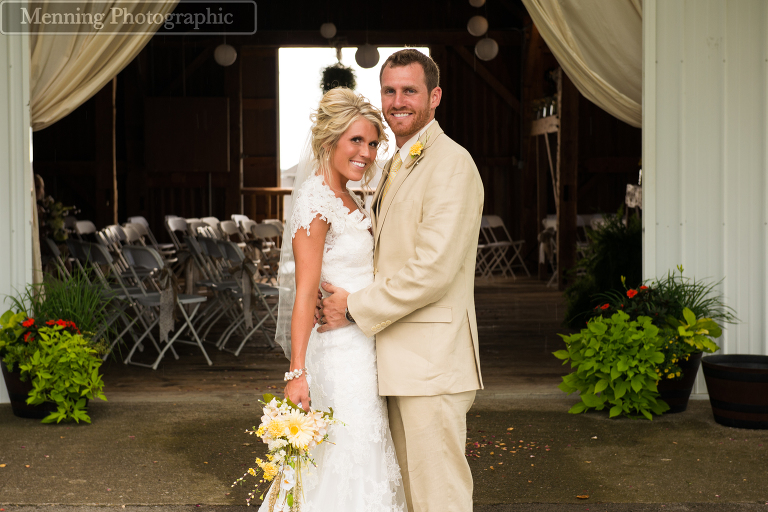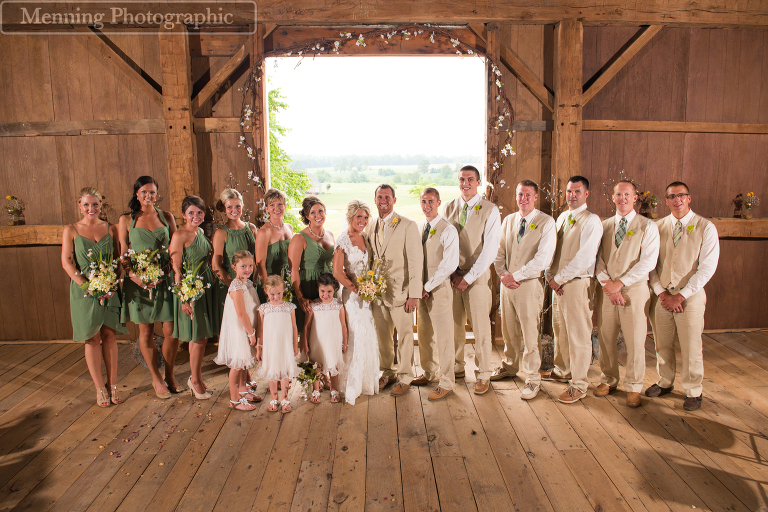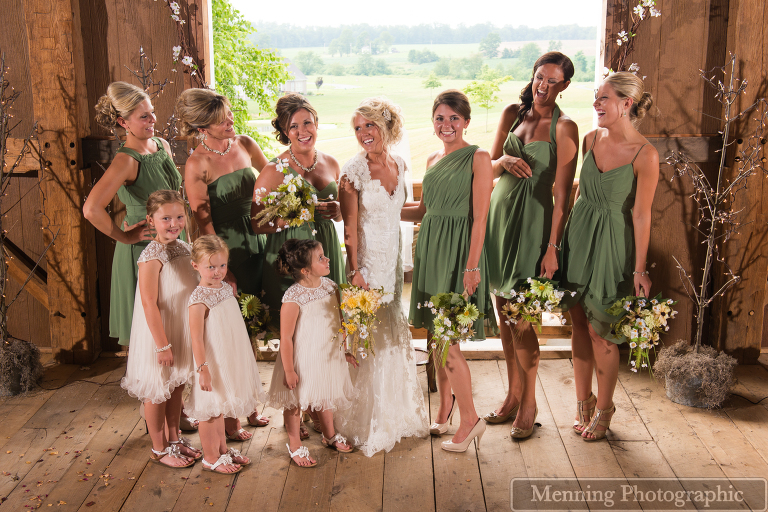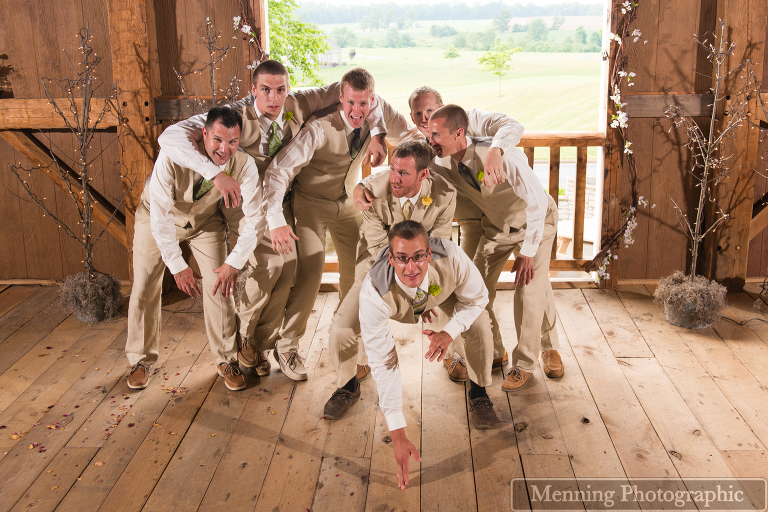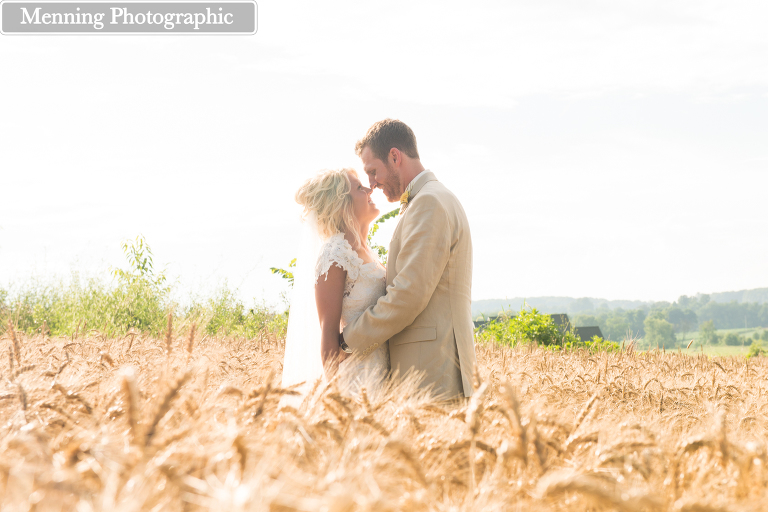 I love how airy & ethereal these photos look.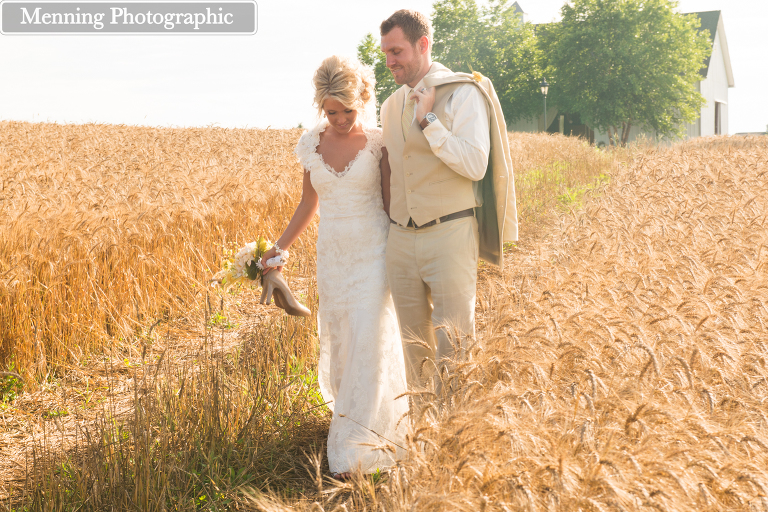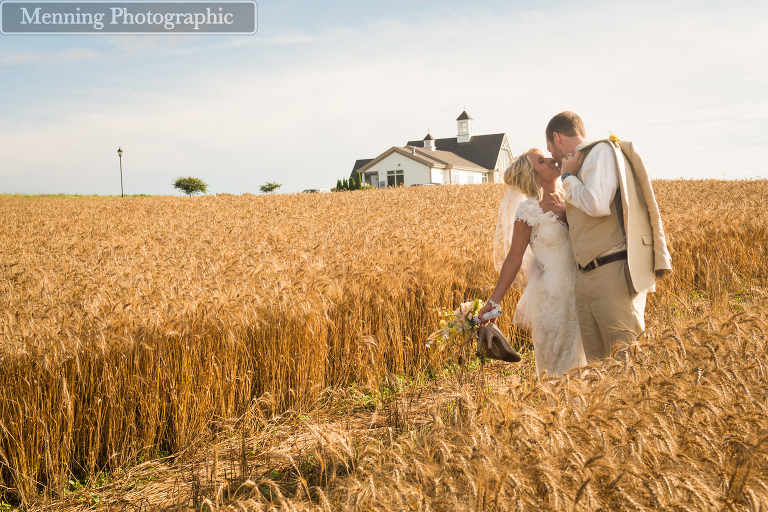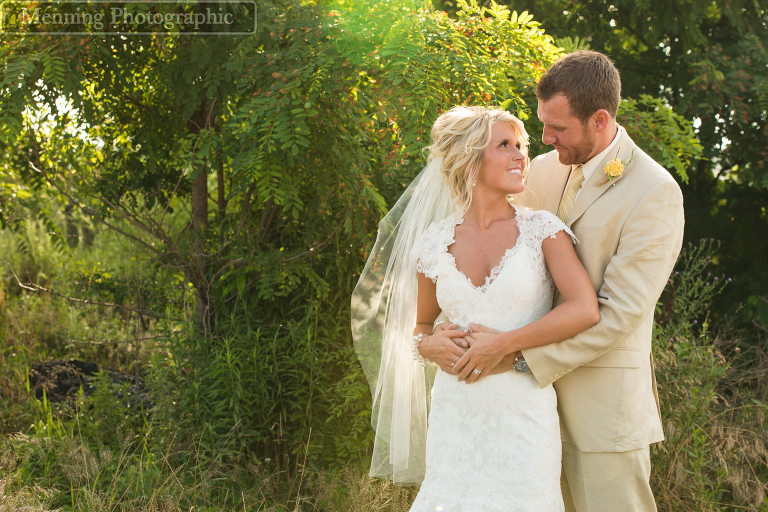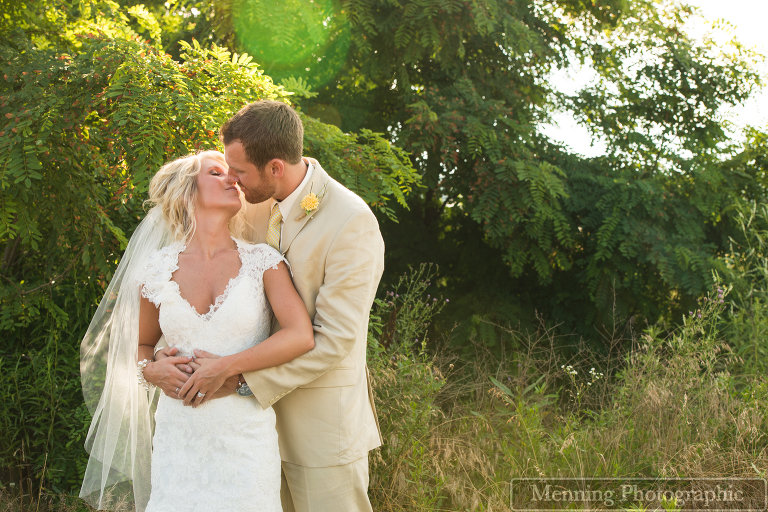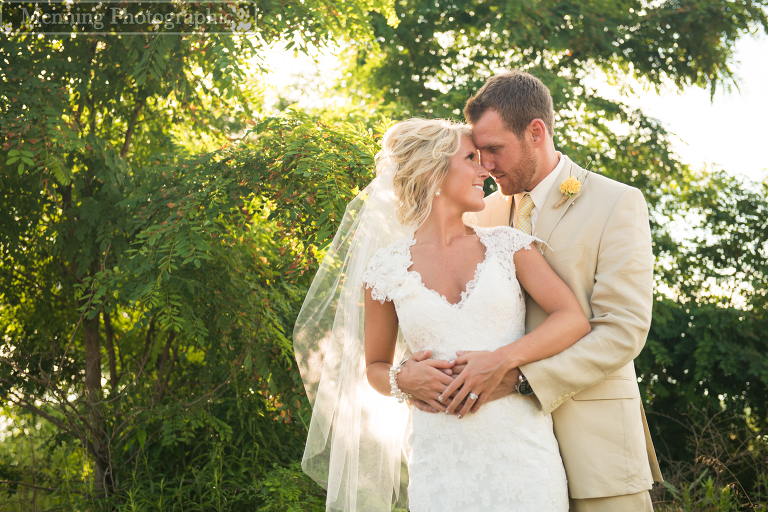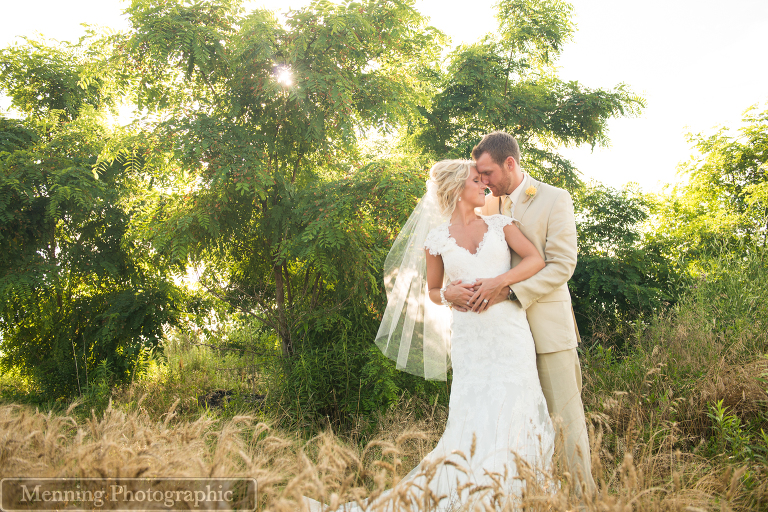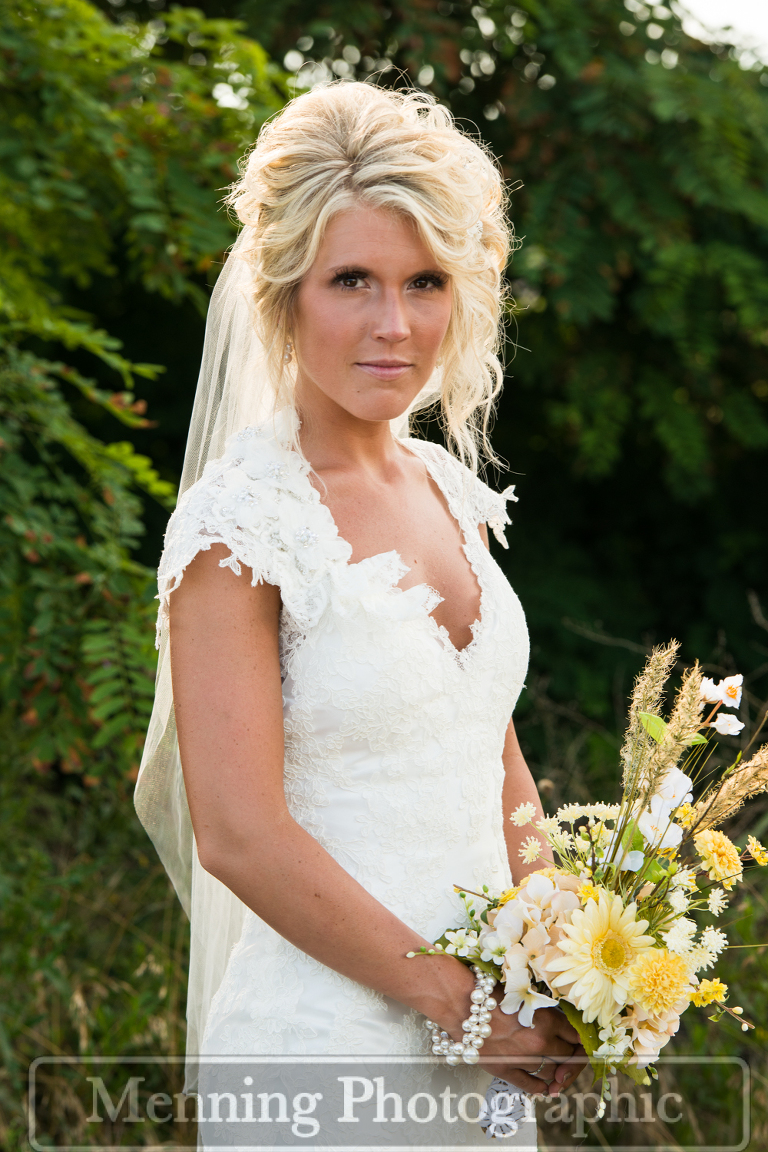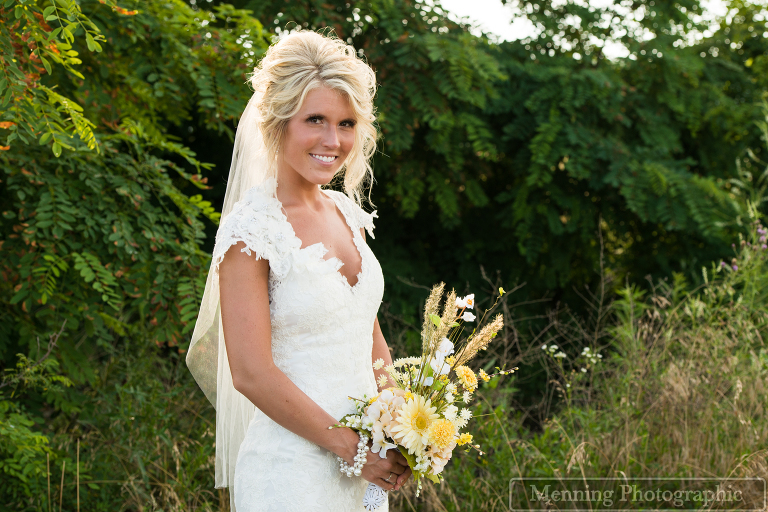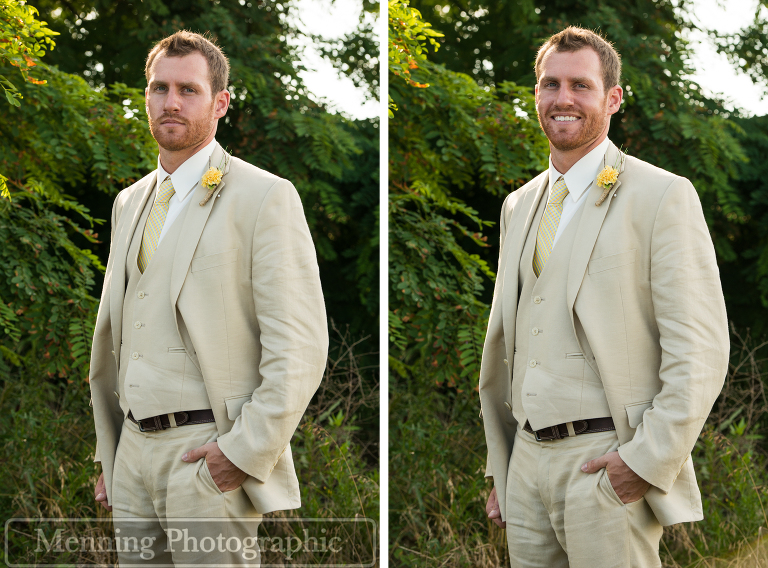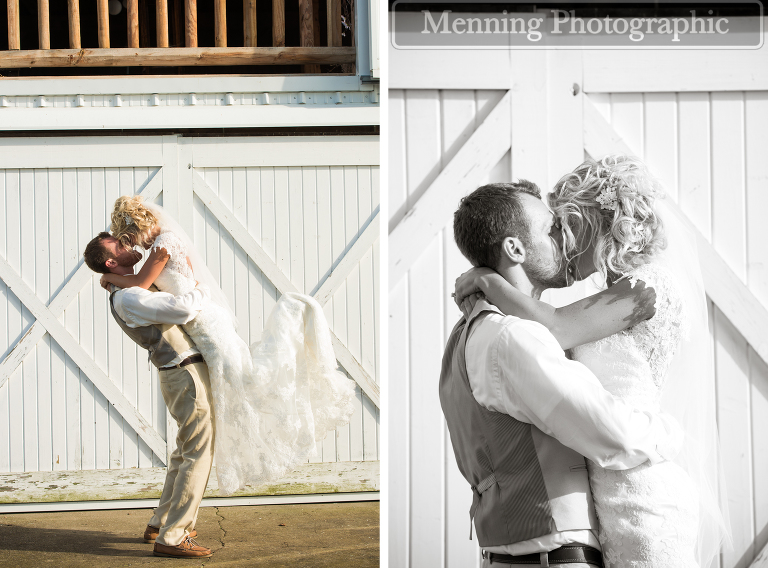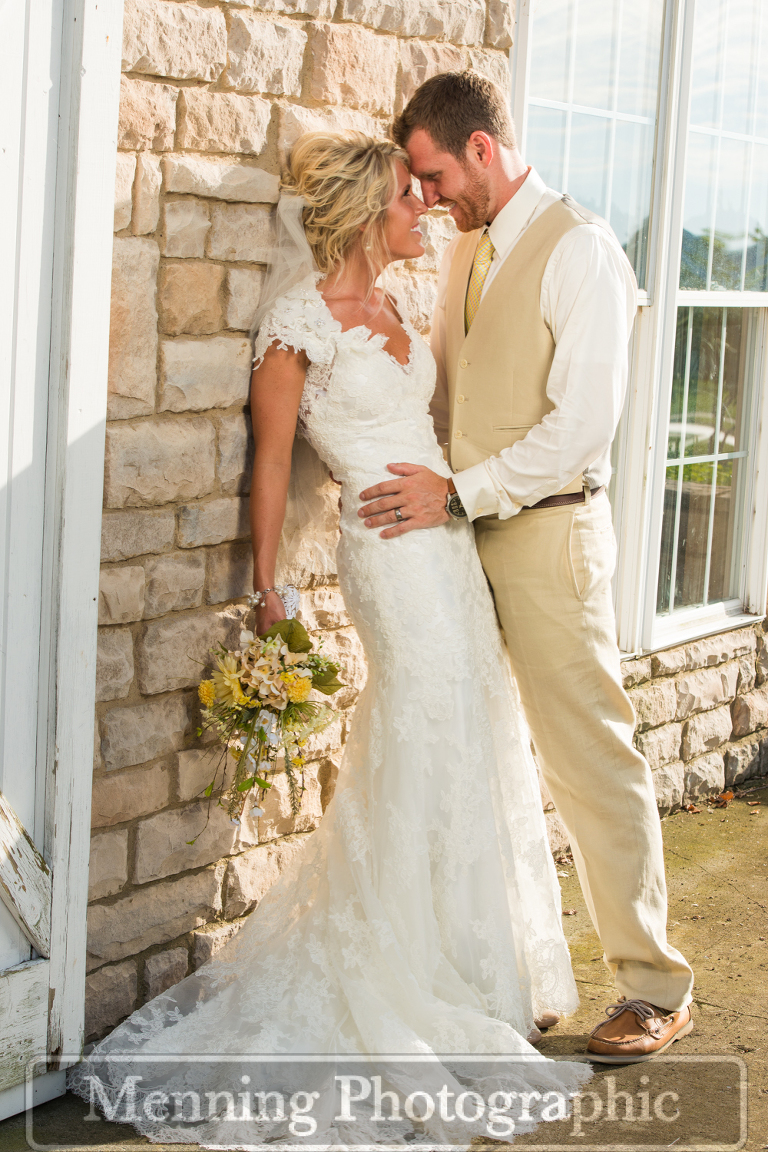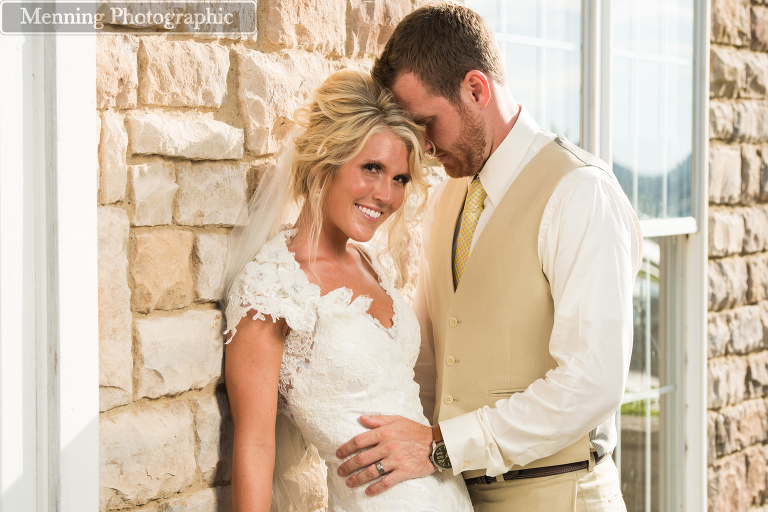 I call these photos, Abi & Brock Sitting in a Tree.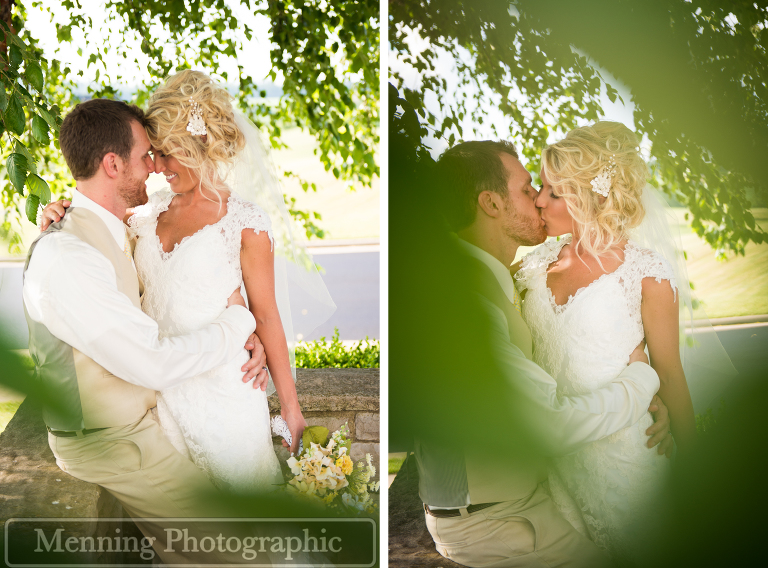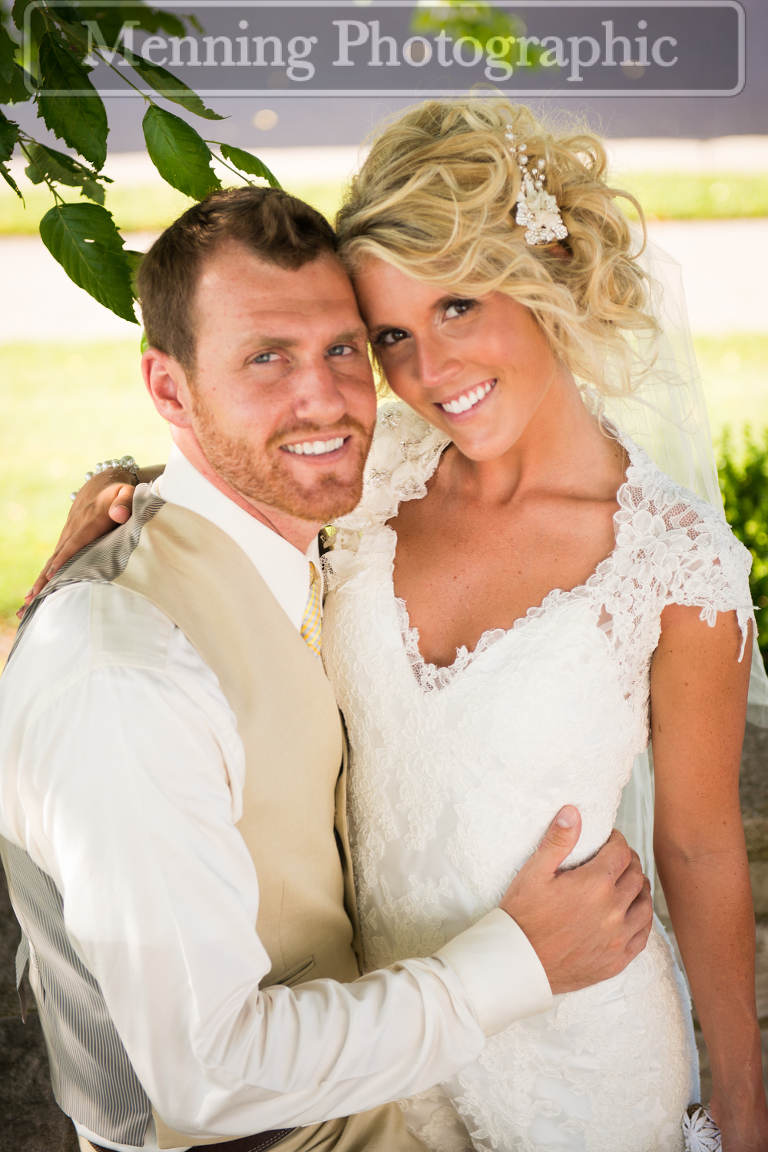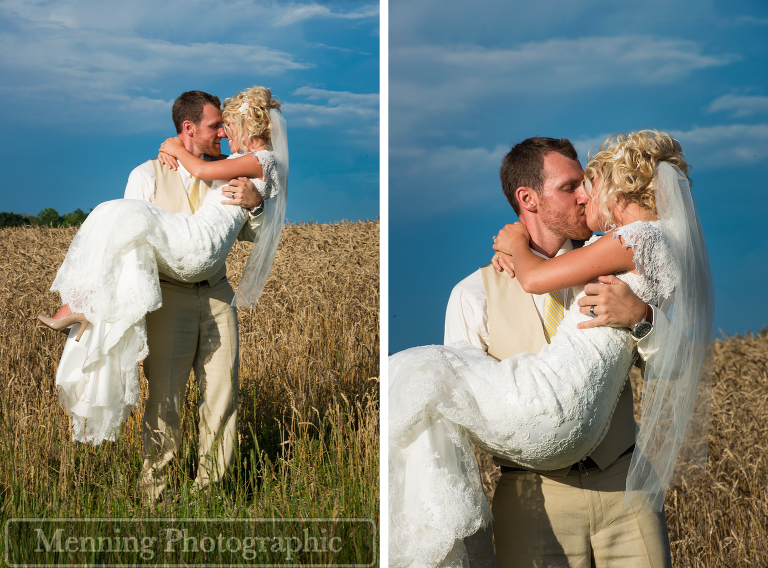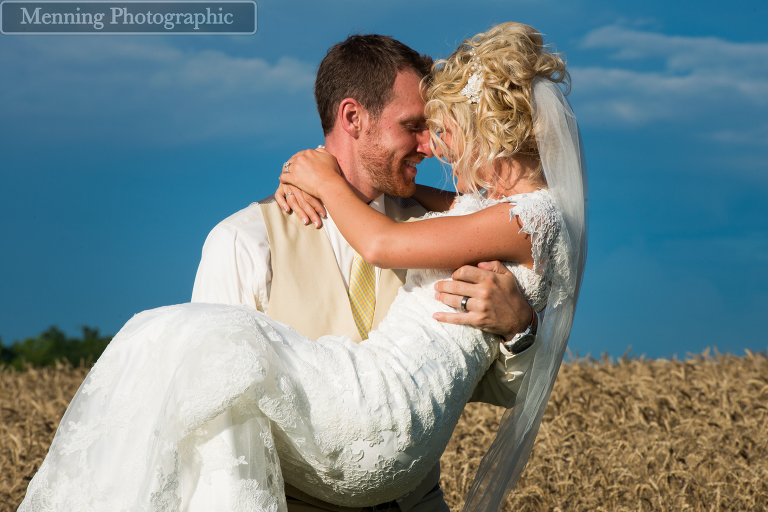 I adore how they incorporated their engagement photos into the reception decor.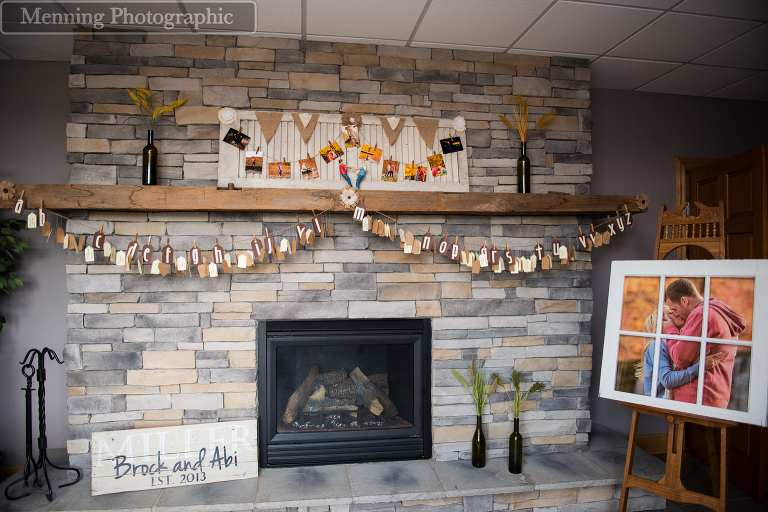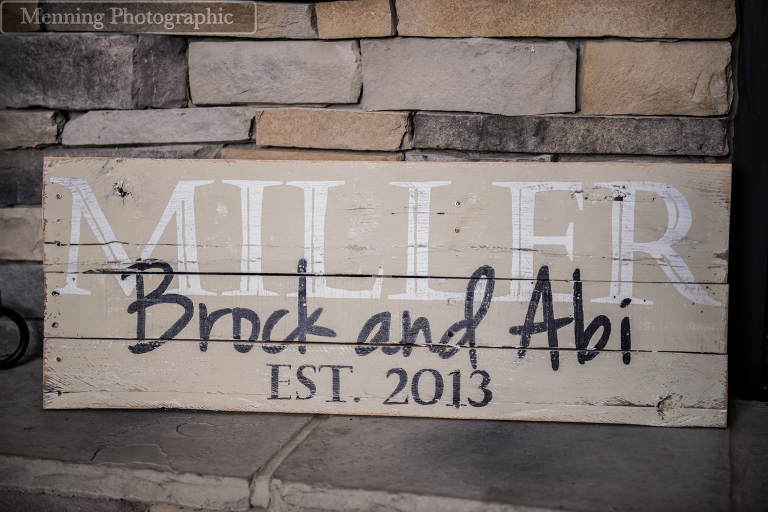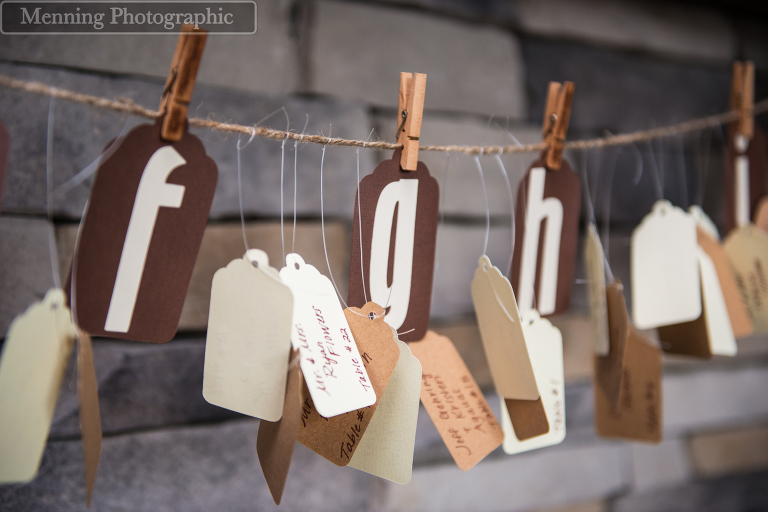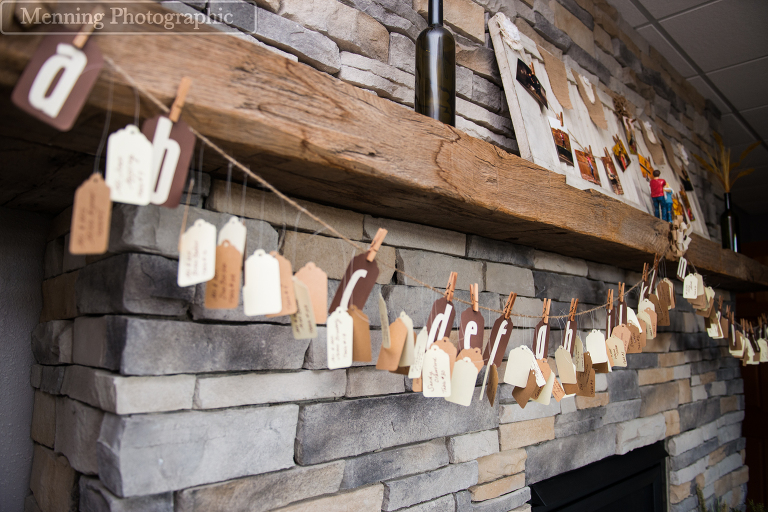 Look who were seated at Table 19. 🙂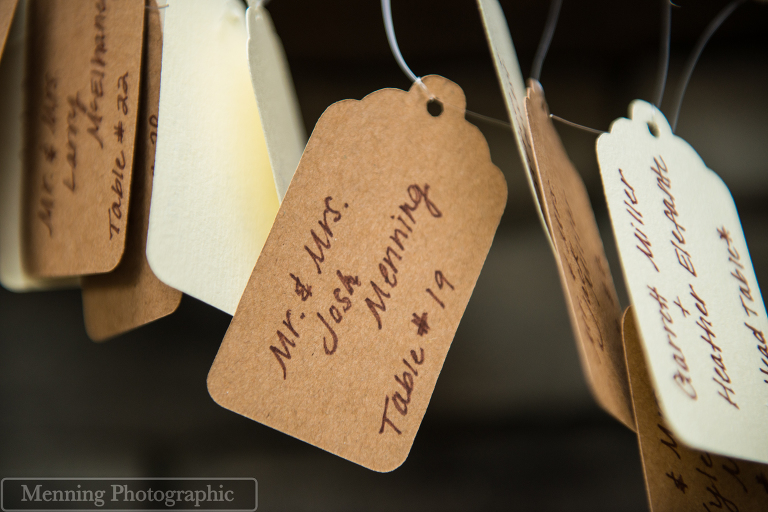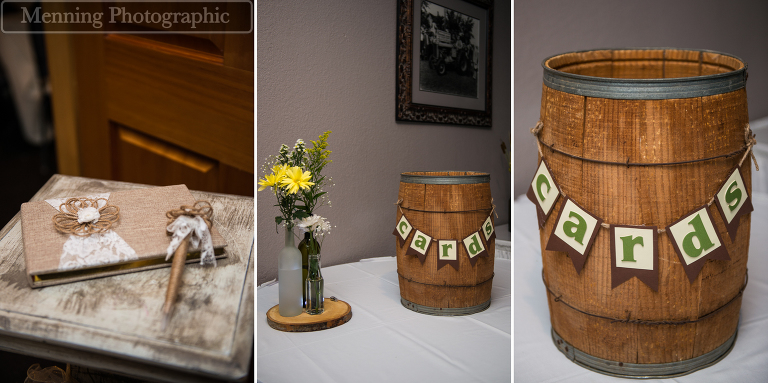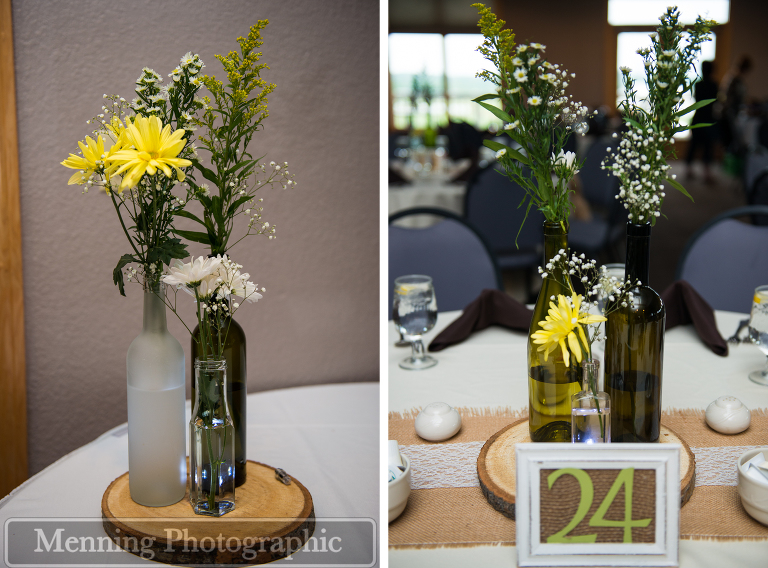 Clarencedale Cake made the simple cake & pretty cupcakes.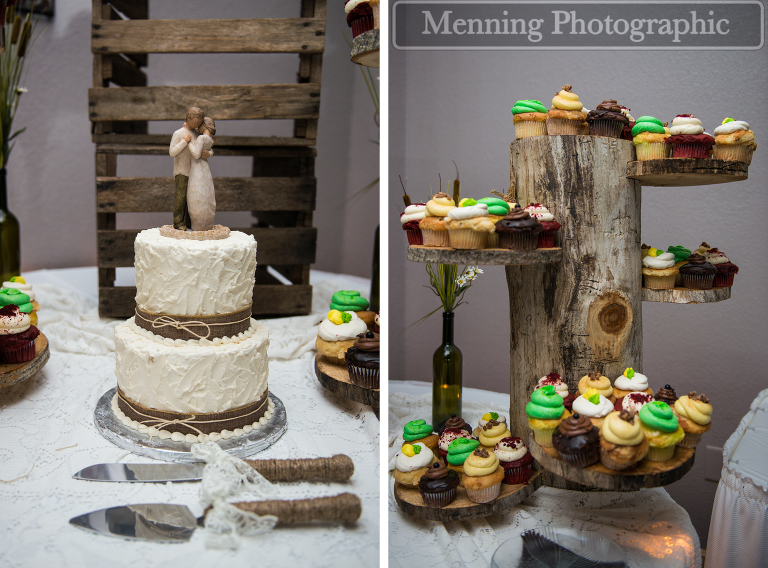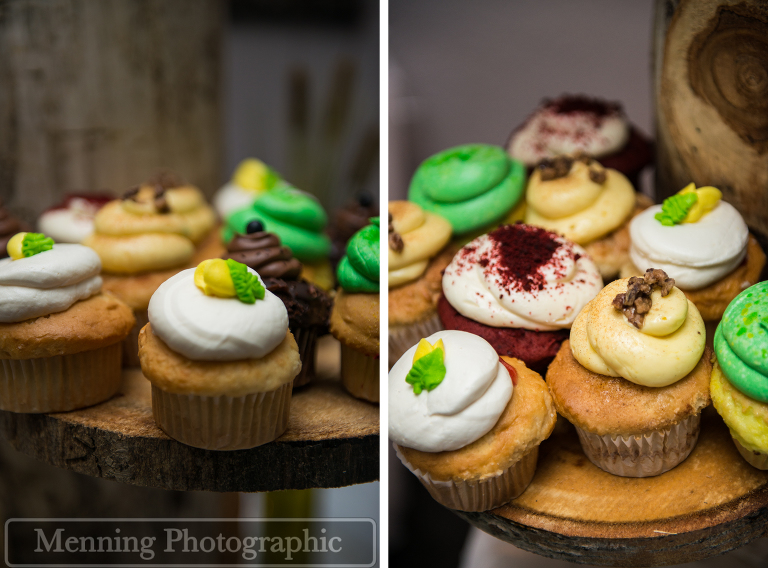 Mr. & Mrs.' GRAND entrance!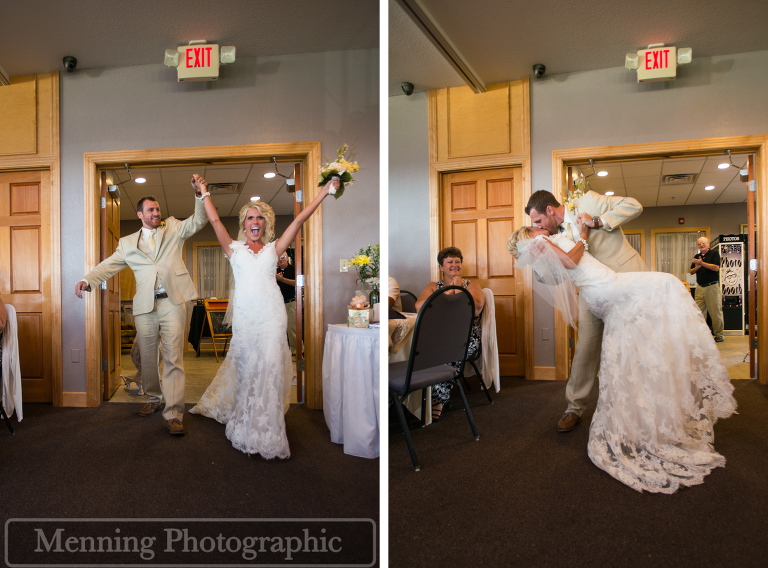 They went straight into their first dance.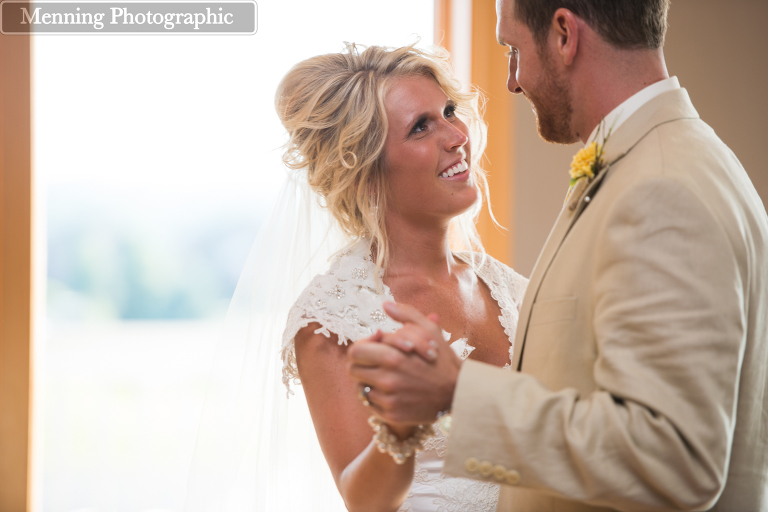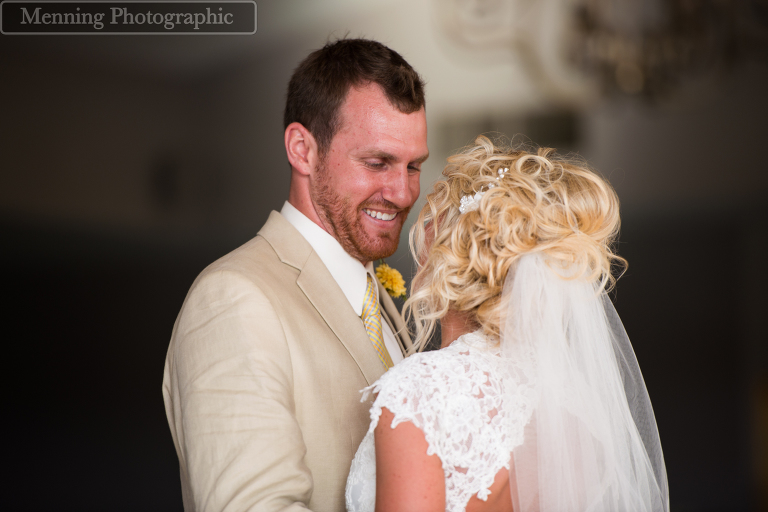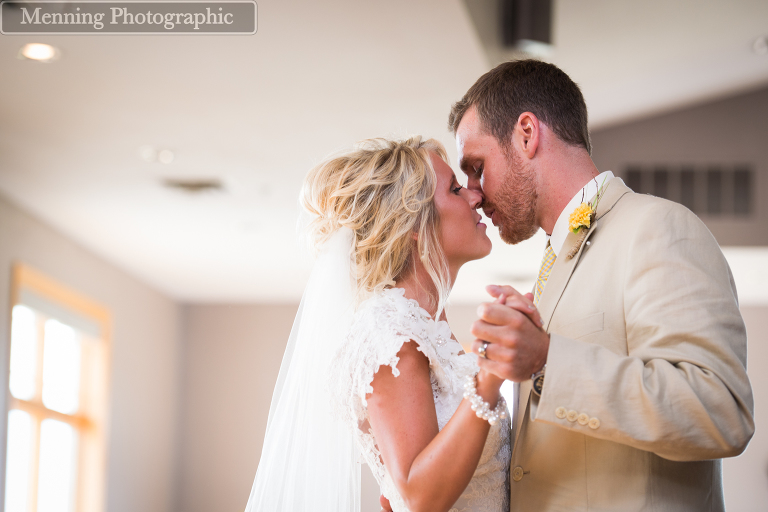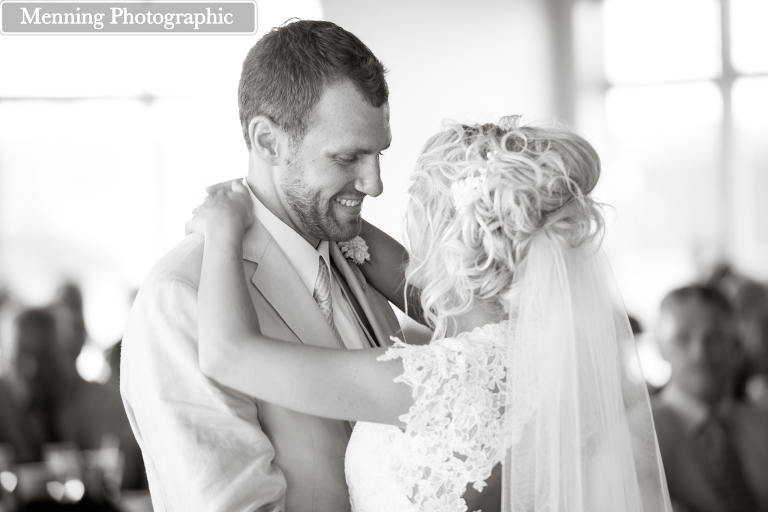 They laugh together. A lot.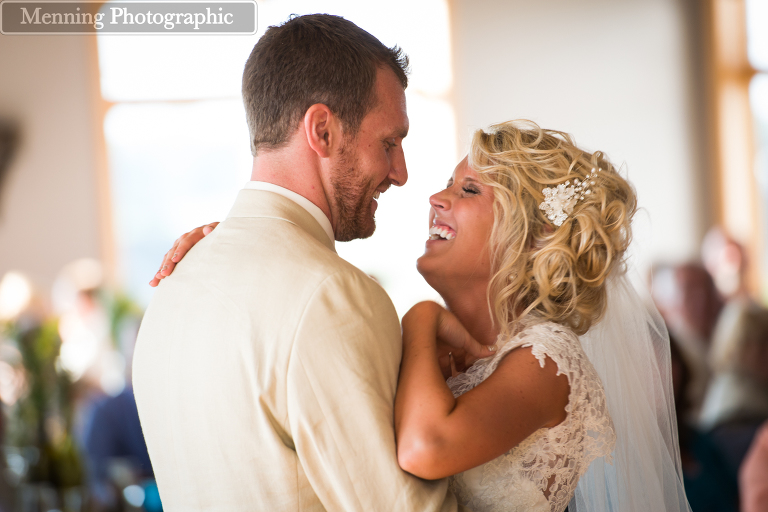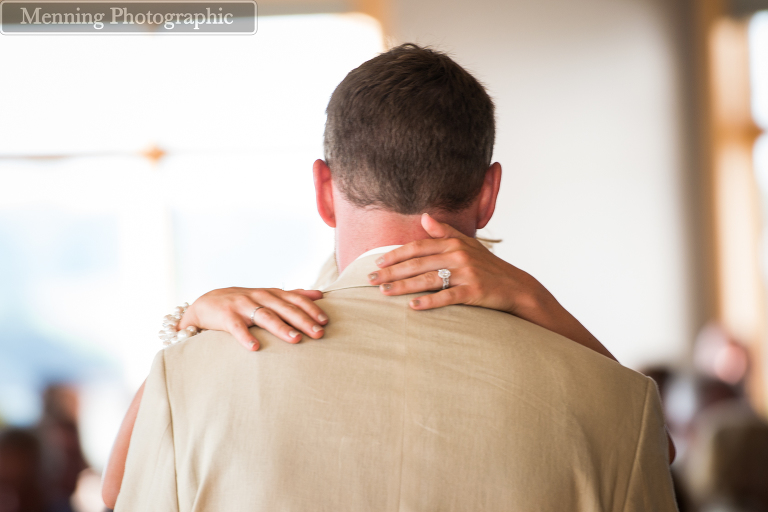 Guests gazing at true love.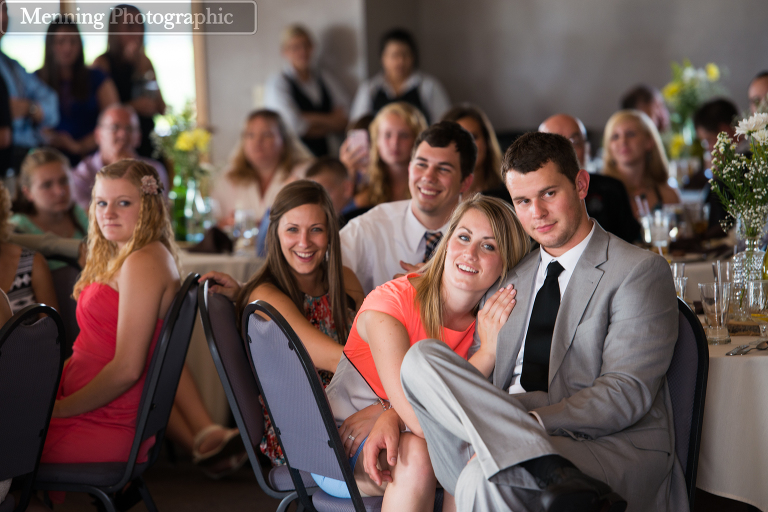 I love how she's gripping his jacket so tightly.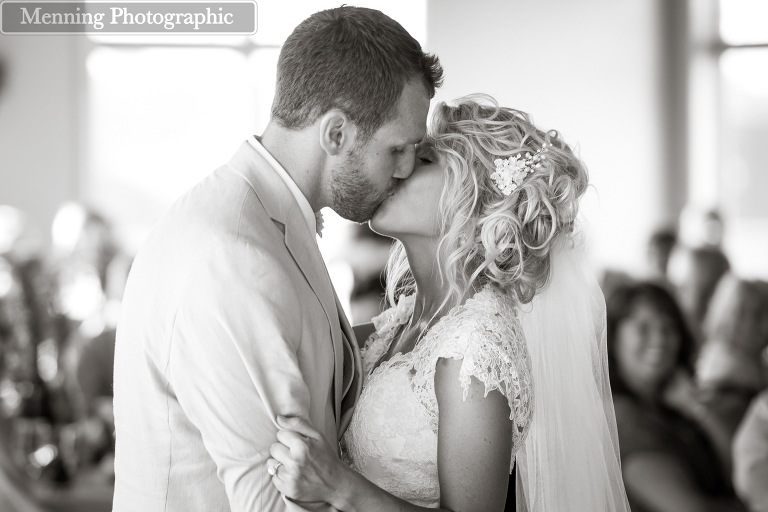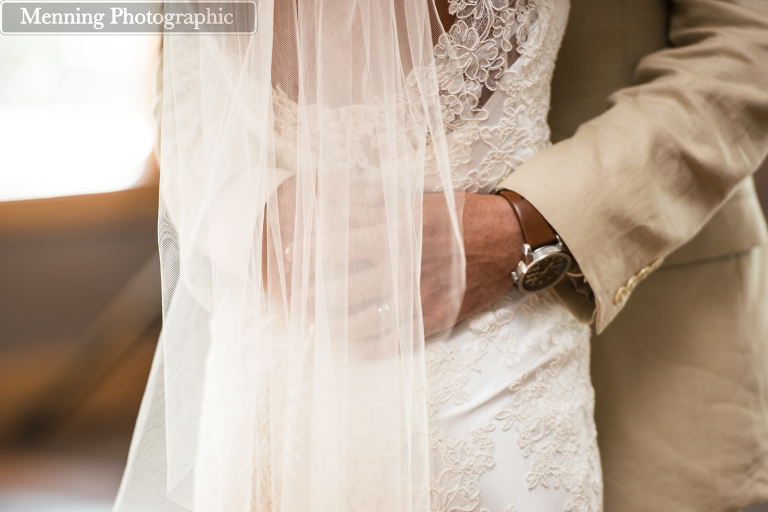 Like we said on our Facebook page when we posted this photo, "YOWZA!" 😉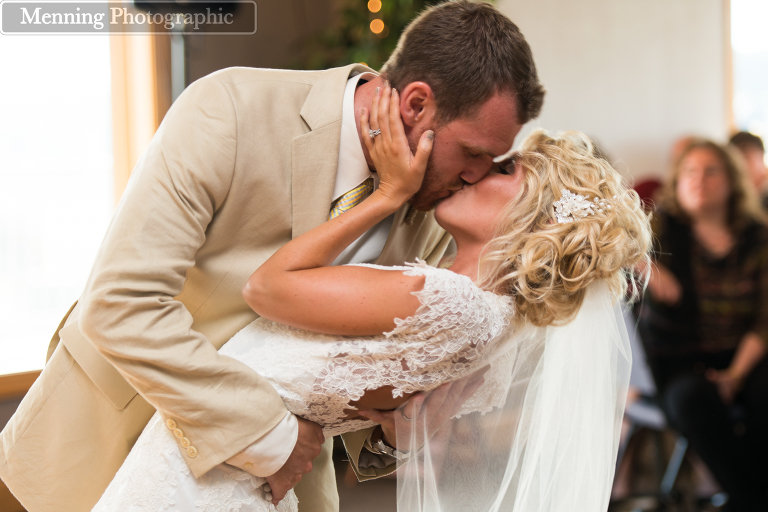 A couple who is down to earth and fun enough to do a secret handshake after their first dance? Awesome.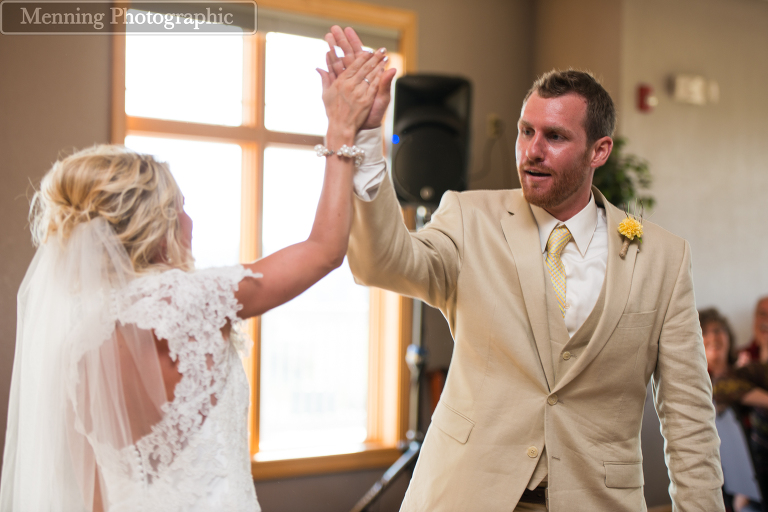 Like I said, we're in two places at once. 🙂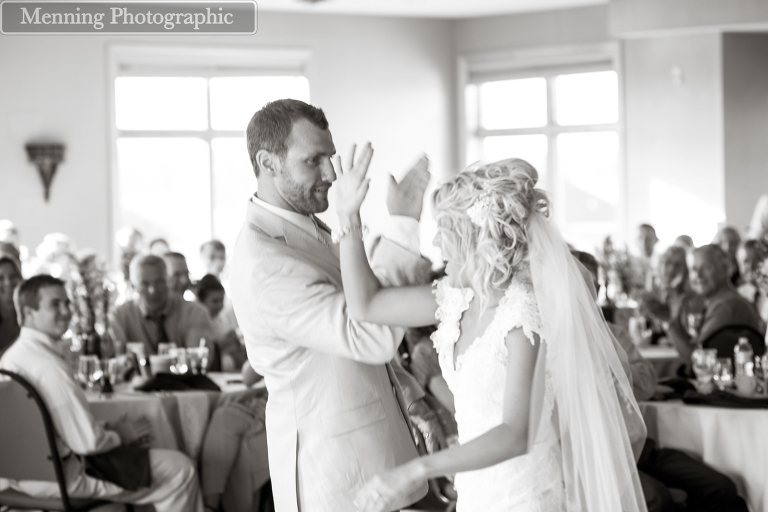 This toast from Abi's sisters and brothers-in-law was very sweet. She's their baby sister, & they all love her so much.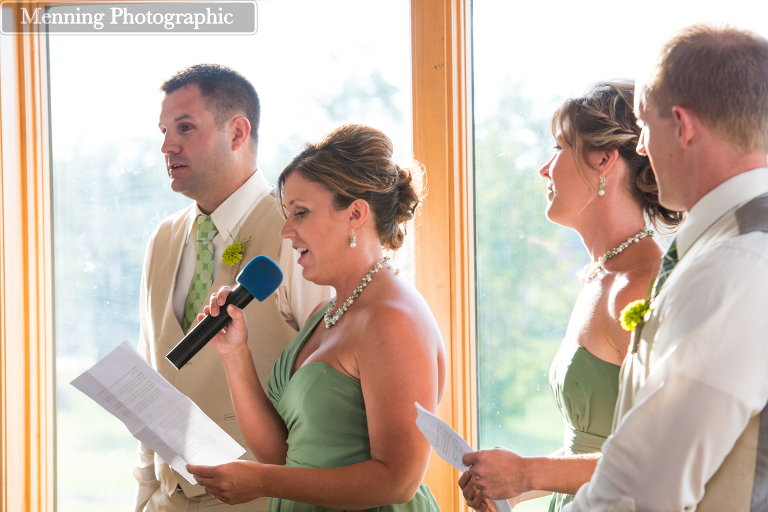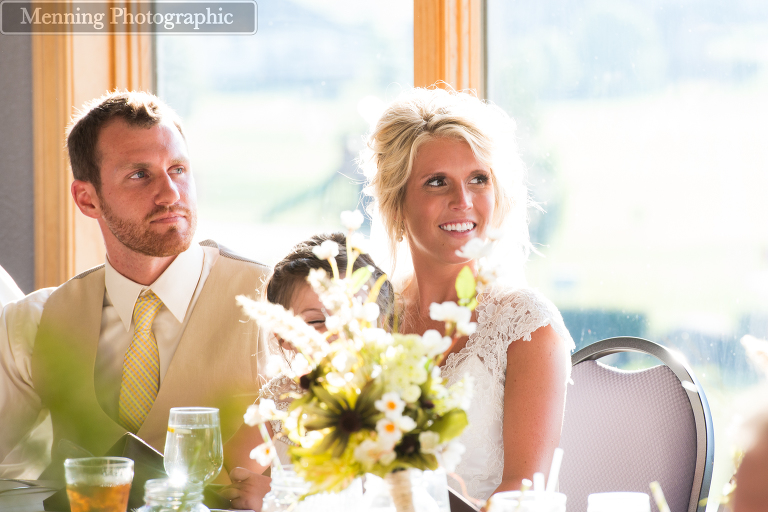 Brock's brother shared how he and Brock used to sneakily watch Jerry Springer when their parents weren't home. That got a pretty good laugh from the crowd.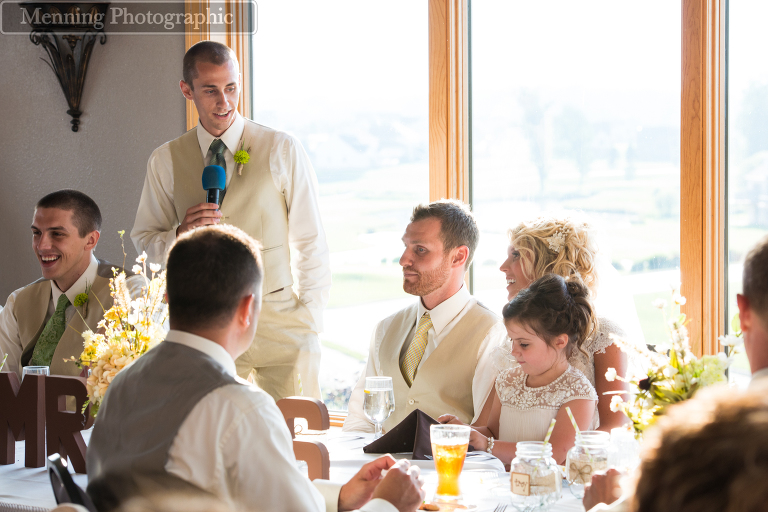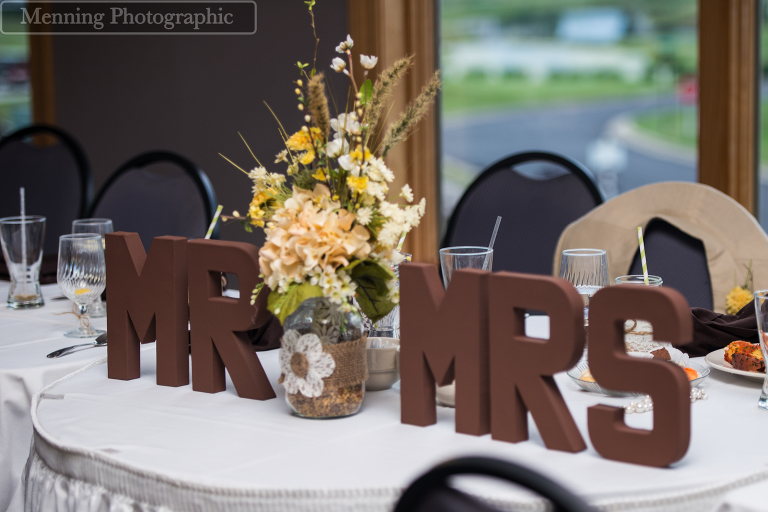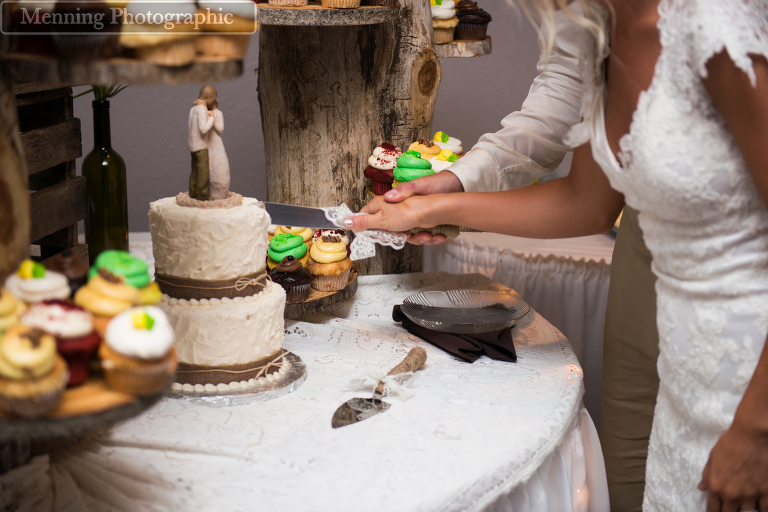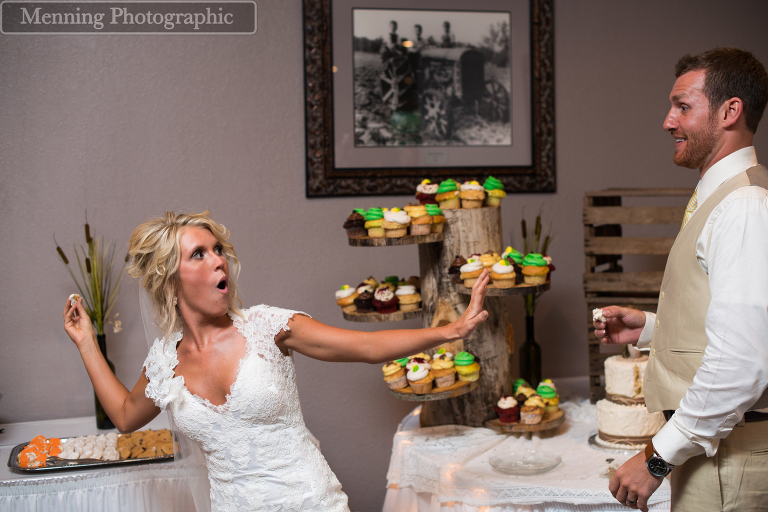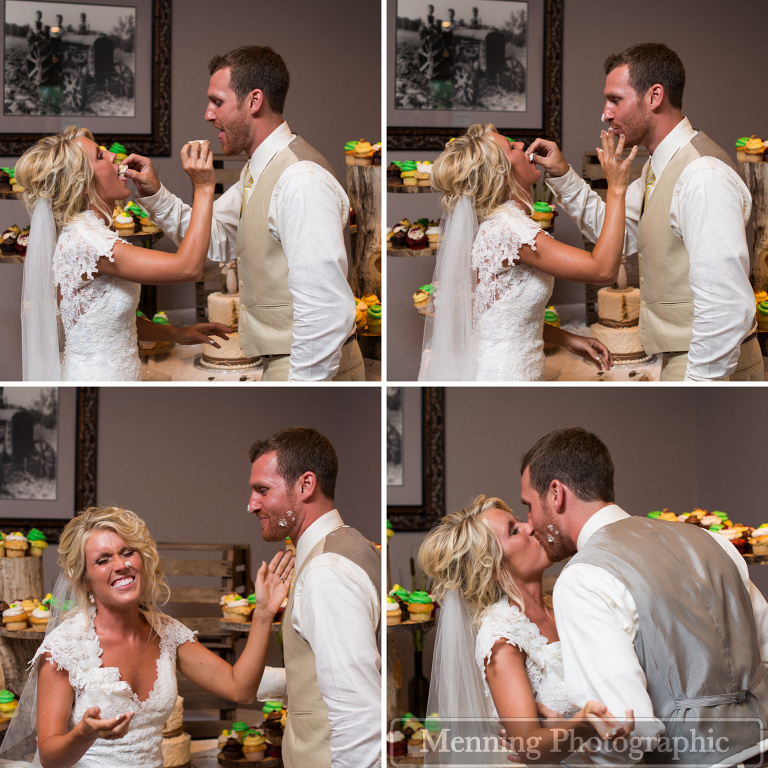 The bridal party was then introduced to "Thrift Shop" in their most creative thrift shop attire. Super funny stuff.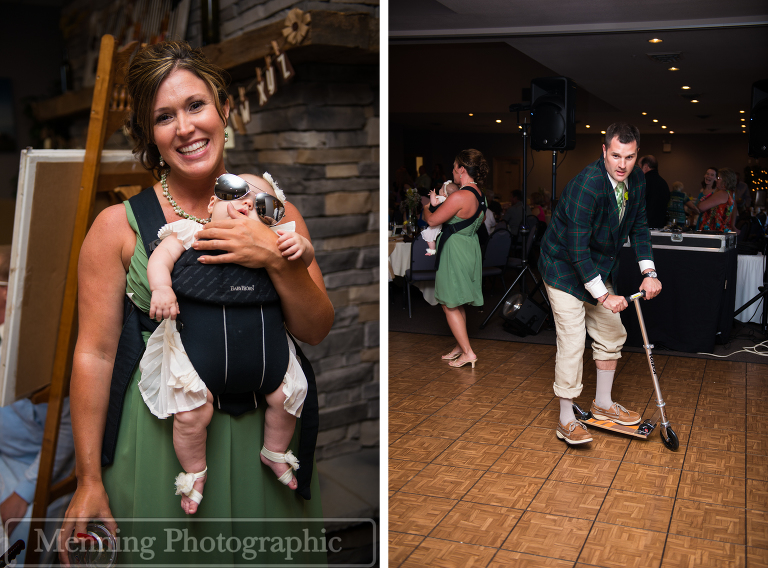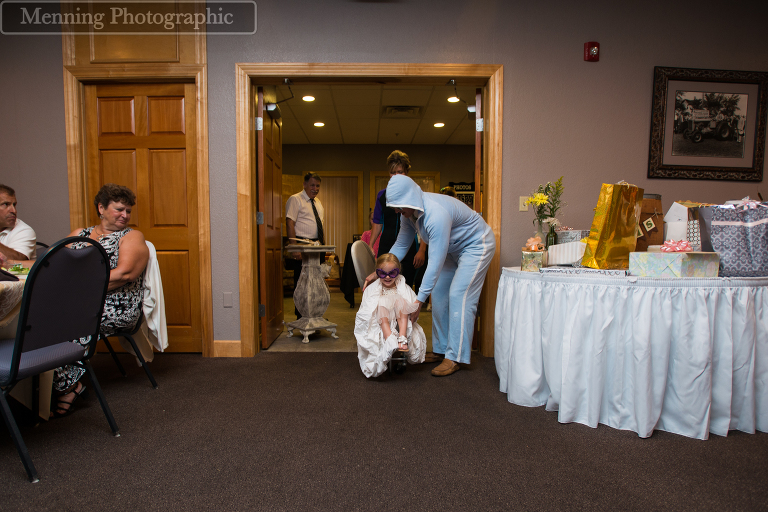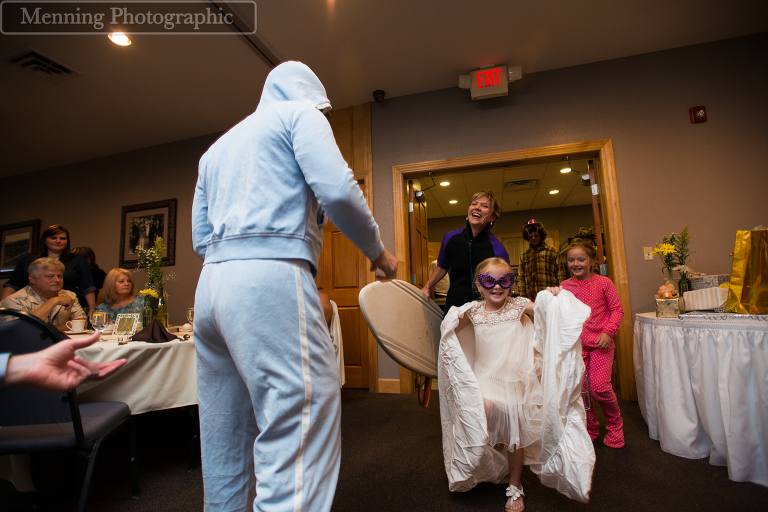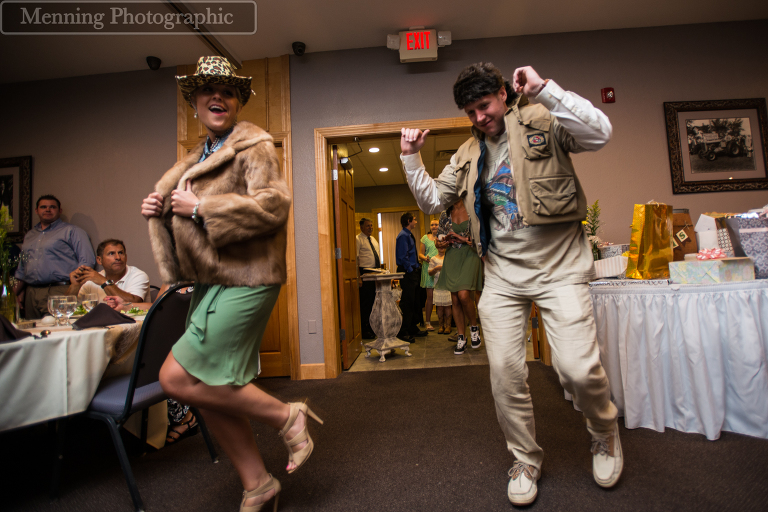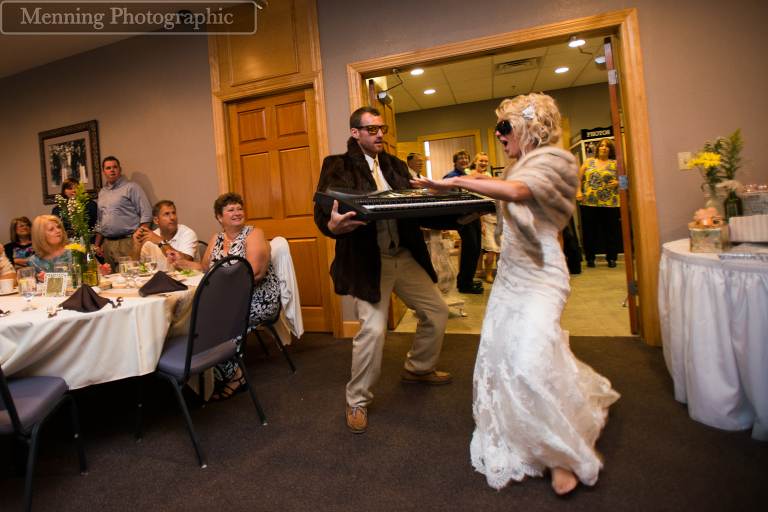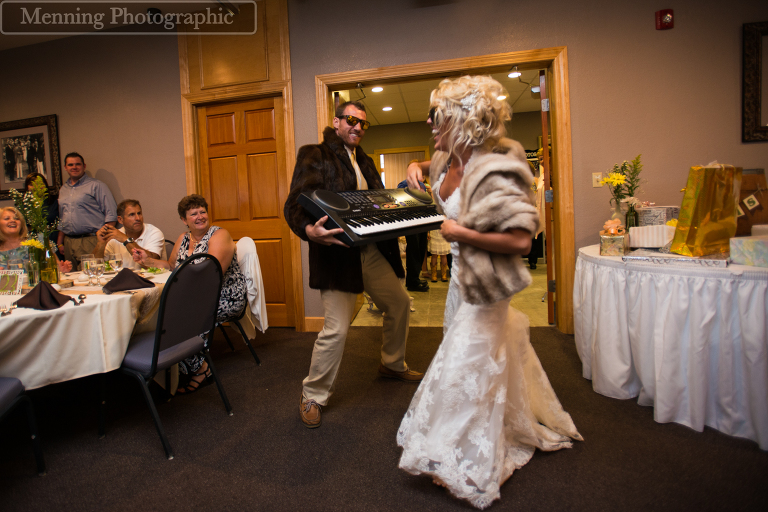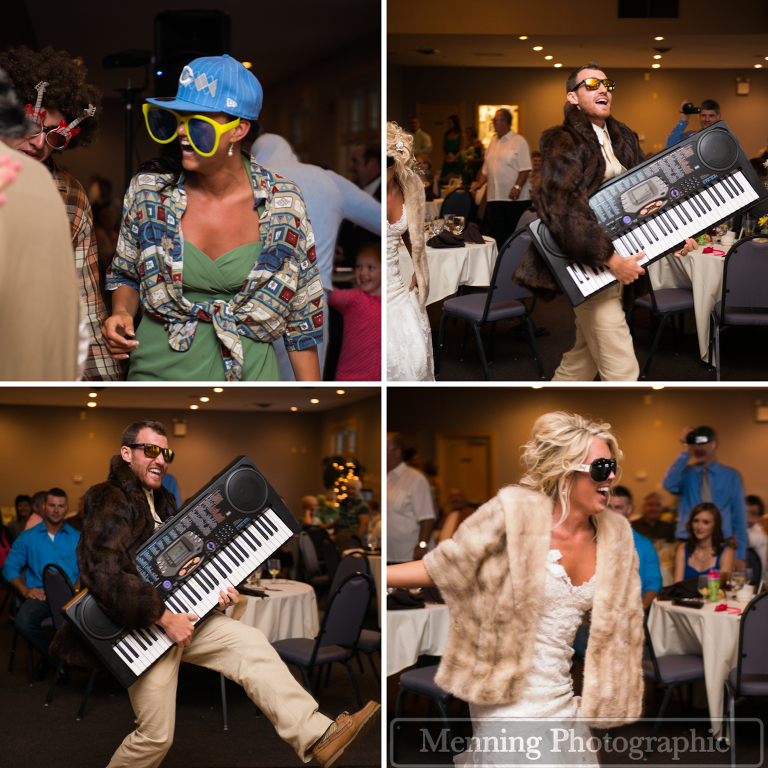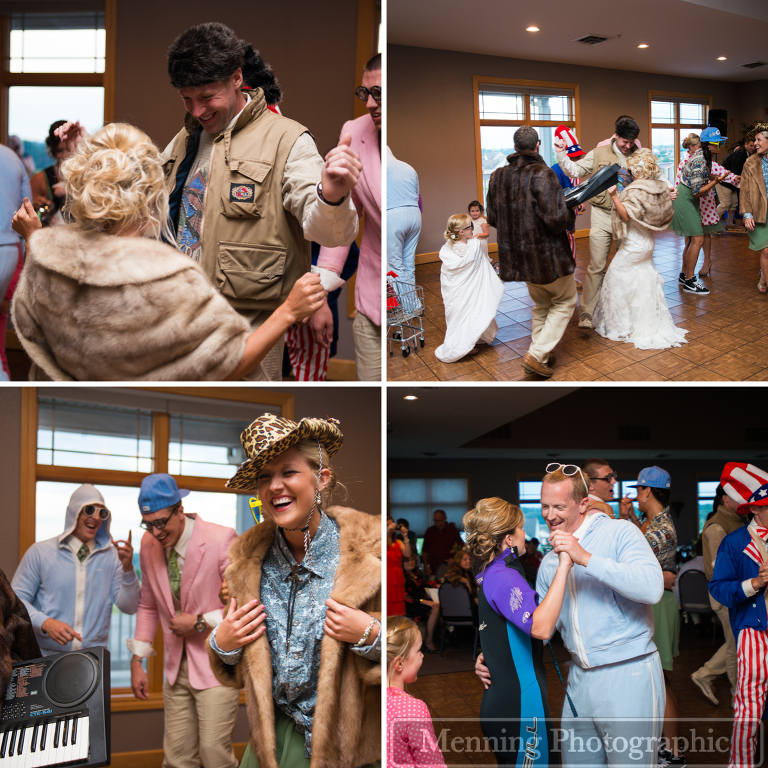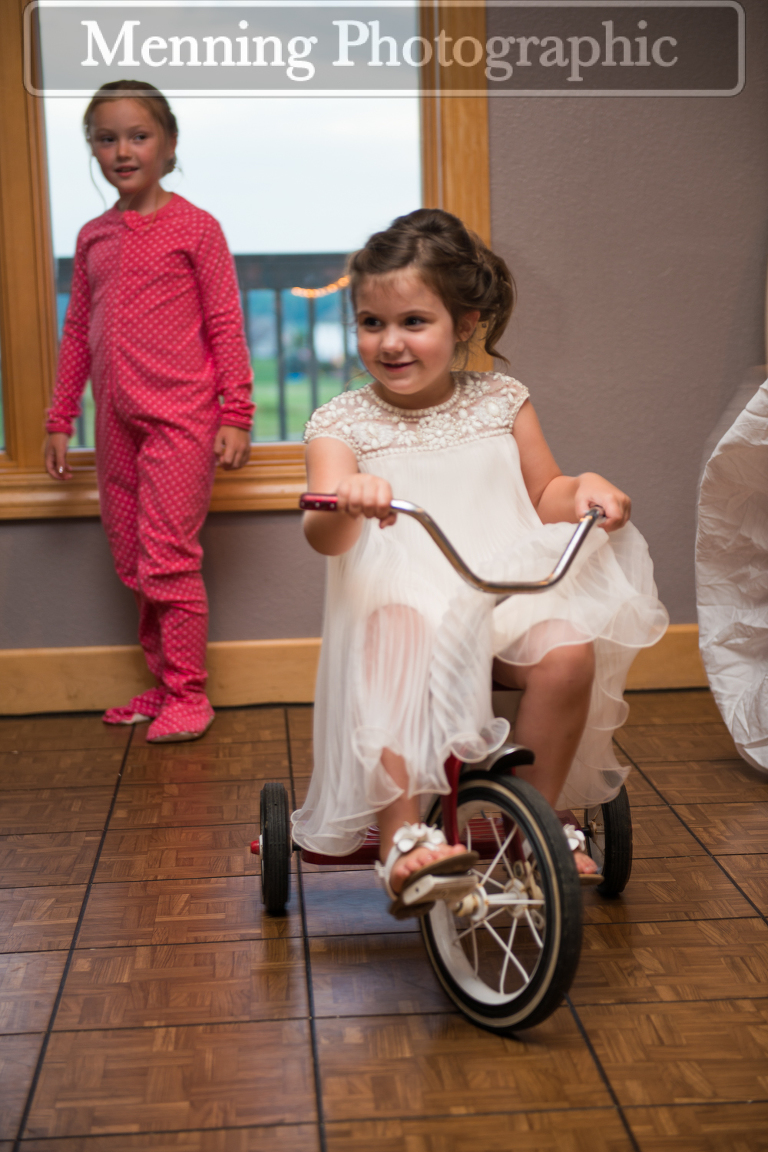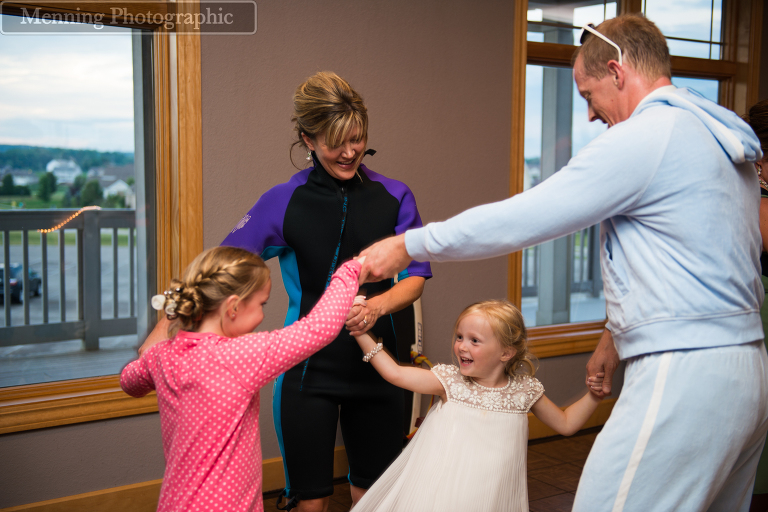 With that, the dance floor was rockin'.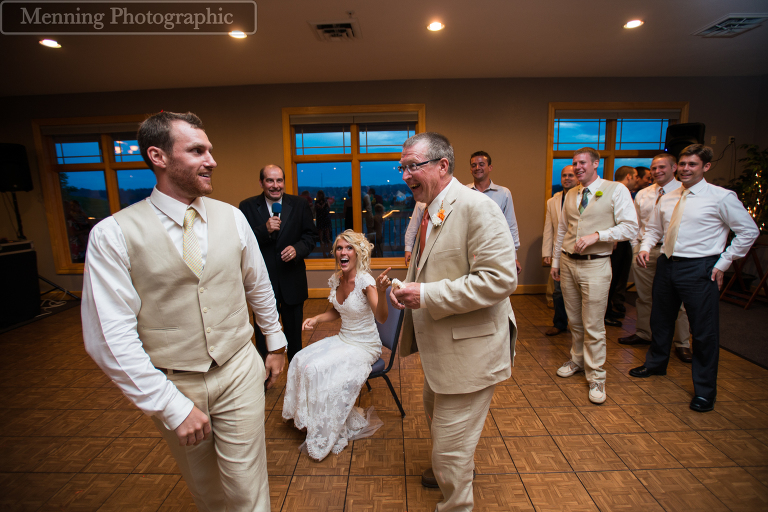 Brock played a little trick during the garter retrieval with some granny panties.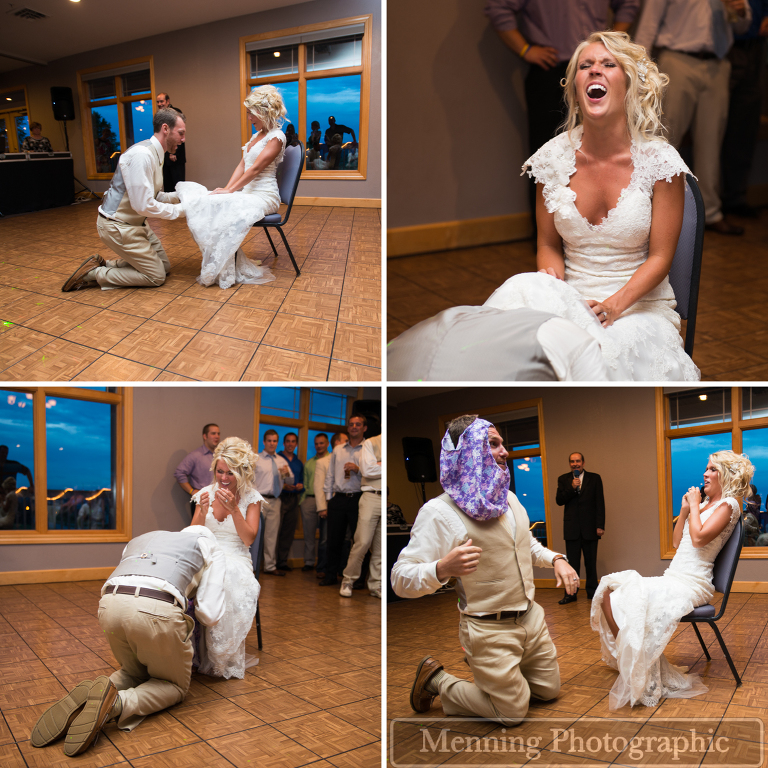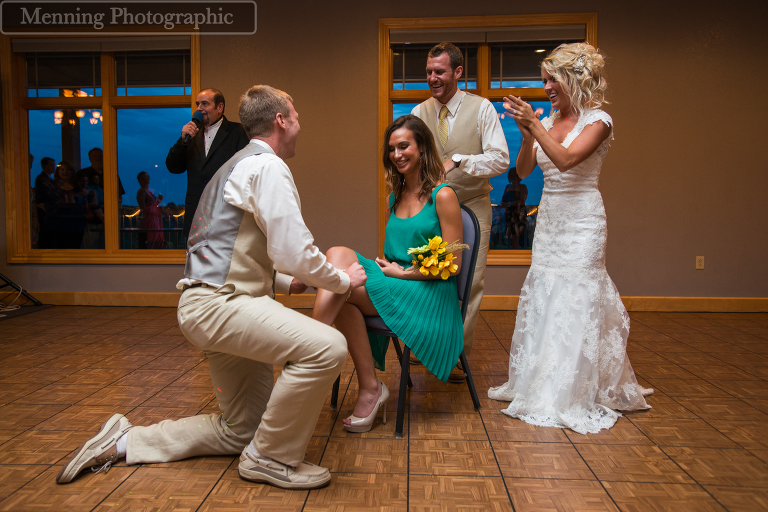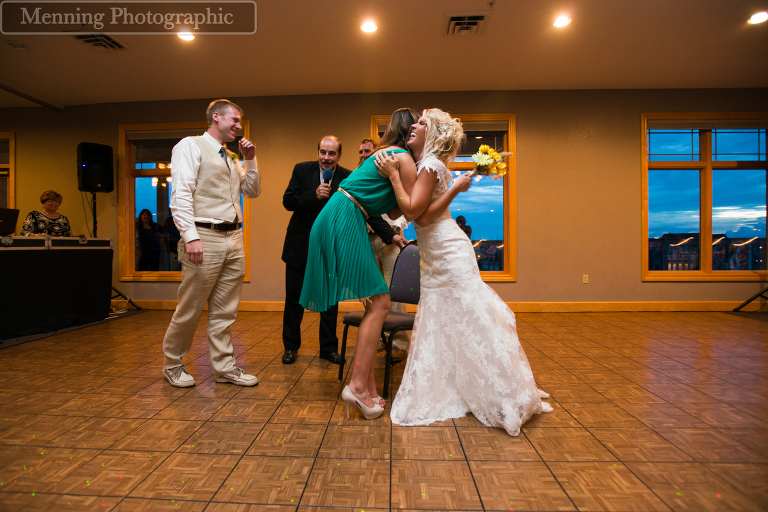 DJ Richie D had a different spin on the anniversary dance. He had all married couples encircle the bride & groom and take a step forward if they were married for the amount of years he called out.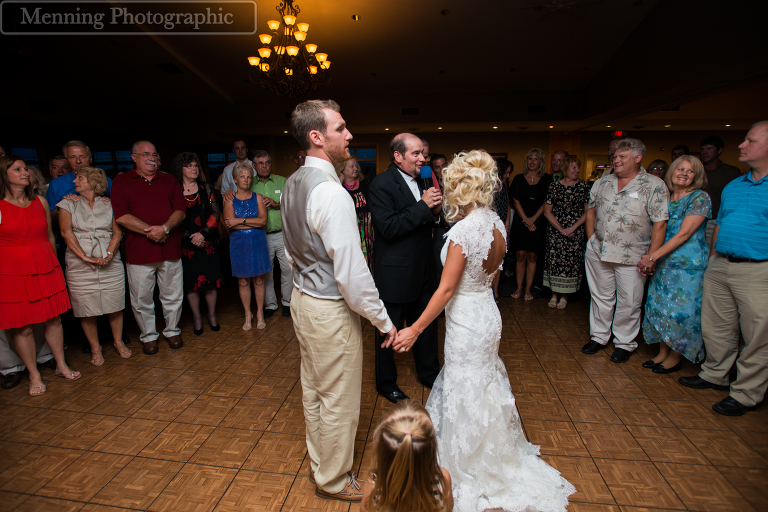 This man had some rather offbeat advice for the bride & groom that got the crowd chuckling.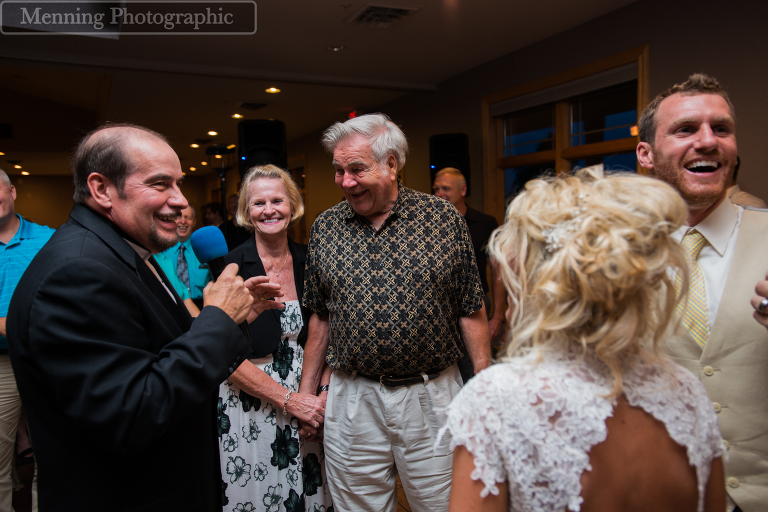 Now that's a packed dance floor!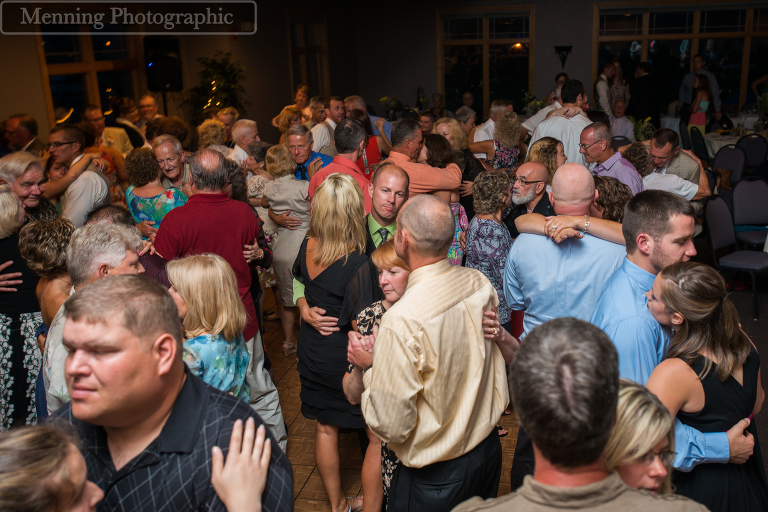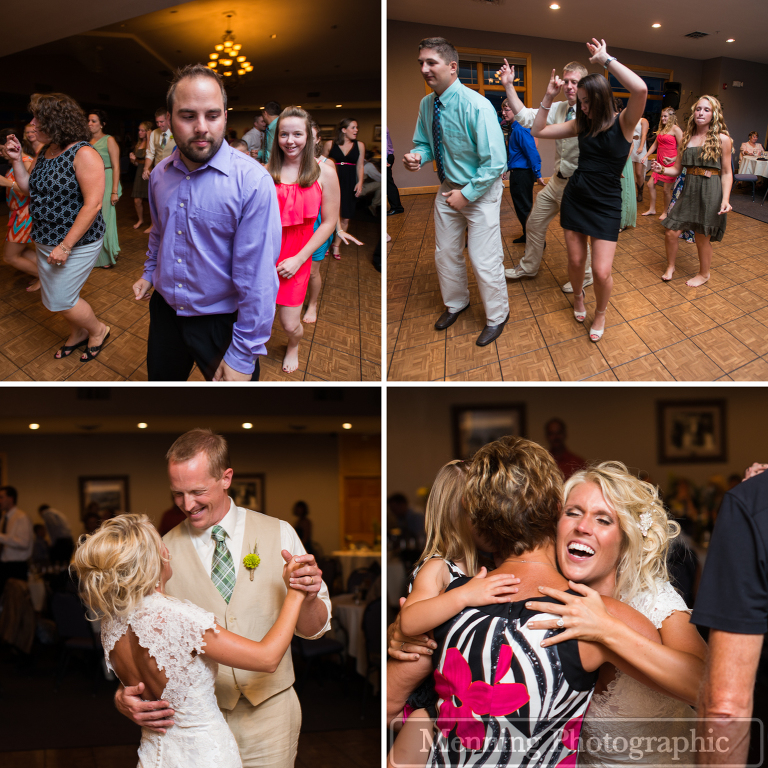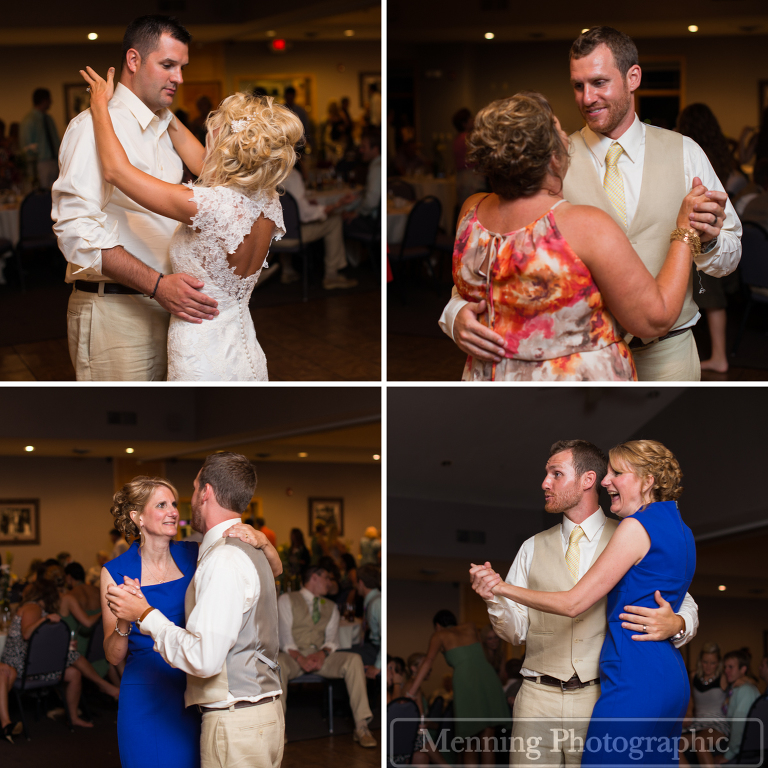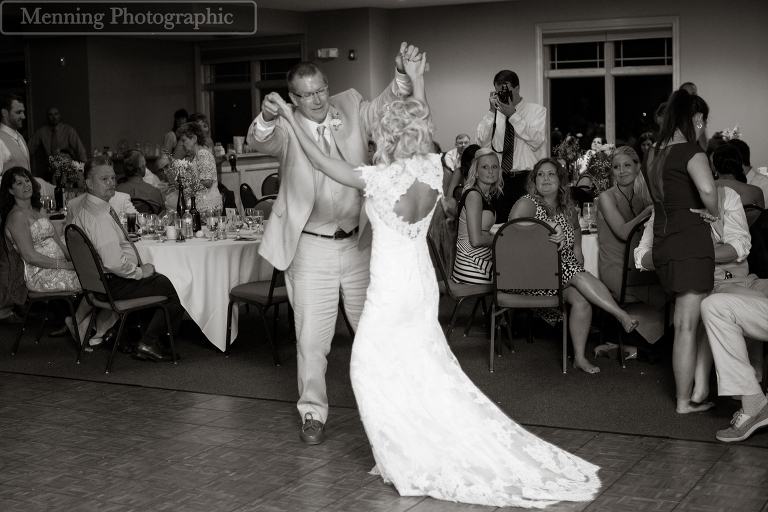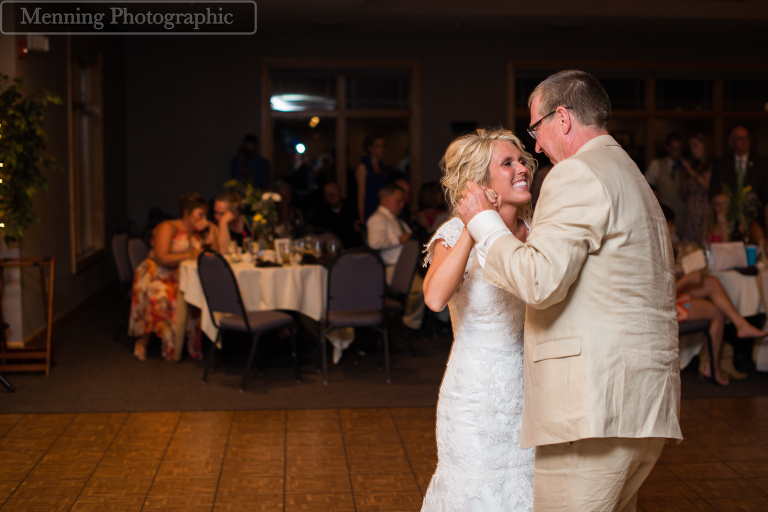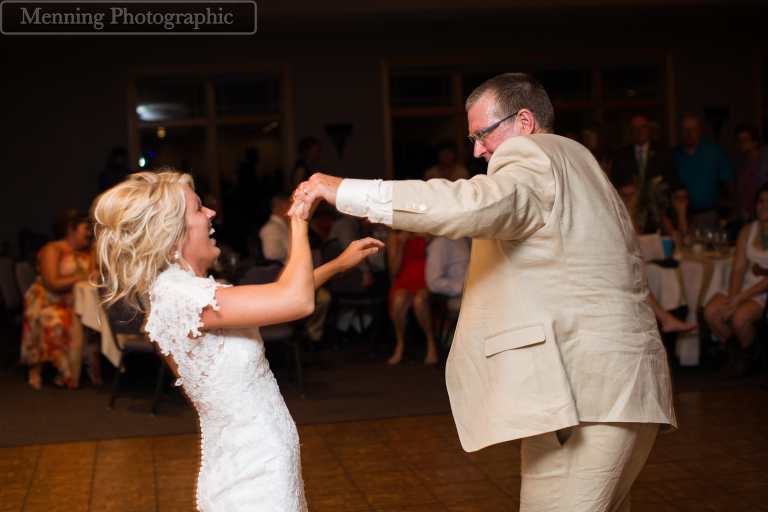 We wanted these to be blurry to show the movement & fast fun dancing between Abi & her dad.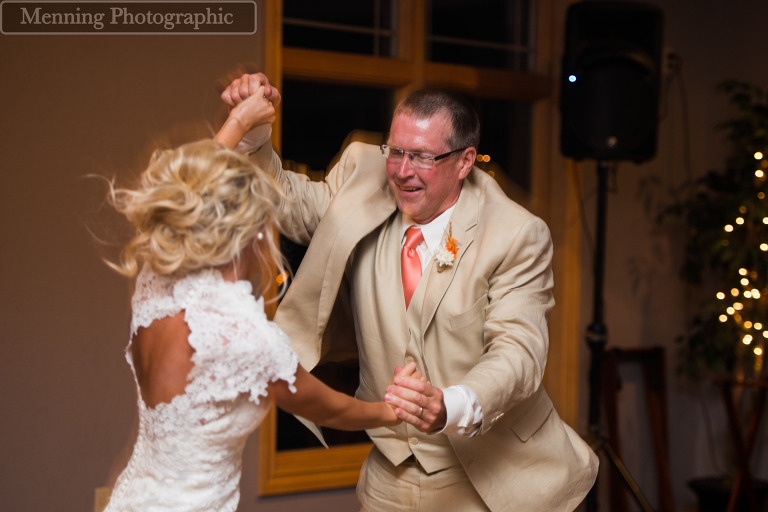 Air guitar!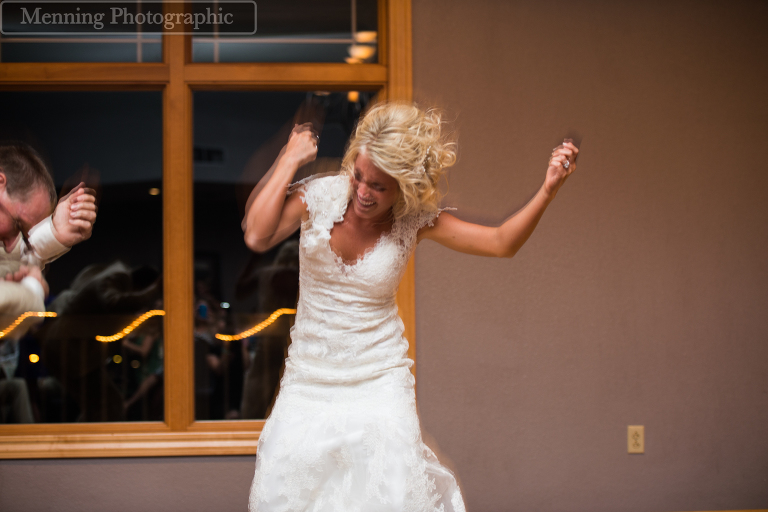 He was rocking so hard that he lost his glasses. 🙂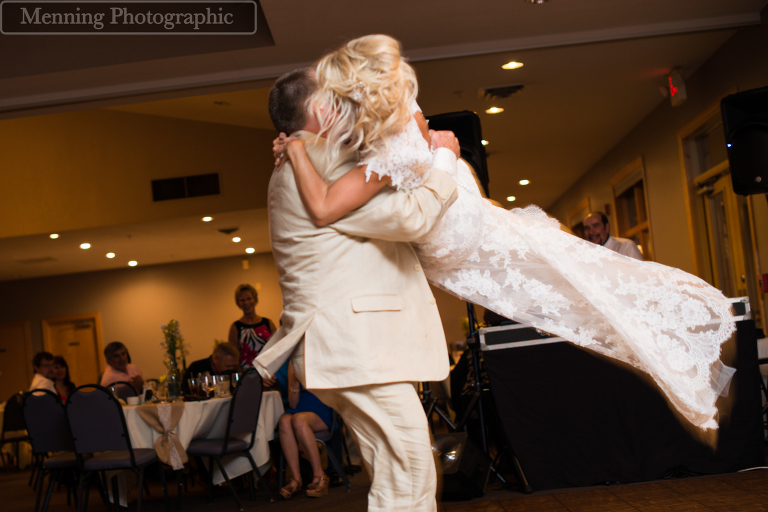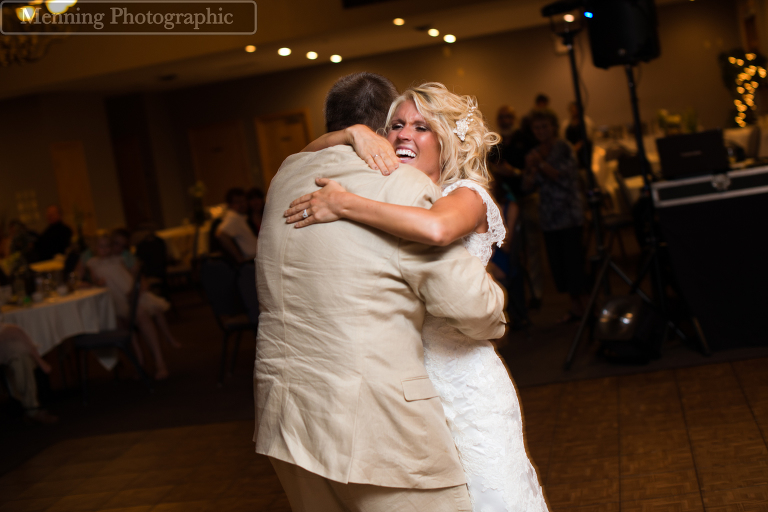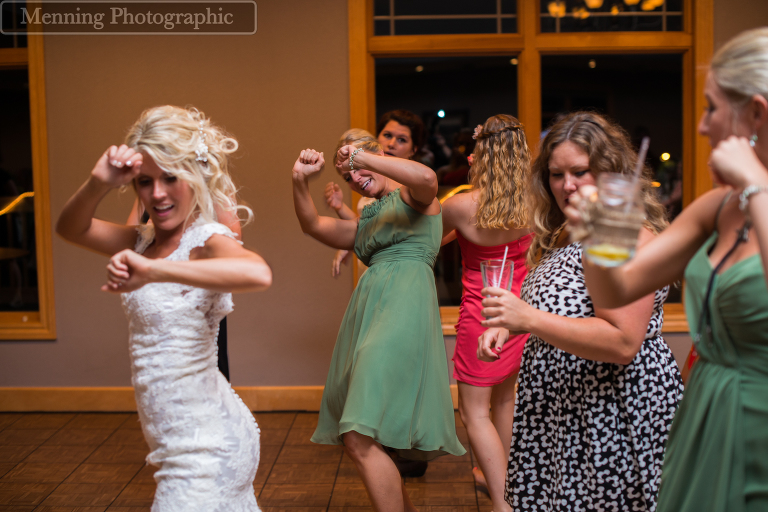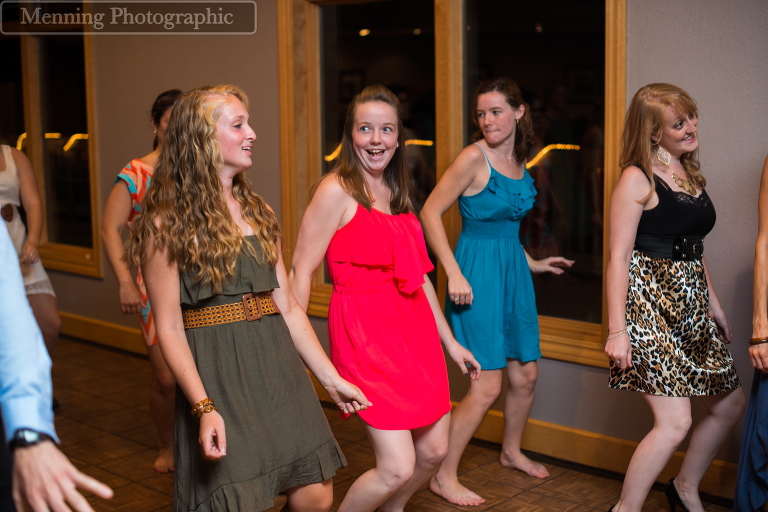 Flying flower girl!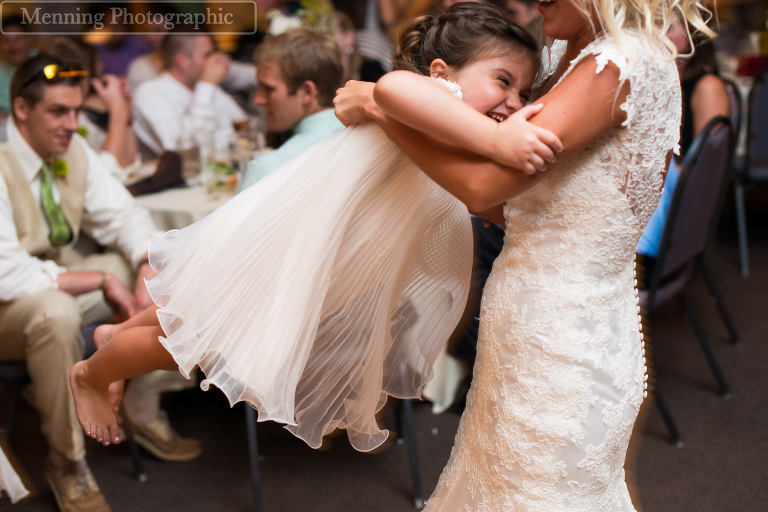 Marriage license. Looks pretty official!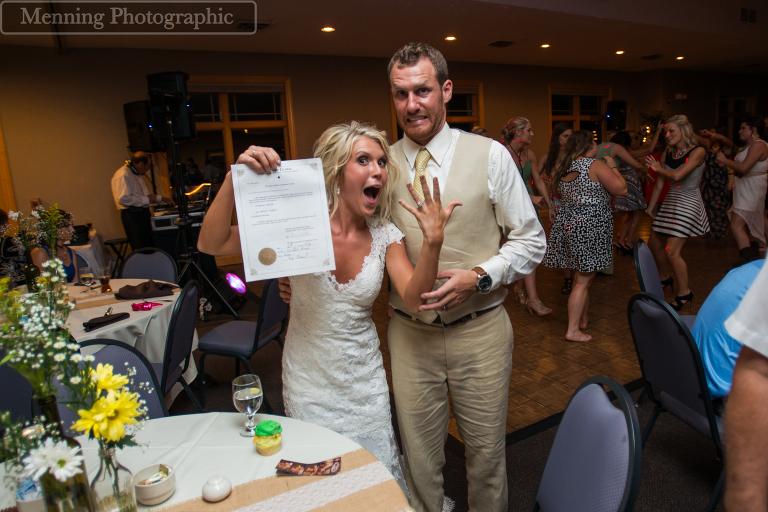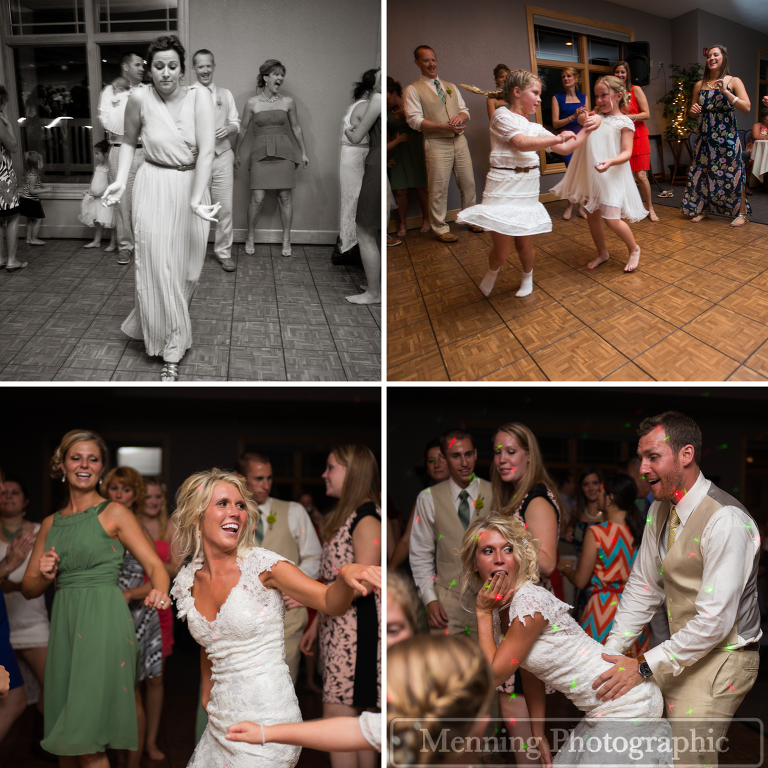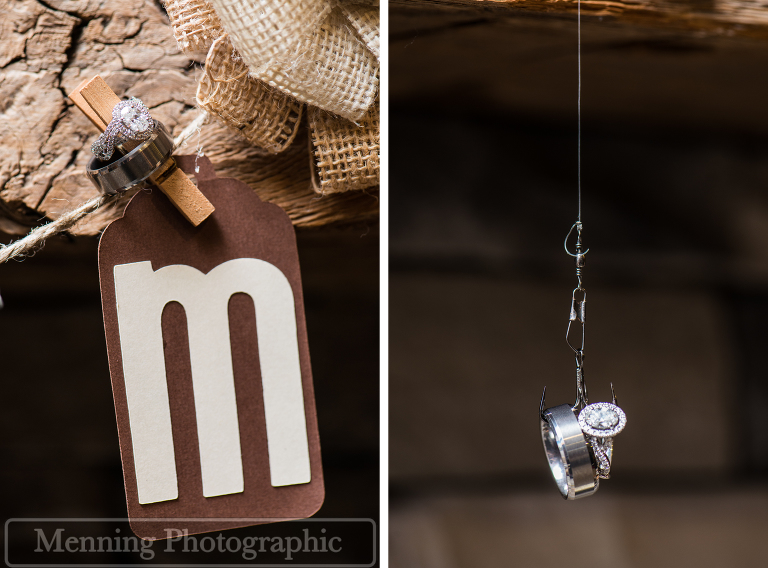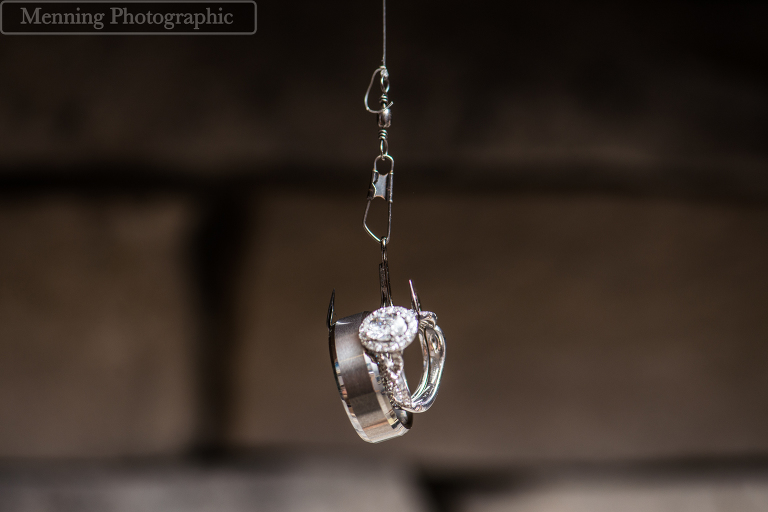 Like I said, they used a lot of their engagement photos for decorations.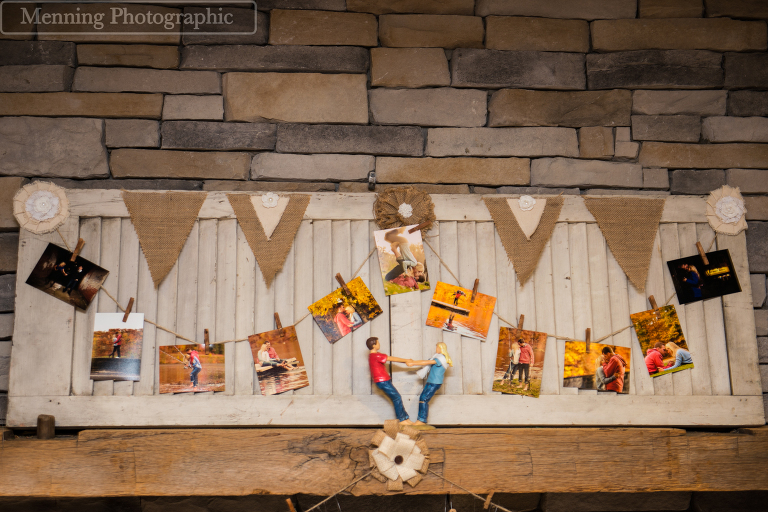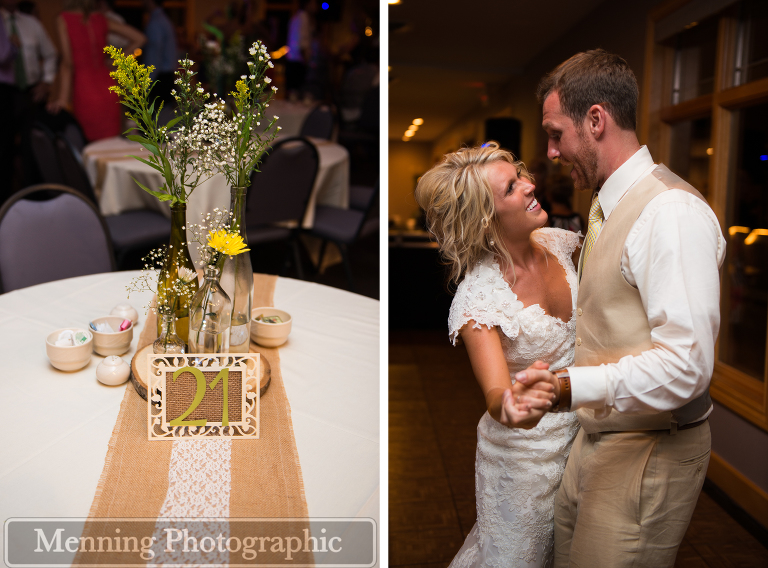 Twilight is such a pretty time.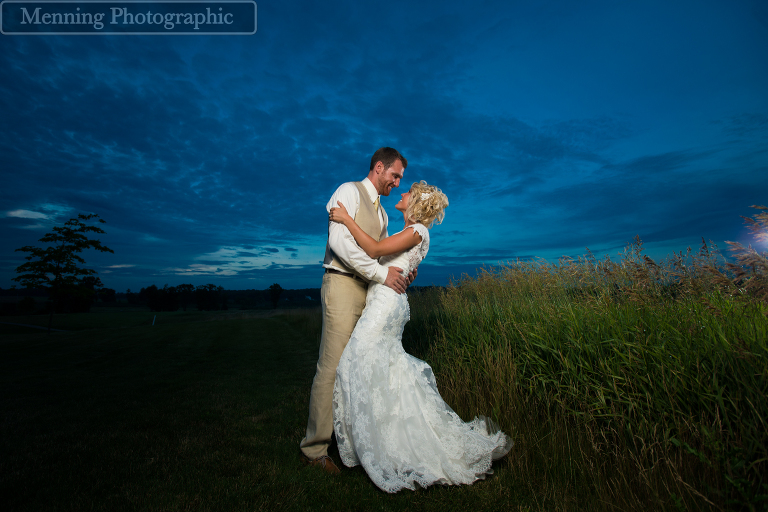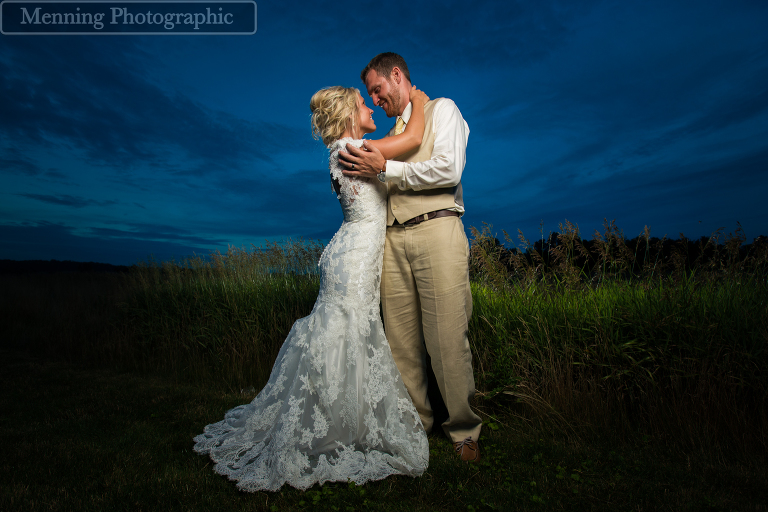 And Abi & Brock are such a beautiful couple!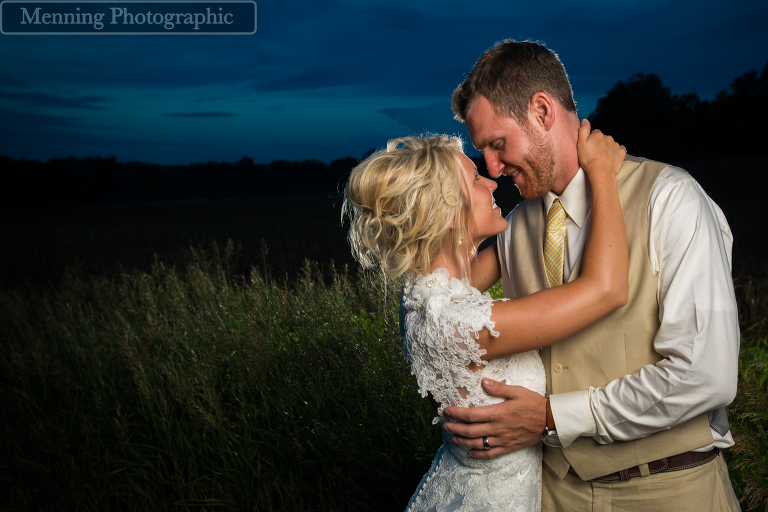 They ended the evening with a lantern sendoff.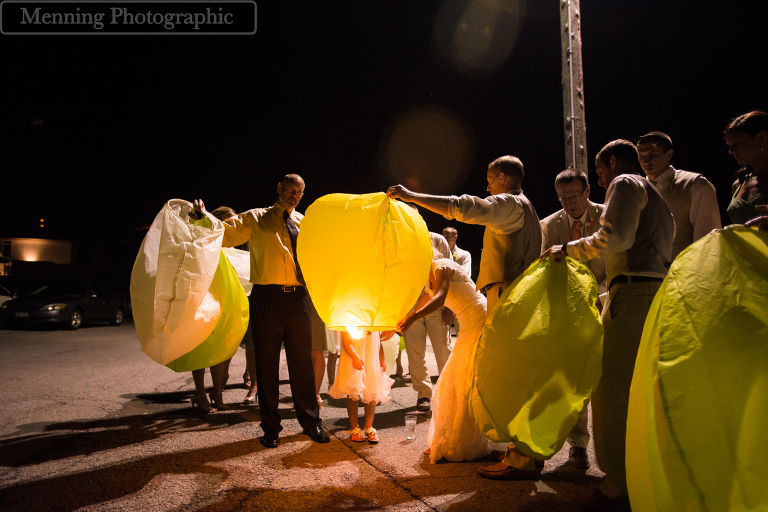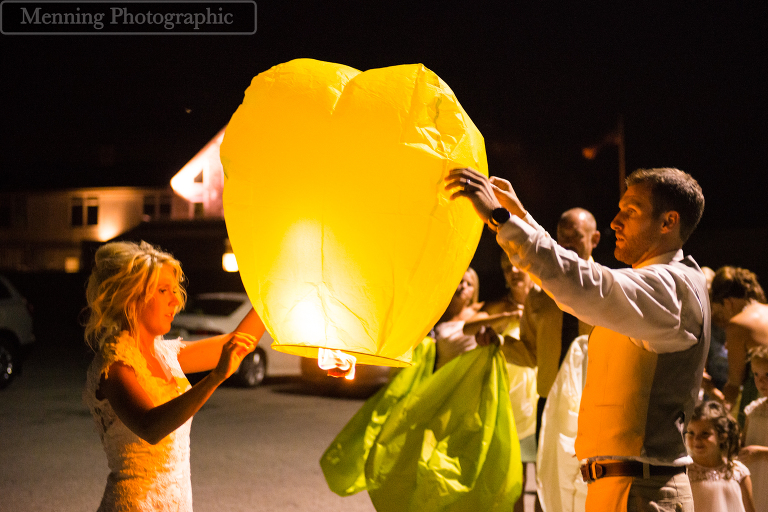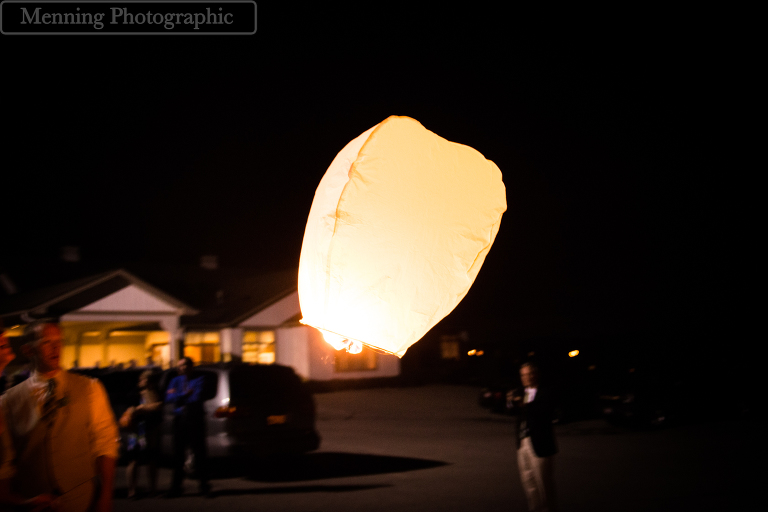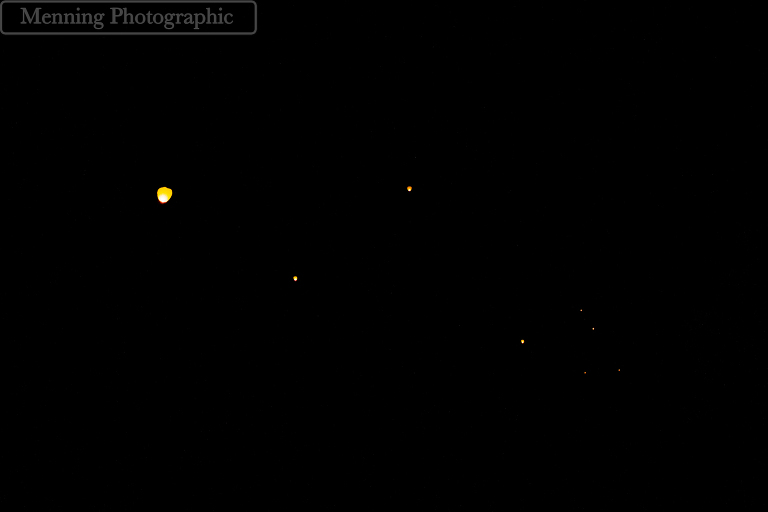 Abi & Brock, we had a stupendous time with you on your wedding day. You're one of the most fun couples we know, and we were honored to photograph your day! Thanks again for choosing us!
If you'd like more information about having Josh & Danielle of Menning Photographic photograph your wedding, please call or email us.
330.651.4849
info@menningphotographic.com
We're also here: