We had a blast shooting this cutie's one-year photo session. He even got to smash a cake into his adorable, little face. 🙂 Baby and toddler photography is unpredictable, but really fun!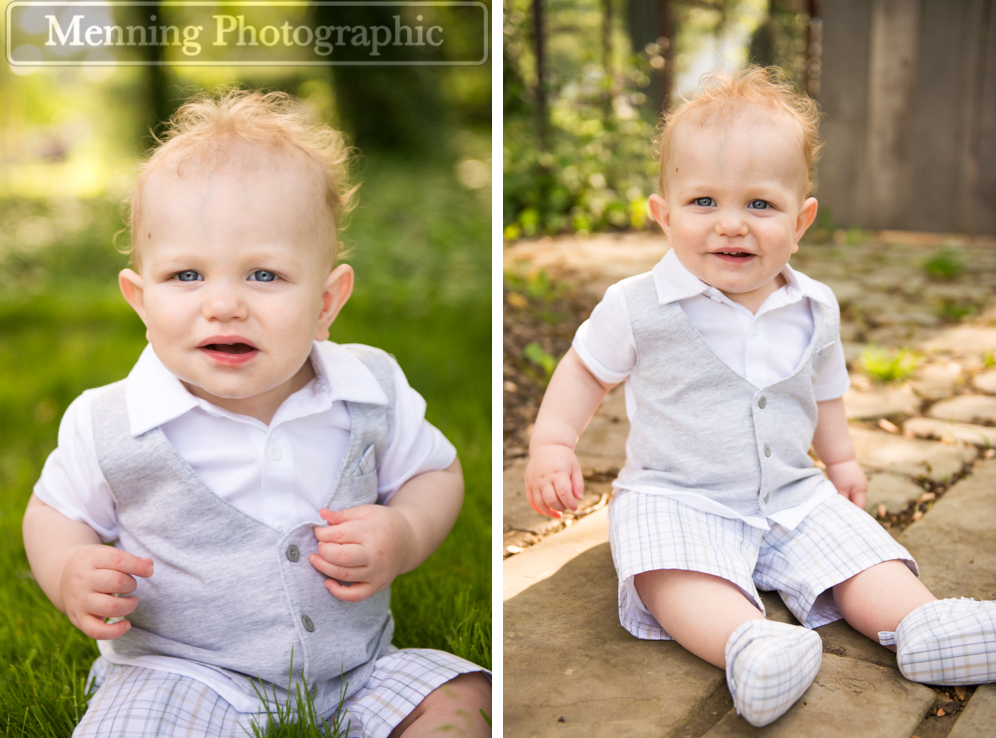 The little outfit his mommy dressed him in was so handsome.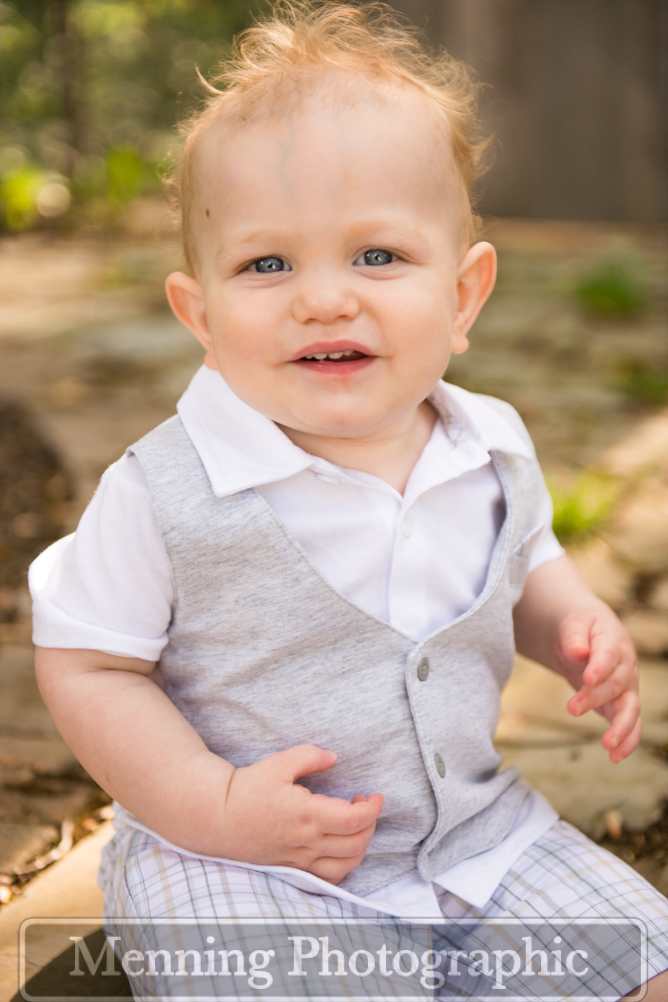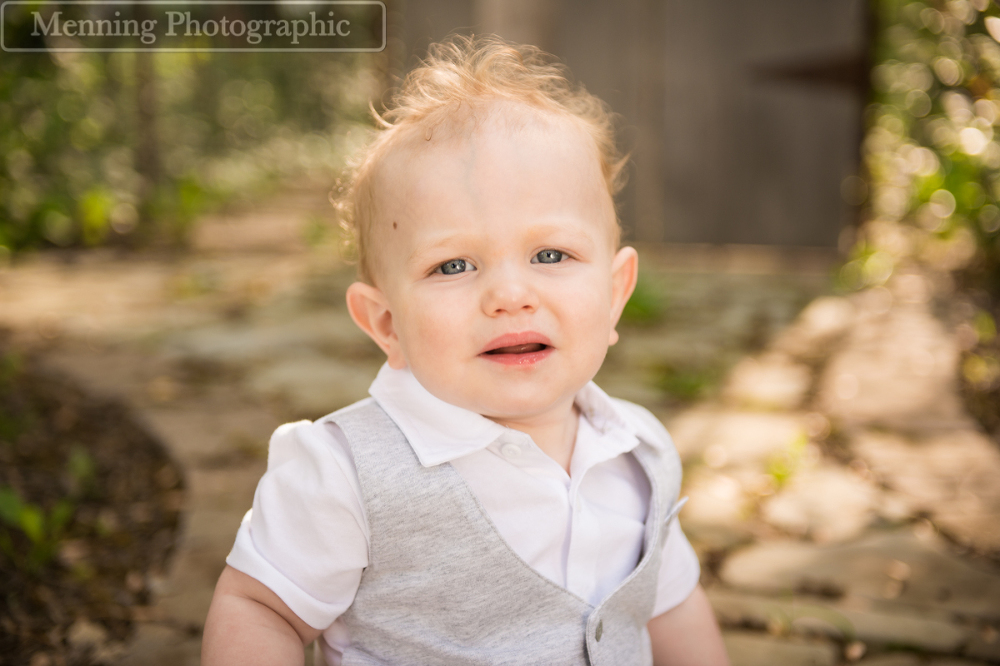 The pretty location for these photographs in Columbiana just fit Wyatt's personality; it was like his own, special, little village.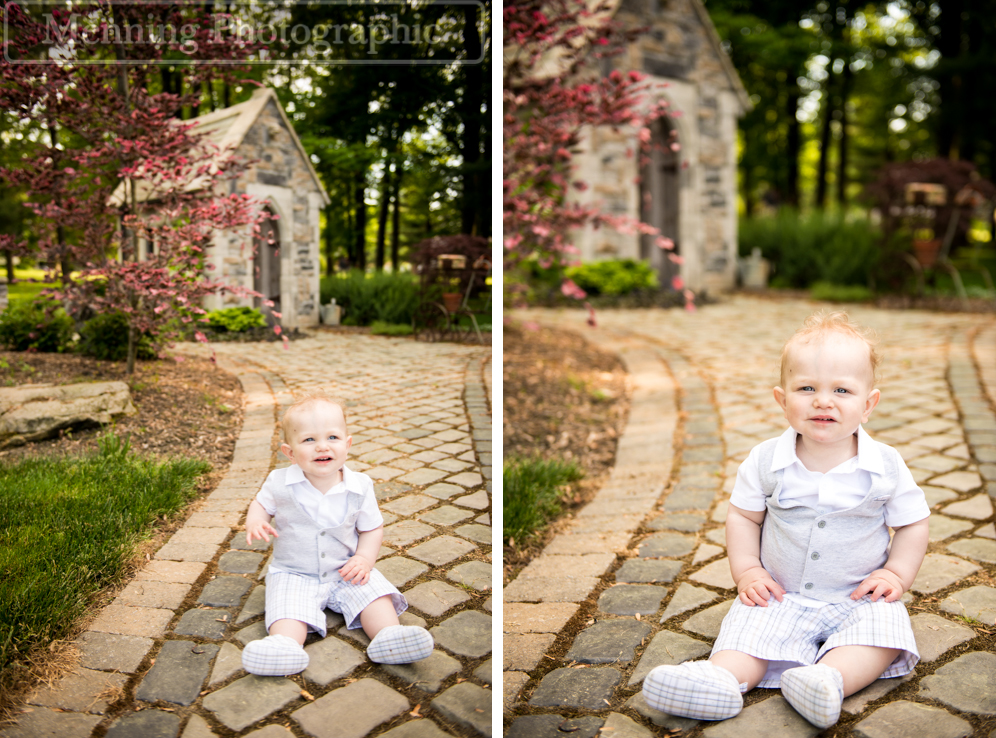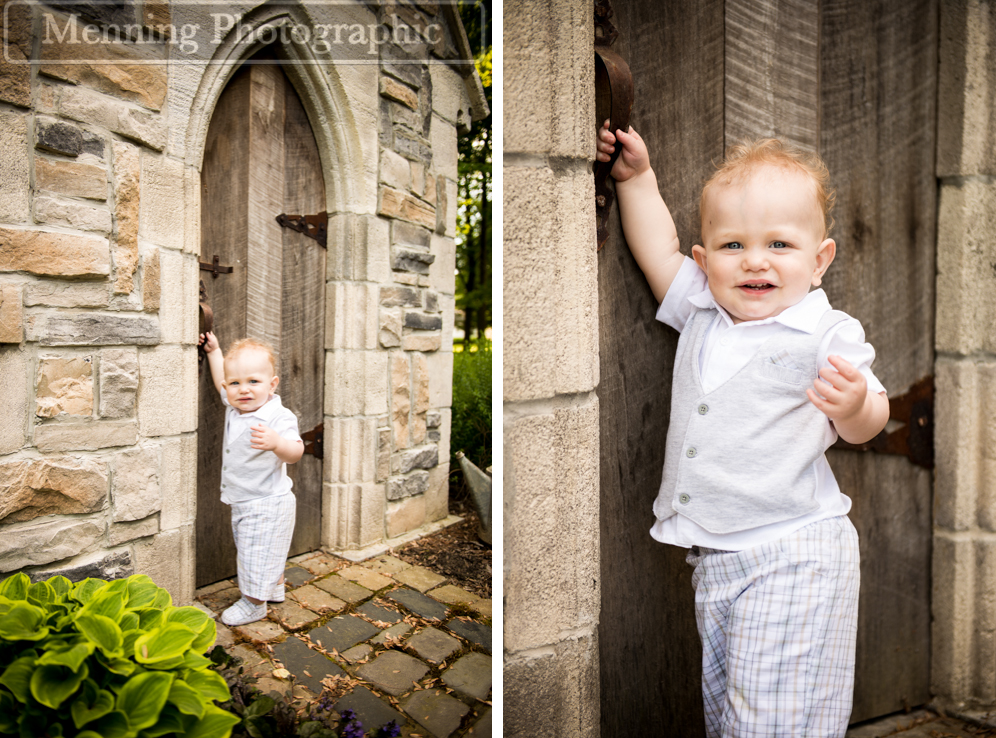 He has the "I'm ornery, but adorable" look down pat.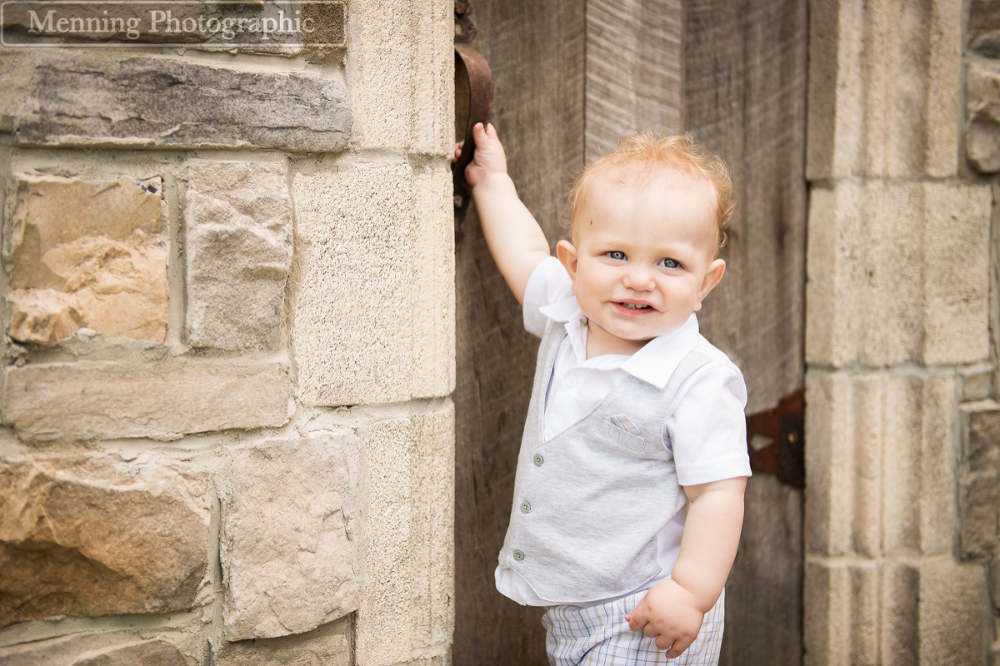 We also took a few family photos during this session.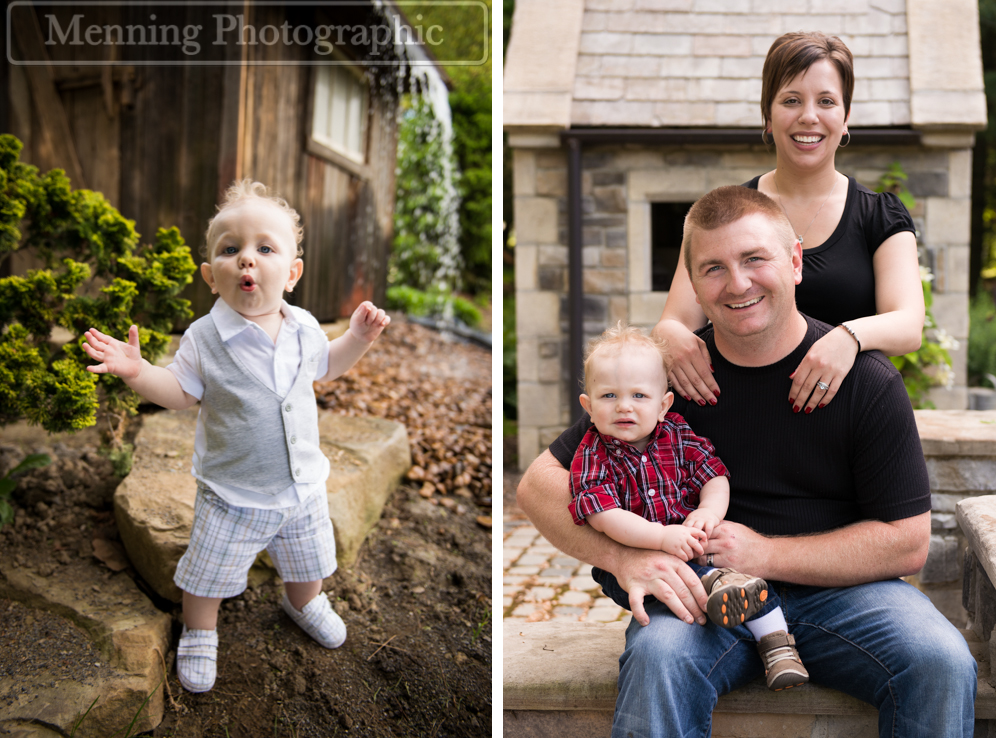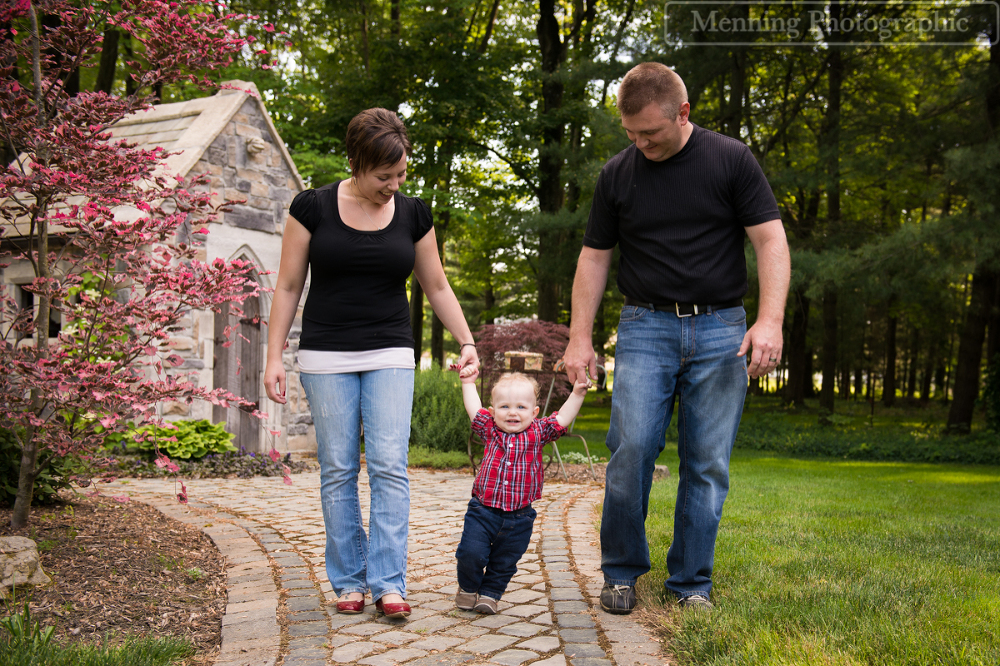 This family is way too cute together!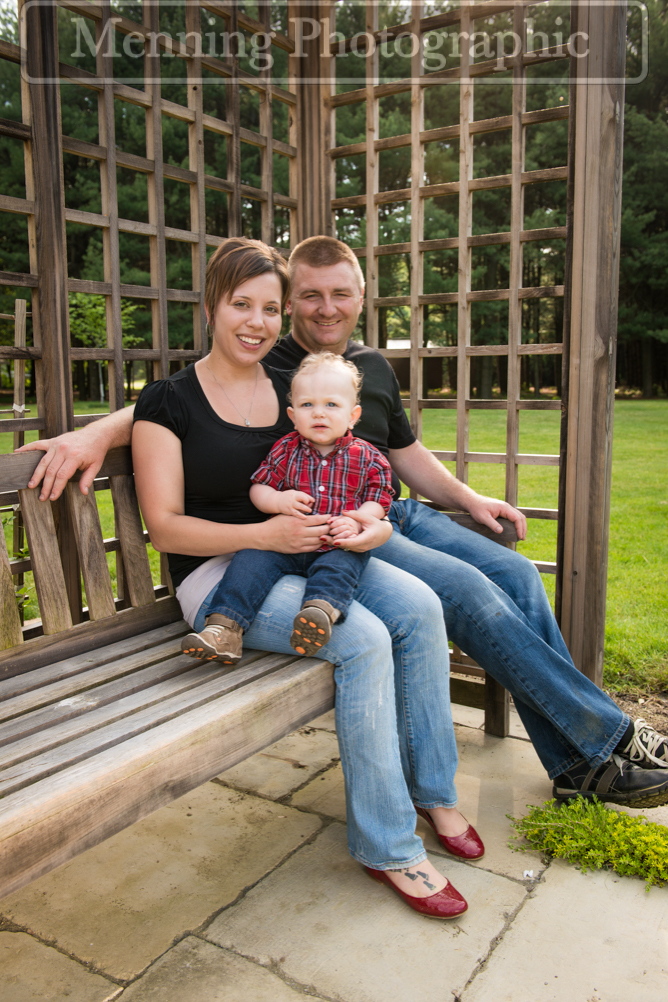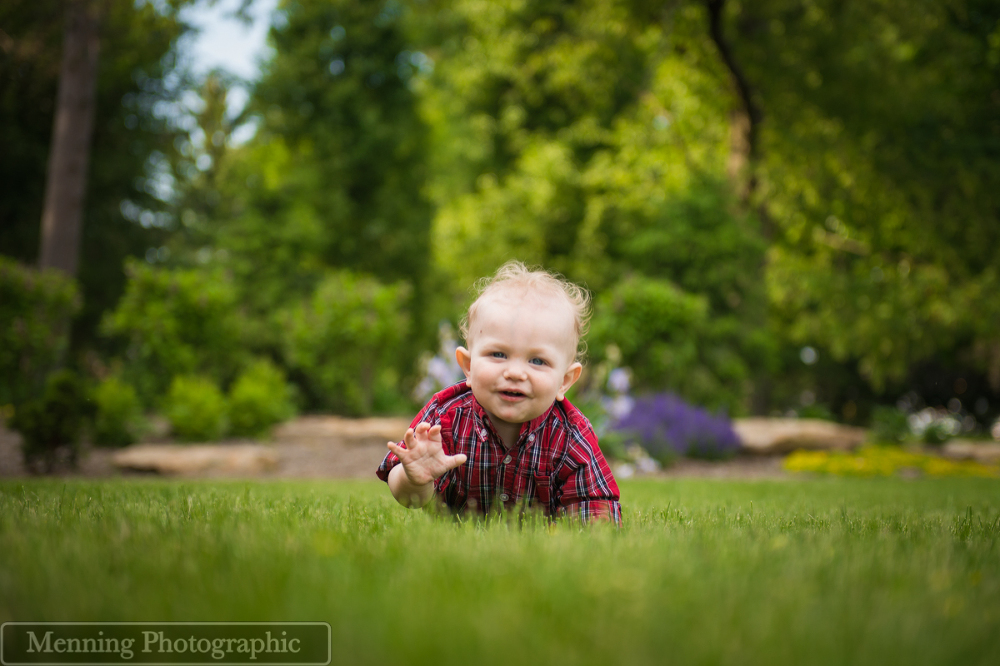 He is quick.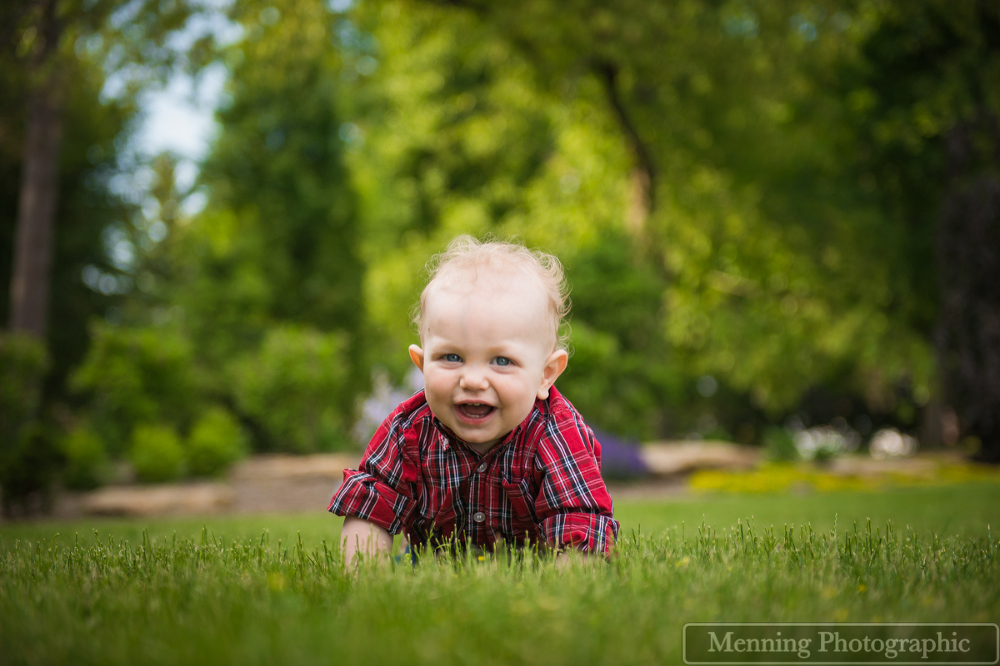 Having fun with mom & dad: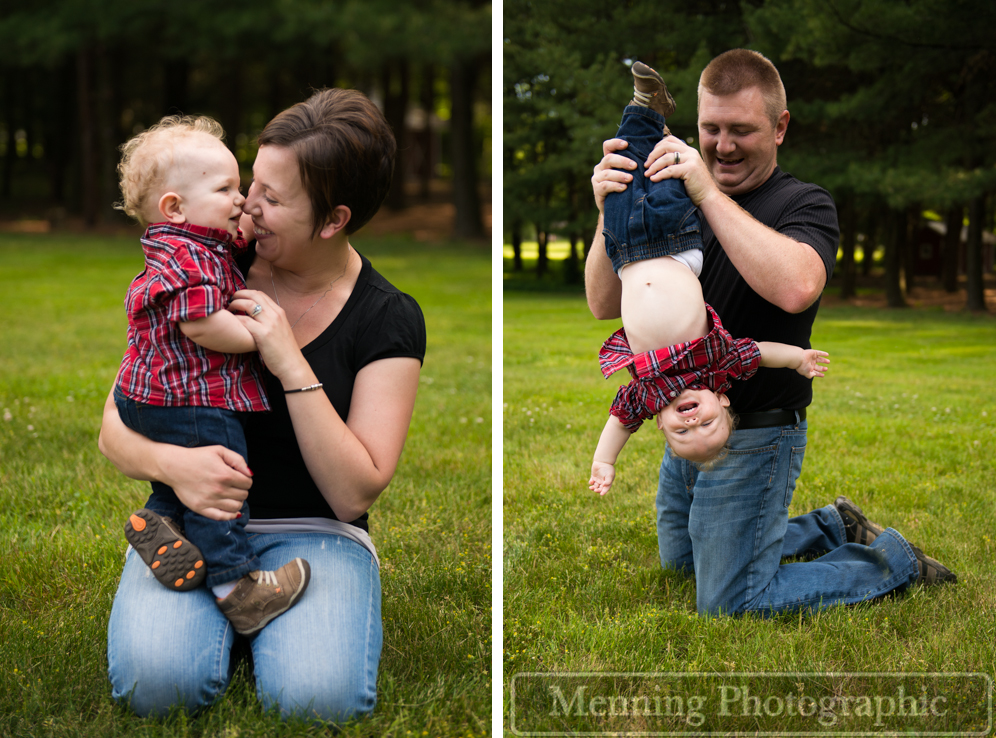 And now, Ladies & Gentlemen, the SMASH CAKE: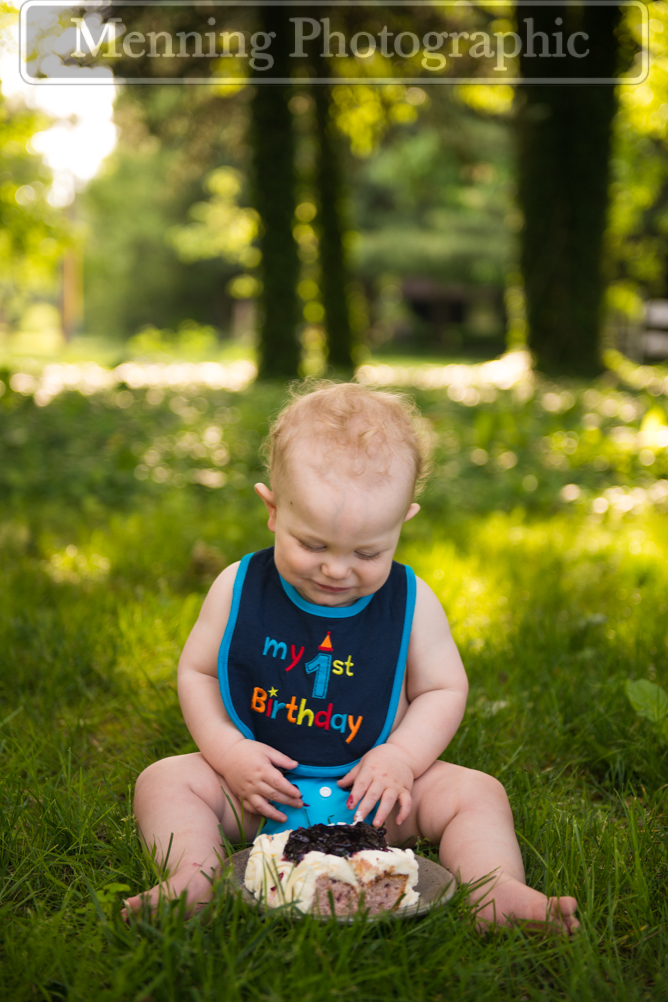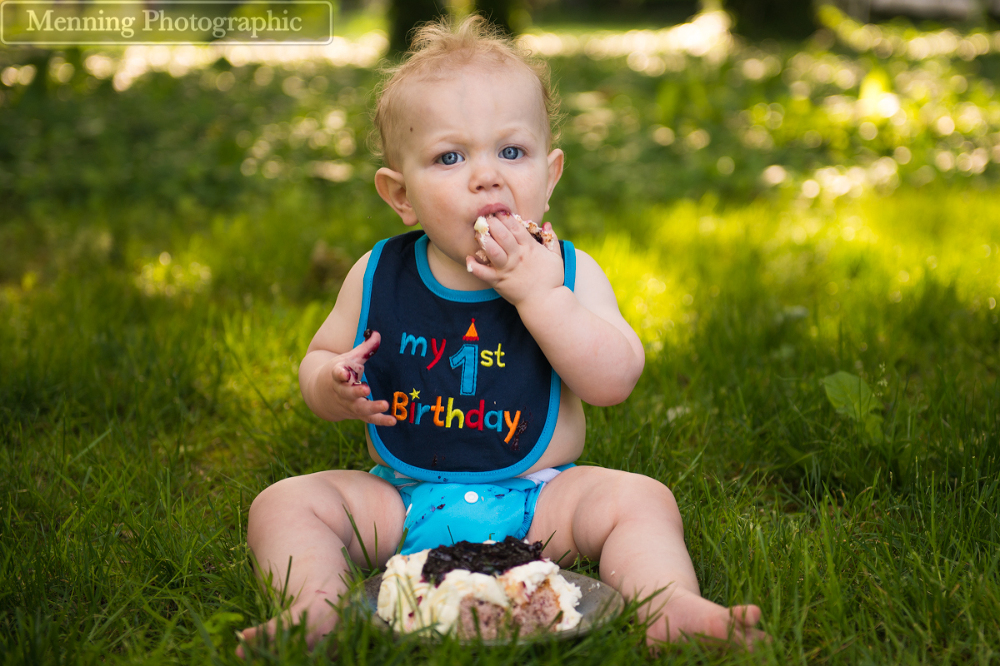 He looooooves blueberries!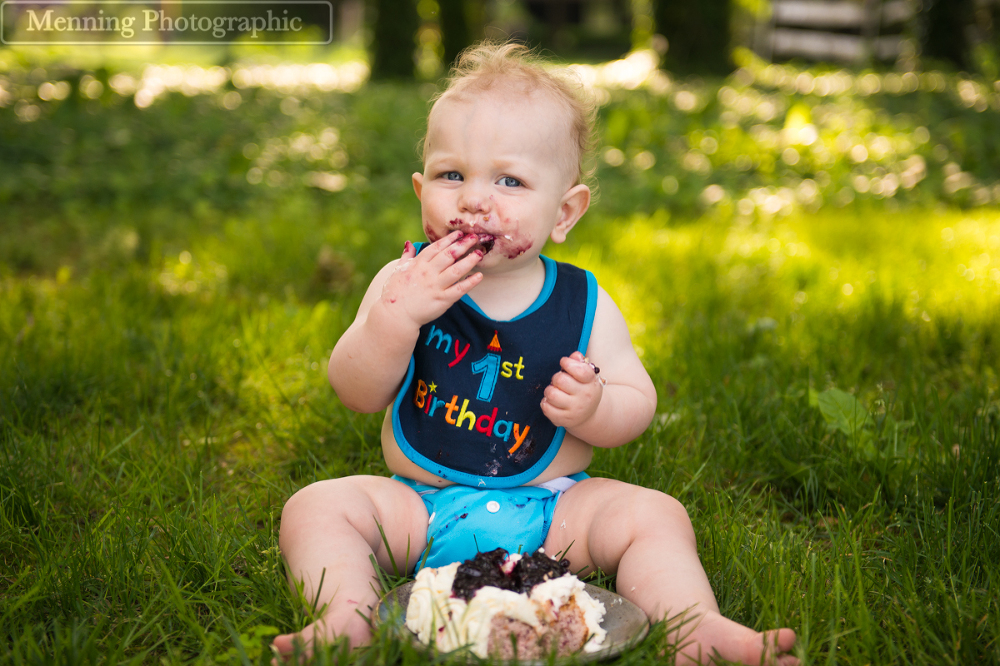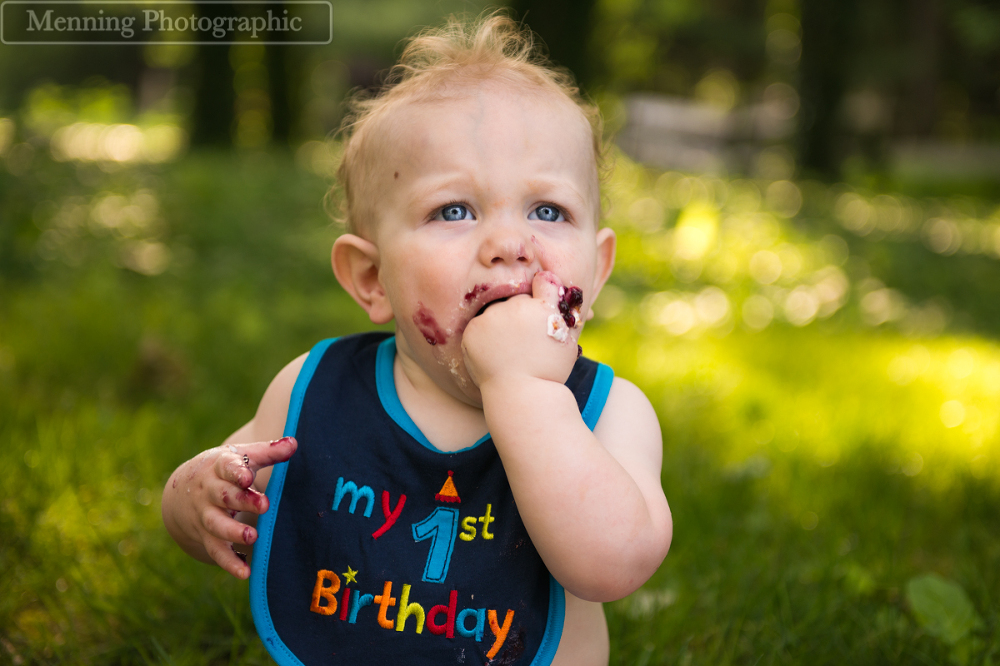 What a happy day.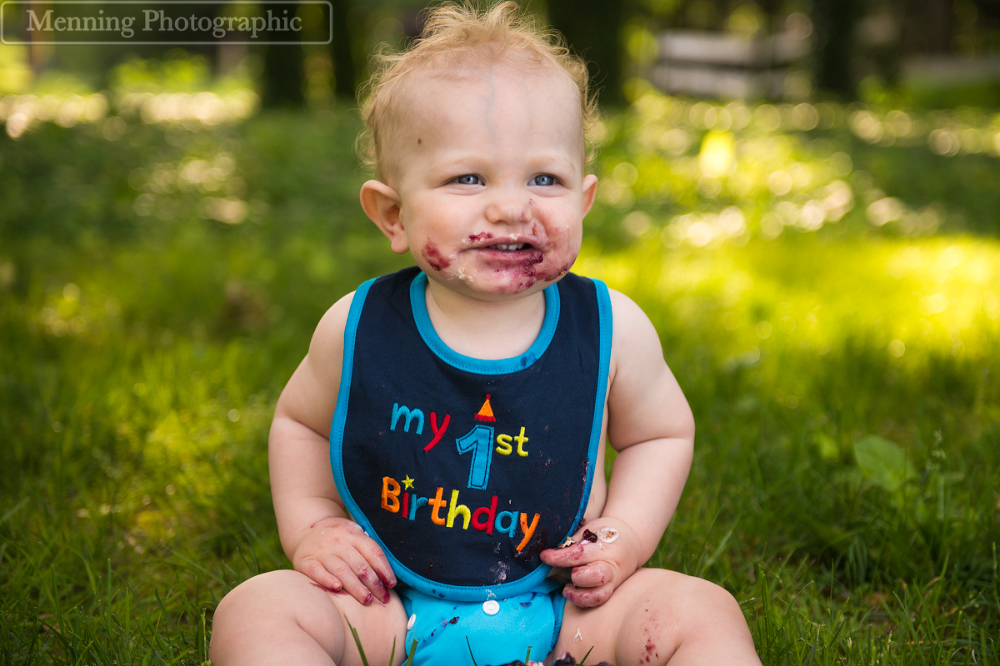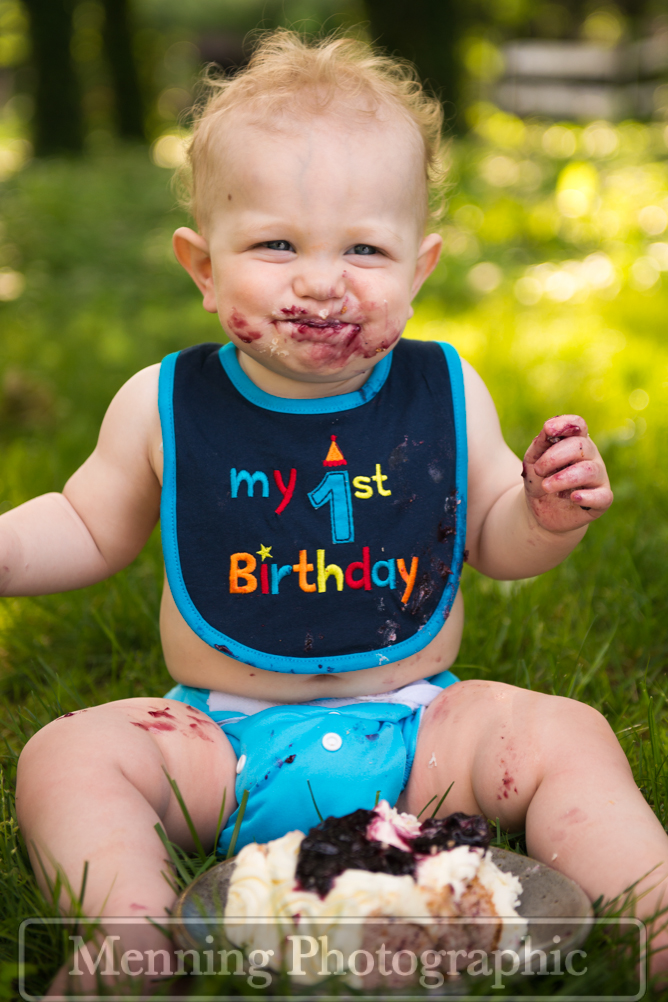 He was a fan of his first taste of cake. We're glad we got to capture these memories for this beautiful family!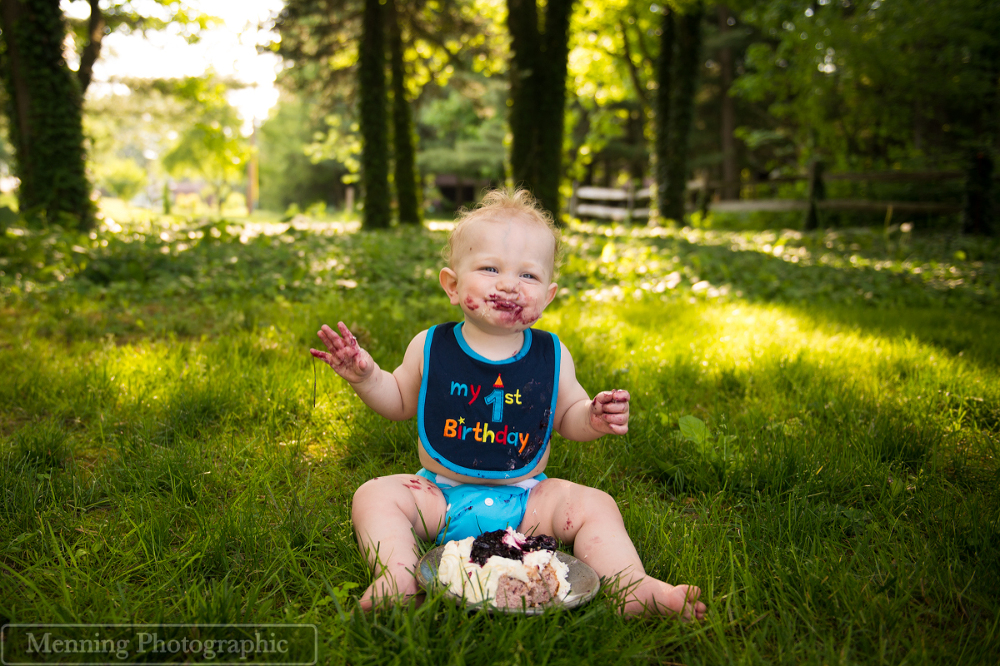 If you're interested in having Josh & Danielle of Menning Photographic photograph your baby's or toddler's milestones & everyday FUN, contact us via phone call or email.
330.651.4849
info@menningphotographic.com