We got to meet sweet, little Kenley and take some photos of her in her home in Columbiana. She's her parents' first baby blessing & they love her to pieces. She has an older four-legged sister, Zoey. Â When we first arrived for her newborn session, she was a little unsure of us and our camera, but she went to sleep for us & was super adorable. Here are a few photos from the session: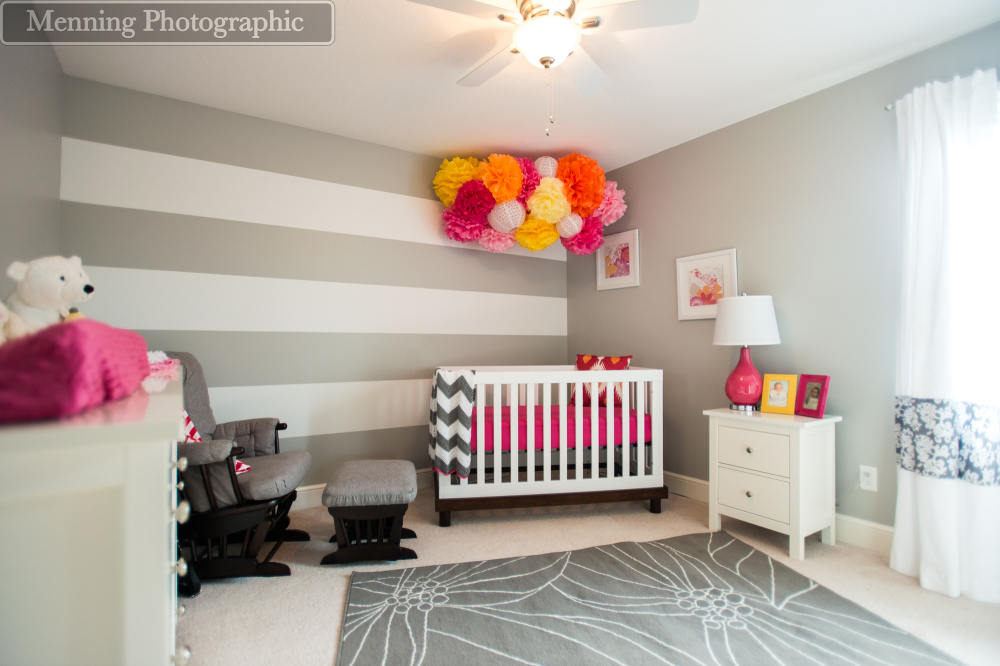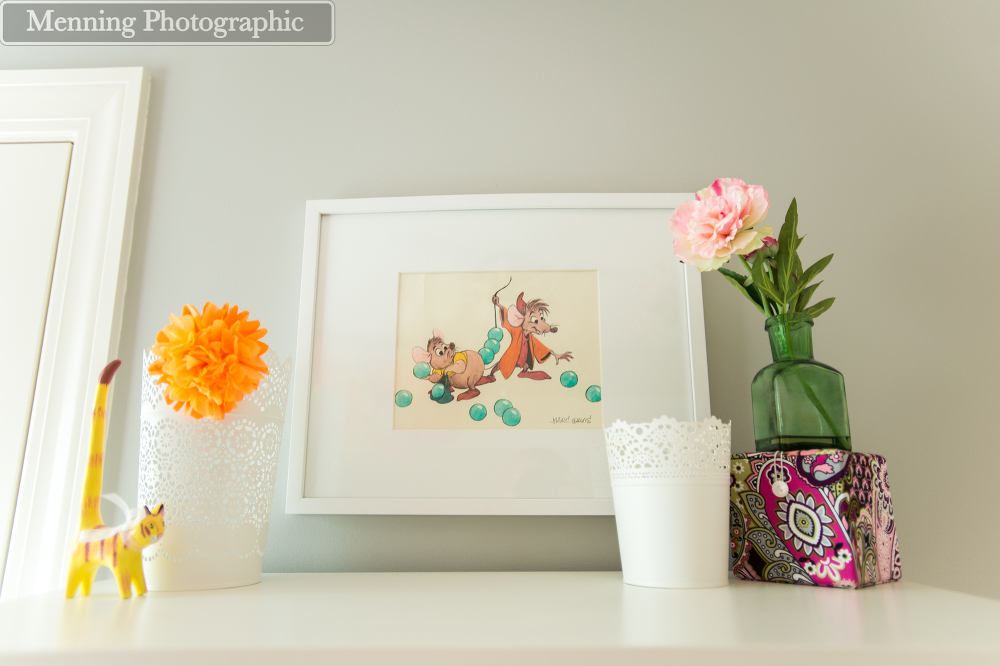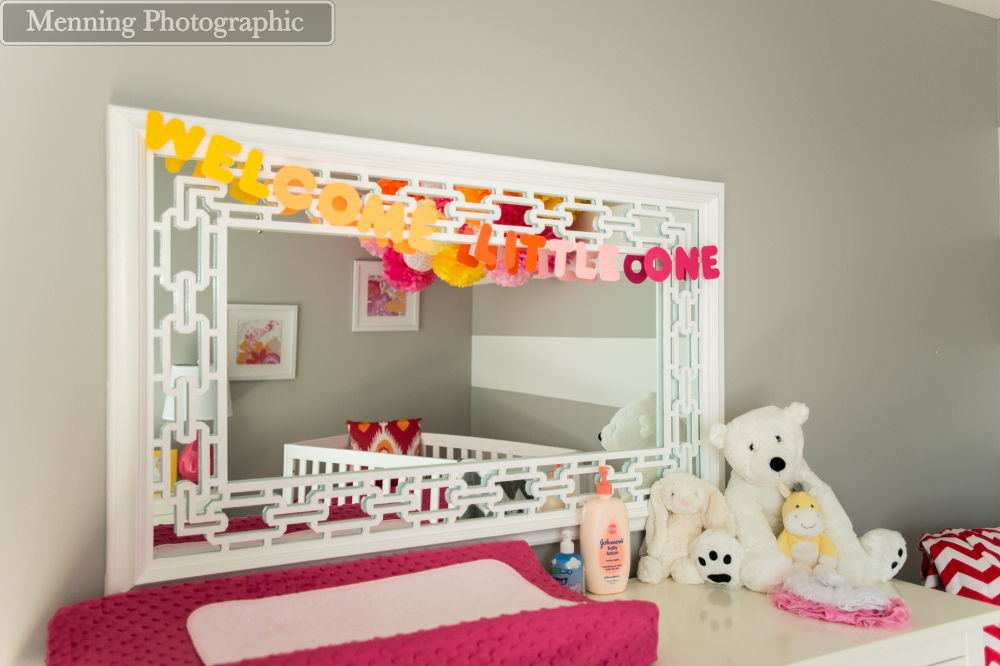 Her outfit is darling!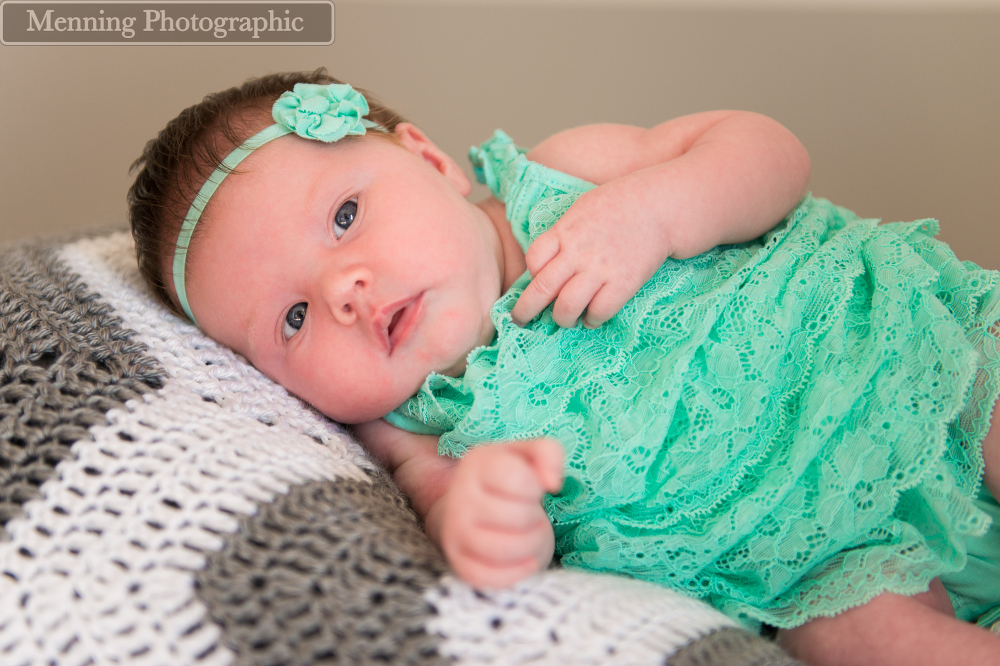 Call me, maybe? 😉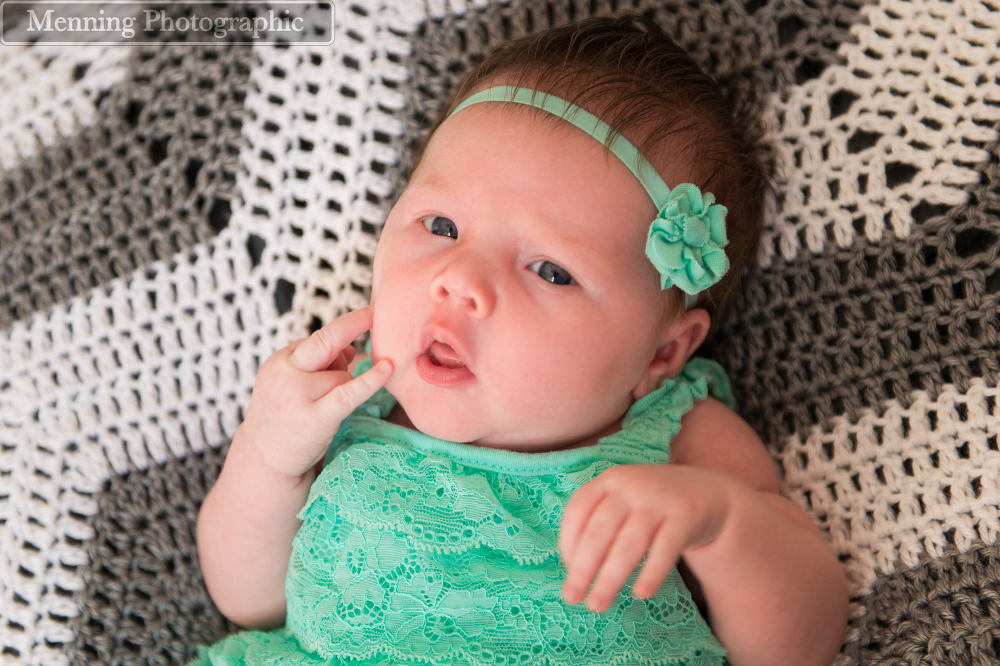 The happy family: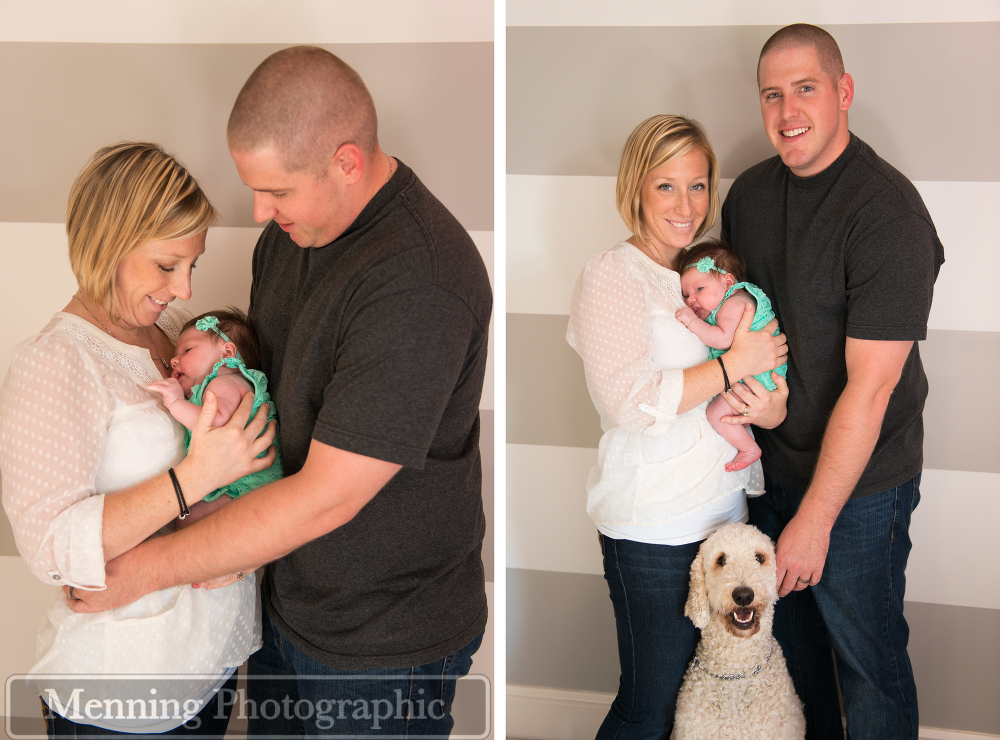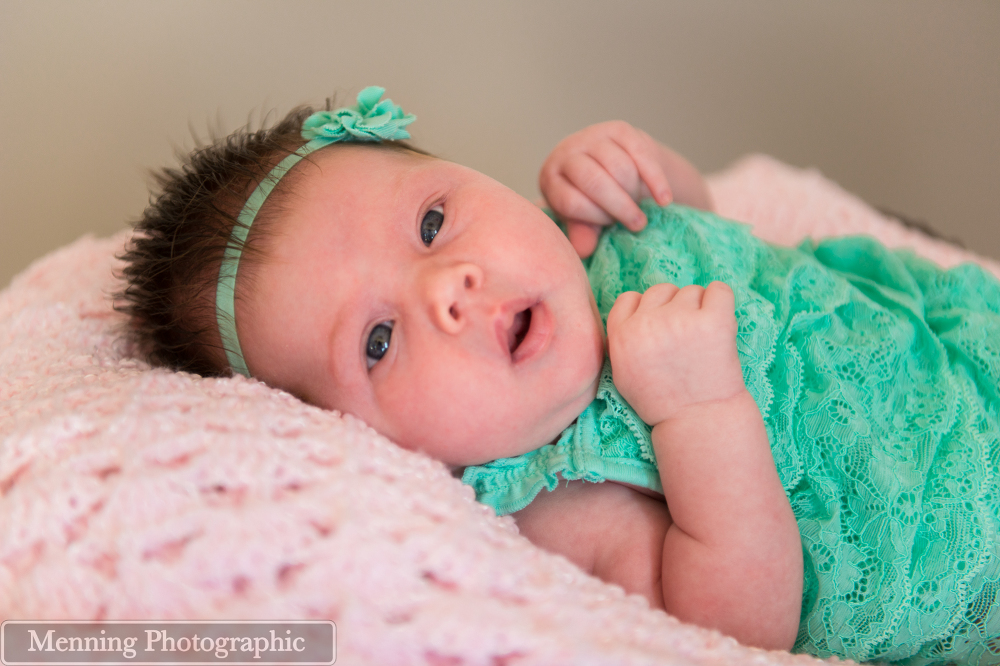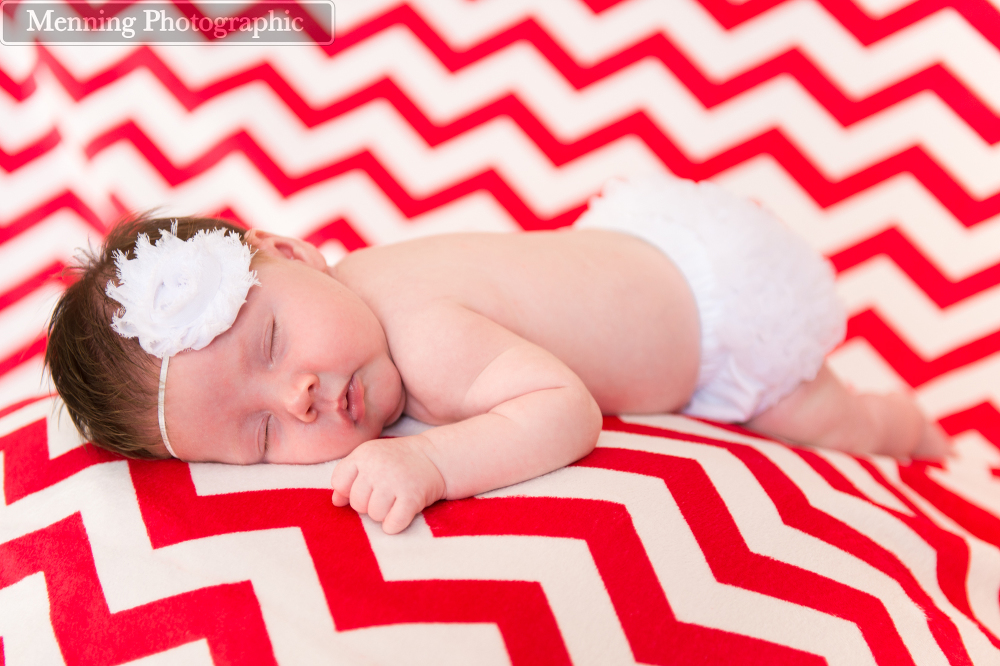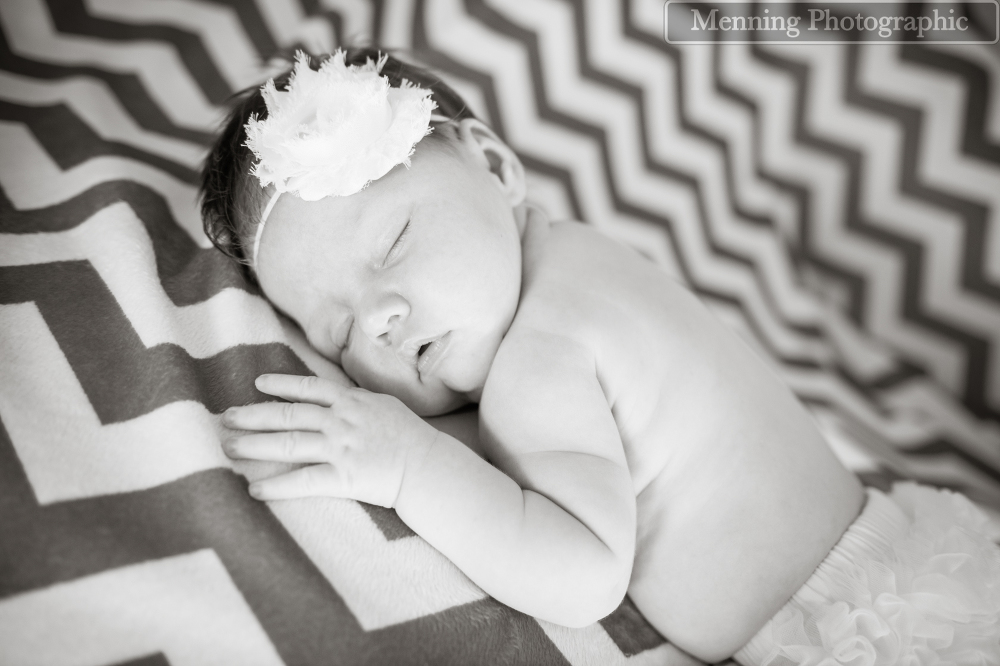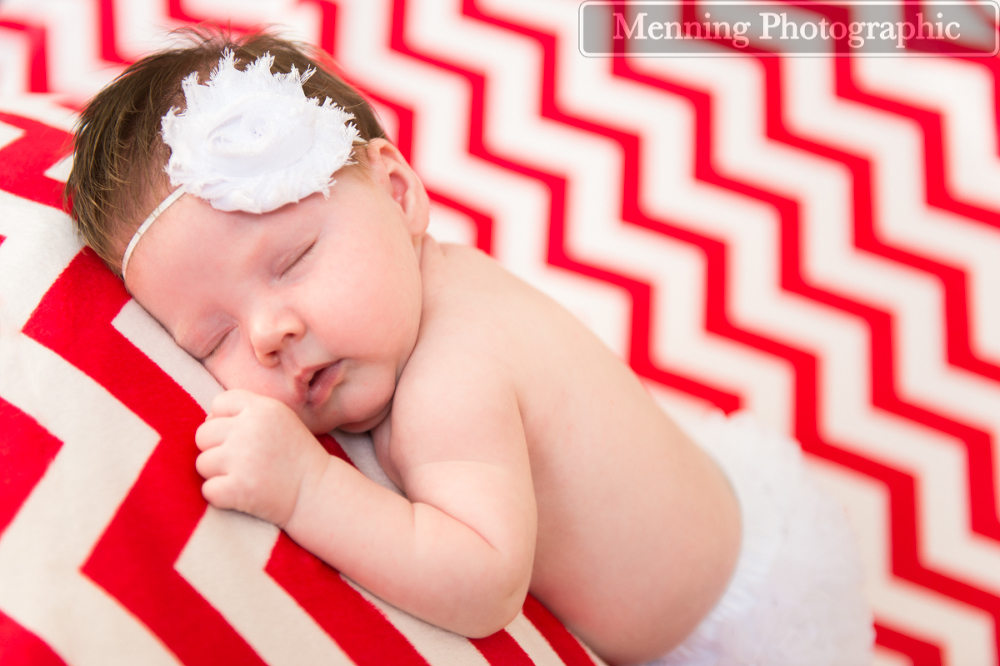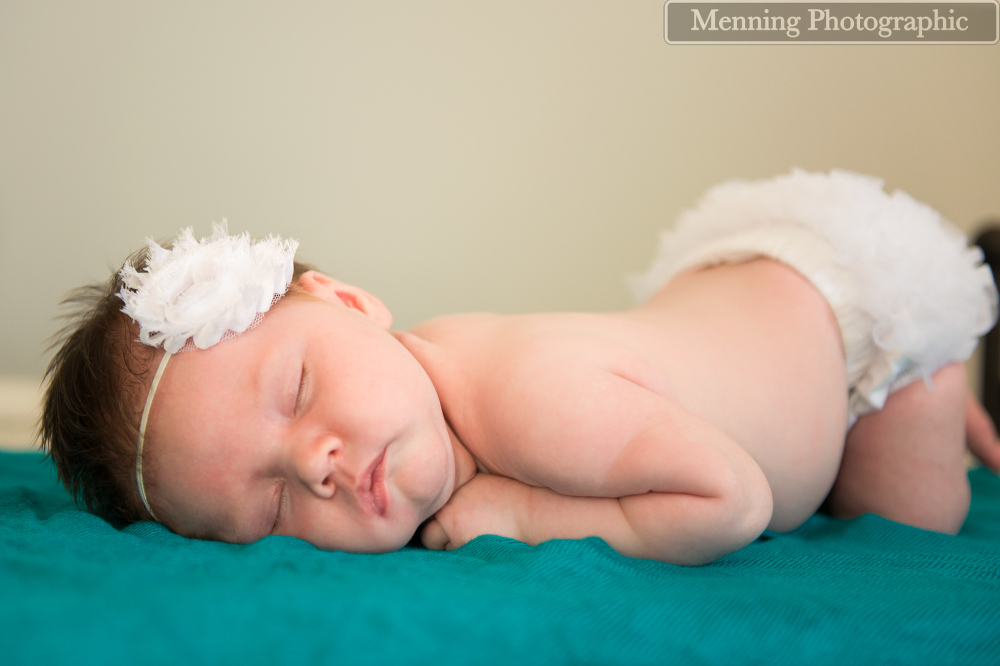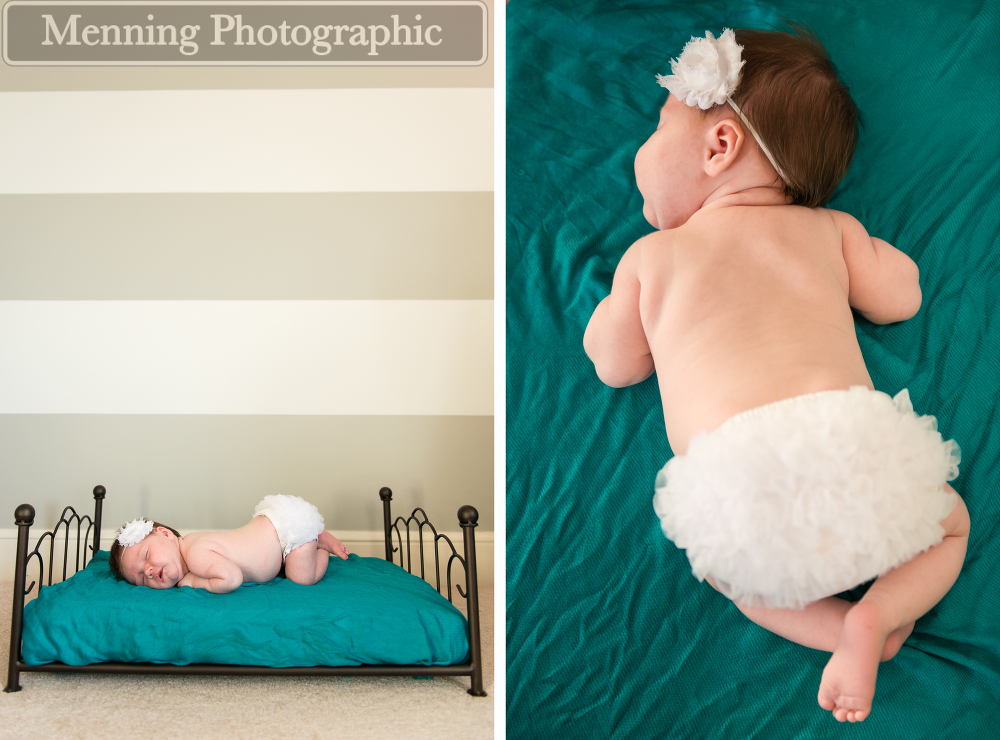 Kenley & friends: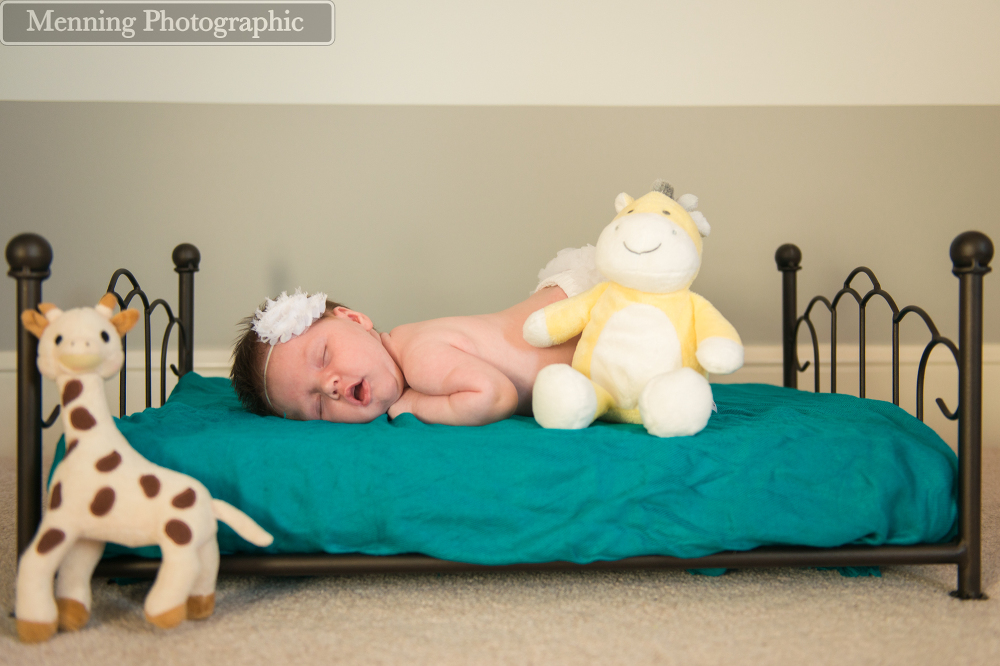 Her mommy is smitten & overjoyed.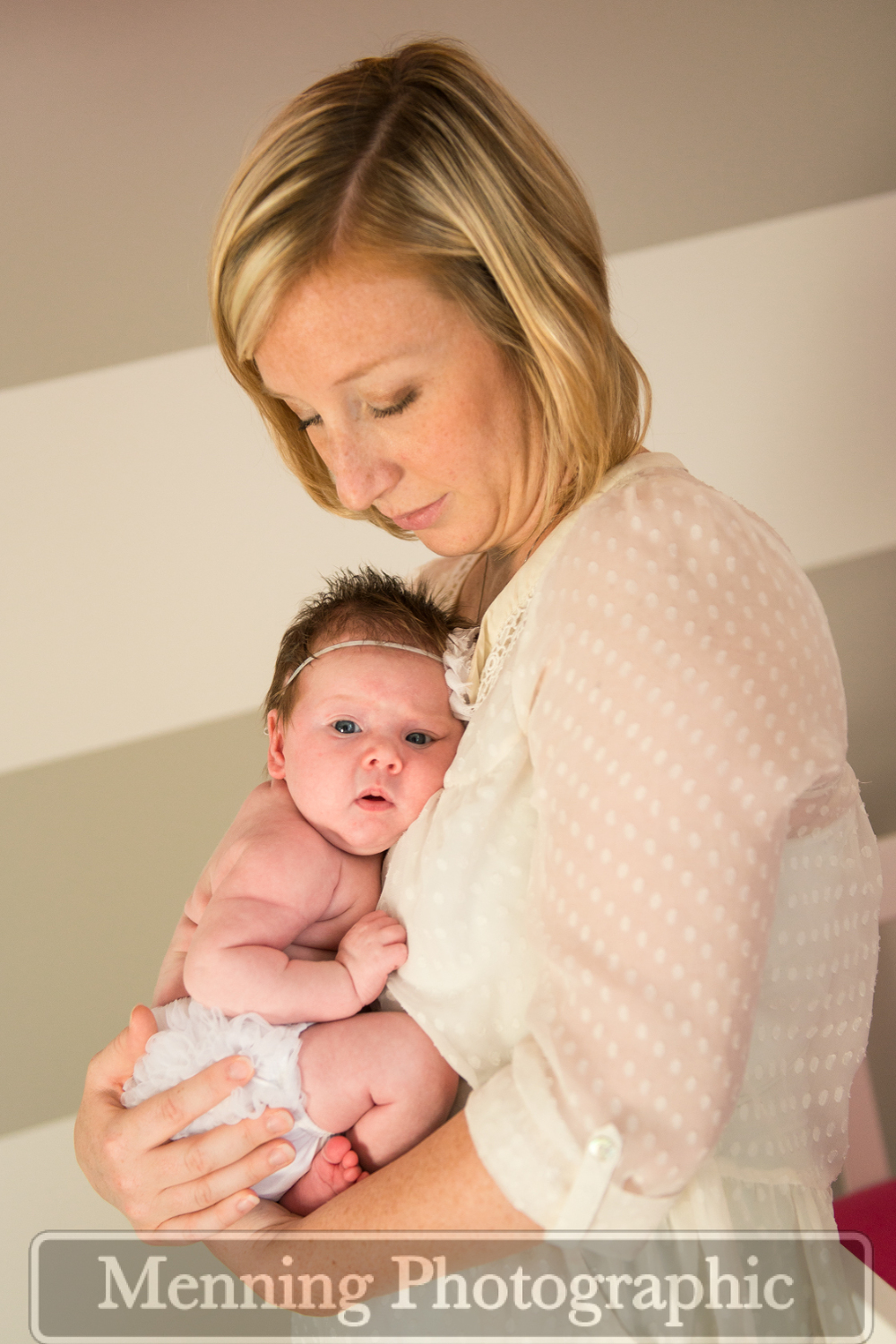 She's already making faces at the camera. (hehe)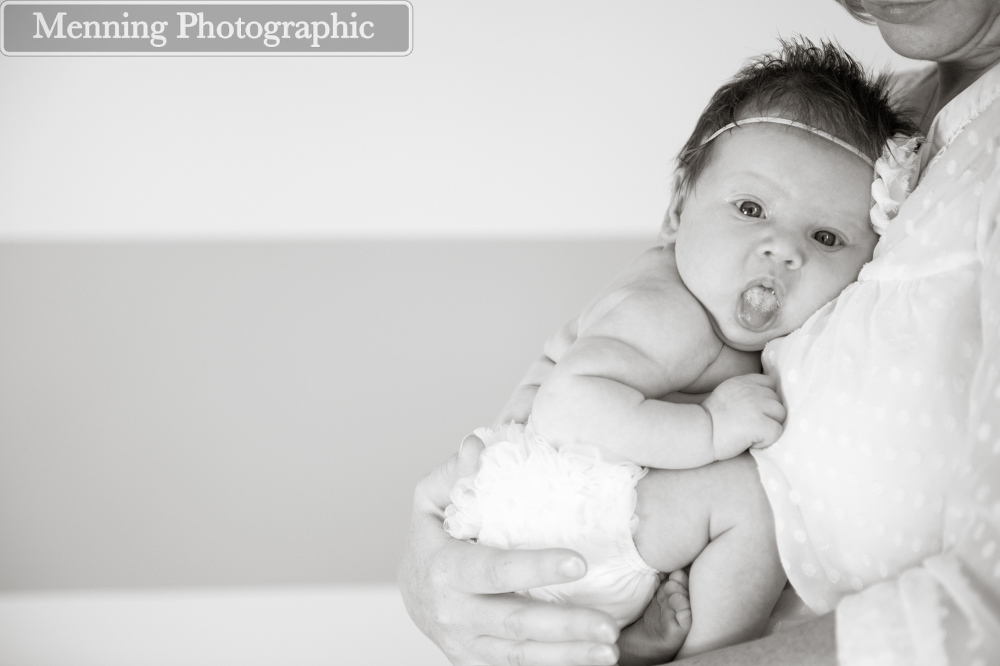 Her daddy is a fire fighter. 🙂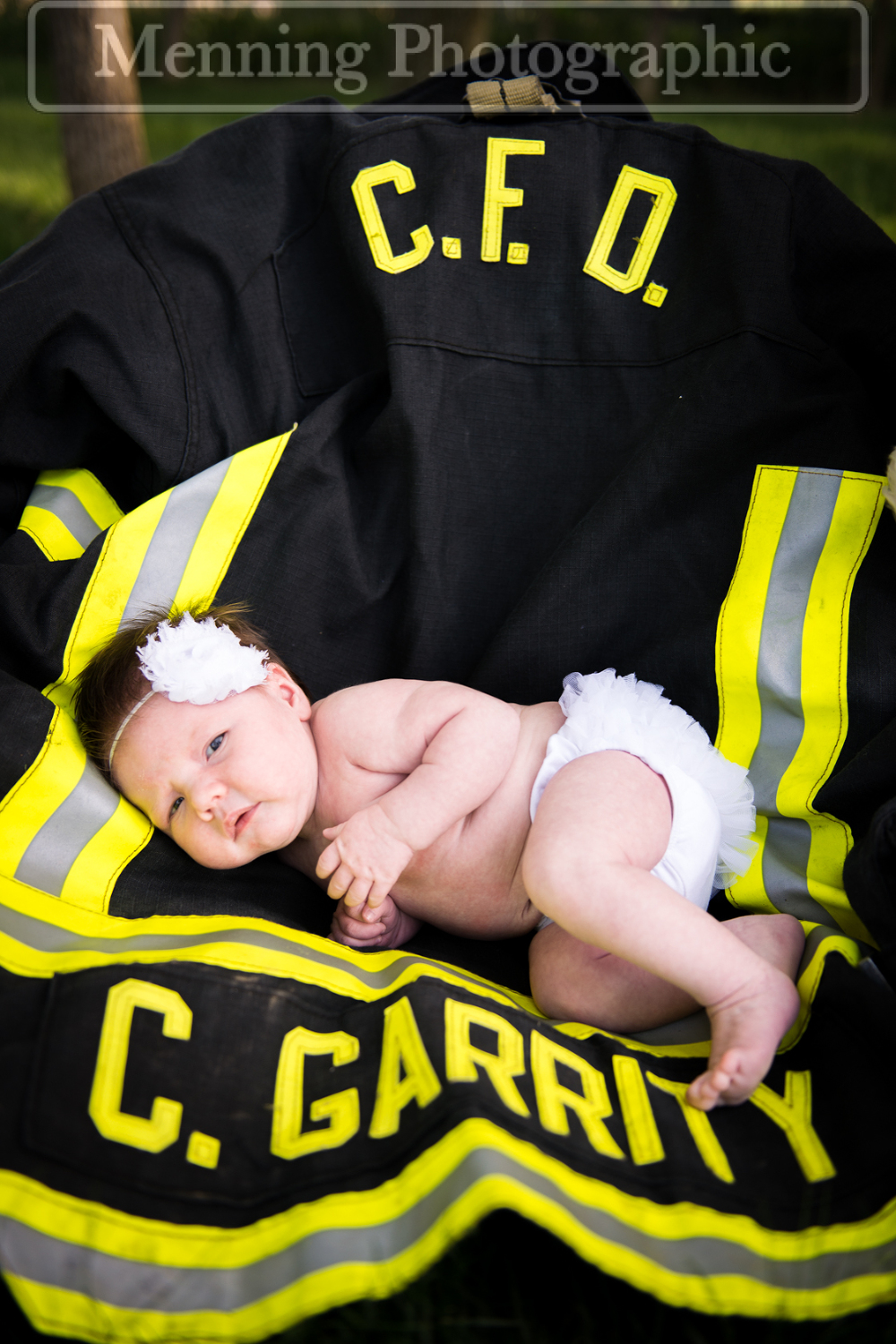 This photo was really popular on our Facebook page. 🙂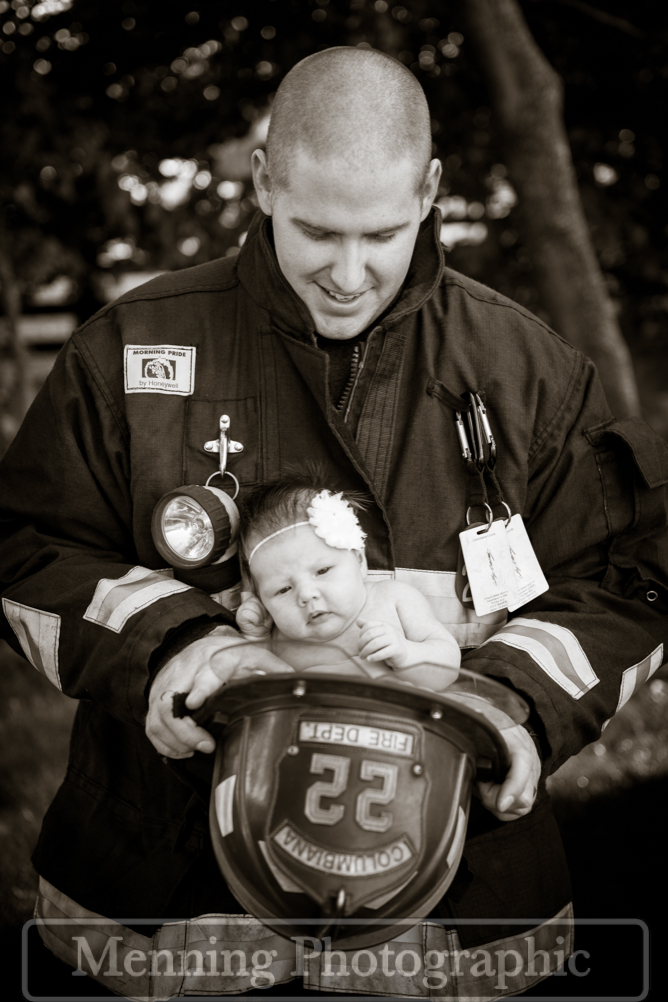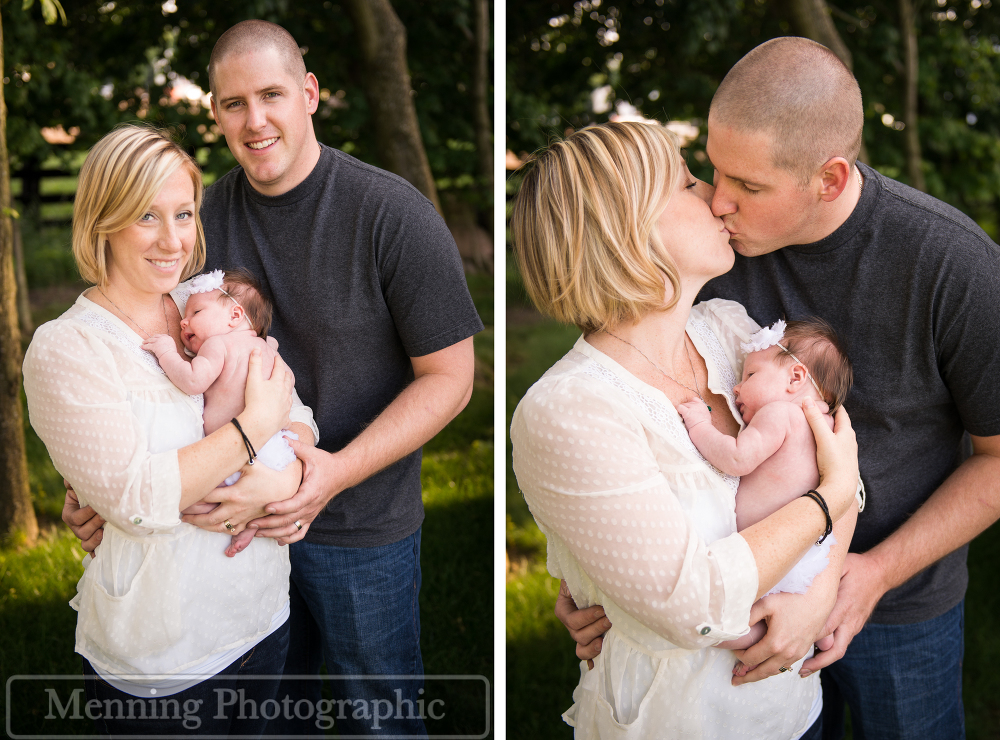 Sweet baby toes & chunky baby legs are a cute way to end this post. 🙂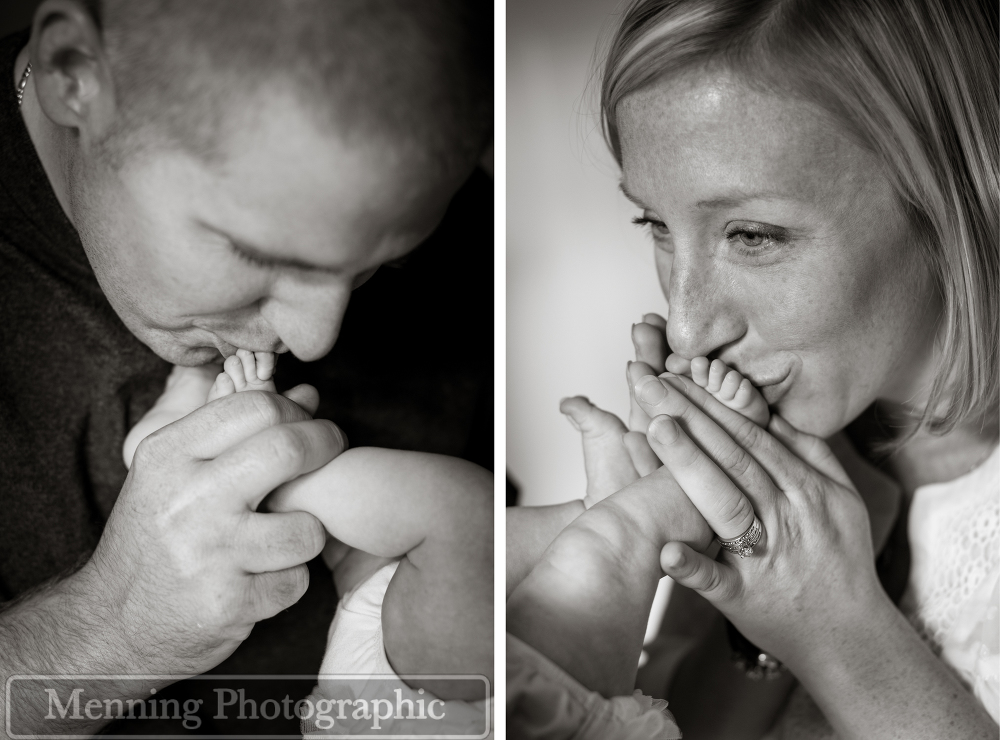 We'd love to talk to you about family or newborn photography. Call or email us. 330.651.4849 or info@menningphotographic.com
You can also hop on over to our Contact page.