On Friday, we took off for the mountains with our friends. Our goals were to take some unique, awesome engagement photos for Ashley & Nic (we posted about those here) and to have fun without modern technology. We turned our phones off all weekend because there was no reception to speak of; sometimes that's just what you need. We arrived to the cabin Friday evening and decided to play cards since it was raining. We taught Ashley euchre. She was a natural. Then we played Nerts, one of Ashley's & Nic's favorite games.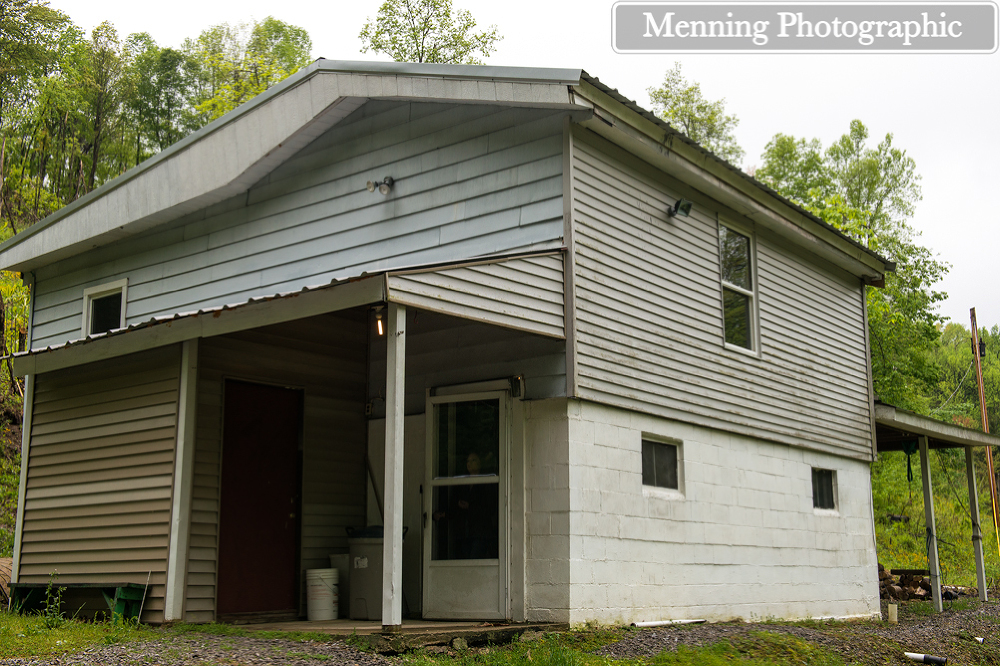 The next morning, we drove down the winding, one lane road to scope out photo locations. Unfortunately, we blew a tire. The manly men took care of it while Ashley & I watched. It's not that we don't know how to change a tire; we just wanted to honor our men by allowing them to save the day. 😉 They're studs.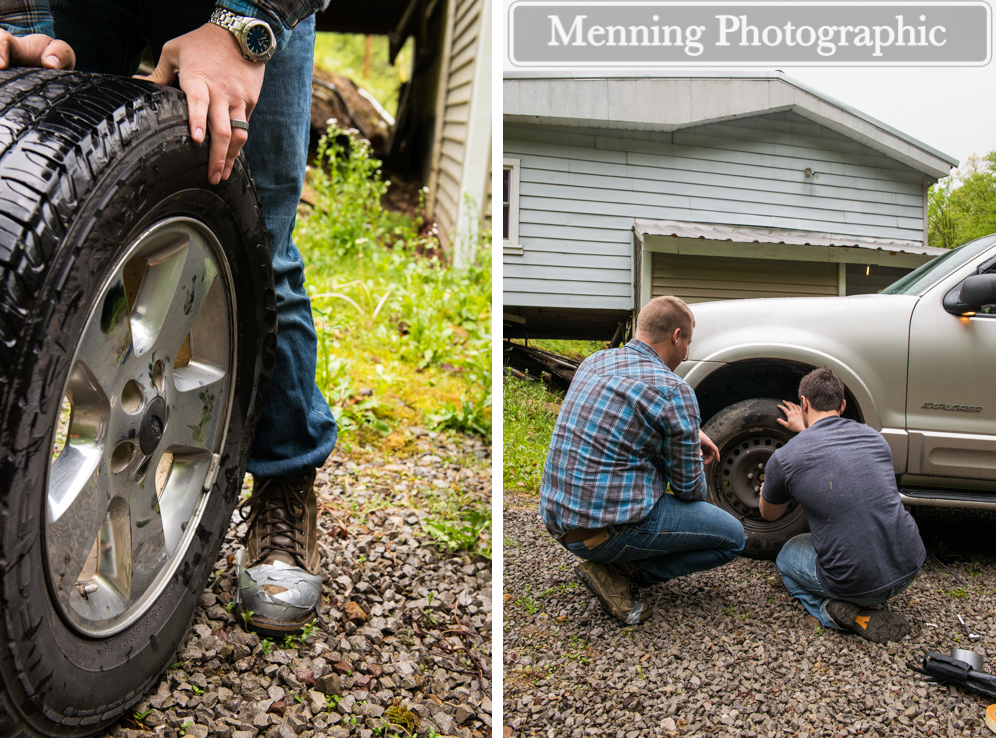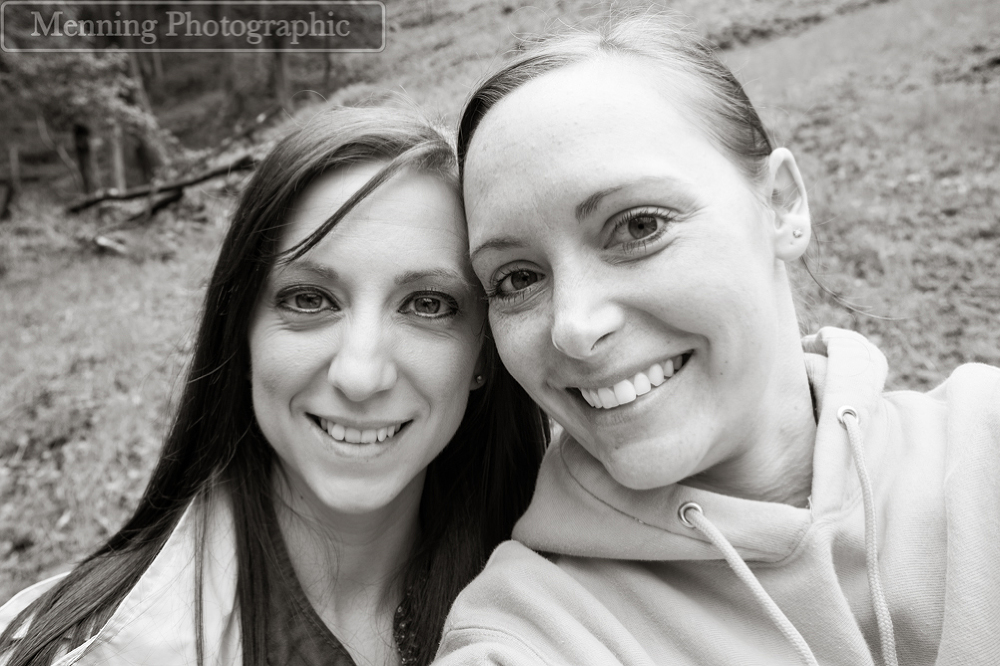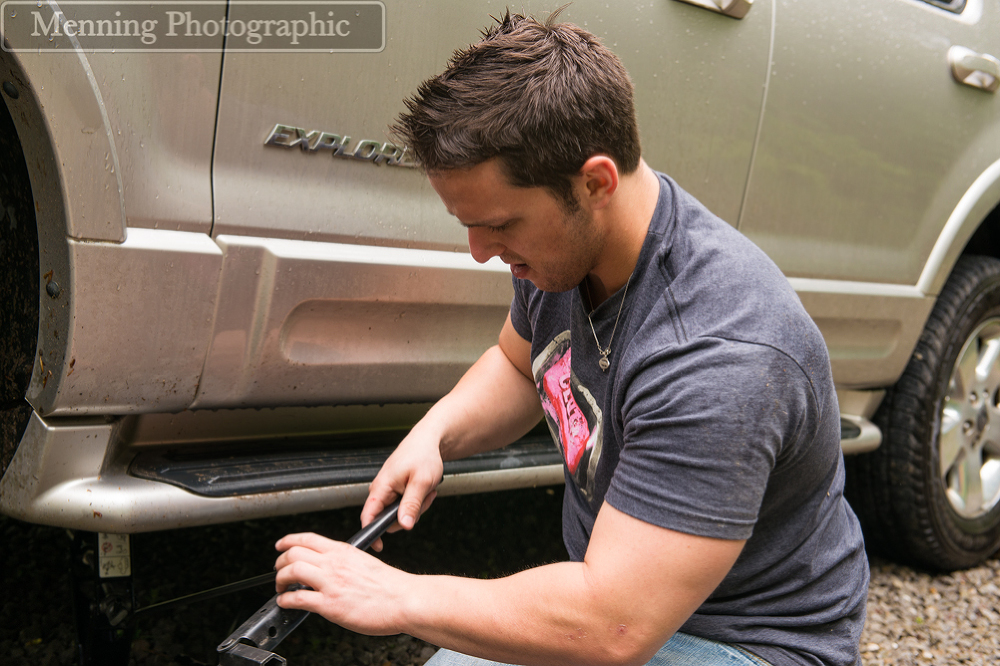 See what I mean? I am one blessed lady to call him my husband! 😀 He utilized a valuable tool called duct tape to waterproof his boots a little better.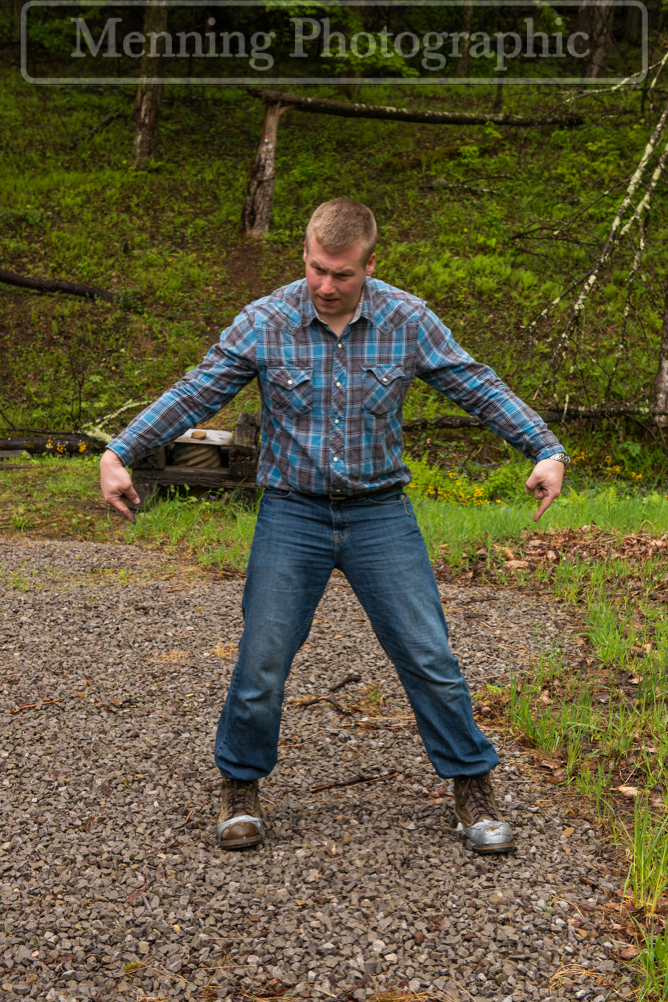 Once the tire was changed, the weather cleared up slightly and we braved it for the engagement session. You should really check out those photos if you haven't. After the engagement session was concluded for the day, Ashley wanted to take us to Potato Knob, a steep hike to a point of elevation 2440 feet above Holly River State Park. Since the hike was pretty treacherous, dangerous, steep, wet, and muddy, we left our camera behind. We took the following photos from the summit of Potato Knob with Ashley's iPhone.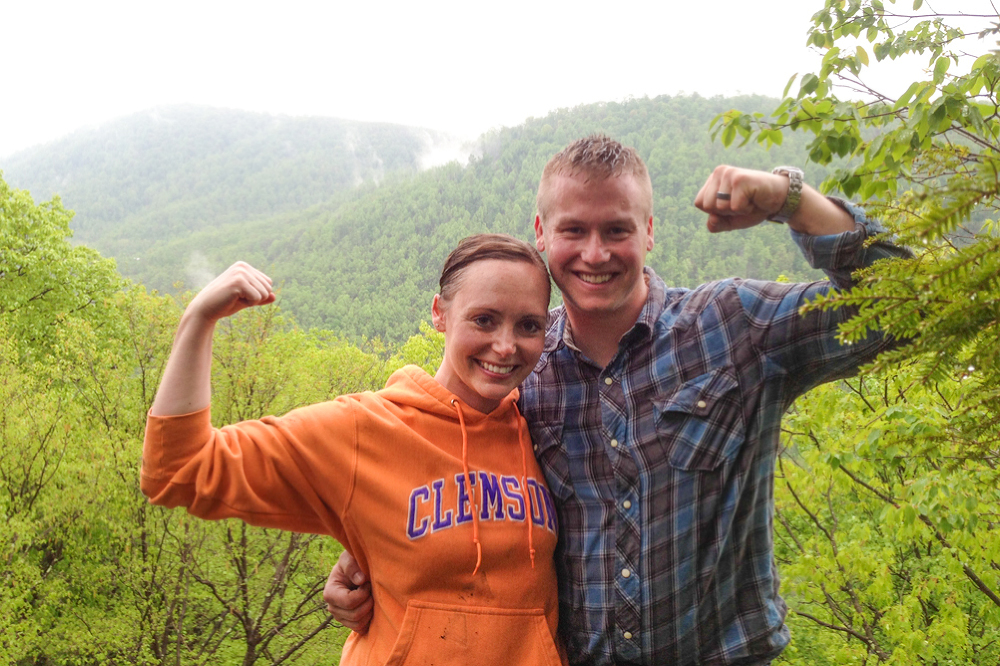 Gosh, were we sweaty, wet, muddy, happy, and feeling accomplished. Making it to the top of that hike was well worth it; the view was absolutely stunning! We could see the mist forming in between the mountains.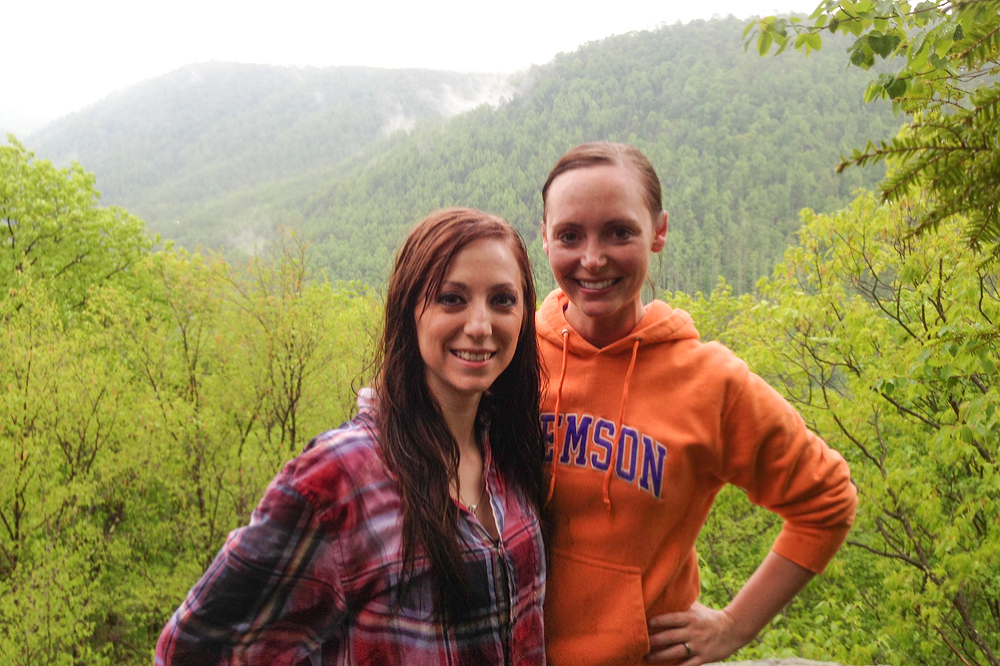 Flapping my arms to feign flying somehow seemed appropriate.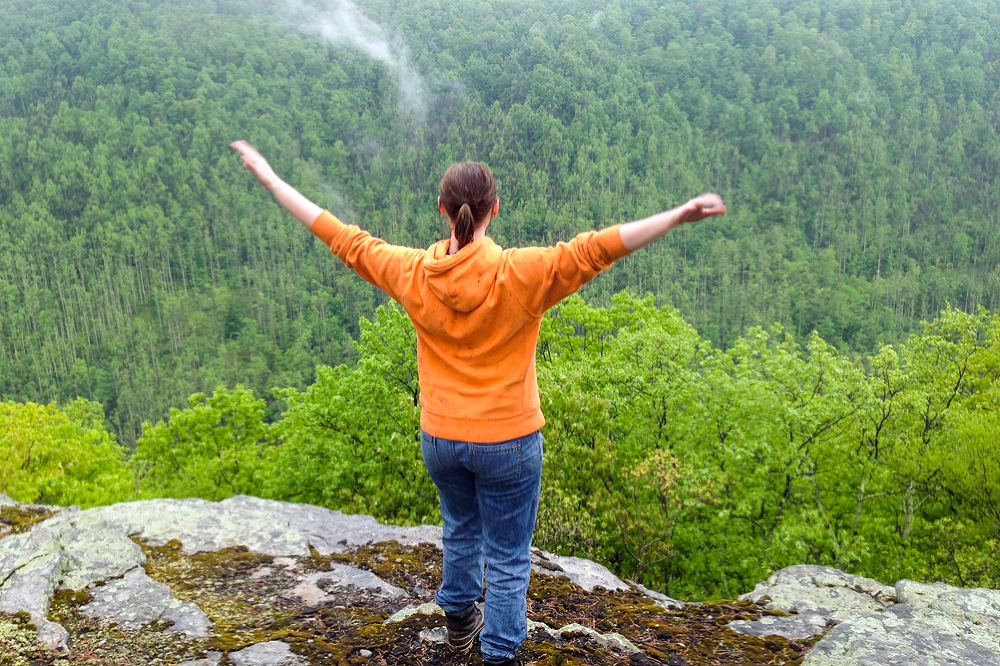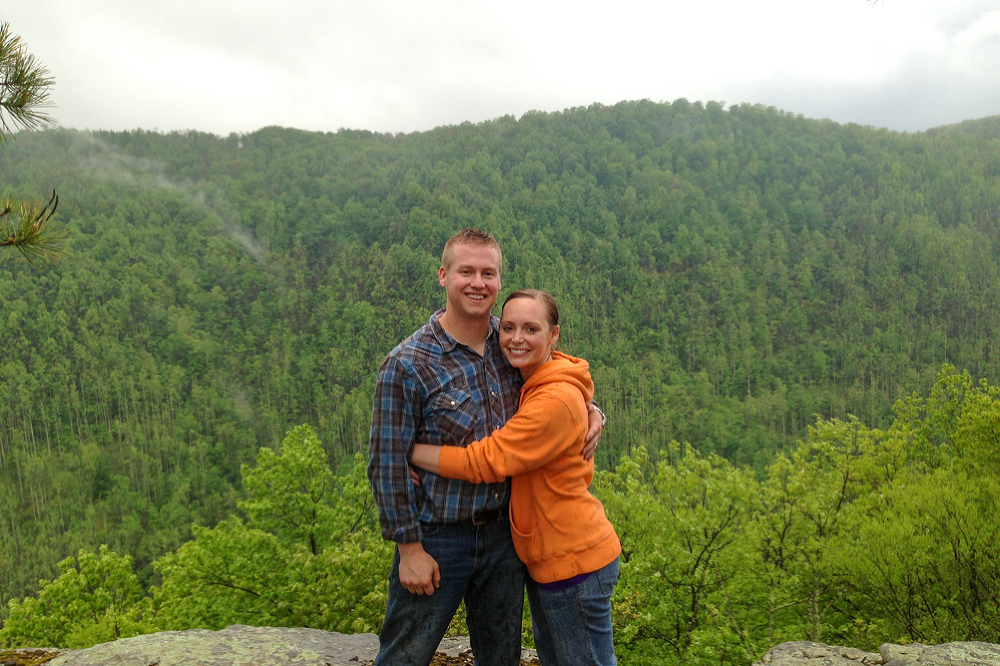 We're way too sexy for those boots. As we were hiking through mud, water, down trees, sharp rocks, and tree roots up a steep hill, fashion was pretty low on the priority list. Fun and memories with friends was number one.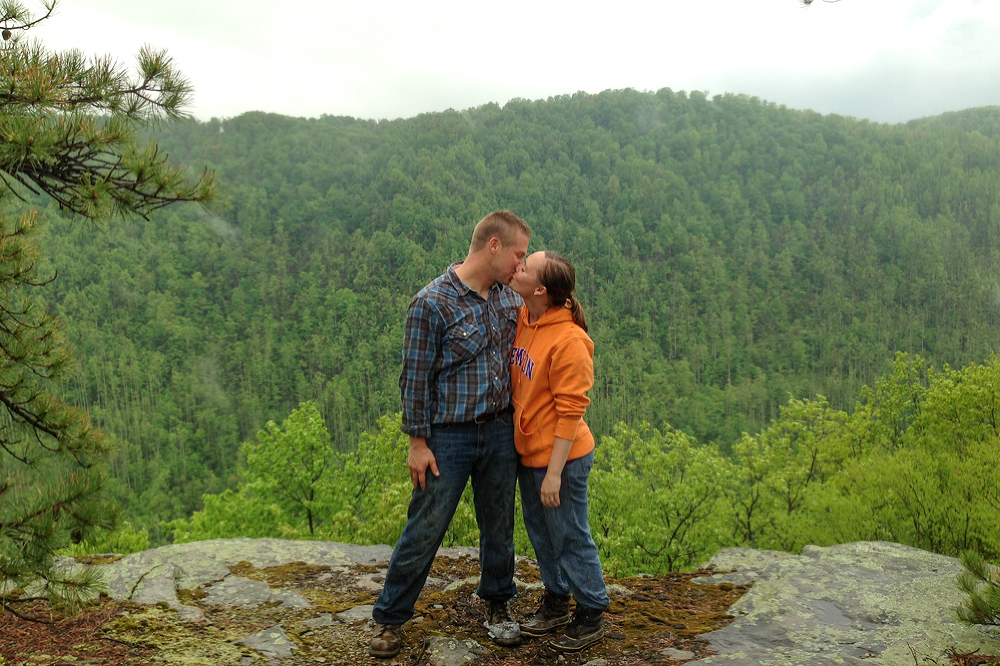 A couple of cuties: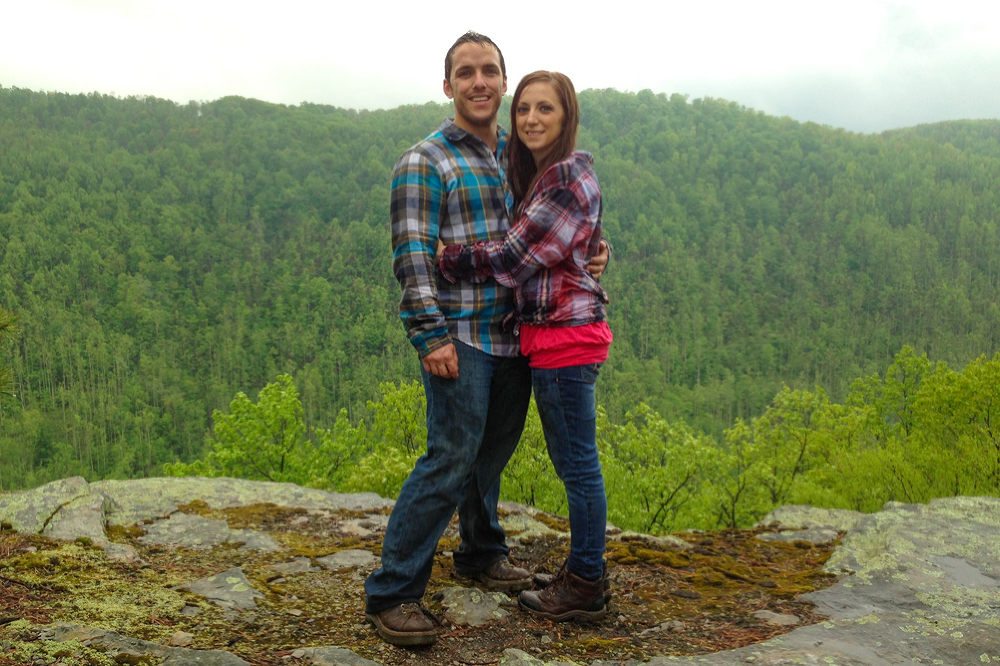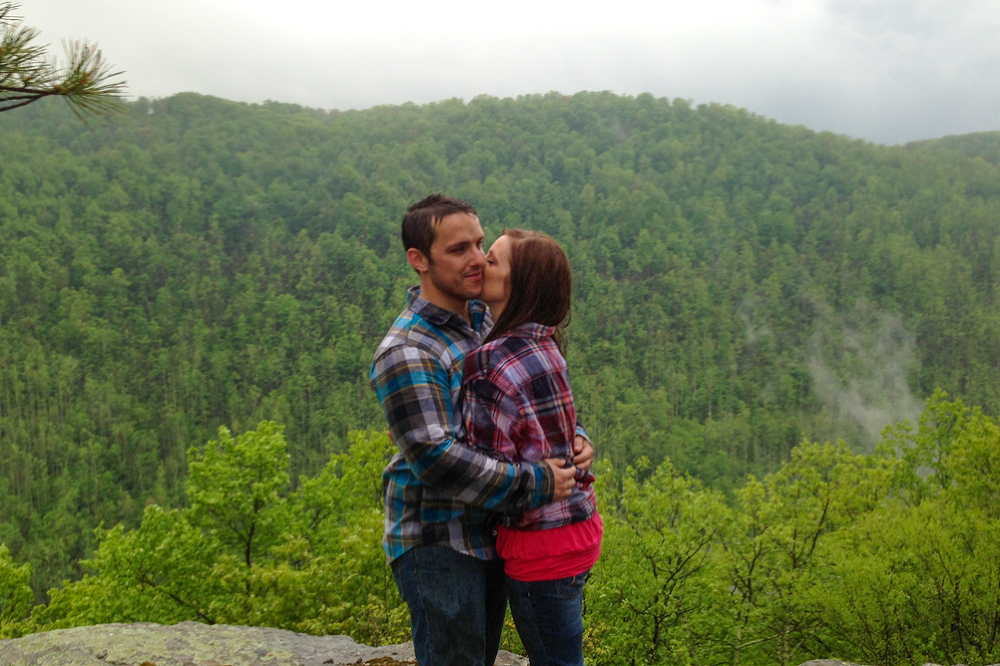 It seems as we grow "older" we sometimes don't invest as much time with our friends. All of our lives become busy, our jobs sometimes get in the way, our schedules clash, and we feel pulled in many different directions as our lives evolve. This weekend was wonderful because we all four were investing time in one another although Ashley & Nic are incredibly busy planning a wedding and preparing to begin their lives as a married couple together and Josh and I often seem not to have a free moment because of our busy schedule. We connected in a beautiful place and were reminded that God's creation and his hand in forming our friendships should not be forgotten. We're all thankful for each other.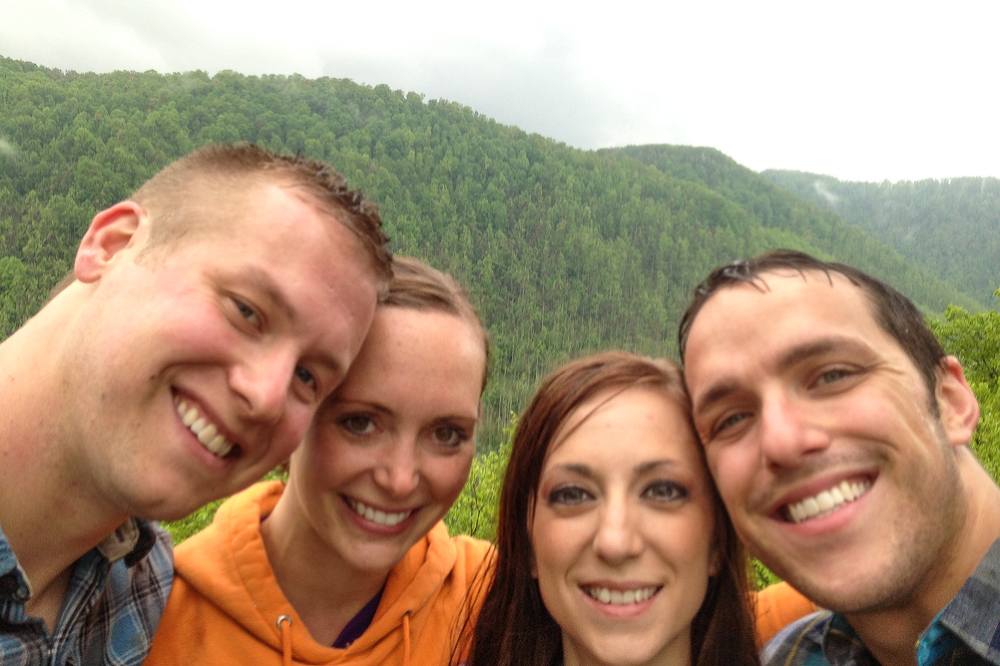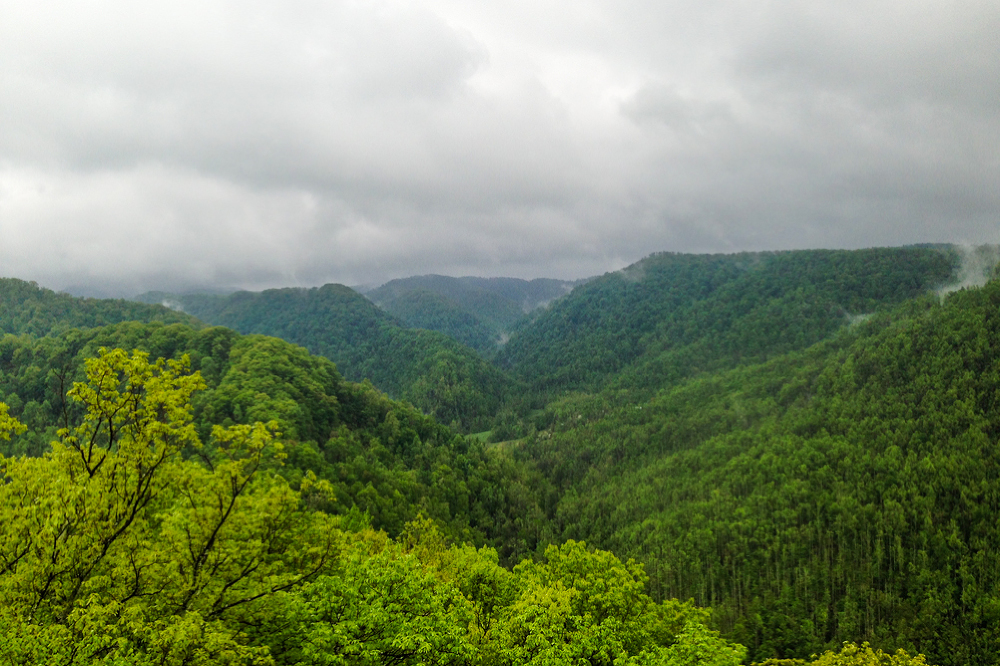 On Saturday night, we built a fire, roasted hot dogs, and cooked hamburgers. We were all whipped from our long, strenuous day so we headed to bed early and slept in fairly late. Sunday morning was sunny and cold. We stirred up the fire and built hobo pies for breakfast.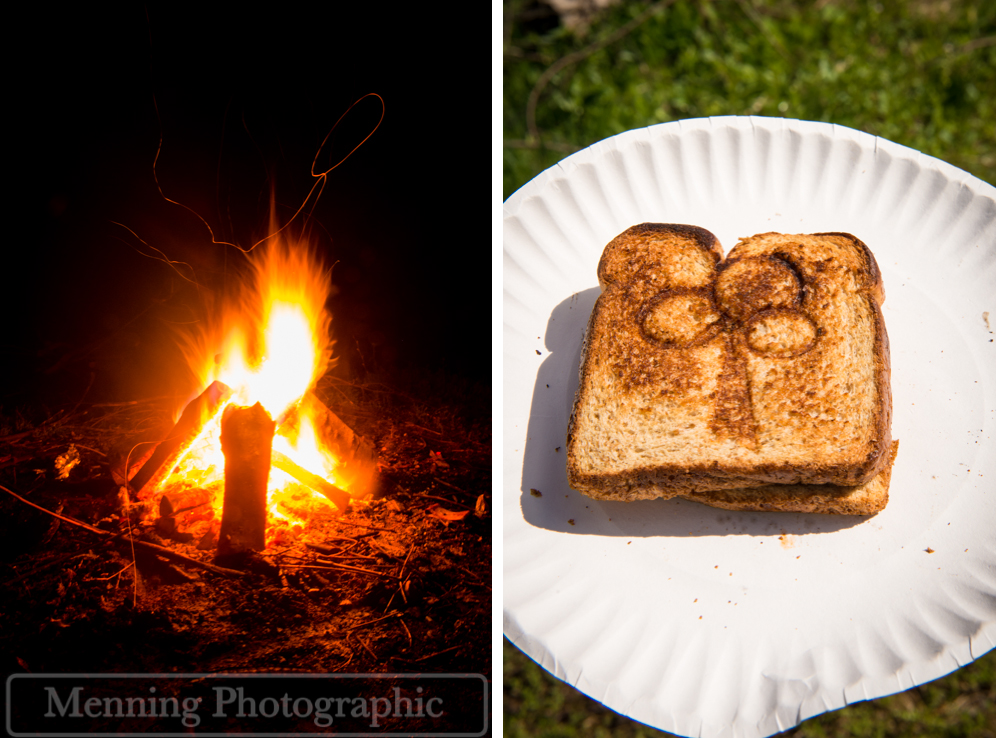 This weekend felt like a symbolic kickoff to summer.
Dear Hobo Pie Maker & Fire Poker:
Don't get too comfortable. Although we'll be busy, we'll definitely make time for you. We love summer!
Love,
Josh & Danielle
🙂 Thanks for the fun weekend, Ashley & Nic! Also, a special thanks to the Channell family for so graciously allowing us to stay in your cabin this weekend!
We'll be back to our regularly scheduled photography blogging next. 🙂