A few adjectives for Quinn's & Melissa's engagement session: magical, enchanting, vintage, stunning, bucolic, and cozy. We are THIS excited to share the photos with you so I won't narrate too much (if possible 🙂 ).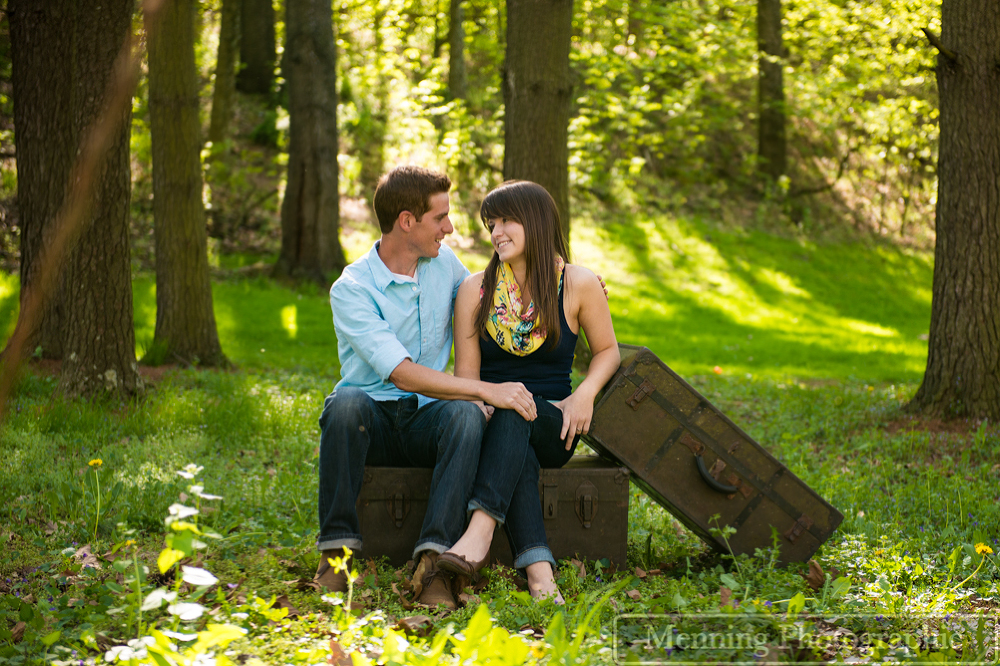 We began the engagement session at Beaver Creek State Park- where Quinn proposed to Melissa.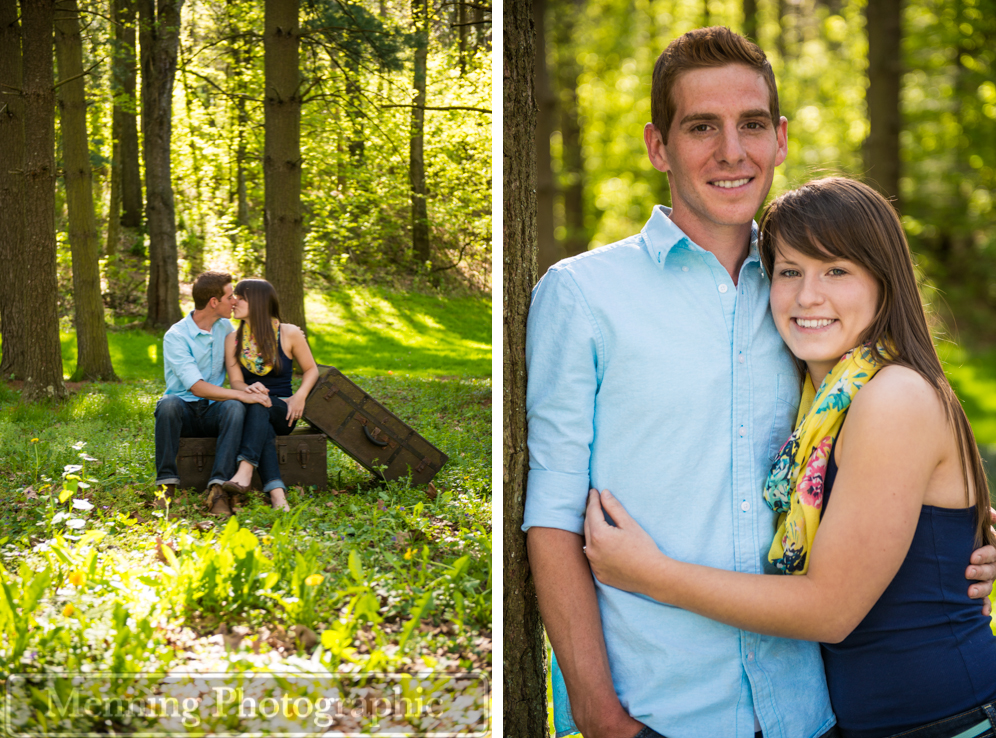 Even though I said I wouldn't narrate too much, I am certain you want to hear their proposal story because it's too cute. Quinn & Melissa were on a date at Beaver Creek. Quinn brought pumpkins to carve. One of those pumpkins was extra special because Quinn pre-carved it from the bottom, placed a gorgeous heirloom diamond inside, and placed the bottom of the pumpkin back so that Melissa would not realize anything was amiss when she started to carve from the top. Quinn said he started to get slightly nervous that Melissa wasn't going to discover the diamond inside of the pumpkin guts and goop, but she eventually did & she excitedly answered, "Yes" when he asked her to be his wife.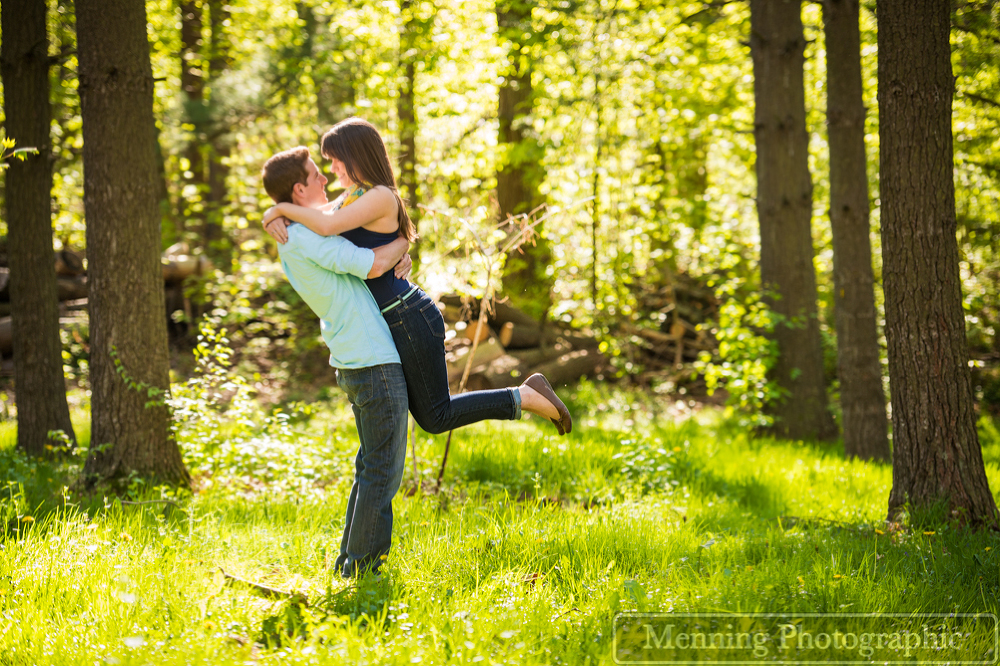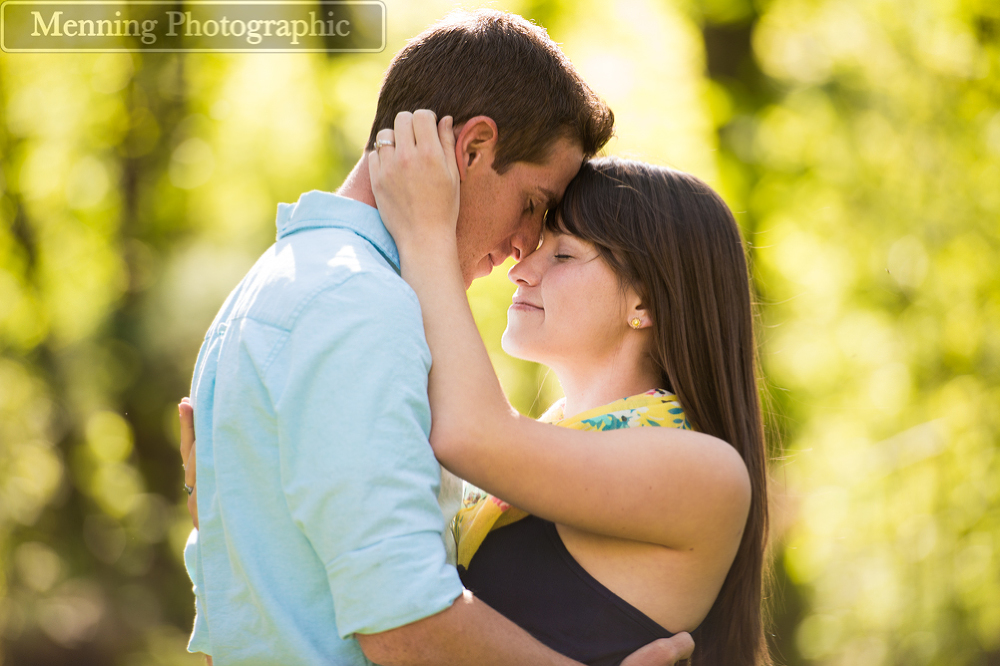 We loved that they were up for adventure and fun during their engagement session!

Josh captions this photo: Quinn, The Old Spice Man.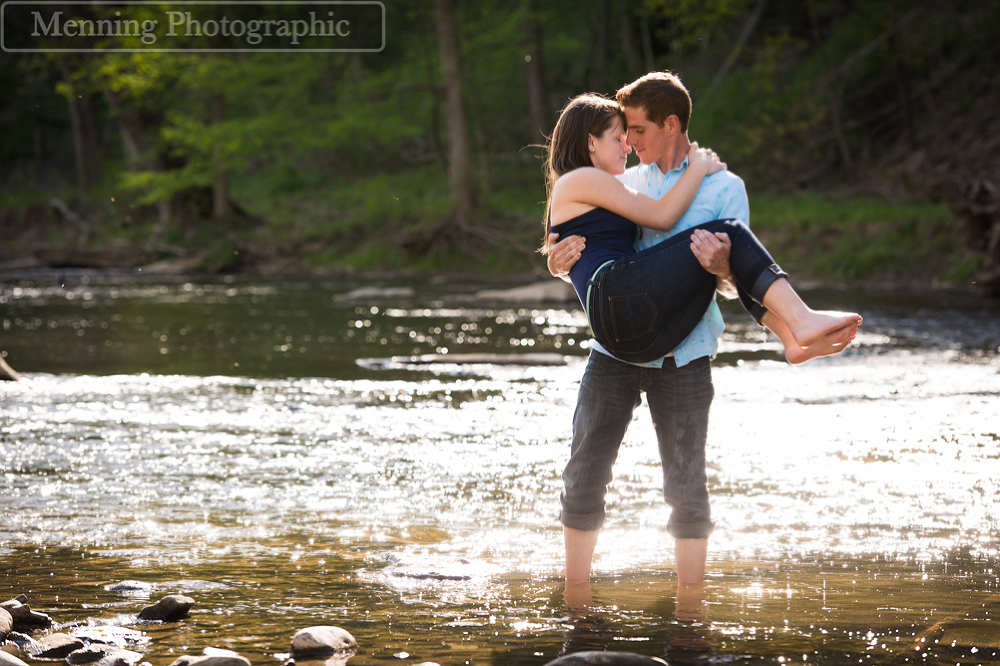 They busted out the rods and reels.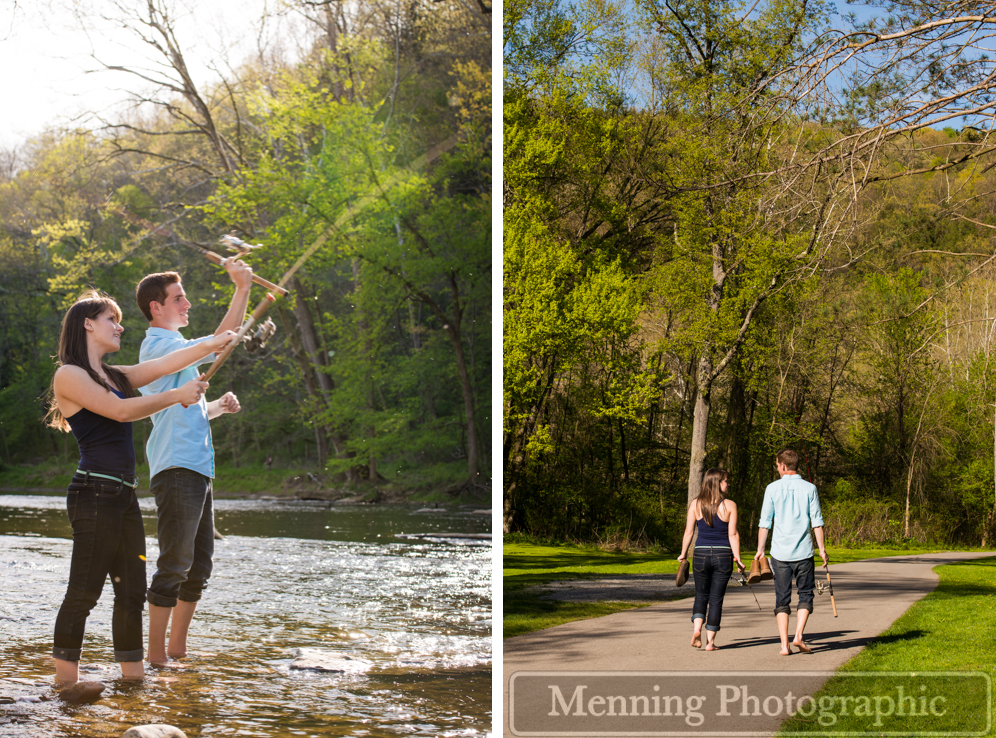 I caption this: Melissa, Seriously, Could Your Eyes Be More Beautiful?!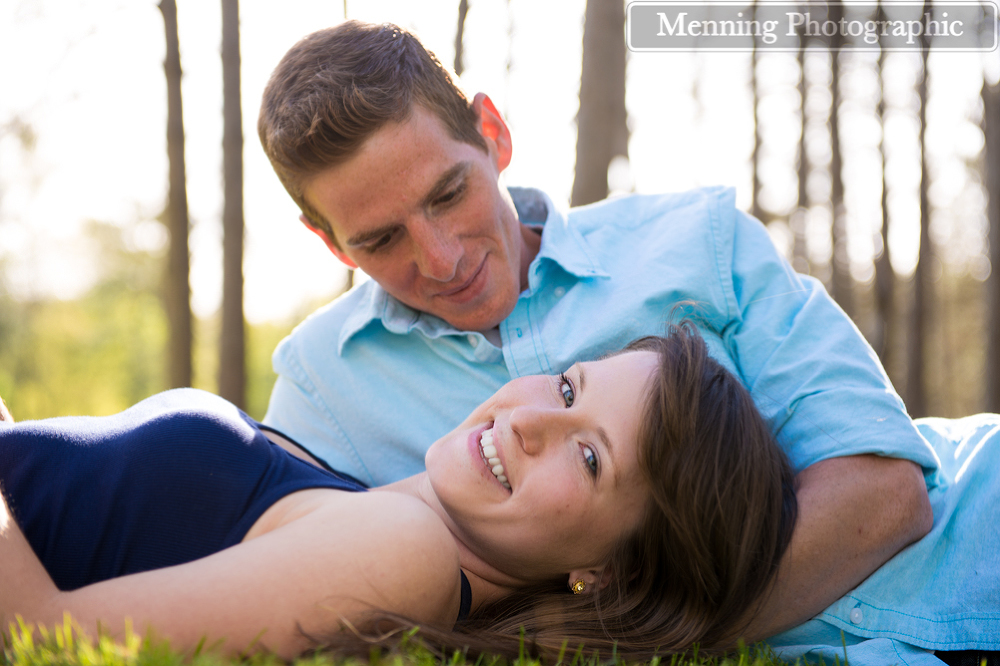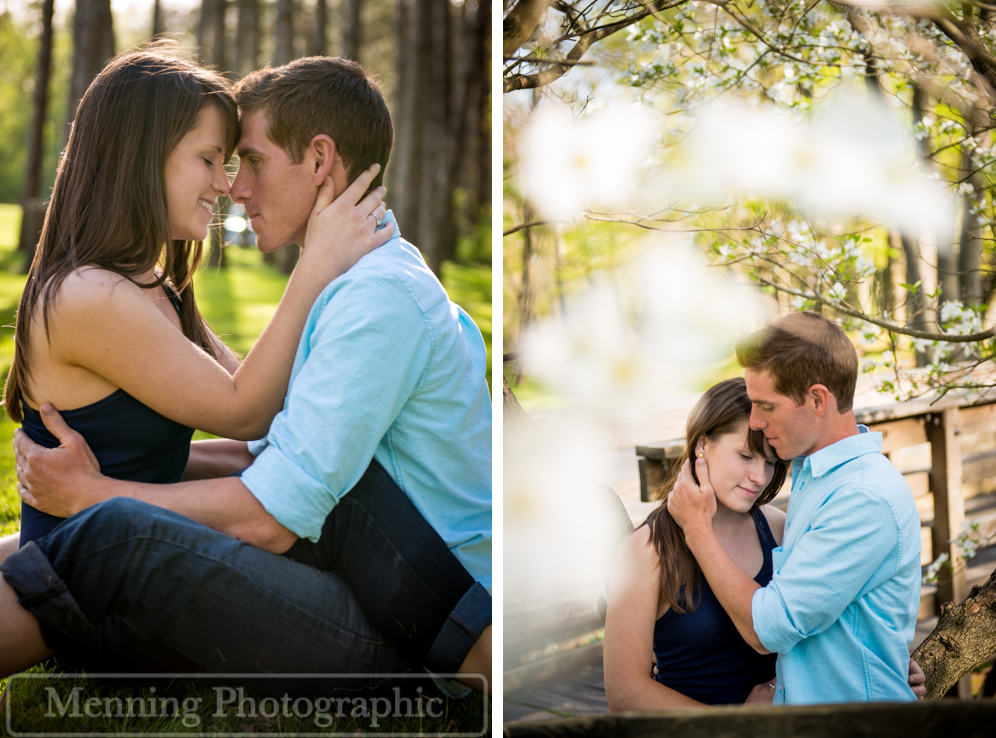 The next bucolic location was Quinn's childhood home. That's not his home; that's a shed on the property. 😉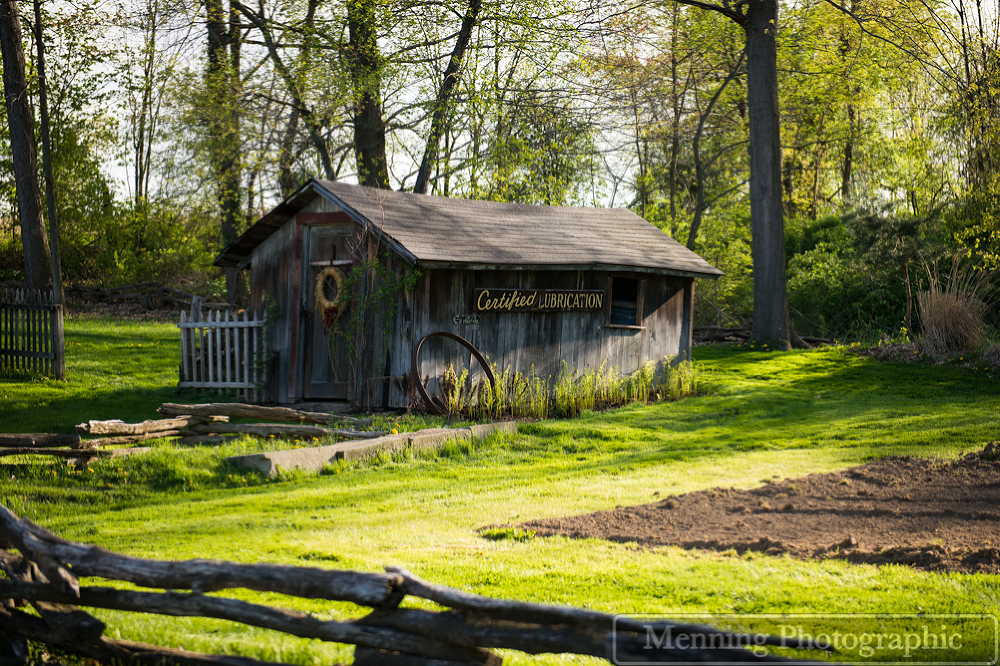 When we first chatted with them about their engagement session, they said they were interested in trying a vintage theme for some of the photos. We said, "Heck yes!"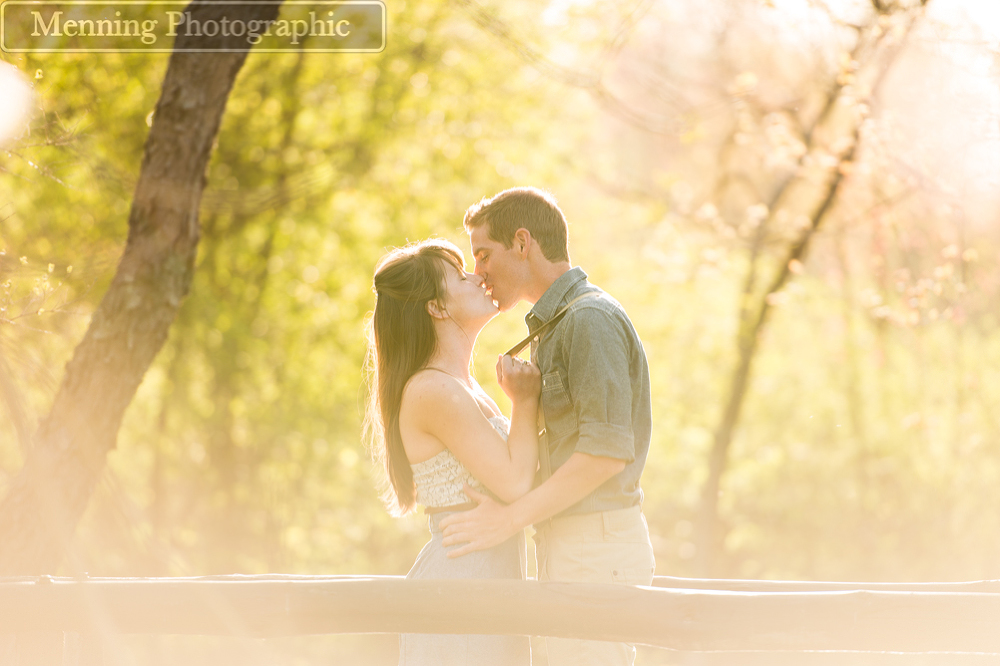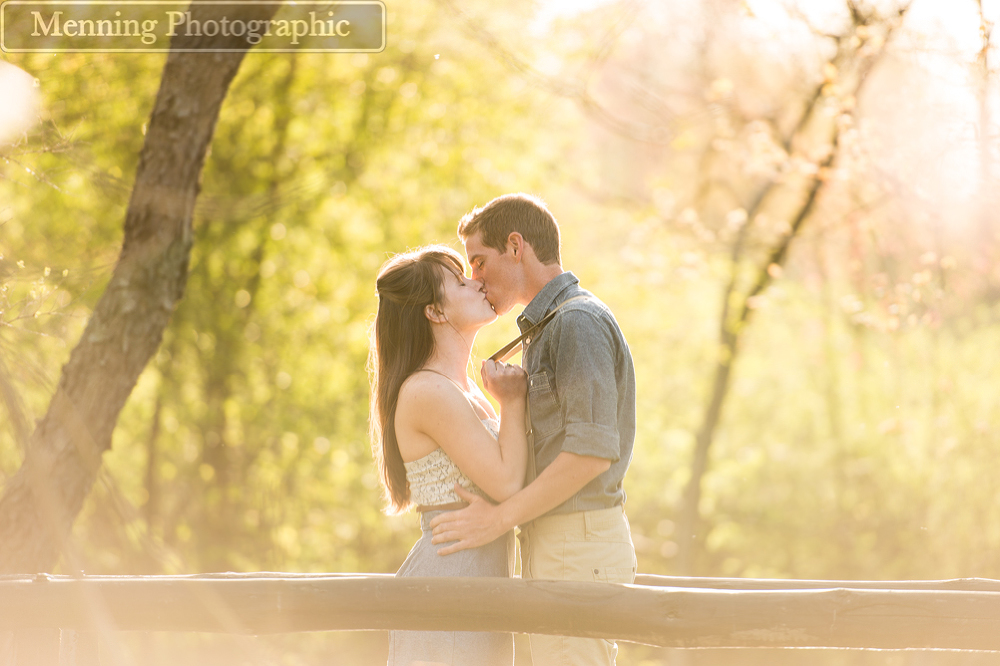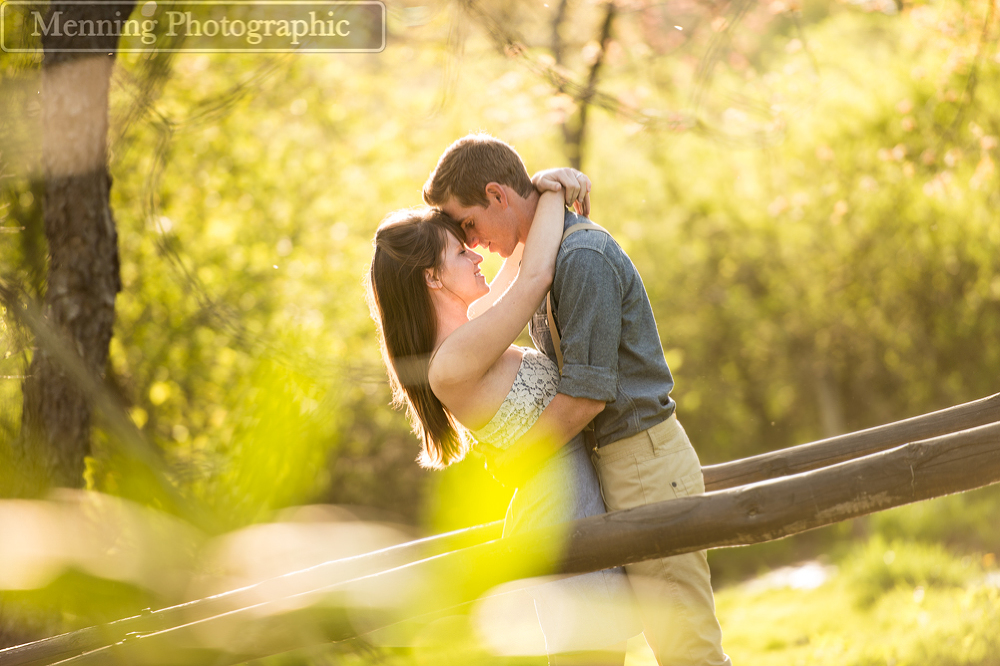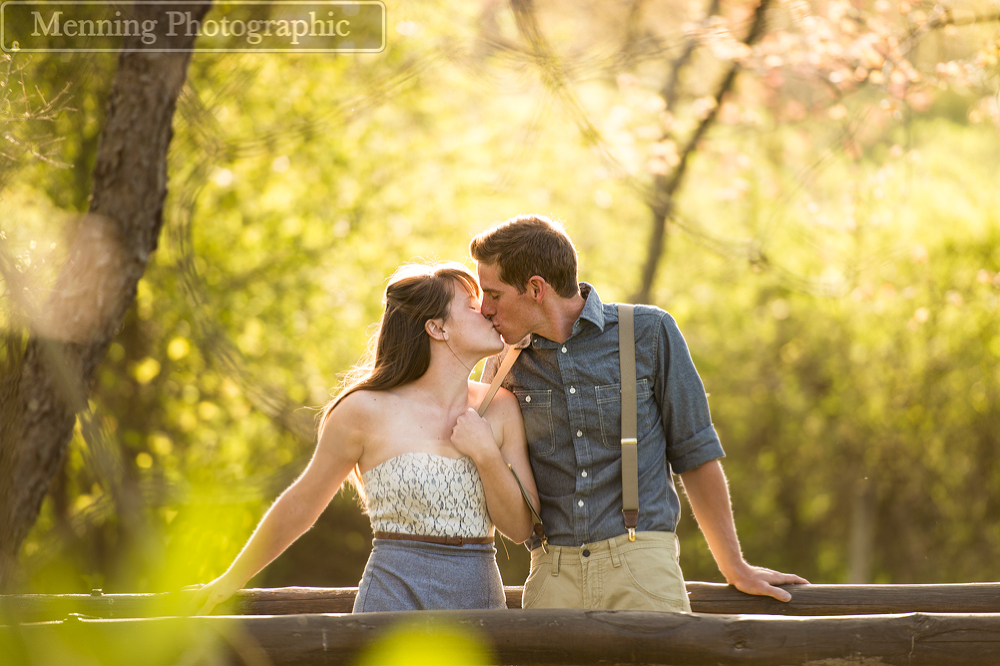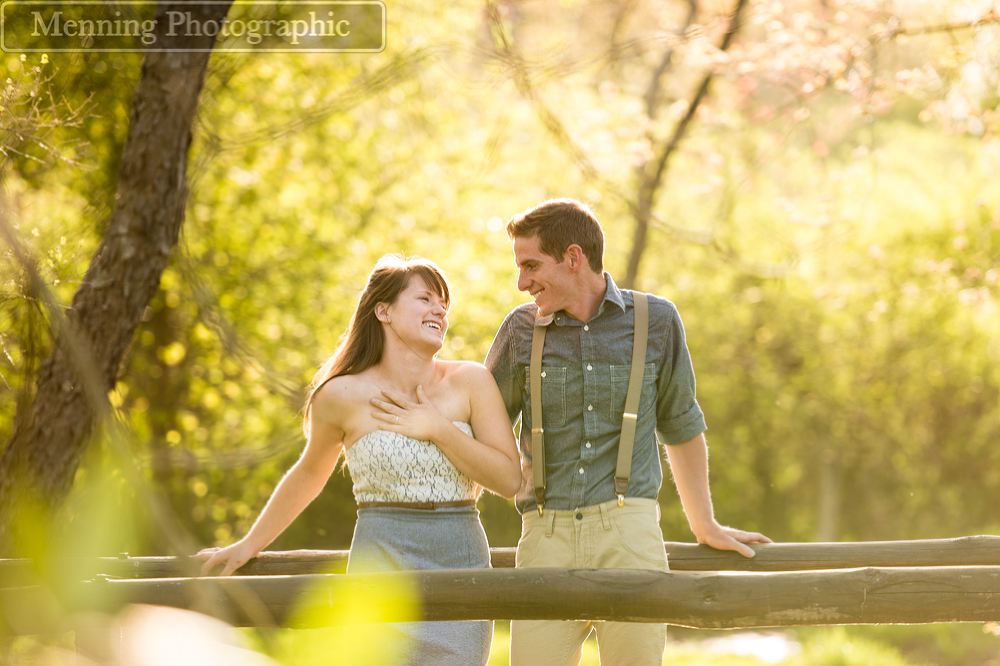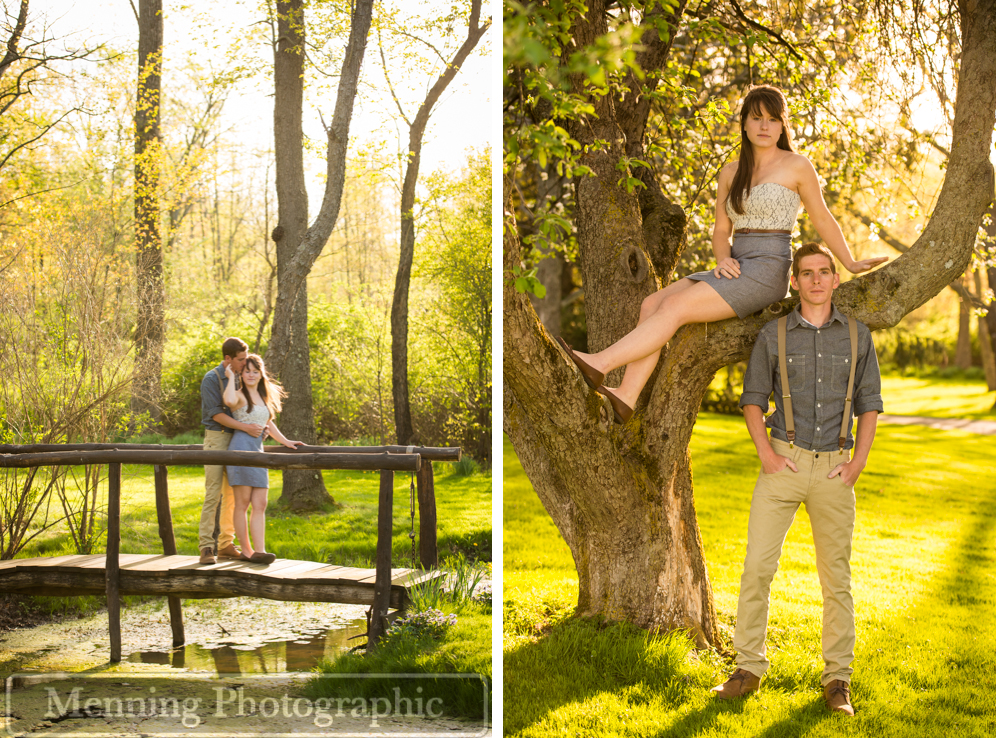 This is nothing short of dreamy.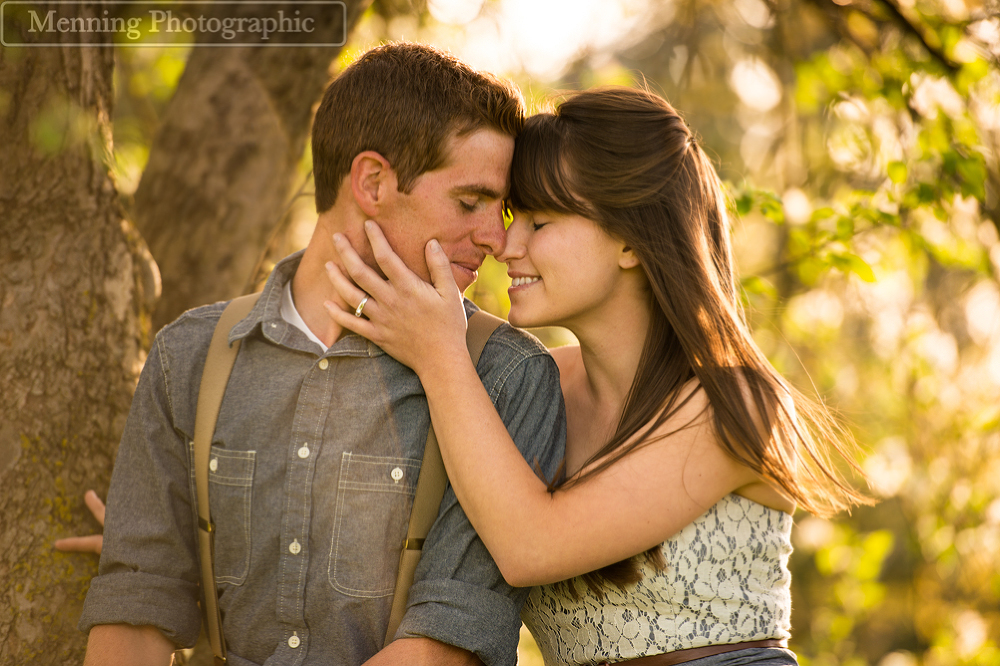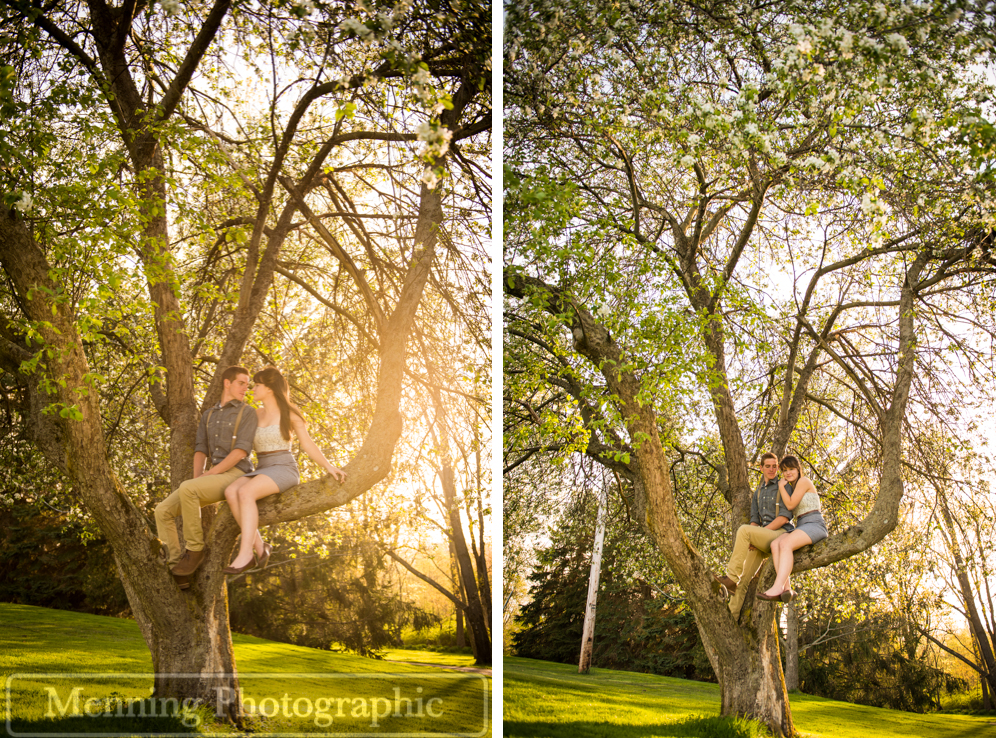 They're on a boat! All they need are "flippy floppies."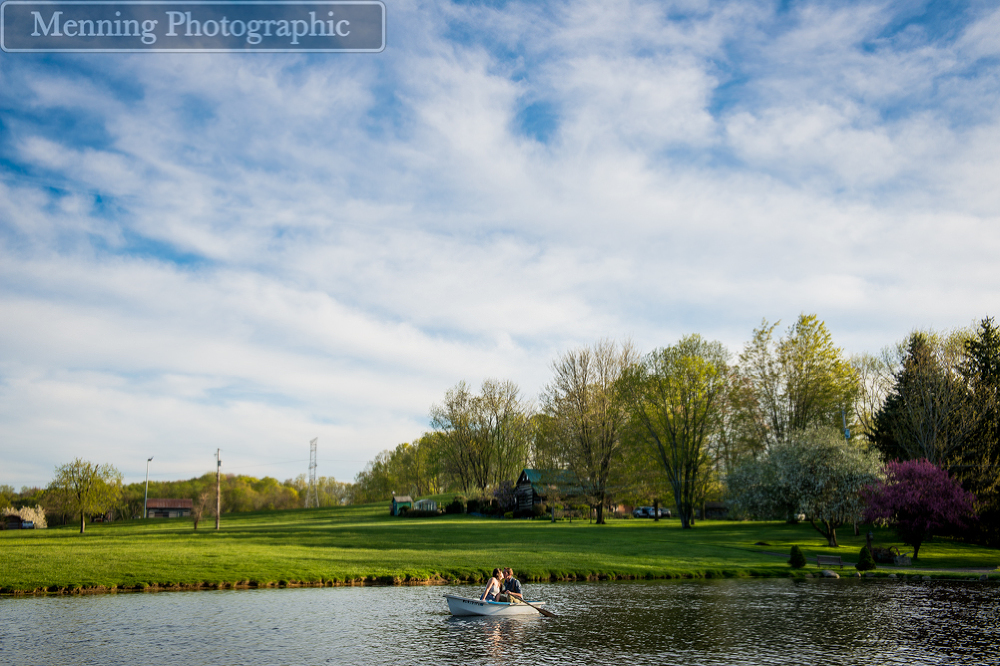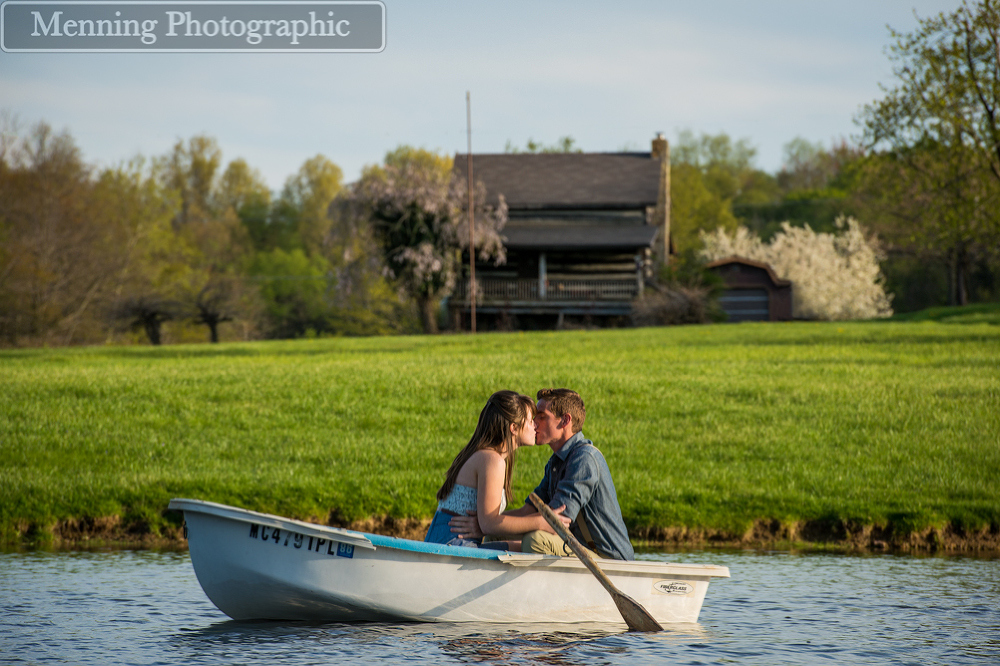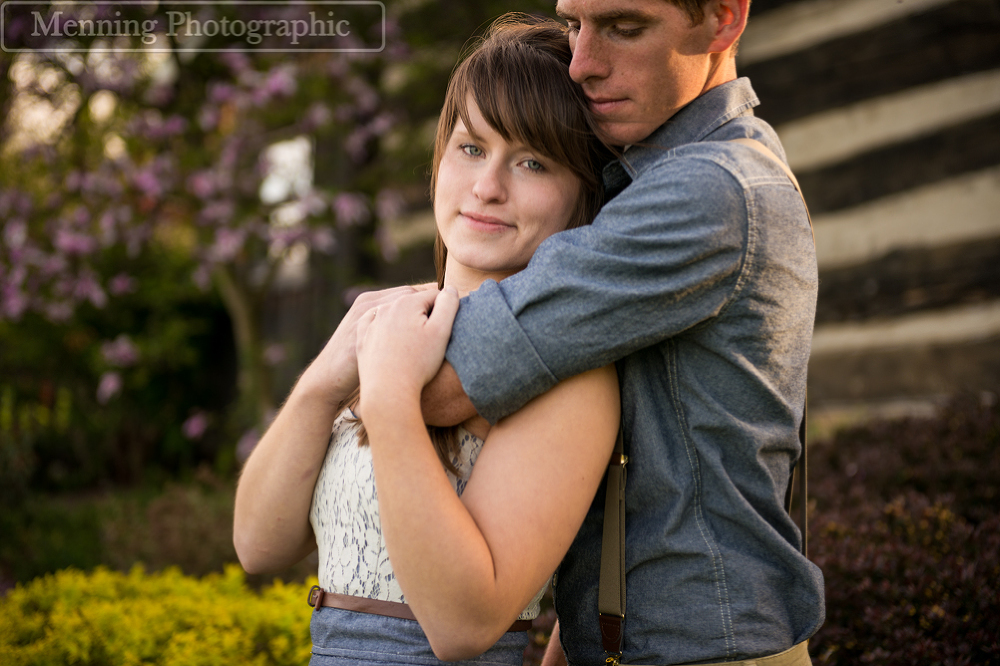 Gorge!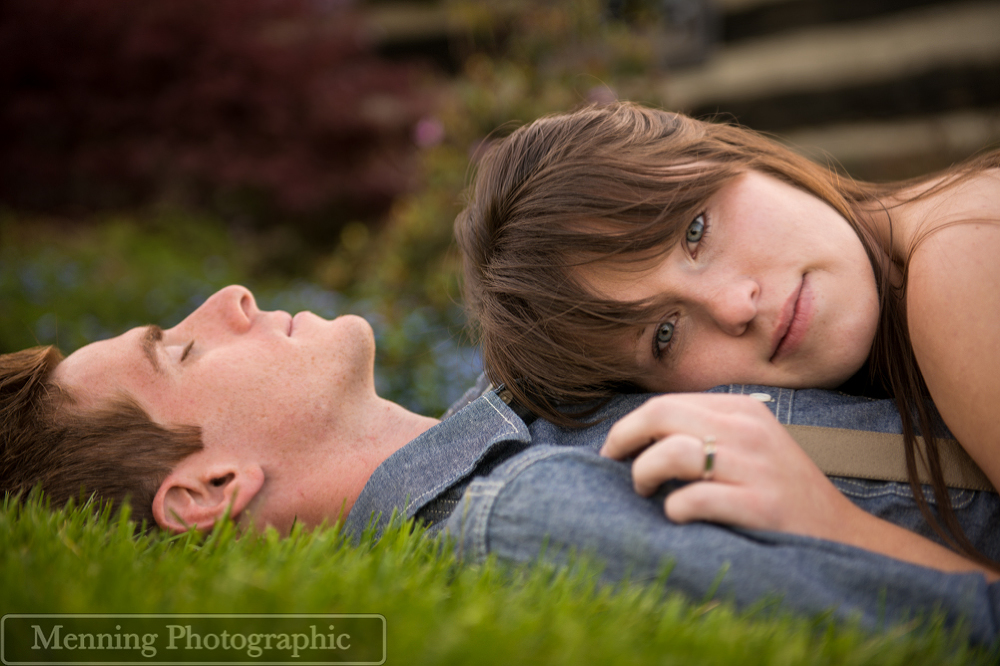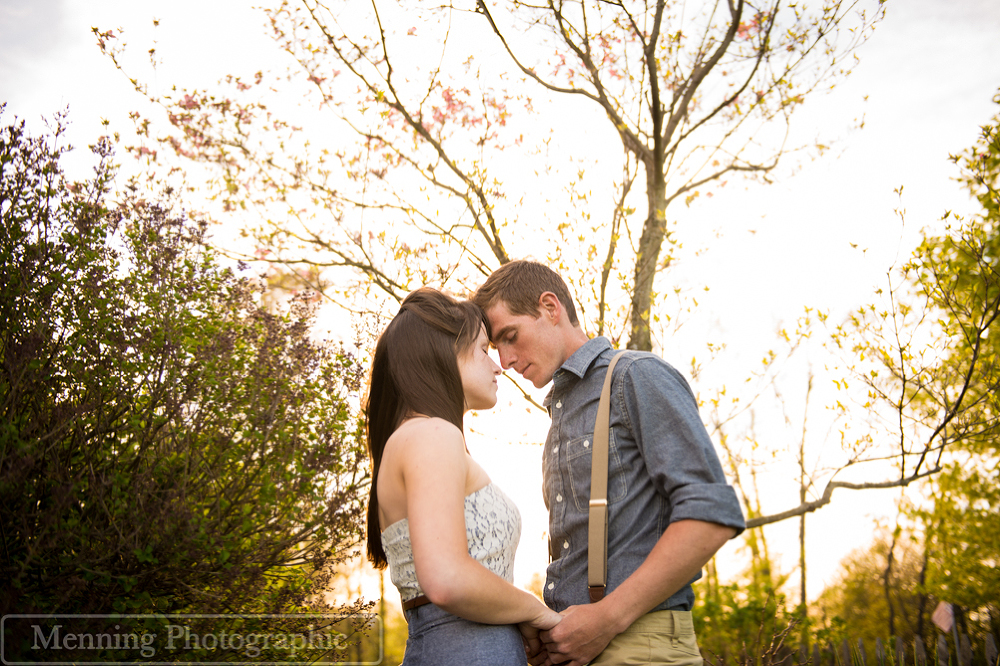 I asked Quinn if his mom would come help us landscape. What a lovely job she does!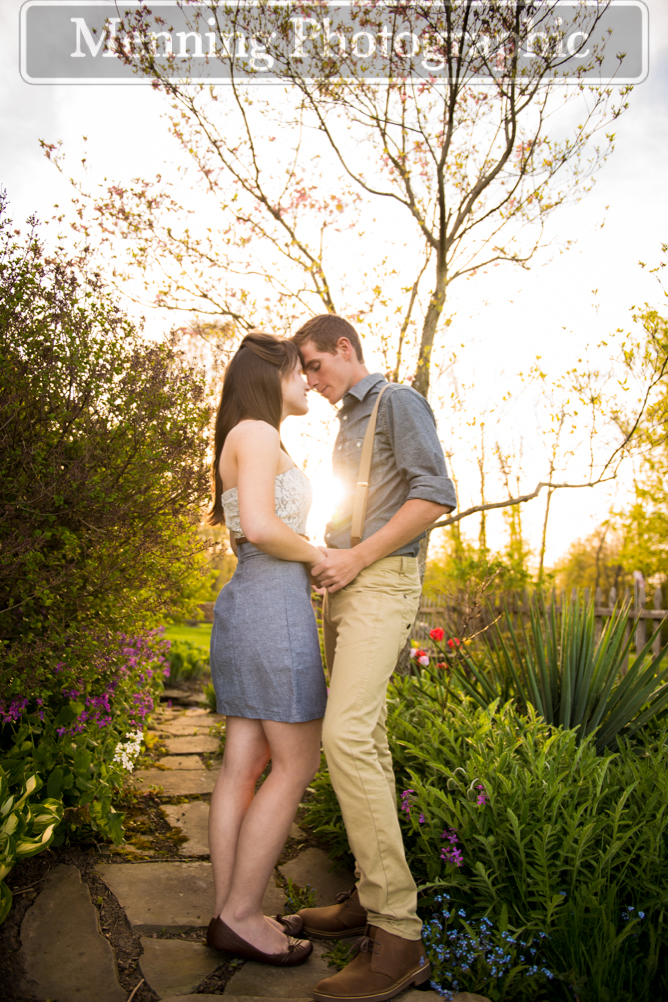 We're fairly certain this was the perfect afternoon/evening for an engagement session. The adored "golden hour" was upon us.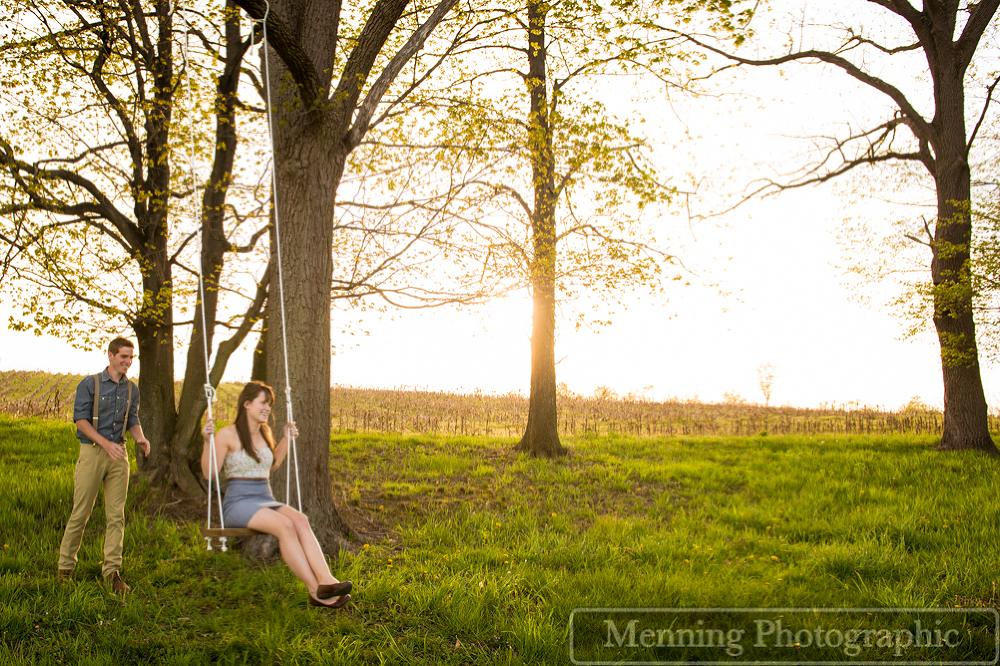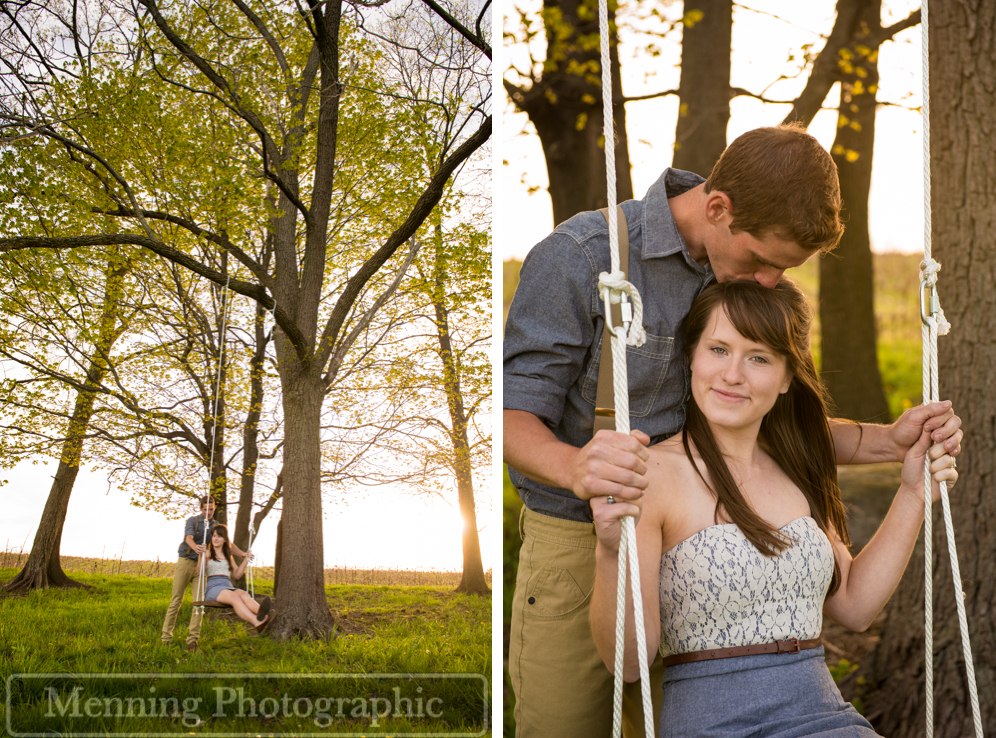 If one could die of a cuteness attack, this photo would accomplish that.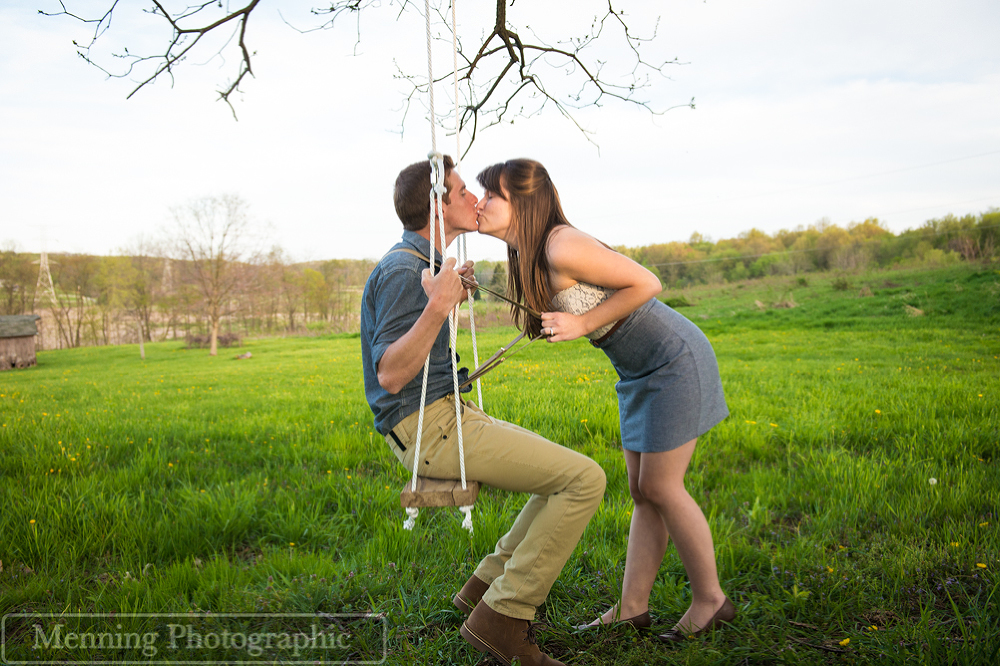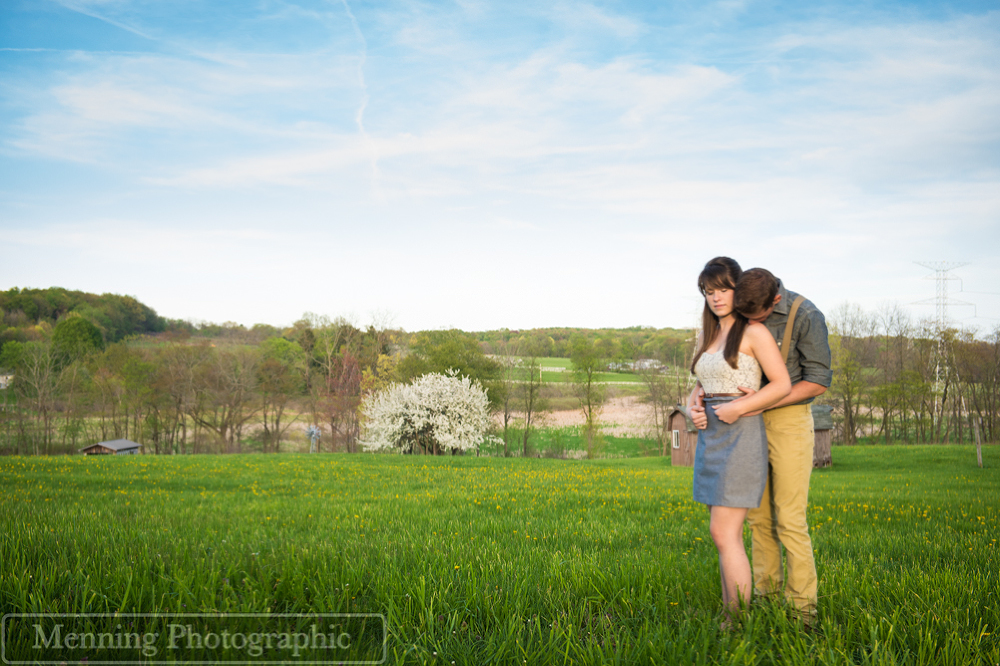 A sunset picnic? But, of course.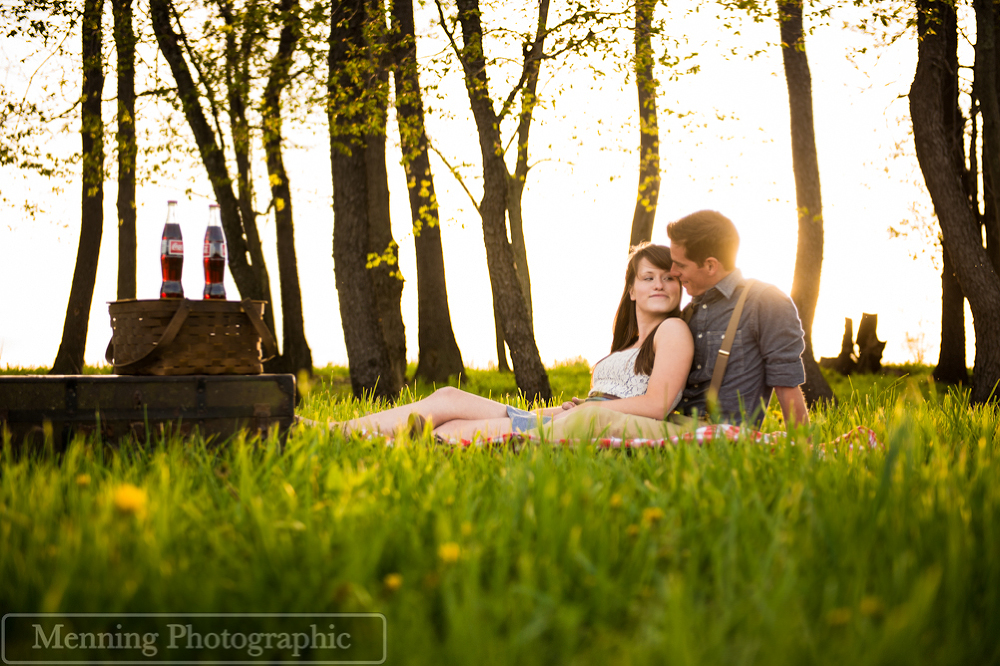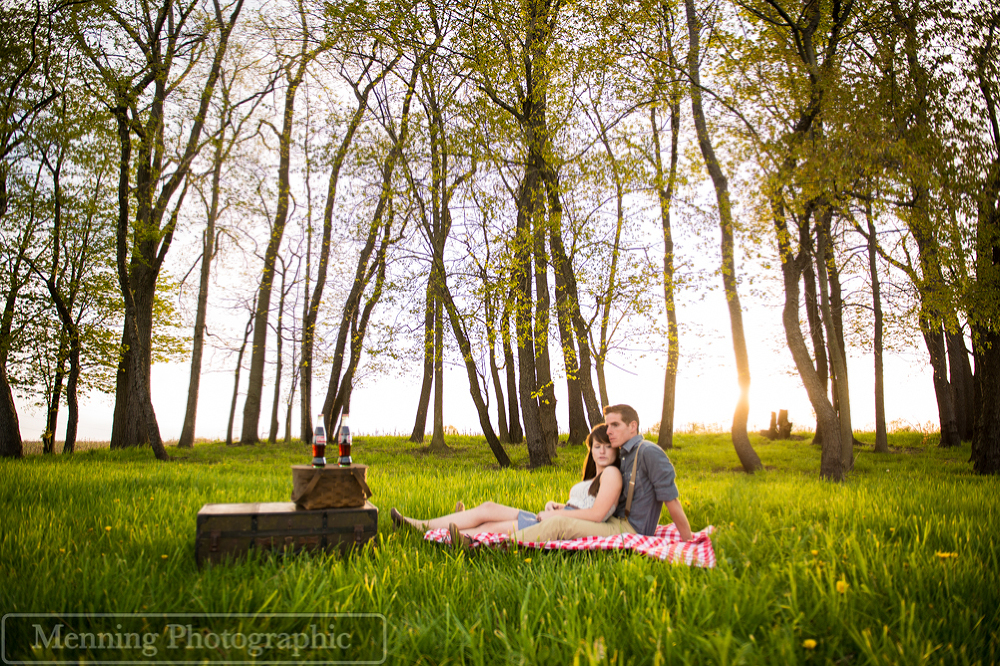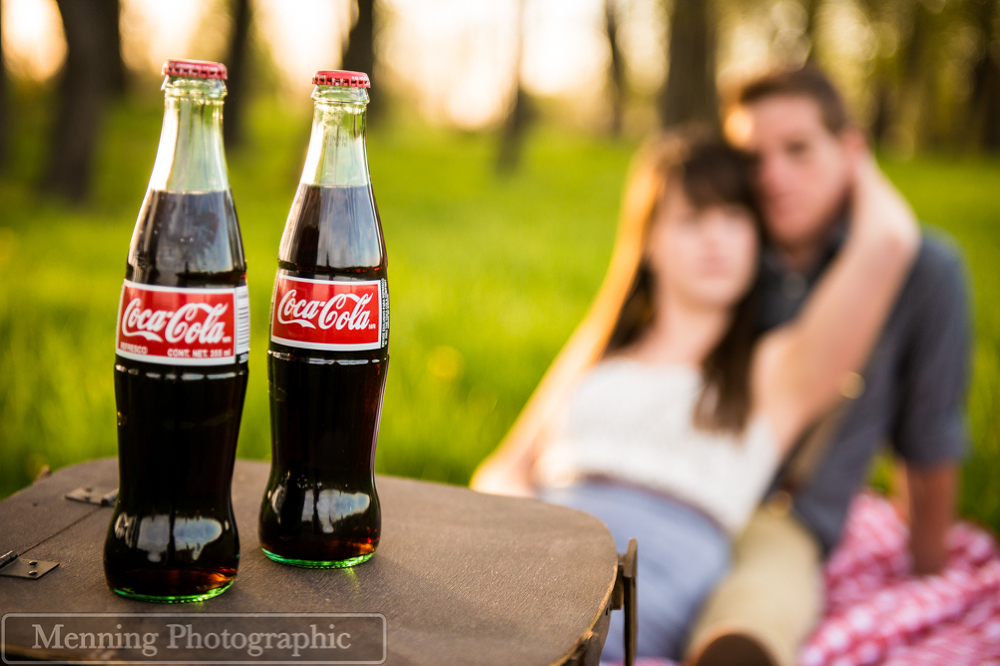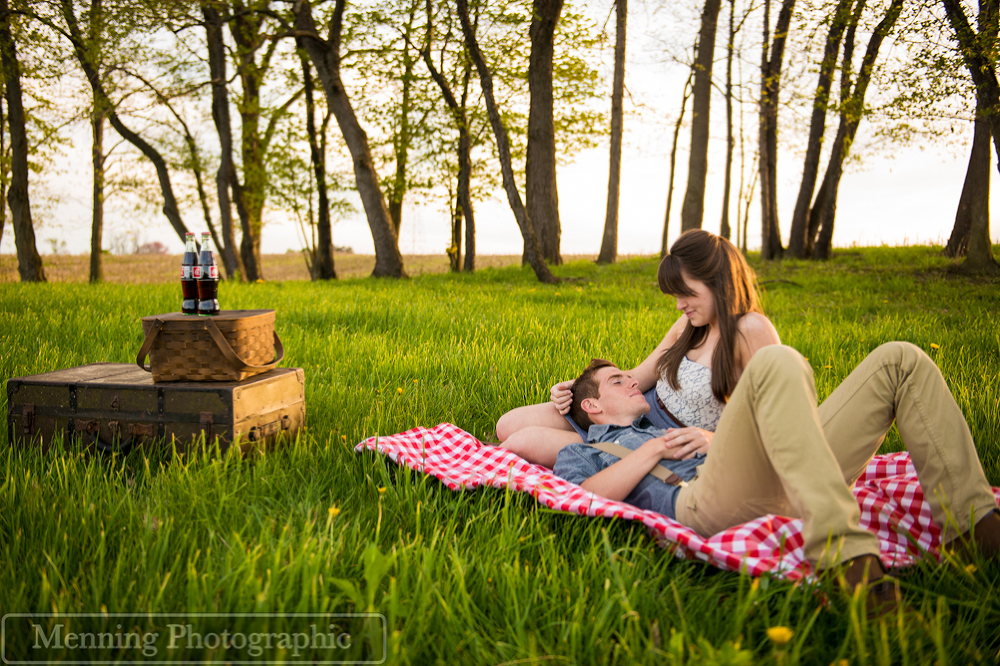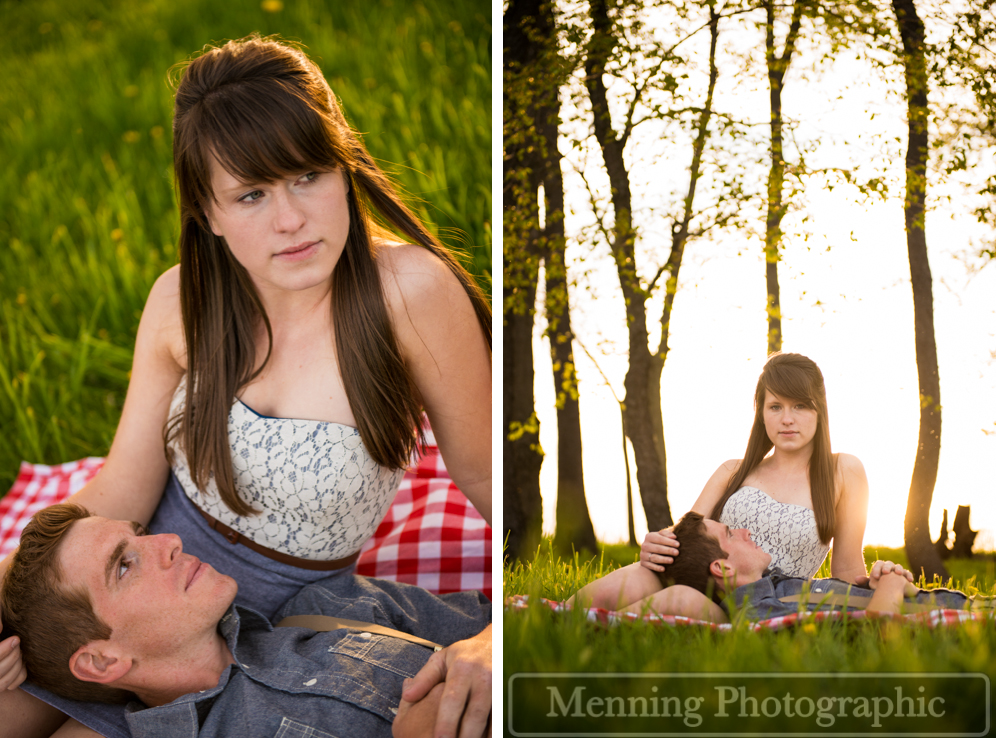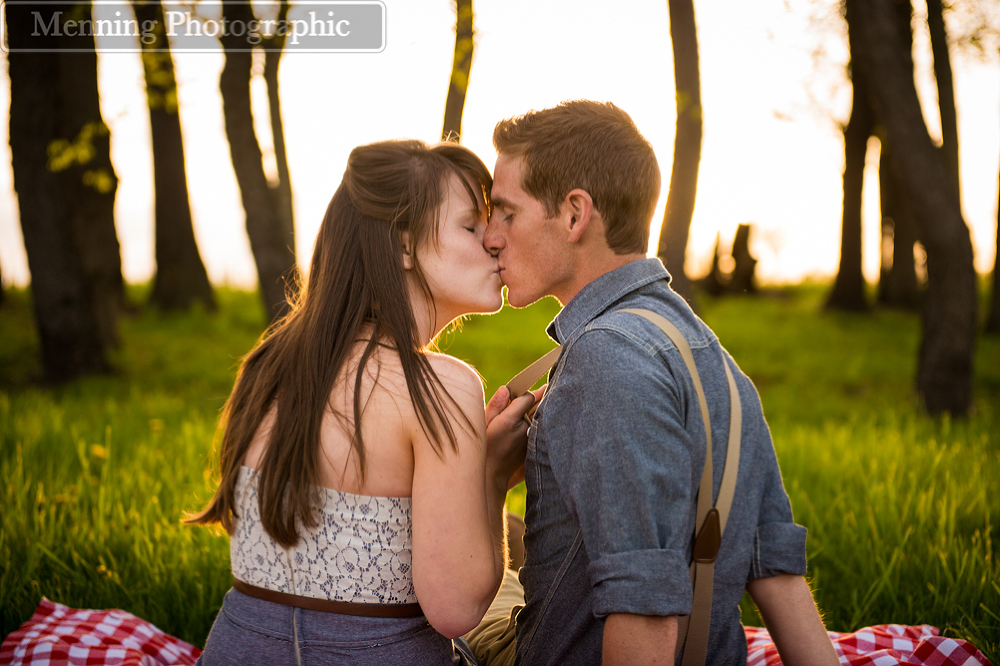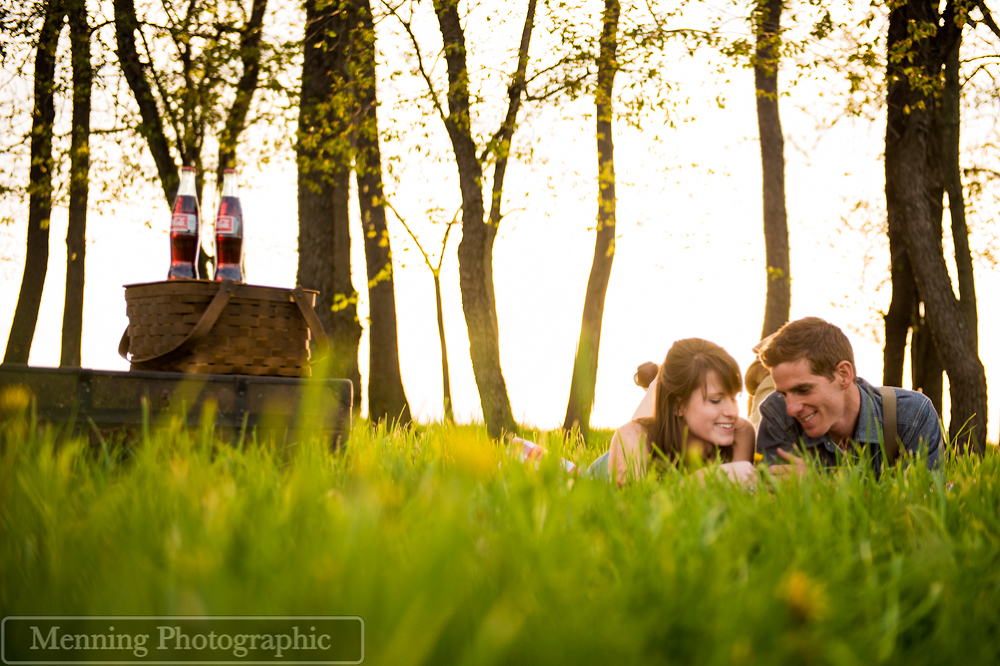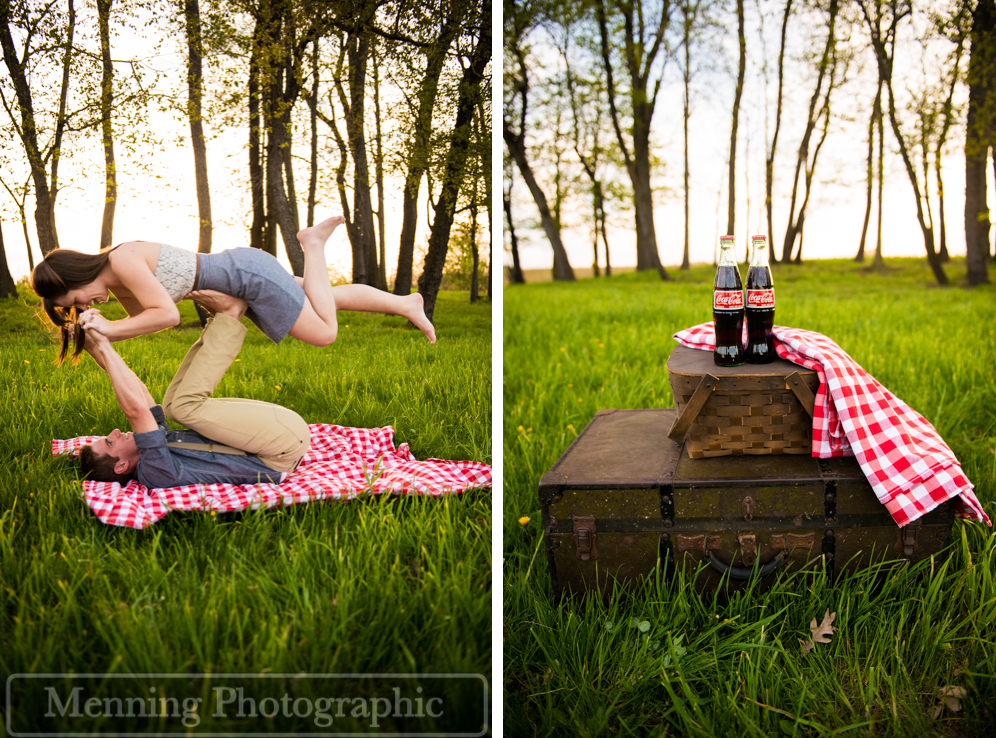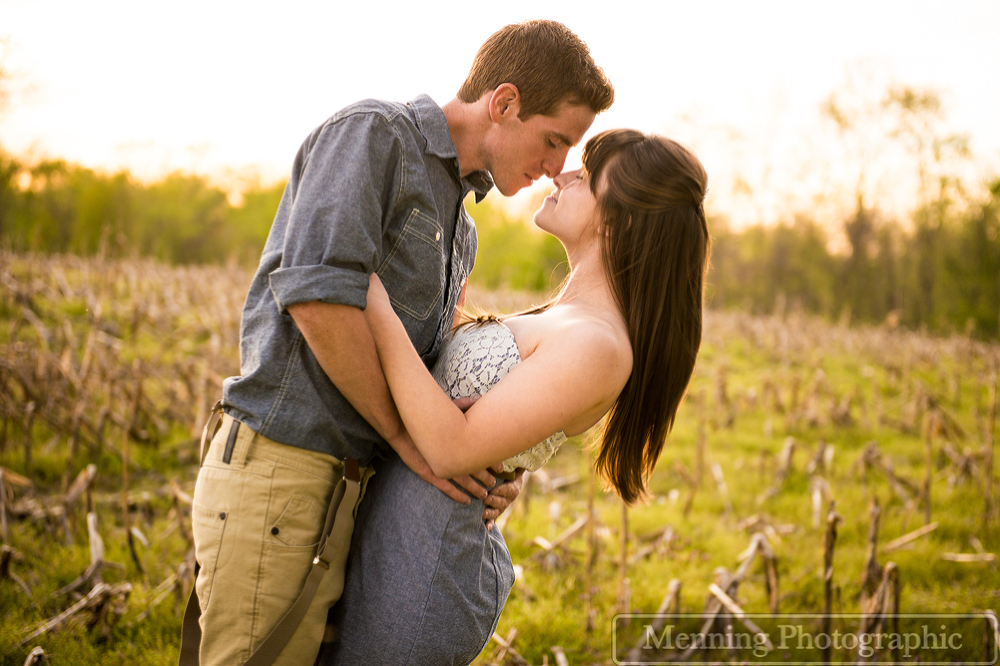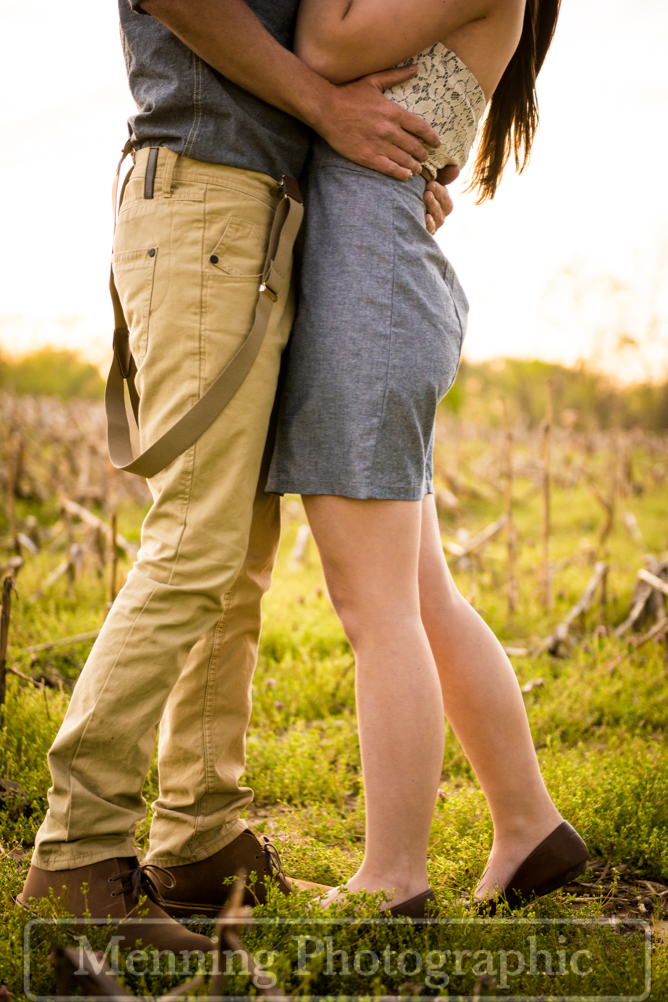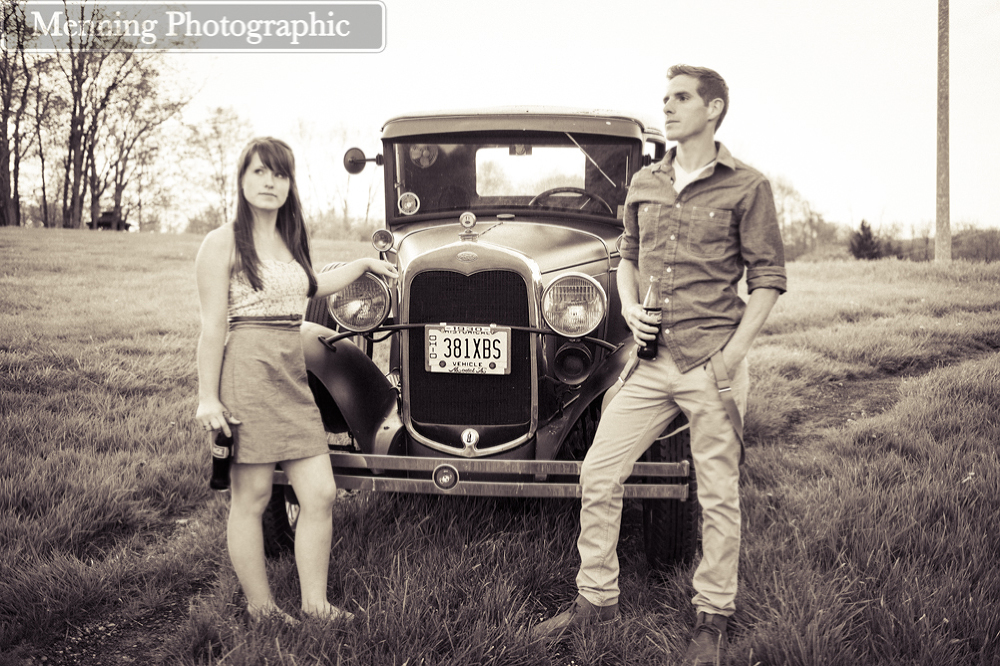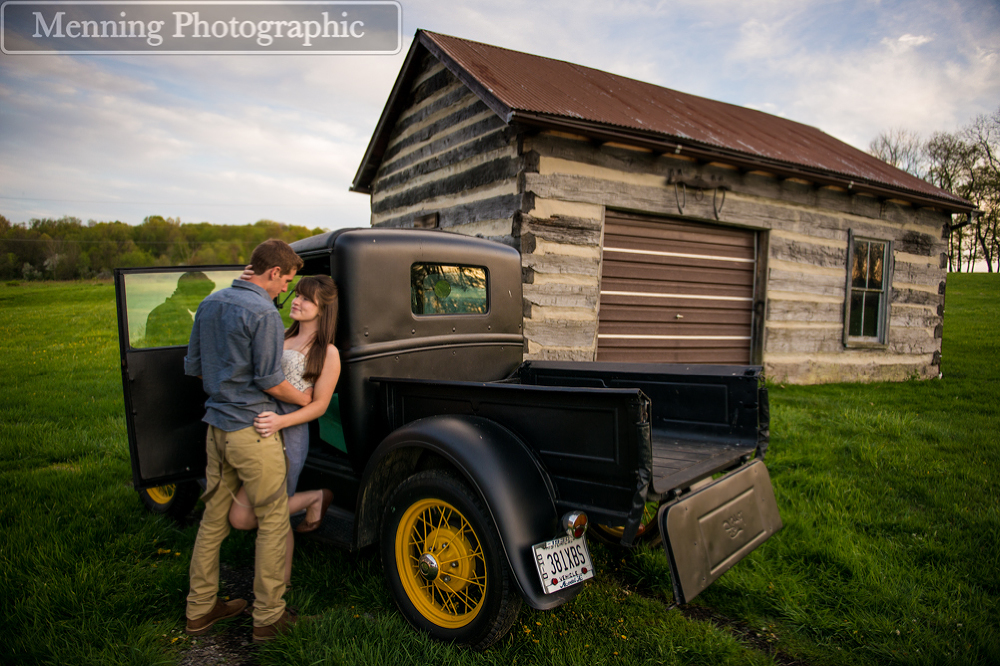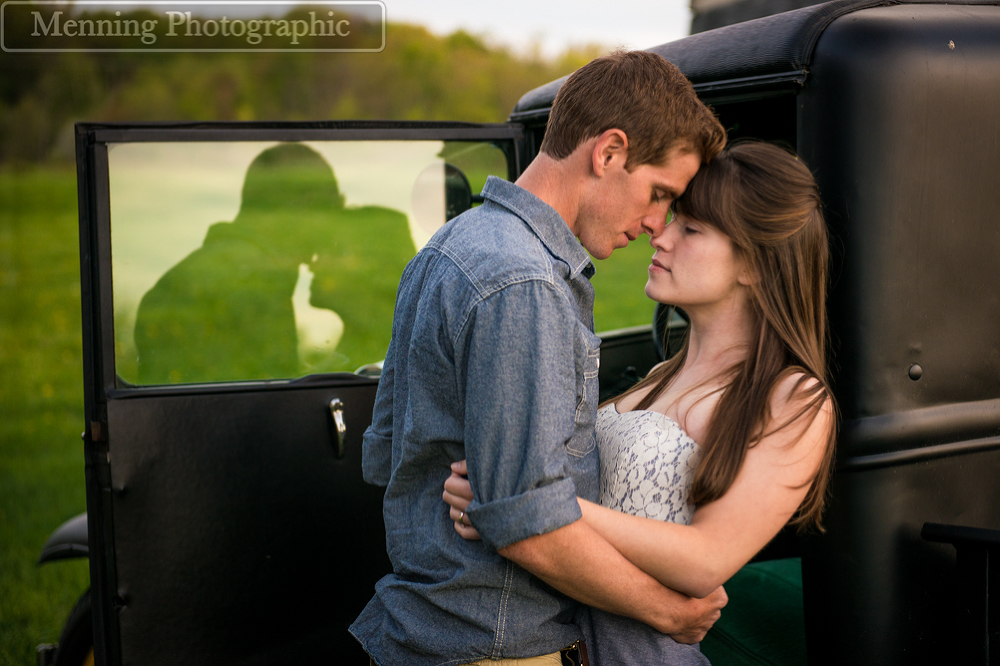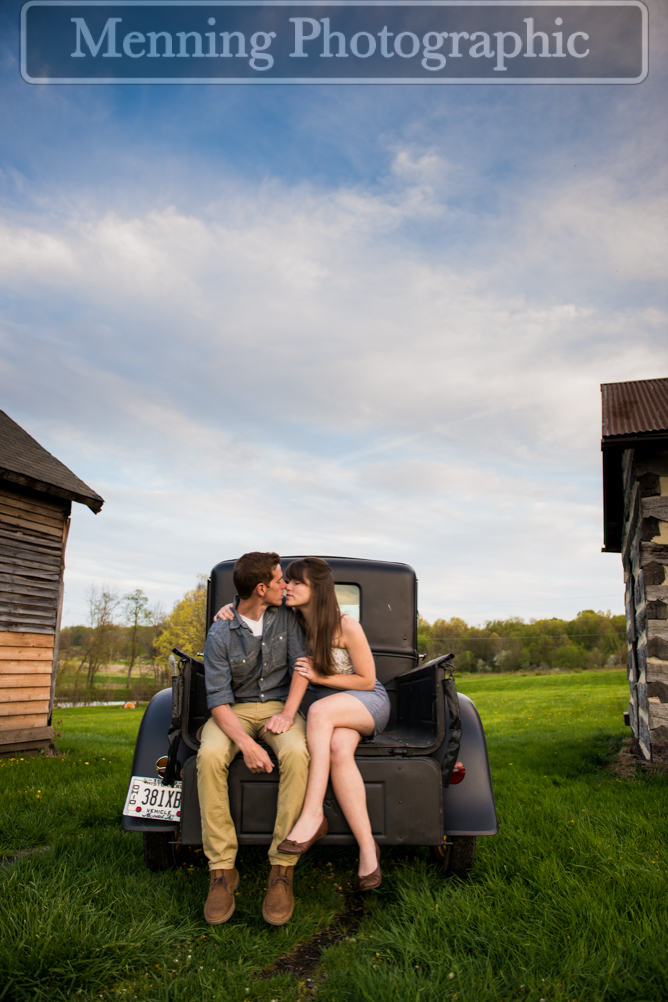 Twilight is a magical time.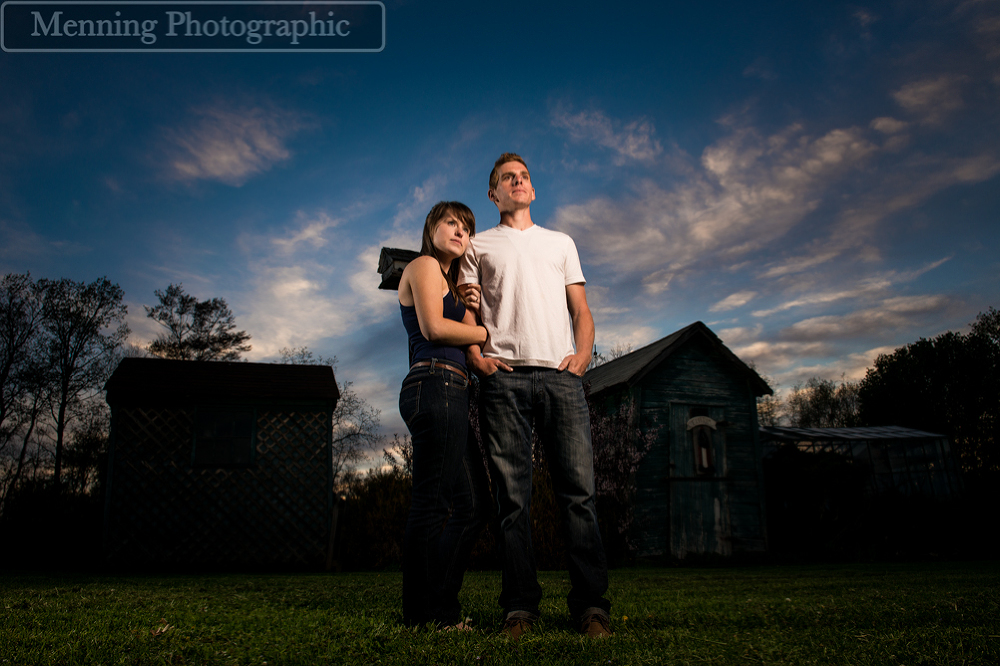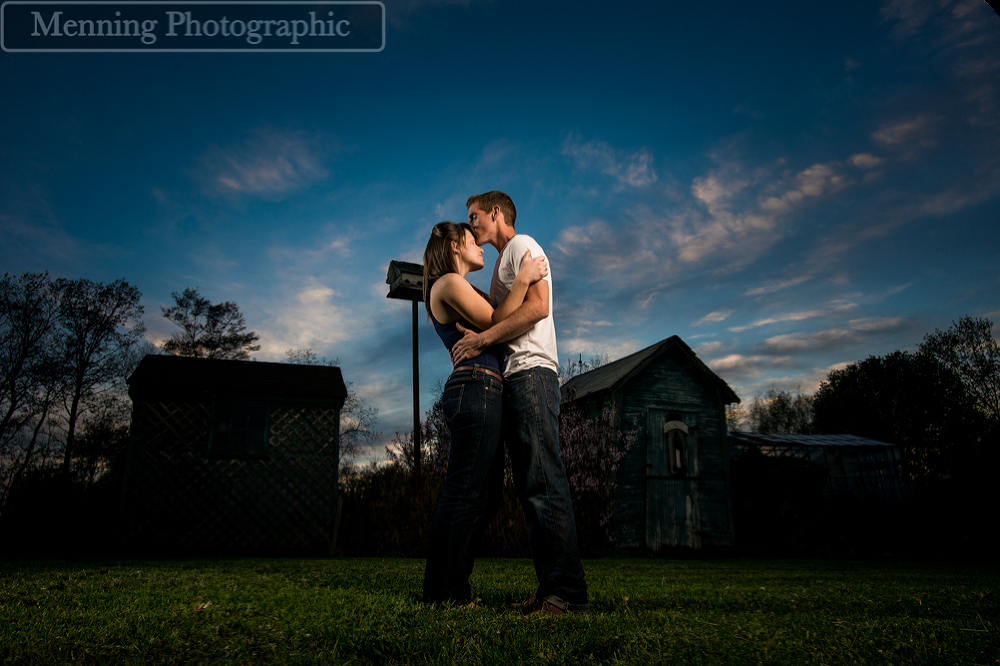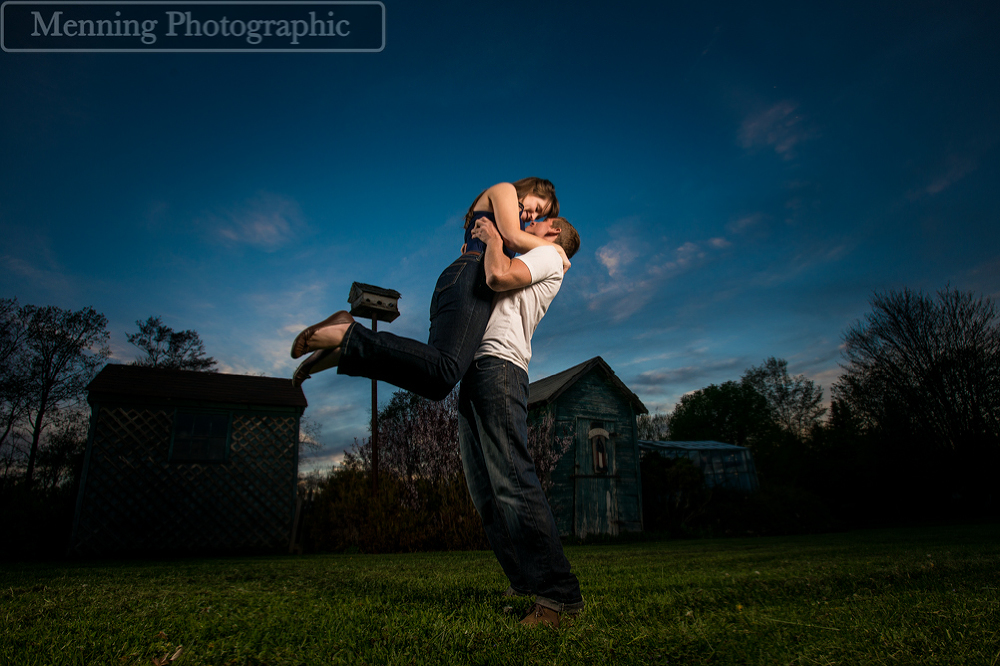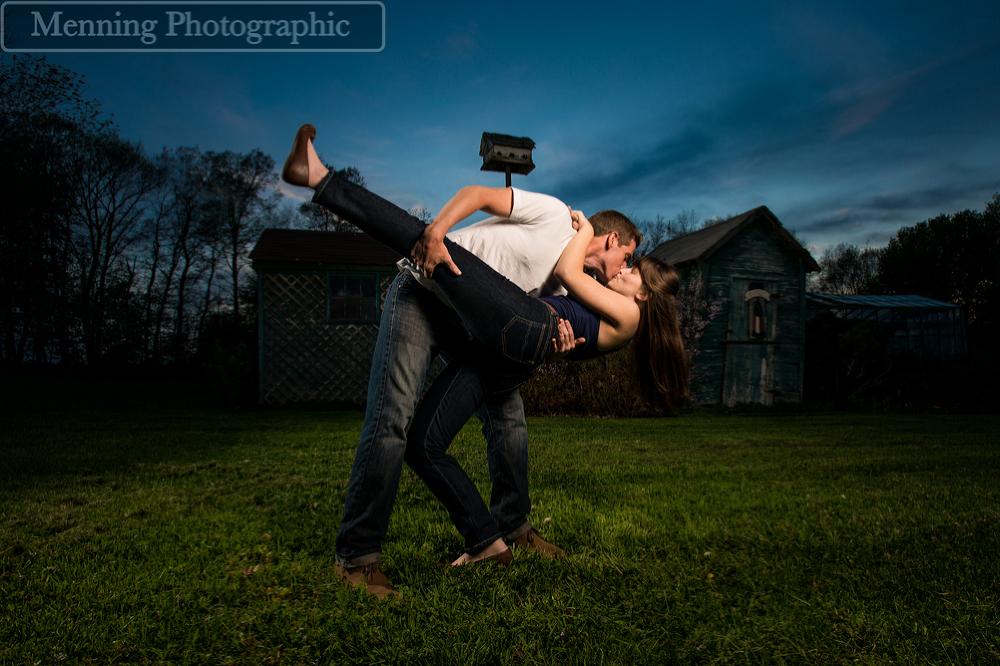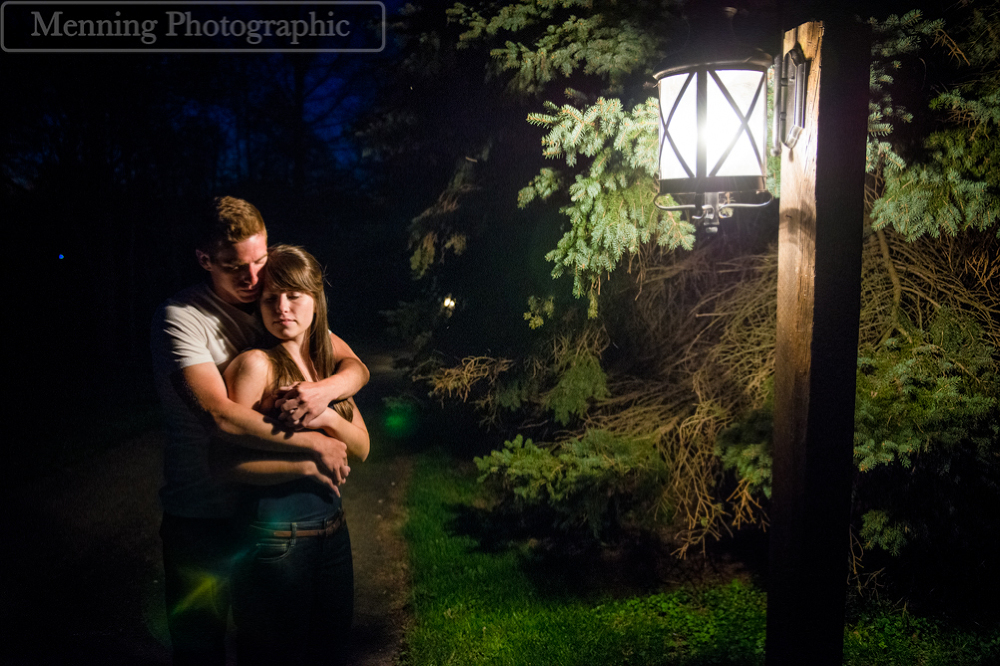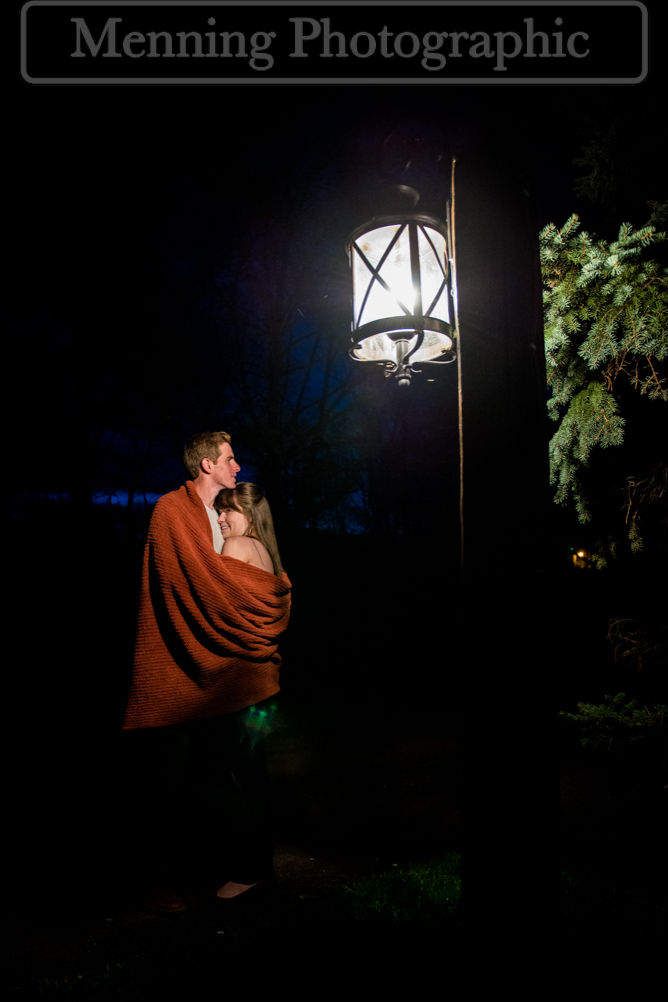 We had a wonderful time shooting this engagement session & we cannot wait for their wedding in August!
If you're engaged, yay! We'd love to talk with you!
www.menningphotographic.com
330.651.4849
info@menningphotographic.com
Facebook
Twitter
G +