Our session with Kelli & Paul took place on the day before Memorial Day. We originally met with Kelli and her mom to talk wedding photography; Paul couldn't make it because he was stationed in Germany at the time. Fast forward to Memorial Day weekend 2013- Kelli & Paul finally got the chance to come to town and visit their family and friends. They also took the opportunity to have some engagement photos taken at Youngstown State University (where they met) and Pioneer Pavilion in Mill Creek Park (where they got engaged).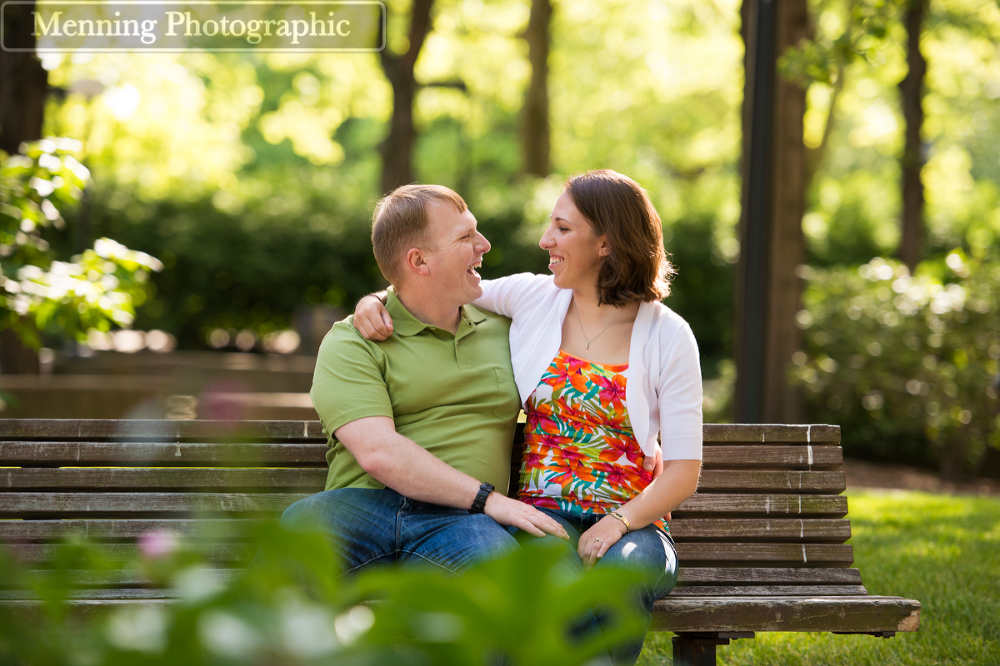 They were both in ROTC at YSU and that's where they met. Â Their smiles are so cute!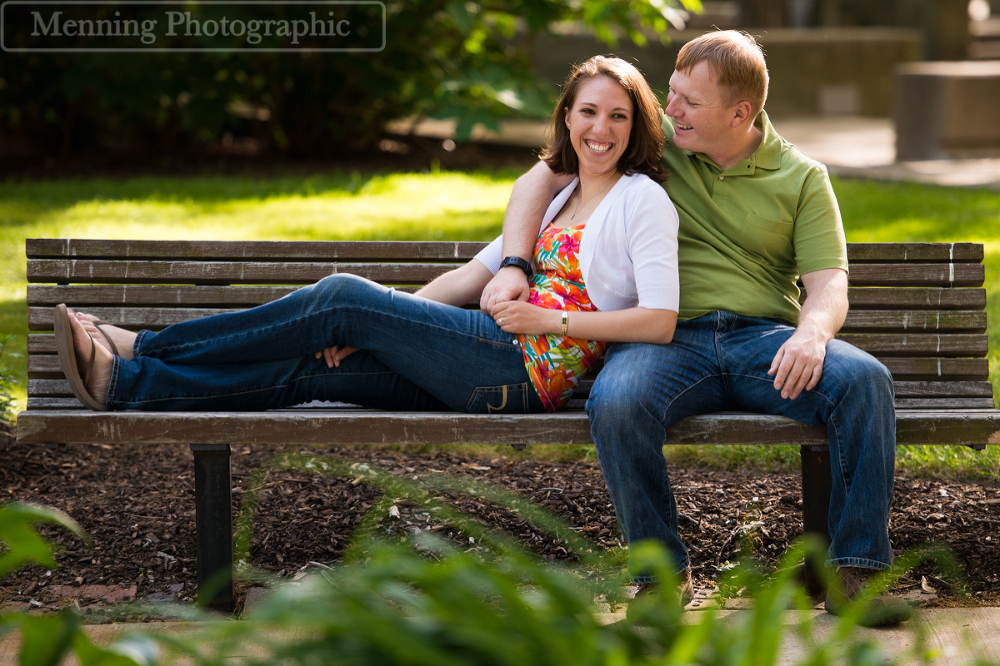 The campus was pretty well deserted considering it was the holiday weekend so we had our pick of locations.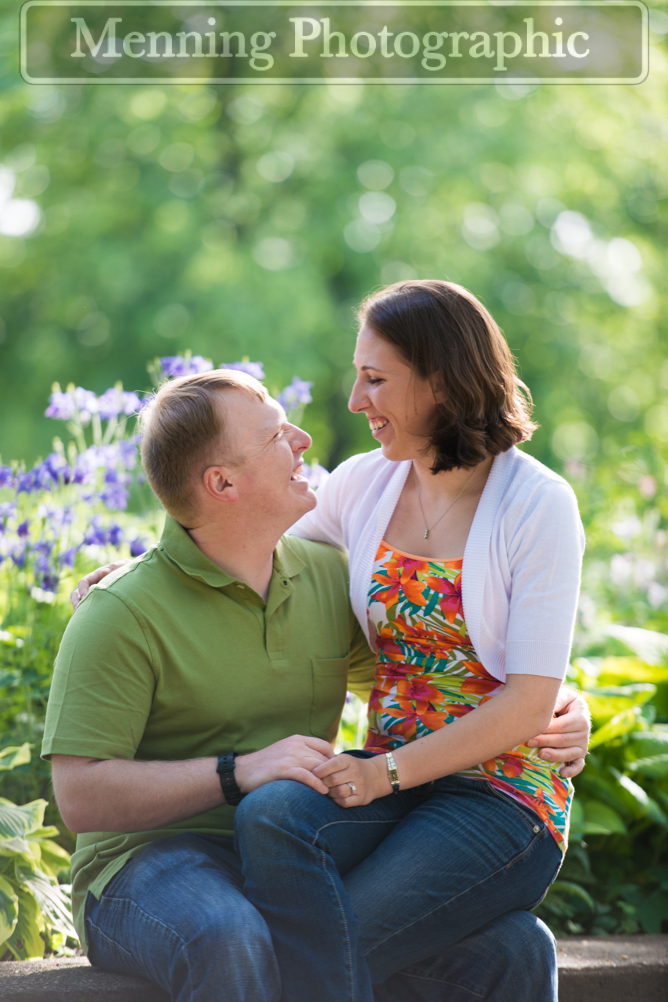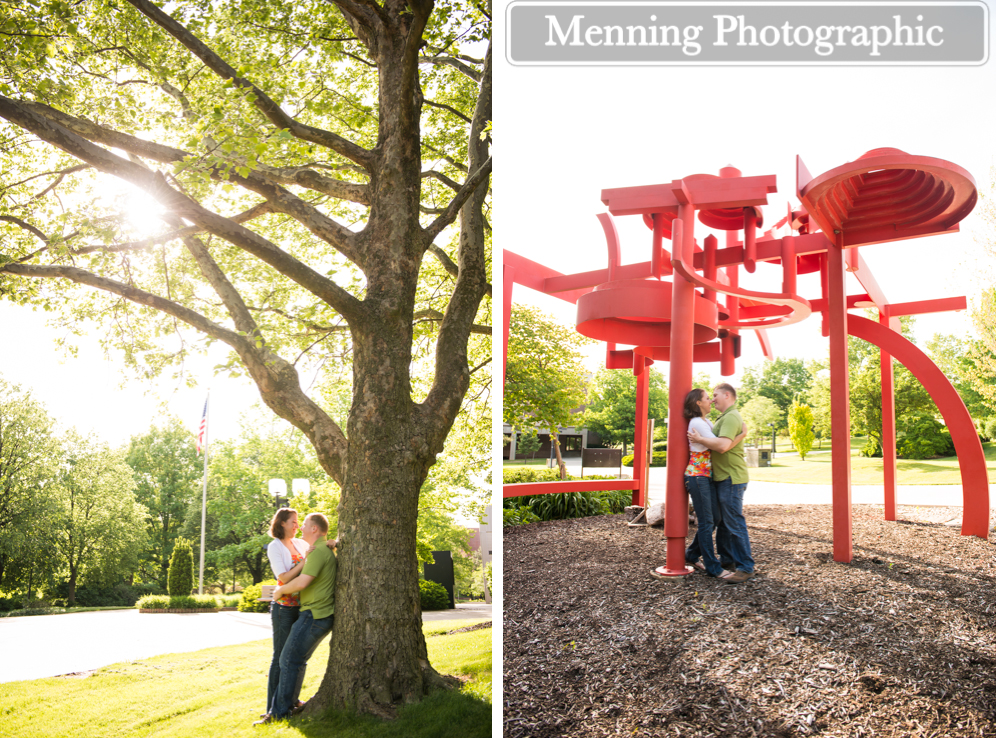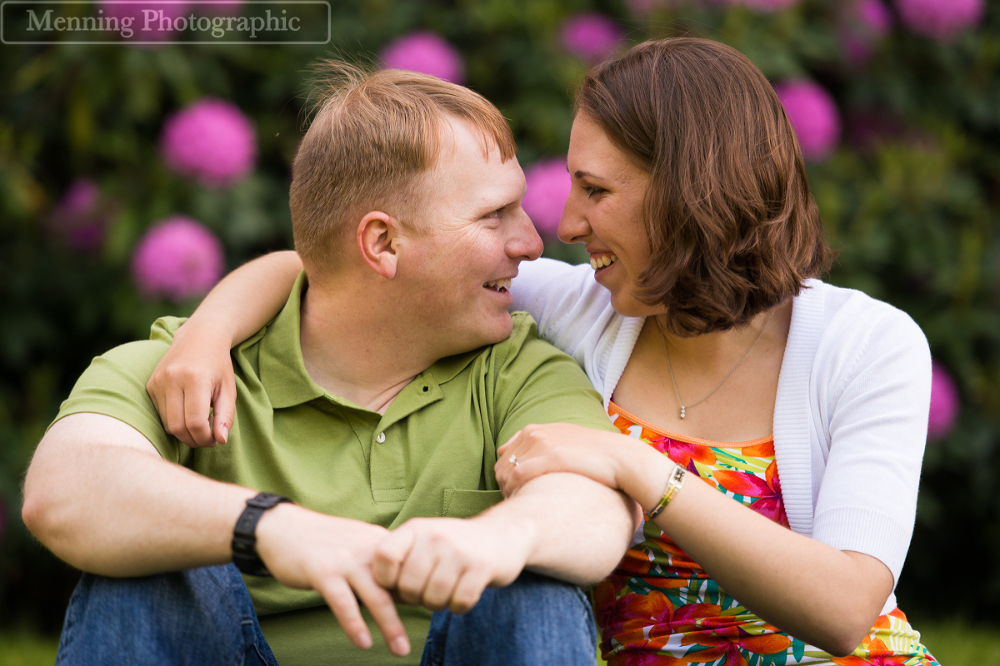 They have a unique sense of humor between them; they love to tease each other and be playful.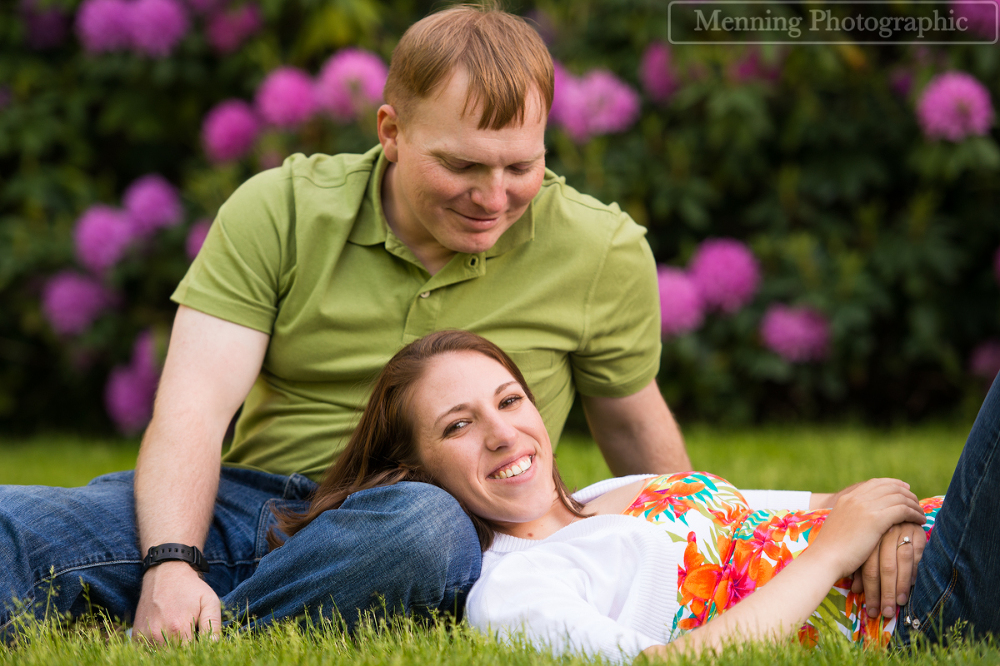 We stopped at The Butler for a few photos.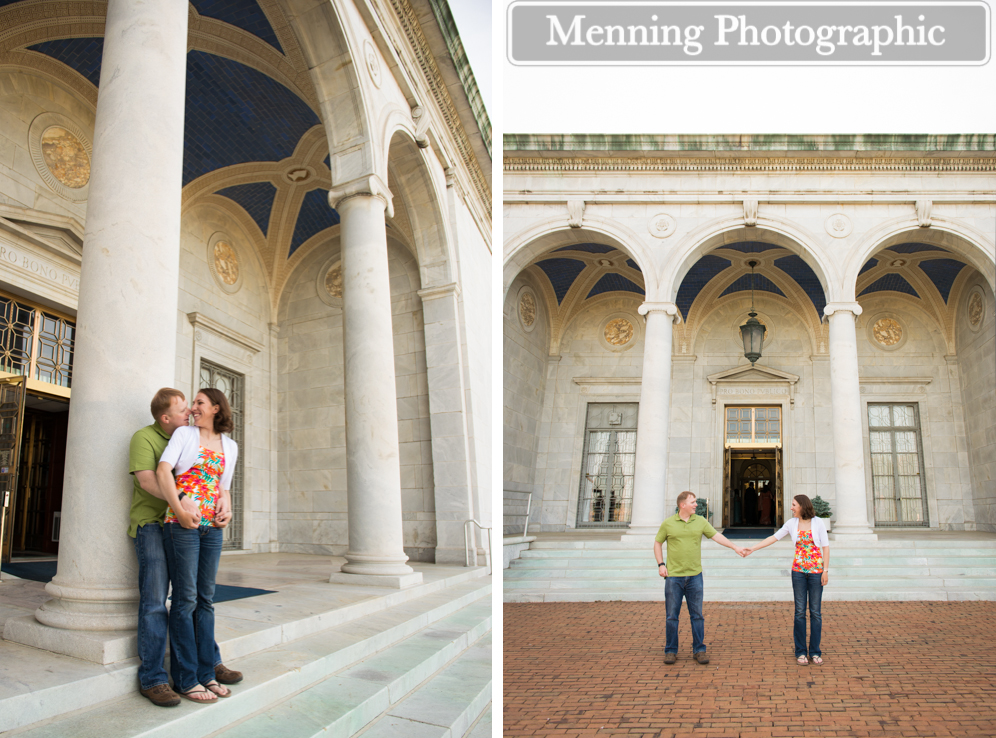 "Light 'em up, YSU."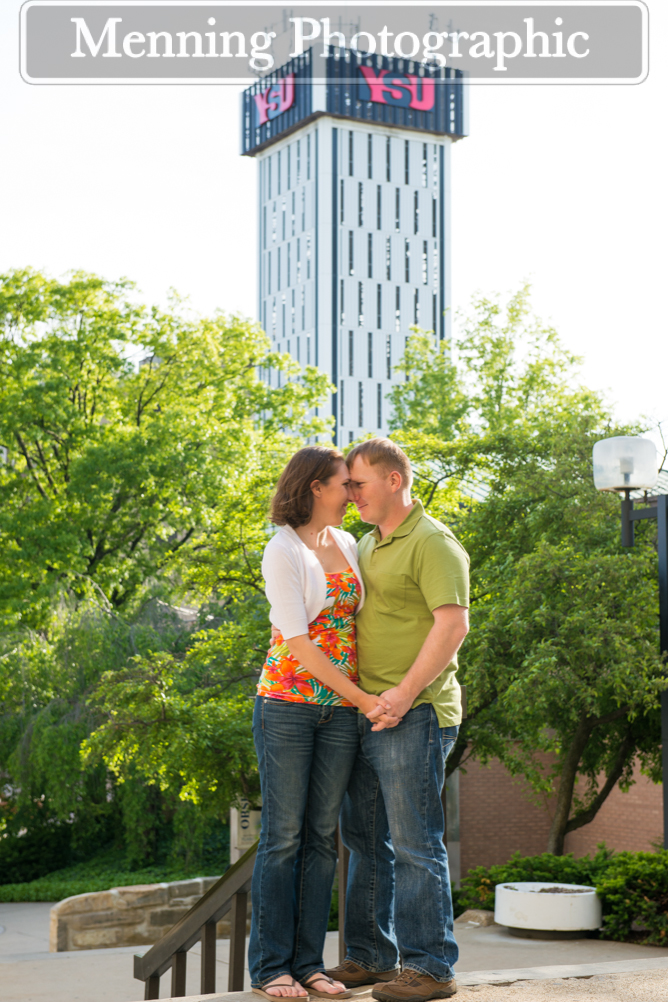 This is one of my favorites from the session. They're so happy.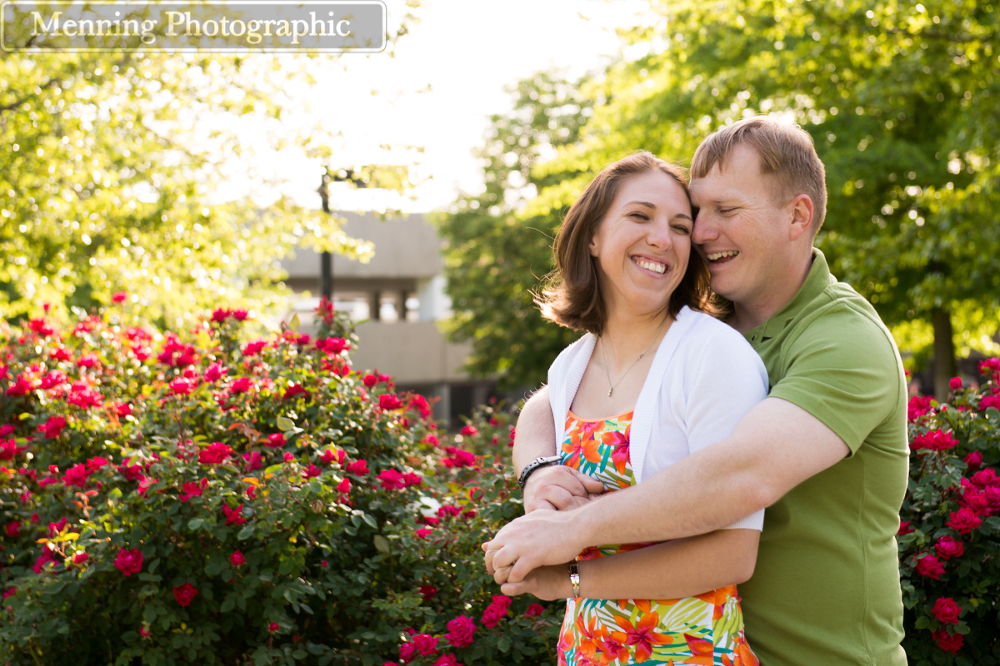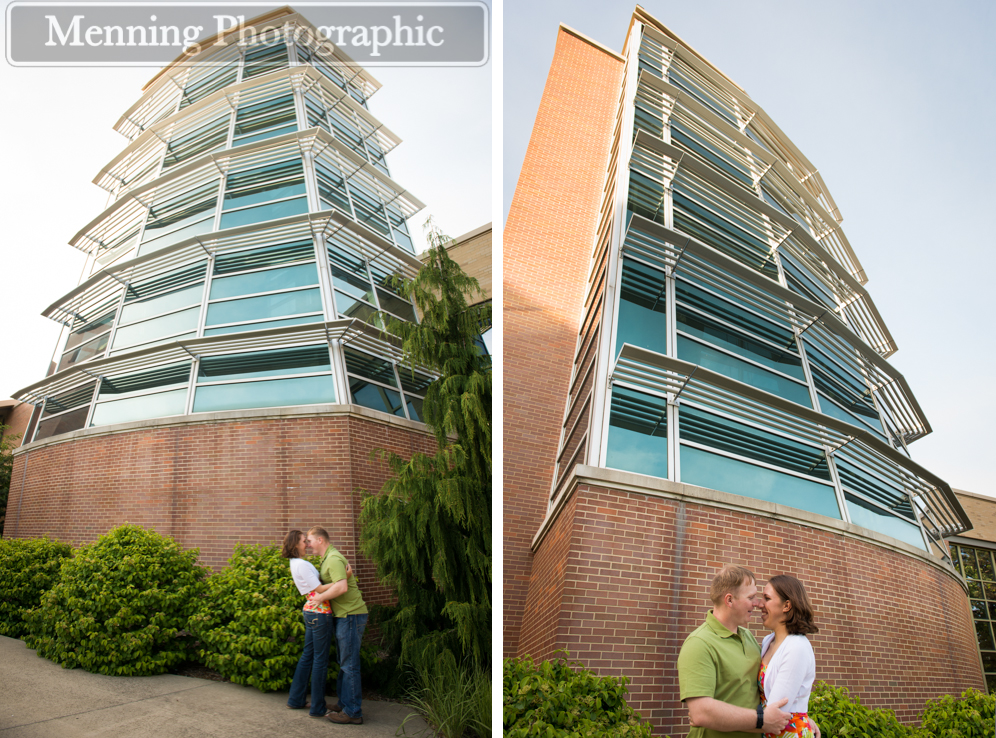 This waterfall was very near to where Paul proposed to Kelli. The day we visited, it was a gnat infestation. It kind of looks like snow in the photos.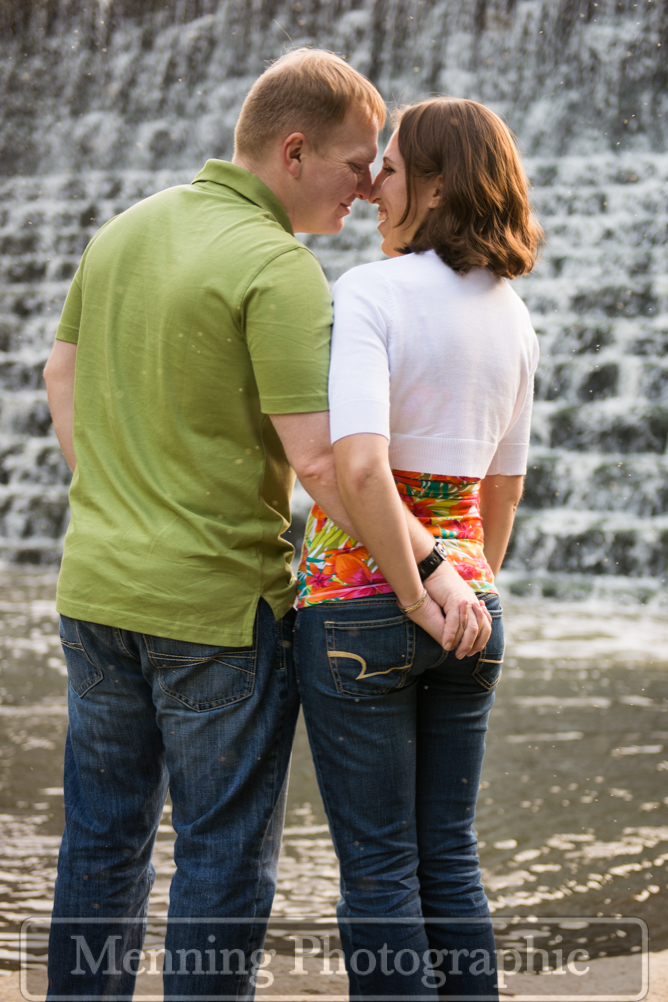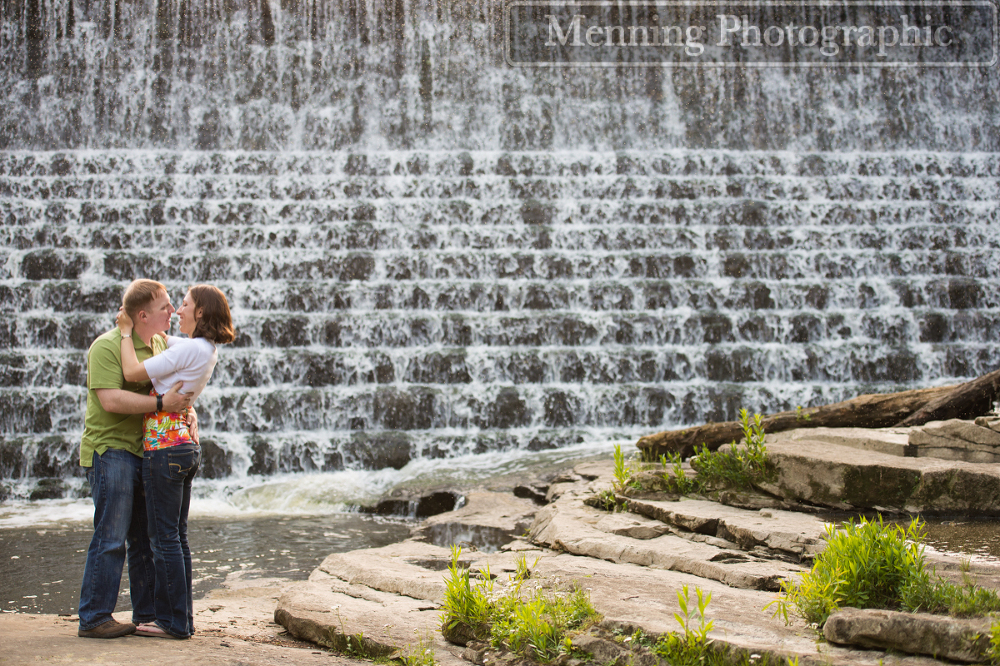 Holy gnats, Batman!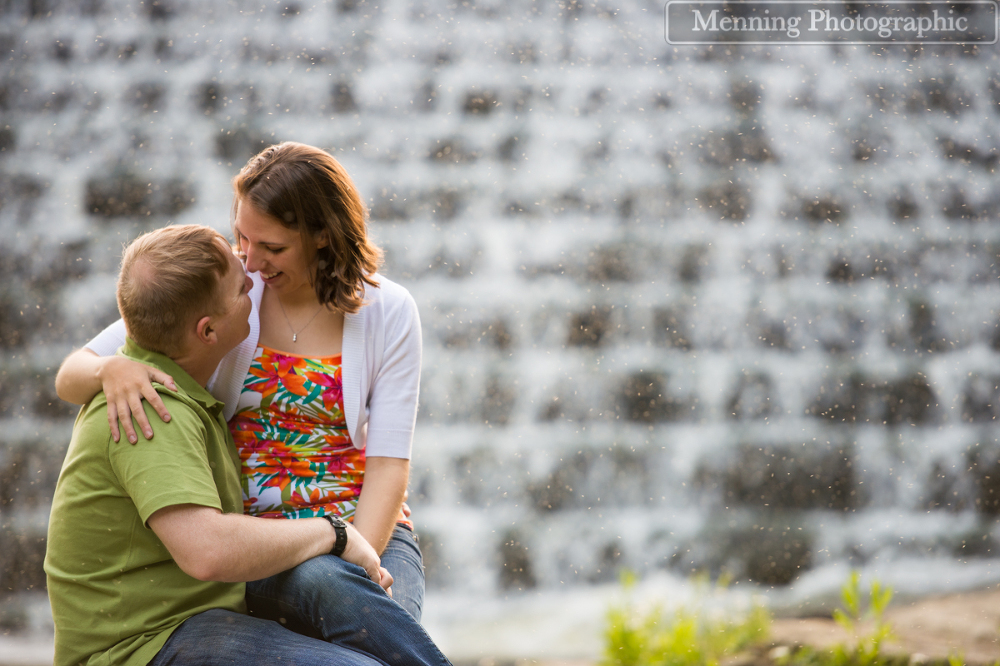 Kelli & Paul were looking adorable in front of Pioneer Pavilion, one of the oldest structures in Youngstown, Ohio (built in 1821).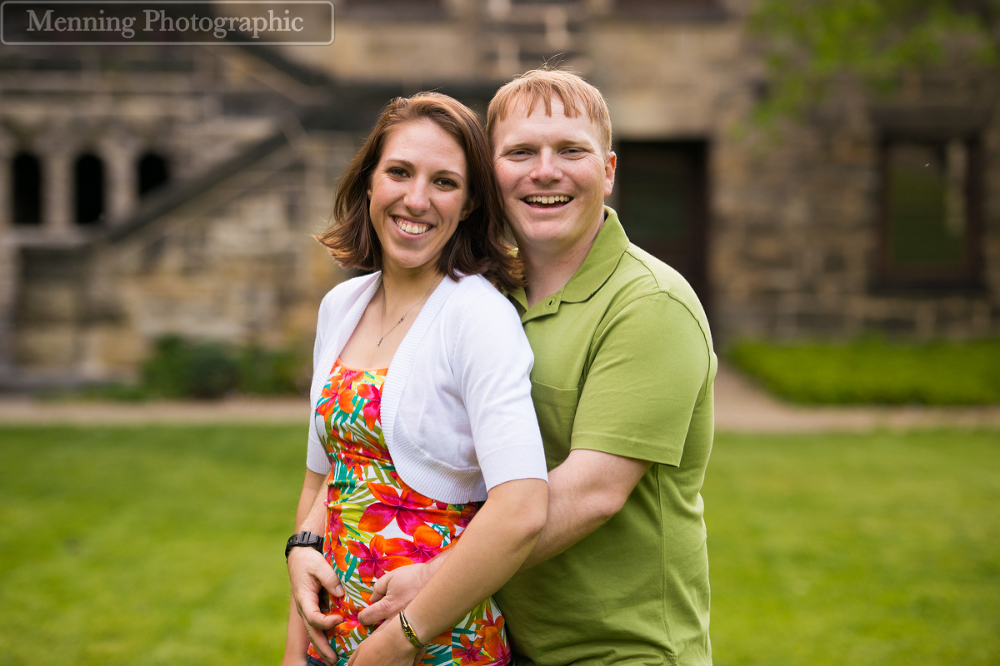 We were so excited that Kelli & Paul chose to include their Army uniforms in their engagement session. Dog tags & engagement ring on Kelli's boot:

Go Army.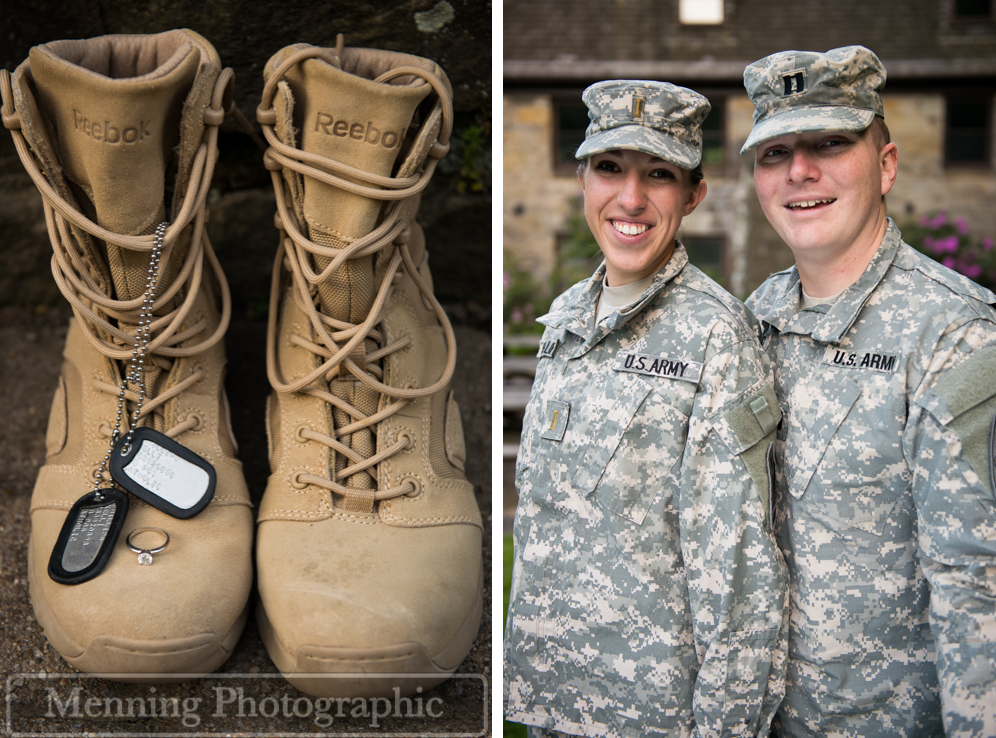 This session could not have been more appropriately timed. We're so thankful for your service, Kelli & Paul, and we would be remiss if we did not mention the veterans who made the ultimate sacrifice for our country's freedoms. Thank you ALL for your service, and Happy Memorial Day!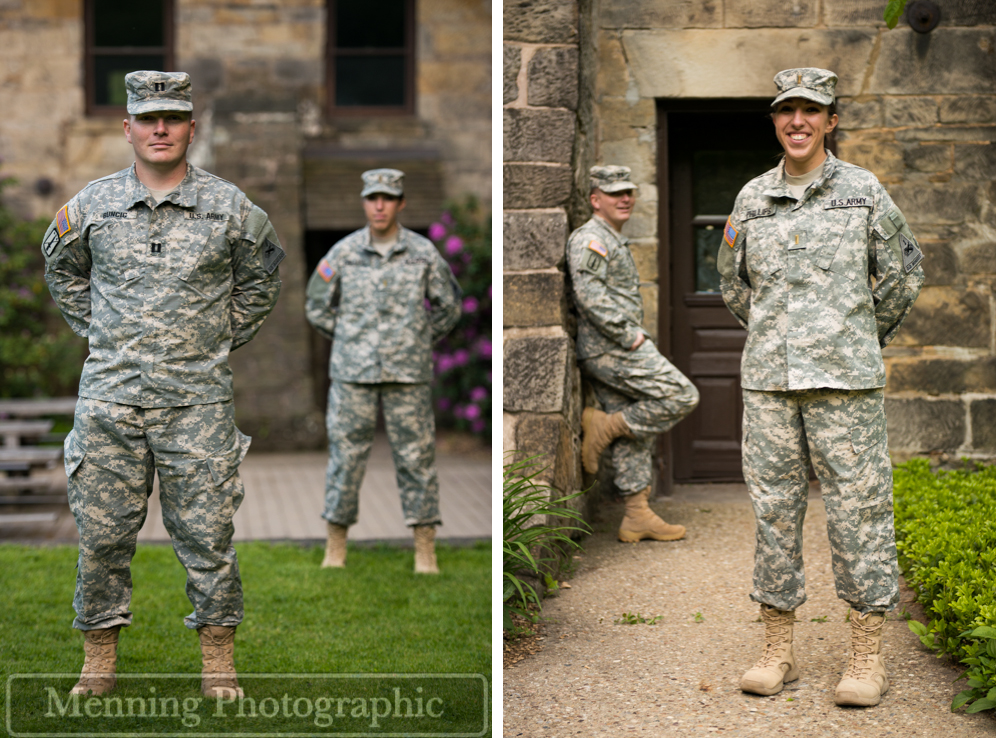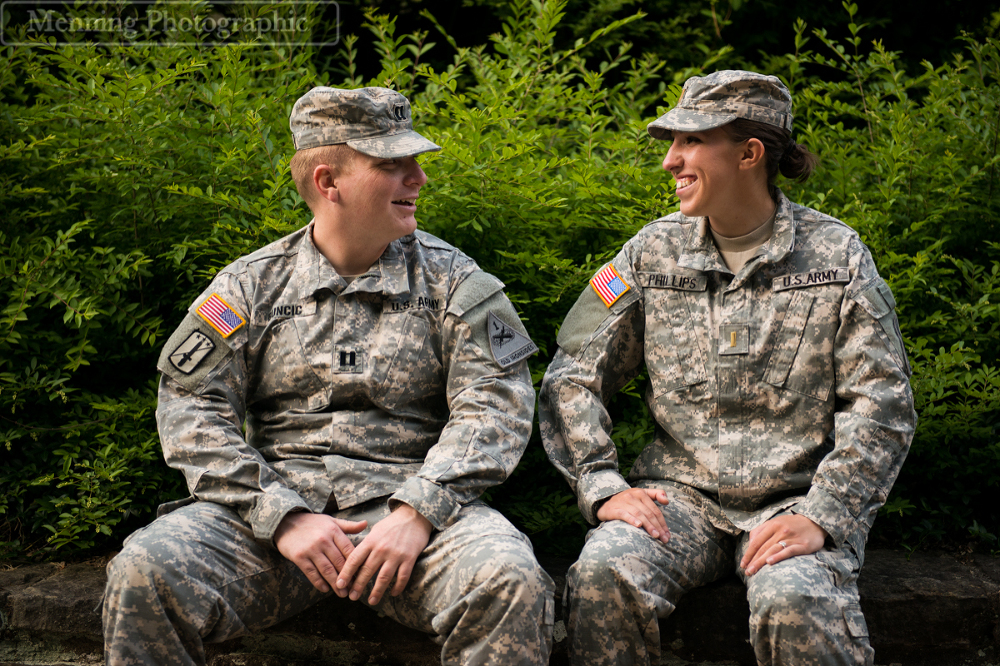 Drop and give me 20! 🙂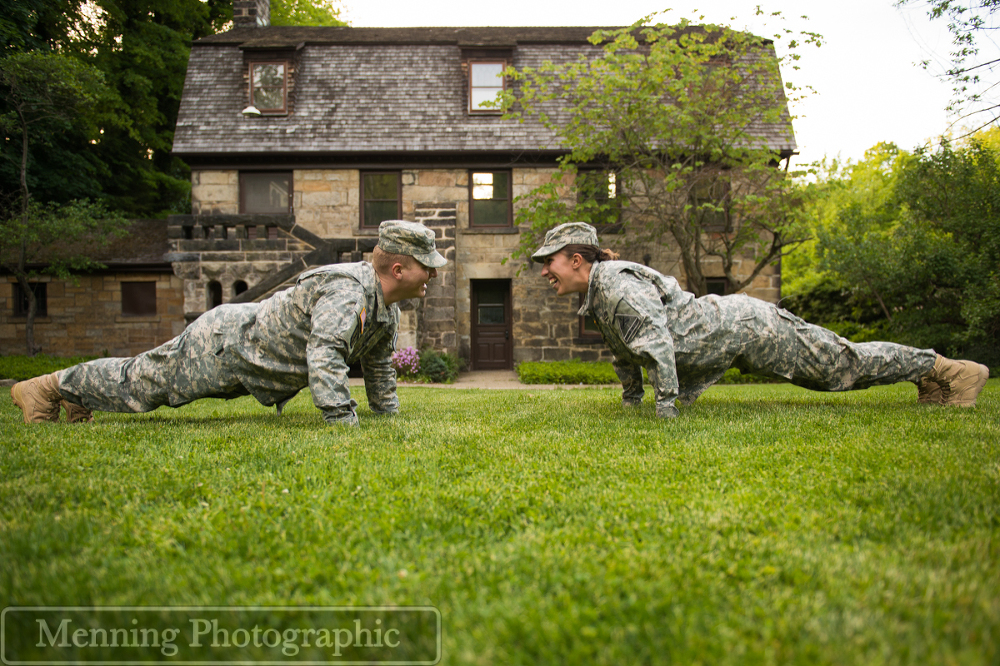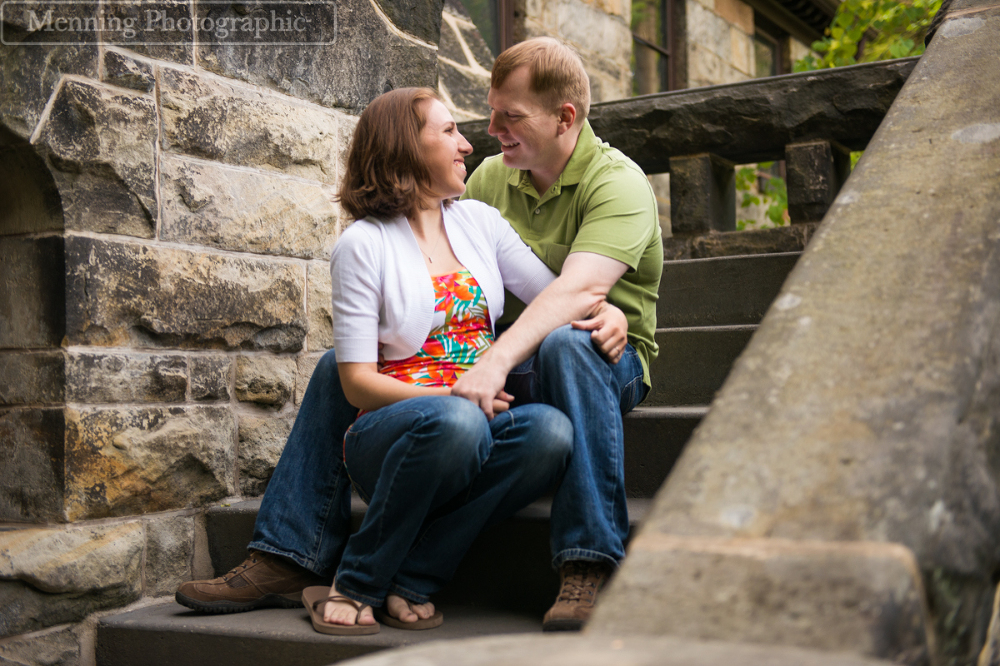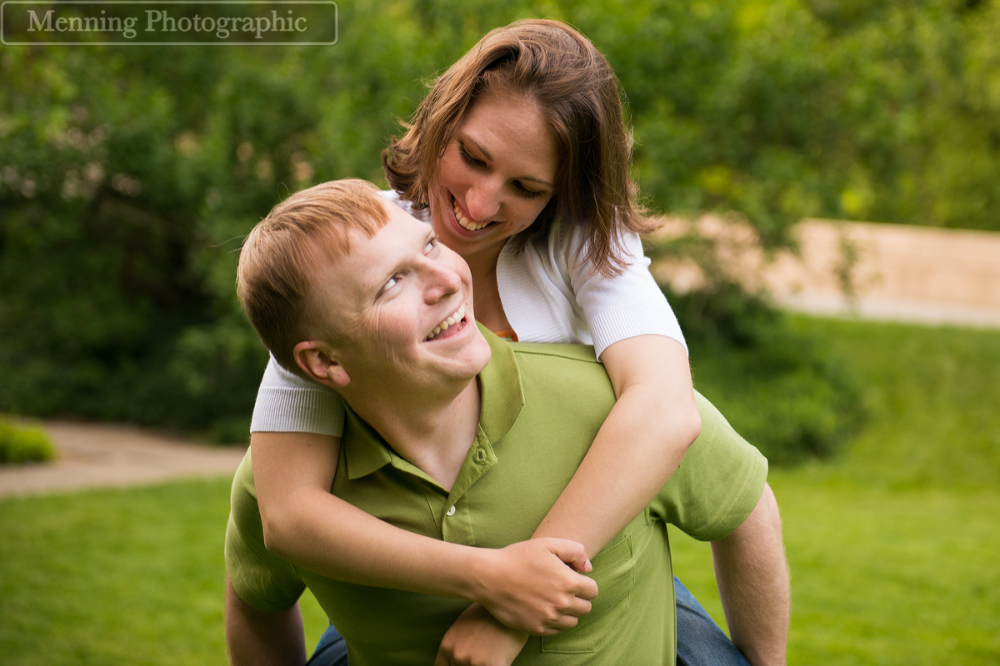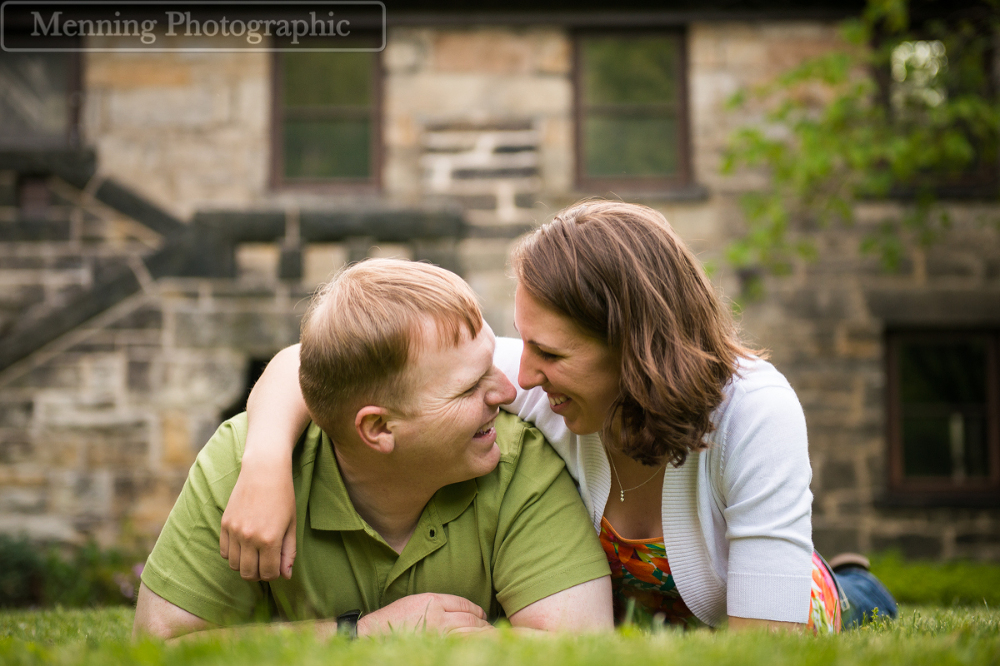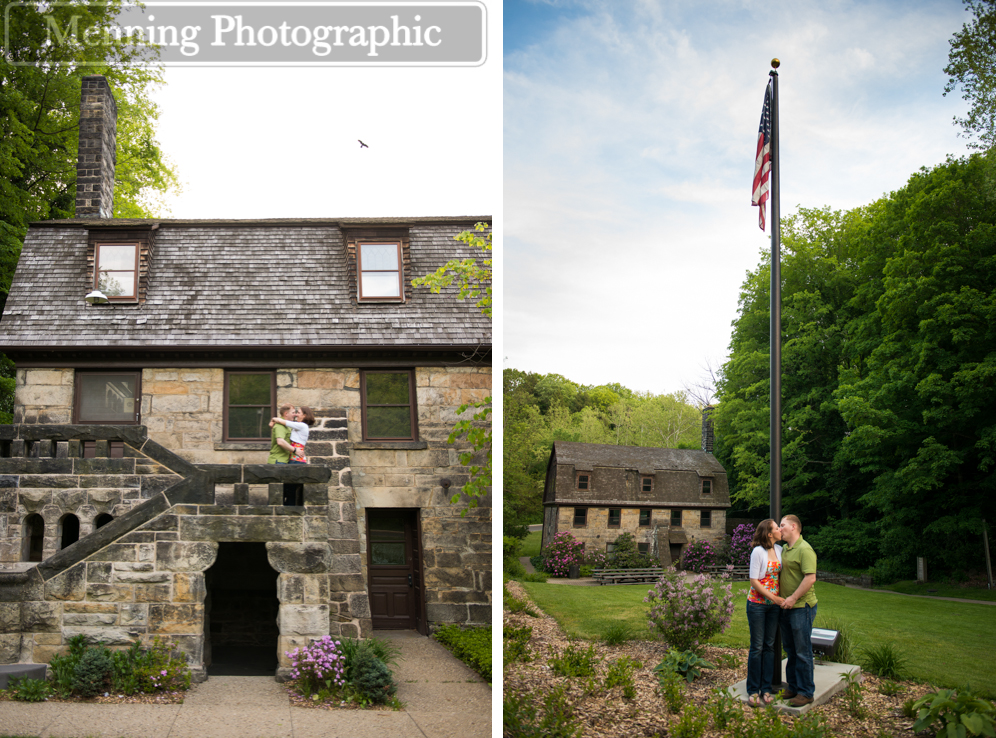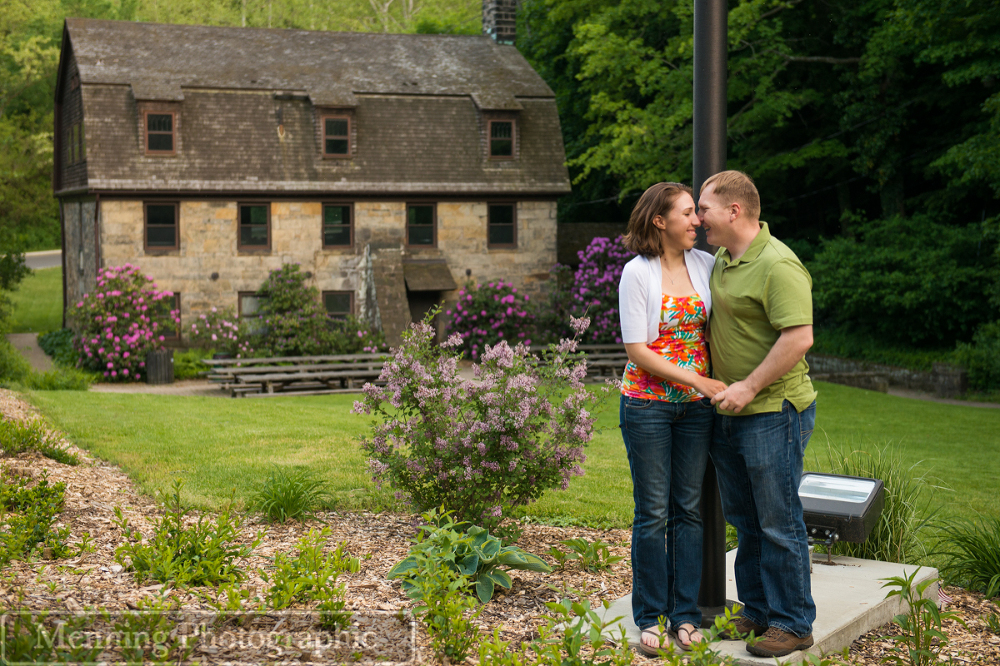 This was a fantastic session, and we are very excited for their wedding this July!
If you're interested in  having Josh & Danielle of Menning Photographic photograph your engagement session and wedding, please contact us:
info@menningphotographic.com
330.651.4849