If you like happiness, fun, and love, you'll enjoy today's blog post. John & Holly are so incredibly comfortable together and almost never stop smiling at each other. Â We started off this engagement session at a waterfall in Mill Creek Park near Lake Glacier. Engagement photos in Mill Creek Park are always stunning. They're especially so when they're Holly's & John's engagement photos. 🙂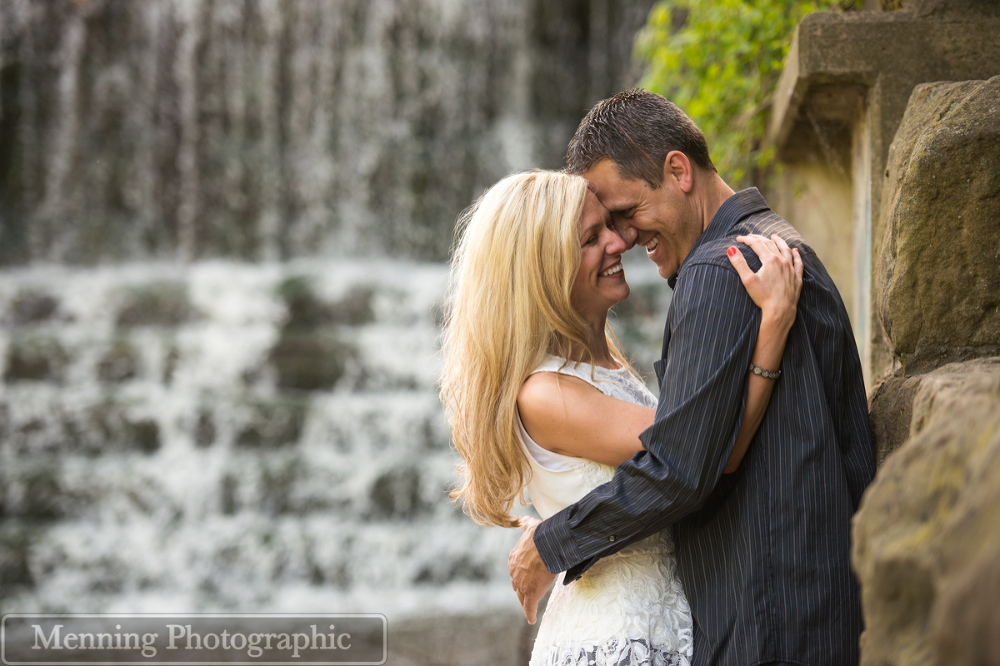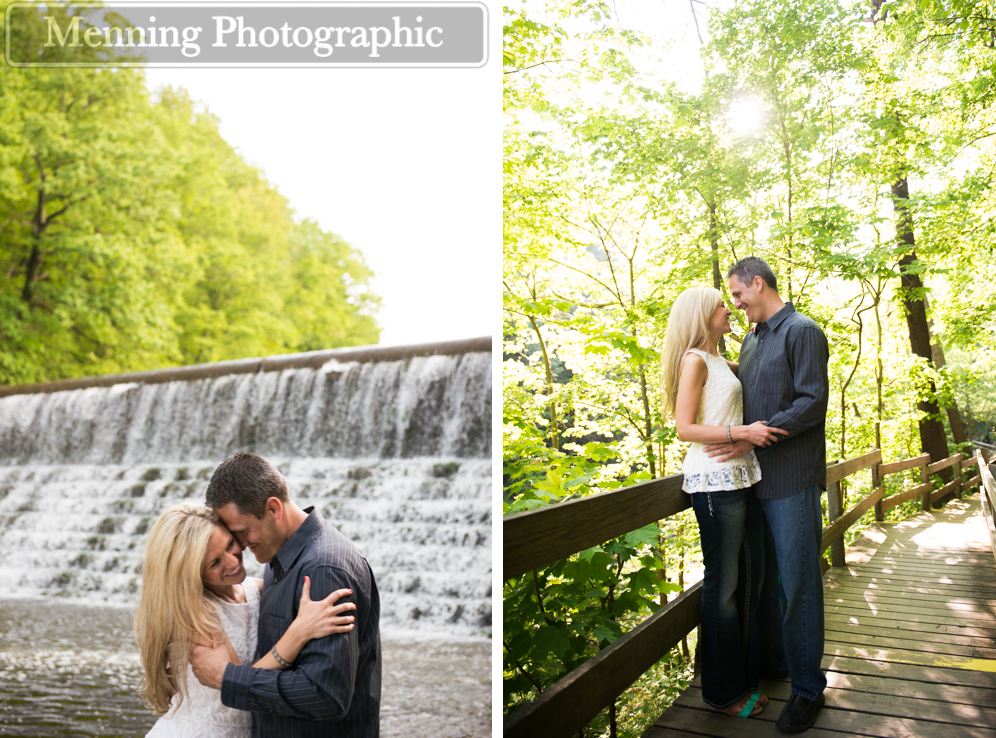 Our next stop was a trail near Lanterman's Mill. So cozy.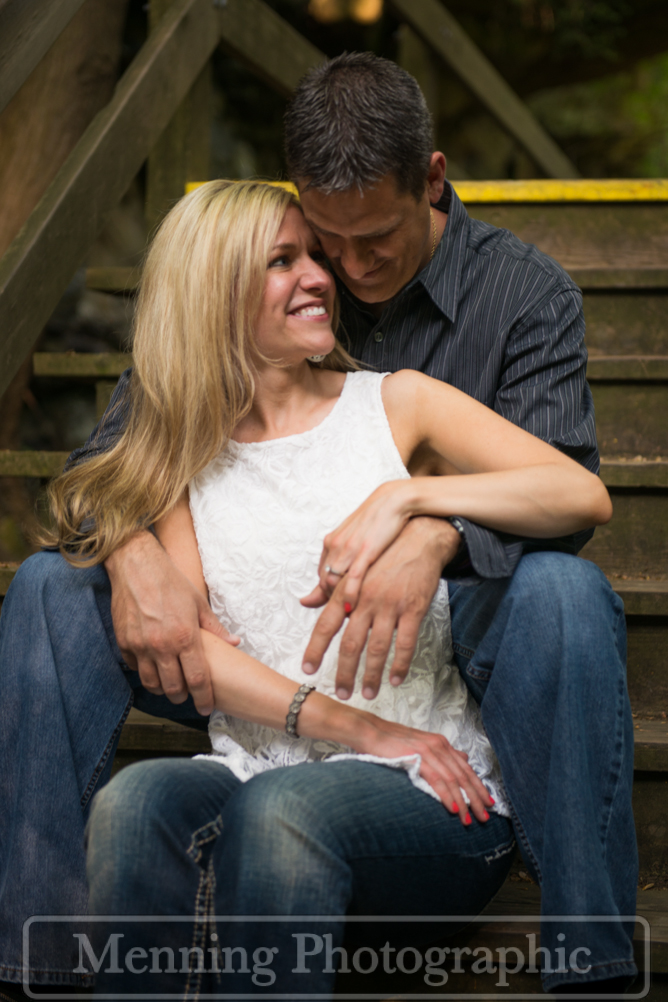 Holly is so pretty. John knows he's a blessed man.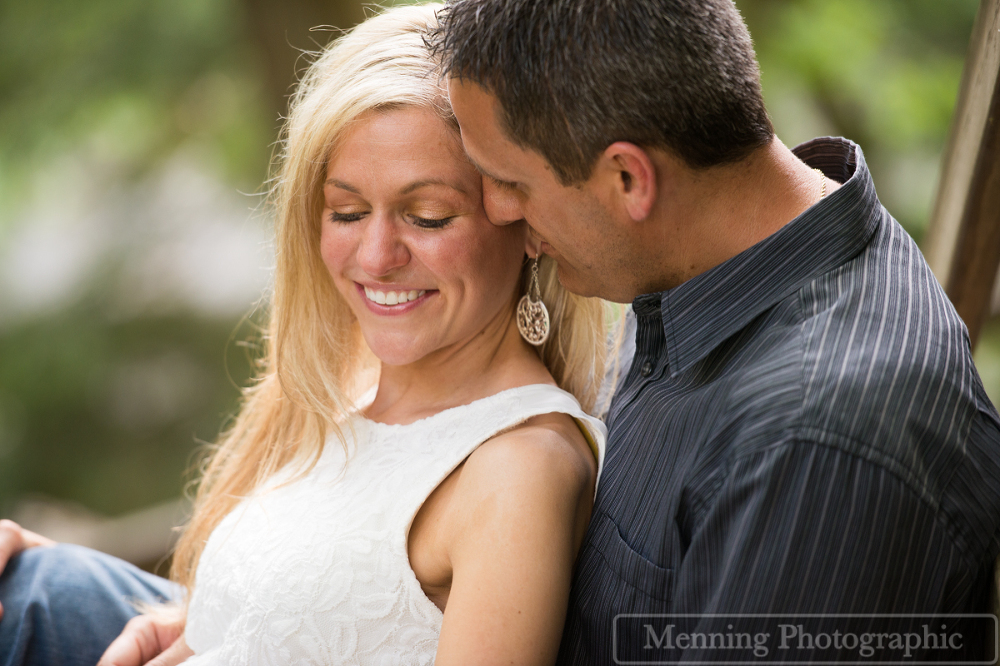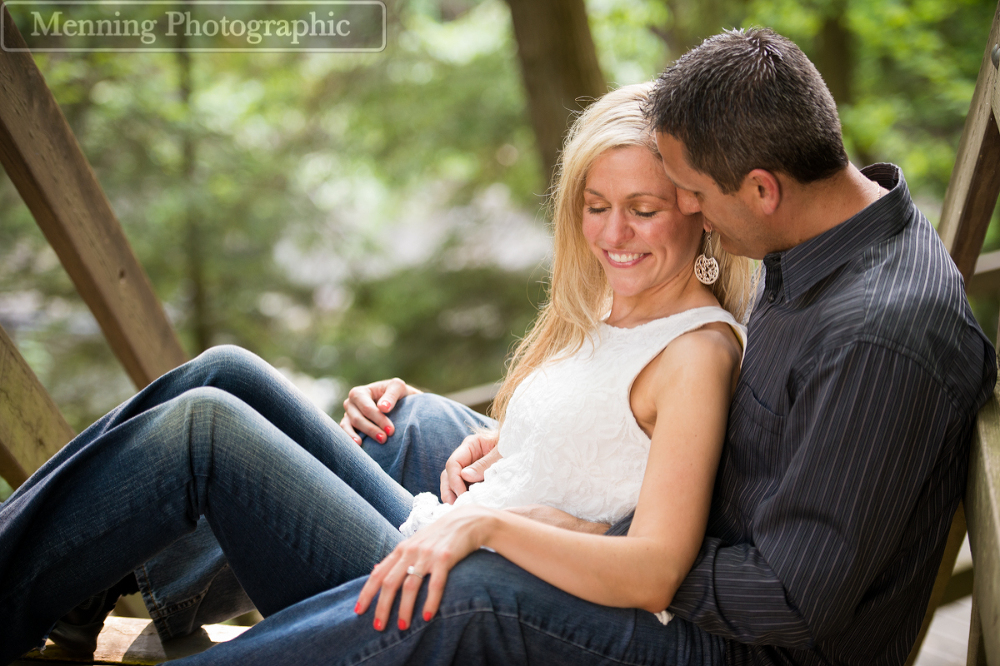 John has a goofy sense of humor and Holly adores it.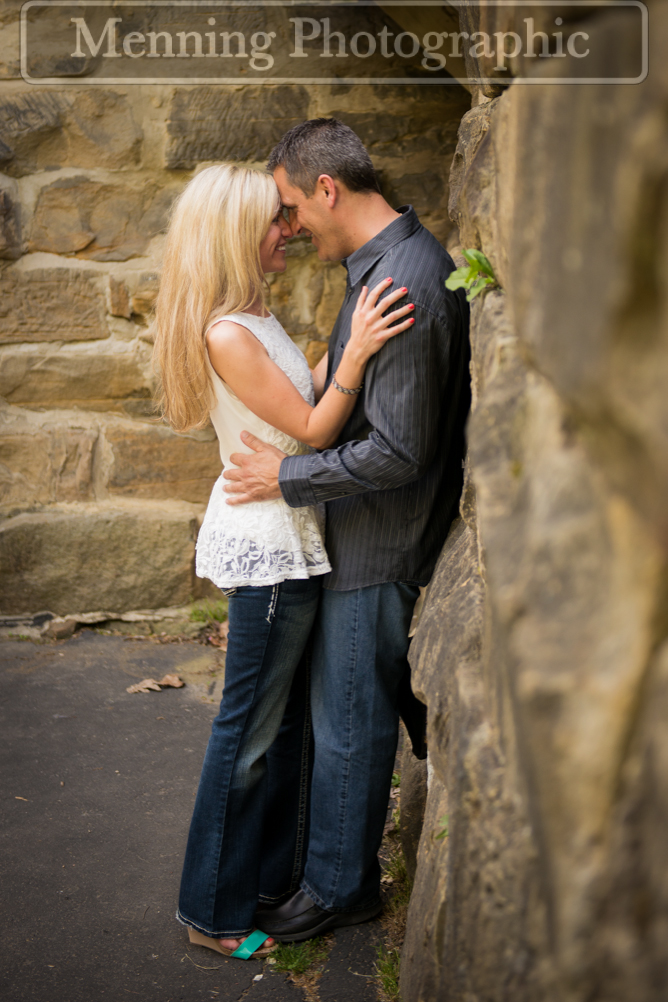 John faced his fear of heights for this photo. What a trooper!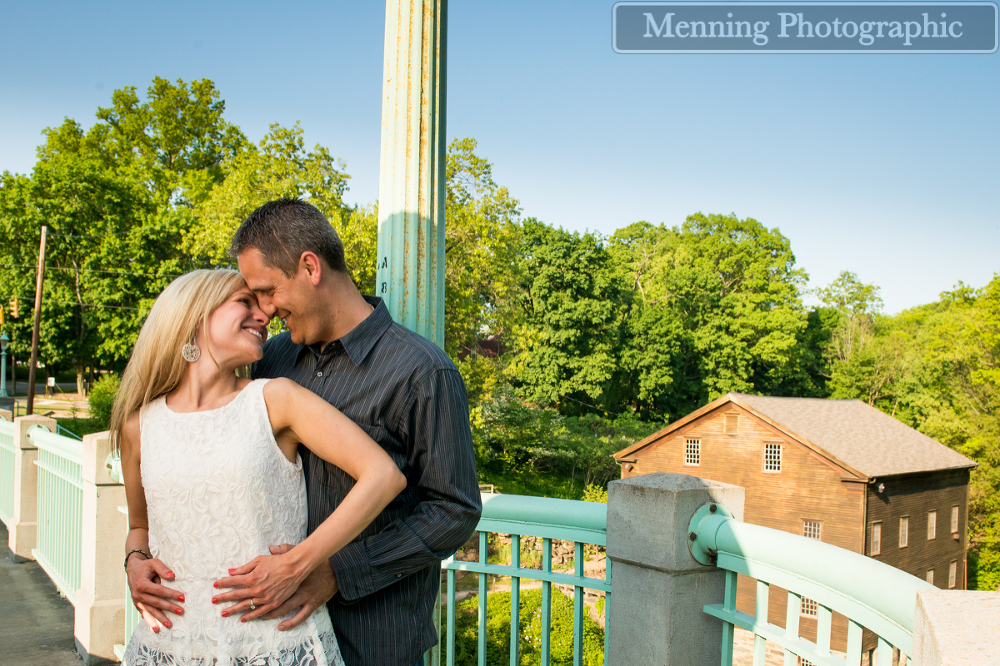 One of the best parts of our job is getting to know the wonderful couples we have the pleasure of meeting. We love hearing their stories about how they met, how they got engaged, and about their relationships. John's grandfather introduced Holly & John. Now there's someone you know you can trust when it comes to recommending a potential girlfriend! John's grandfather has since passed away, but we're sure he'll be at their wedding in spirit.

The Cinderella Bridge (or Silver Bride or Suspension Bridge- whatever you like) is a magical place for photos.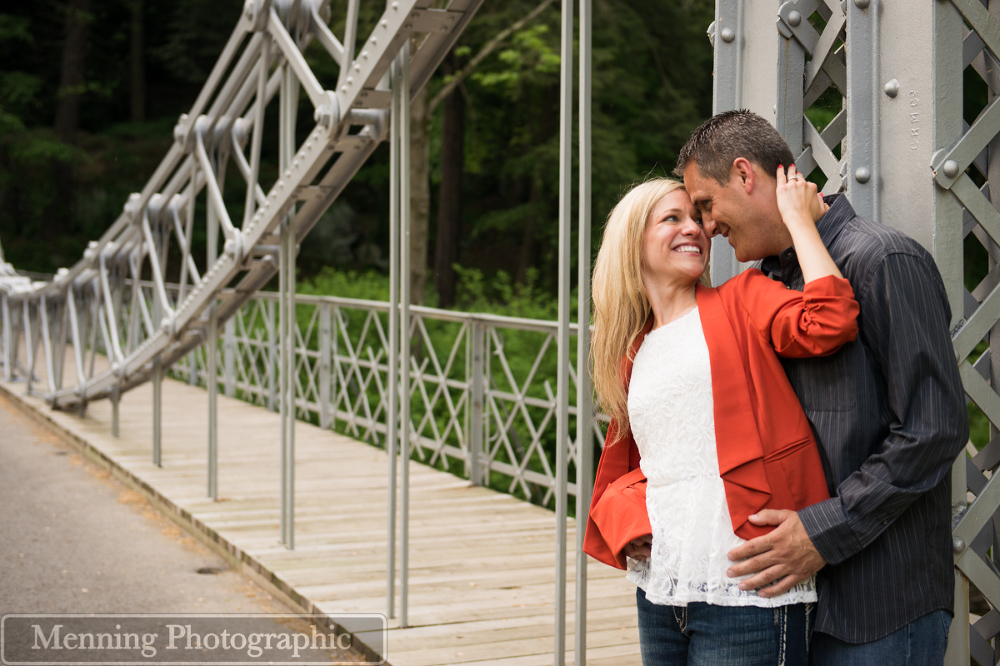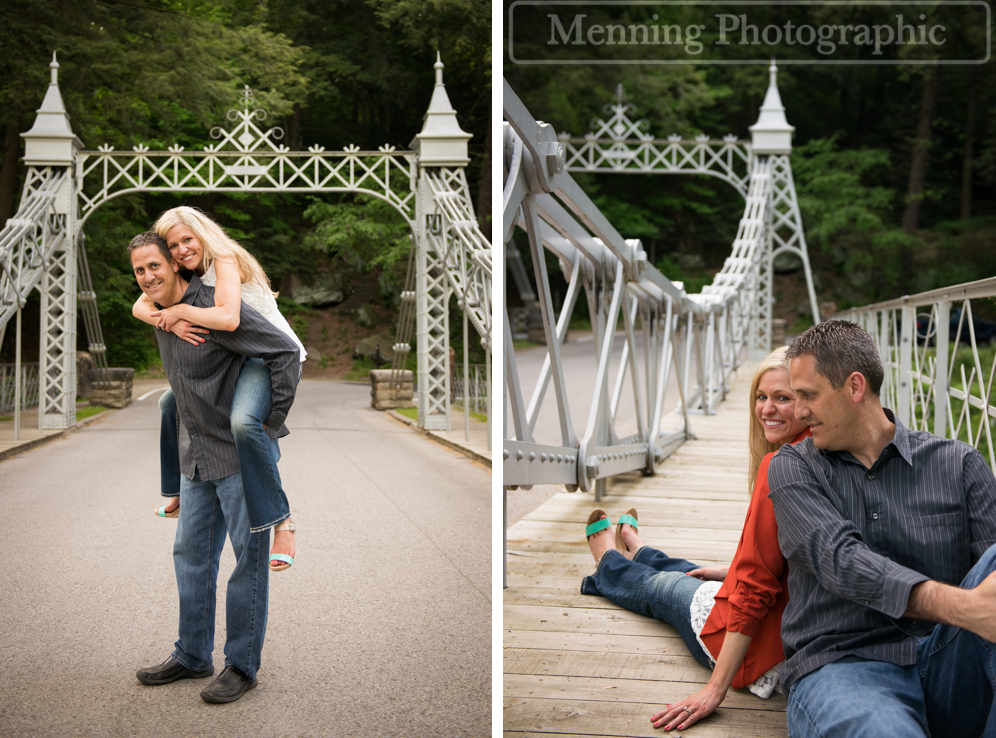 After the first half of the session in Mill Creek Park, we headed downtown to hit up some urban surroundings in Youngstown for the second half of the engagement session.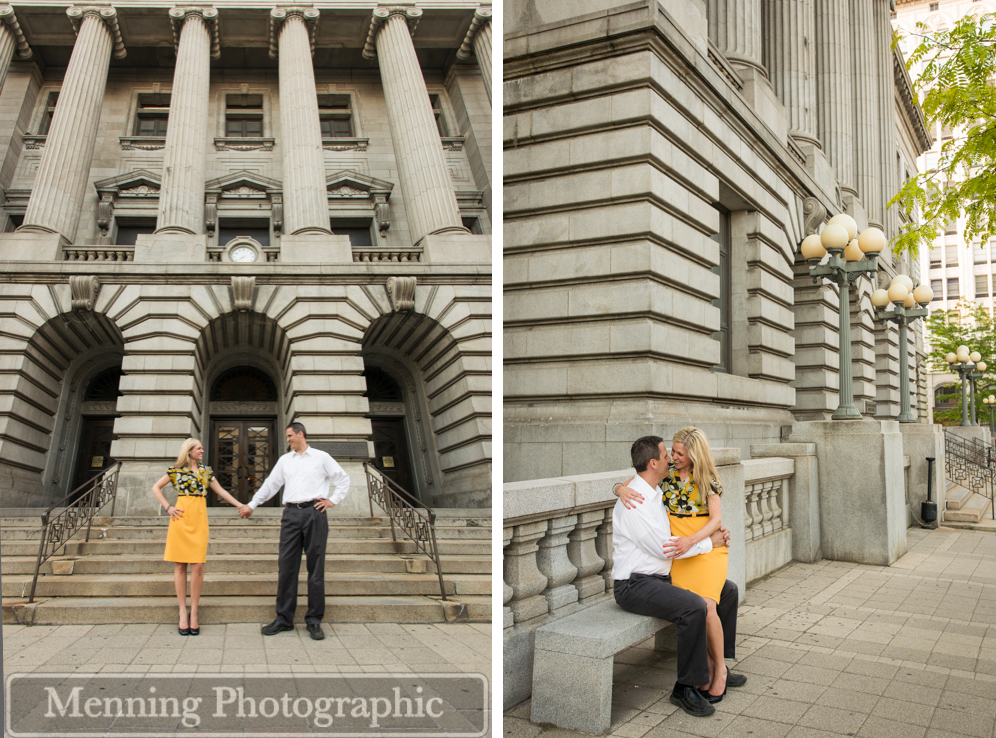 These outfits looked so great!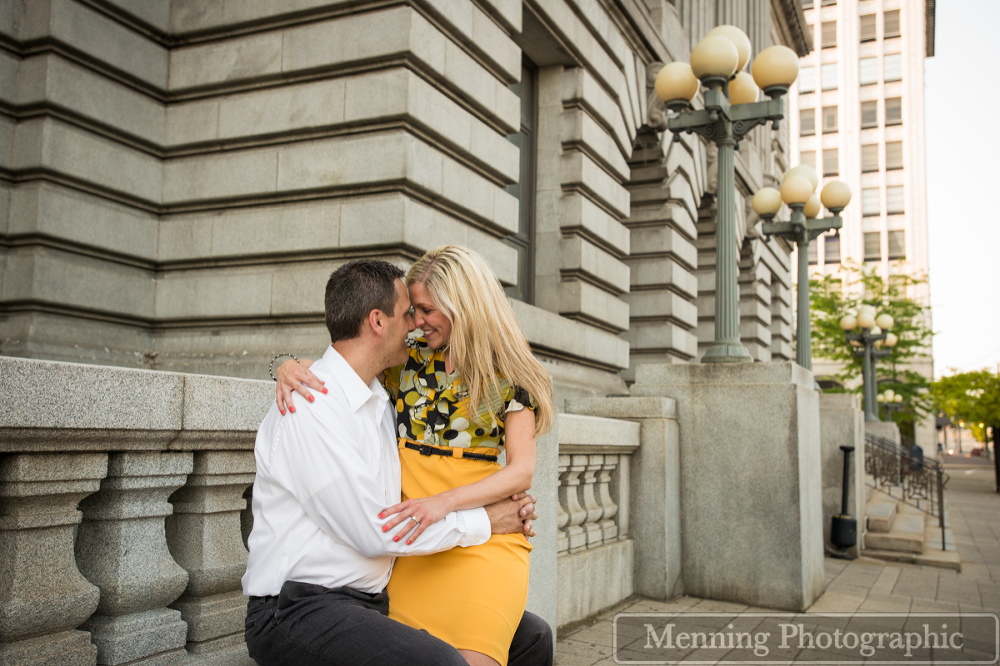 I'm loving that sun flare encircling them in the image on the left below. It's like the sun was smiling down on their love.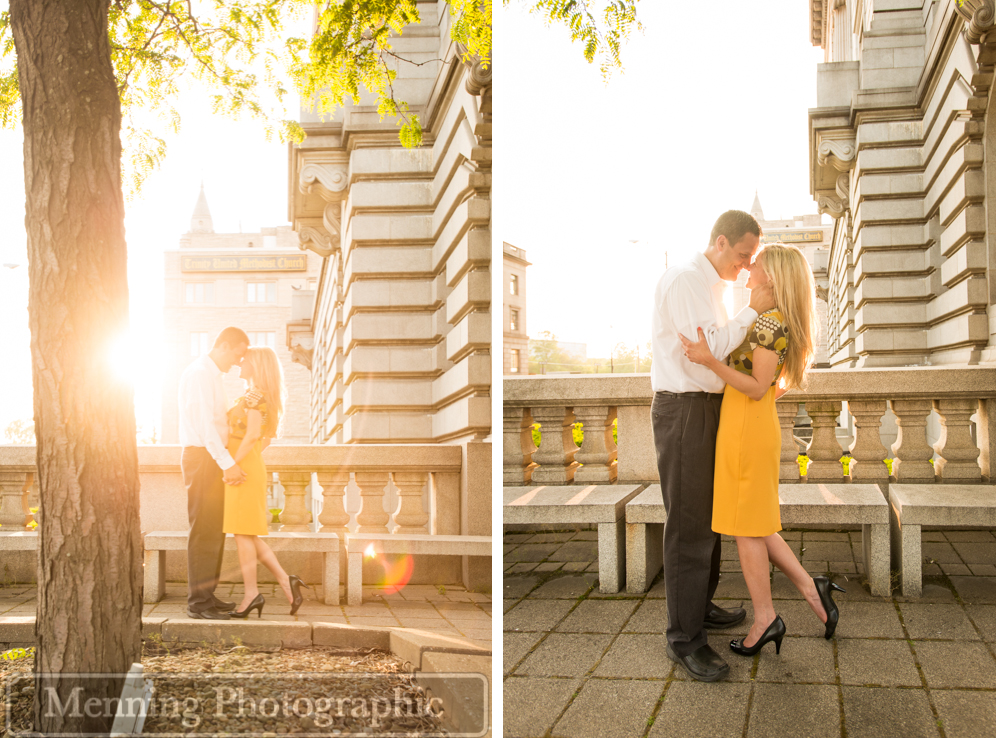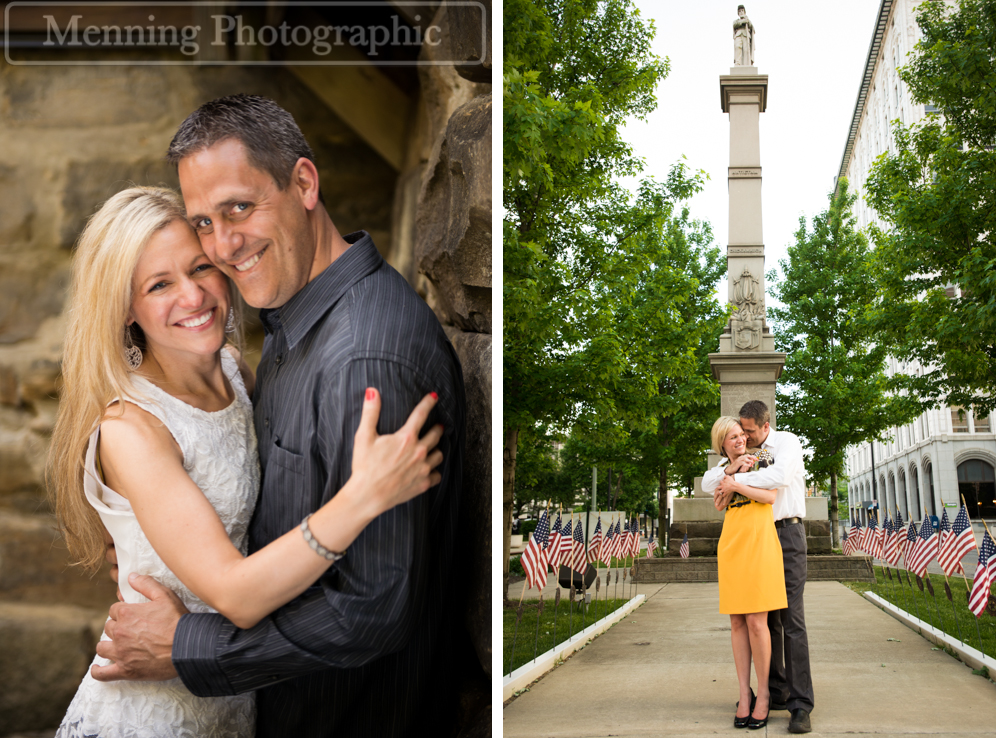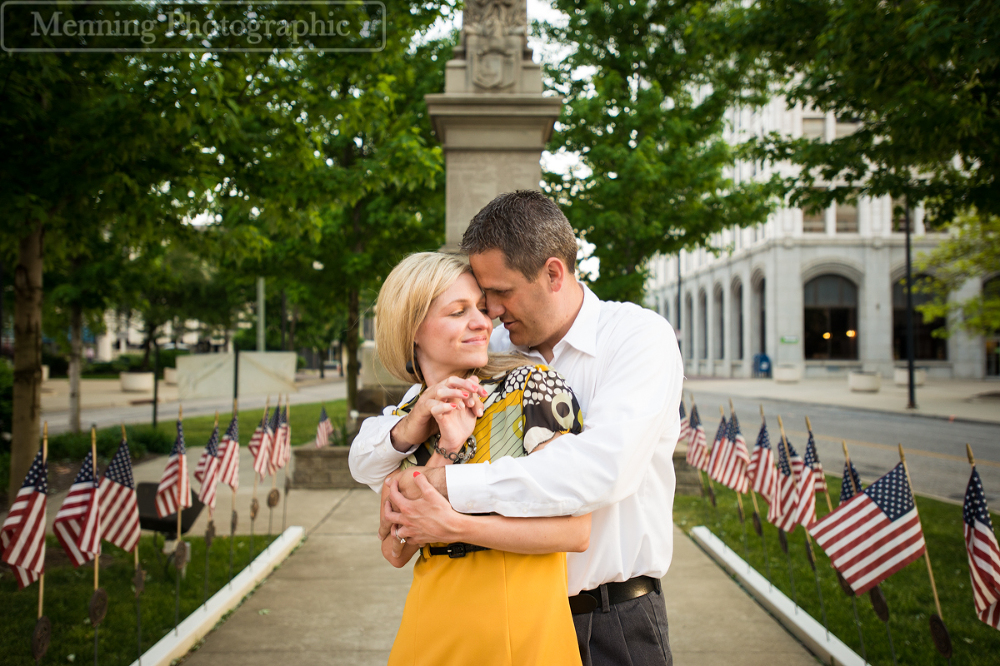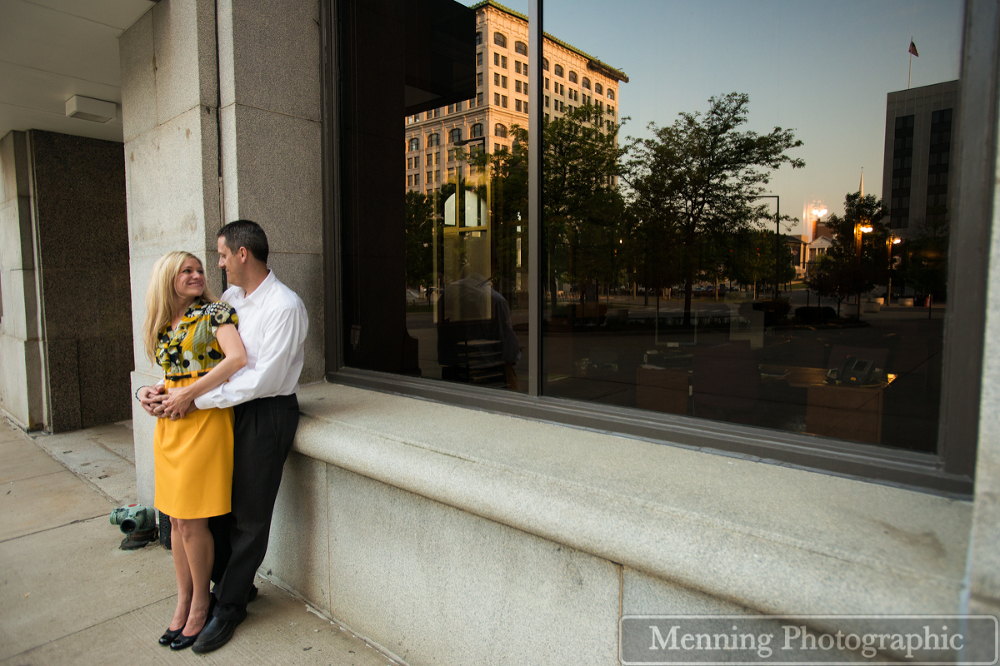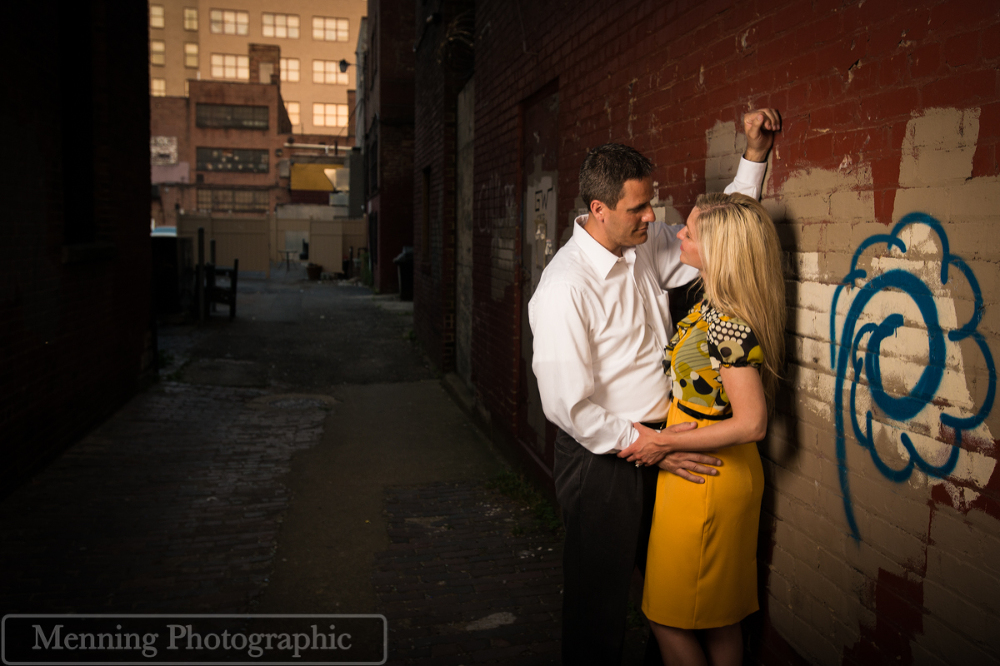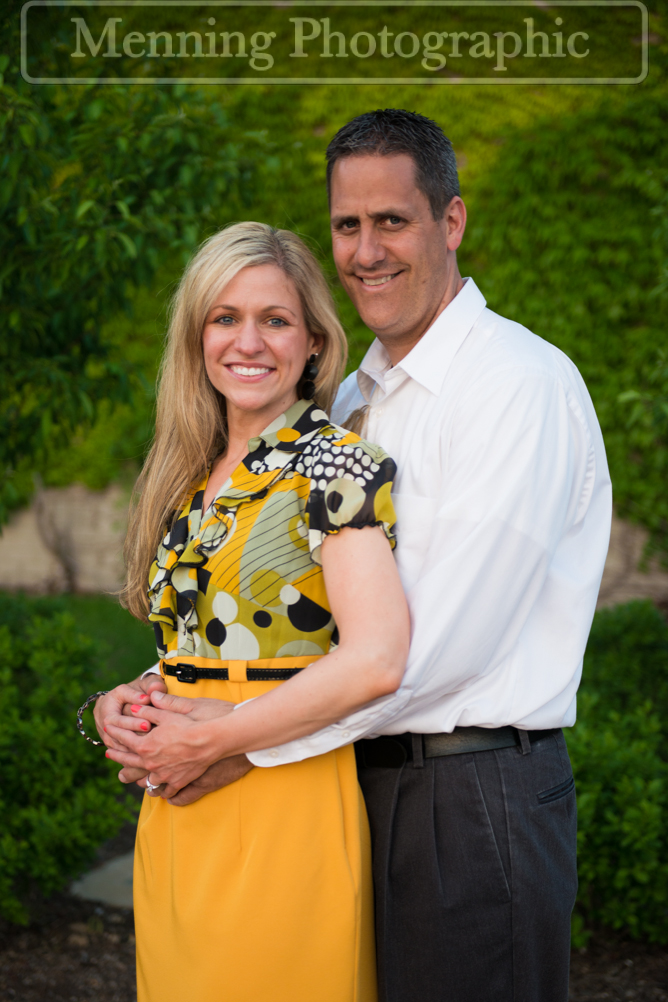 The sunset was very pretty. John noticed it, but then fixed his attention on someone much more important. 😉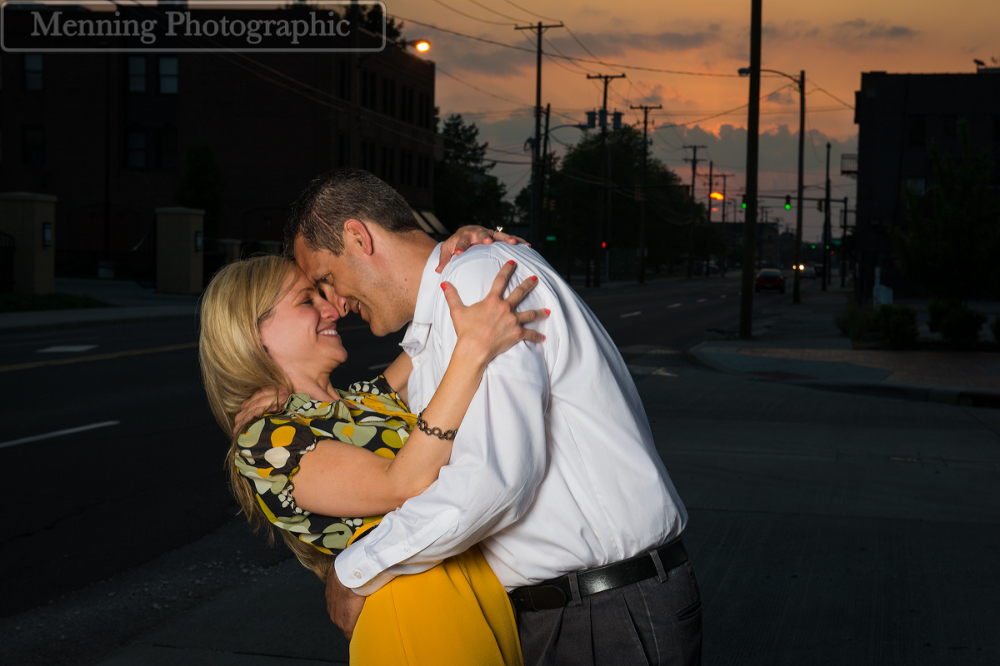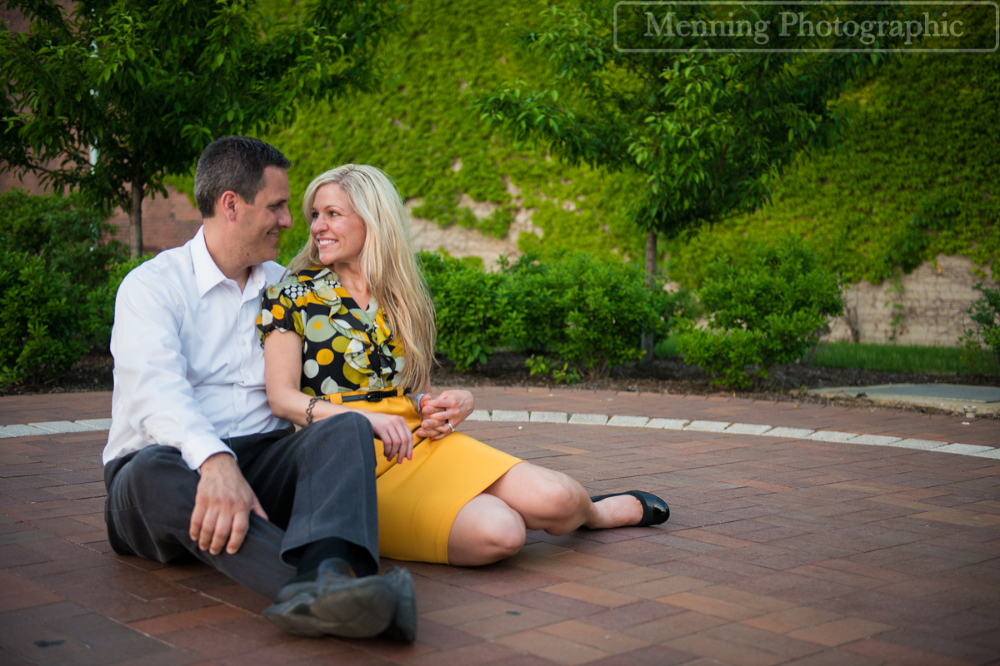 Don't you enjoy ivy-covered brick walls?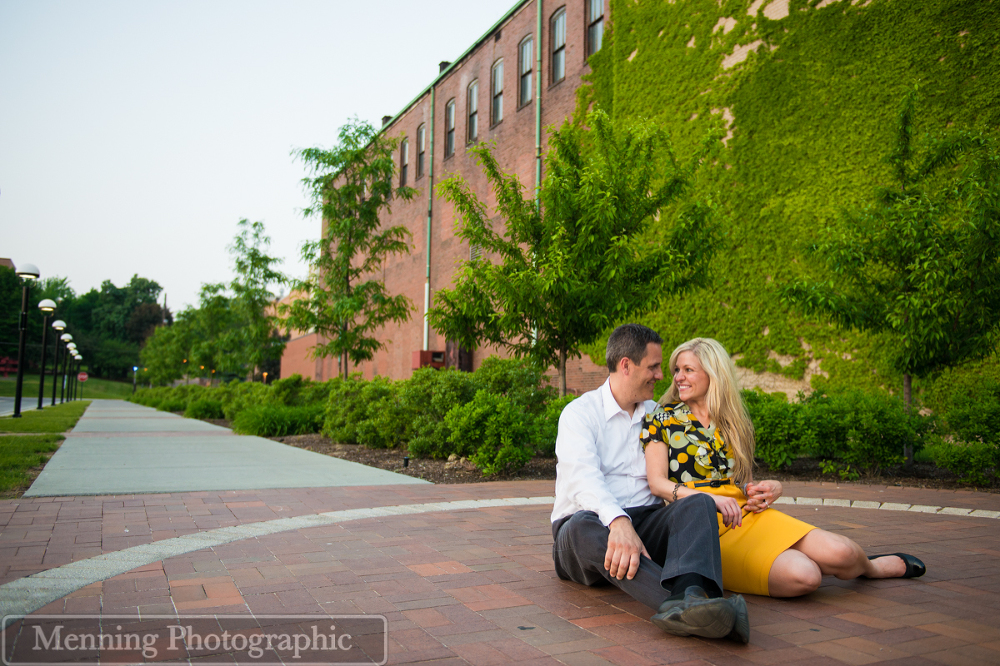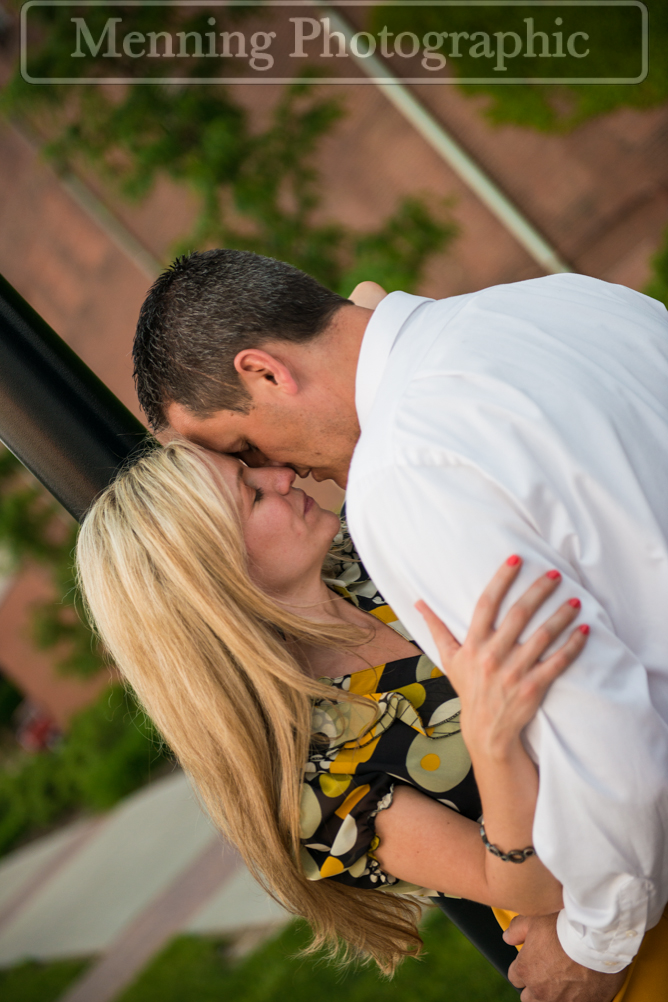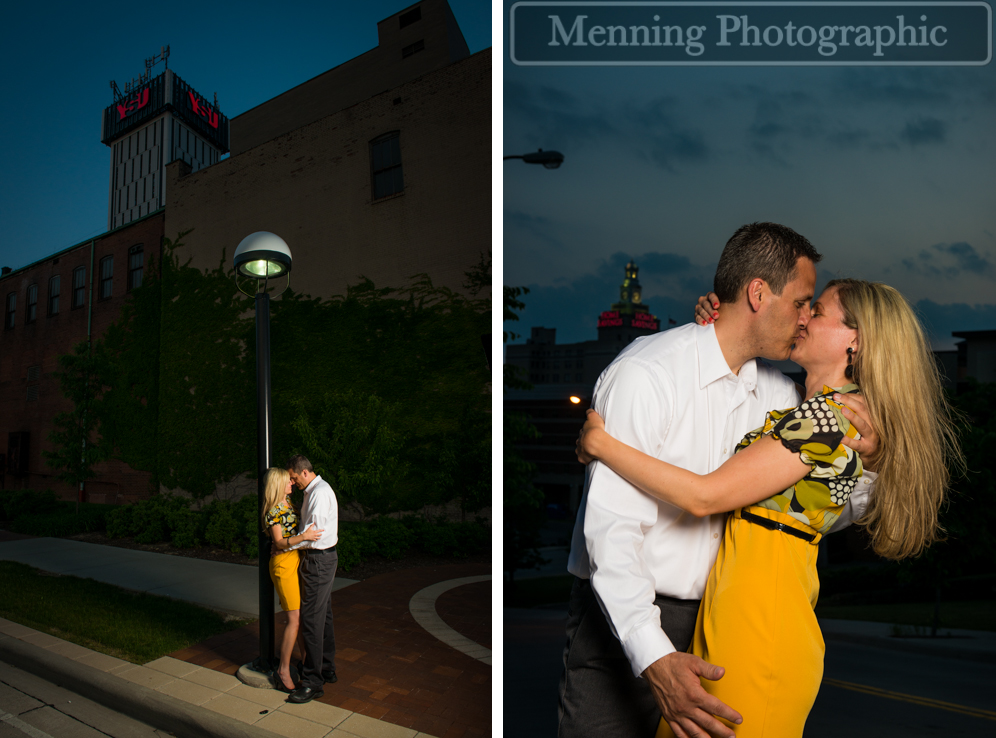 We had a fantastic time during this engagement session & can't even imagine how fun & beautiful their wedding day will be in August!
Feel free to leave a comment below. We like blog comments!
If you'd like more information about our engagement and wedding photography in the Youngstown area (or for a destination wedding!), please call us or email us.
330.651.4849
info@menningphotographic.com