Emily's and Matt's engagement session was really fun because they're really fun. We met them for the engagement photos at Mill Creek Park; we started near Lanterman's Mill, traveled to the Cinderella Bridge, and concluded at the picturesque Fellows Riverside Gardens. The spot where they're standing in the photo below was special because Matt proposed to Emily on this very trail.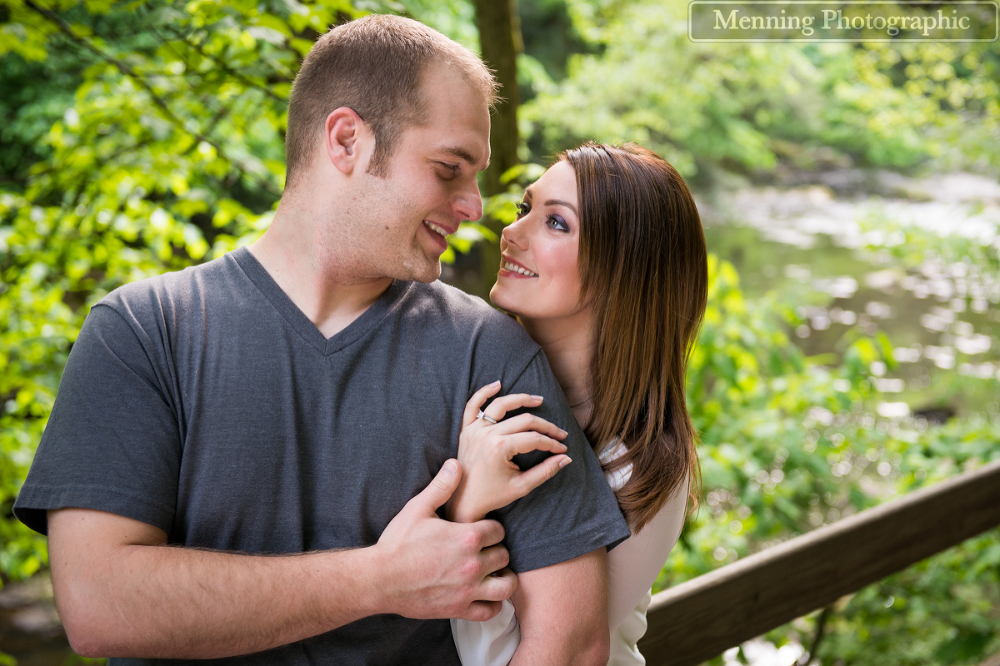 These two met at a New Year's Eve party. That year was the beginning of their journey together toward happily ever after.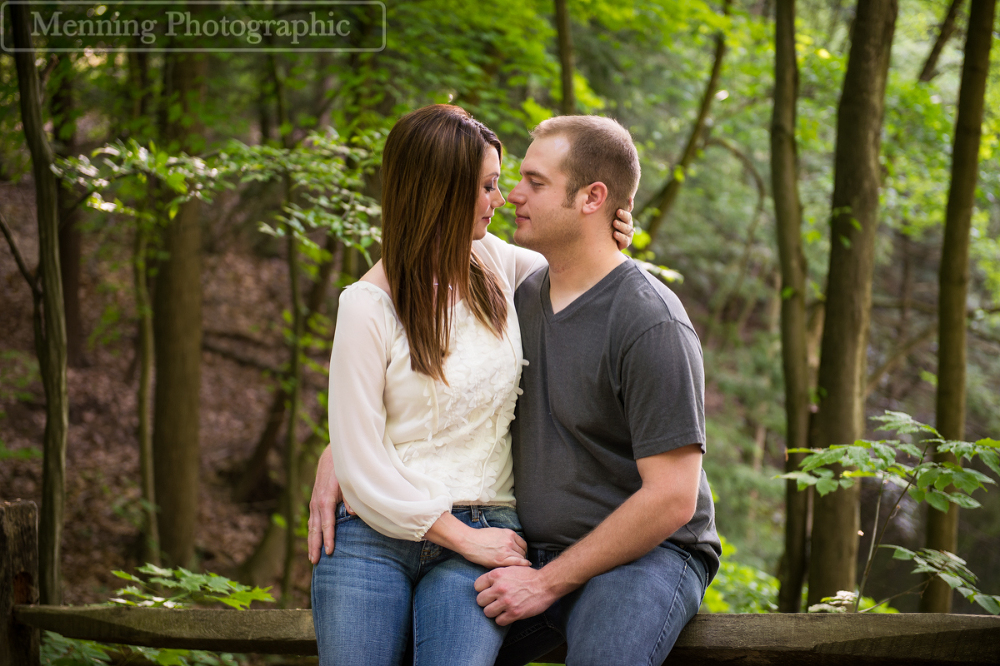 Emily, you're absolutely stunning. I'm pretty sure Matt agrees. 😉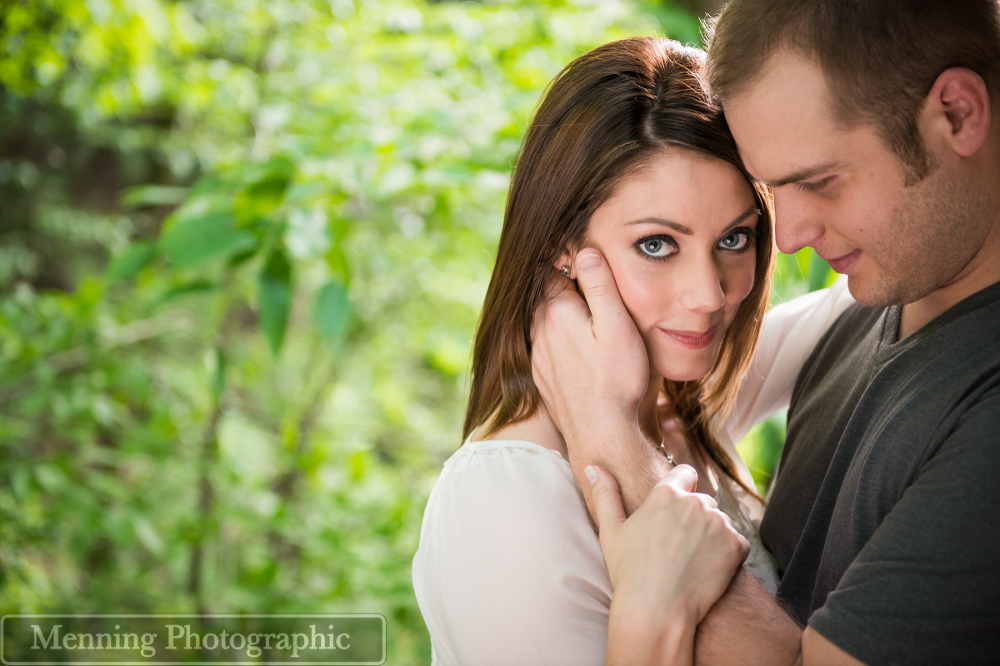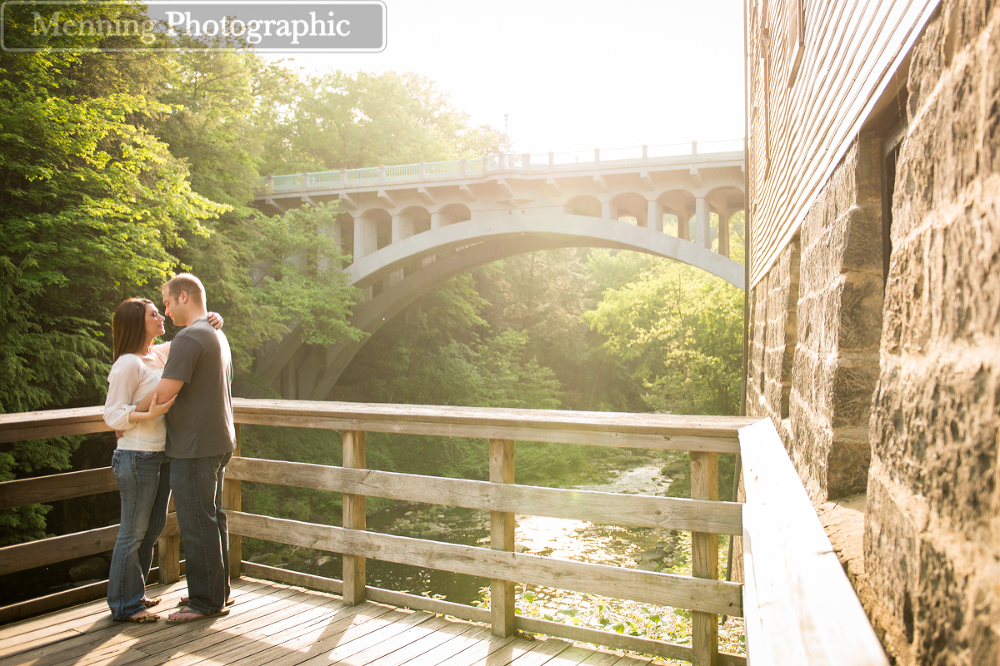 Matt grew up really close to Mill Creek Park; he helped us find this waterfall we'd never been to before. There are so many great locations there!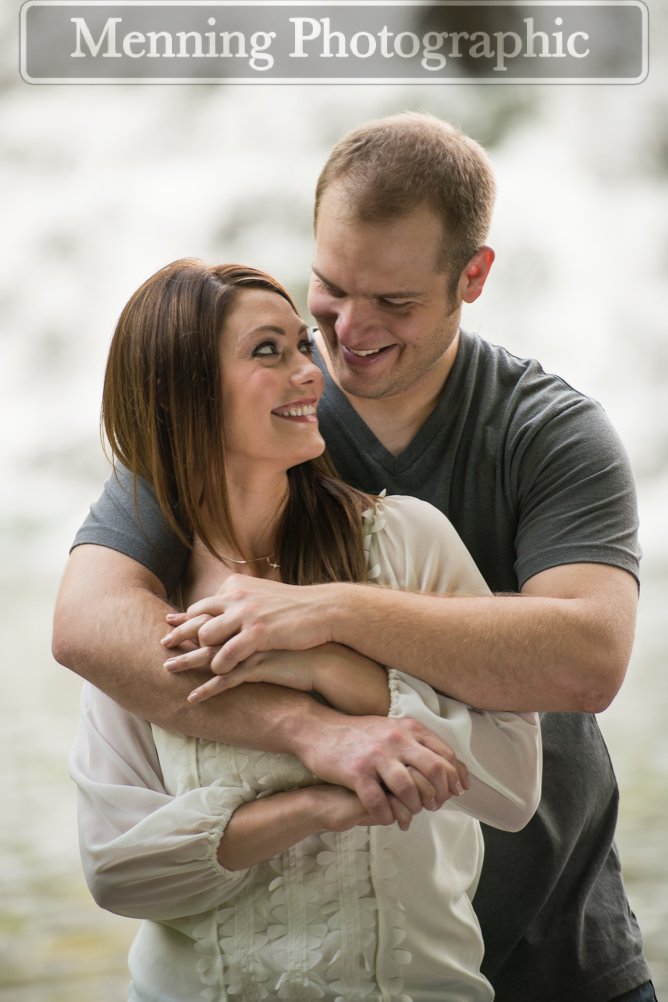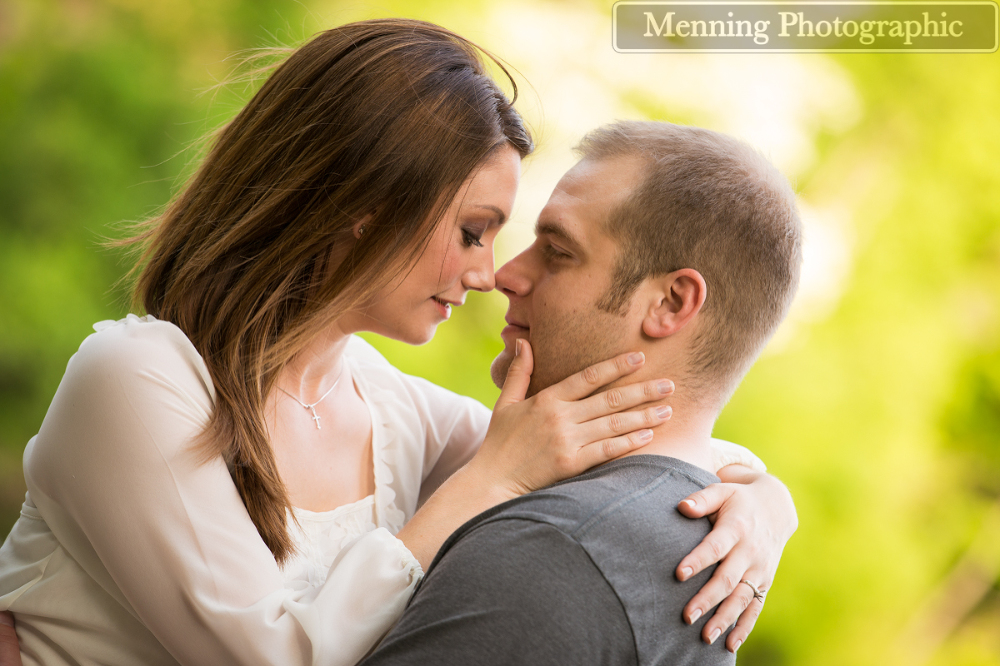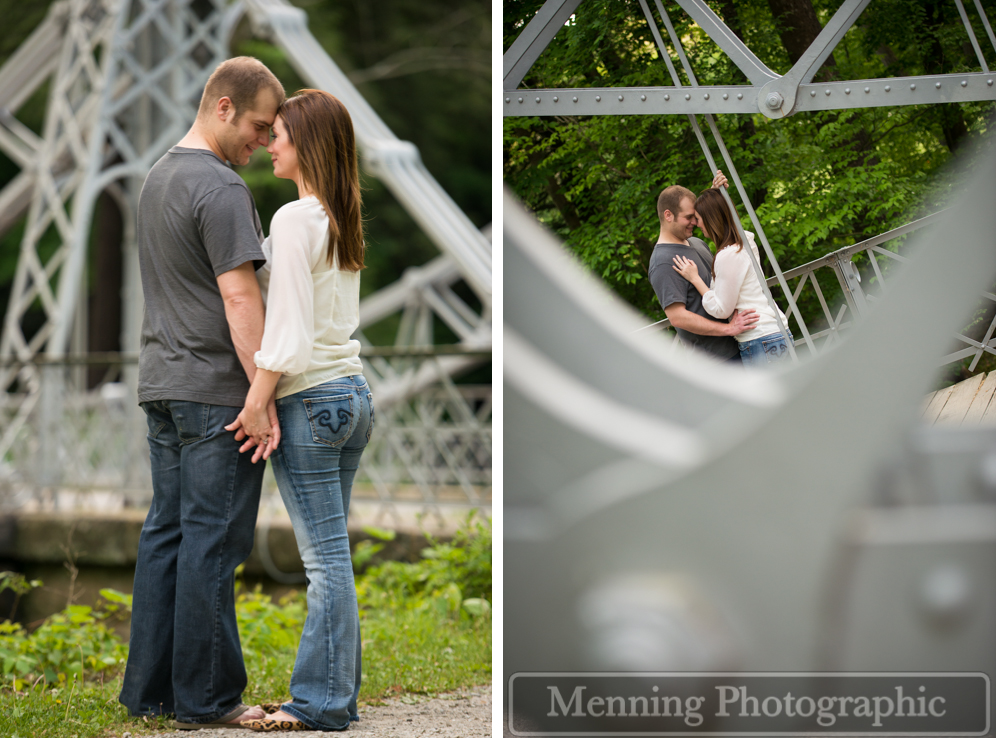 I love seeing people so happy that they can't help but smile.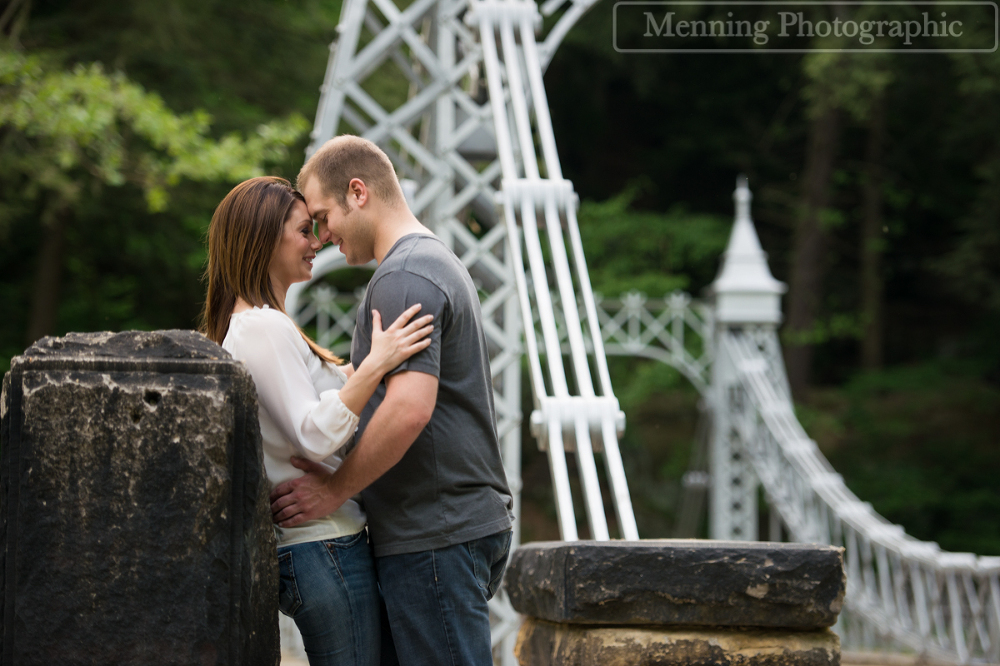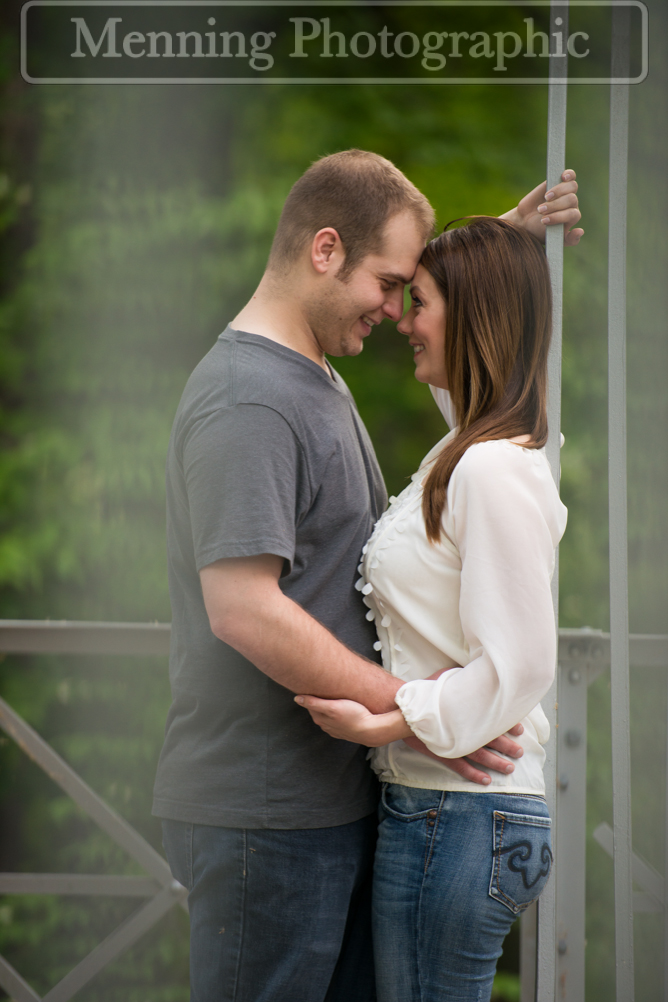 The way the golden light was twinkling softly through that pink tree and glowing around them… I'm pretty sure my exact words during that moment were, "I have to tell you guys that there is some magic happening right now."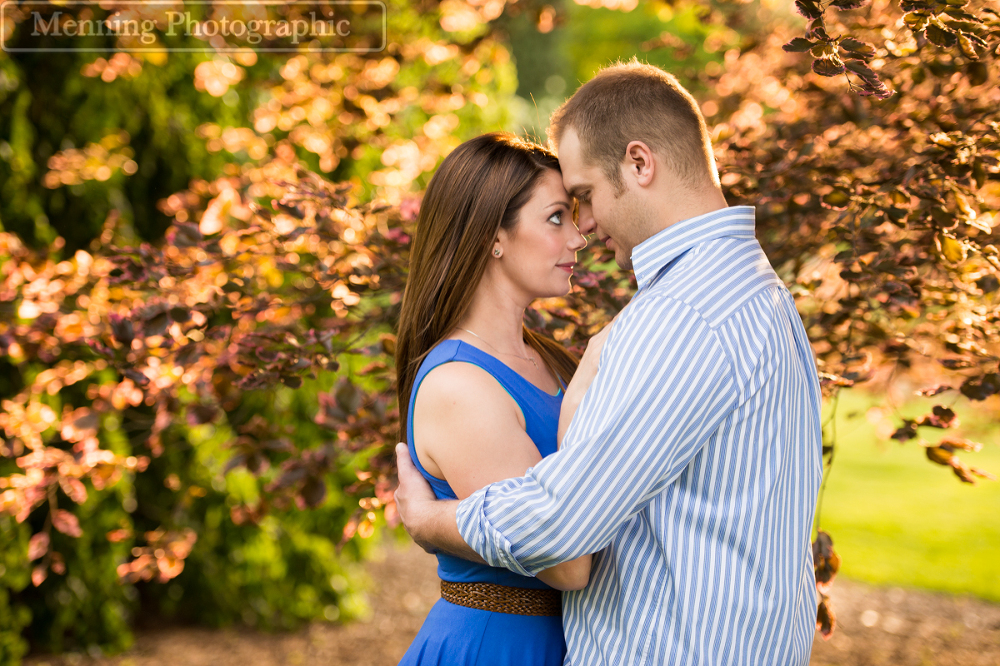 See what I mean?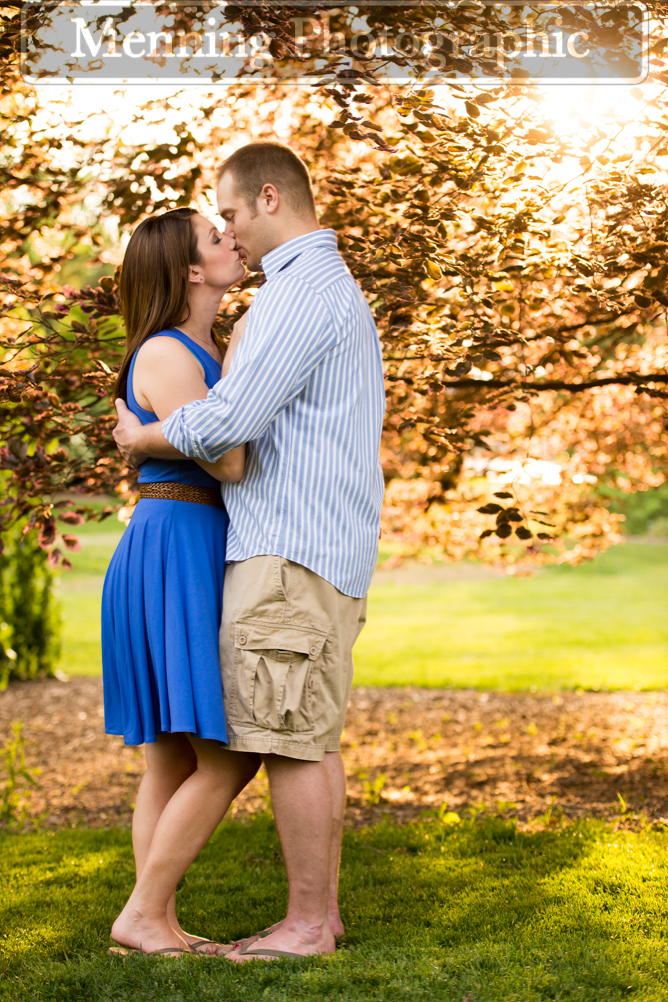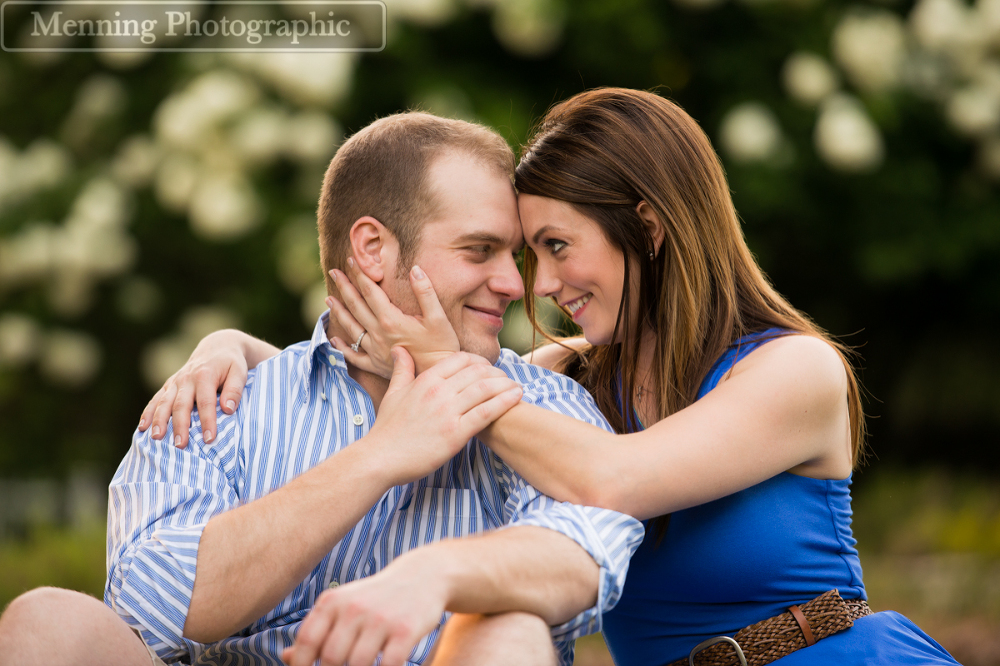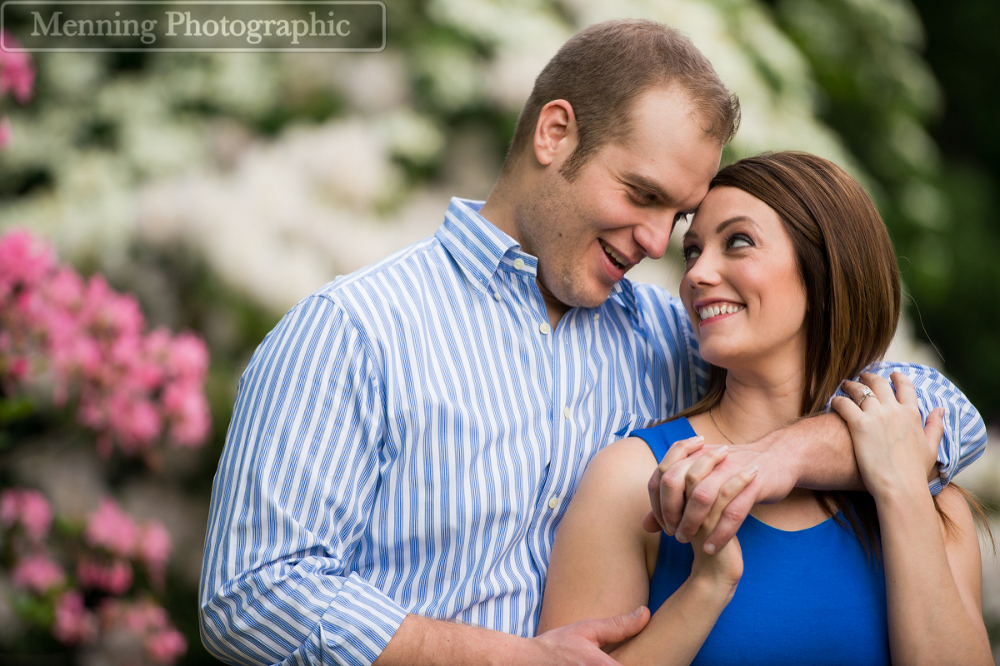 Stinkin' adorable!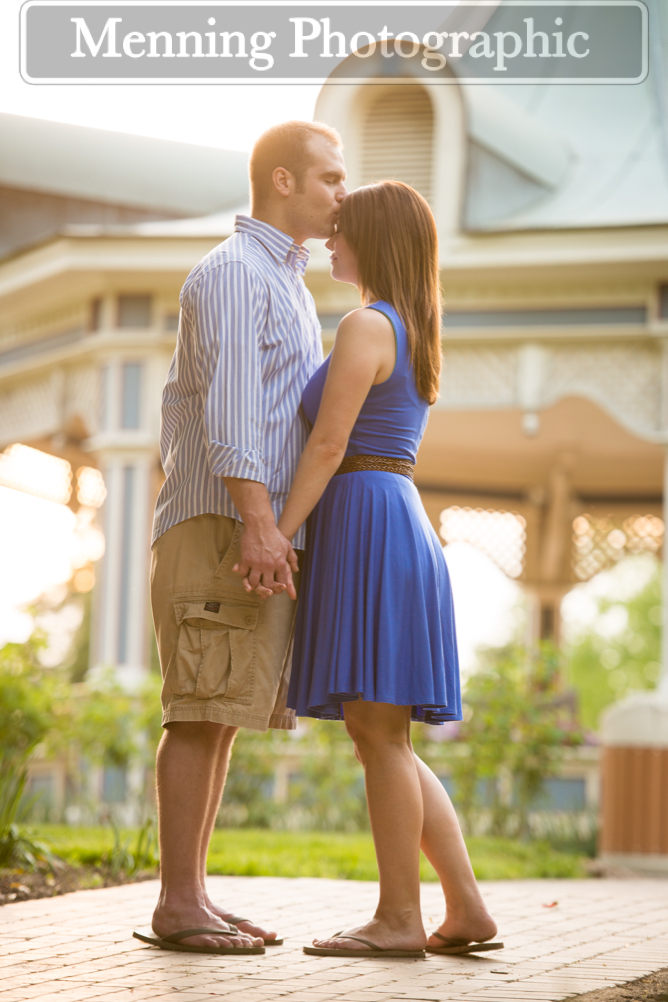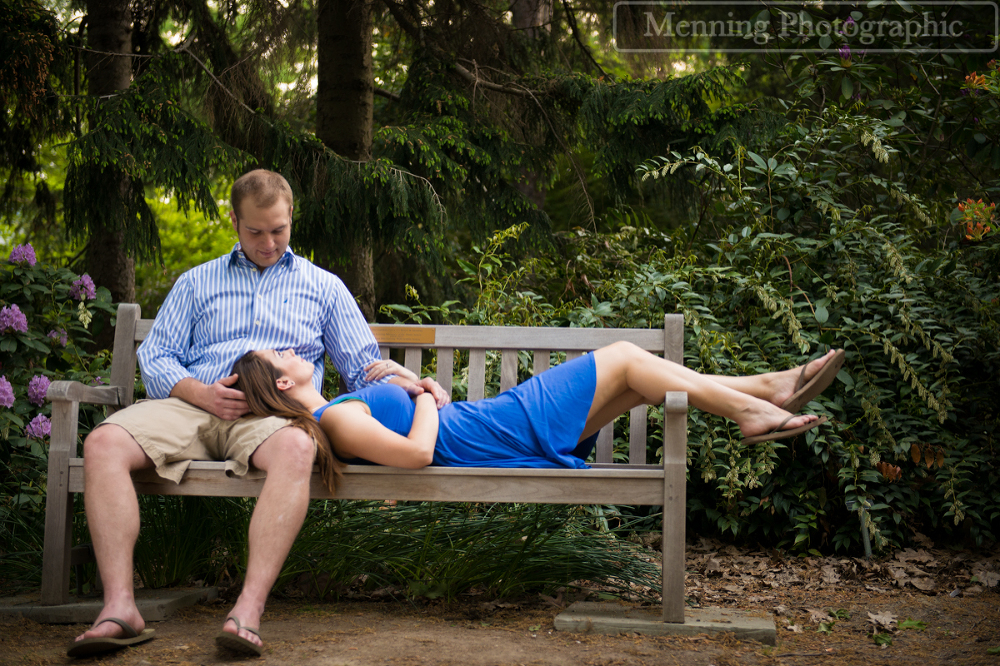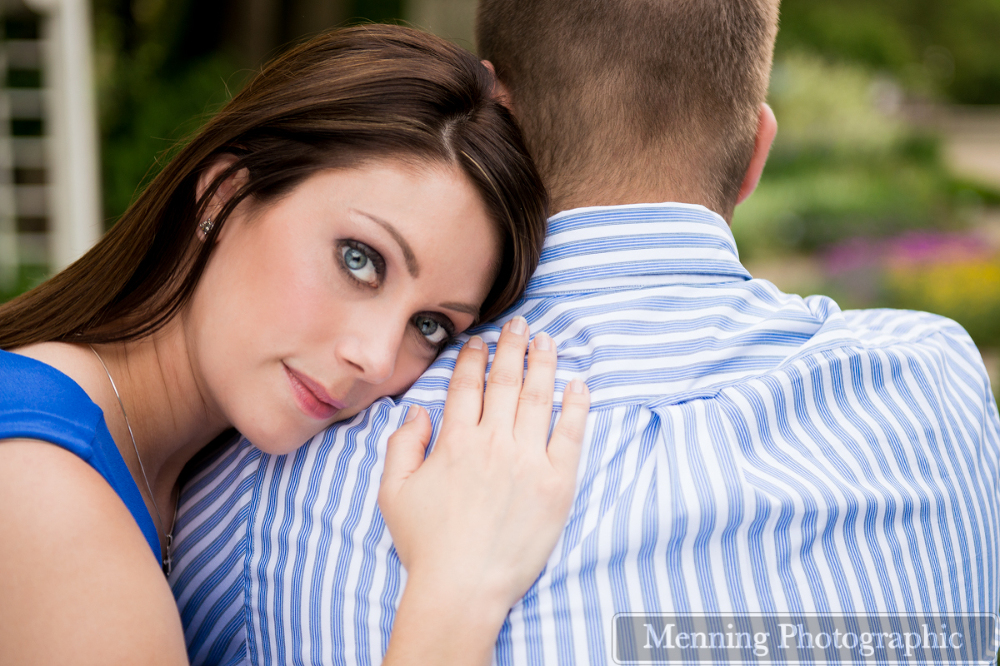 That's a happy guy.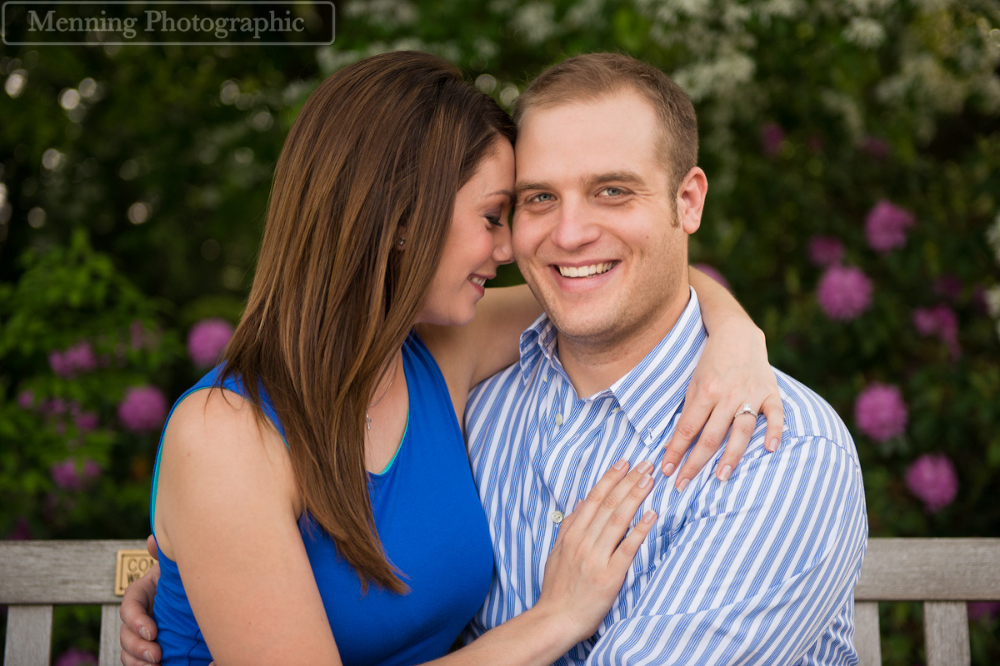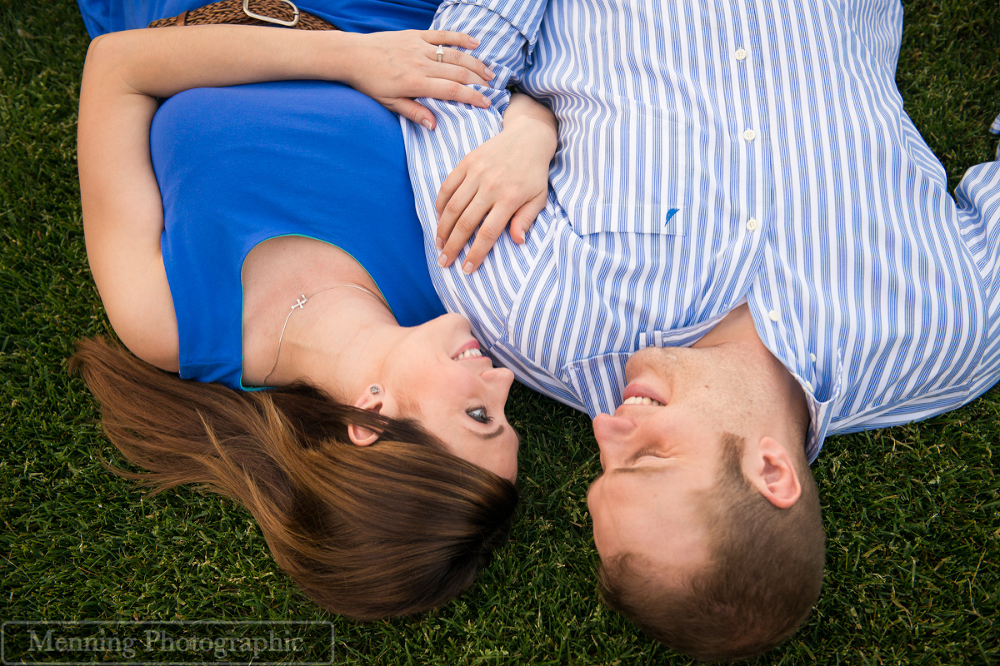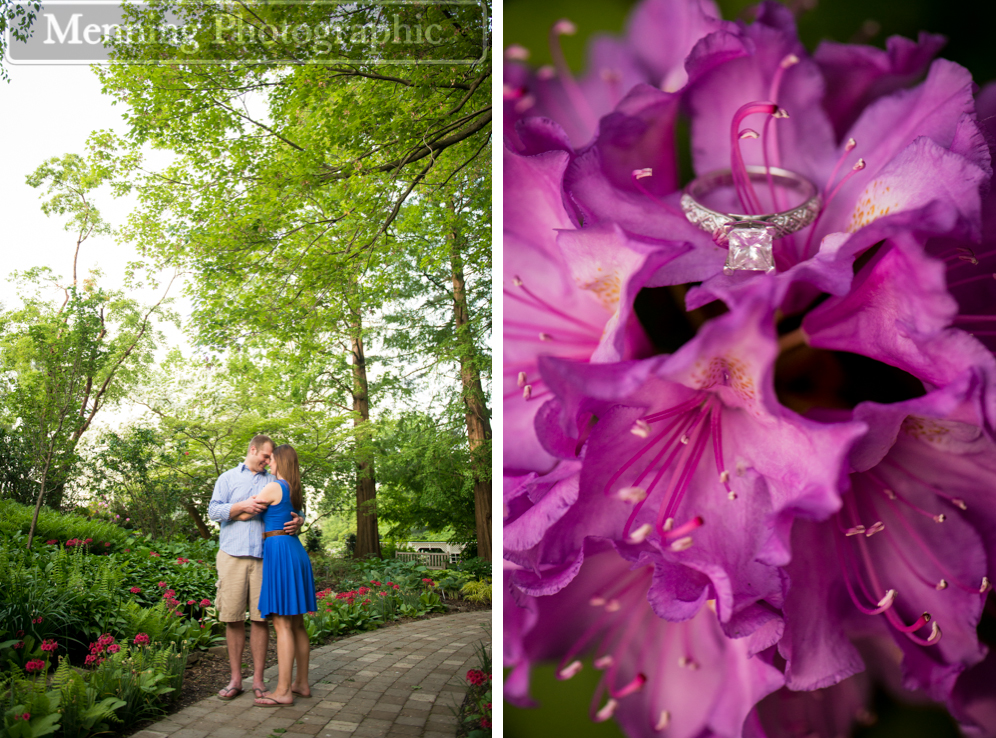 We're totally spoiled with the amazing clients we have. Emily & Matt, we are happy to have the honor of sharing your wedding day with you in September!
Like what you see? Thanks! Feel free to call us (330.651.4849), email us (info@menningphotographic.com), or find us on other social media. (Facebook, Twitter, G+).