Hey y'all! <—- Totally appropriate even though we're Ohioans, as we've been in Georgia all week listening to smooth, lilting southern accents. Â Our week began with hectic rush hour Atlanta traffic and ended with heartfelt hugs and goodbyes to and from all of the wonderfully amazing couples we met at the Connect Retreat at WinShape Retreat, a picturesque escape in the mountains of NW Georgia.
Here is a short (dorky!) video we shot while there. Please note that this video is not being showcased for its quality; we balanced our camera on a plastic fence around a tree to crookedly shoot it. 🙂 P.S. Does anyone else loathe seeing/hearing themselves on video?! Do I really sound like that? hehehe
http://vimeo.com/65459405
When I met Josh, I knew he was a special person & someone I was supposed to meet. When Josh and I got married on November 20, 2010, I knew my married years would be the happiest and most worthwhile of my entire life. However, I did not realize that Josh would be surprising me every day with how he selflessly loves me and cares for me. Â We are wedding photographers so naturally we adore weddings. The thing is, though, we cherish marriage even more. A healthy marriage that grows stronger each year is rare these days, which, in our minds, makes it even more valuable. That's why we were incredibly blessed to attend a three and a half day marriage retreat aimed at strengthening our relationships with God, growing our marriage even stronger, and, as a result of prioritizing those two aspects of our lives, being able to allow our wedding photography business to thrive.
We arrived in Rome, GA a little early for the retreat so we stopped to grab some delicious fro yo on the way. 🙂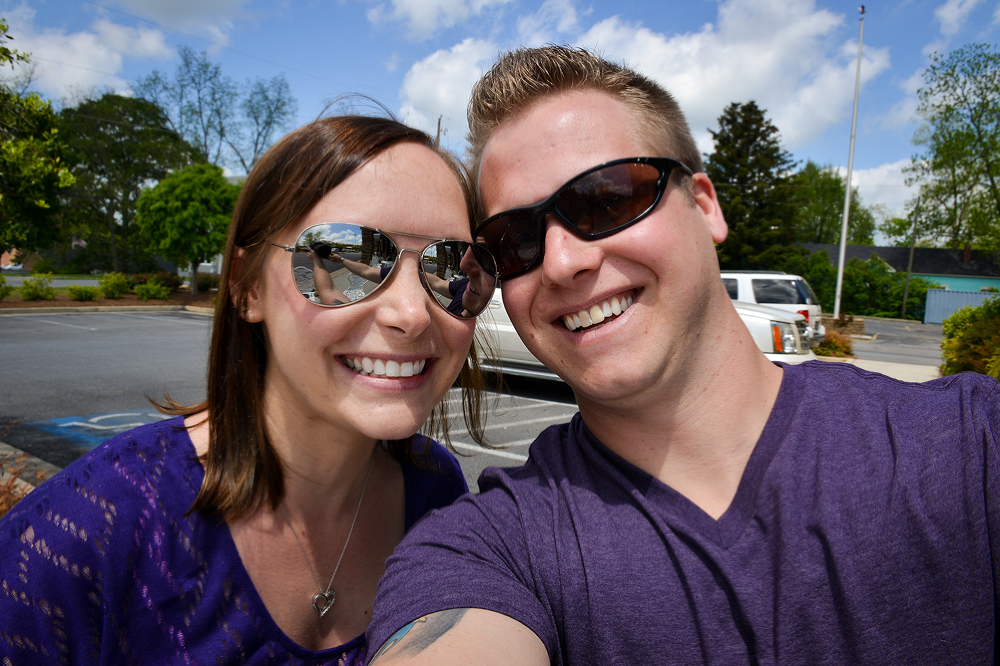 Try not to lick your computer screen. It won't produce the desired results.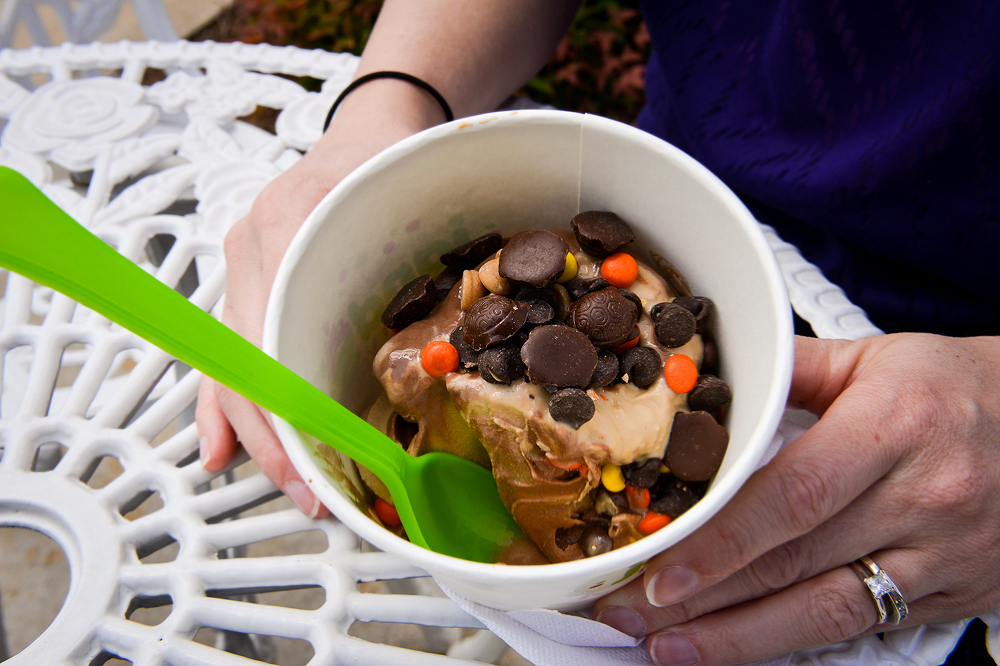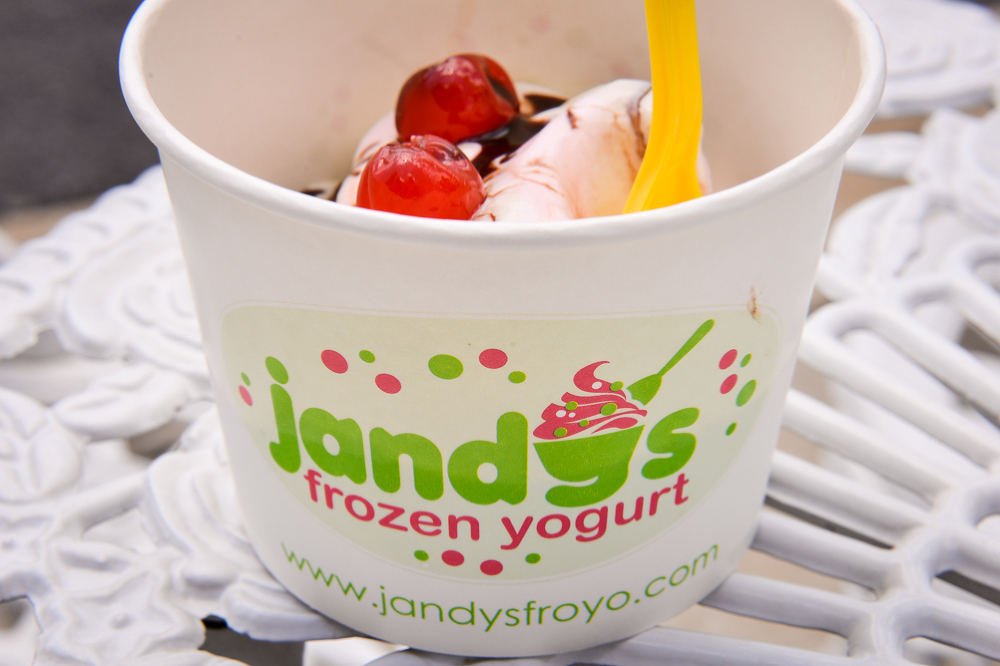 After that little splurge, we stopped at a local park with hiking trails to burn some cals & get some endorphins flowing.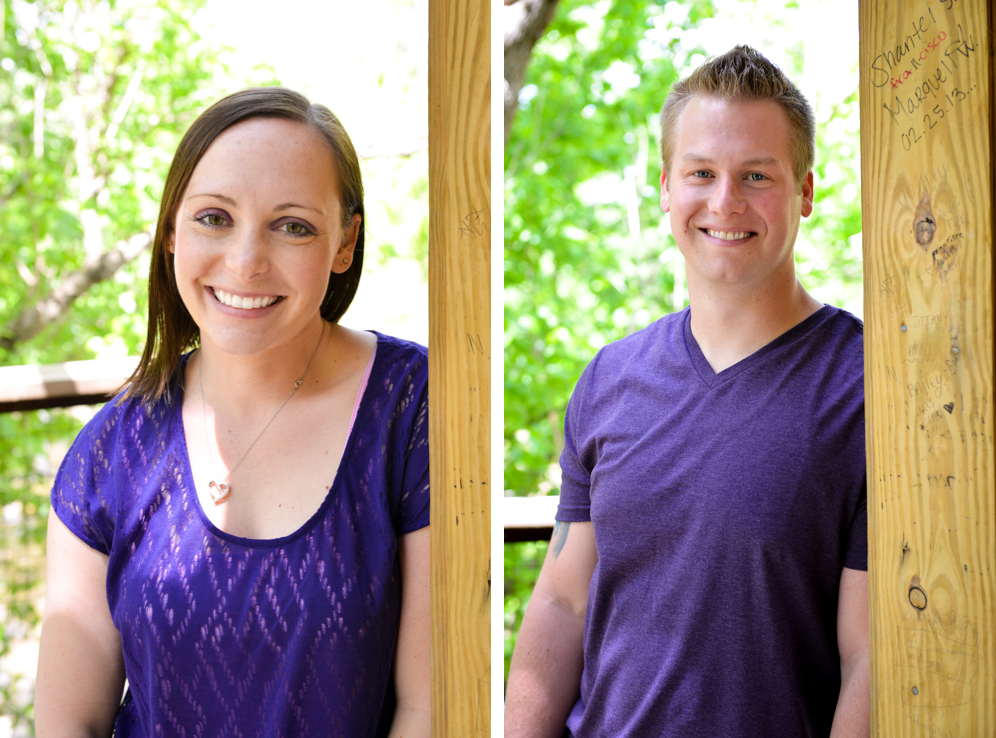 This is what endorphins do to a girl: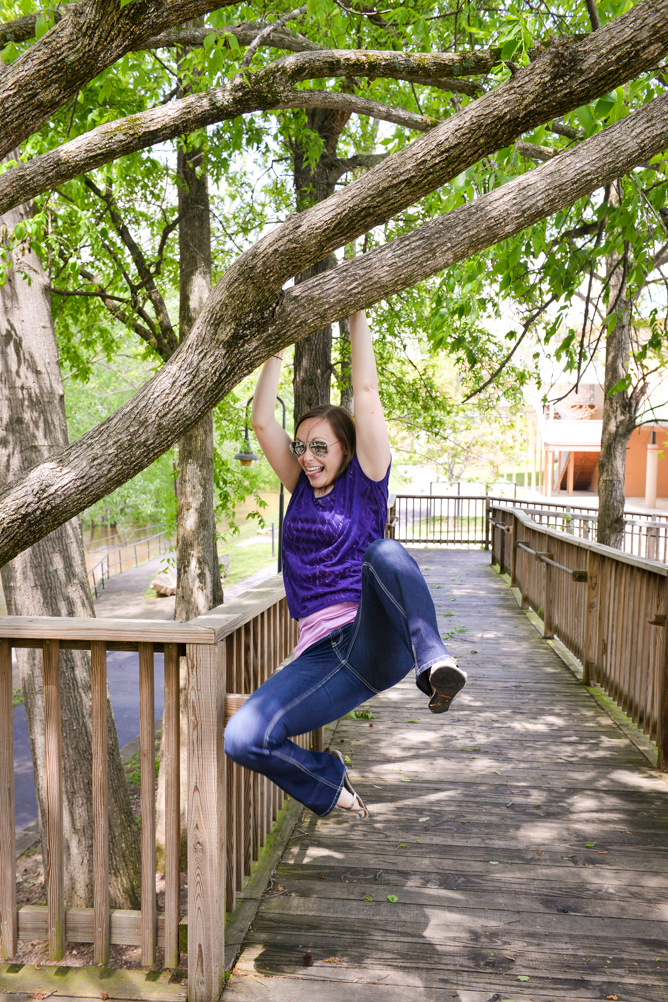 Our next stop was the retreat! To get there, we drove through Berry College's gorgeous campus.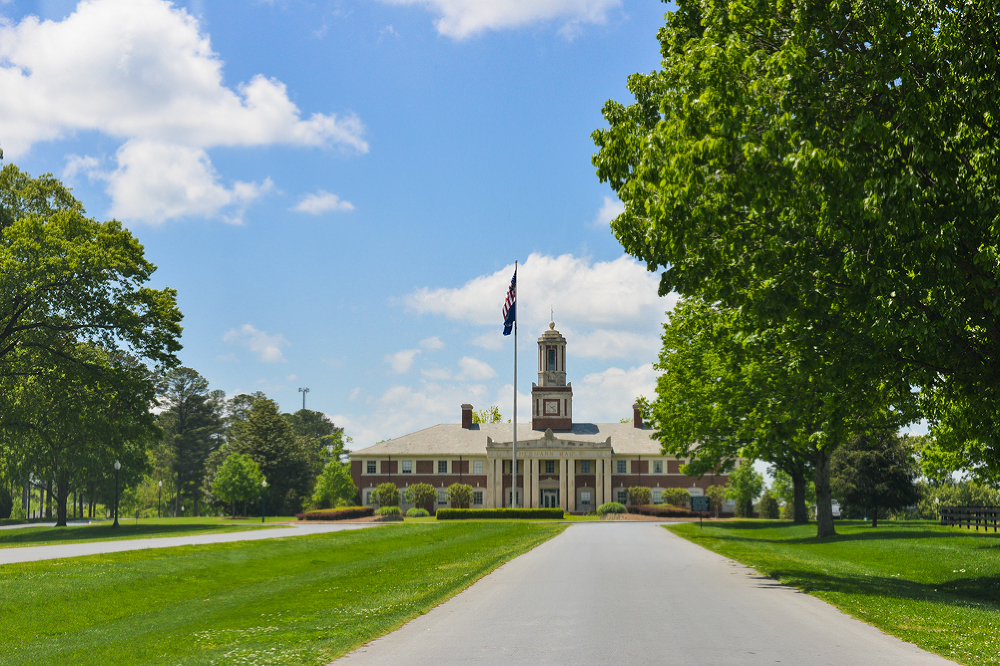 Yes, that is a castle.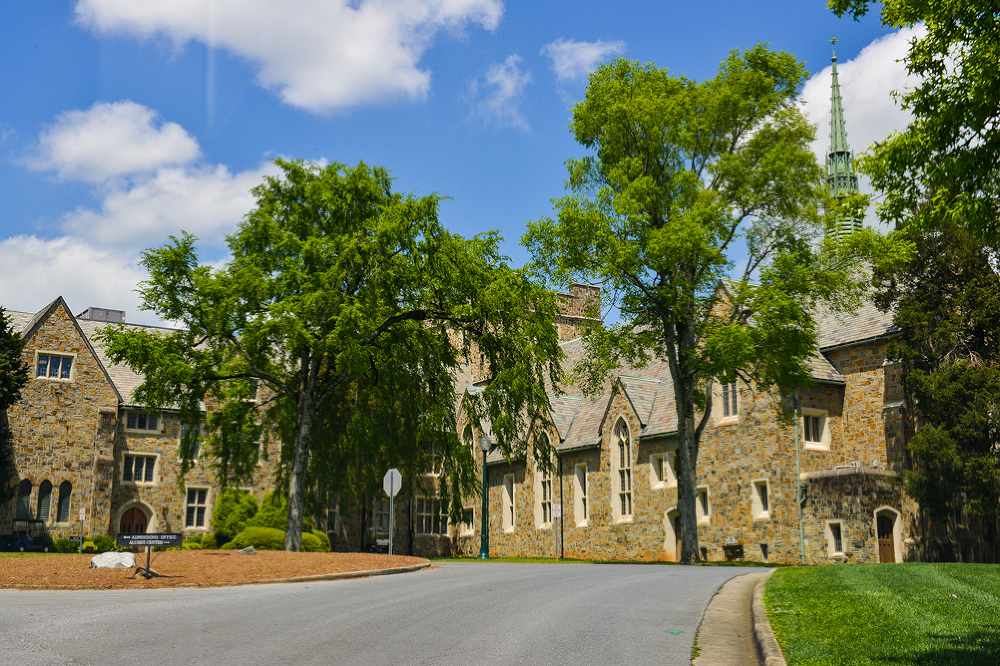 To our enjoyment, we drove another three miles into the forest to arrive at the retreat. We love seclusion sometimes. As we posted on our Facebook last week, an occasional break from modern technology should be treasured. We recommend it! I did not even glance at my Facebook, Twitter, Google +, Pinterest, Words With Friends, Foursquare, Gmail, or the Internet for three days. Guess what? Life went on smashingly. 😉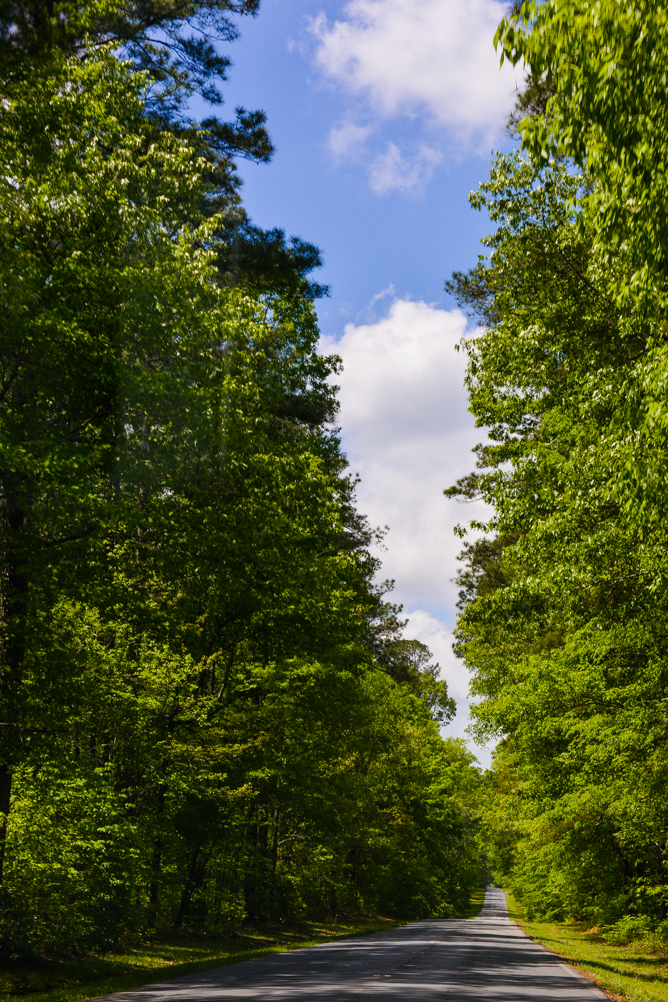 When we arrived to Winshape, we were met with the smiling faces of Zach & Jody Gray of Zach & Jody. We cannot thank them enough for pouring their hearts & souls into this retreat and making it a memorable, heartwarming, challenging, and spiritual experience. Yes, they're famous, rockstar photographers, but we were blessed to see them this week as people- down-to-earth, flaws and all.
Zach and Jody, we cannot thank you two enough & you know specifically how you helped us both. Â We thank God for placing you in our lives.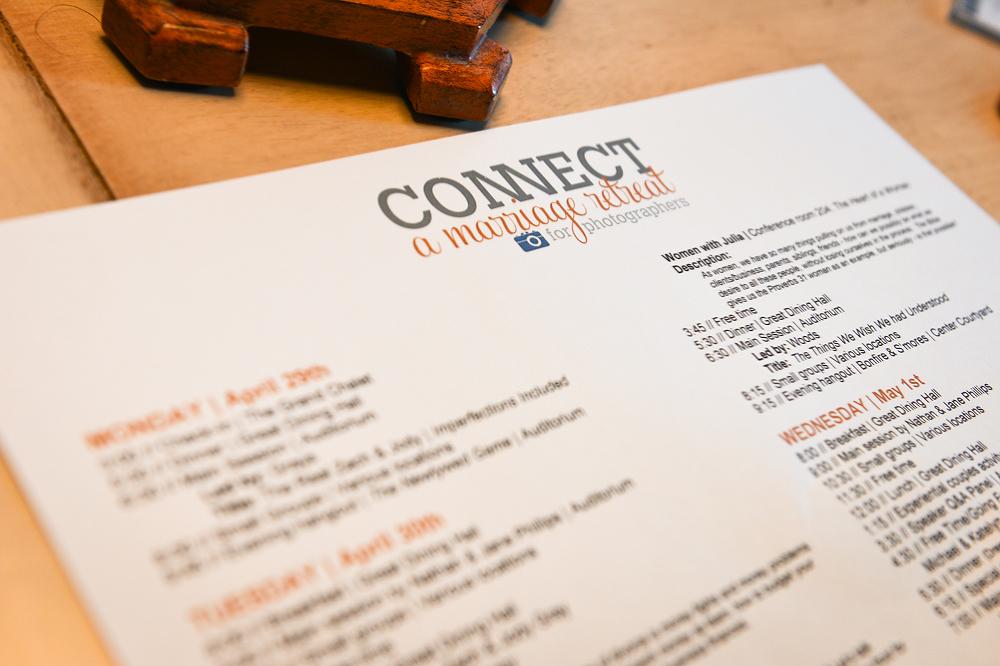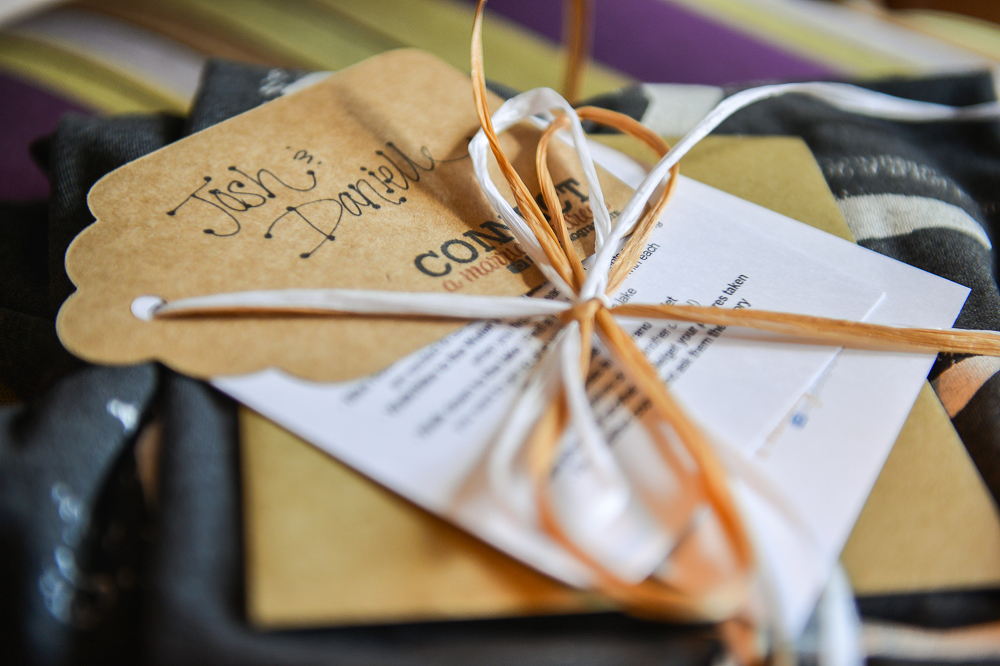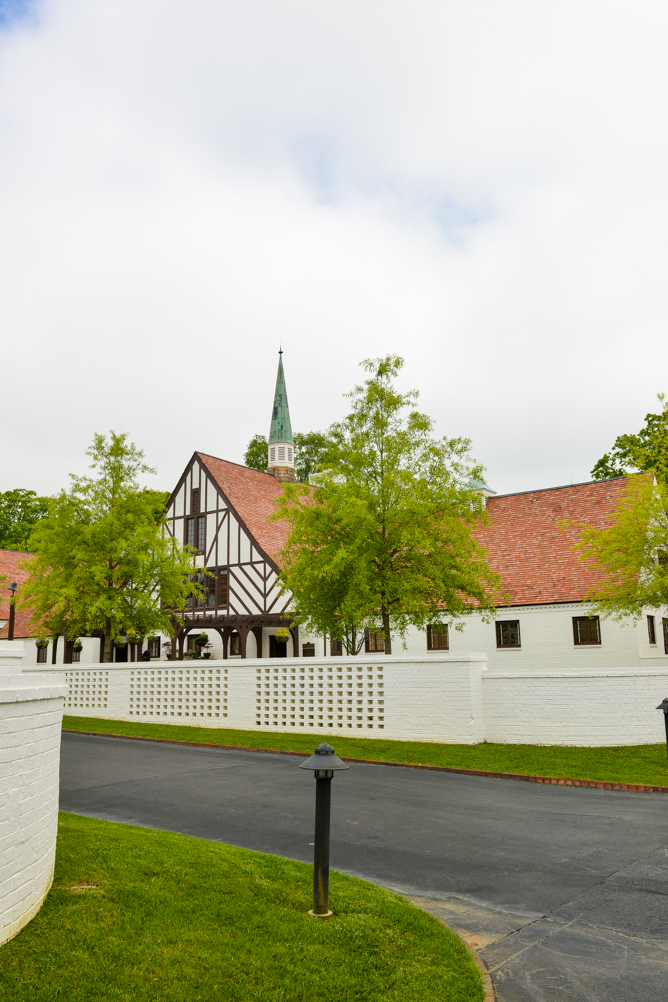 We strolled around the lake holding hands during any free time we got between sessions.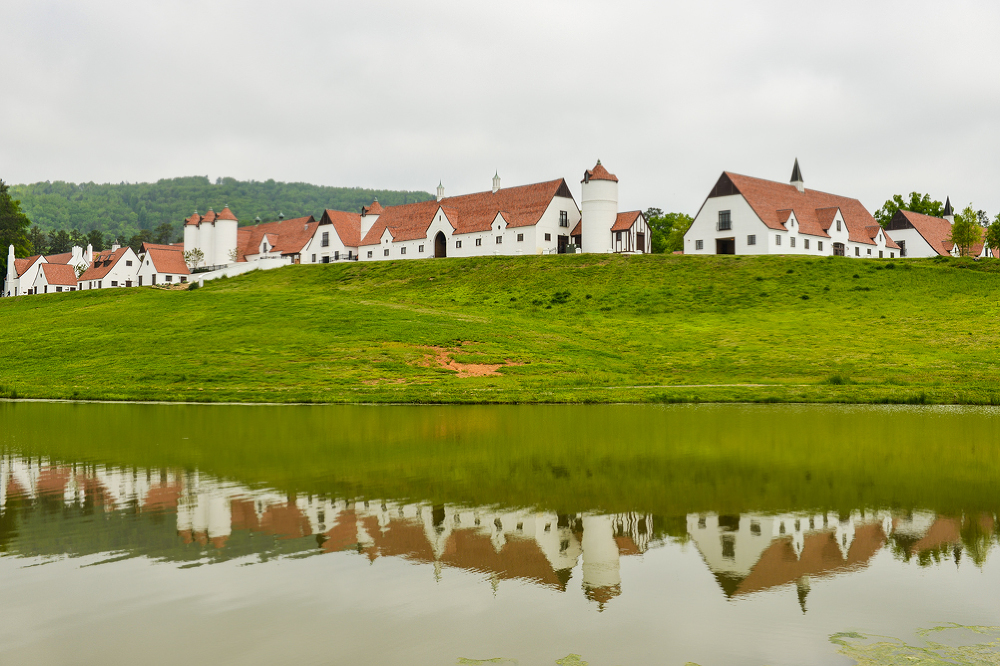 This photo makes me laugh out loud! 🙂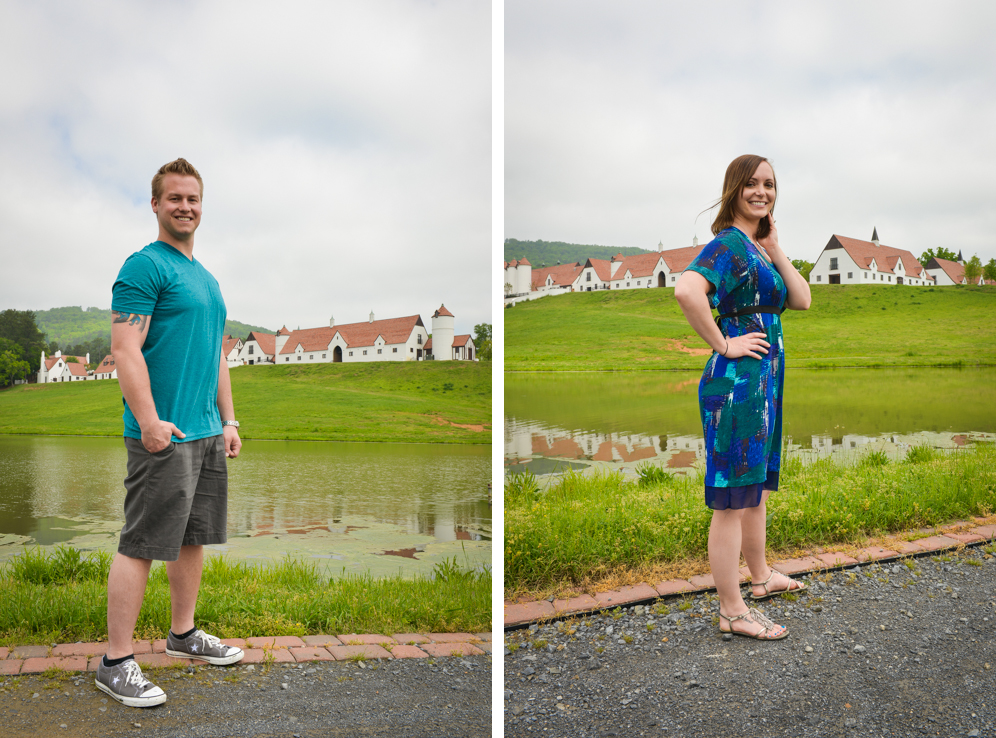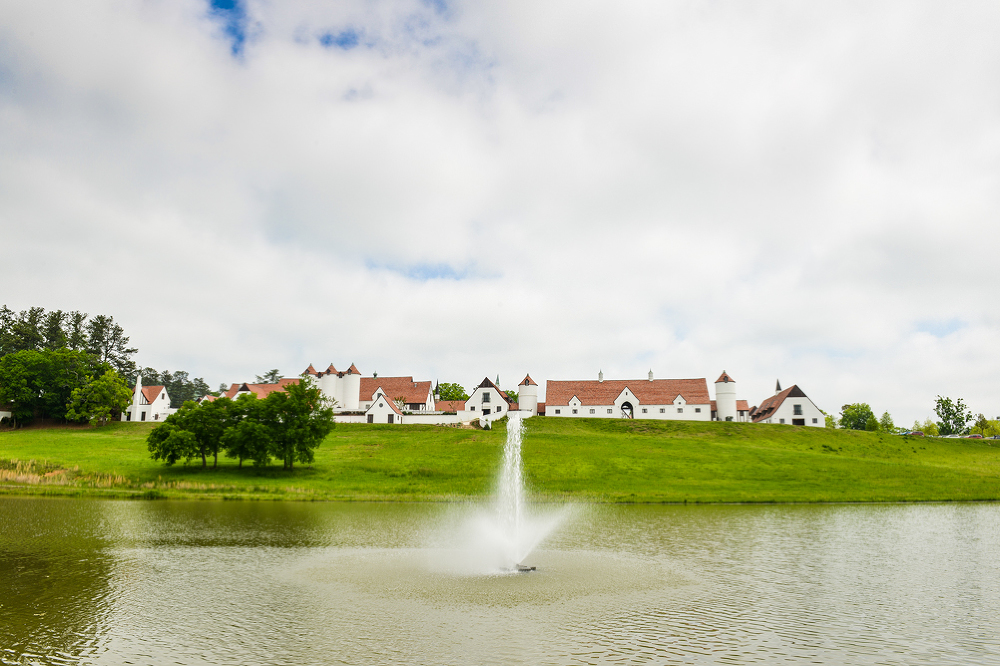 Married couples: we encourage you to live purposely. Make it a point in our crazy busy world to get away together and focus solely on strengthening and growing your marriage relationship. Â If you're not growing, you're dying.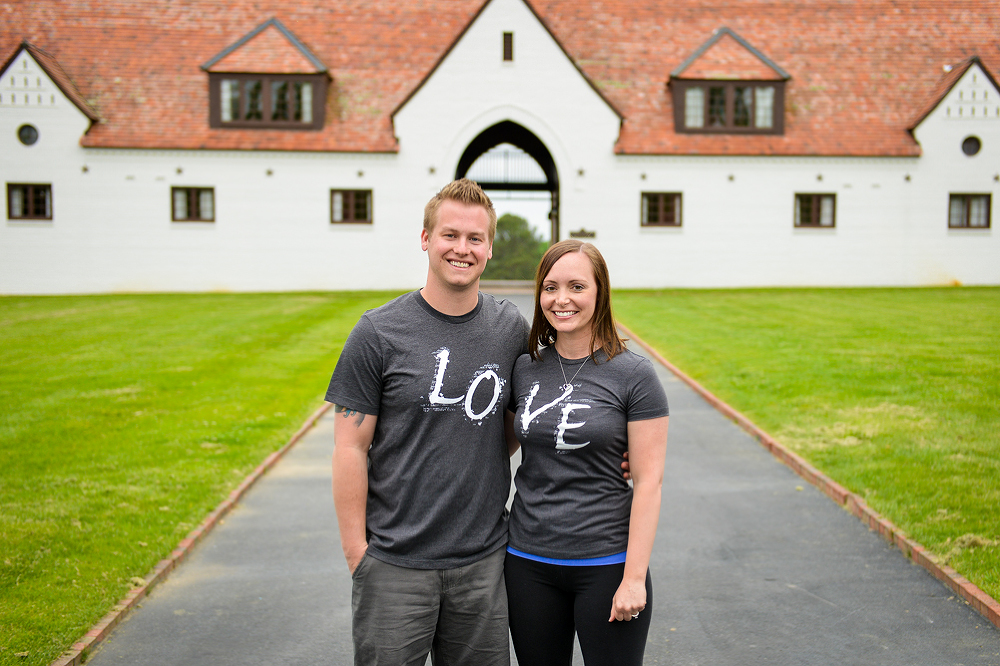 We loved the experience of gathering and sharing with other married couples in our small group. We consider each and every one of the couples our friends, and we're so thankful we were placed in each other's lives this week. They're all amazing! If you'd like to check out their work, you can view their websites at the links below:
Joe & Kathleen: JOPHOTO
Rob & Vanessa: Rob Adams Productions and Vanessa Joy Photography
Ryan & Gina: [Simply Happy] Photography
Danny & Laura: Laura Yang Photography
This week served as a refreshing, challenging time for us to grow closer and become inspired. Thanks for understanding our absence. We're glad to be back with y'all! 😉