Ciara & Craig had an interesting engagement session. When we arrived to shoot the engagement session at The Lake Club Golf Course, the skies were bright blue and the sun was shining. Just a short while into the session, the wind picked up and a few raindrops fell. A little while later, the sun came shining back. After that, the clouds rolled in, the temperature dropped about 20 degrees (no exaggeration), and a cold misty rain fell. Ciara and Craig held onto each other and smiled throughout it all.
This engagement session can serve pretty well as a metaphor for marriage. Marriage will definitely throw twists and unexpected turns your way, but as long as you persevere together and learn how to dance in the rain, you'll be just fine. 🙂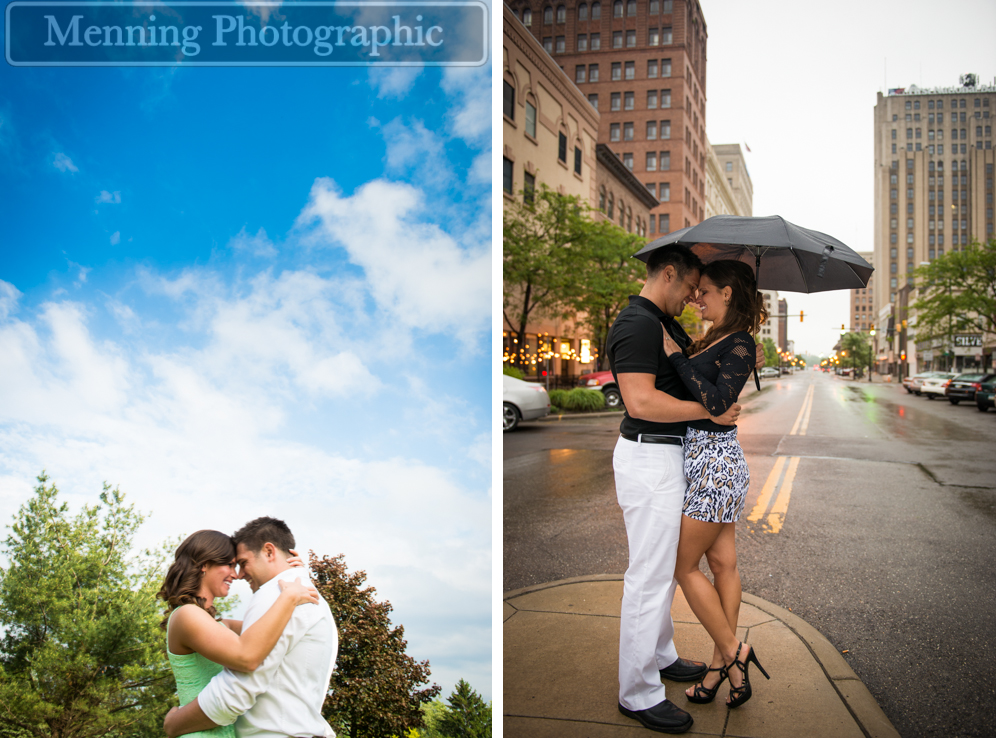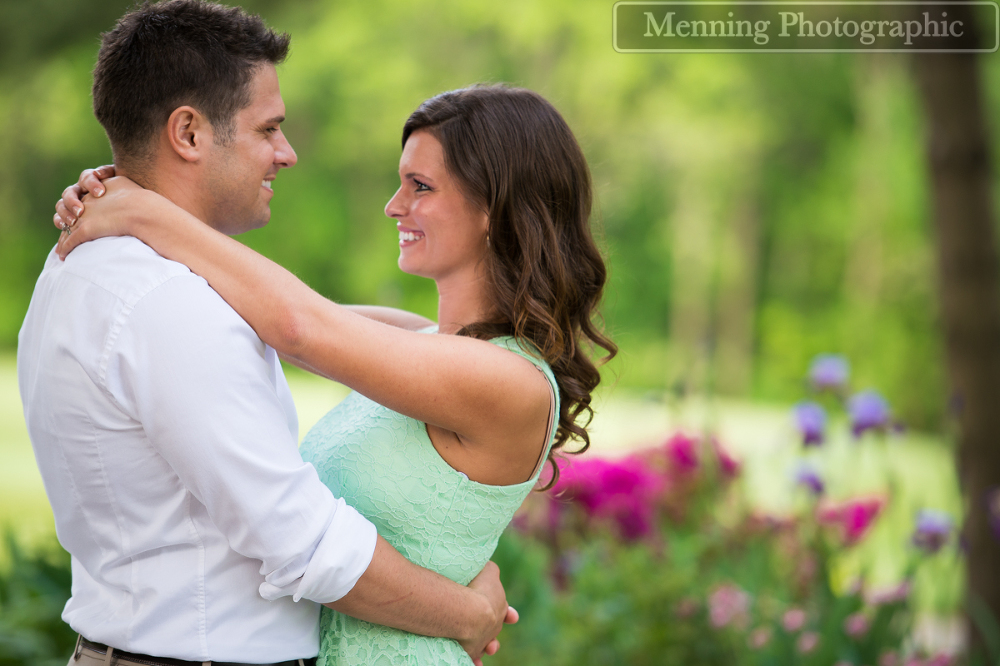 They've been engaged for quite a few years. They knew they wanted to spend together forever, but they were finishing school, planning, and preparing for a wonderful life together first.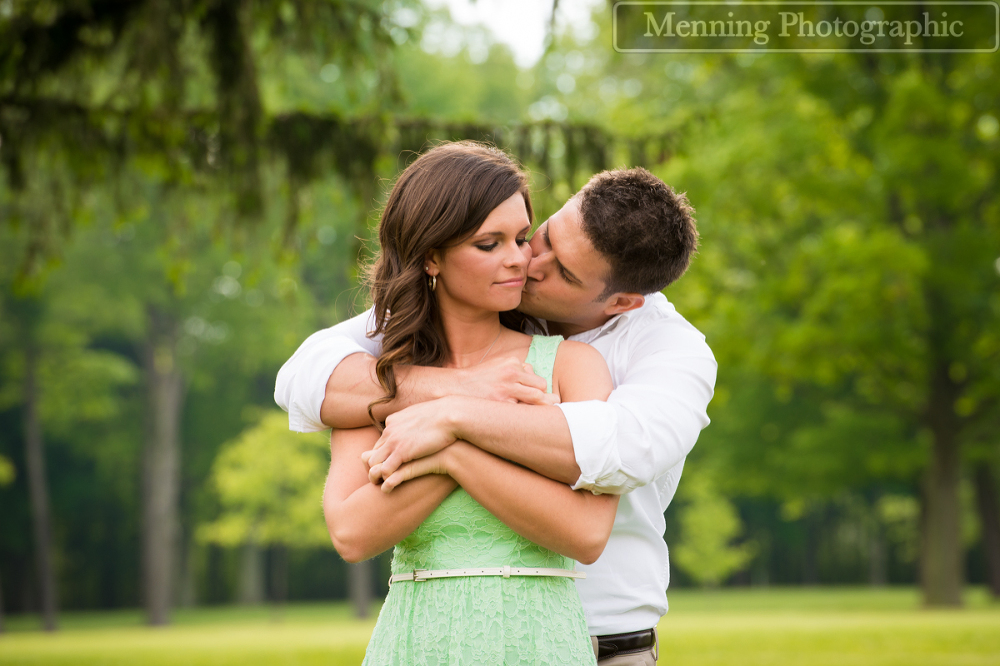 Gosh, they're just so cute! Josh and I nominate them to be spokesmodels for Crest or Aquafresh. 🙂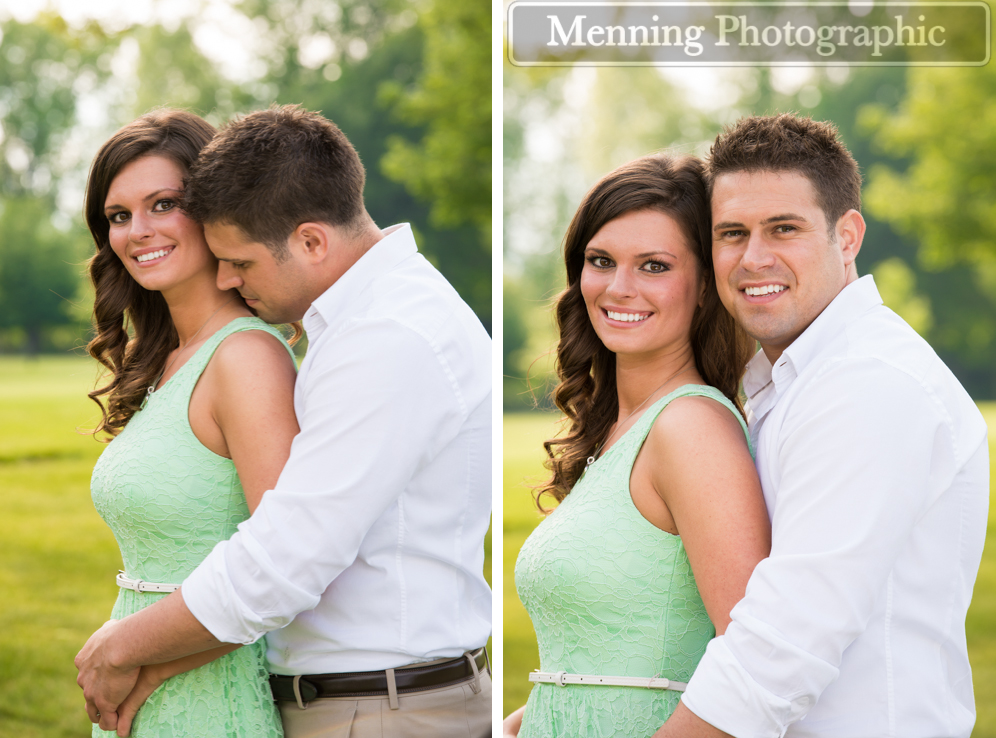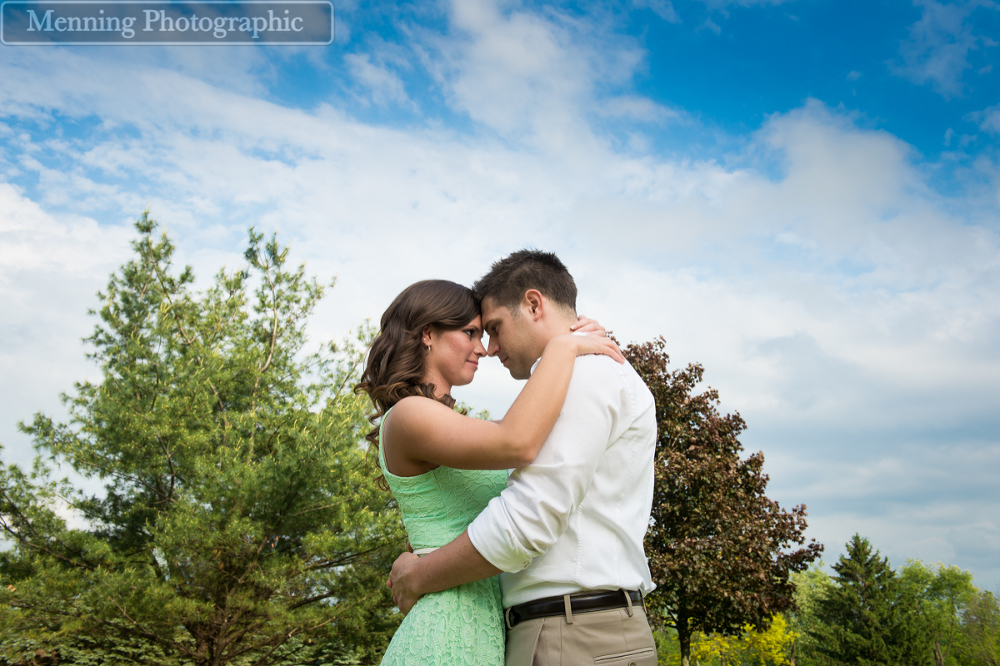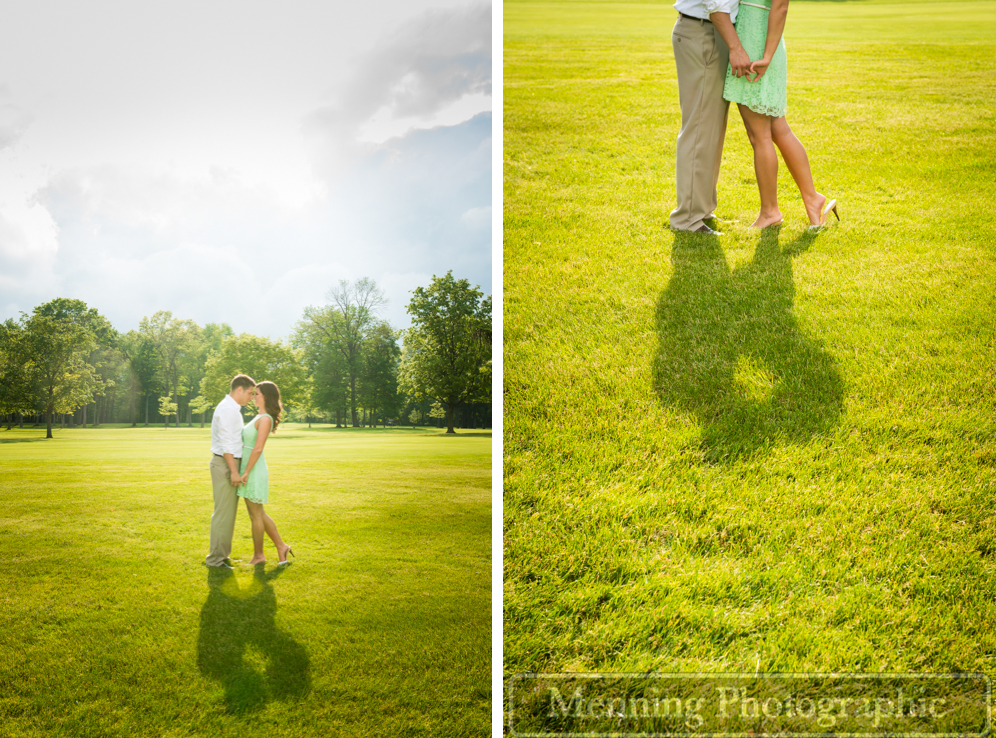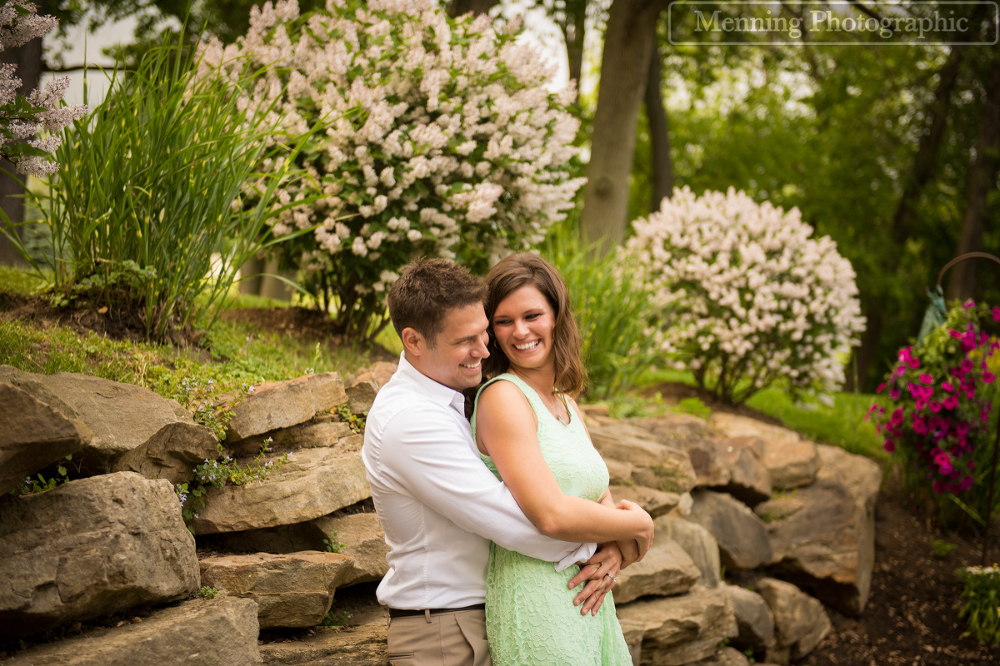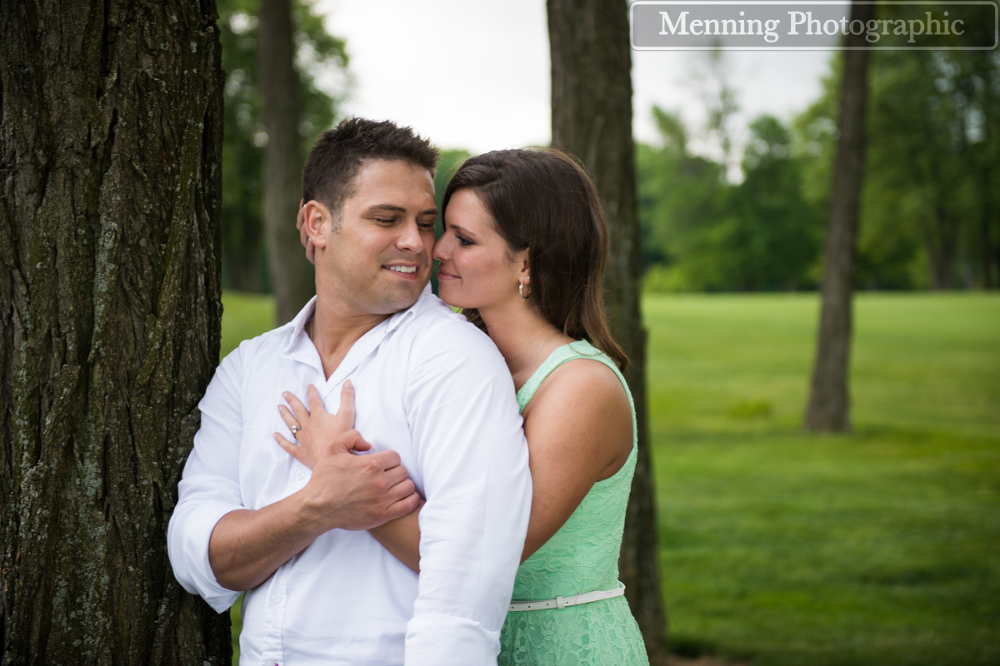 They are oh-so-very happy together!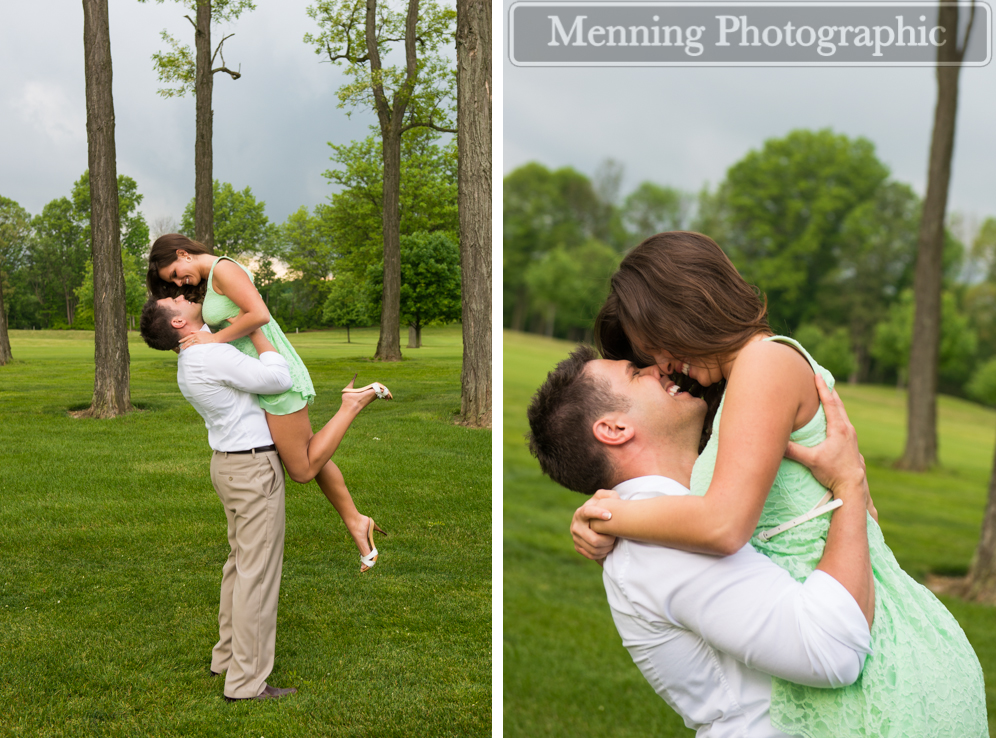 Outfit change! Ciara said, "Either these leopard shorts are going to really work or really flop." Ummmm…she rocked them!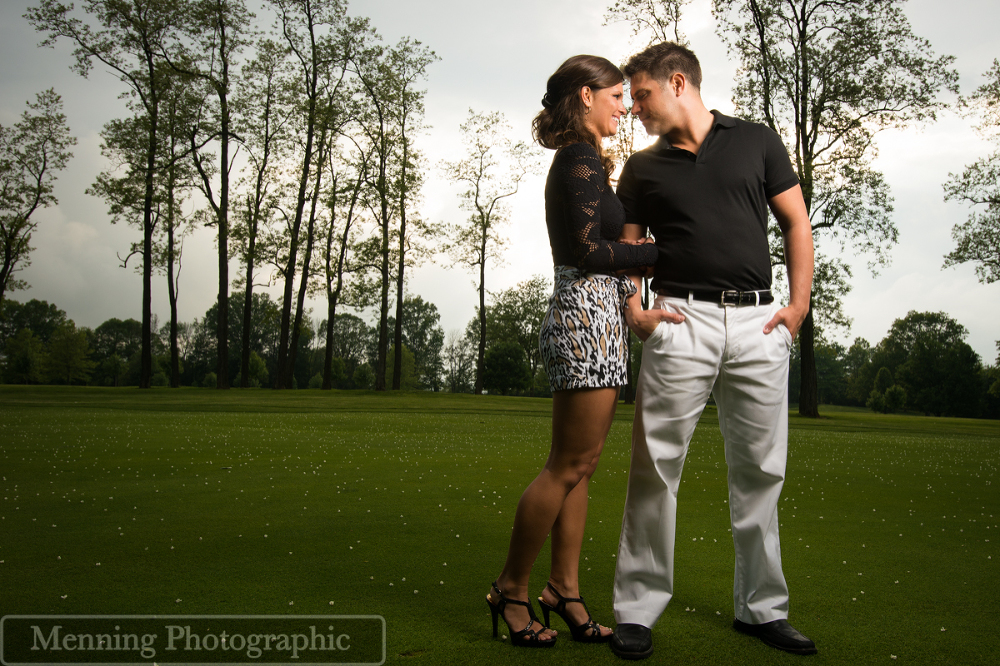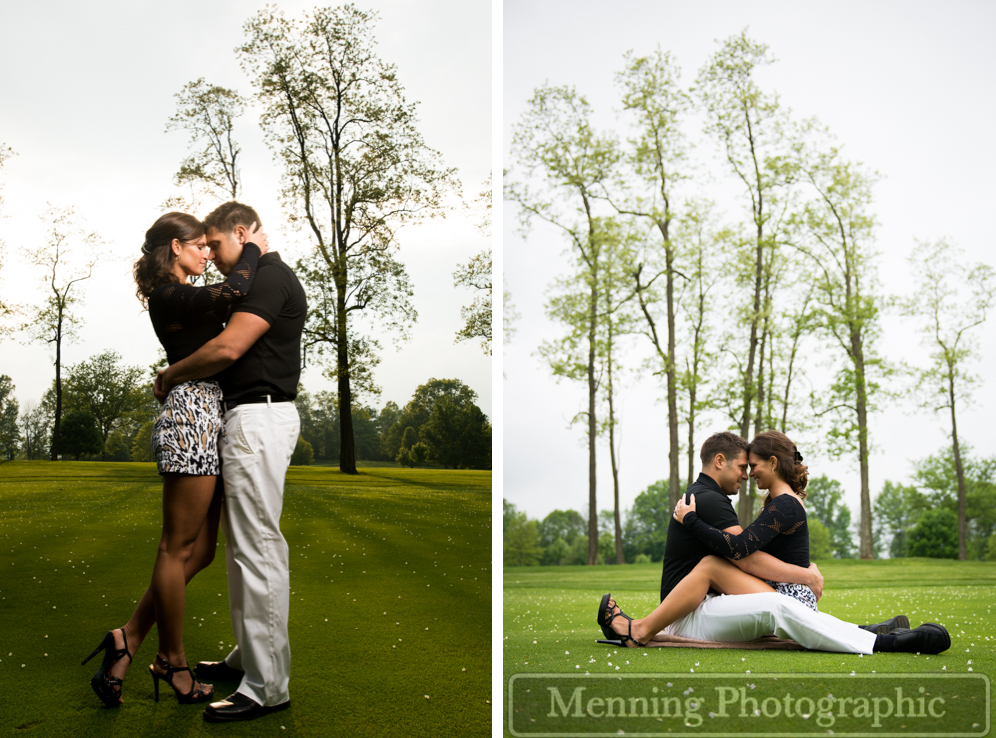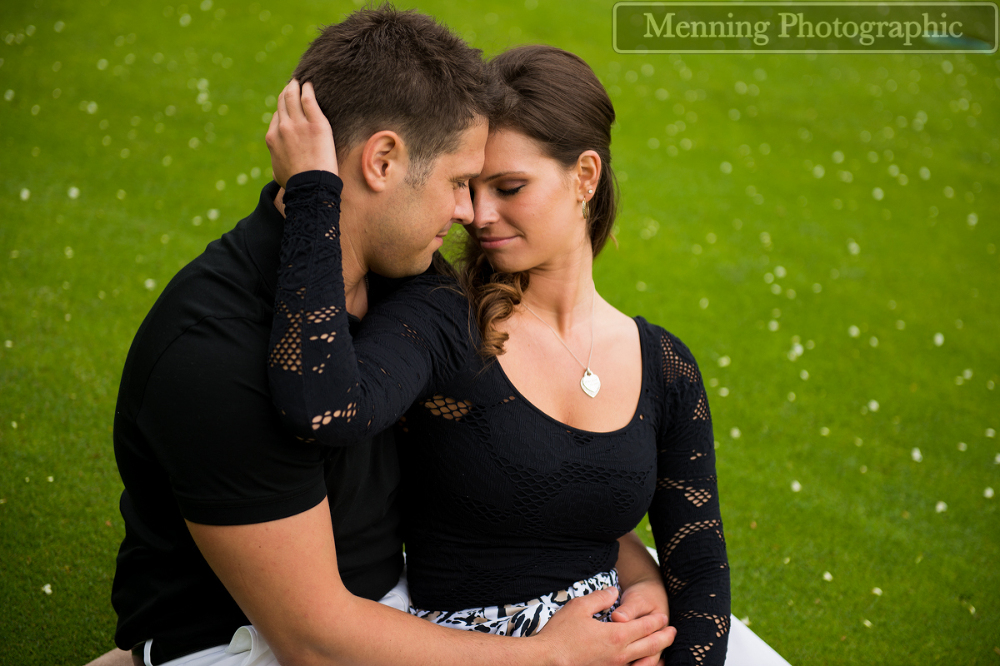 Gorgeous, Ciara!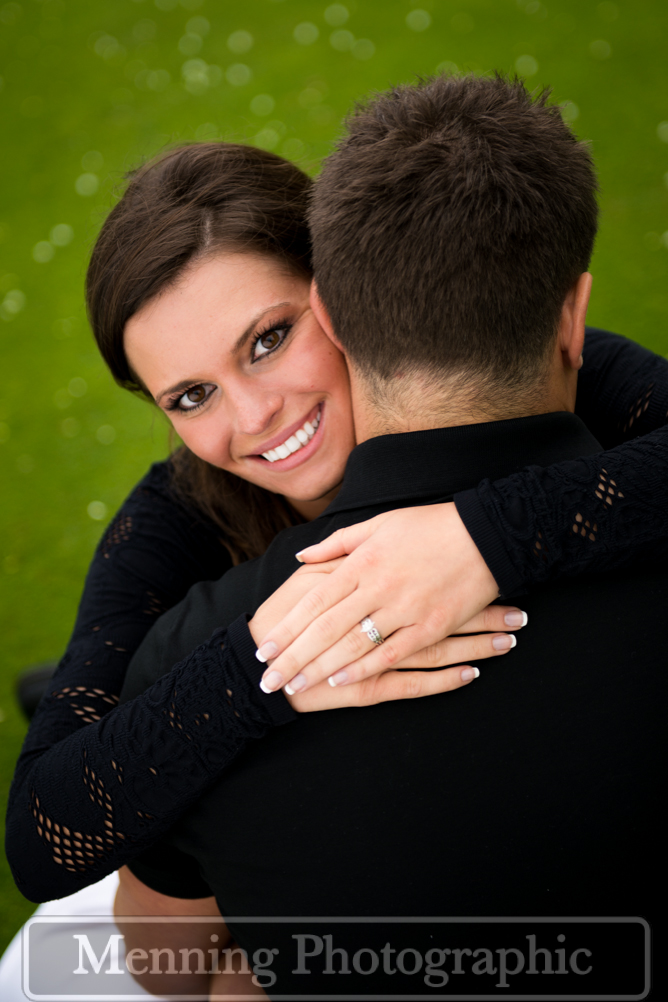 I'm fairly certain no one (and I mean no one) will ever have their engagement photos taken in this super secret hiding spot. Craig & Ciara know what I mean.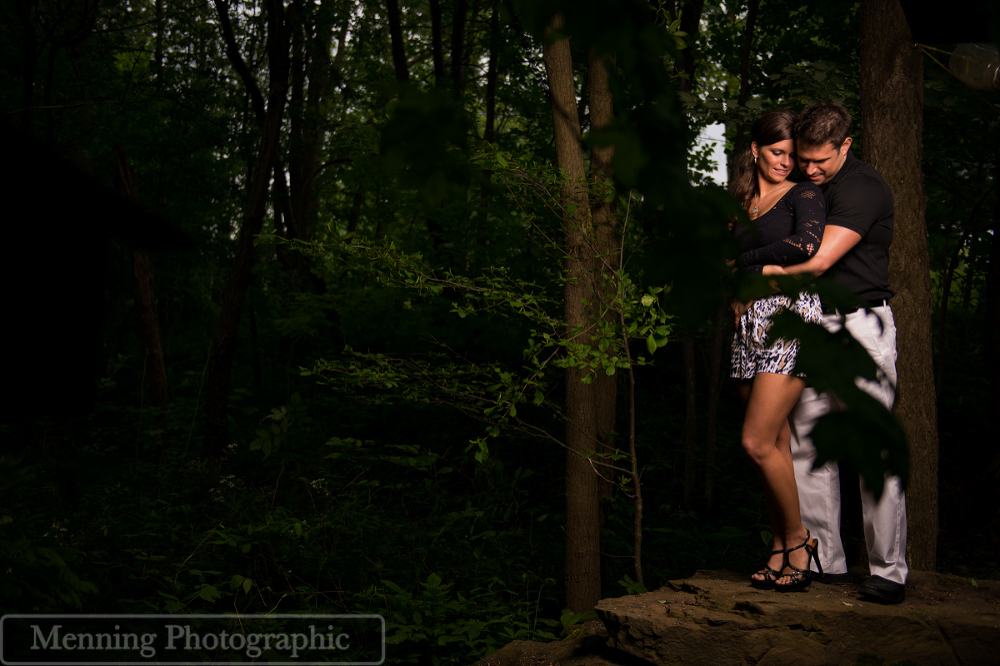 After The Lake Club, we ventured to downtown Youngstown. It's nice if you want some variety in your photos to begin in a more rural or parklike setting and finish with some city shots for a more urban vibe.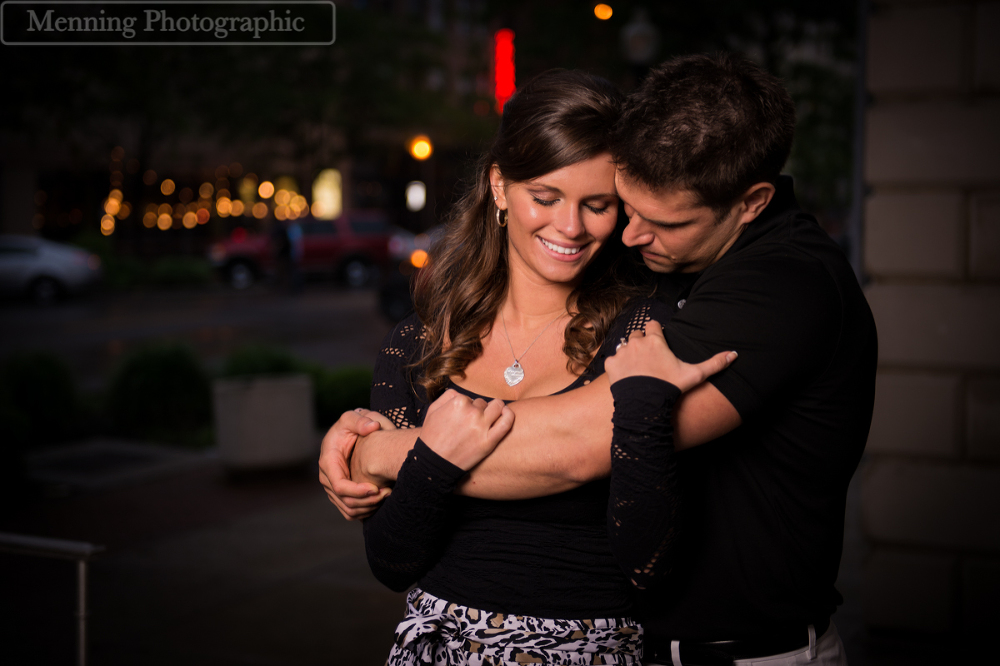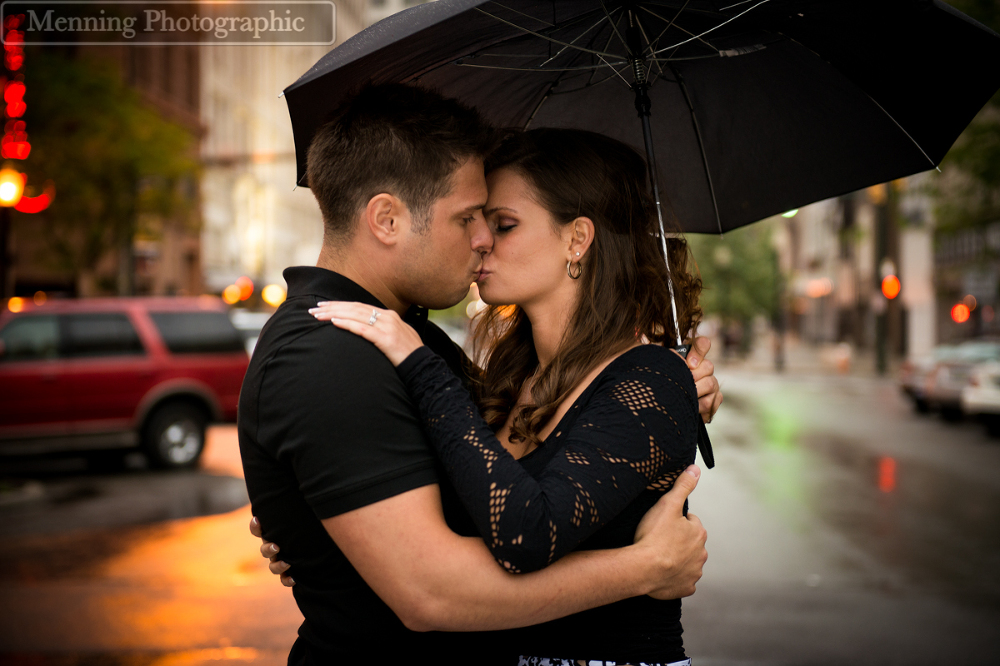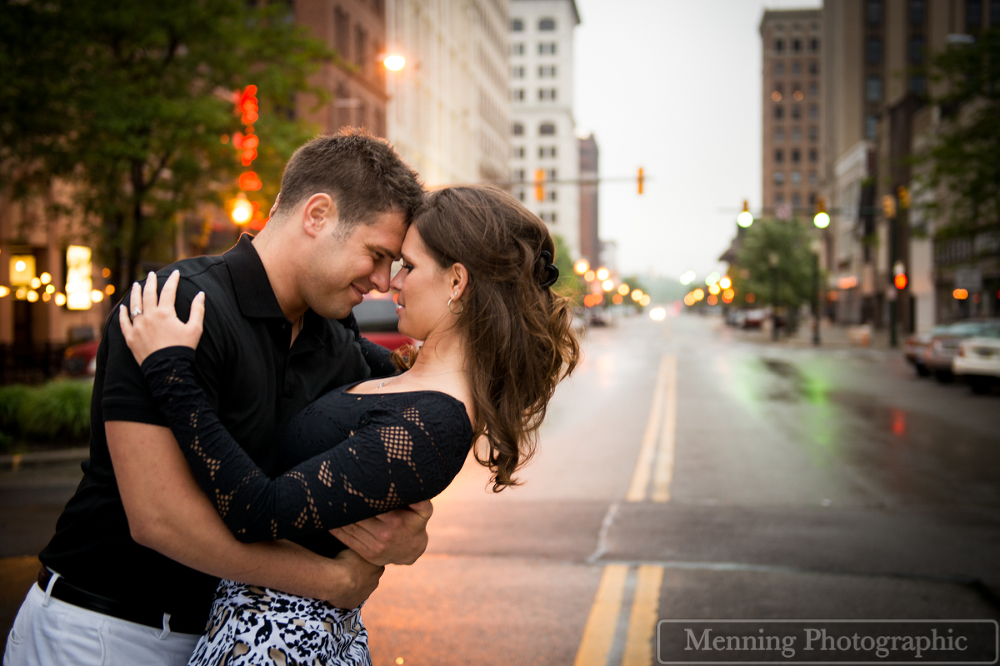 Do these two look like they're standing in the freezing cold wind and blowing rain? I didn't think so either, but they are. They are so adorable.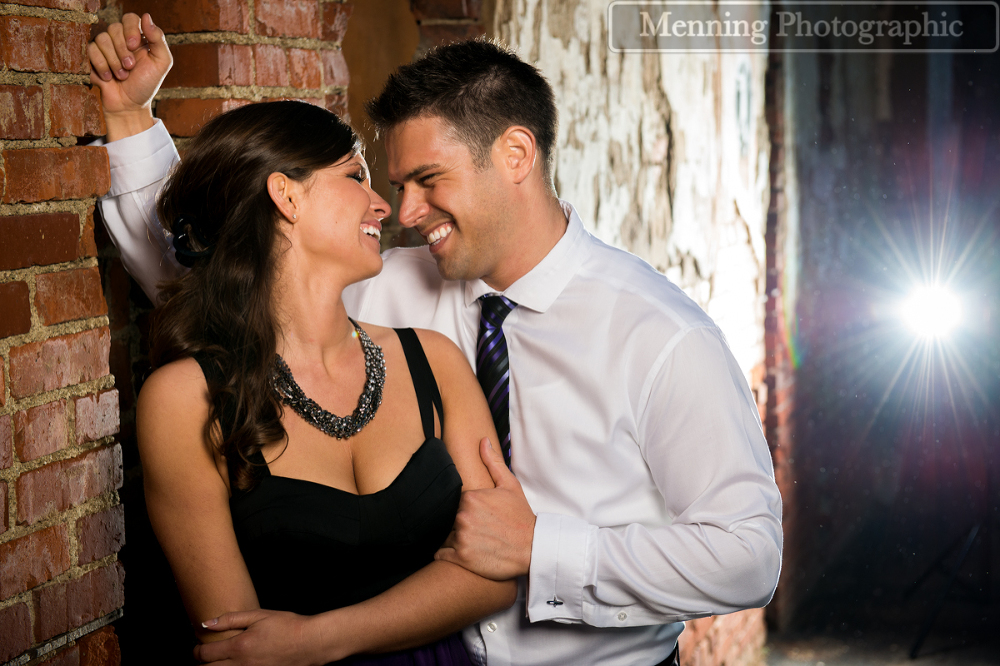 There's nothing wrong with a little rain during your engagement session: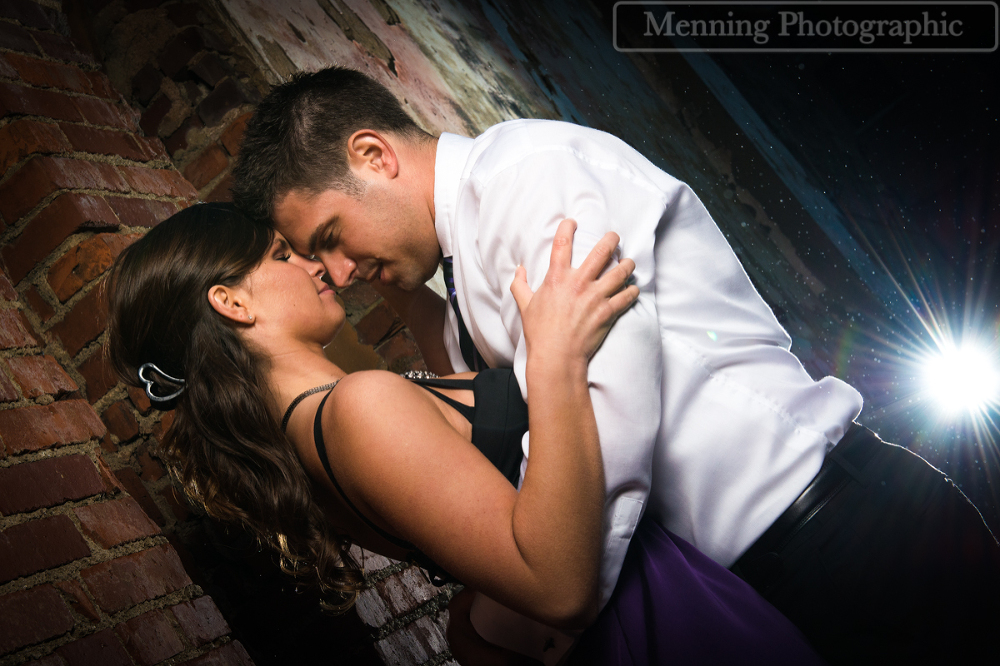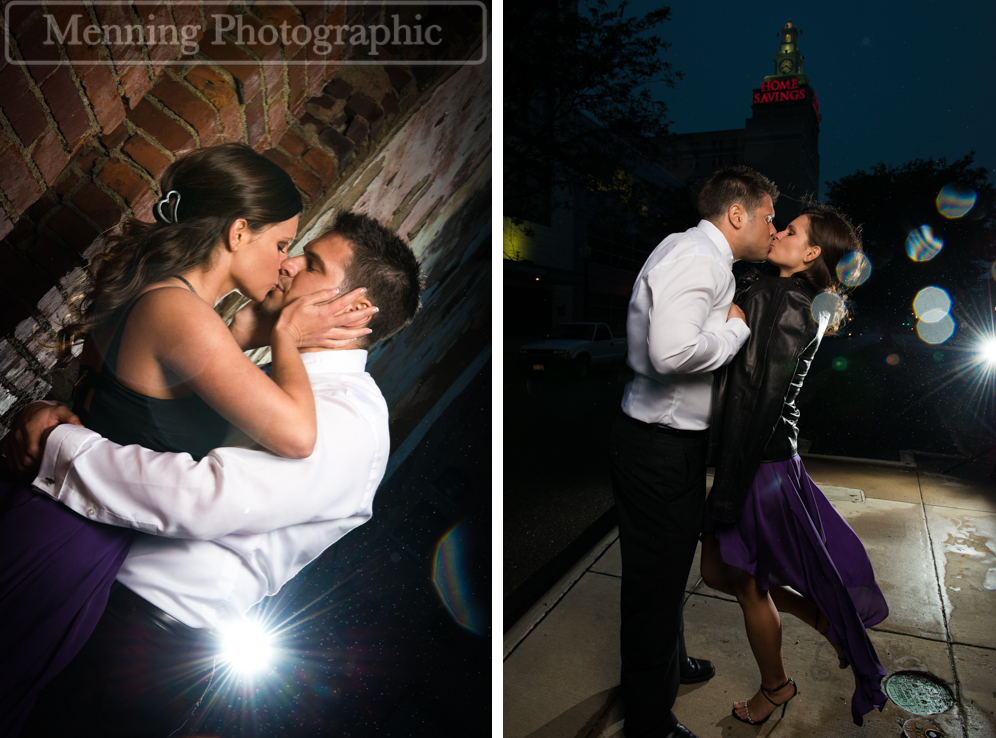 Dancing in the rain: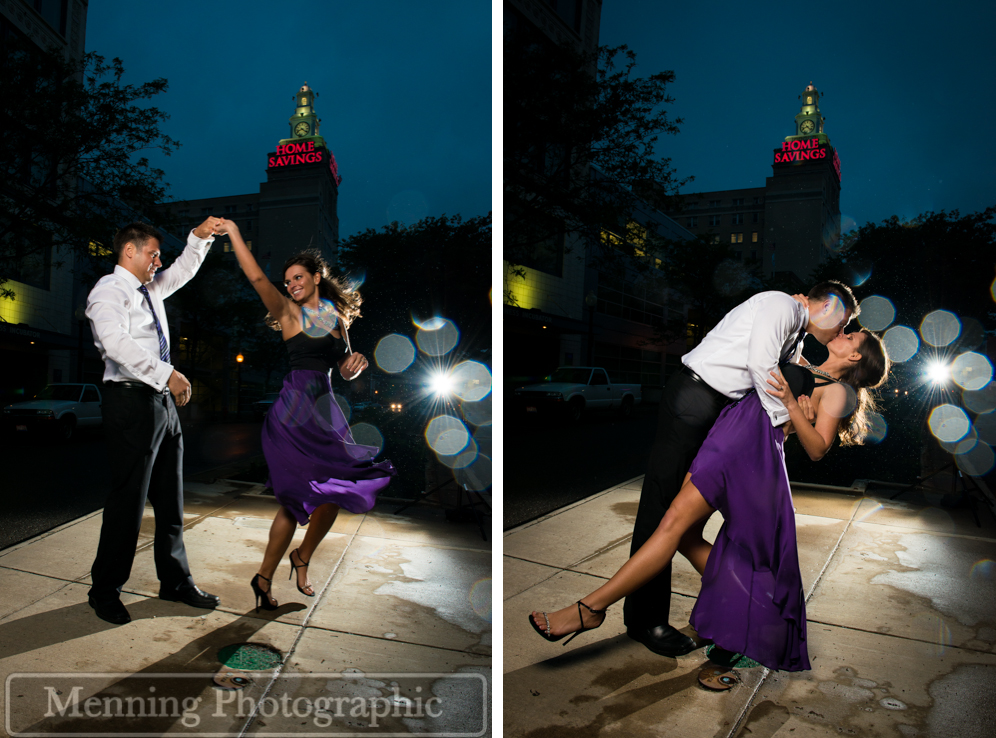 This session was a blast! We're über excited to photograph their wedding next June. 🙂
Thanks for reading the blog! Feel free to email us, call us, or hit us up elsewhere. We'd love to hear from you!
info@menningphotographic.com
330.651.4849
Facebook
Twitter
Google Plus