In case you missed our last blog post, we were in West Virginia all weekend without a stitch of cell reception shooting an engagement session. It was beautiful, albeit slightly inclement. We adapted and, in my humble opinion, thrived nonetheless.
The engagement session was for Ashley & Nic. Ashley has been my best friend since she was born. I'll just warn you now: forgive me for getting mushy when I talk about Ashley. I realize this blog should be about Ashley & Nic, the engaged couple, but I must go off on a brief tangent to tell you how Ashley & I met. We were both born in Salem. I was born on November 16 and Ashley was born on November 17. We  met in the nursery and have been friends ever since. She has been such a blessing to my life. We've gotten into trouble together, helped each other through heartache, and laughed ourselves to the point of delirium more times than I can count. That's why I'm so overjoyed that she has found the man she's going to marry.  They're so cute and in love. See below.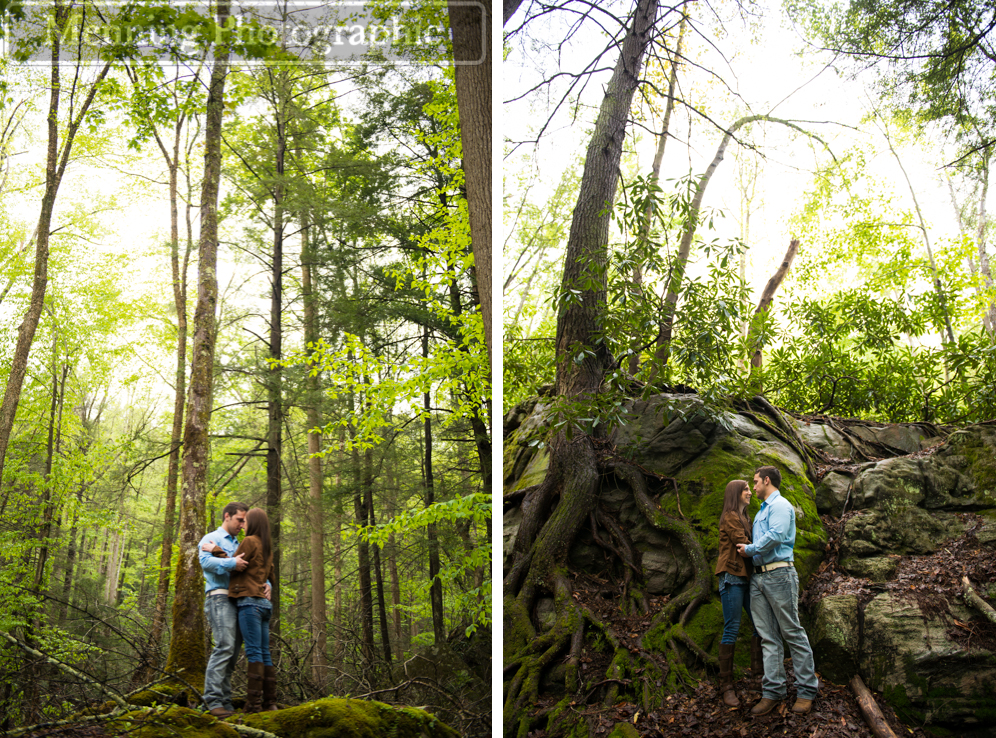 Although Saturday was chilly and full of intermittent downpours, we braved it. We started at Holly River State Park. Our first location was called Nature's Rock Garden.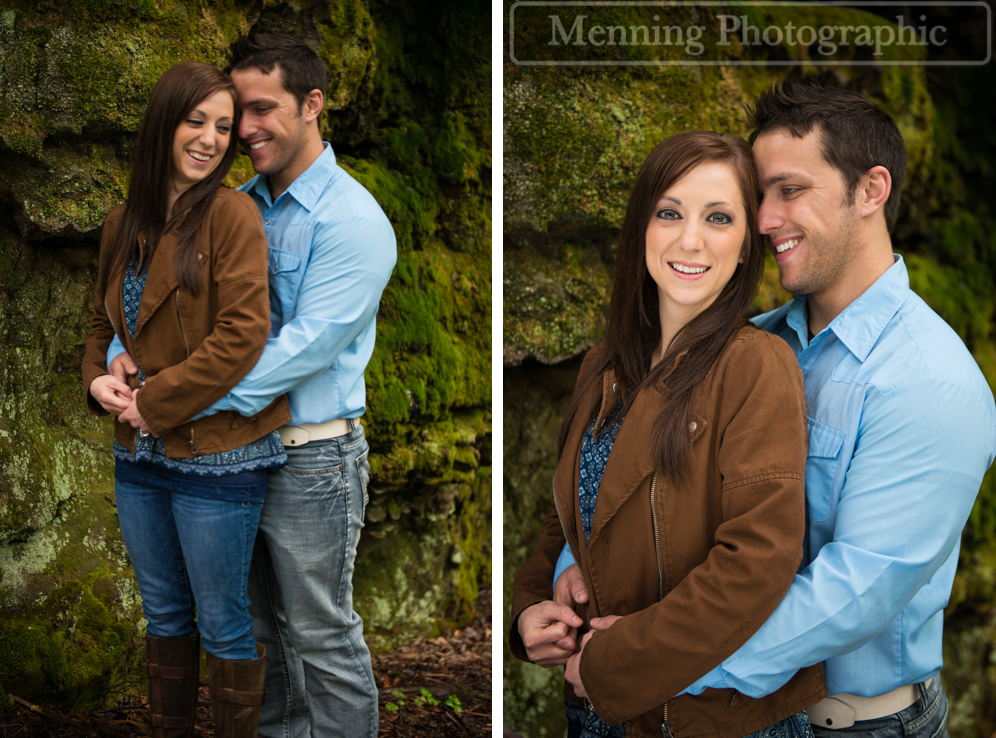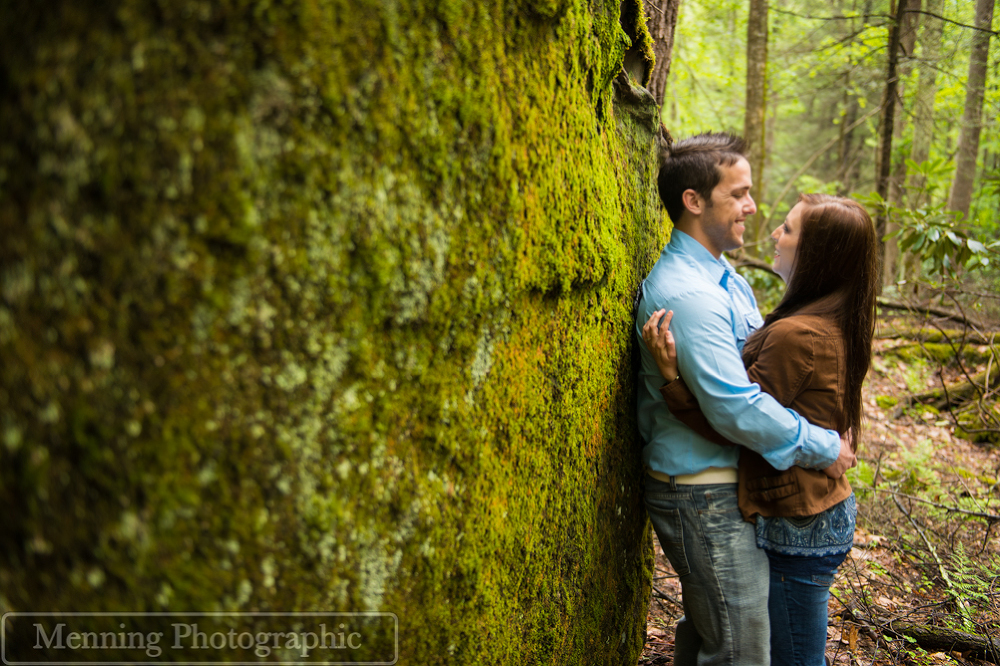 The natural archway caught our eyes.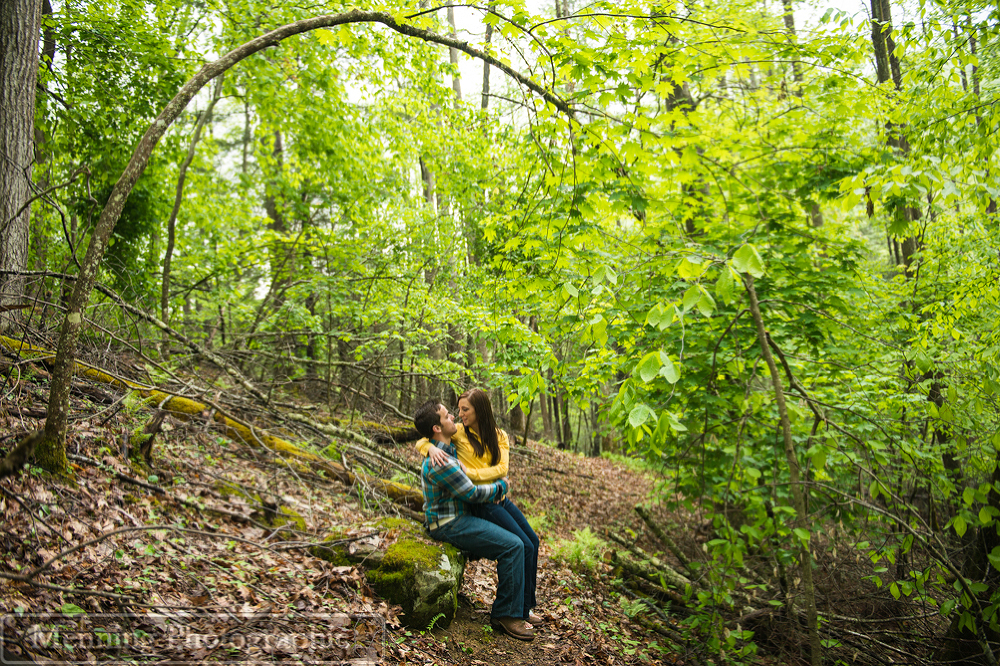 Ashley couldn't have met a better match for her. Nic is incredibly caring, understanding, strong, and generous.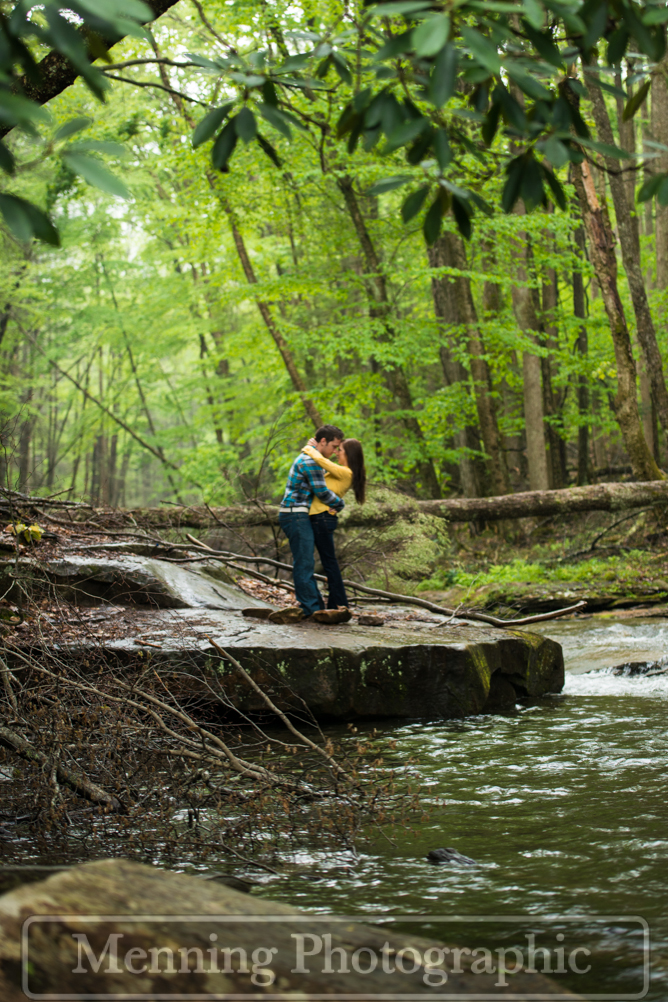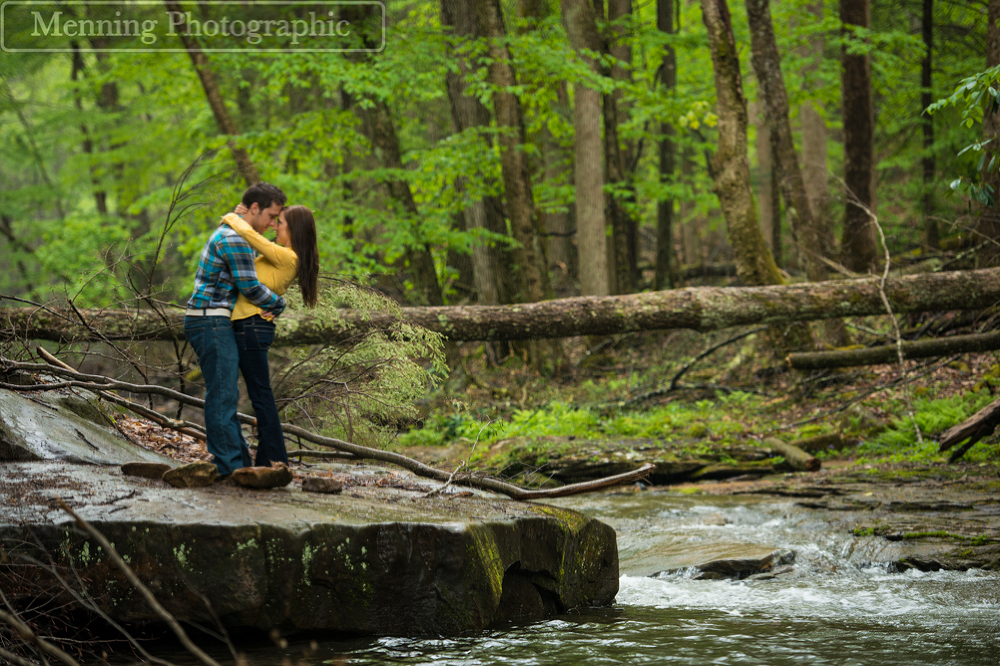 Our next location was beside a parking lot. Pretty, no? 🙂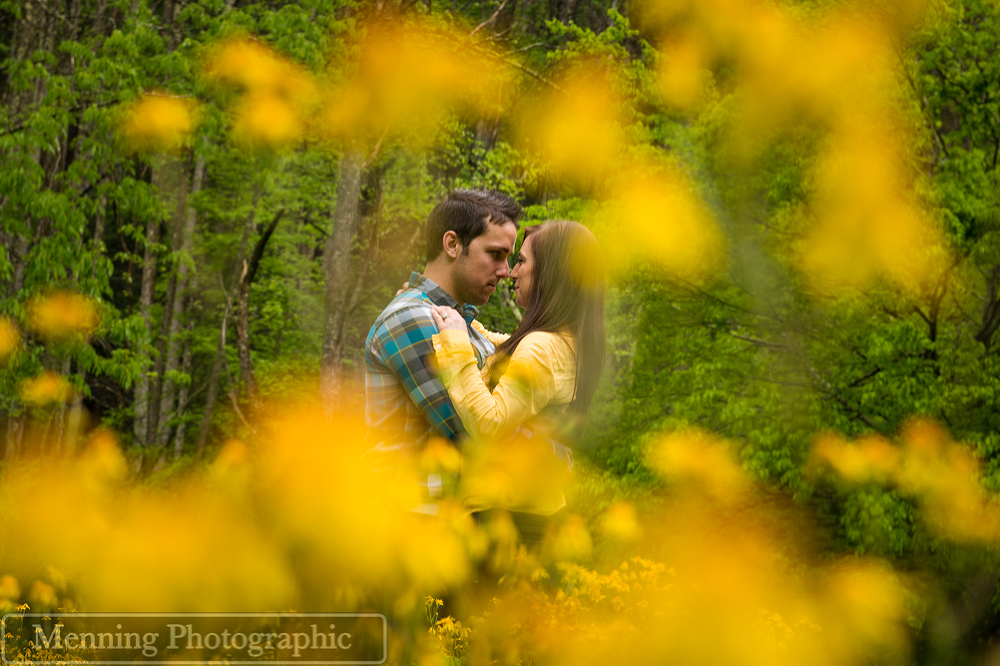 Adorable.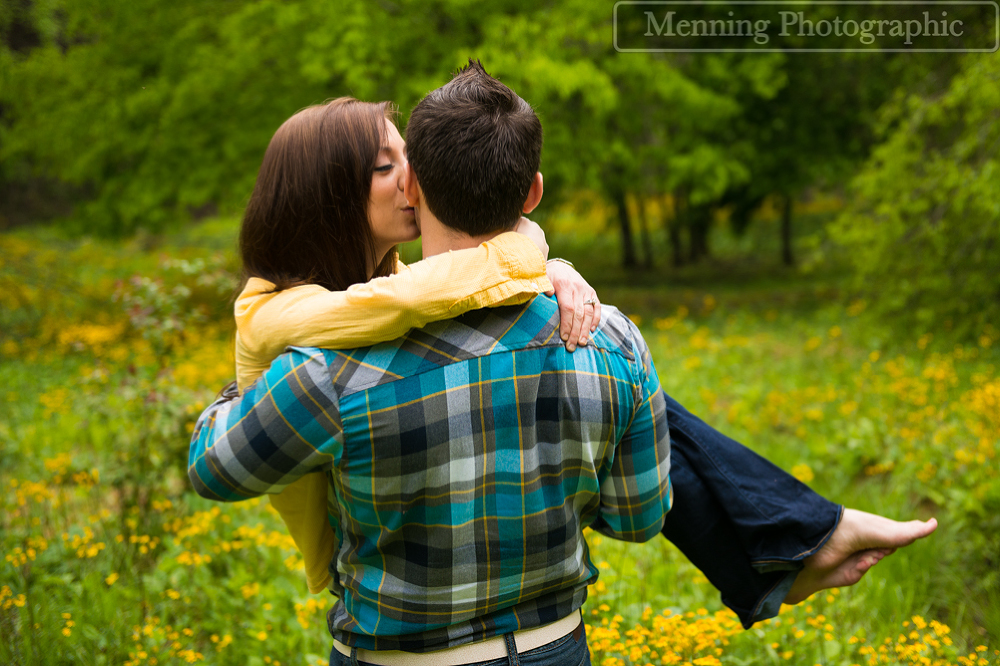 After the side of the parking lot shoot, dark, ominous clouds rolled in quickly. We hid in the vehicle for a while to avoid soaking our camera and lenses. As the rain slowed, we decided to throw caution to the wind and GO FOR IT. We placed waterproof bags over our lenses, grabbed a large umbrella for one of us to hold over our camera, and headed for the waterfall.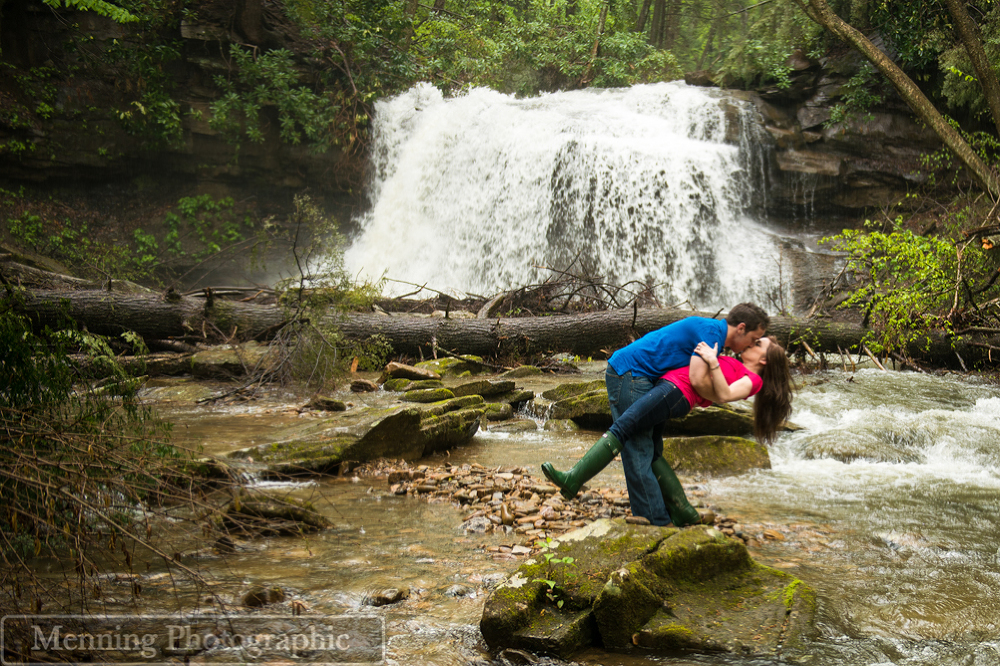 Ashley & Nic were freezing and soaked at this point, but there was nothing but fire between them. These photos were worth braving the weather!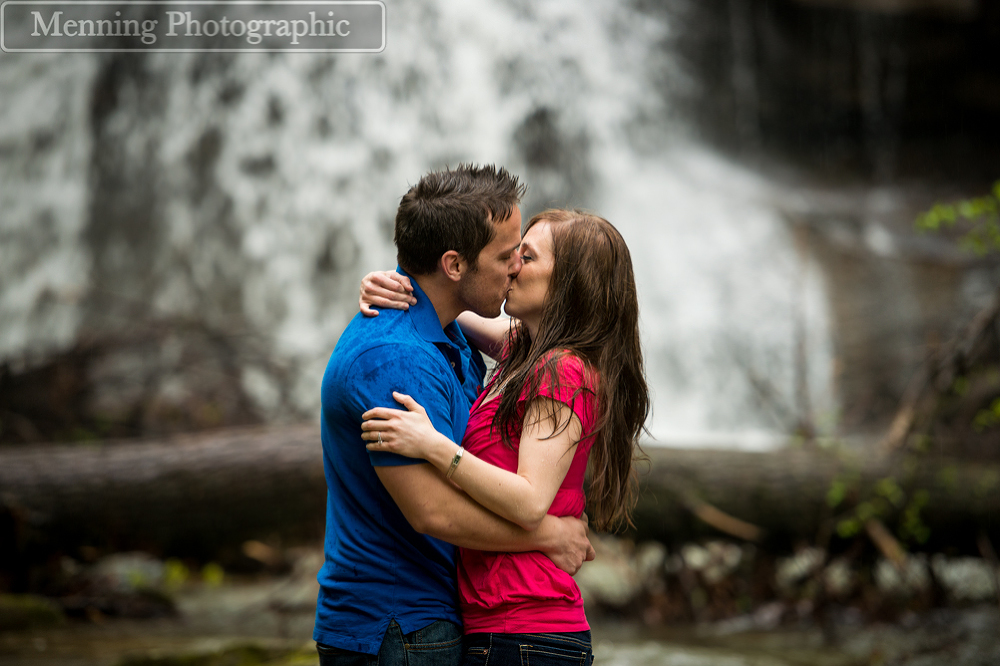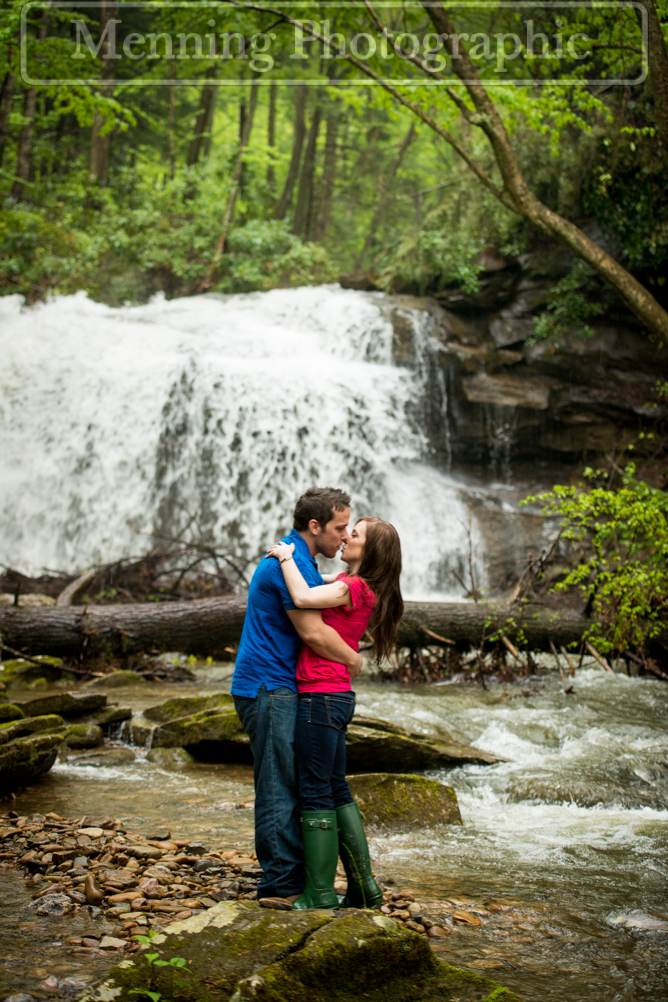 The next morning boasted bright blue skies and puffy clouds so we ventured to a nearby trail for some more photos. Are they not the cutest?!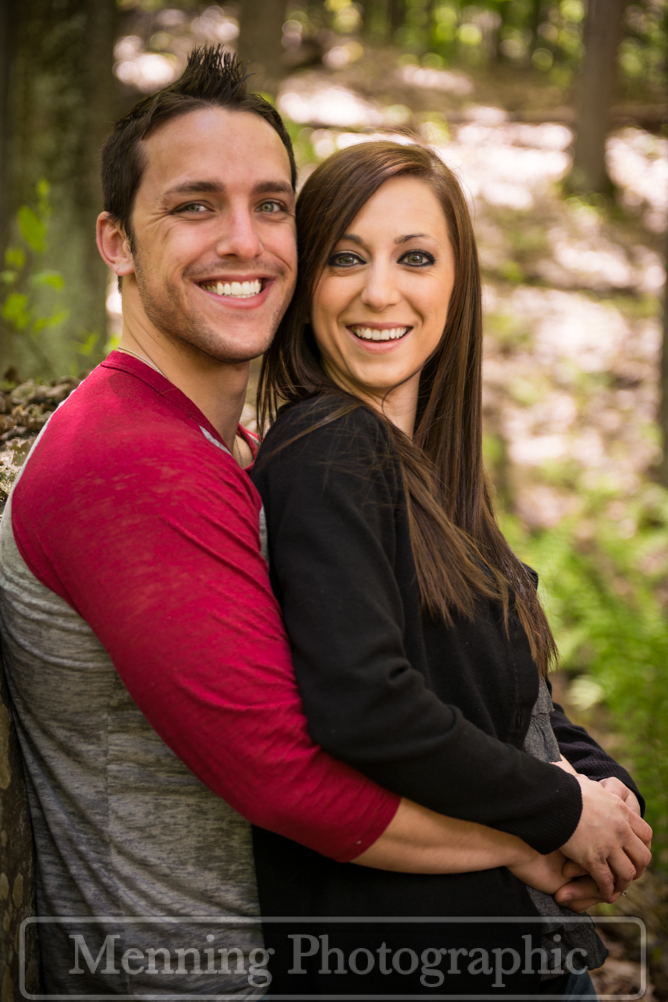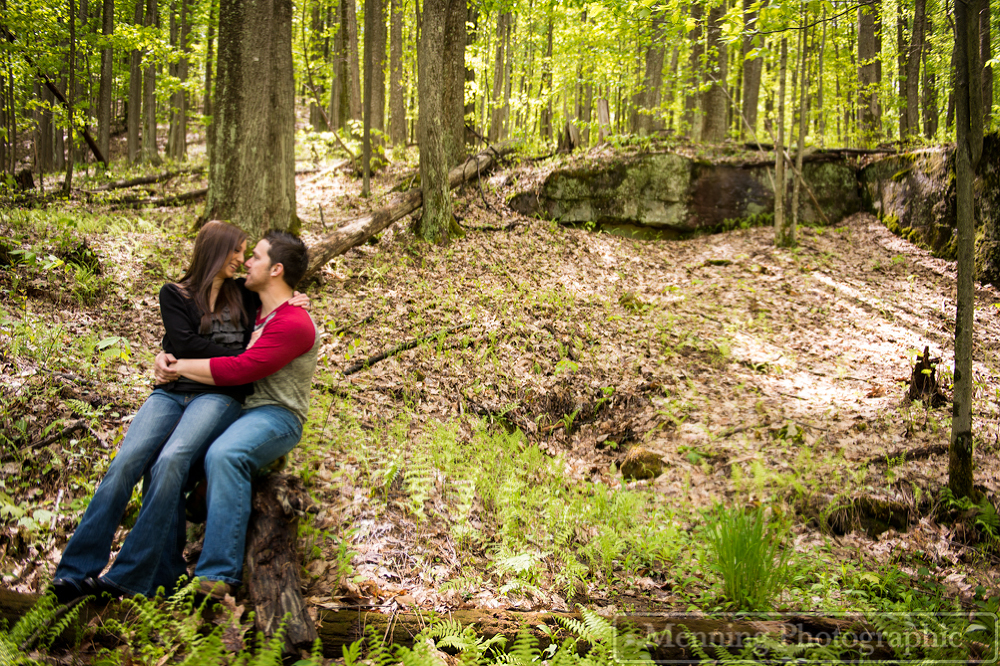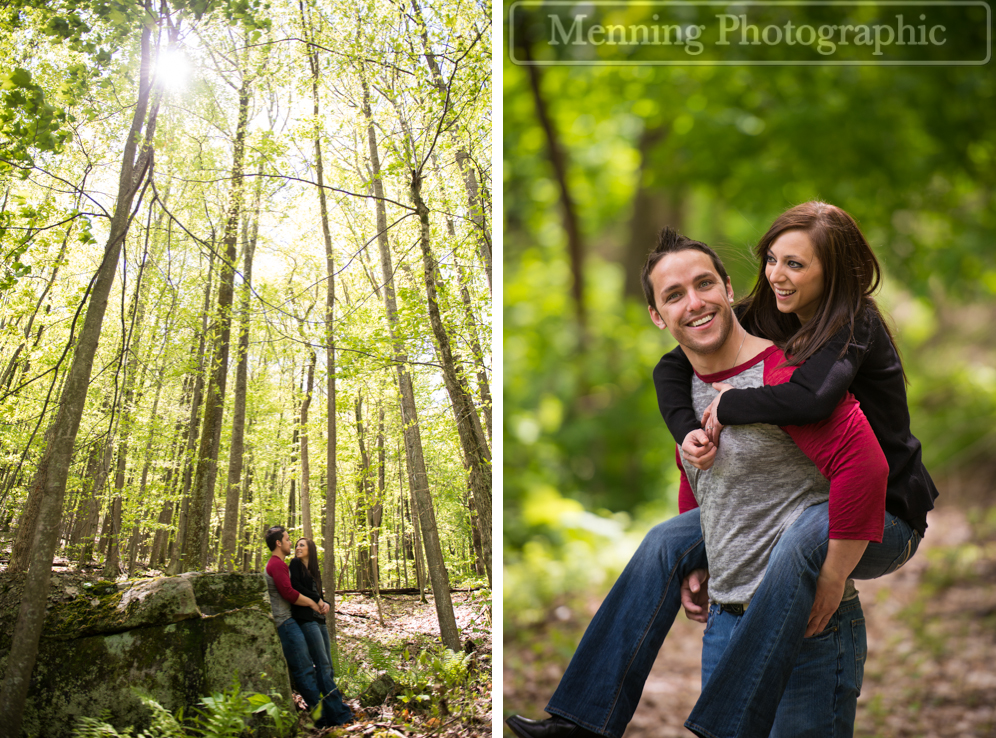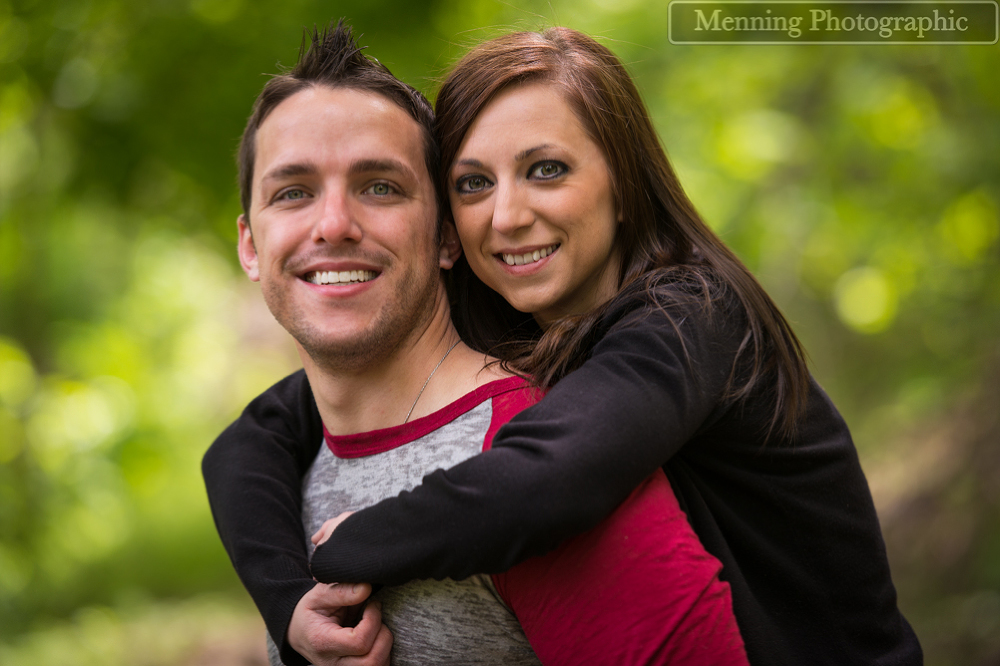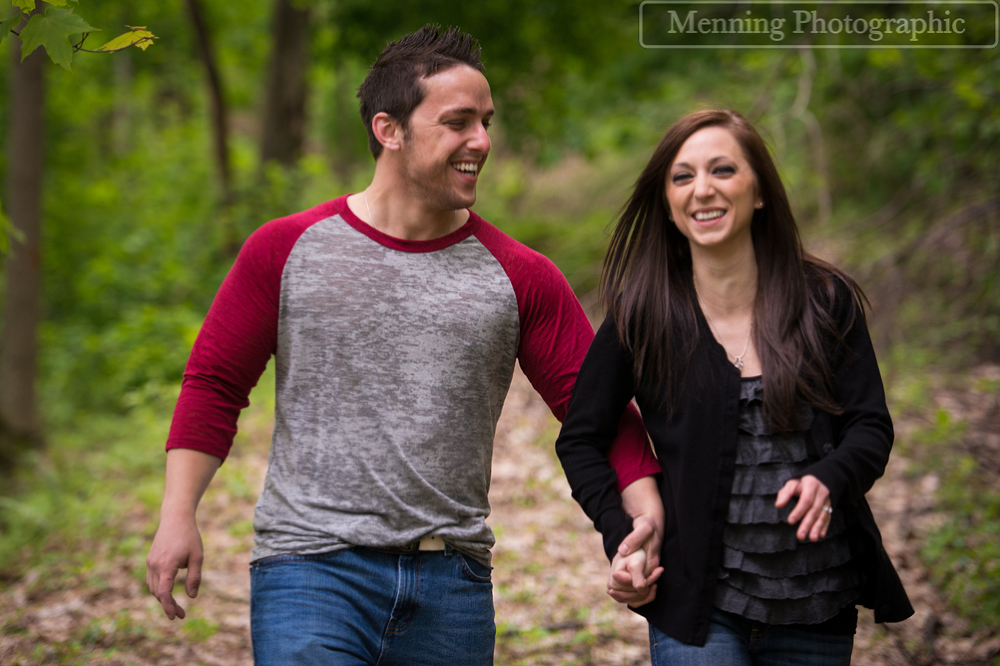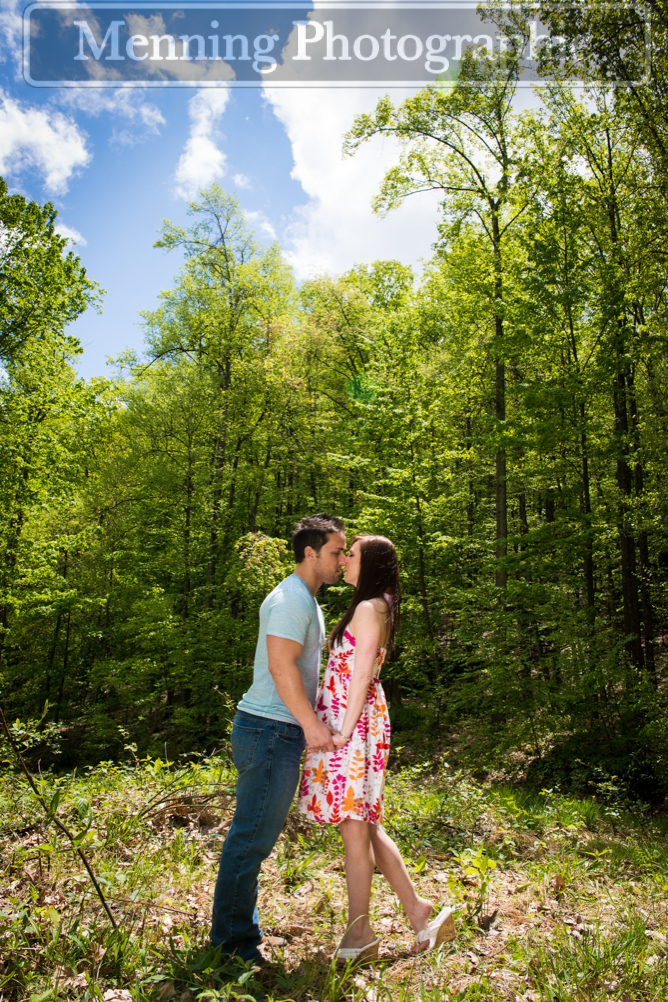 I love the way they smile at each other.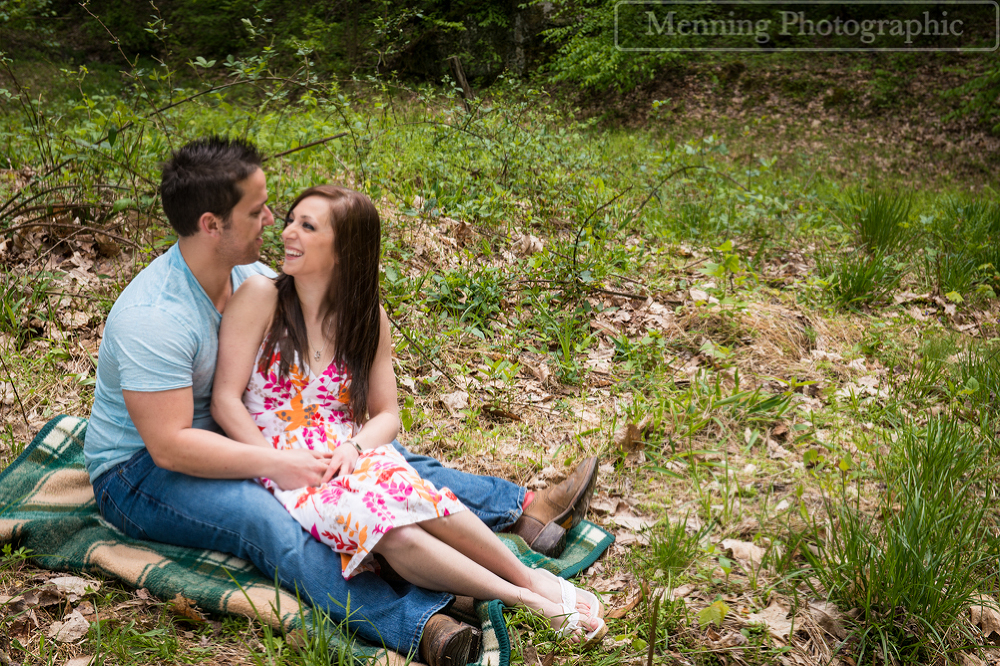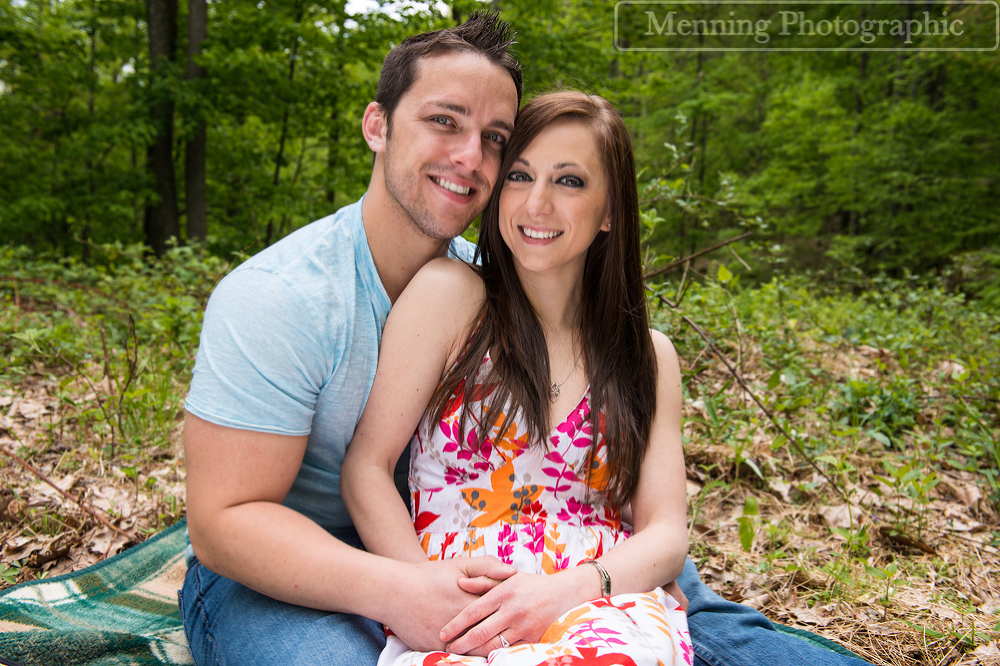 This little animation has a funny & cute backstory. Nic incessantly picks on lovingly teases Ashley because she's a bit older than he is. He says that she "Cougarizedâ"¢" him. Ashley, being the great sport she is, bought Nic a customized "Cougarized" shirt for his birthday. Here's Menning Photographic's take on the term: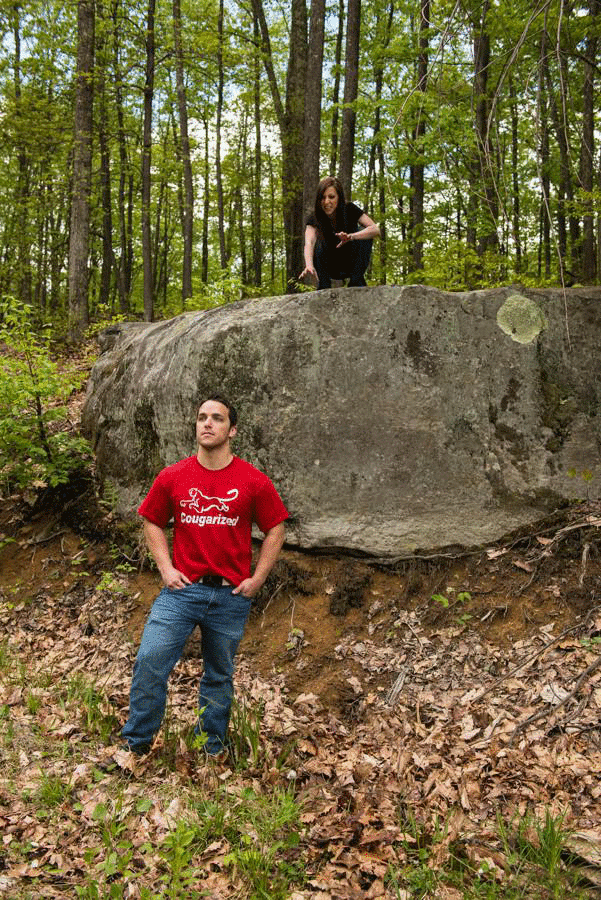 What a cougar.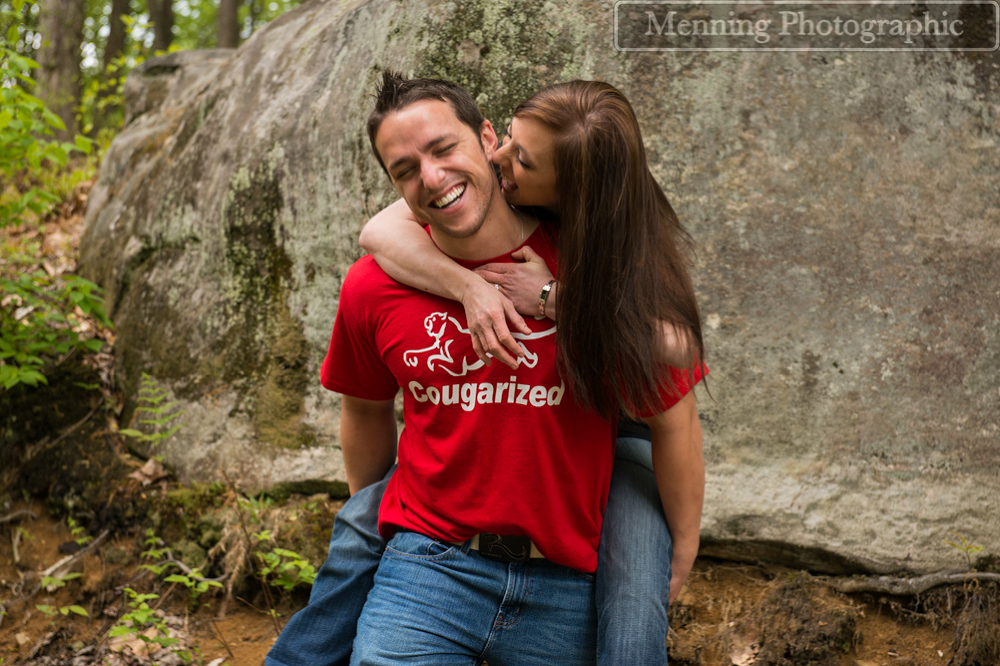 Don't let him fool you. He loves her.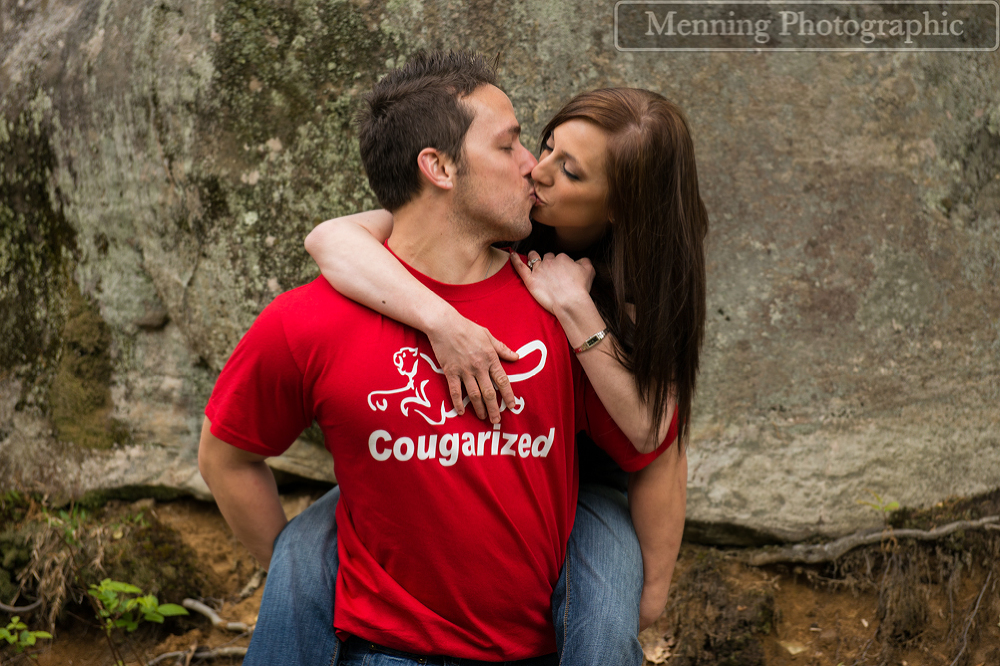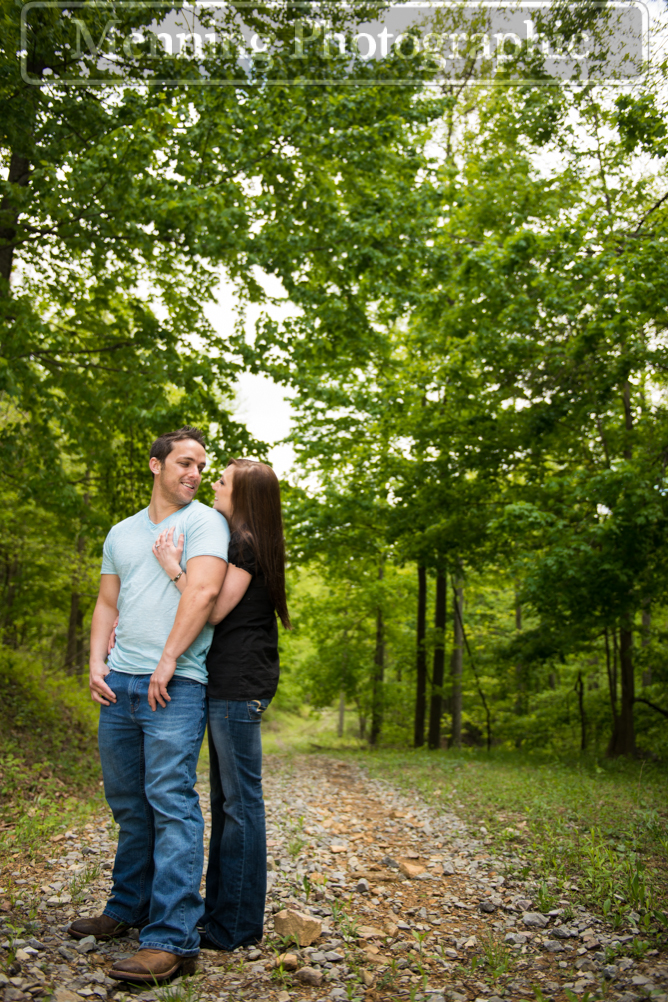 The picture below may or may not make me want to cry a little.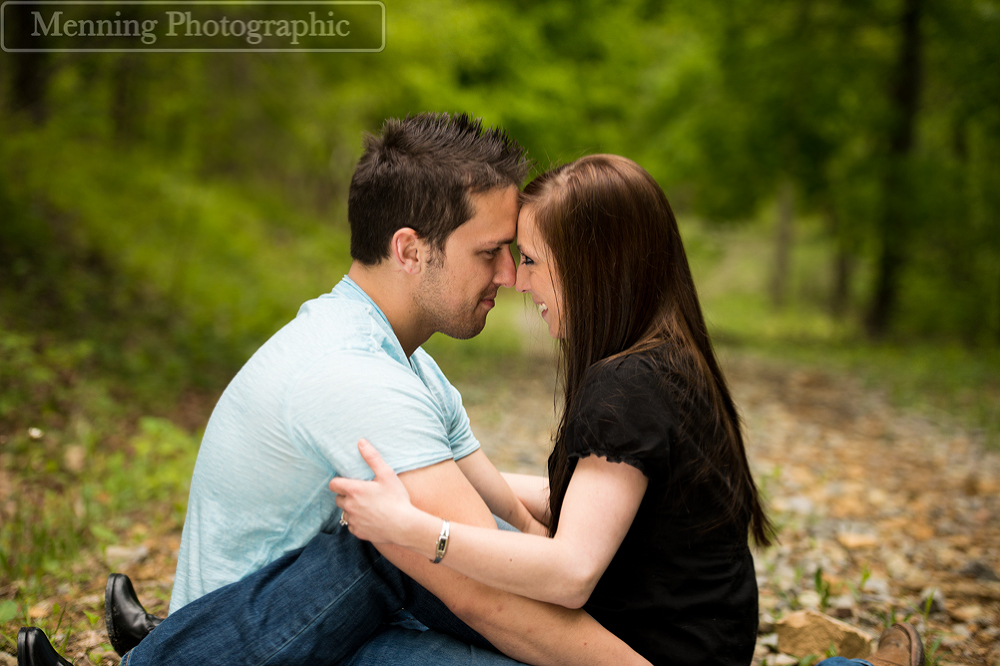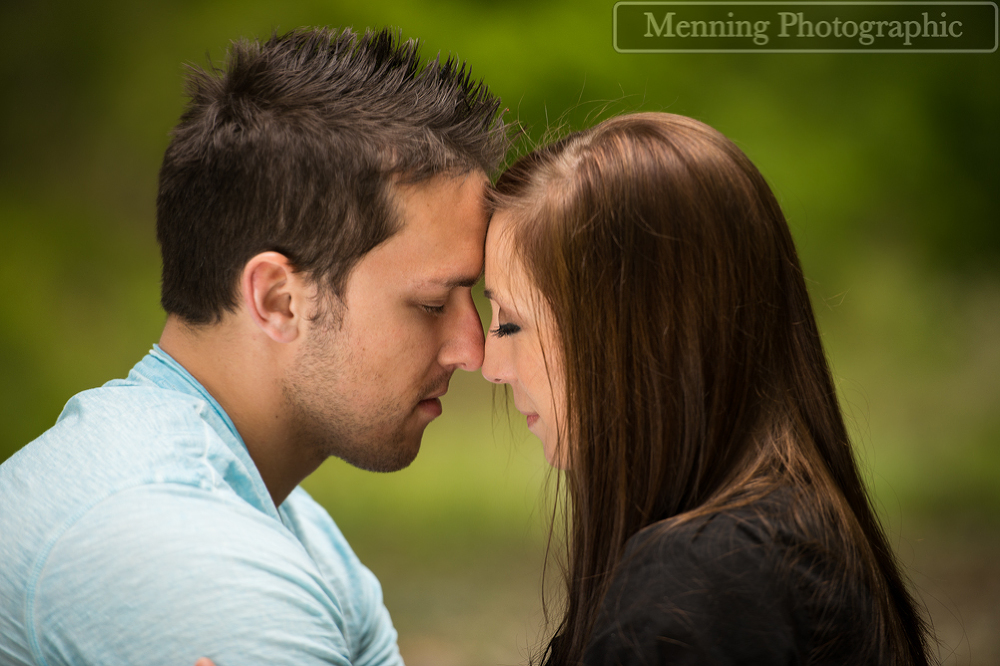 Handsome.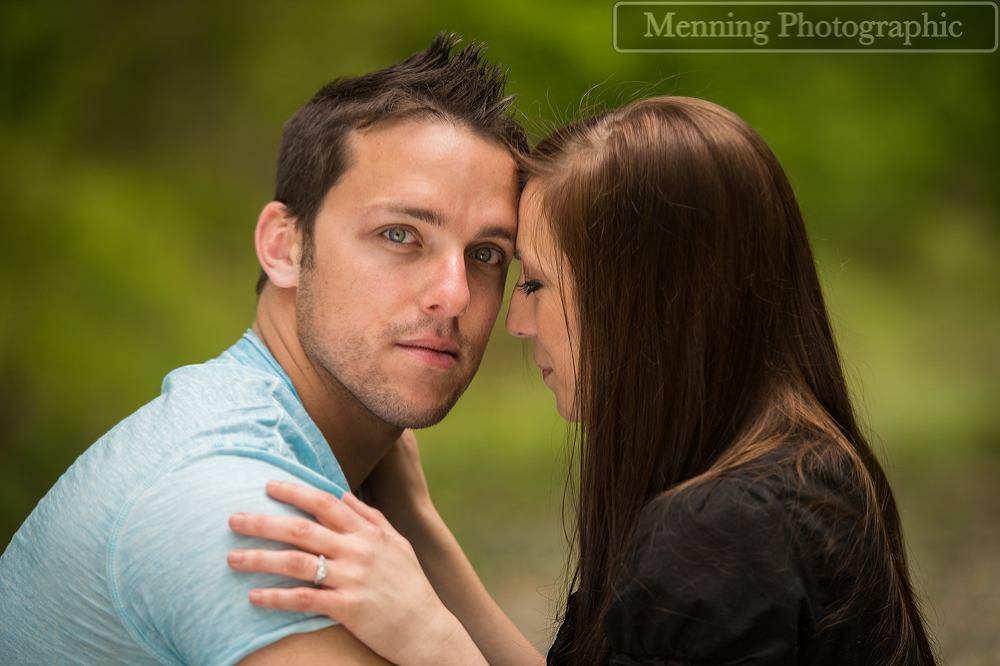 This photo was taken just up the hill from Ashley's family's cabin.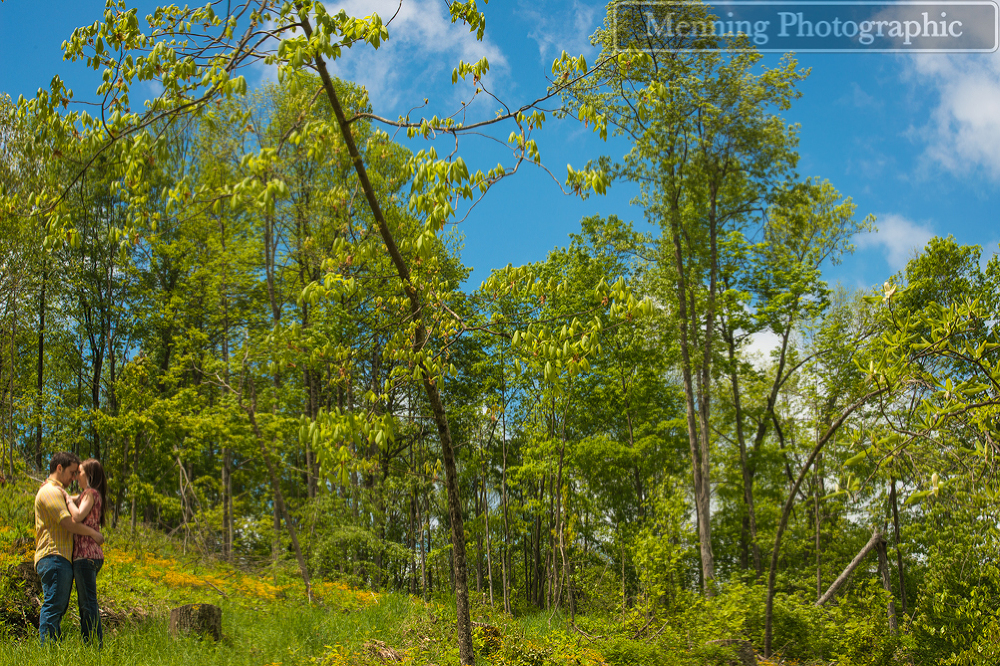 Since this is an engagement blog post, I'm sure you'd love to hear about how Nic proposed. Nic and Ashley met at our house. We played cards and games that night and introduced them to the game Nerts. If you don't know how to play, we'll teach you. 🙂
After that night, they were hooked on each other and hooked on playing Nerts together. They played it so much they were pretty much an unstoppable Nerts team. Then they realized that they truly were an unstoppable team as a couple and couldn't live without each other. Nic made a unique ring box out of a box from a deck of cards and placed Ashley's beautiful engagement ring inside. Â He asked her to play cards with him one night, and she said yes. Well, he showed no mercy and pretty much whooped her. 😉 She cuddled with him and gave him a kiss as a prize for winning. Then he asked her if she wanted her prize for losing. She thought he was teasing her at first and said she didn't, but then he asked her again. Before she realized what was happening, he was down on one knee holding the customized ring box he had built and asking her to marry him. Â She said yes.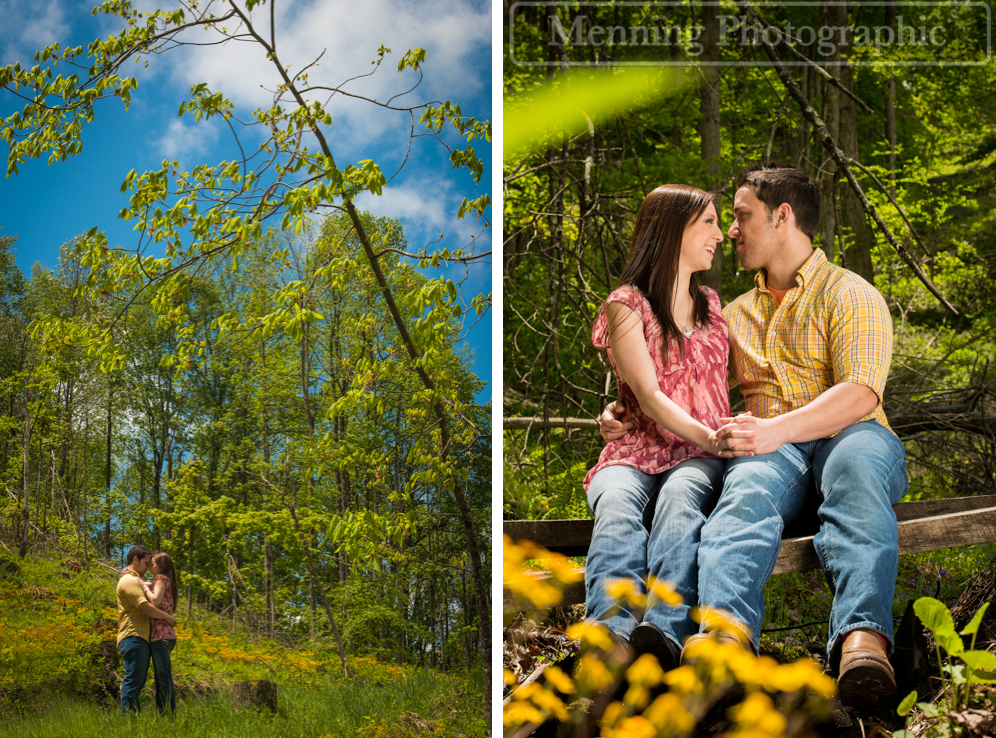 Ashley & Nic, we love you guys! We're so thrilled to share this time with you as your friends and your photographers. We're super excited for your September wedding!
Tomorrow on the blog, we'll share a few personal photos and the story of our weekend trip to wet, wild, and wonderful West Virginia!
We generally shoot engagement photos in Northeast, Ohio, but if there is another stunning, significant location you'd like for your engagement photos, we'd love to travel!
www.menningphotographic.com
330.651.4849
info@menningphotographic.com
Facebook
Twitter
G+