Parker is, as is plain to see, extremely adorable. He's tiny (a little under six lbs). He smiled a lot for our newborn photo session with him. We got to hang out with him, his mom, his dad, his grandparents, & his aunt at his grandparents' home. They're all so proud of him.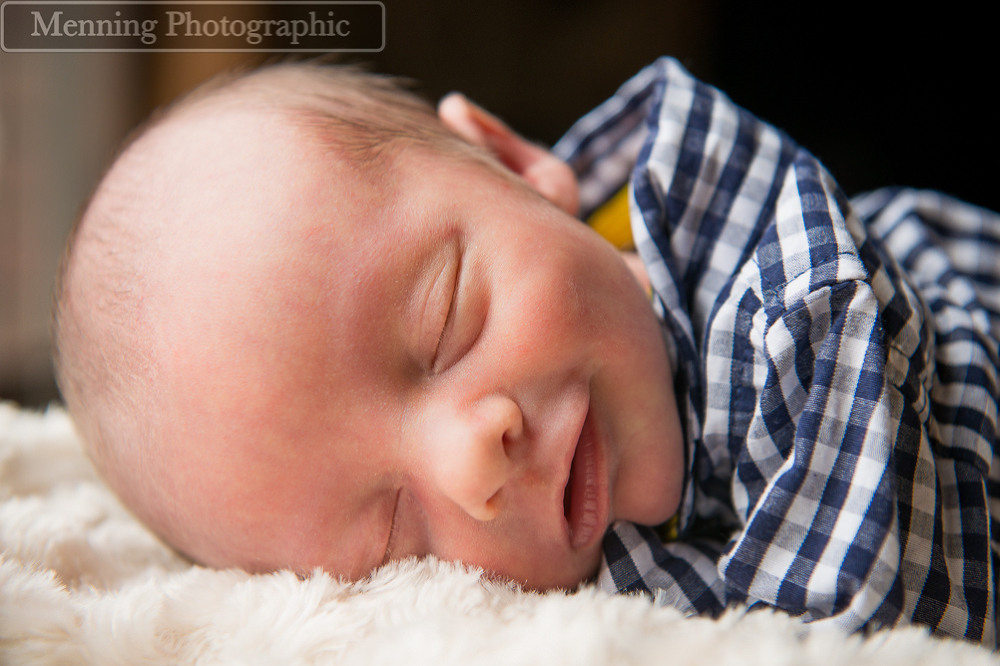 Doesn't he resemble a cute, little sandman in the photo on the right?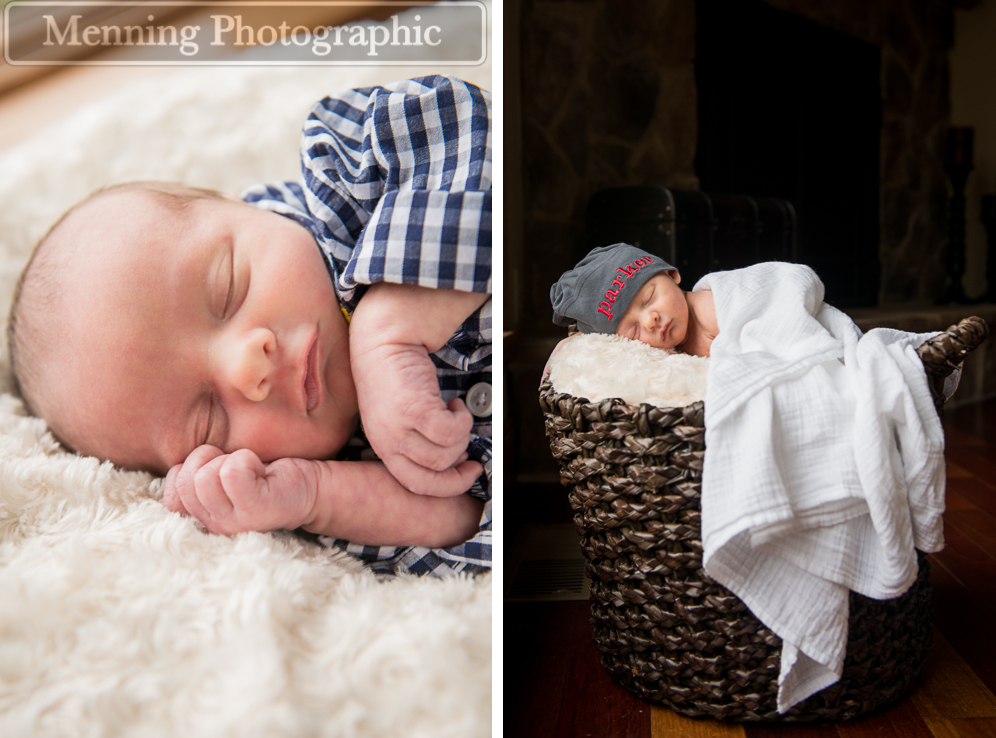 His cousin Katie got him this personalized hat. Too sweet!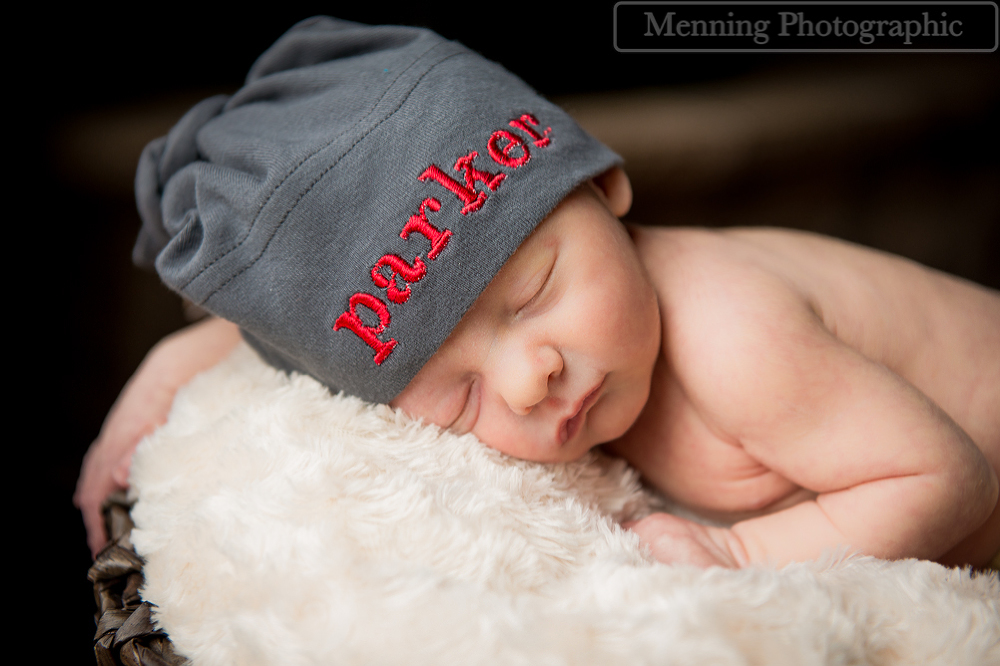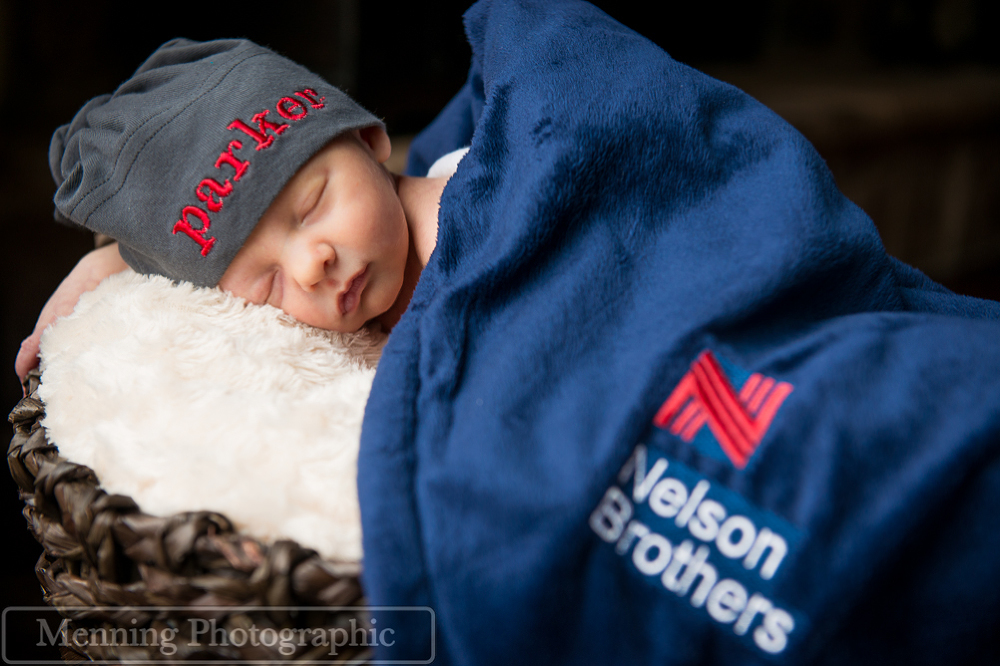 The lion sleeping peacefully on the left & the lion roaring ferociously on the right 😉 :

The turtle burrowed down into his shell: 🙂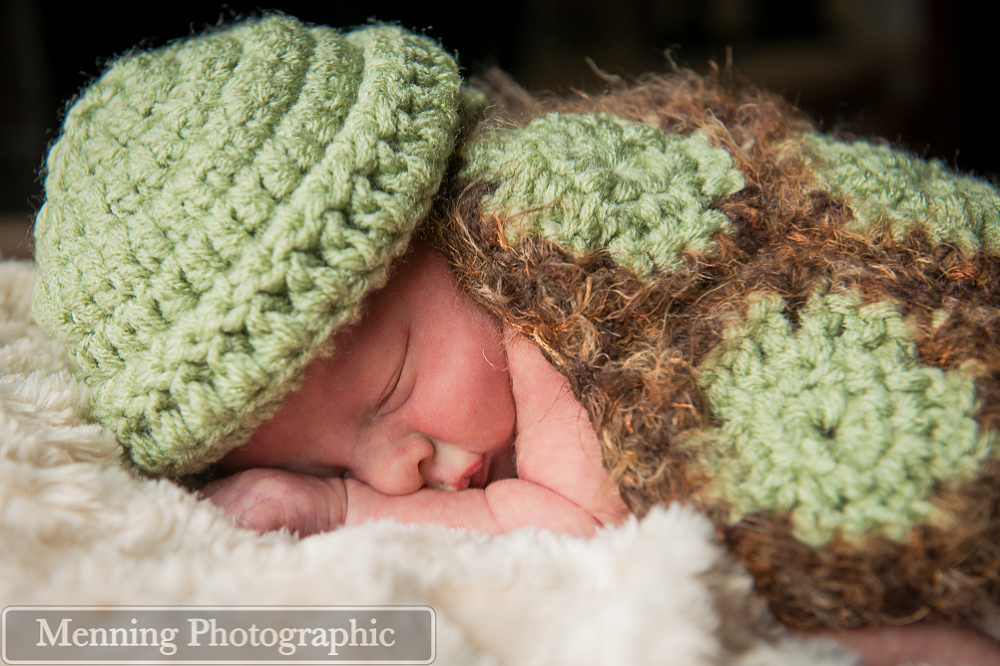 Then he showed his sweet face.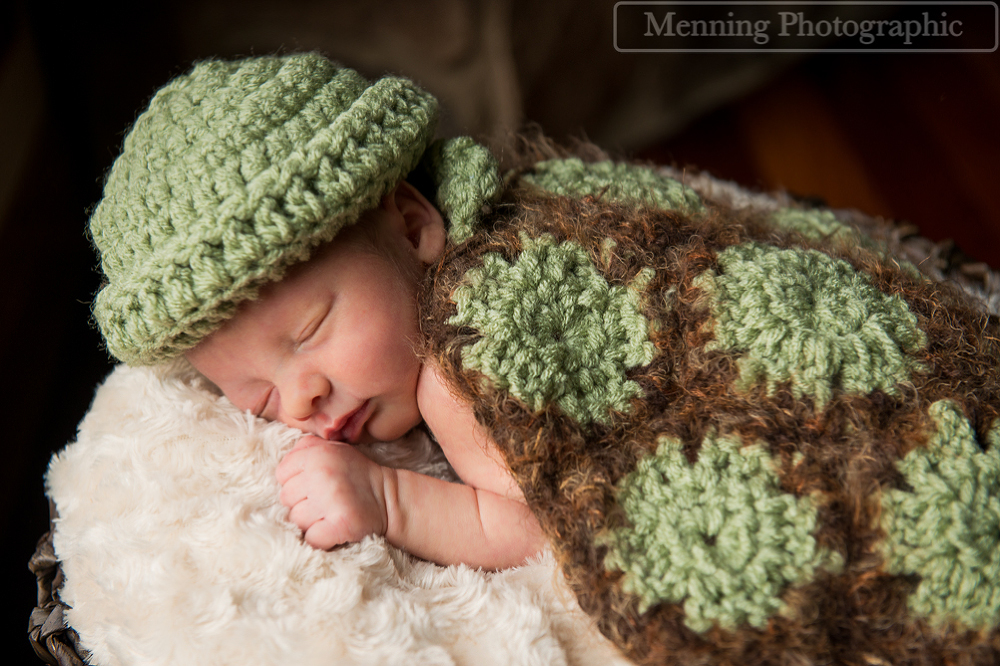 Lindsay & Todd are proud parents.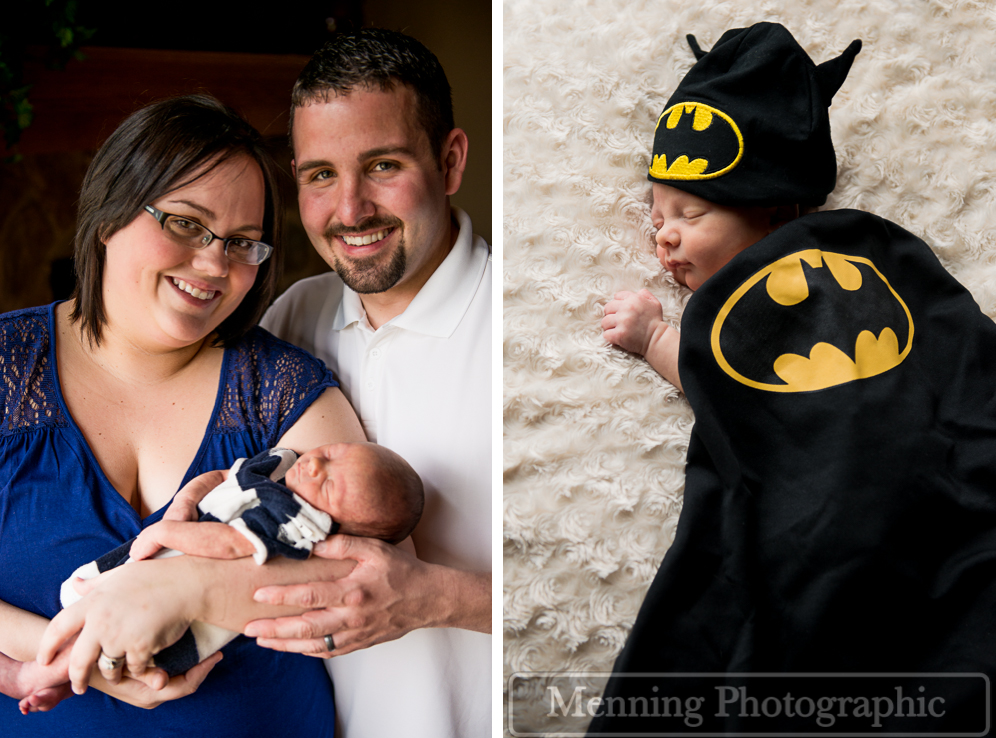 Duh nuh nuh nuh duh nuh nuh nuh…BATMAN!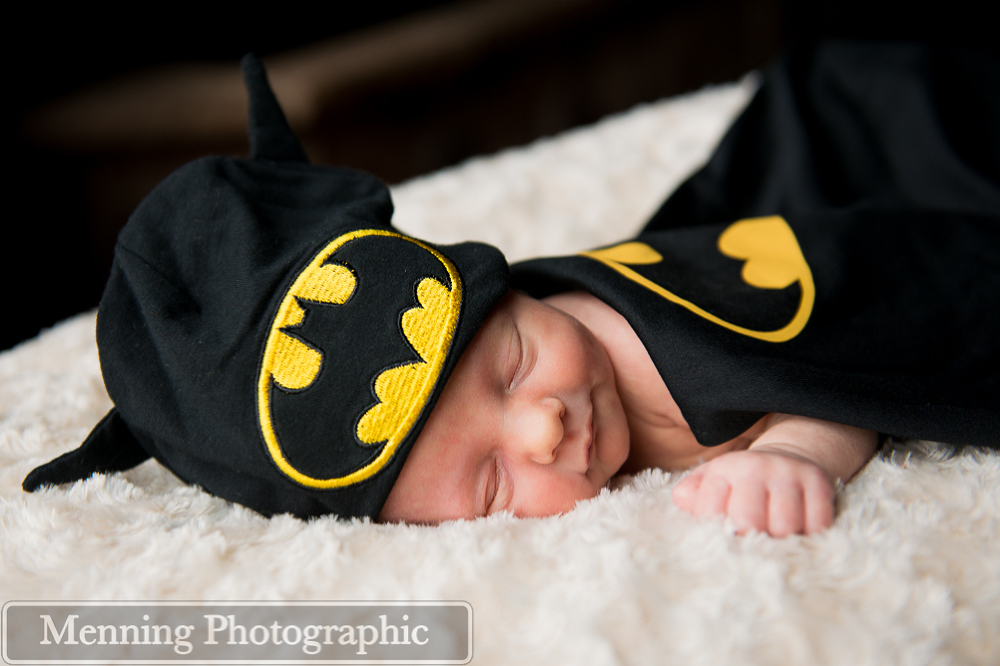 Even though he was extremely cooperative during his newborn photo session (I think our white noise app & his grandpa's roaring fireplace helped), we joked about him being a "crabby butt" in this outfit.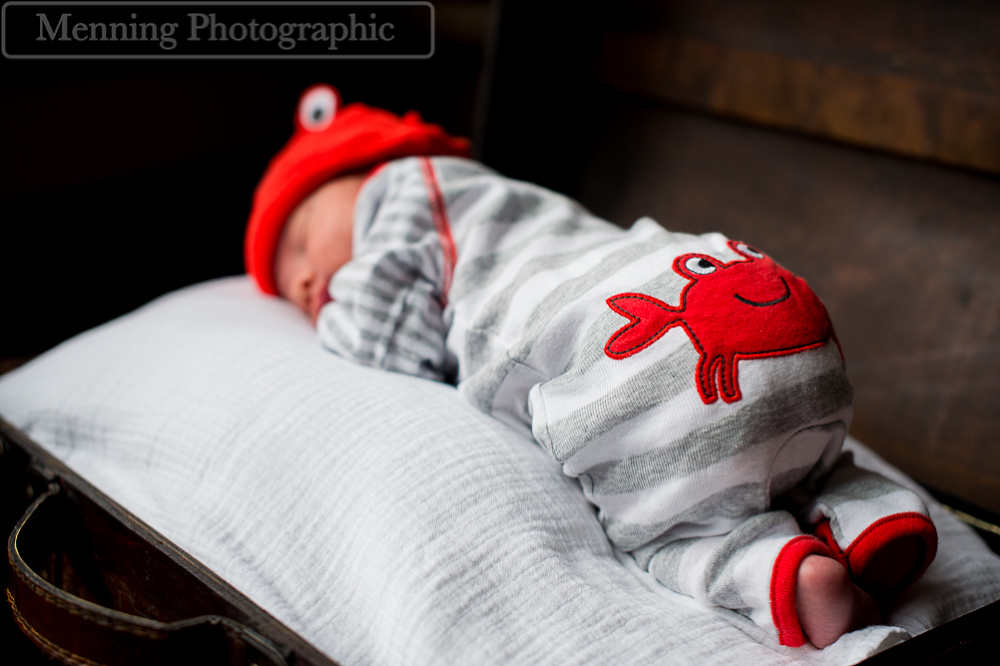 Then he decided to get dressed up for a few formal photos: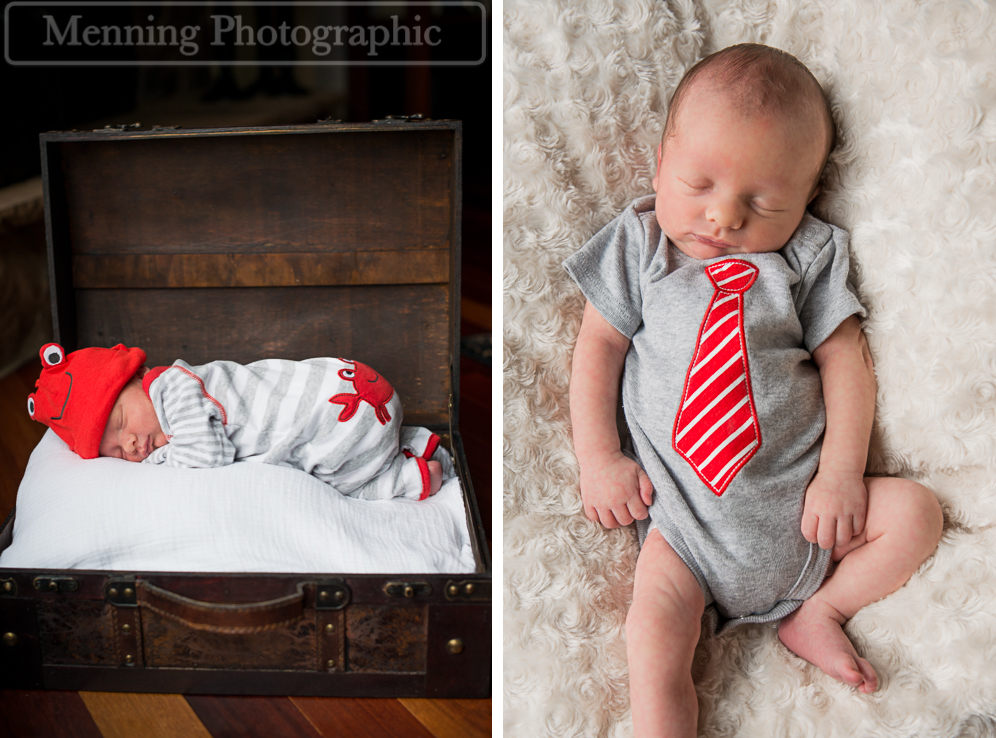 "Let me adjust my tie."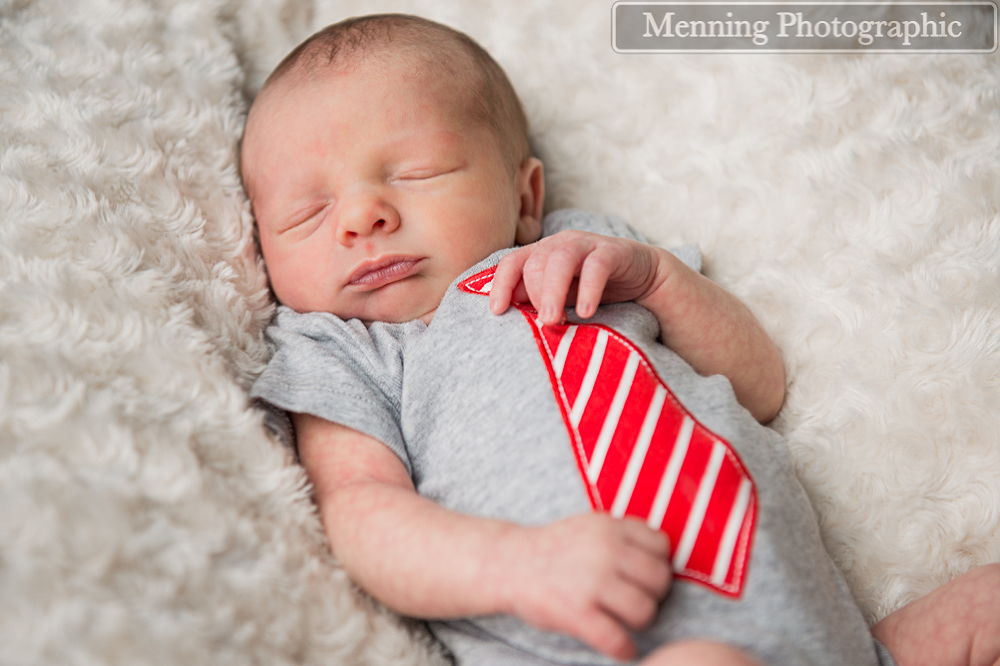 Go Buckeyes!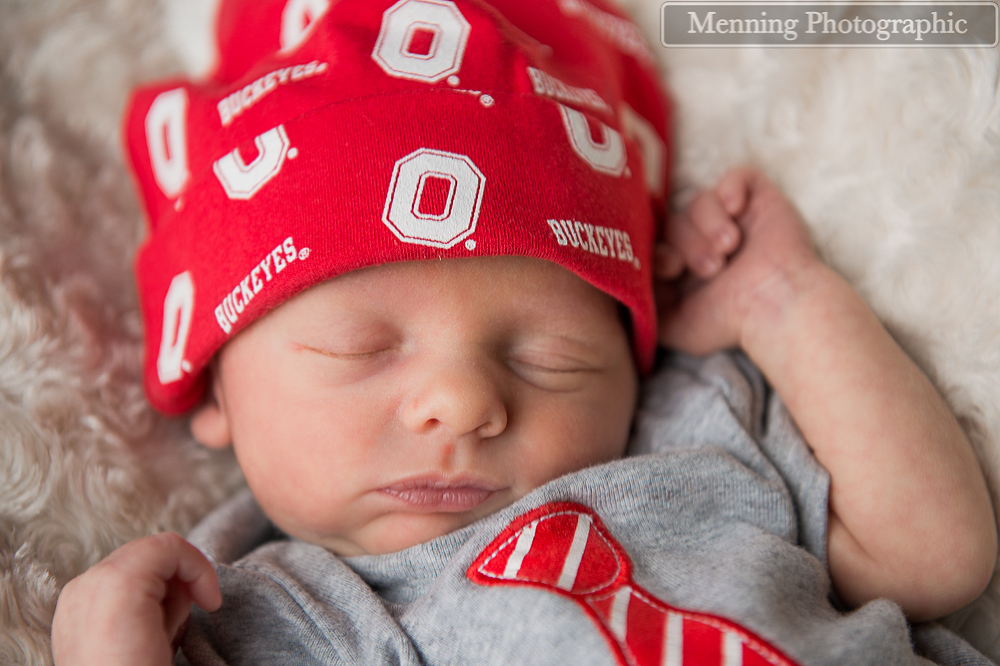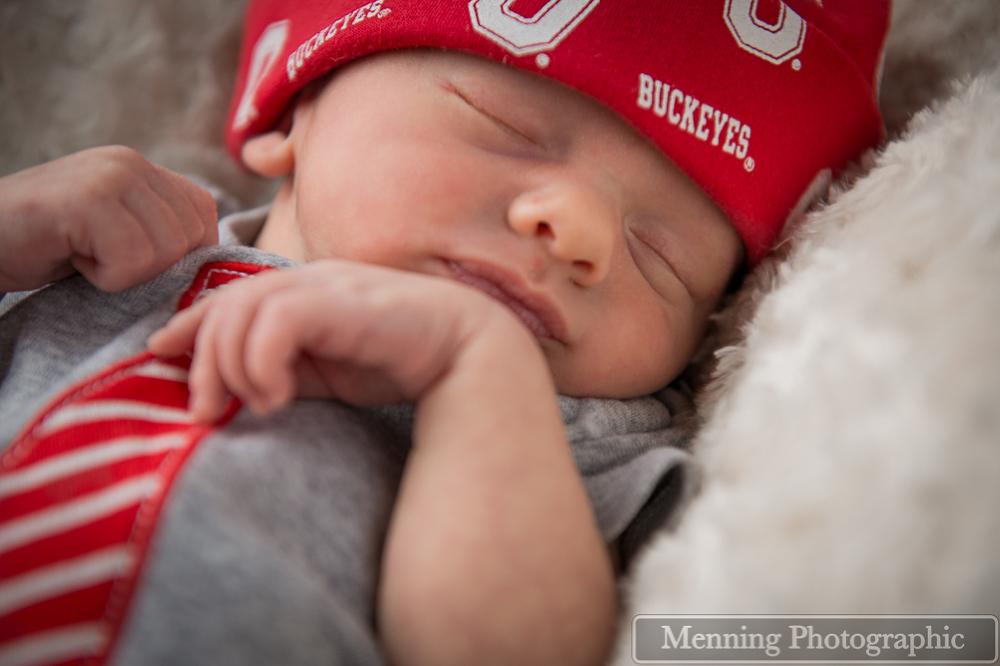 Thanks for the fun session, Lindsay & Todd! Parker is precious! Congrats again!
www.menningphotographic.com
330.651.4849
info@menningphotographic.com
Facebook
Twitter
G +