Elton proposed to Mandy on Groundhog's Day. That day, Punxutawney Phil predicted that we'd be blessed with an early Spring. Not that we put our trust in a groundhog, but those of us living in northeast Ohio know that Phil was wrong miserably mistaken. Today is the first day of Spring, and it feels like the dead of Winter. Mandy's & Elton's engagement session took place on St. Patrick's Day. Although the wind chill that day was around 15 degrees, Mandy & Elton looked warm and cozy. They are so incredibly happy together. Â Although the groundhog was mistaken on that day, Mandy & Elton made one of the hugest and most awesome decisions of their lives; that decision sure looks right to me. 🙂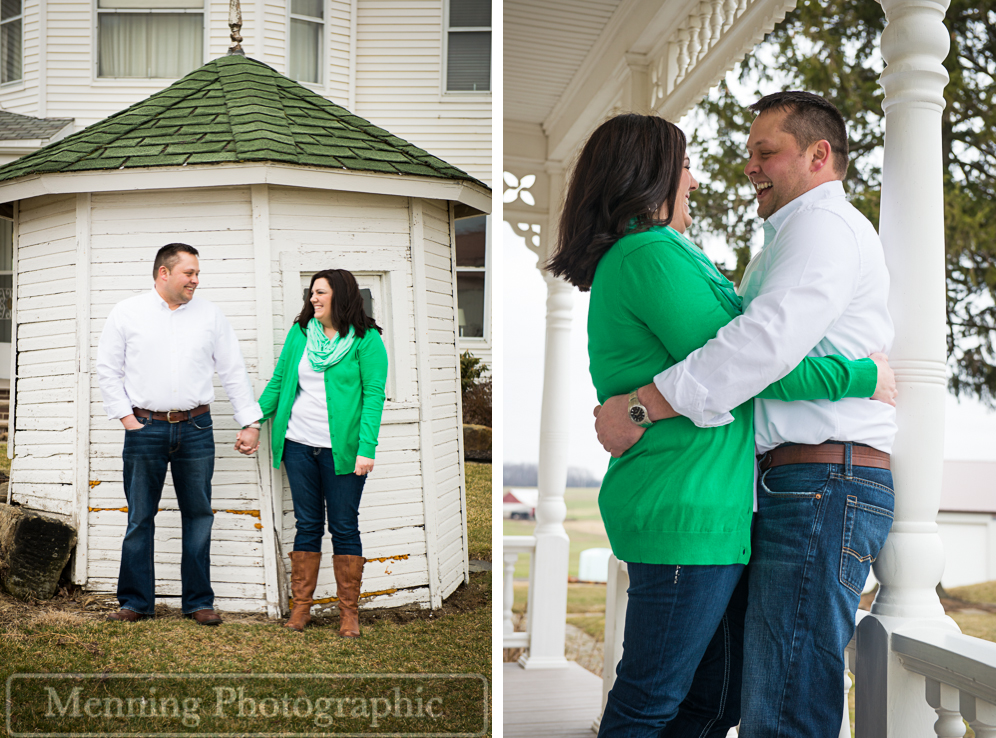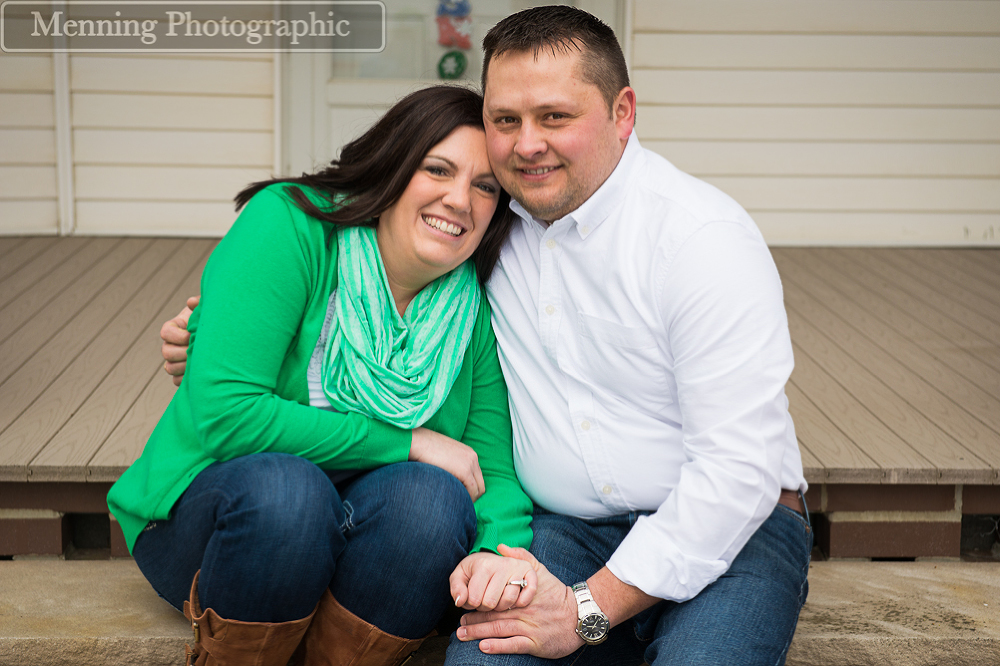 We began the session at Elton's family's farm. There's a lot of beautiful wide open space.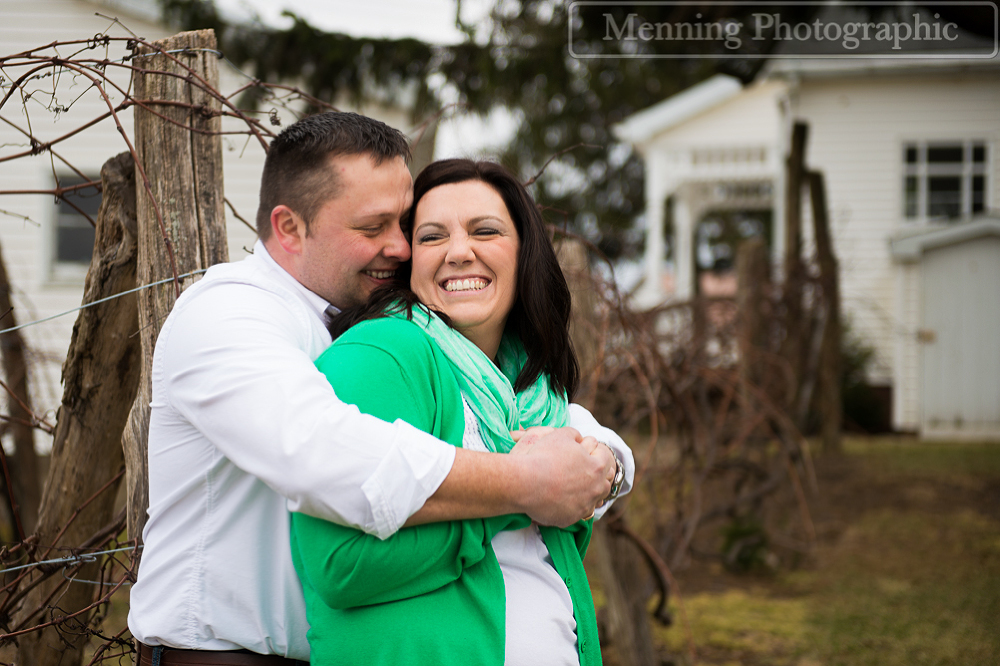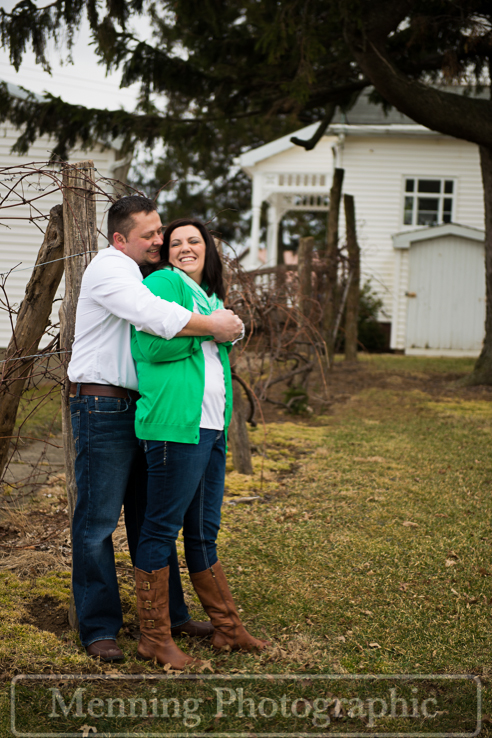 They pretty much don't stop smiling when they're around each other.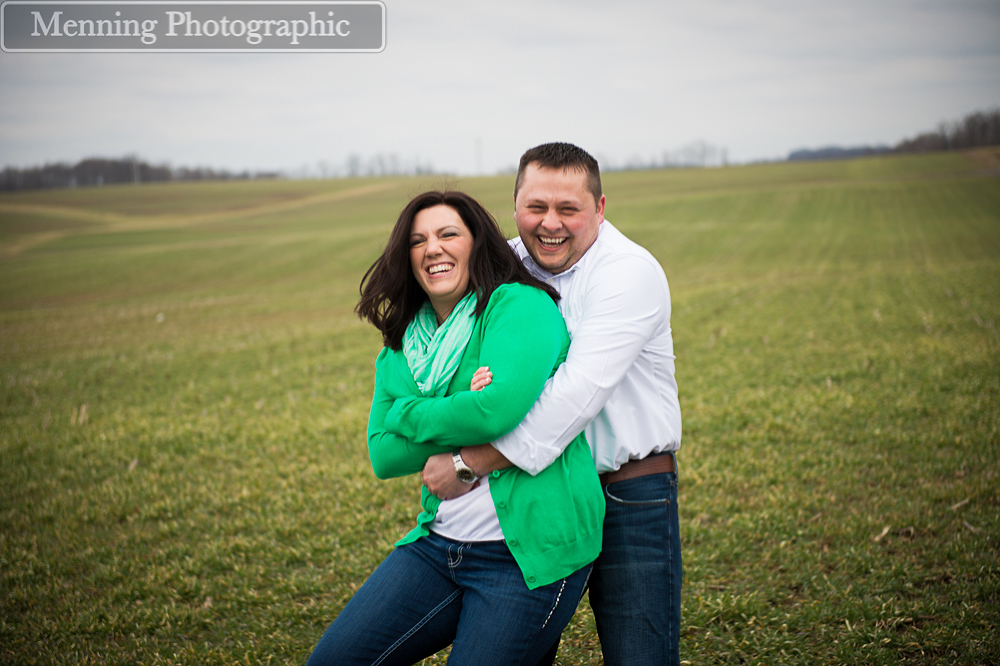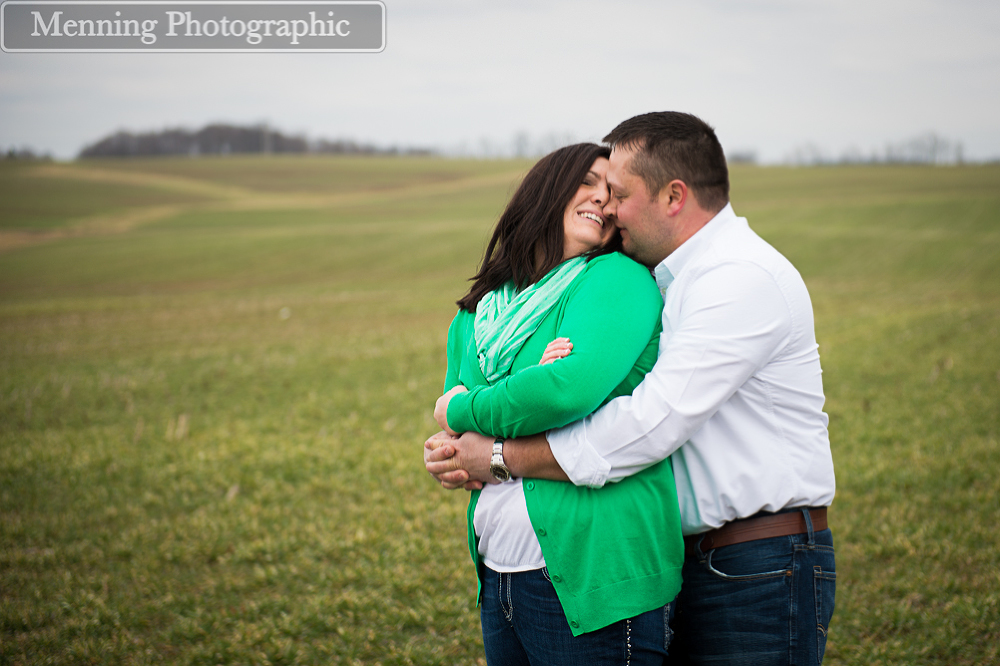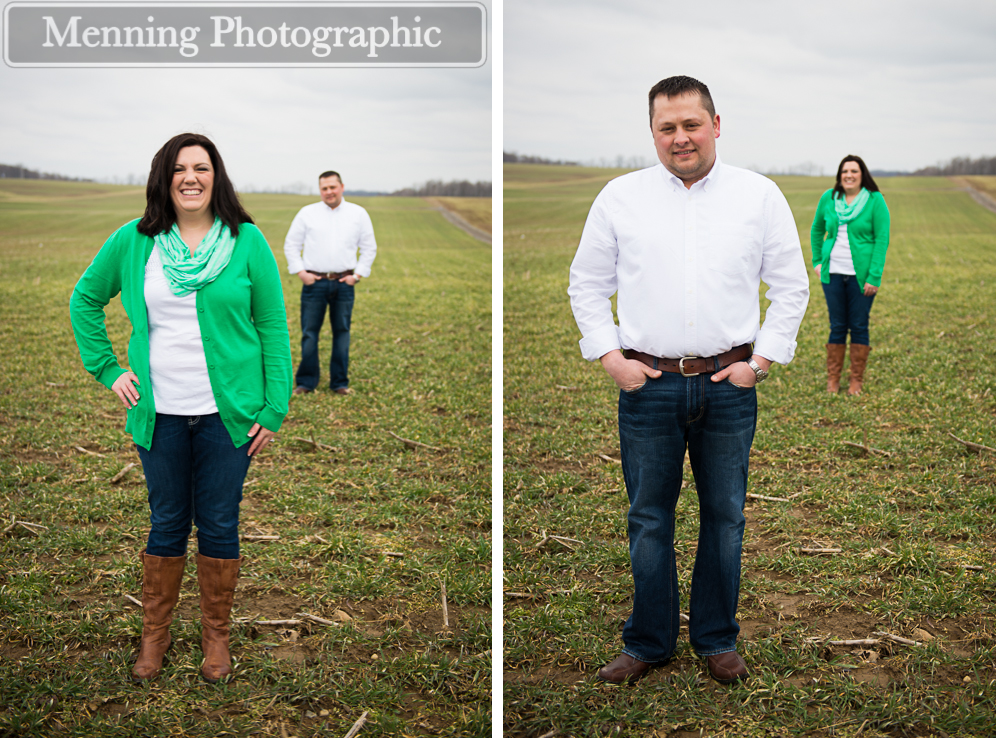 The last name they will share as a married couple: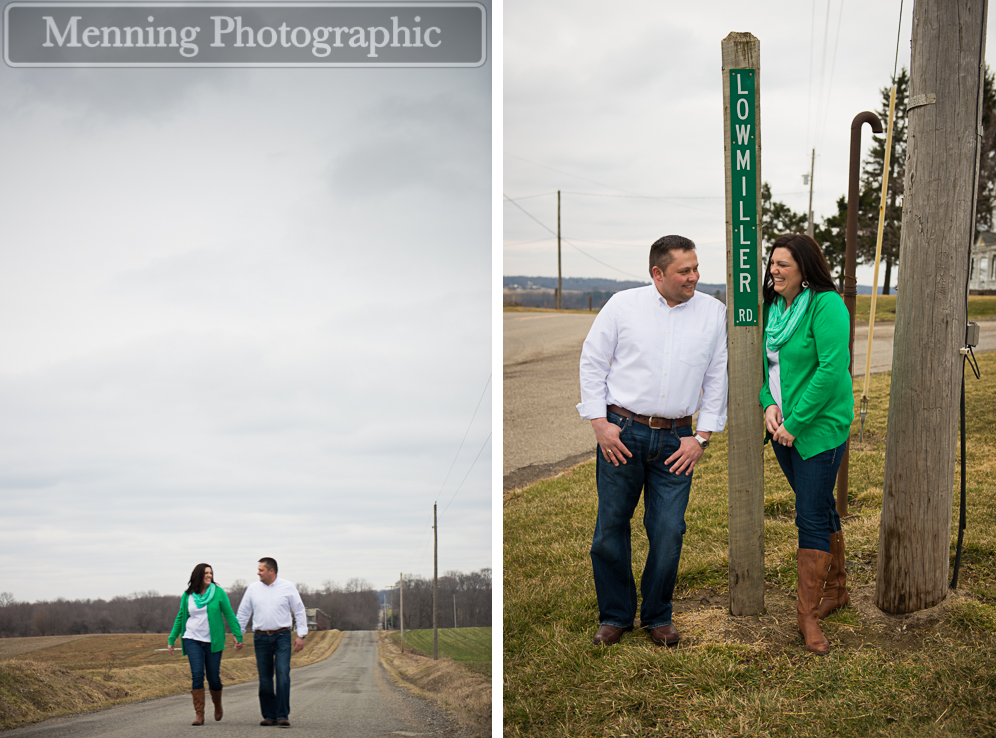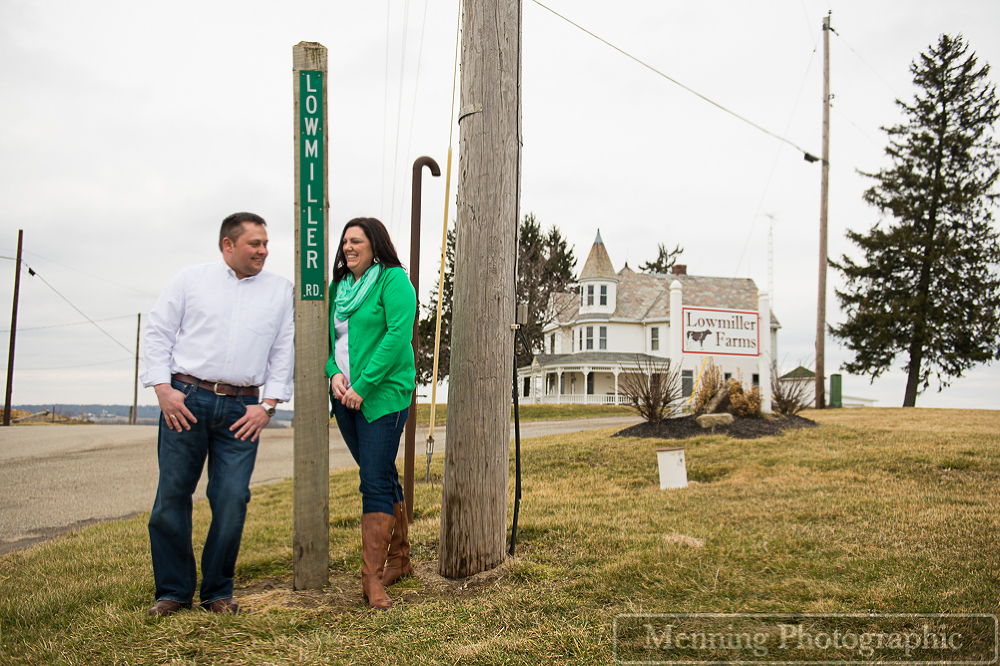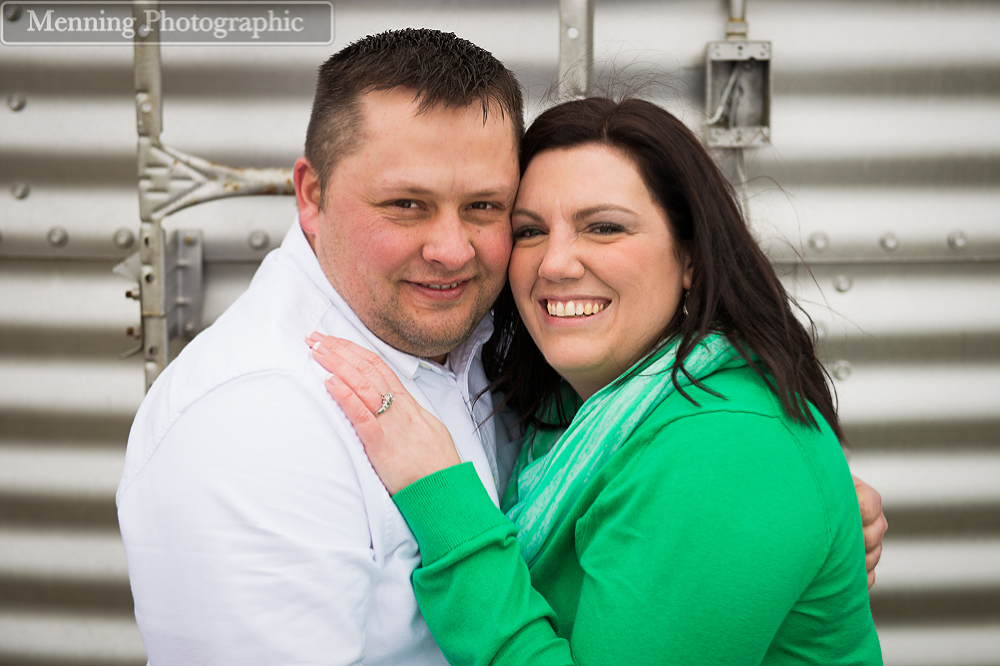 After the shots at the farm, we ventured to The Hart Mansion Restaurant where Vicki and Richard graciously stayed after hours on a Sunday to accommodate us for some photos. (Thanks, Richard & Vicki!)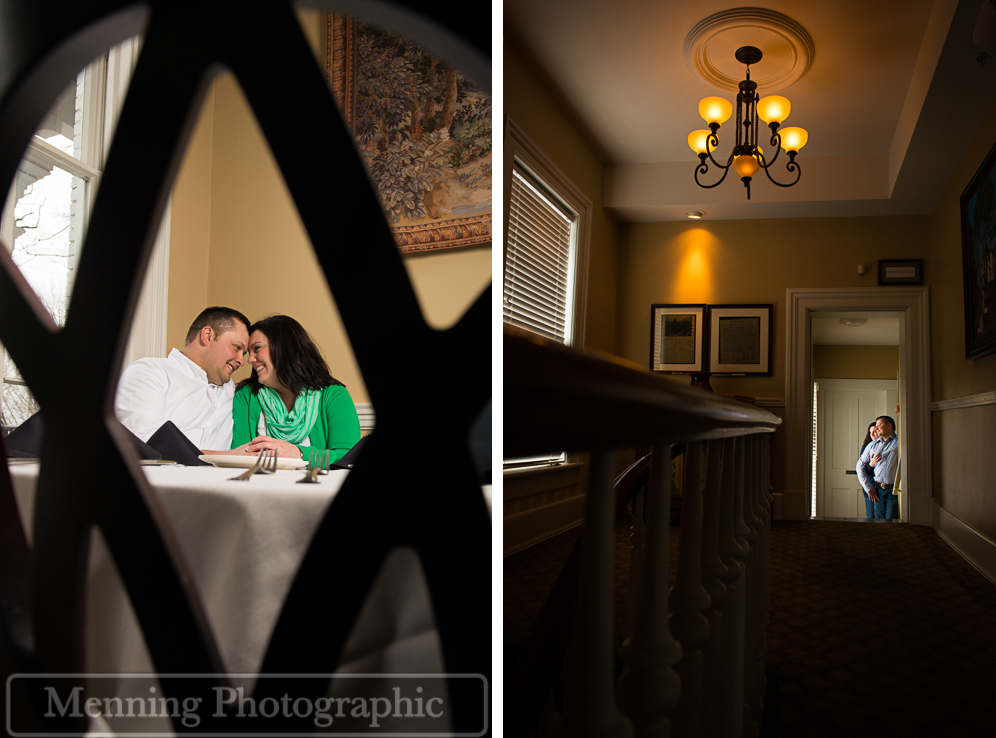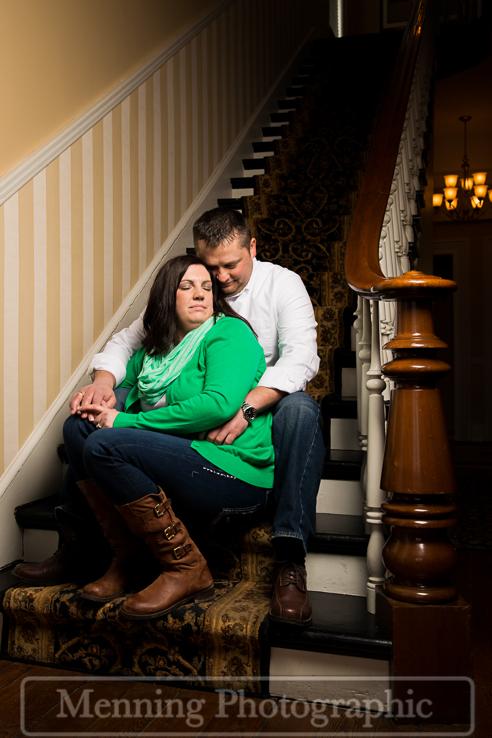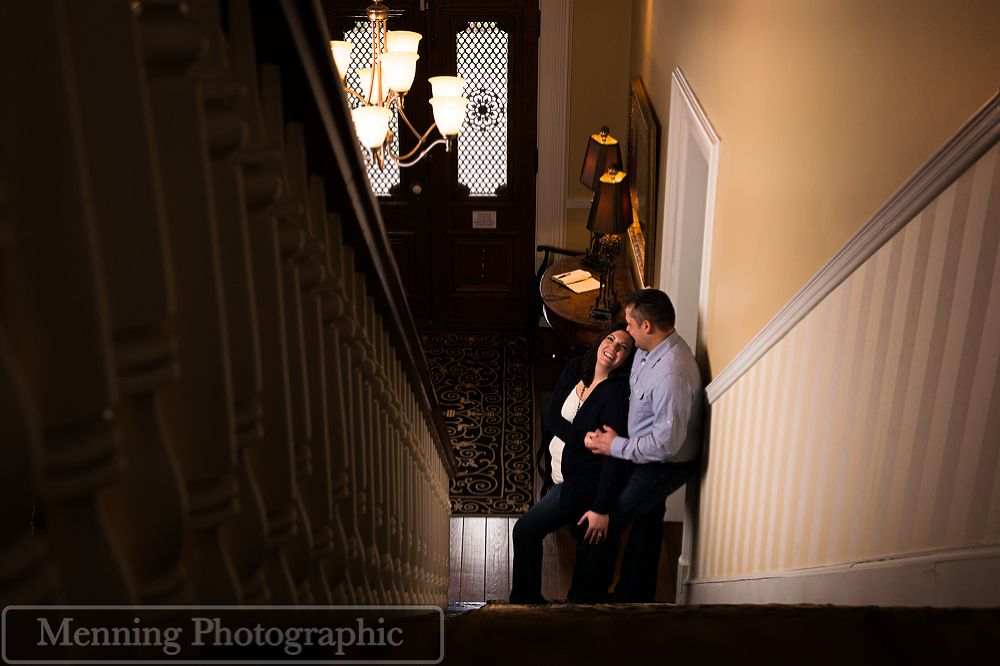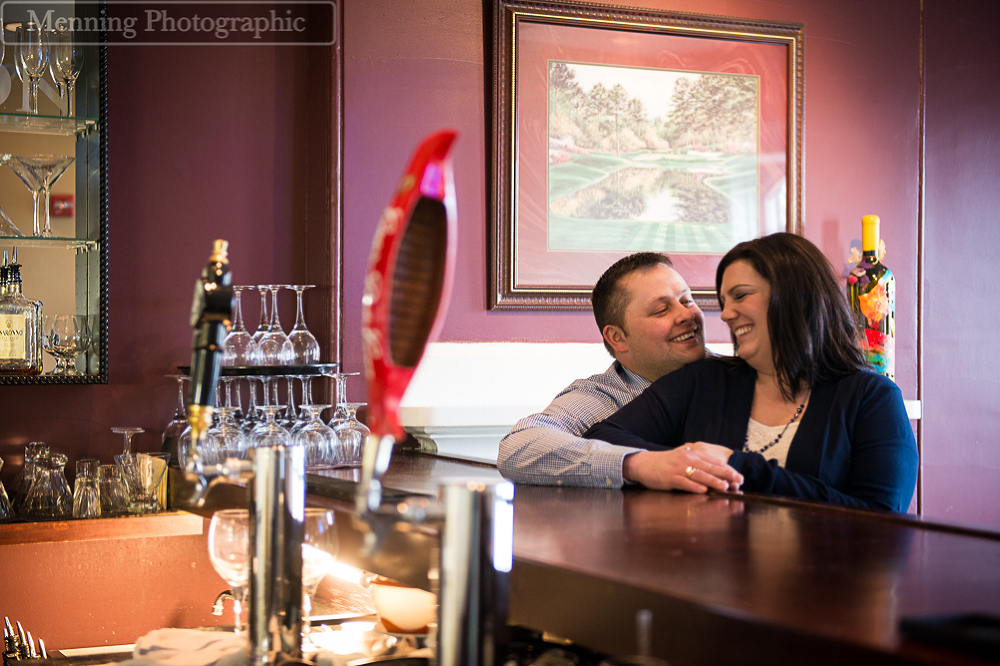 Elton & Mandy are one of those couples who've known each other for as long as they can remember. They were friends first and then something just clicked between them. Those kinds of relationships are really special because the couple has such a strong foundation to build upon. Mandy's & Elton's comfortableness with one another was immediately evident.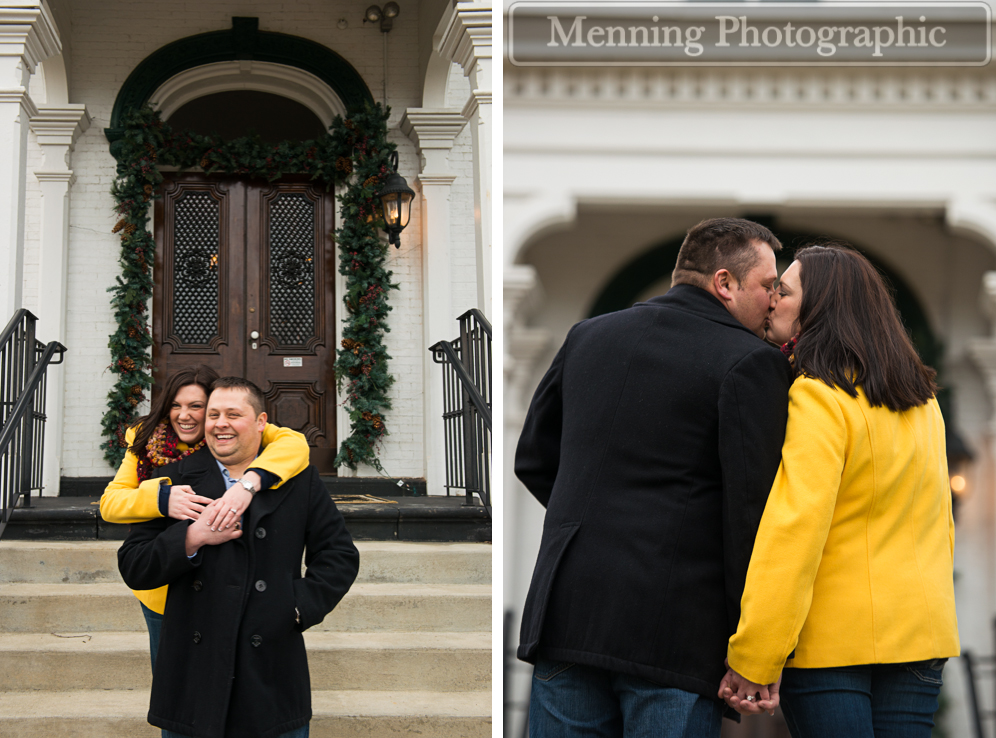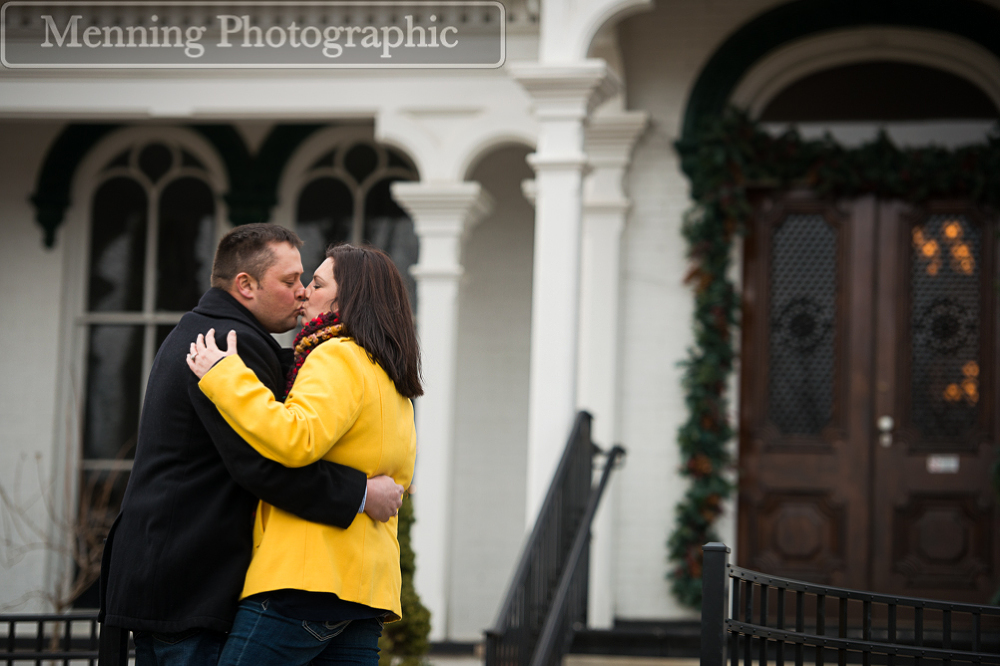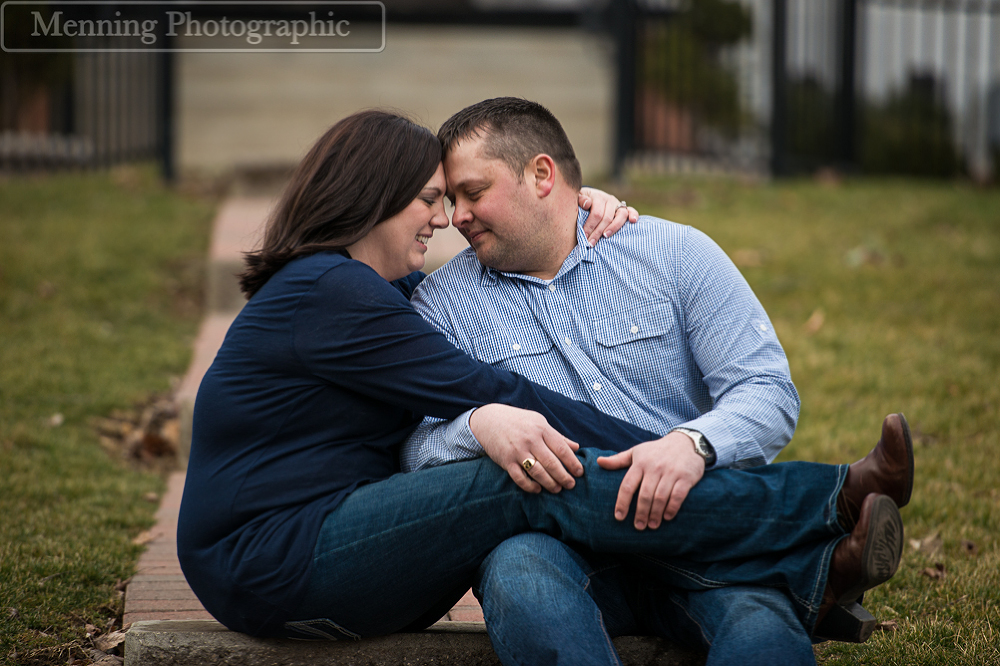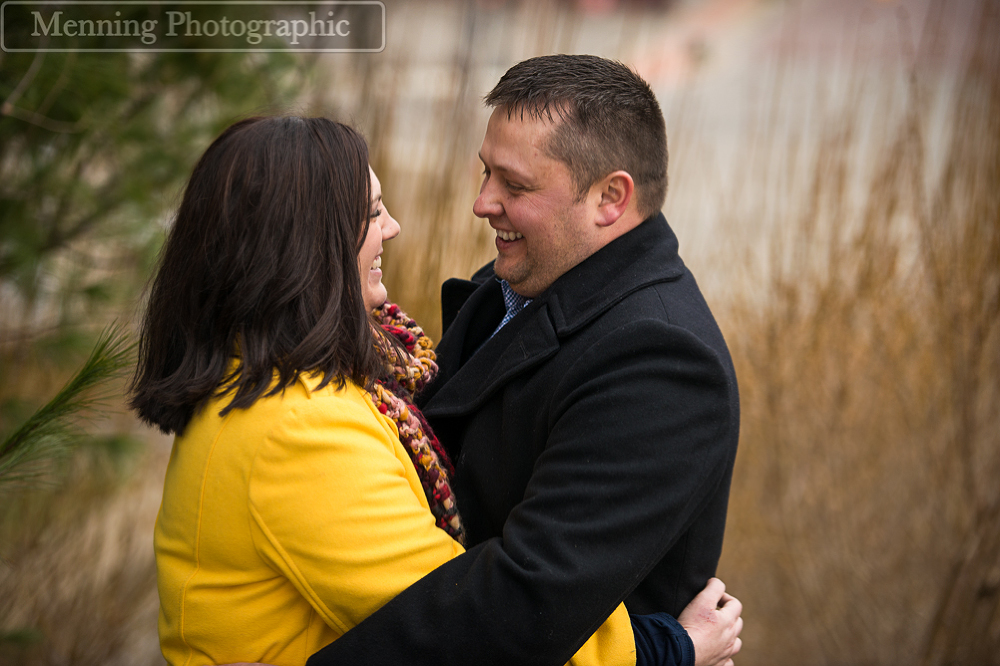 We headed to downtown Minerva, Ohio for the remainder of the session.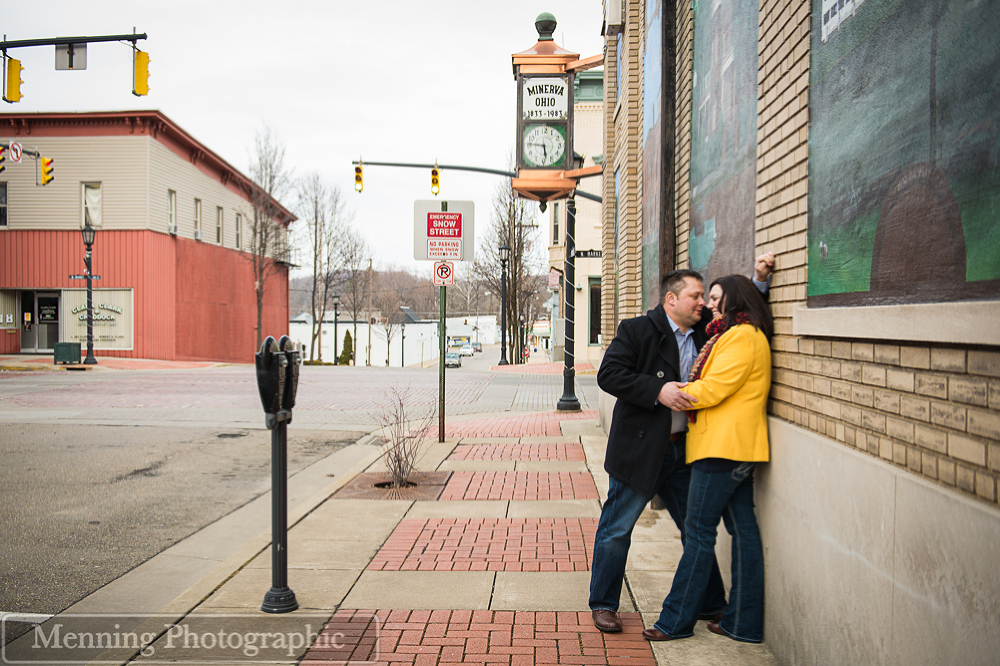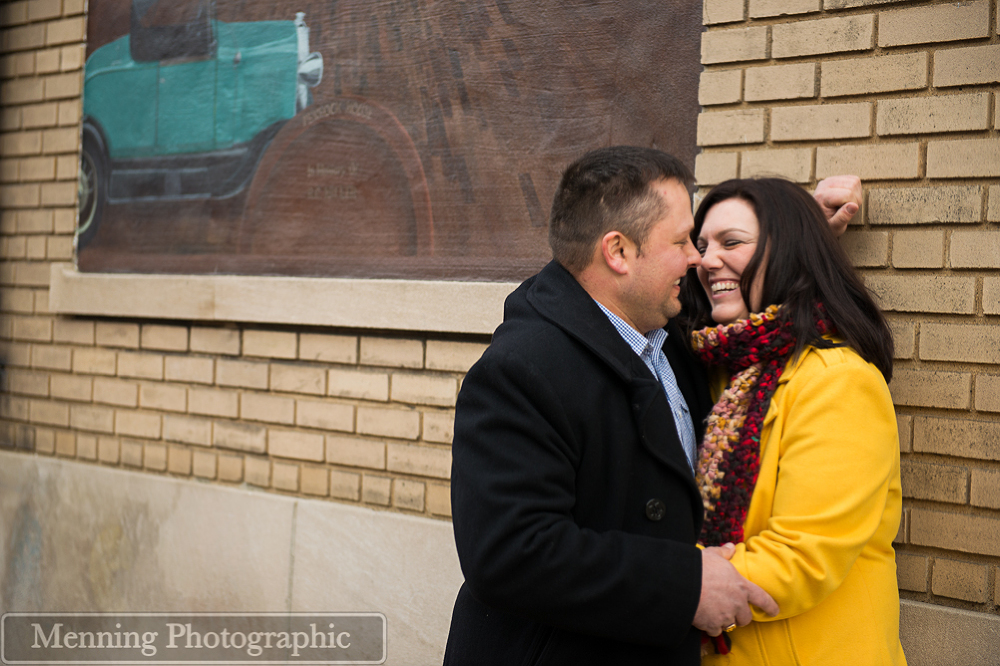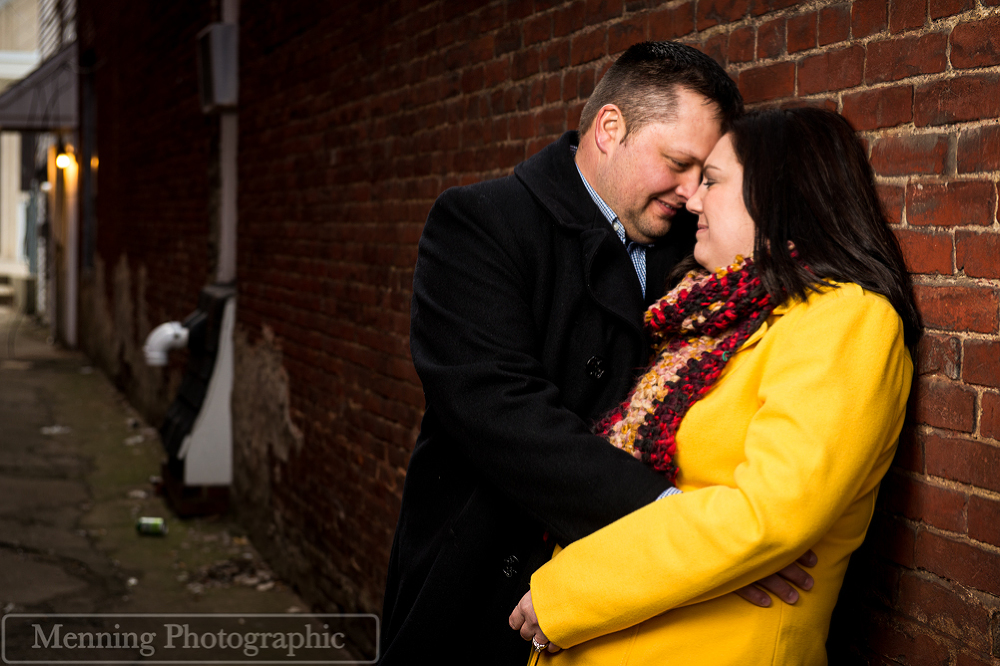 Mandy & Elton, congratulations again on your engagement! We had a lot of fun during your engagement session & wish you a wonderful time wedding planning, a fantastic wedding, & (most importantly) a lifelong, happy marriage!
Stay tuned for Mandy's & Elton's Engagement Session Part II. There are a few photos we have to hold off on posting until after their Save the Dates go out. 🙂
If you're engaged & you'd like some sweet photos, call us!
330.651.4849
info@menningphotographic.com
www.menningphotographic.com