Ashley & Mason were married on March 2, which is Dr. Seuss' birthday. Â We'll start off this blog post with an appropriate Dr. Seuss quote. 🙂
"You know you're in love when you can't fall asleep because reality is finally better than your dreams." -Dr. Seuss
They were married at Damascus Friends Church. I got to ride in the limo with Ashley & her girls on the way to the church. She was all smiles. Her dress fit her and her personality perfectly; the three-dimensional flowers were stunning.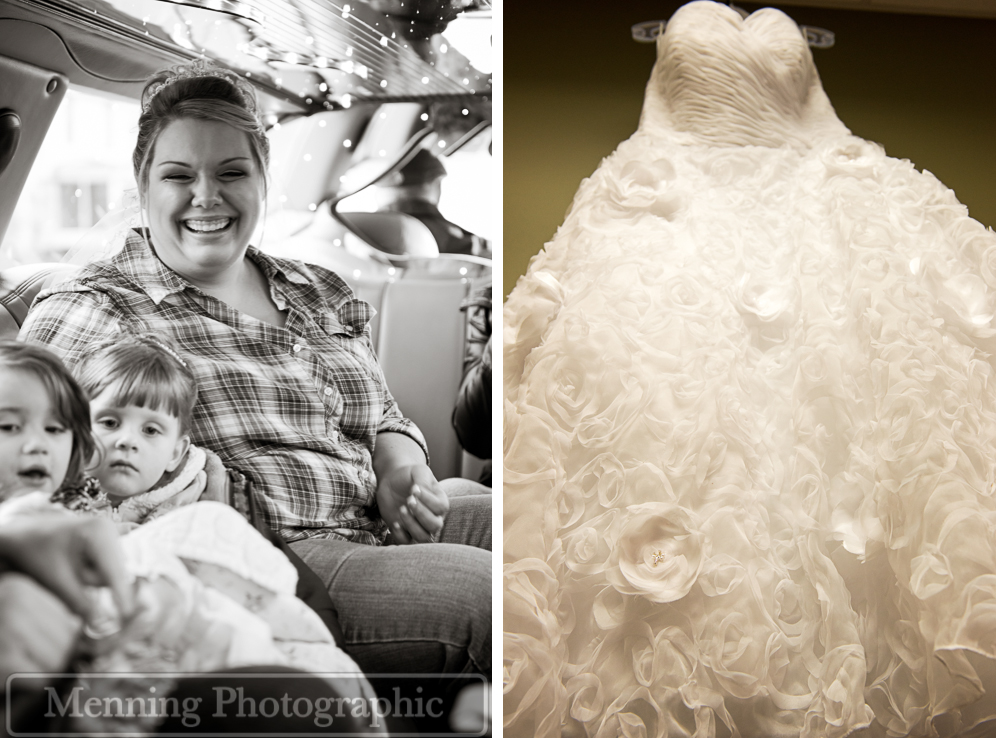 Ashley as a bride! She's gorgeous.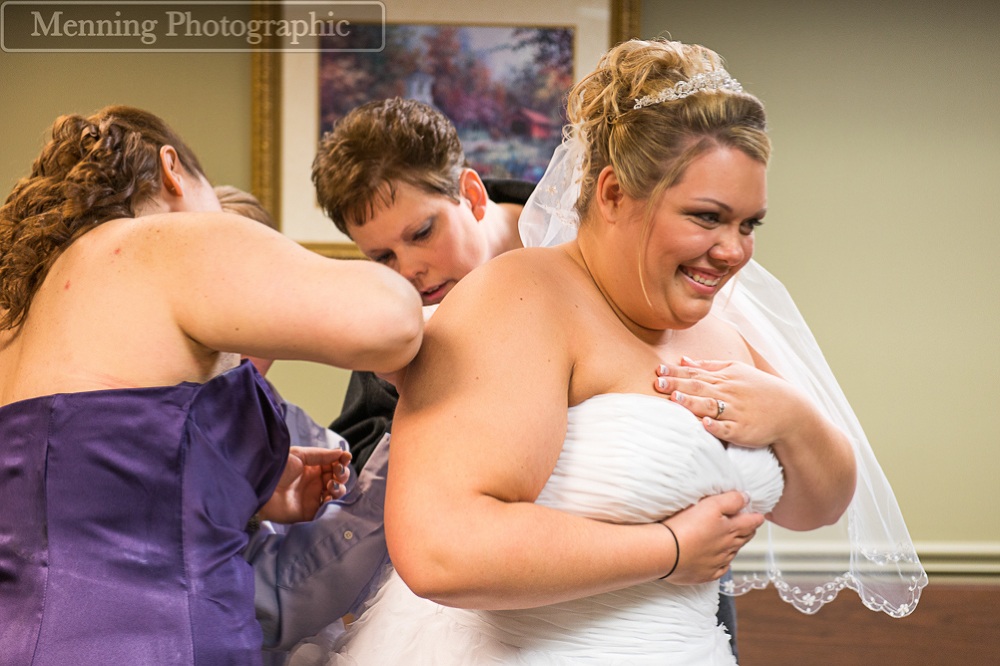 Their details were cute. Ashley's attention to detail was evident throughout the day.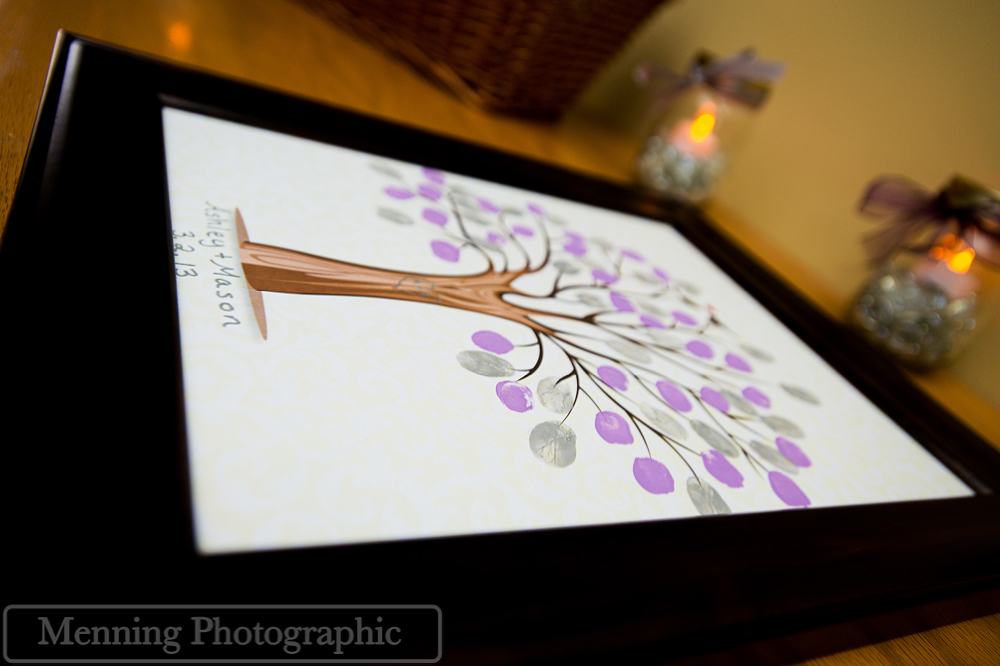 The ring bearer carried the rings on this family heirloom Bible.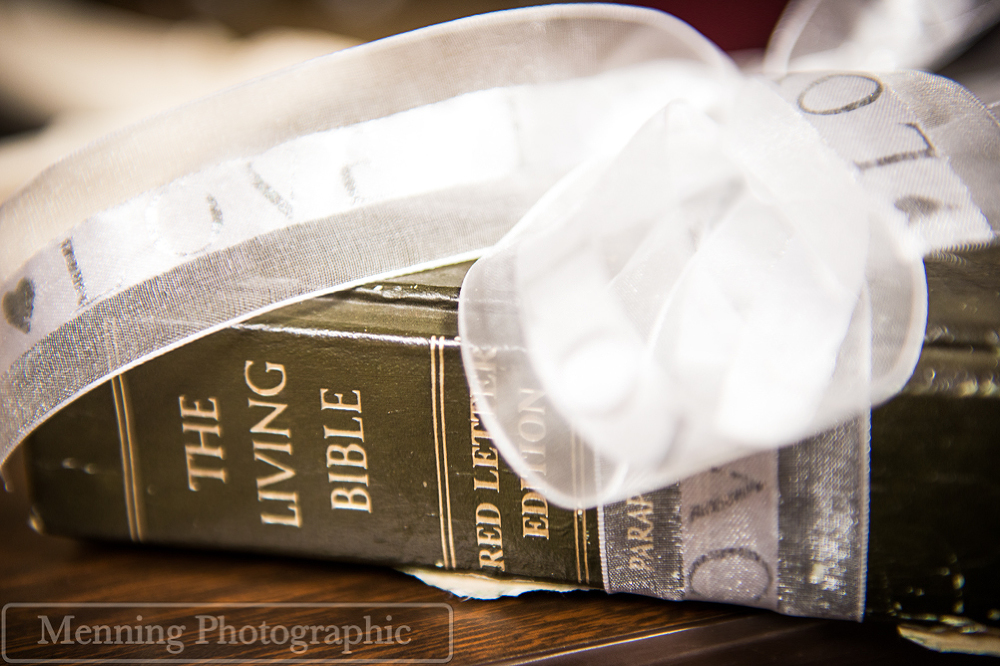 We were so happy that Mason & Ashley decided to do a first look. When a couple opts for a first look, they see each other more on their wedding day. Who wouldn't want that? 🙂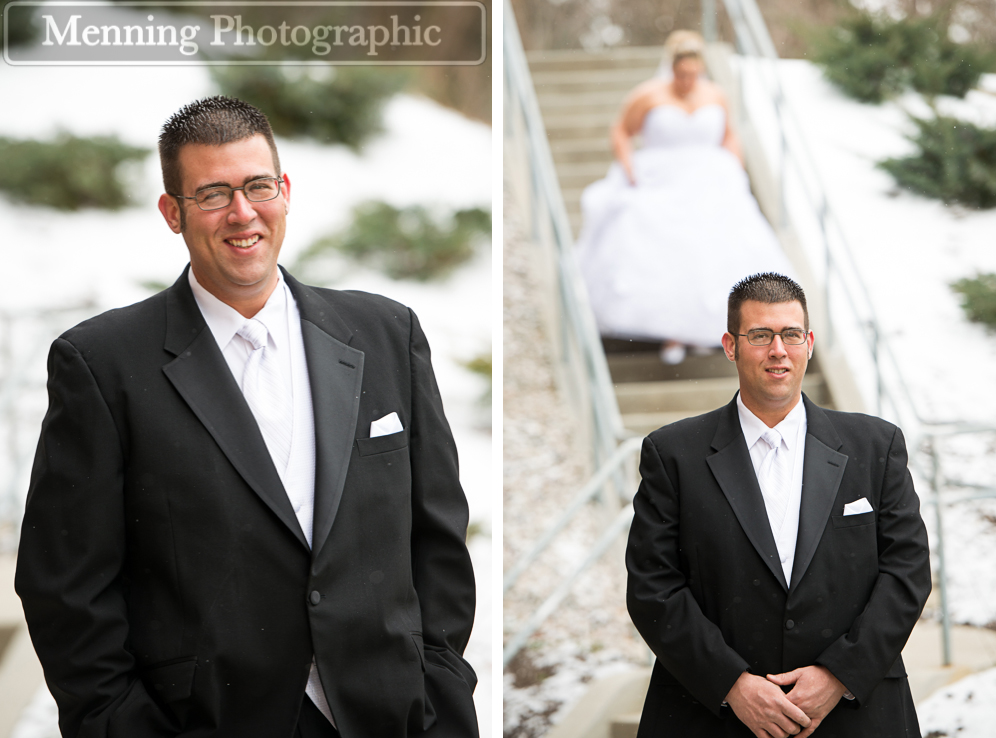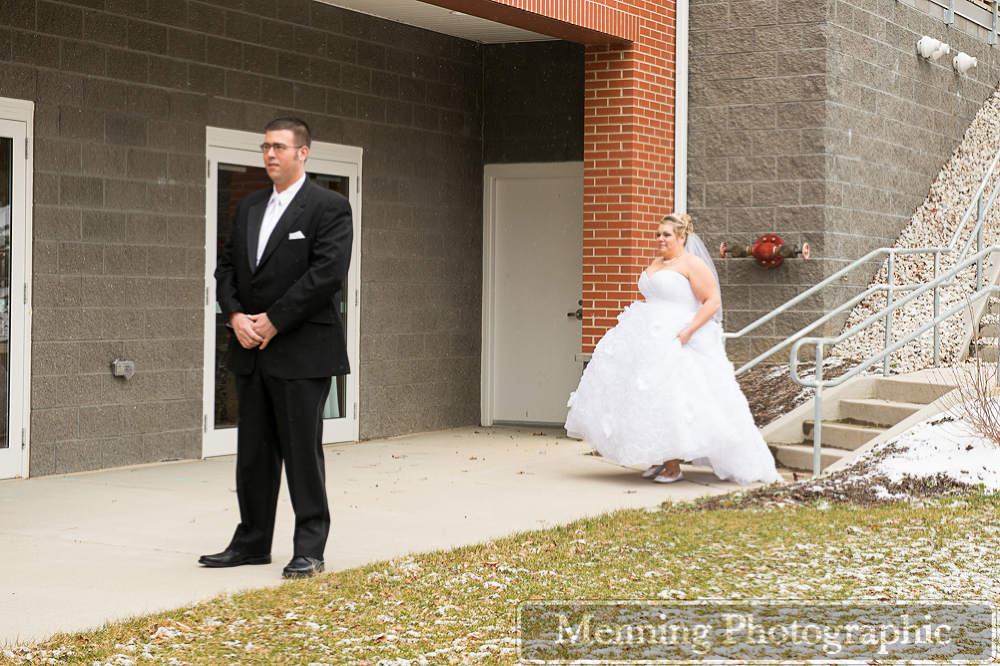 Seeing each other for the first time as bride and groom: they were both smiling nonstop.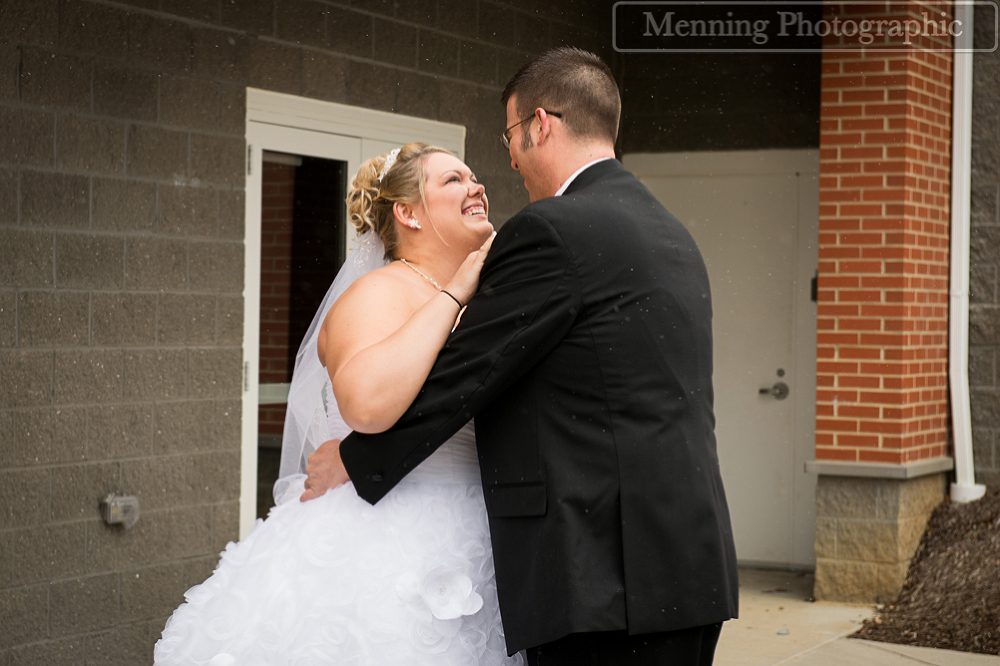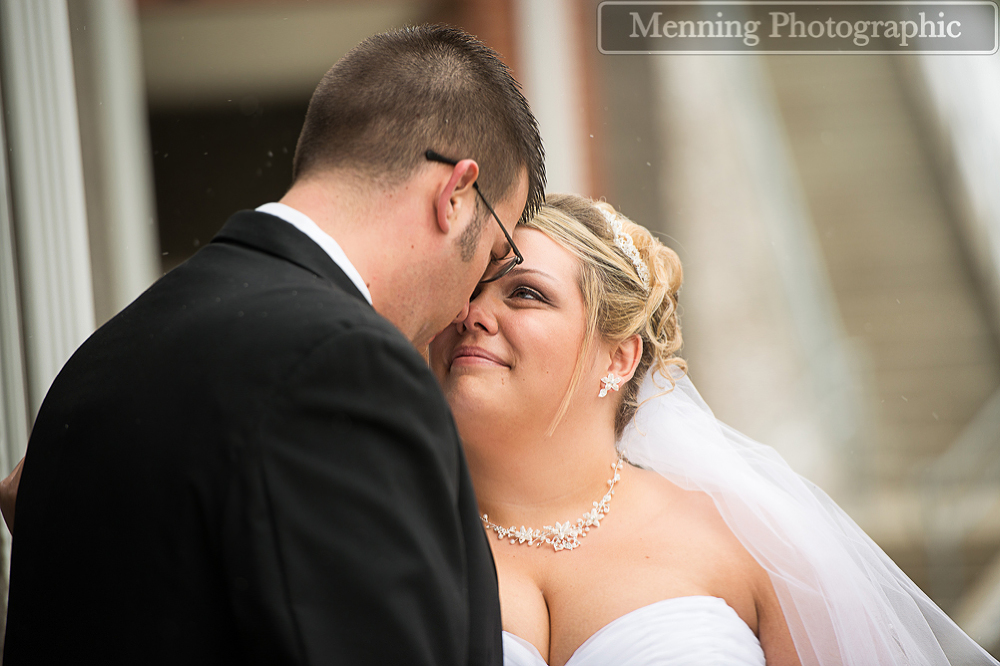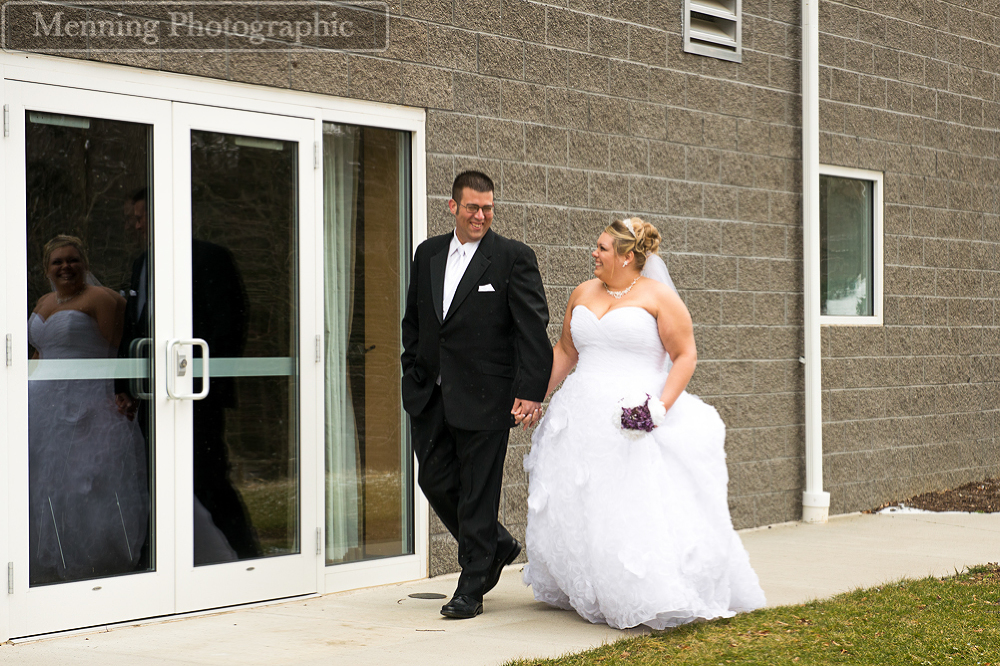 Happiness radiated from them all day.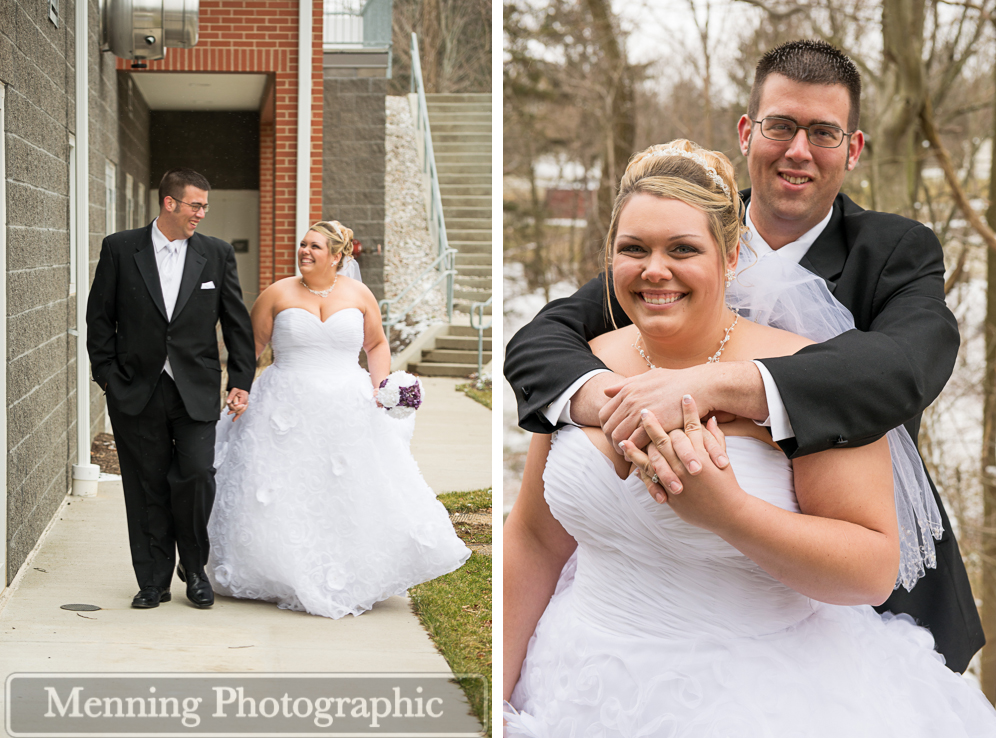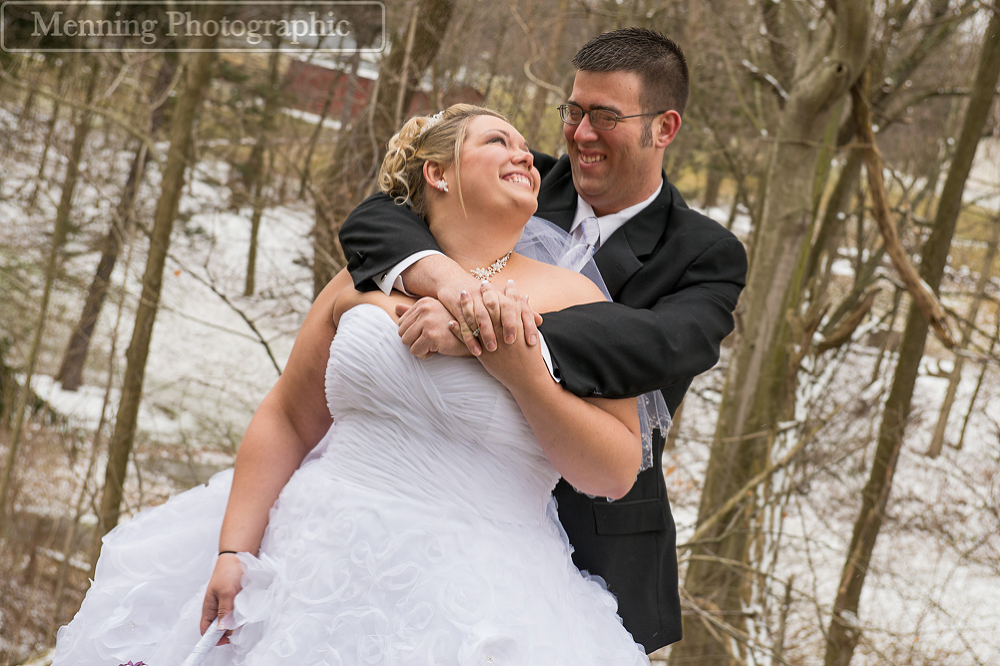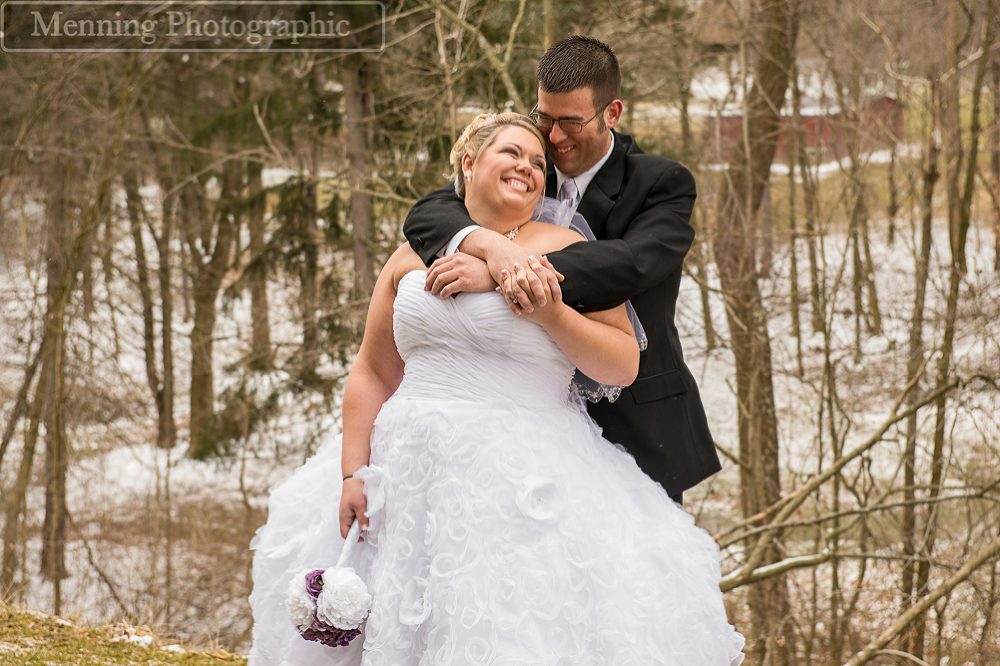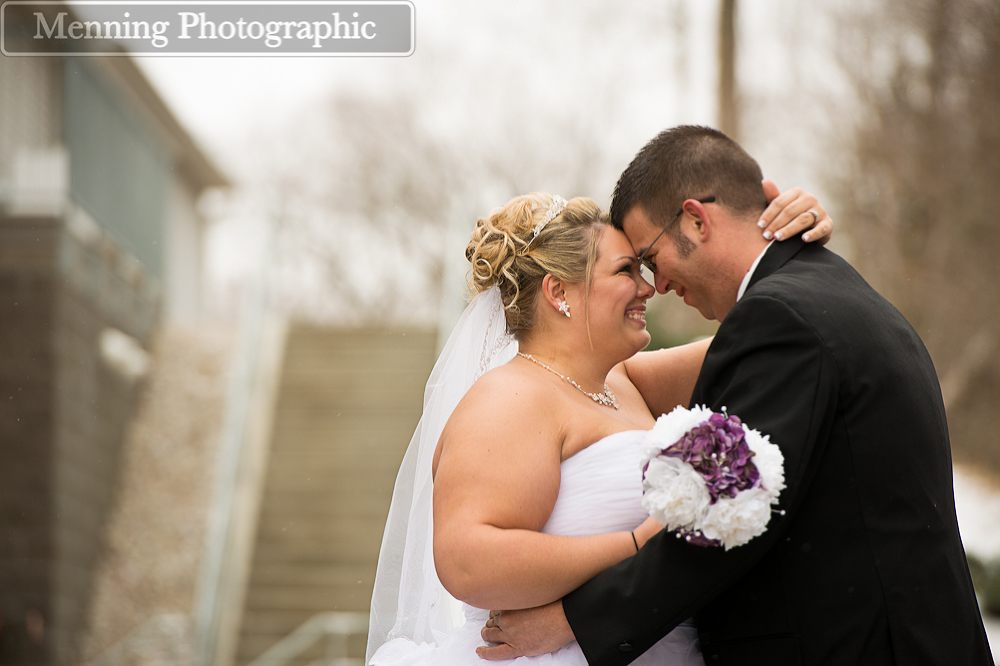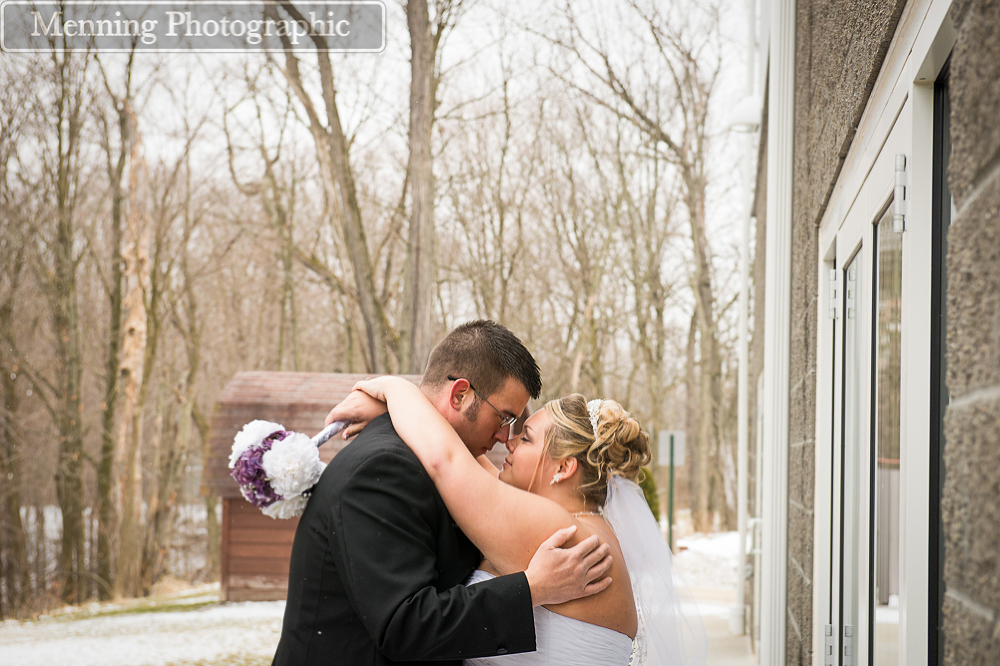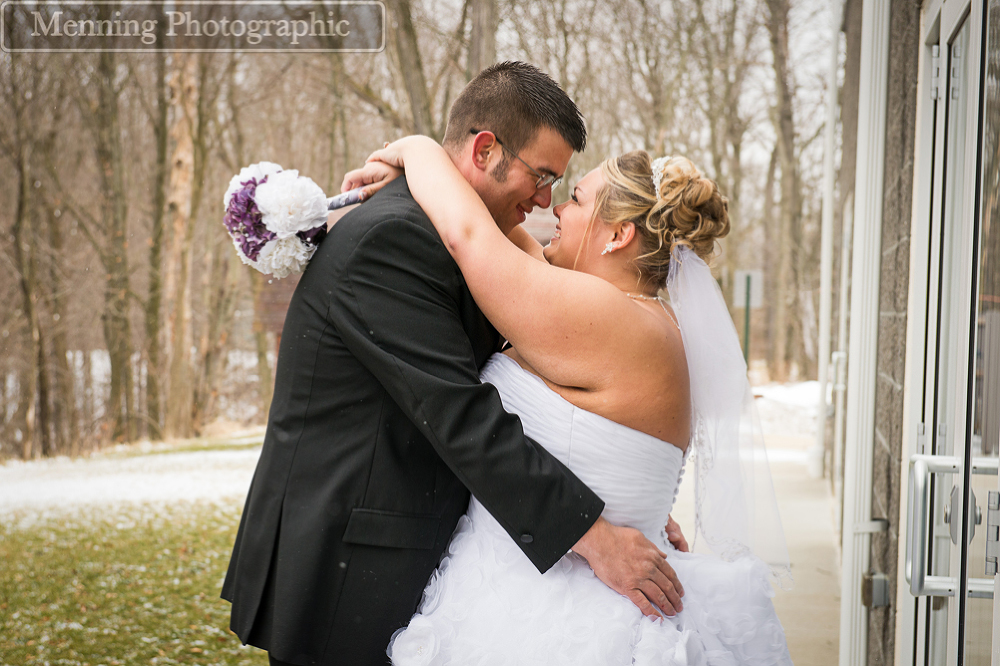 I call these images "Romance in the Library." 😉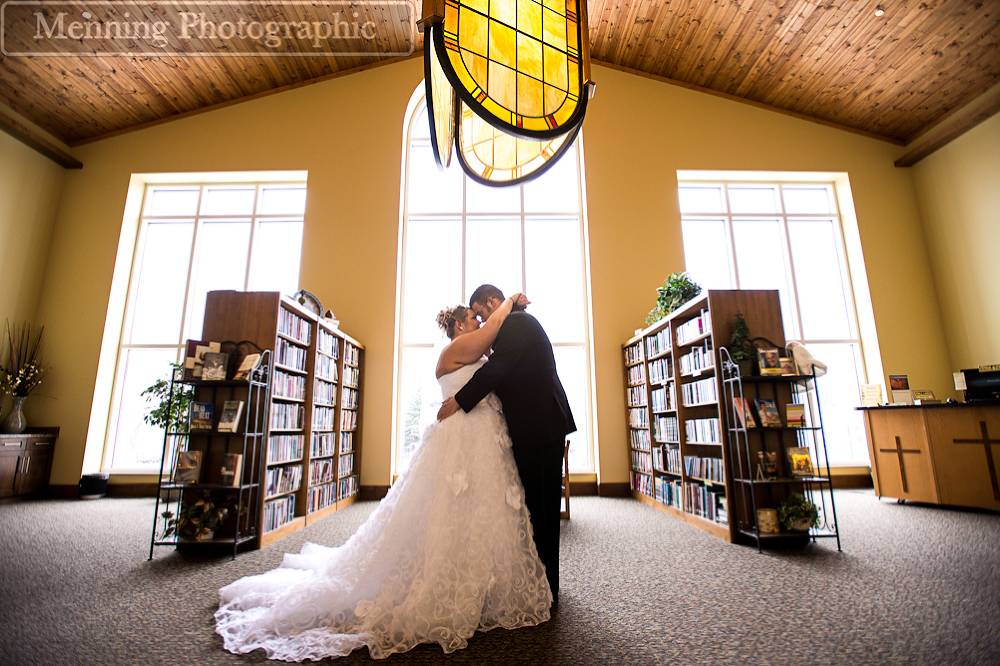 This photo reminds me of one of my favorites from their engagement session.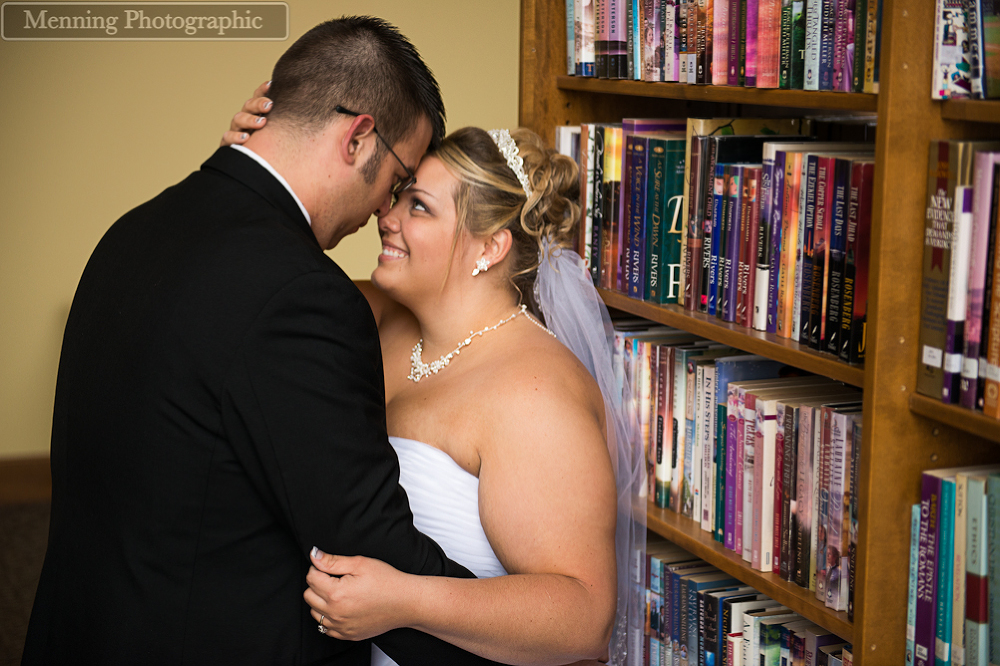 Here's the entire good lookin' bridal party. Since Ashley & Mason chose to do a first look, we could shoot their creative session and a few with the bridal party before the ceremony. This worked out incredibly well because the drive from the ceremony location to the reception location took about 30 minutes. Â Furthermore, their ceremony locale had this great spot for indoor photos (it was pretty chilly outside).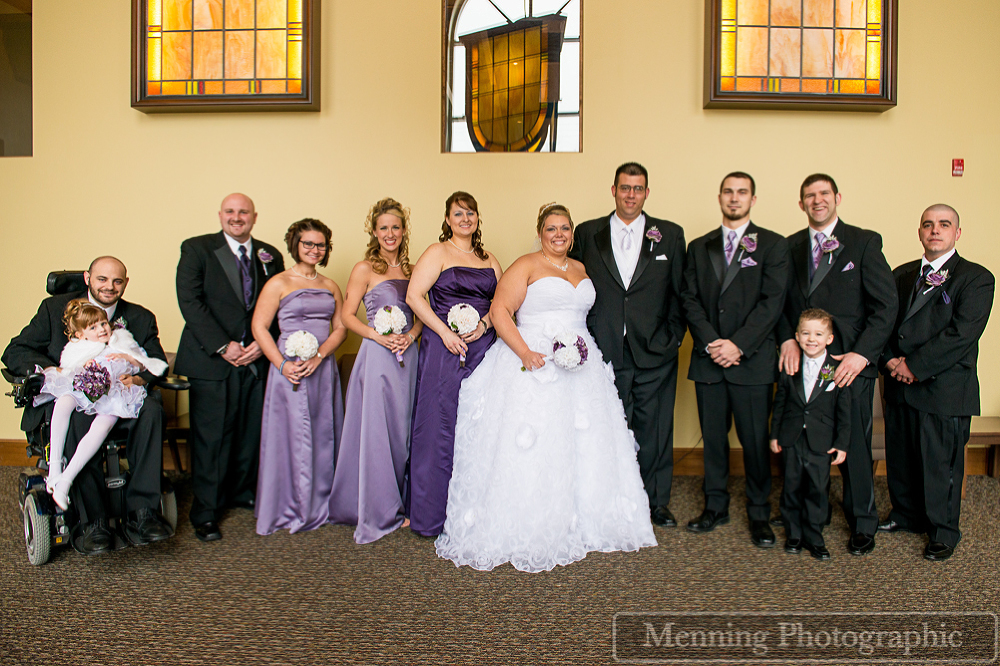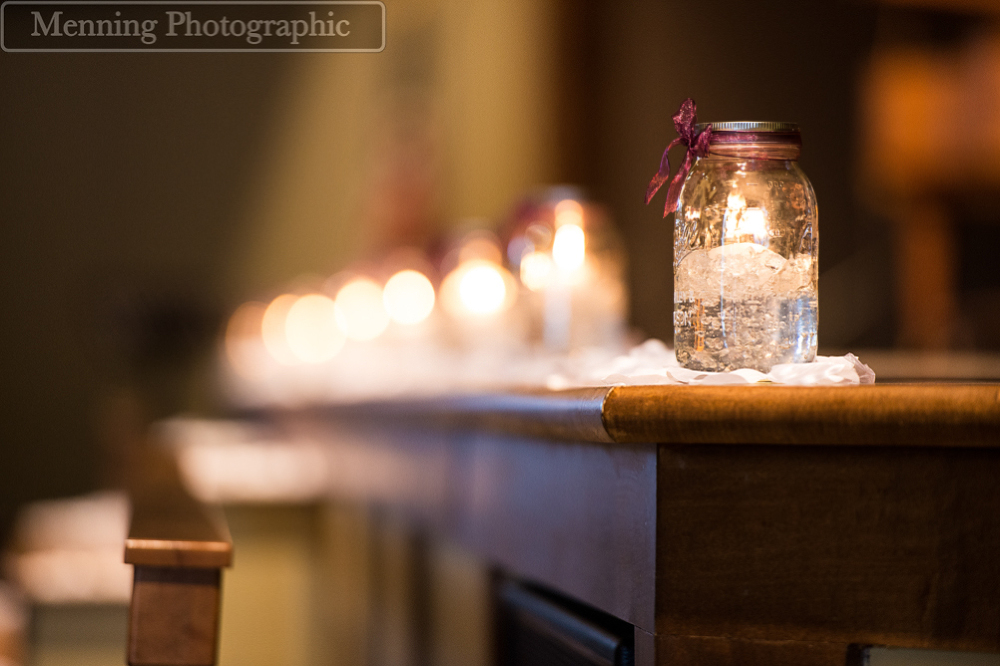 Ashley, her maid of honor Angie, and the officiant had a moment of prayer just prior to the ceremony.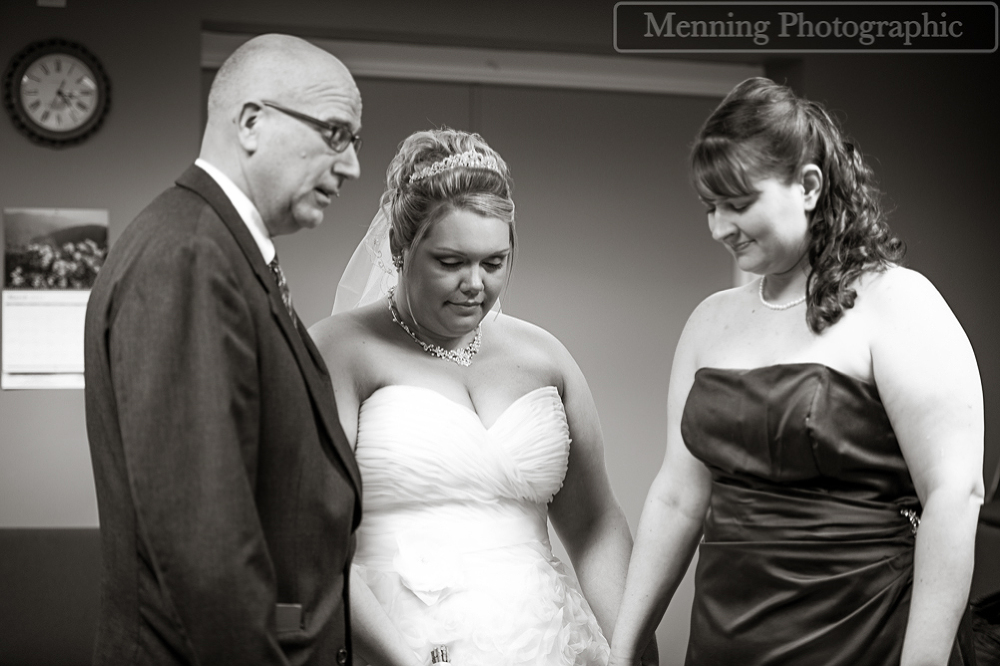 Then it was time to get married!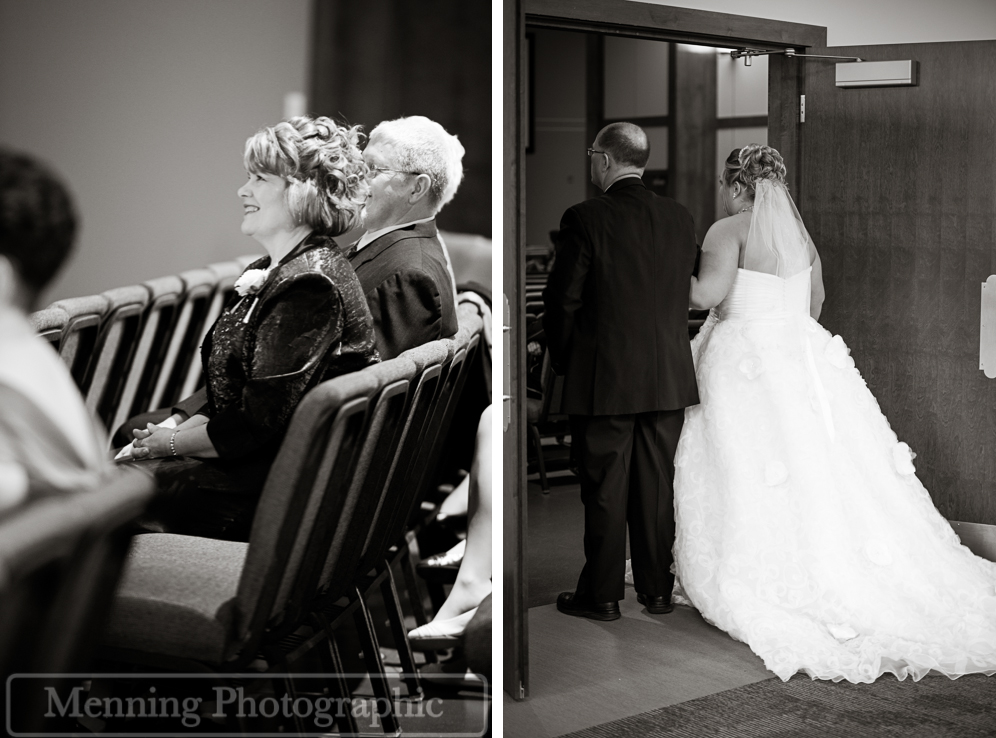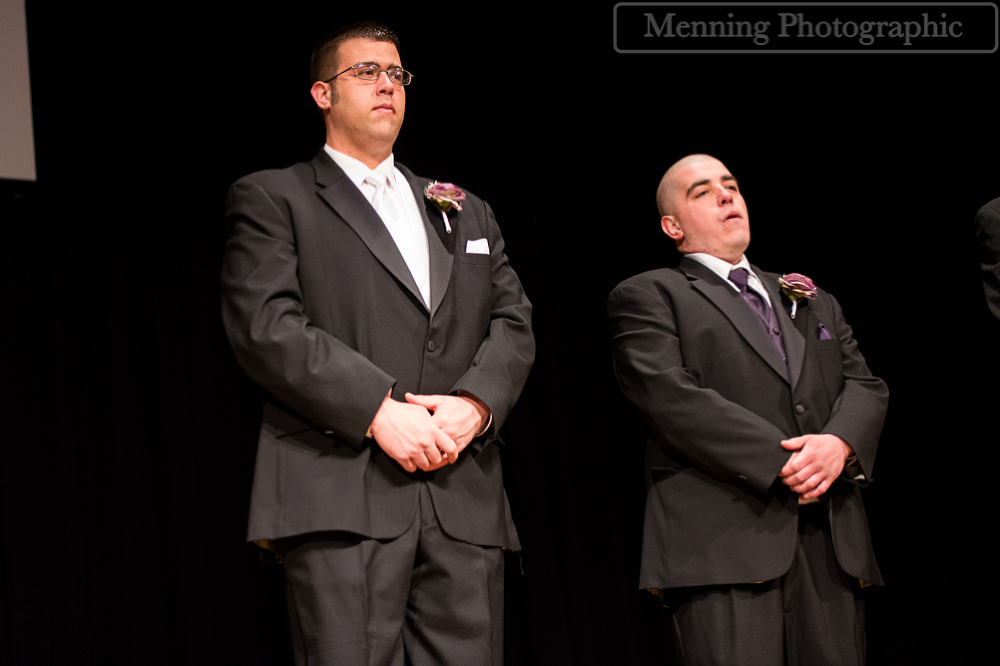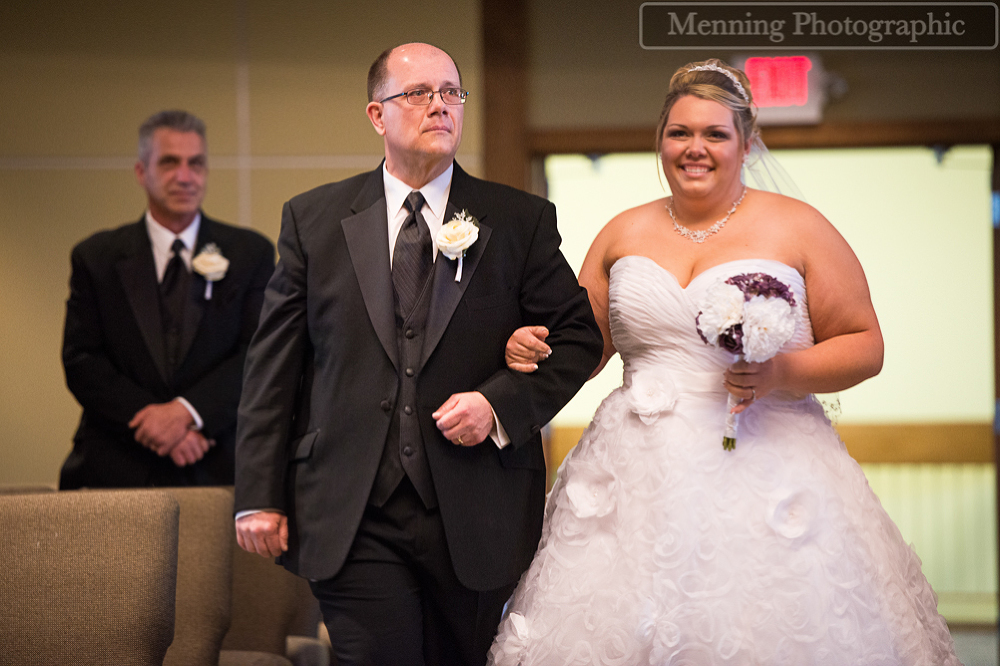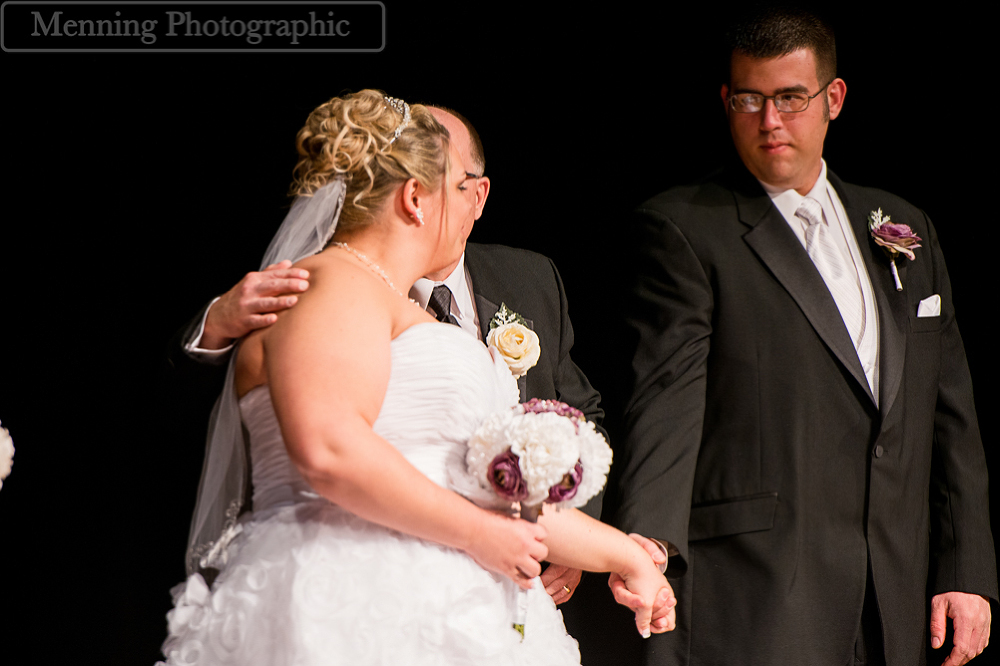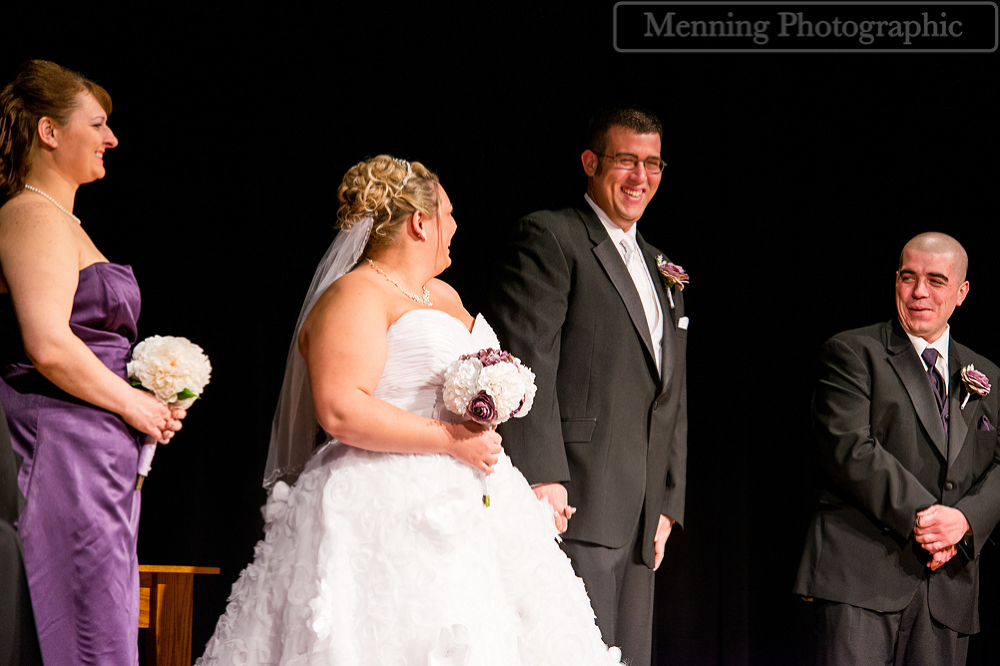 The flower girl giving Josh and I a run for our money. 😉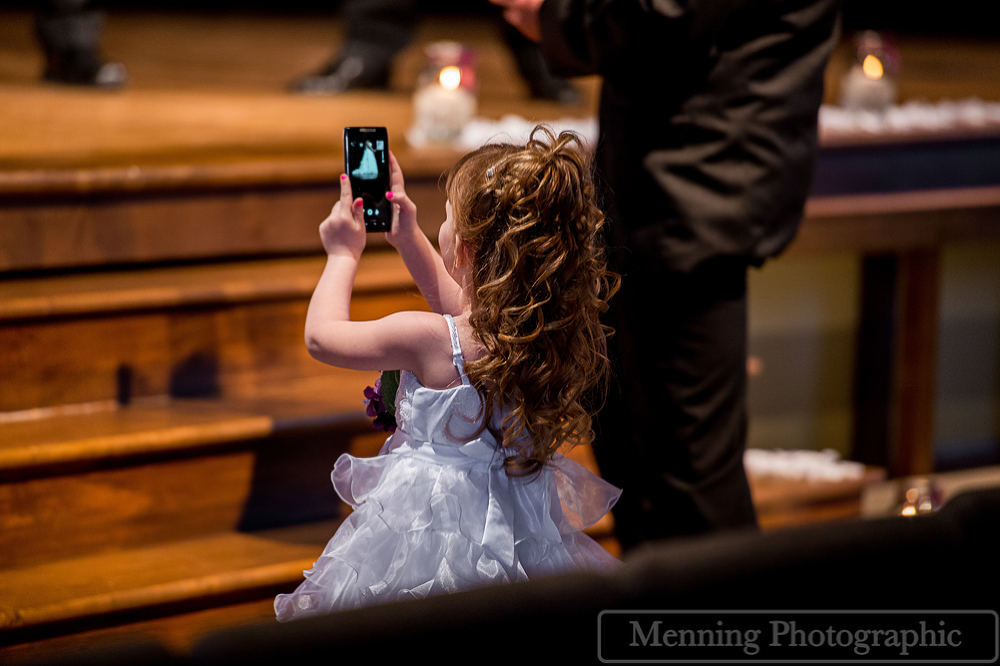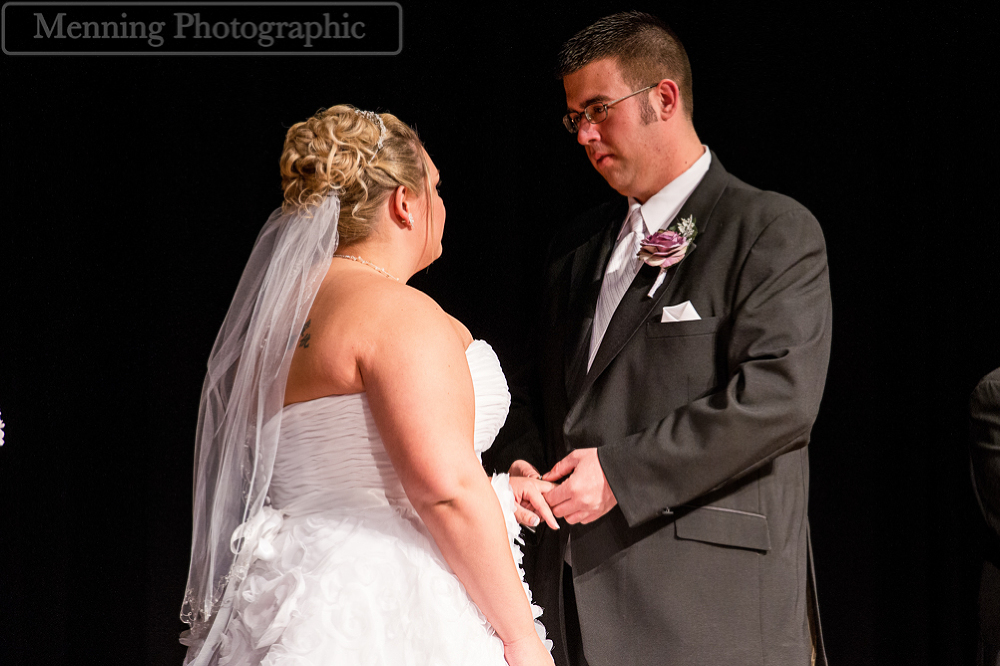 The officiant accidentally called Mason by his brother's name. His brother was a groomsman, and the officiant knows the family. It was a moment full of chuckles for all.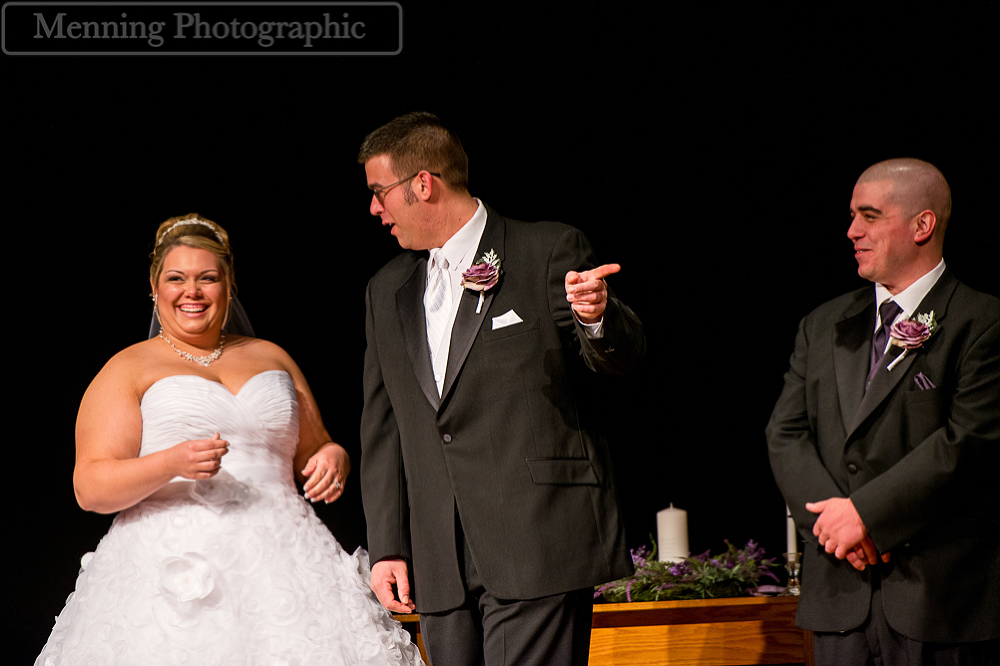 Time for the rings: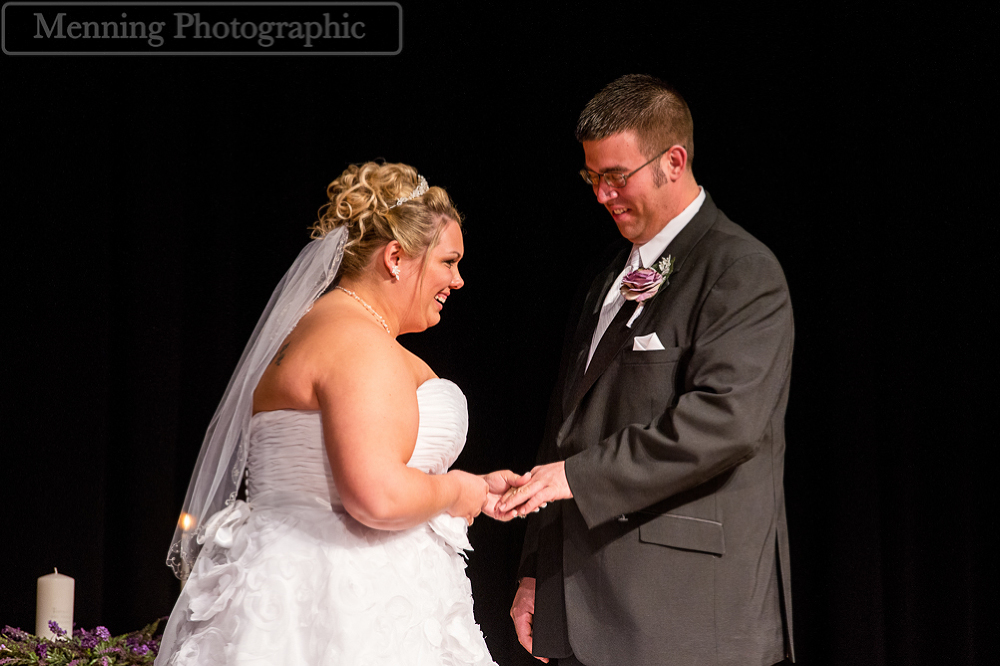 And the kiss: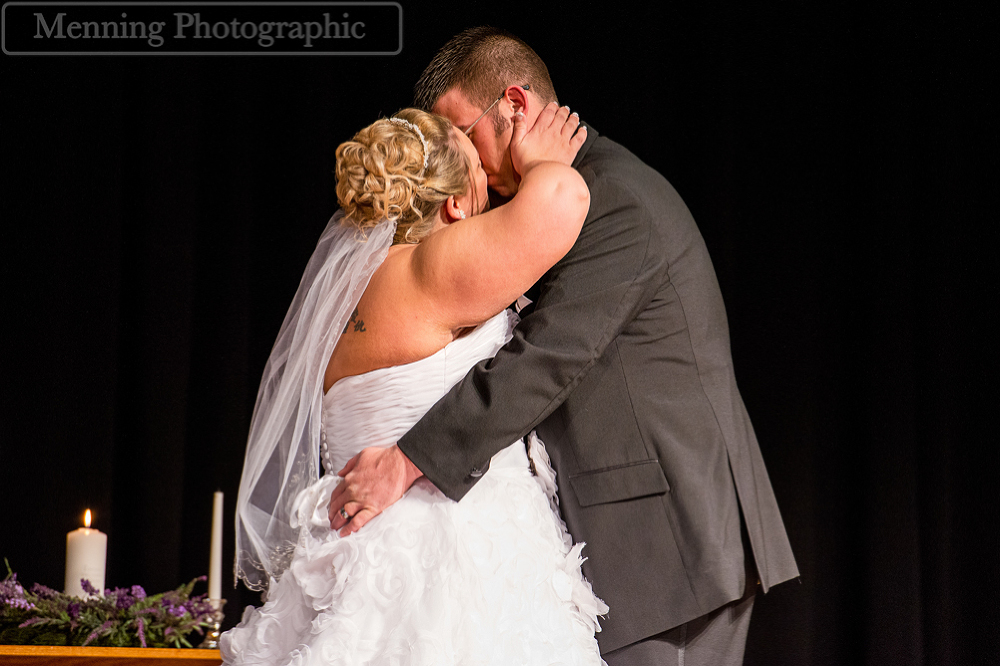 Yay! Wife & husband!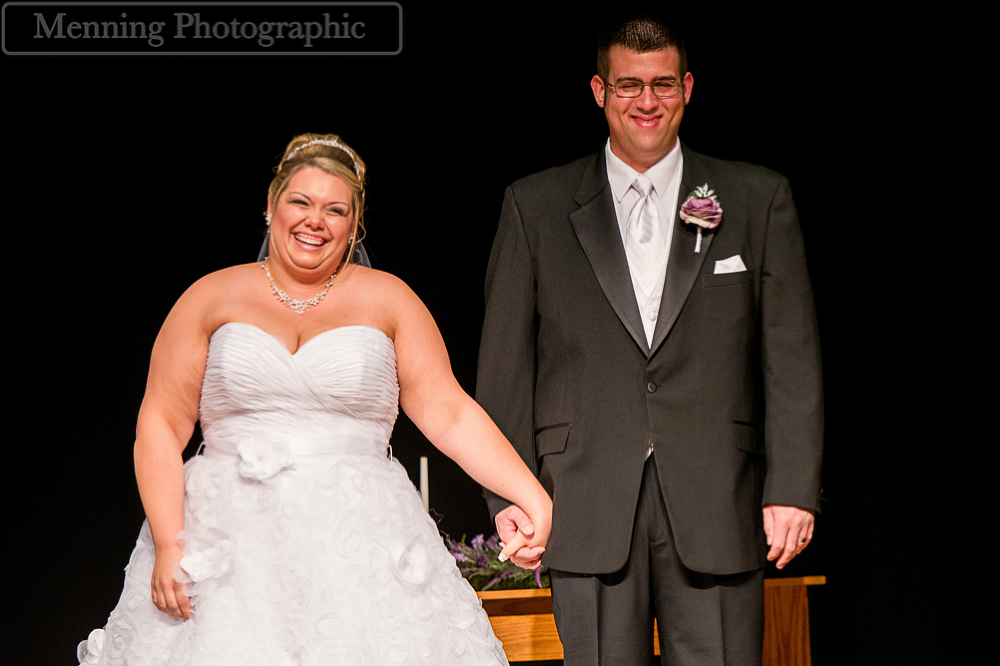 Checking out that brand new ring on his finger: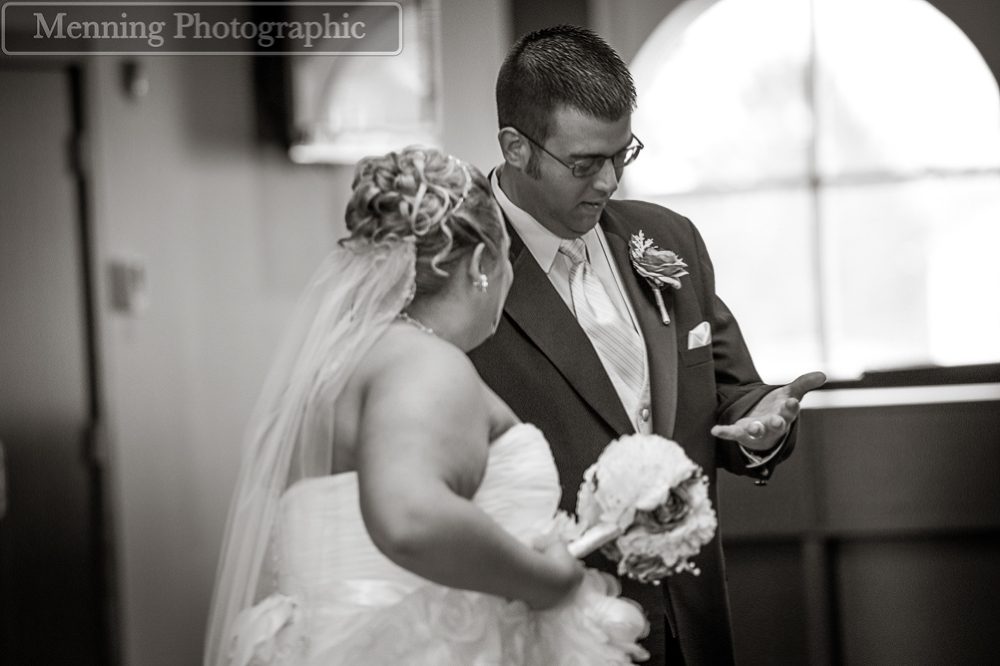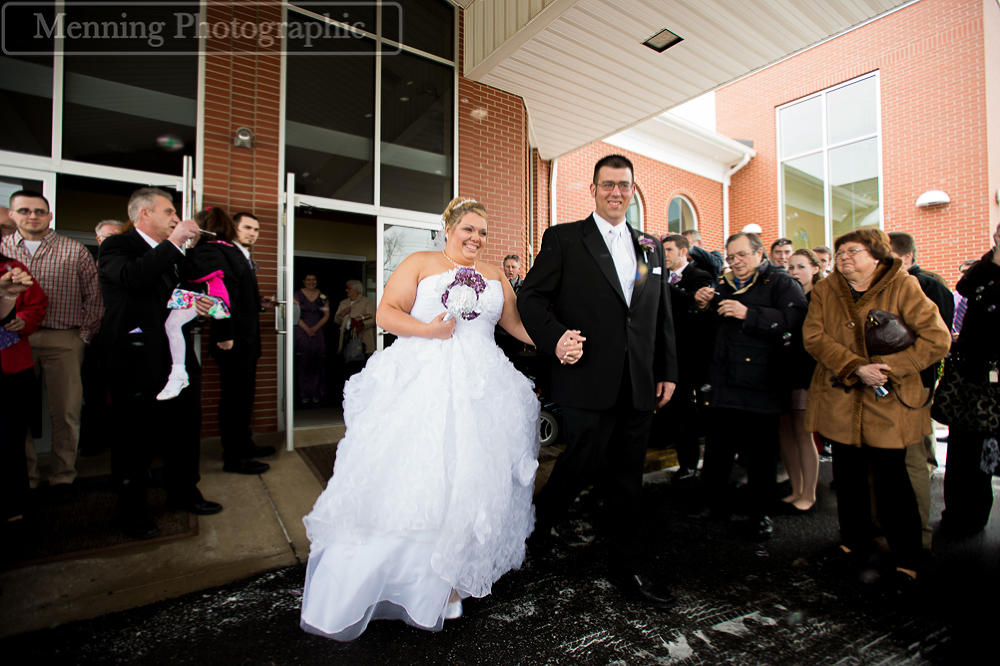 We all arrived at the Dutch Village Inn for the reception.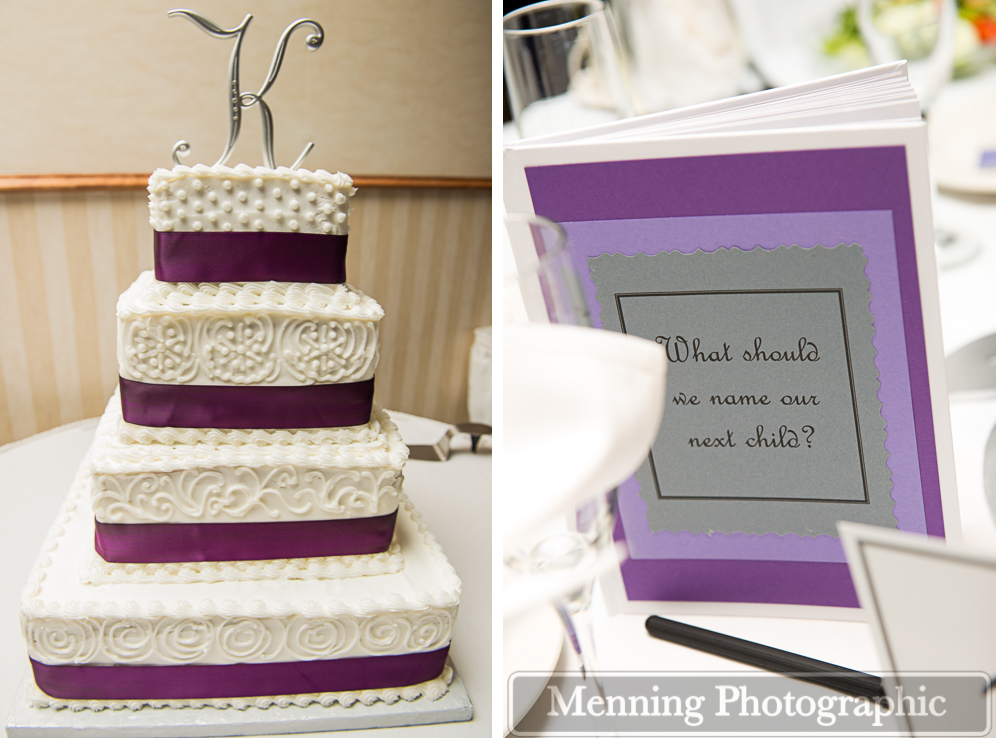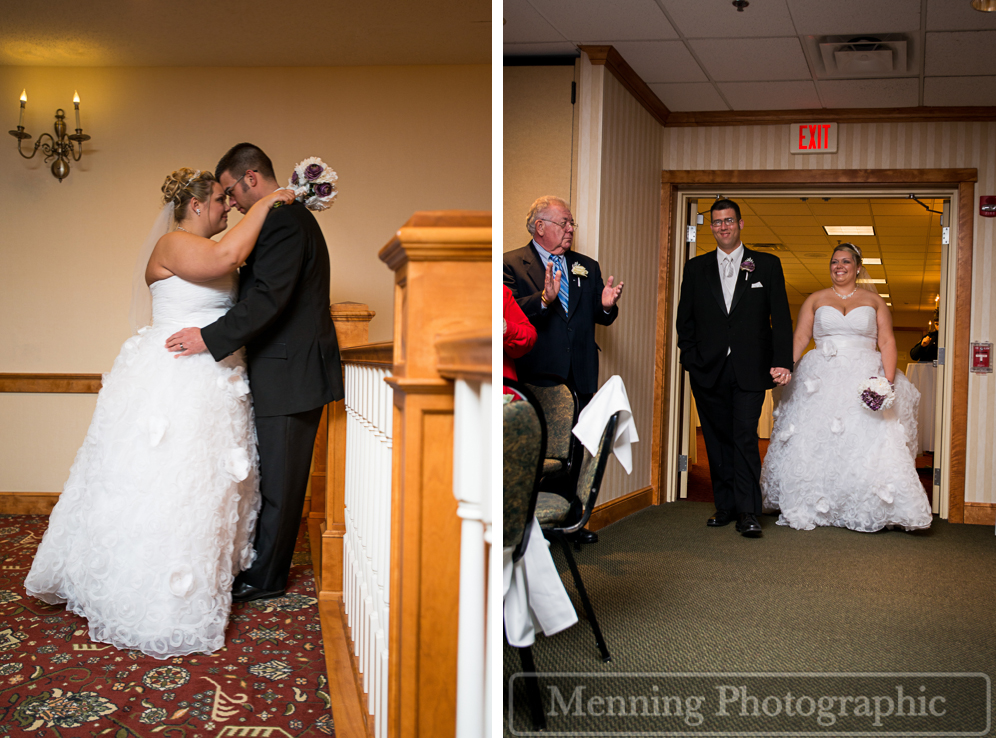 They shared their first dance to Jason Mraz's "I Won't Give Up." Â The lyrics are perfect:
"When I look into your eyes,
It's like watching the night sky
Or a beautiful sunrise
There's so much they hold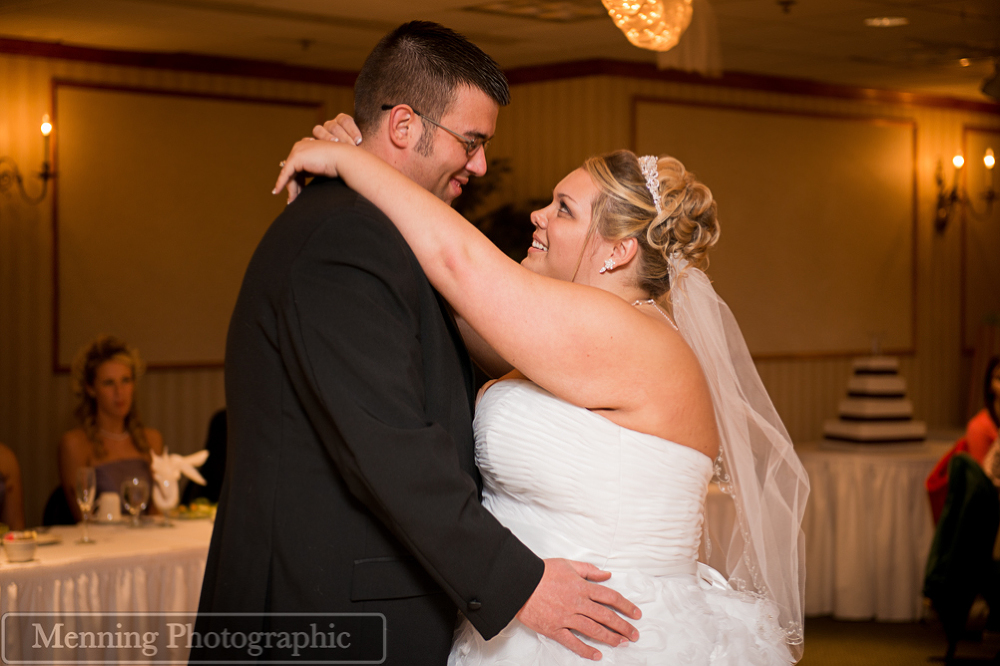 And just like them old stars
I see that you've come so far
To be right where you are
How old is your soul?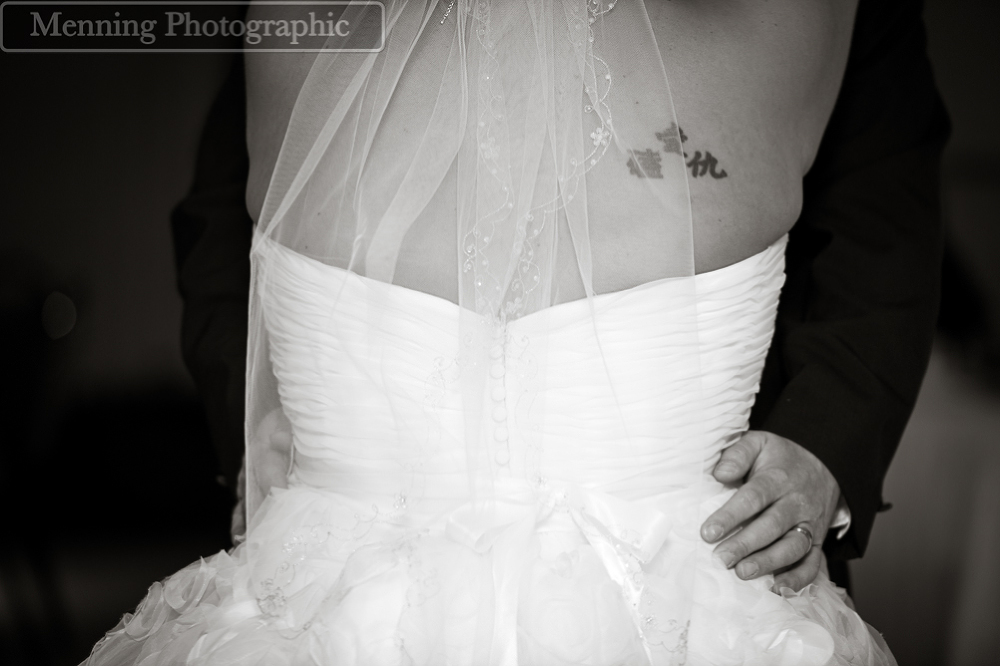 I won't give up on us
Even if the skies get rough
I'm giving you all my love
I'm still lookin' up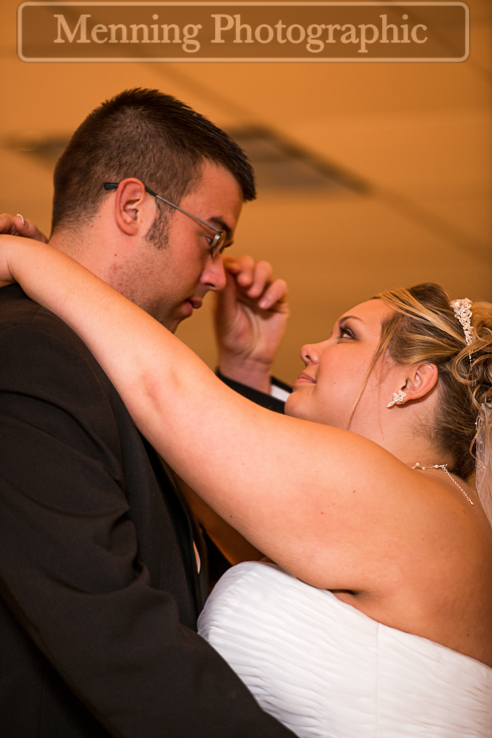 And when you're needing your space
To do some navigating
I'll be here patiently waiting
To see what you find
Even the stars they burn
Some even fall to the earth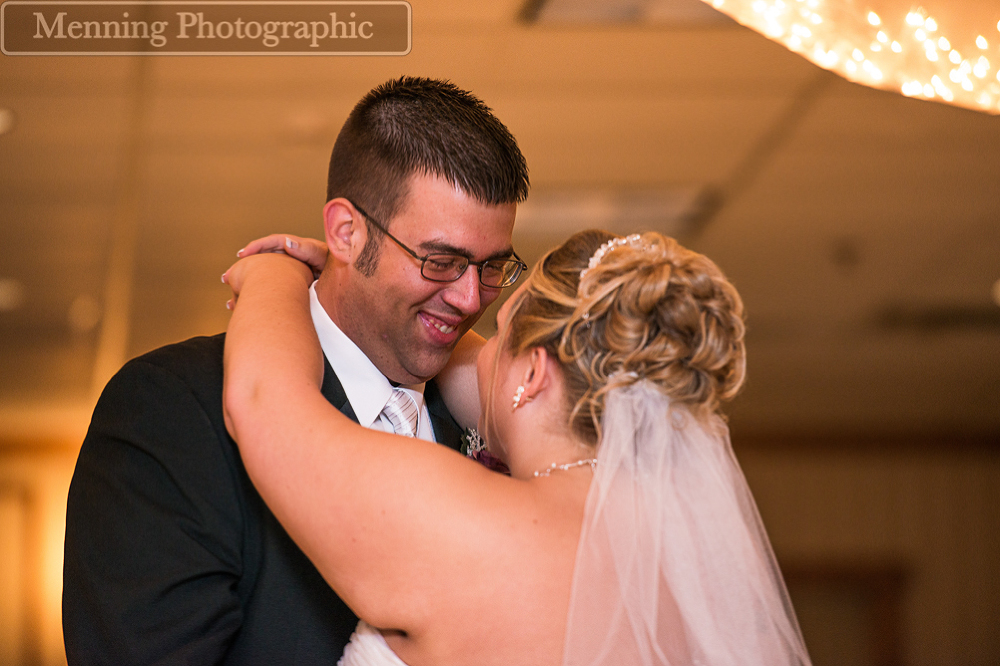 We got a lot to learn
God knows we're worth it
No, I won't give up"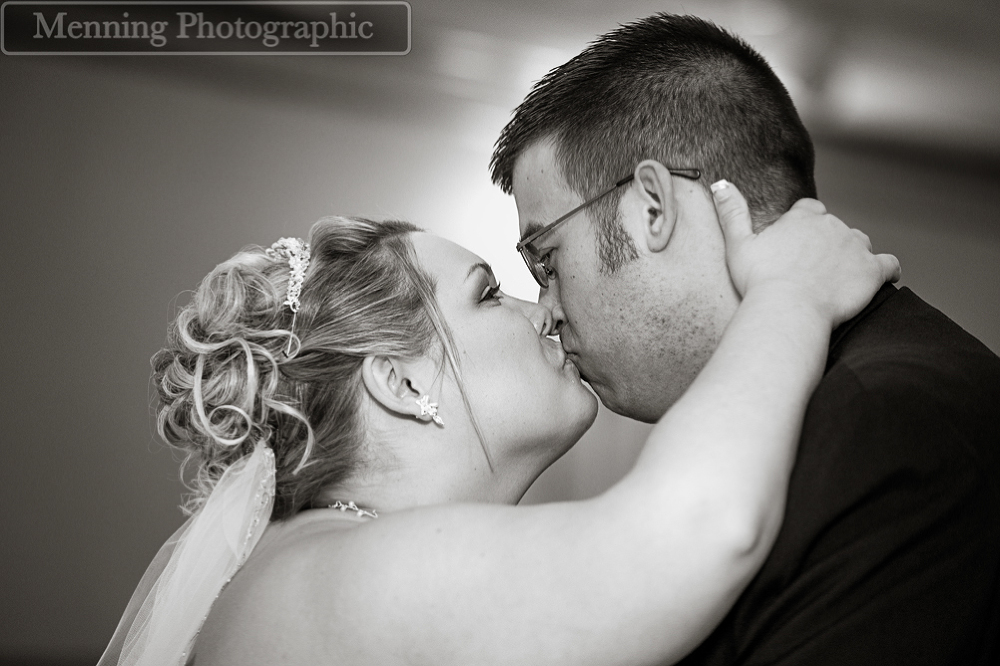 Then the newlyweds were toasted by a couple "bride's dudes," the maid of honor, the best man, and the bride's father.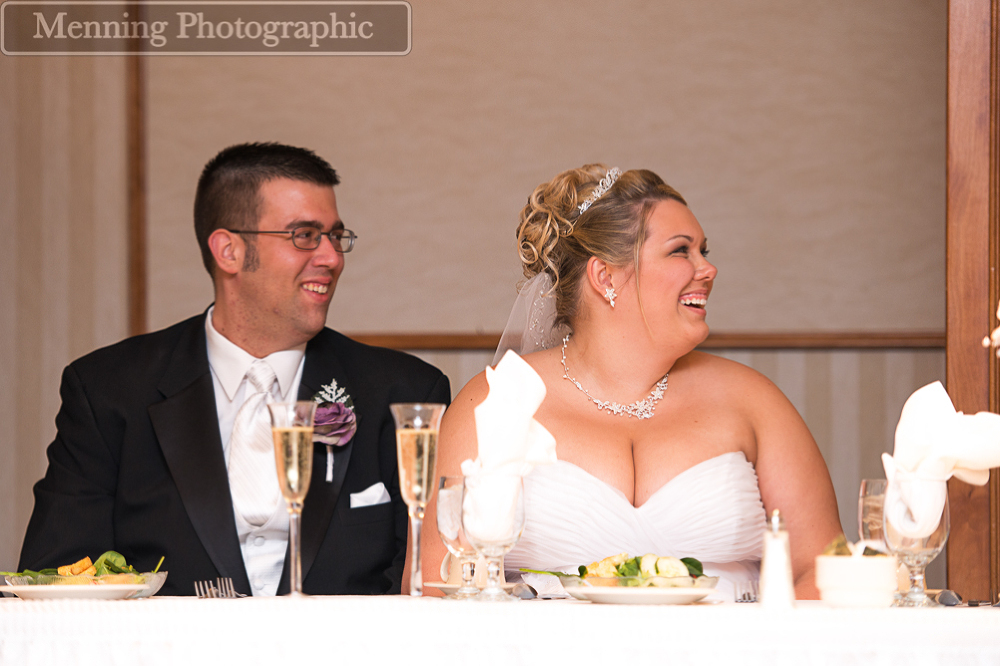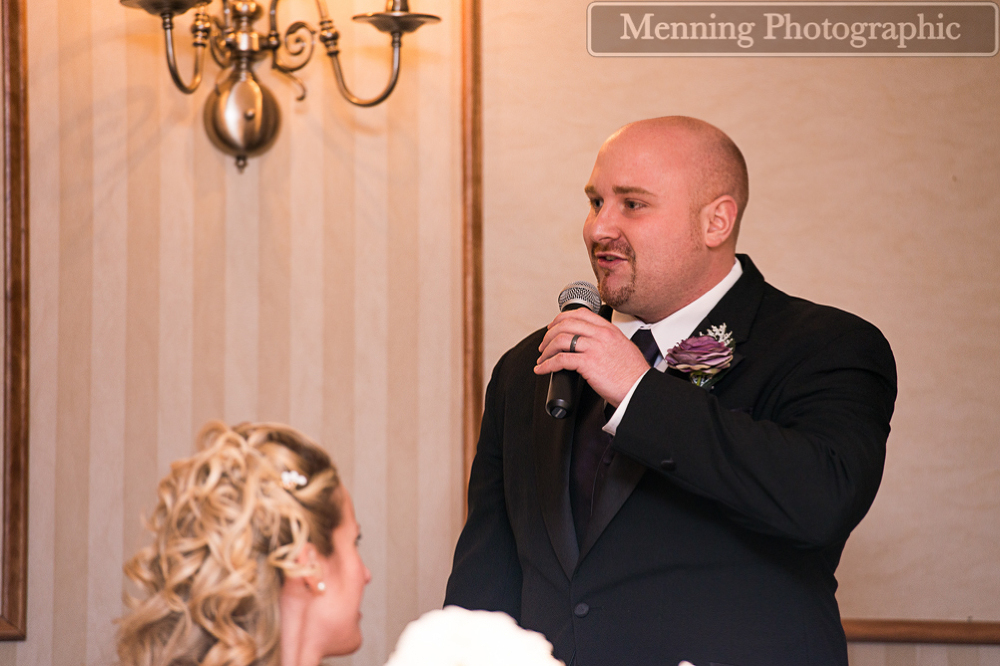 Angie's toast motivated tears.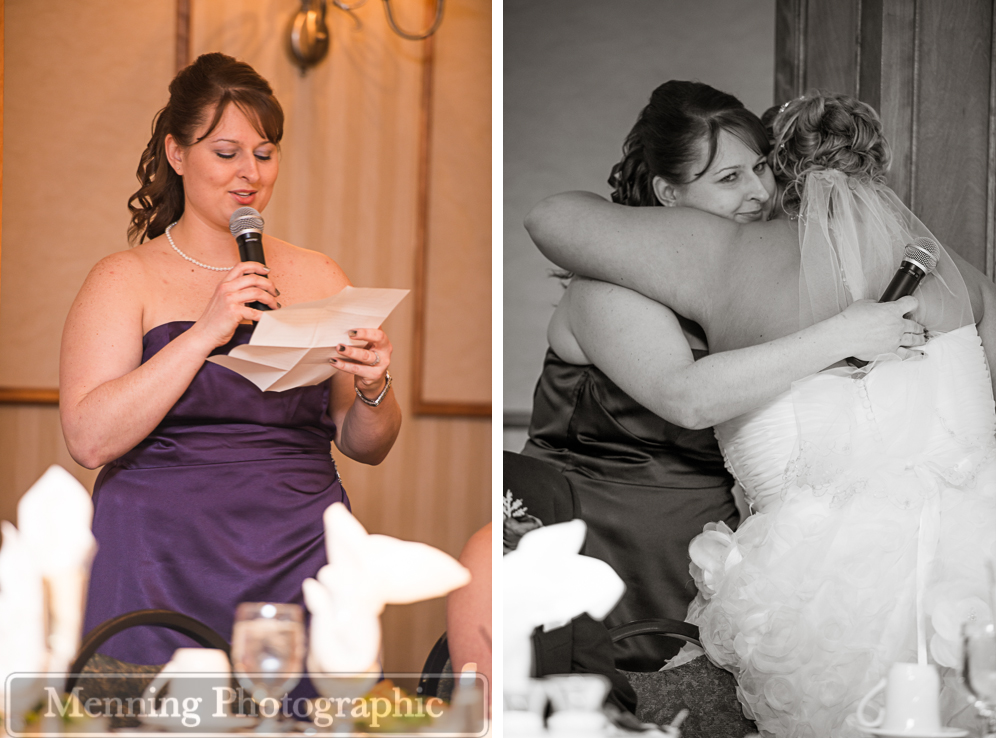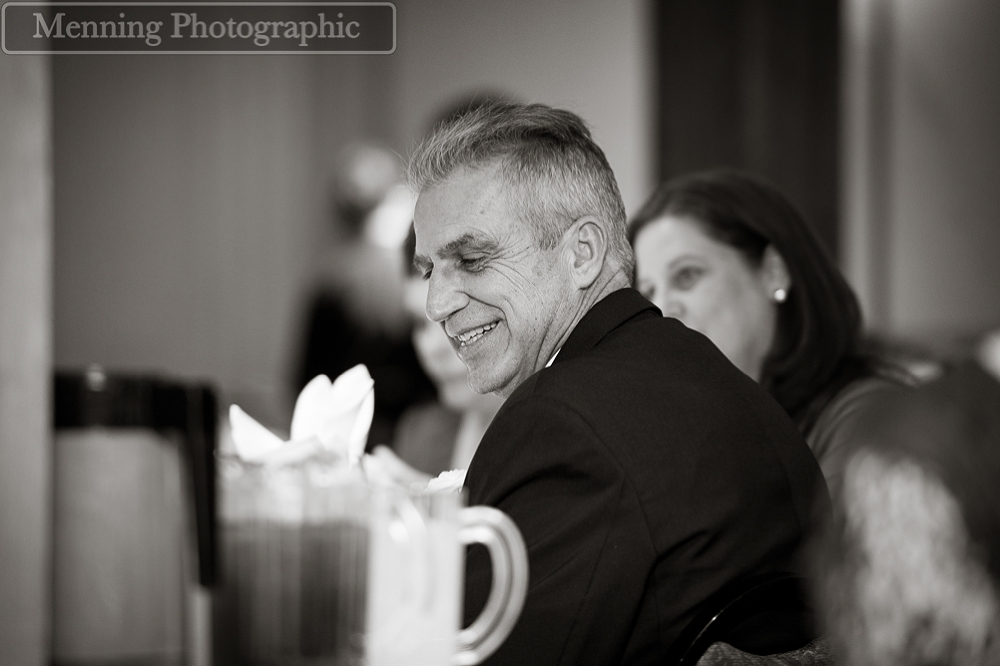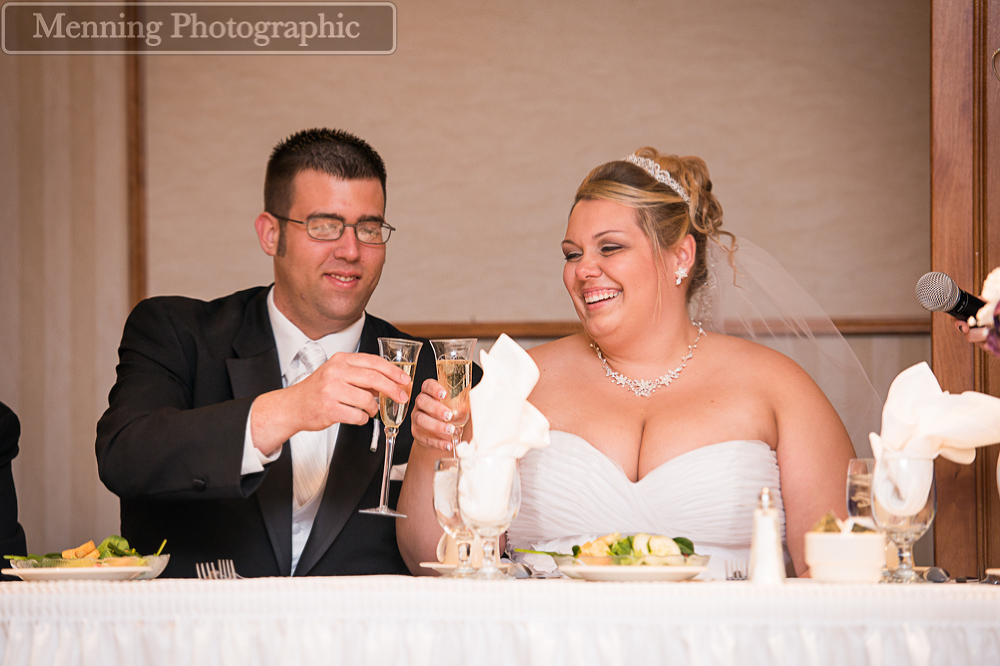 Ashley's dad told Mason he was proud to trust him with his little princess.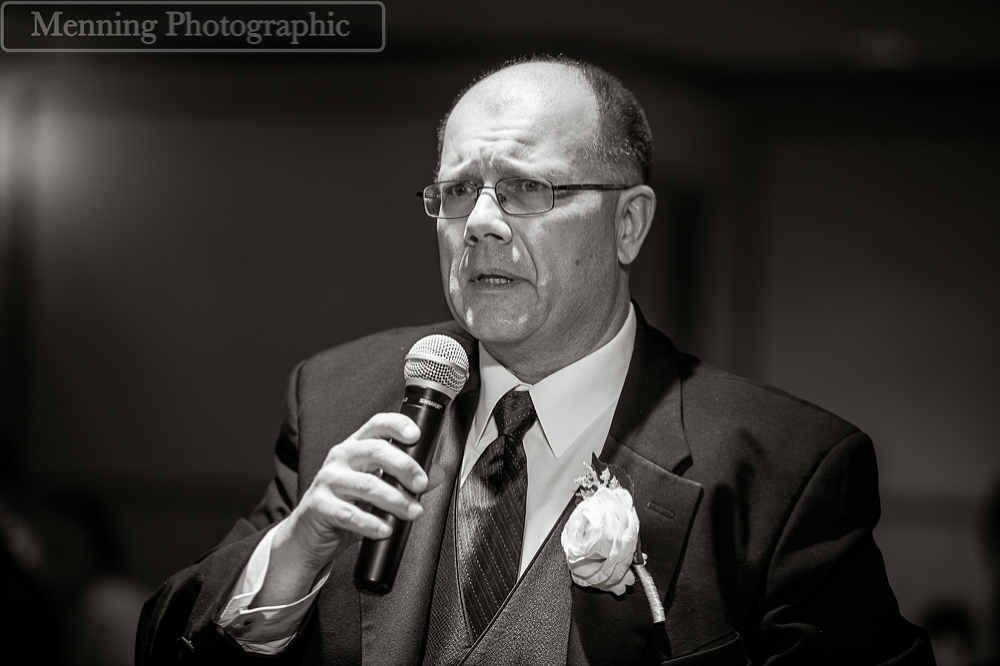 Time for cake. The bride shared on her Facebook that she had a dream about cutting the cake the night before the wedding and was slightly nervous about it. They did just fine. 🙂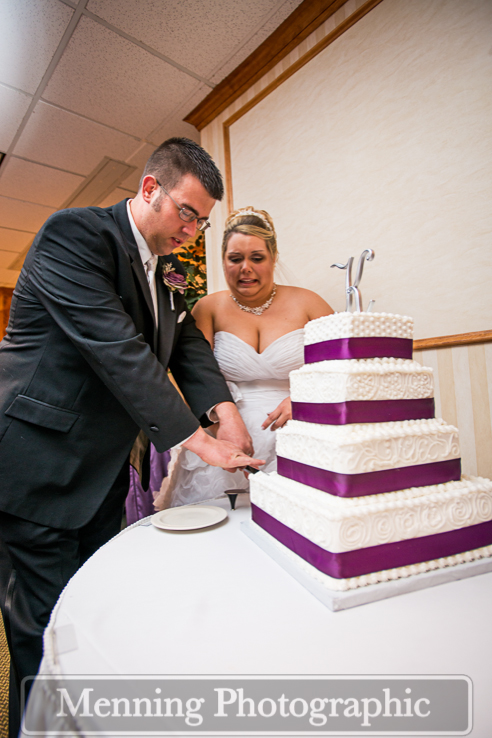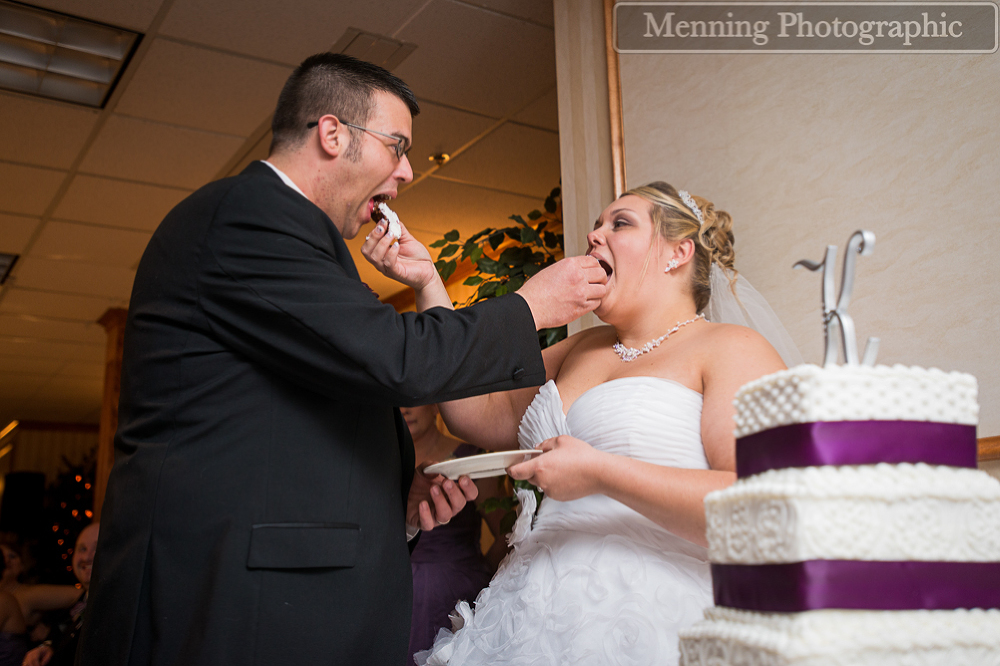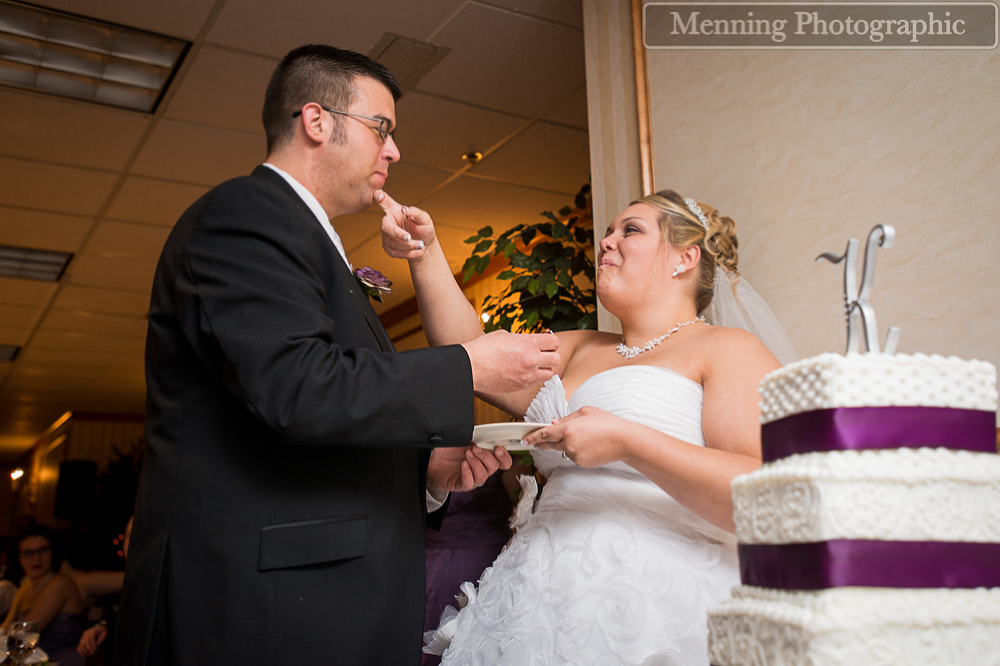 Ashley shared a dance with her dad.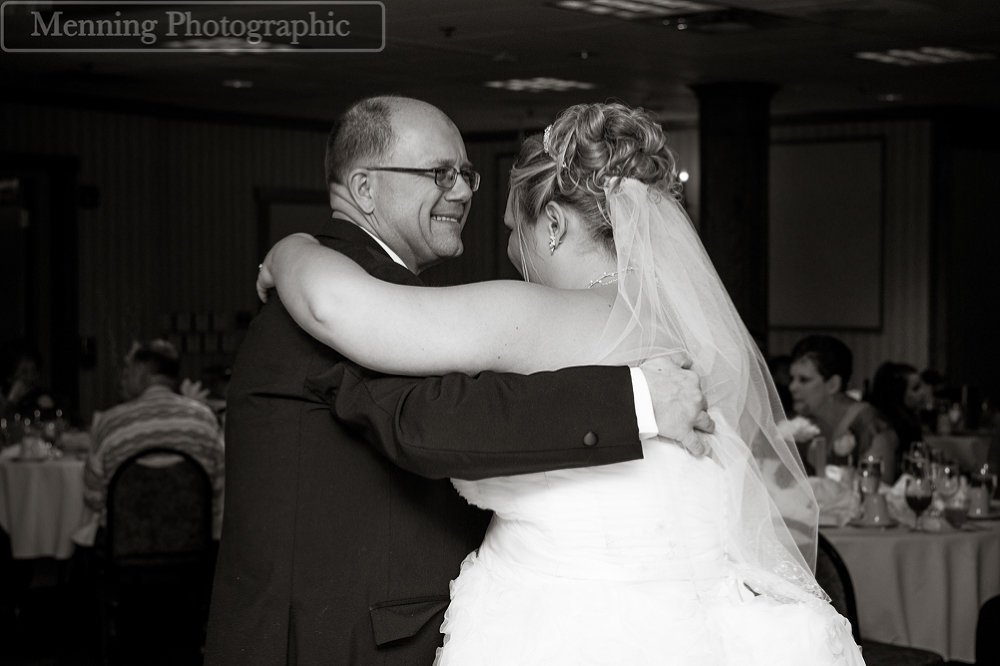 Allen & his only daughter: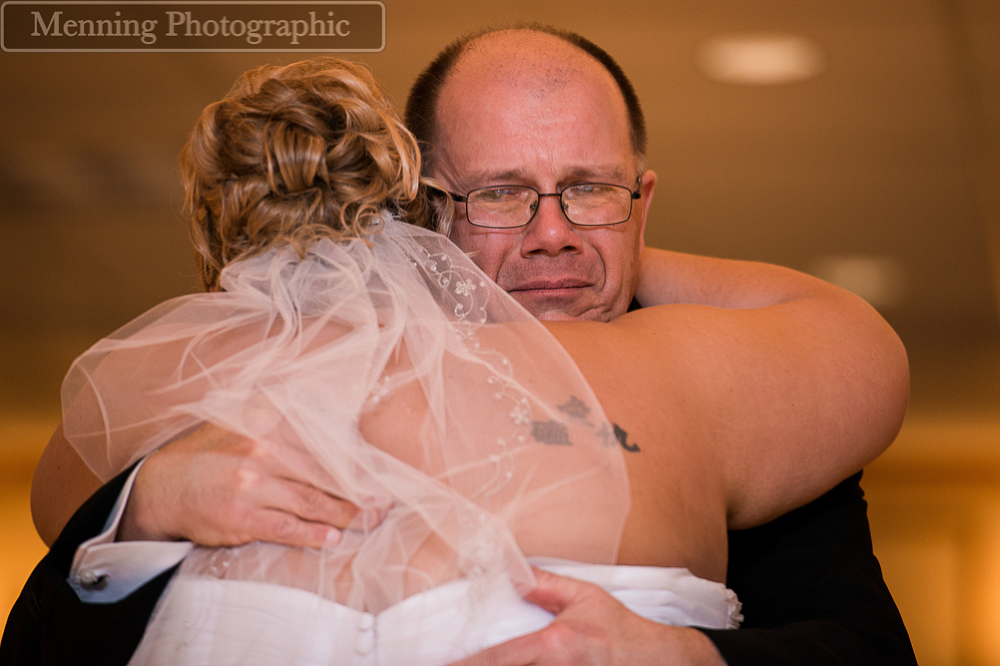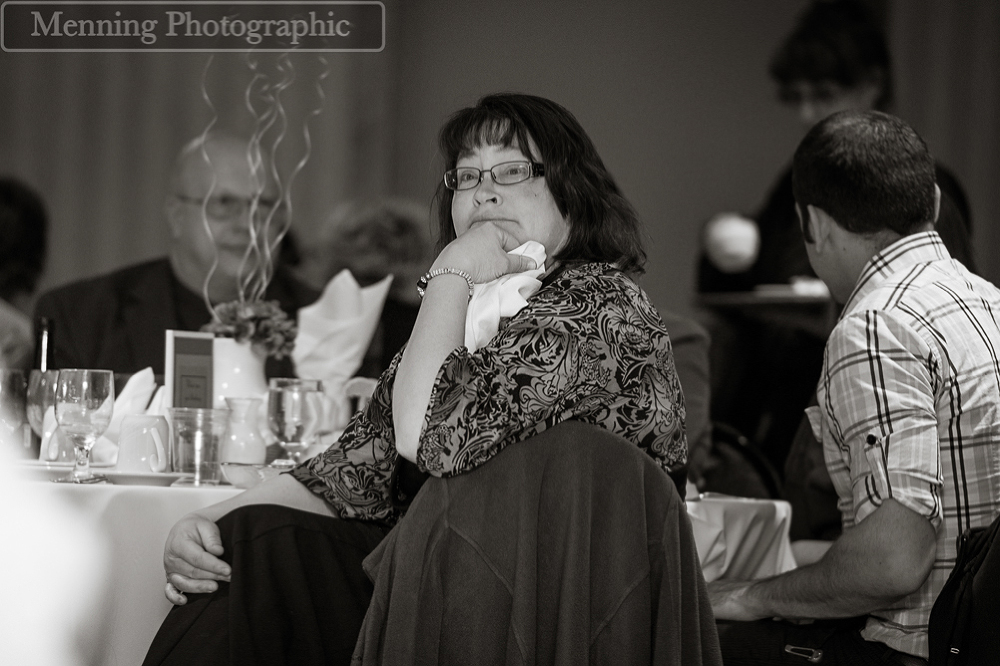 Mason sharing a spotlight dance with his mom: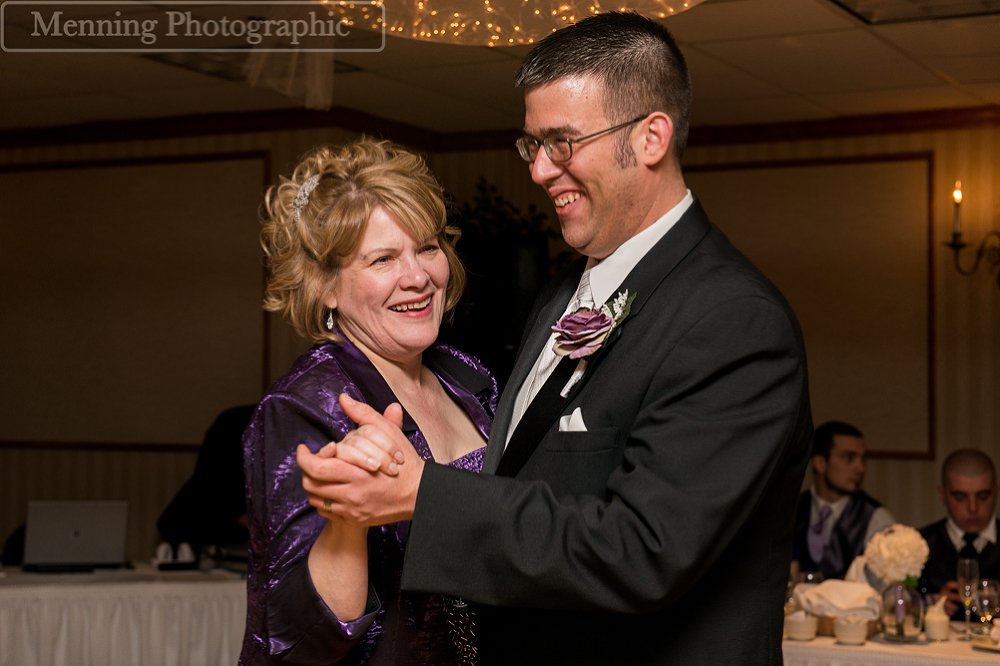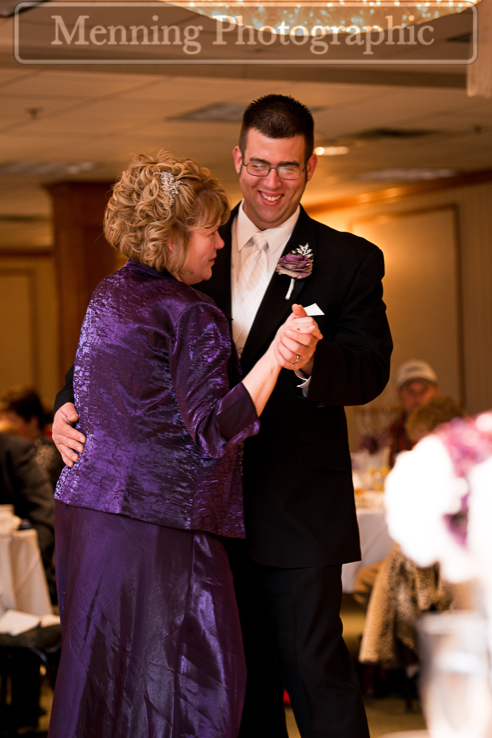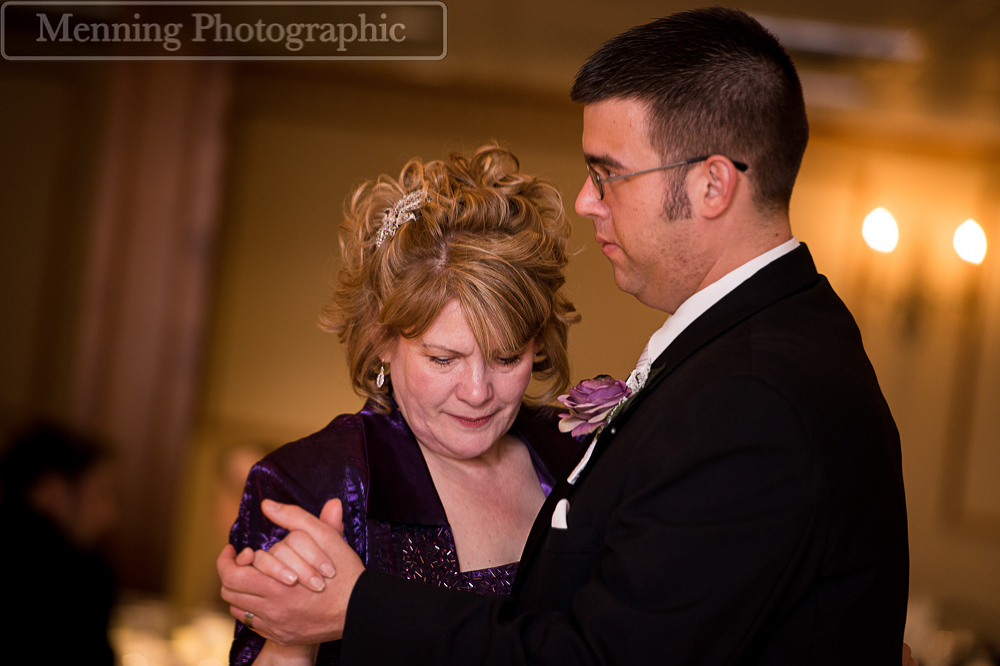 After the spotlight dances, the kids were eager to tear up the dance floor!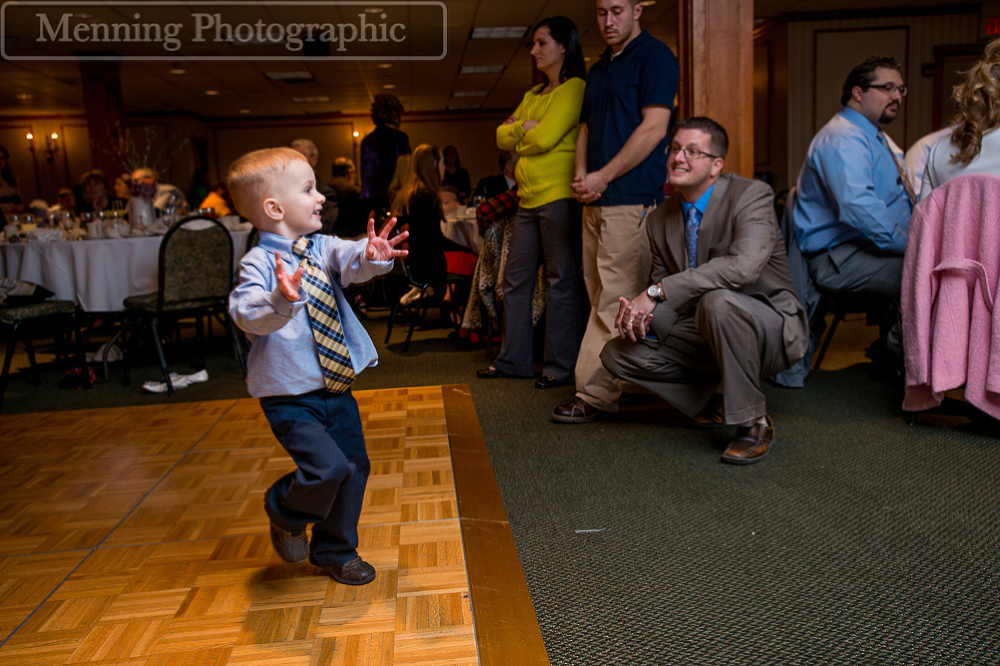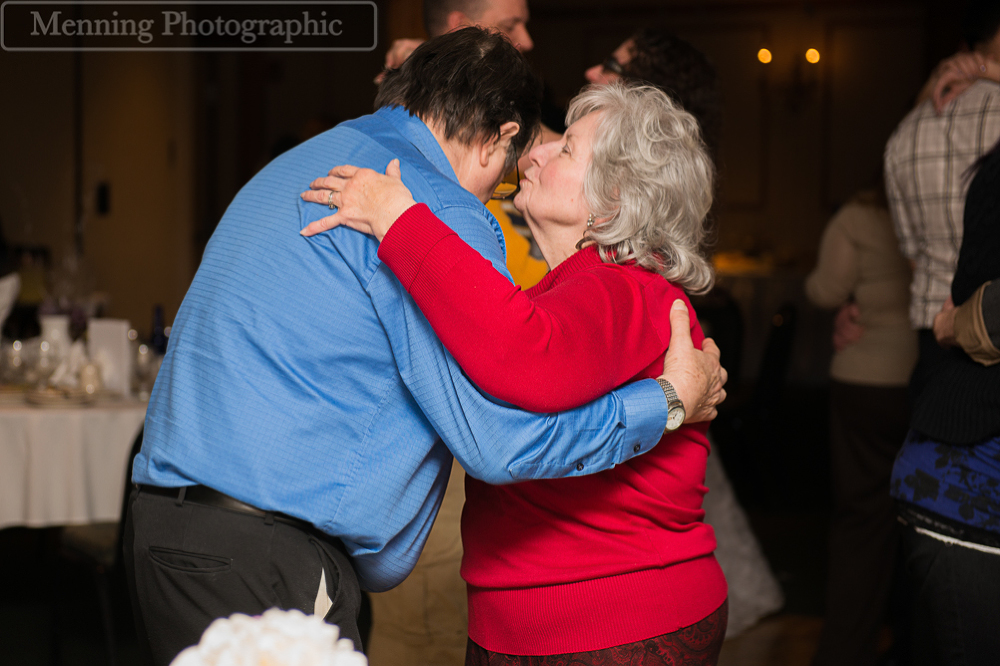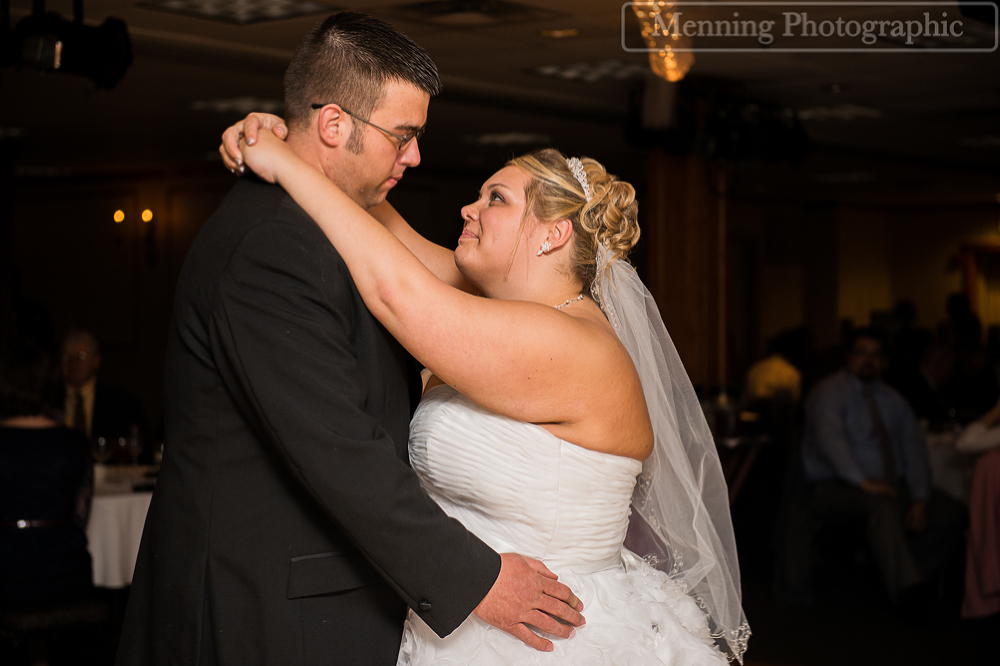 Ashley & her grandpa.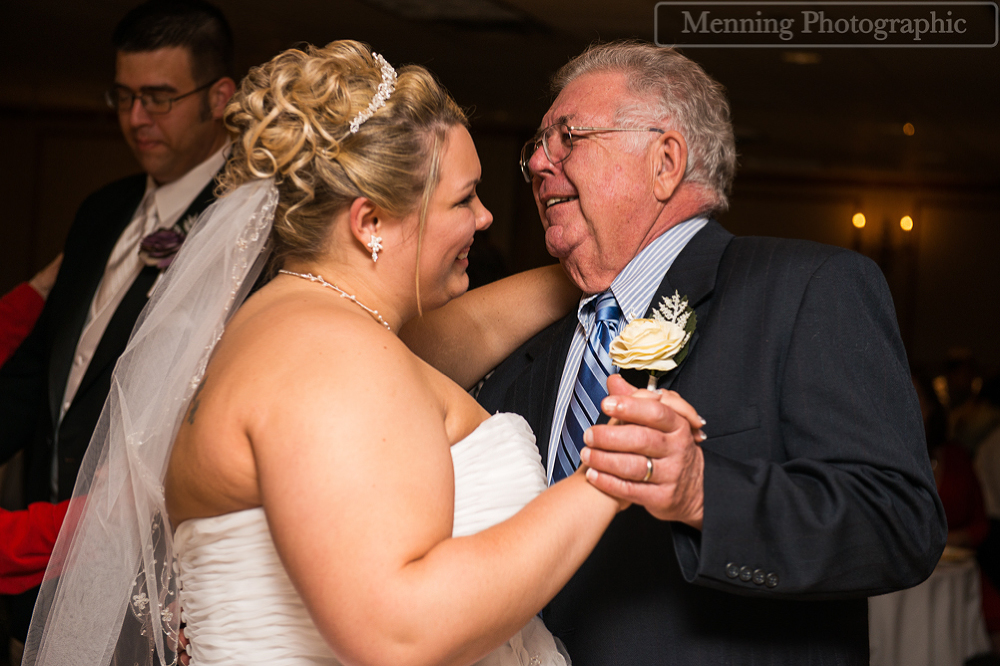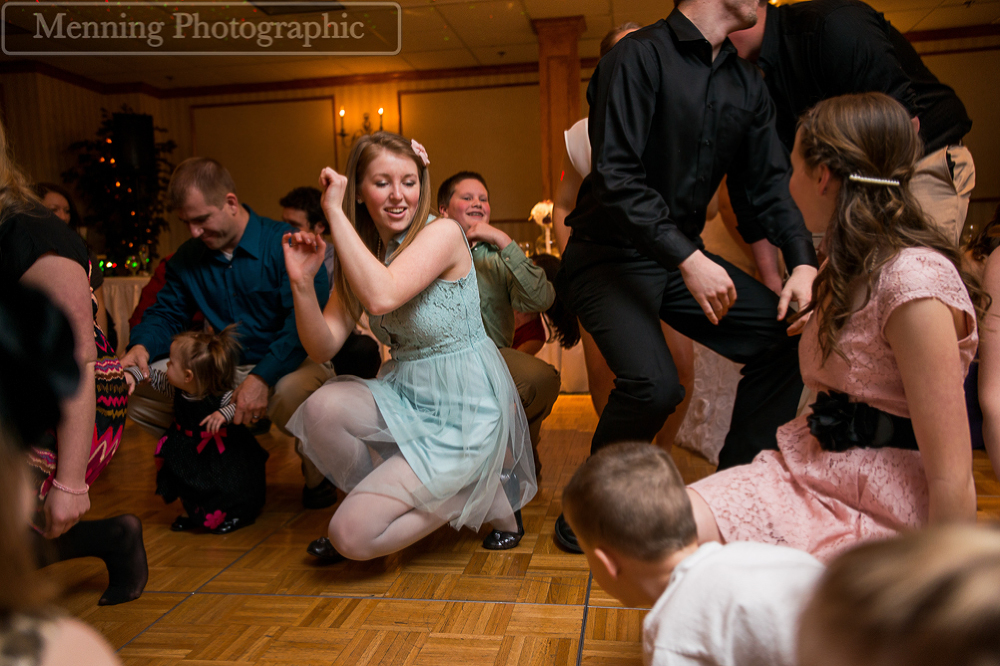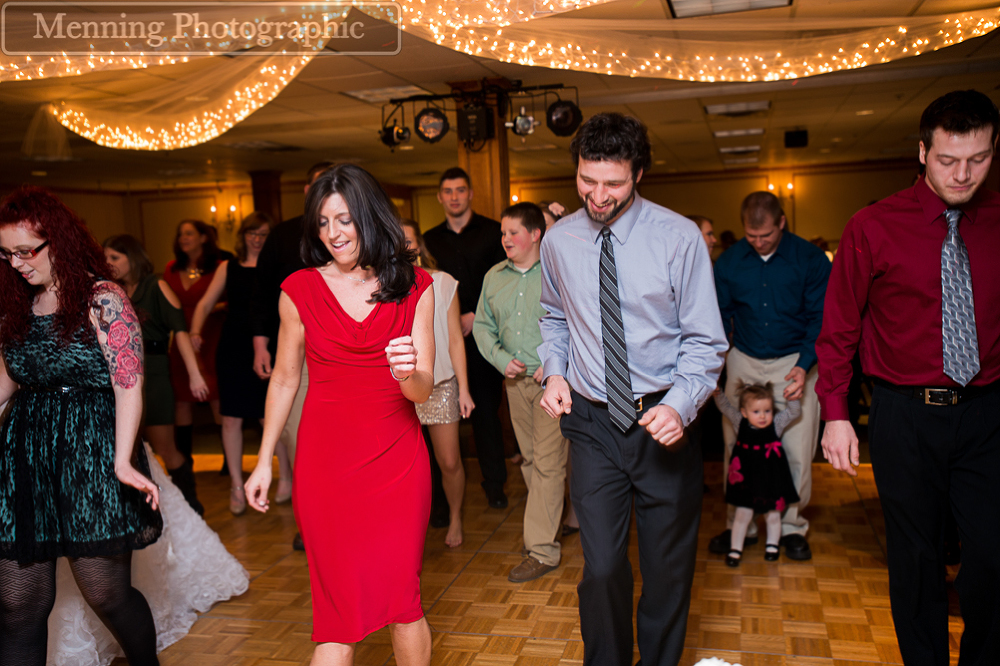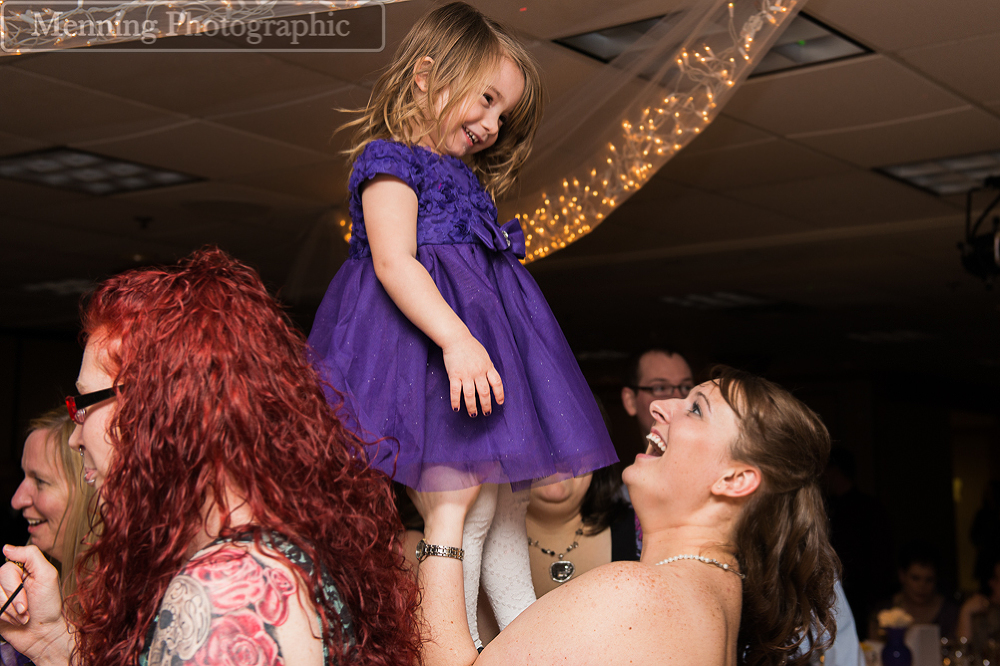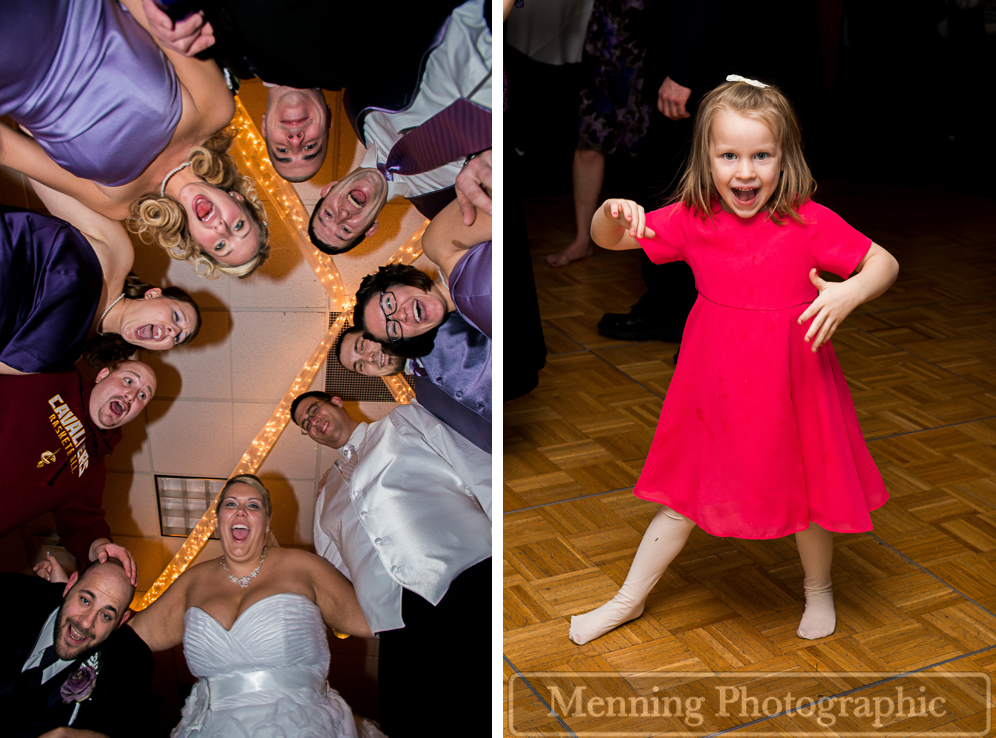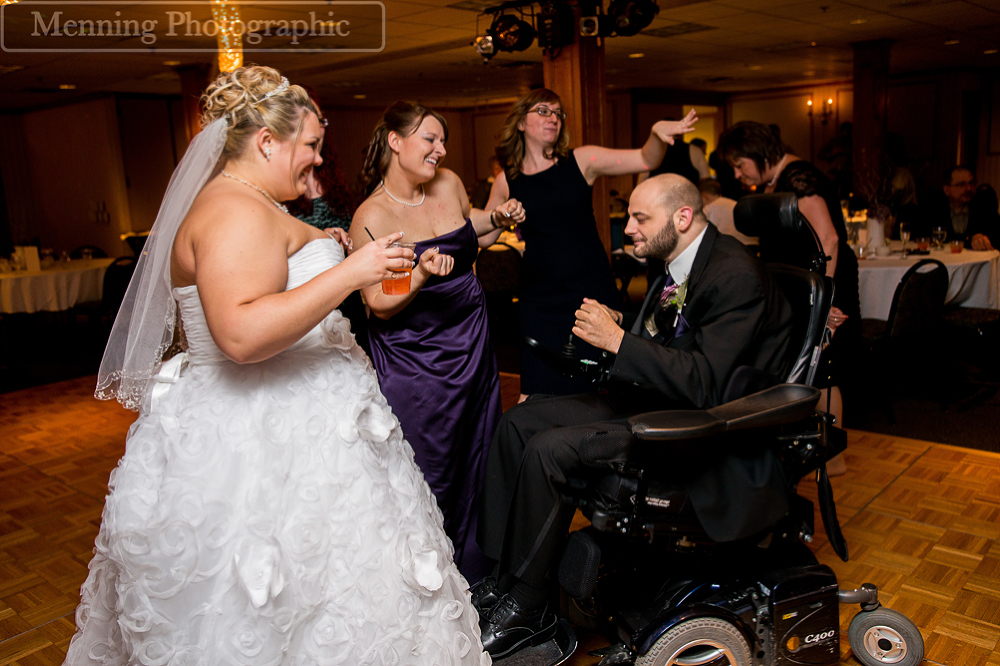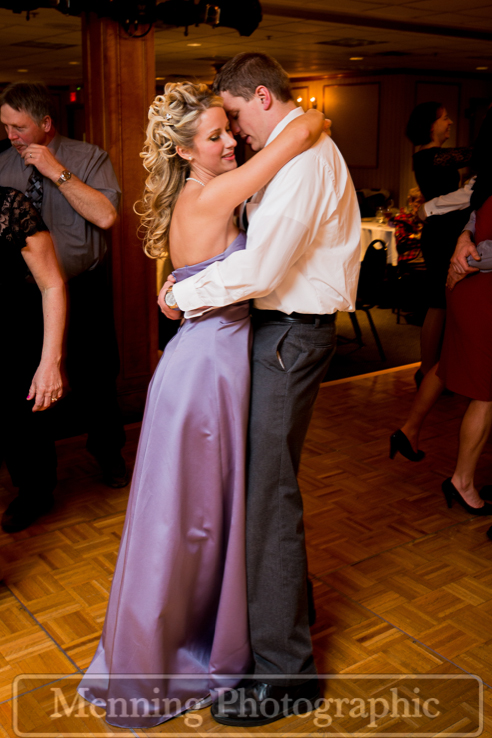 Laughing about some photo booth fun: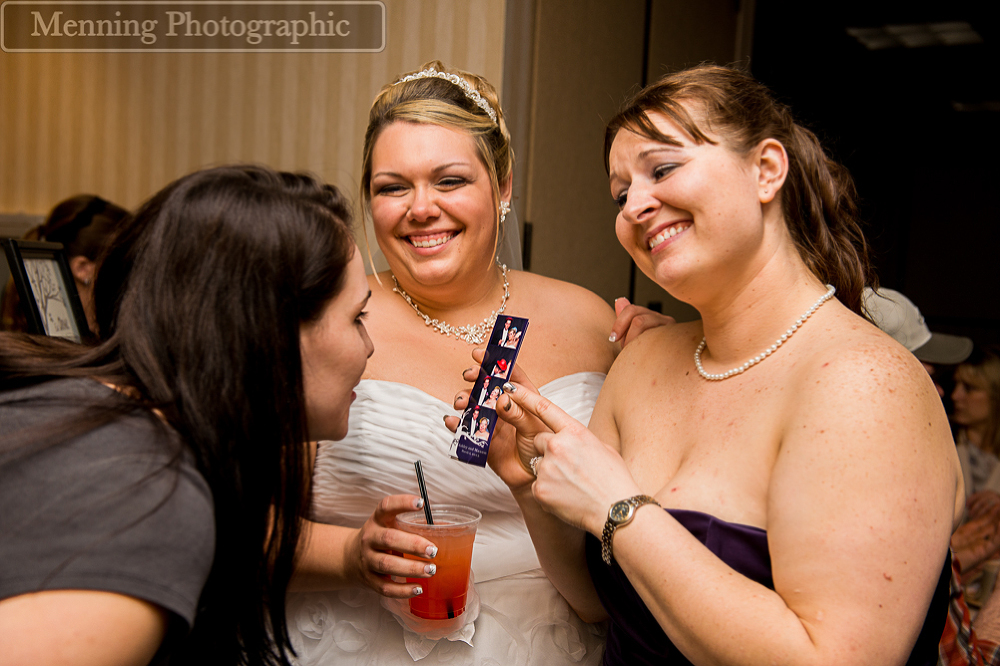 And a ring shot to round out this post: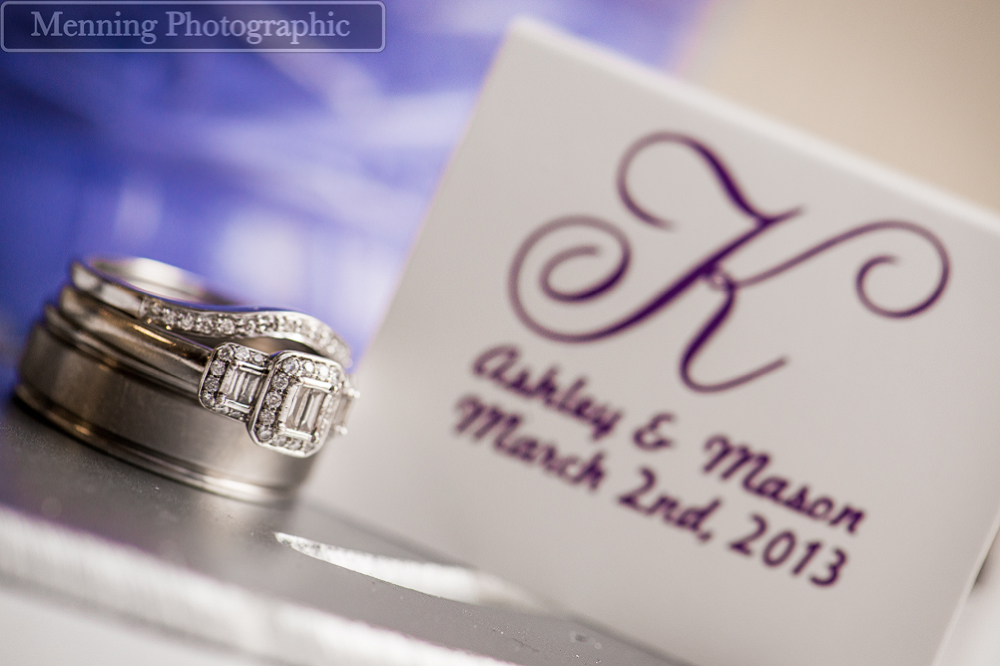 What a lovely wedding, Mason & Ashley! We'll let Dr. Seuss have the final word:
"Congratulations!
Today is your day.
You're off to Great Places!
You're off and away!"
www.menningphotographic.com
330.651.4849
info@menningphotographic.com
Facebook
Twitter
G+