If you're planning a wedding, congrats! We hope you're enjoying each part of this process with your fiancé! There are a lot of exciting aspects to planning your wedding; this is a day to celebrate your forever union as a couple with all of your family members and close friends.  It's a time for joy and fun and happy tears and laughter. You'll want to have photographs from your wedding day that you can truly treasure forever. Besides your spouse, the photographs are the one tangible aspect of your wedding day that will last beyond that day. In other words, the photos are important!
We'd love to answer any questions you have about your wedding day photography. You can call us at 330.651.4849 or email us at info@menningphotographic.com. We'll assist in any way we can. For now, we're going to share a few frequently asked questions about wedding photography. We hope it helps you make your wedding day everything you've always dreamed.
How far in advance should I book my wedding photographers?
The sooner, the better, as popular dates book quickly. We recommend booking a photographer at least a year in advance; however, if you're having a shorter engagement or did not book your photographer right away, don't hesitate to contact the photographers you truly had your hopes set on just to see if your date is available. After all, it's always best to know for sure. 🙂
What do photographers and bridal magazines mean when they refer to a "style" of photography?
Each photographer has her or his own unique spin on wedding photography. Some photographers prefer to shoot mainly posed shots. Others shoot moments as they happen without interfering or posing anyone (photojournalism). Some photographers favor vintage postprocessing or trendy editing techniques. Others choose a more timeless style of photo editing. Decide what style you desire most before you hire your photographer. Ask her/him/them what their style is and how they achieve it. Our style is simple, clean, unobstrusive, and photojournalistic with an editorial twist. We shoot throughout the day without you even knowing it AND we get those posed shots, too. Â We want you to have photos that will take you back to moments throughout your entire wedding day that help you remember the incredible emotions and happiness you felt.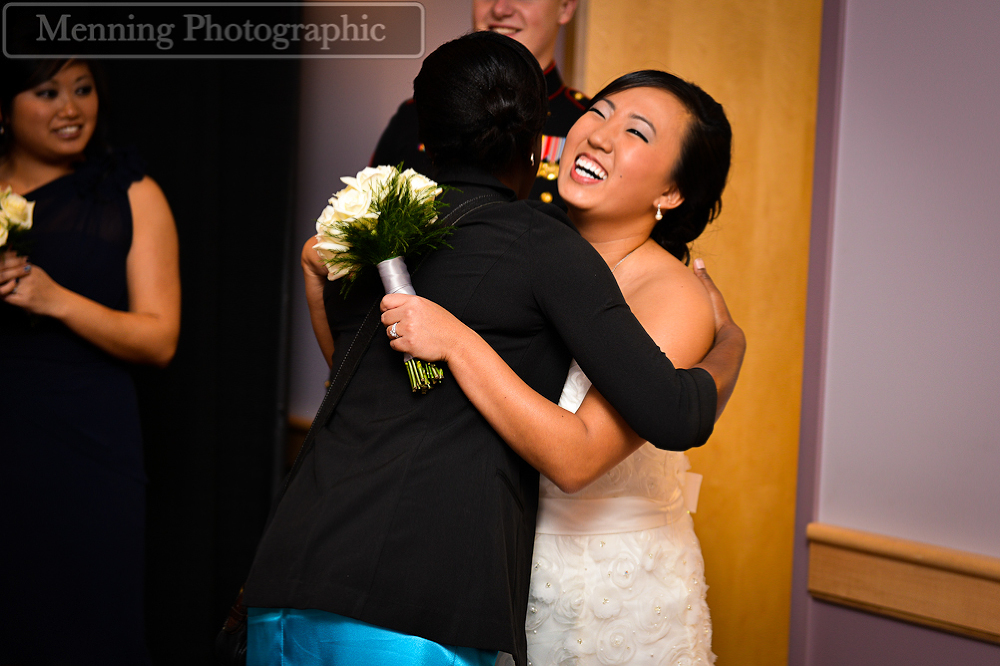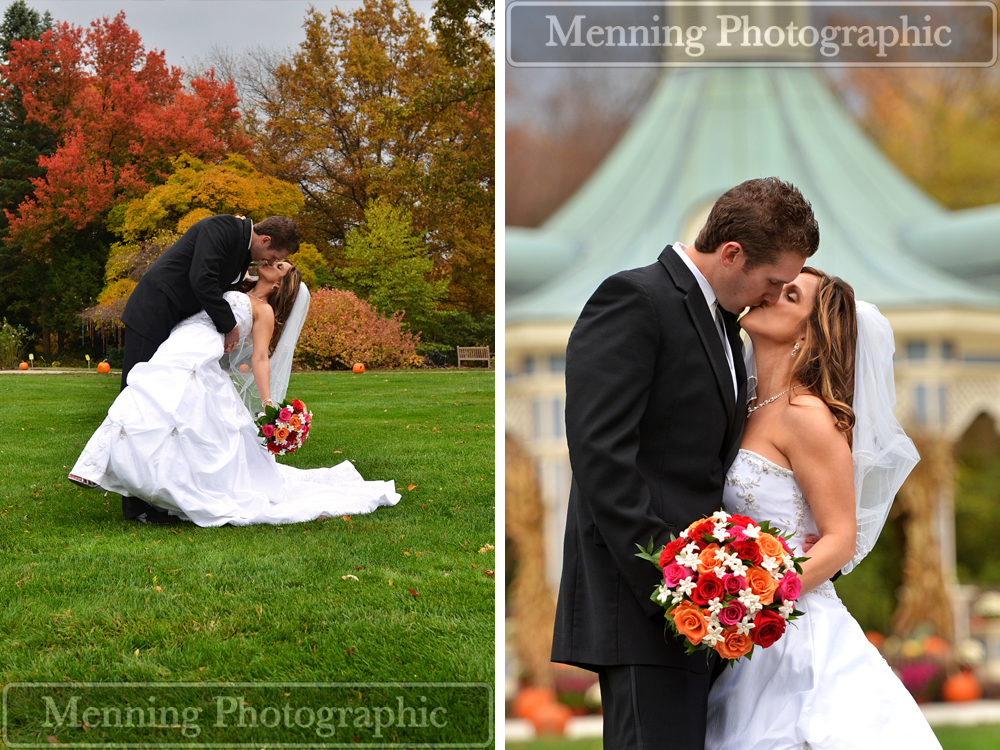 How many hours of photography coverage do I need on my wedding day?
The hours of coverage you'll need will depend on your wedding day timeline. Most photographers will sit down with you and work out a wedding day timeline that will be beneficial to your specific needs. We really like helping our clients construct a timeline for their wedding day that will take their needs, wants, and feelings into account; alleviate stress; allow for ample time for photography; permit time for travel to various locations; and optimize each minute to its fullest to ensure they have the best day possible. We don't like to recommend a set number of hours of coverage to all clients because each bride and her wedding day is different and unique.
Here are a few concepts to keep in mind when planning your wedding day timeline and photography coverage needs:
1. When and where will you be getting prepared for the day? Do you want photographs of those fun moments between you and your bridesmaids when you're all getting your hair and make-up done? Would you like to do a first-look with your father or parents? (A first look with your dad or parents makes for fantastic memories of your wedding day).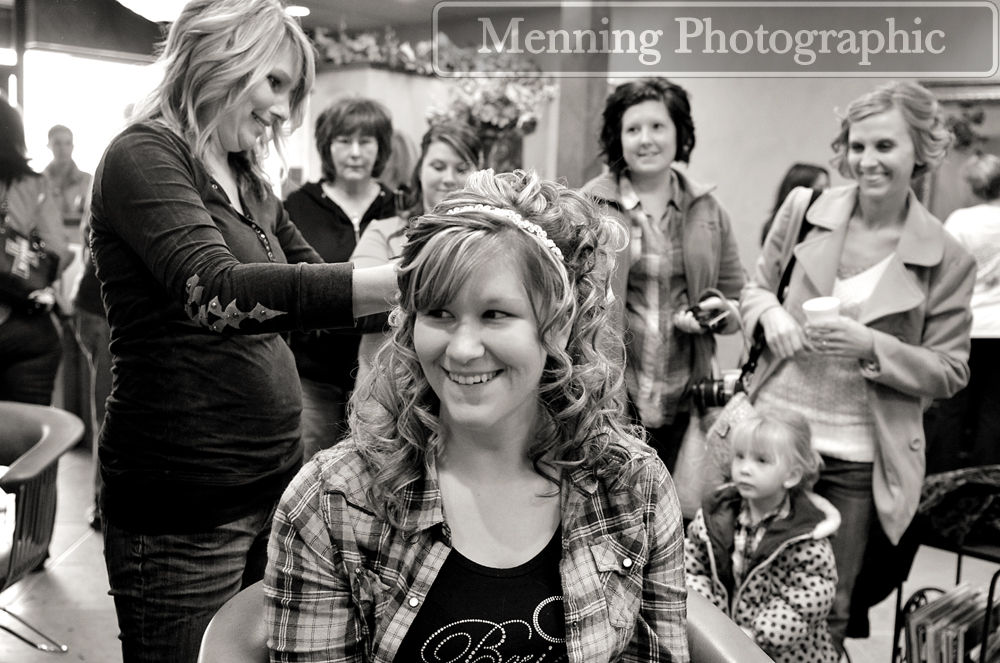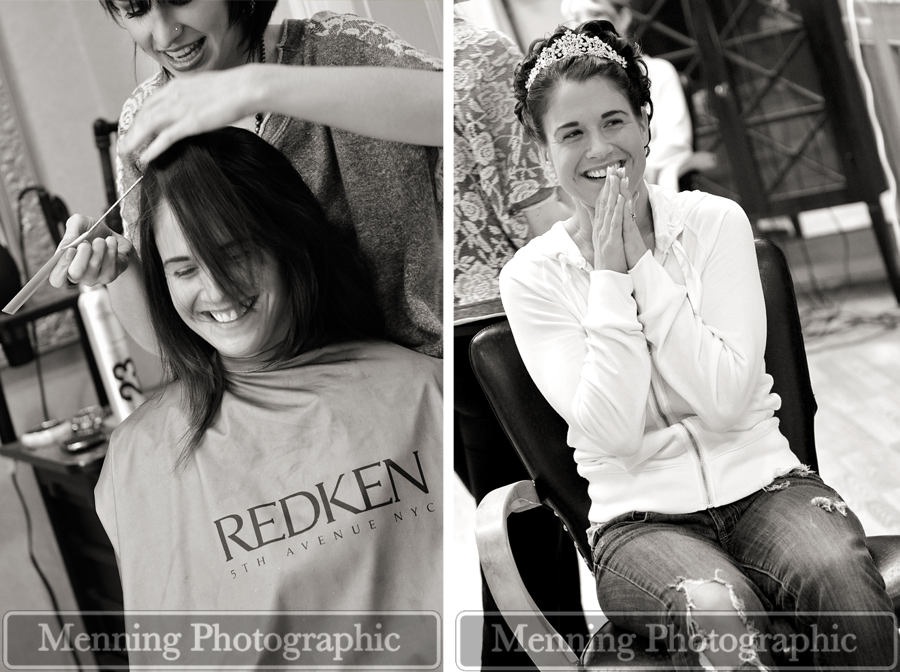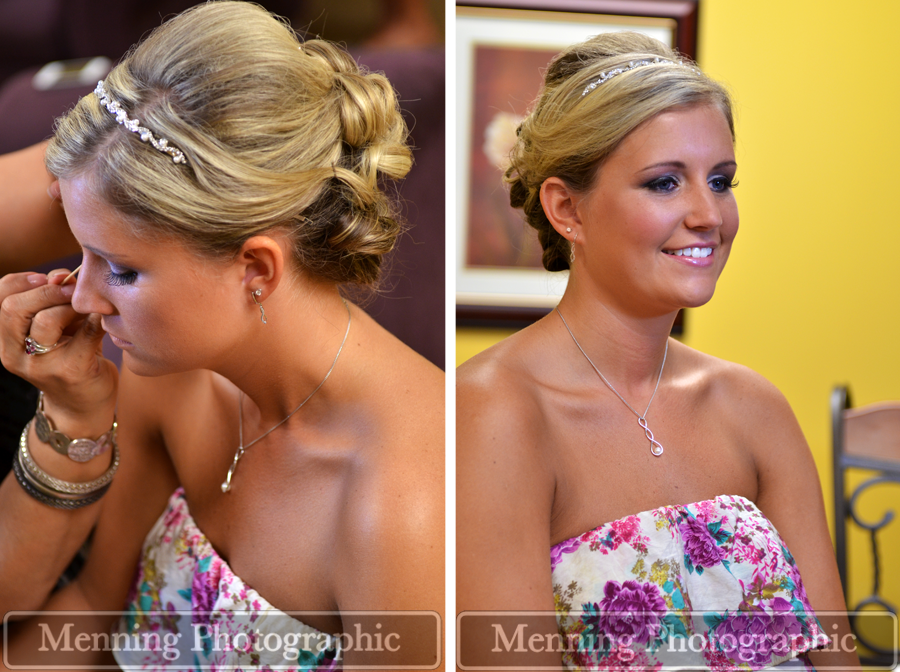 What a gigantic smile Suzie's dad had on his face when he saw his daughter as a bride for the first time: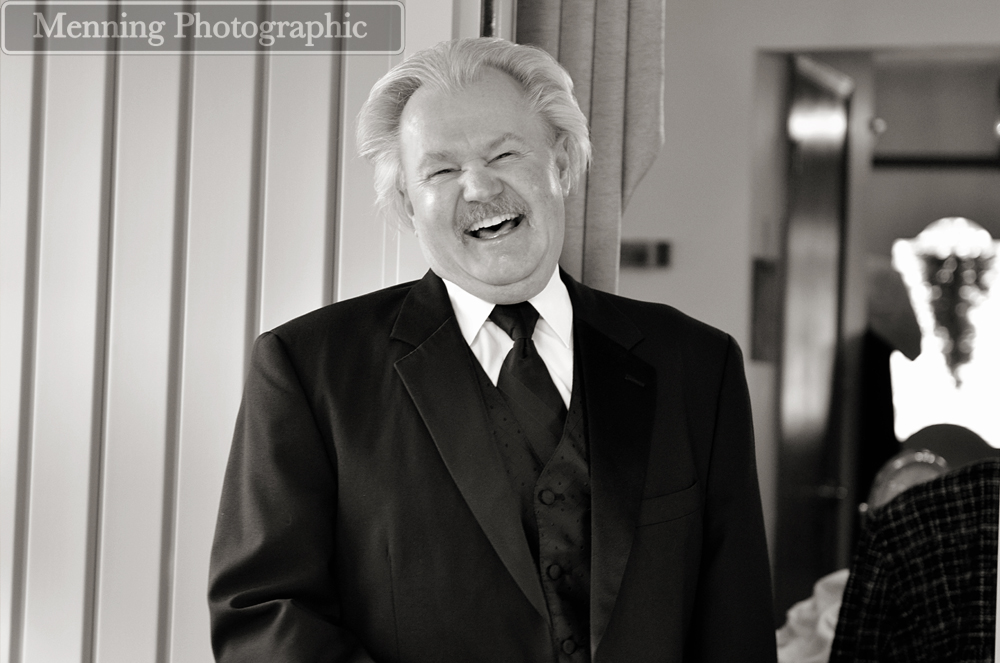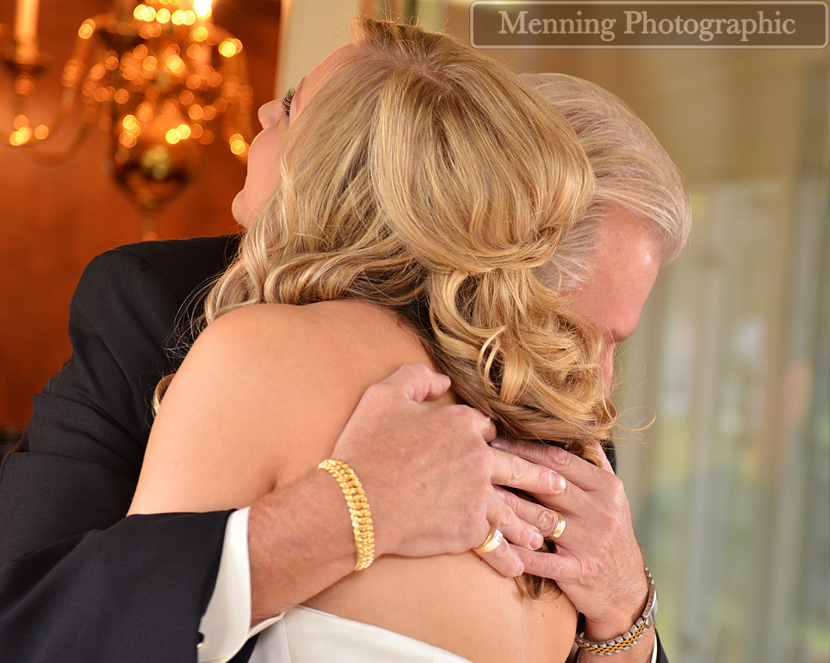 Also, don't forget the guys. 🙂 Are they golfing the morning of the wedding? Are they hanging out and watching a football game? Are they driving around their beloved cars? 😉 Would you like your photographer to be there for those times in order to tell the entire story of your wedding day from beginning to end? Keep all of this in mind when planning your day.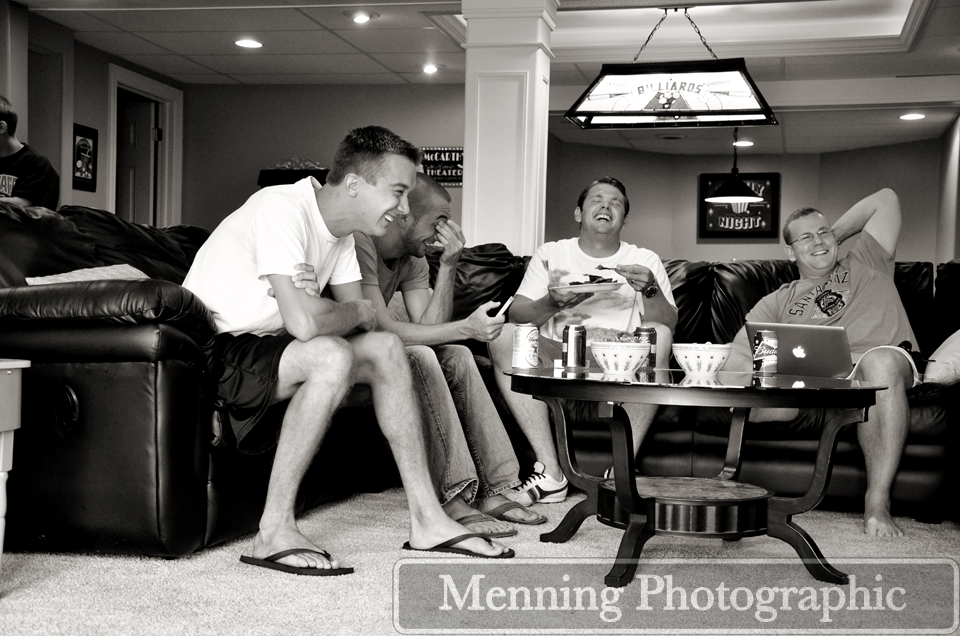 2. How much travel time is involved between your ceremony and reception locations? Make sure to  accommodate for that in your schedule.  Are you and your bridal party traveling in a limo? Do you want your photographer to ride along to take photos?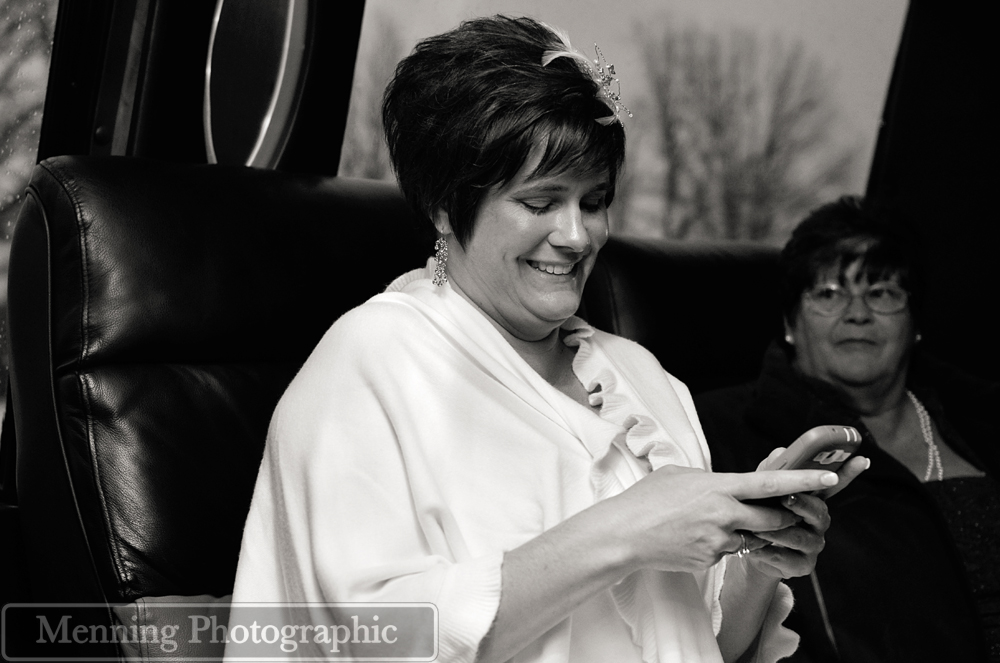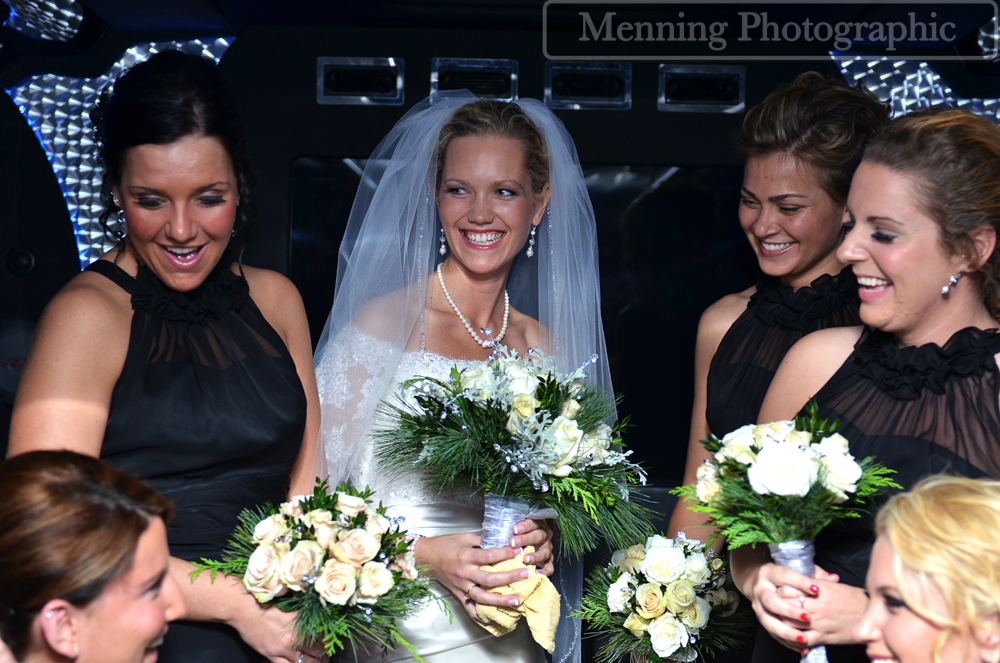 3. Do you want to do a first look? First looks are becoming more and more popular. There are plenty of reasons for their popularity. With a first look, the bride and groom see each other prior to the wedding ceremony; it's a really special, exciting moment.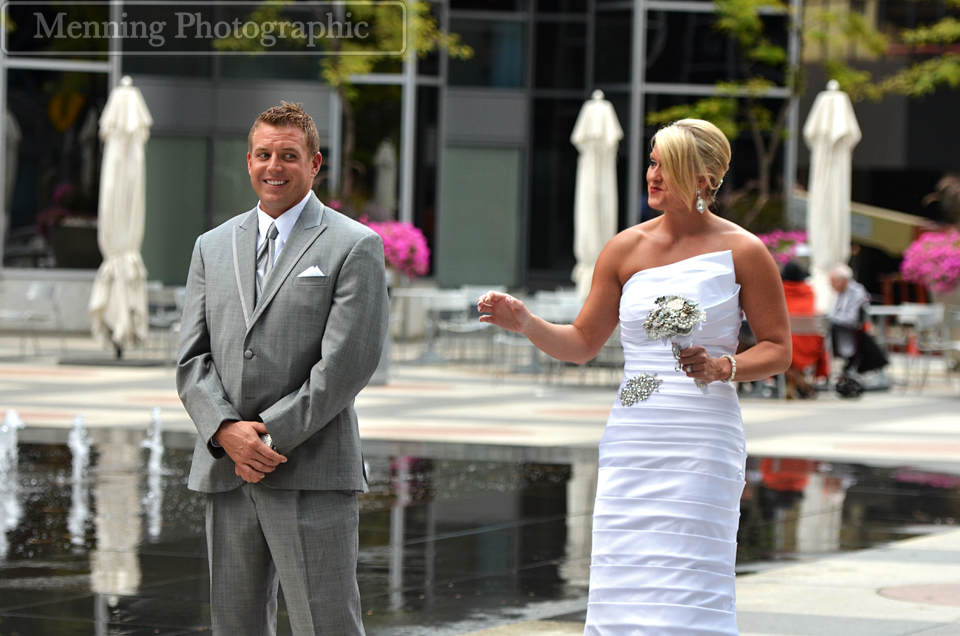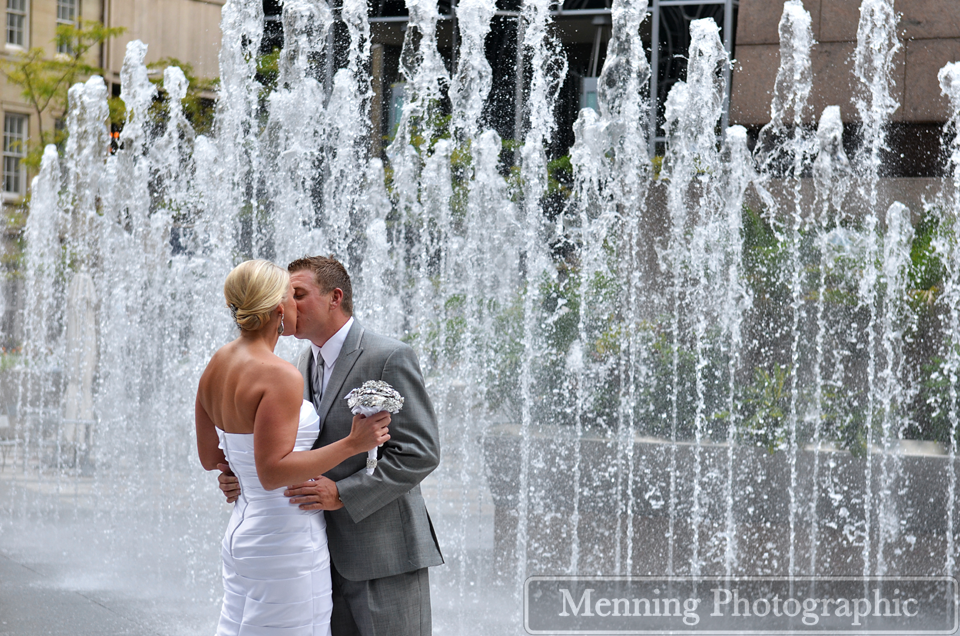 Since the couple sees each other prior to the wedding ceremony, they'll have their bride and groom creative session when the bride's hair and make-up and the groom's hair and tux are looking their freshest. 🙂 This allows more time for photos with the bride & groom and their bridal party. Additionally, couples often opt to have family photos taken during this time, as well. We definitely recommend considering a first look, but we ultimately realize and completely understand that this is YOUR day. We'll never pressure our clients to do a first look if they're set against it.
4. How much time would you like to dedicate for your bride and groom creative photography session? We prefer at least an hour with the bride and groom. We'd shoot with you for 5 hours if we could! However, we realize that the photography session must fit within your wedding day timeline taking into consideration all of the other amazing factors that will combine to form your fabulous wedding day. The more time we have, the more fun, creative, and romantic photos you get! That isn't to say that we can't work with limited time. We've shot bride and groom creative sessions in fifteen minutes. We just prefer more time because we love having fun taking photos with our wedding couples and it's actually the closest to alone time with each other you get on your wedding day.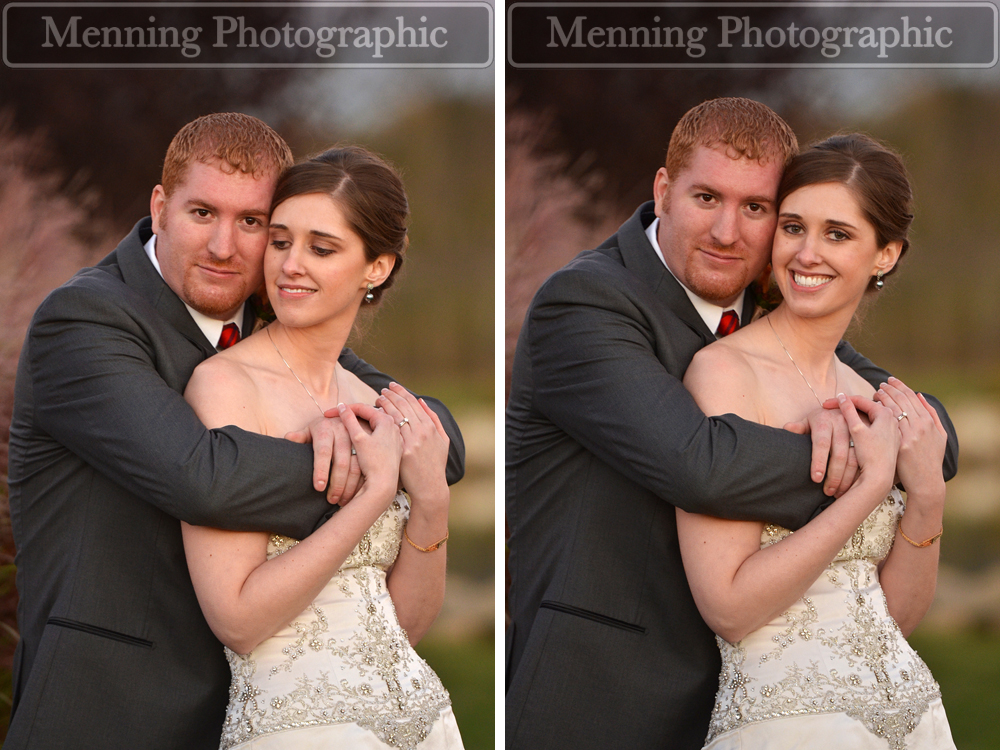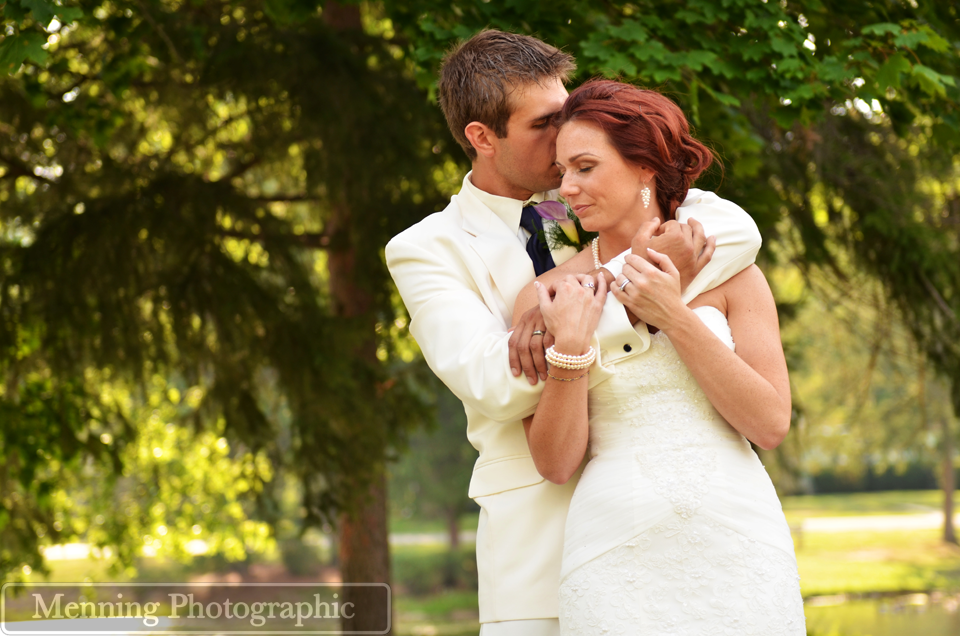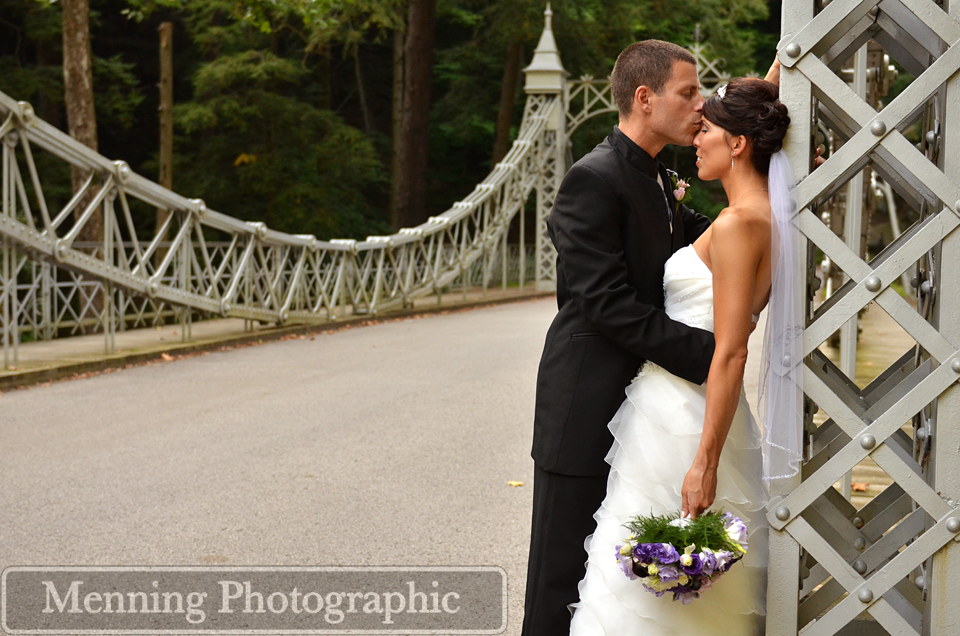 5. Do you want your photographers to stay throughout the entire reception? Would you like photos of your family members and friends laughing, dancing, and having a fabulous time until they send you off as the new Mr. and Mrs. at the end of the evening? Are you planning a sendoff with sparklers, balloons, lanterns, or bubbles? If so, you'll definitely want that captured in photos!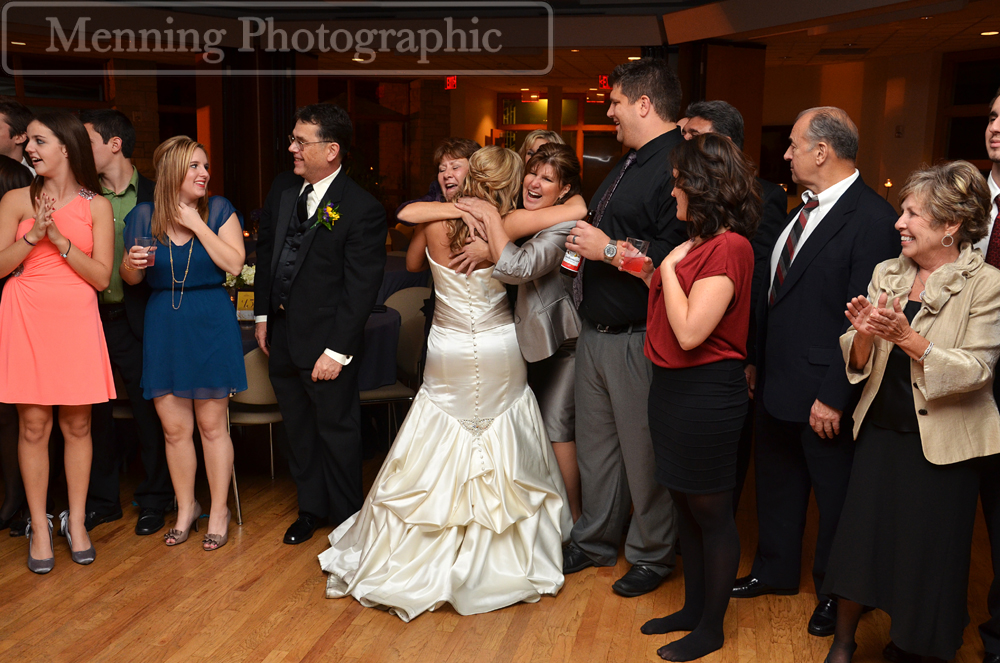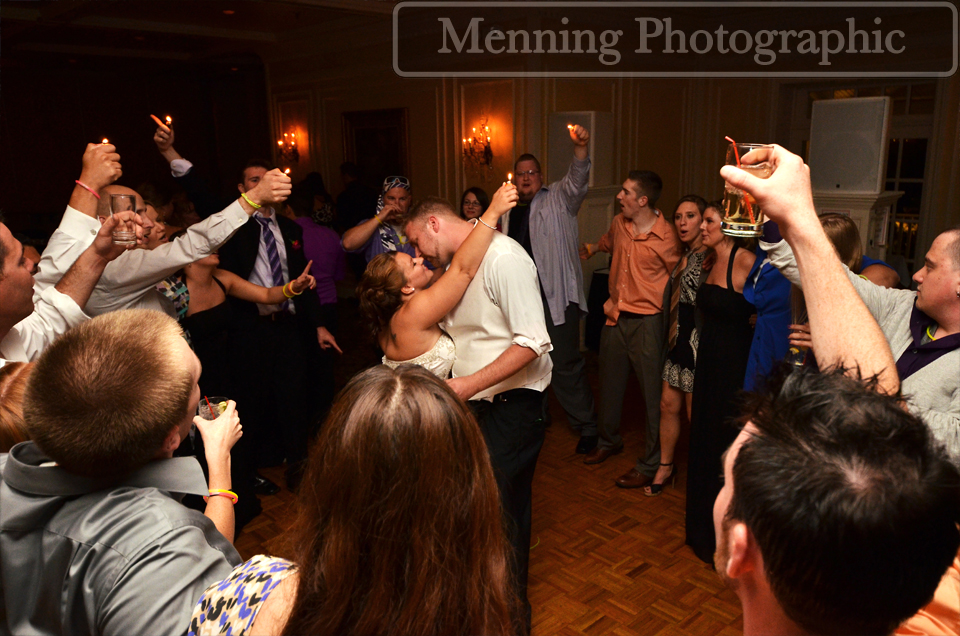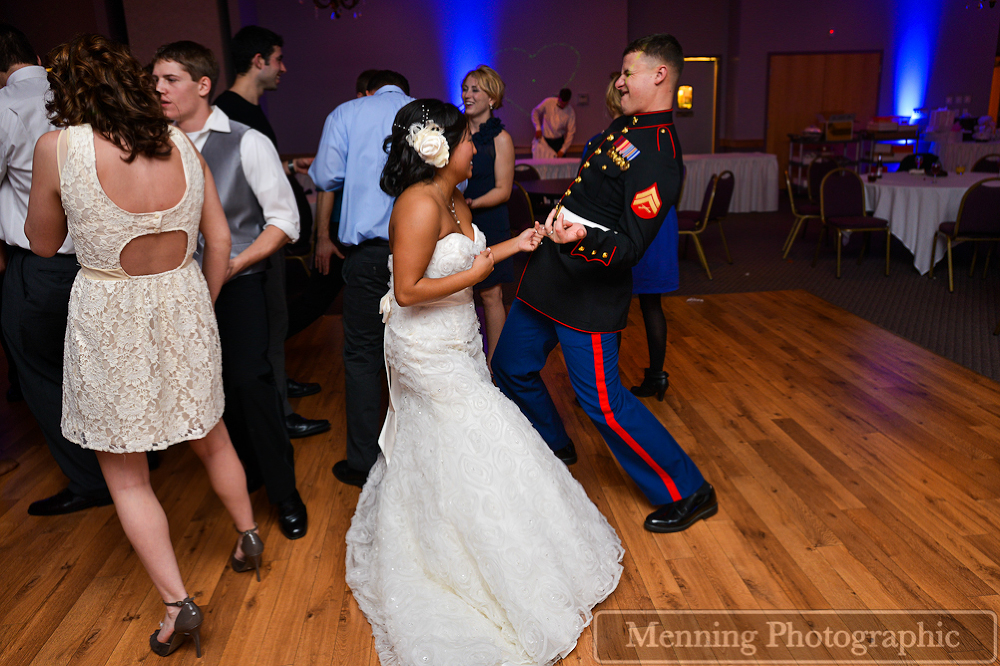 6. Is your wedding in the time between late November and mid-March? If so, keep in mind that it will be dark outside early during those months. If you're set on outdoor photos, you'll want to have them taken when there is plenty of light, which means prior to 4:00 p.m. during that time of the year.
That was an epic response to just one frequently asked question, but it dealt with a lot of different subjects. Â Let's move on to the next question.
What happens if it rains on my wedding day?
Don't stress if it rains. We'll still get amazing photos and you'll still get married to the love of your life. Before the wedding day, you should have a backup plan in place for inclement weather. There are indoor locations available for photos. Call around and inquire about indoor photos and place deposits if necessary to reserve those areas.
Here are just a few:
De Yor Performing Arts Center 330.744.4269 | symphony@youngstownsymphony.com
Stambaugh Auditorium 330.747.5175 | info@stambaughauditorium.com
Dutch Village Inn 330.482.5050 | inn@dasdutchvillage.com
Tyler Mahoning Valley History Center 330.743.2589
Also, if it's not storming or raining too hard, we can always venture outside with umbrellas. Pretty umbrellas that complement your wedding colors make creative photography props. The moral of the story is, no matter the weather, we'll work it out for you to have the best photographs possible!
Katie's and Ben's wedding day was rather drizzly and cloudy, but it all worked out for the best!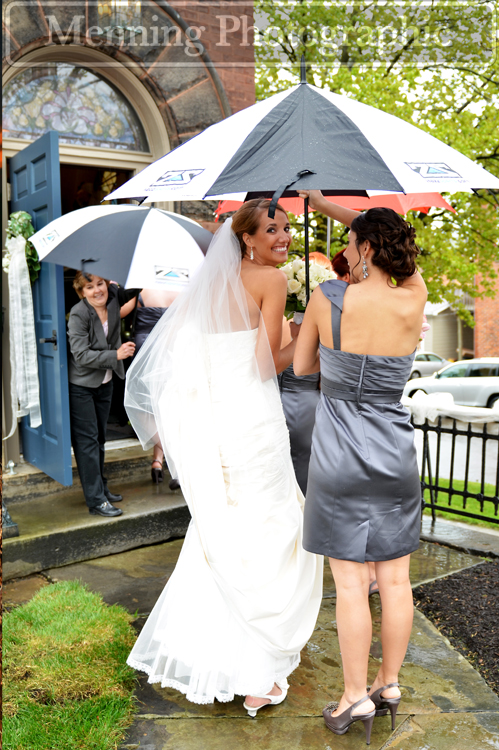 We've had quite a few snowy weddings, too.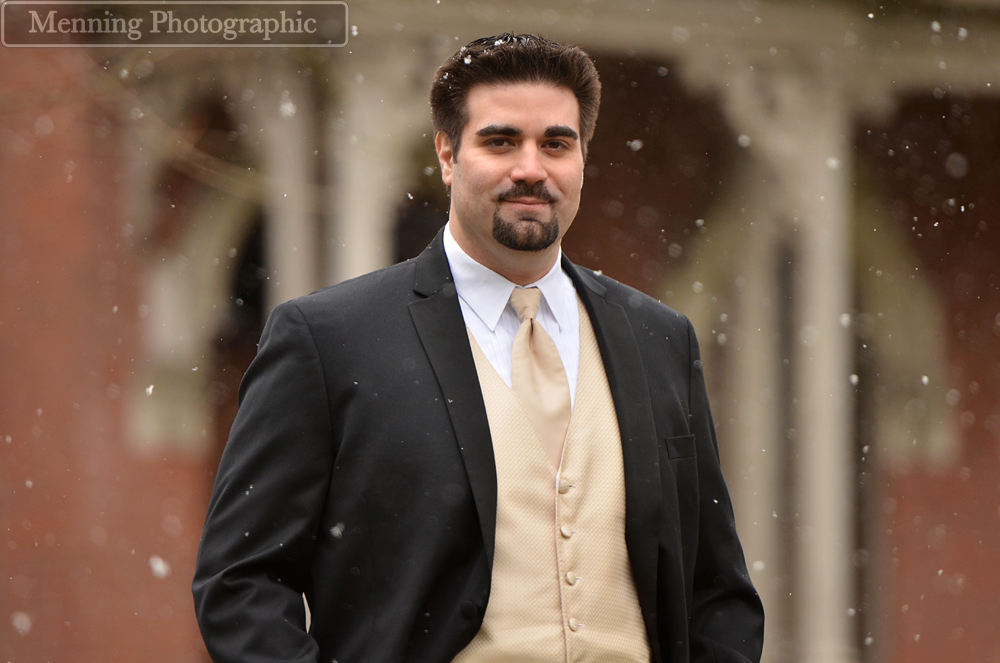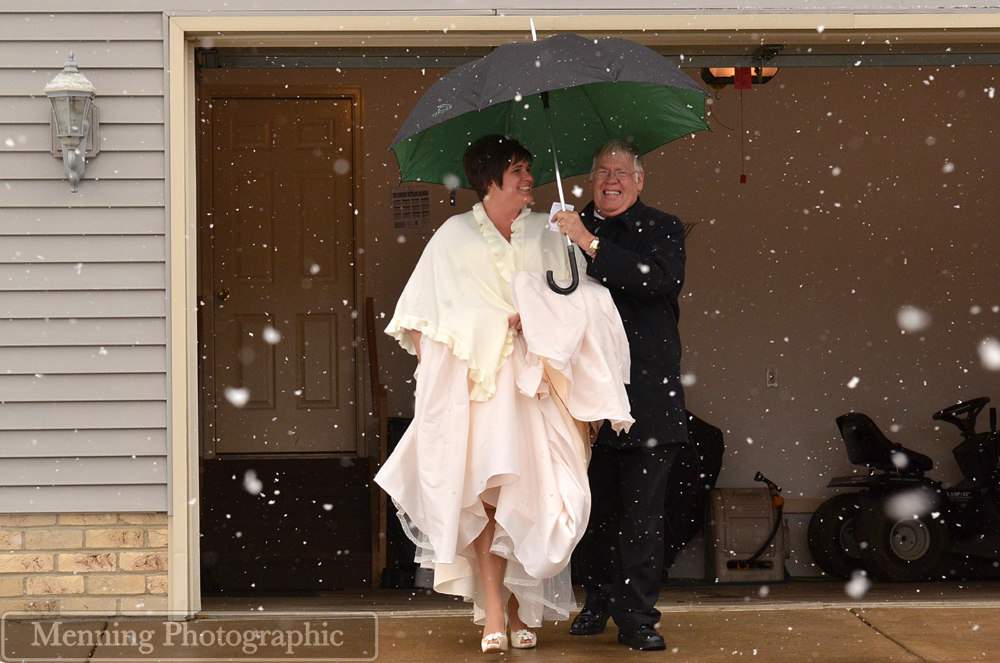 Do you have any tips related to posed family photos?
Yes! It's imperative that the portion of the day utilized for posed family portraits runs smoothly and is organized. Make sure to ask your photographer how he/she/they accomplish this before hiring your photographer. First, you'll want to inform your family members before the wedding day when and where they'll be having their photographs taken. (You'd be surprised how many don't show or claim they were unaware). You can do this by calling them, sending them an itinerary, or sending them an email. You can say something like, "I'd love for you to be included in the family portraits on my wedding day. Please arrive at [place] at [time]. They'll be finished by approximately [time]."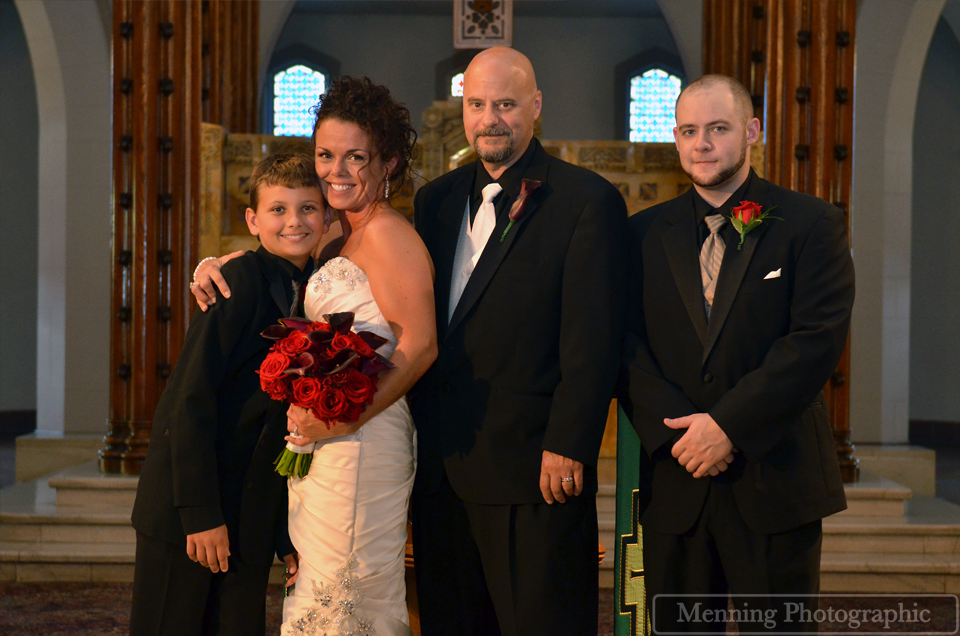 Once that is taken care of, designate a member of your family that you can count on during this family portrait time. This person should be calm, assertive, and trustworthy. She or he will make sure that family members are there, the groups are prepared before it's their turn for photos, and that everything runs smoothly.
With each of our weddings, we send the bride and groom a Wedding Info Form prior to their wedding date. This form includes a ton of pertinent information that we'll need to photograph your wedding day in the most professional, courteous, organized manner possible. On that form, there is a spot for family photography. We'll have a standard list of groupings there that most couples can work from. Of course, every family is unique; therefore, you can add, subtract, or change anything on that form to fit your family. It helps us if you include names there instead of mere family designations. For example, if the first family grouping is Bride, Groom, Bride's Parents, and Bride's Grandparents, we would love it if you could tell us the following: "Bride, Groom, Bride's  Parents- Pam & James, and Bride's Grandparents- Sophie  & Carl." That helps us tremendously and allows us to use names rather than pointing or calling out "Bride's Grandma!" We use the Wedding Info Form during family portraits to ensure that the time is used wisely, everything goes smoothly, and everyone is smiling and having fun.
Furthermore, we have a place on the form where you can inform us of special circumstances that should be treated with care like stepparents or mixed families. We want you and your family to have a positive experience on your wedding day.
Another tip: posed family portraits don't have to be in the church. They can be outside, in your home, or somewhere else you like.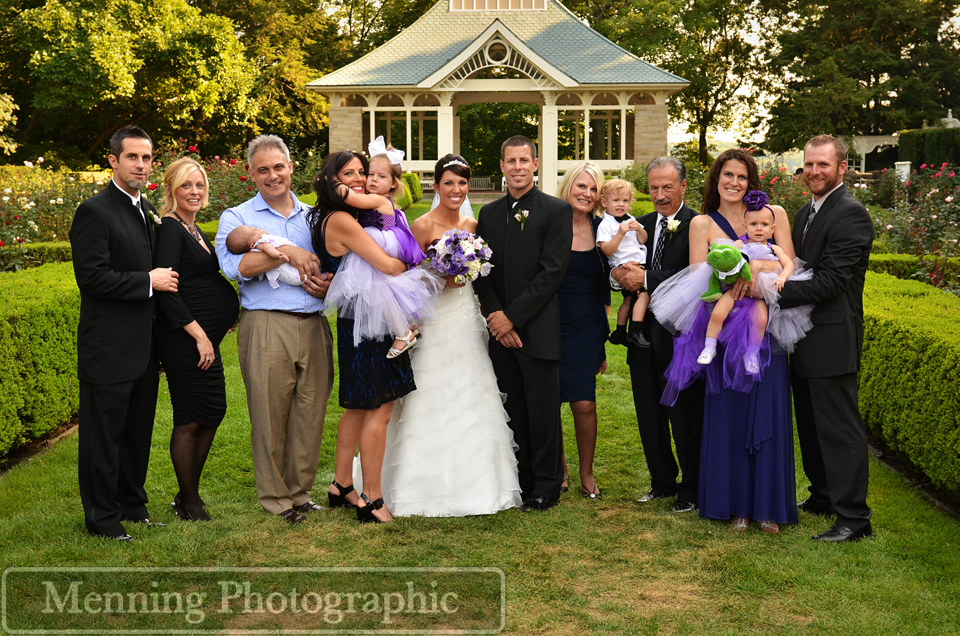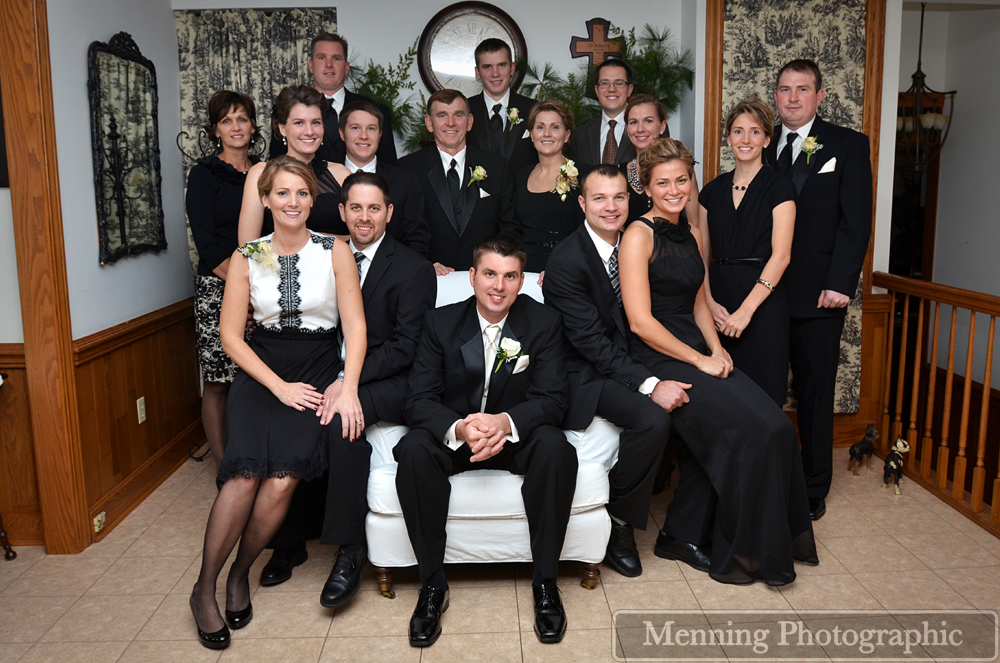 Weddings are wonderful. There is a lot of work and planning involved, but it's all worth it to celebrate with your family and friends as you promise to love your best friend for the rest of your lives together.
Please let us know if you have any other questions you'd like us to answer for you! We'd love to grab coffee or even a whole meal of food (quote from the movie Old School 🙂 ) with you to chat about your wedding. Also, if you missed it, we blogged some frequently asked questions about engagement photography recently. Check it out.
Thanks for stopping by the blog! Happy Wedding Planning!
www.menningphotographic.com
330.651.4849
info@menningphotographic.com