An elegantly sophisticated wedding with numerous personal touches is how I describe Paula's & Jamey's wedding. It was a day filled with such sincere emotion between the bride and groom. I met Paula at Casal's De Spa & Salon. She is gorgeous. I couldn't believe she wasn't wearing make-up because her skin is flawless.
She got me teary eyed when she was talking about Jamey and how blessed she felt to be marrying him. She even read me a letter that Jamey had written to her and hidden for her to find on their wedding day morning. It was beautiful.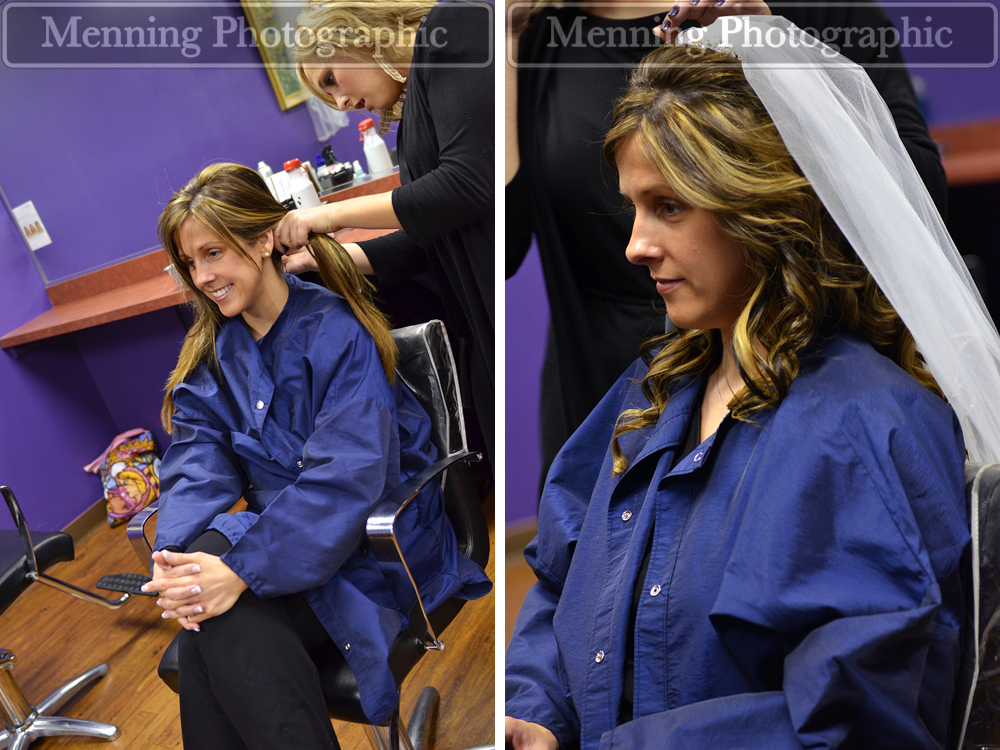 Jamey was putting some finishing touches on the tables at the reception venue, the Davis Center at Mill Creek Park.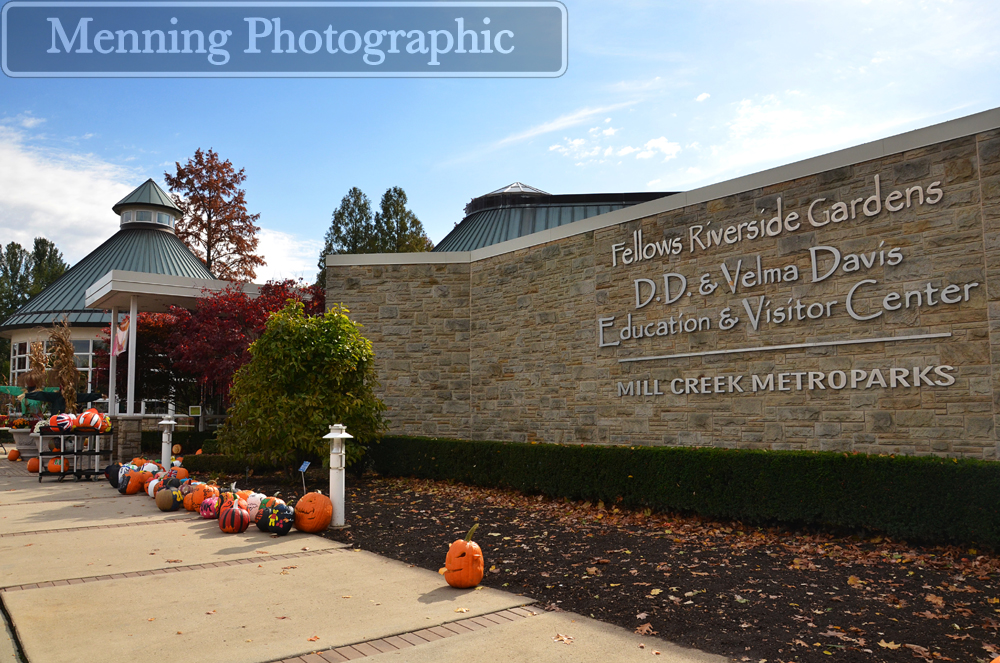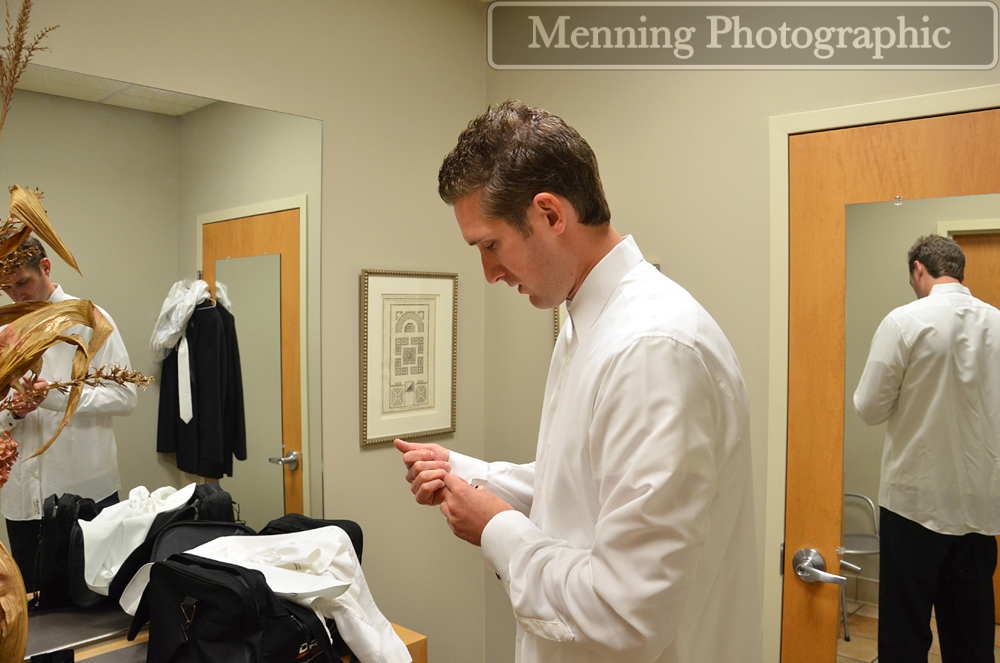 He's one of the kindest men we know. He revels in spoiling Paula. 🙂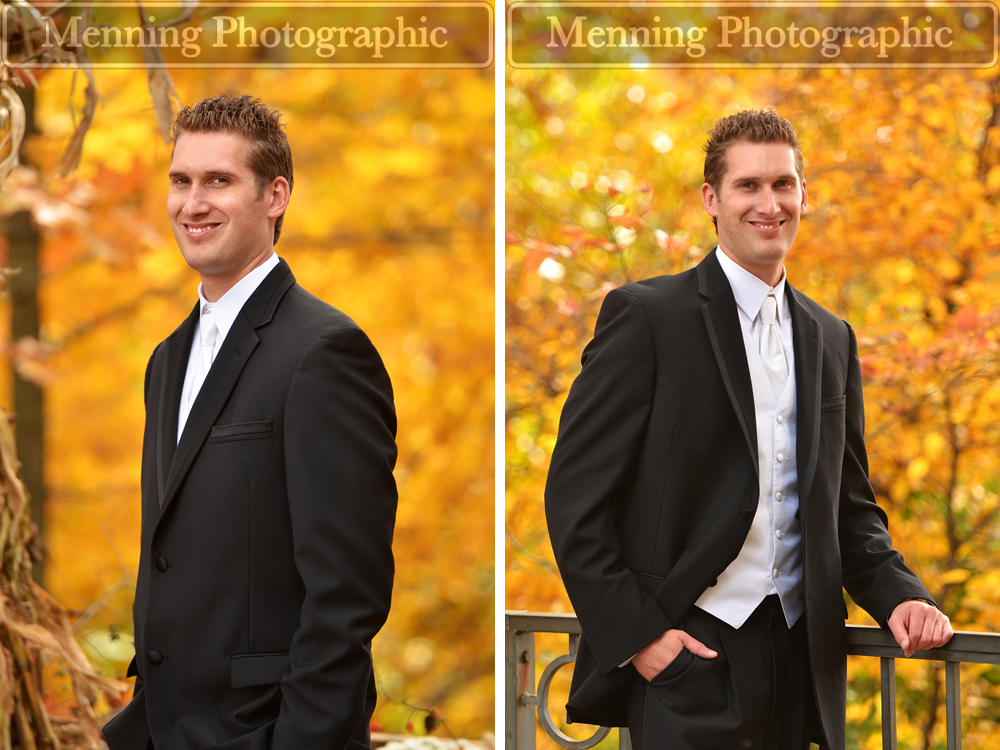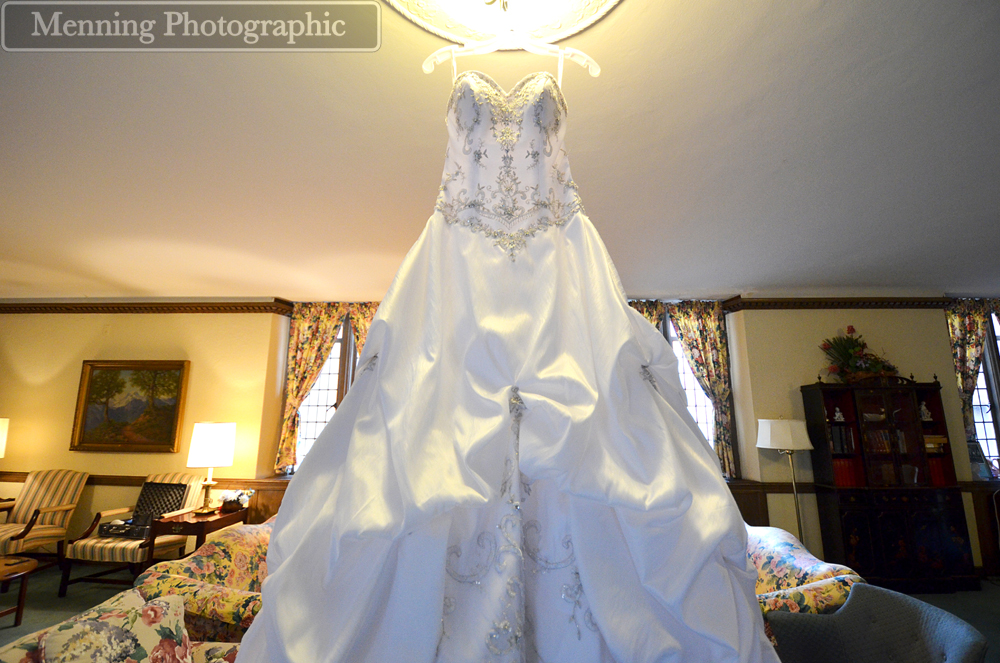 That dress was made for Paula. She could not have looked more lovely.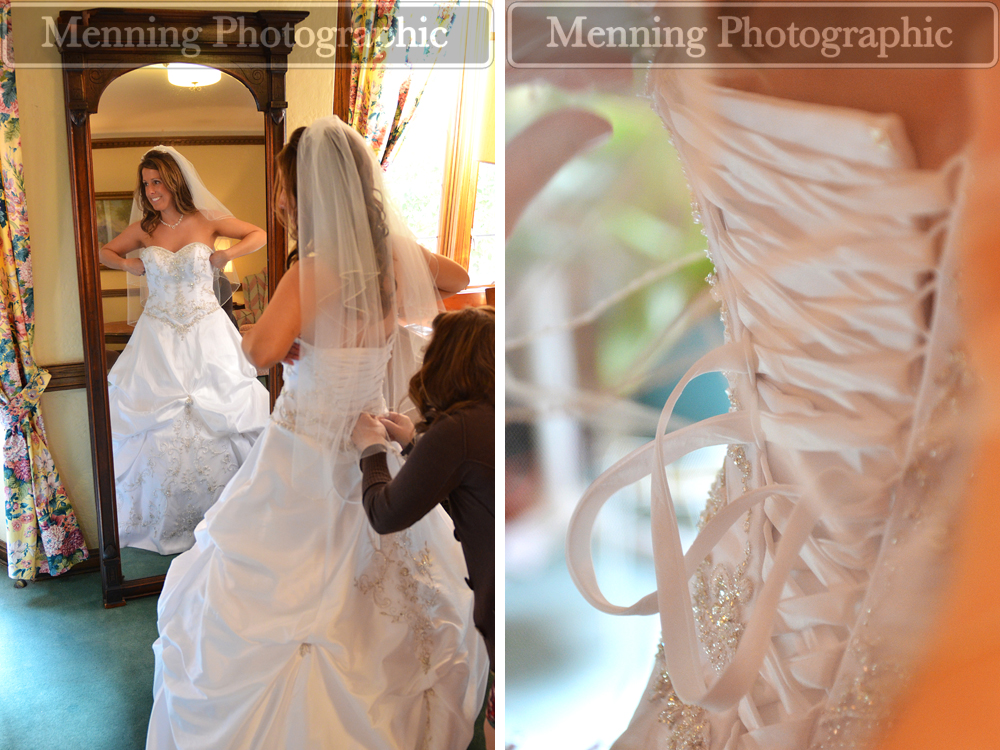 They were married at Trinity United Methodist Church in Youngstown, Ohio.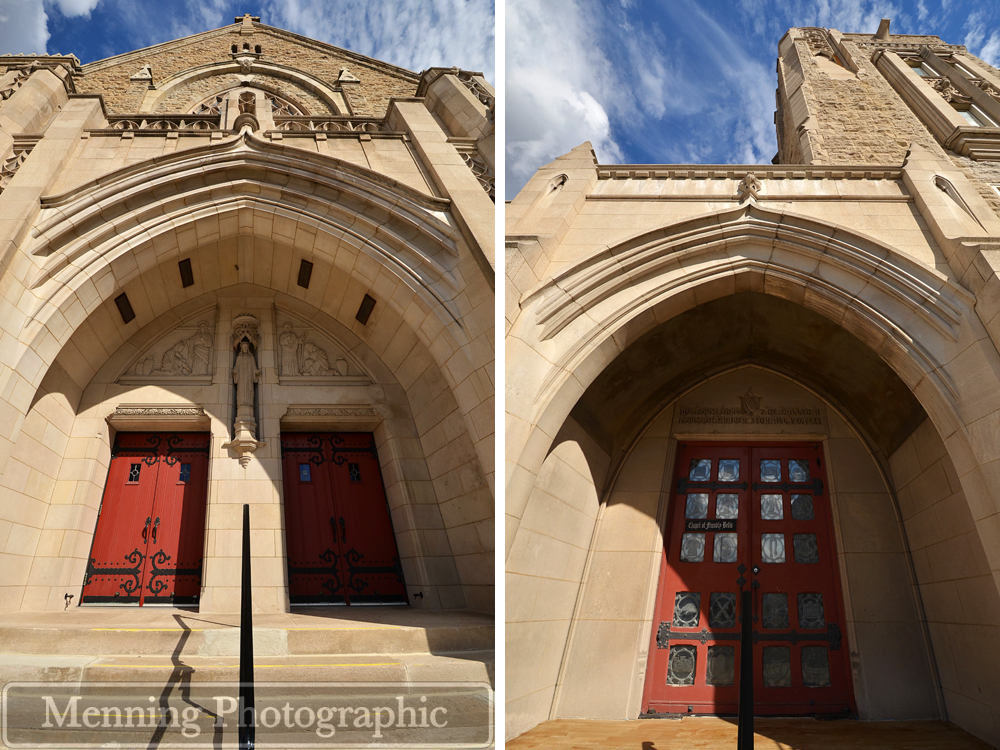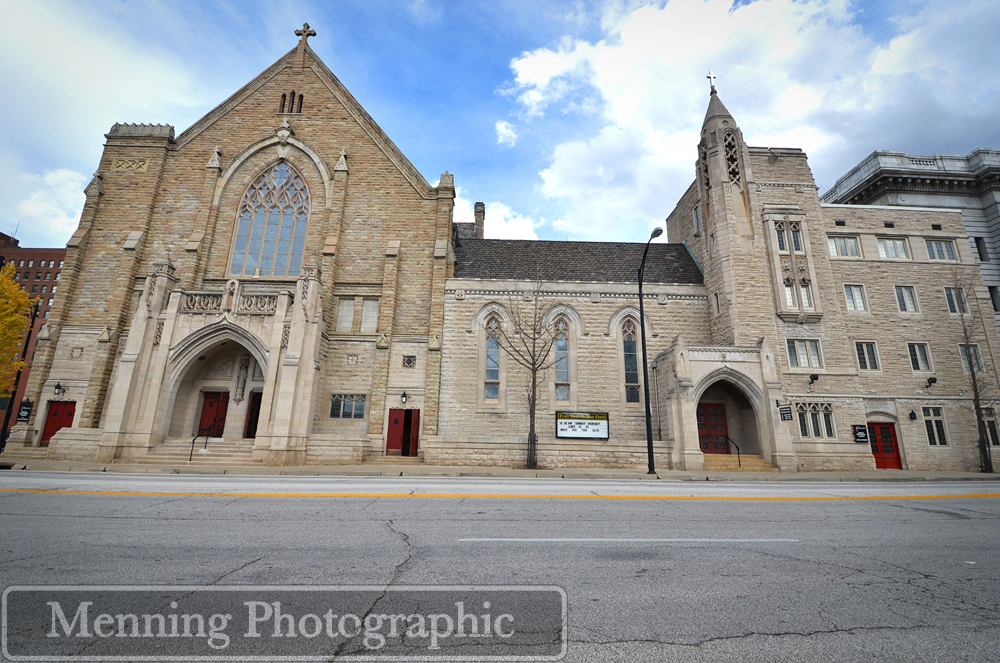 Jamey's Facebook status on the morning of their wedding day describes this moment perfectly:
"I can't wait to see the silhouette of my beautiful fiancée behind stained glass doors as she prepares to walk towards me. A short walk that will lead us down a path of faithfulness, support, love and happiness! I cannot wait to see you Paula!!! I'm the luckiest guy in the world!"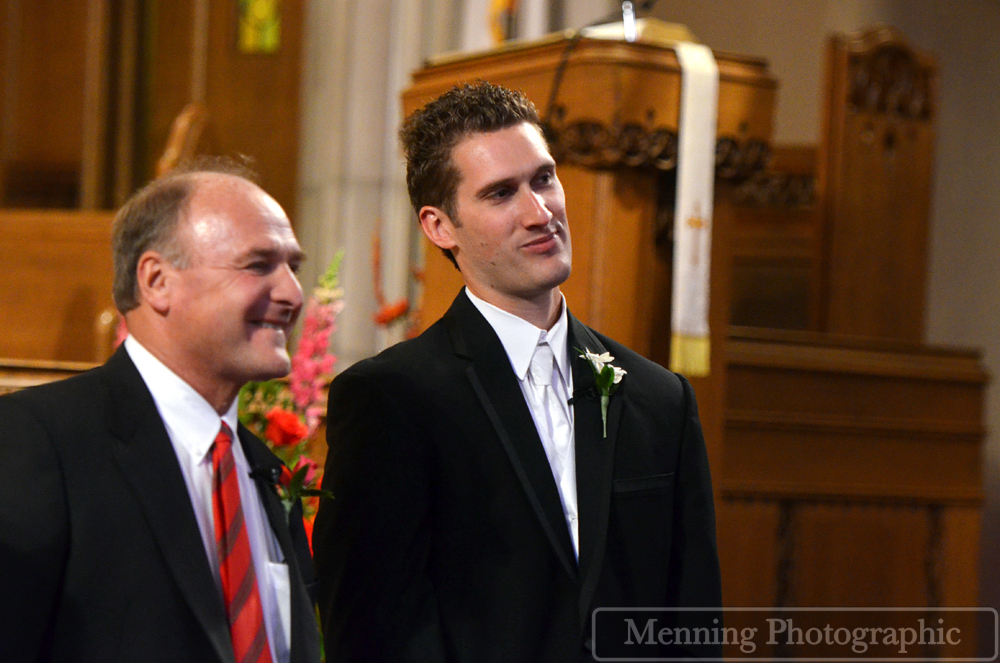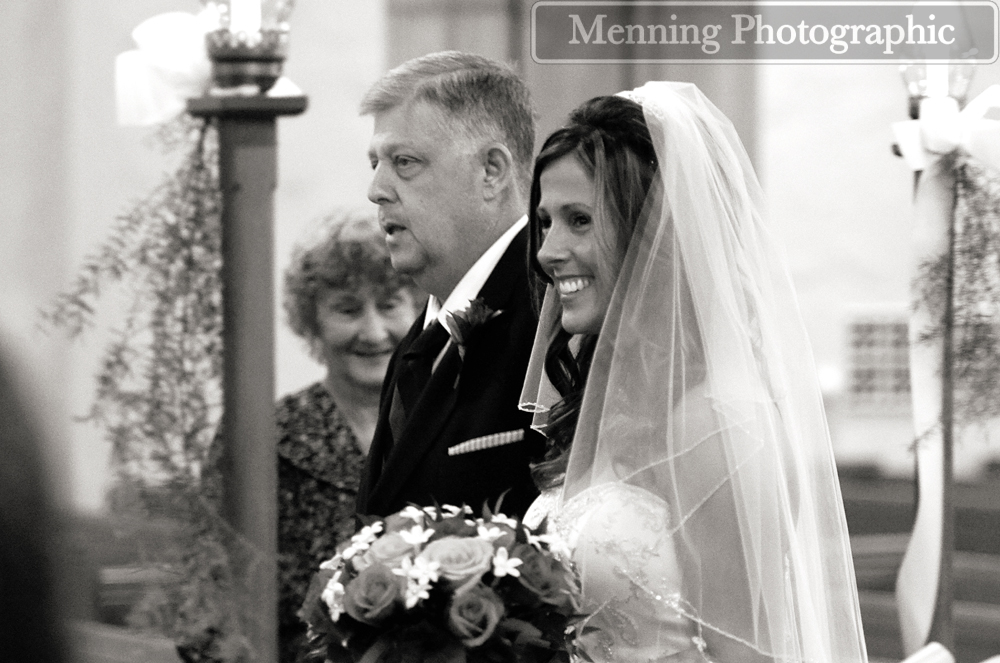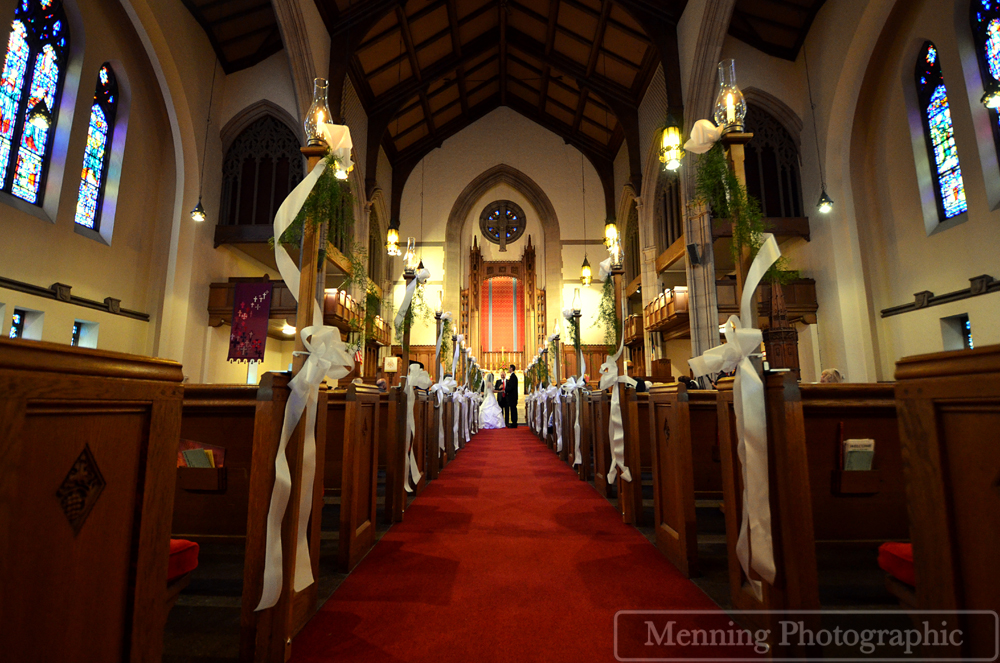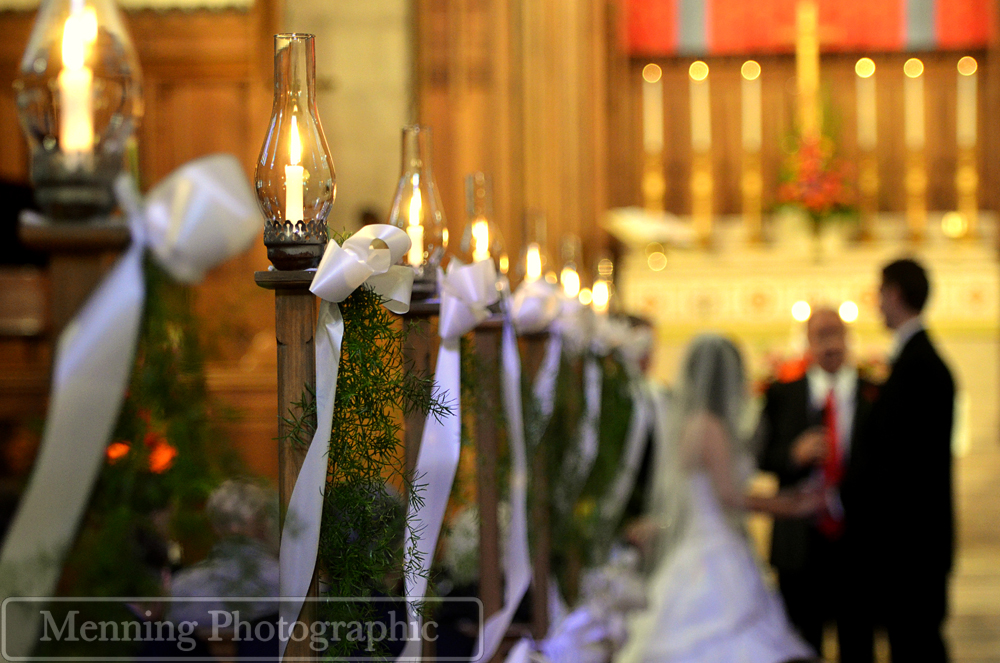 Their personal vows were so special. They were funny, cute, heartfelt, and sincere.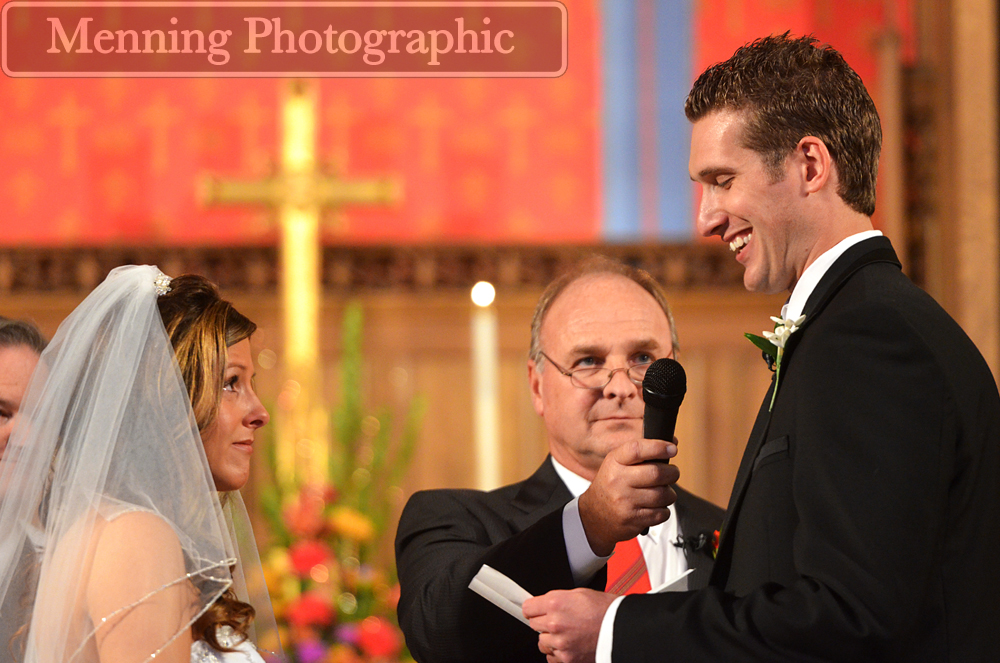 Because of the layout of the church, we could not get very close to the stage without completely disrupting the ceremony (which we, of course, would never do!) so we were infinitely glad we had our telefoto lens to capture the tears on the bride's face during the vows.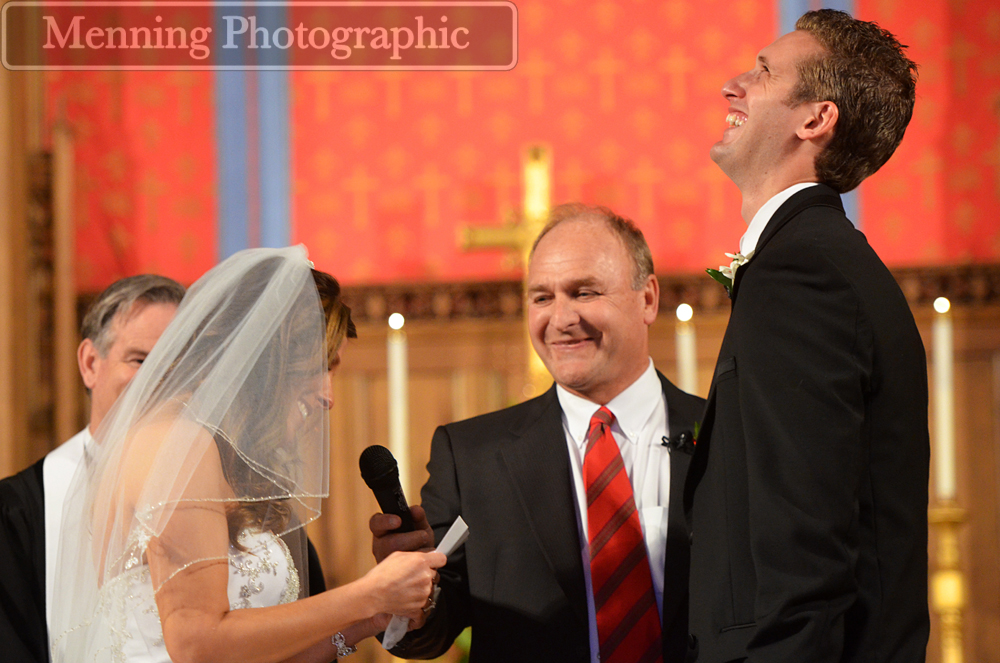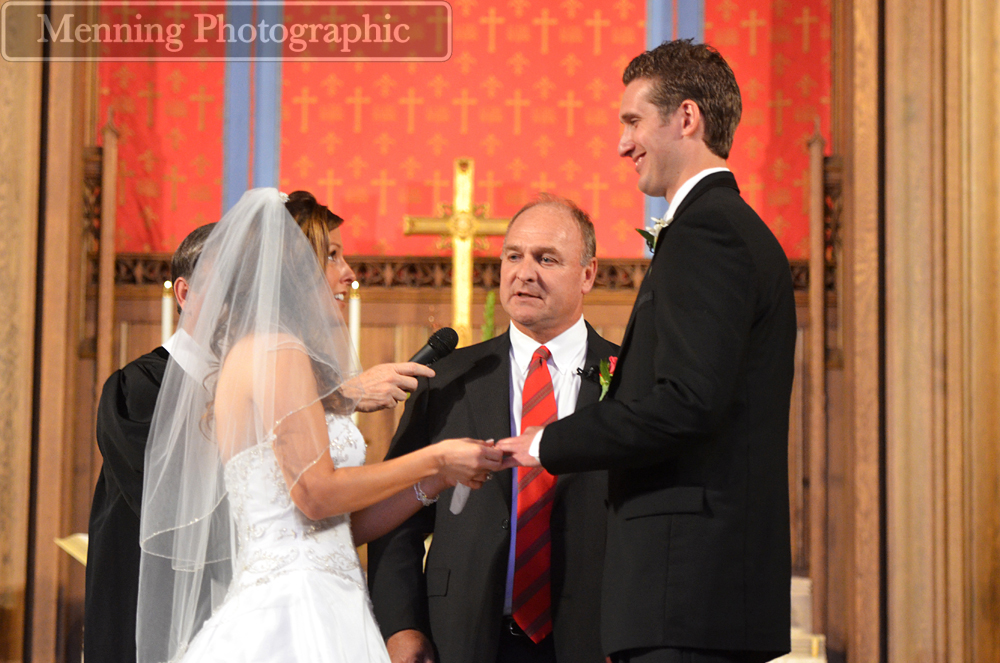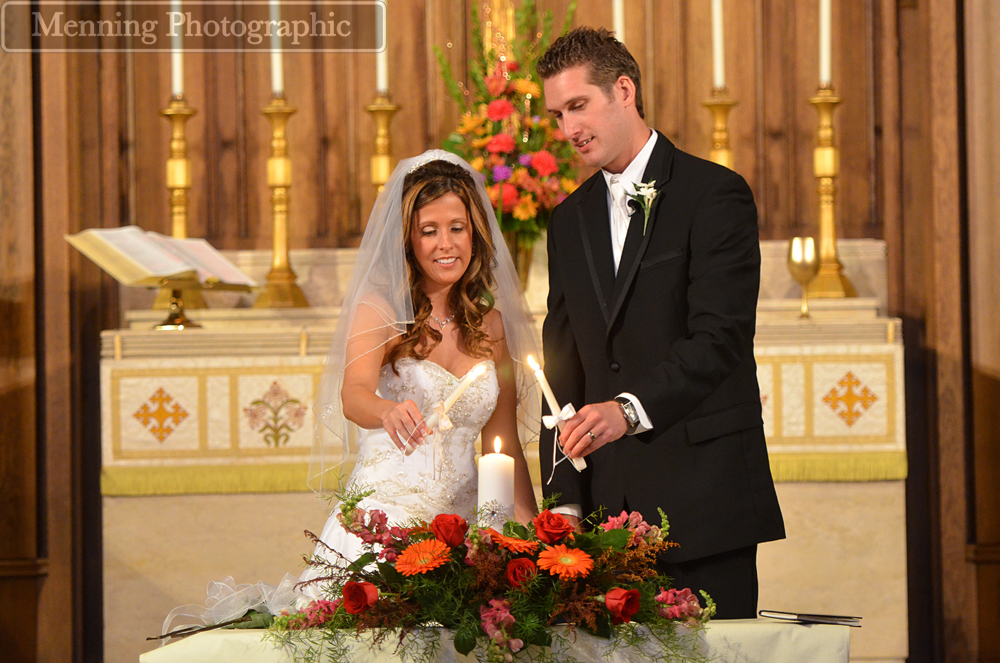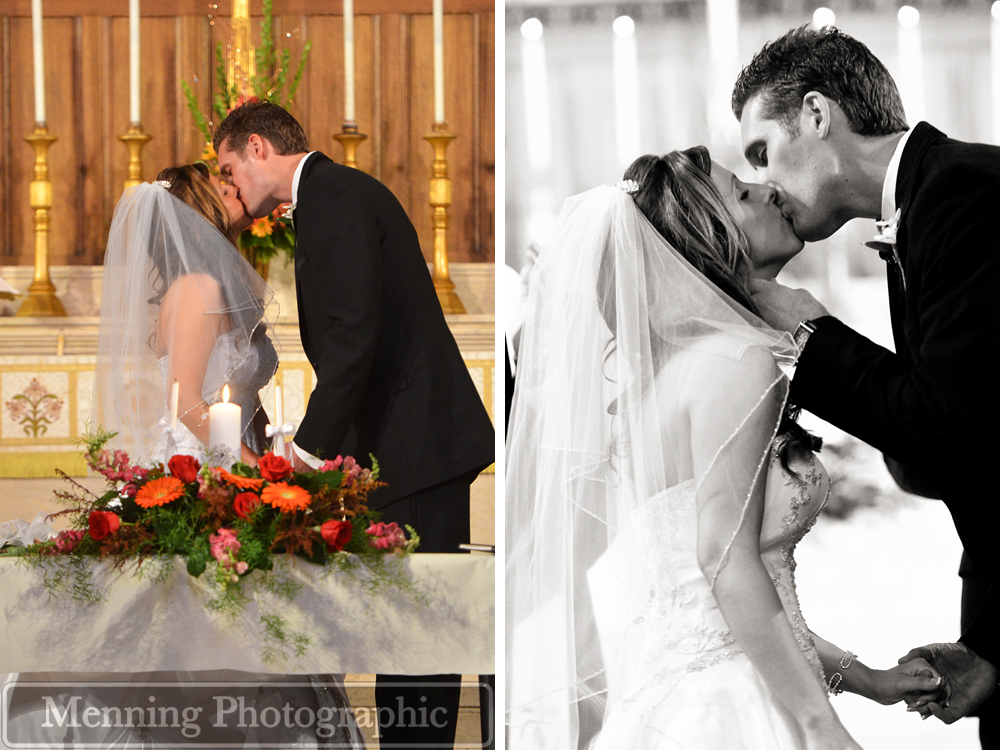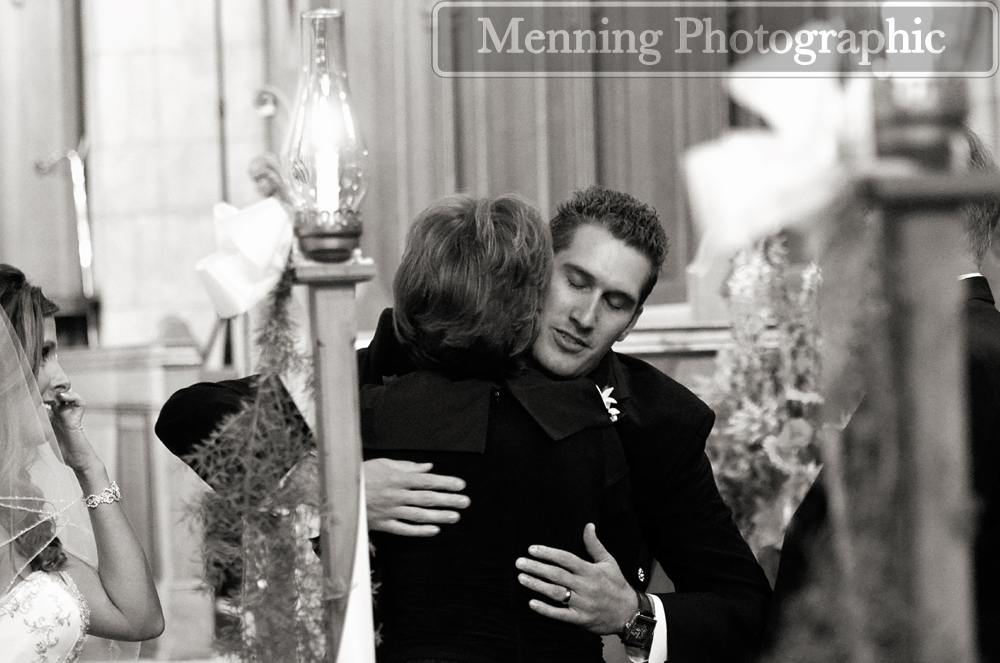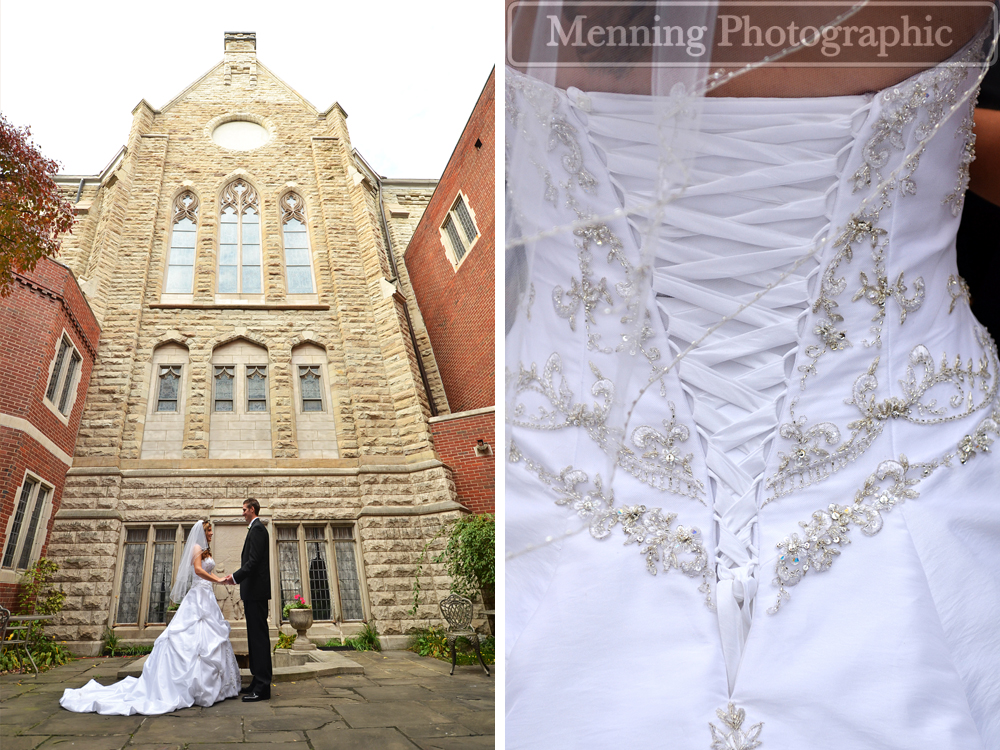 We spent a portion of the creative photography session with Jamey & Paula at Stambaugh Auditorium.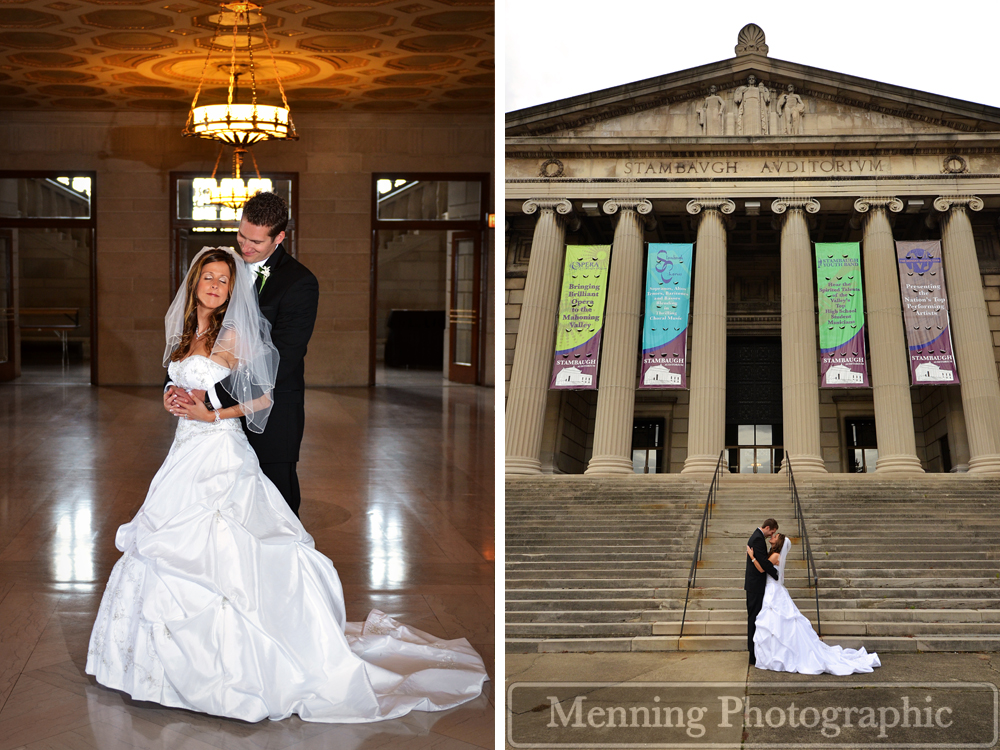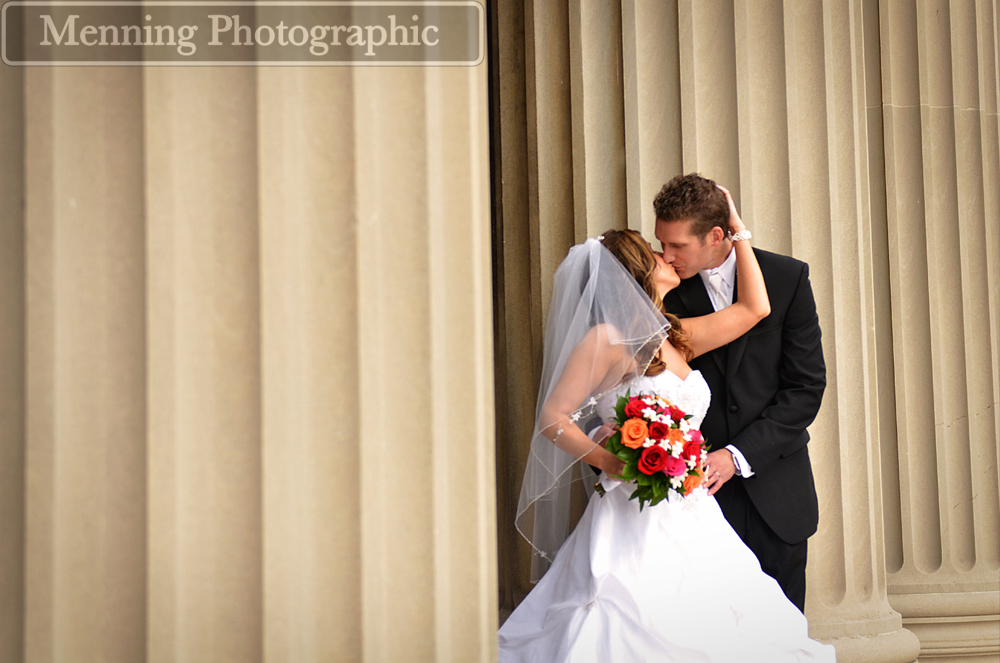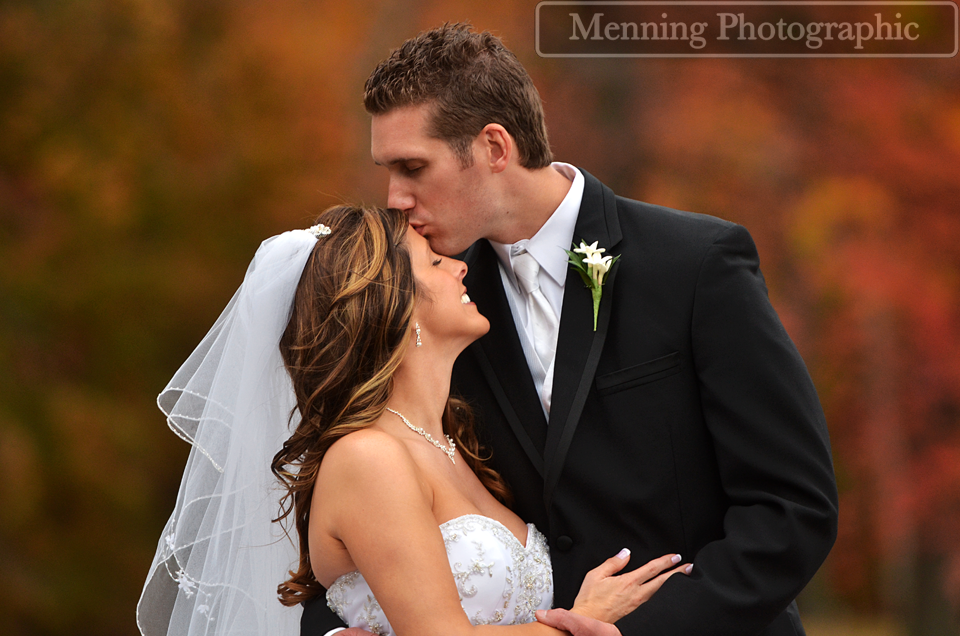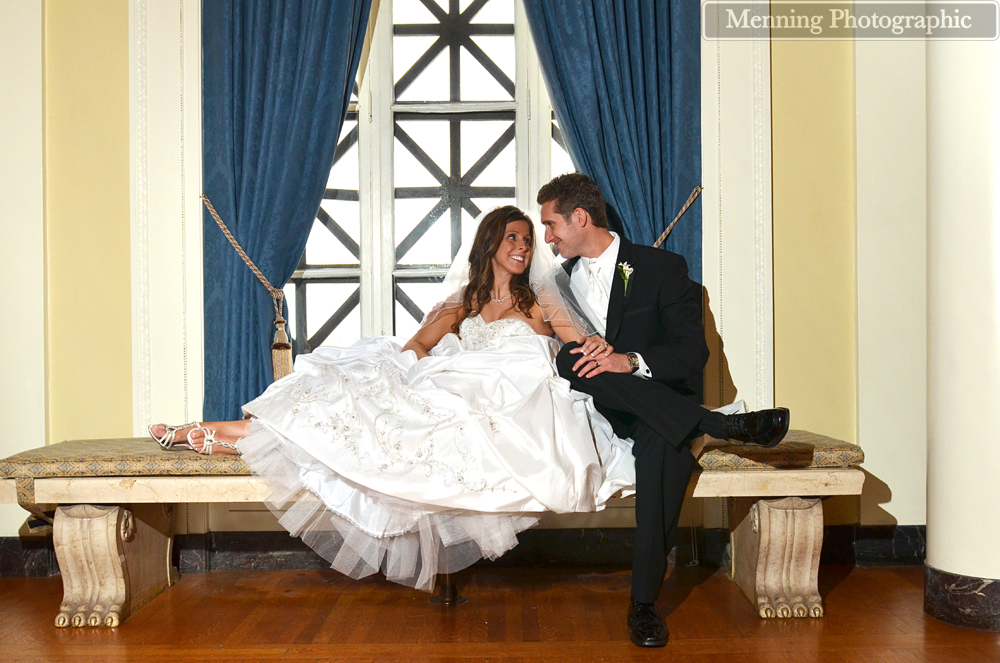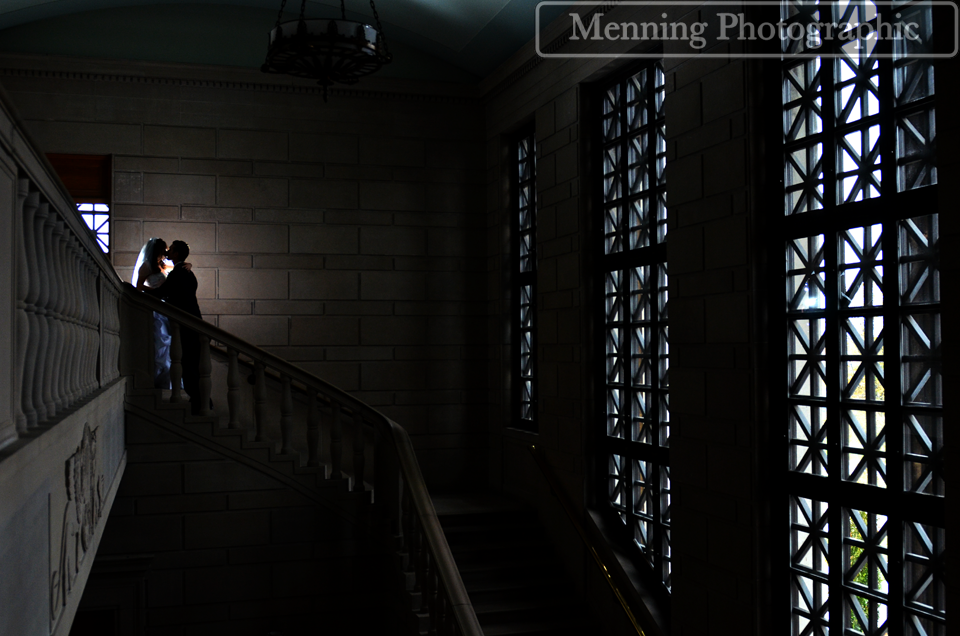 We also traveled to the suspension bridge (Cinderella Bridge) in Mill Creek Park.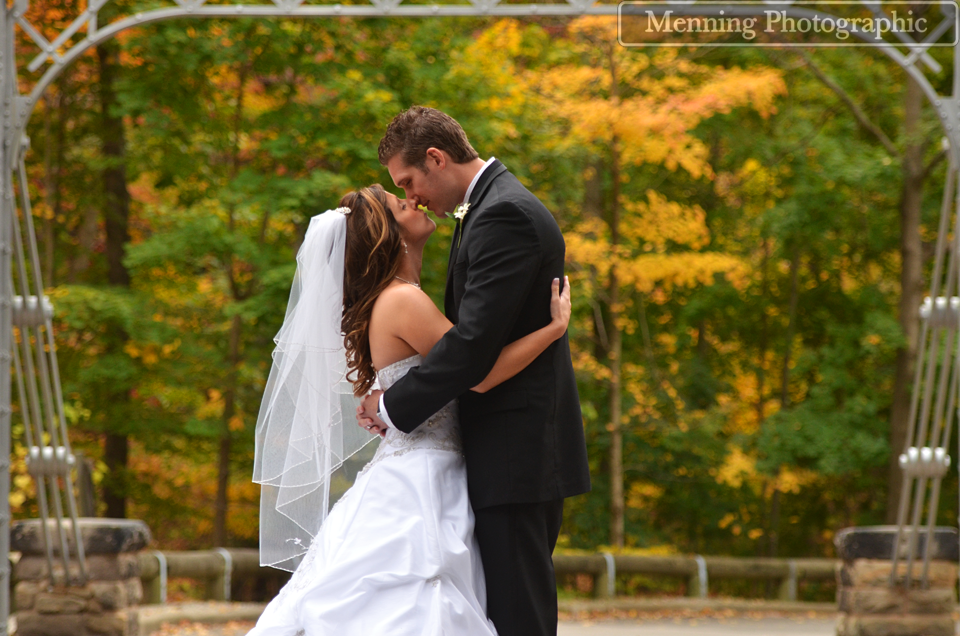 We even had some time to photograph the good looking married (!) couple at the overlook and in the Rose Garden. They planned a lot of time for portraits, which we LOVE! 🙂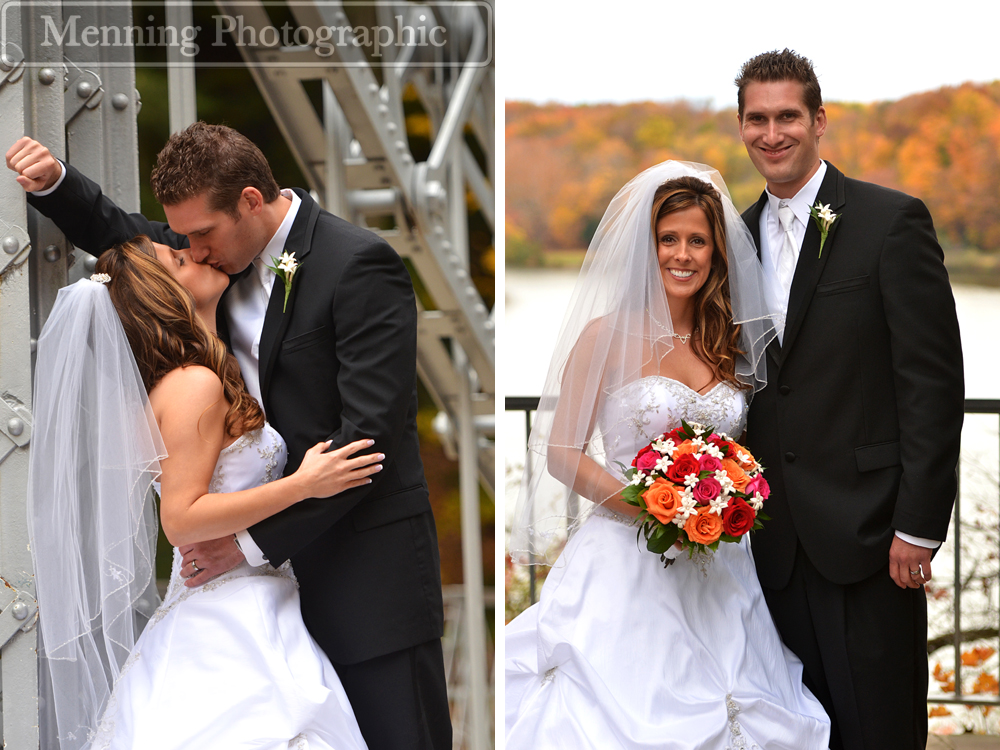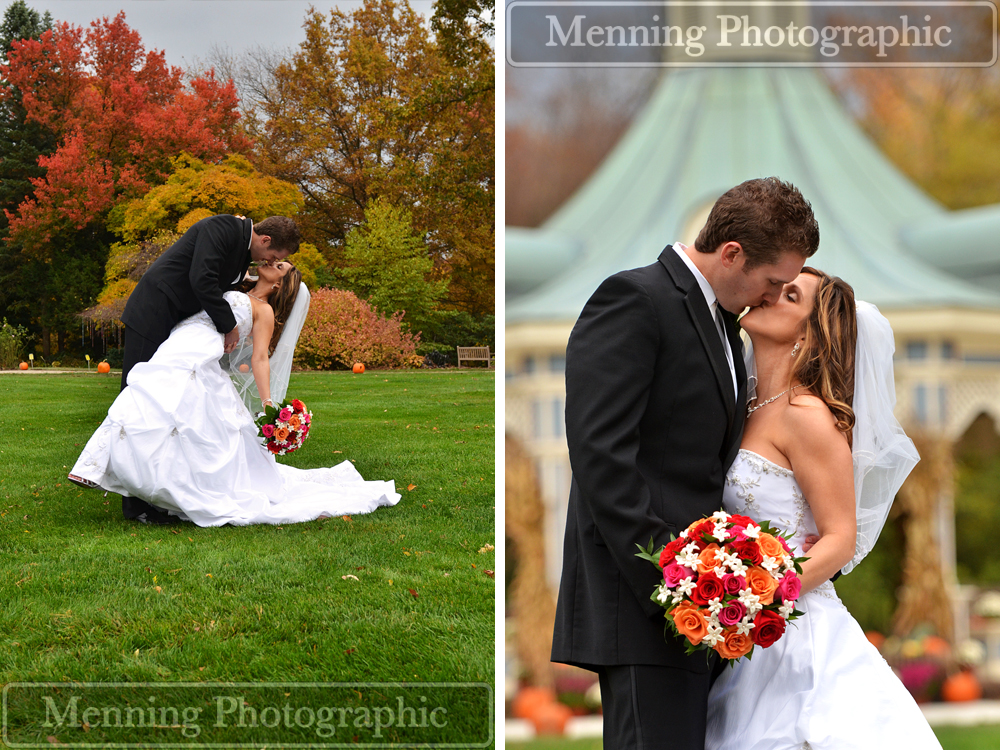 Paula and Jamey included a lot of photos from their engagement session as reception decor and favors for guests.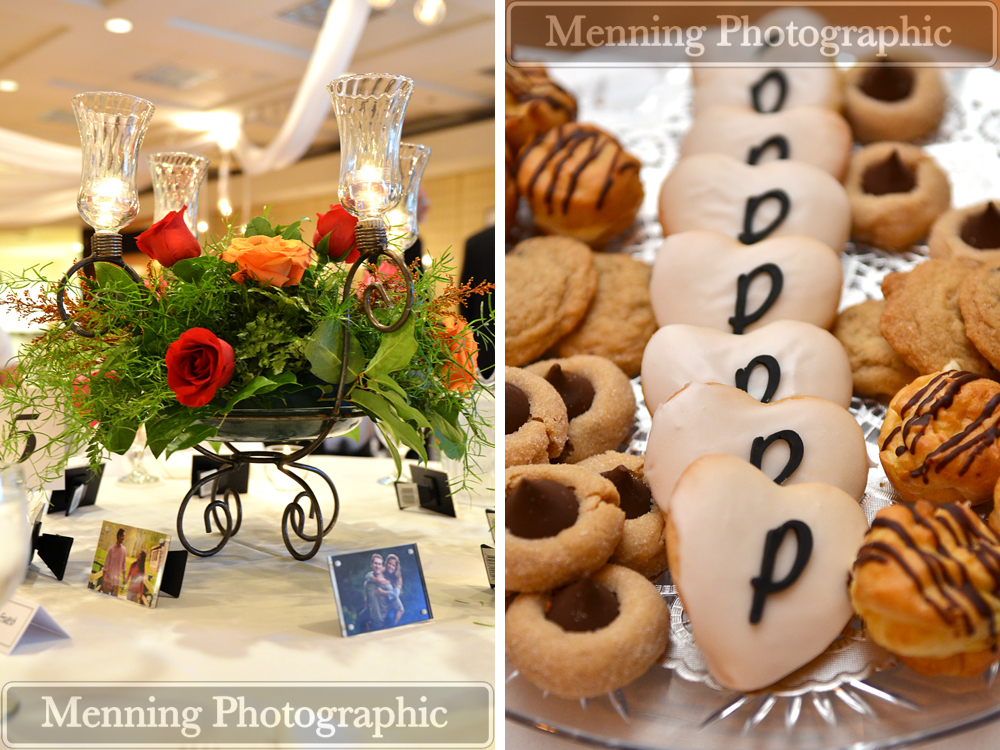 The Cake Boutique crafted a splendidly scrumptious & stunning culinary treat. 🙂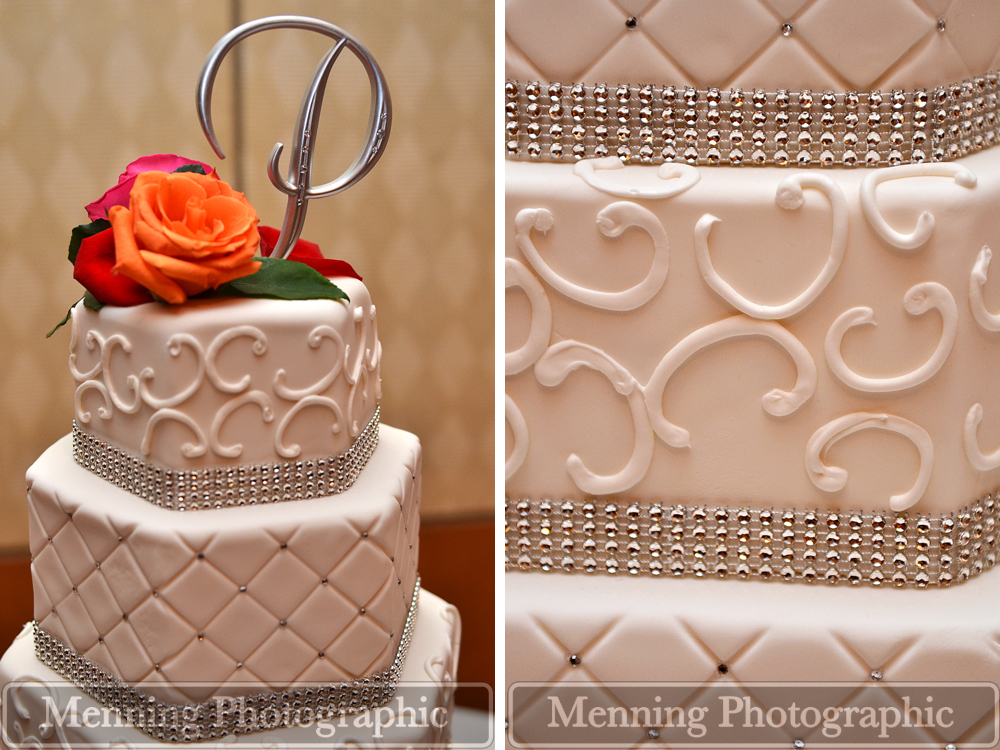 Jamey proposed to Paula with a video he made for her so the couple wanted to share a video with their guests of their relationship and how they reached the wonderful point of marriage. They exchanged the glance caught in the bottom left photo during that video. 🙂
Jamey's facial expressions during the cake cutting were comical.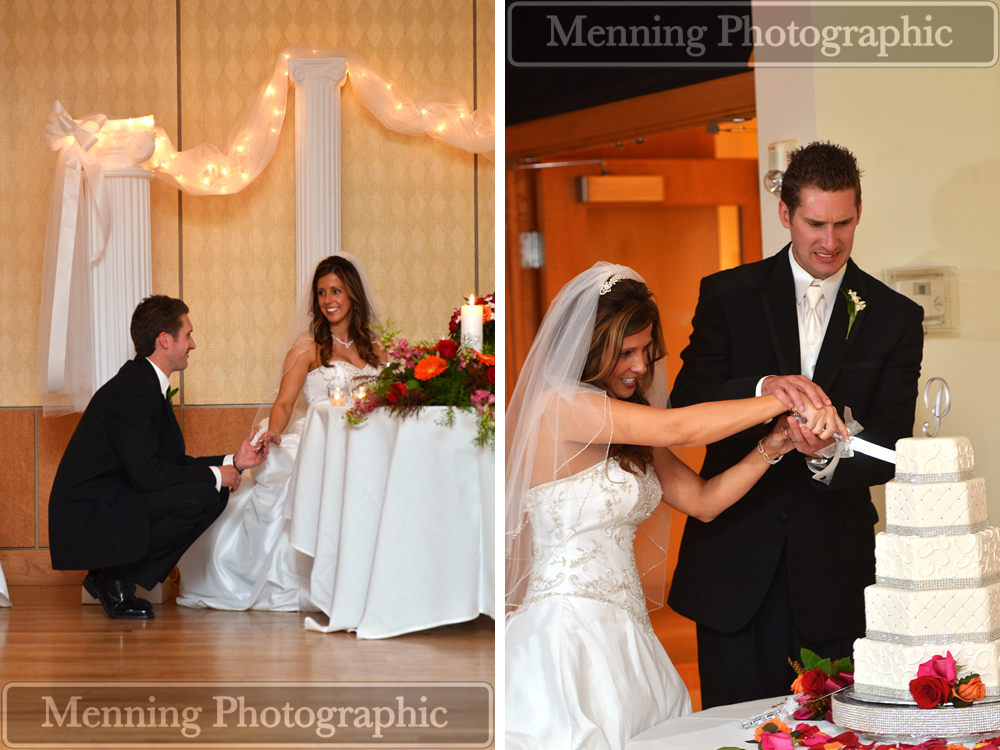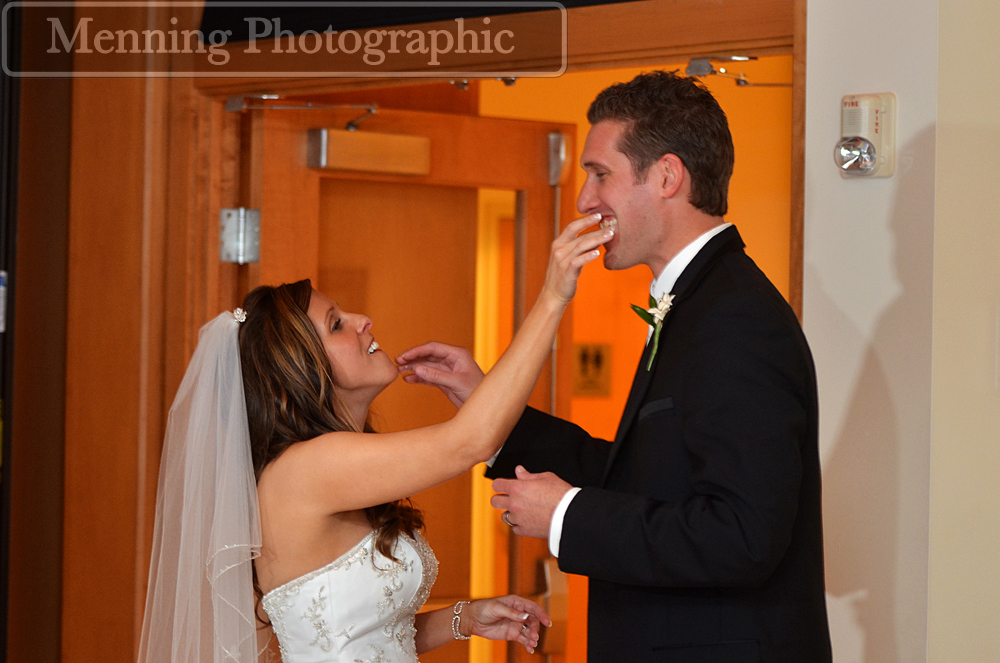 The groom's father enjoying the video: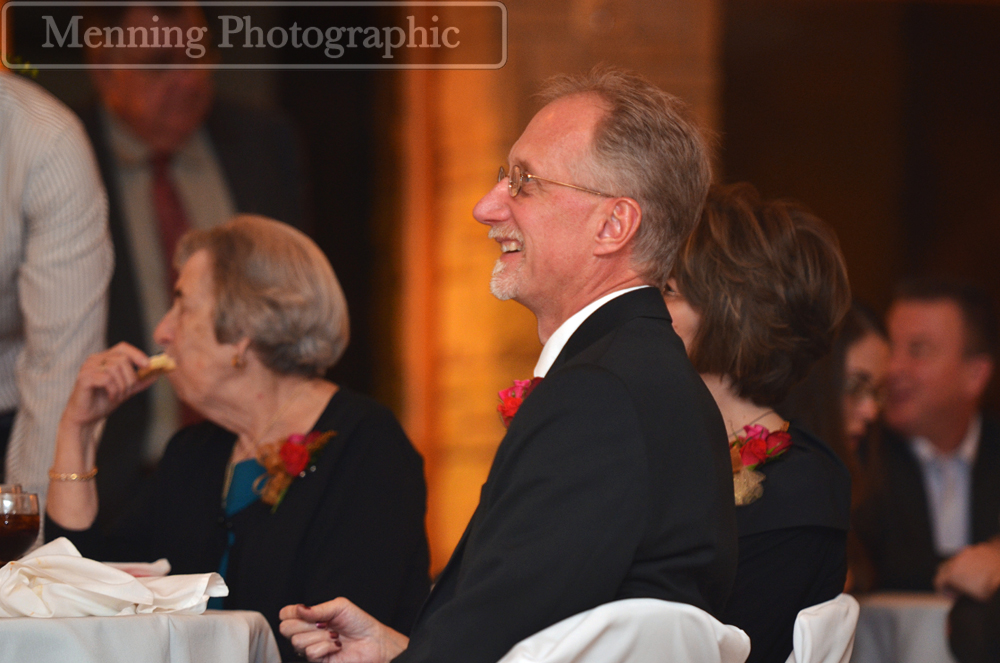 Their first dance was so romantic. The decorations dangling from the ceiling were very elegant and classy.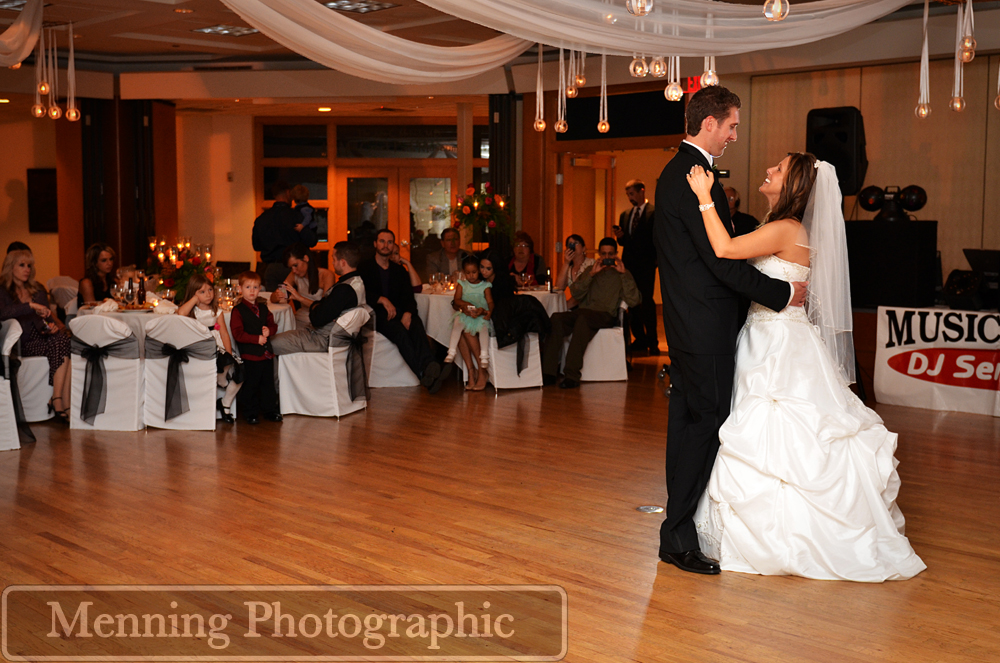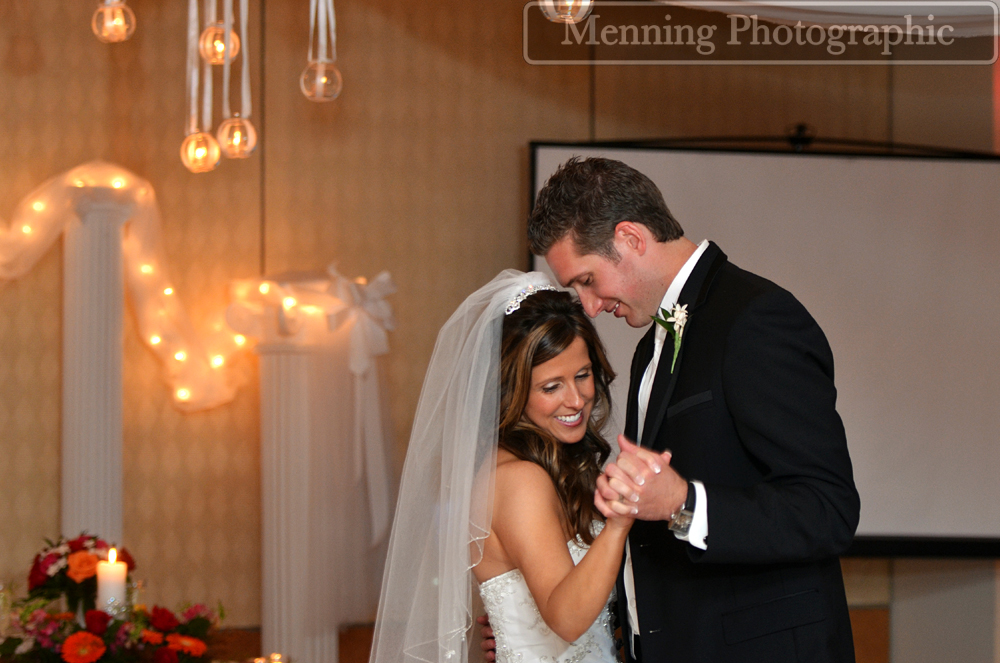 Not a face in the crowd could help but smile at the love these two share.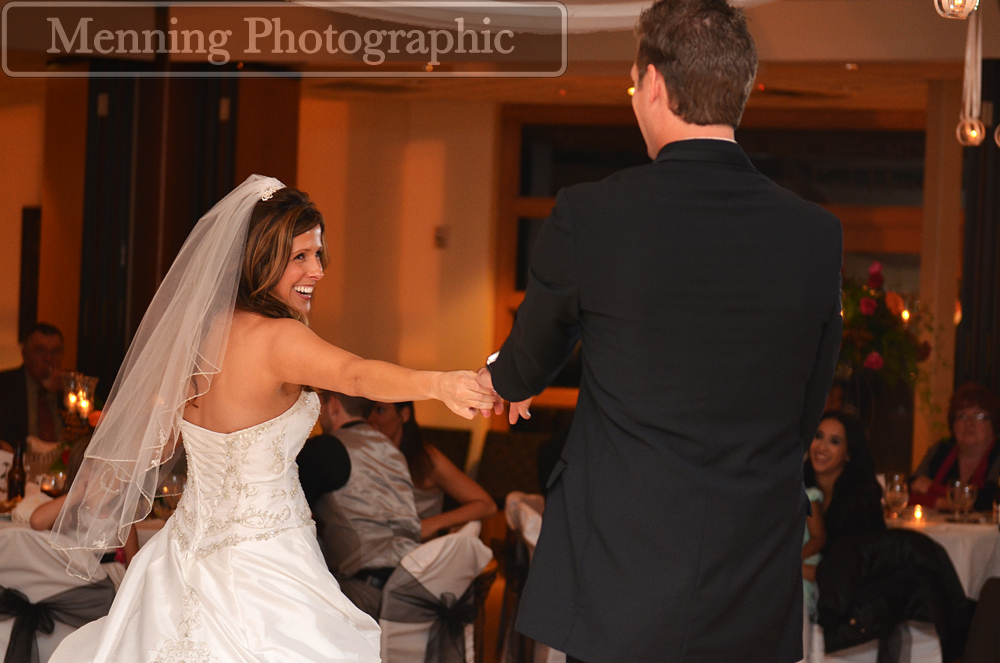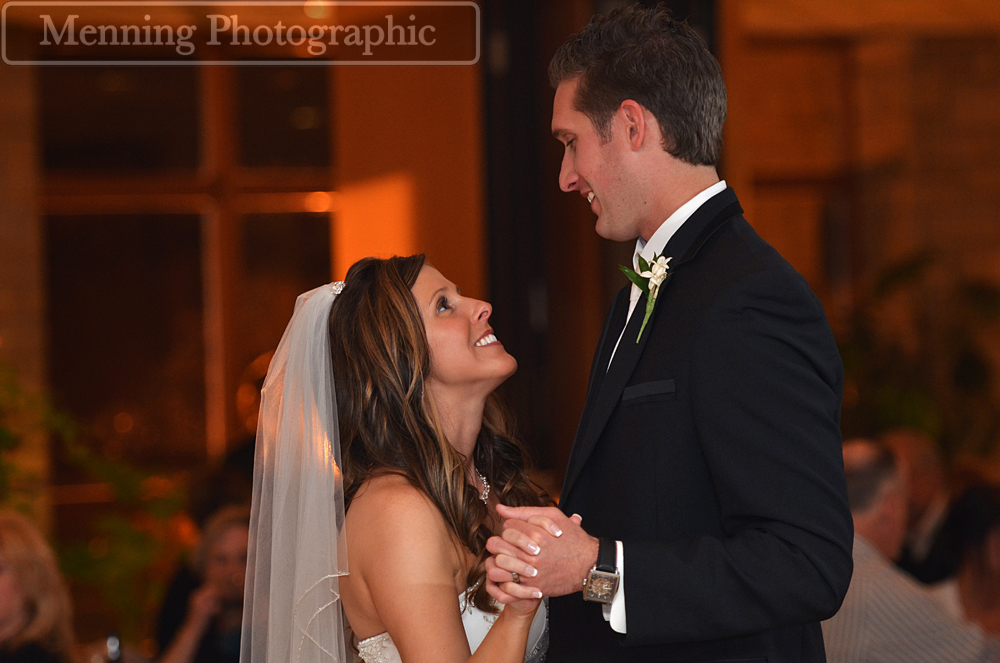 Then the dance floor was well and truly opened.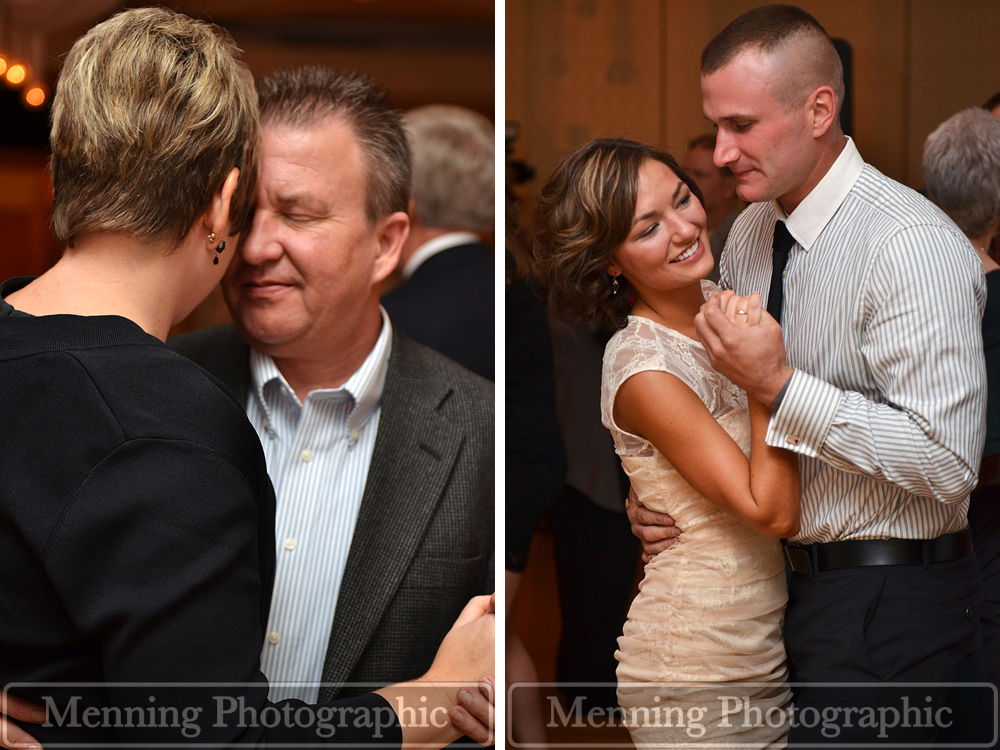 This adorable little guy was noshing on some cookies from the well-stocked cookie table.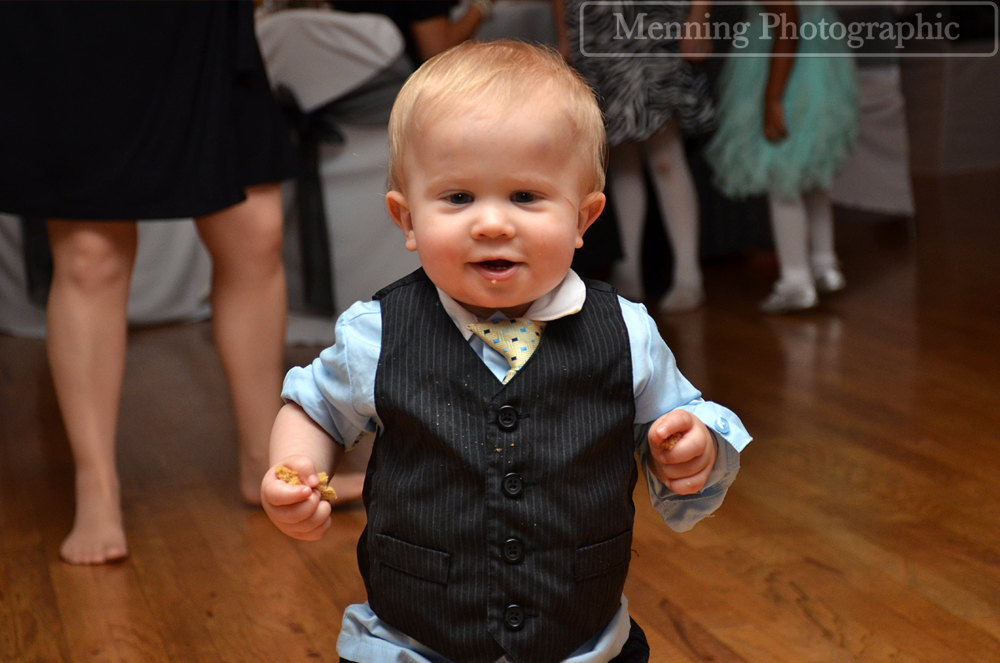 He's quite the dancer. More to come. . .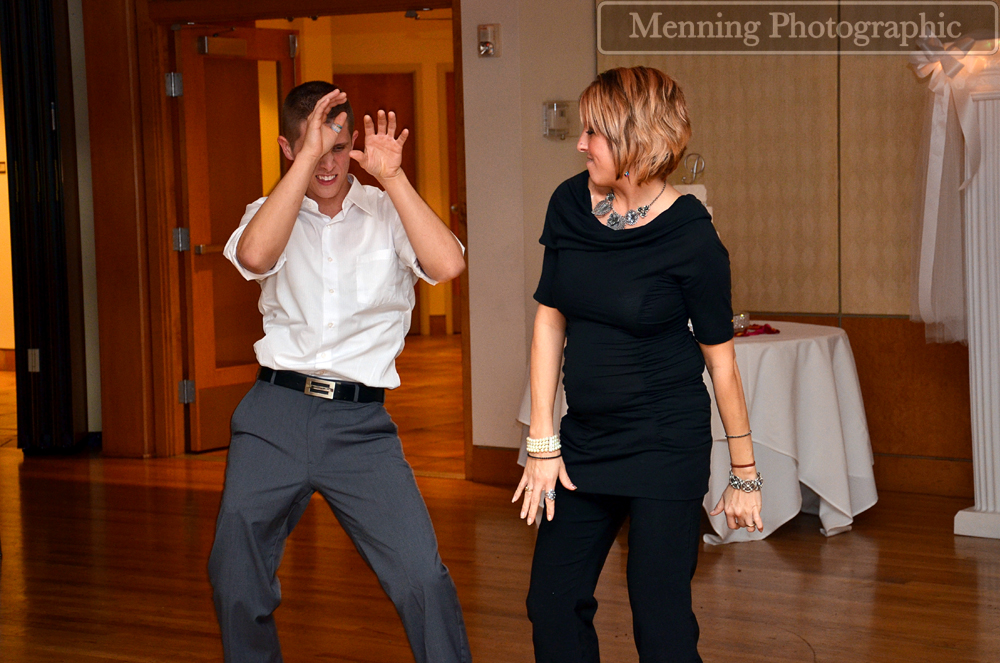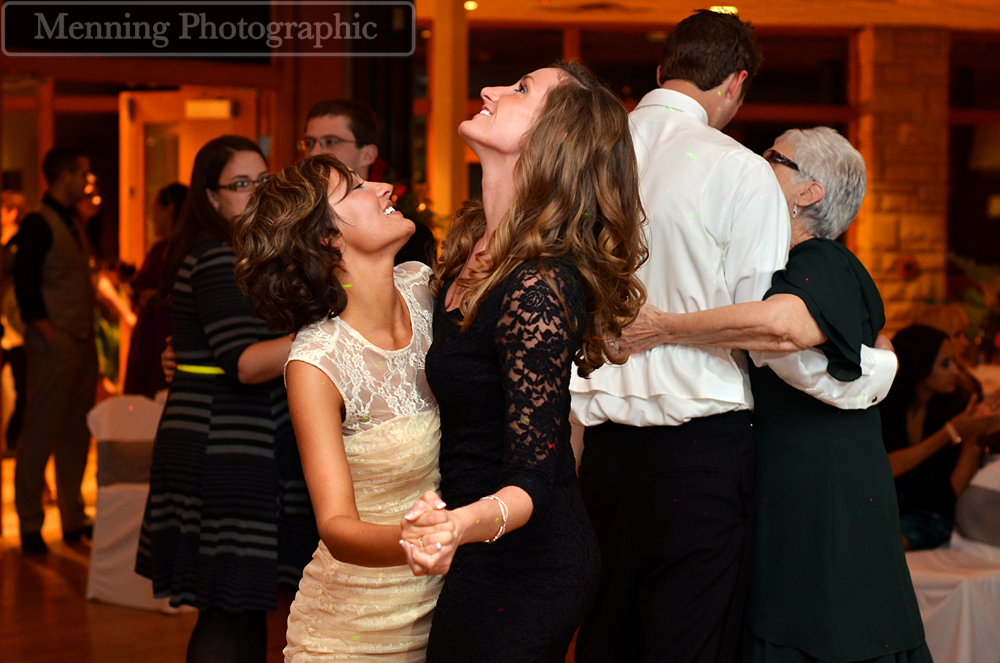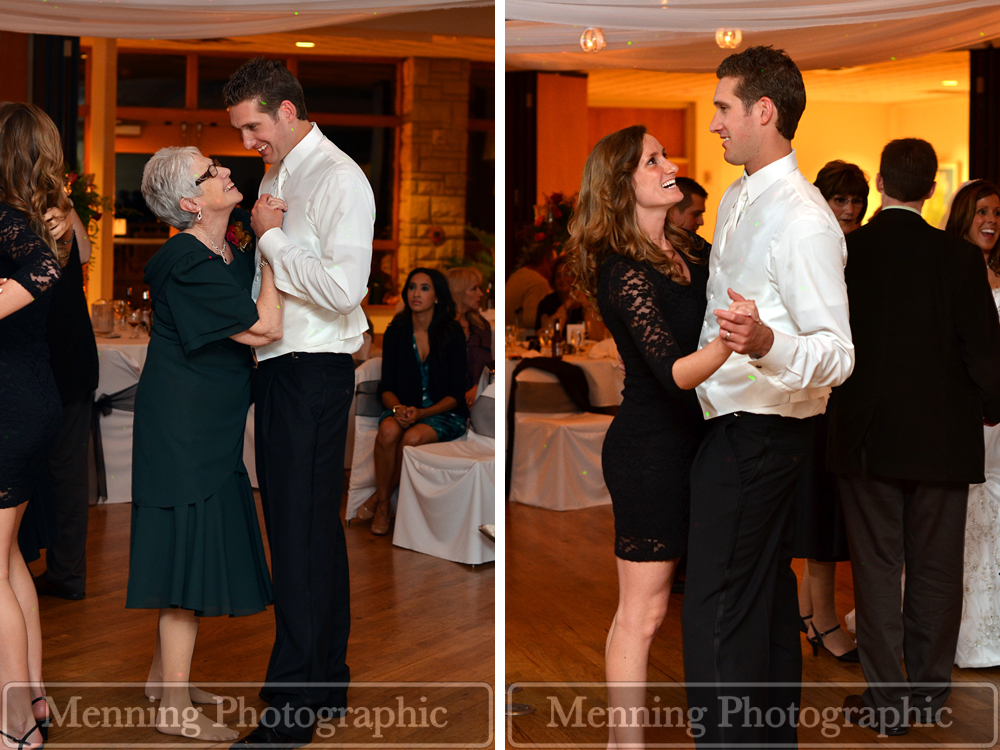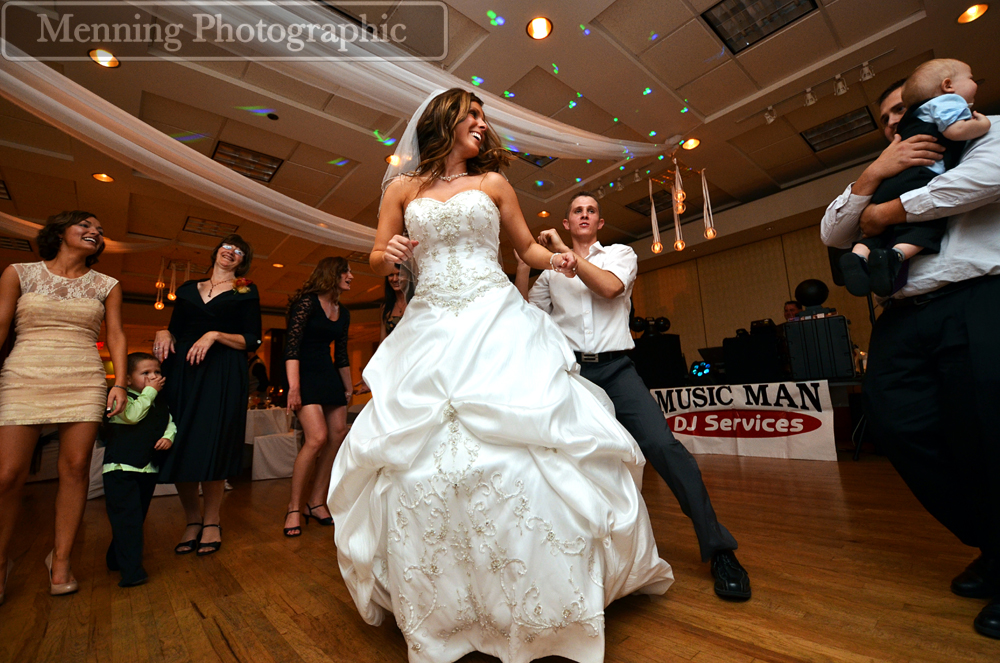 Romance 🙂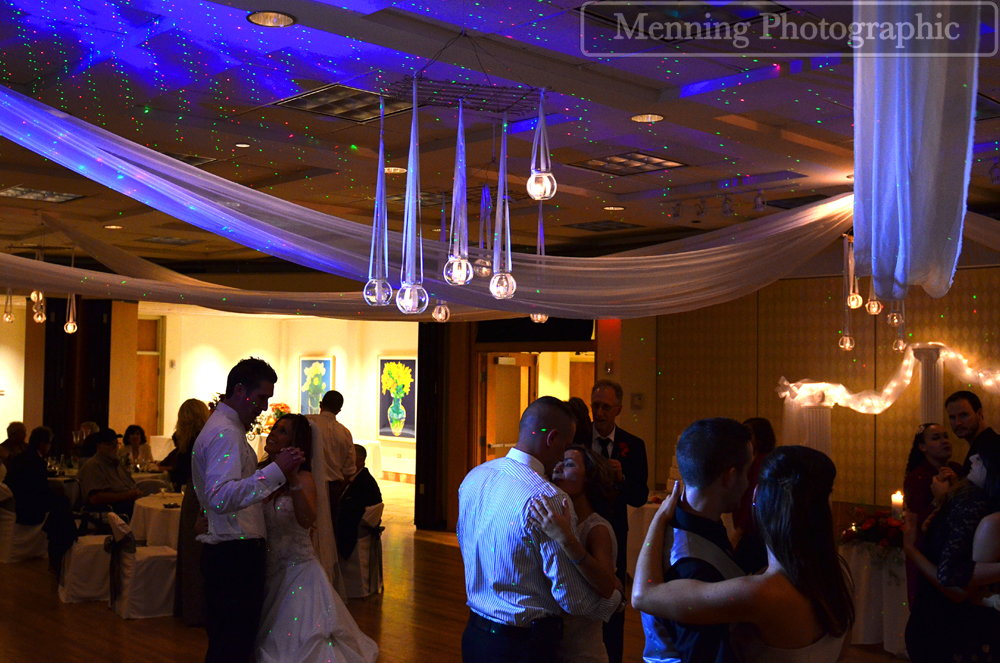 And then a dance-off between the groom's father and the bride's brother ensued. Everyone, including grandma, enjoyed it quite a bit!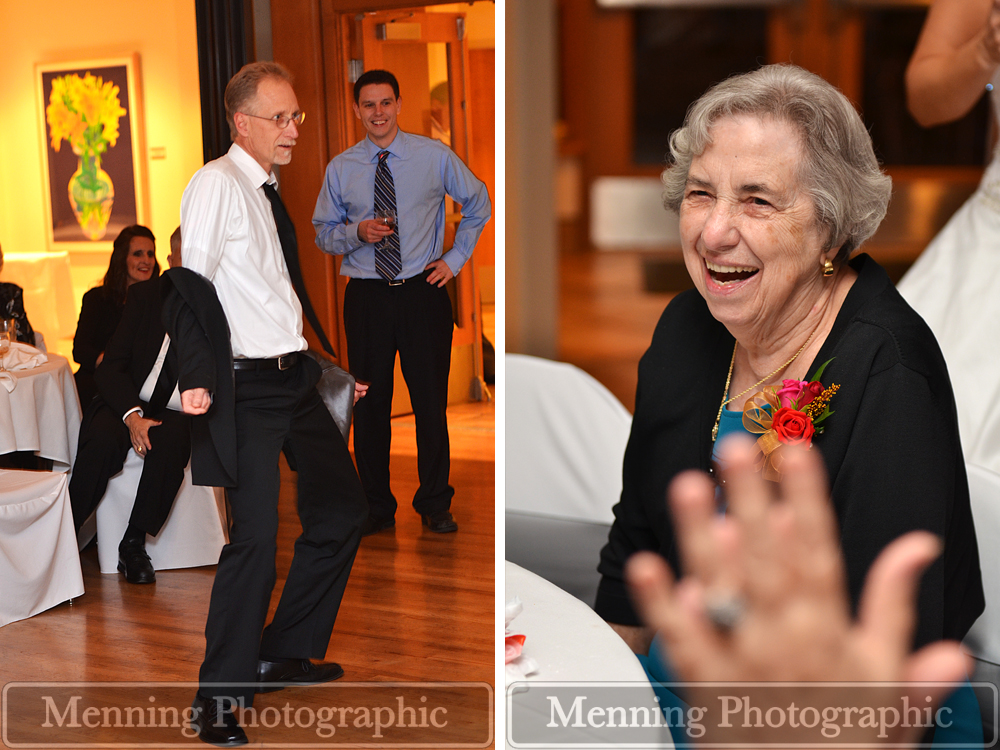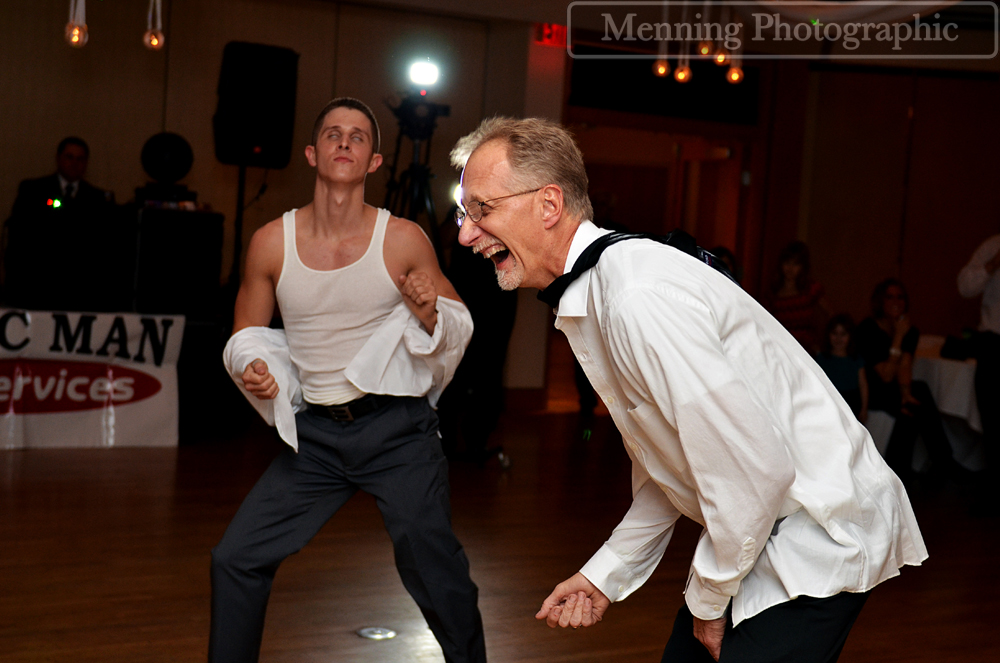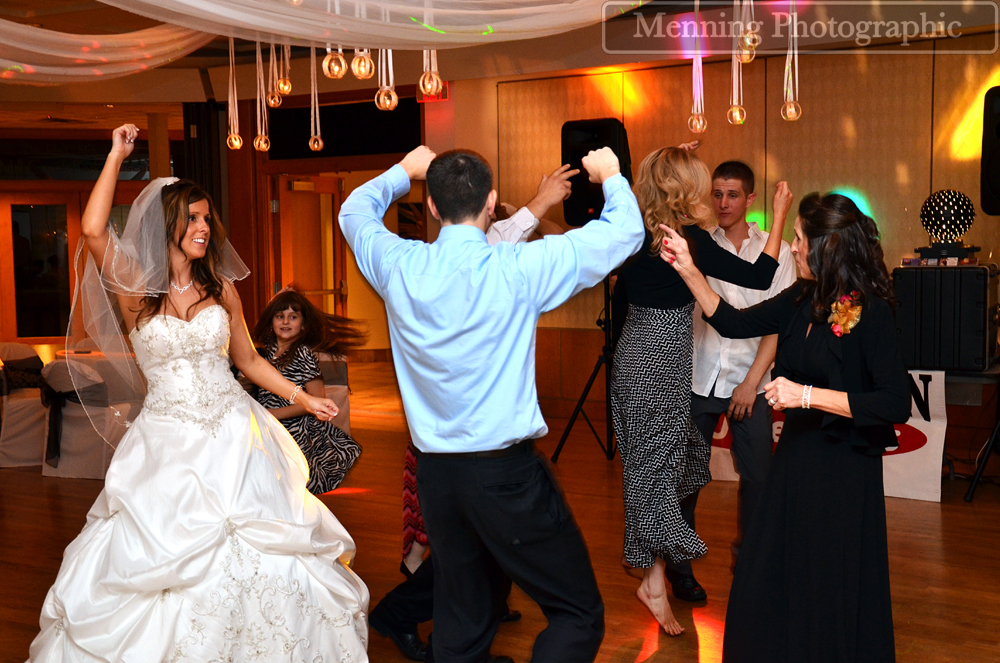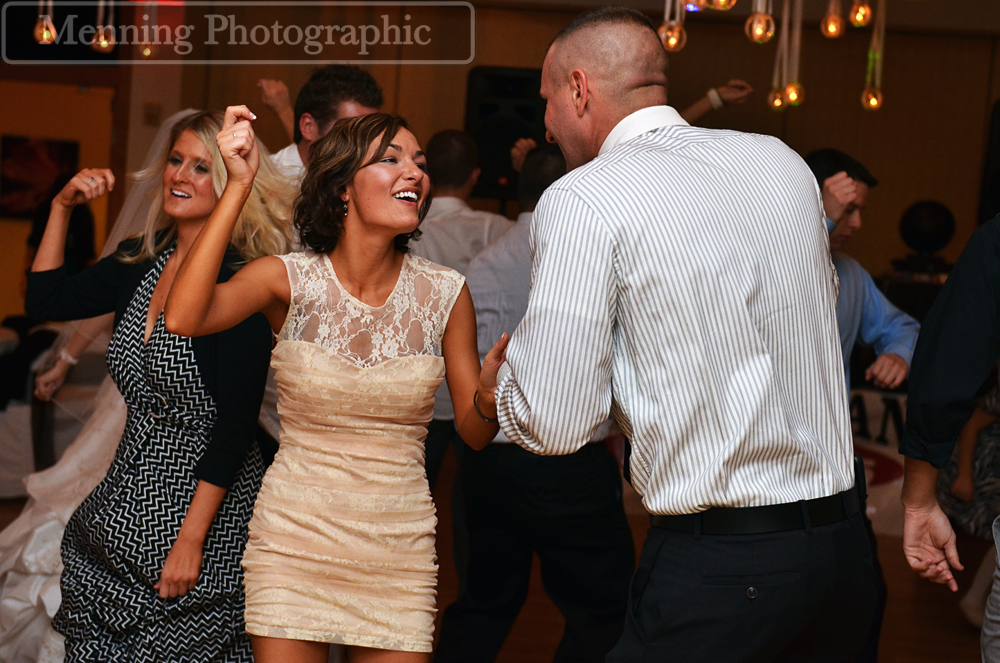 Just say yes to air guitar.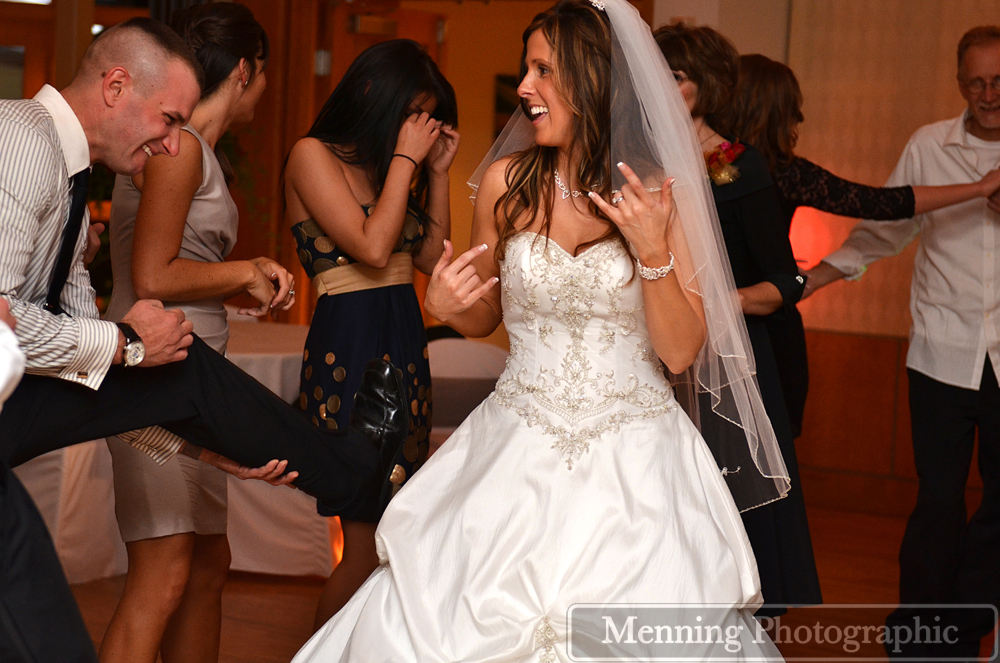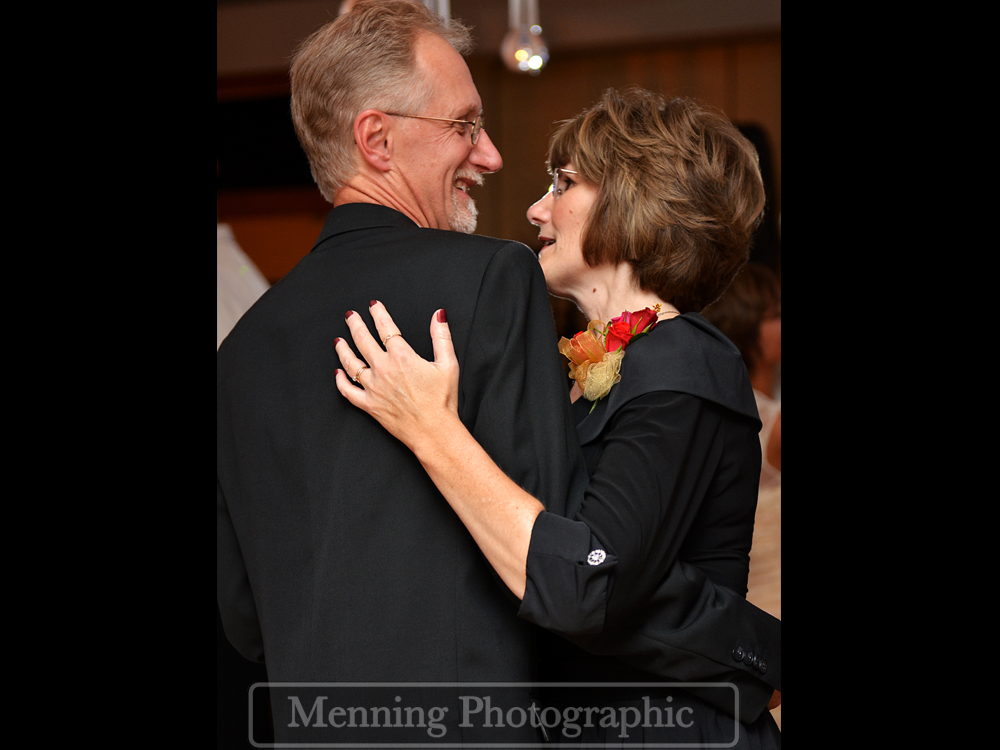 Group hug!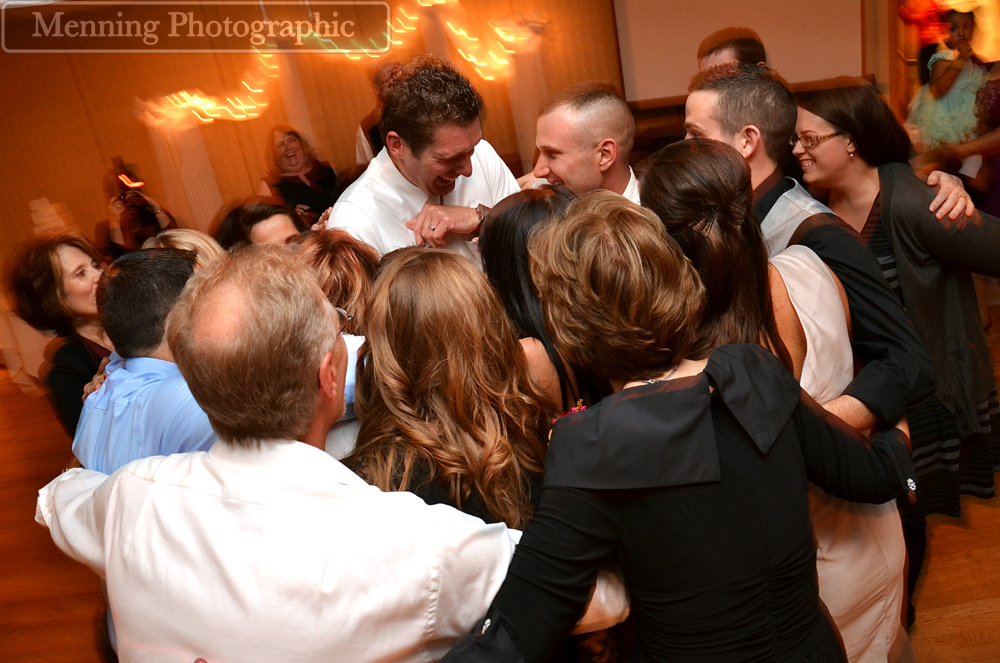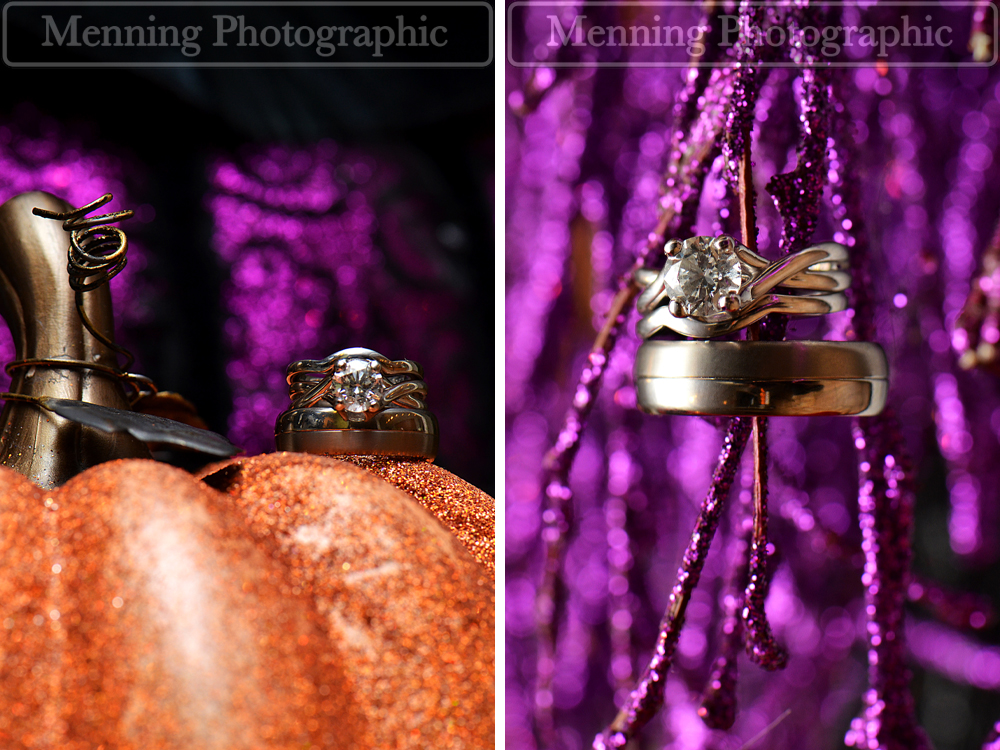 Whew, what a wonderful wedding celebration! We had a fun day with the bride, groom, and all of the great guests. We wish you much happiness, Paula & Jamey!
For more info on our engagement & wedding photography:
330.651.4849
info@menningphotographic.com
Facebook Us.
Find us on Twitter.