We got to photograph a WEDDING 5K Race! 🙂 It was awesome! Brooke and Erin love running and love each other so they went ahead and combined those things into one: A Race to the Altar 5K after which they were married. WKBN was there, which you can read about HERE. Unlike Brooke's & Erin's engagement session, this day was pretty crisp. The runners showed up for business nonetheless. 🙂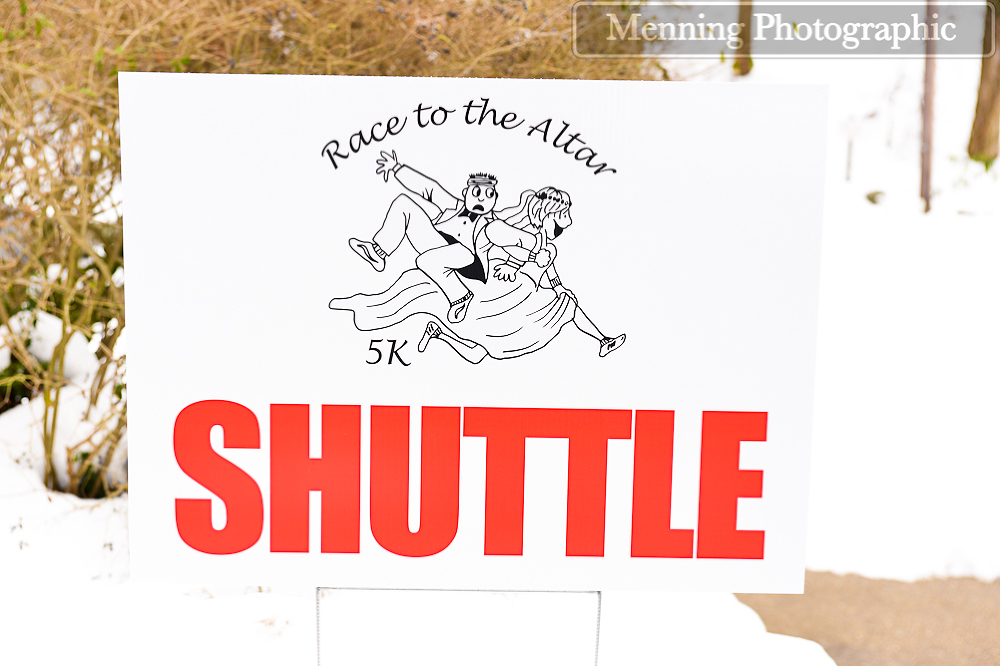 Brooke and Erin planned this all themselves; they mapped the course, cleared everything with Mill Creek Park, had the roads blocked off, had official timers, and spread the word about the race/wedding. They did a phenomenal job! I heard nothing but great compliments about how clear the course was despite some winter weather and how seamlessly everything was organized. On your marks!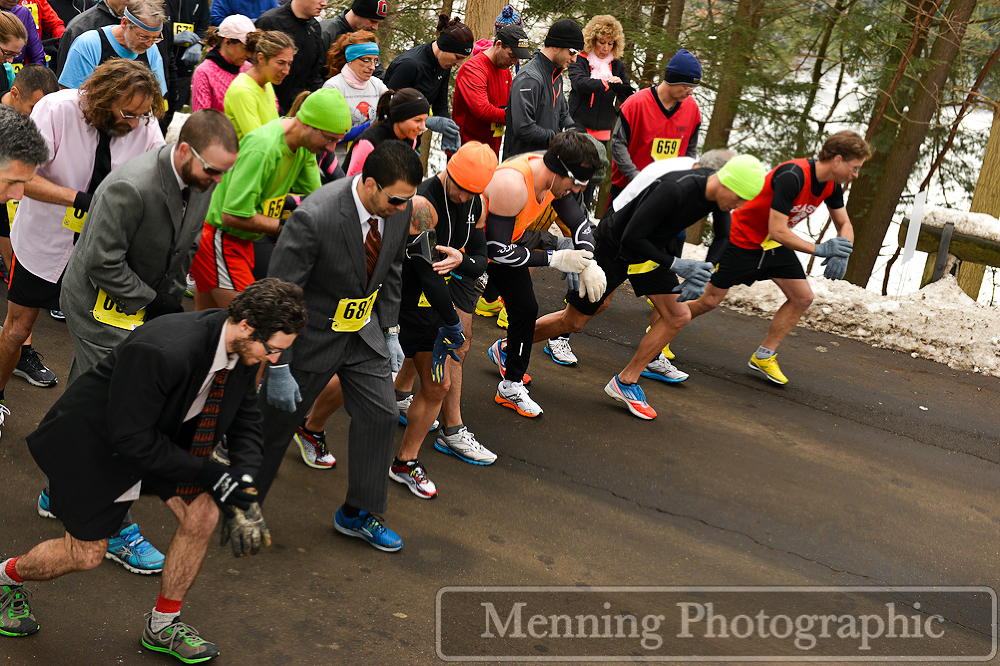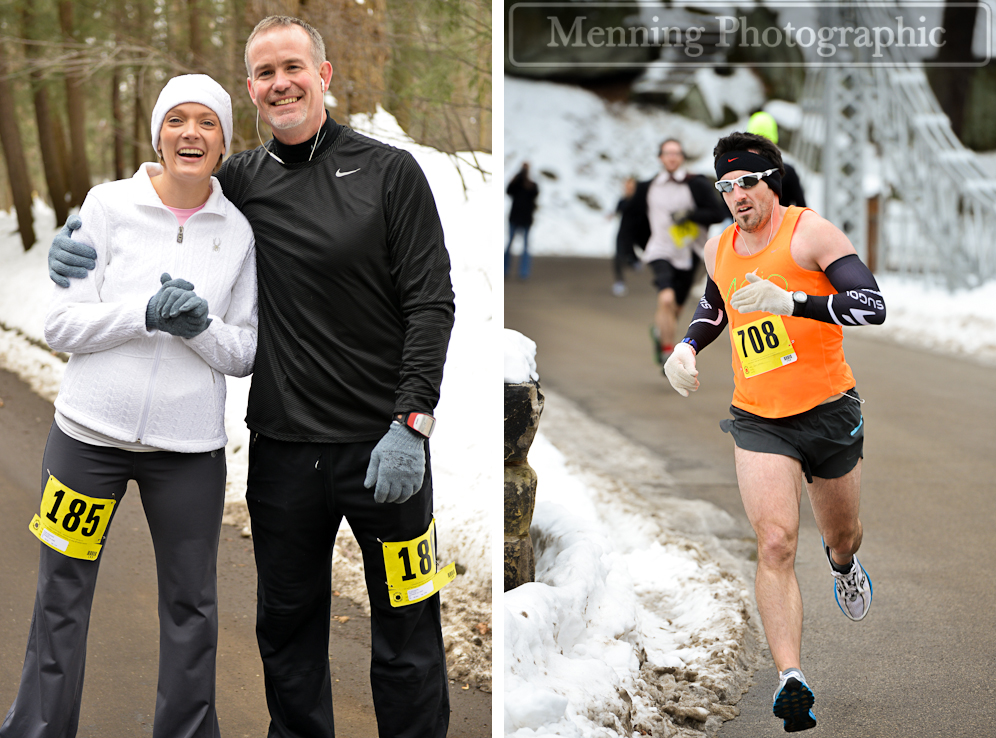 Their friends dressed the part of wedding goers for the race.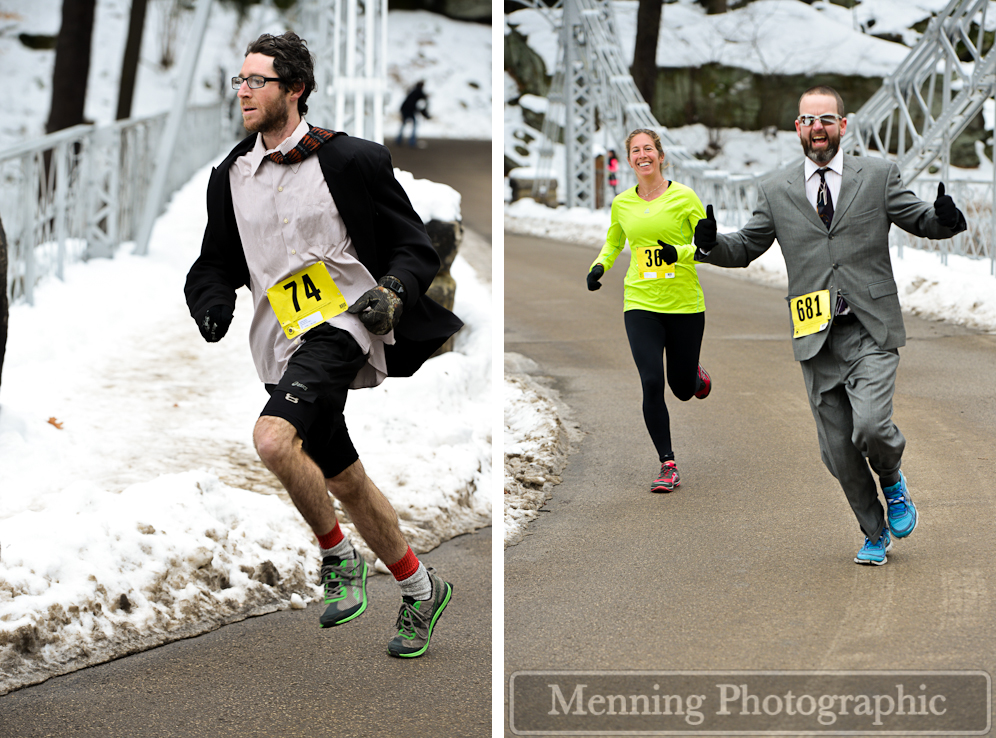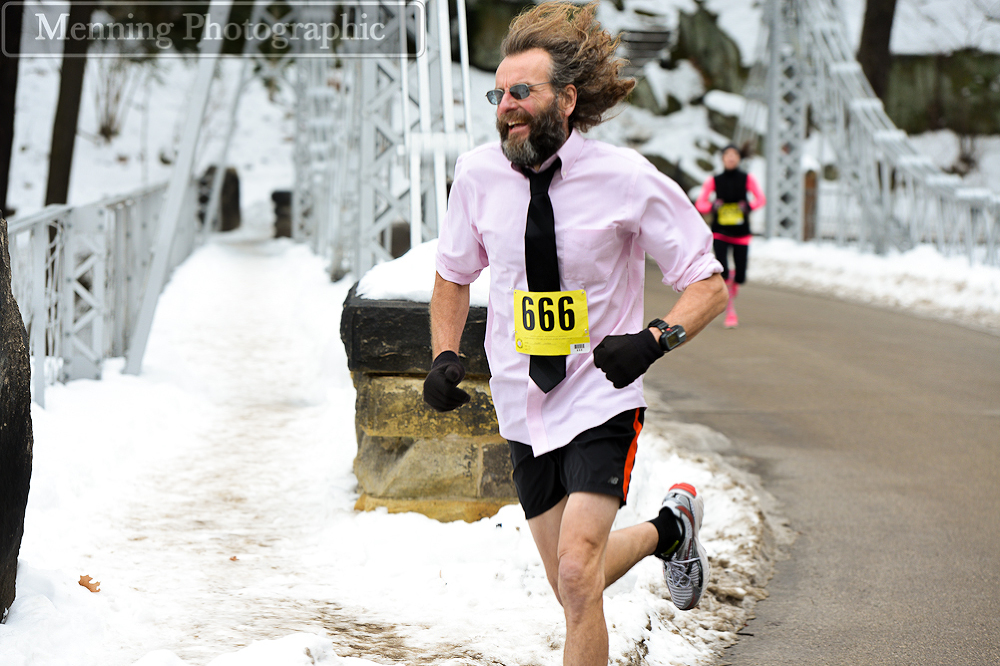 This girl is fast. If you are a runner in the Youngstown, Ohio area, you probably know her.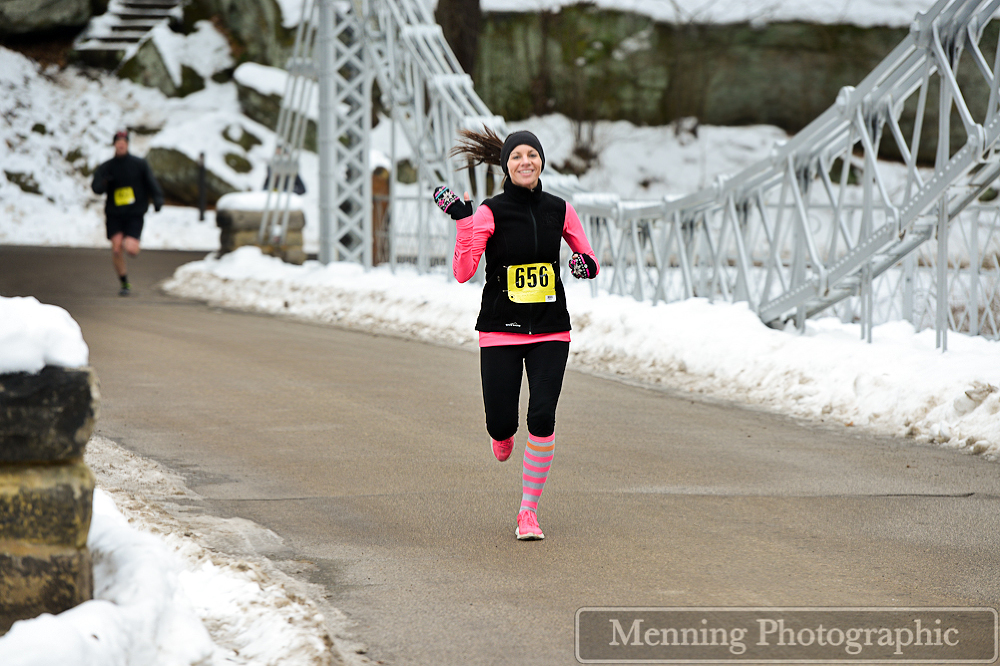 For the photo on the bottom right, I'm pretty sure he spotted Josh taking his photo. 😉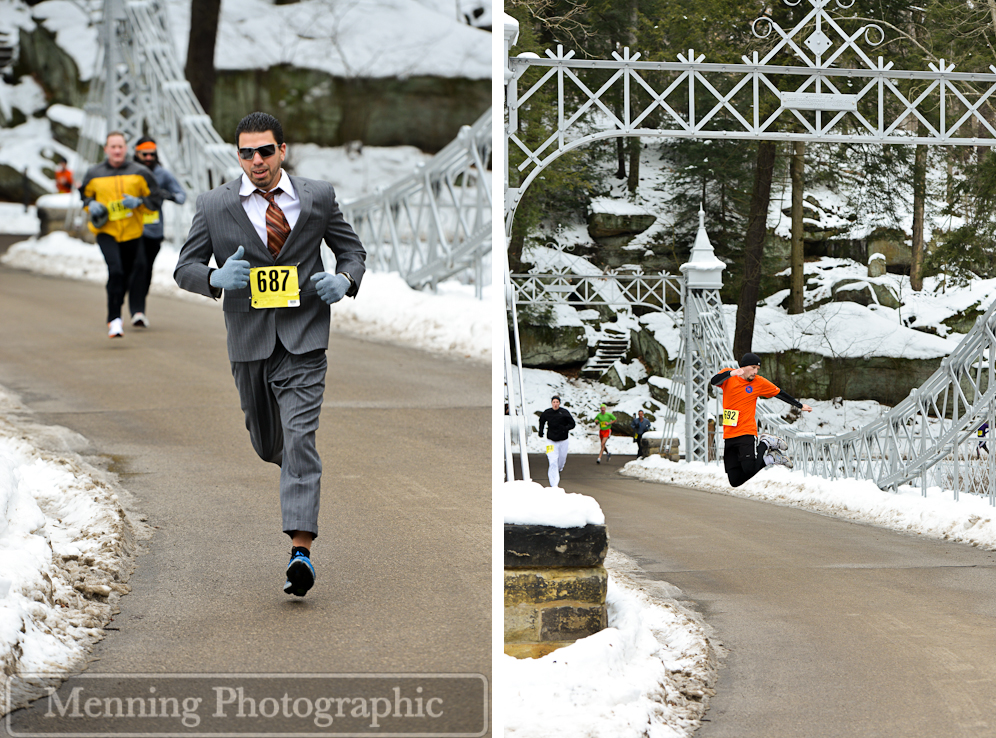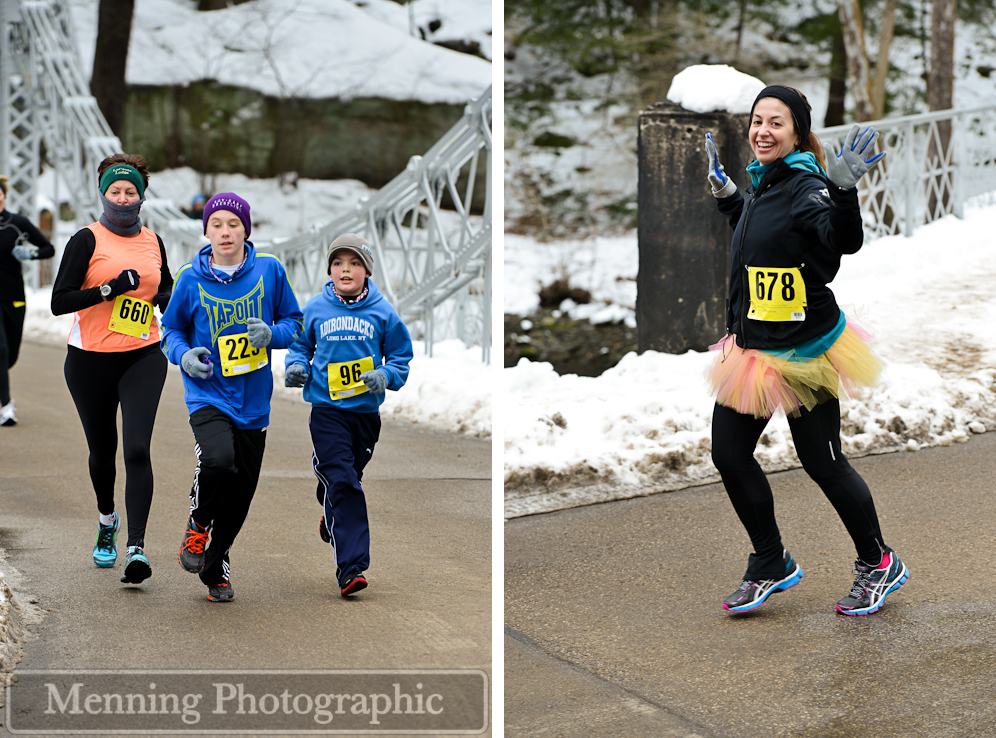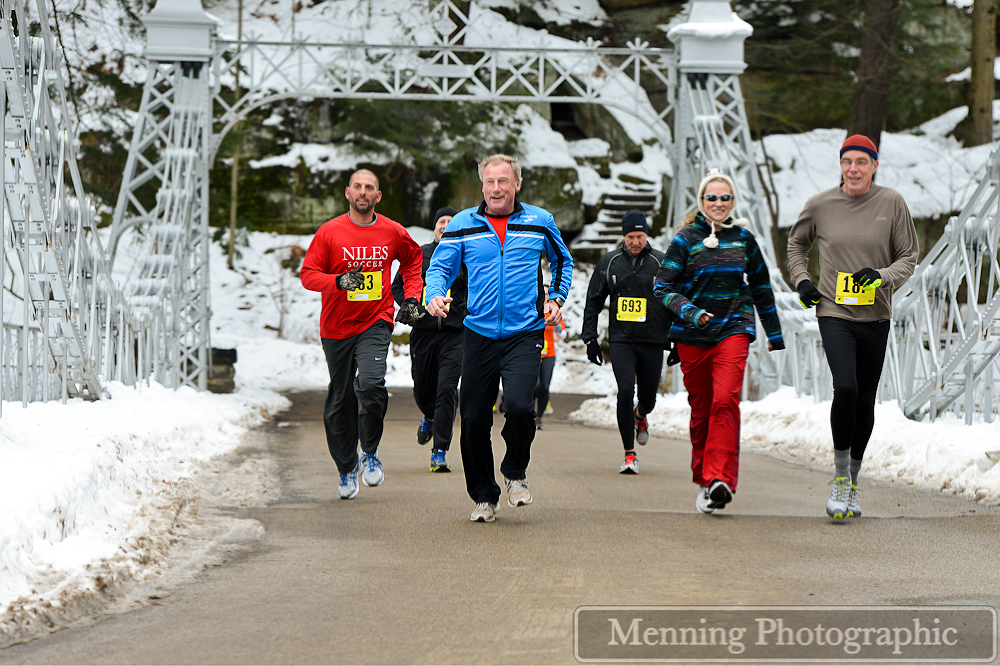 Those two carried her all the way from the start line to the Cinderella Bridge.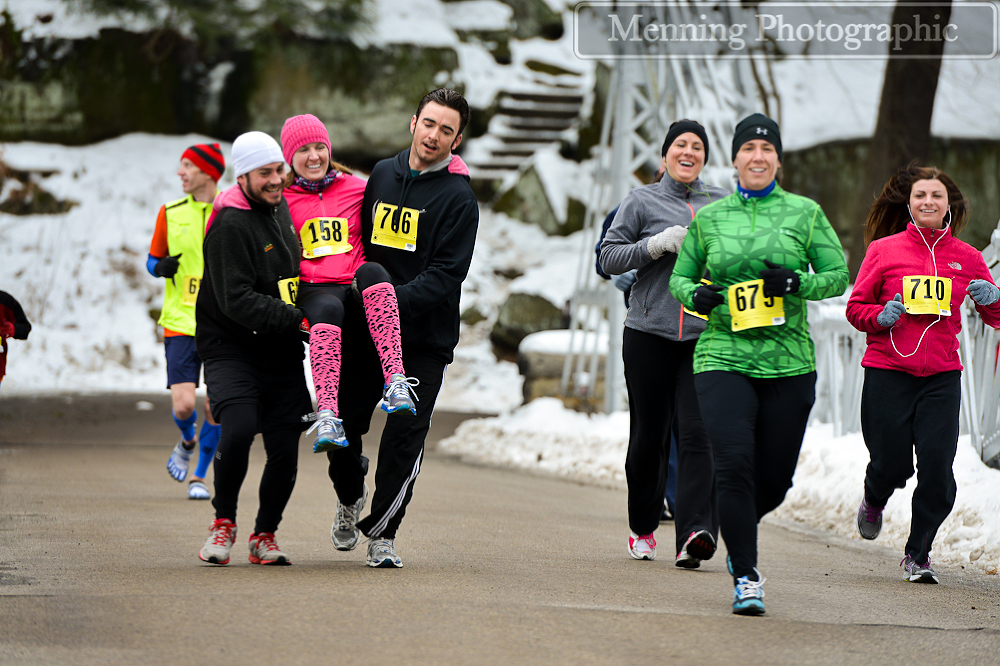 The tutus are so cute.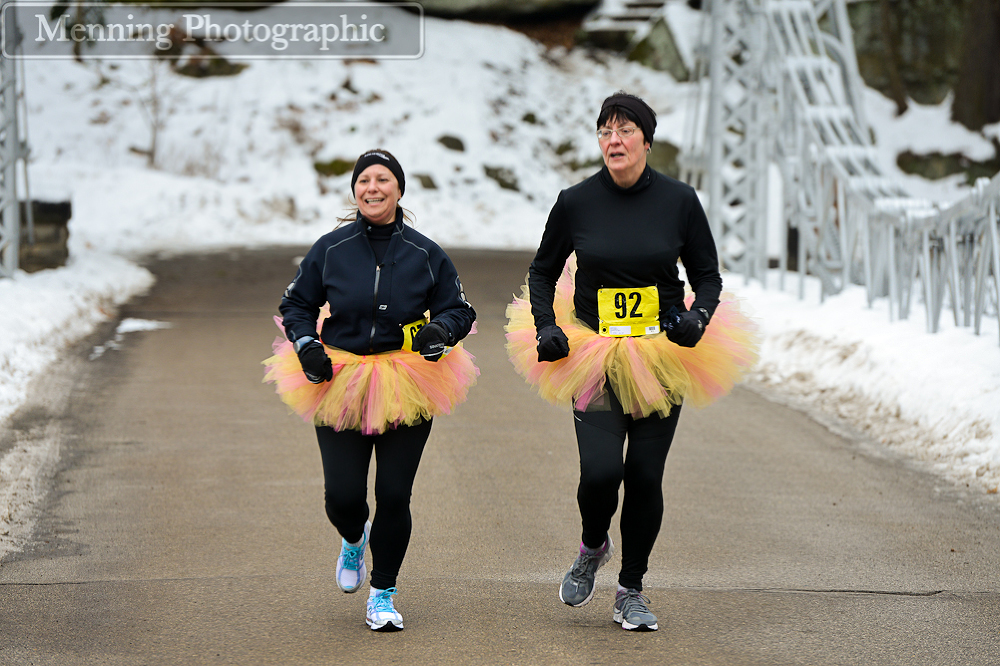 The bride and groom stopped for a bit to snuggle.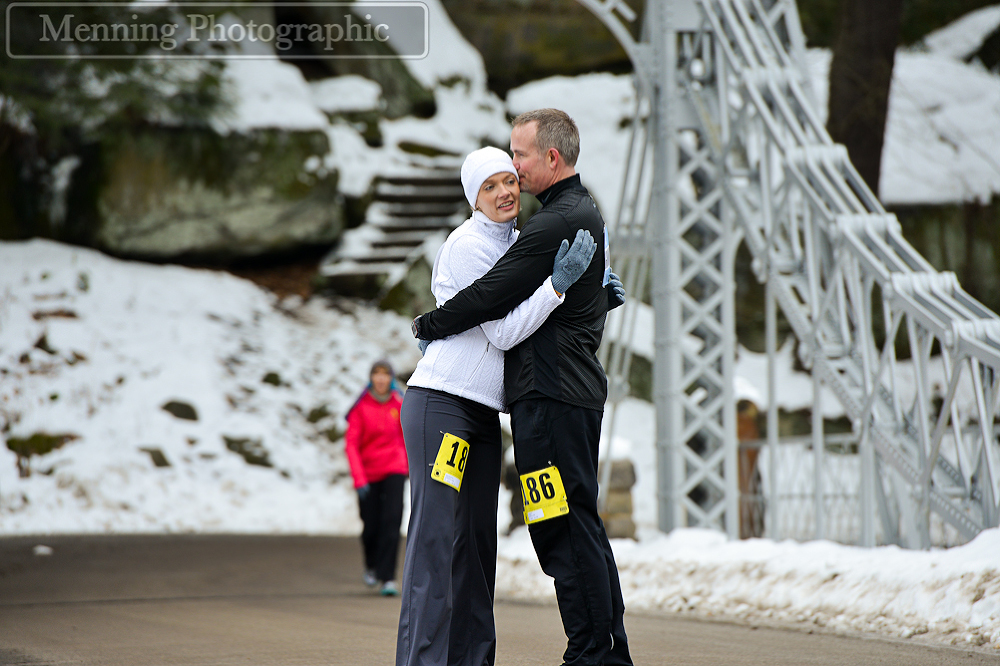 Nothing but smiles from these two all day!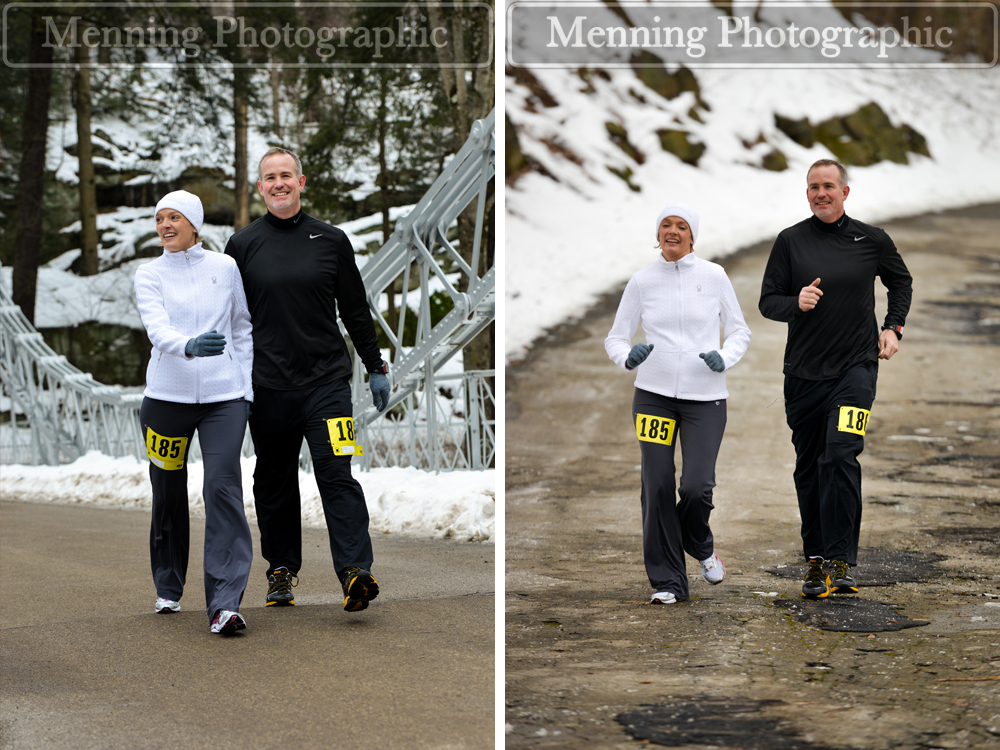 I was posted up at the finish line at this point.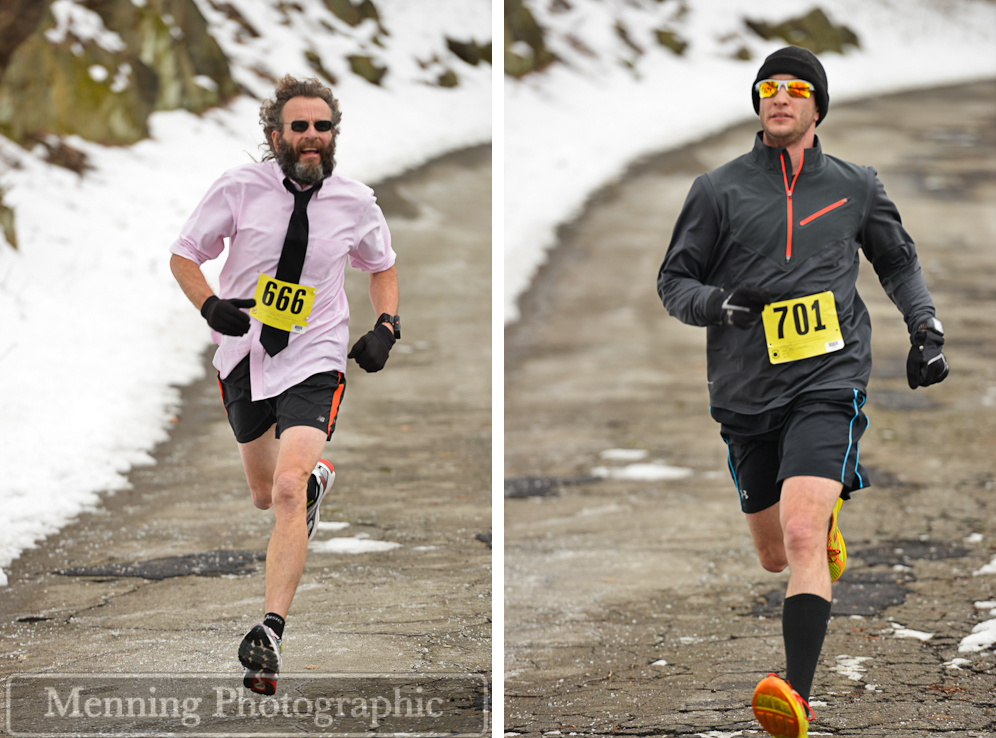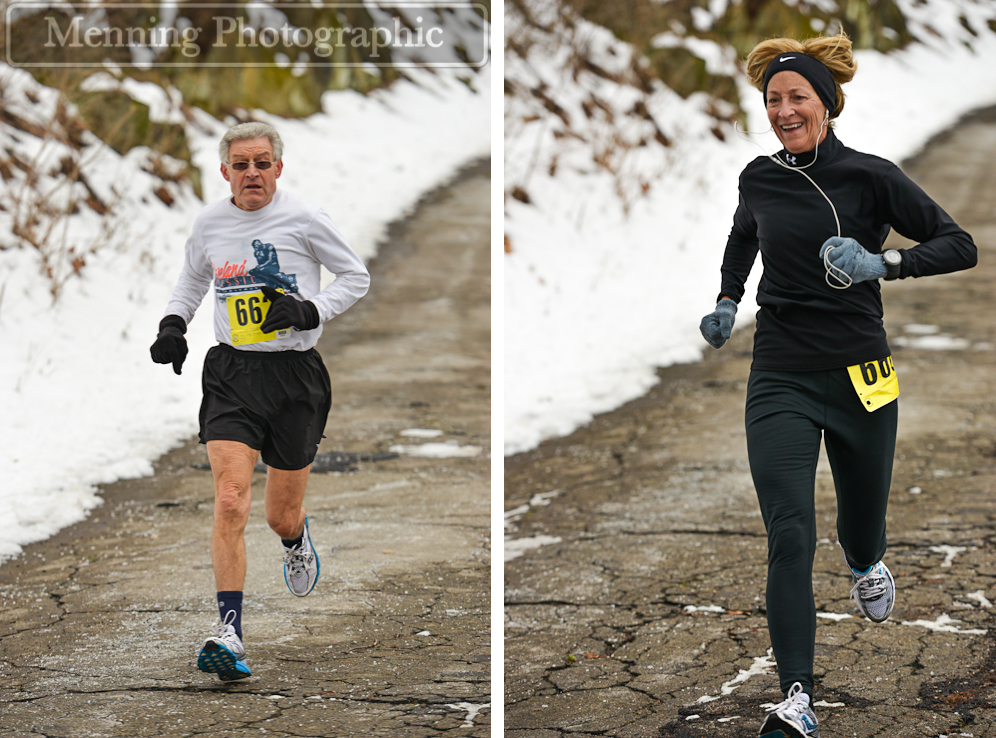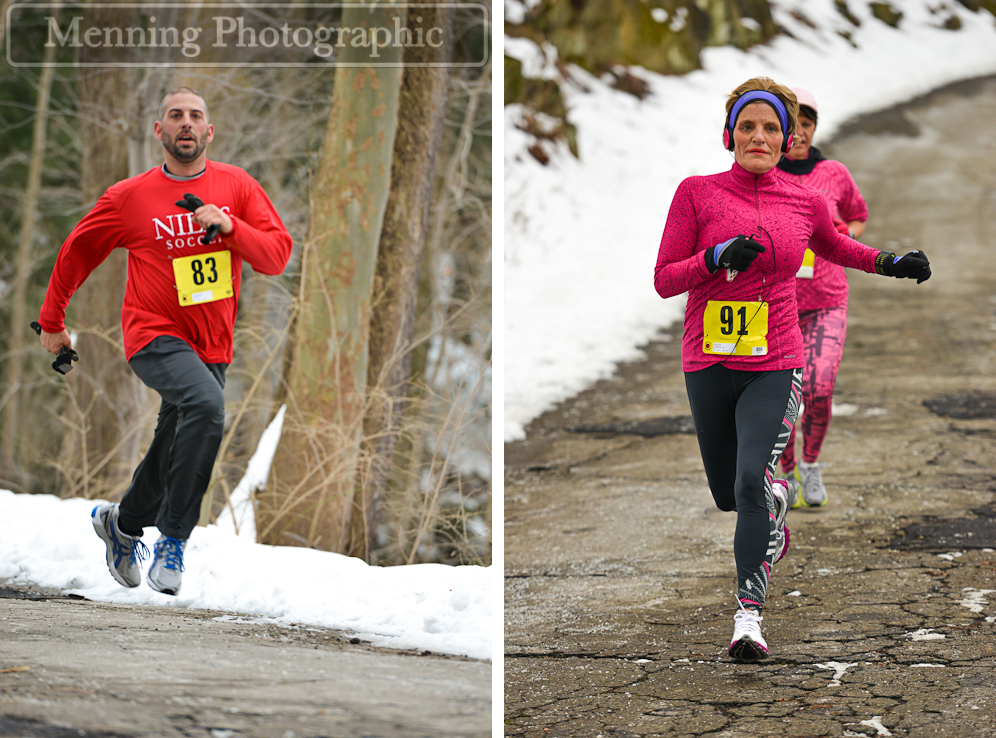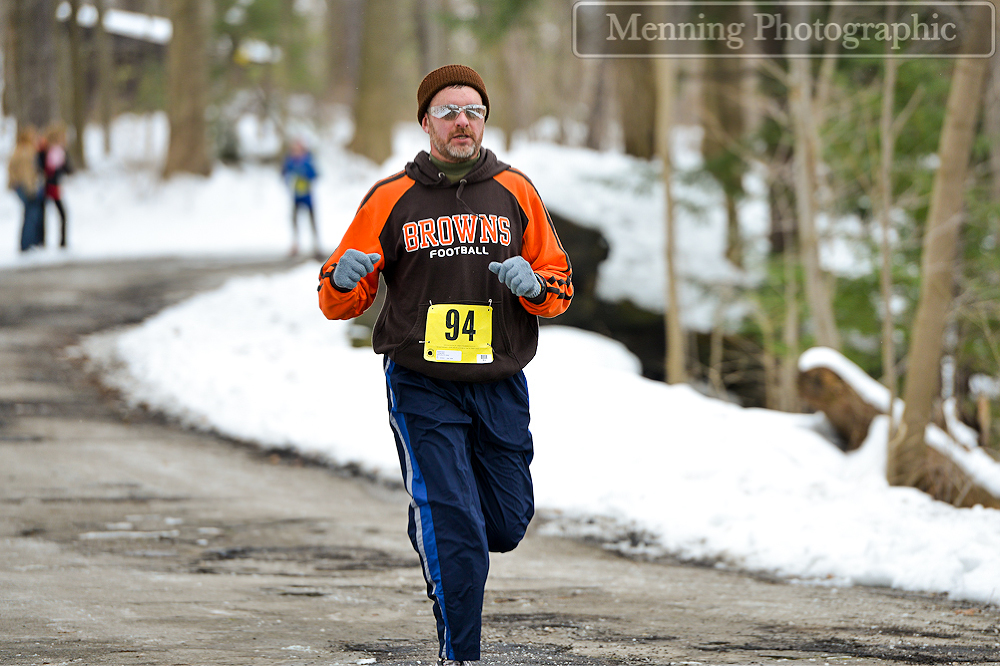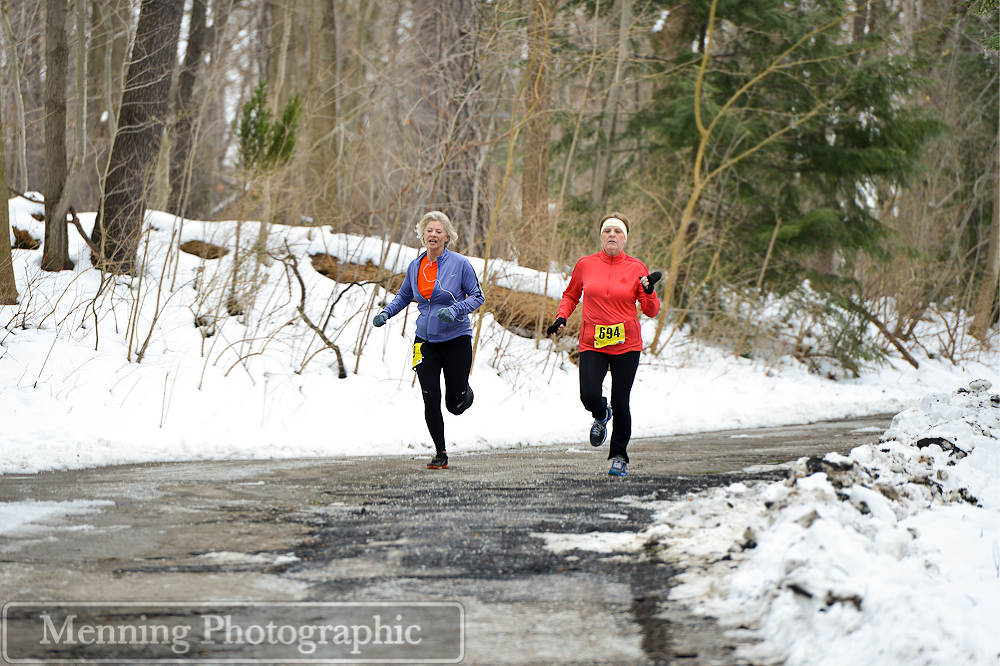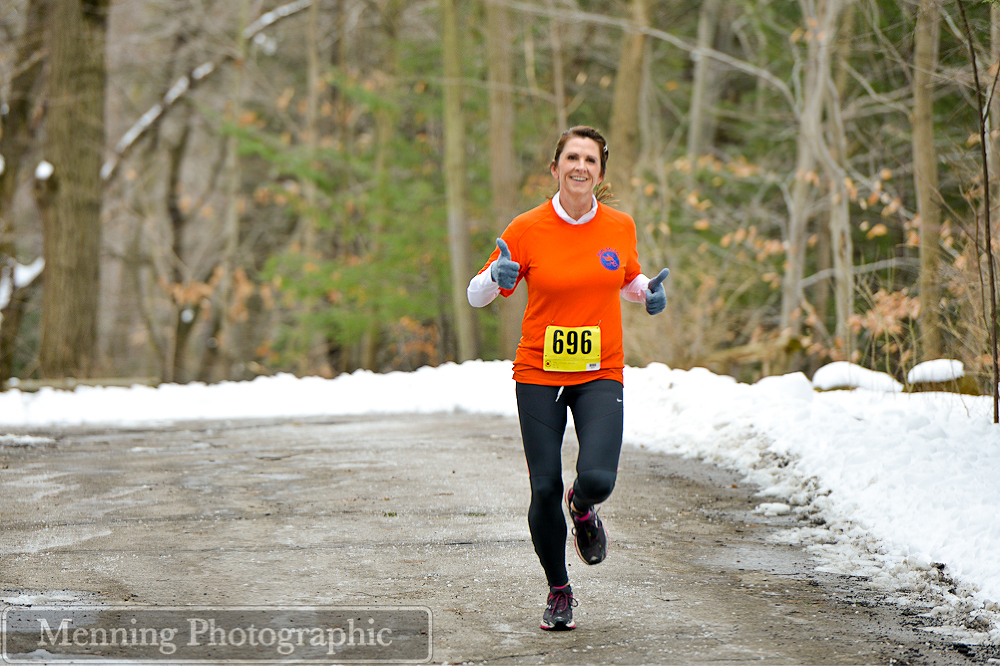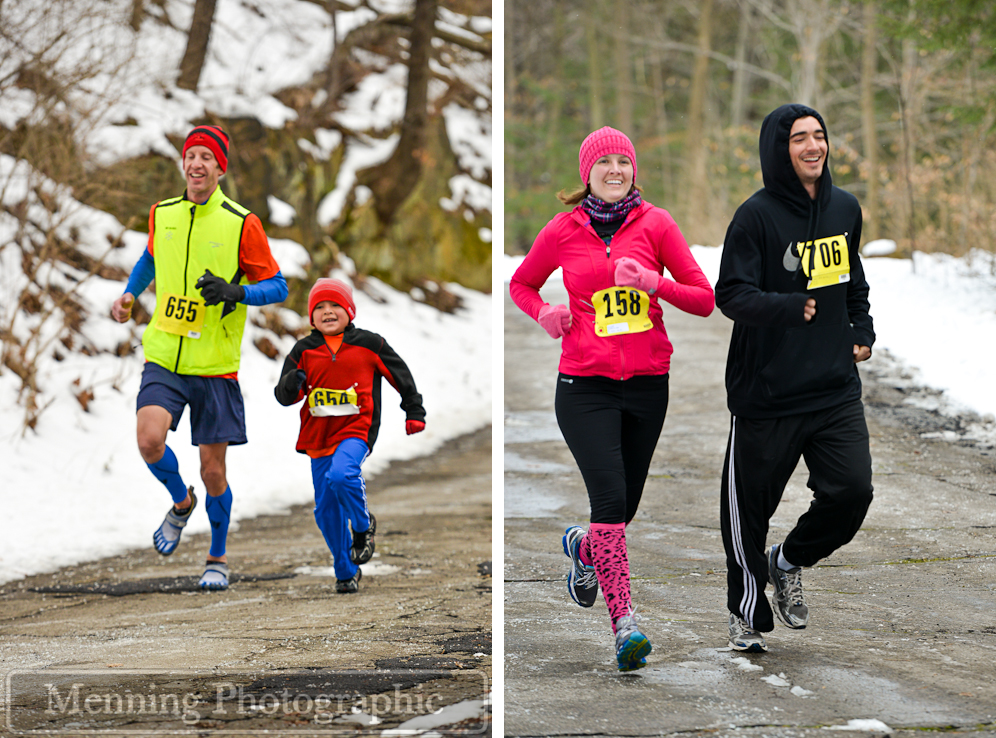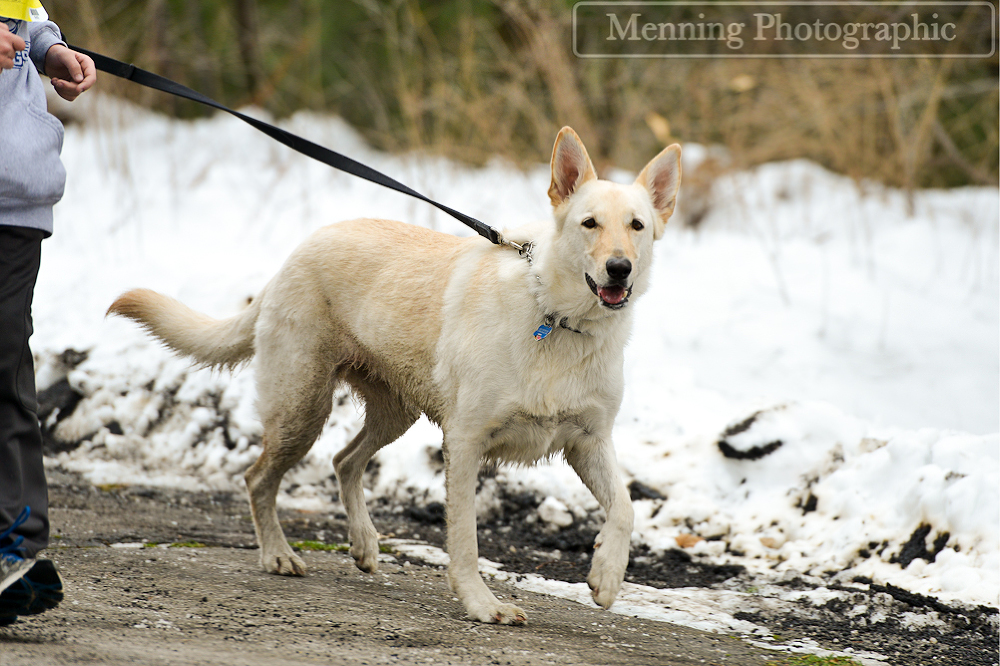 Everyone was in high spirits at the 5K finish line!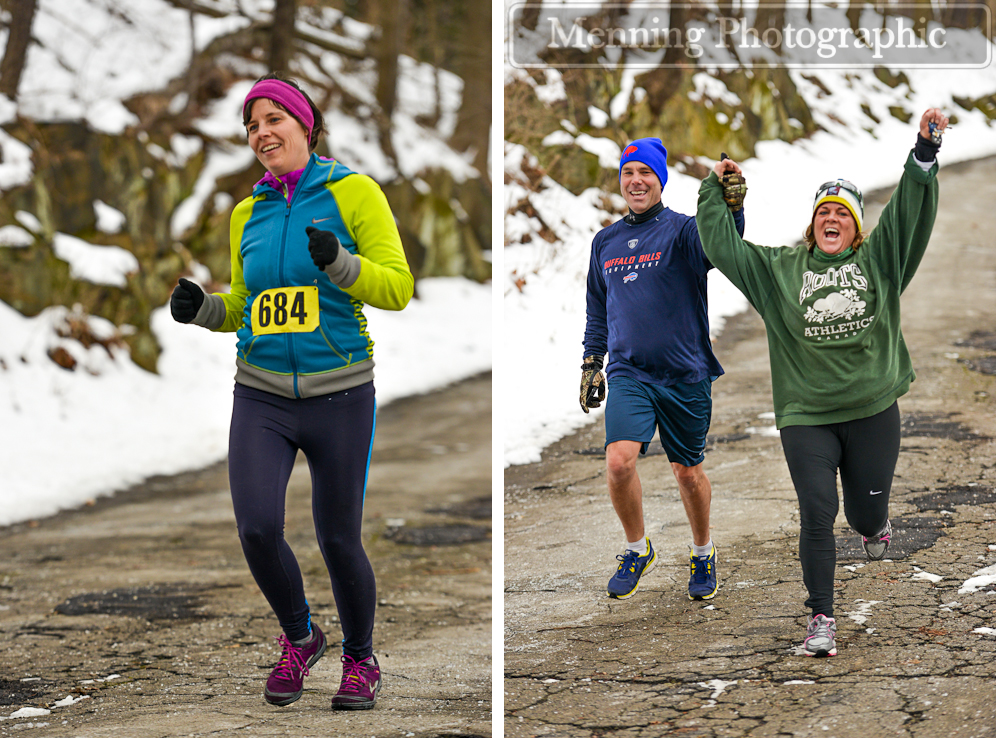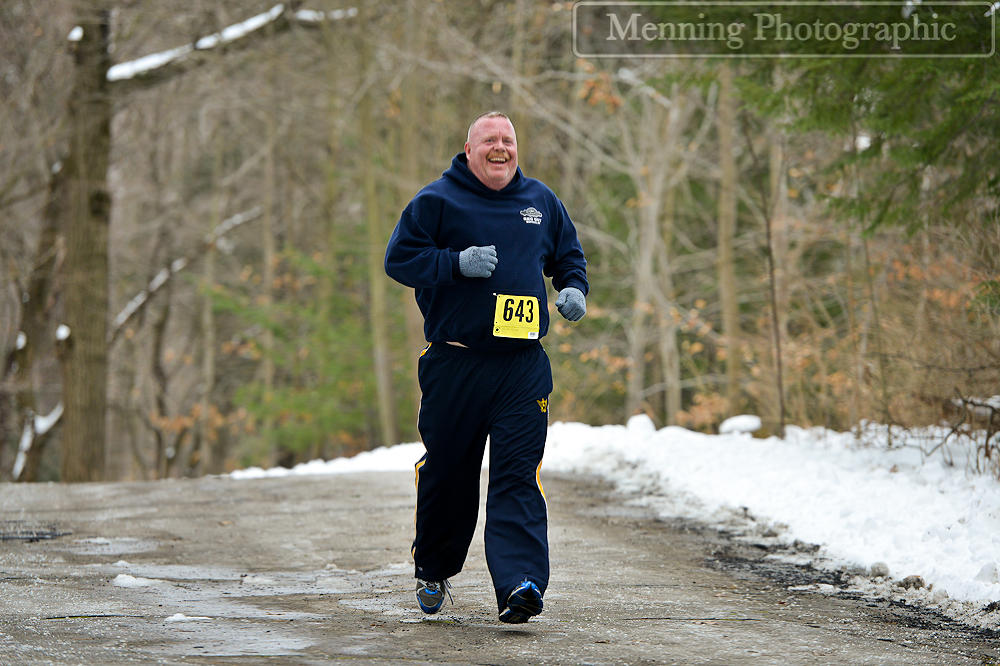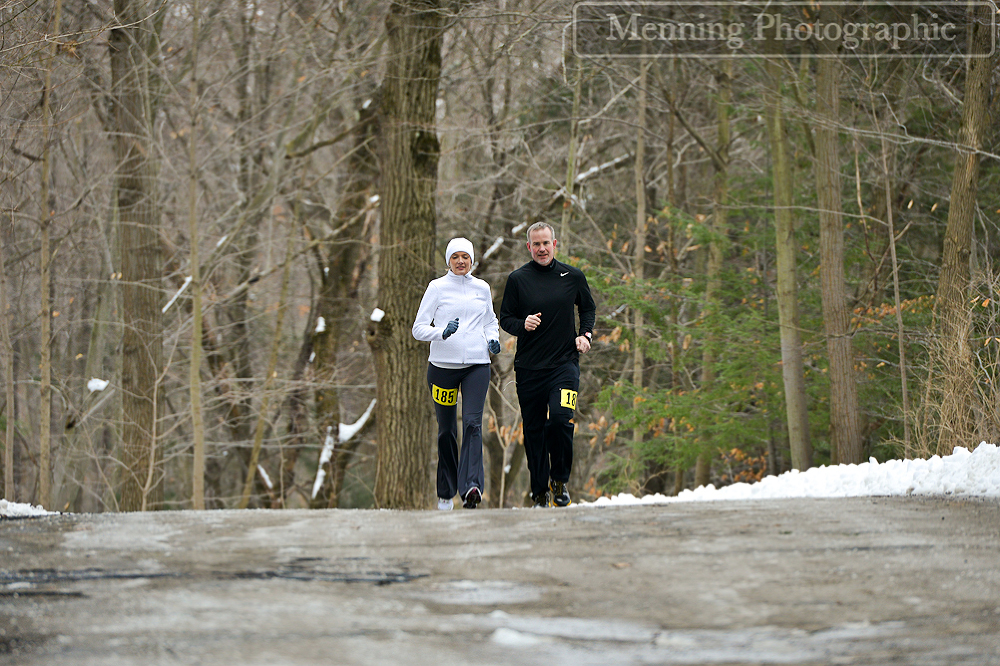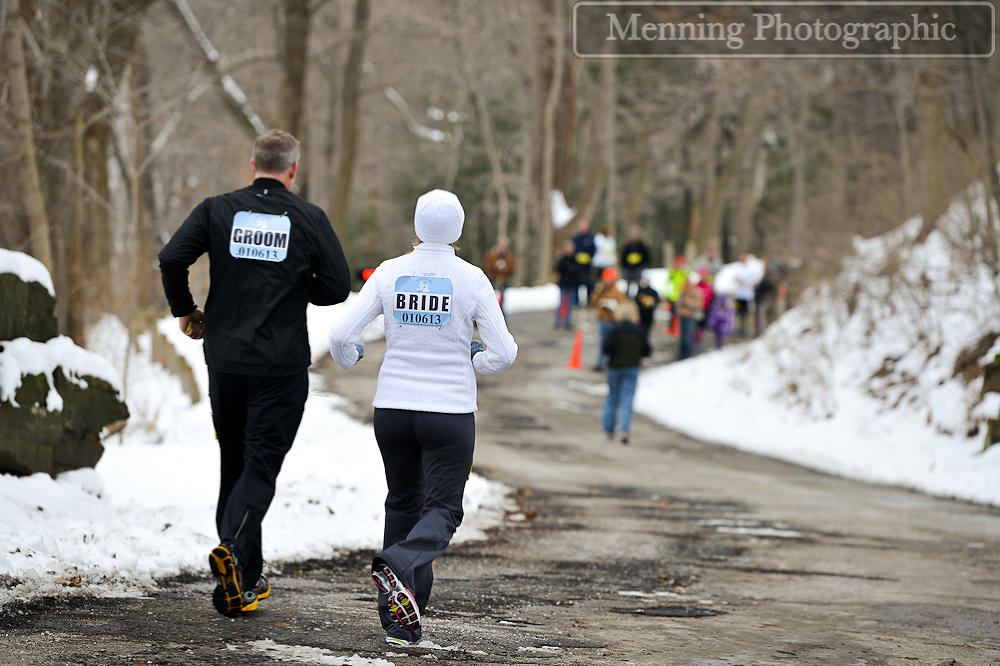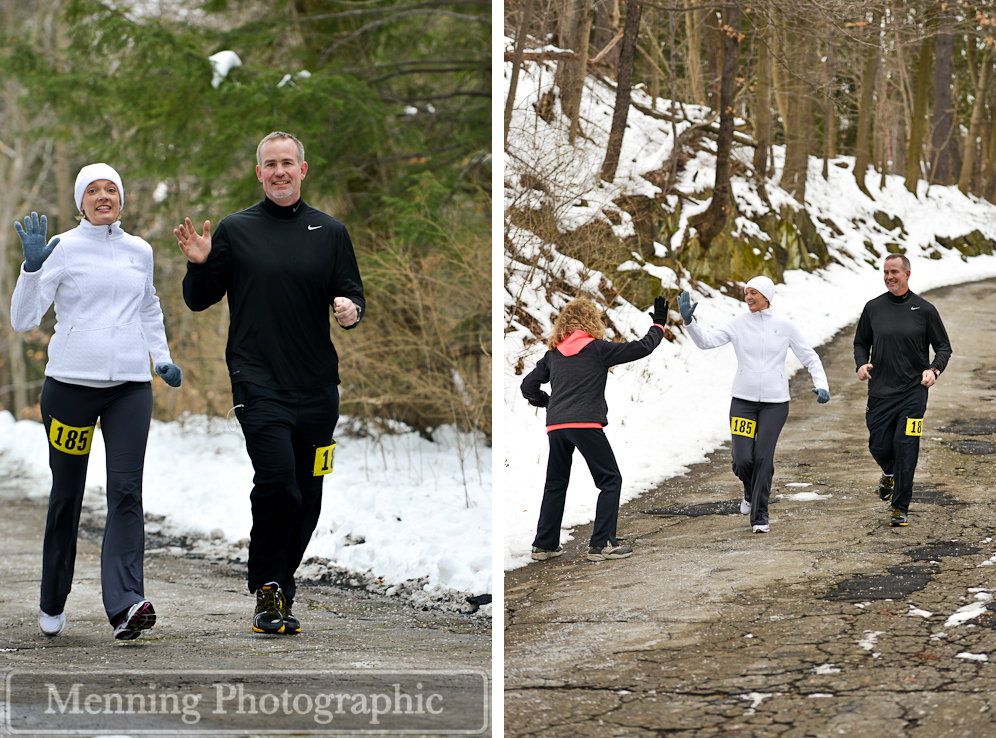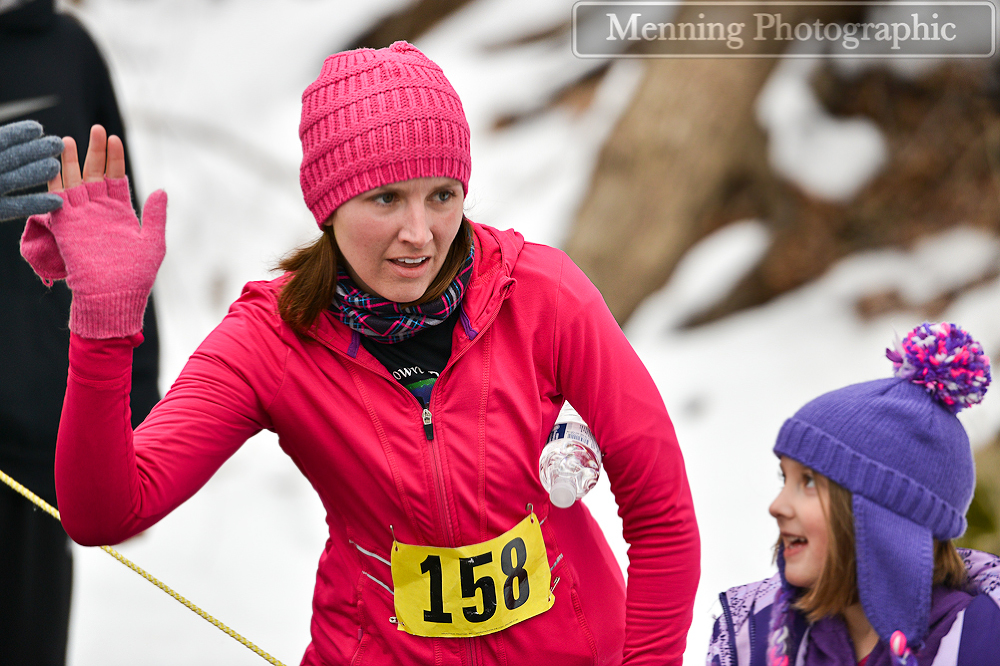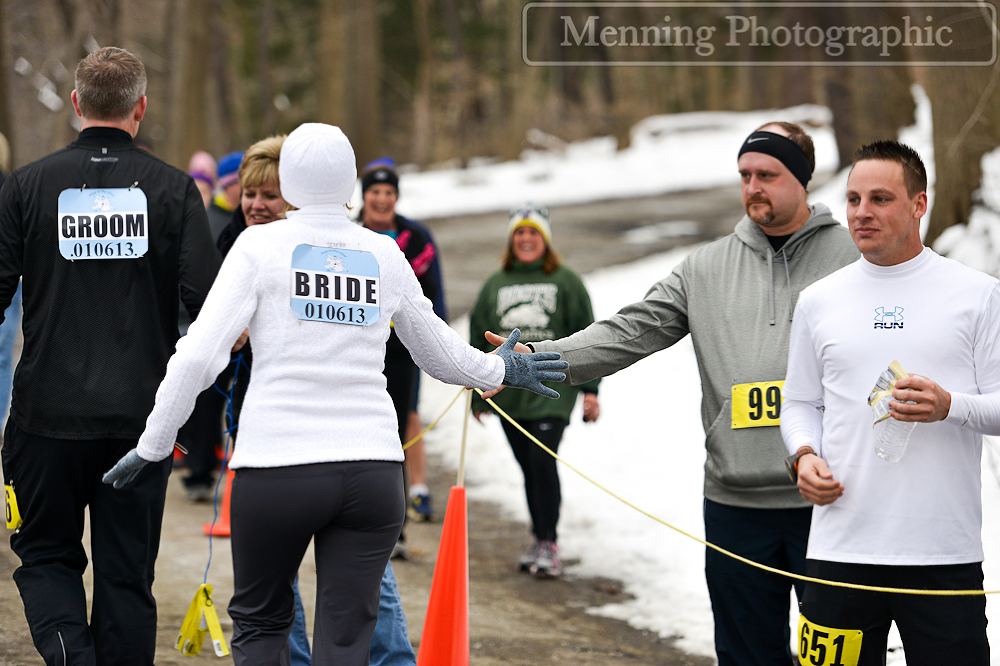 Following the race, Erin and Brooke presented awards to the top finishers overall and the top finishers in various age categories. The top three overall finishers received little cakes from Das Dutch Haus.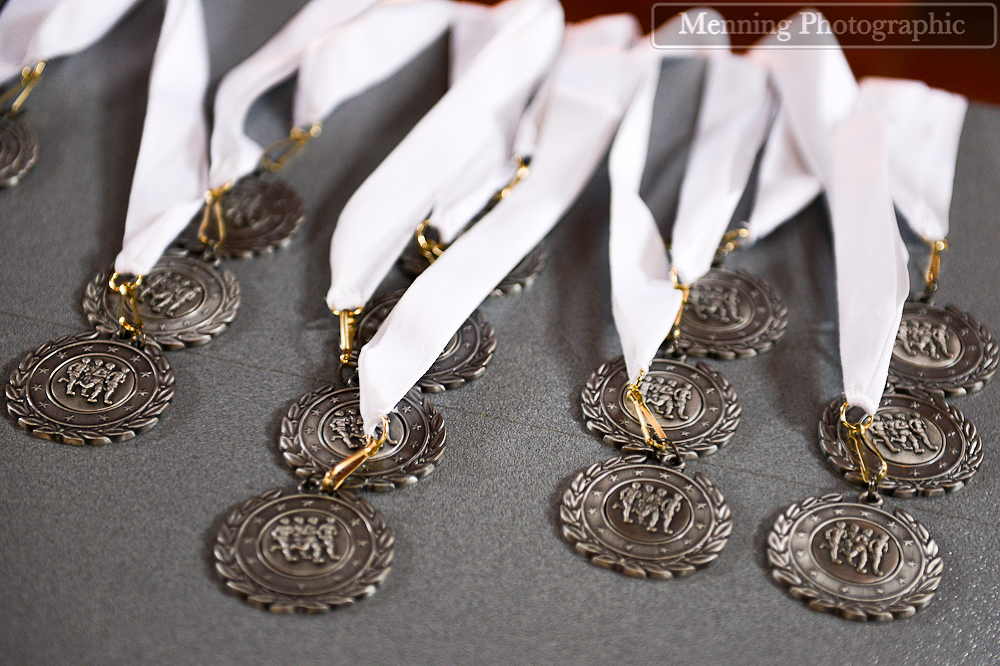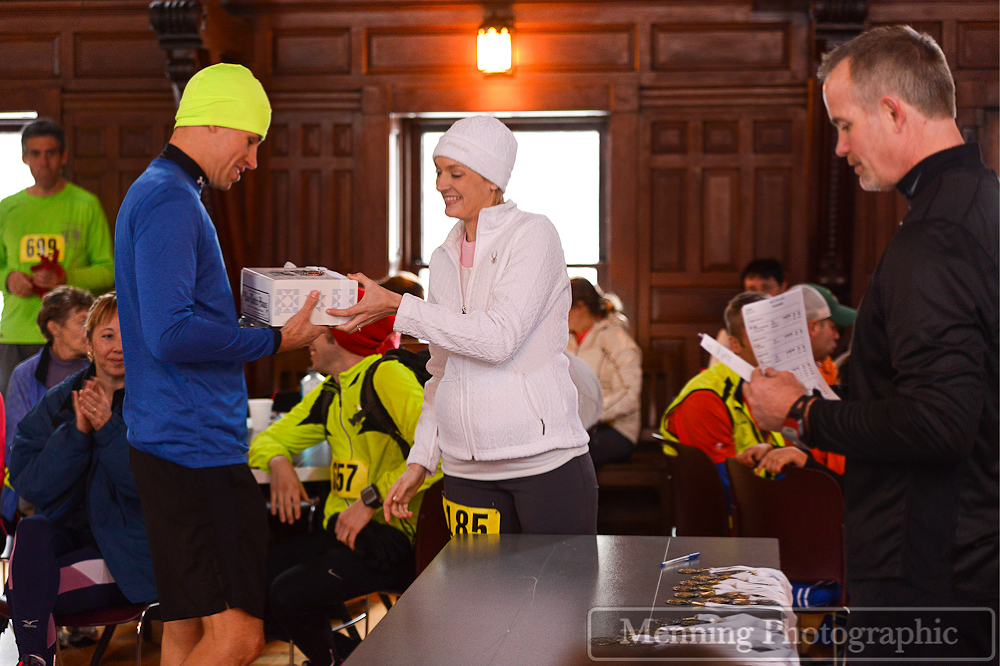 Then they got married in front of their family and running friends. 🙂 Â I absolutely love how laid back they are; they were married in their race clothes.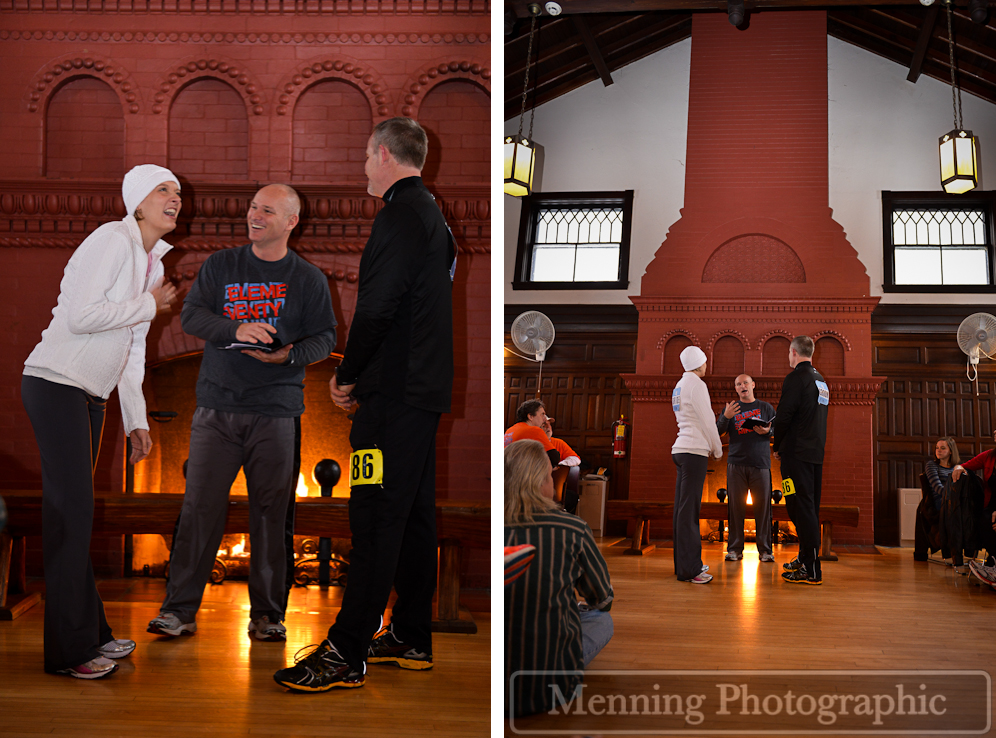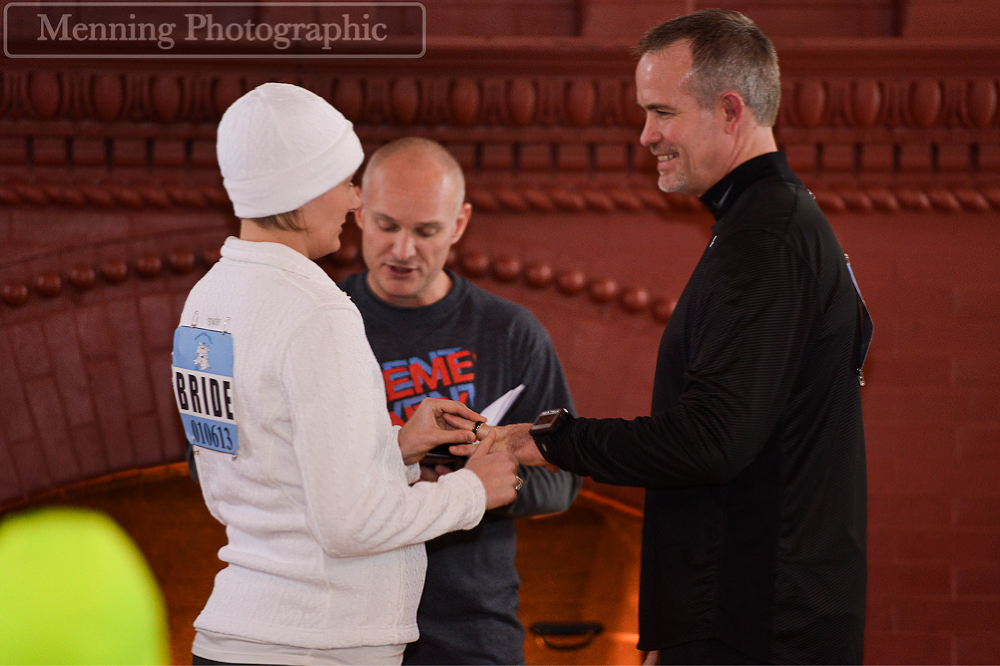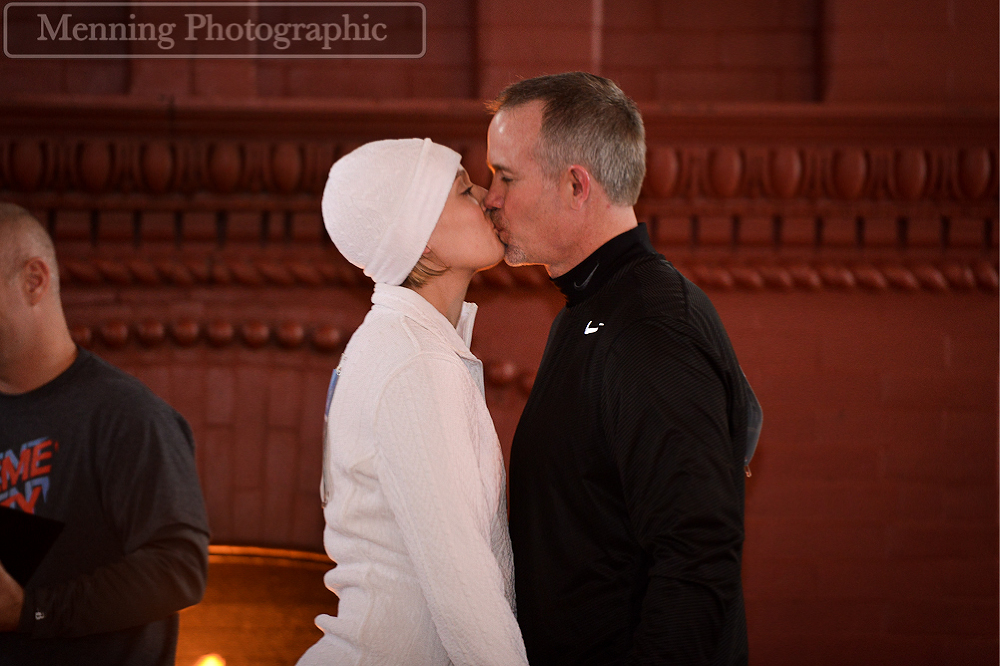 An intimate reception took place later that evening at Rachel's.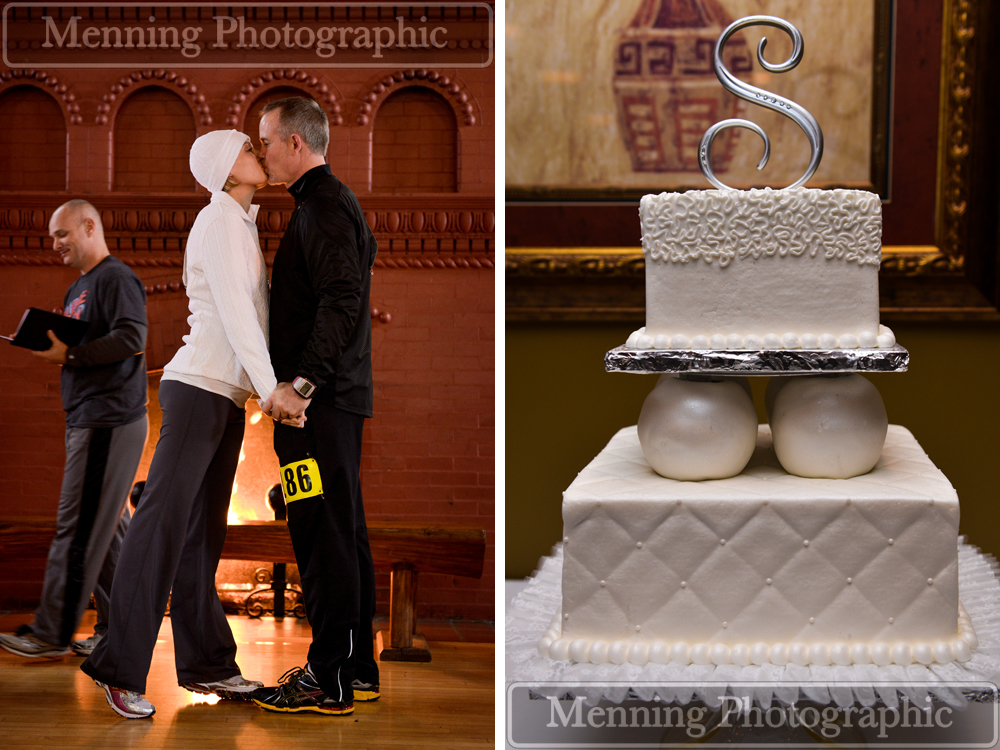 To add to the incredible excitement of the day even more (is it possible?), Brooke and Erin cut their cake to reveal either pink or blue icing inside. Why pink or blue? Brooke is expecting, and their cake artist from the Dutch Haus was privy to classified information related to the gender of their baby. When Brooke and Erin cut into that cake to reveal they were having a baby girl, here is the joy that happened: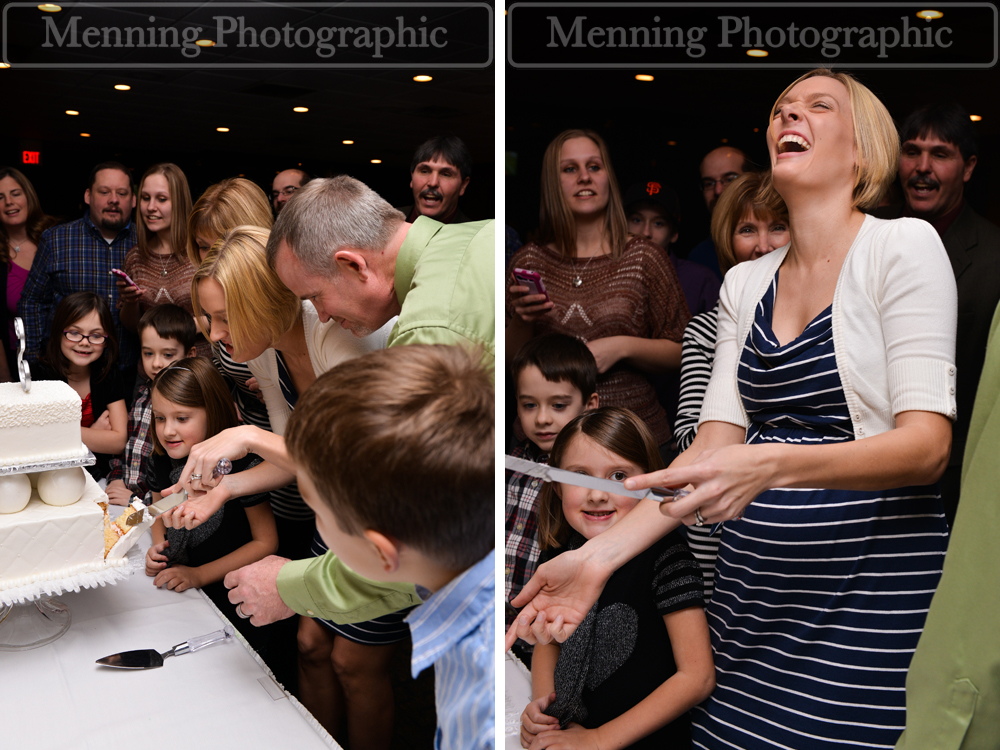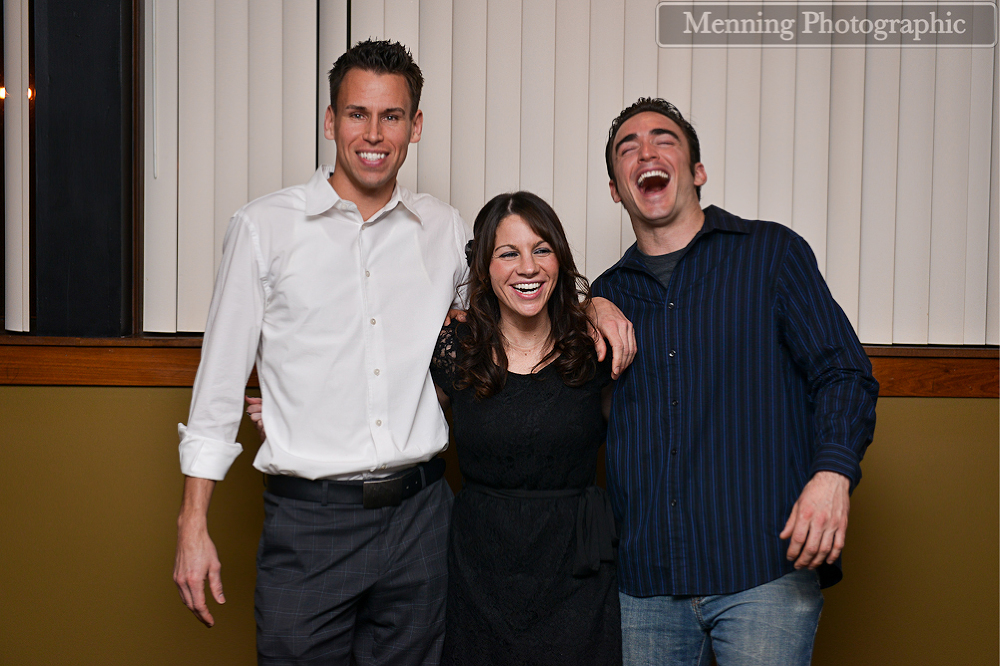 This day was a fabulous celebration with fantastic people! Brooke and Erin, you were so fun to work with, and we wish you and your precious bundle the very best in your future together as a family.
Are you a runner? Have you always wanted to run a 5K? Plan on running the Third Annual Fitness Together 5K on May 4, 2013 at 9:00 a.m. All the profit from the race will be given to assist in the building of a brand new children's playground in the Wick Recreation Area of Mill Creek Park. You can call 330.702.1311 for more info or stop by either location.
Fitness Together has two local locations; there is one in Canfield and one in Poland. If you want to get in shape for your wedding, Fitness Together would be the perfect place. They have fun, charismatic, knowledgeable personal trainers who know just the right exercises to get you in the best shape possible.
For more info on our photography, give us a shout:
info@menningphotographic.com
330.651.4849