Hello!
Brianna's & Zach's wedding & reception were beautiful and fun, mostly because Brianna & Zach are  extremely cute and happy together. Both the ceremony and reception took place at Avion on the Water in Canfield, Ohio. We always enjoy photographing events there.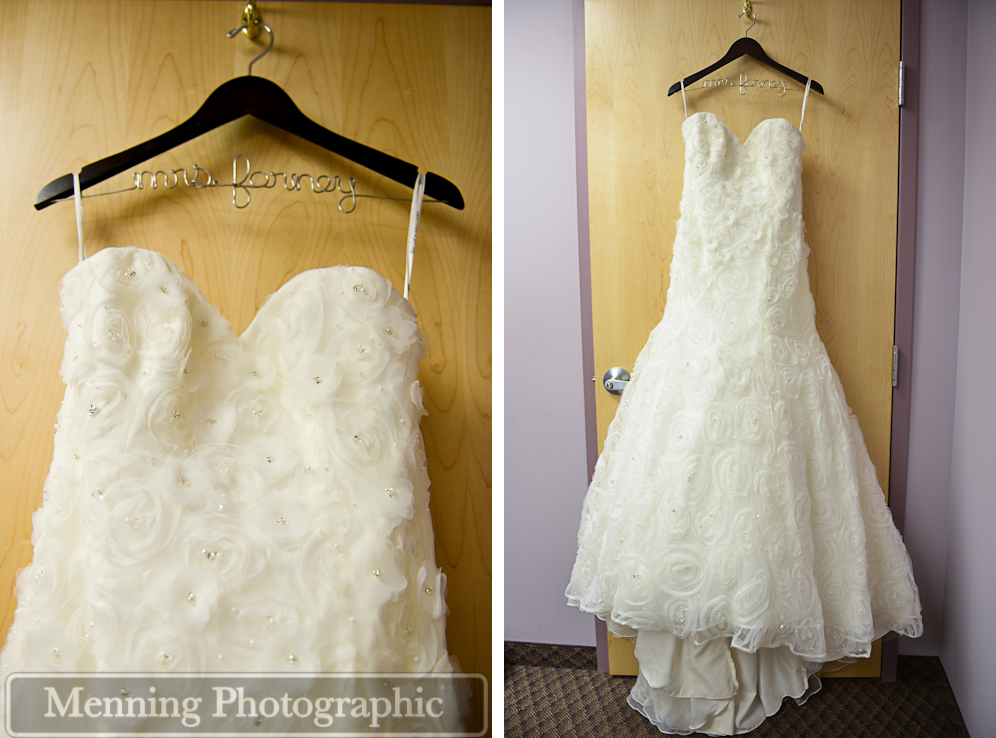 The details were simple and elegant.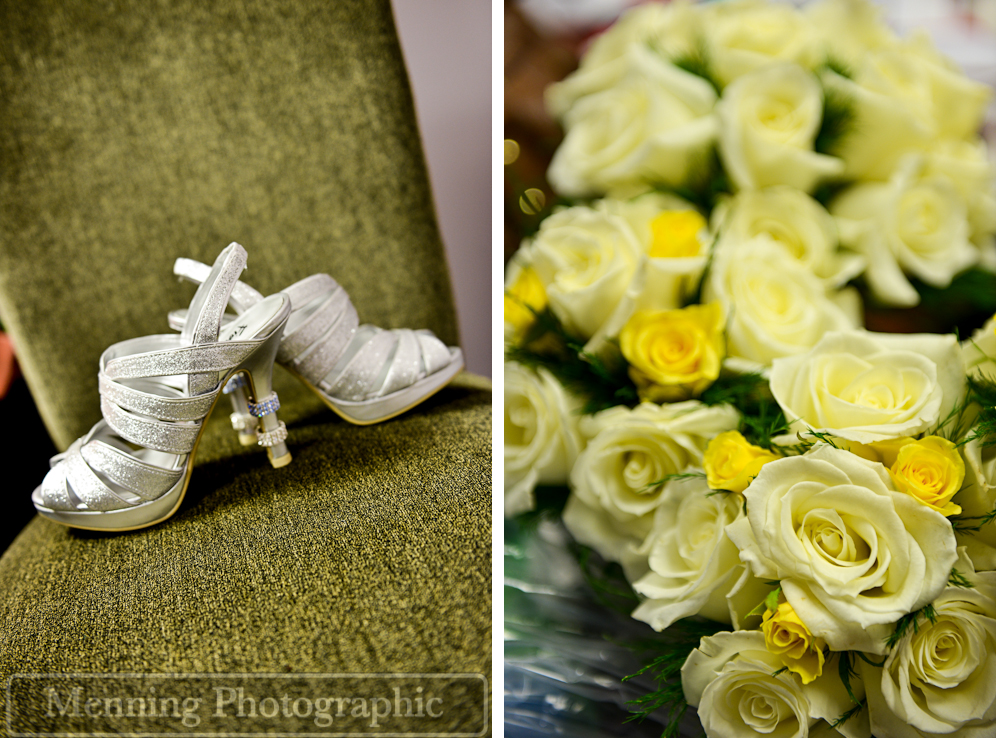 Brianna is hilarious. She had her bridesmaids cracking up while they were all getting ready and waiting for the ceremony to begin.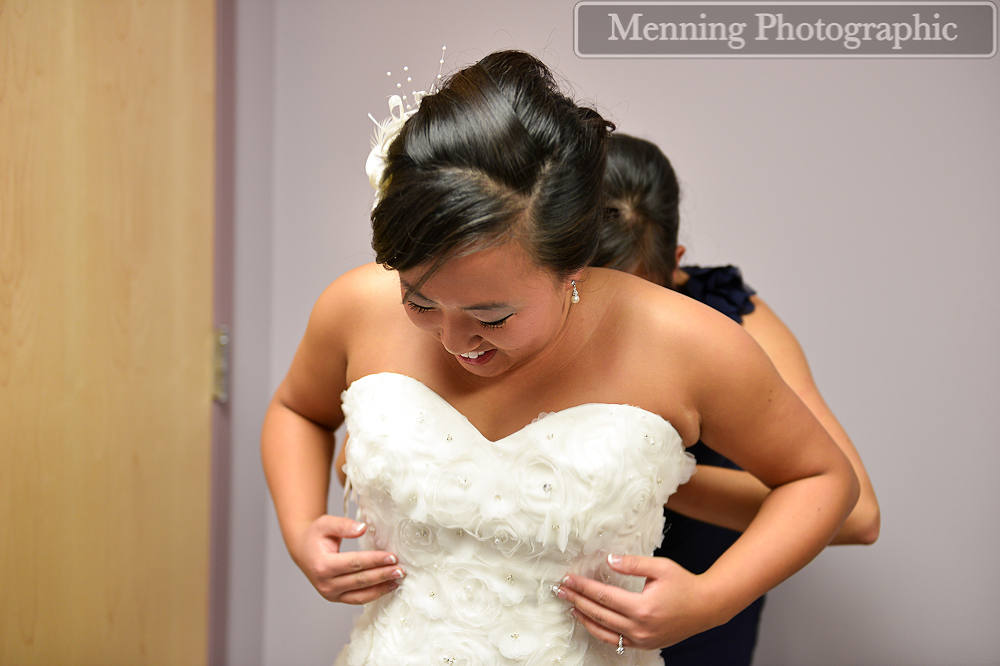 Hair train: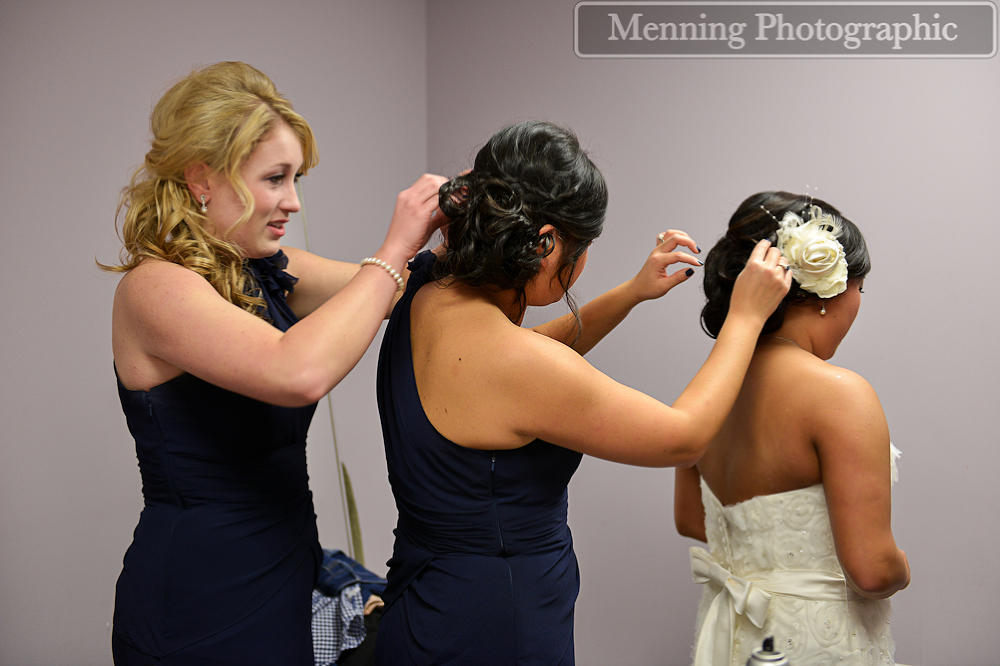 And here's the handsome Marine: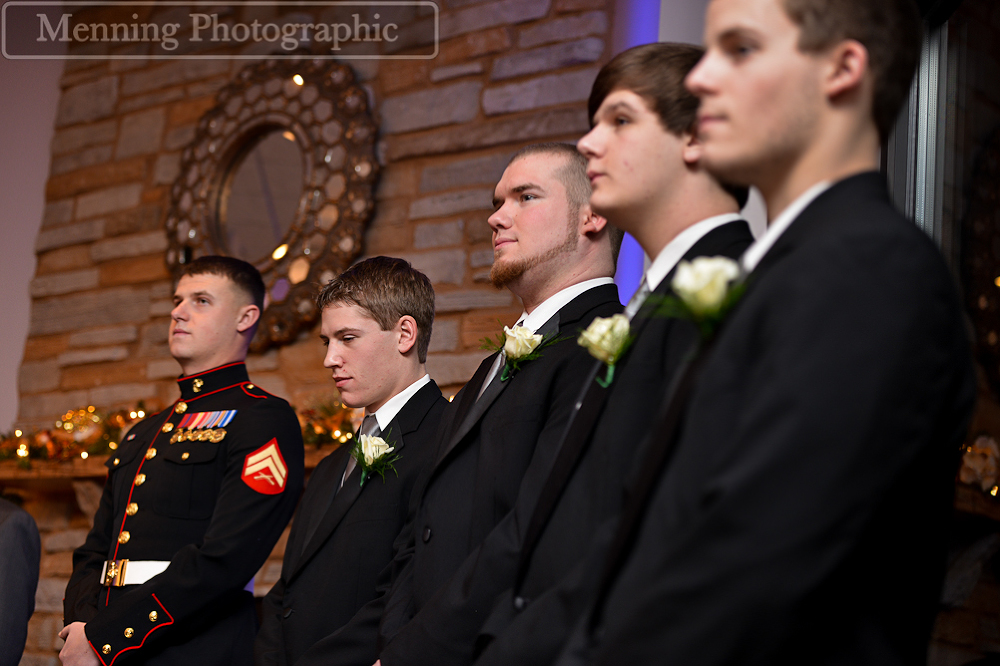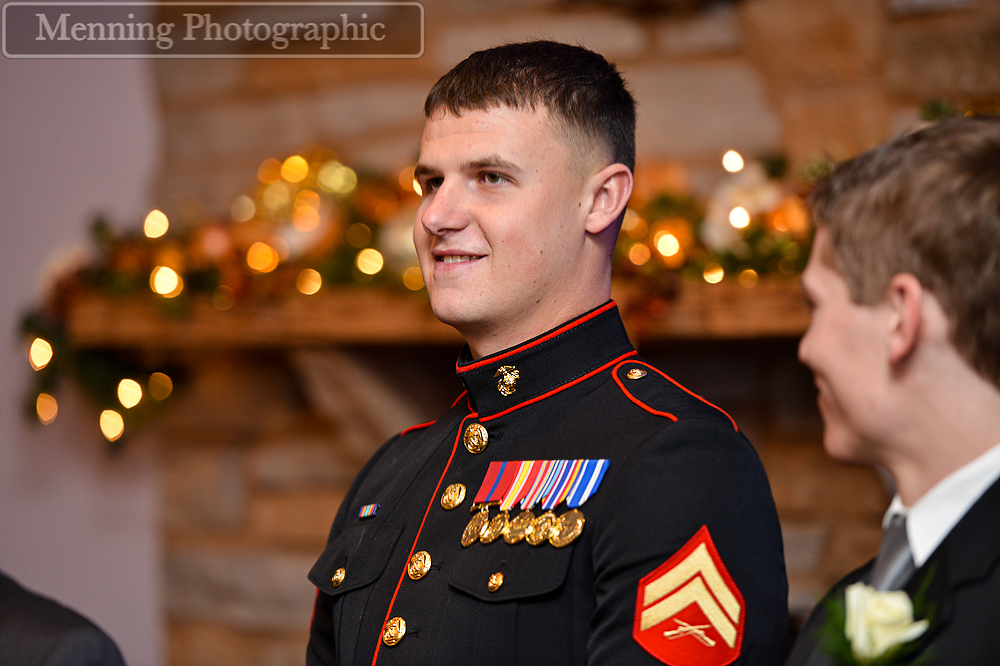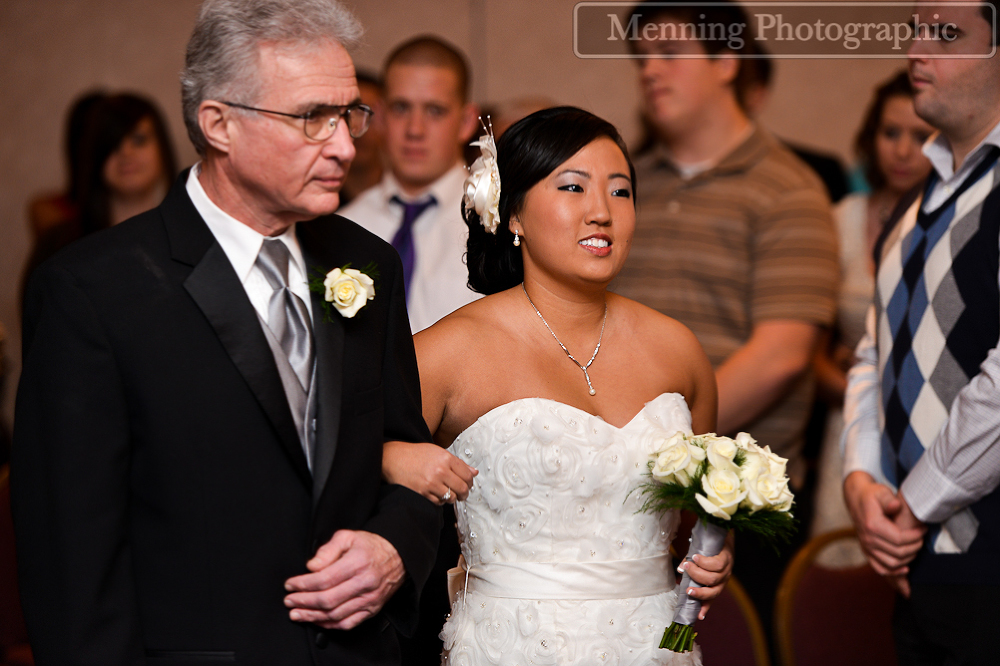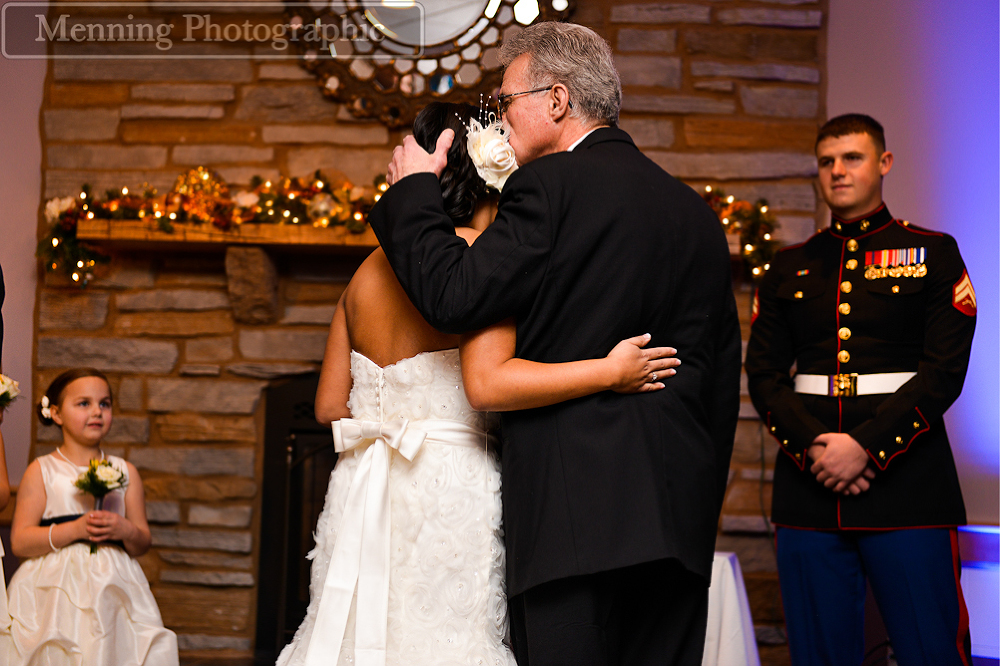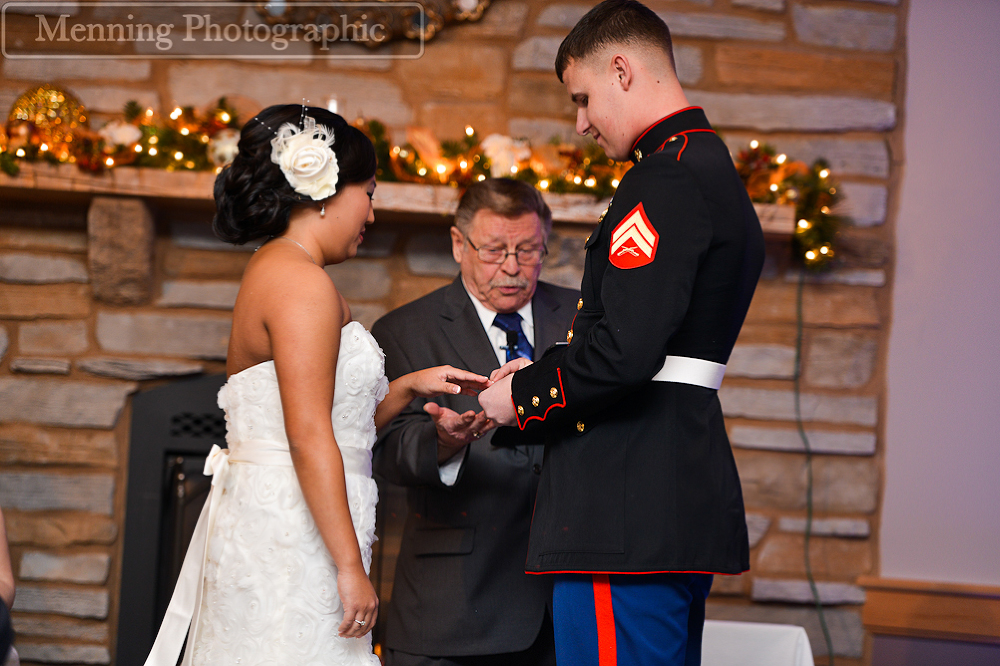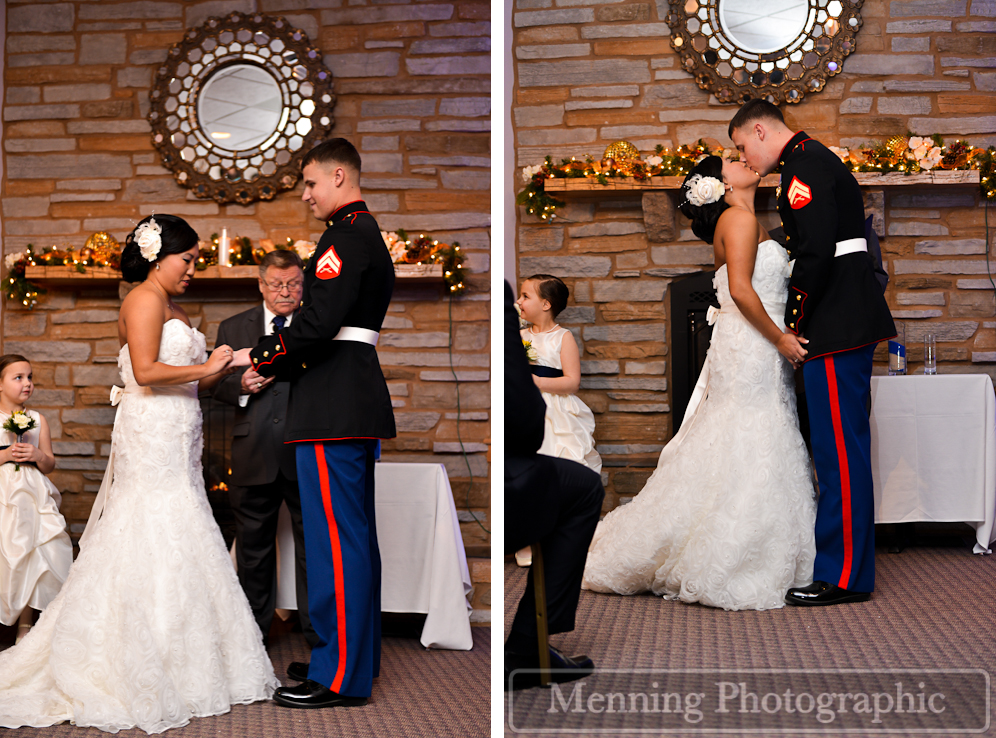 The new Mr. & Mrs. looking ecstatic.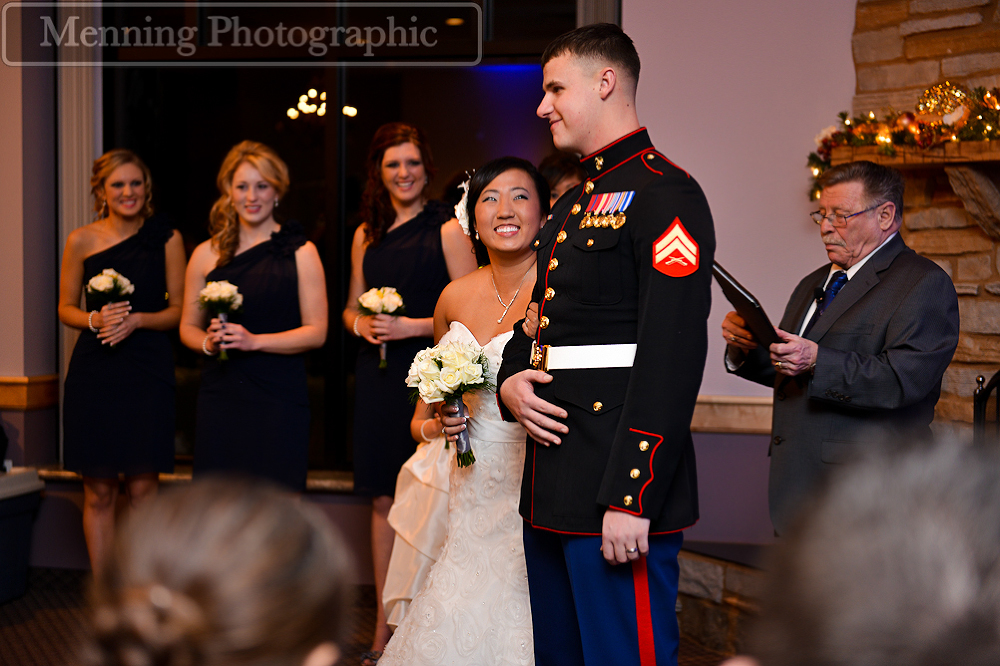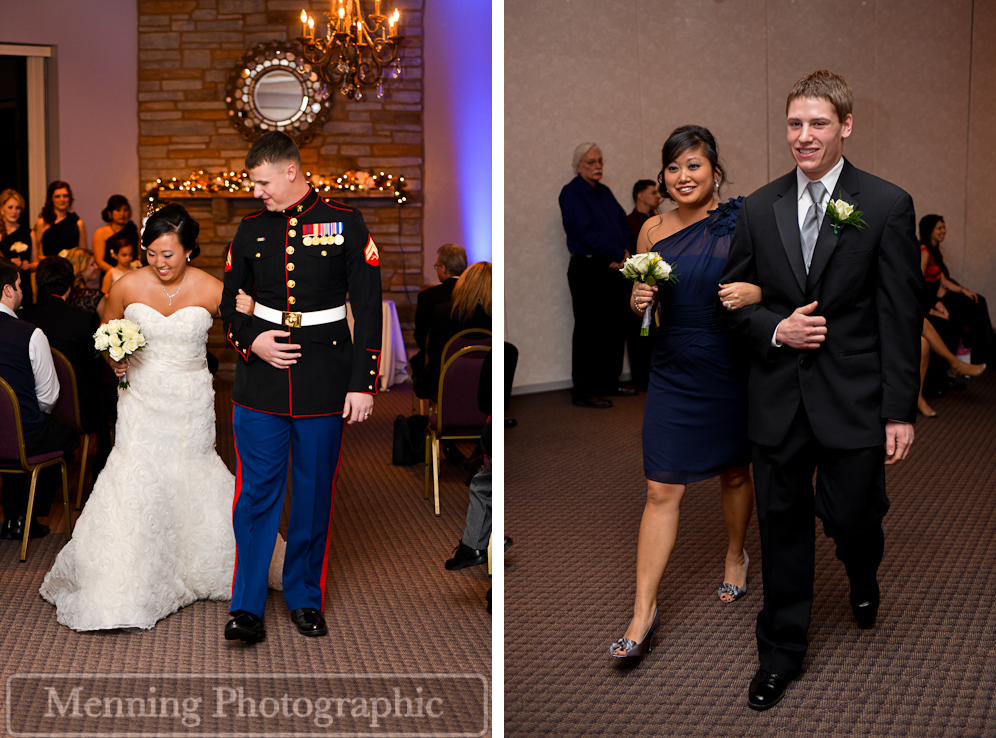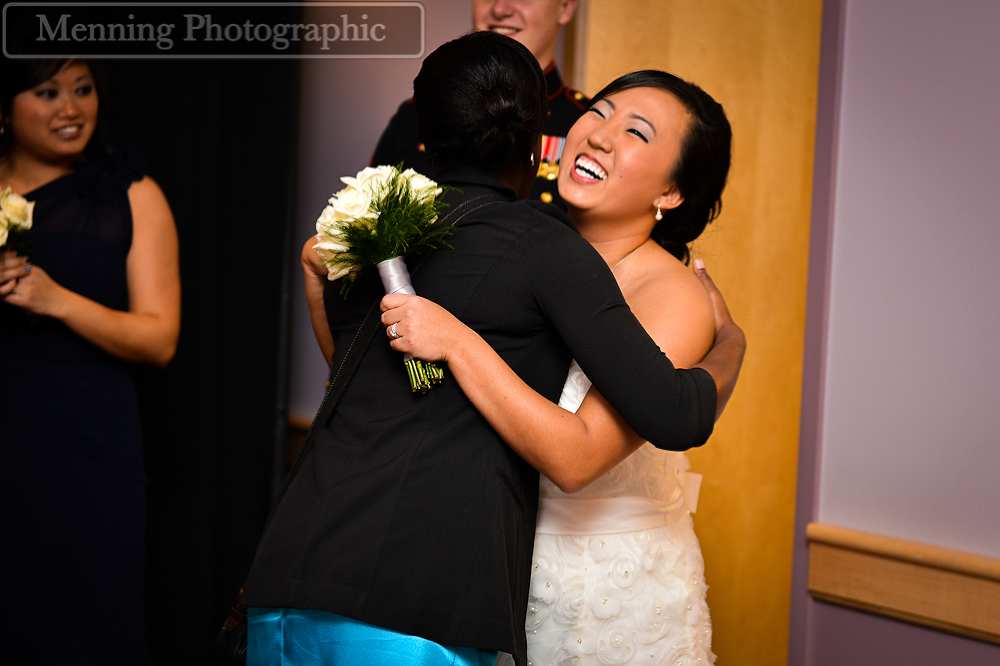 We love fun bridal parties!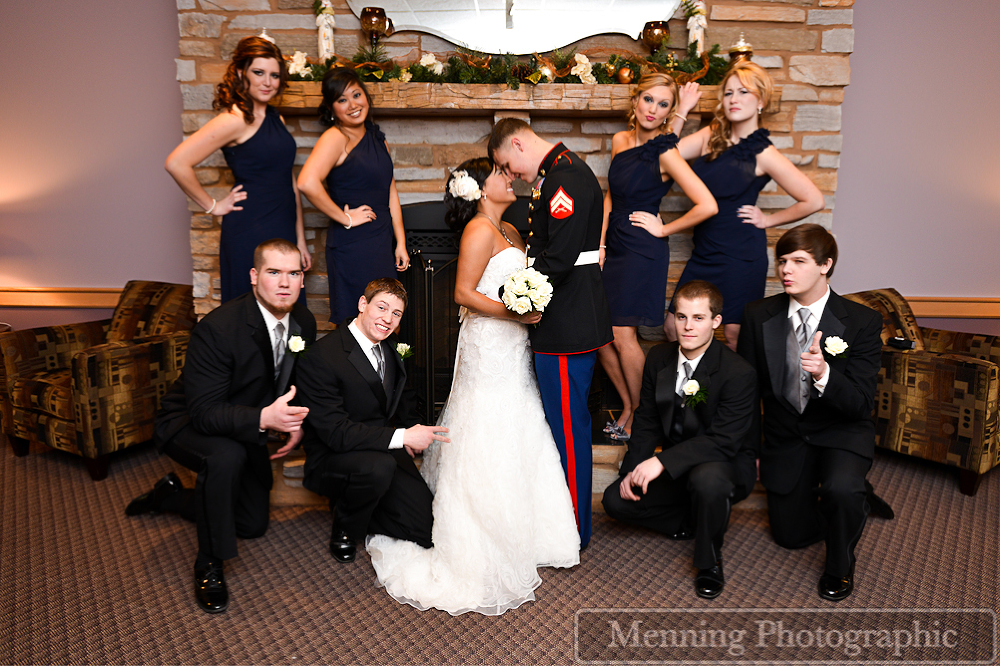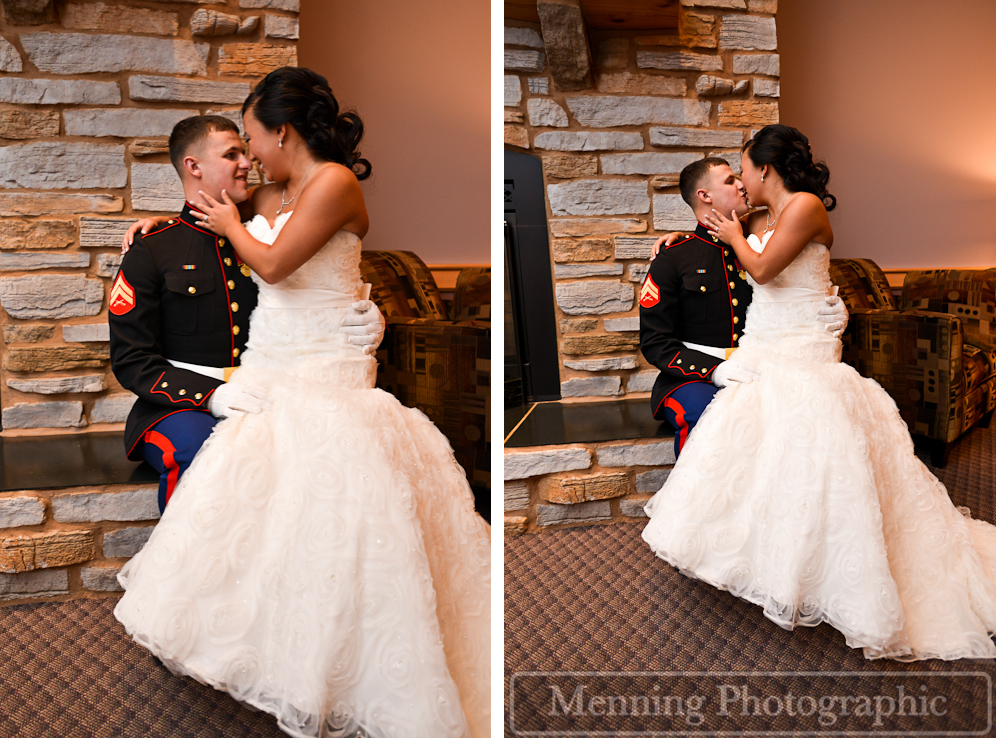 I'm so glad they decided to brave the blustery evening for a couple of shots outside. When I broached the subject, I was expecting some hesitation, but Brianna said, "Let's do it!"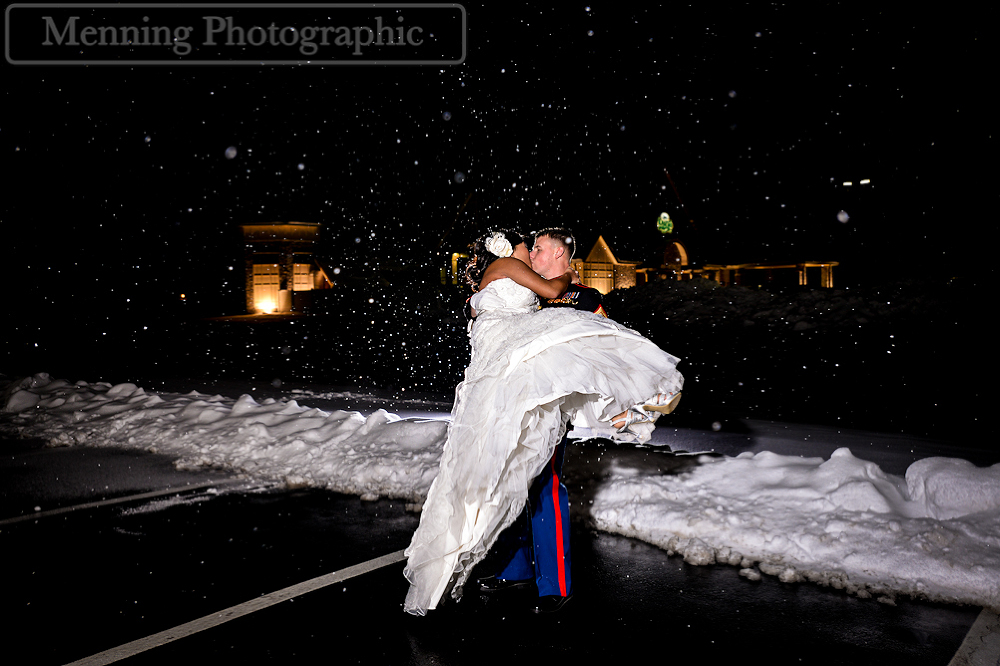 The blue color was gorgeous, and the uplighting really polished off the elegance.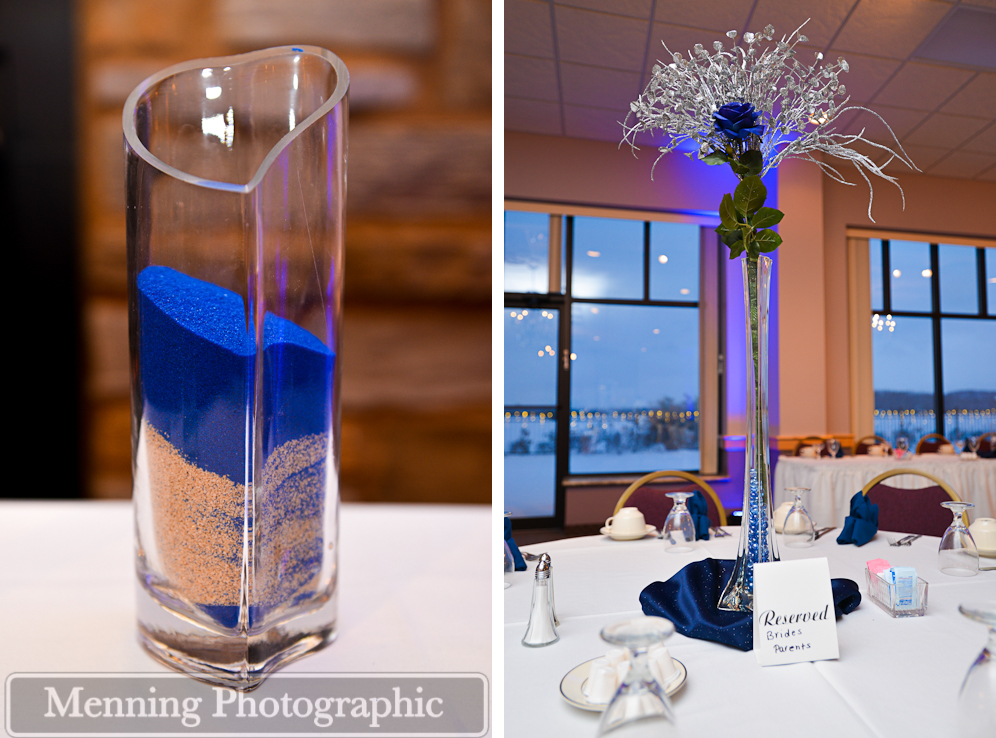 Little Miss Jess created this cake for the wedding. She runs a home-based business, and her cakes are always fabulous. Â She puts her heart into everything she does.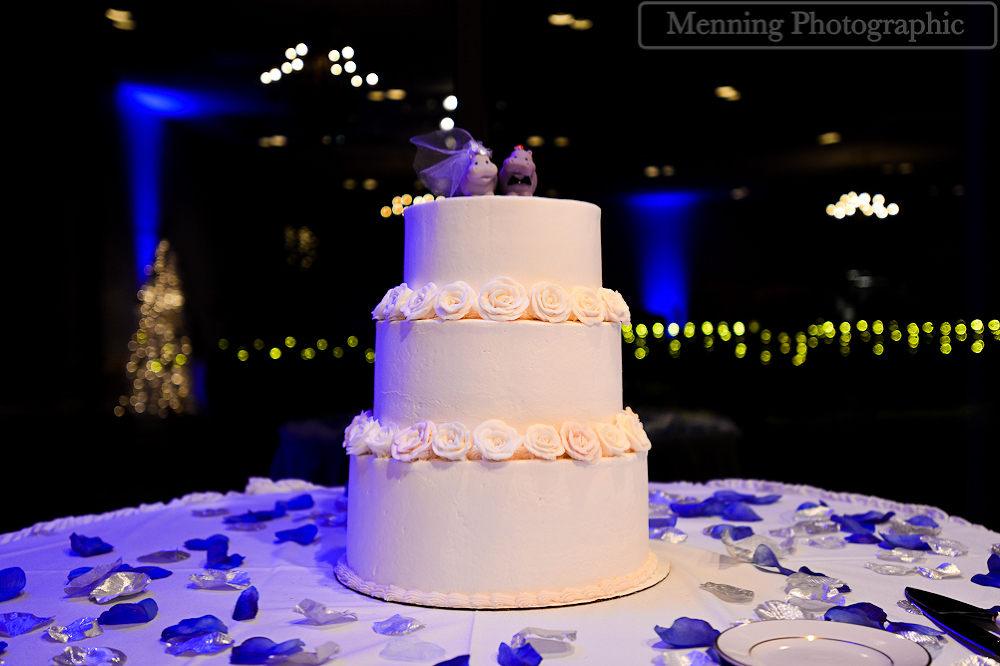 Gosh, aren't those hippos on the cake topper adorable?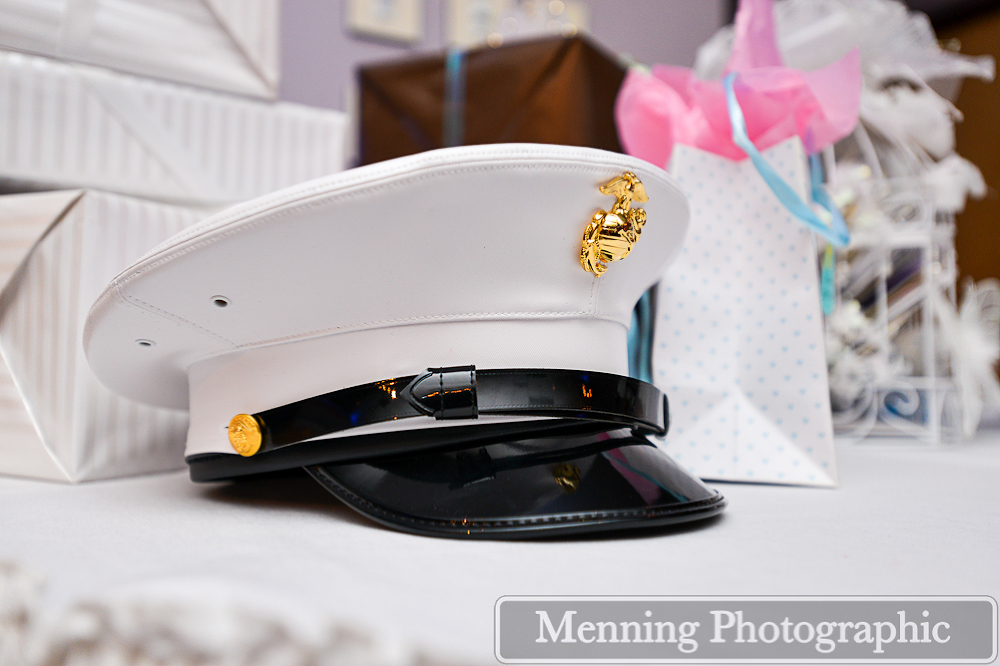 Rock, paper, scissors to determine who toasted first: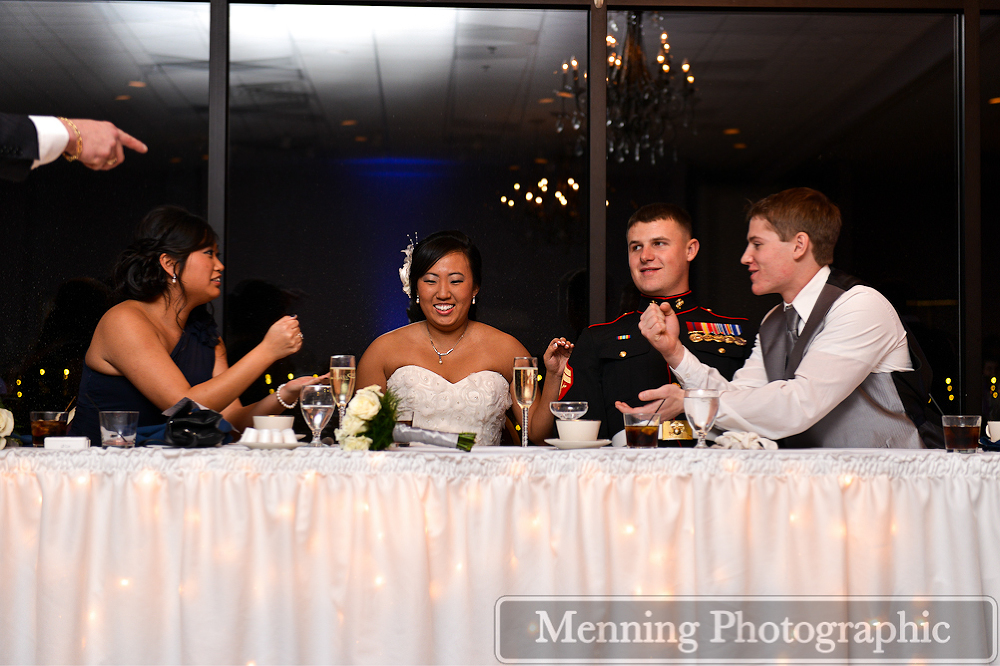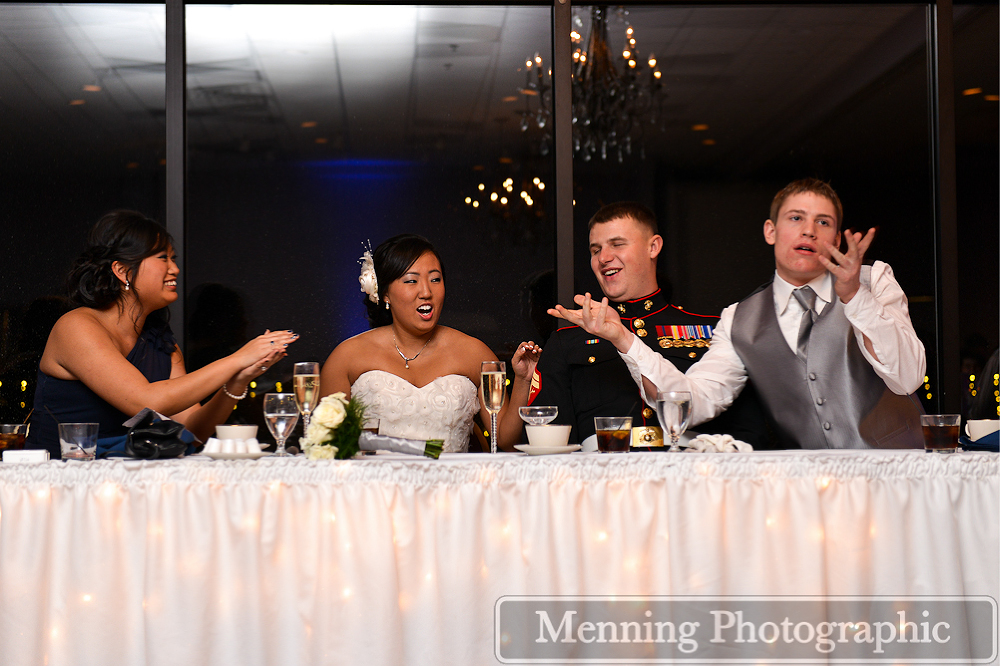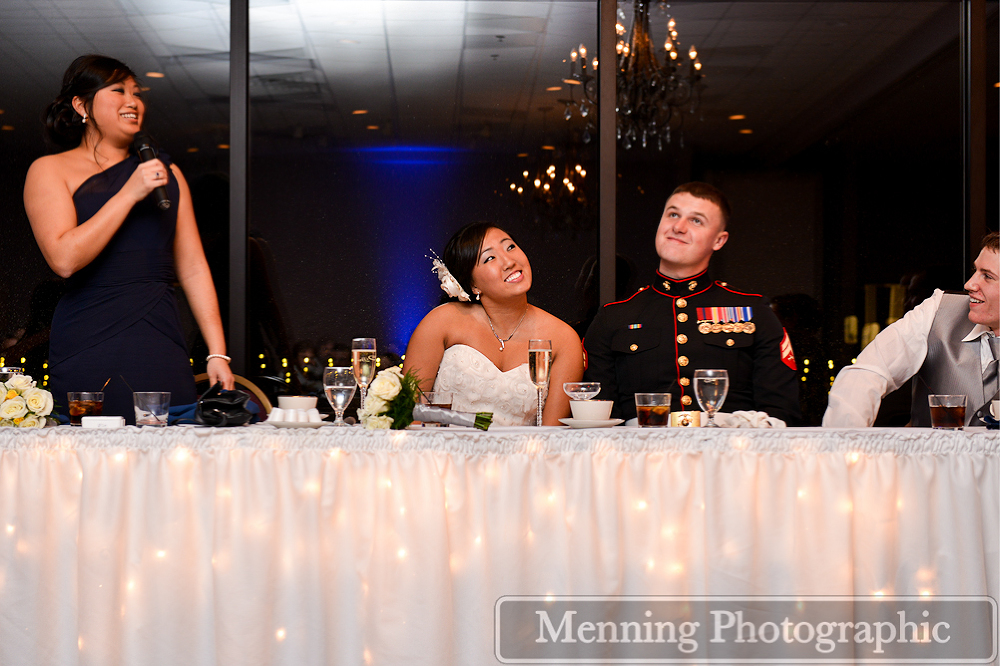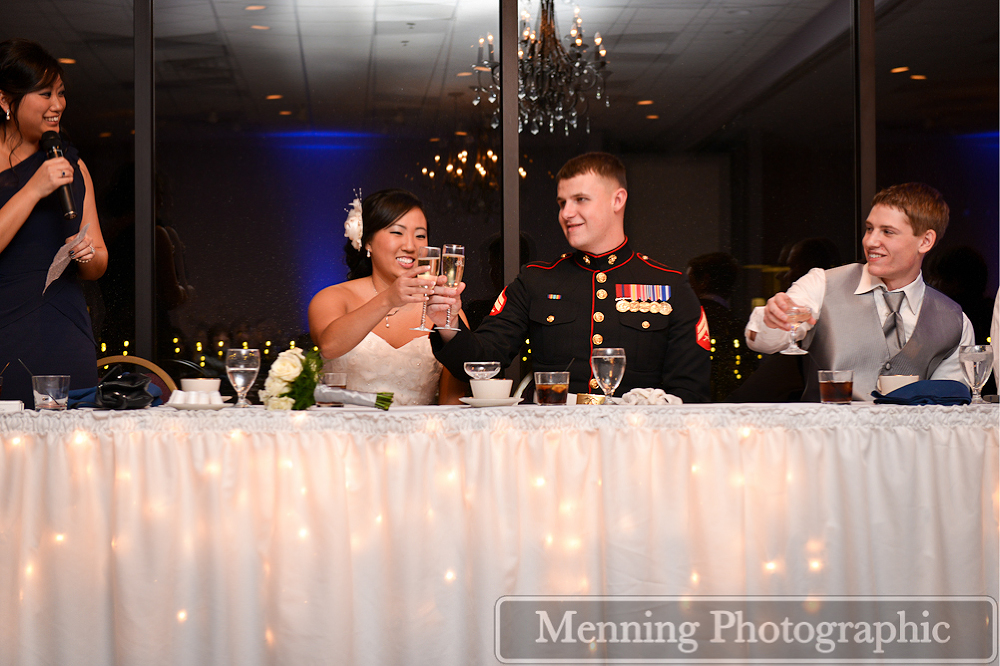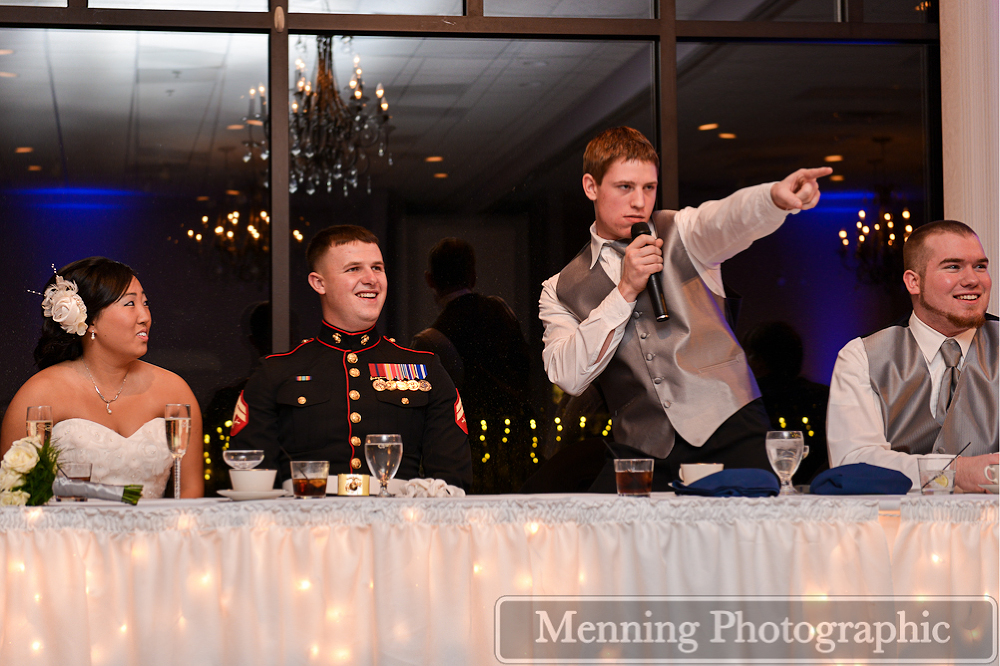 Groom's proud father and step-mother: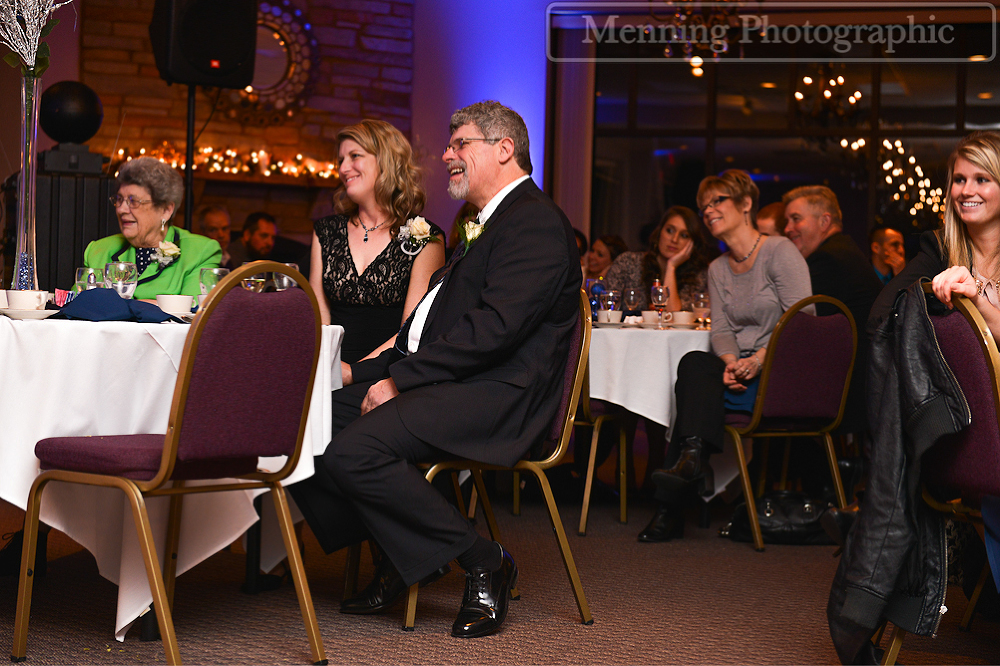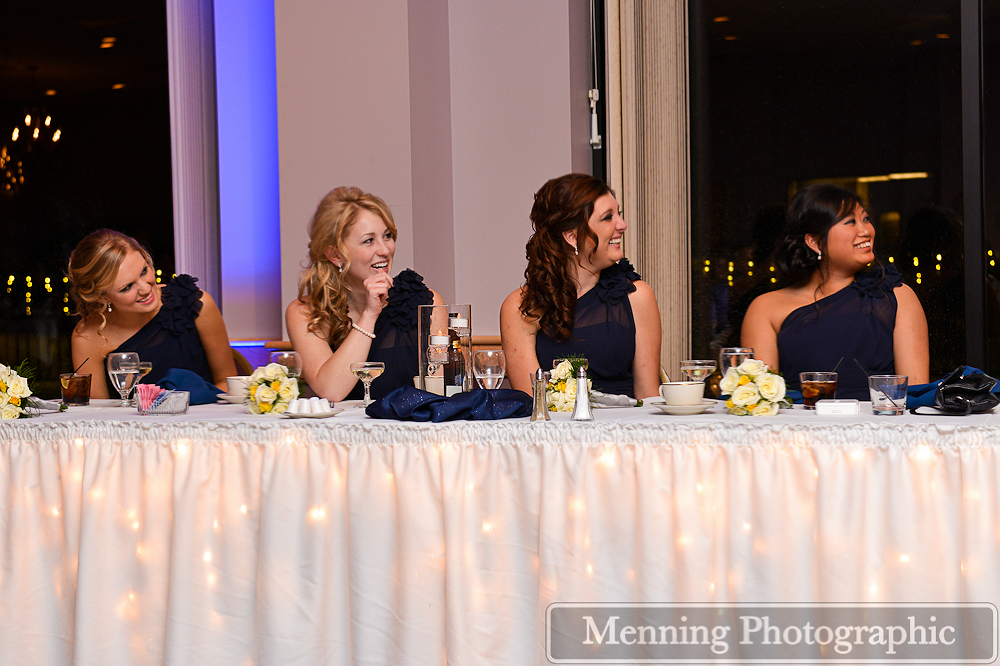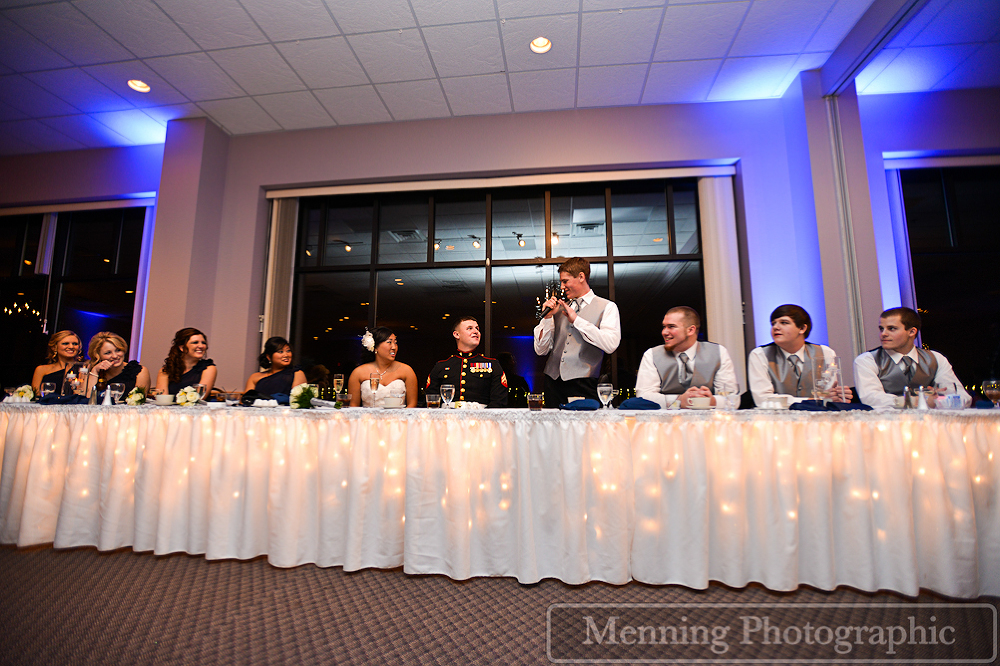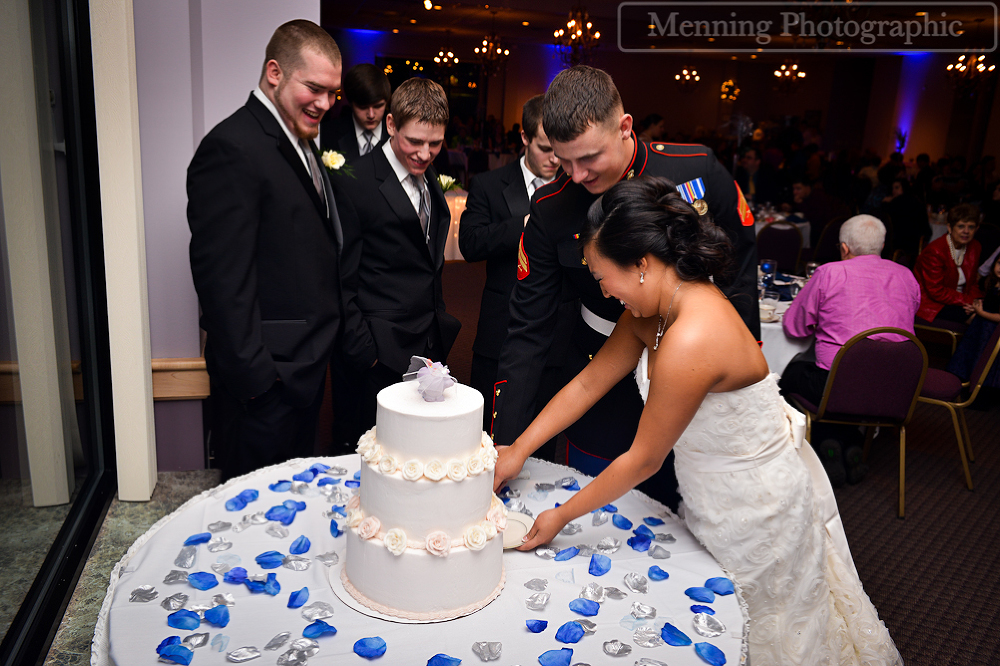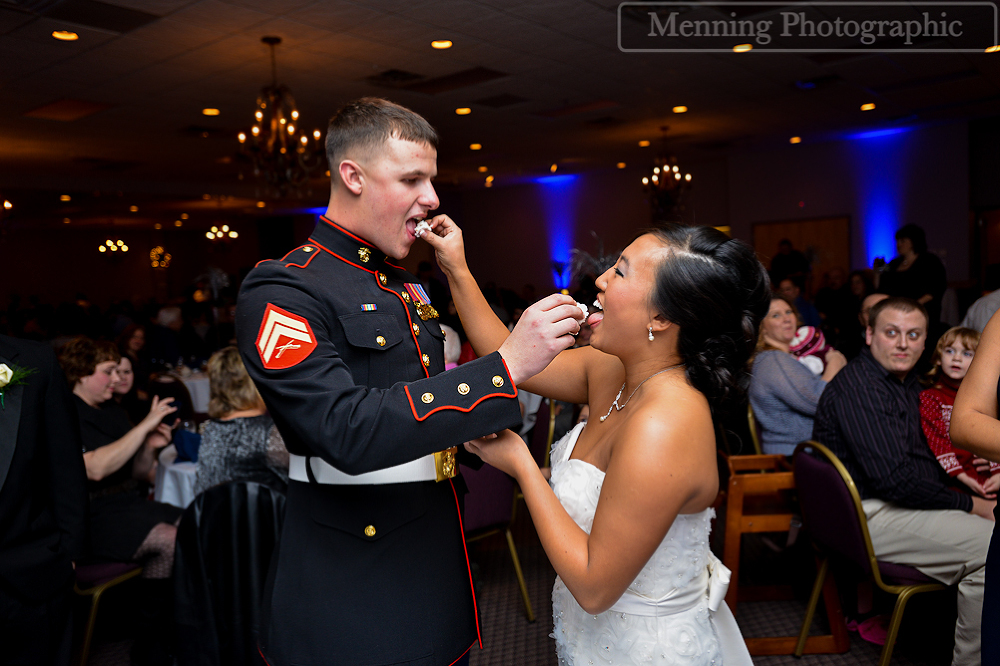 I adore their height difference.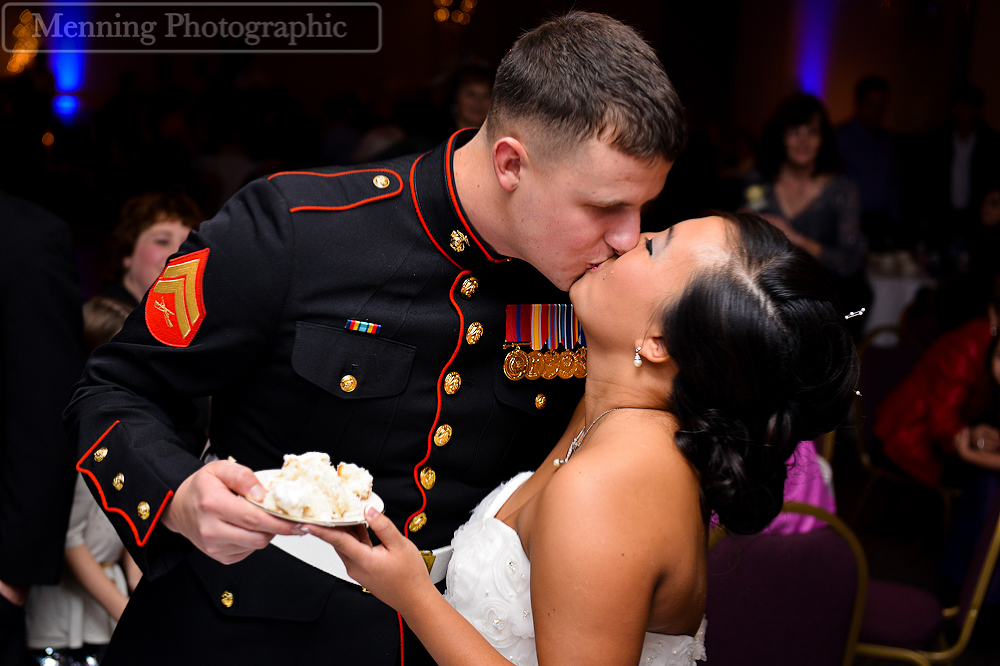 Then came some intros: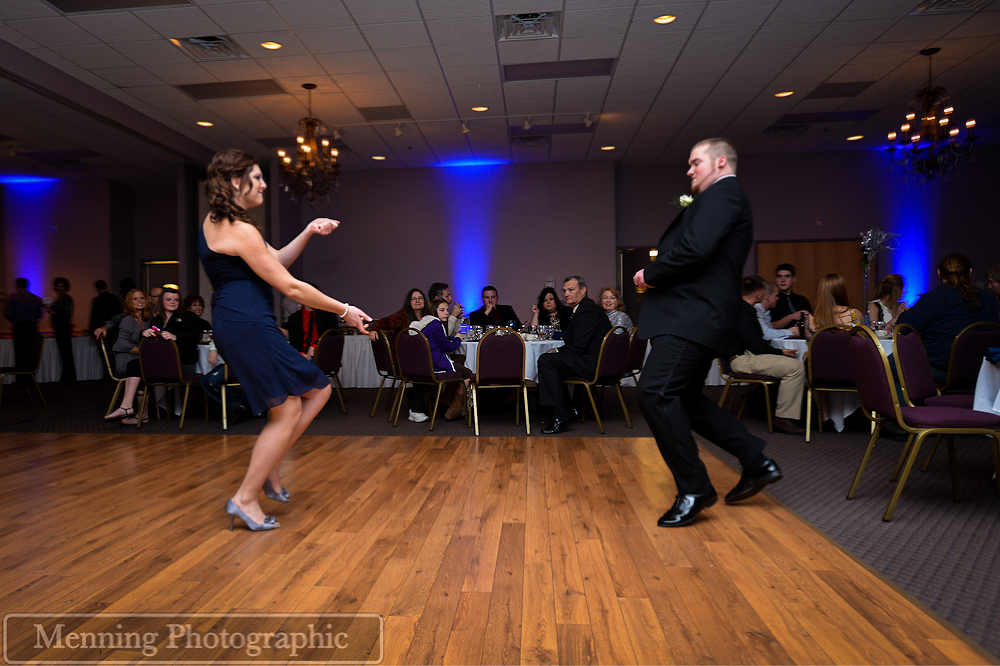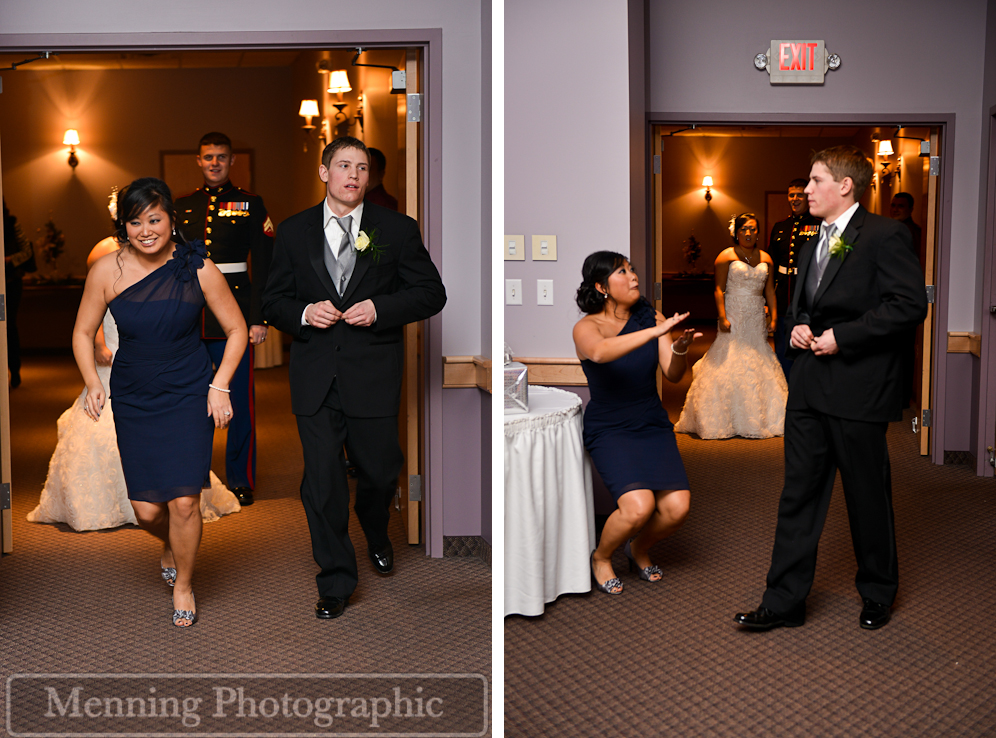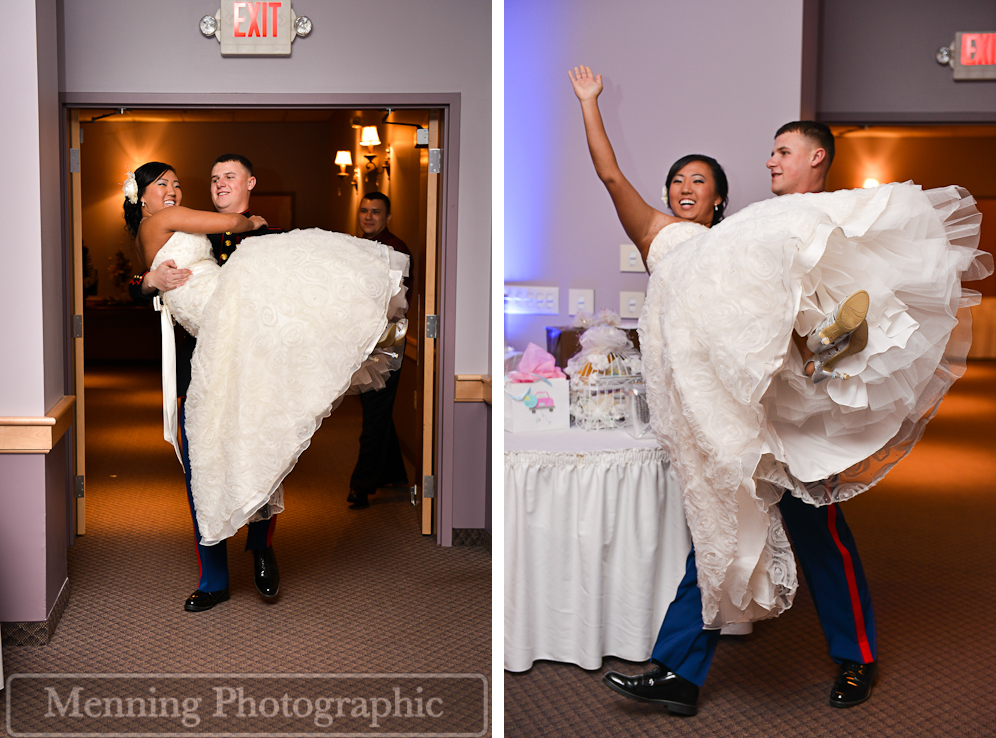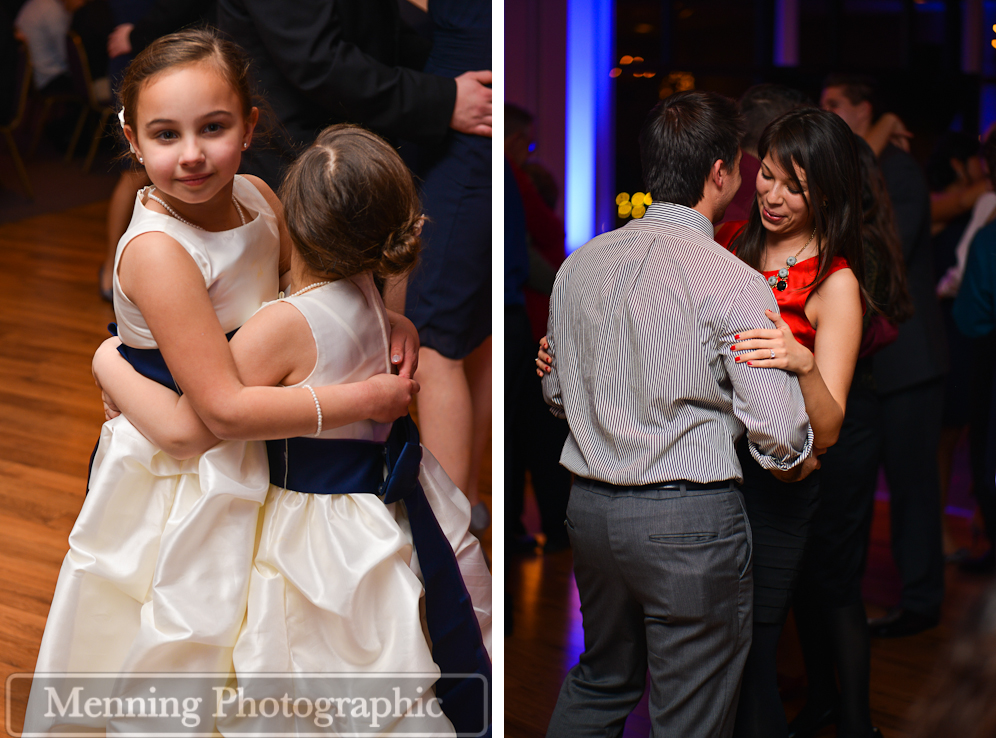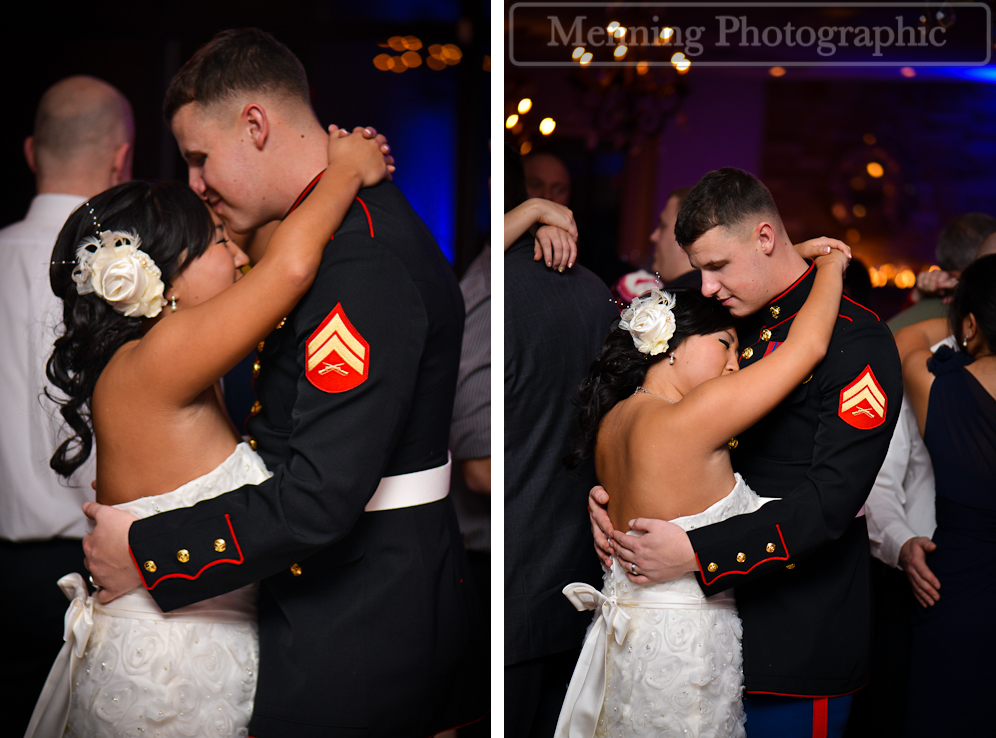 This photo puts a song in my head: "I'm blue dabba dee dabba dah." Sorry, Guys. I know that'll probably be in your head for the rest of the day.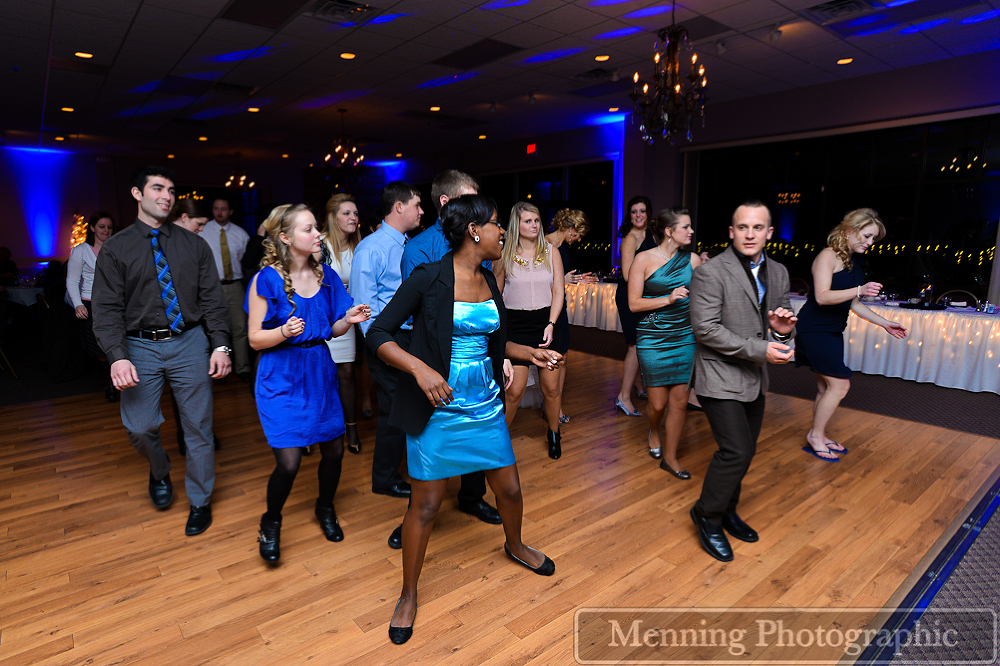 Skills: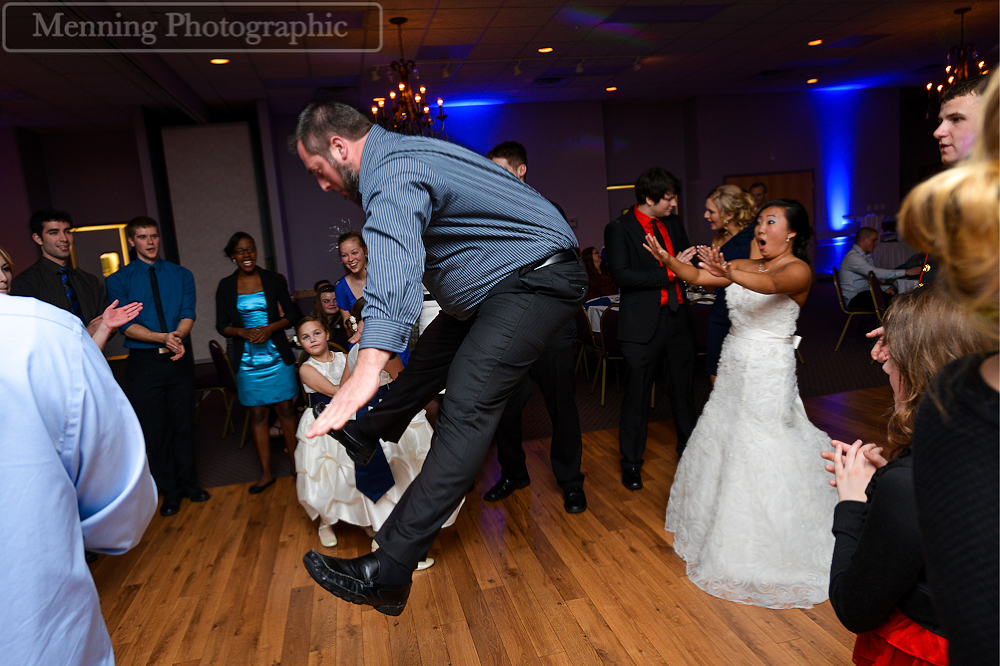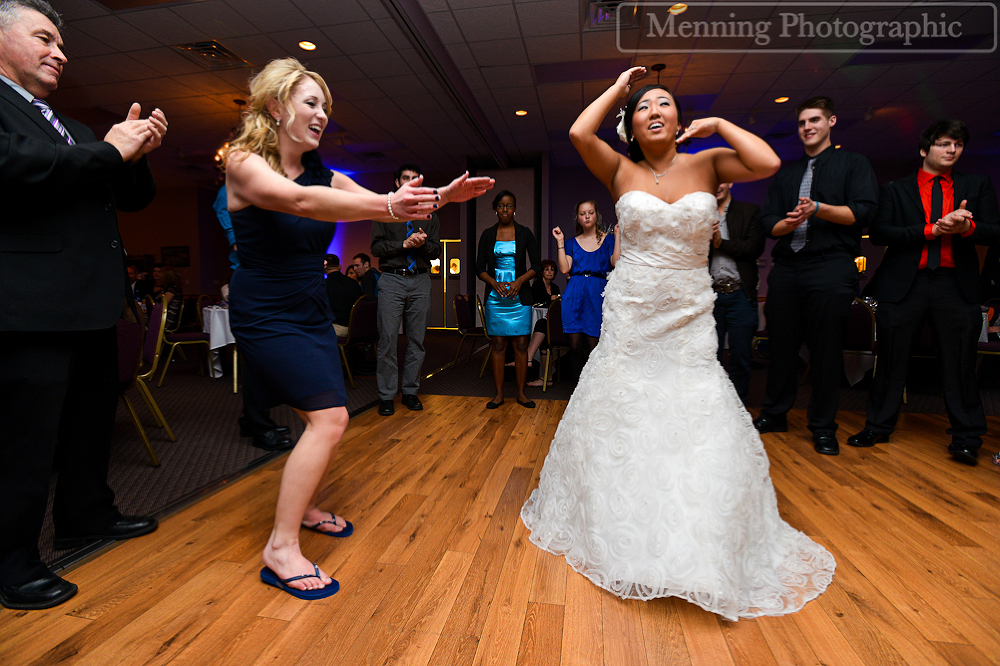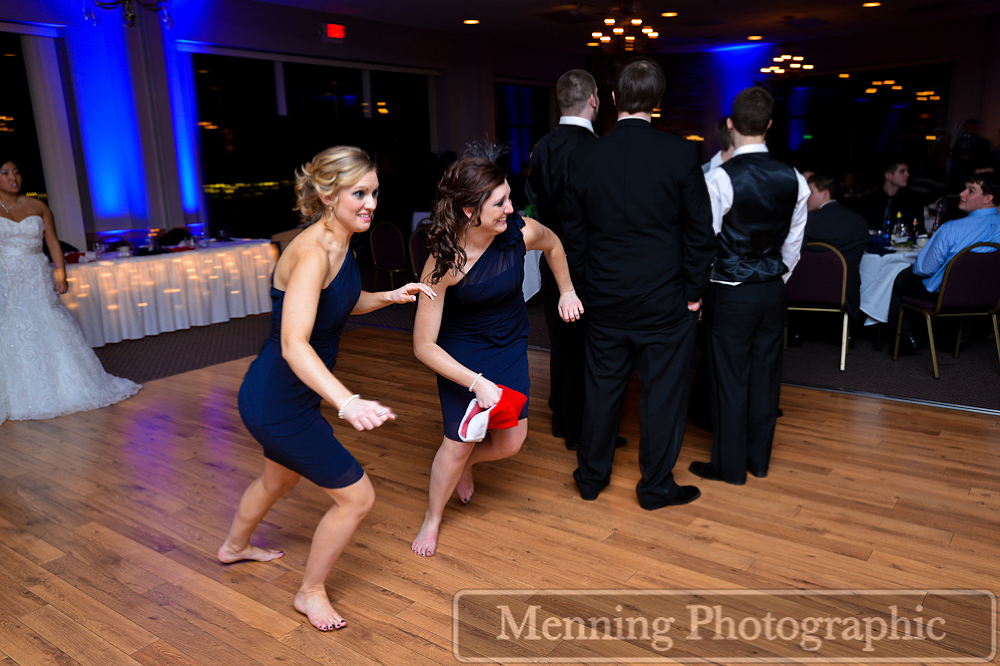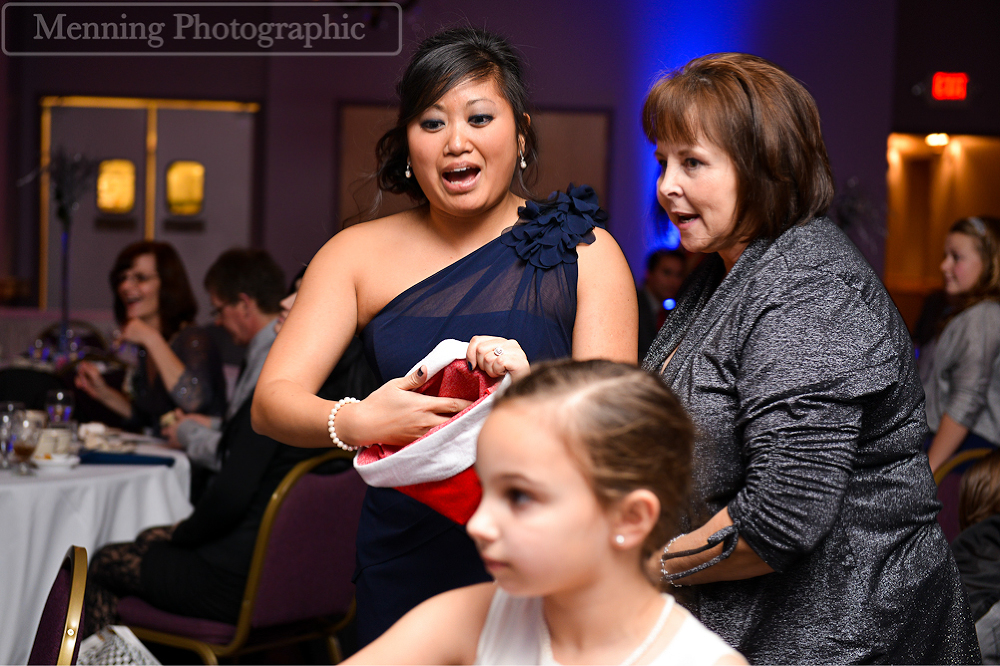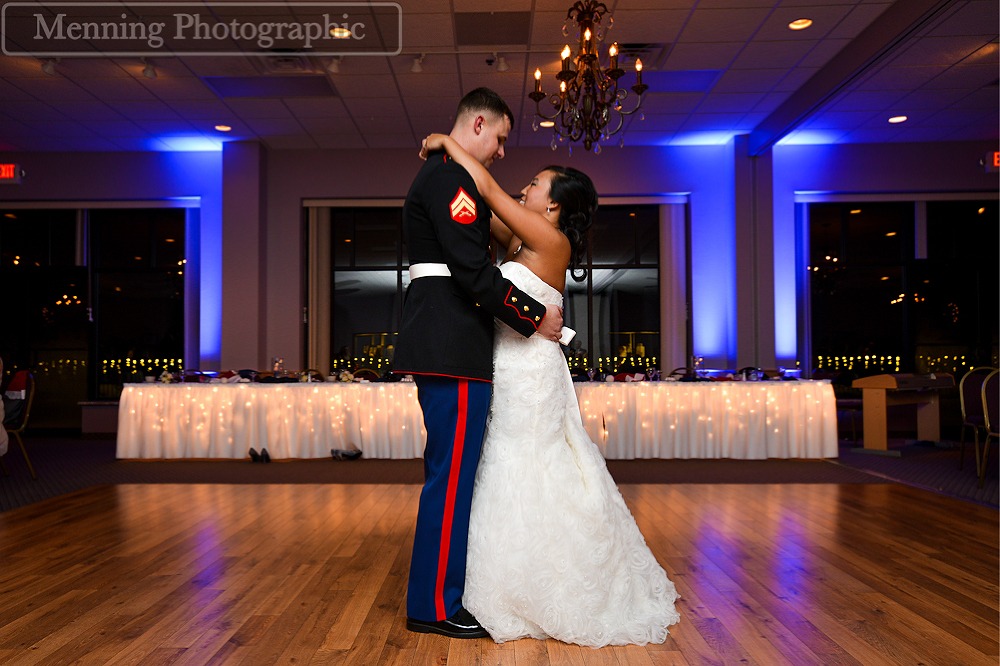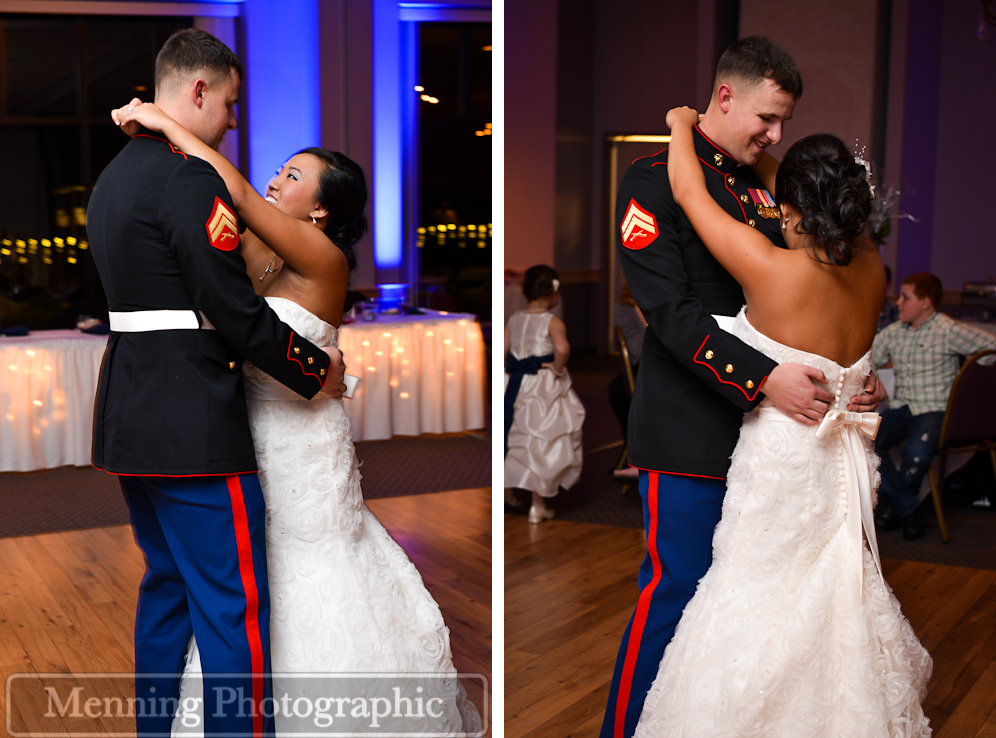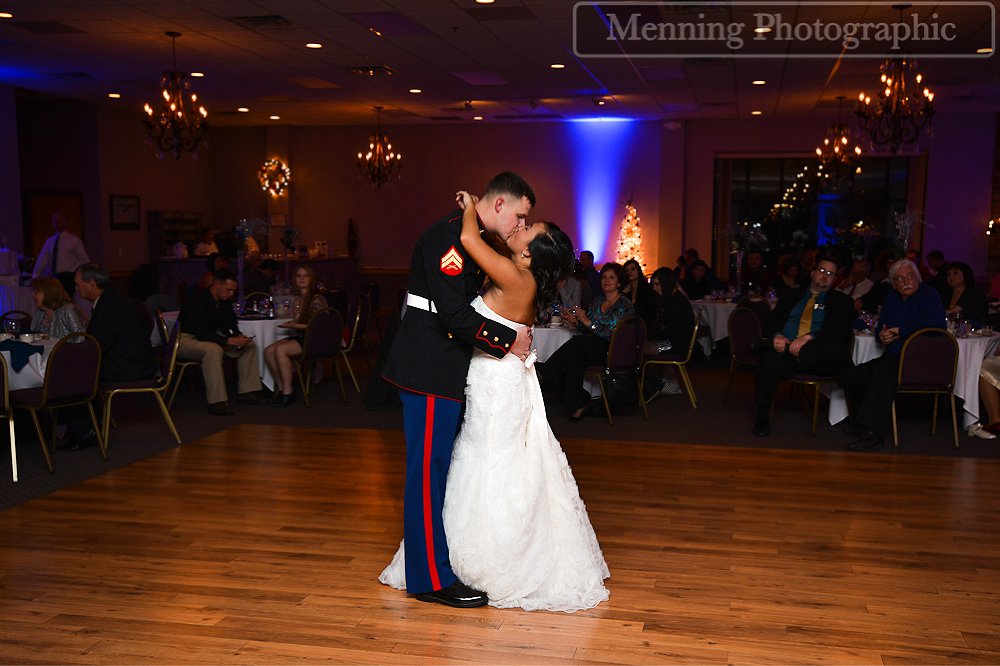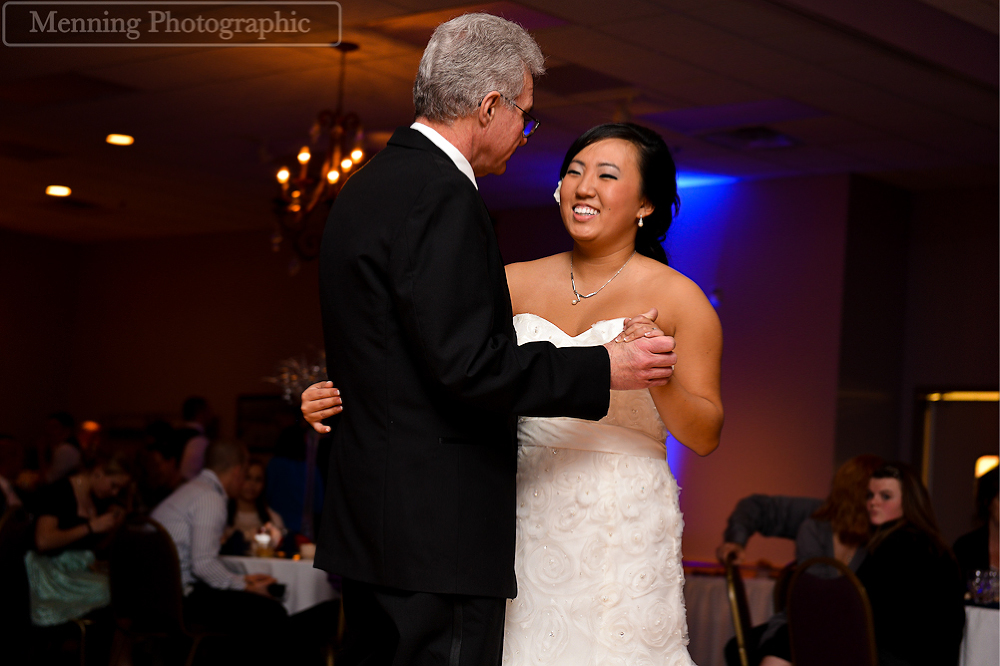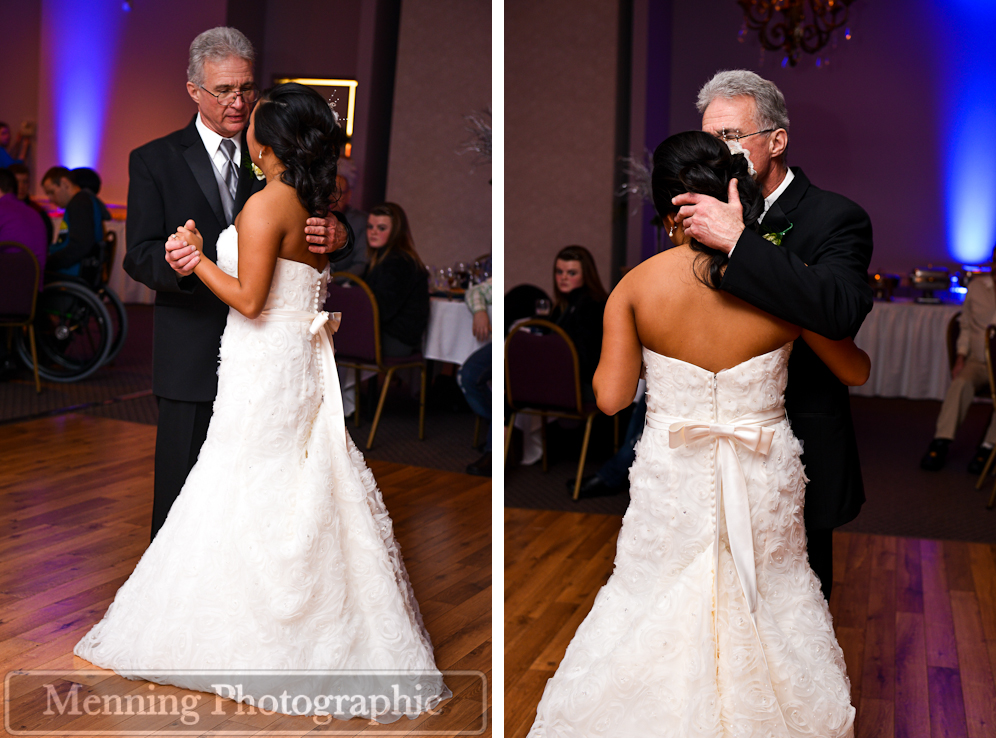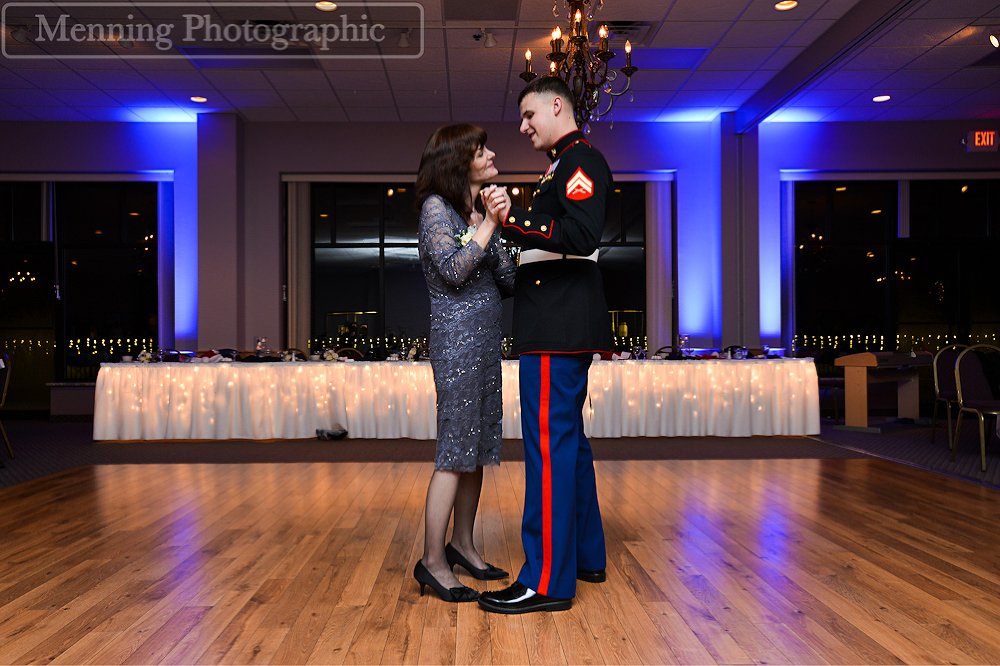 The dance floor was the place to be that night!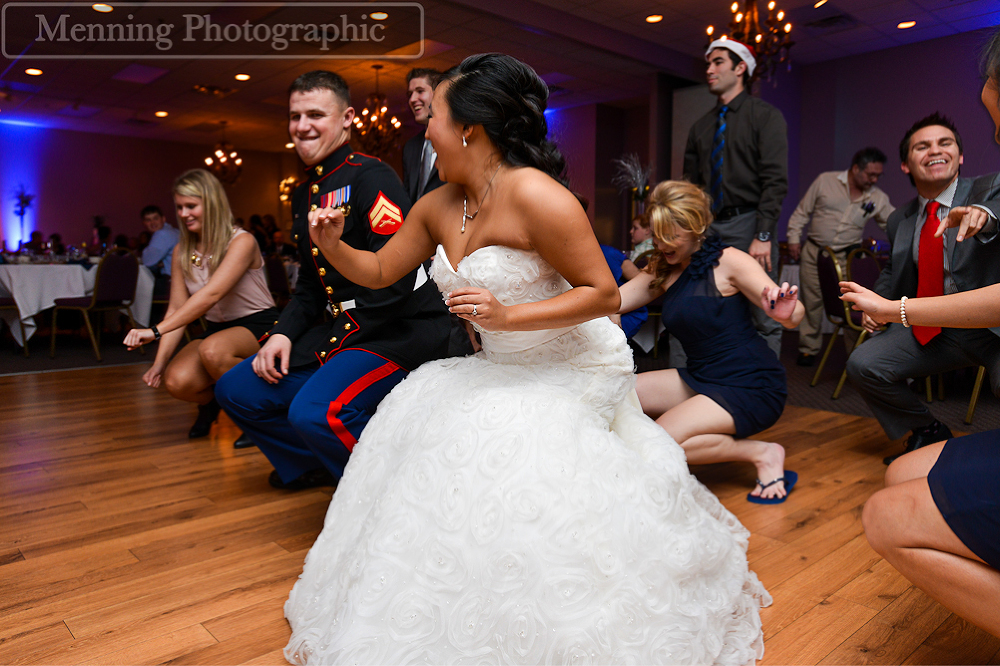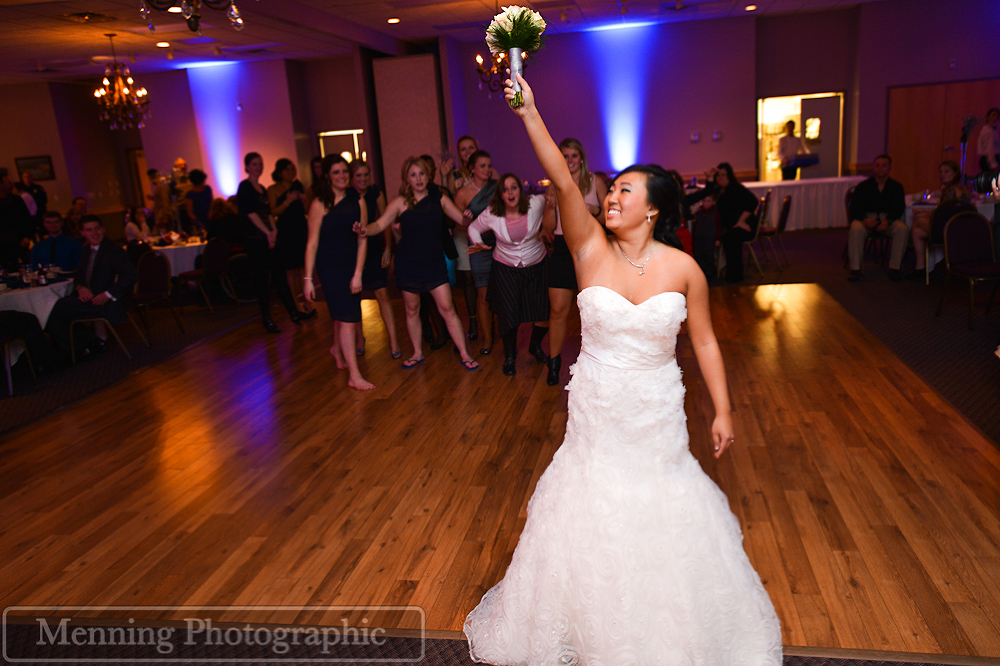 This is probably one of my favorite bouquet catching photos from all year.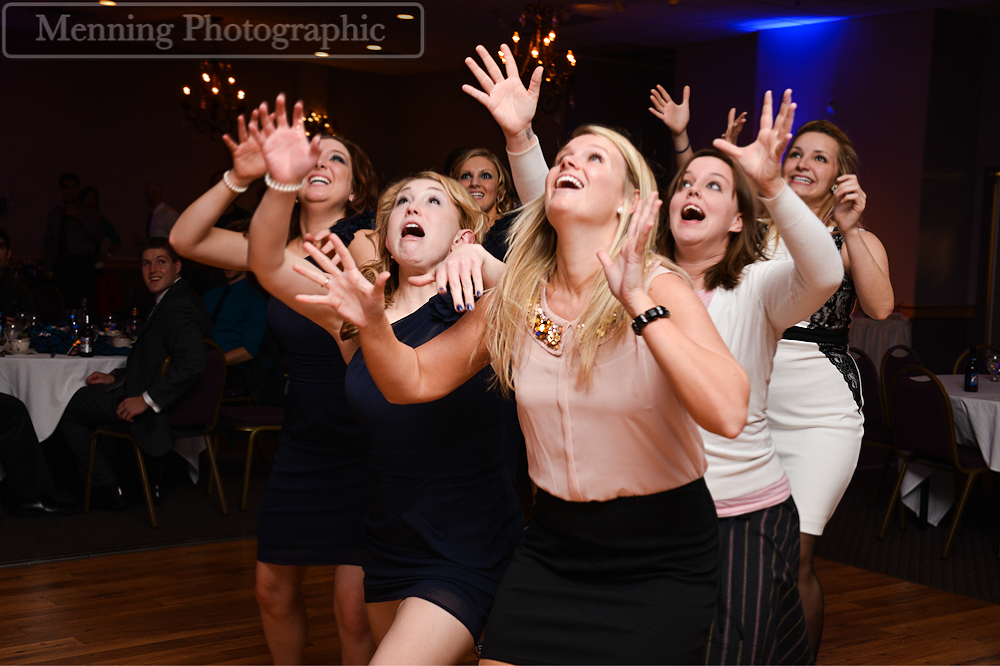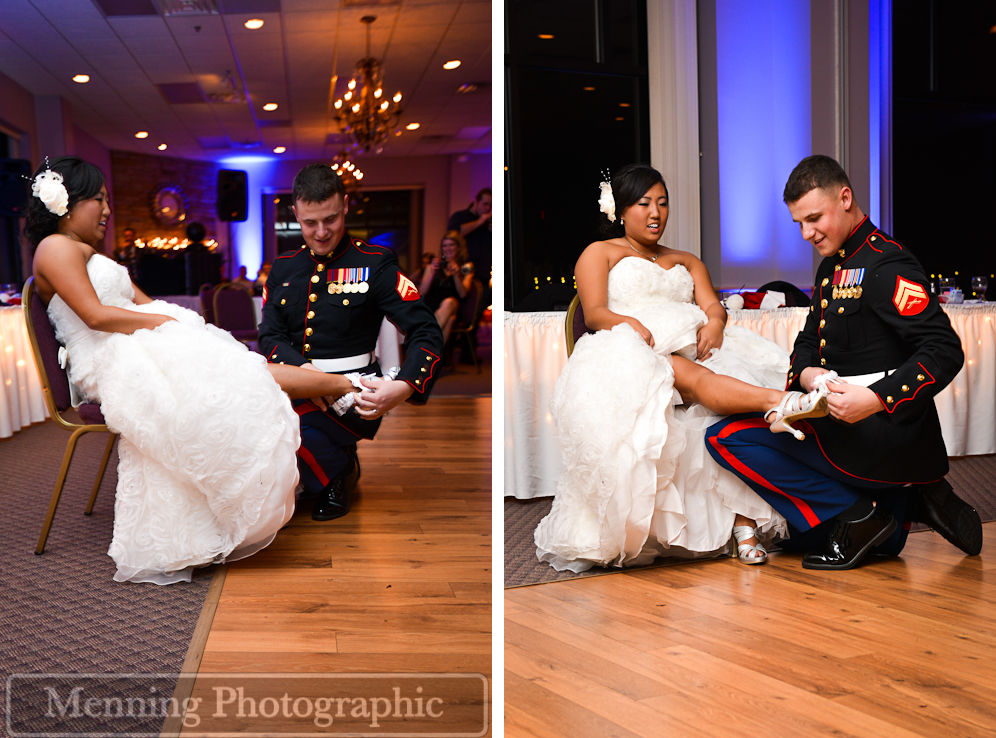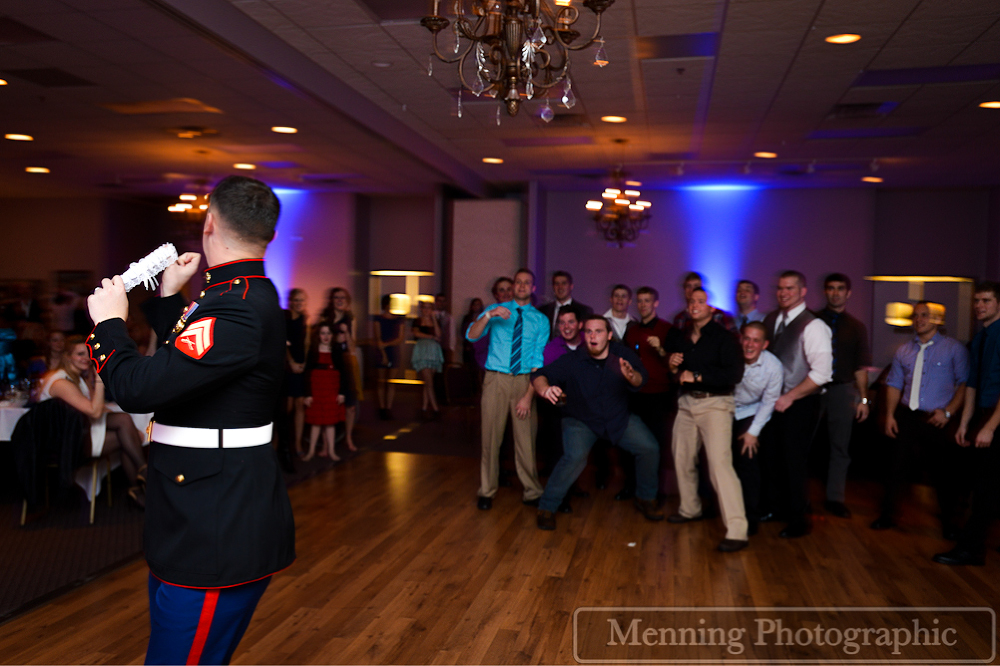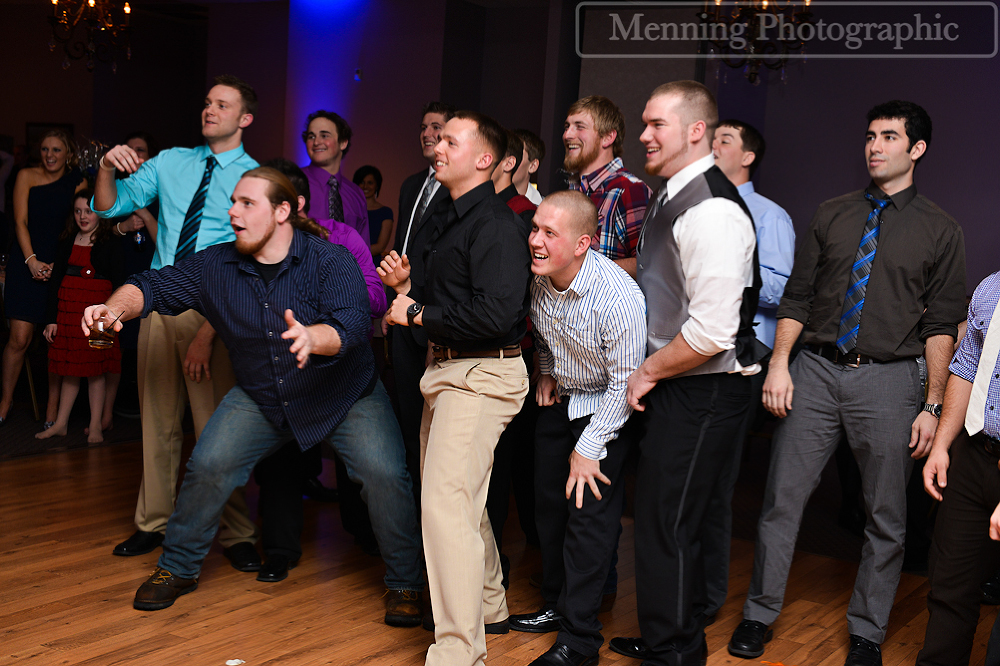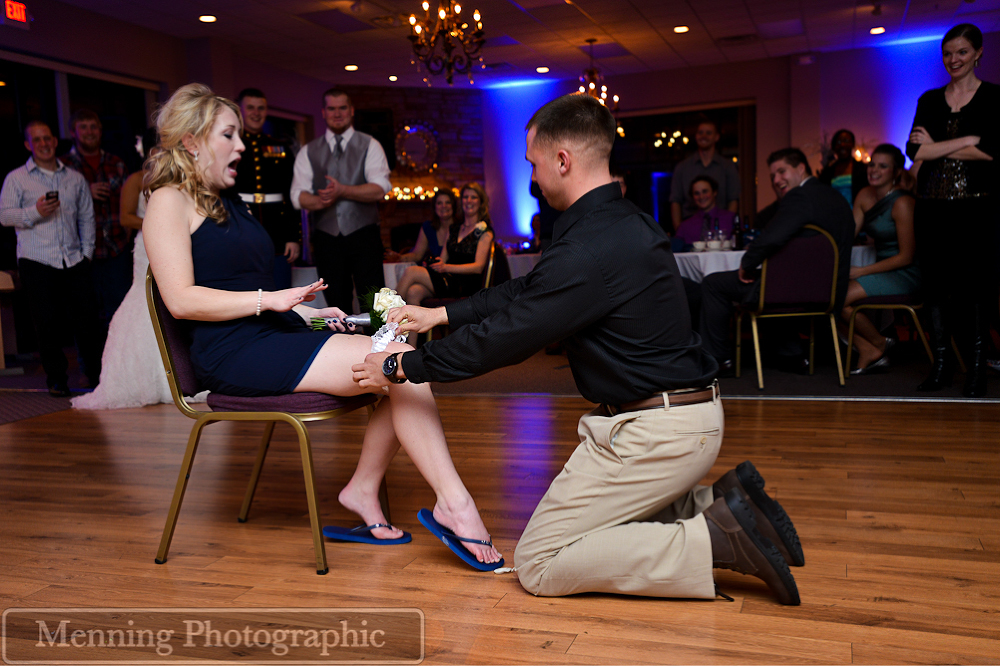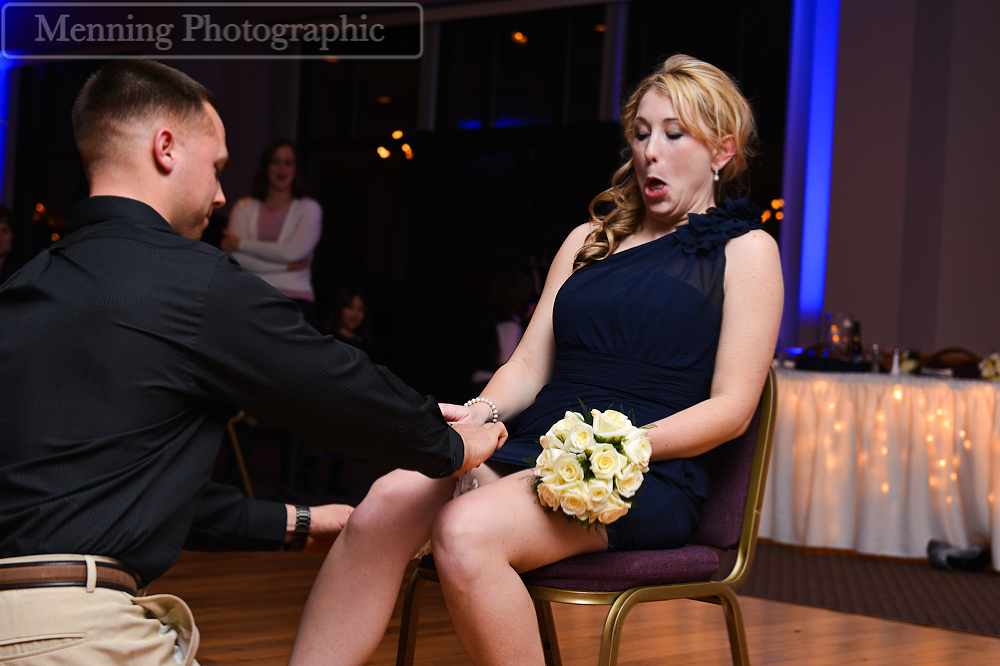 The DJ, Bob from Music Man, did  a fantastic job, as always. He had the groomsmen do a little dance-off for Brianna.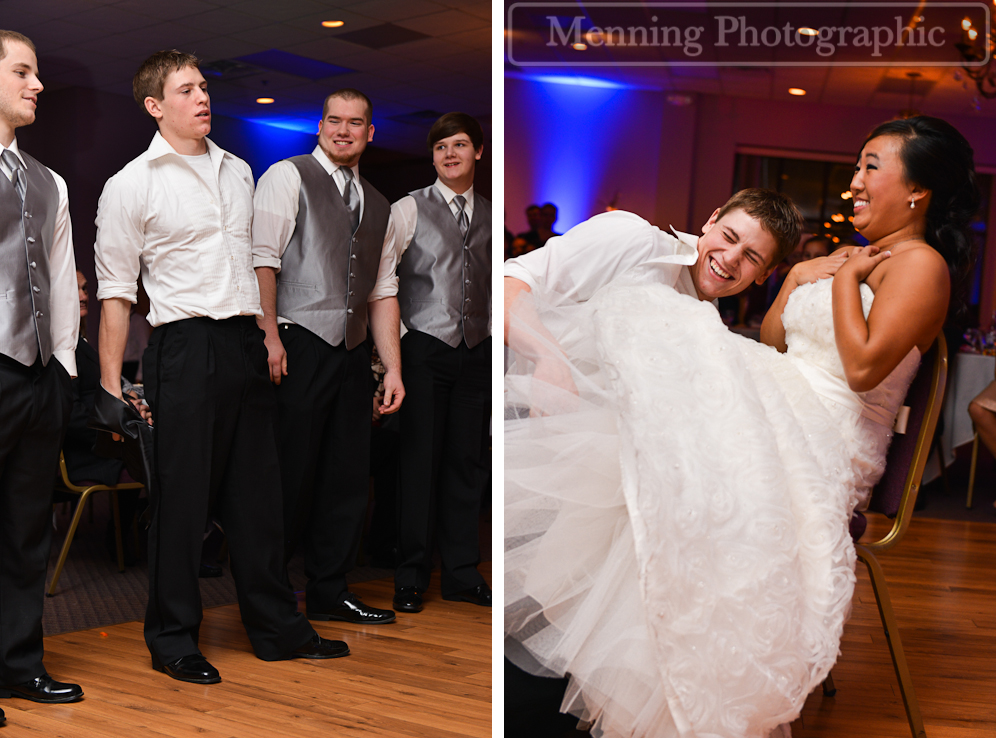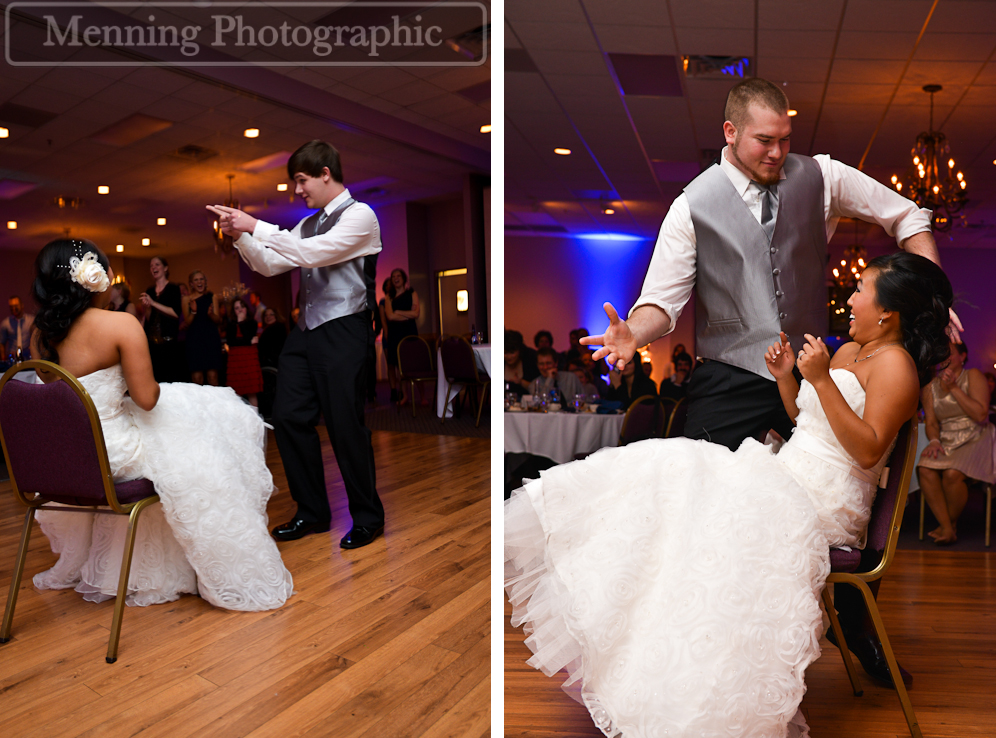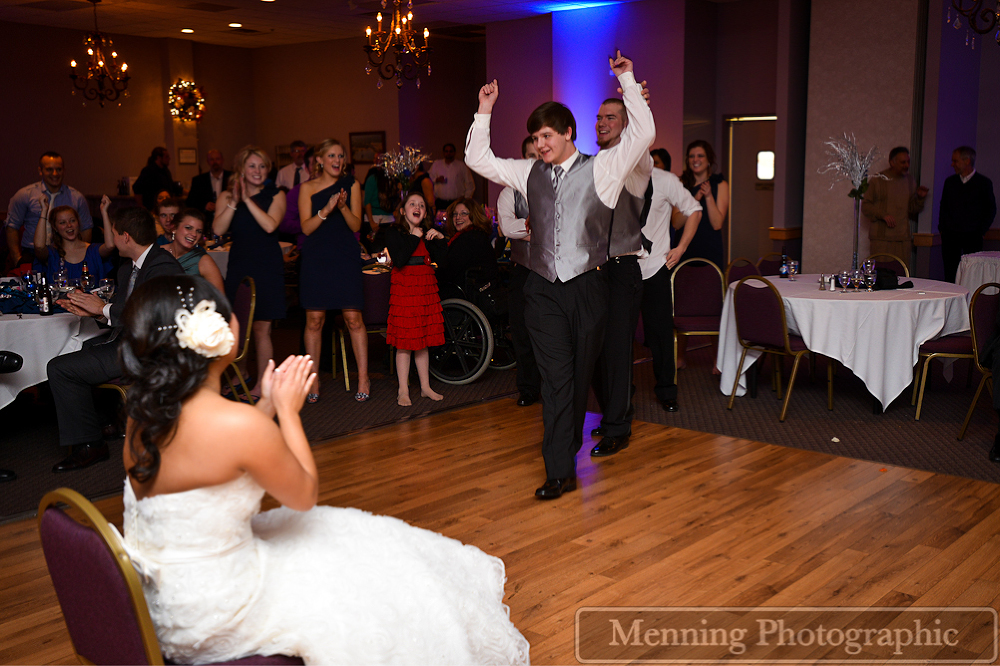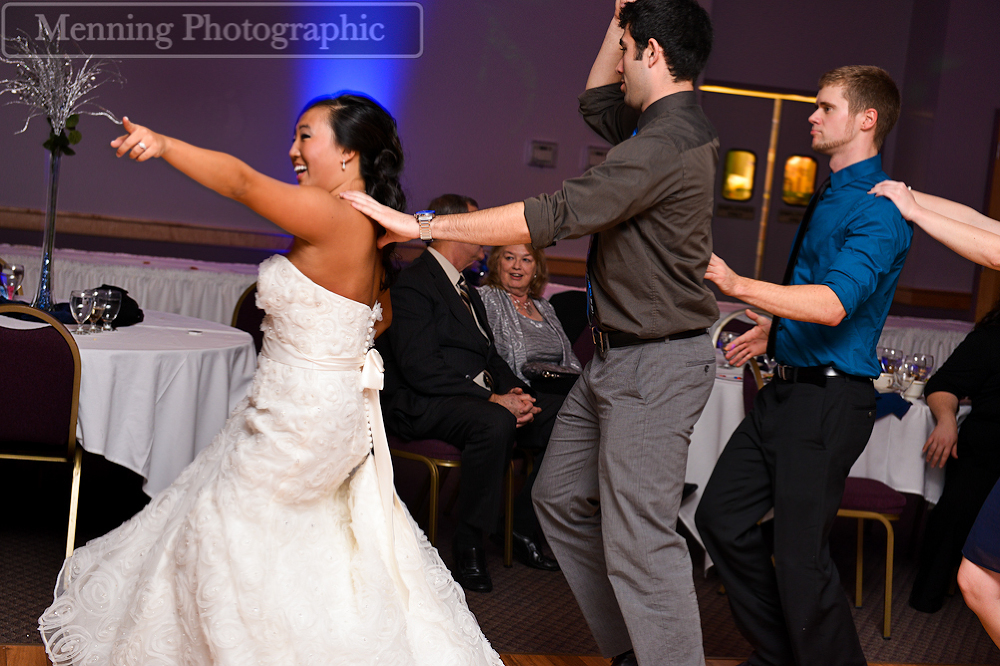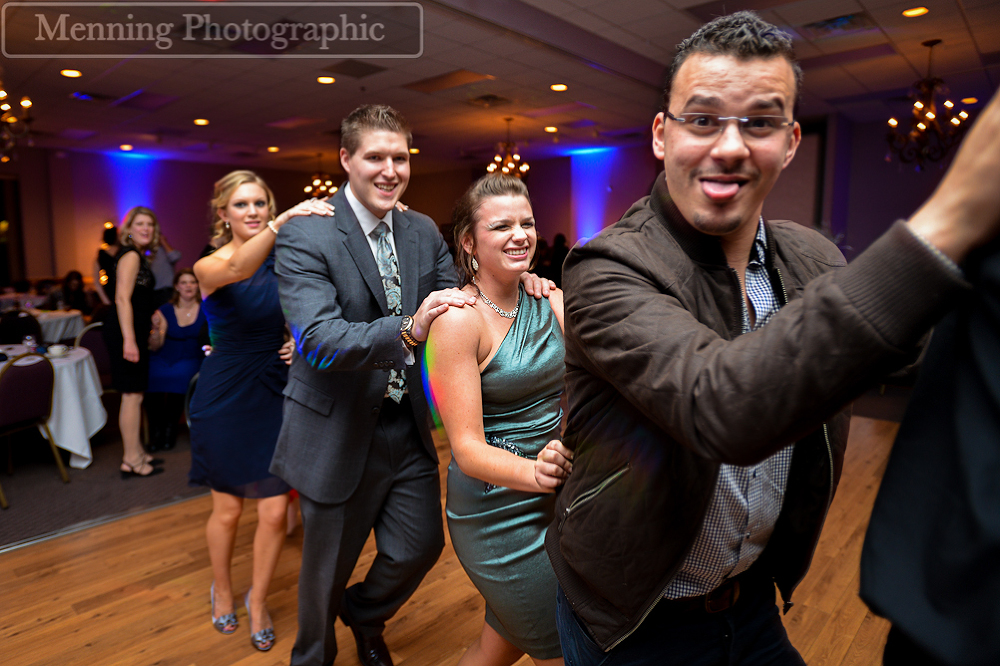 He was interesting. Â 🙂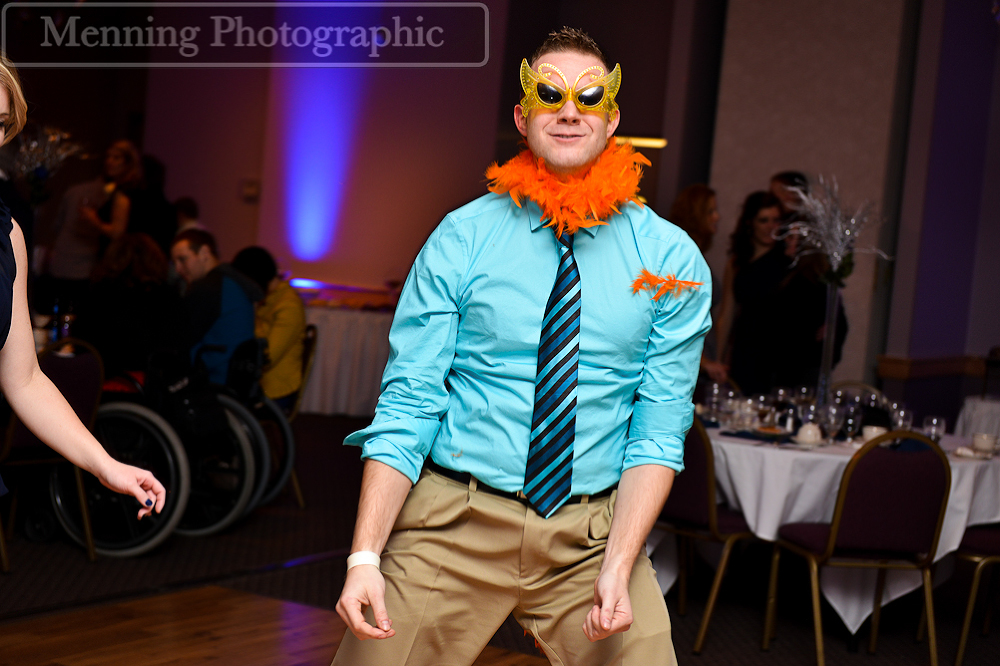 Bob the Music Man likes to get the crowd truly involved during the YMCA.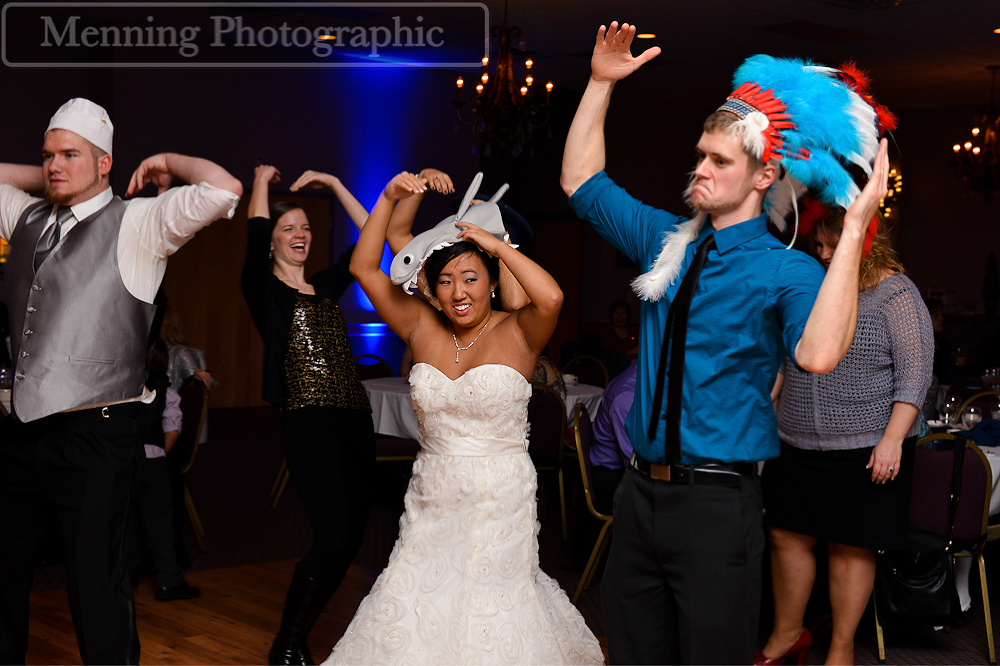 She was such a fun bride!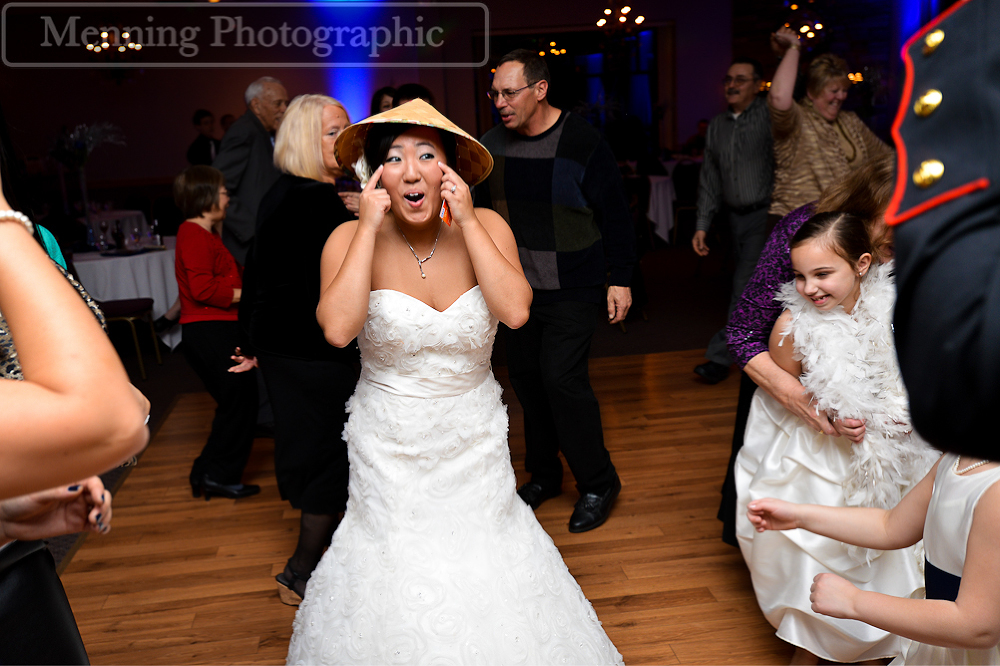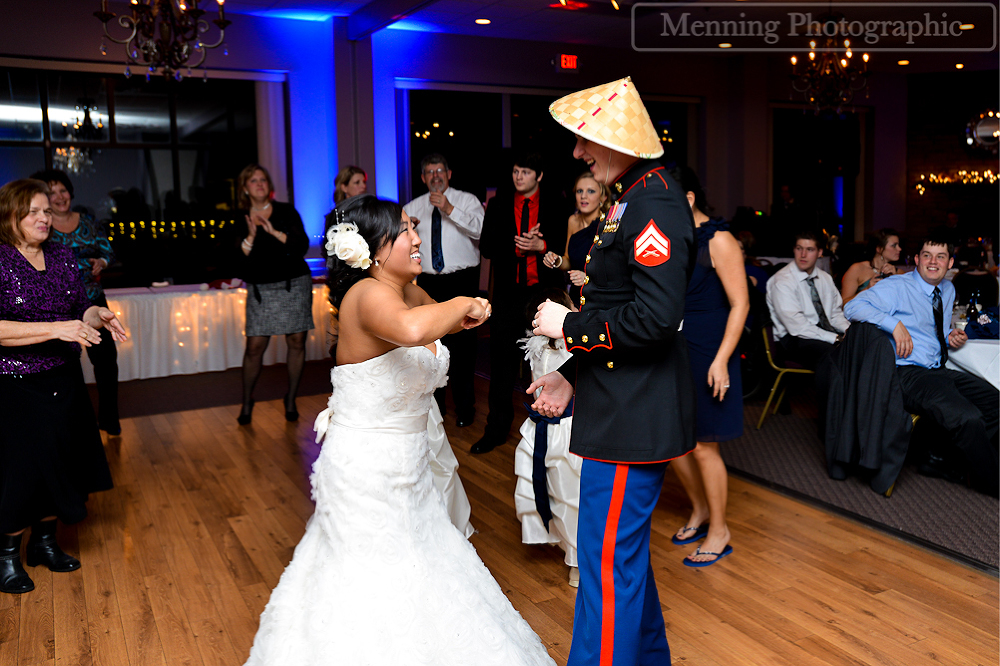 Gangnam Style for the win!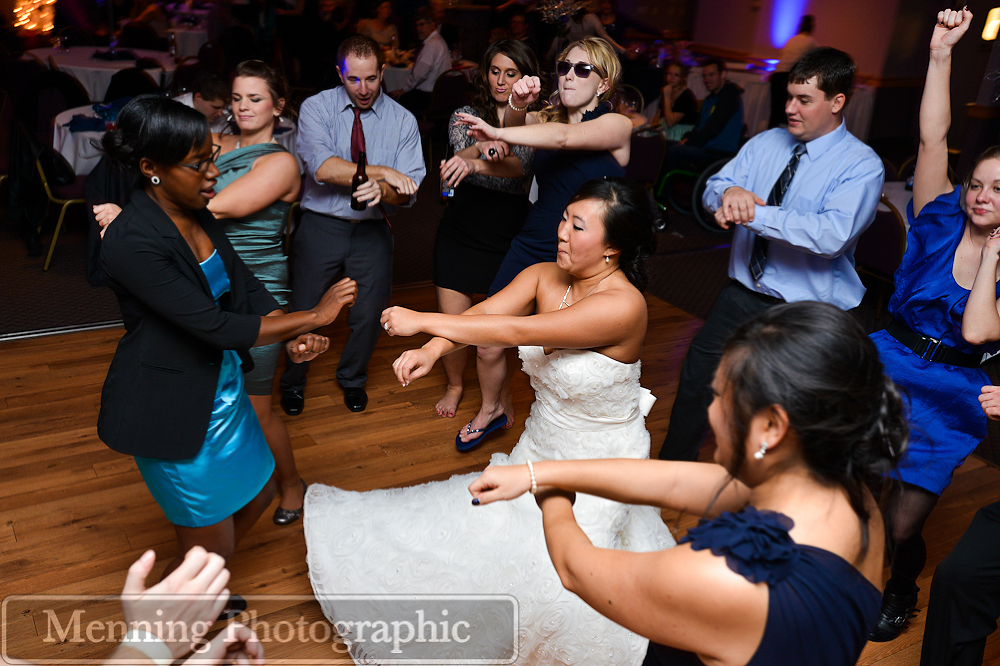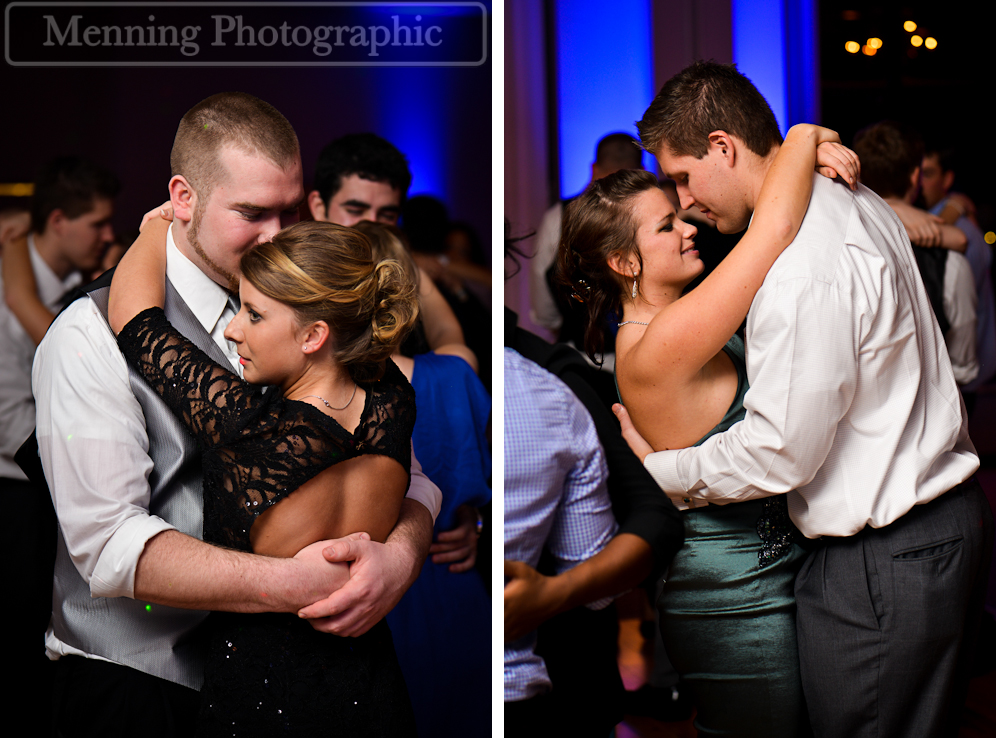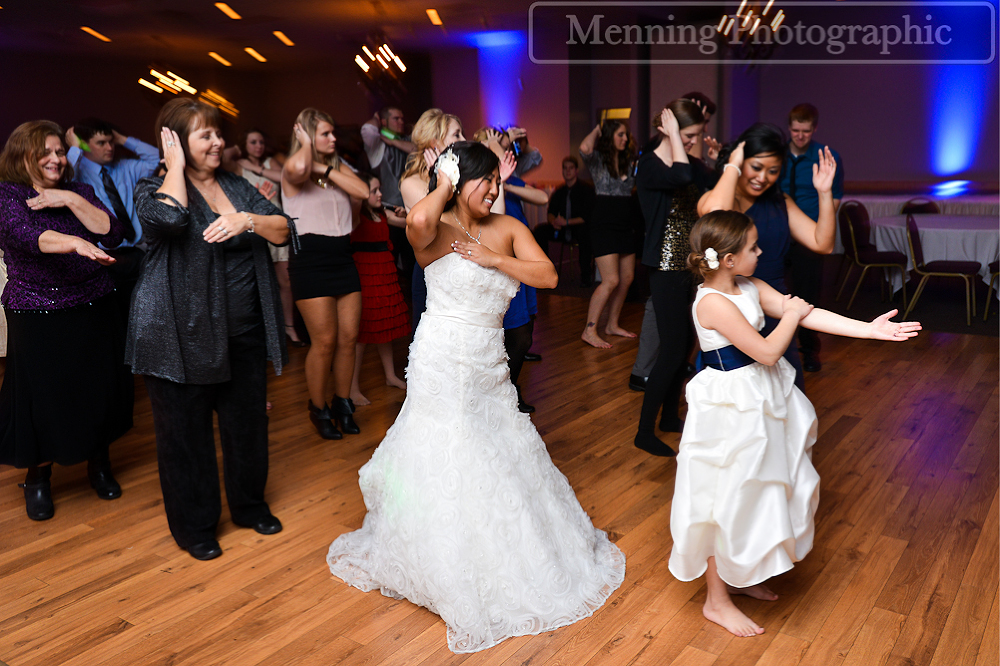 Air guitar!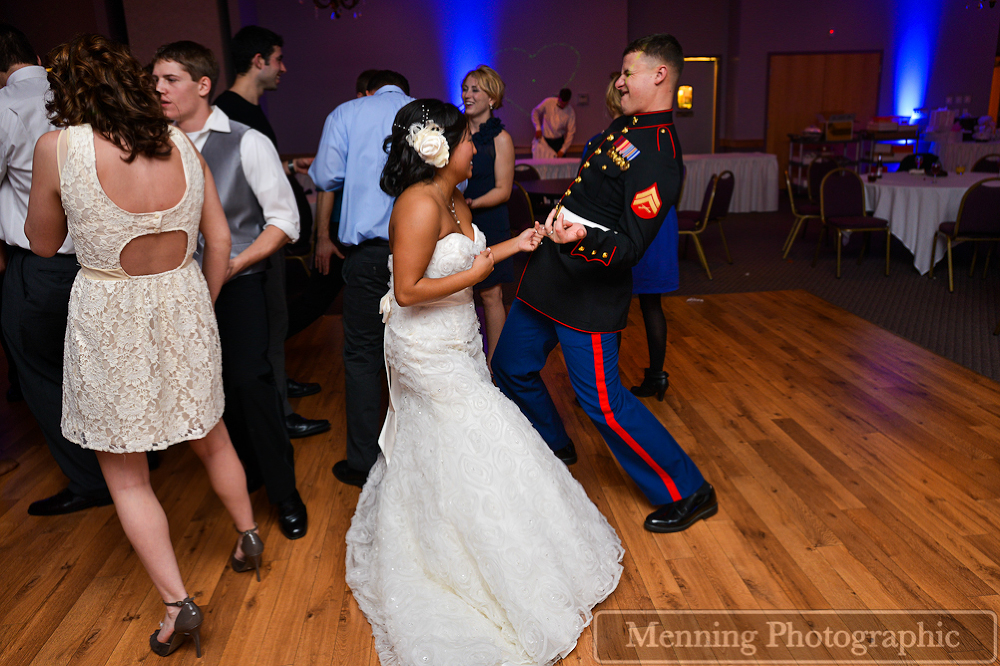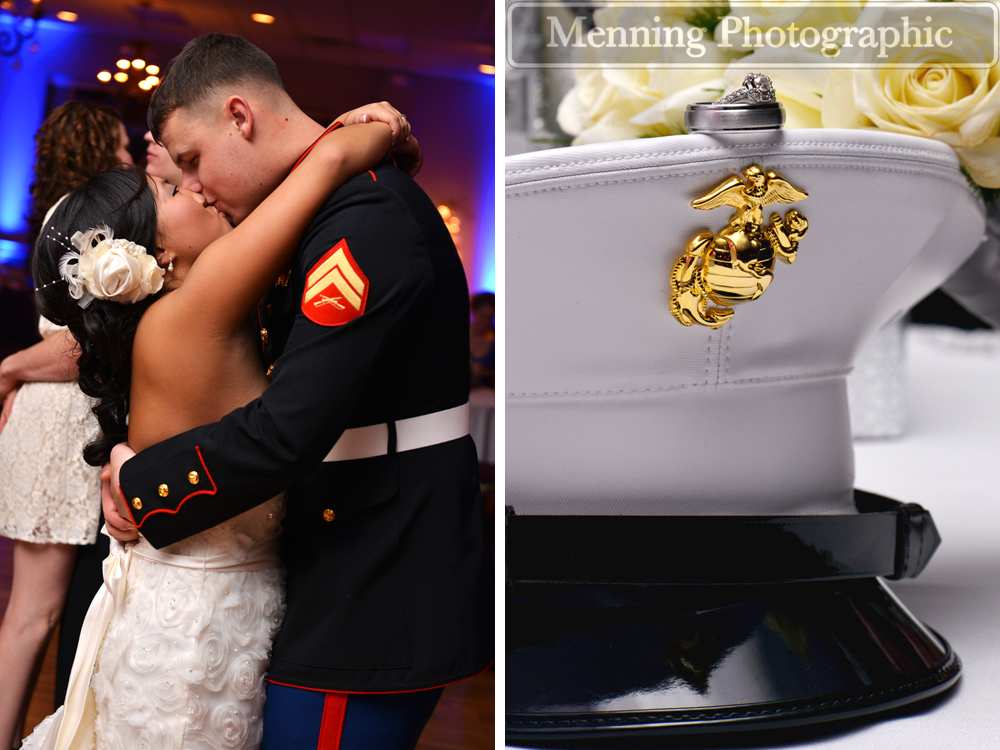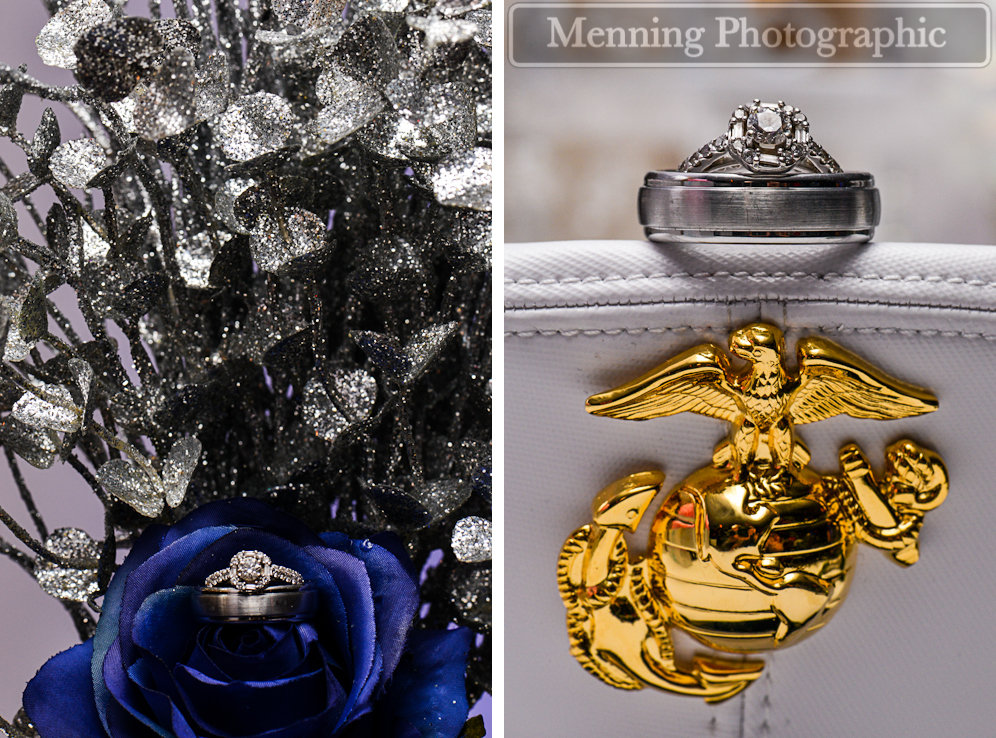 Josh and I loved every minute of this wedding day. It was our final wedding of 2012, and it was an awesome one to go out on! Brianna & Zach, thanks guys! We wish you the very best for the rest of your lives together!
If you'd like more information about our wedding photography, please contact us:
330.651.4849
info@menningphotographic.com