Allison and Rudy have something special. To steal a little from the MOH's speech during their reception: Rudy dated a different girl before dating Allison, and he thought that long-distance (45 minutes) was just too much so that relationship didn't work out. Then Rudy met Allison at a local hangout when she was home on break from college. Well, it turns out that although they're from the same hometown, Allison was attending college in Texas. And Rudy had no problem with that distance; he flew down to visit Allison often. He just knew that Allison was someone he couldn't live without. They did the long-distance thing, and a few years later are husband and wife! Lucky us- we got to share their wedding day with them!
I met Allison and her bridal party at her parents' beautiful home.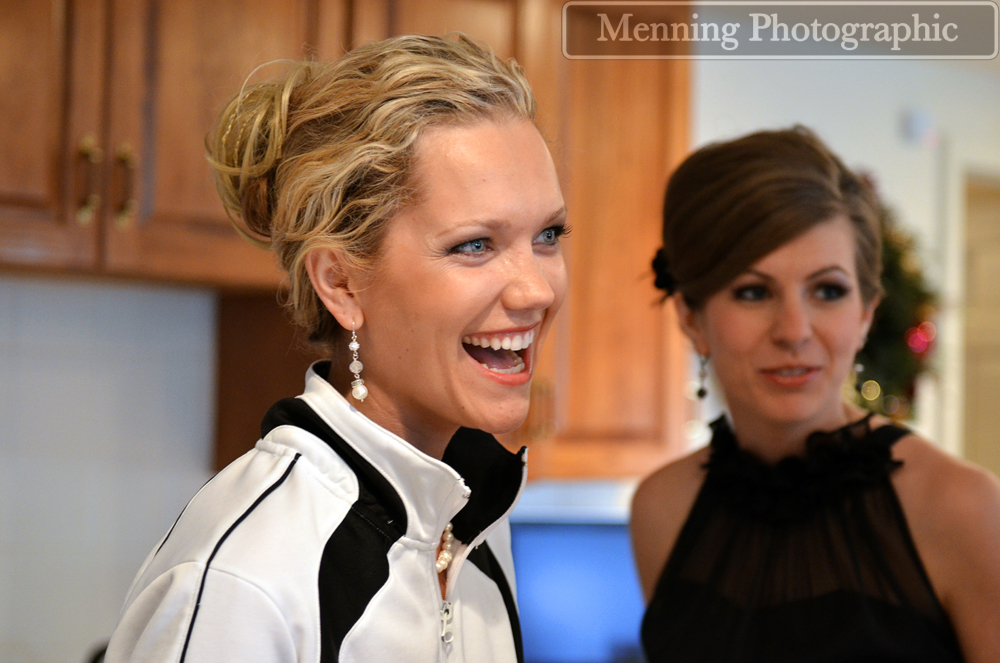 The ladies were checking out Allison's ring, and they were stunned by its brilliance.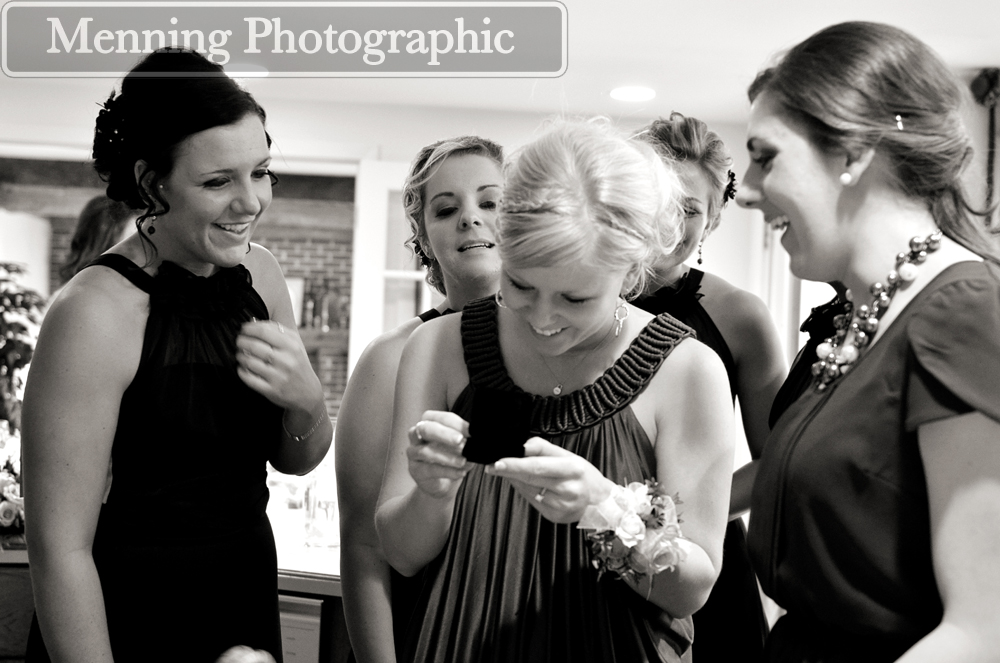 The aforementioned bling 😉 Adele Canestraro of Canestraro's Jewelers in Minerva, Ohio designed it.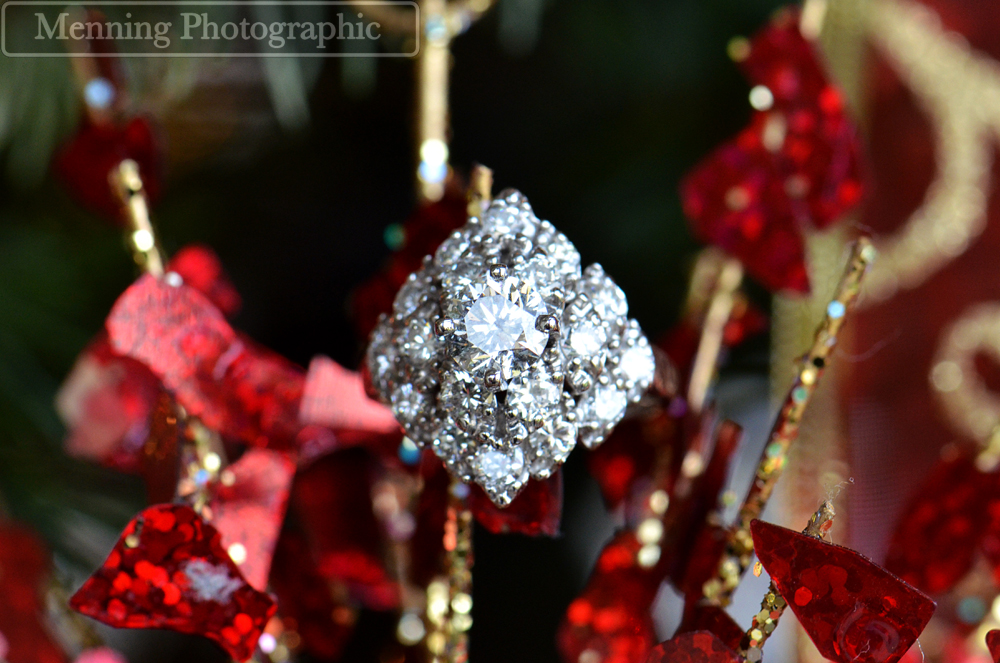 Allison's dress was perfect for a December wedding, and she looked breathtaking in it.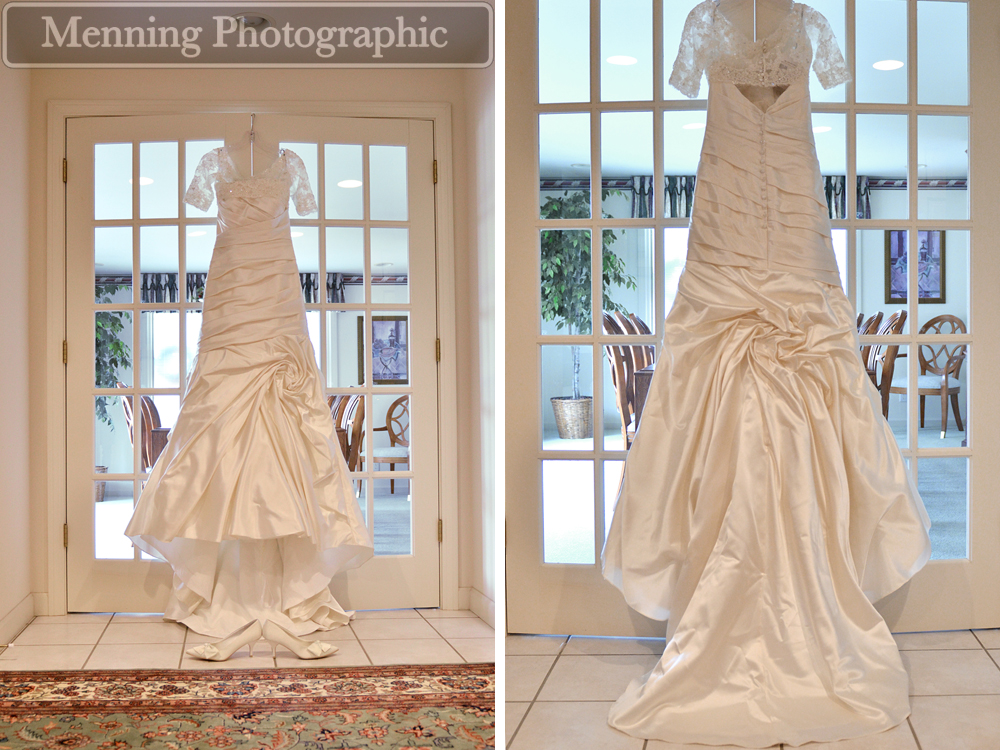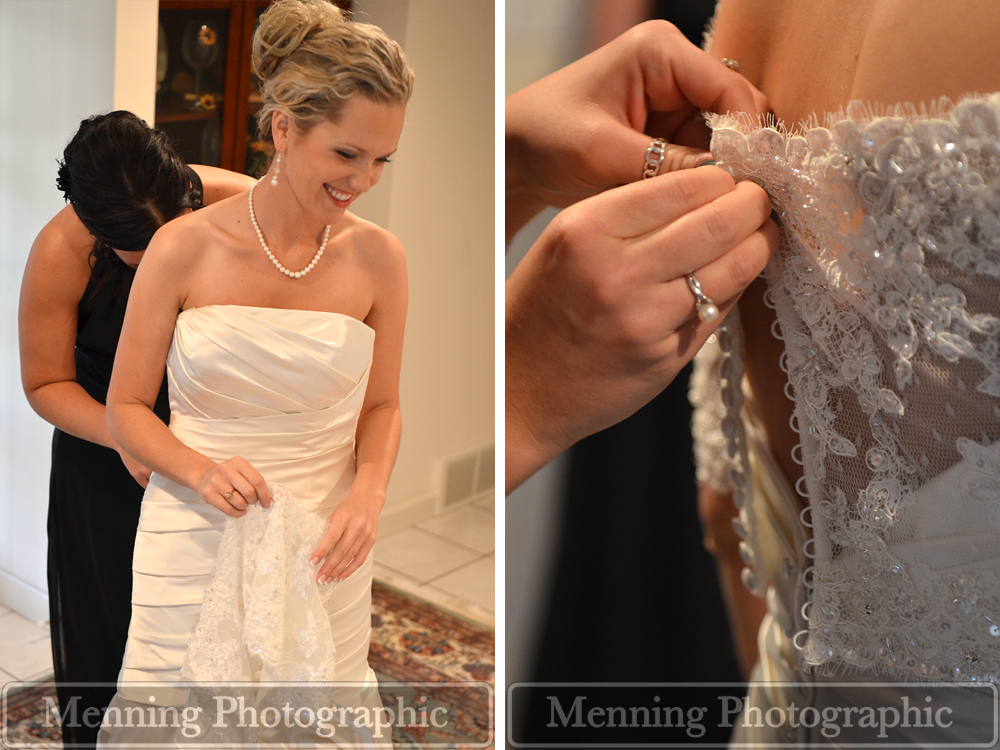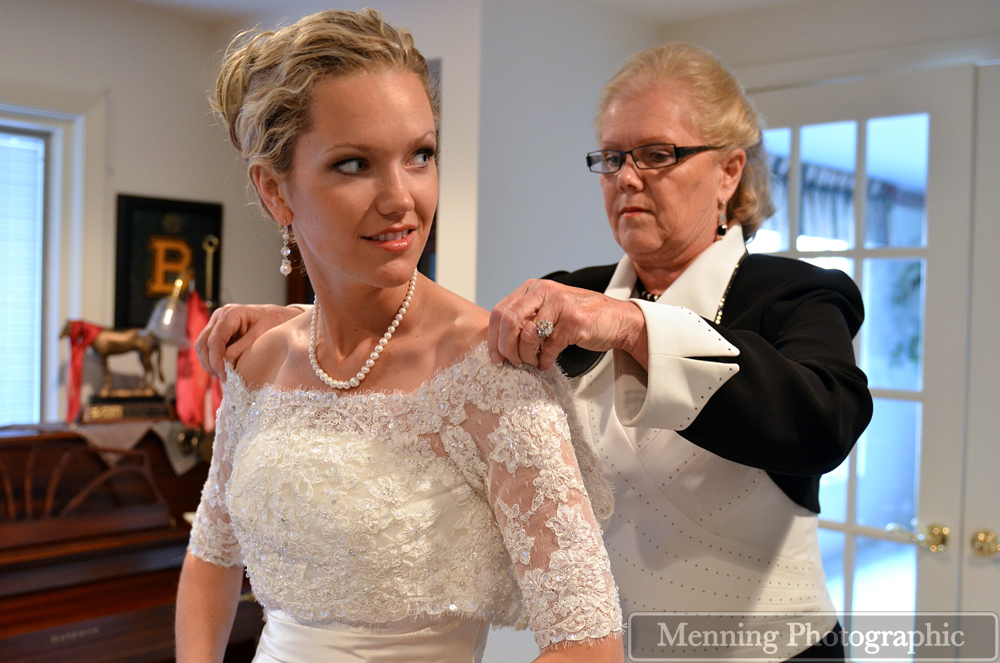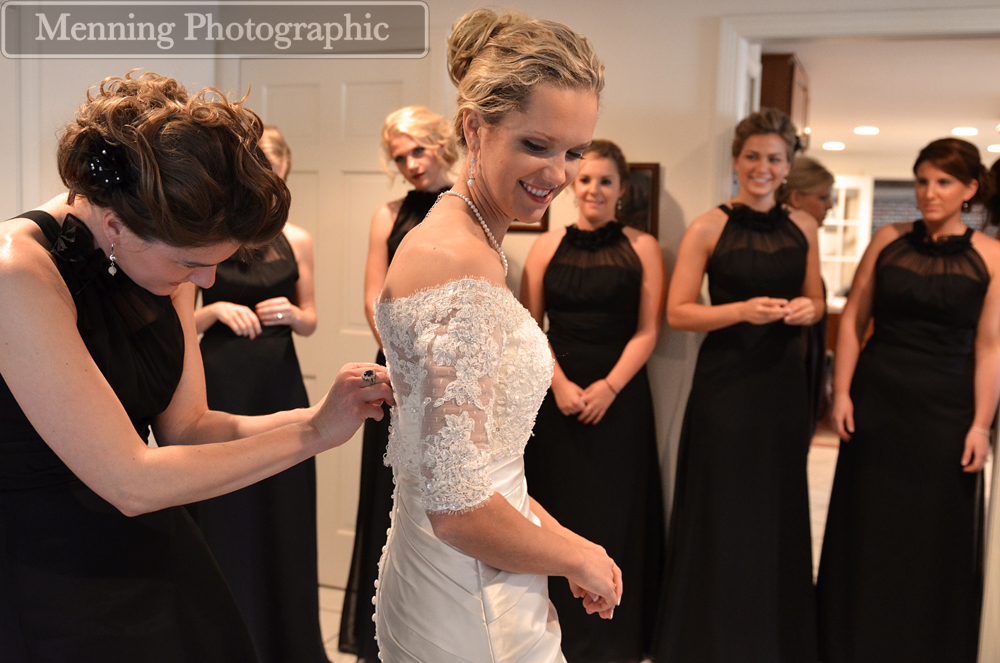 Limo fun!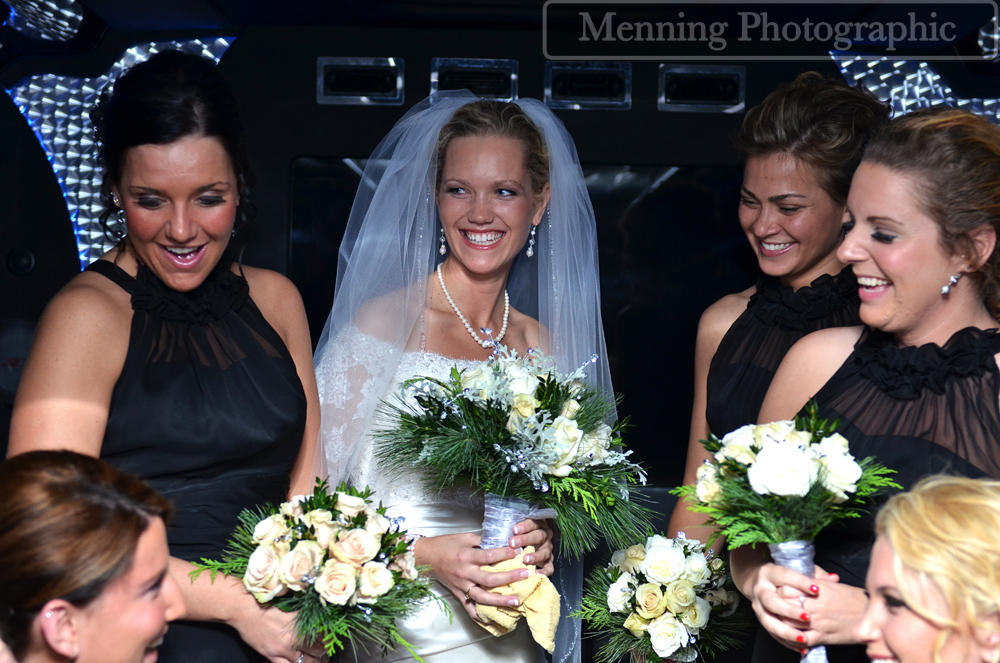 Josh met the dudes at Rudy's parents' home prior to the ceremony. He loved how the cow was posing as an honorary groomsman.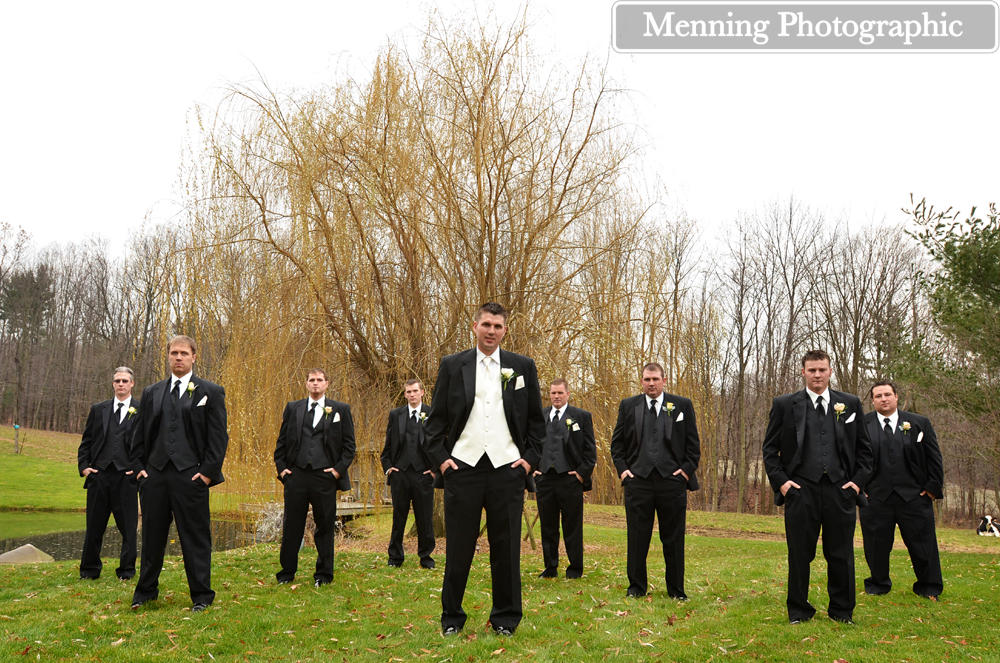 Handsome groom!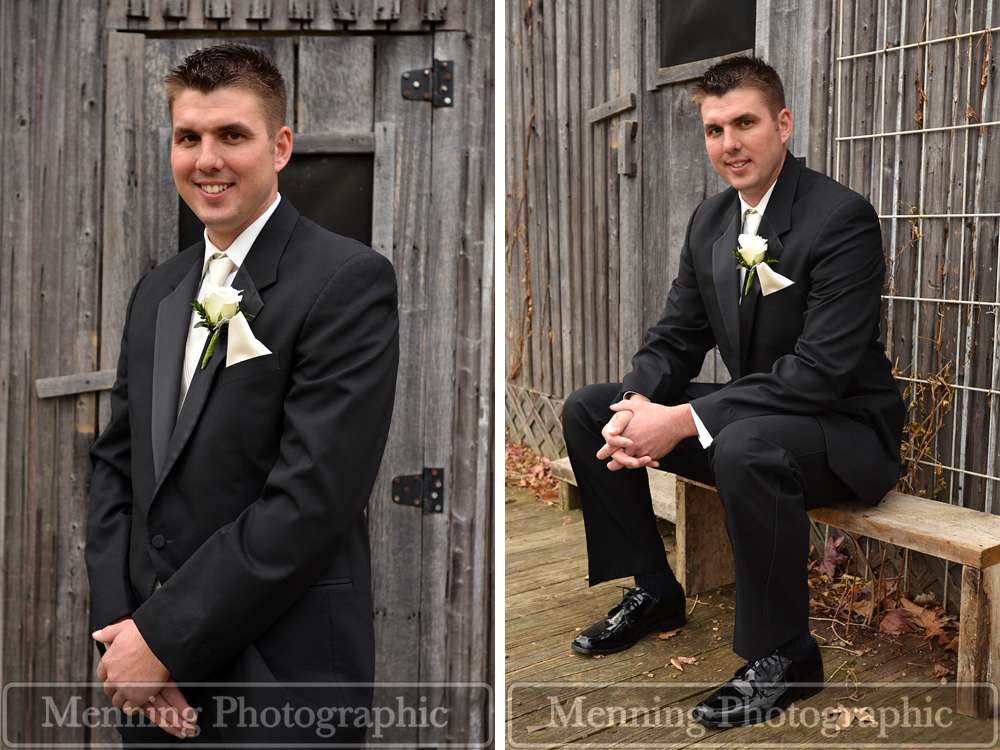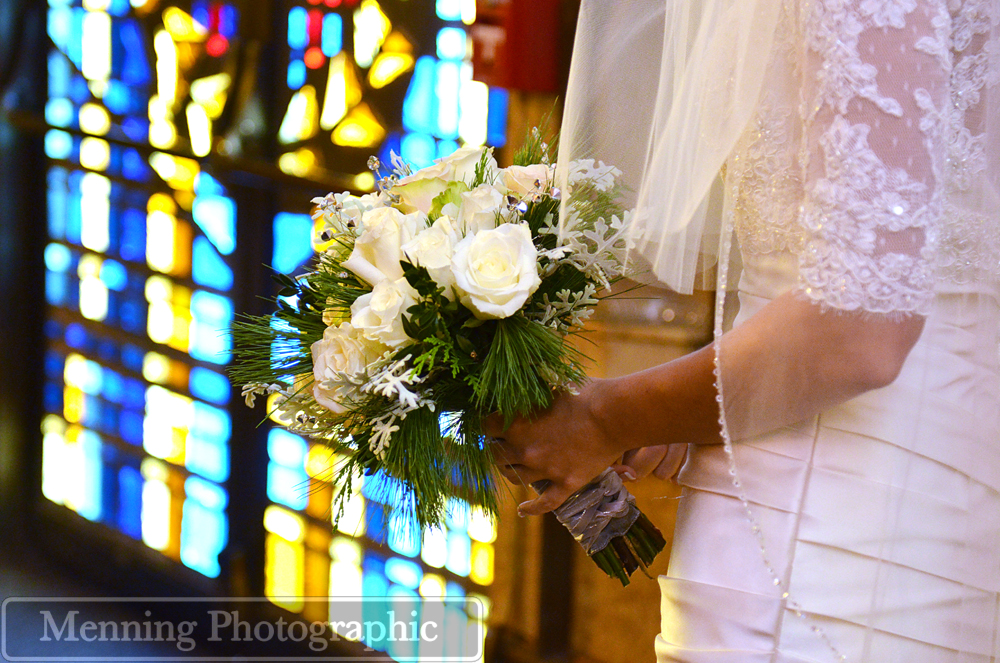 Allison's father walking his only daughter down the aisle at her wedding: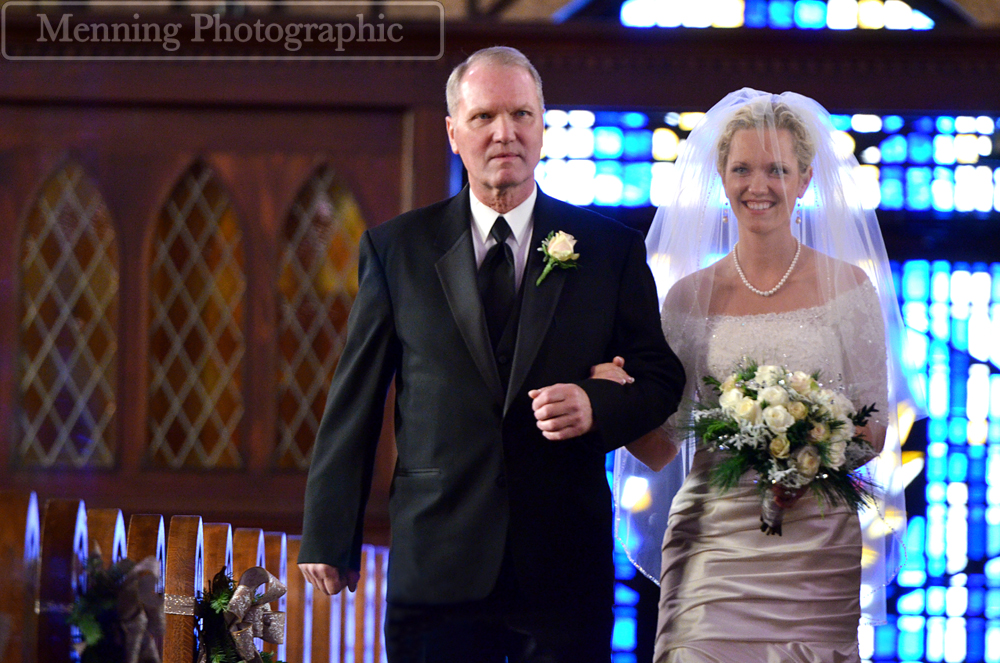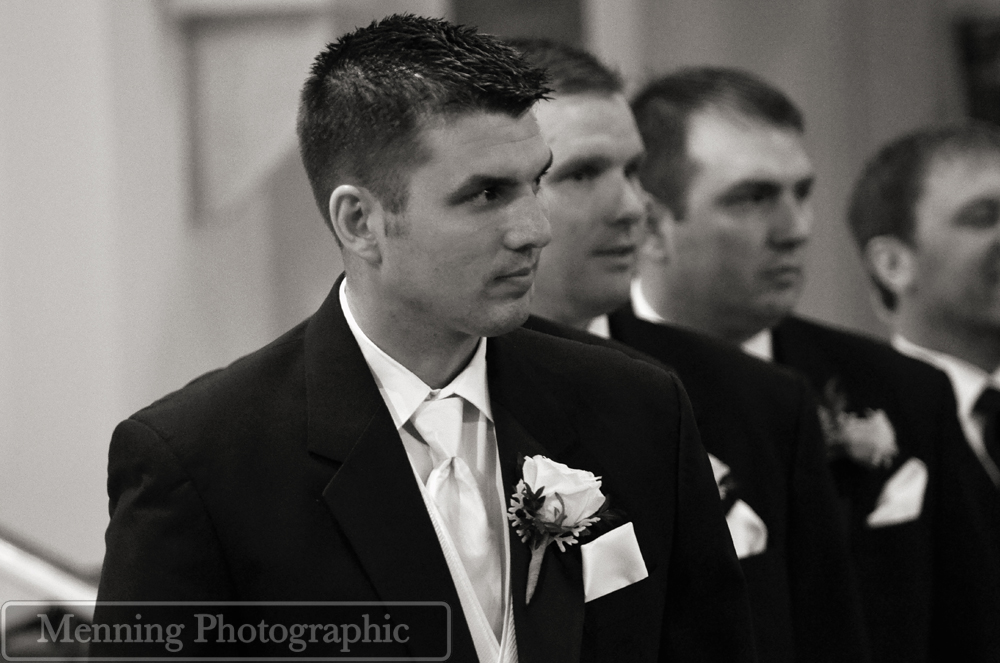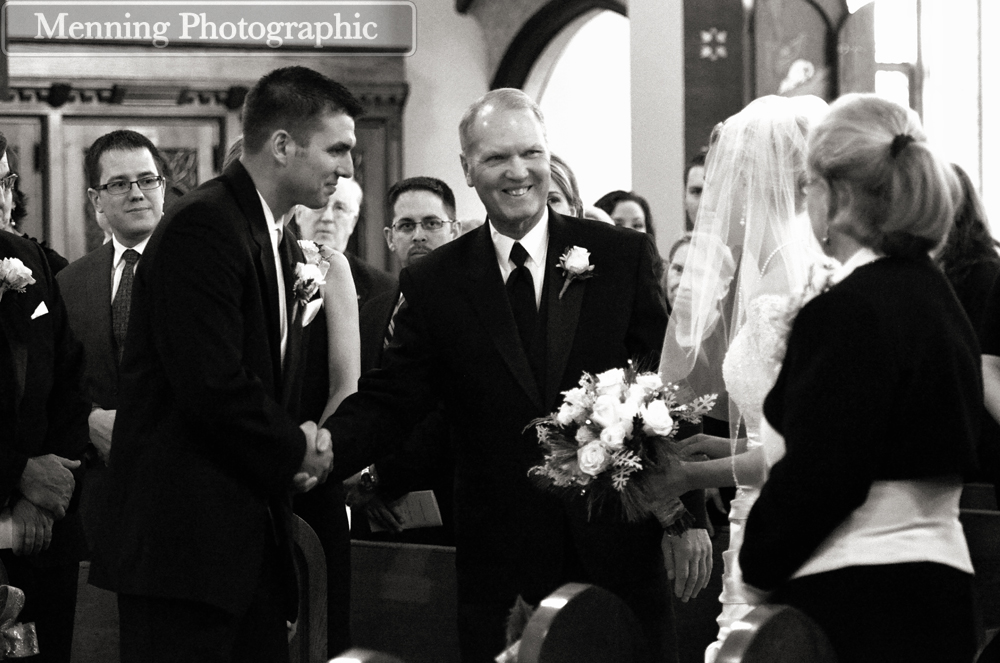 St. Pauls is very pretty.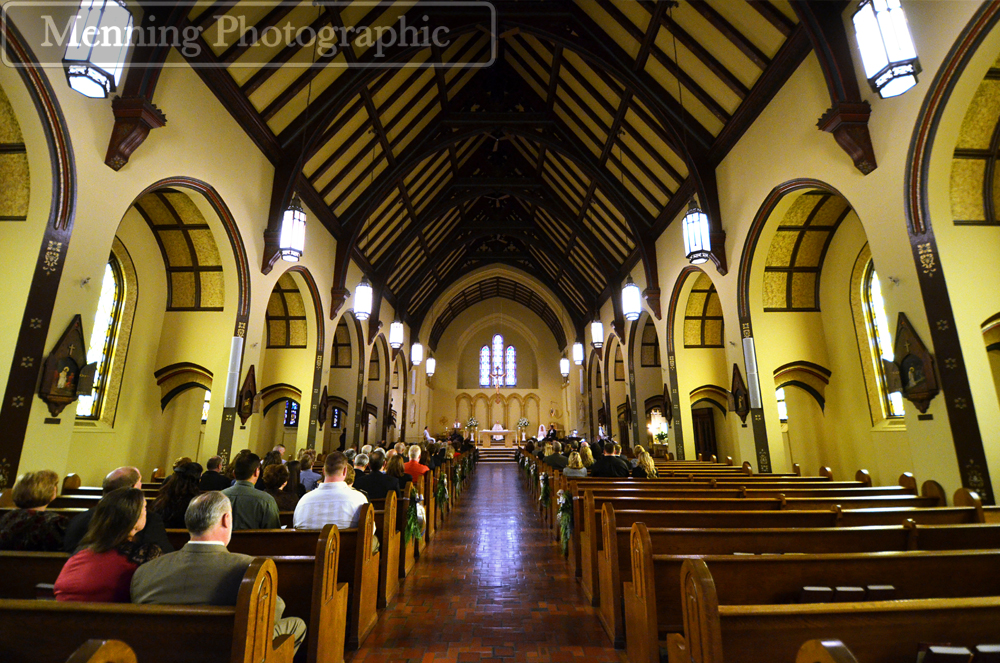 Josh found this little peephole in the back of the church to shoot through.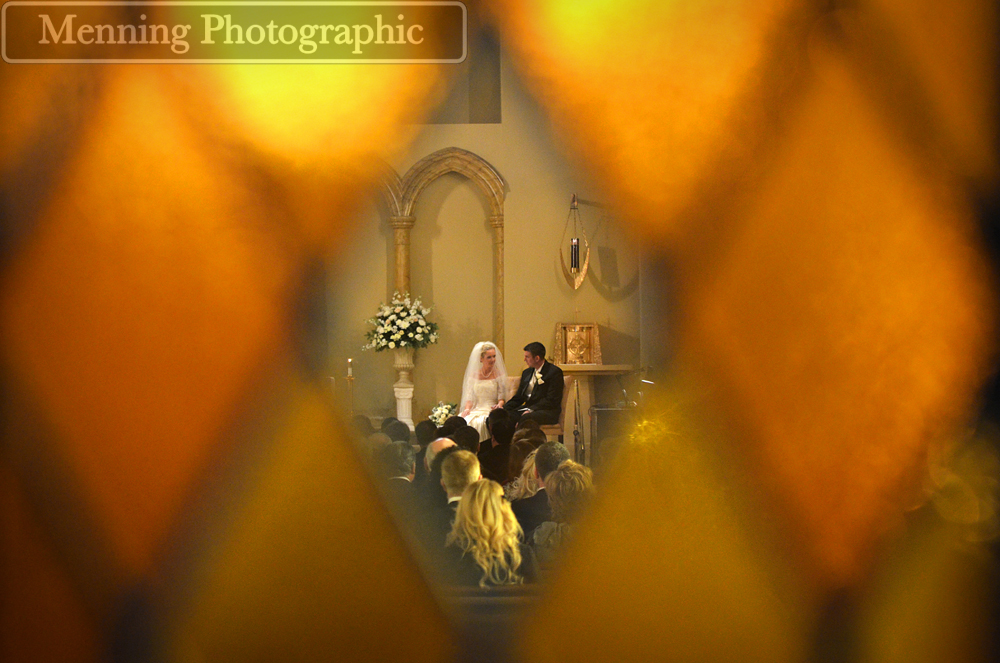 Have you seen a more stunning couple?!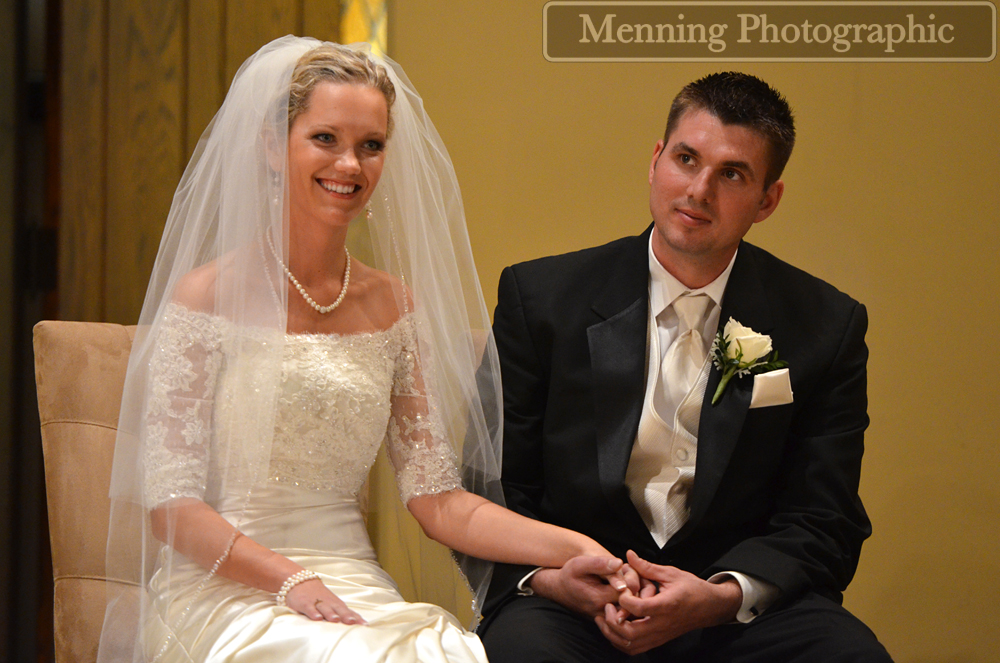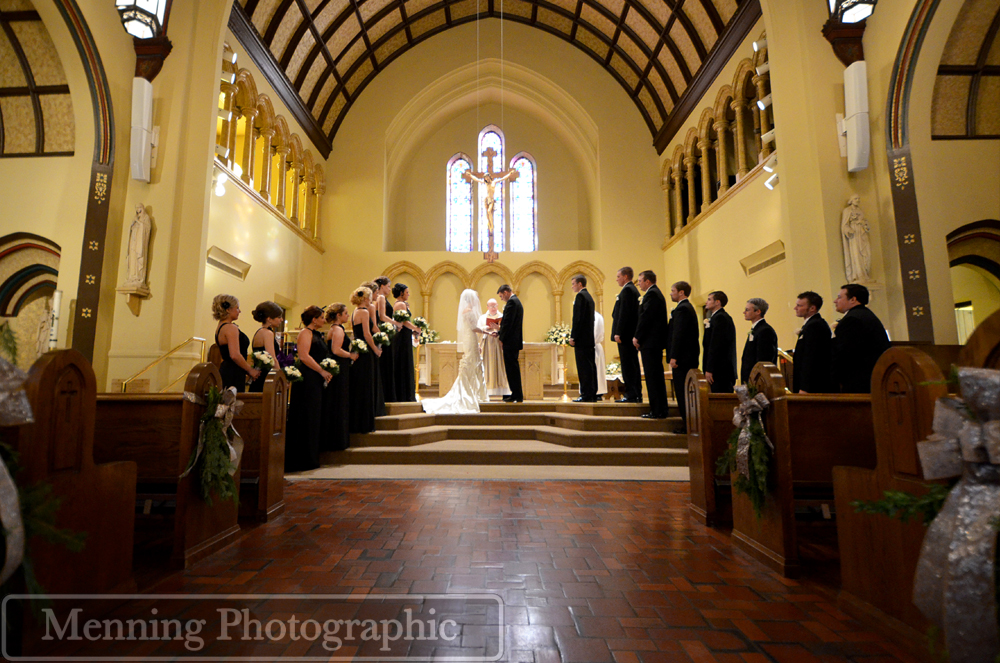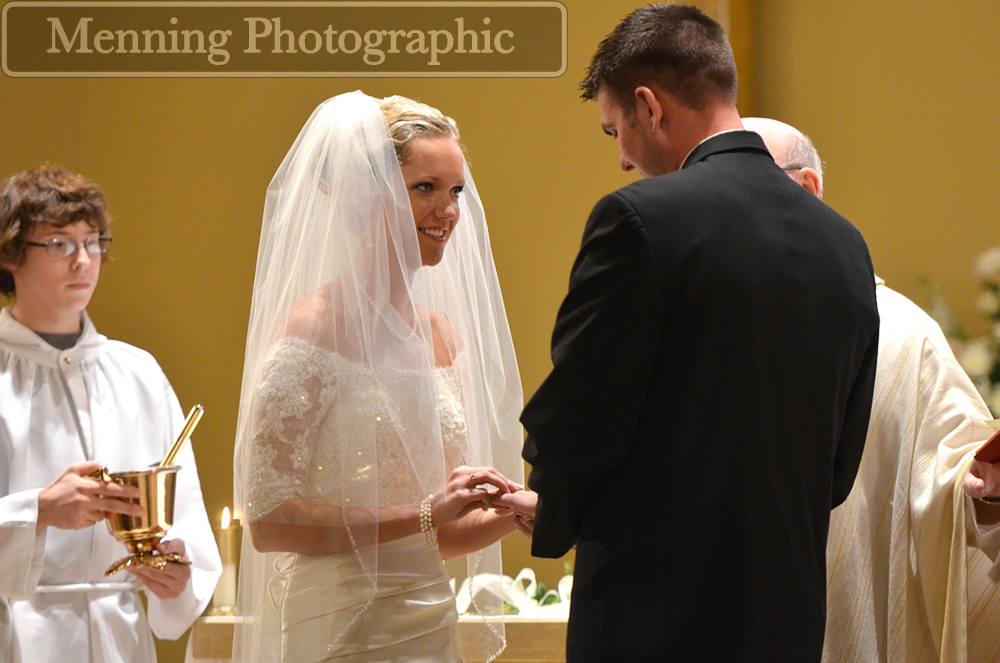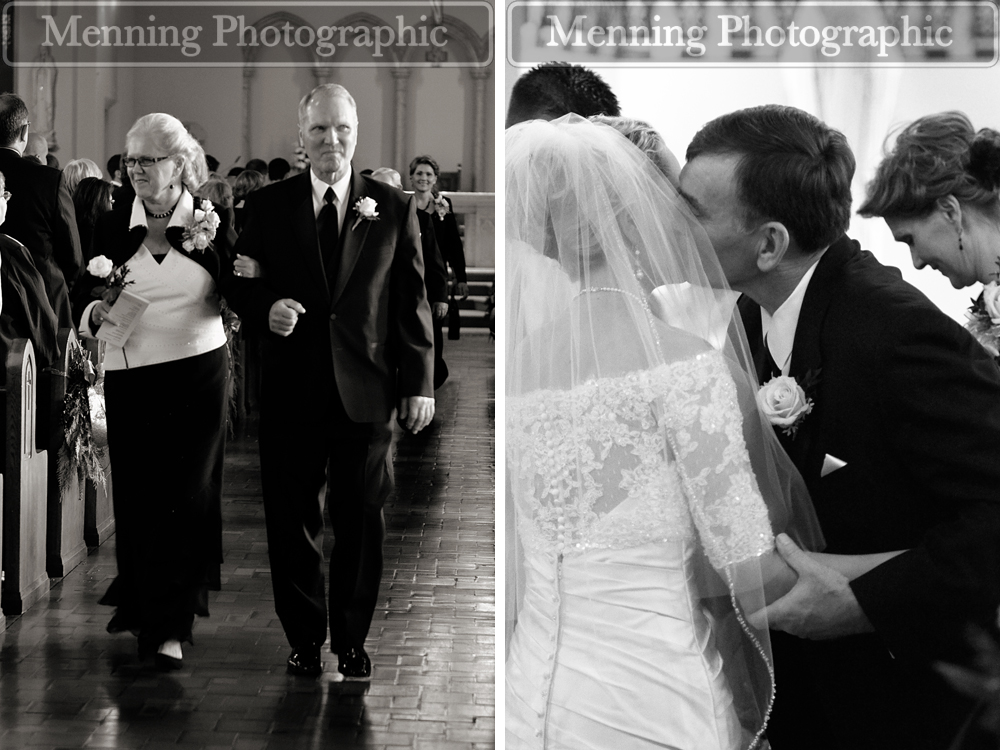 They're so cute!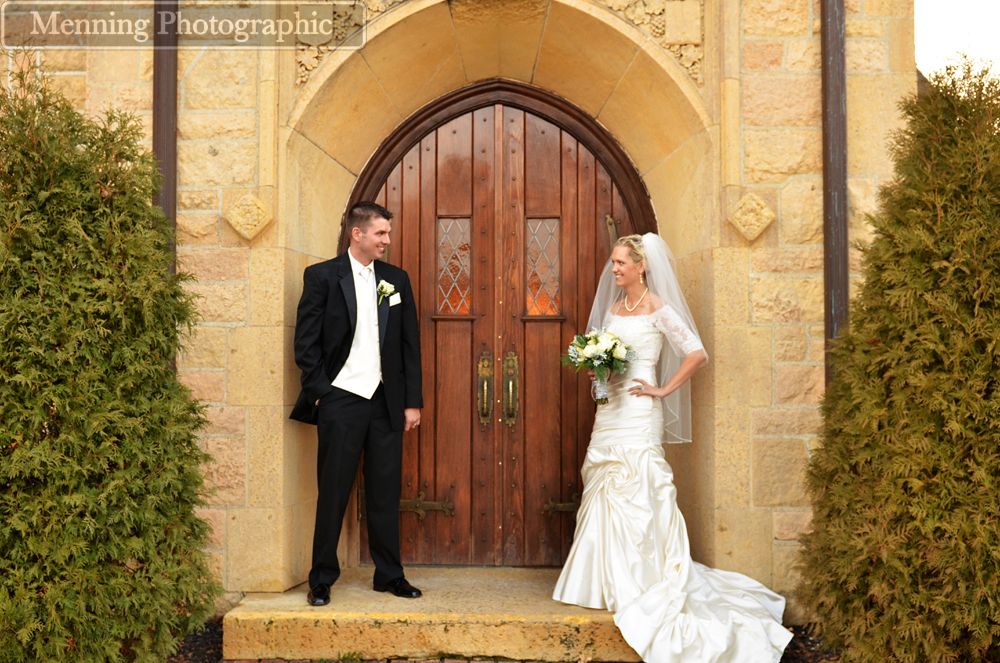 There is a behind-the-scenes blooper photo that Josh took of me taking the photo below. If this blog receives enough comments, I'll post the blooper photo.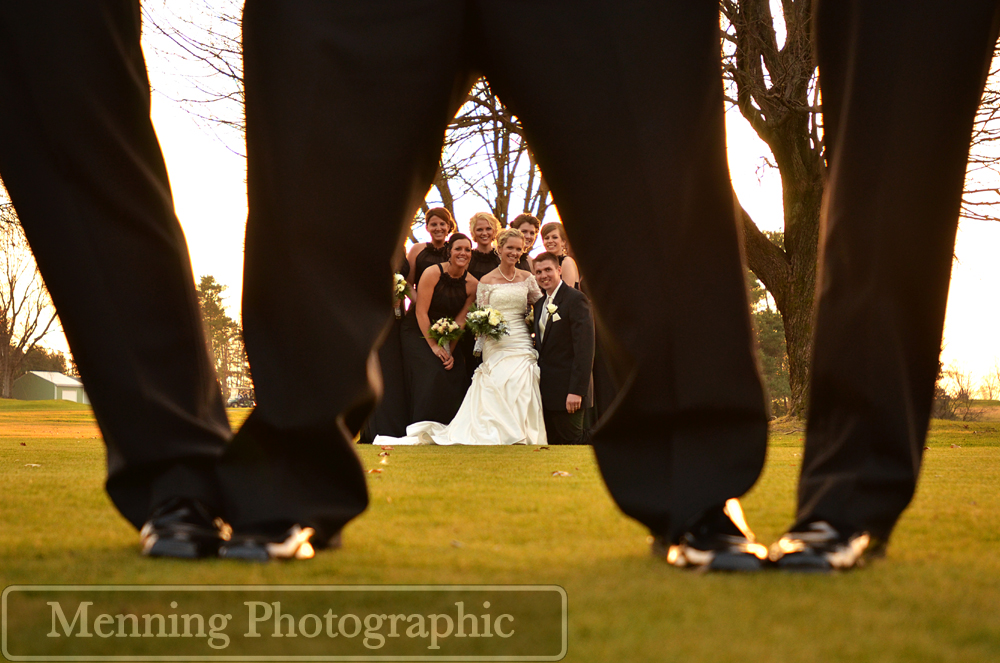 This was a great looking and fun bunch of people.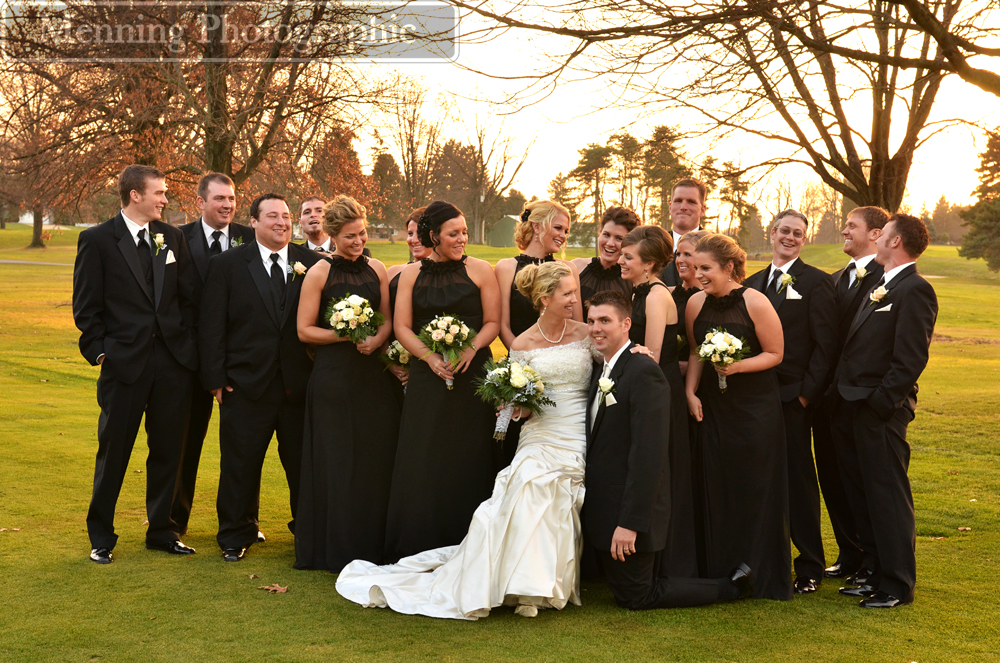 The Salem Golf Club grounds made a great backdrop for some bridal party photos.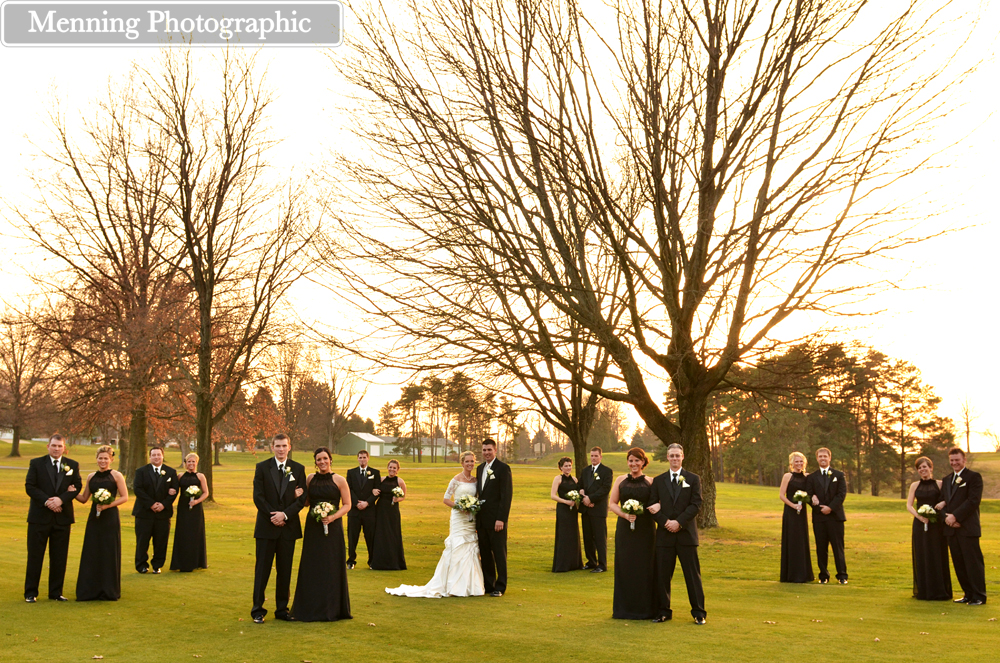 Gorgeous girls surrounded by hazy, beautiful sunlight.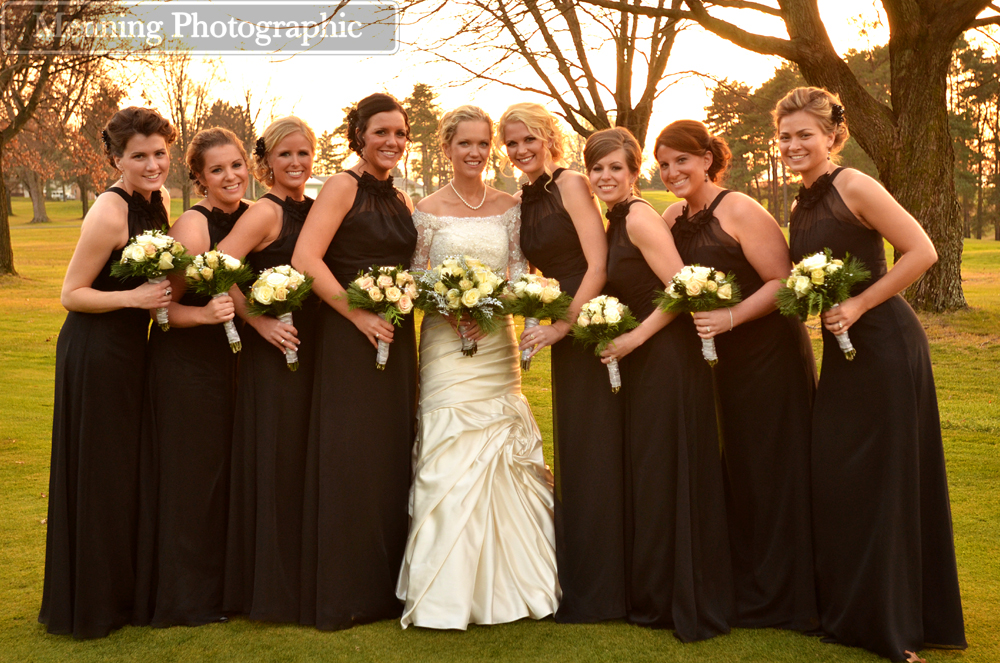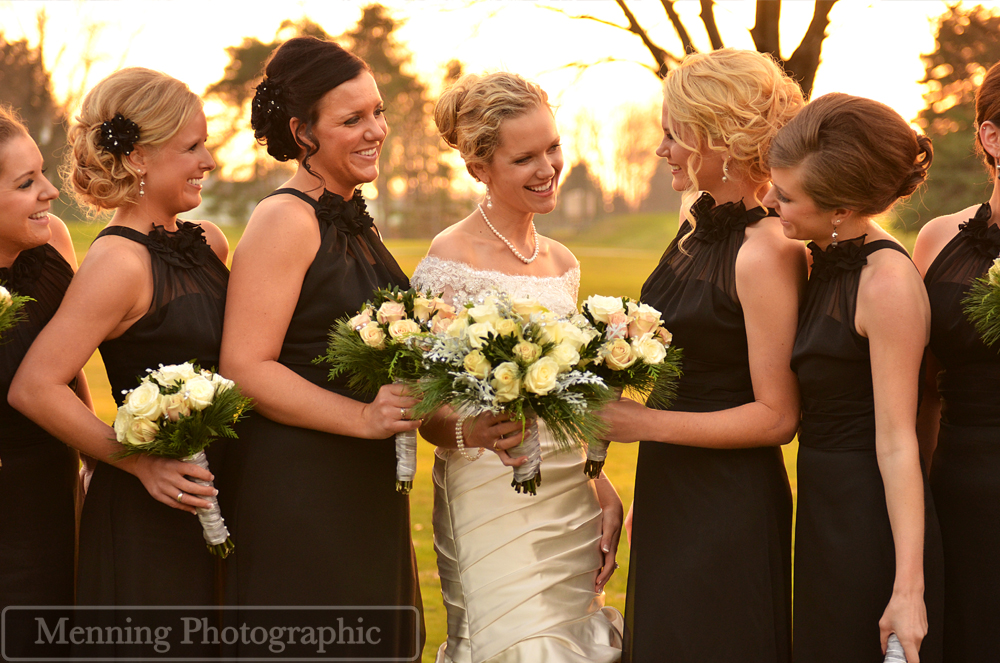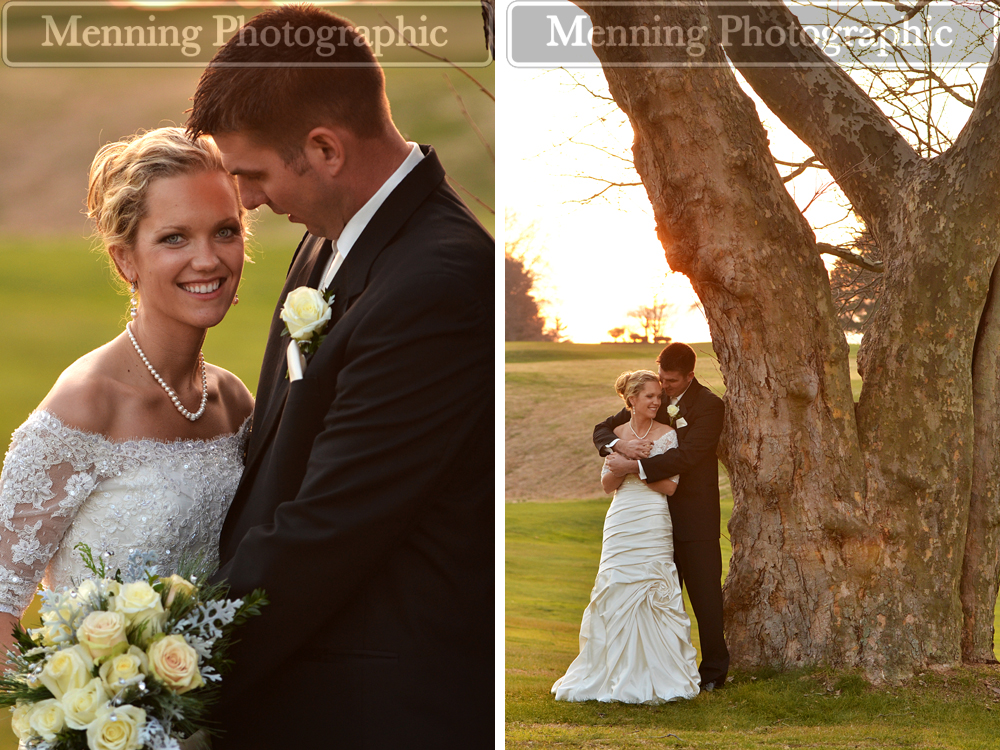 These images remind me of Allison's and Rudy's engagement session images: the haze, the loving embraces, and the sunlight. It's like the sky was just smiling down upon them. I mean, it was December, and we did not have coats on. Lovely.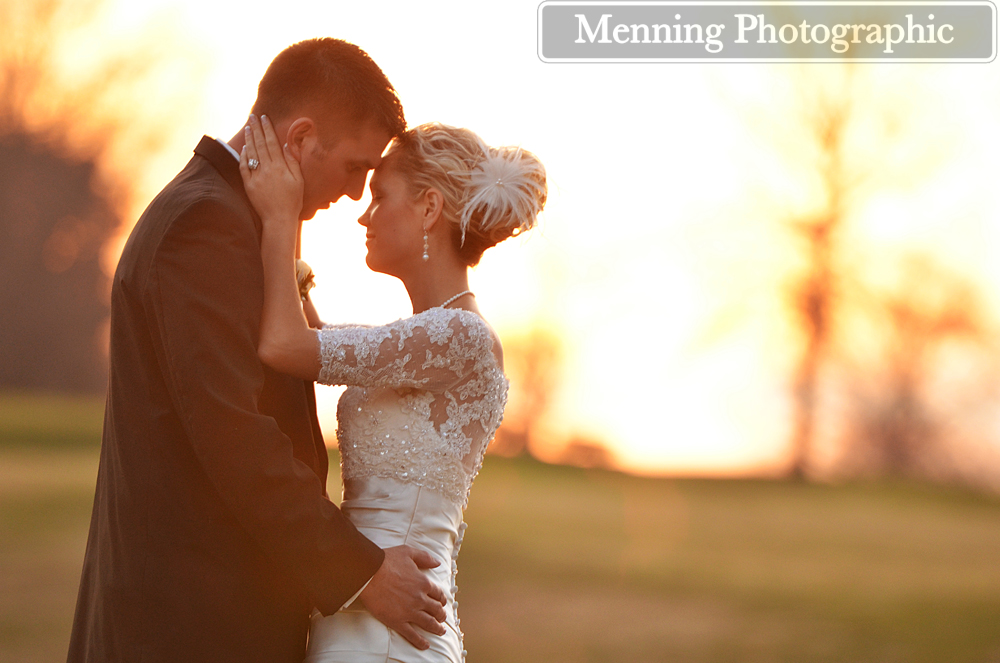 They were all, "Yay! We're married!"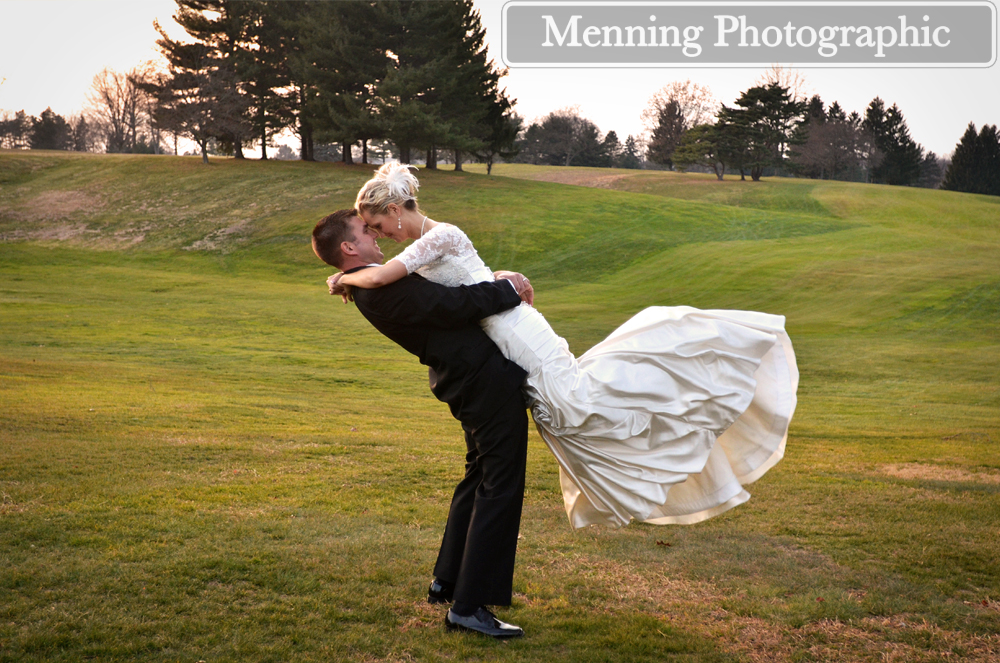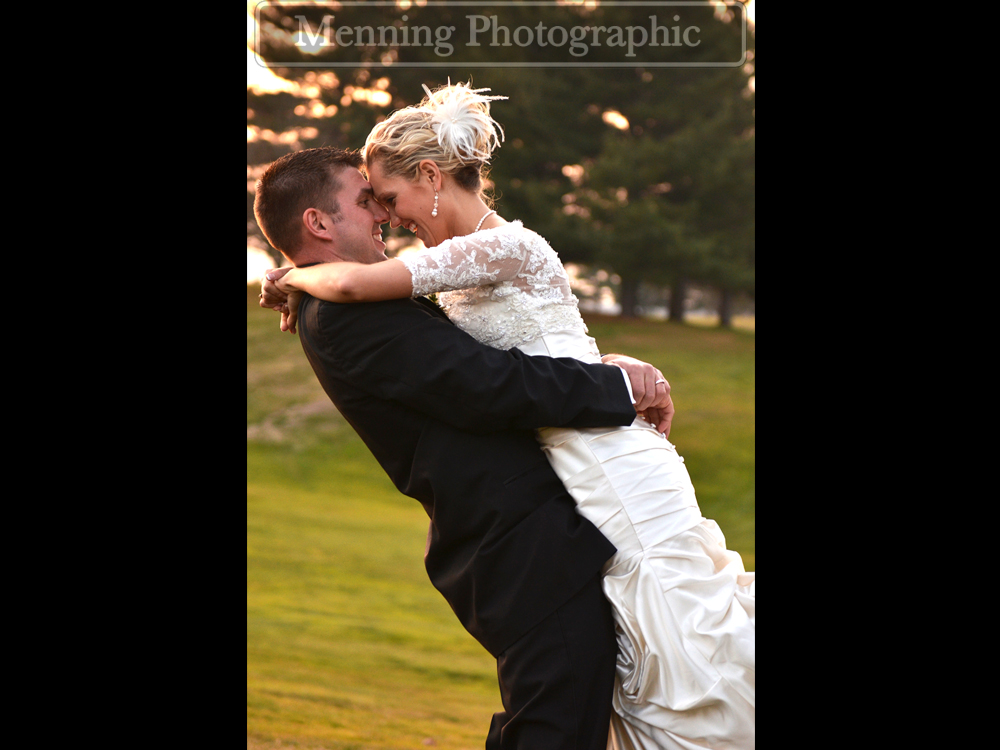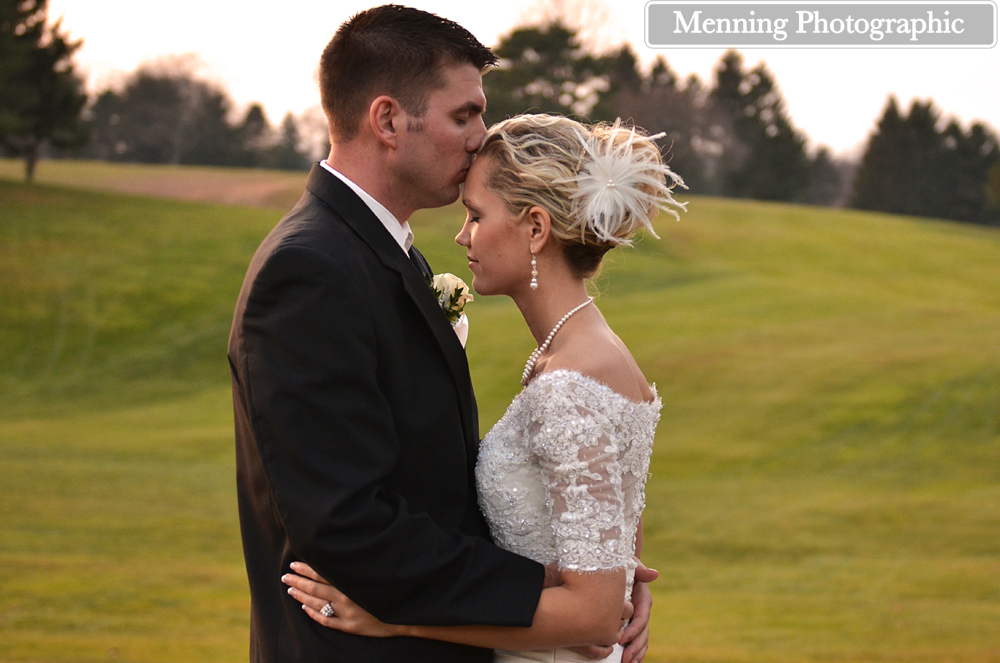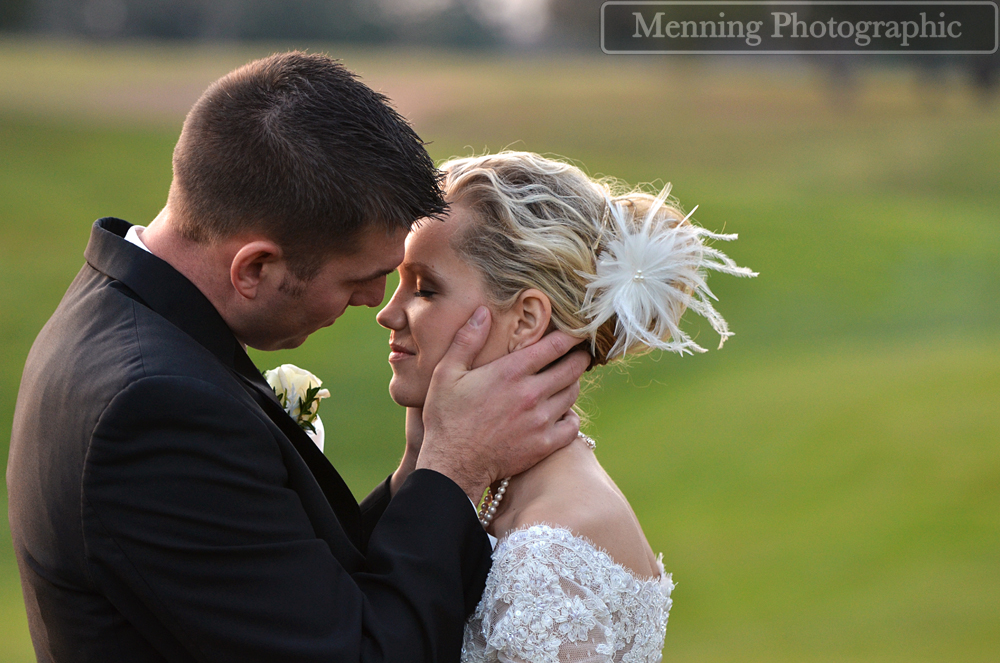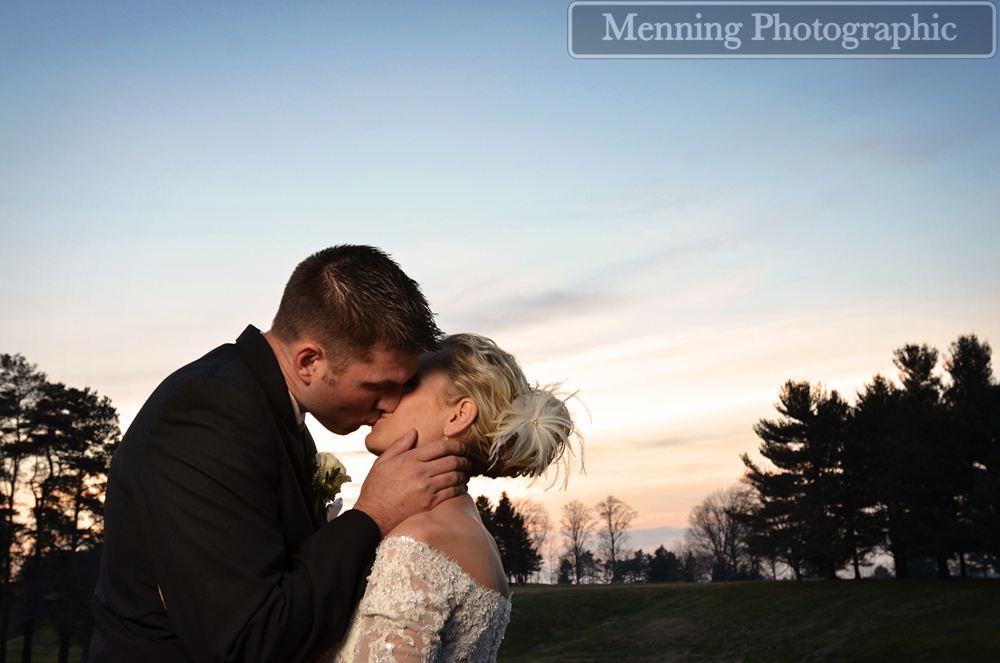 These shots are dreamy.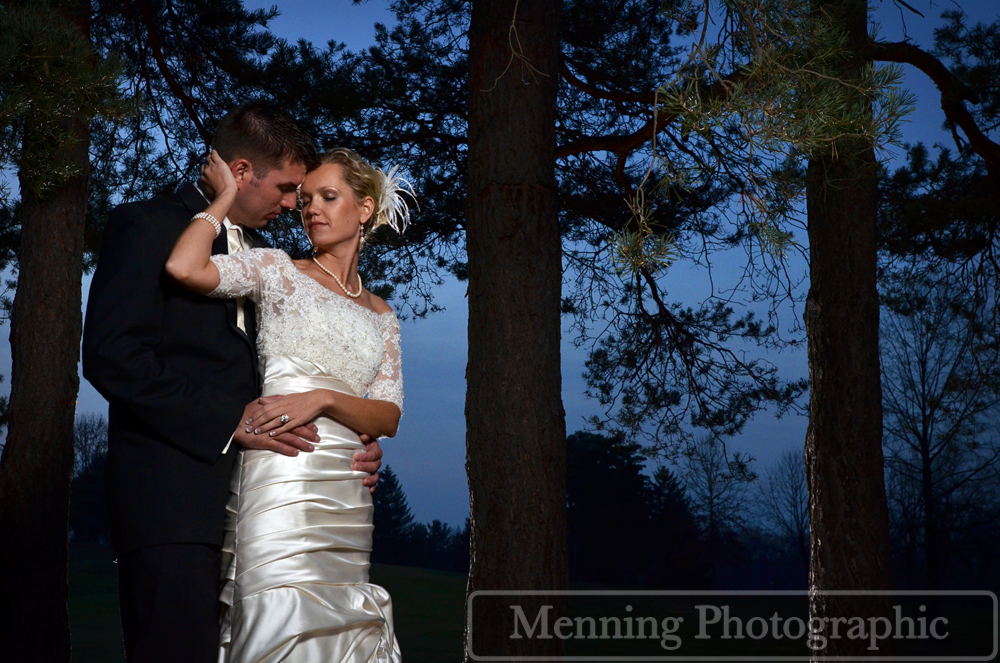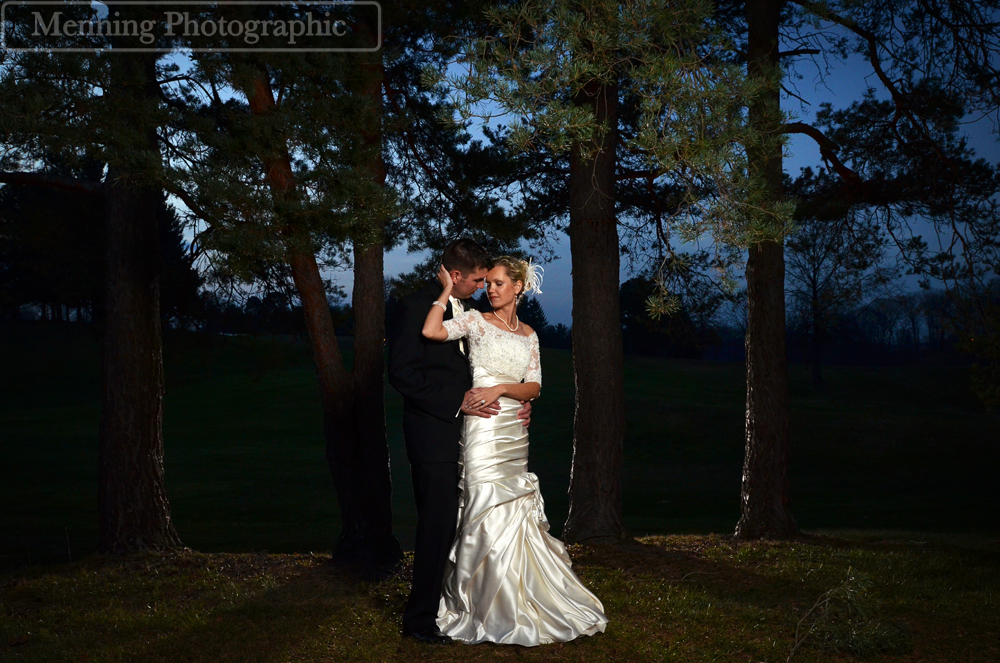 And the reception venue.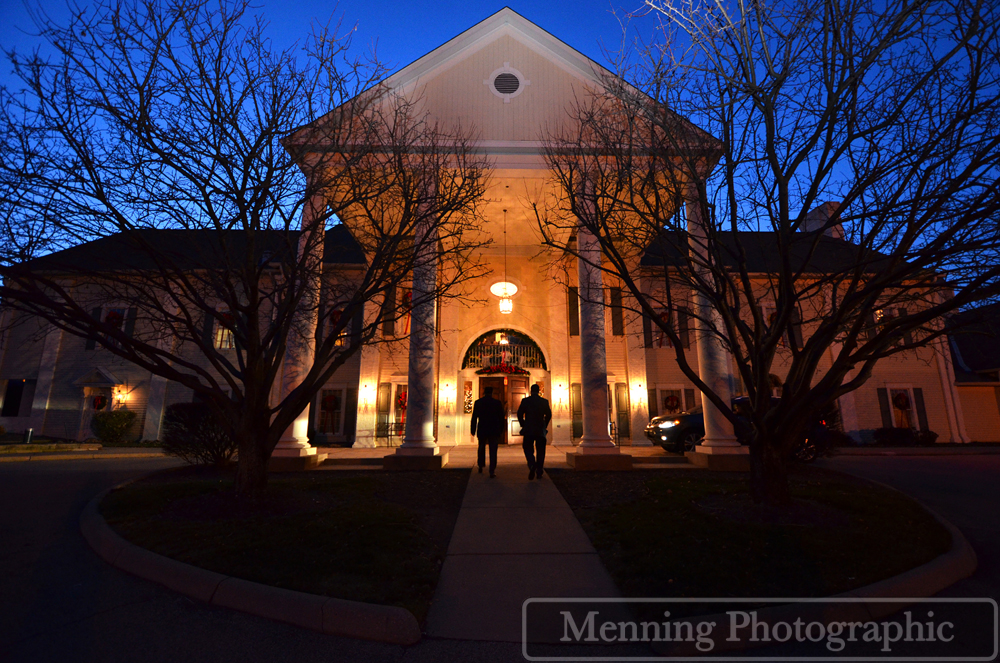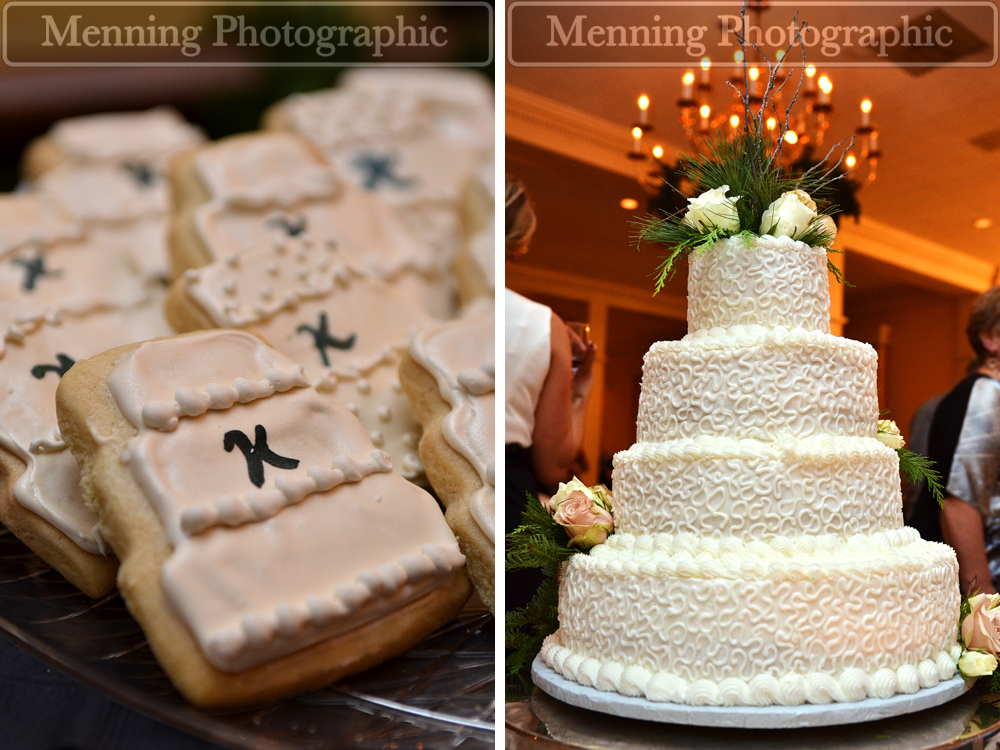 Being introduced to their many loving friends and family: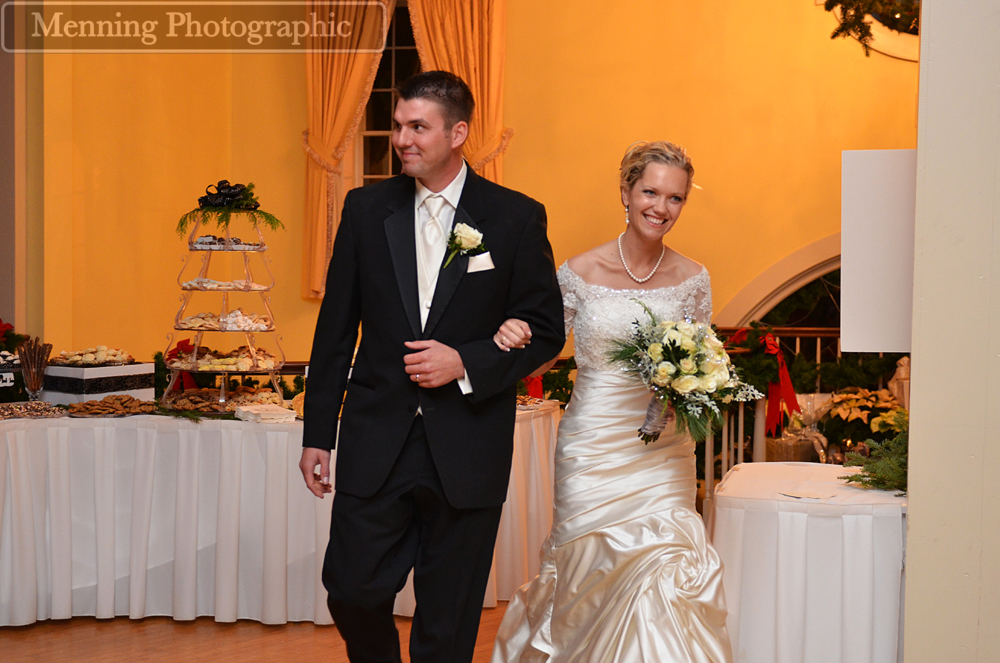 Best man toast by Rudy's little brother: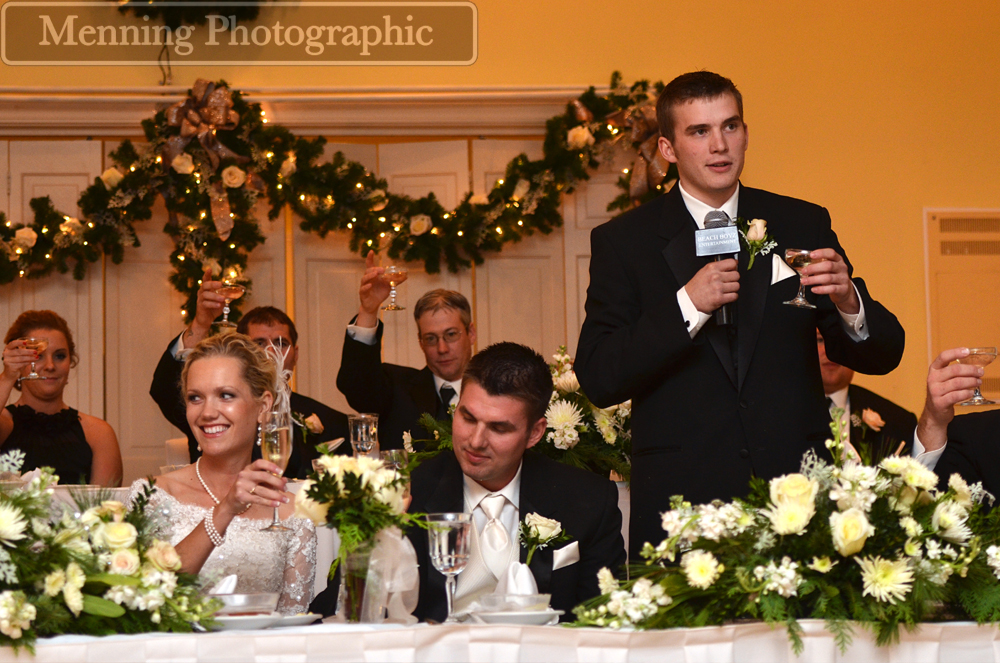 And the MOH toast by Allison's best friend: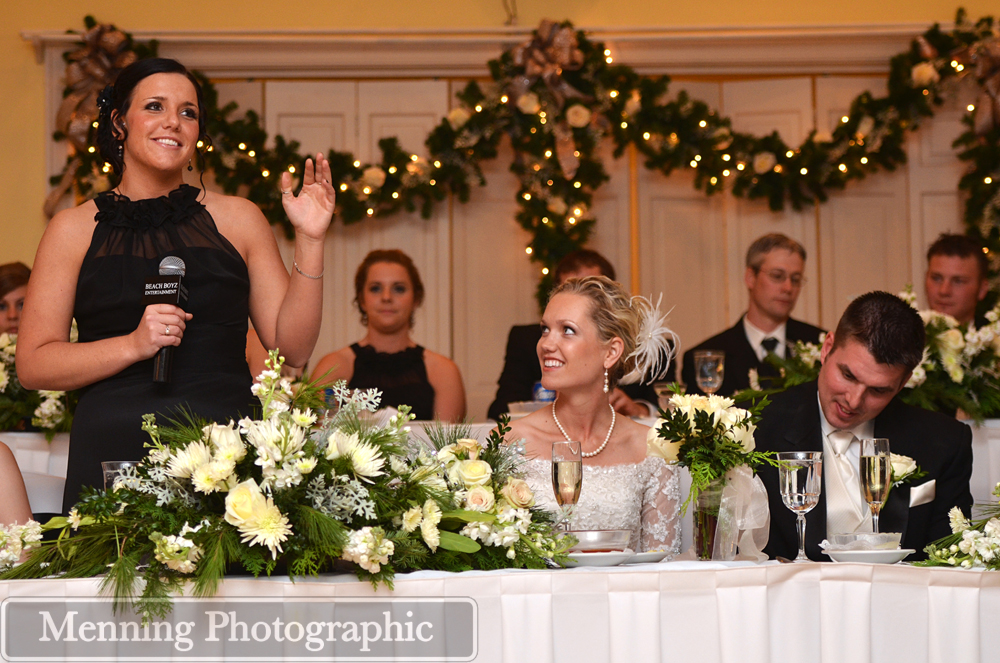 Rudy's pretty sisters liked it.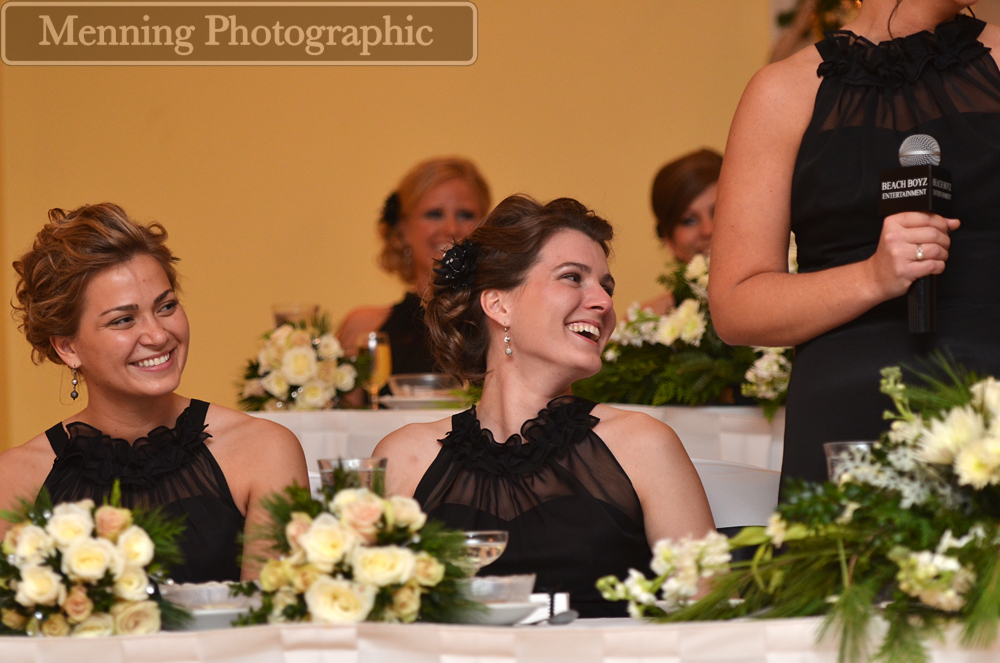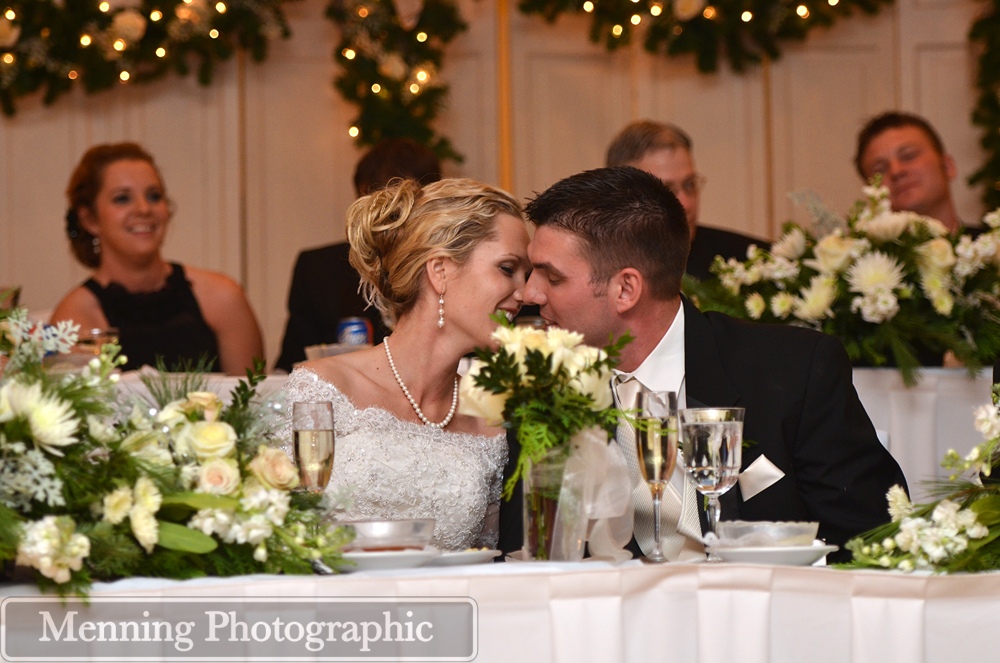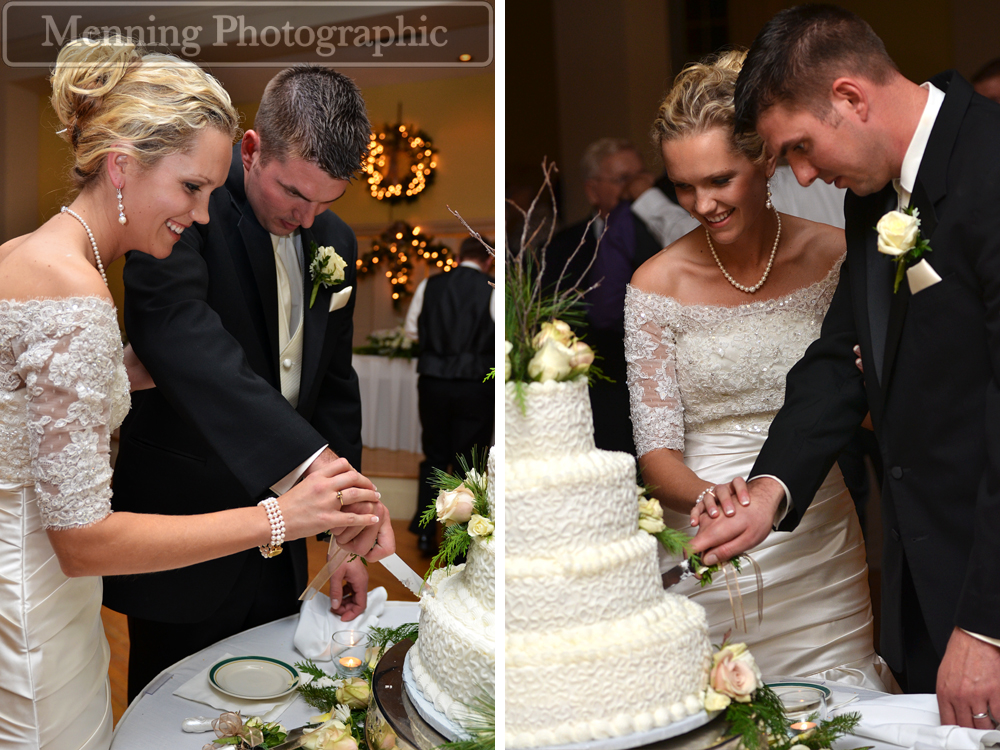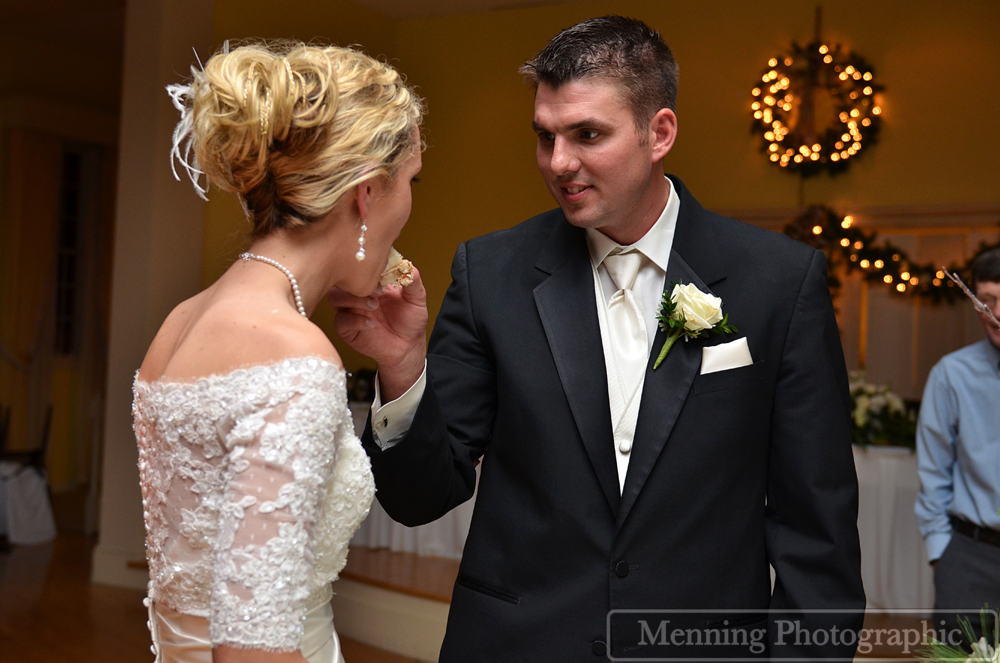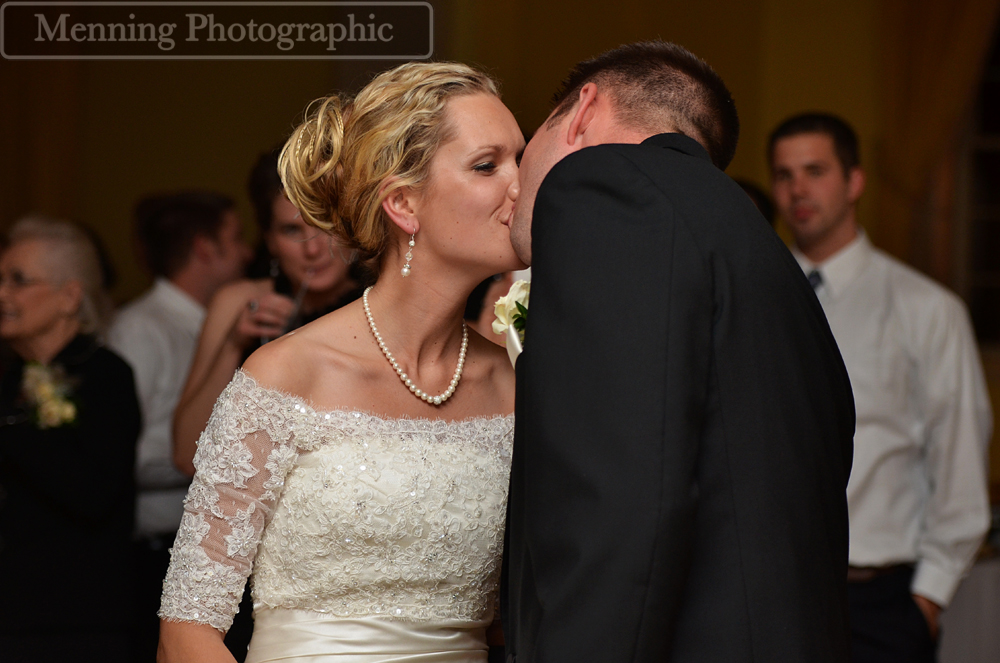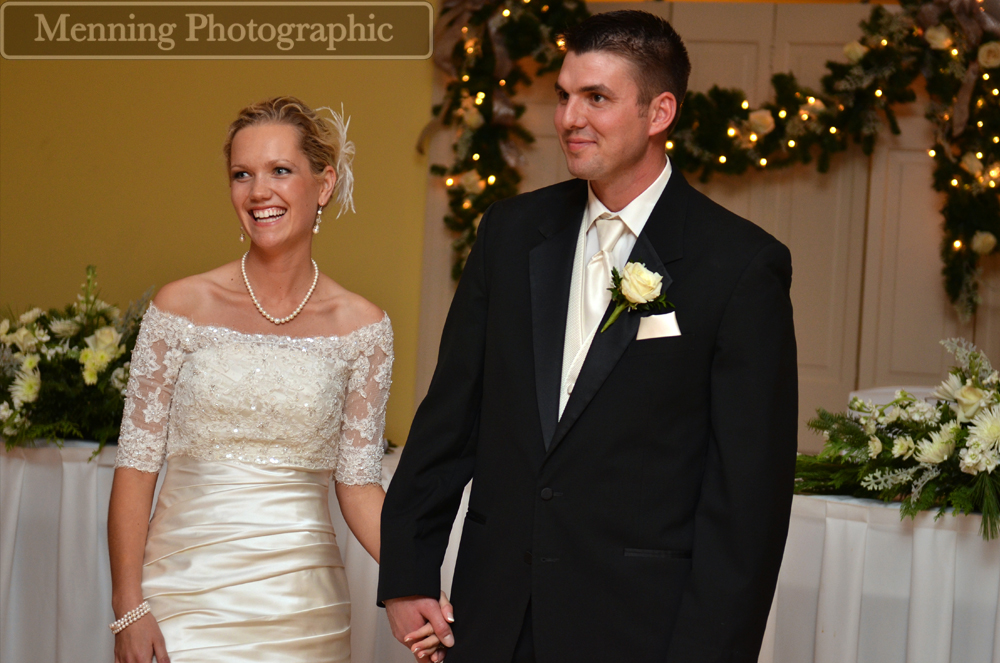 Rudy's family has a tradition of auctioning off a piece of wedding cake at family weddings, as their family's business is auctioning. This was entertaining.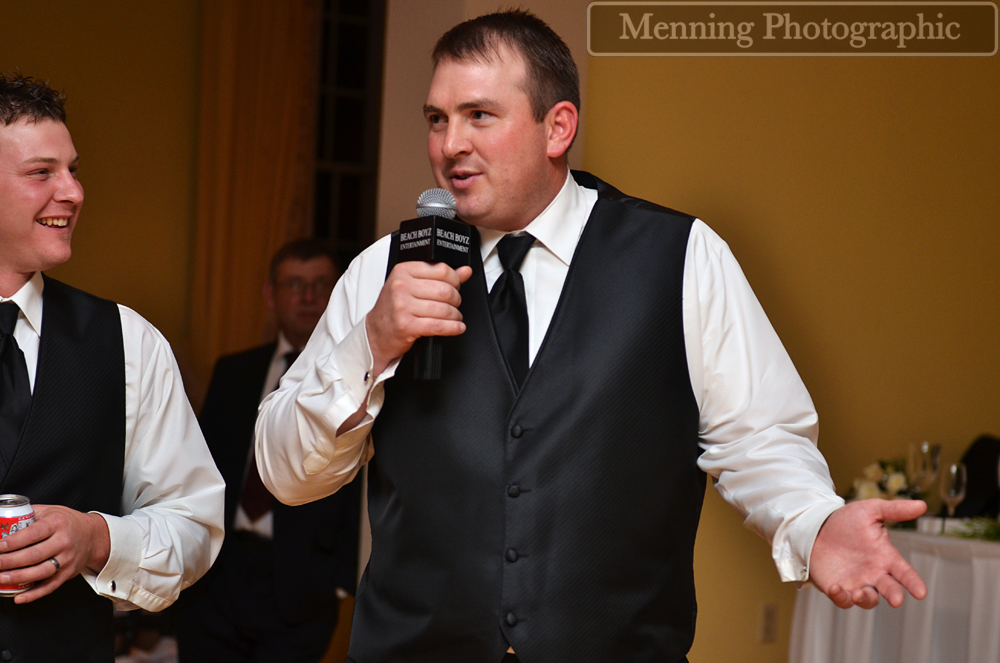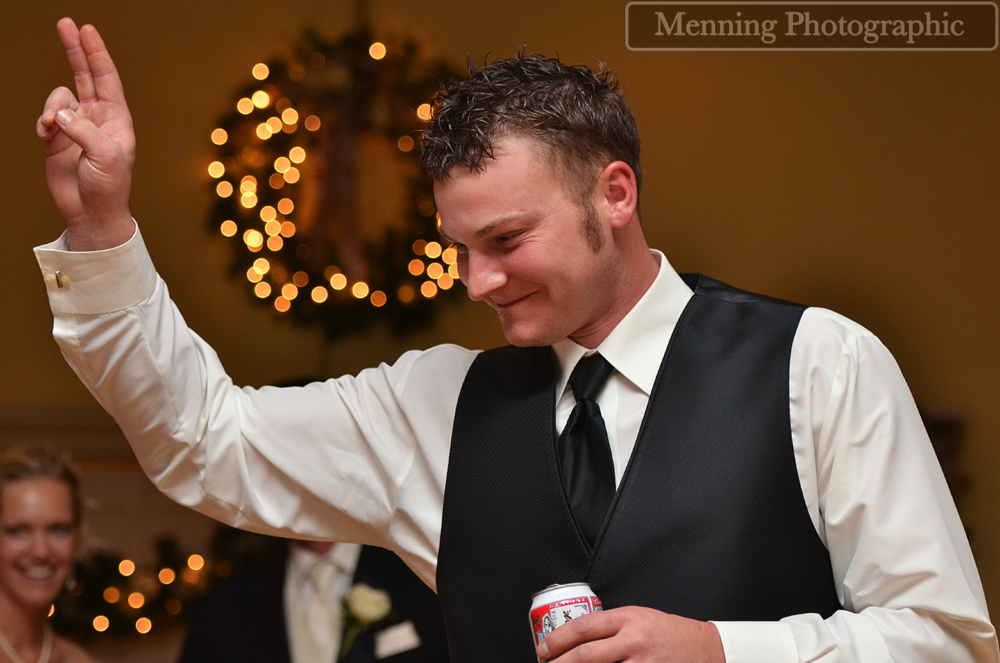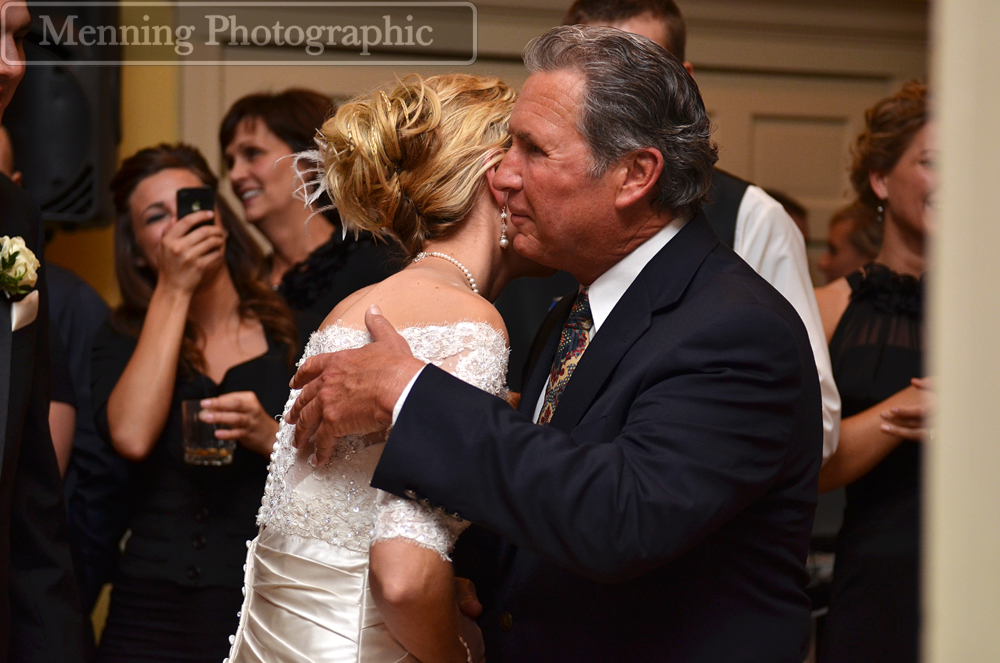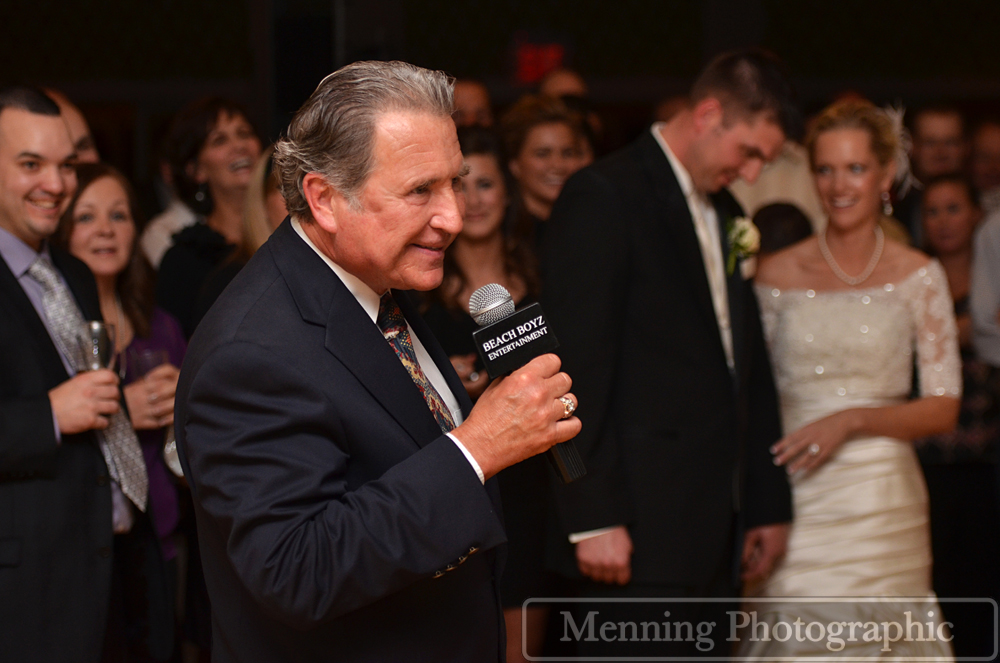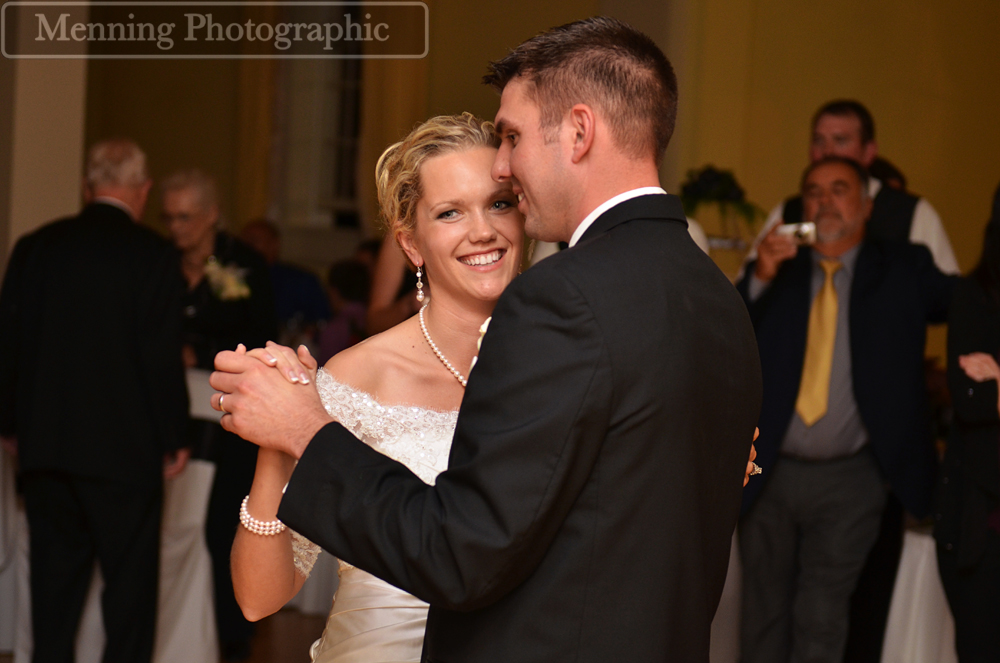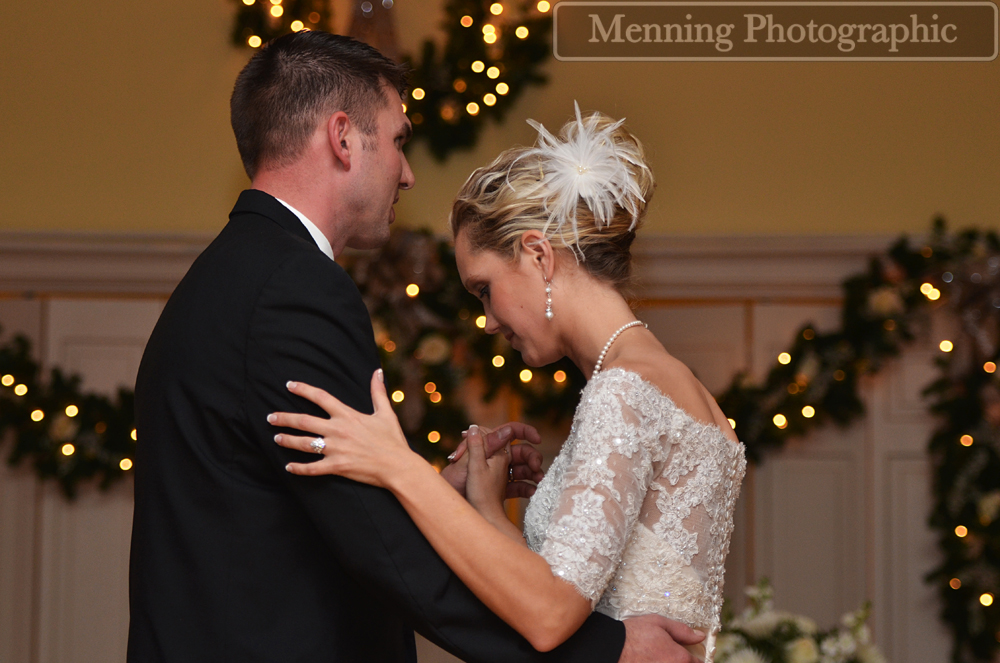 First dance: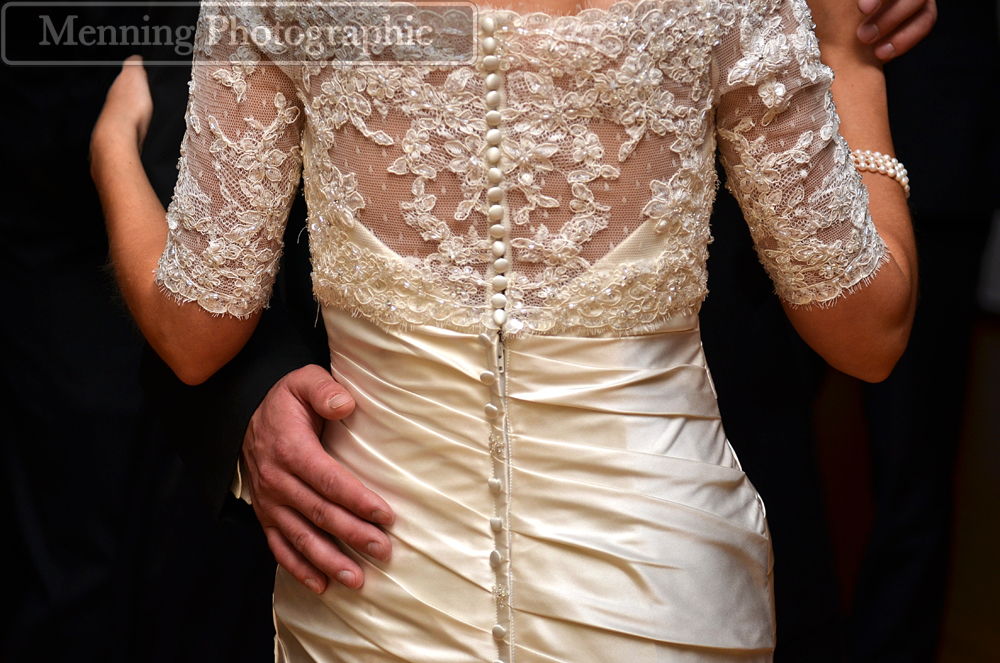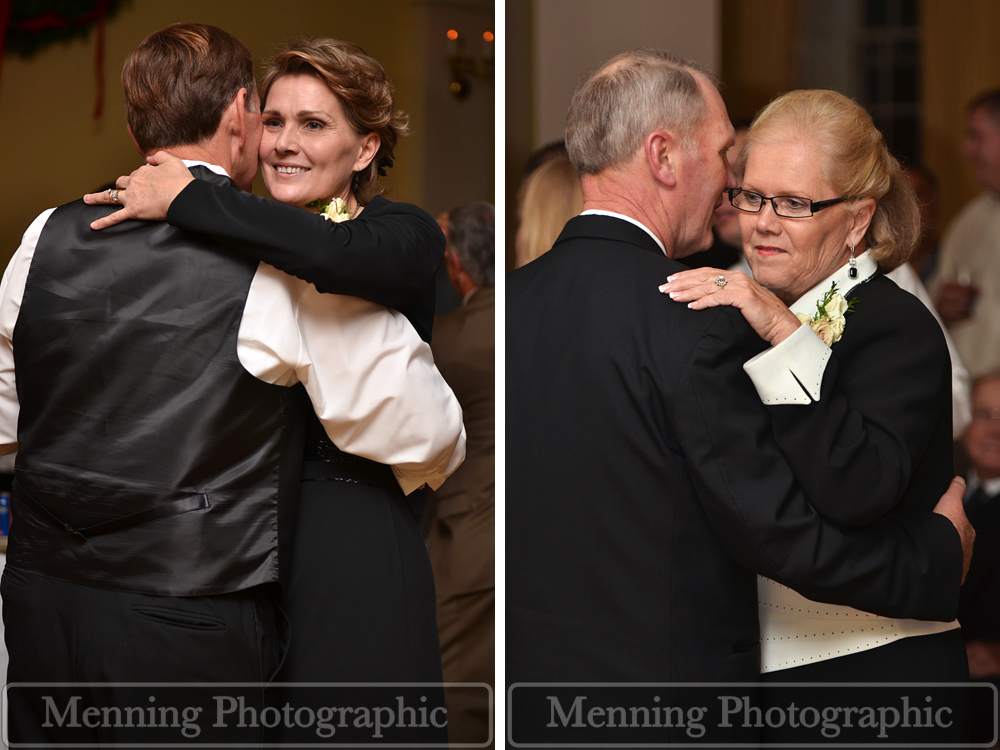 Allison with her Baylor equestrian ladies: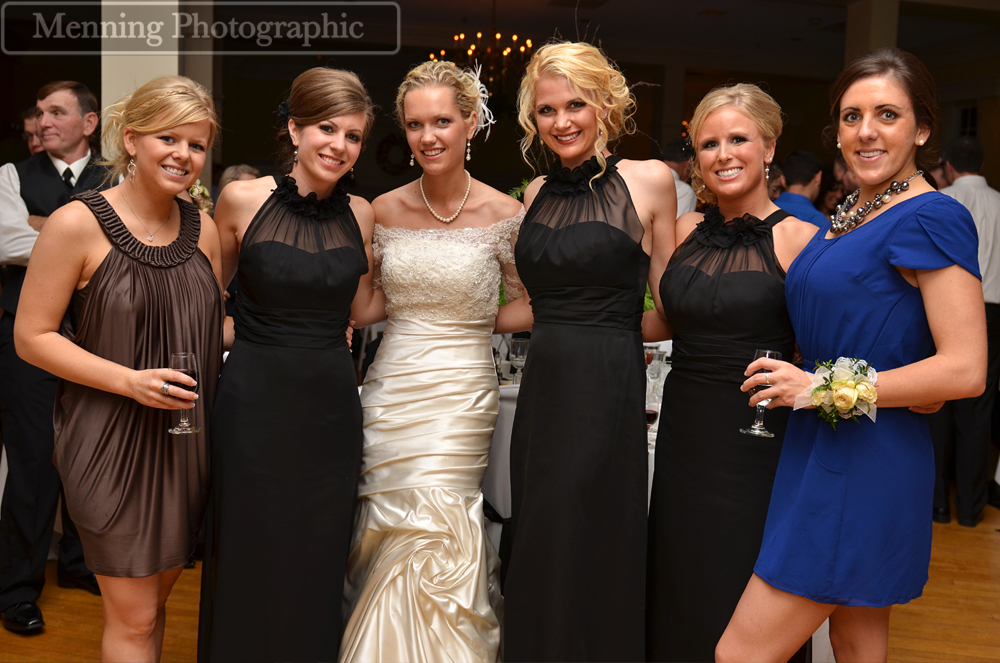 Dancing fun!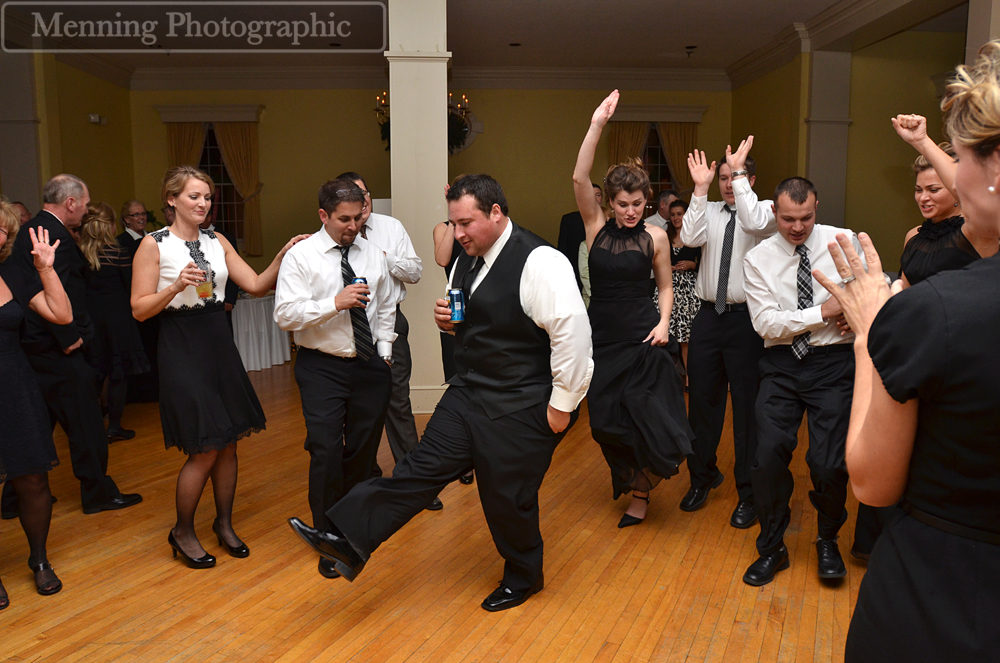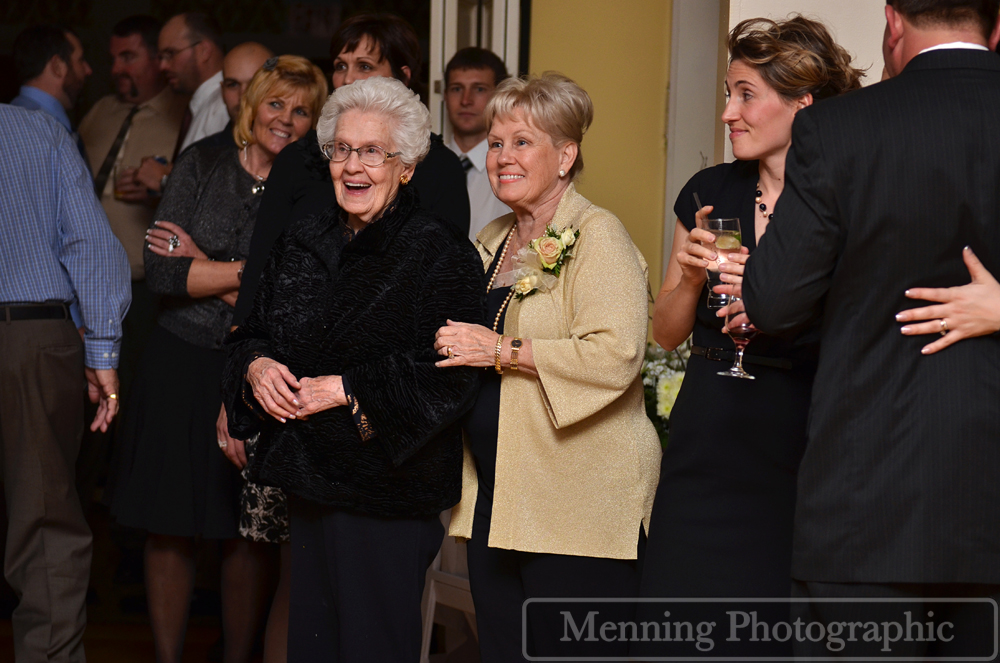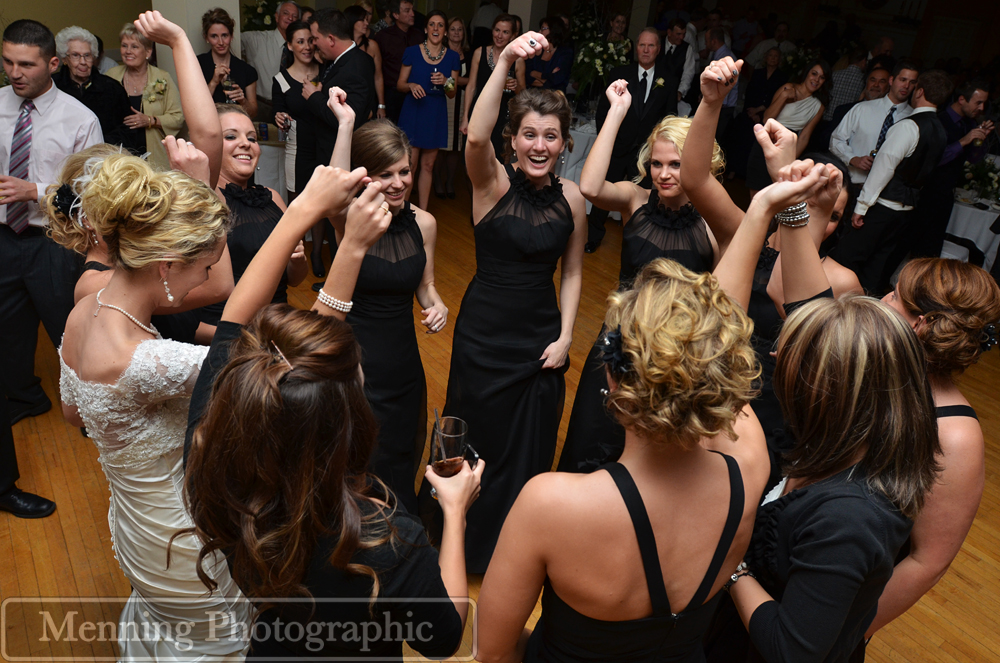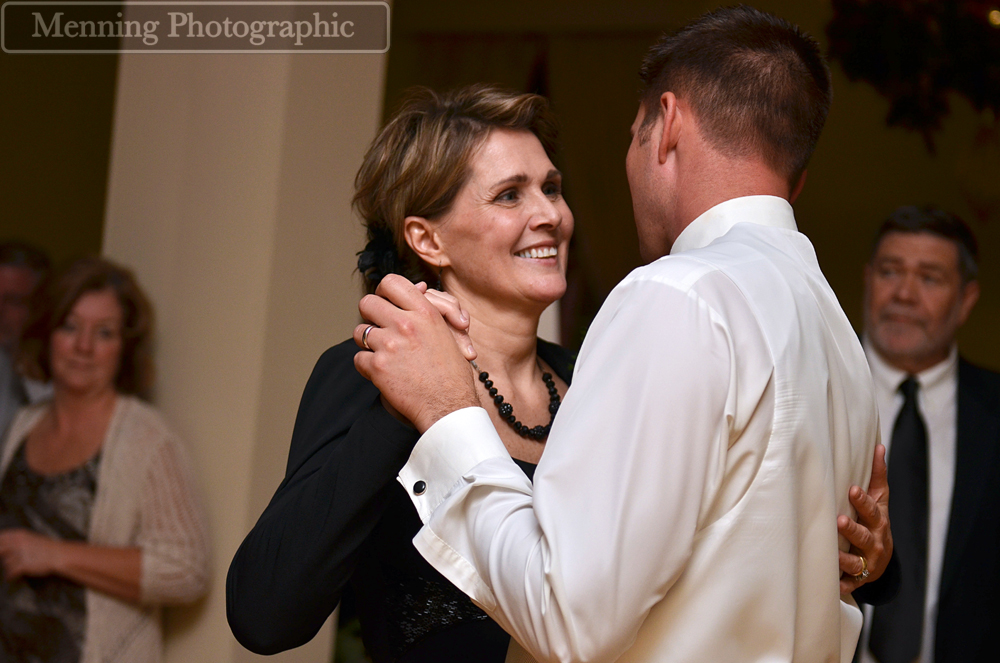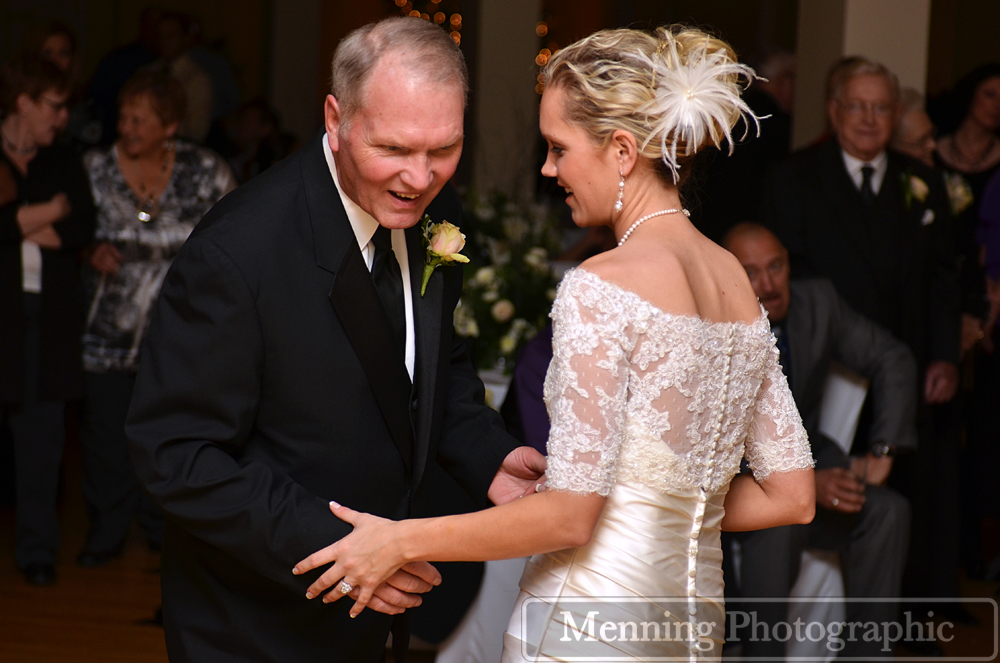 Allison's grandparents are the sweetest. They've been married for over sixty years.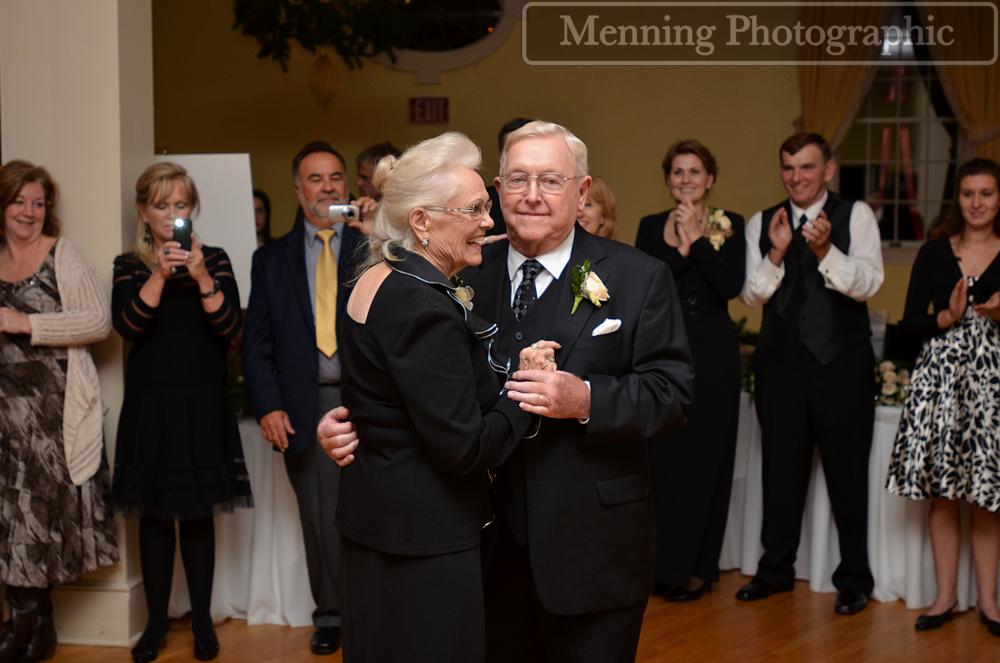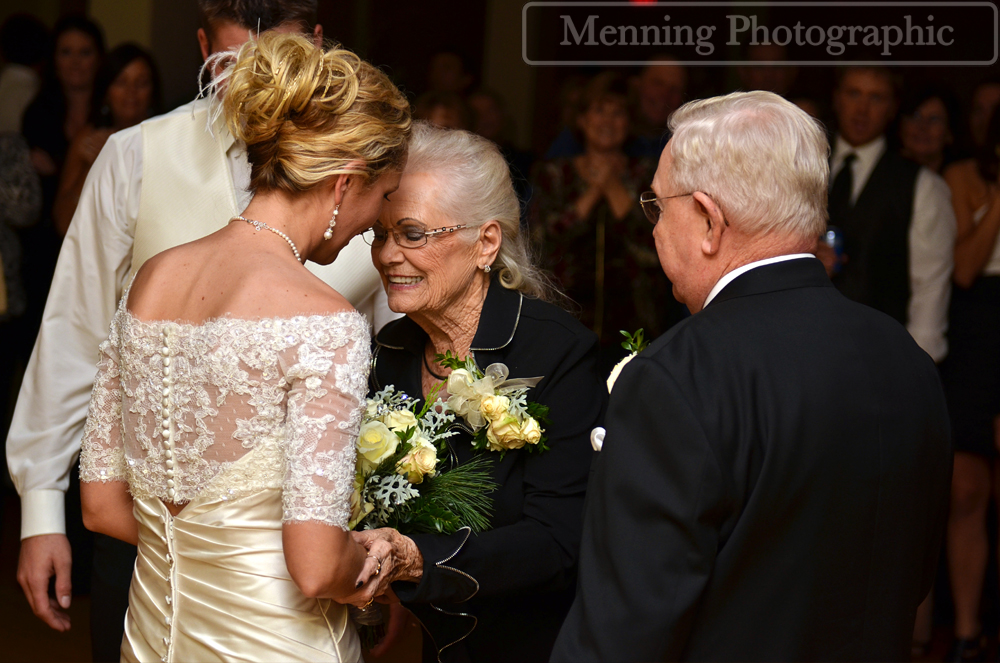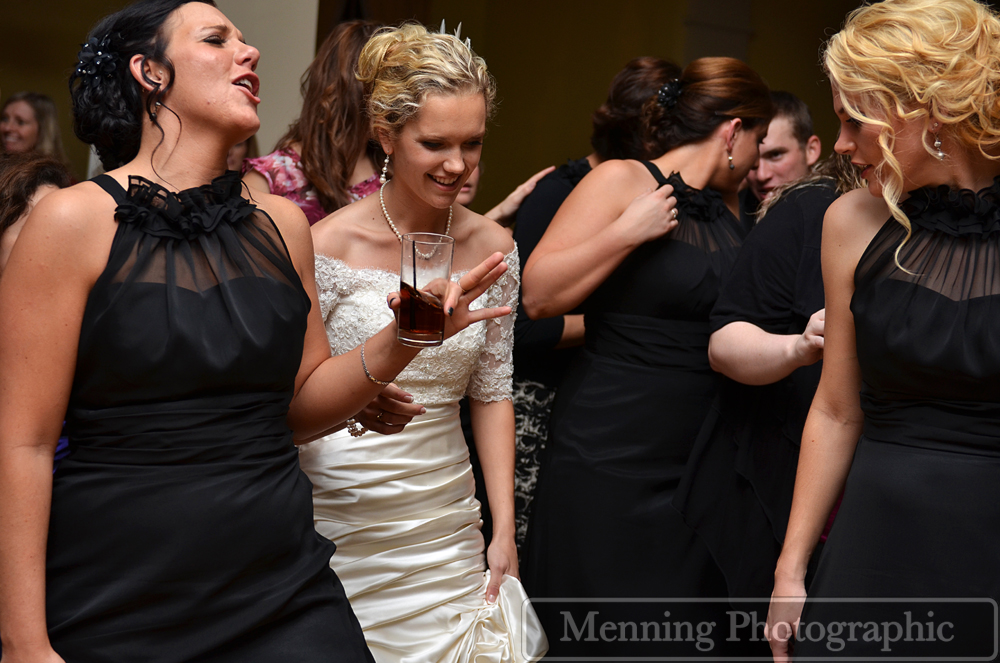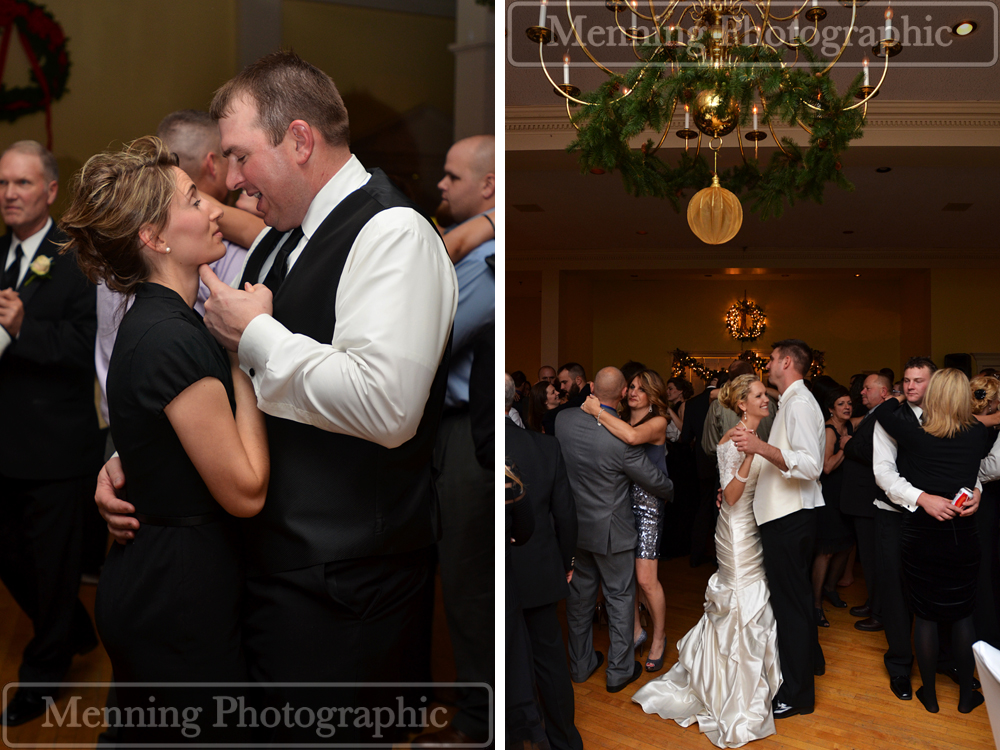 This was definitely one, big, giant dance party and everyone had a grand time.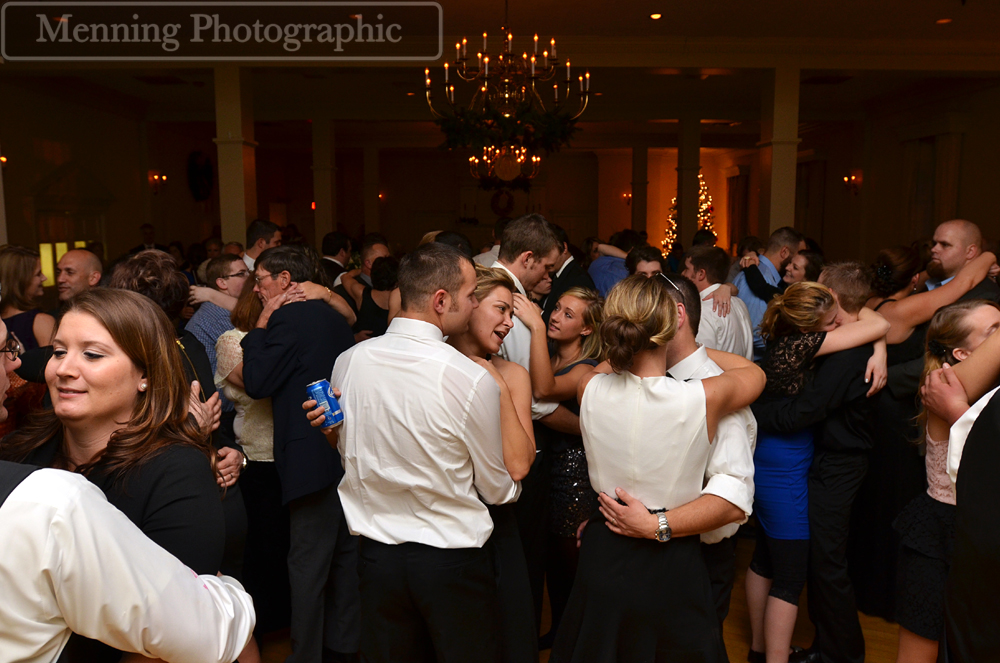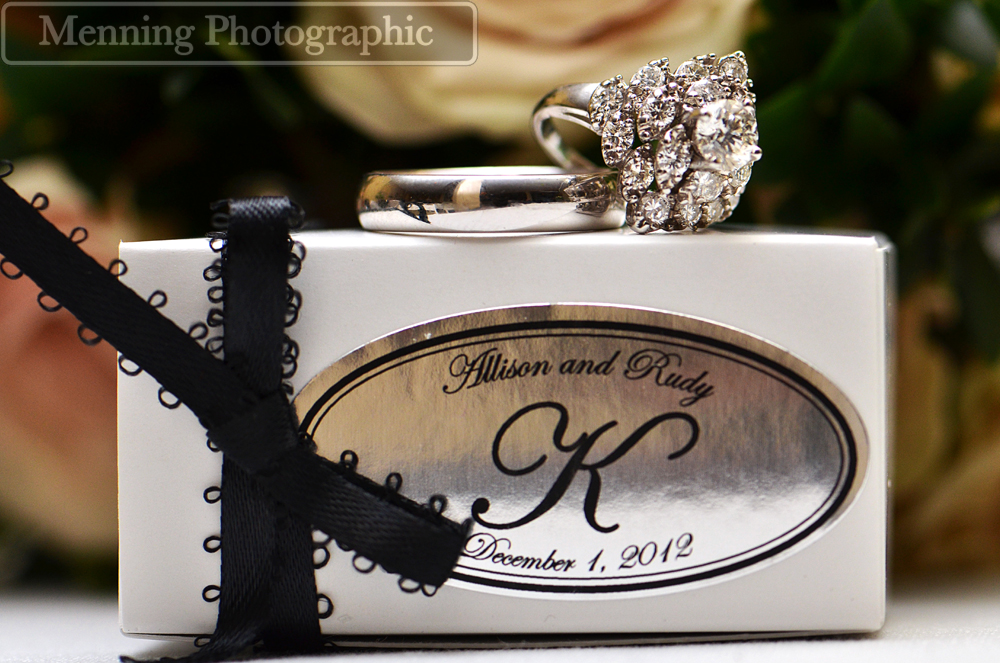 Rudy & Allison, you two were amazing clients, we enjoyed your wedding day, and we're very happy you found each other & will enjoy a lifetime together.
Hey Blog Readers,
Please email or call us for more information about our photography:
info@menningphotographic.com
330.651.4849
Thanks,
Danielle & Josh 🙂