Wedding receptions are a time for romance. A time for laughter. A time for fellowship. A time for . . . break dancing and doing the worm? Of course!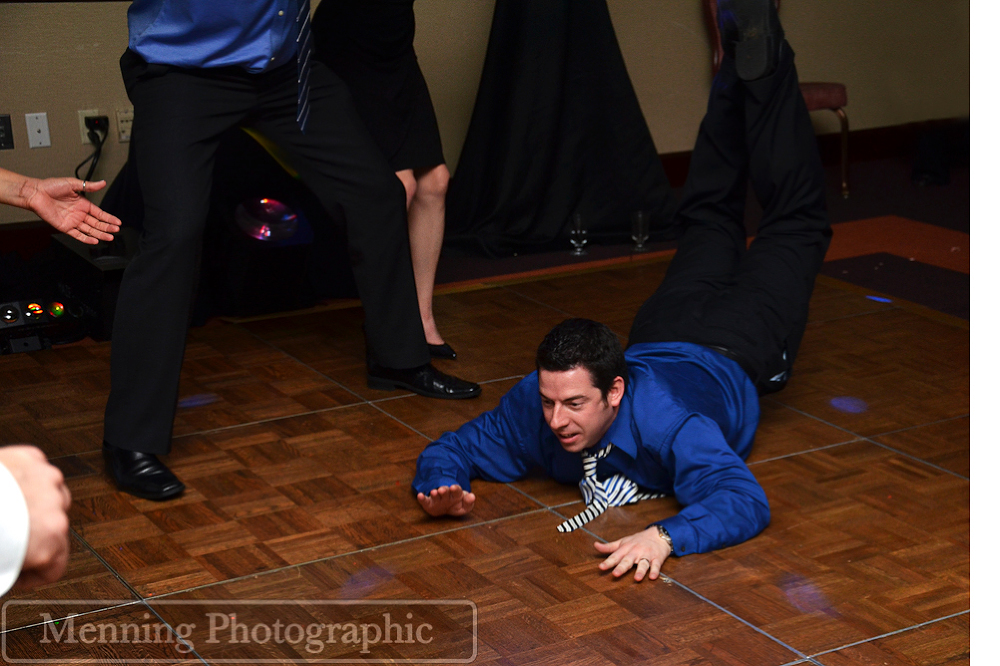 You best believe we'll be capturing that action!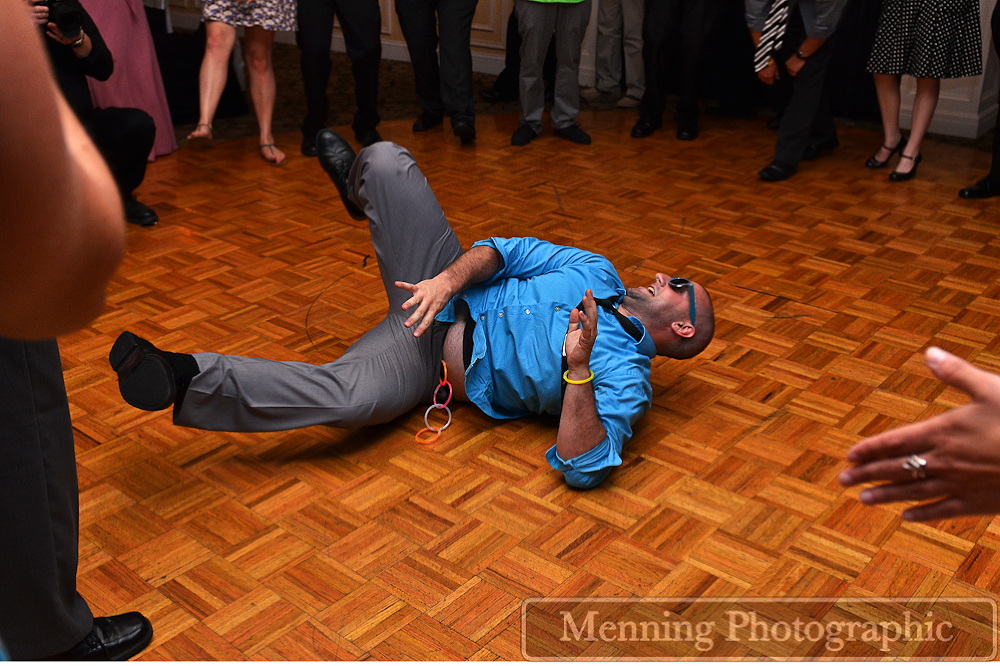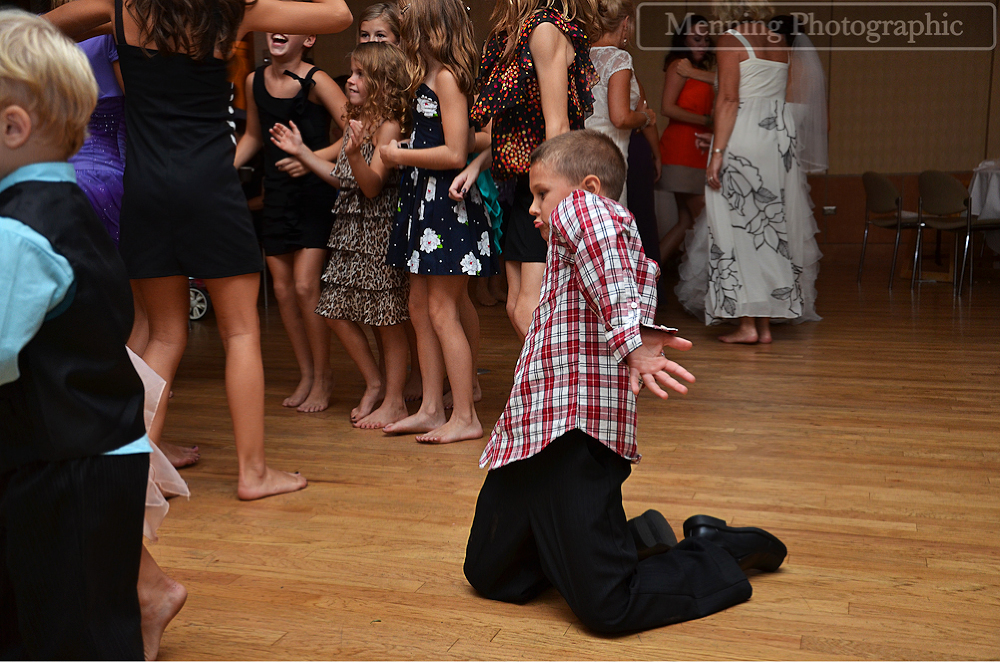 This groom knows what's up and how to get down!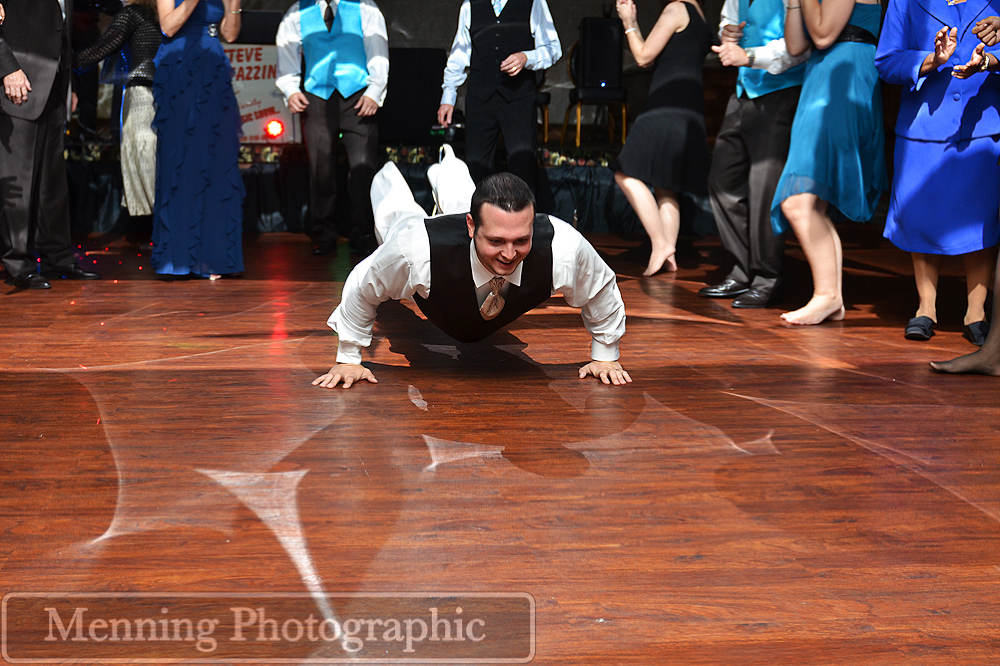 At this reception, the groomsmen had a little dance-off.
I really don't know what to call this move, but everyone is smiling. 🙂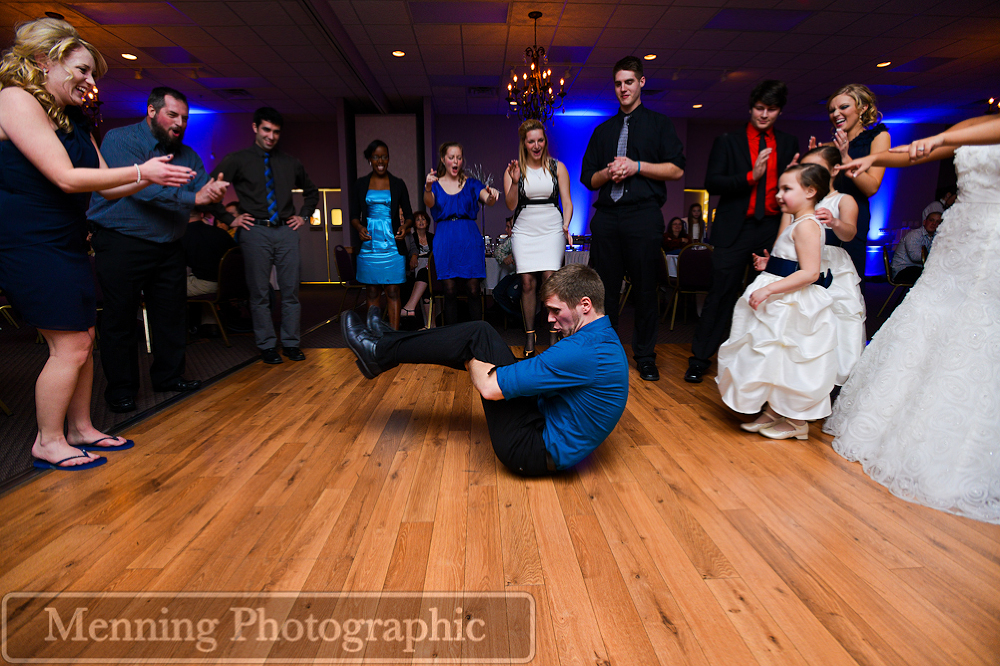 Here at Menning Photographic, we love getting into the dancing action and capturing your family and friends at their grooviest. 
330.651.4849
info@menningphotographic.com