Good morning! We are so thrilled with this news & we've been wanting to share it with you for a while now so we'll just come out with it! We had the opportunity to photograph an editorial for the premier wedding resource for eastern Ohio & western Pennsylvania- Metropolitan Wedding! Our image is on the cover!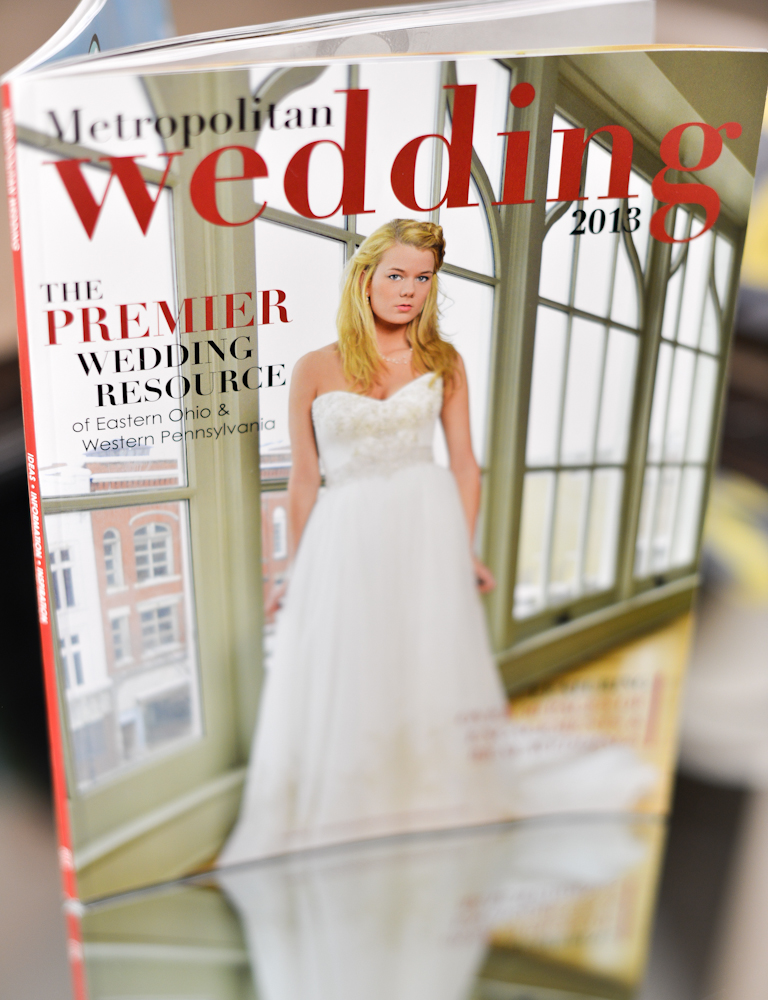 (Sidenote: these are photos of the magazine; we'll update our blog once we receive the .pdfs of these page spreads. Â Also, the magazine's website will still feature last year's edition for a few more weeks. After that, it'll be updated with this year's edition. We were too excited to wait a few more weeks to share this news!)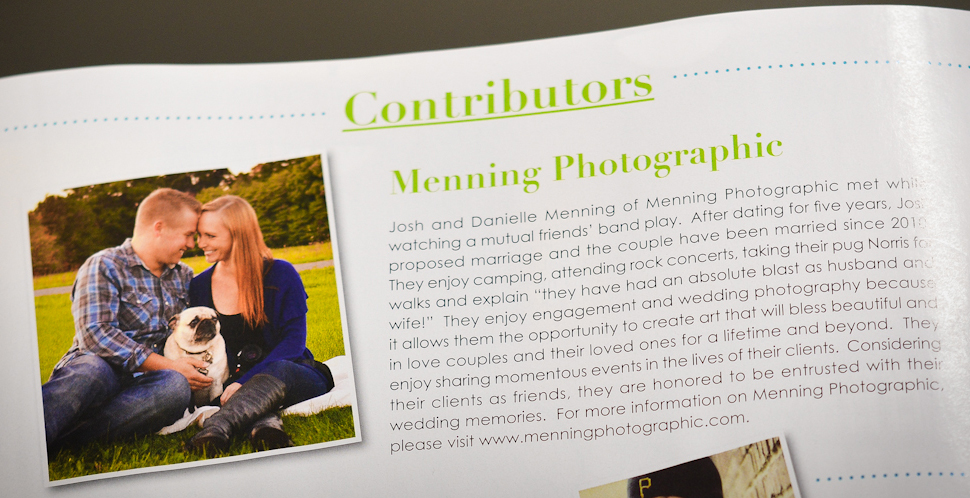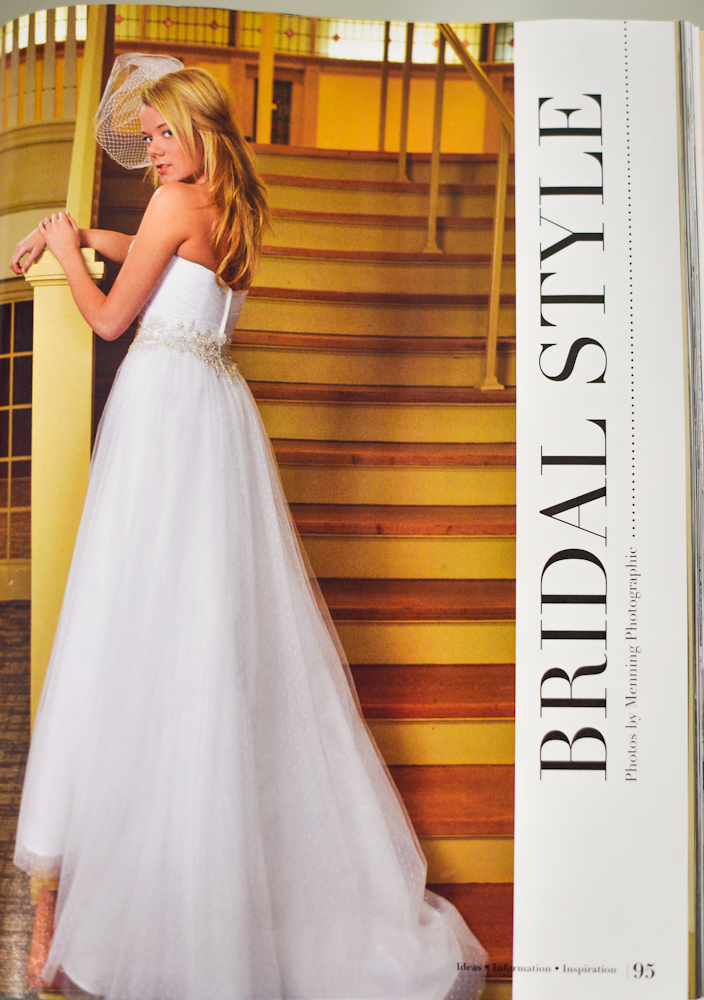 We photographed the bridal models at the recently renovated Tyler Mahoning Valley History Center. What a lovely venue! The bridal gown fashions featured in the magazine are from the following dress shops:
Treasured Moments Bridal & Formal and
Elizabeth Renea's in Salem, Ohio
A few of our fun couples are featured in the Real Weddings & Engagements sections of the magazine. Â The engagements featured are Ashley & Chris, Jennifer & Zach, and Paula & Jamey. The real weddings featured are Erin & Nick, Leslie & Matt, and Megan & Jim.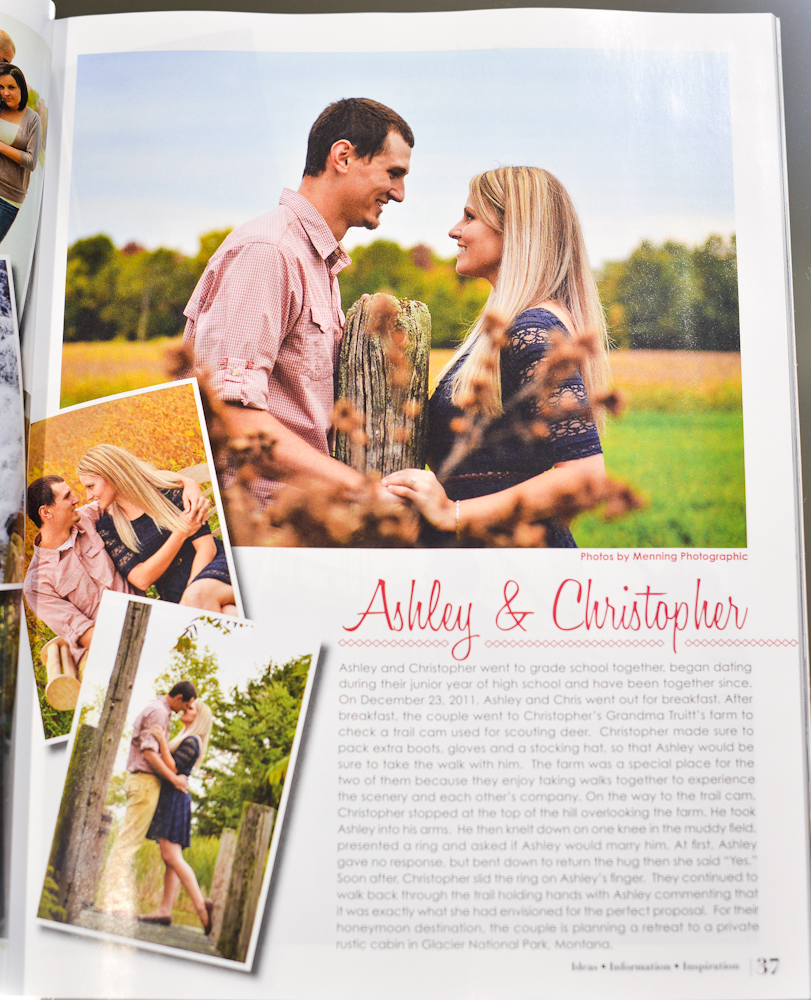 You can obtain a copy of this publication in a variety of locations and bridal shows. Metropolitan Wedding will have a booth at the following upcoming bridal shows:
A Celebration of Elegance on February 23, 2013 at the Hippodrome Banquet Center in Warren, Ohio;
Southern Park Mall Bridal Show on February 24, 2013;
Bridal Matinee at the Winner on March 3, 2013; and
Bridal Fair: A Garden Wedding on August 11, 2013 at Mill Creek Metro Parks Fellows Riverside Garden Davis Center.
You can also grab your copy at the Davis Center, the Springfield Grille, Mr. Anthony's, and other area businesses. Â Also, be sure to check Metropolitan Wedding's website in a few weeks; the entire magazine will be there.
We would like to thank Metropolitan Wedding for this tremendous opportunity. The publisher, Karen Luke, was absolutely wonderful to work with; she's gracious and enthusiastic. She loves what she does! The design and publication director, Shelby, was also great to work with; she's detail-oriented and  laid back.  Overall, the experience was fun and one we won't soon forget. Our ad is also featured in the magazine: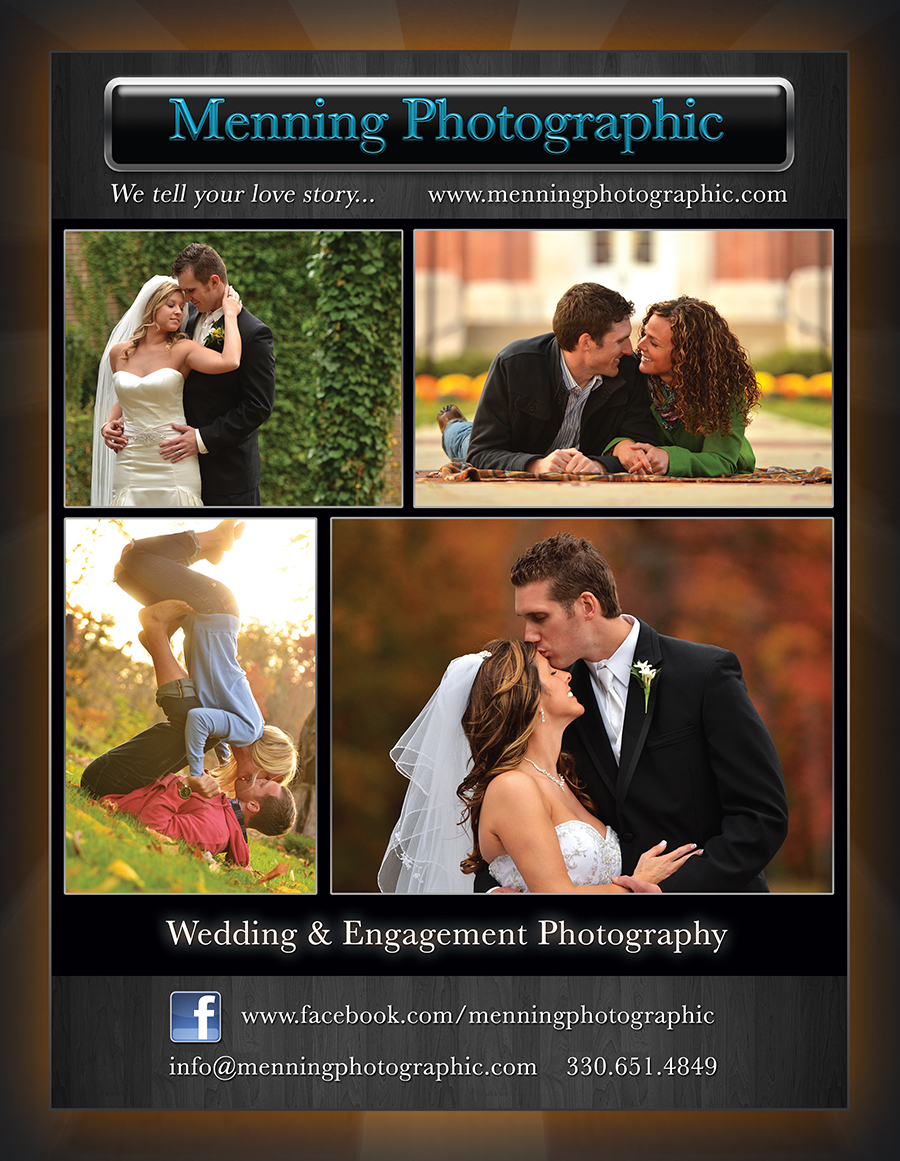 Thanks for being patient with us as we had to wait to share the news. We were sworn to silence until the magazine debuted. 🙂 It was quite a tough task to keep our lips sealed, and we're PUMPED we finally got to share this with you! We'll share some behind-the-scenes photos on the blog tomorrow.
www.menningphotographic.com
330.651.4849
info@menningphotographic.com