We were excited to photograph Nicole's & Chad's wedding because we had already had so much fun with them at their engagement session. If you missed that post, check it out HERE and then come back for their wedding blog. 🙂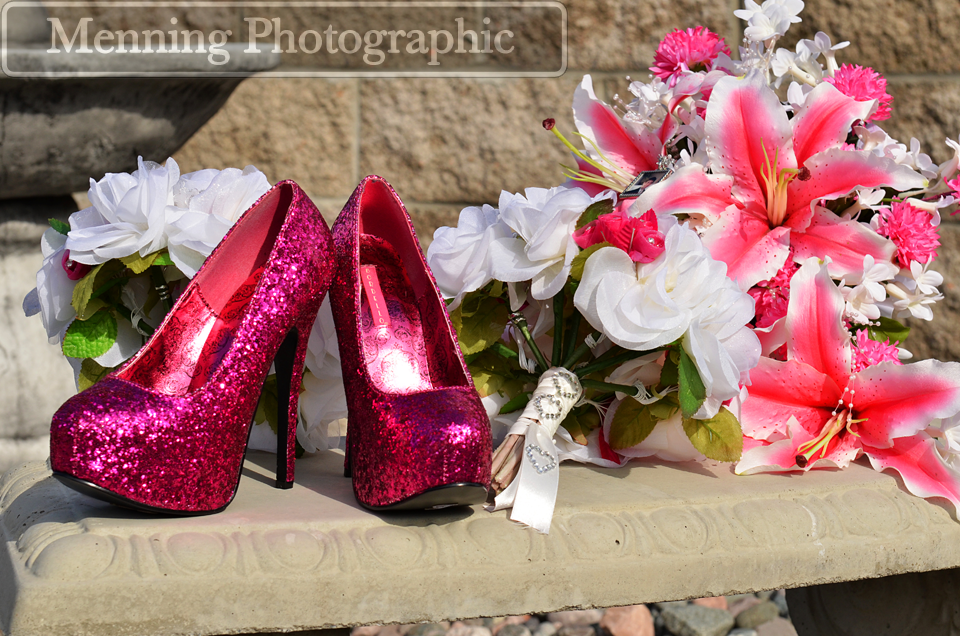 Nicole has the most gorgeous long brown hair, and I was very happy to see her wear it down for her wedding day. It looked beautiful!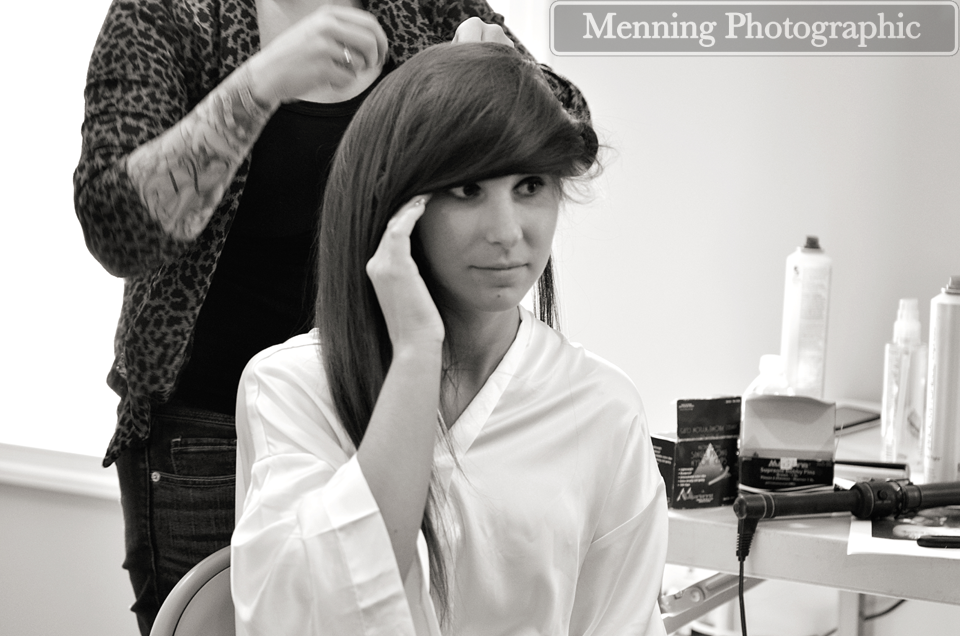 Her dress was very princess-like, and her adorable little nieces LOVED it. It also took Chad's breath away so I'm pretty sure it did its job. 😉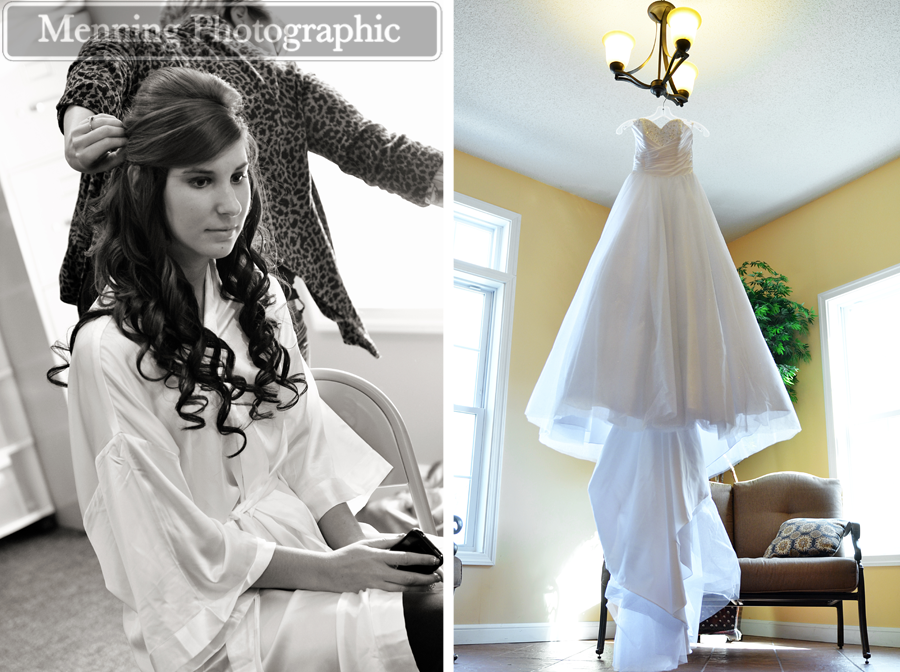 Their fur baby, Carter, was a little charmer in his tuxedo!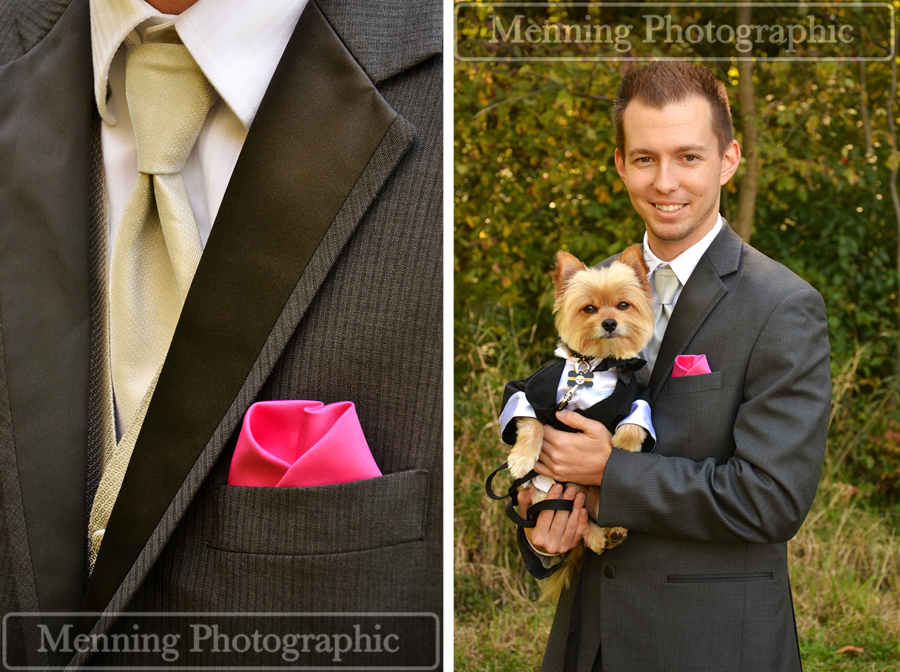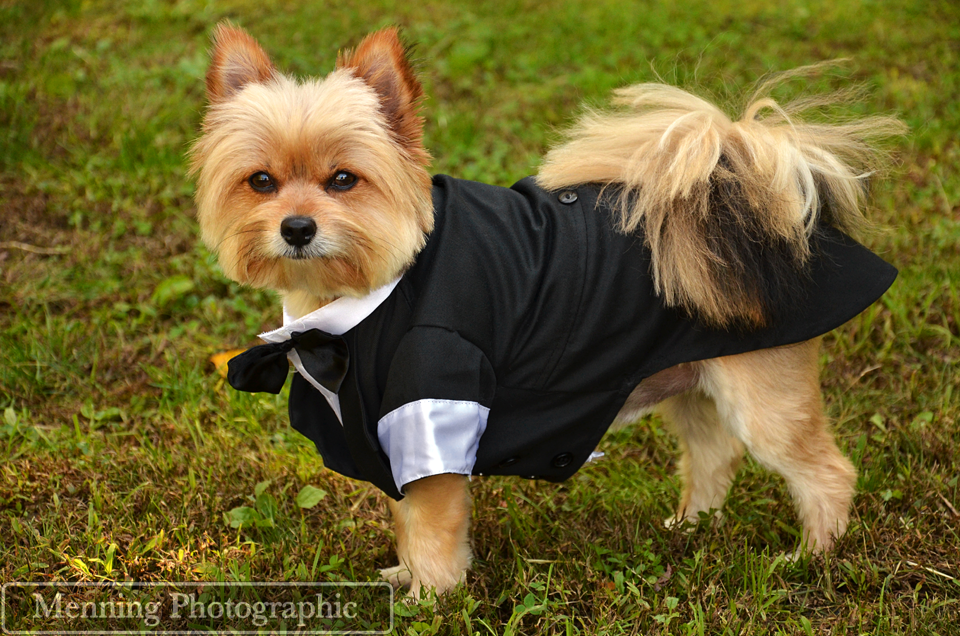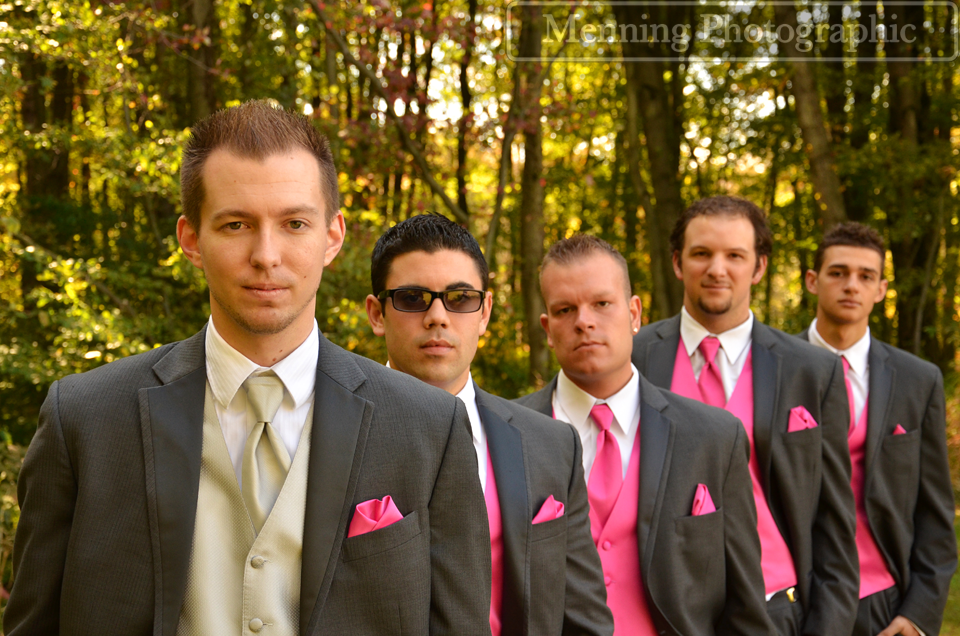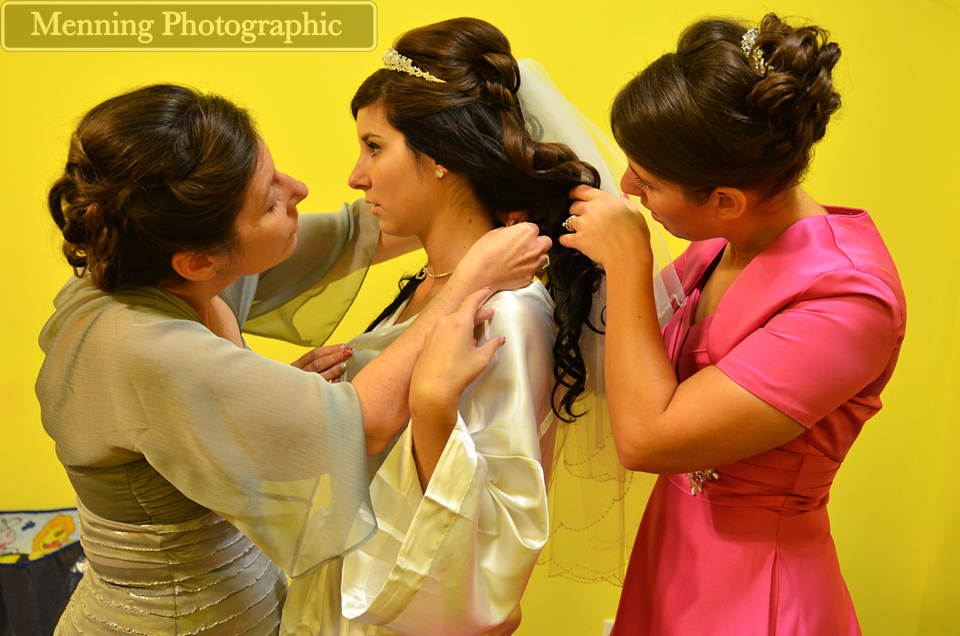 The sparkles in her gown were stunning.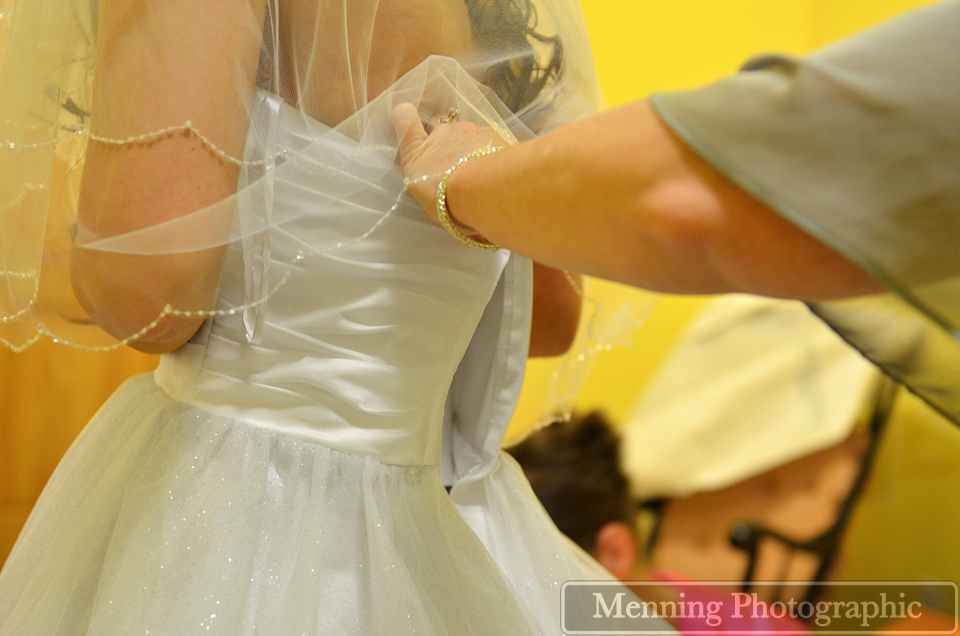 Here are the aforementioned nieces making the crowd say, "Awwwww!"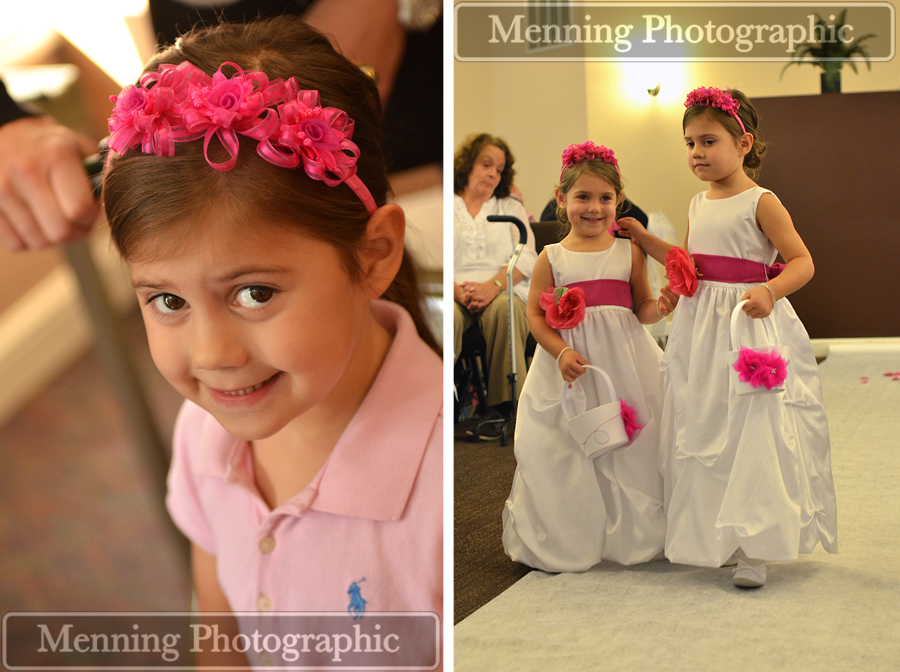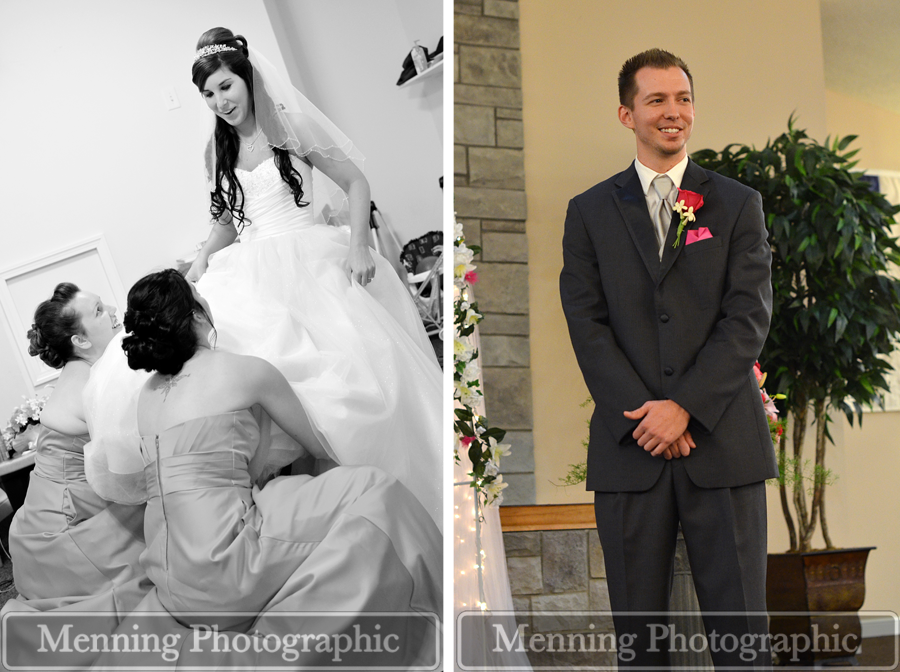 I'll let the ceremony photos speak for themselves: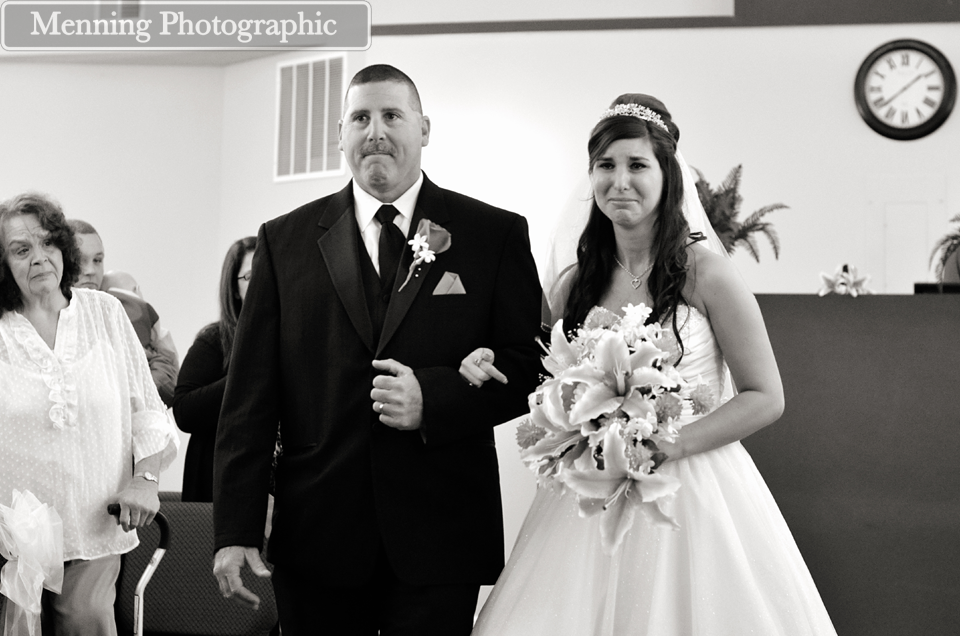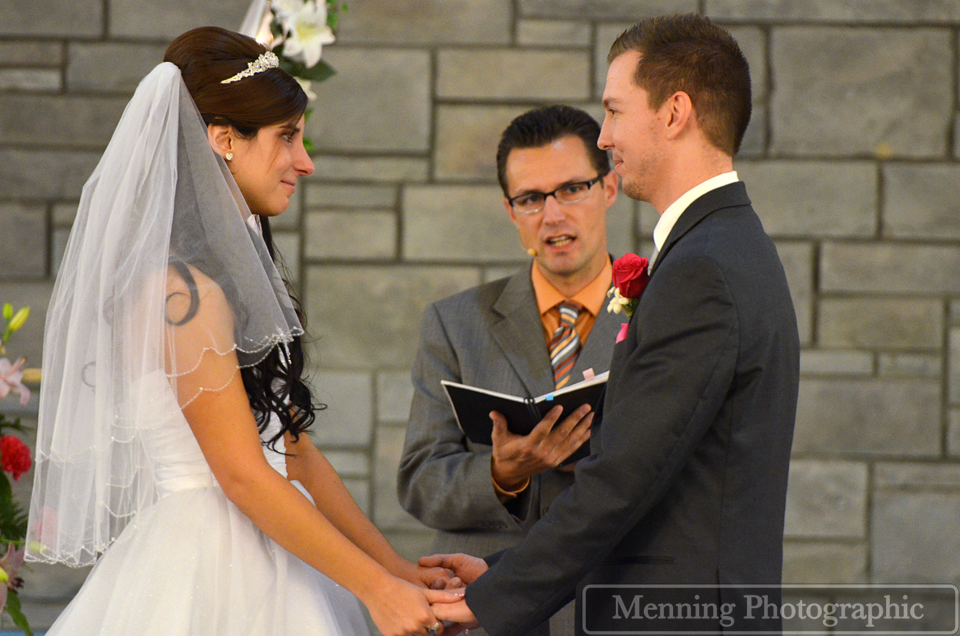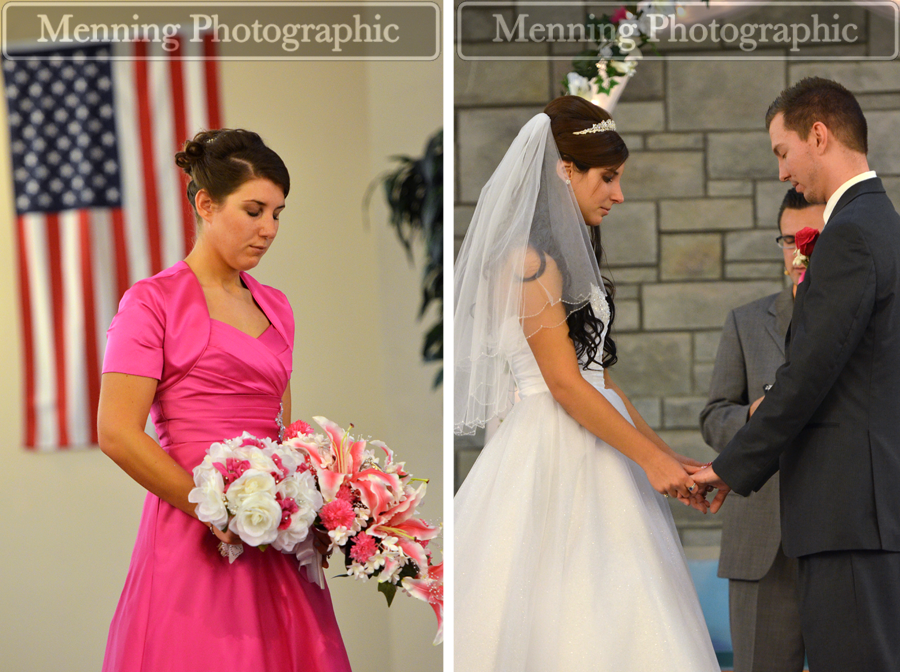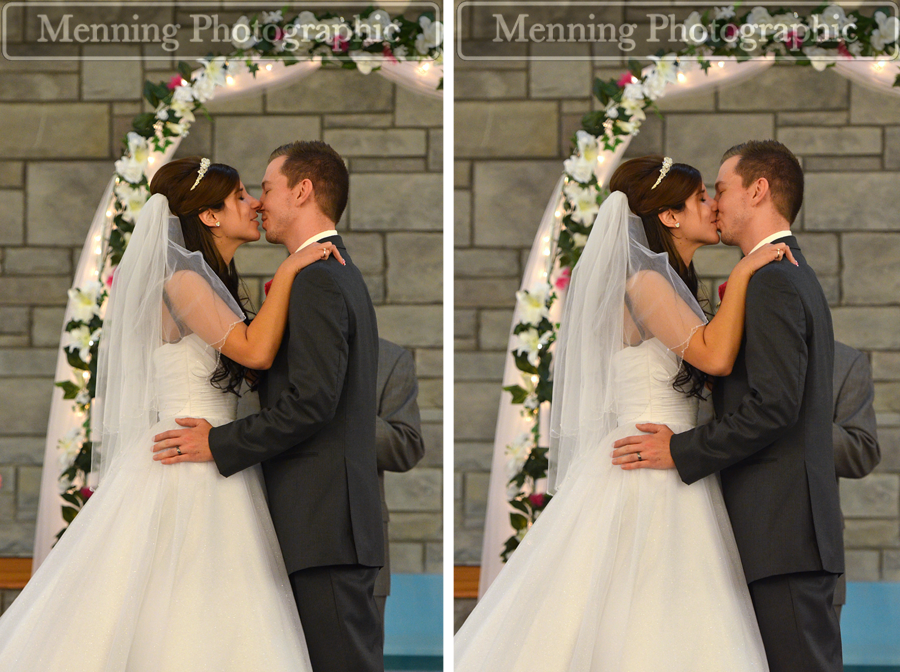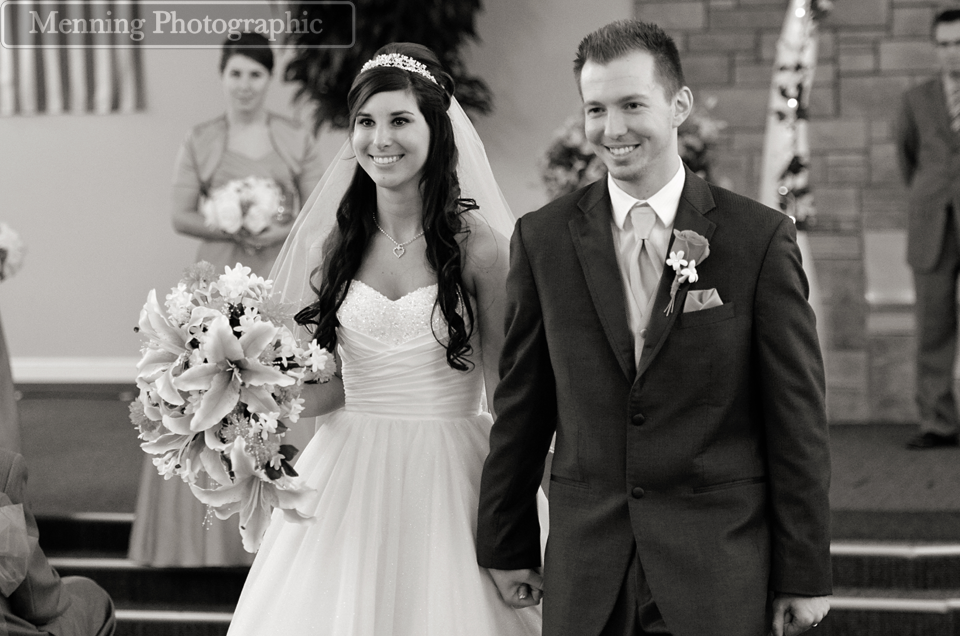 Nicole and Chad did a receiving line after their ceremony. (Planning Tip: if you plan to have 100 guests, plan for a receiving line to take approximately 15-20 minutes. For every 100 guests, add another 15 minutes). One of the guests checking out Nicole's awesome bling: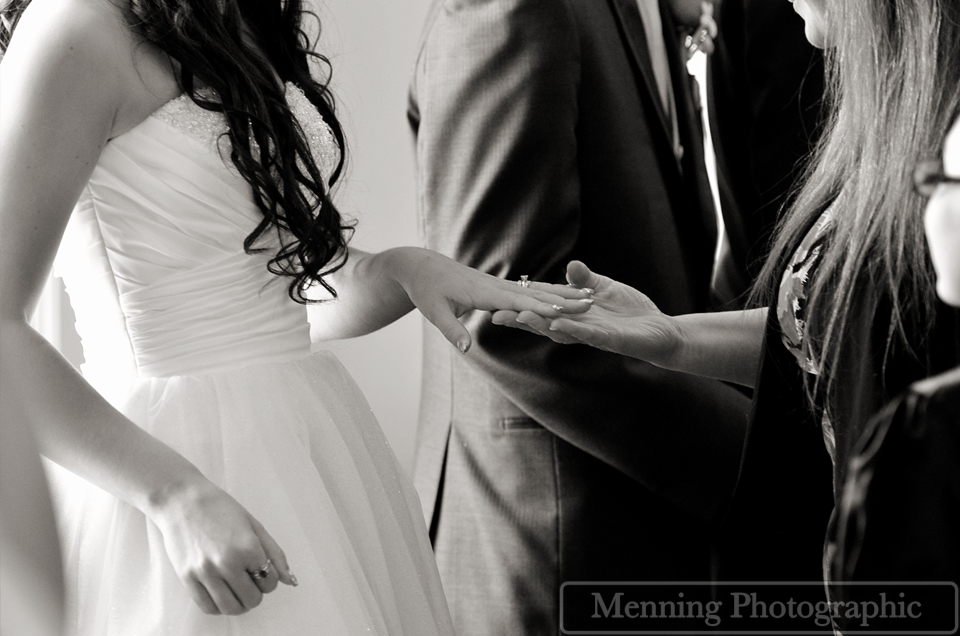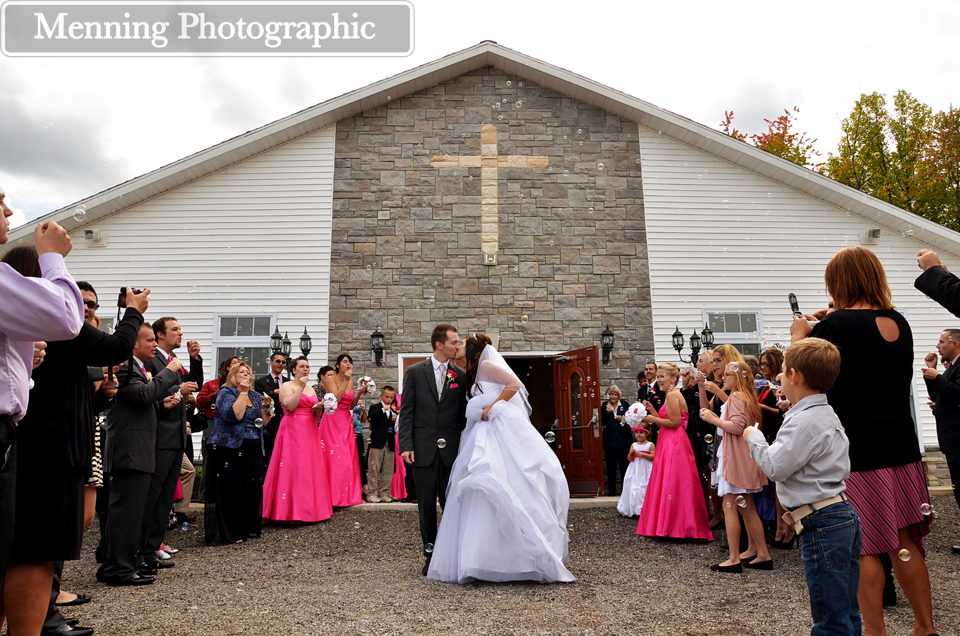 These girls are dangerous. 😉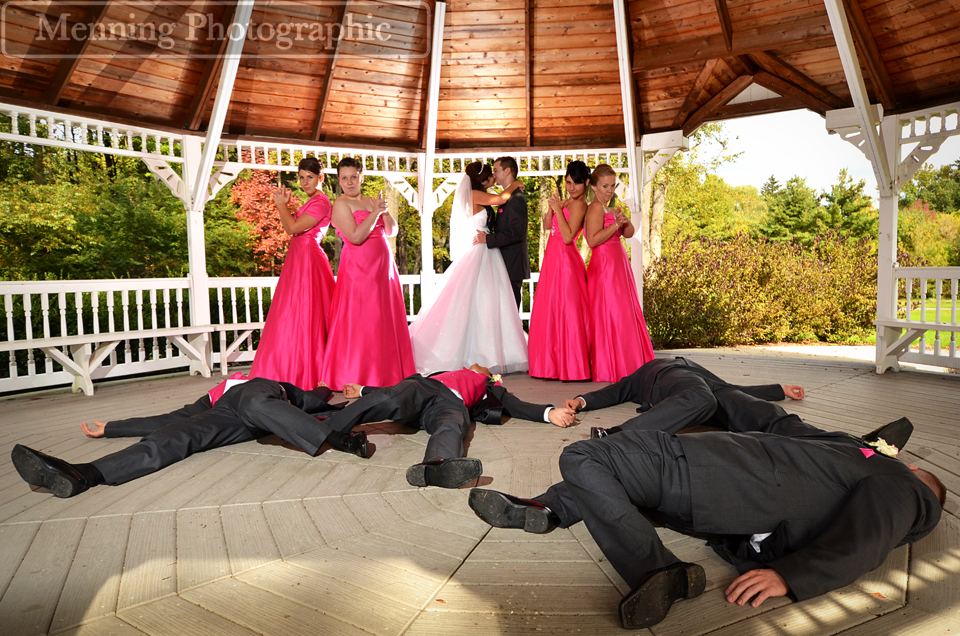 The bridal party was up for anything and we all laughed a lot during the group photos. We were so happy when we left the reception because I overheard two of the groomsmen talking and they said, "Those photographers are awesome!"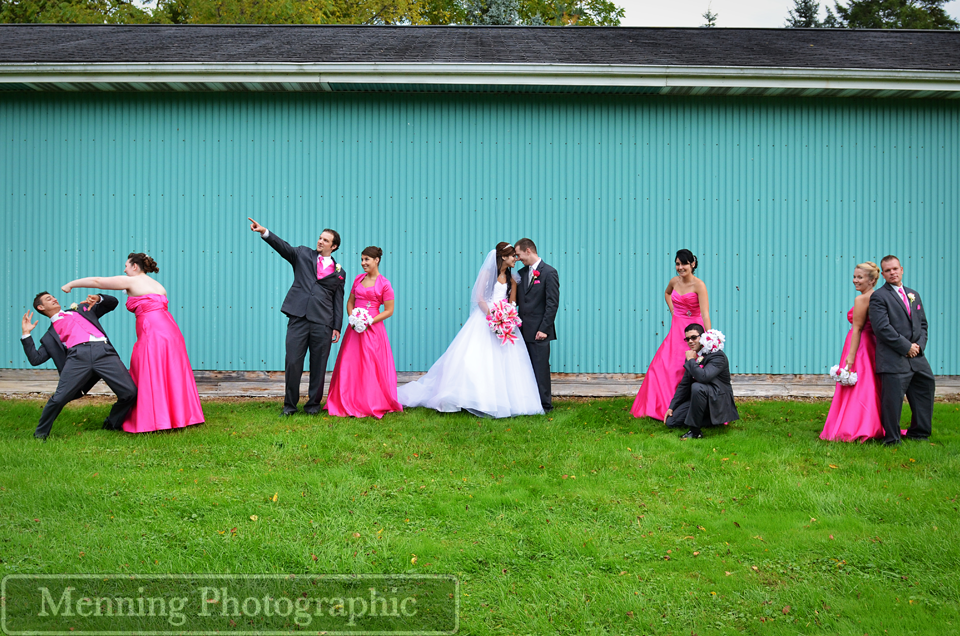 Their creative bride & groom photo session was fantastic because their interaction is so special.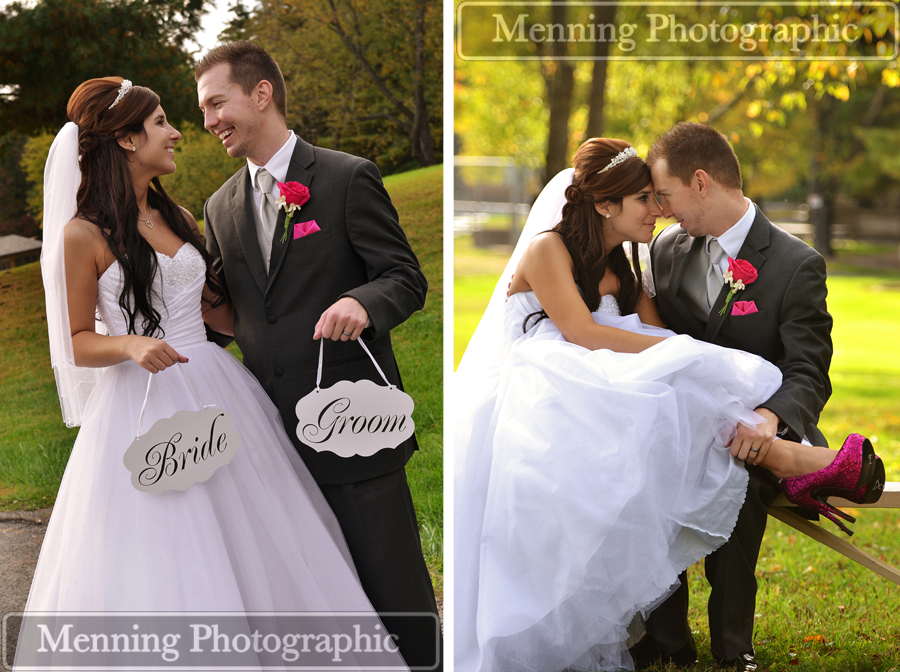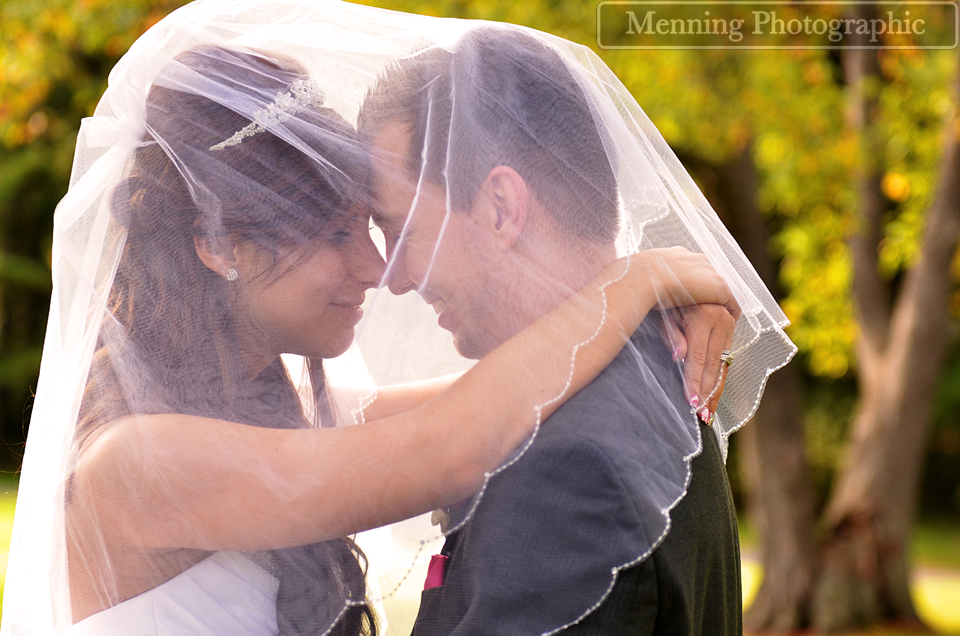 I'm pretty sure they could not be any cuter.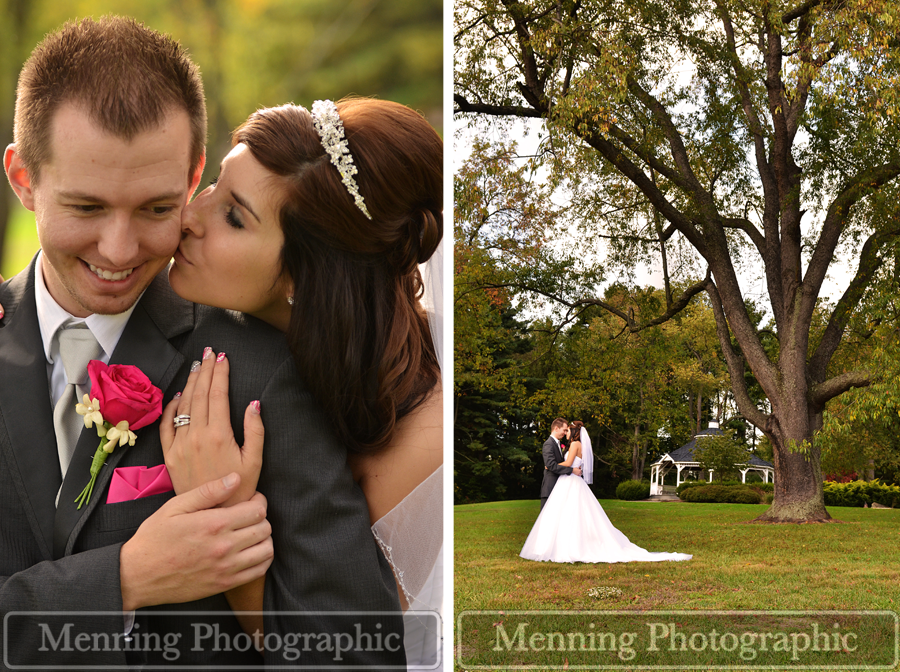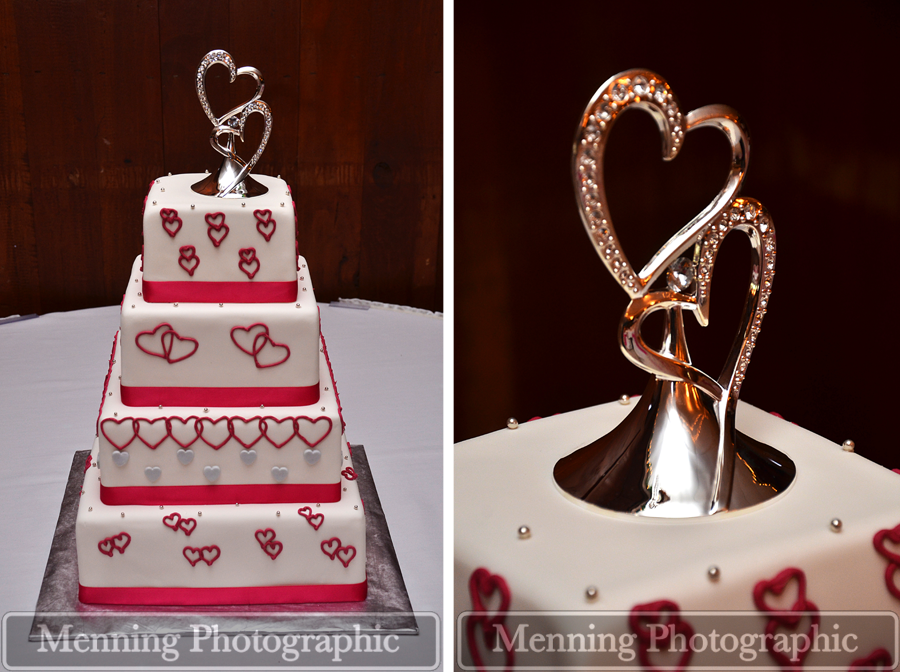 The reception decorations fit perfectly with the fairytale theme.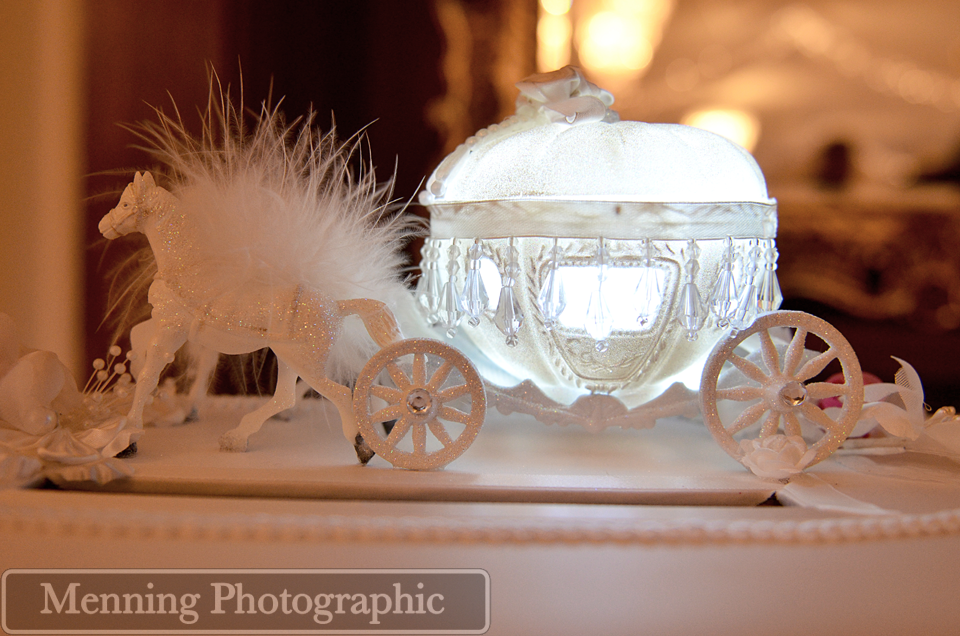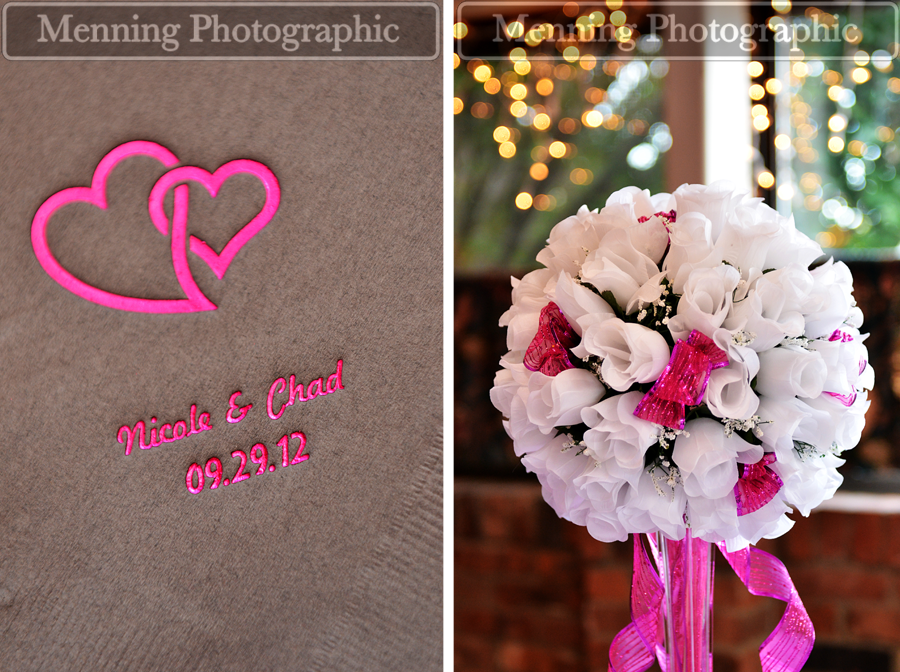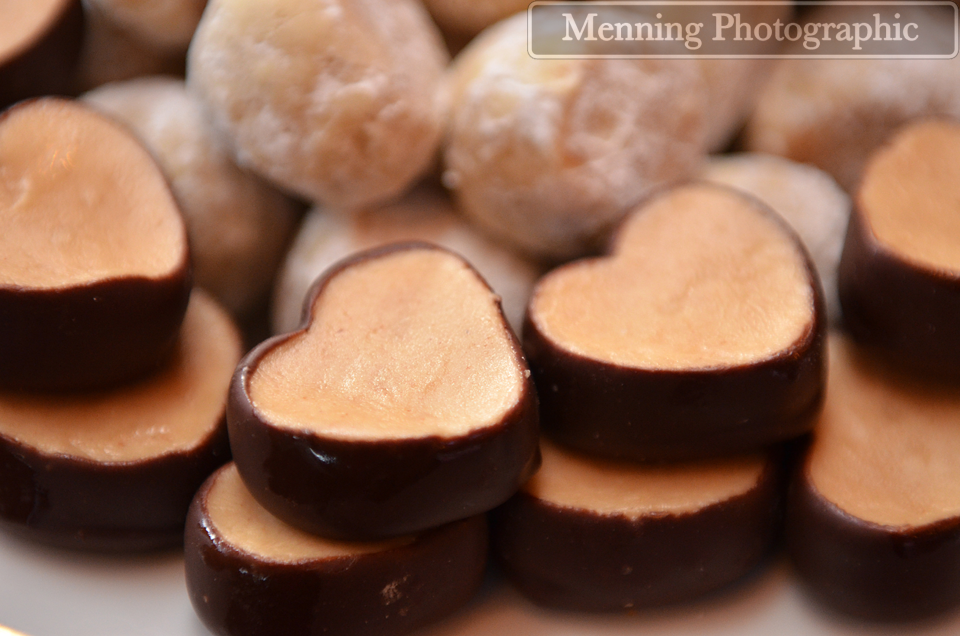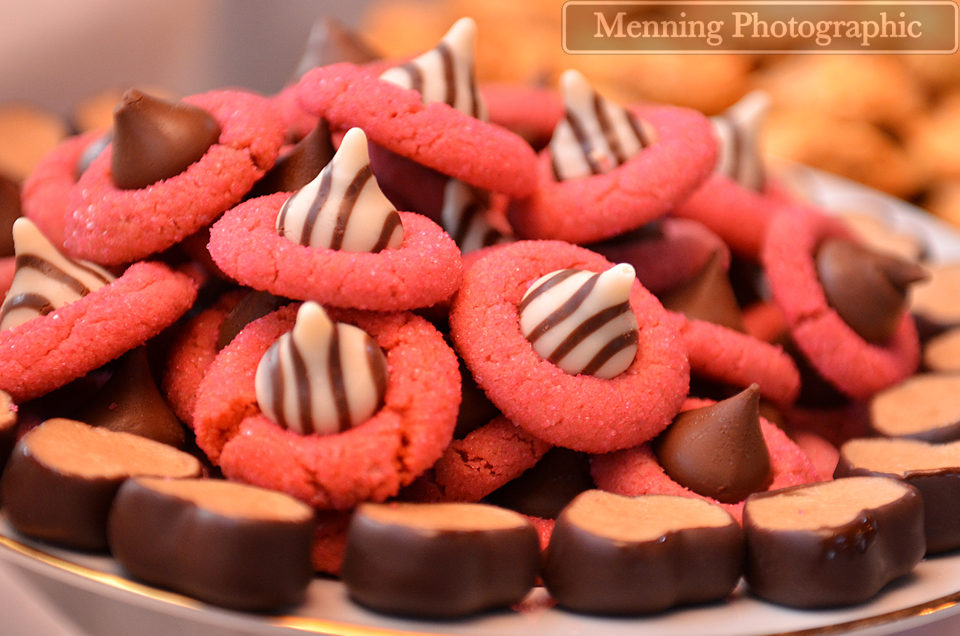 Each "couple" that was introduced did a fun entrance for the crowd. These two Tebowed. 🙂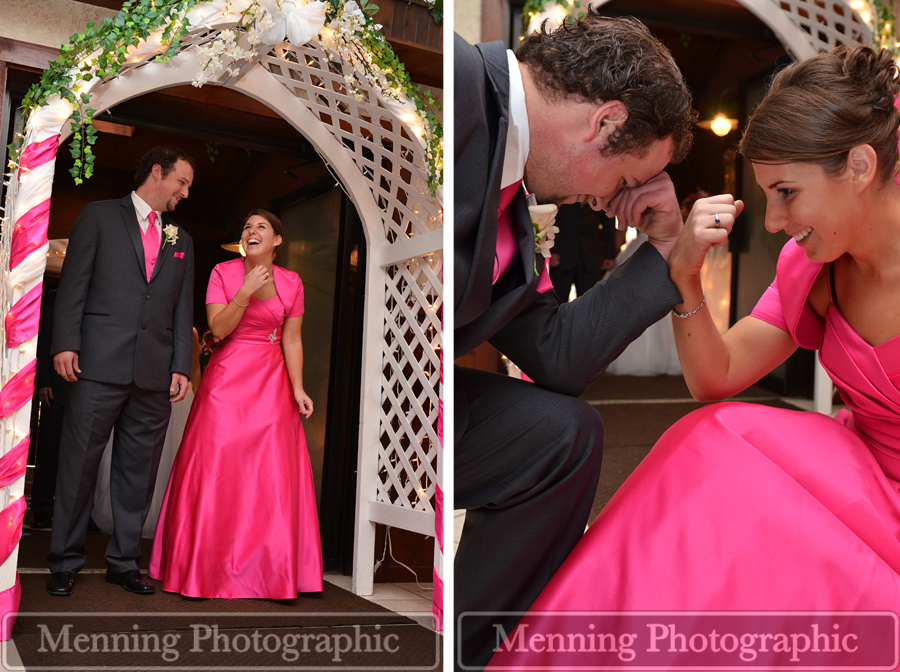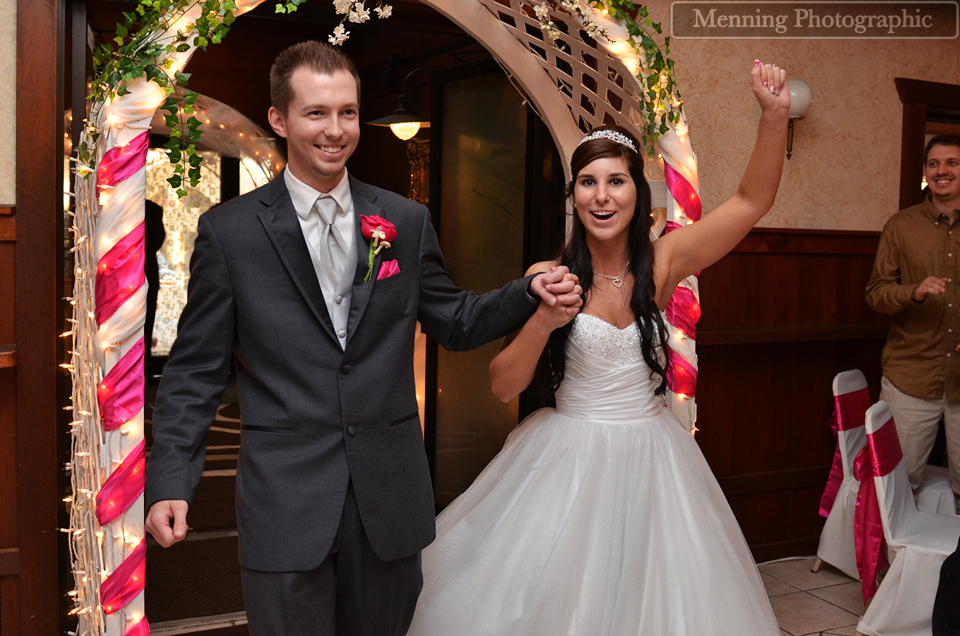 Chad's best friend of many years giving a toast: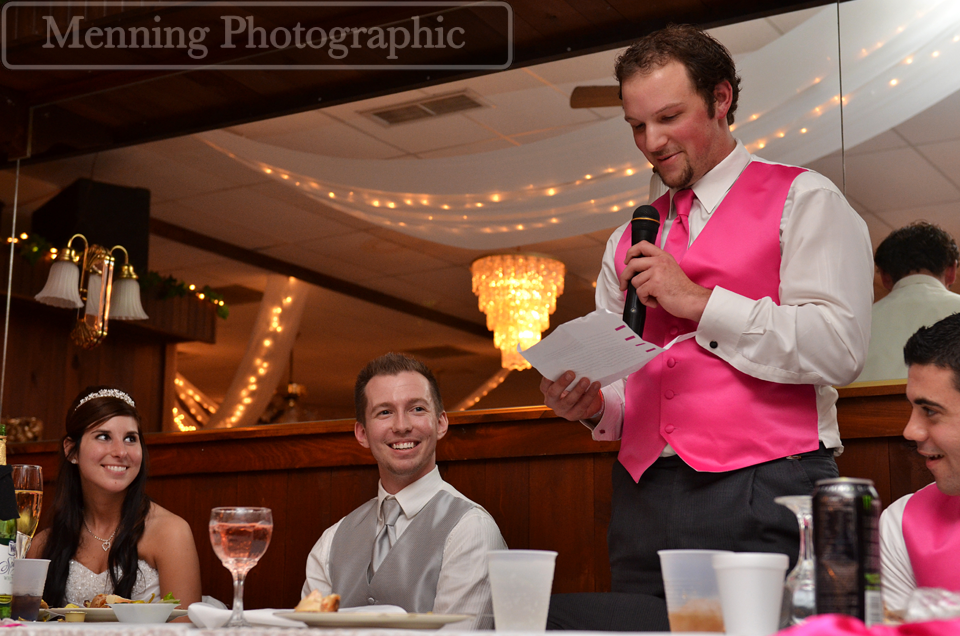 Cheers!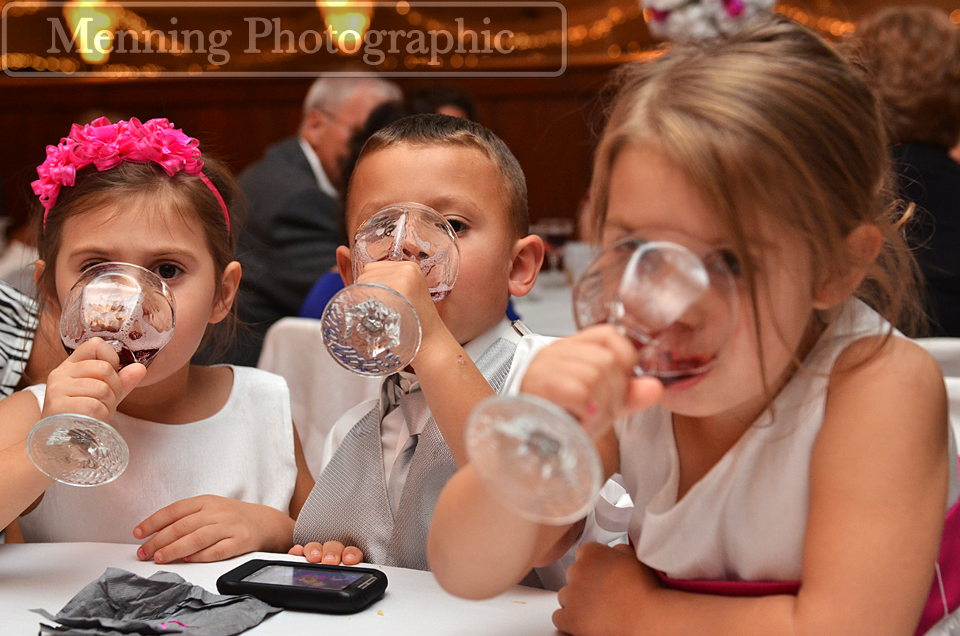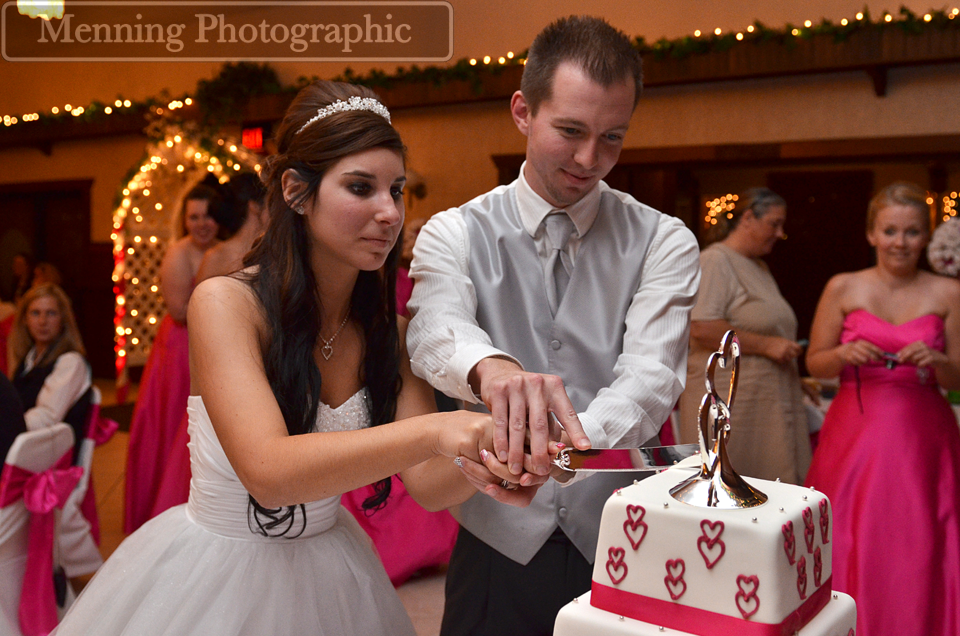 I think she approves of the cake.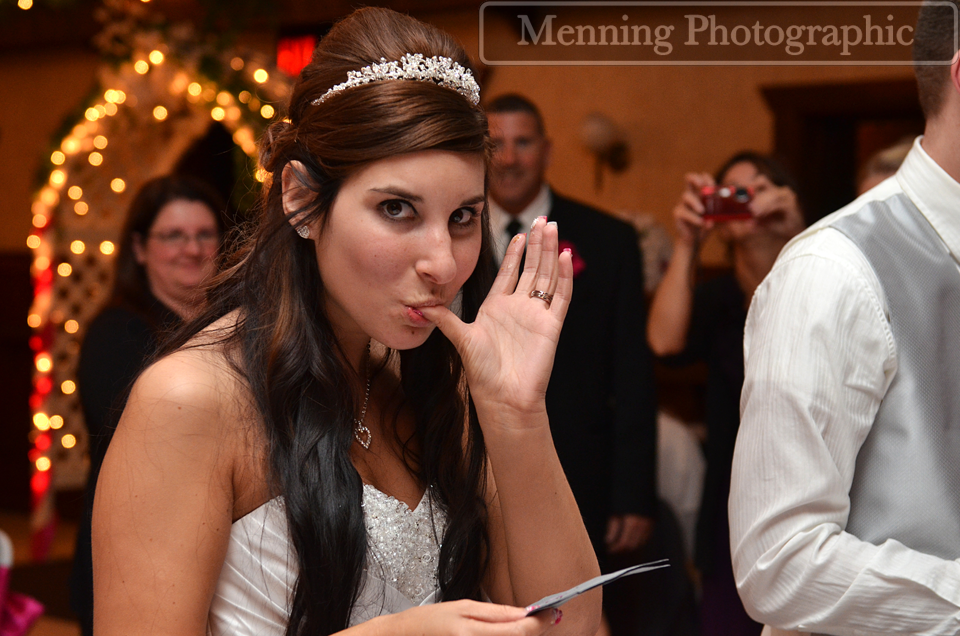 Their first dance was too sweet.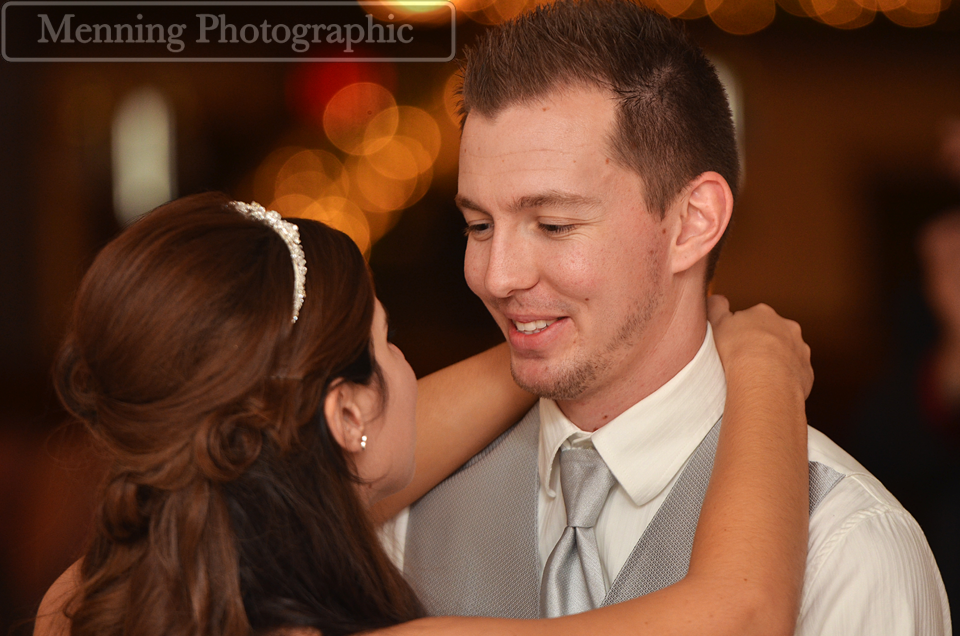 The bride and her daddy dancing. I really love the shot where you can see her mother watching.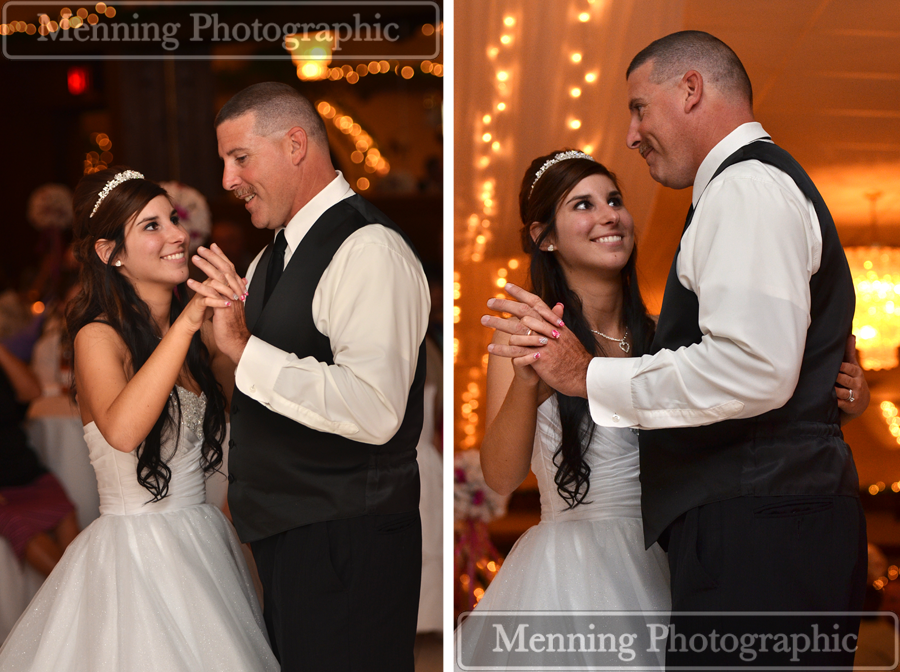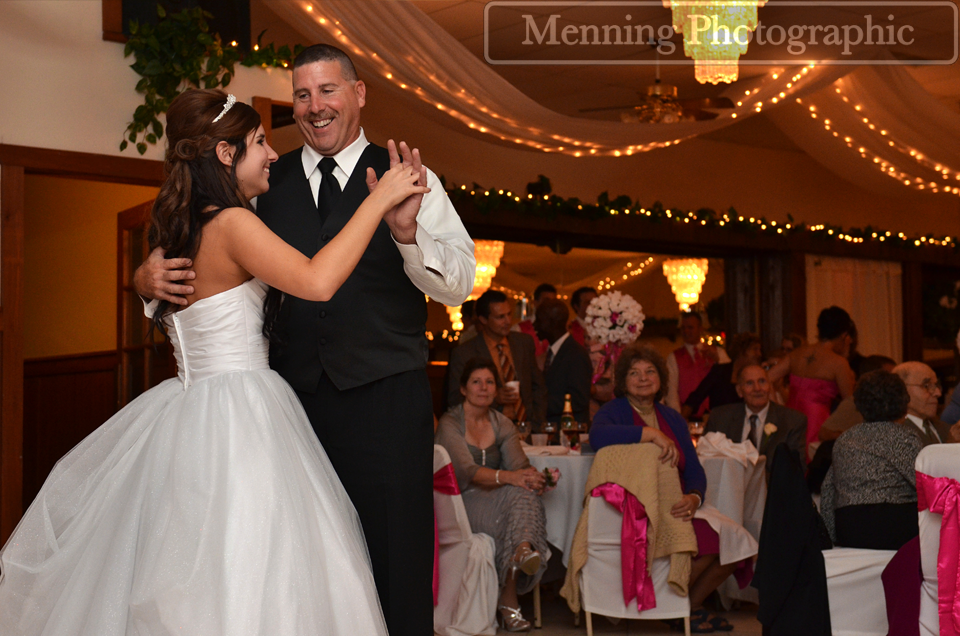 The groom and his mother dancing: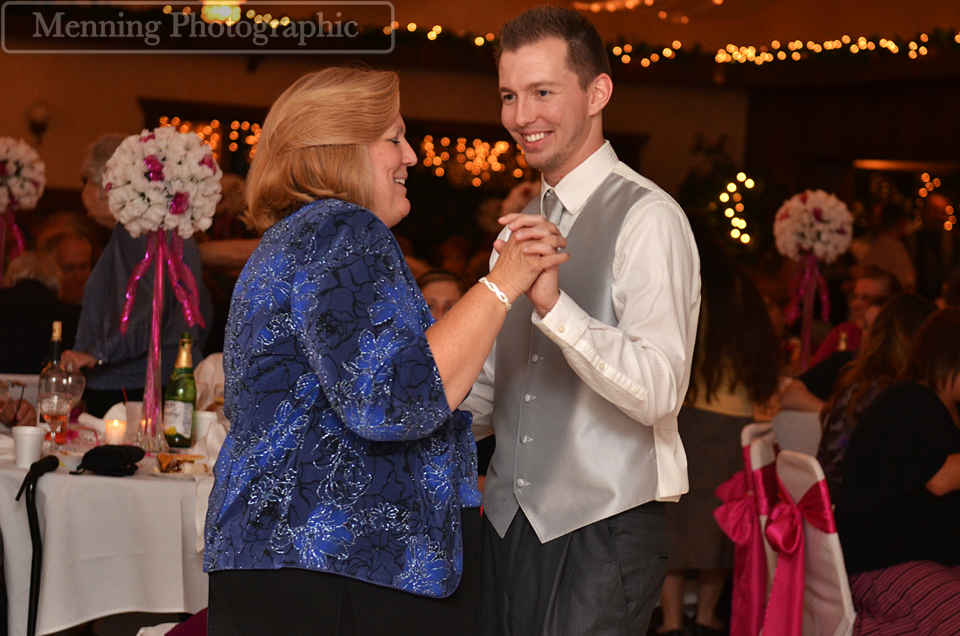 Then it was time for everyone to get going on the dance floor! We always have a lot of fun taking dancing photos because we have the opportunity to get into the action and dance around a little. 🙂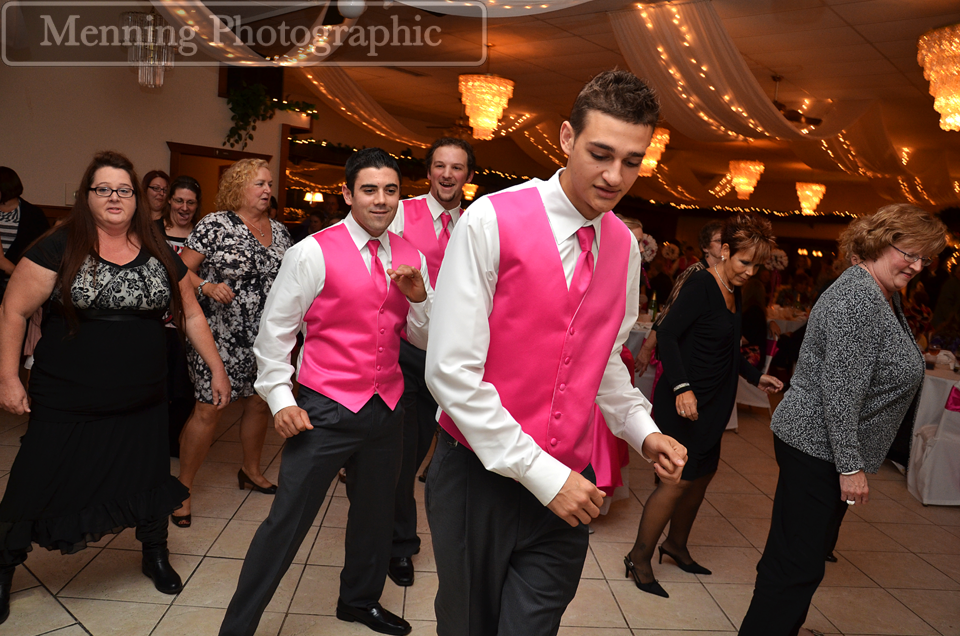 Nicole's parents sharing a very touching moment: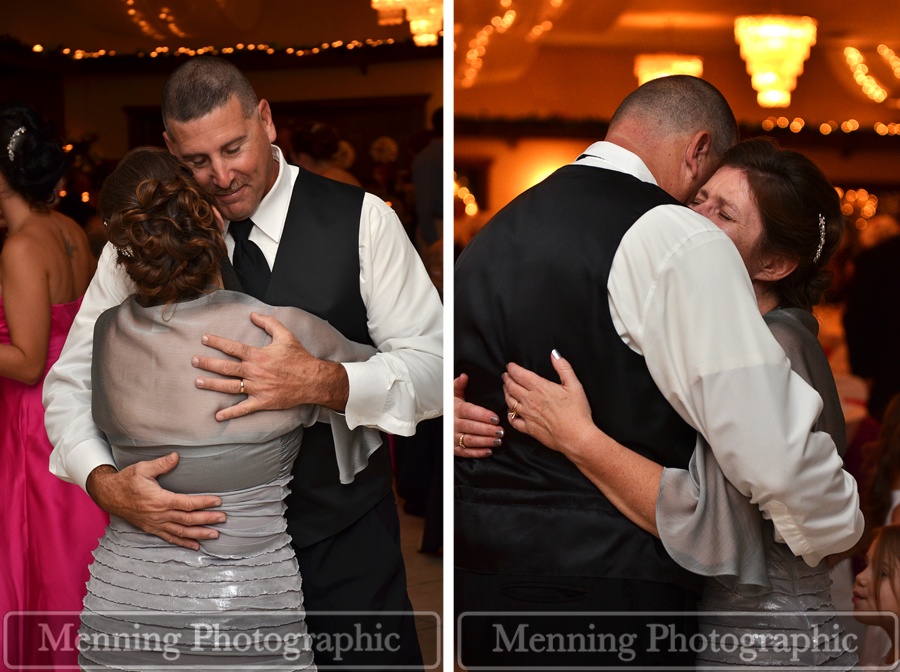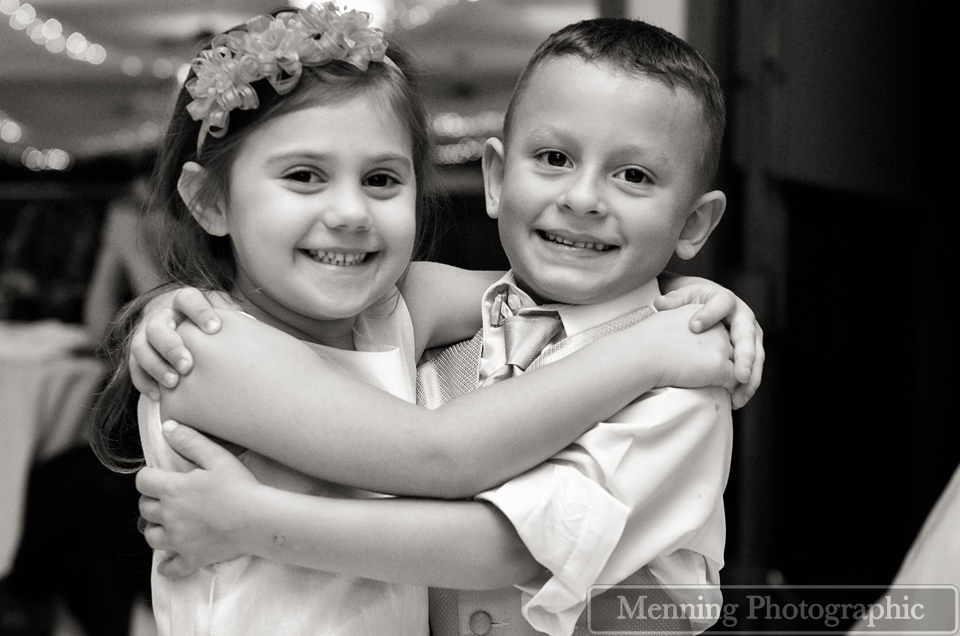 He is so very cute!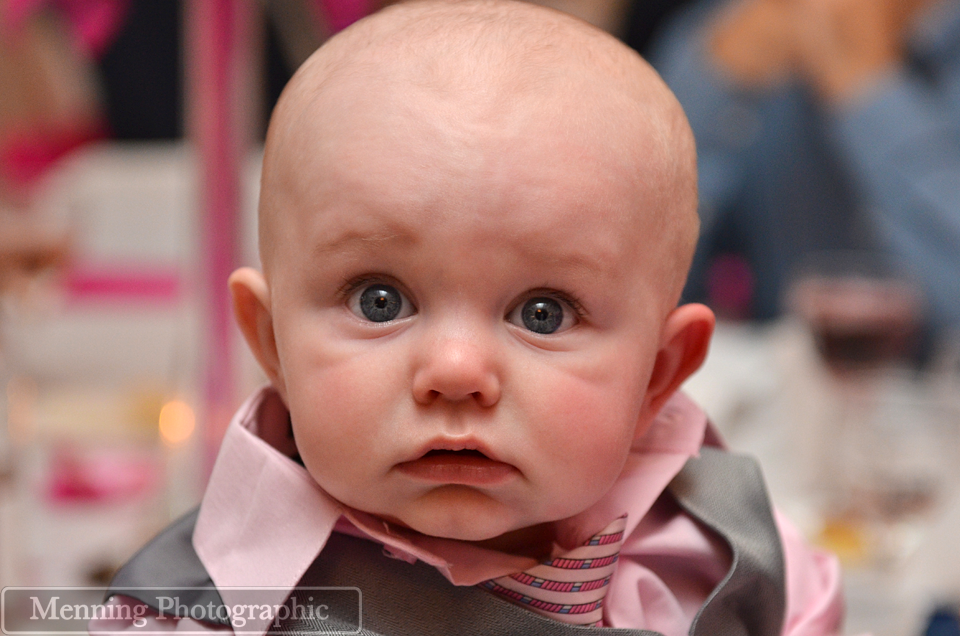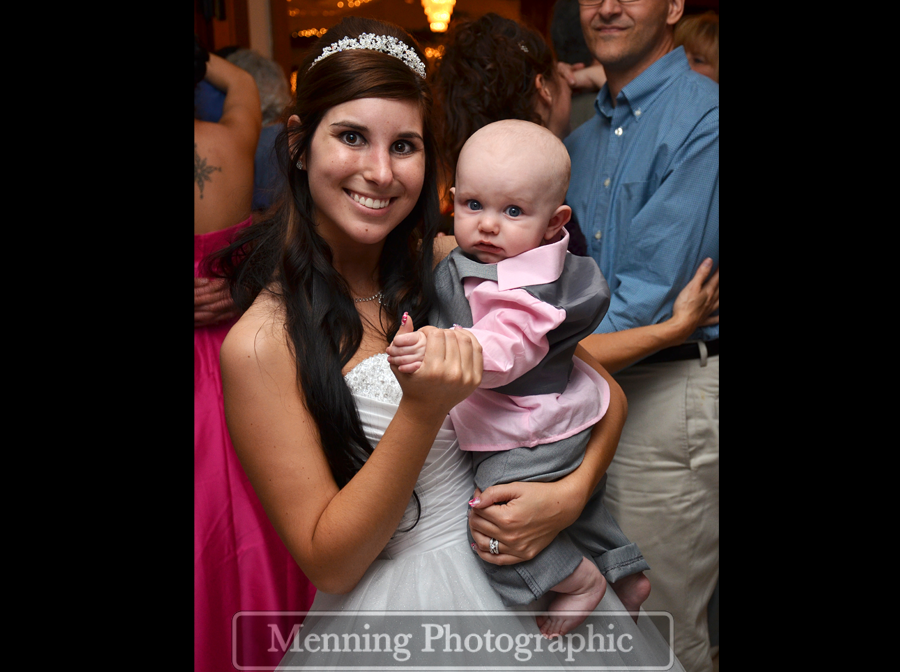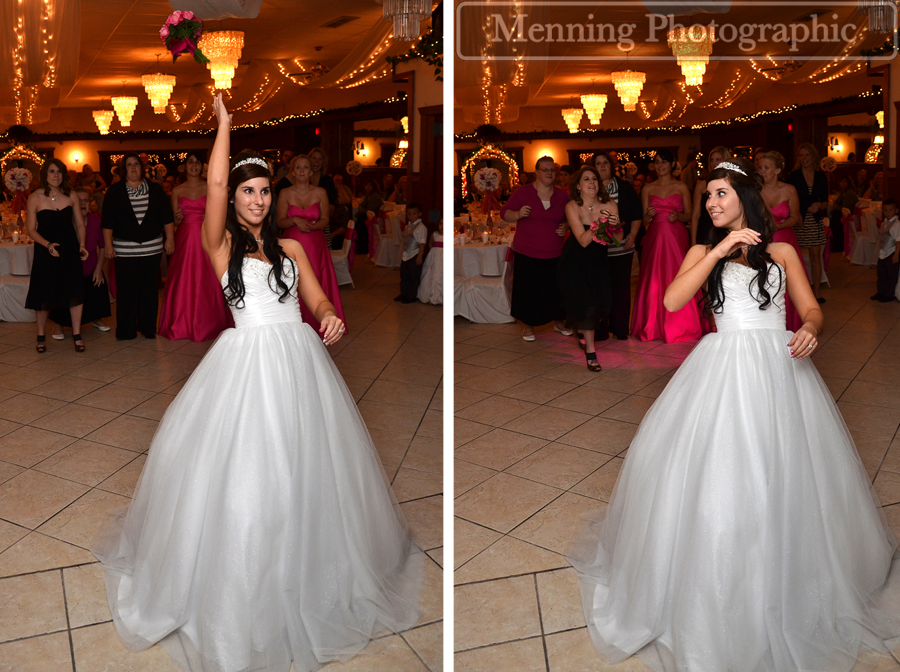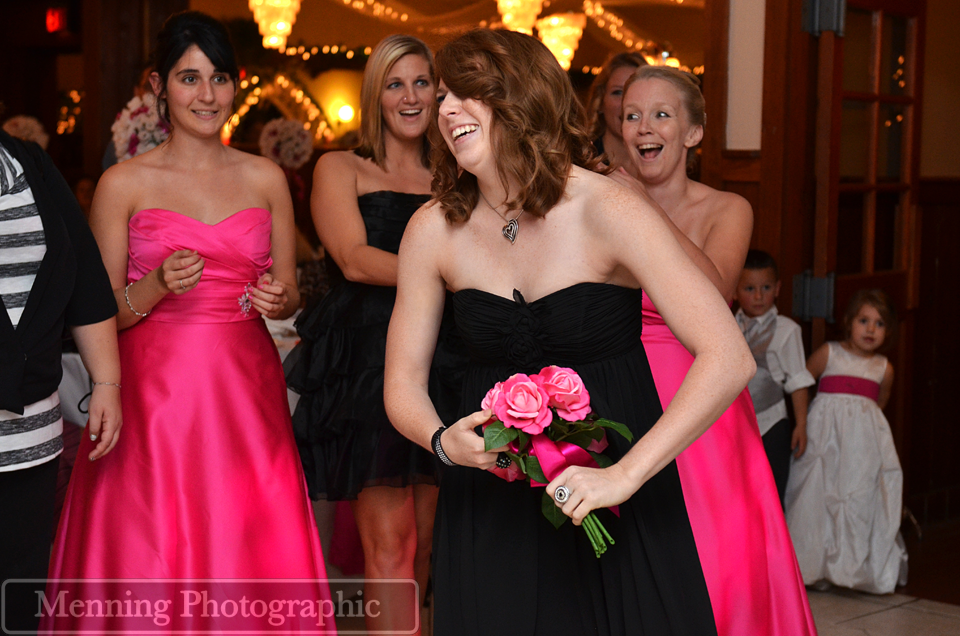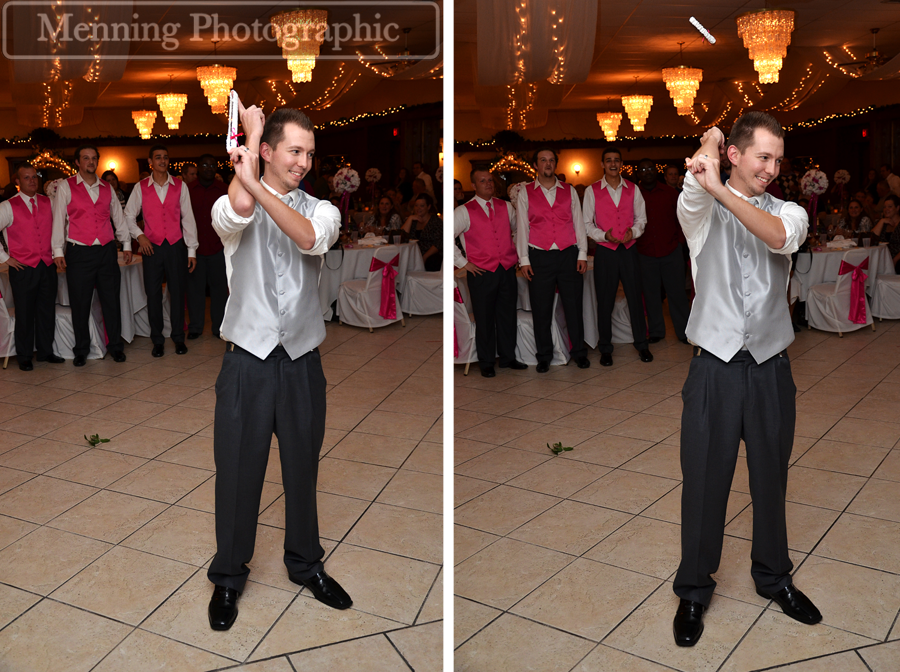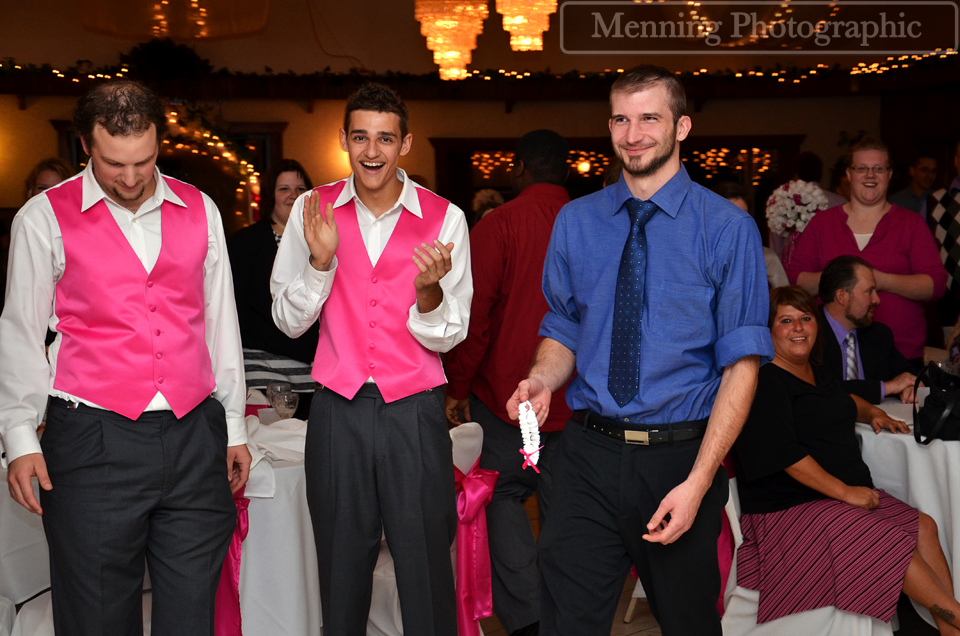 Aw. We really liked these grandparents. 🙂 She pulled us aside during the reception and told us we did a wonderful job all day and that she was very glad Nicole found us. We were so humbled to hear such kind words from the bride's sweet grandmother.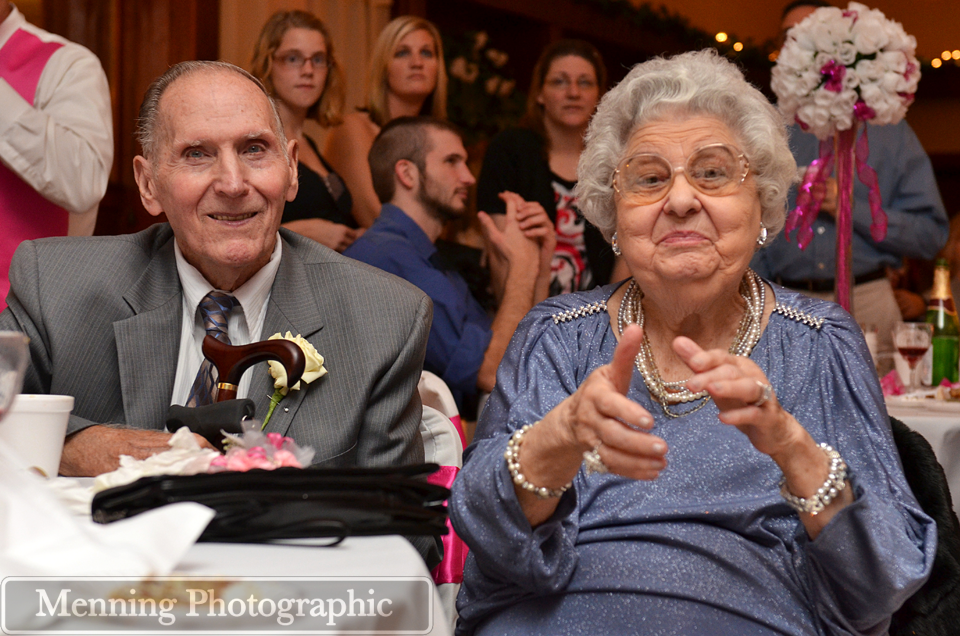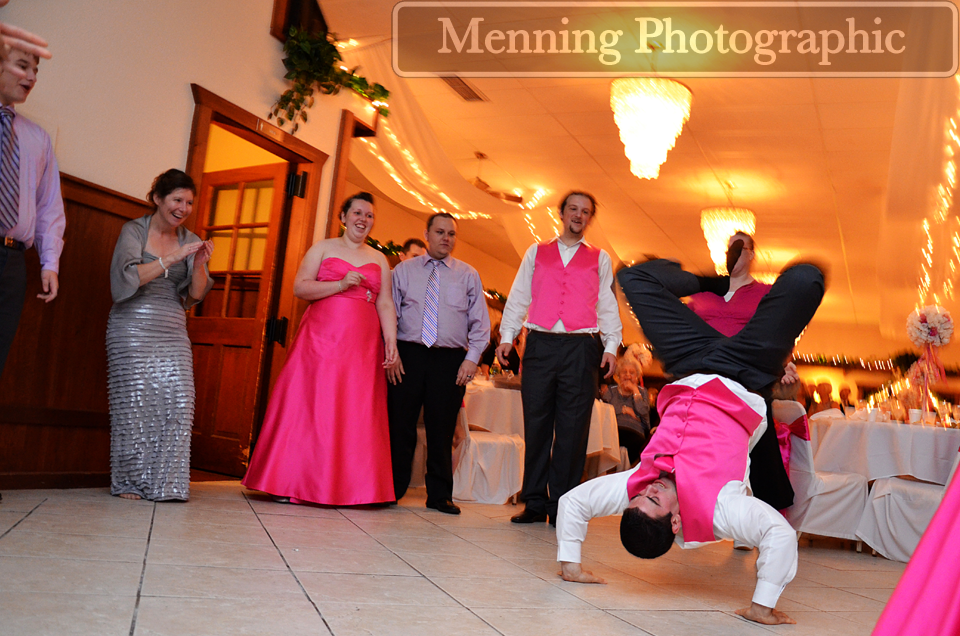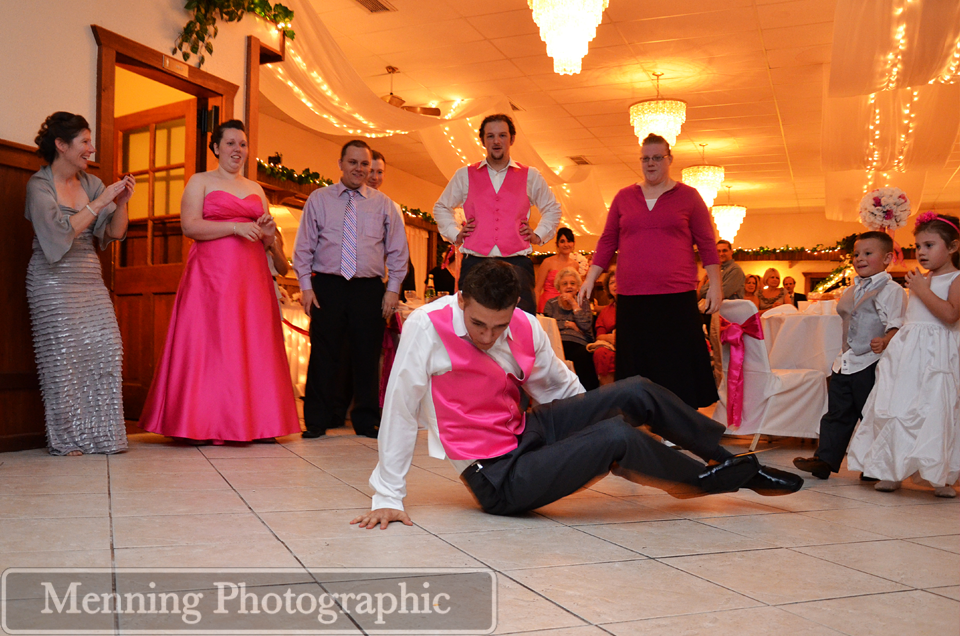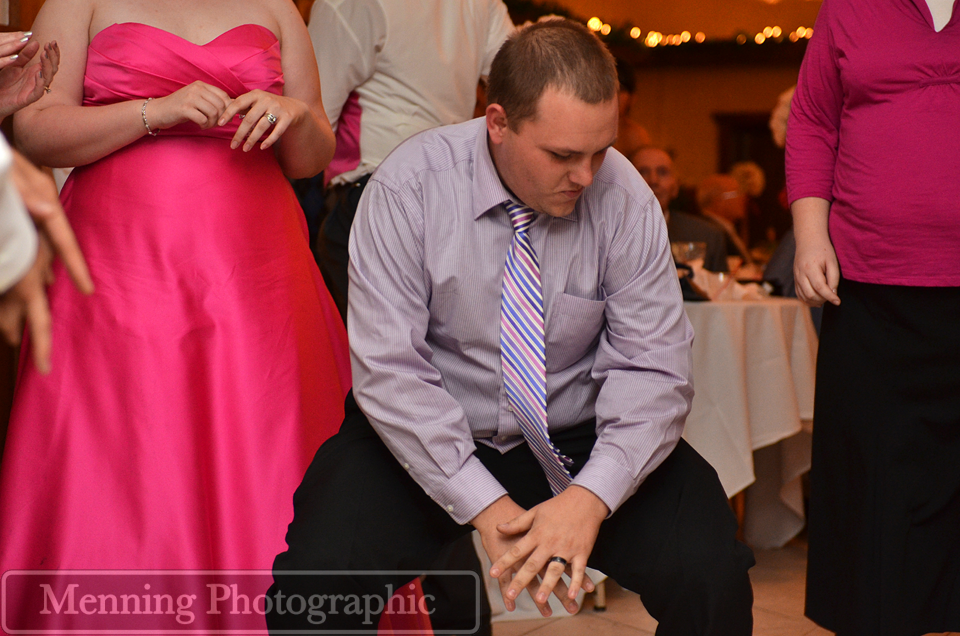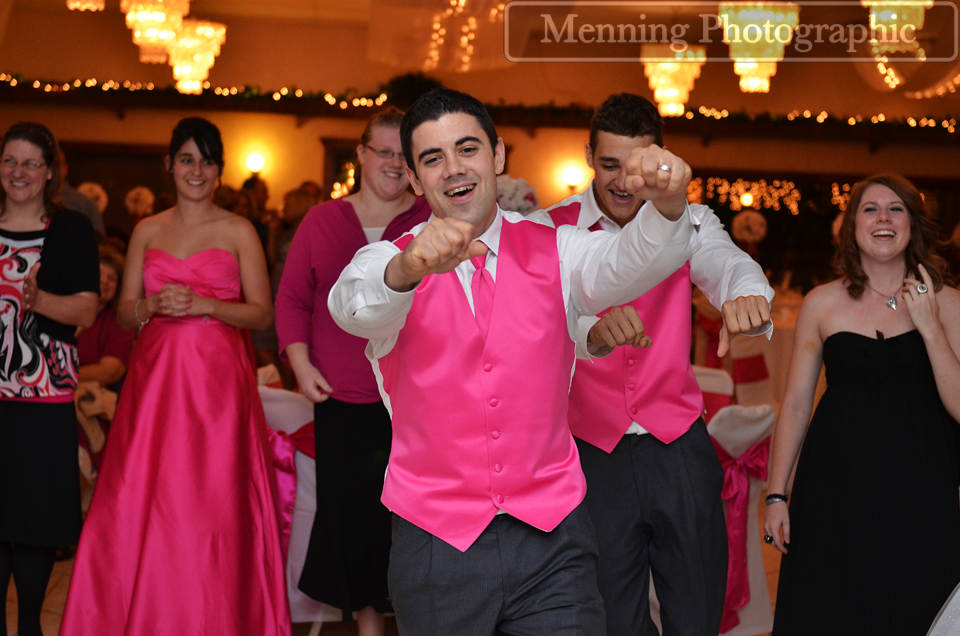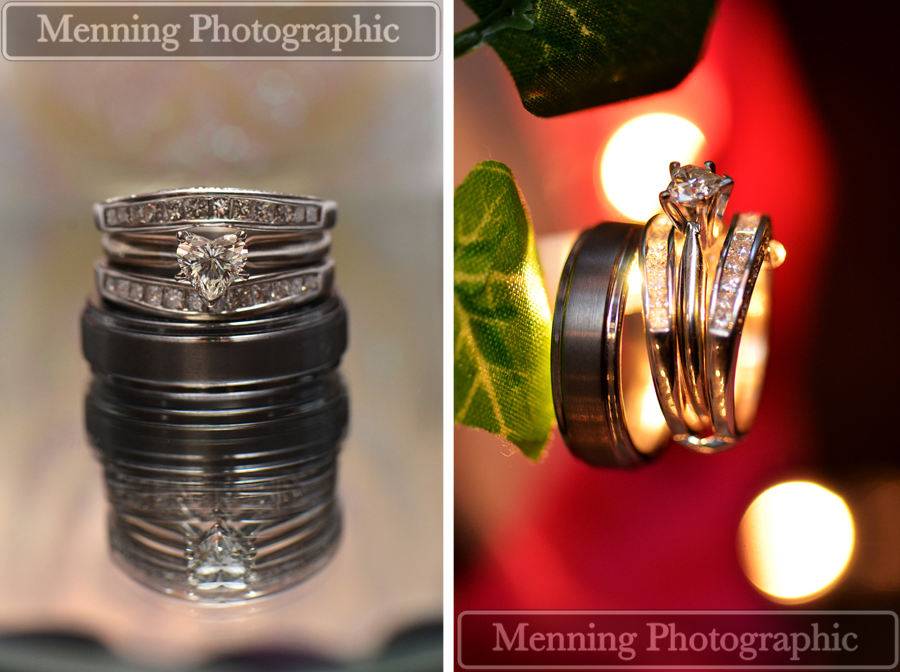 End of the evening photographs are always so romantic.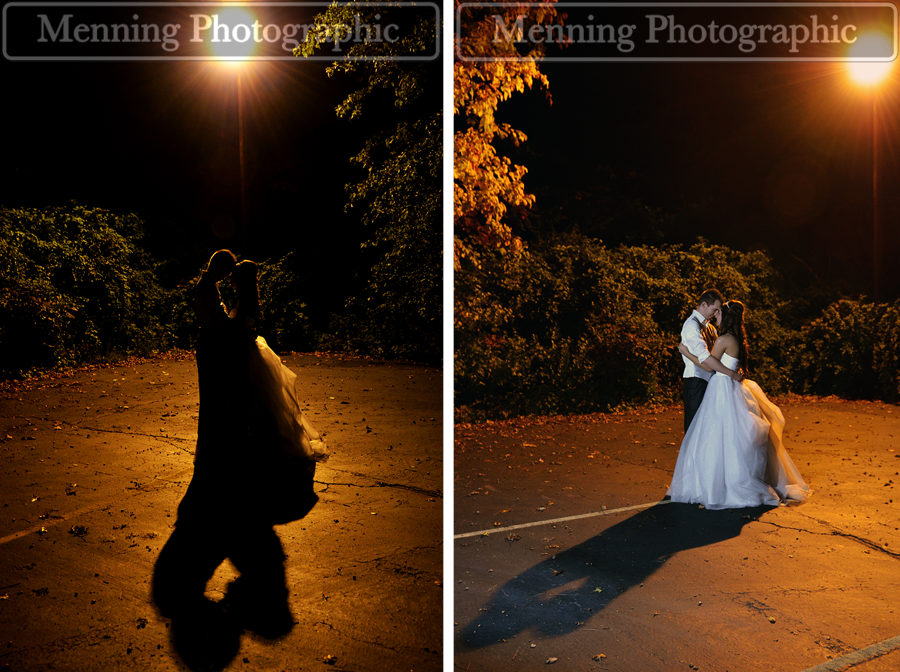 We're glad we got to be a part of your fairytale wedding, Nicole & Chad! We're happy to hear that you enjoyed your honeymoon to Disney, and we wish you the most wonderful marriage possible!
www.menningphotographic.com
Email: info@menningphotographic.com
Phone: 330.651.4849