We hope you all had a wonderful Christmas and are staying safe in this winter wallop we've endured! Later on the blog, we'll share some photos from our Christmas celebrations with our families, but for now we have the lovely Melissa & Marshall. 🙂 We met them for their engagement session at Mount Union's gorgeous campus, which is where they met one another.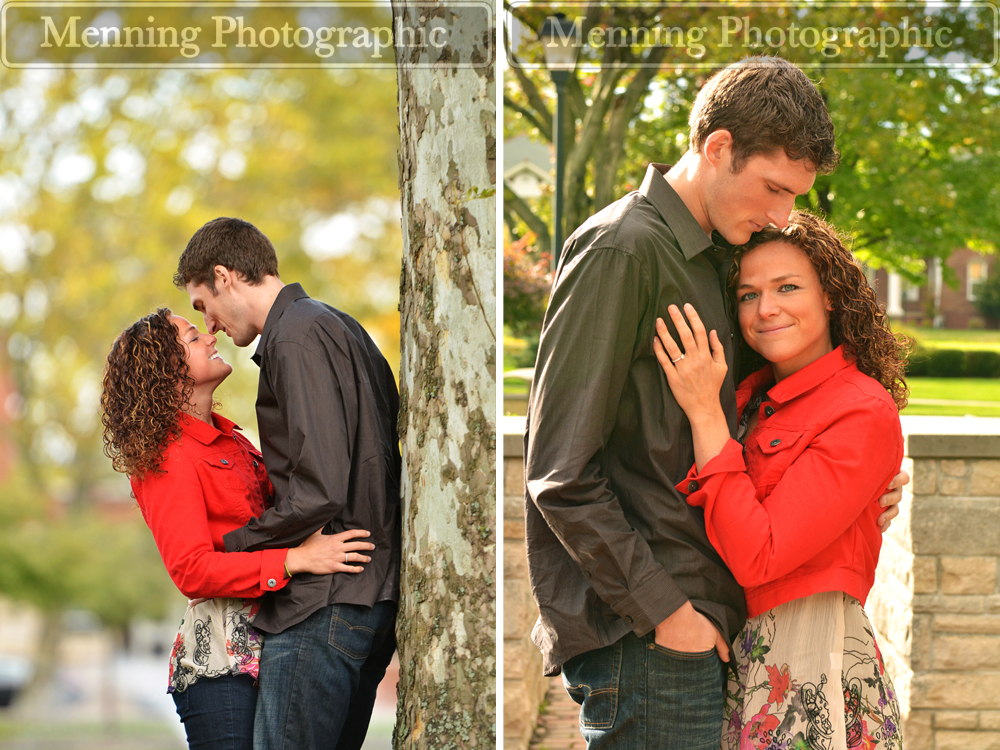 They are one of those couples everyone admires. They were friends before they started dating; different circumstances occurred and timing wasn't right for them to be a couple…until it was. They've been incredibly happy ever since. While they were attending their respective graduate schools, they had to endure time apart from one another. I've always thought that brought couples truly in love closer together, and that was definitely the case with these two. 🙂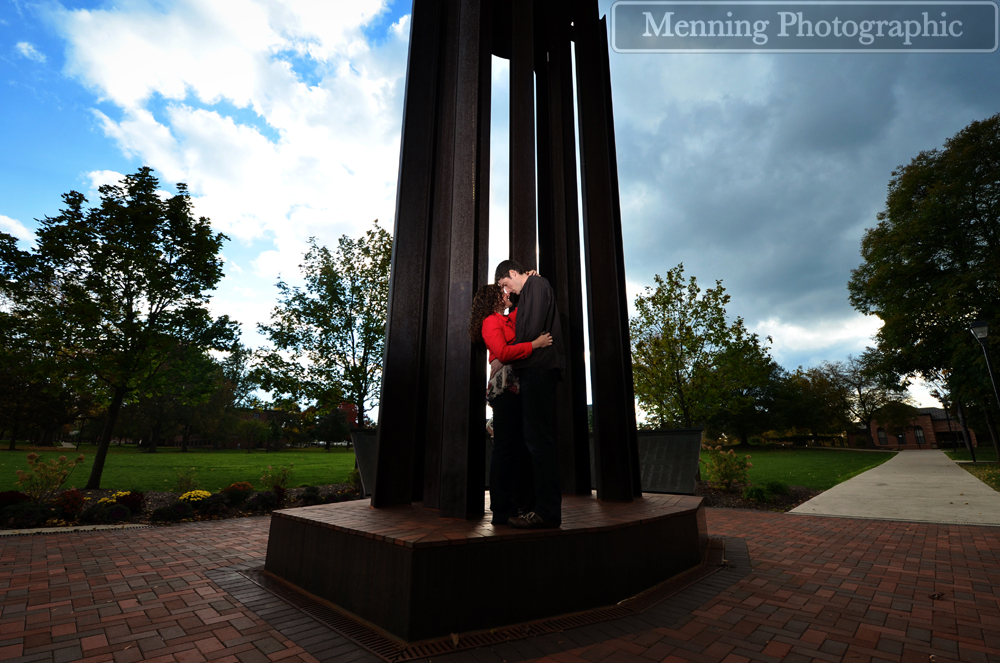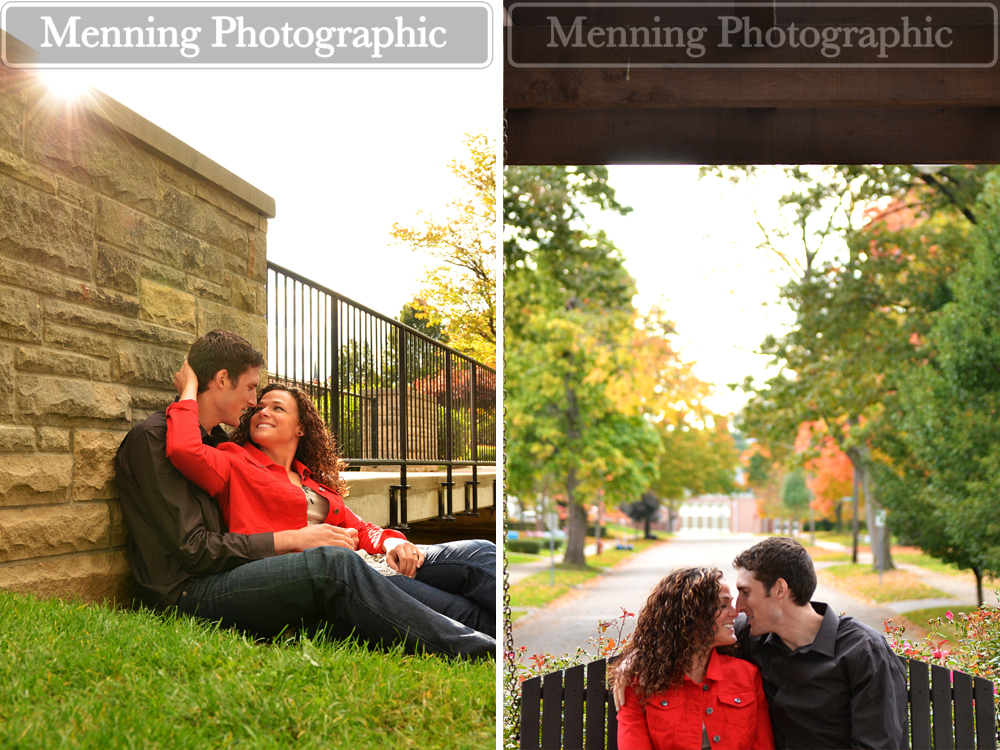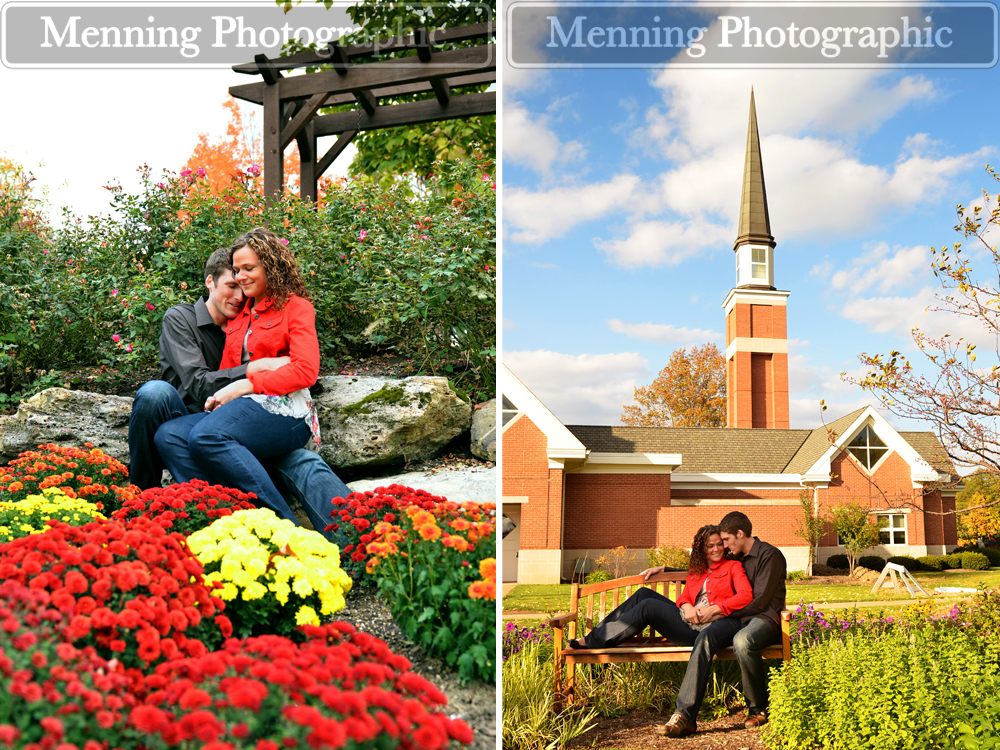 When I think back on this session, I think COLOR. Melissa loves bright and vibrant colors. She couldn't even choose just one color for her bridesmaids so they'll be in varying shades. We can't wait- we adore brides with creativity and different ideas!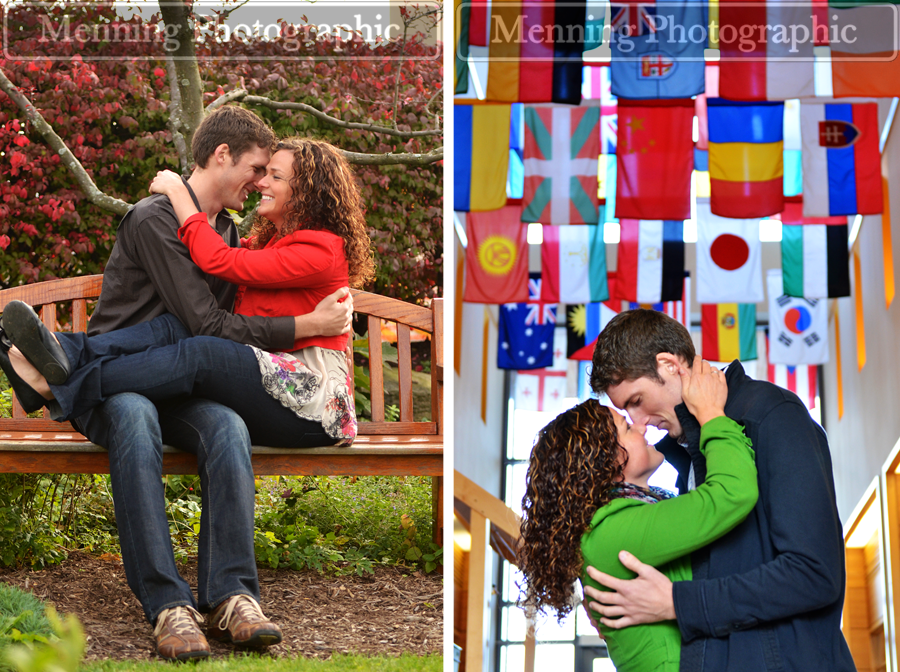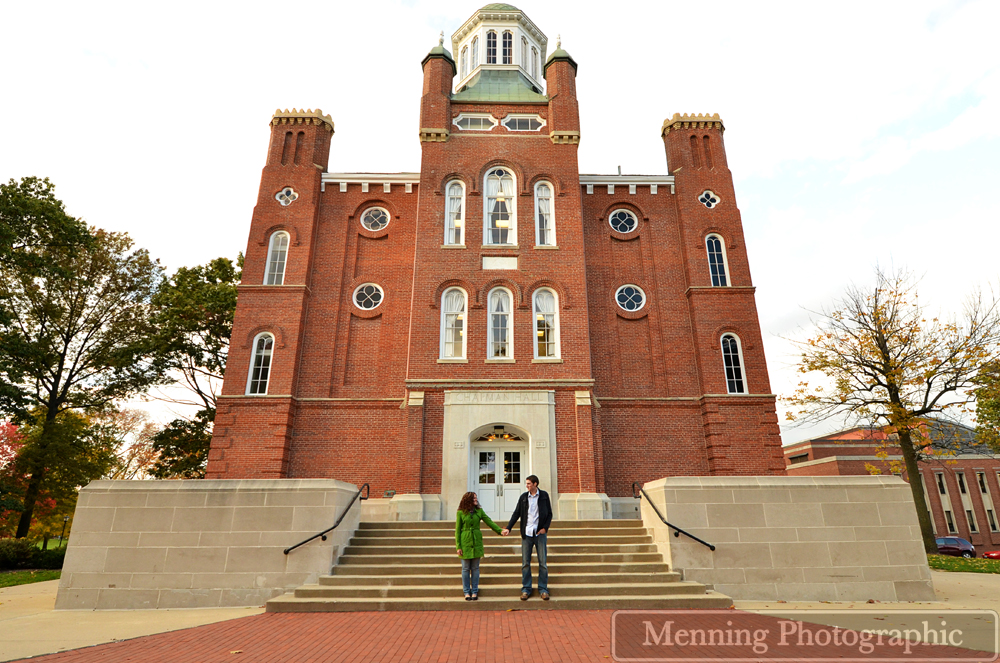 While shooting this session, Josh & I kept looking at each other and smiling because these two were so adorable together. It was extremely windy and pretty chilly for that time of the year, but neither of them complained. They had fun and made the most out of the cuddle opportunities.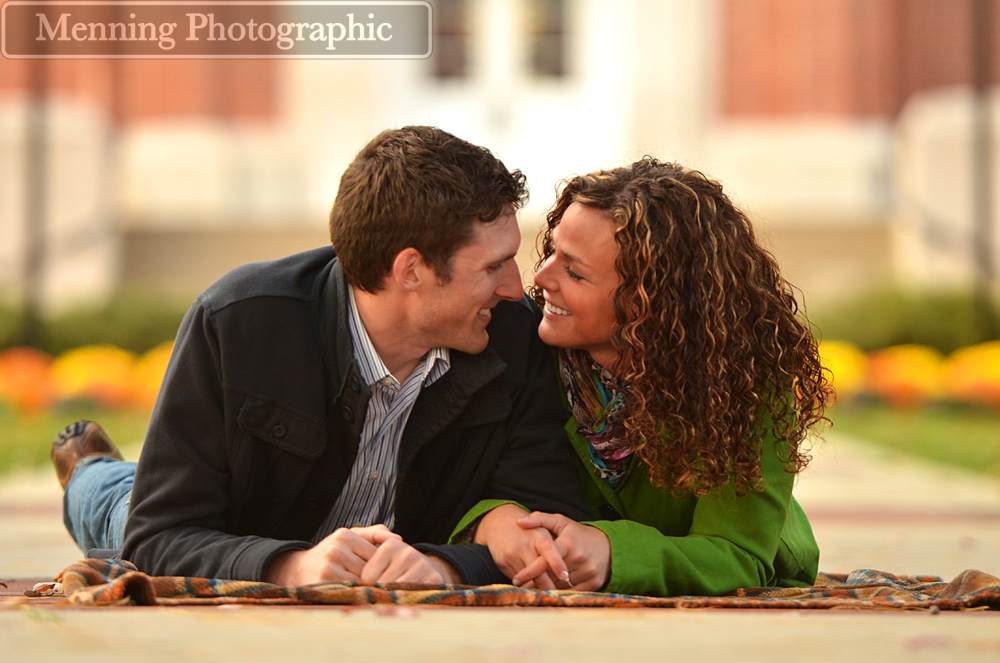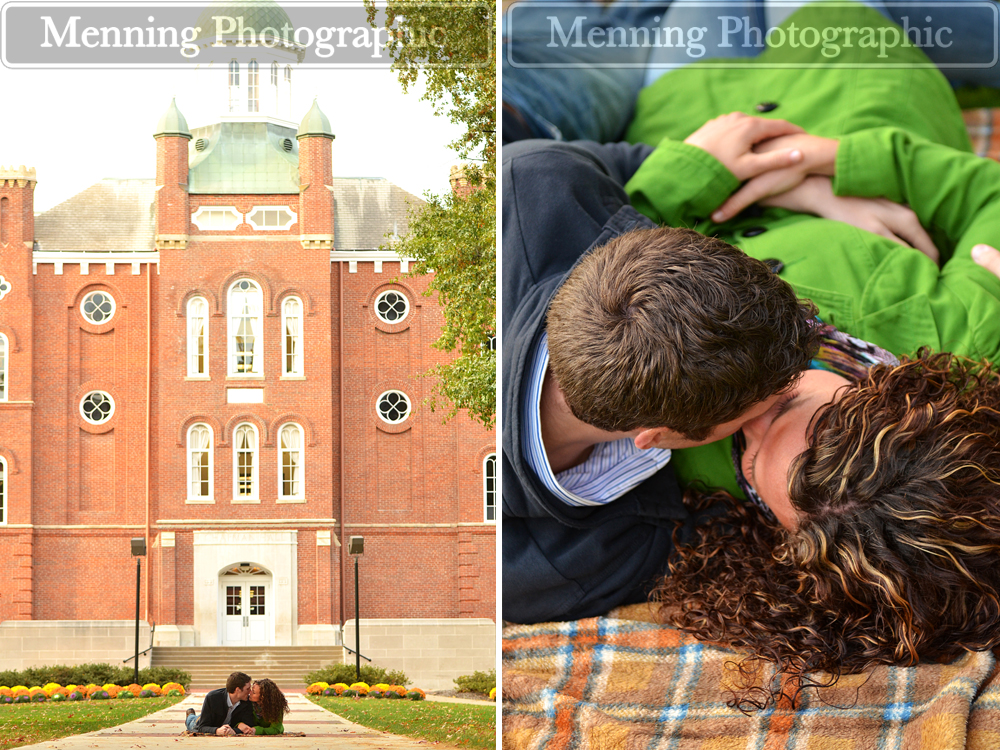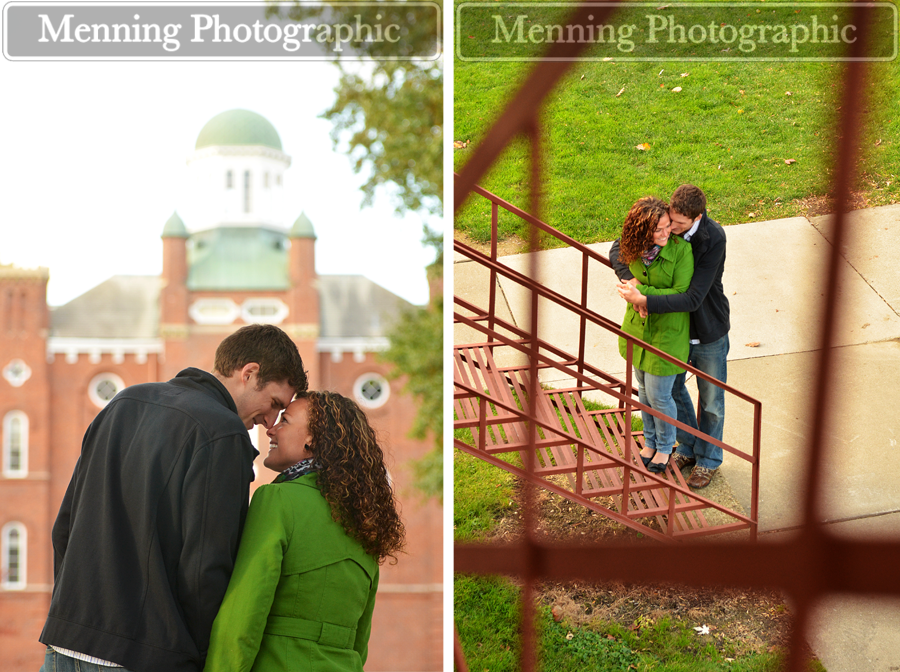 We were talking about how a lot of Melissa's and Marshall's mutual friends are getting engaged and married; 2013 is going to be a busy, fun year for them all!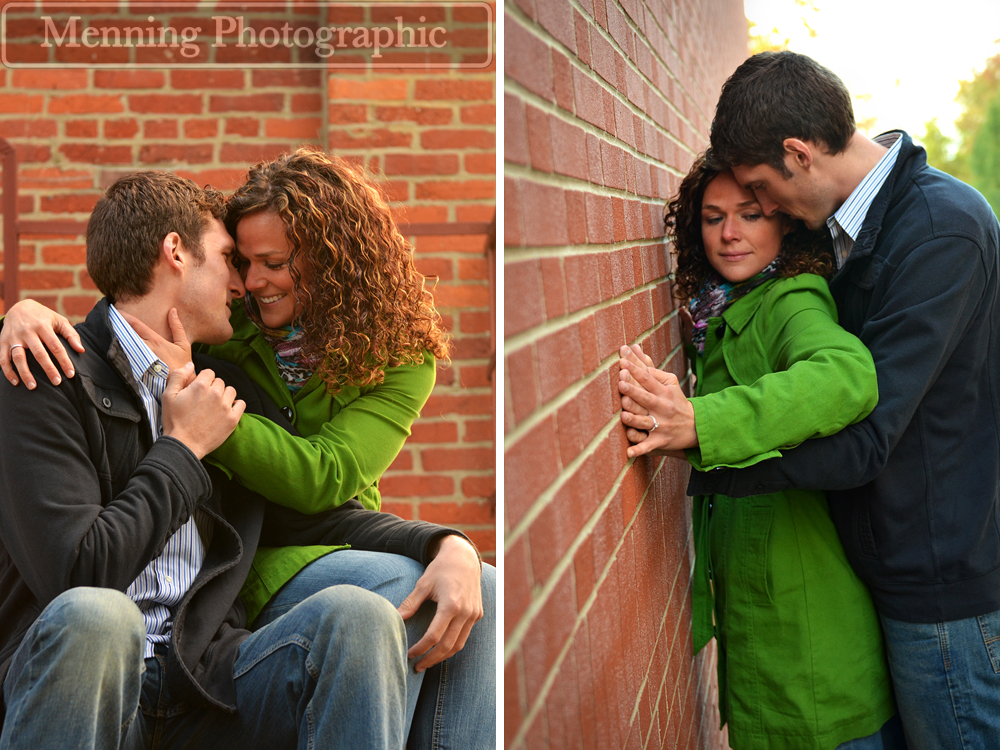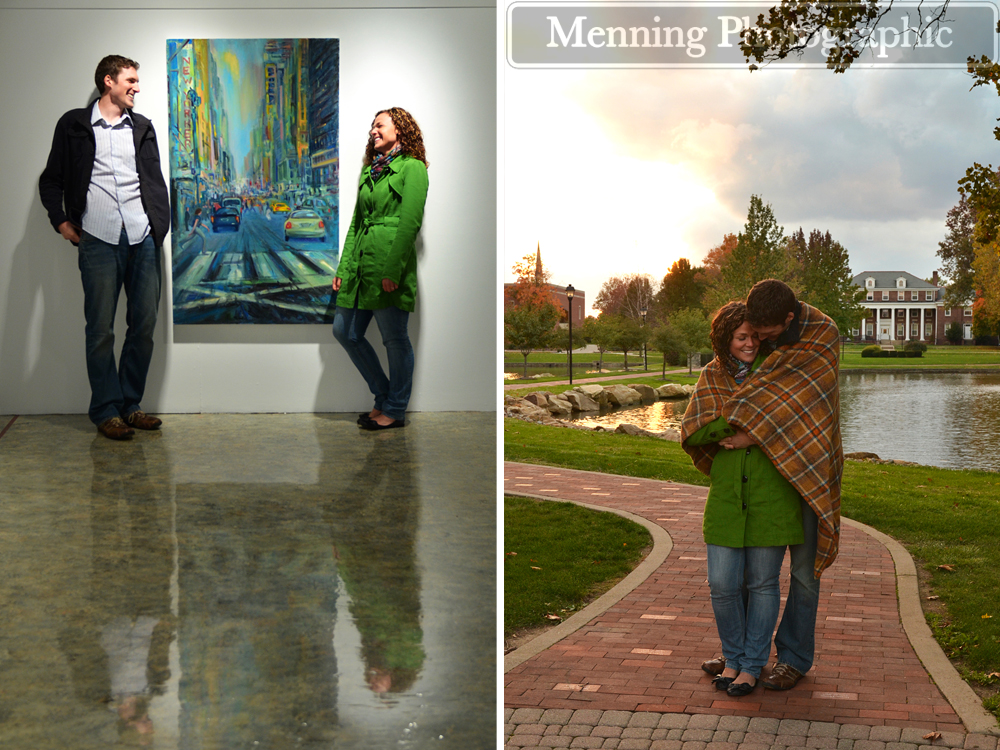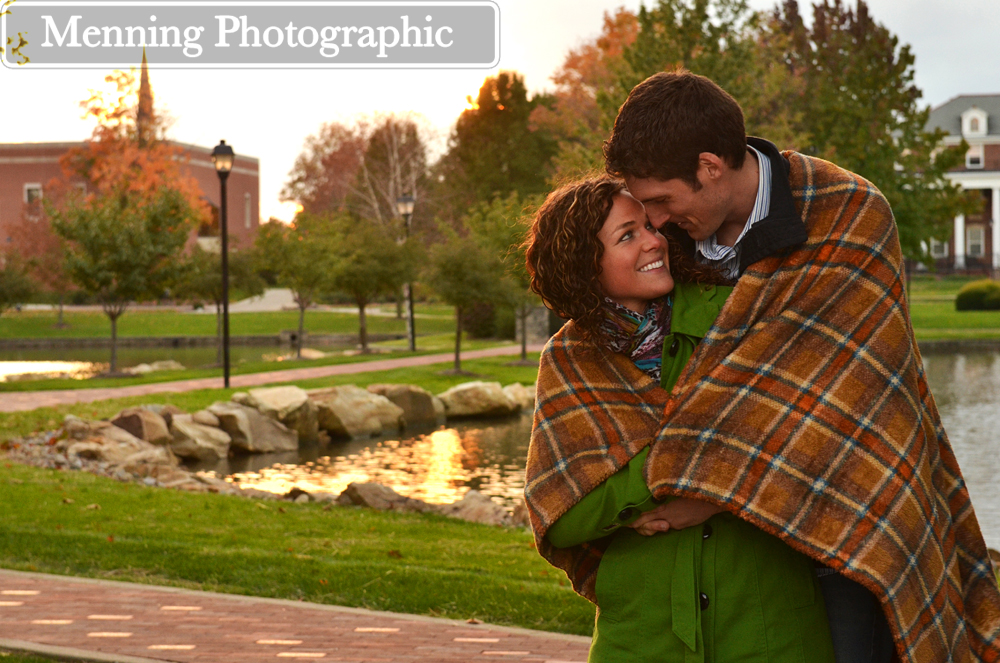 The week we were on campus was the week preceding the homecoming football game (the Purple Raider football team is a very big deal); there was something going on at the theater so there were tons of students piling in when we were attempting to get the shot on the right so we just went with it.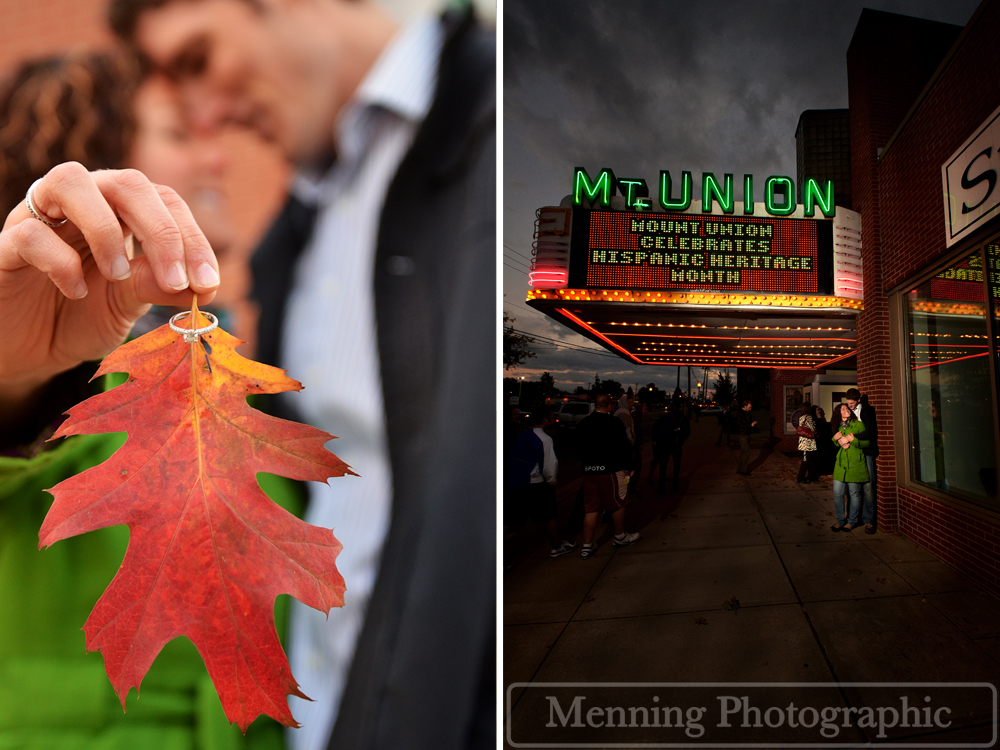 This engagement session was a fantastic time because Melissa & Marshall are very photogenic, fun, and completely in love. We had a great time and cannot wait to share their wedding day in June!
If you'd like to know more about our photography, please get in contact with us.
www.menningphotographic.com
330.651.4849
info@menningphotographic.com