Jennifer & Chris are fun. Chris goofs around and tells sarcastic jokes. Jennifer shares that exact, quirky sense of humor. They laughed together and sort of made fun of themselves throughout their engagement session. I think that's one of the characteristics that makes them such a cool couple- they don't take themselves too seriously.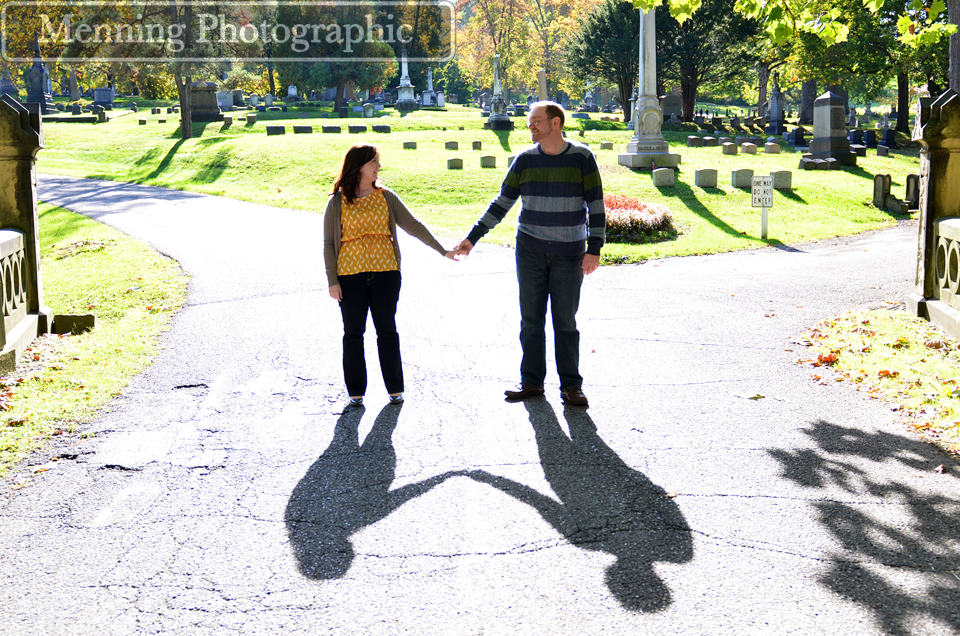 The Autumn gorgeousness set the mood, we stepped back, and this happened. 🙂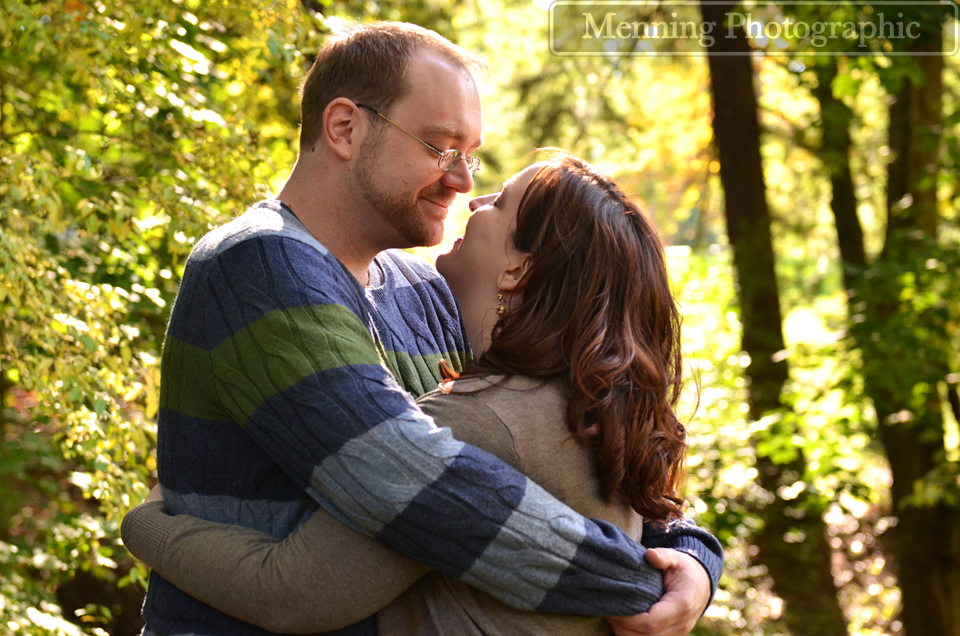 I loved how Jenn coordinated their clothing. It wasn't matchy-matchy, and they both looked comfortable and seasonally appropriate.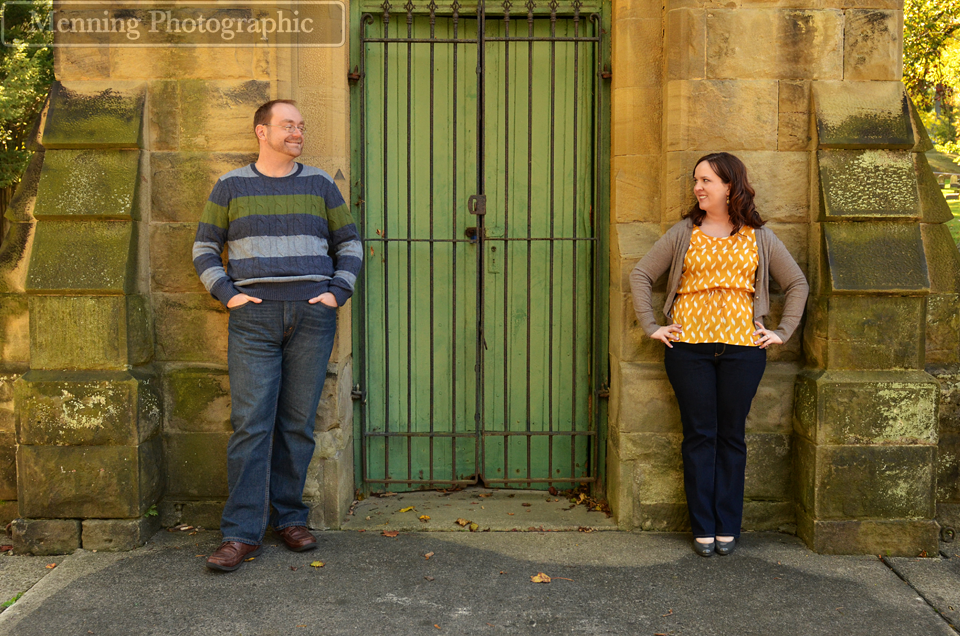 There was a lot of sweetness and tenderness between them (unprompted by us).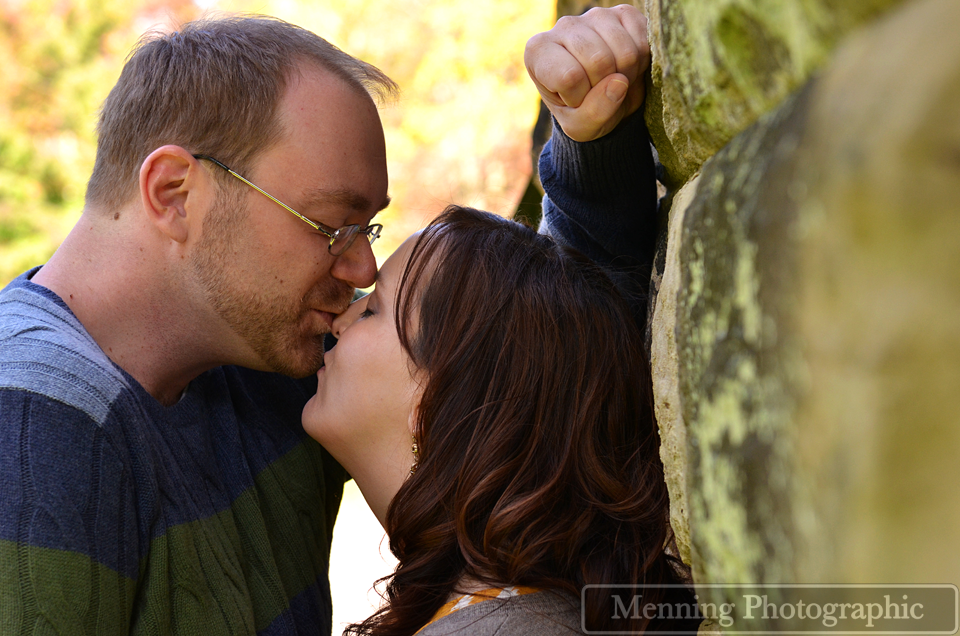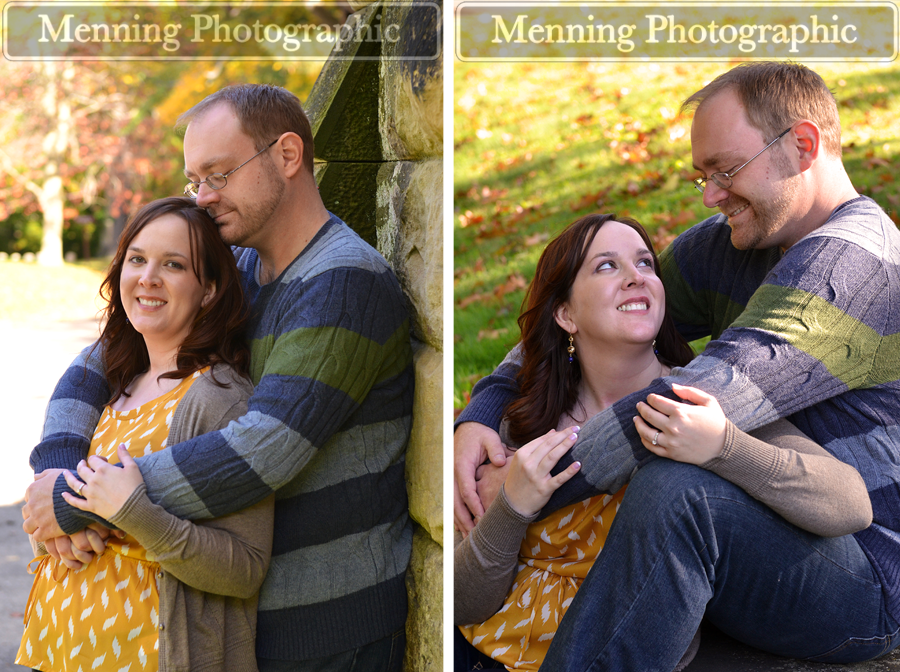 After the first location (yes, it was a cemetery), we ventured into downtown Steubenville, which is Chris' hometown.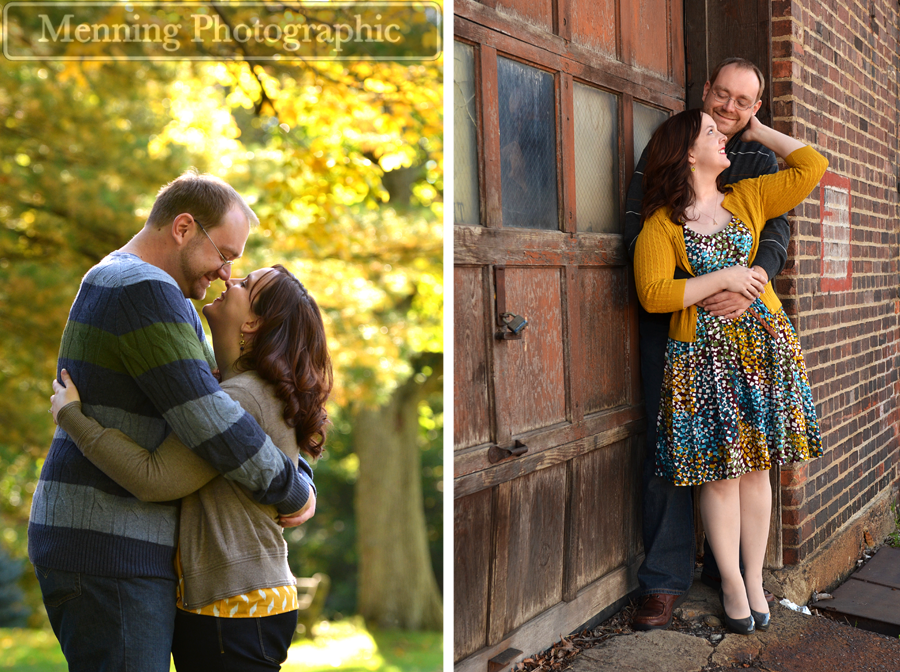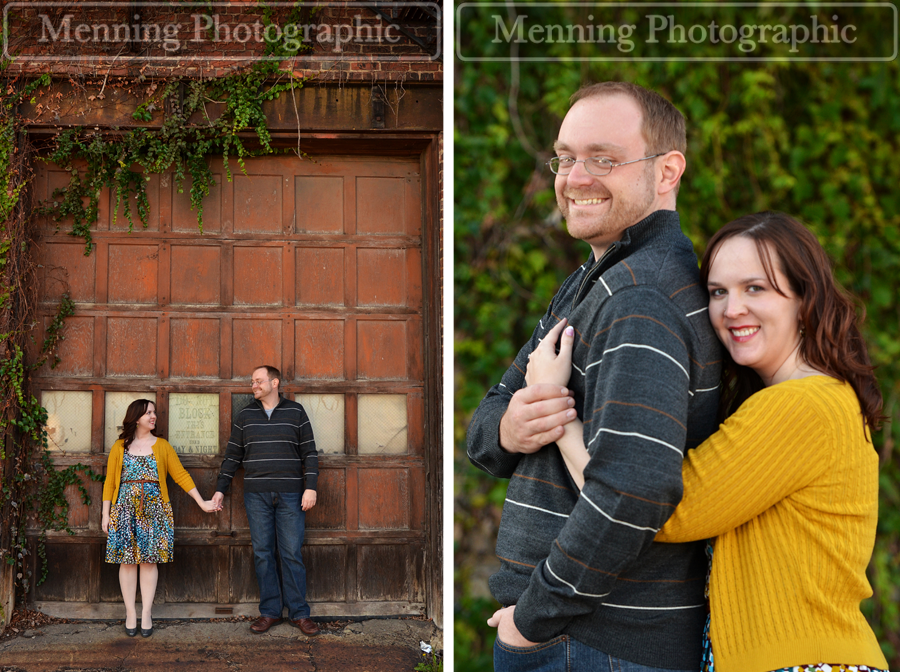 Steubenville, Ohio- The City of Murals.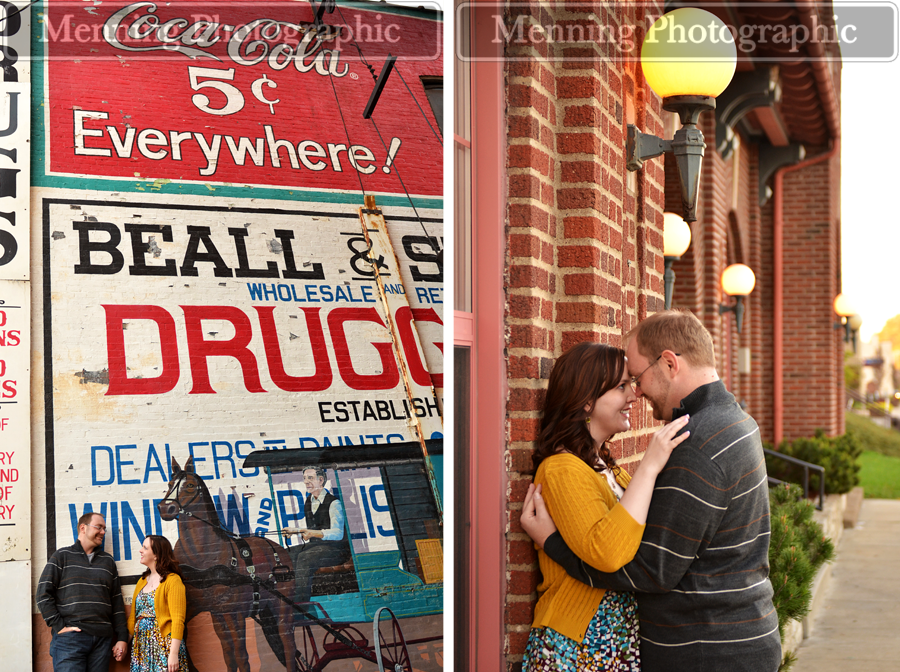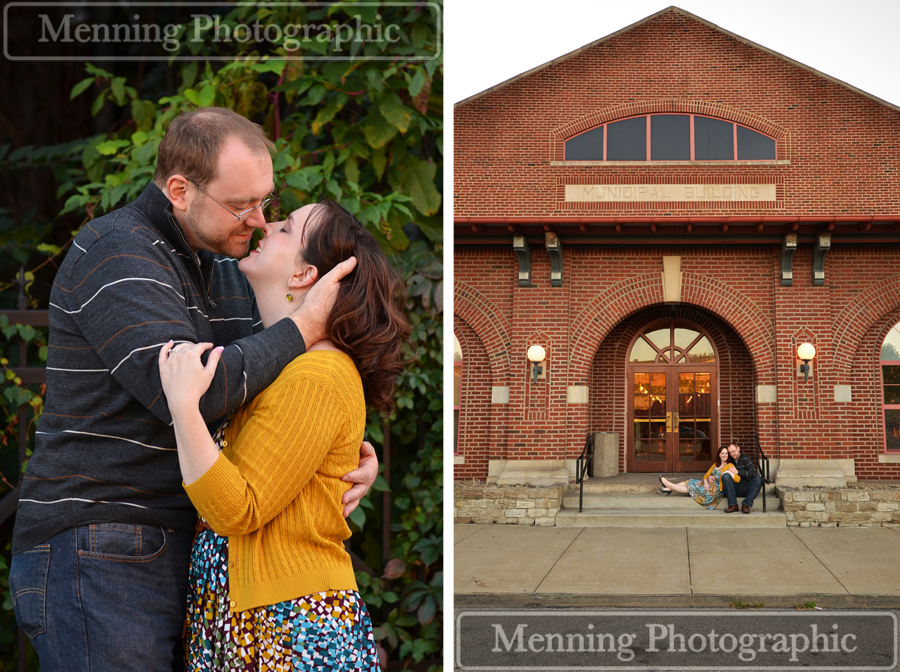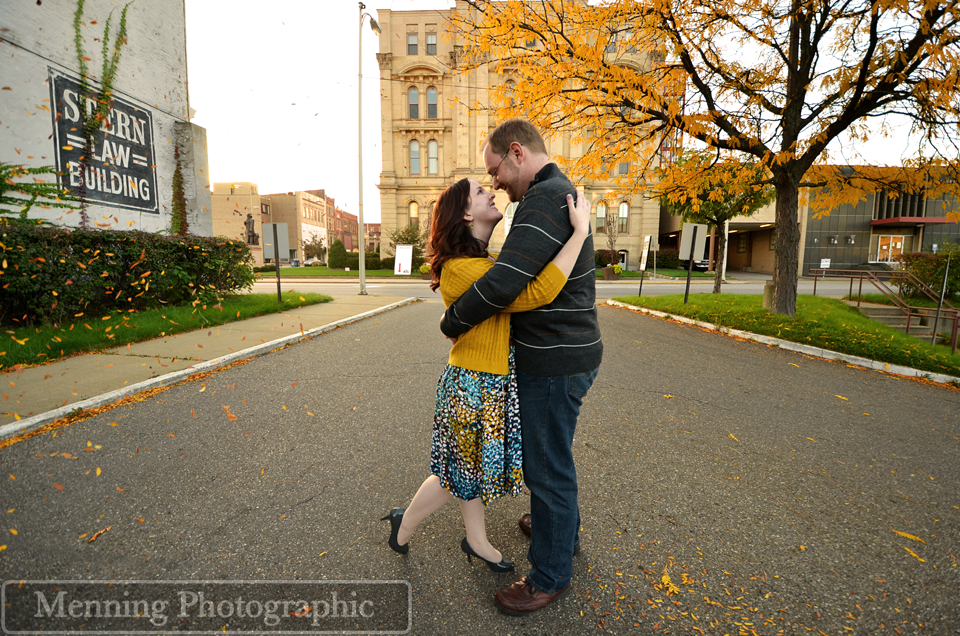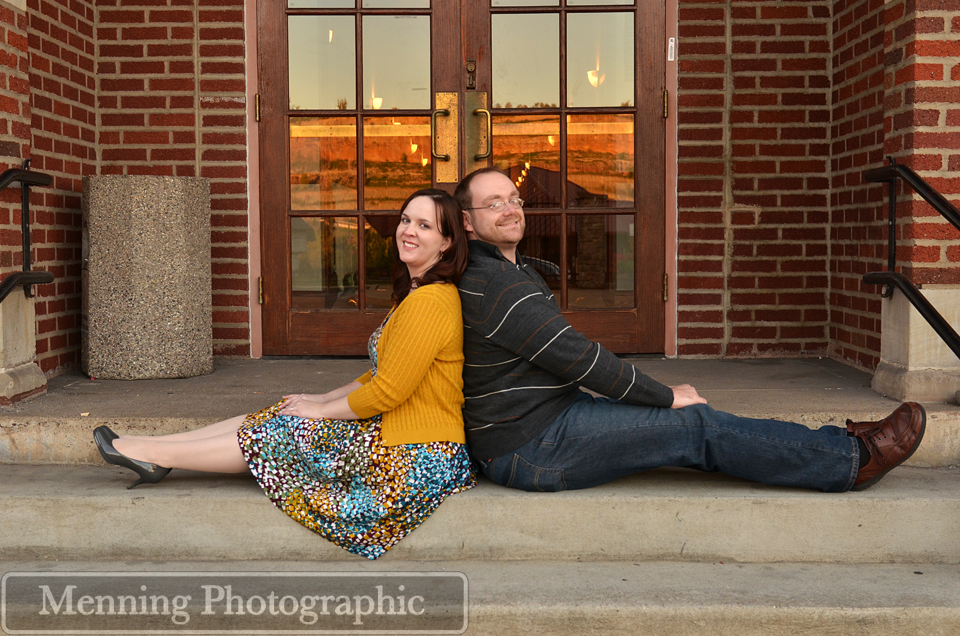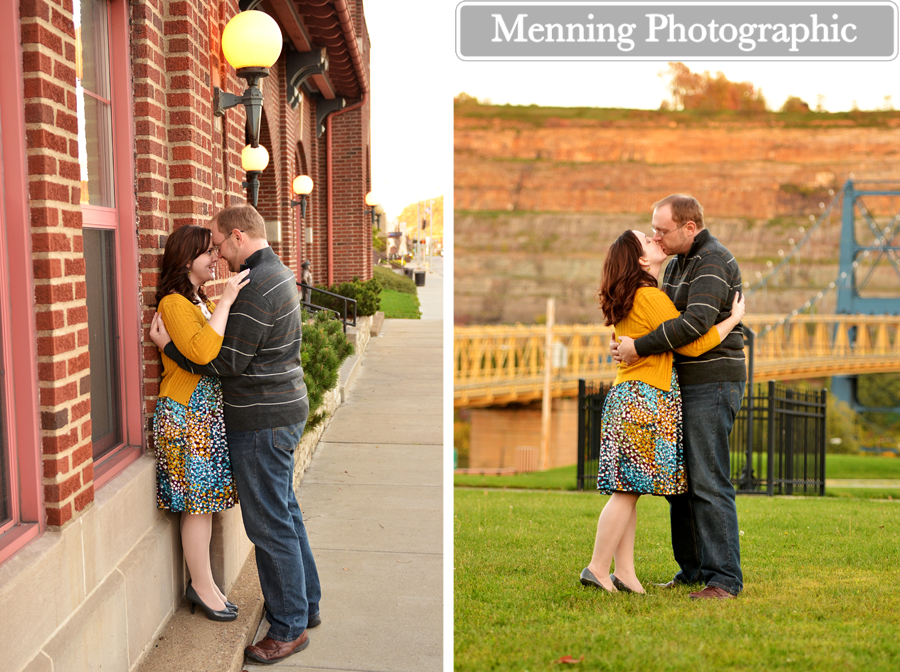 They are so cozy together. This "pose" was all them.

Jennifer & Chris, we had a fun time laughing and hanging out with you during your engagement session, and we are happy to be sharing your wedding day with you next November!
Please ask us any questions you have about our engagement or wedding photography. We'd love to hear from you!
Email: info@menningphotographic.com
Phone: 330.651.4849
Facebook: www.facebook.com/menningphotographic
Twitter:Â https://twitter.com/MenningPhoto