Brooke and Erin share a passion for running. They met in a runners group at Second Sole. He invited her to run with him and was so excited when she said yes because he couldn't believe such a beautiful woman would hang out with him. And now they're engaged. Aw!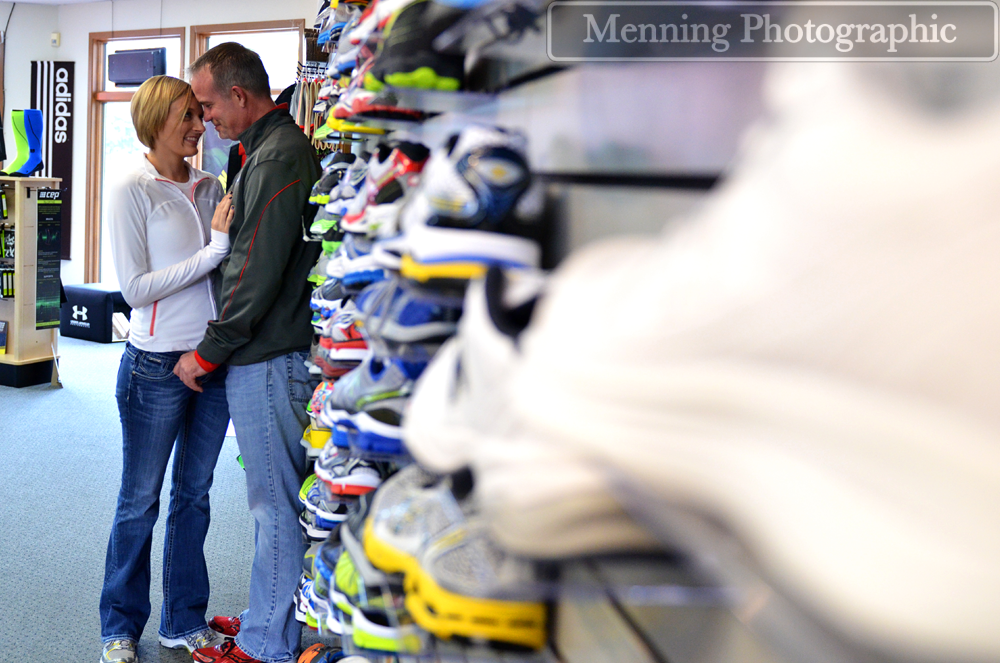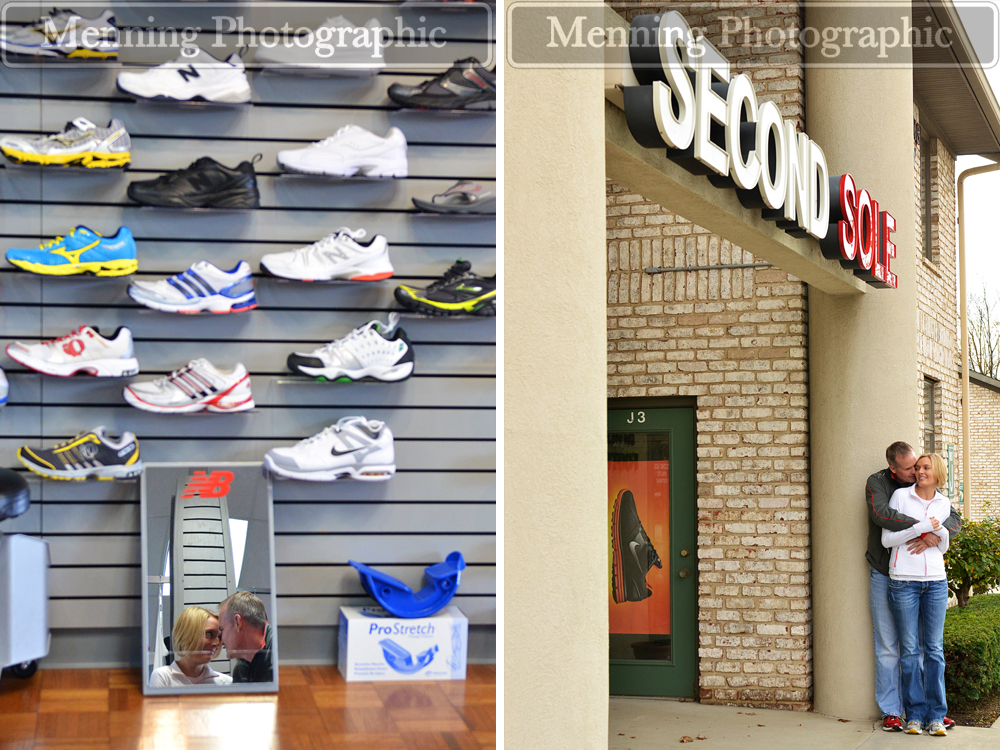 These two run around Mill Creek Park often so it was the perfect next location for their engagement photos.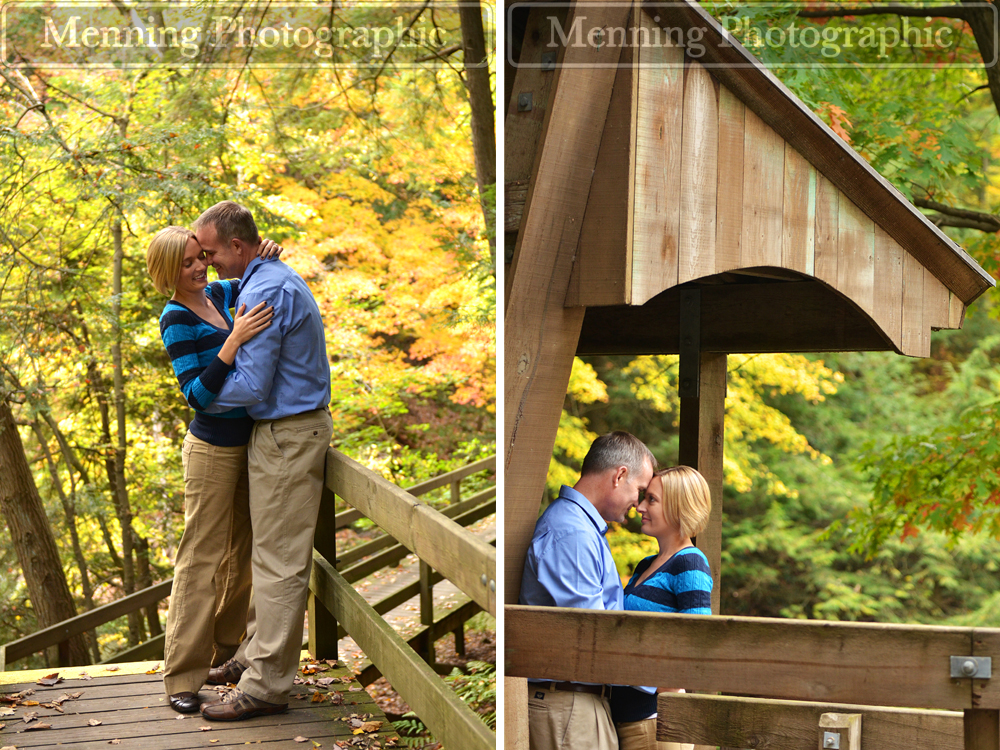 Their session (as you can probably tell) was at the height of Autumn with all of the gorgeous Fall colors, which is why they chose to wear blue. It definitely popped. They look so cute together.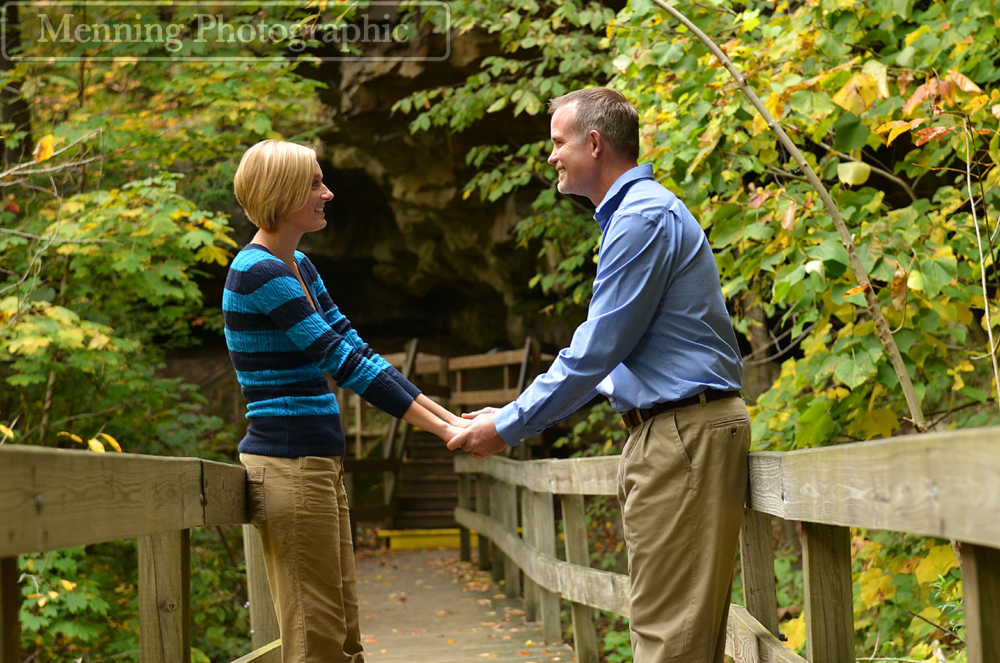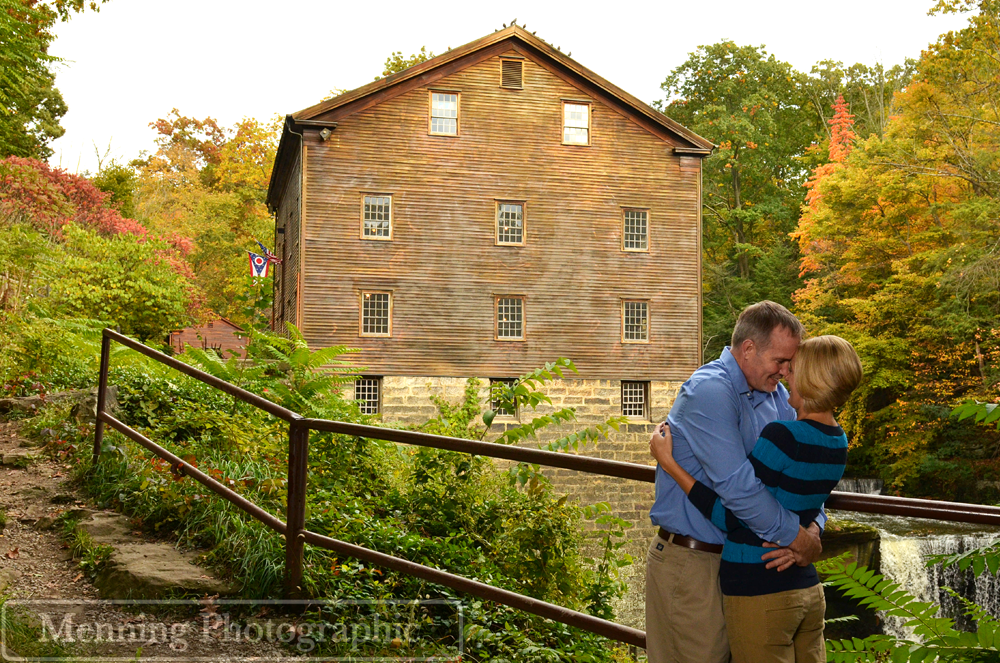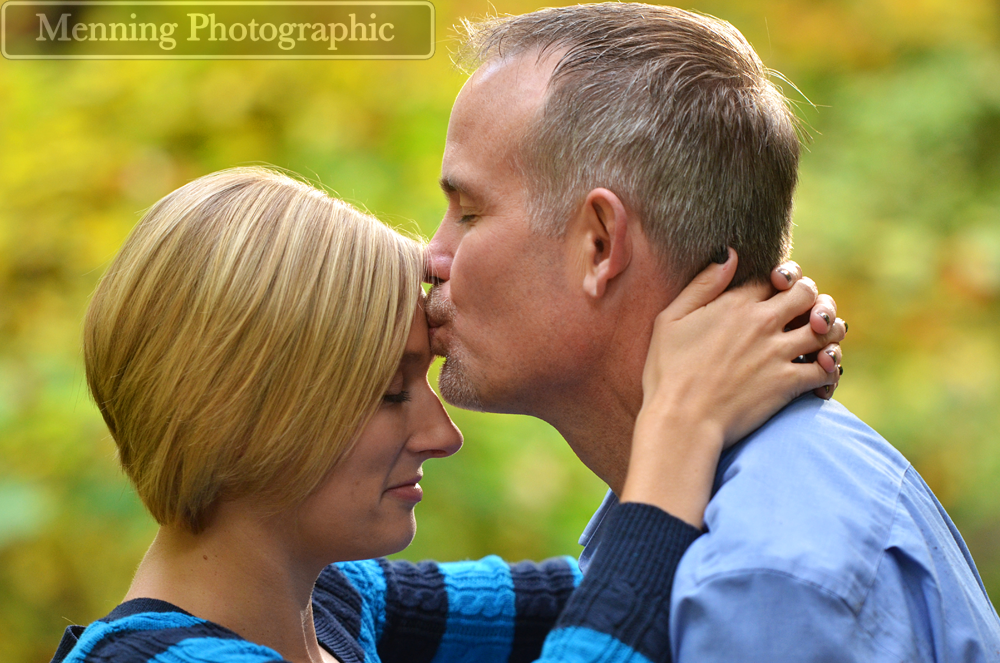 It's like Erin is more than delighted just to be in Brooke's presence. 🙂 He can't keep the smile from his face when he glances her way.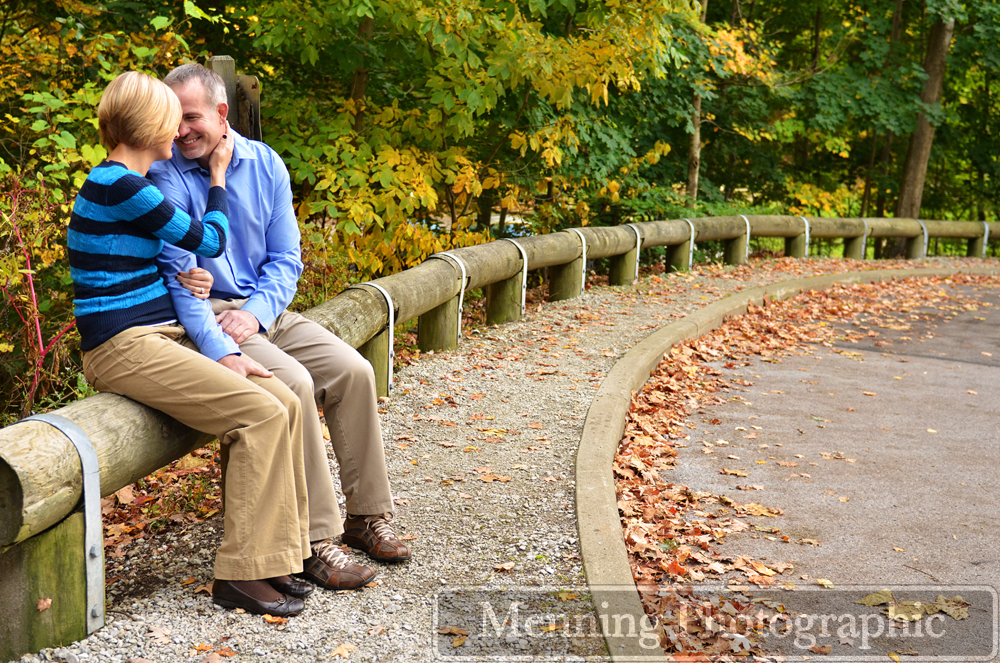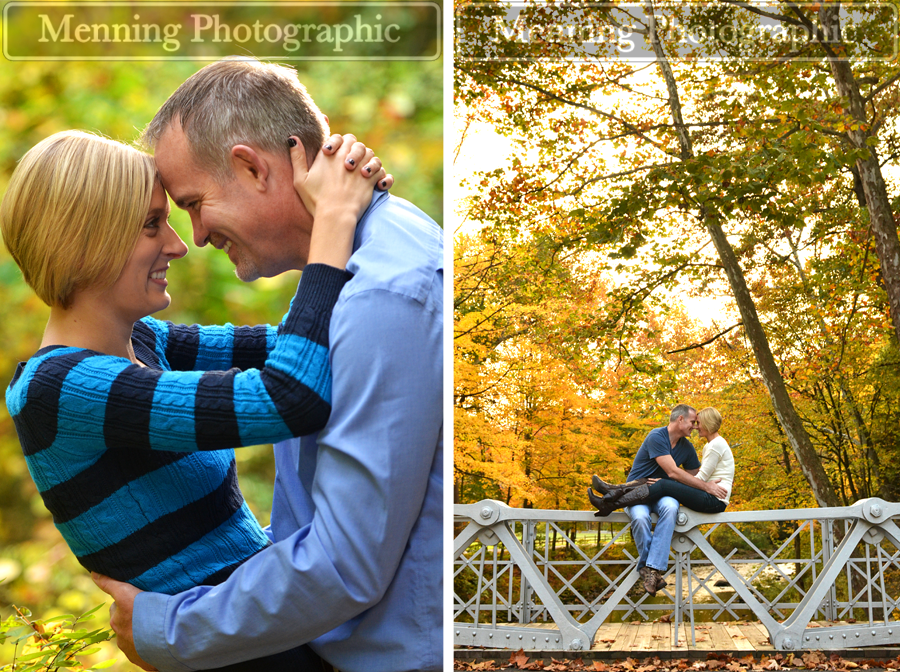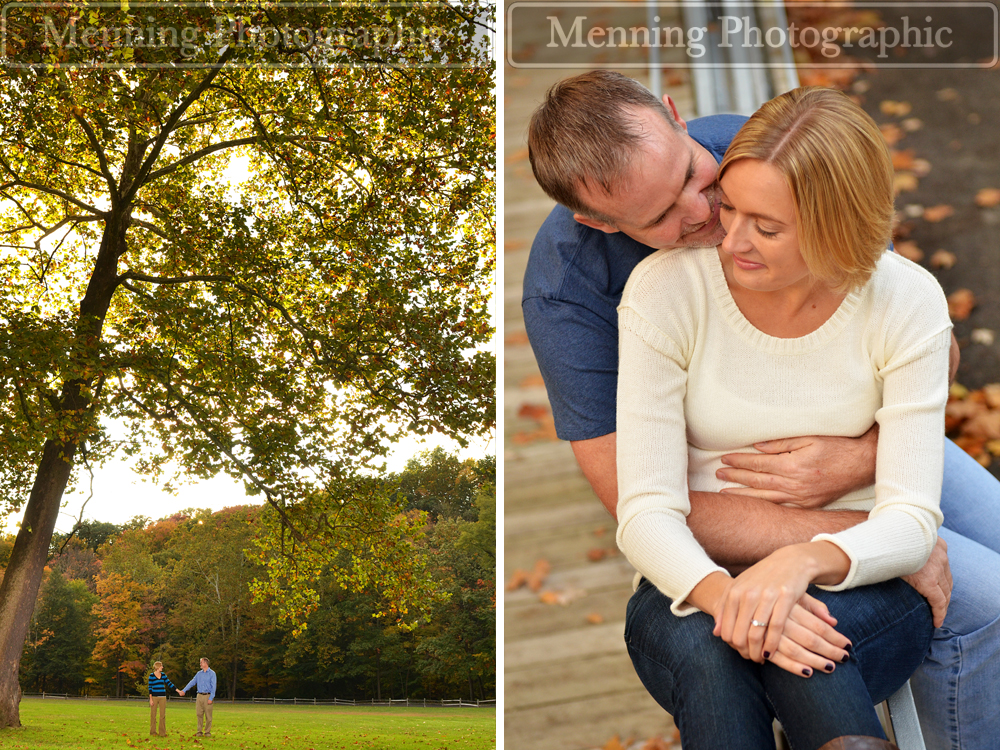 Gorgeous boots alert! Yay for Fall engagement sessions!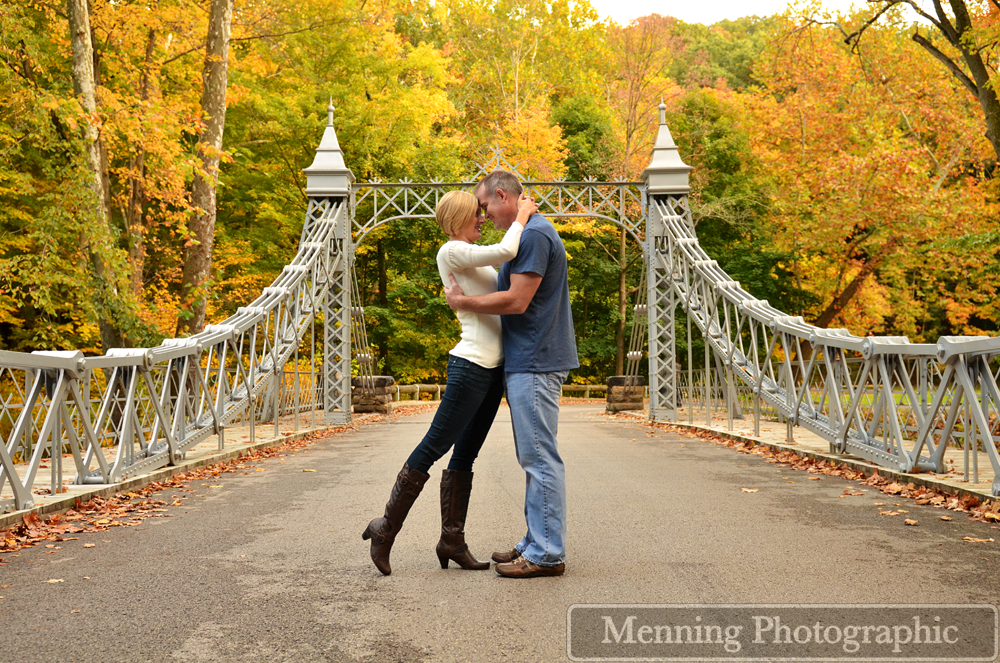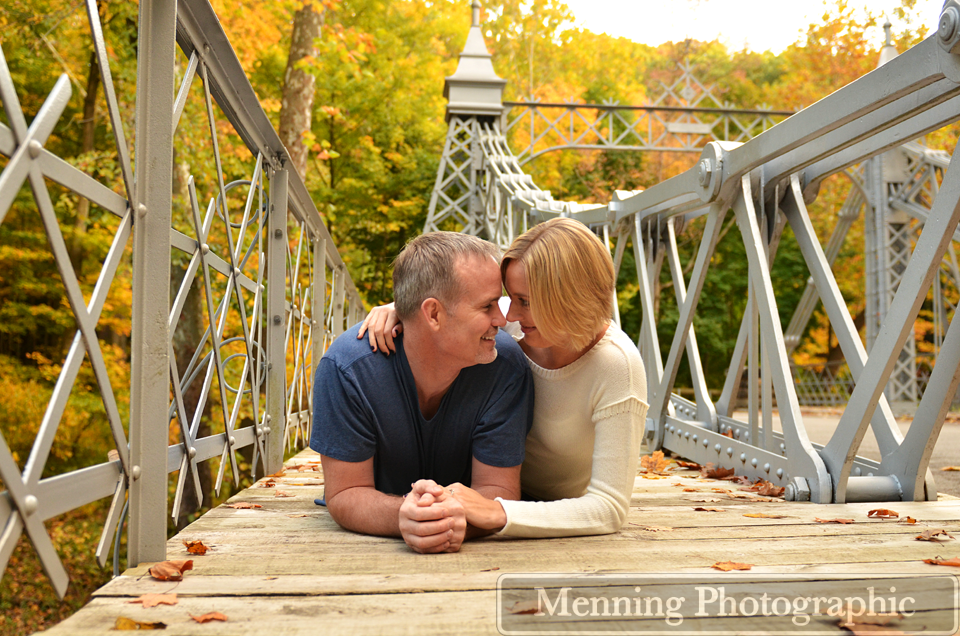 These two are getting married at the spot in the photo below. After the wedding ceremony, they're going to run a 5k with all of their runner friends and anyone else who'd like to join. We'll be photographing the runners and the fun festivities surrounding the 5K race. It's called Erin & Brooke's Race to the Altar 5K Race & Walk. You can find out more information by clicking HERE.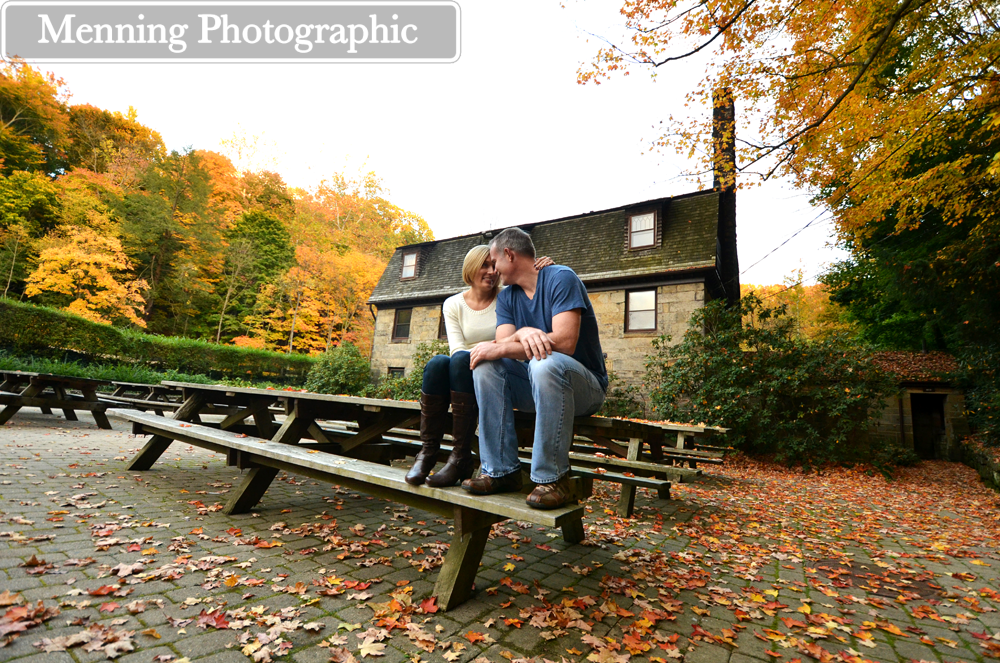 They are so in love. 🙂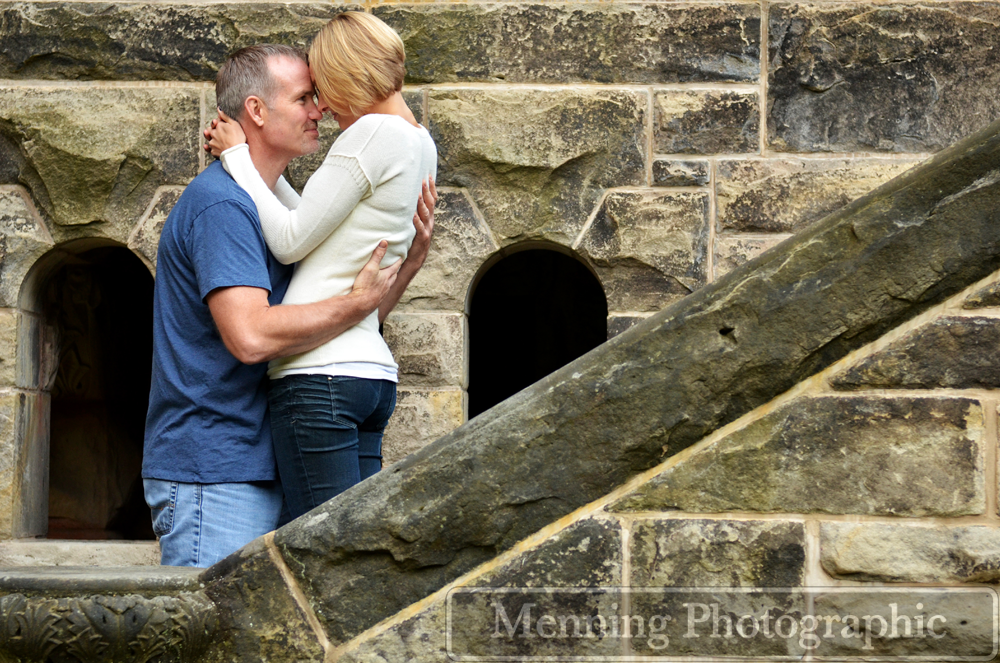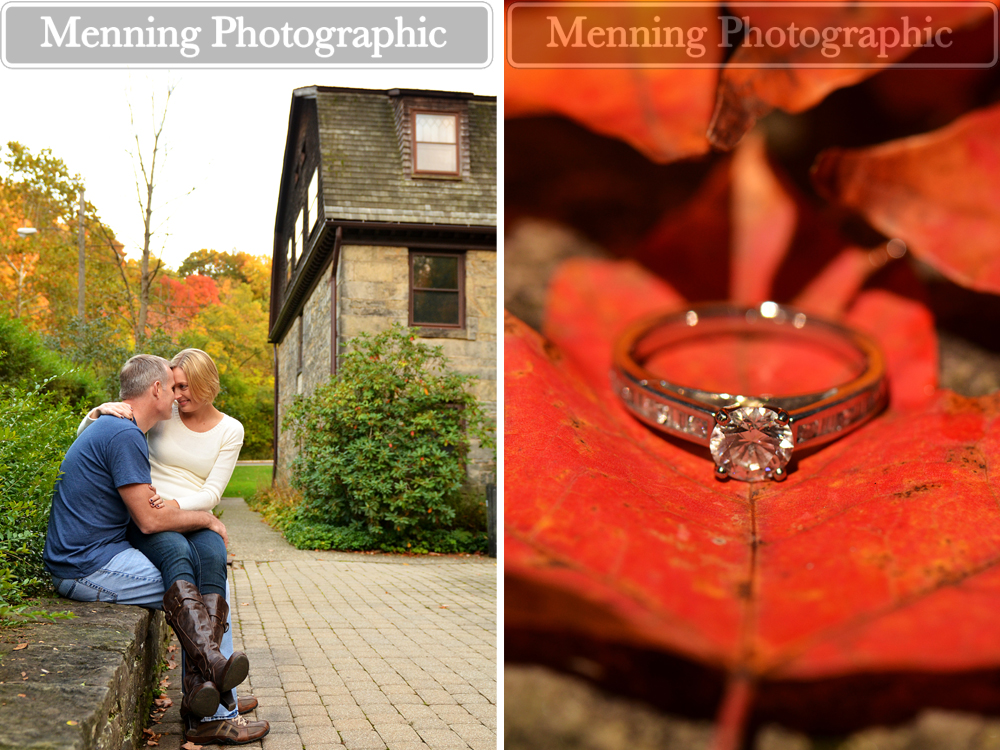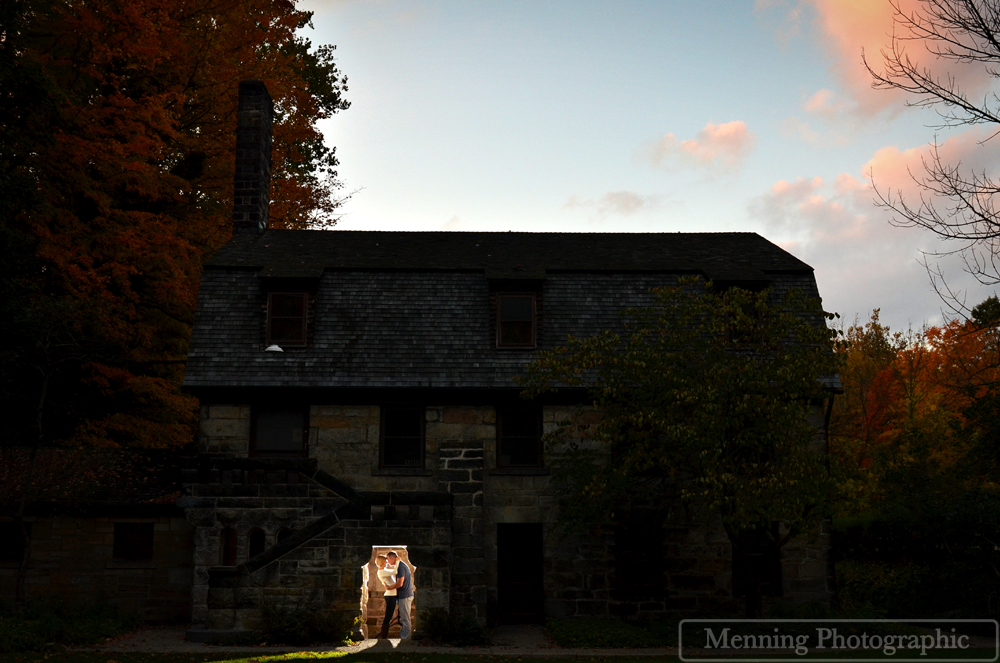 If you'd like more information about how to be a part of the 5K, please do any of the following:
Check out their Facebook page: www.facebook.com/RaceToTheAltar
Call: 330.978.3808
Email: schu11@live.com
All proceeds of the race will be donated to The Way Station. Â Also, runners who plan on racing in this event, please Like us on Facebook and stay tuned after the race- your photo just may appear there! 🙂
Thanks, Brooke & Erin for being so much fun during the engagement session. Hanging out with awesome people like you both is the main reason we love this profession!