We love photographing engagement sessions for so many reasons. They're fun. They're laid back. We have the time to be creative. A couple that wants engagement photos is a special kind of couple because they truly want to celebrate every event in their life as a couple. Being engaged is amazing. There's so much possibility; you're planning your life together- your happily ever after- your future. It's hopeful, joyful, and exciting. Photos taken during engagement sessions should reflect all of those emotions. Ashley's and Chris' session was all of that because these two are adorable together. They share one another's interests and support each other through everything.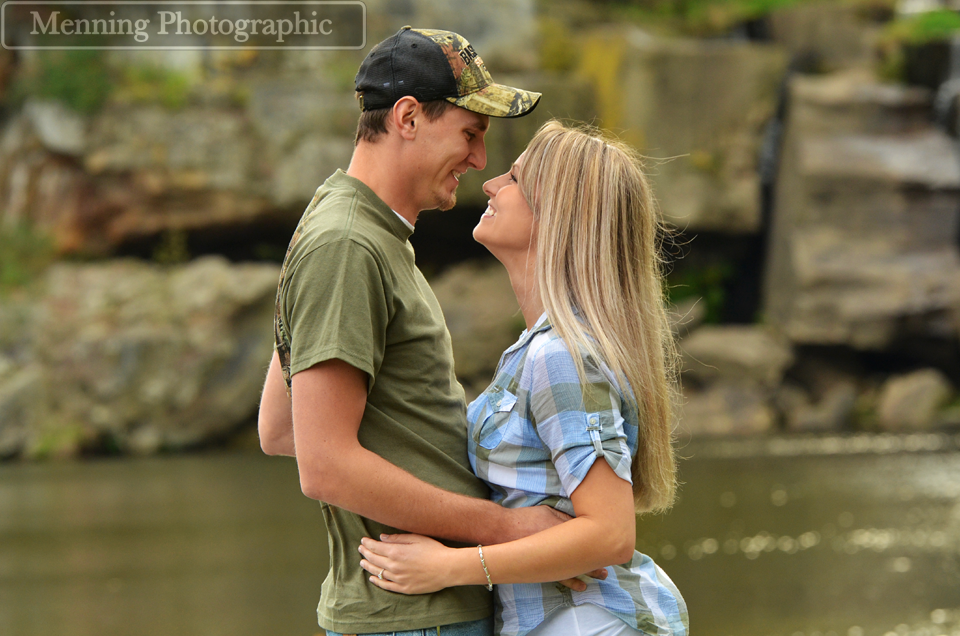 They come to this lake often to hang out together and relax. It was a pretty spot for their engagement session.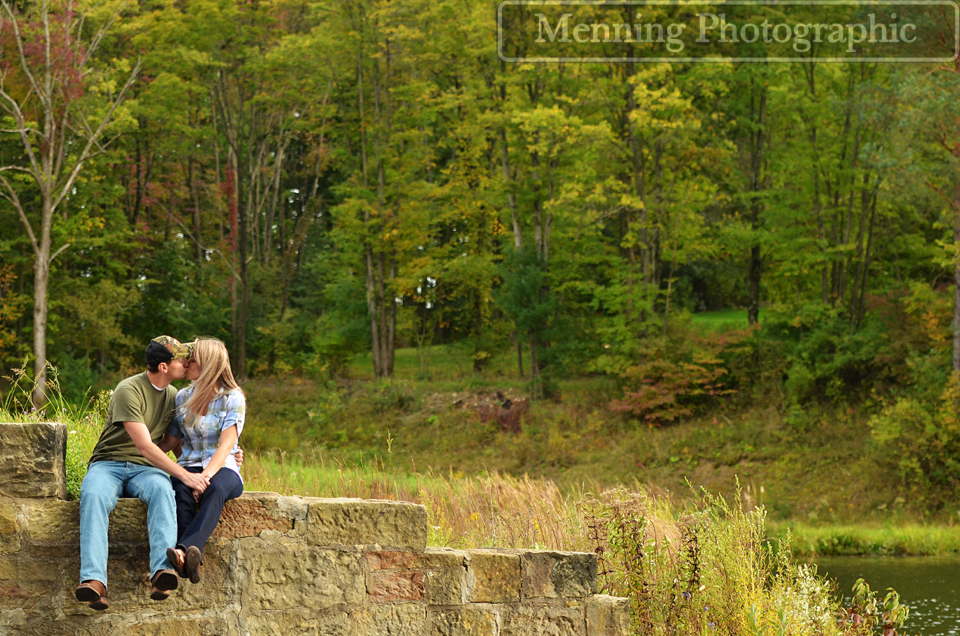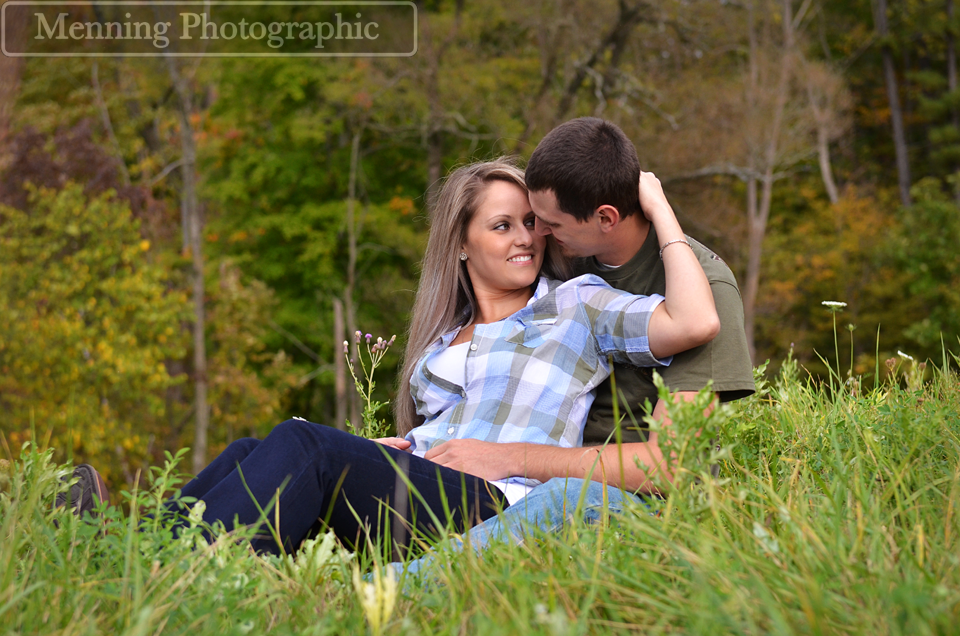 These cliffs were fun (& only about a fifty foot drop off to the rocks and water below…)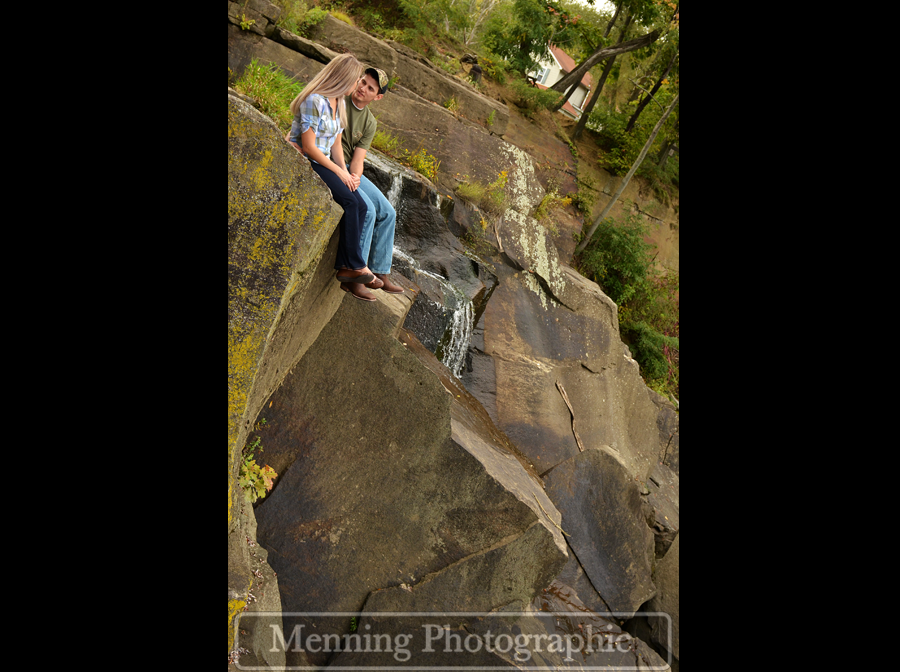 The Autumn colors were just beginning to pop at this point in the year.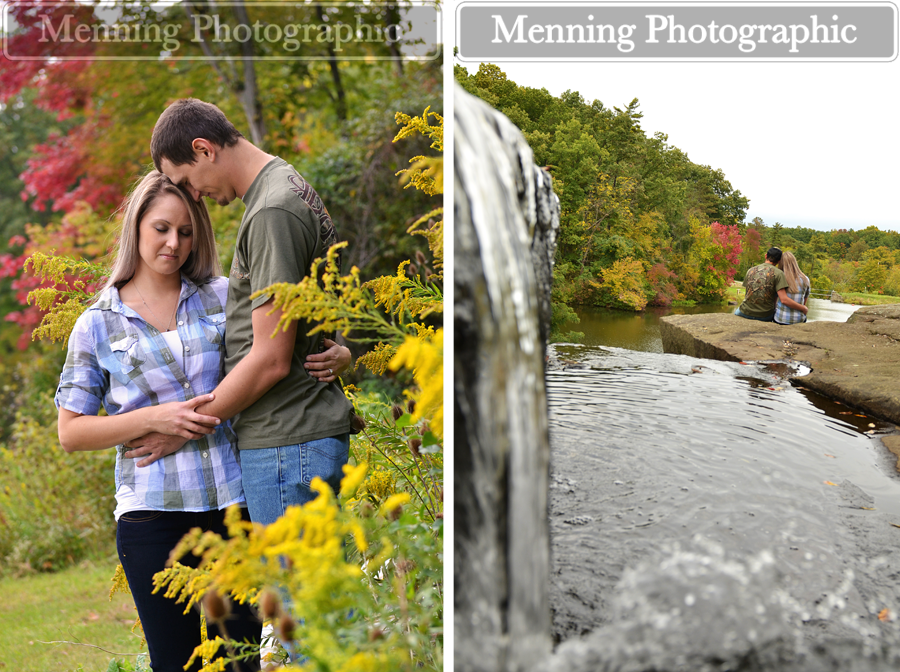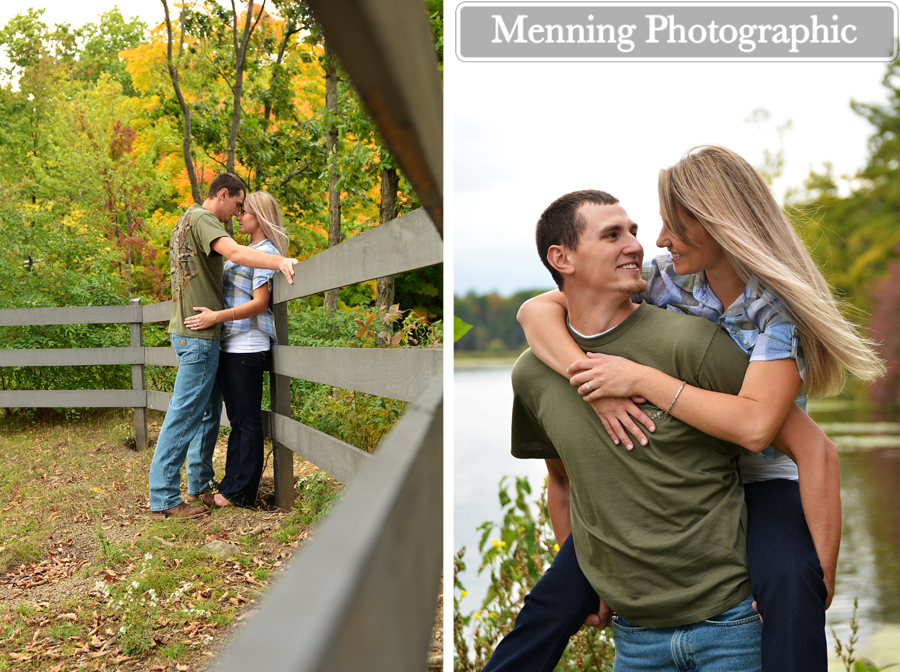 Ashley & Chris are high school sweethearts. They're definitely sweet together. 🙂

Unfortunately, the skies opened up during their engagement session so we reconvened for Part II a couple of days later. The rest of the photos were taken at Chris' grandparents' farm. It's so pretty there.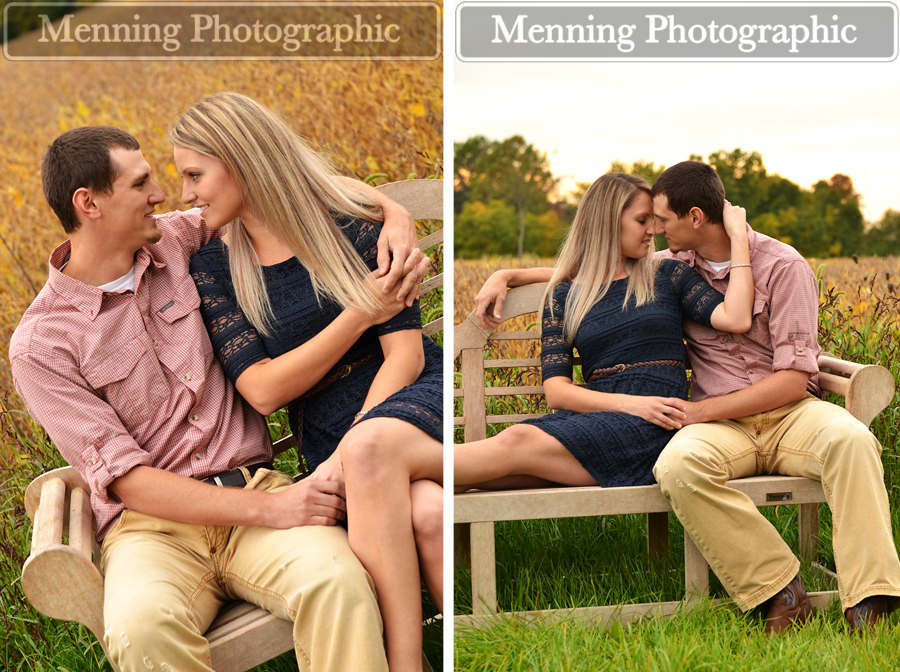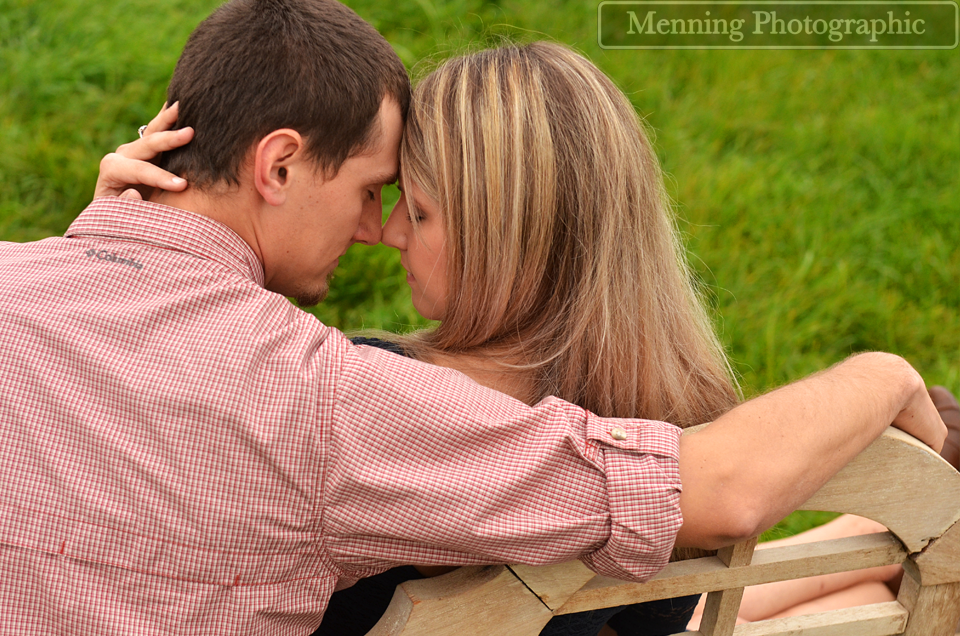 Chemistry!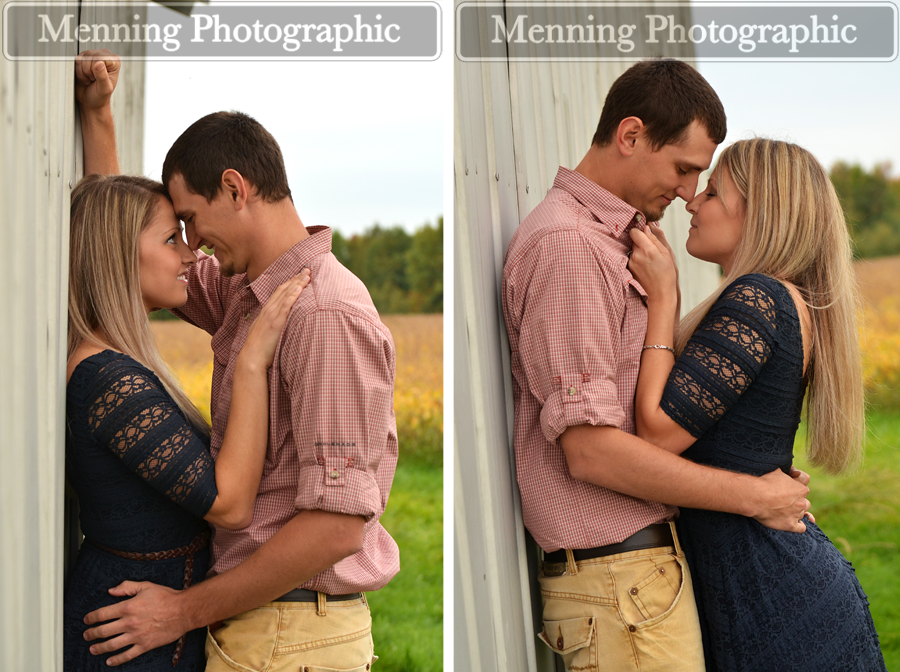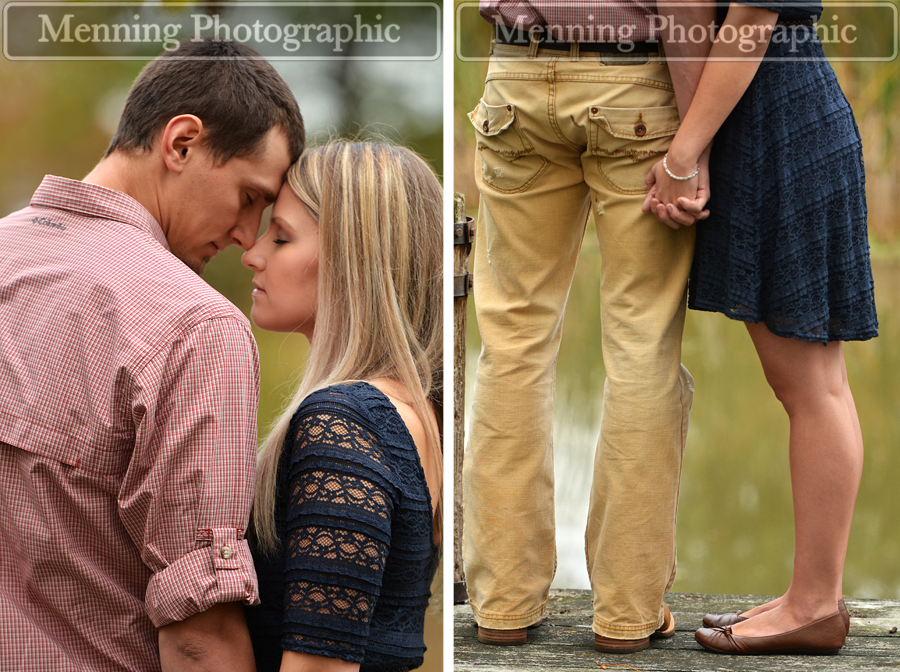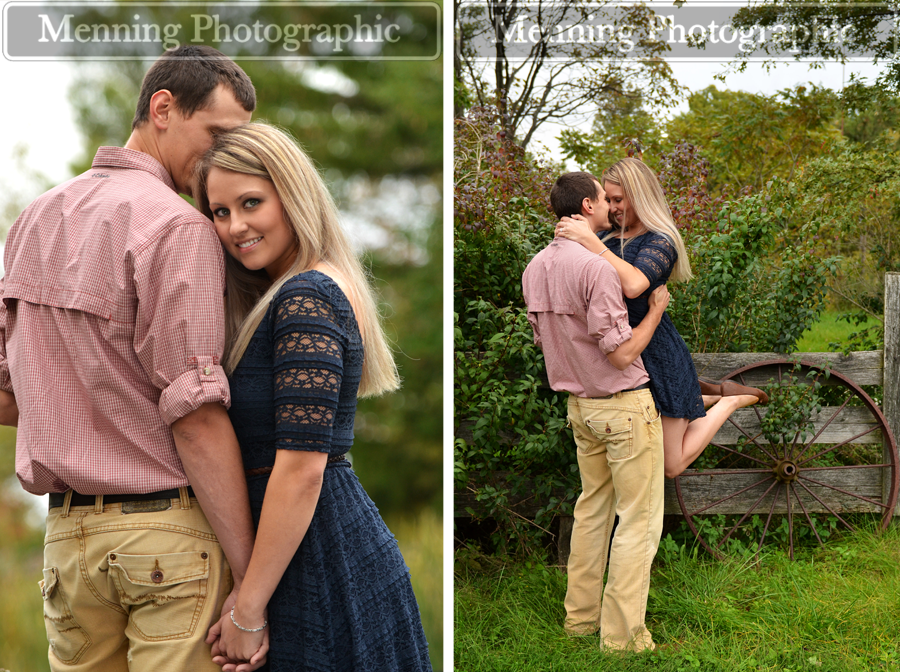 That wagon wheel and fence are country perfection.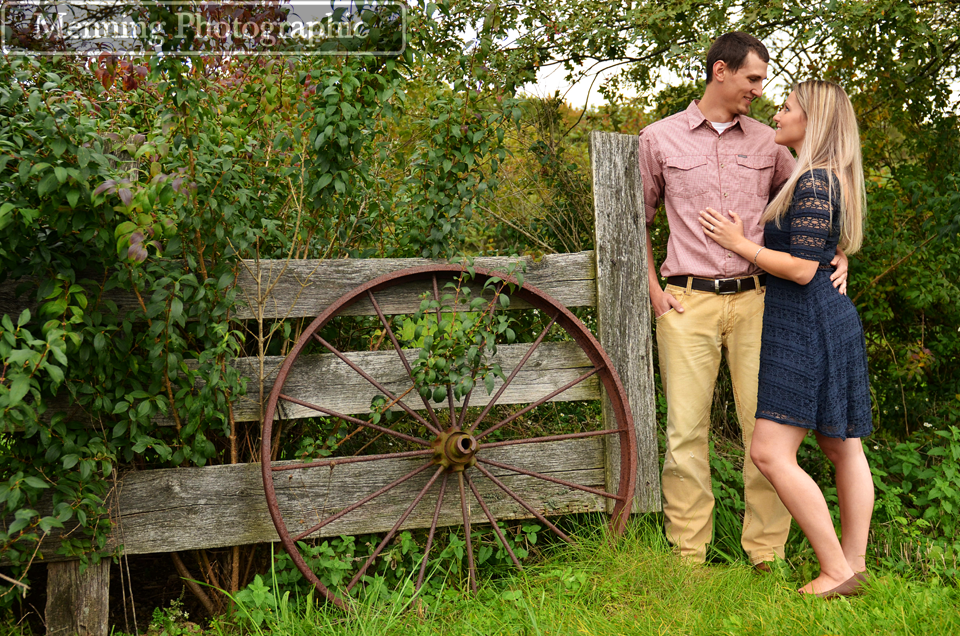 That sky… that field… those two! Their connection is palpable.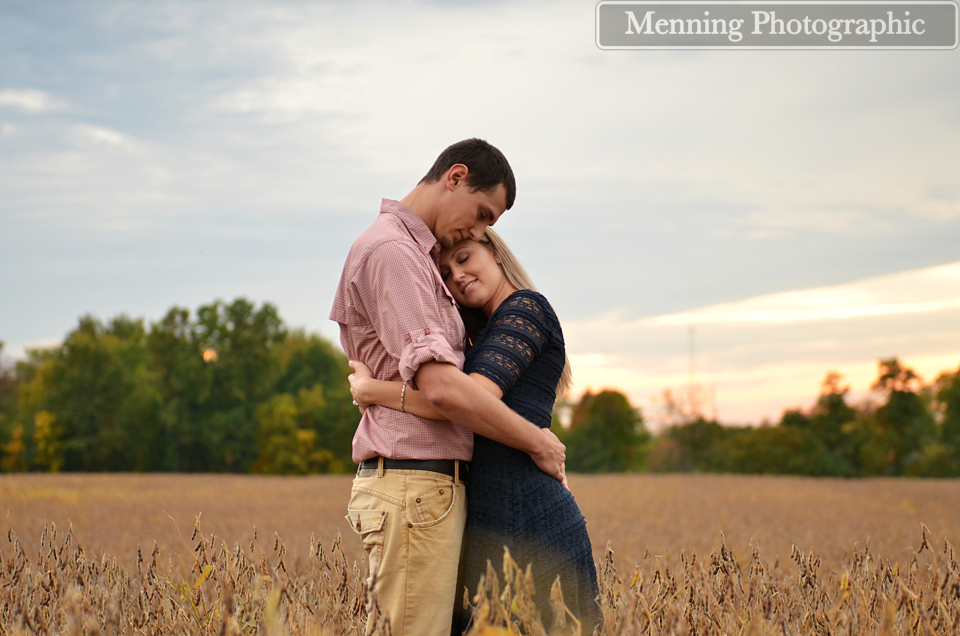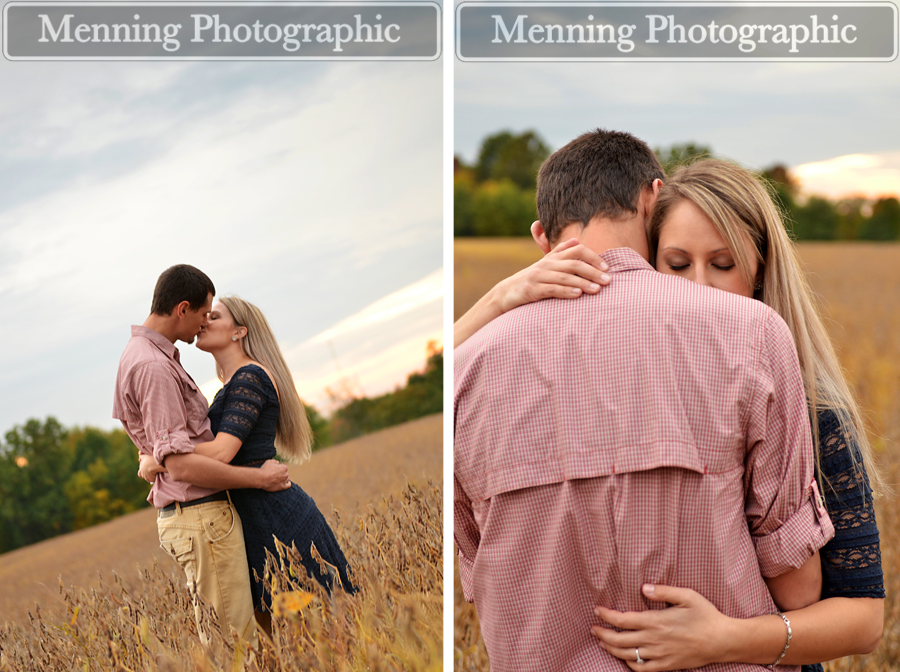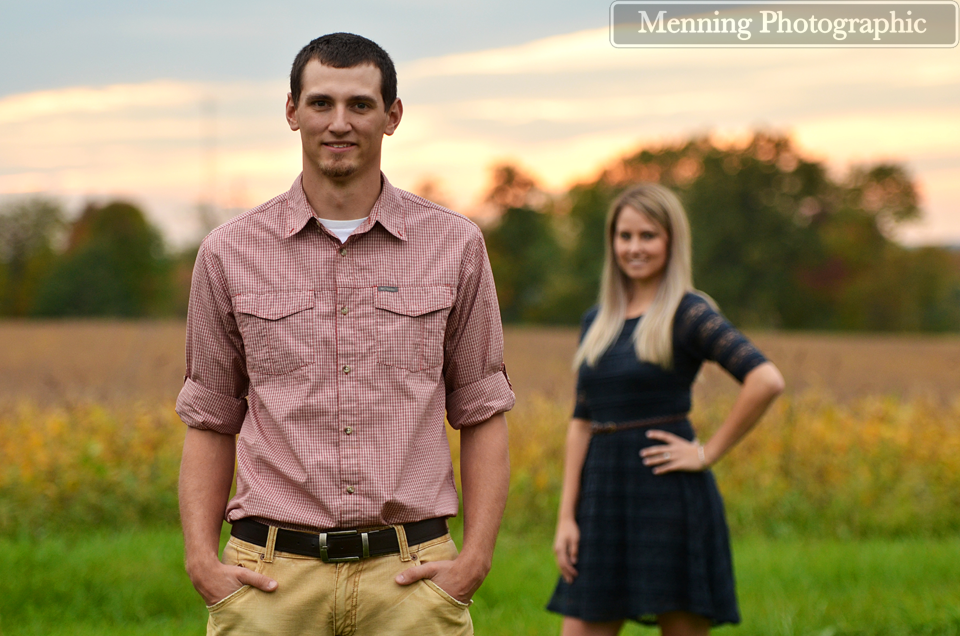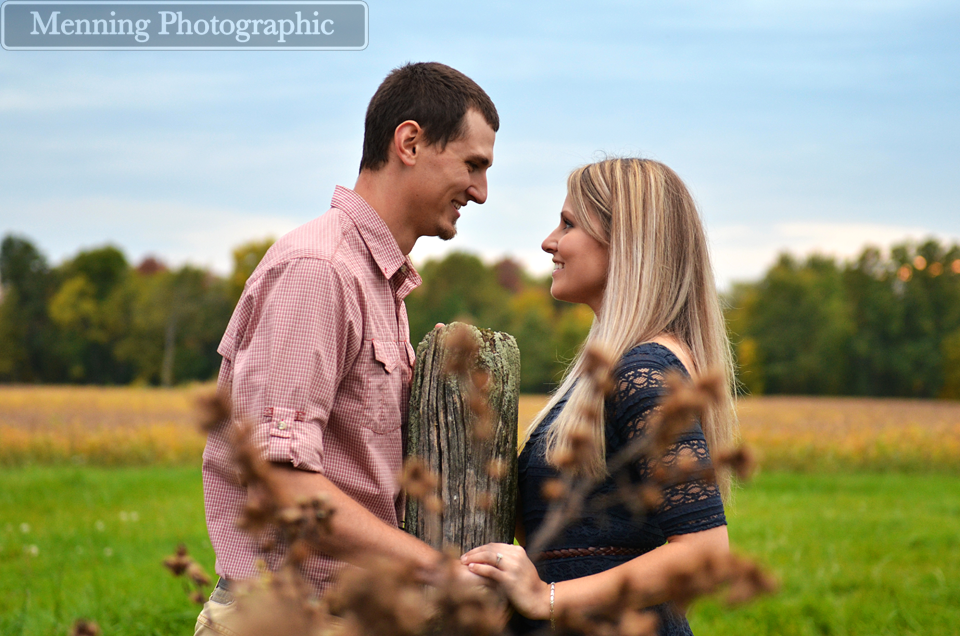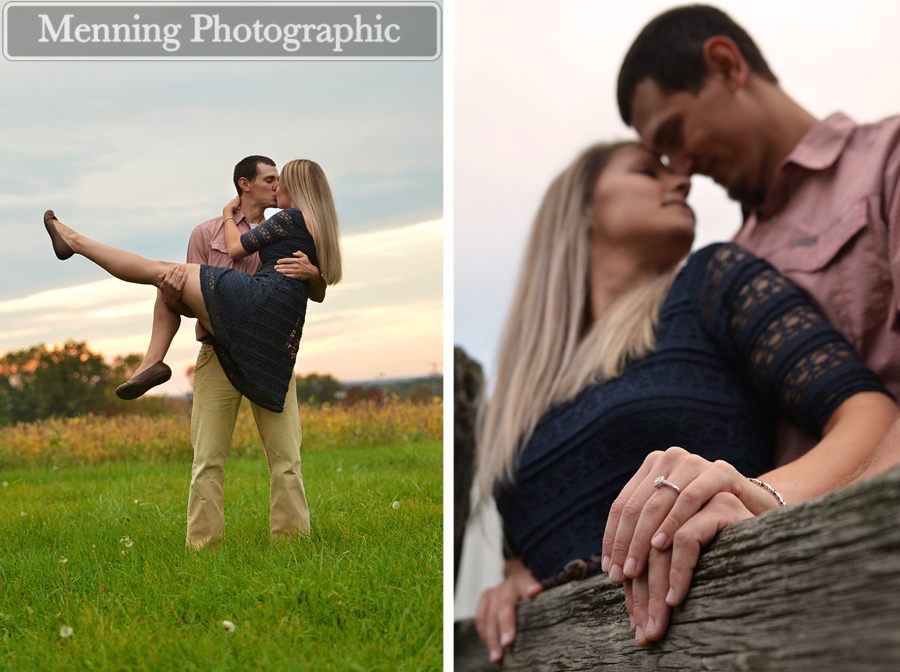 I know you'd love to hear how Chris proposed. 😉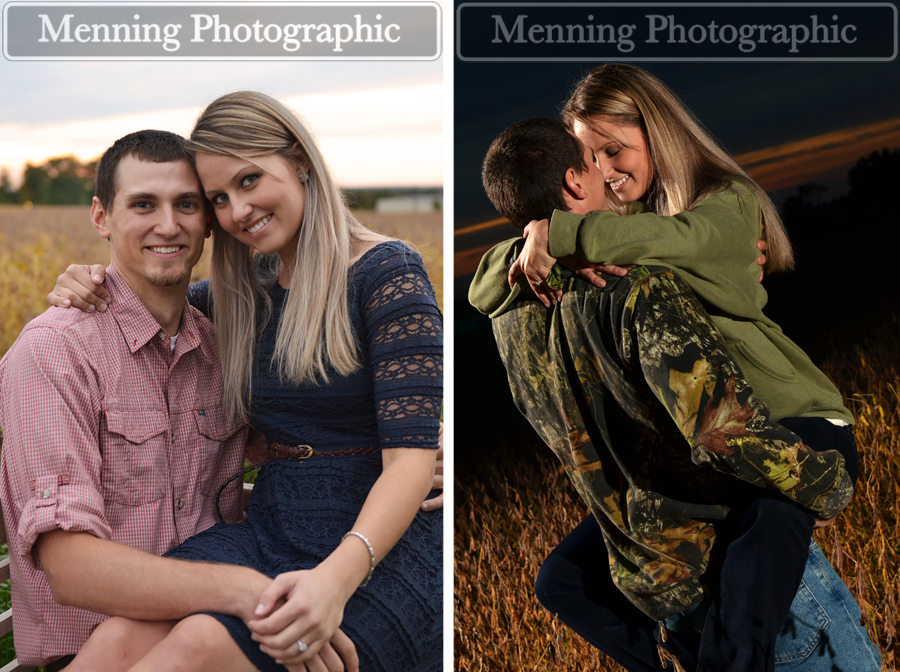 He hunts and has cameras set up in the woods near his tree stands to monitor deer activity nearby. One evening around sunset, he asked Ashley to walk back to one of his tree stands with him to get the tape from the camera so he could watch it. She, being the country girl she is, did not bat an eye at that request and went trudging back through the fields to the forest with Chris. When they arrived to a beautiful spot on the hill and the sun was setting, he asked Ashley to be his wife. 🙂 That spot was very near to the spot where we took these photos.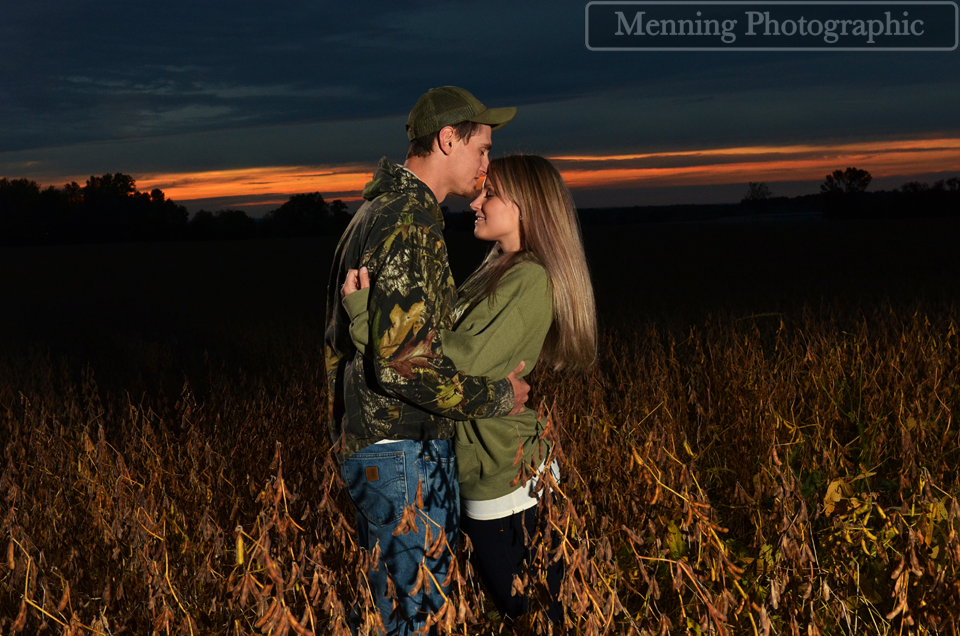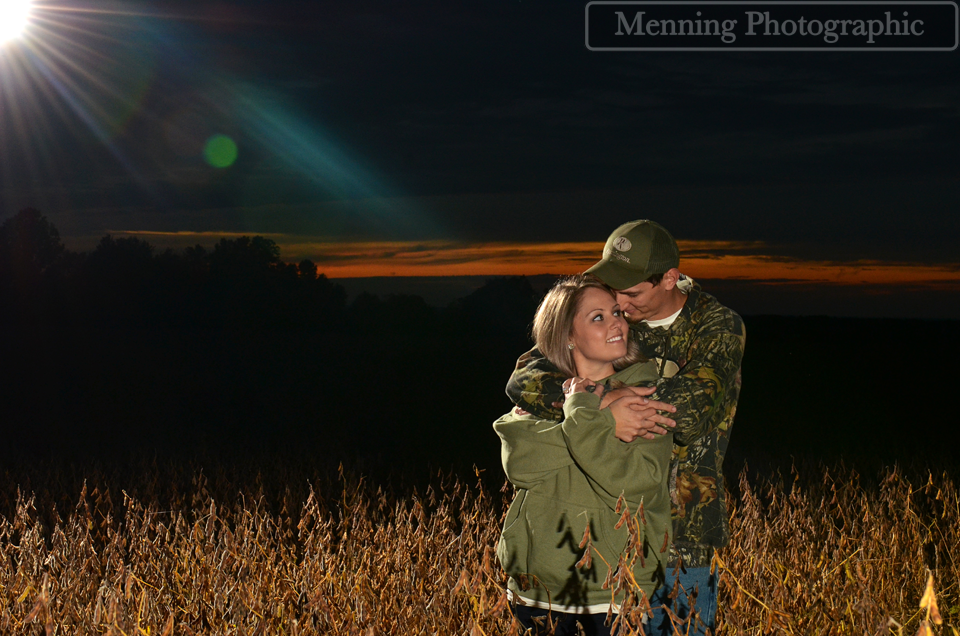 They are just too cute together!
Also, thanks for introducing me to the taste of fresh-off-the-plant soybeans, Chris. That was fun. 🙂 We cannot wait to photograph your June 2013 wedding!
For more info on our engagement or wedding photography, shoot an email to info@menningphotographic.com or call 330.651.4849.