Hi! Steady your heart before viewing the photos for this post. Our niece will grace the blog with her presence today, and she will most certainly bring a genuine smile to your face.
Addison Mae came into our lives on December 14, 2010. I am so proud to be her Aunt Dani. And Uncle Josh is wrapped around her little finger.
The first few photos were taken at the Columbiana Public Library. The staff held a Pajama Story Time with Santa, and we're pretty sure Addie was his favorite. 🙂 Â She has been a good girl this year.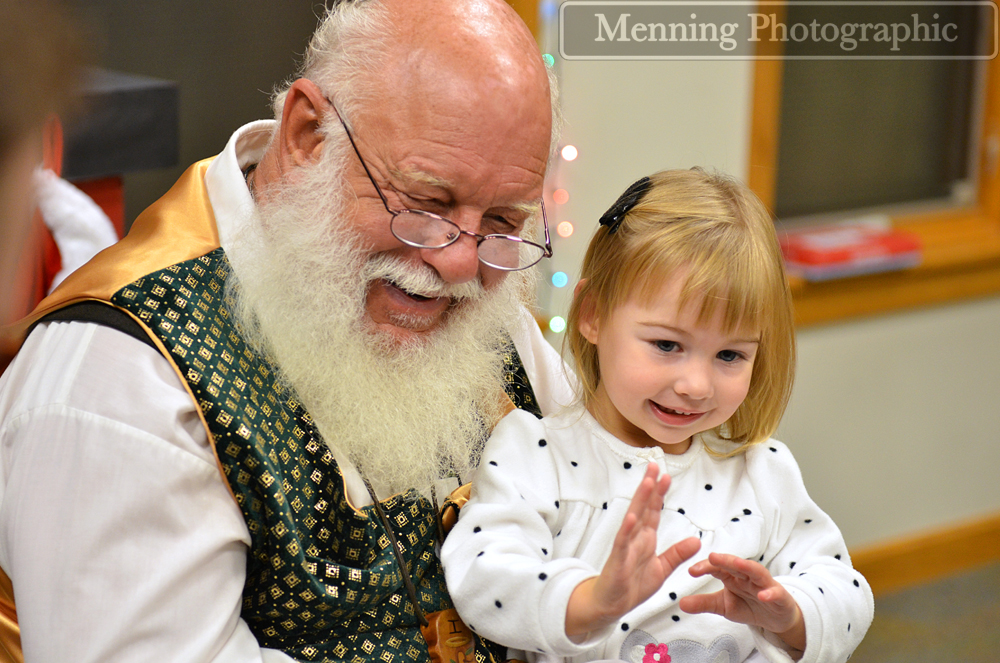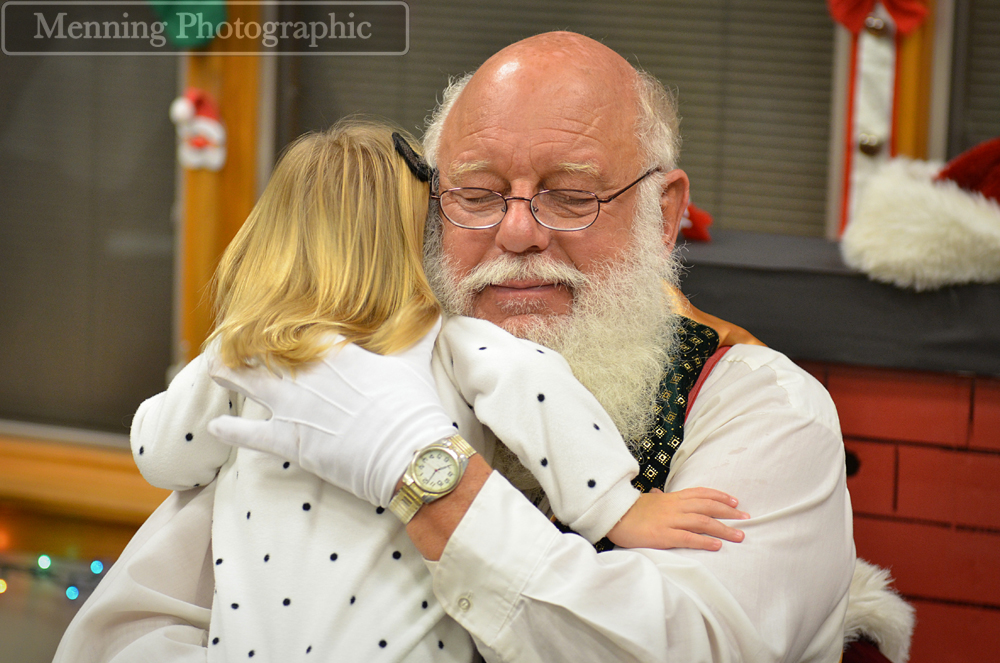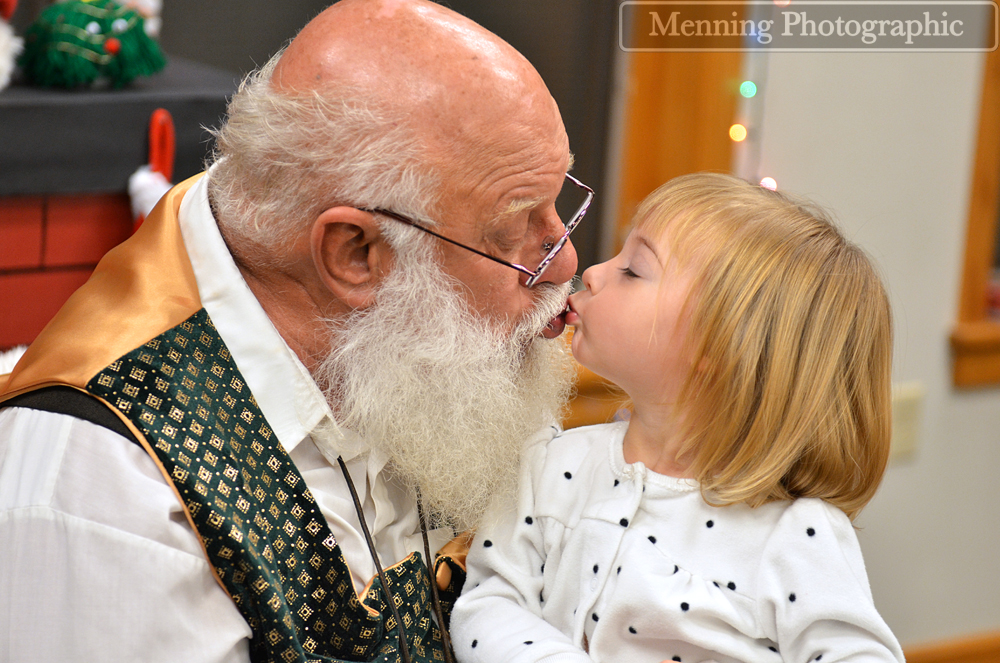 Next are Addie's Christmas photos. That dress is just breathtaking.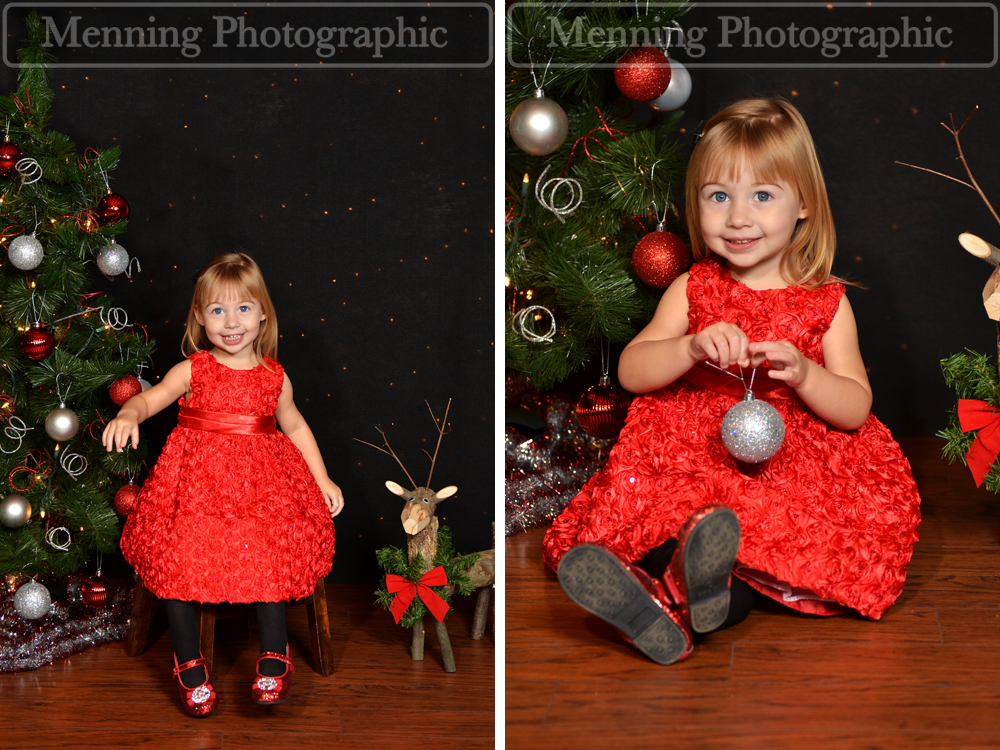 She is seriously one of the happiest children I've ever known. If I'm ever in need of a pick-me-up, all I need to do is visit Addison. She cheers me up instantly with her bright smile; her sparkling blue eyes; and her silly, contagious giggle.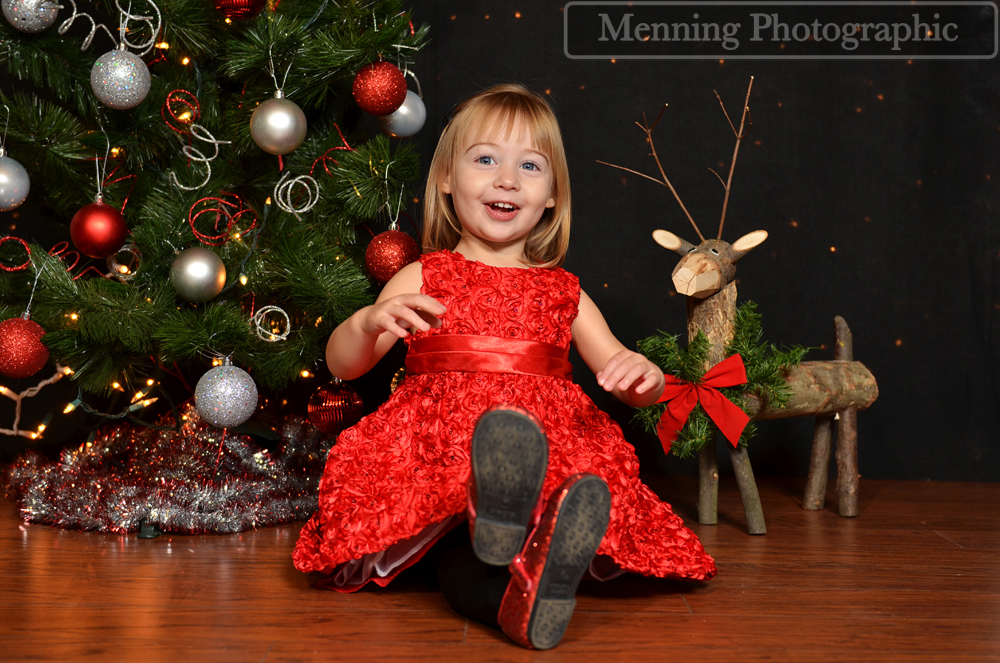 A few of her favorite things presently are:
1). Hiding;
2). Watching Beauty & the Beast and The Lion King (Beast and Lion, respectively);
3). Going "Boing!" (A game Josh and I play with her- we hold her and run around and bounce up and down).
4). Praying (She yells, "AMEN!");
5). Hanging out with her many awesome grandparents and great grandparents;
6). Getting into Mommy's make-up;
7). Crawling all over her big dog Roxy and terrorizing her dachshund Mya;
8). Using Google Hangout to virtually connect with Aunt Lisa, who lives in Boston;
9). Inspecting her own and others' toe jam; and
10). Singing & dancing.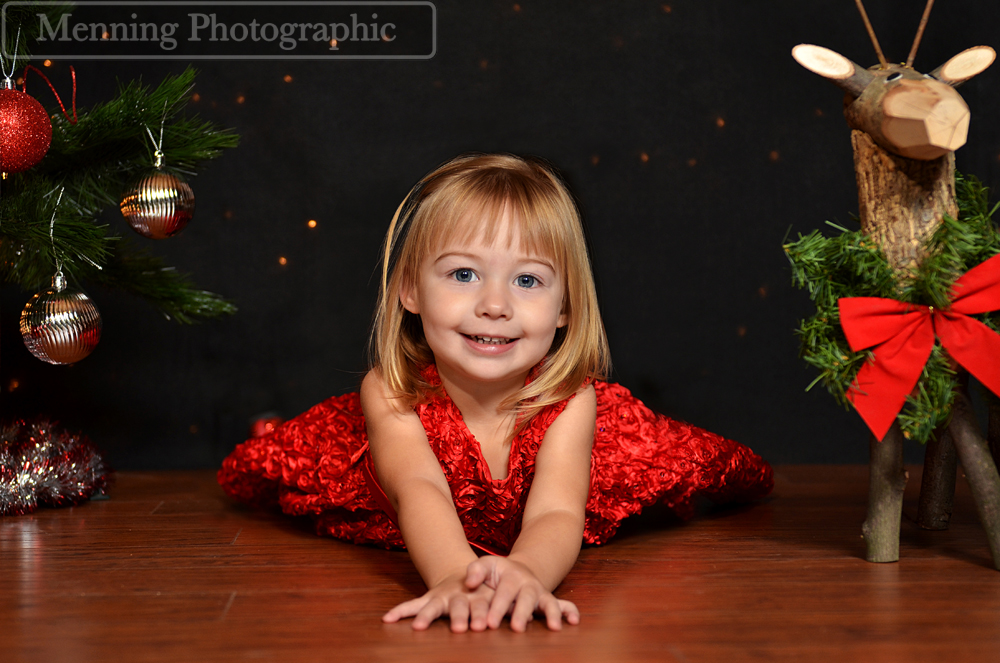 After her Christmas photos, she had a wardrobe change (Carrie Underwood would be proud 🙂 ) for her two-year-old portraits. Â Who says two is "terrible?" Two looks pretty darn adorable to me!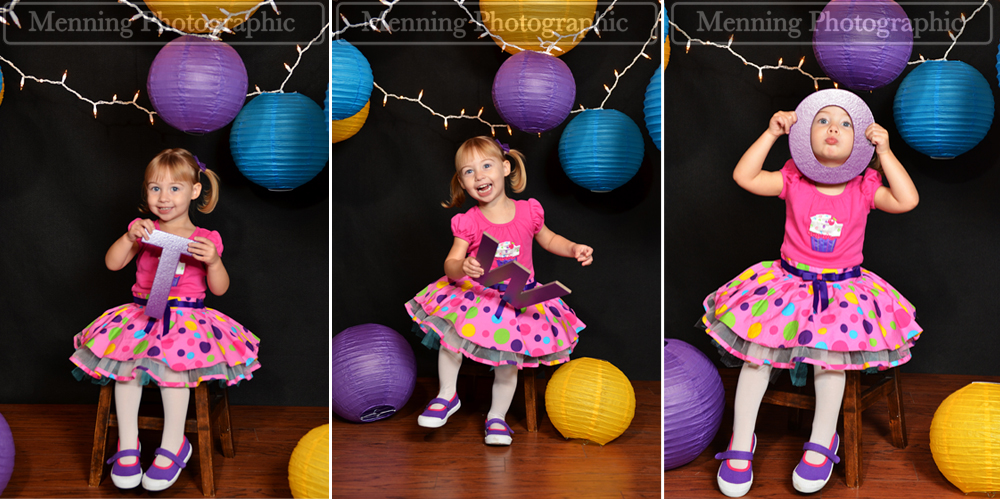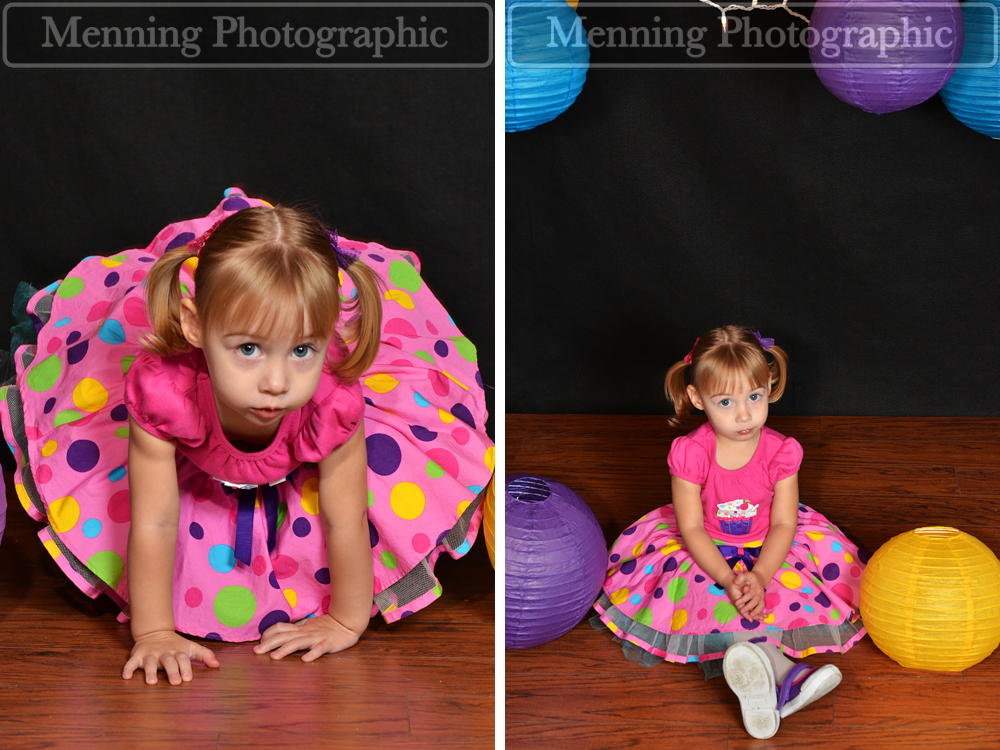 We threw a little bit of Christmas cheer in with this outfit just for fun.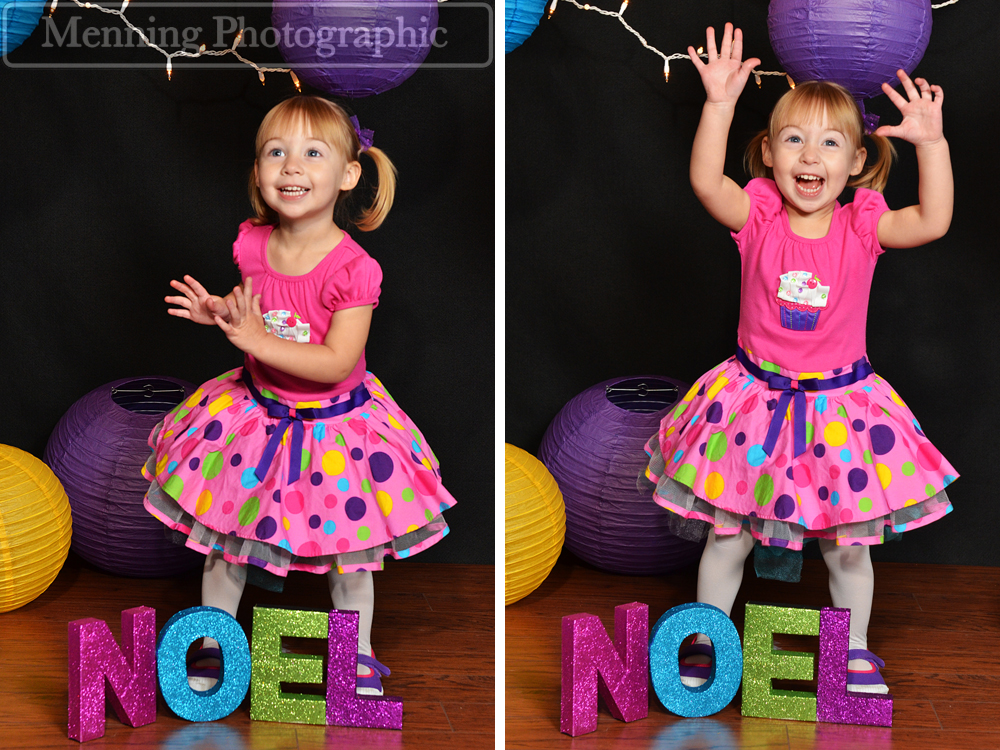 How incredibly perfect!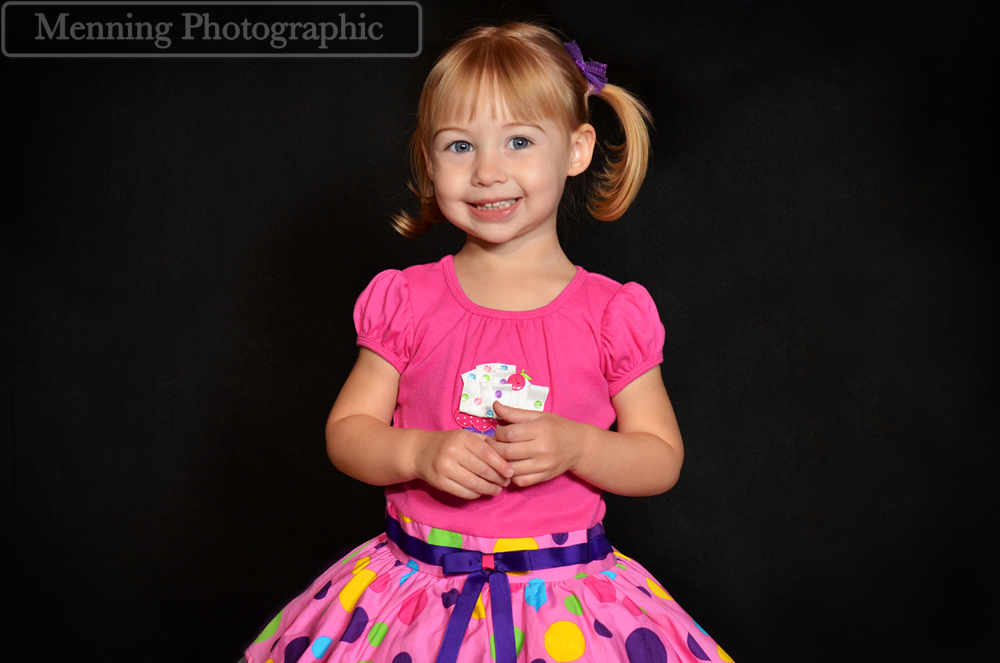 Aunt Dani & Uncle Josh LOVE you, Addison! Happy birthday in less than a week, Baby Girl!
www.menningphotographic.com
For more info on our photography, please contact us!
Phone: 330.651.4849
Email: info@menningphotographic.com
Facebook: www.facebook.com/menningphotographic