An adorable baby in the Mill Creek Rose Garden? Too cute! I guarantee you'll want to pinch his chubby little cheeks at some point during your perusal of this blog post. 😉
www.menningphotographic.com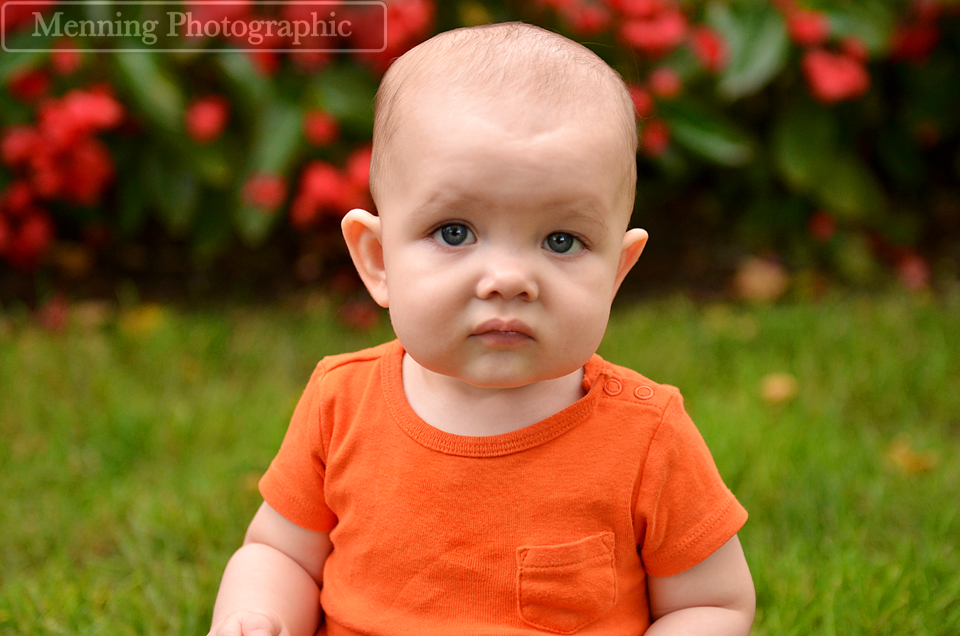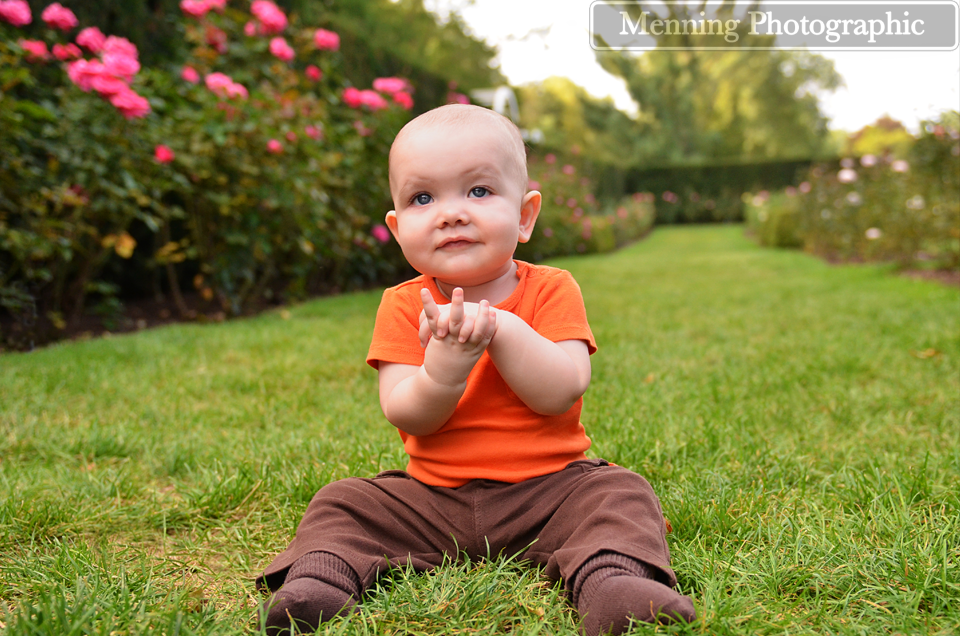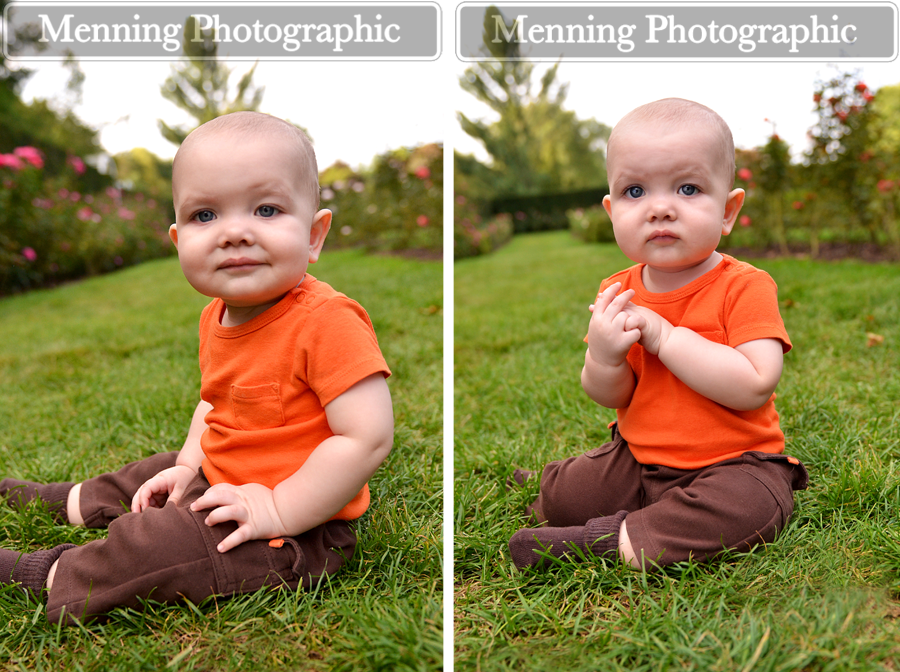 He's the perfect mixture of his mom and dad in one squishy, handsome bundle.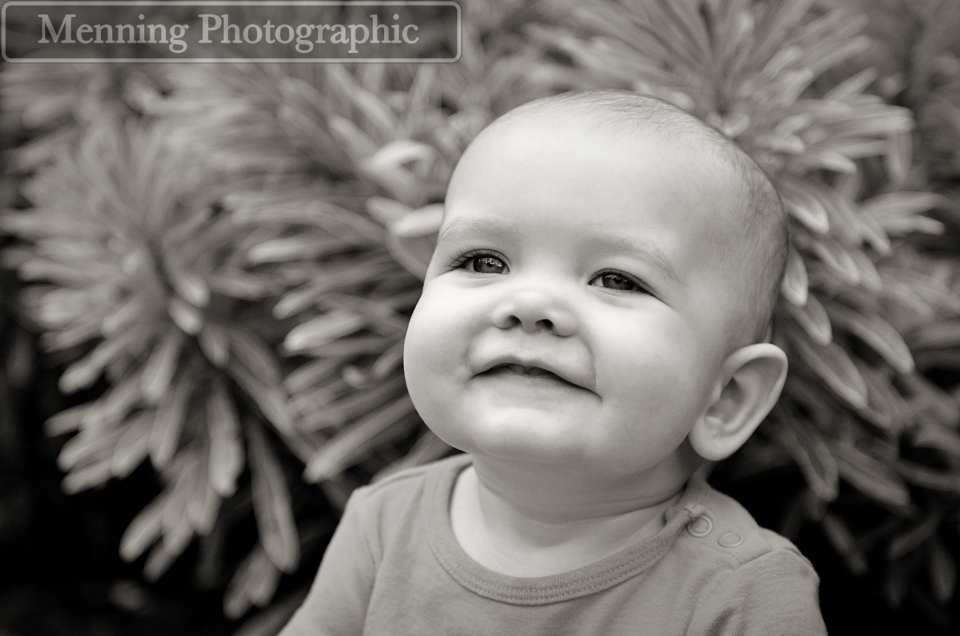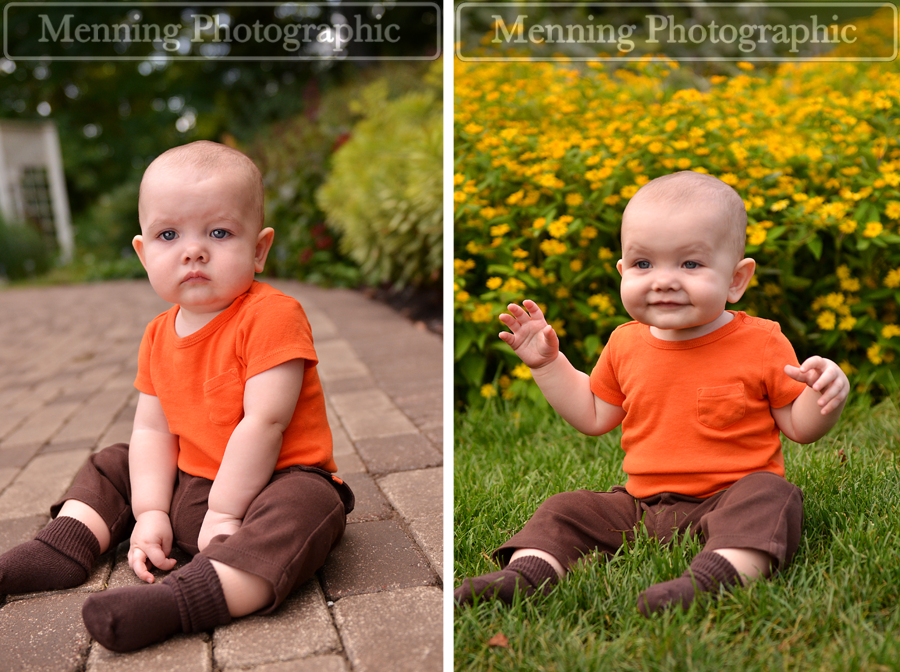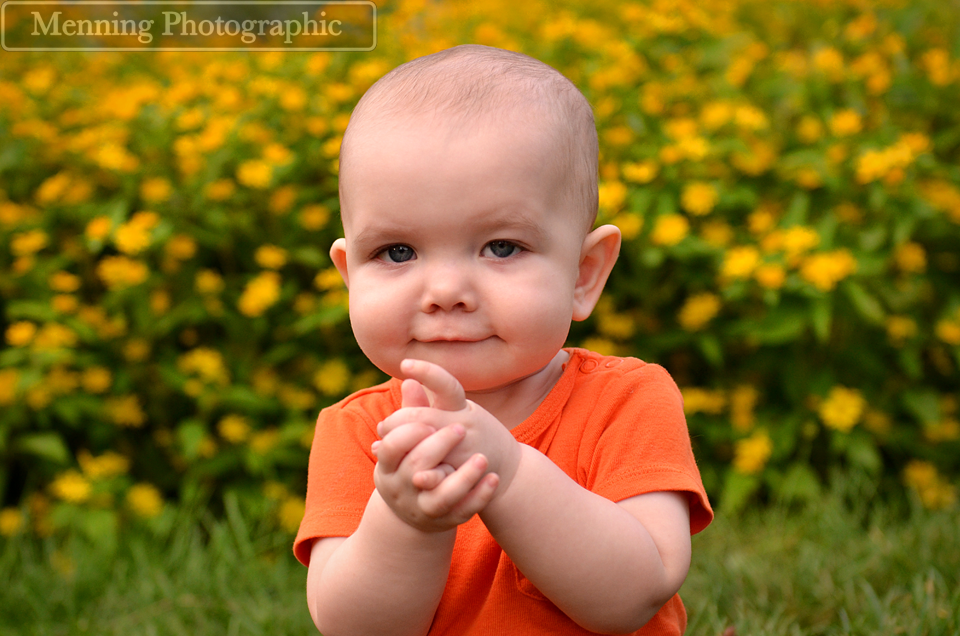 He wasn't too sure about the texture of the grass. It was sad and funny.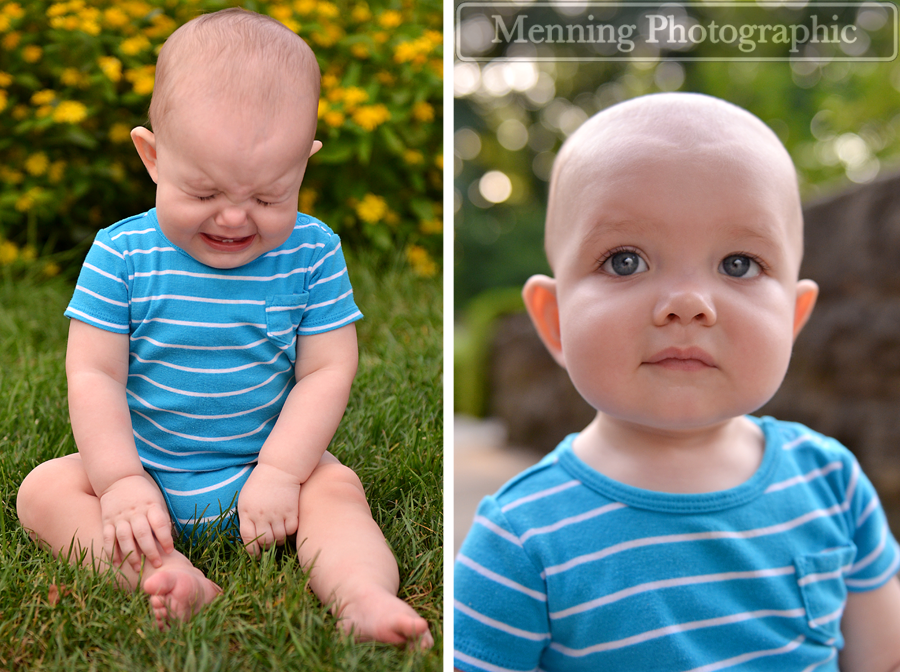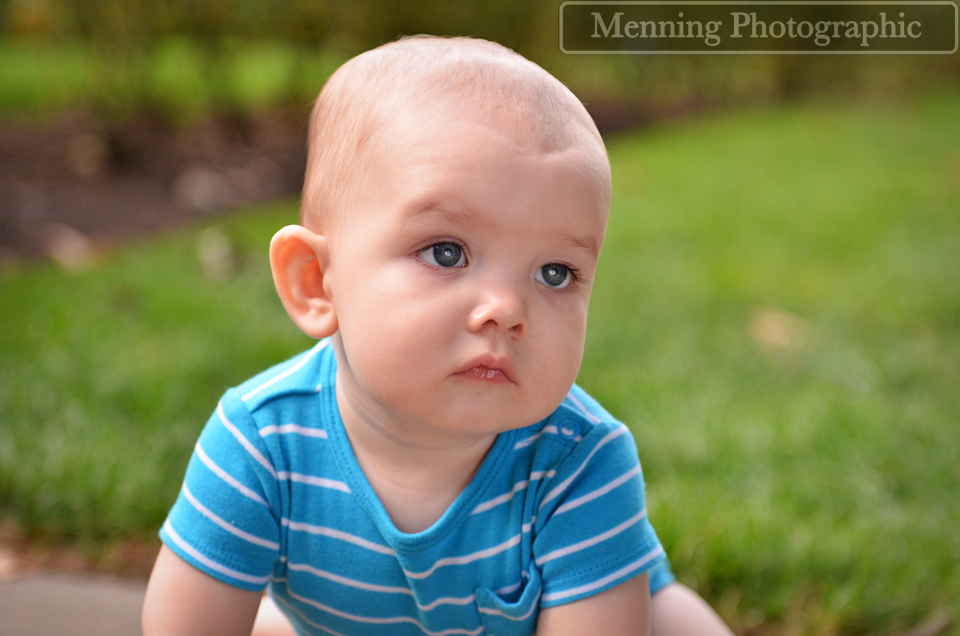 I love the pretty catchlight in his eyes in this one.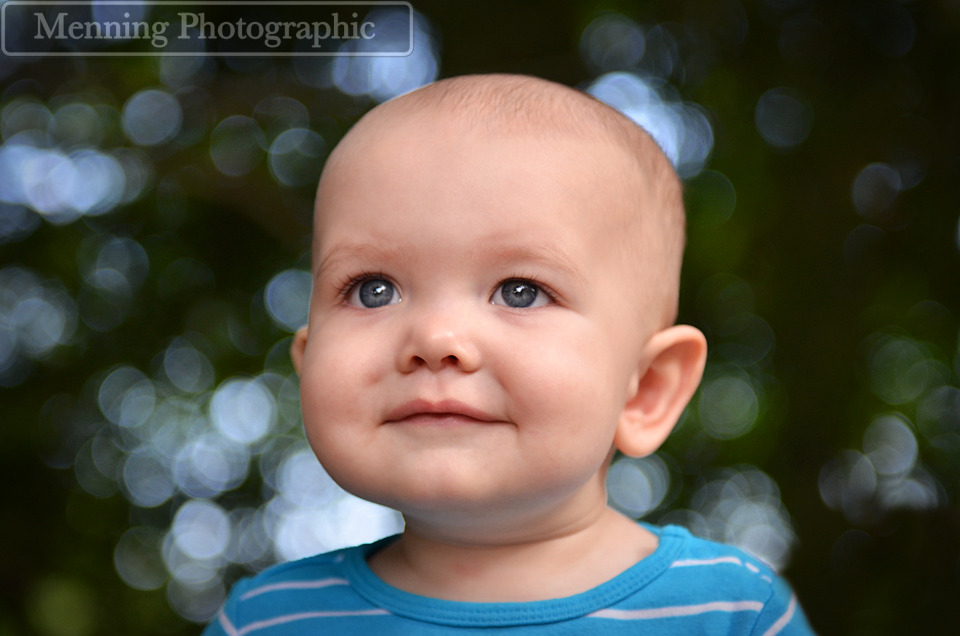 Little captain: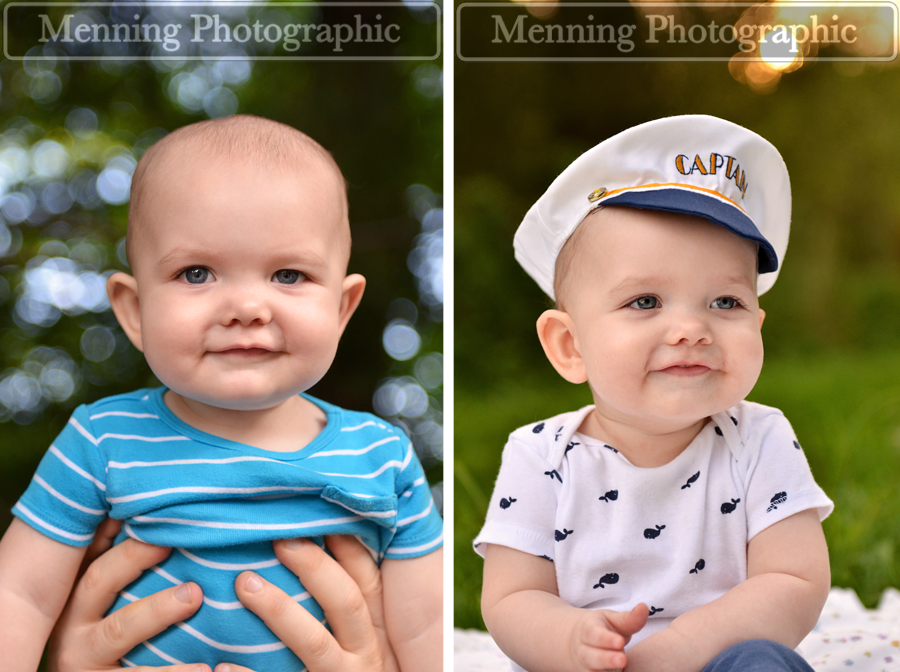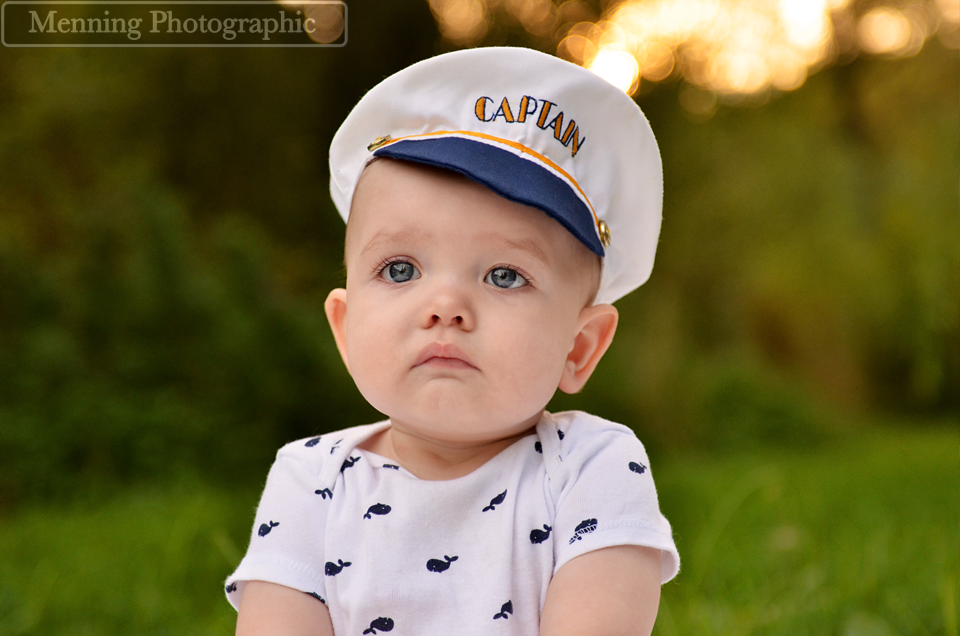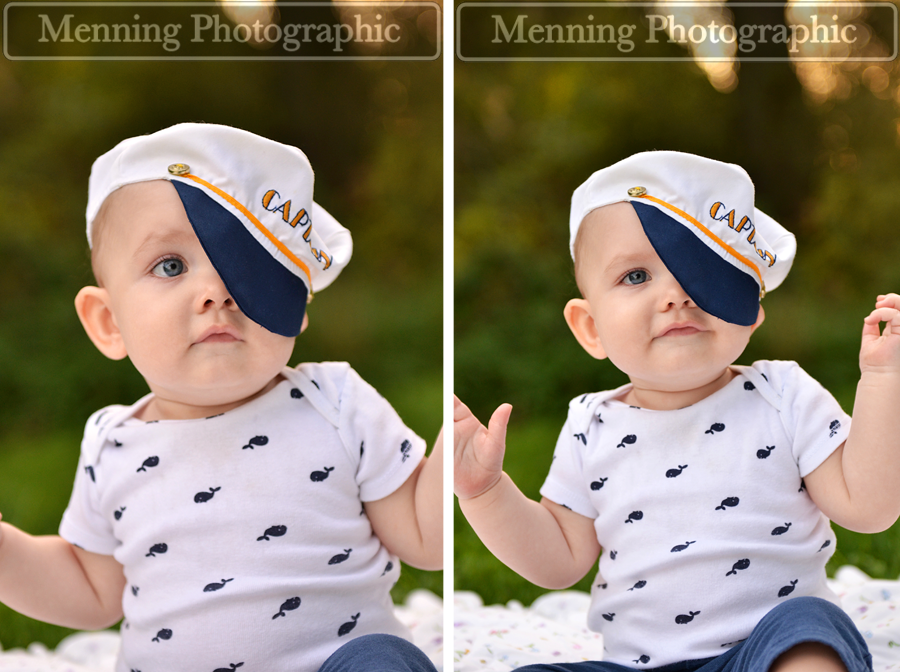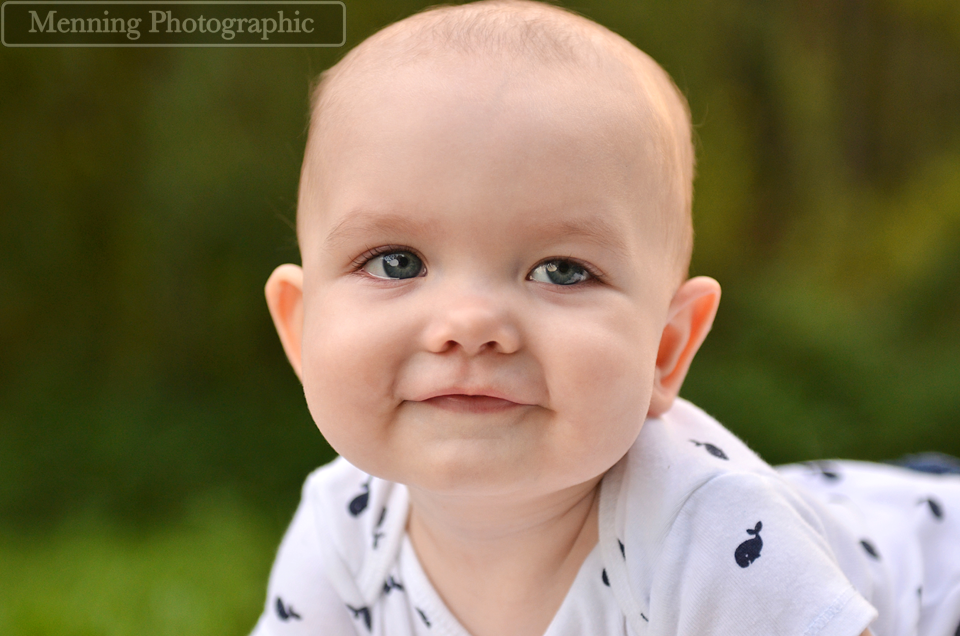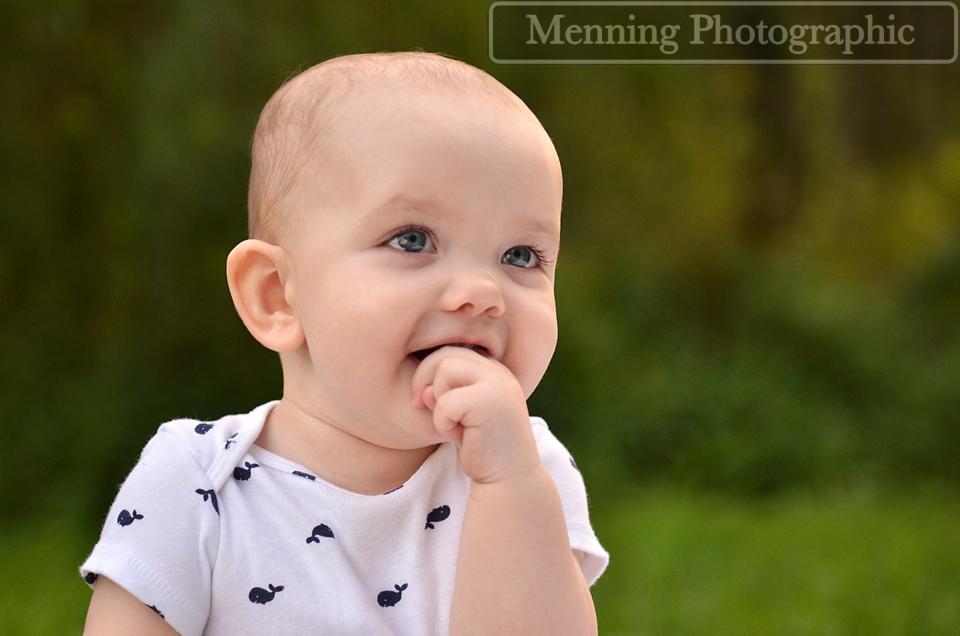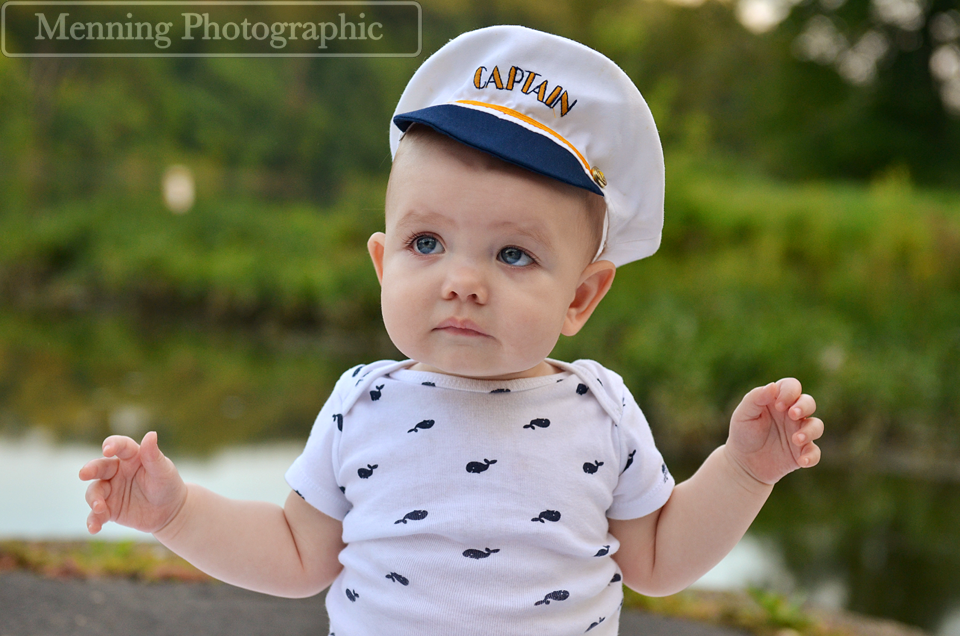 I hope this adorable face brightened up this otherwise gloomy, rainy day for you! Just looking back through these photos brought a smile to my face; that's for sure. He is a joy.