Jim proposed to Lisa at the Cleveland Botanical Gardens. Â We were thrilled to visit there with them for their engagement photos.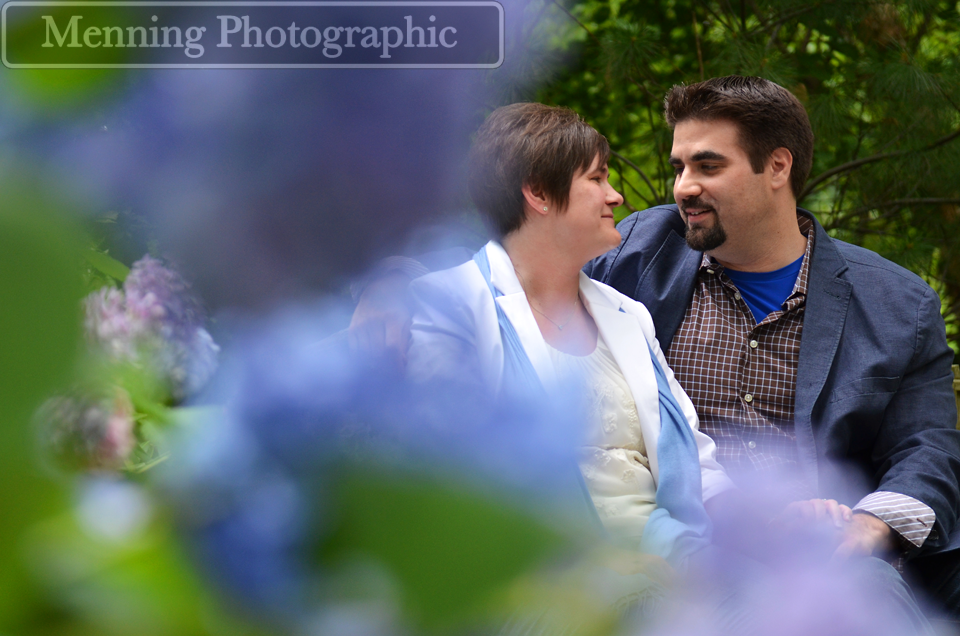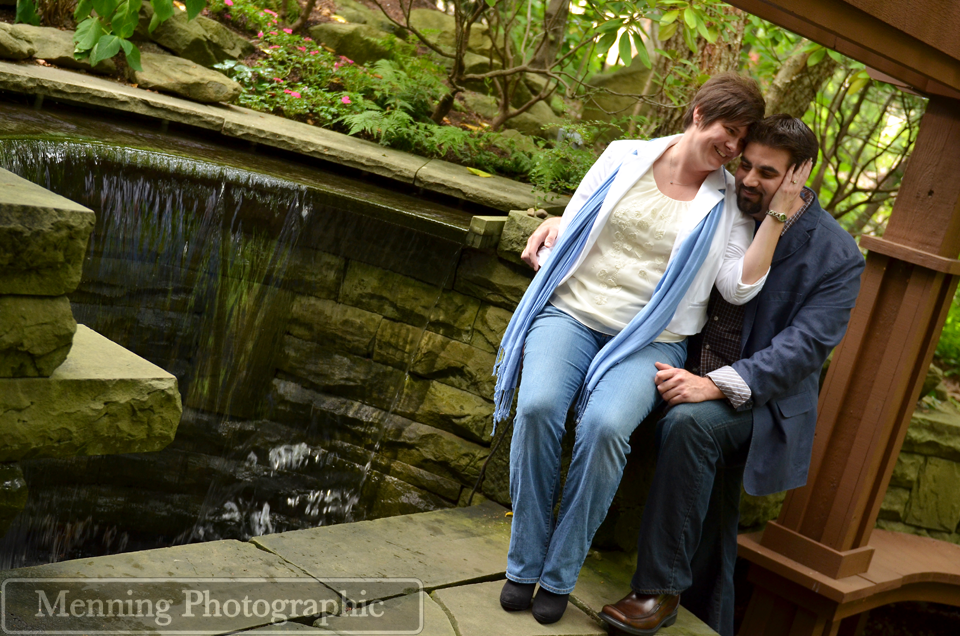 They are absolutely adorable.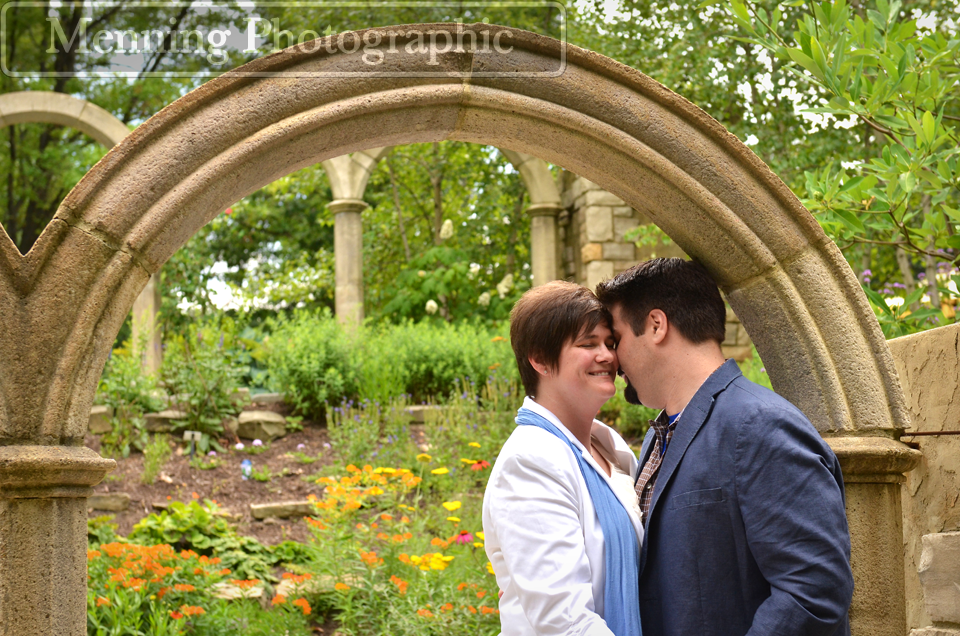 Lisa and Jim shared with us that sometimes it seems like special moments in their life together are, well, interesting. After they got engaged, Jim had a romantic dinner date planned with reservations at a nearby place that Lisa had been wanting to try. Sweet, right? Well, they didn't get to go because they had car trouble on the way from the Gardens to the restaurant. Of course, a little car trouble can't get in the way of love and the amazingly wonderful feeling you have when you get engaged. They were still on top of the world. 🙂 And they got to go to the restaurant after their engagement session.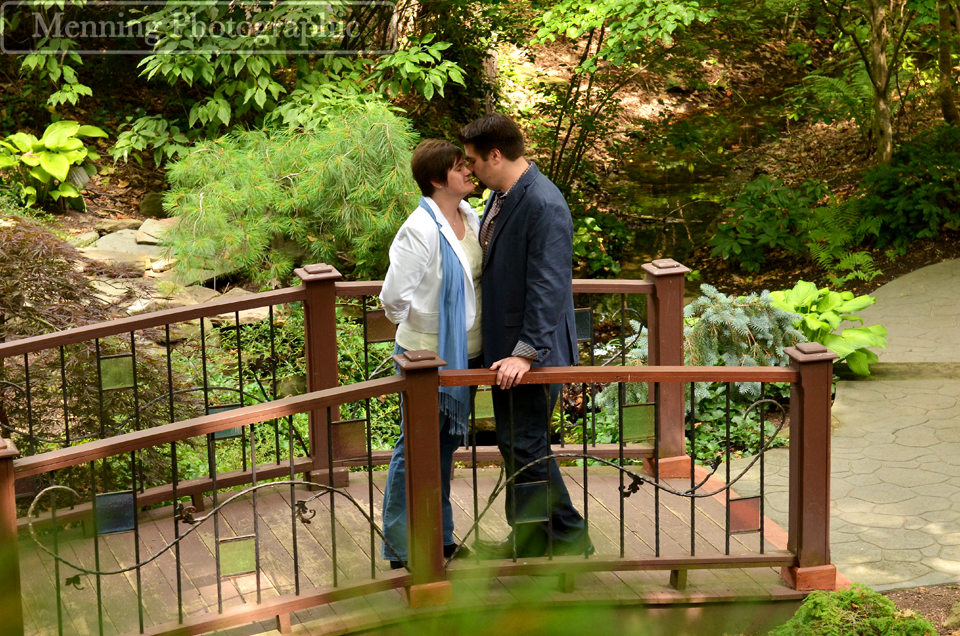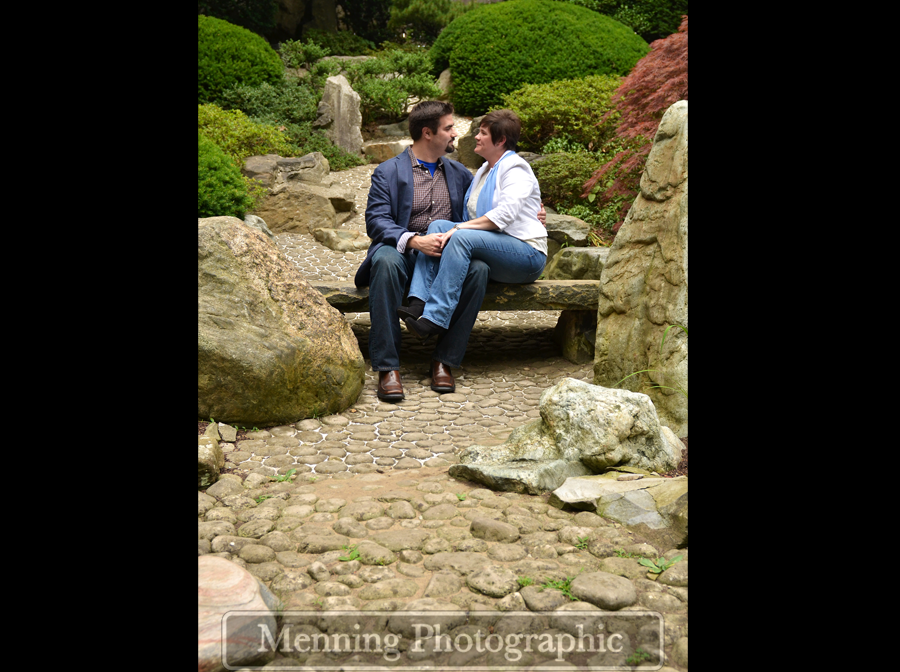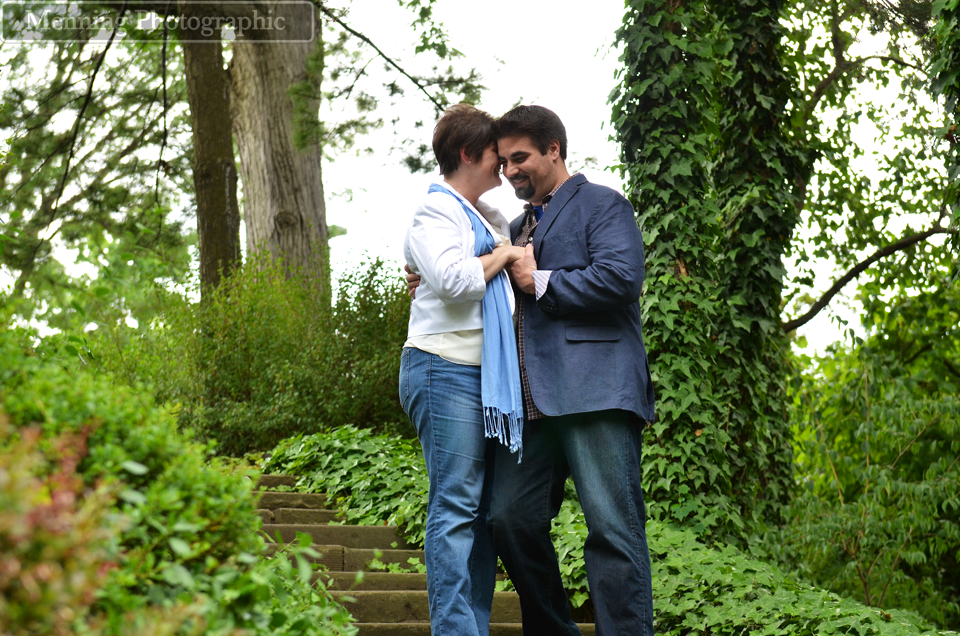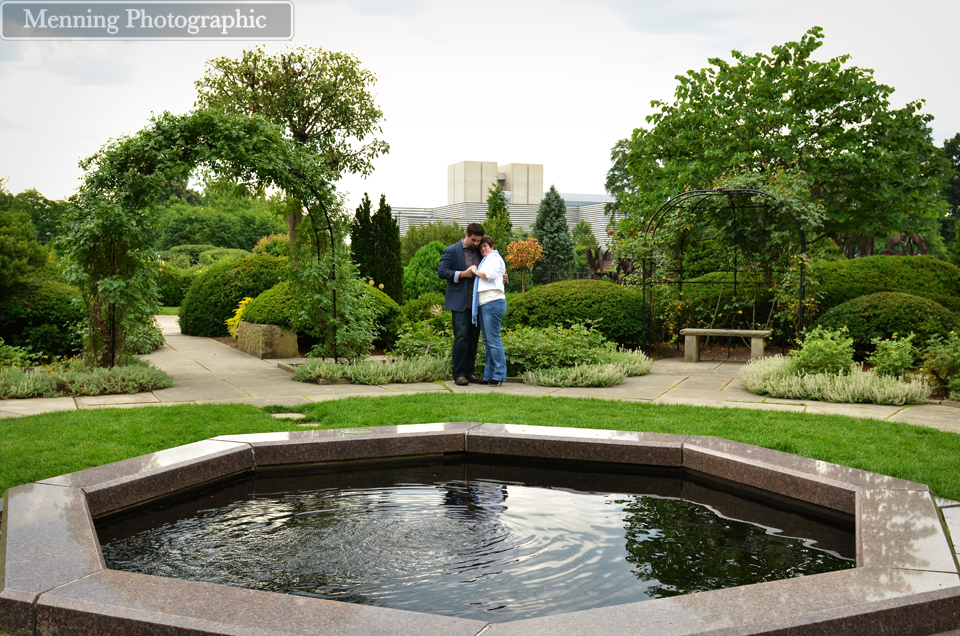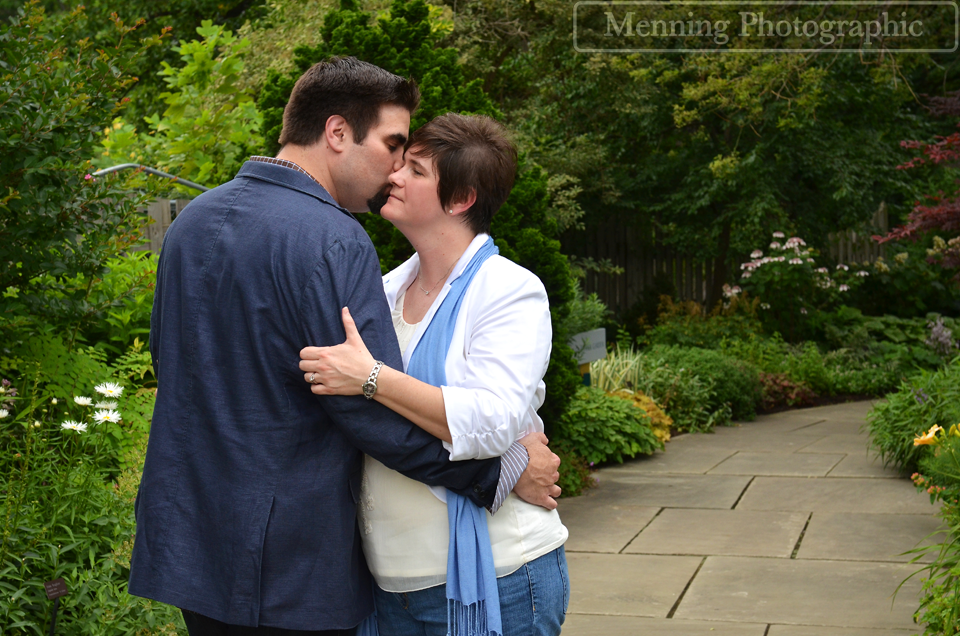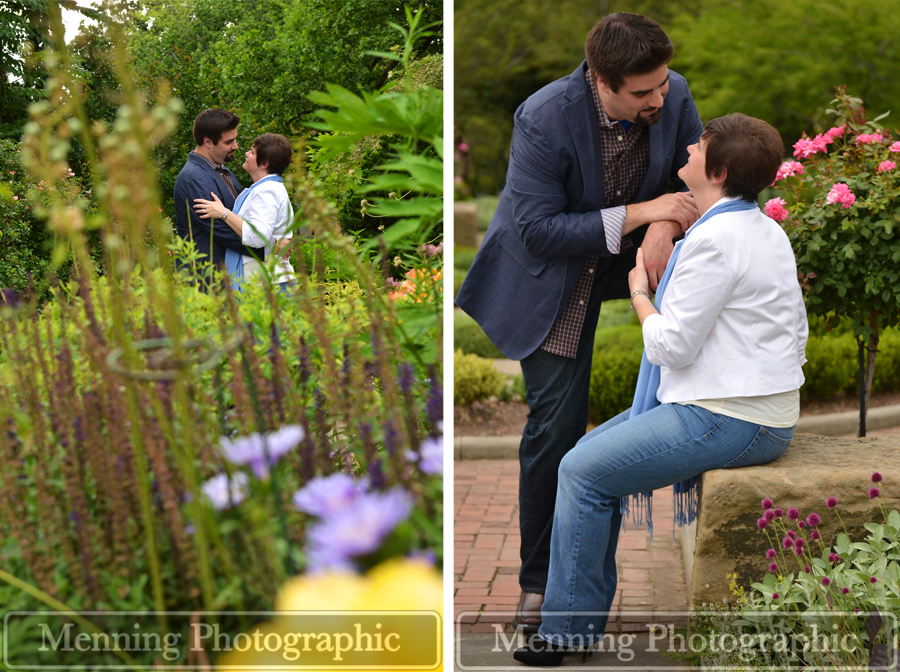 We're happy that we get to photograph their November 2012 wedding.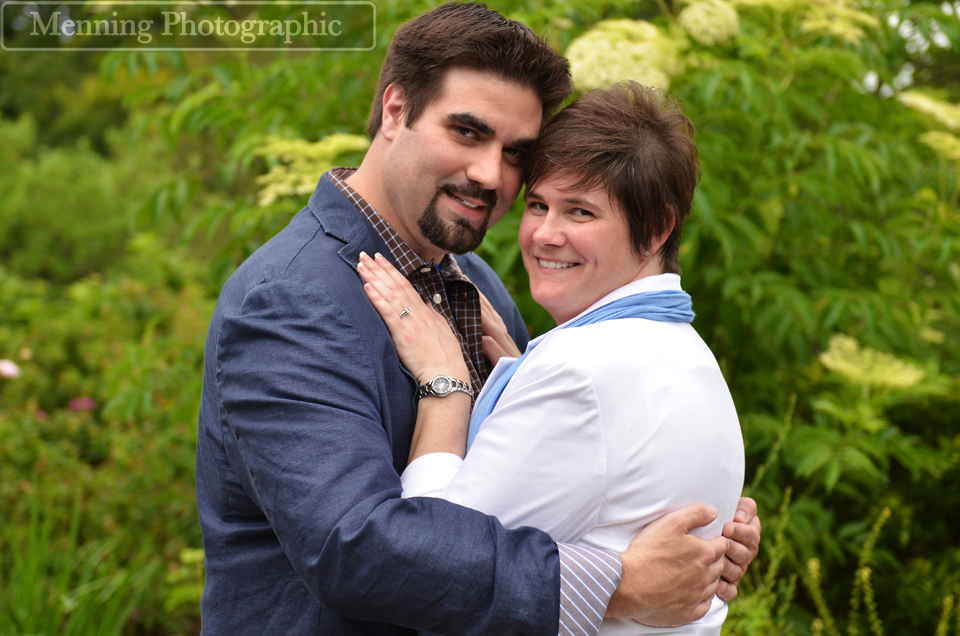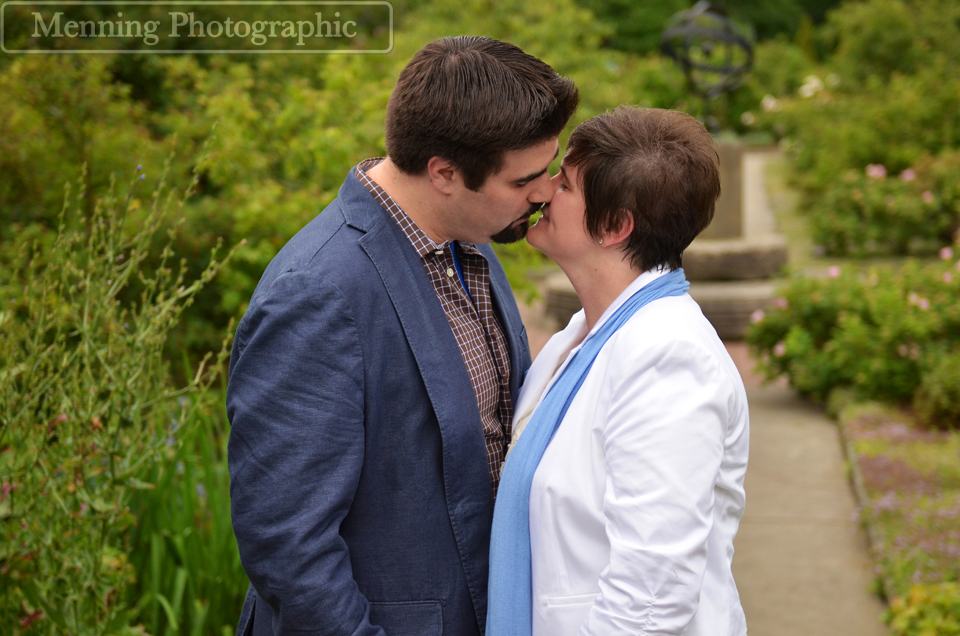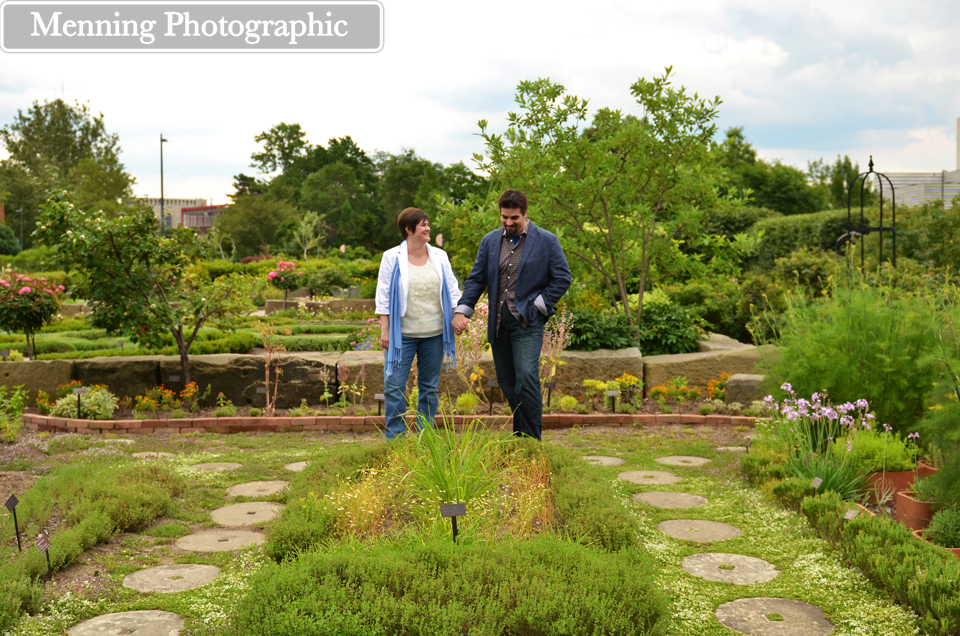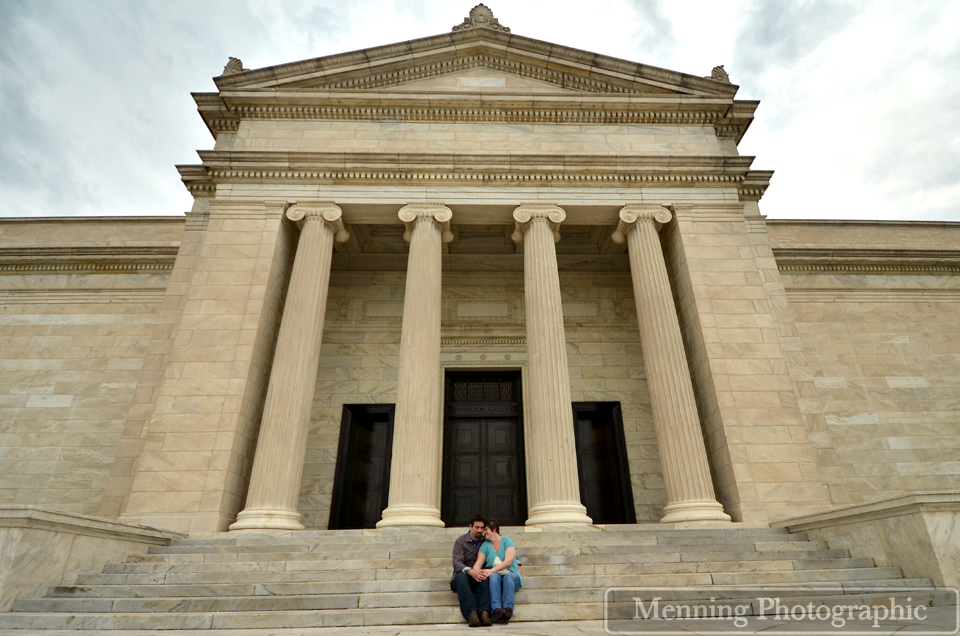 Everything about this engagement session was great; they are so affectionate.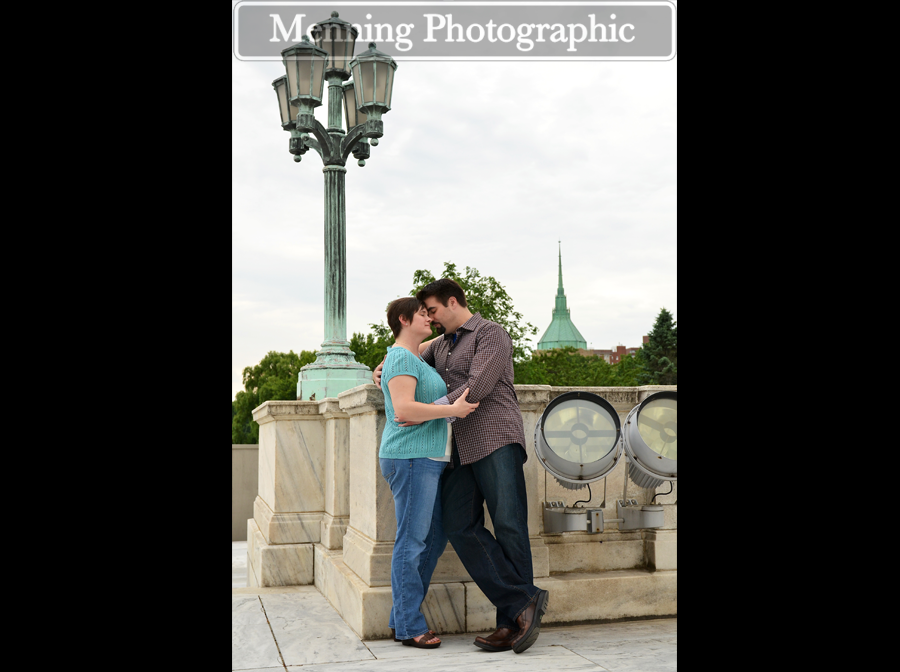 We stopped by the Museum of Art for a few photos.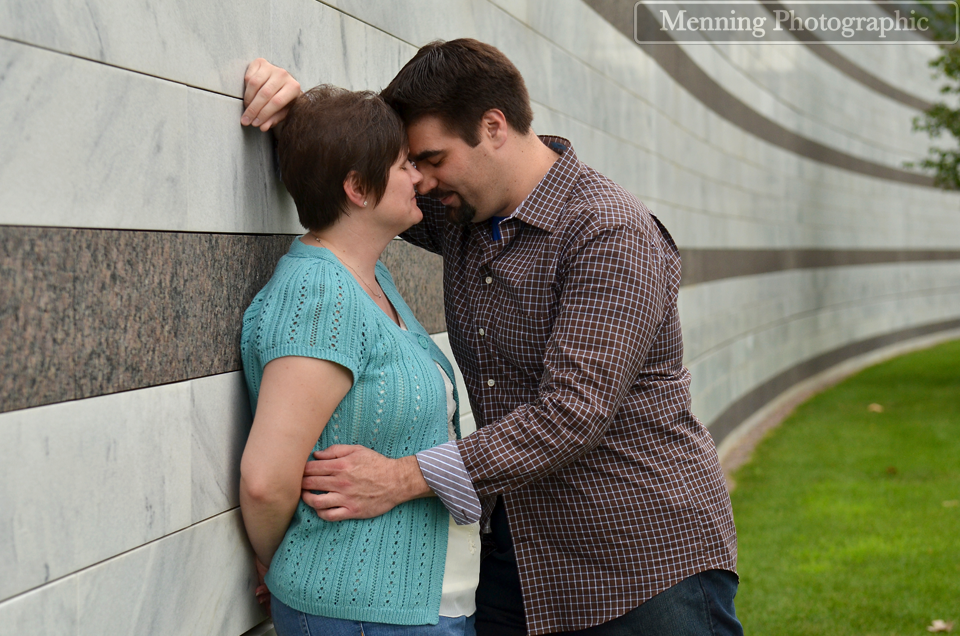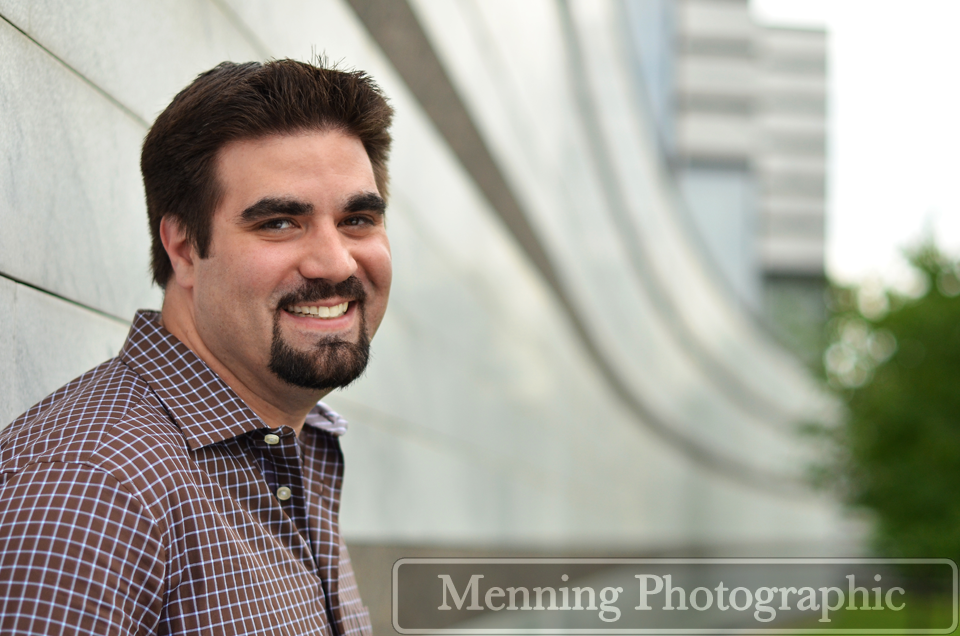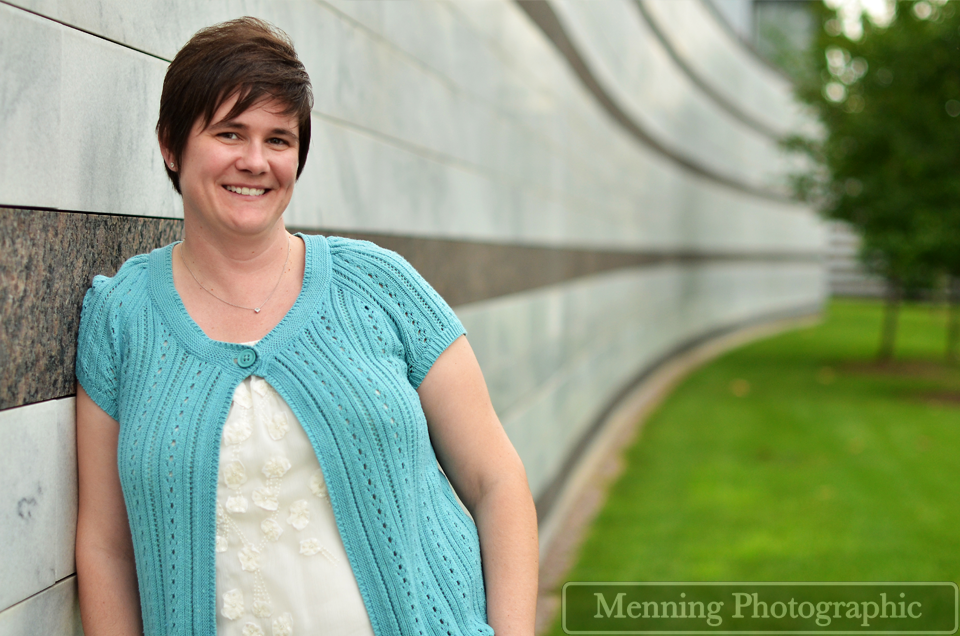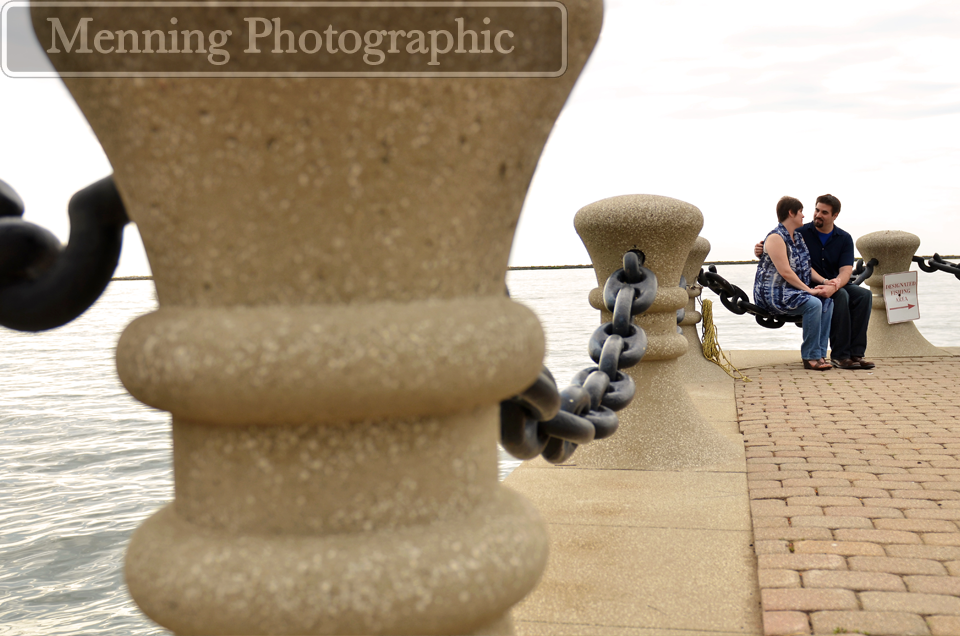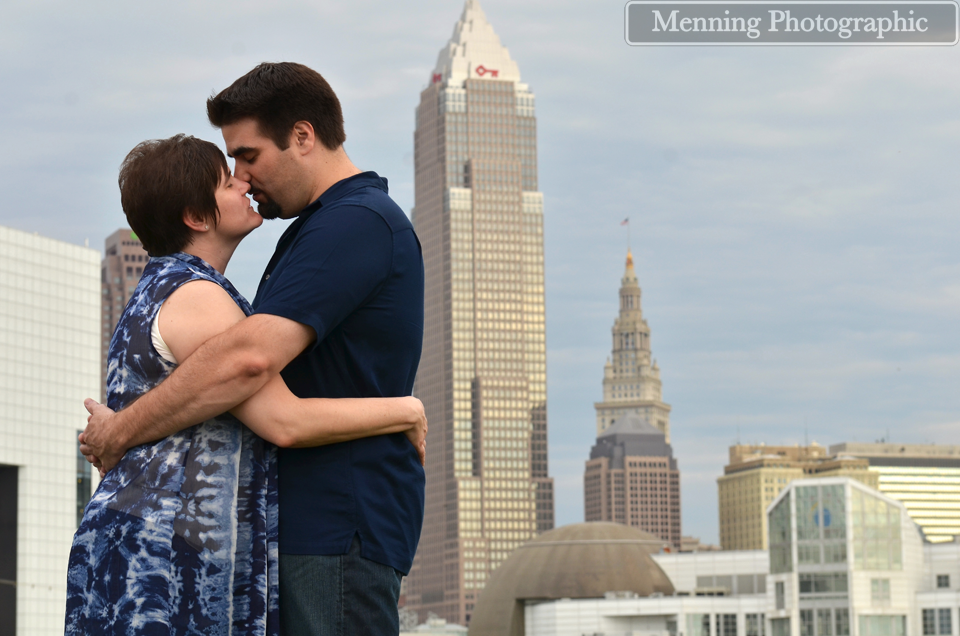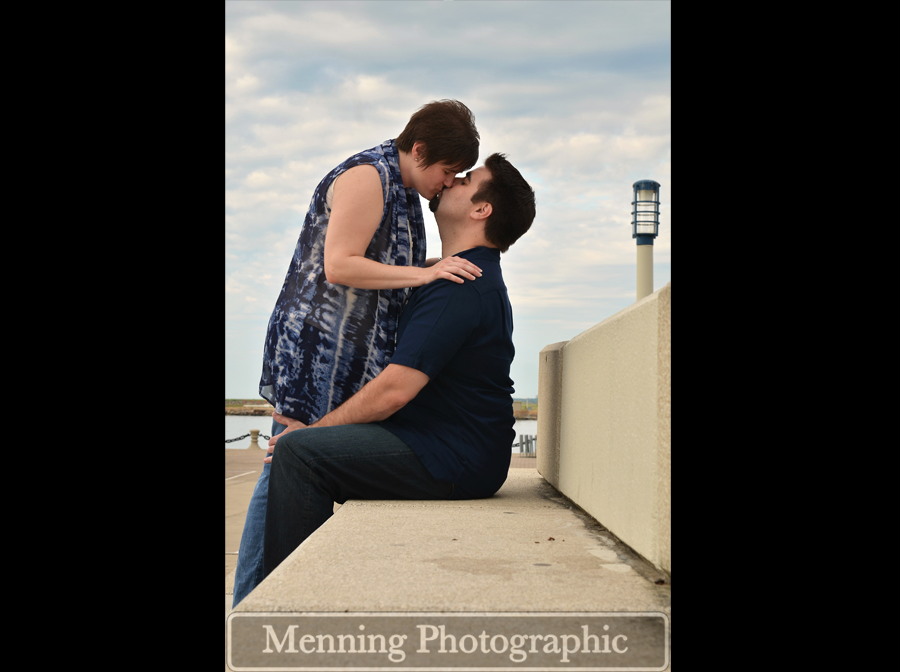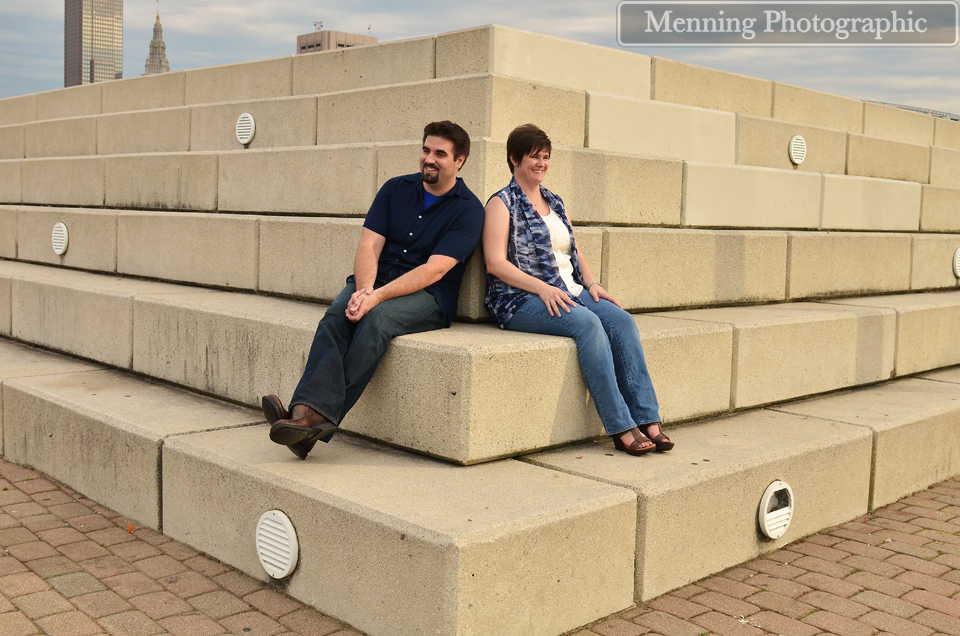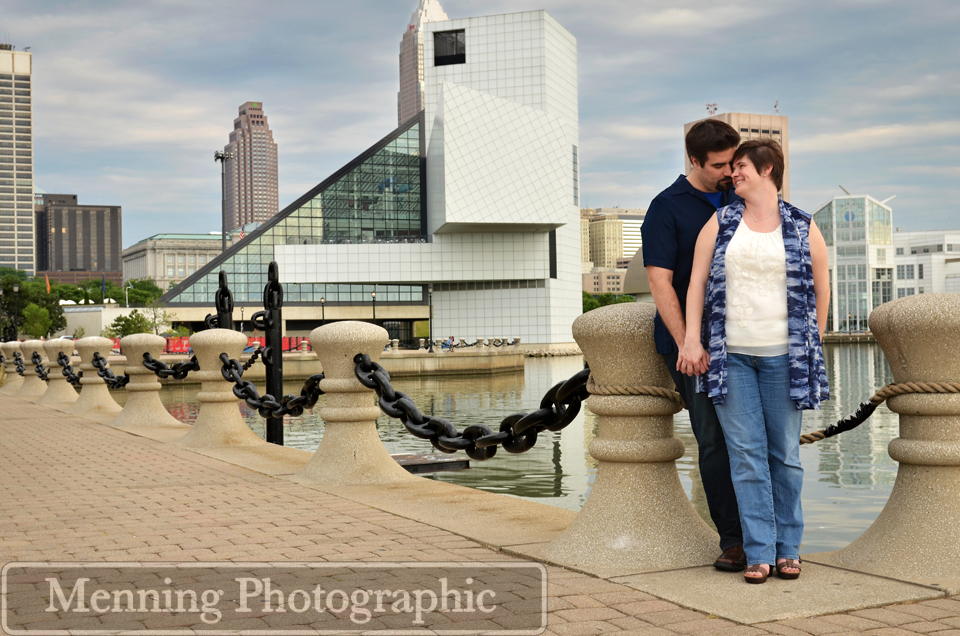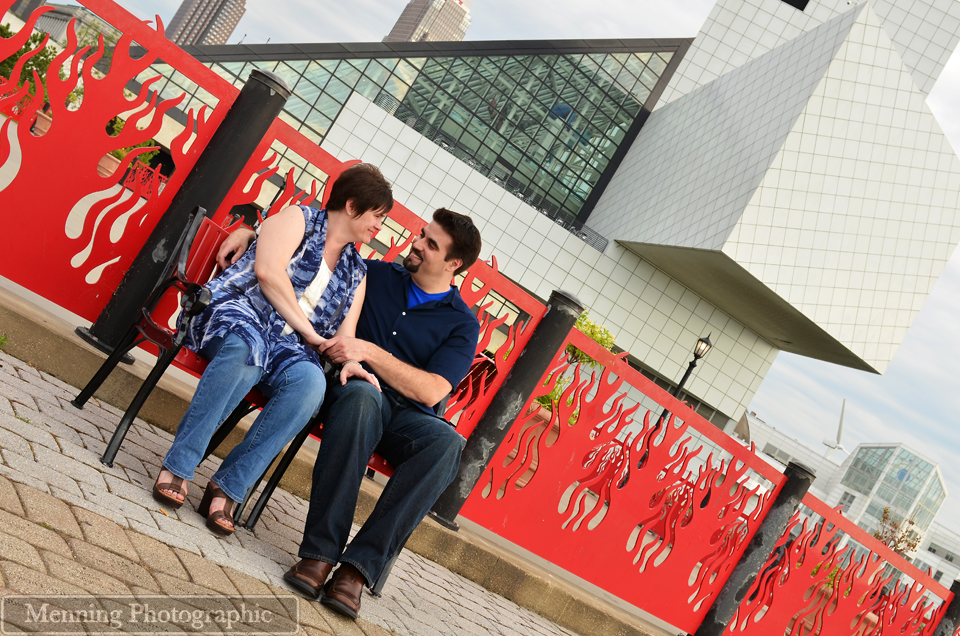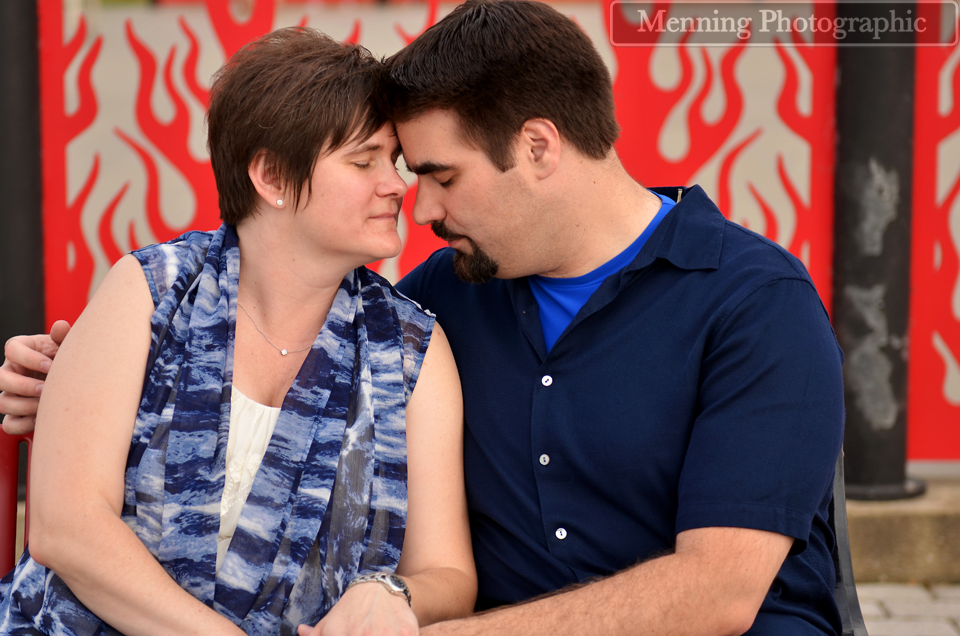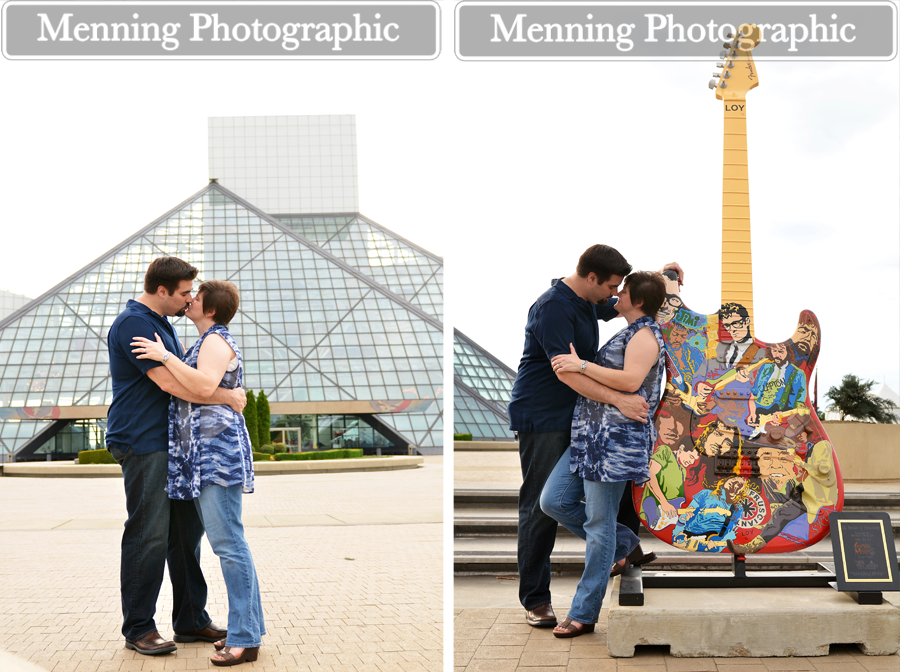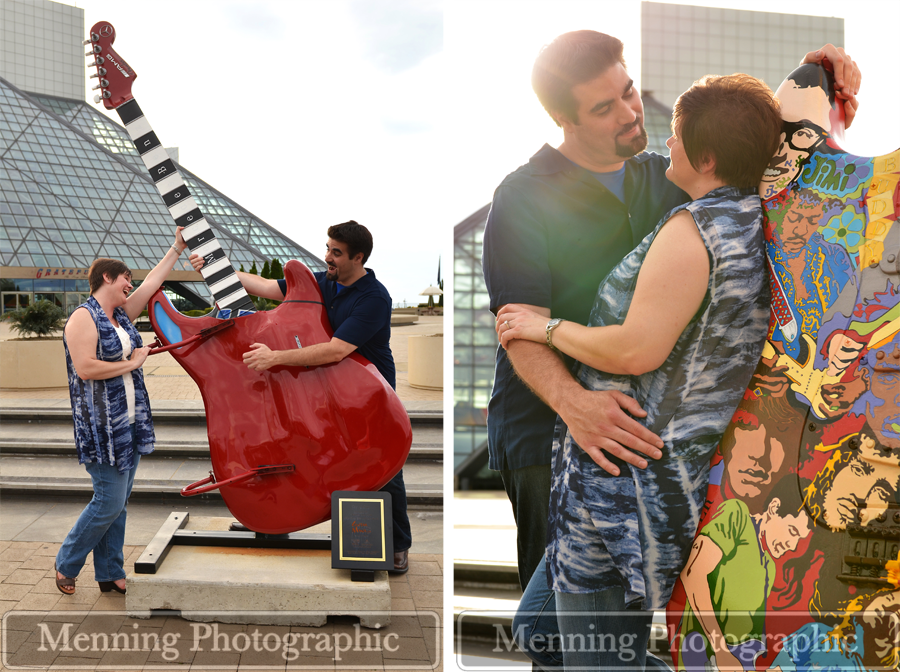 The Rock and Roll Hall of Fame was our last stop for engagement photos.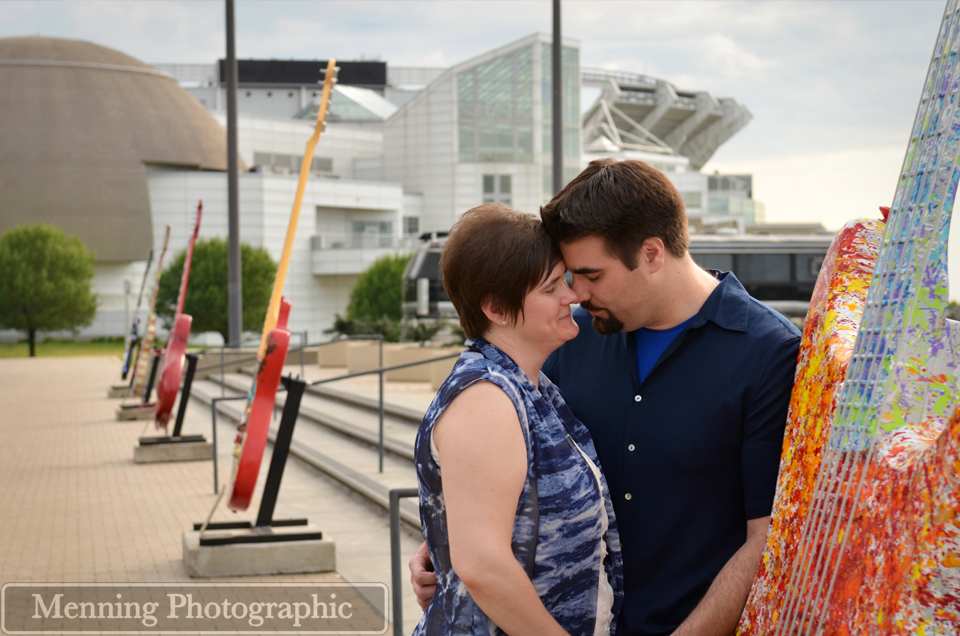 This was fun! Let us know what you think in the comments section. 🙂 Email us about your engagement photos at info@menningphotographic.com.