We had an absolutely beautiful day with John and Angela. They're one of those couples with a paradox; they're so chill and comfortable together, but they're completely intensely in love. Â Does that make sense? Well, it doesn't have to make sense. These two are perfect together and had a fantastic wedding day surrounded by people extremely happy to celebrate their love for each other.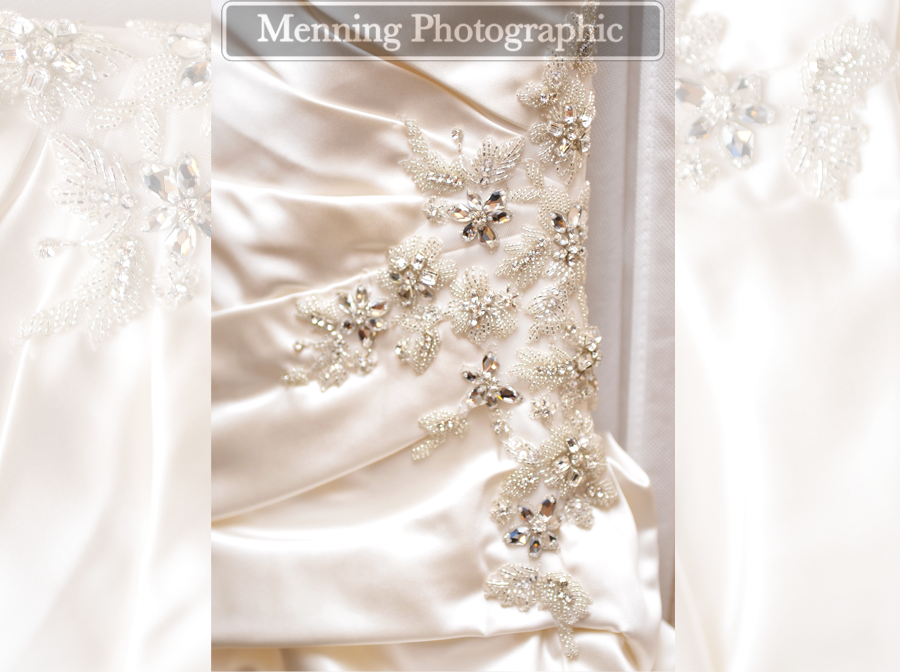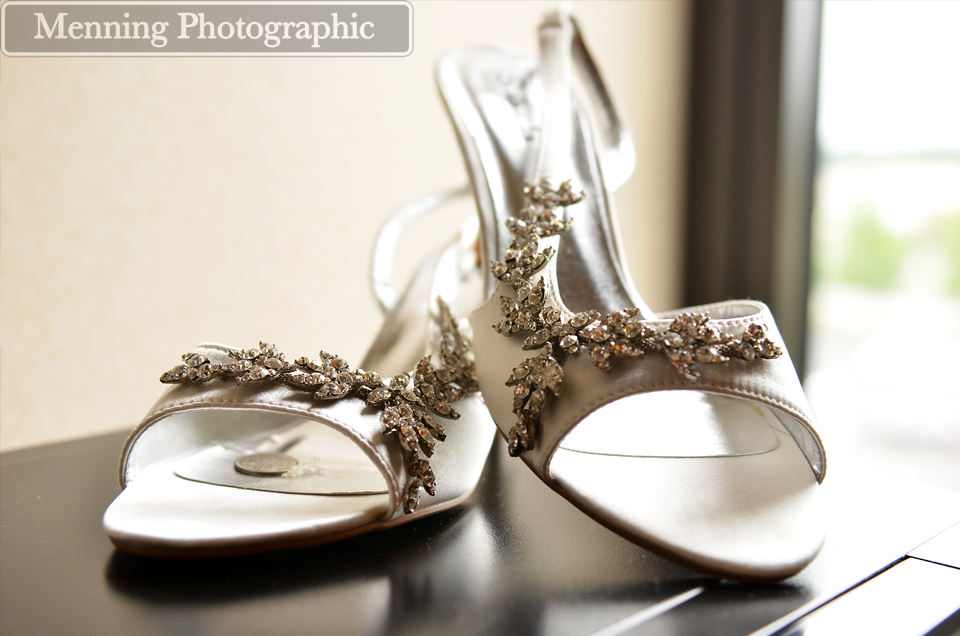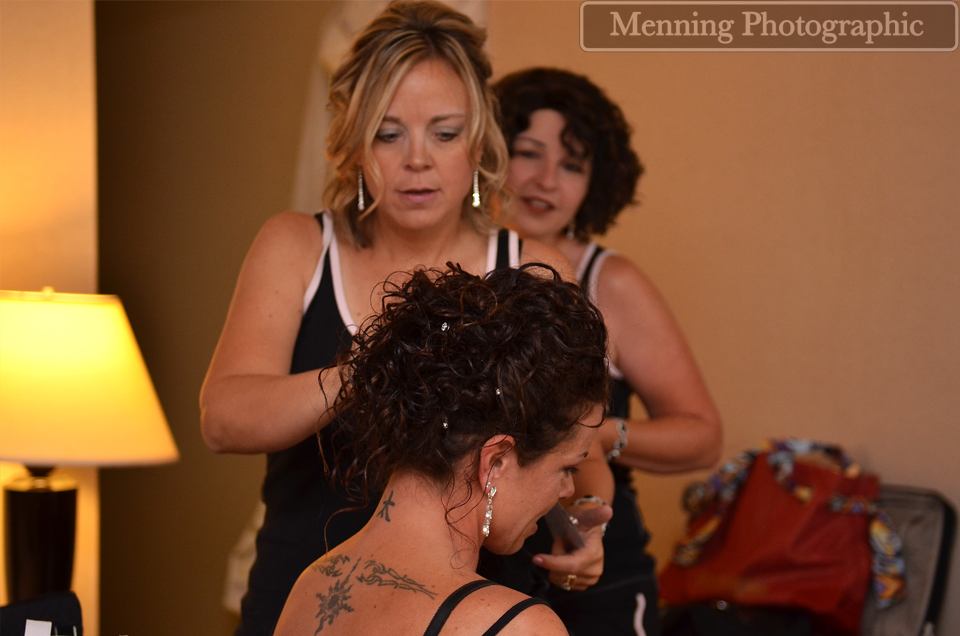 Angela's friend Courtney brought her the most thoughtful keepsake to place in her bouquet. She placed a photo of her late father there so he could be there to walk her down the aisle.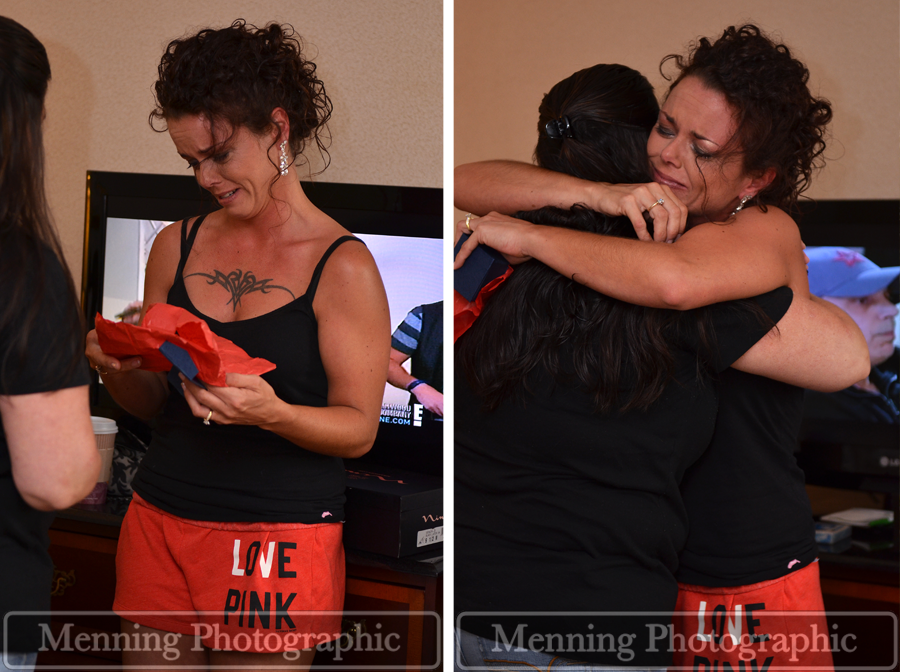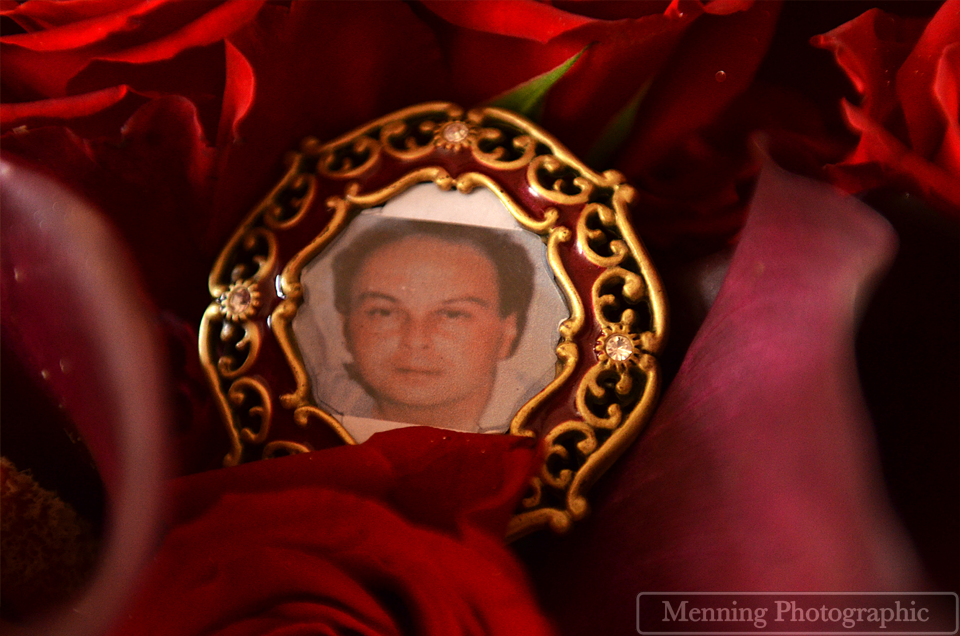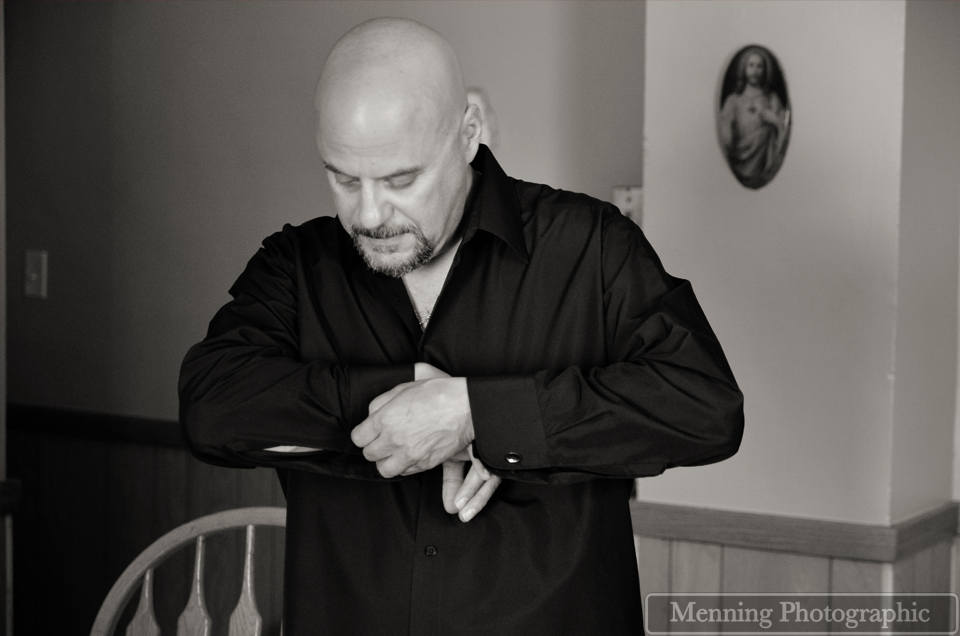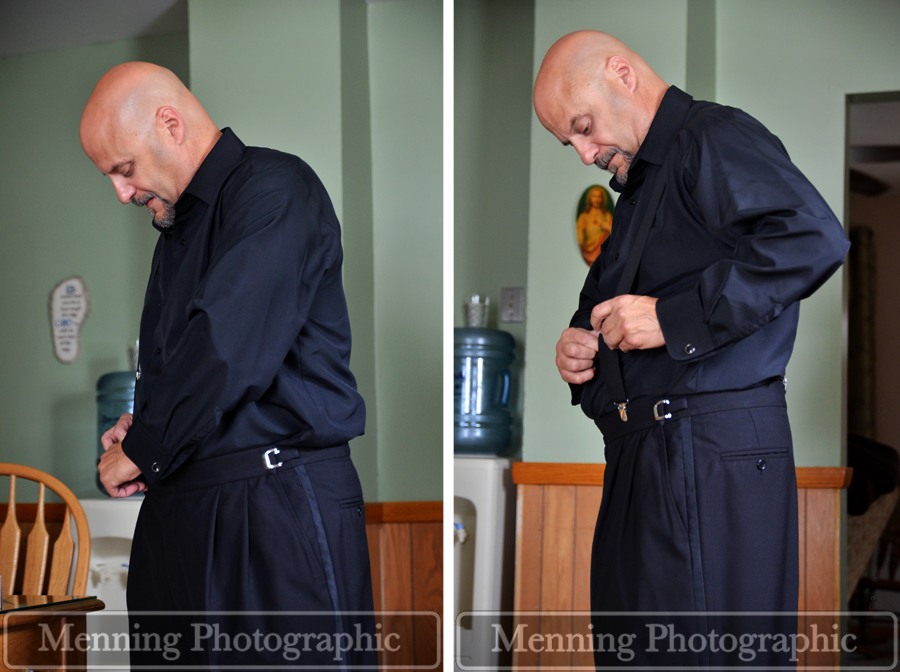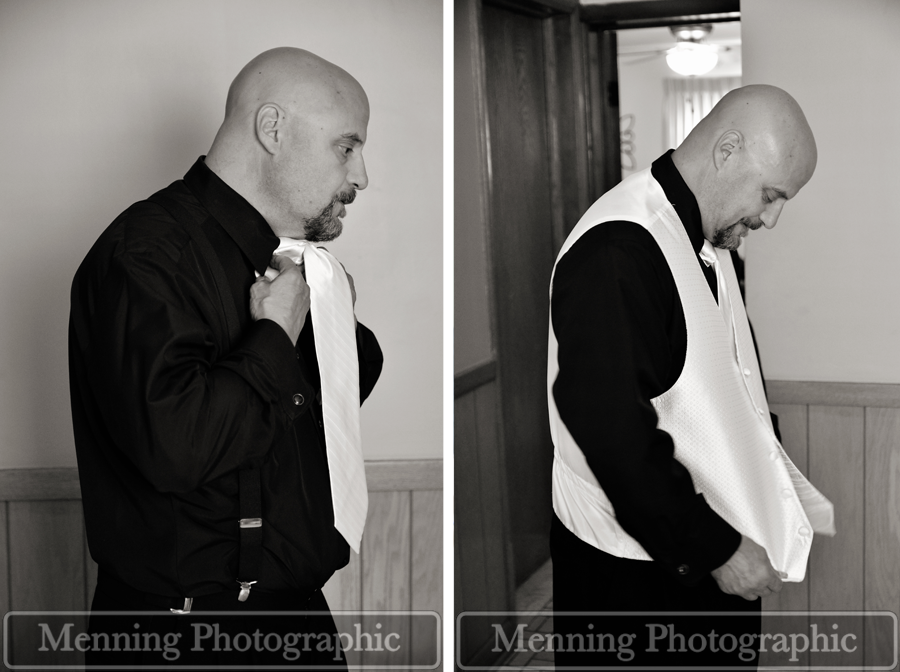 She was all smiles all day. I love smiley brides!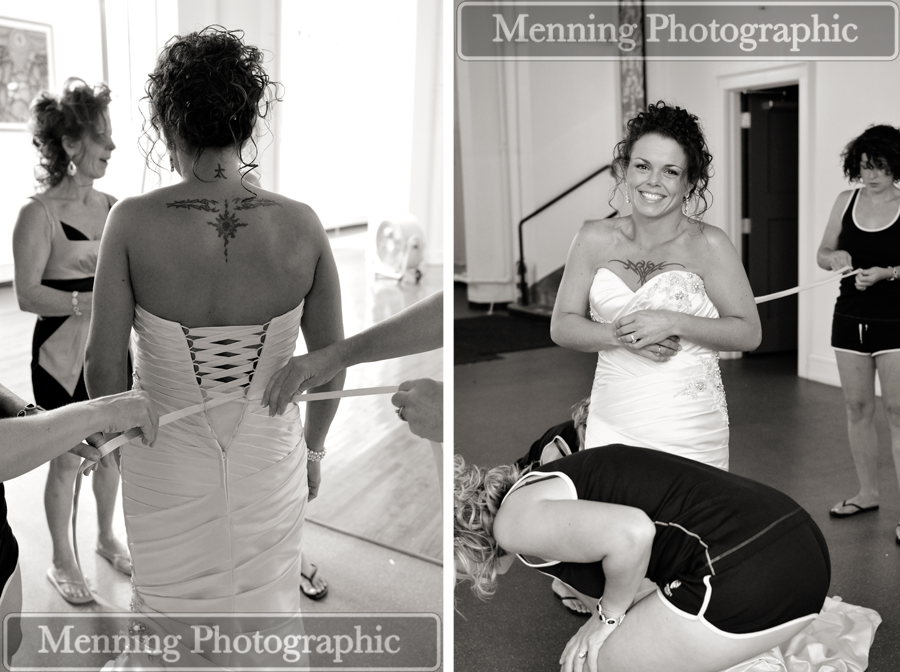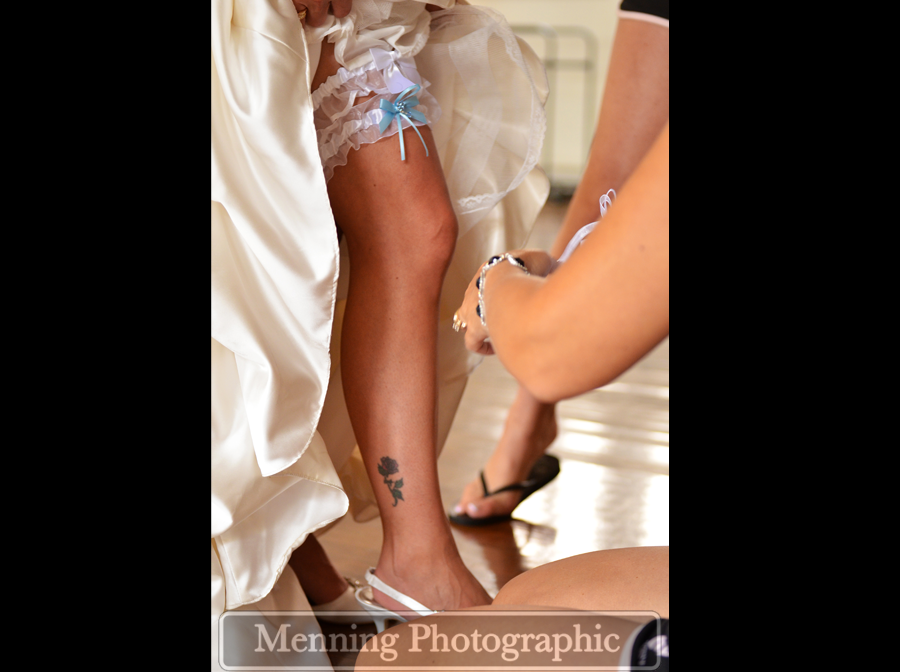 St. Patrick's in Youngstown definitely made for a stunning background for some wedding photographs.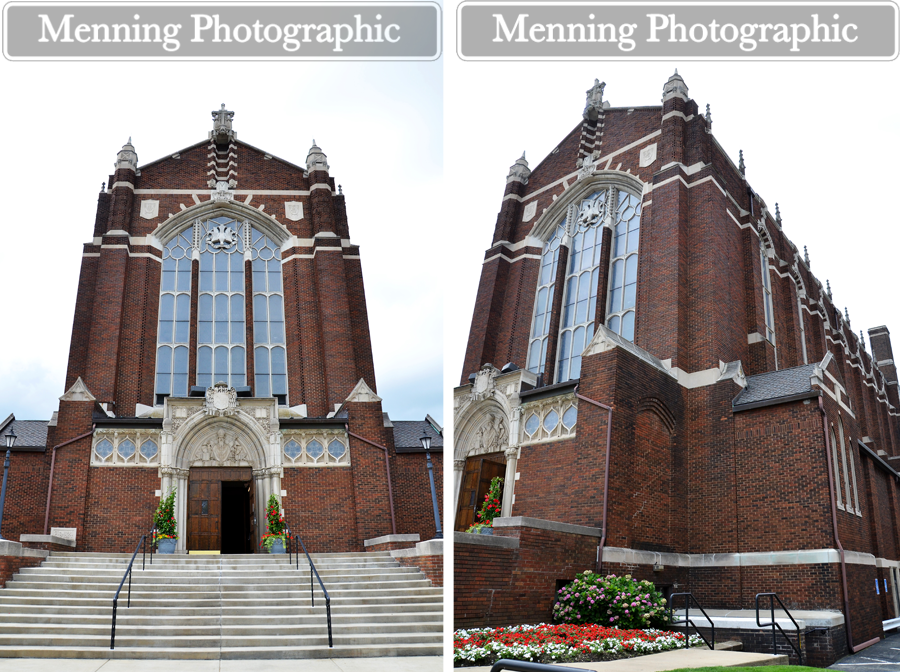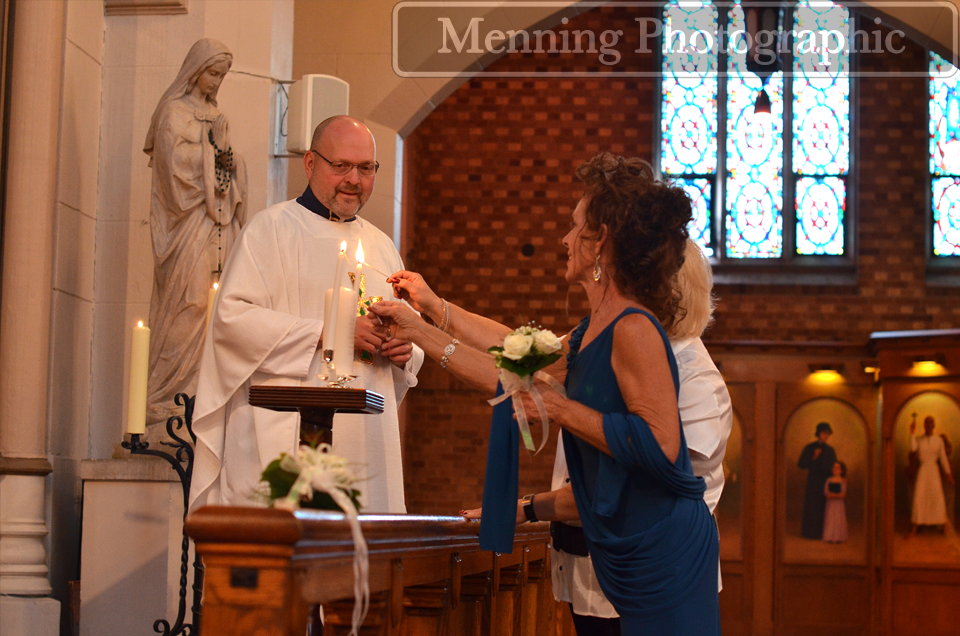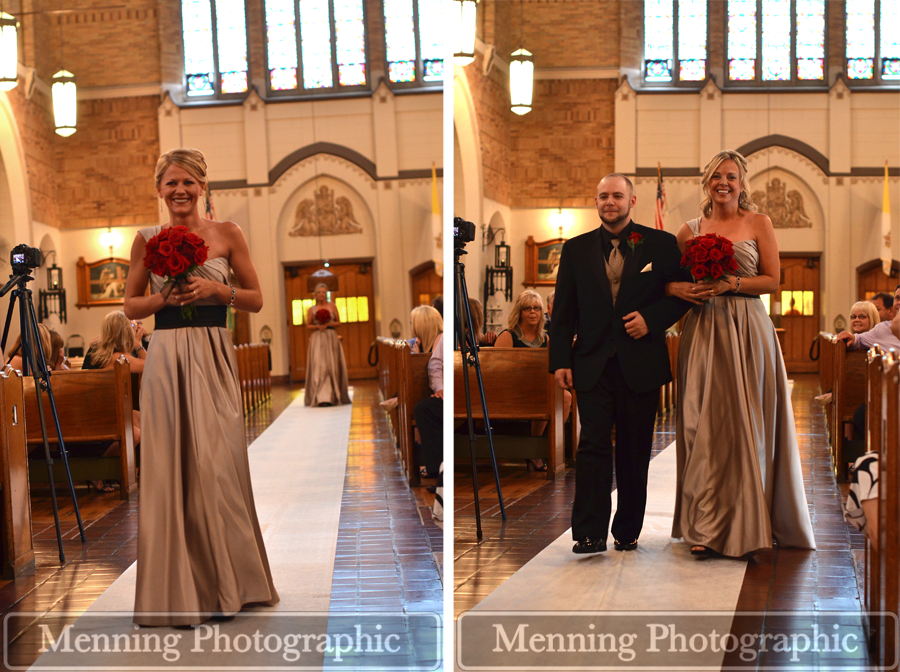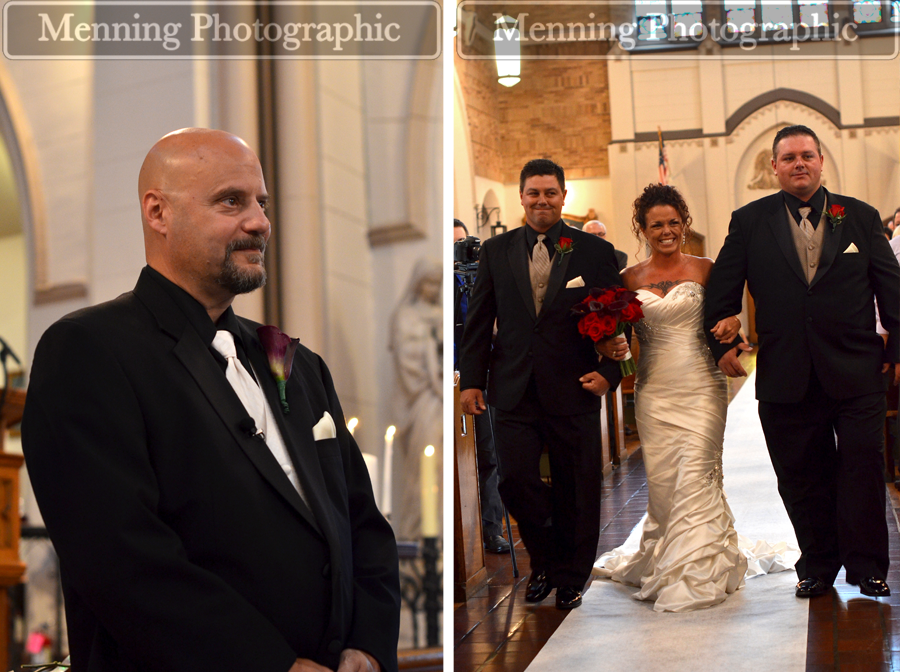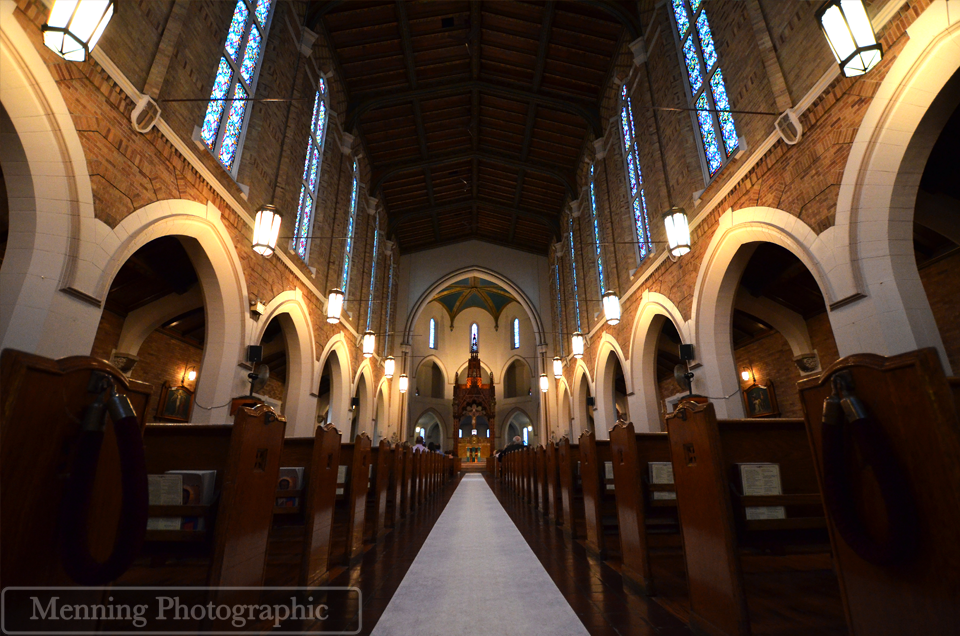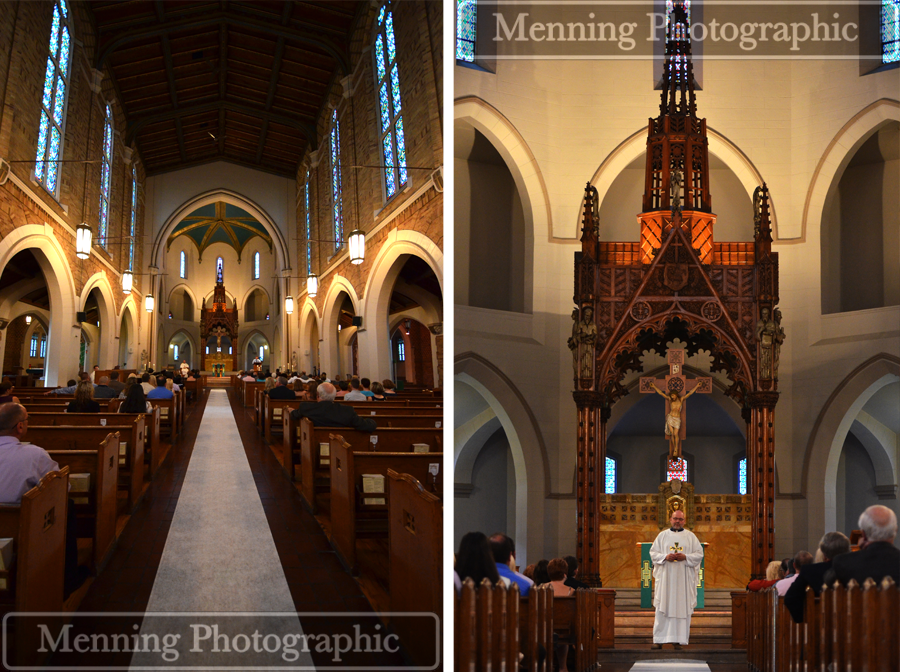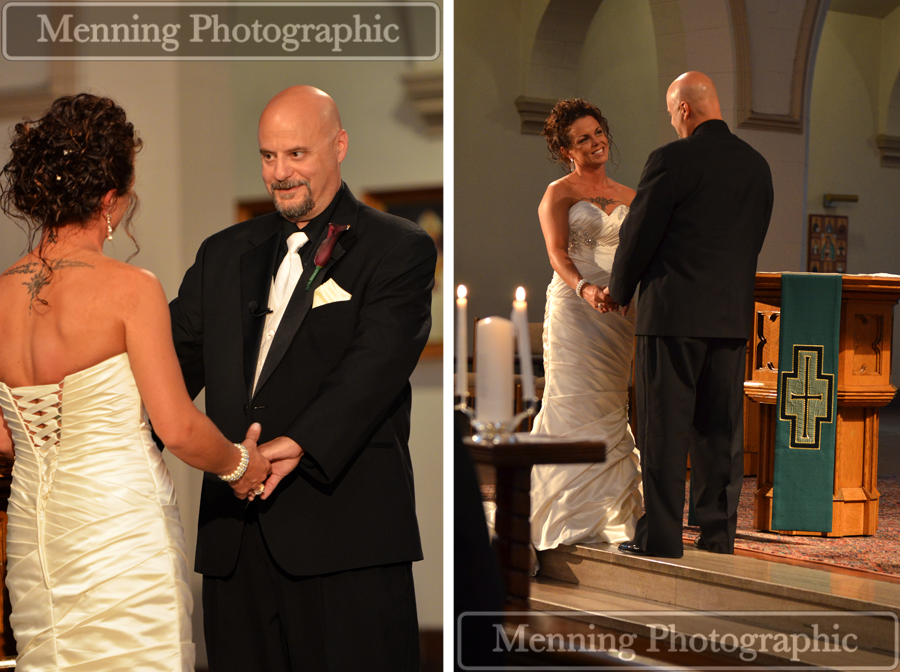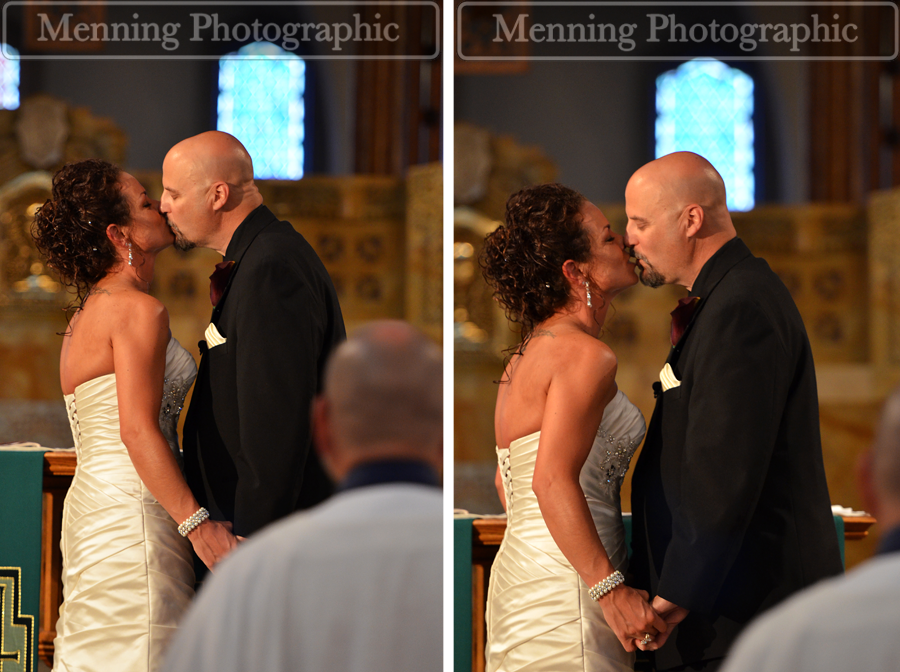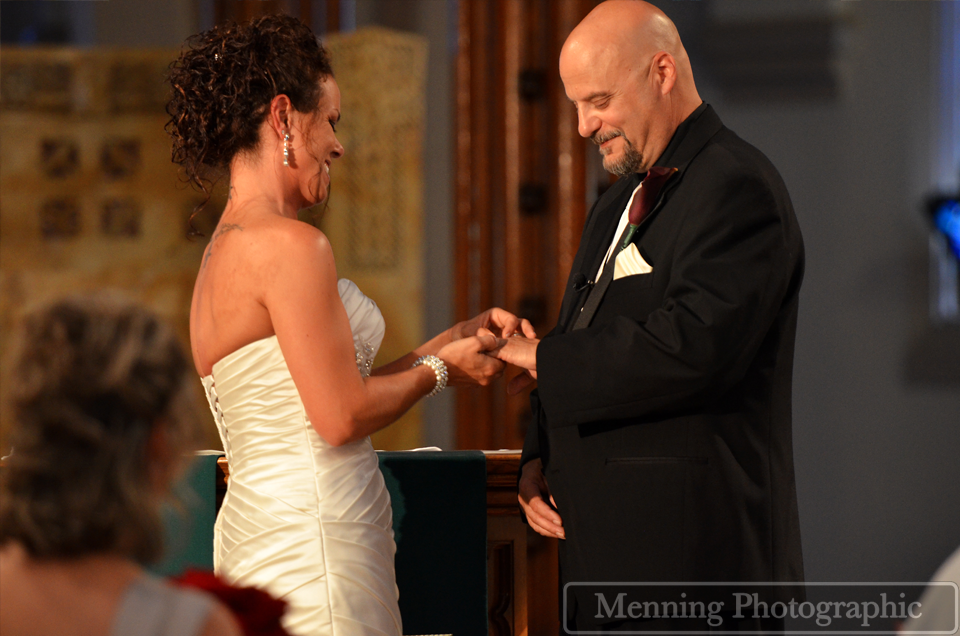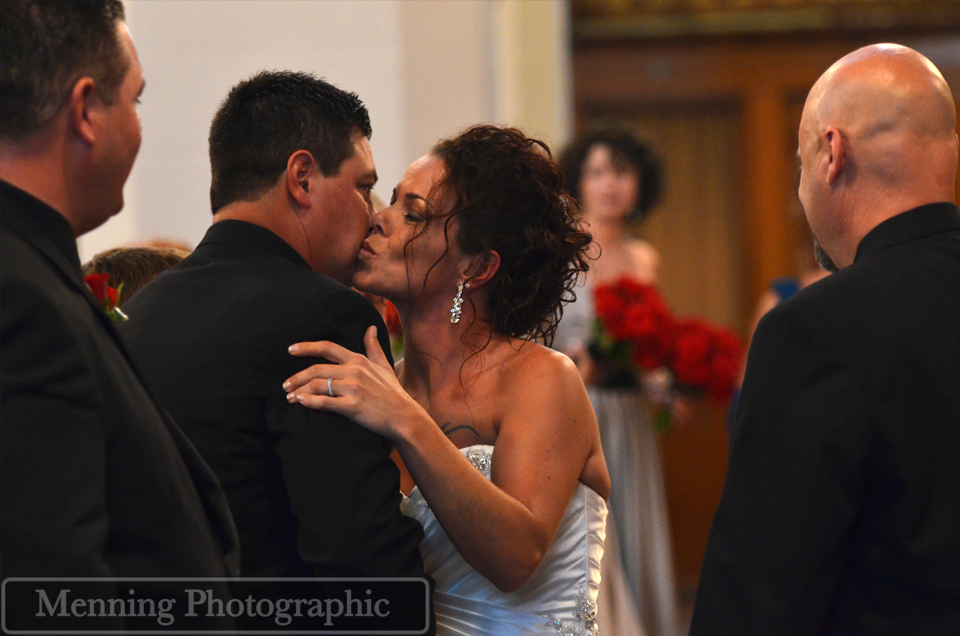 The good lookin' new family!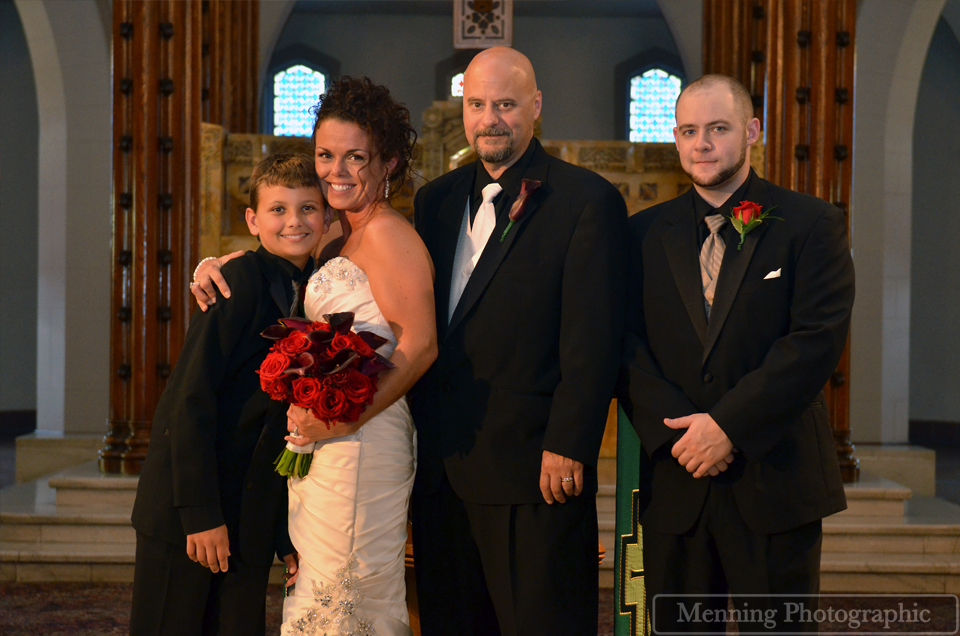 We really enjoy when time permits us to implement elements of the couples' personality to the wedding photographs.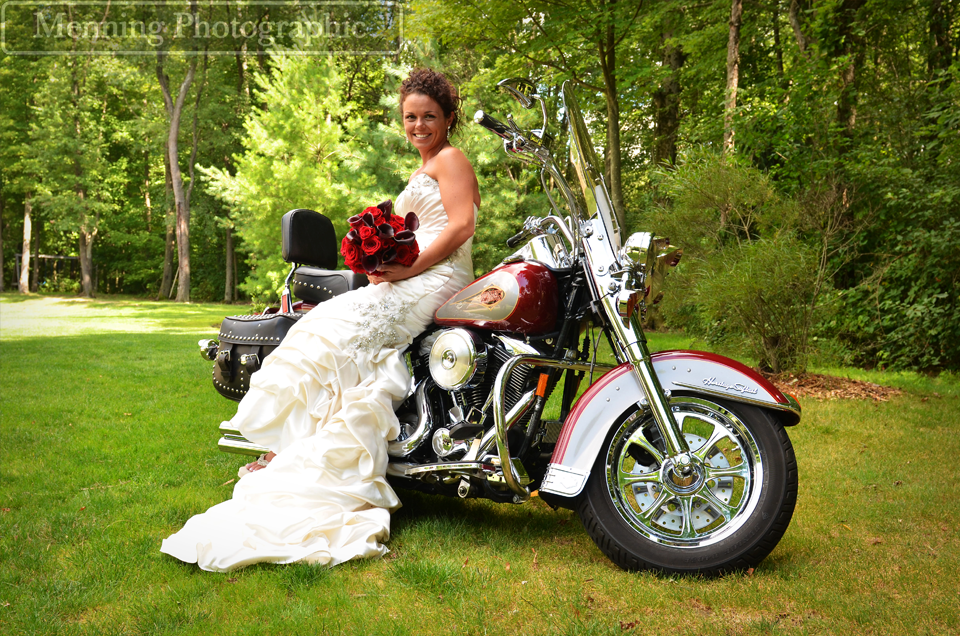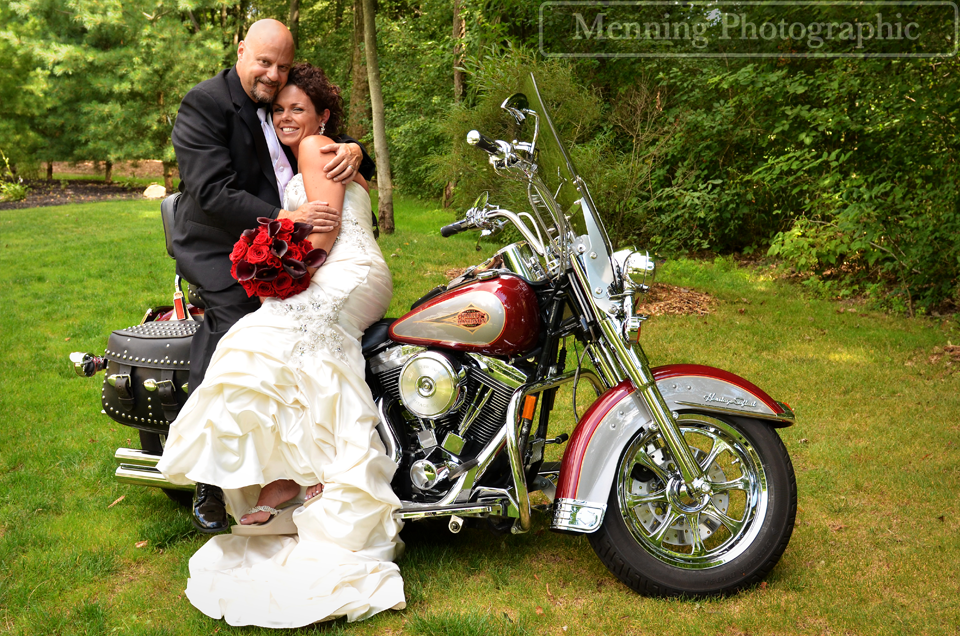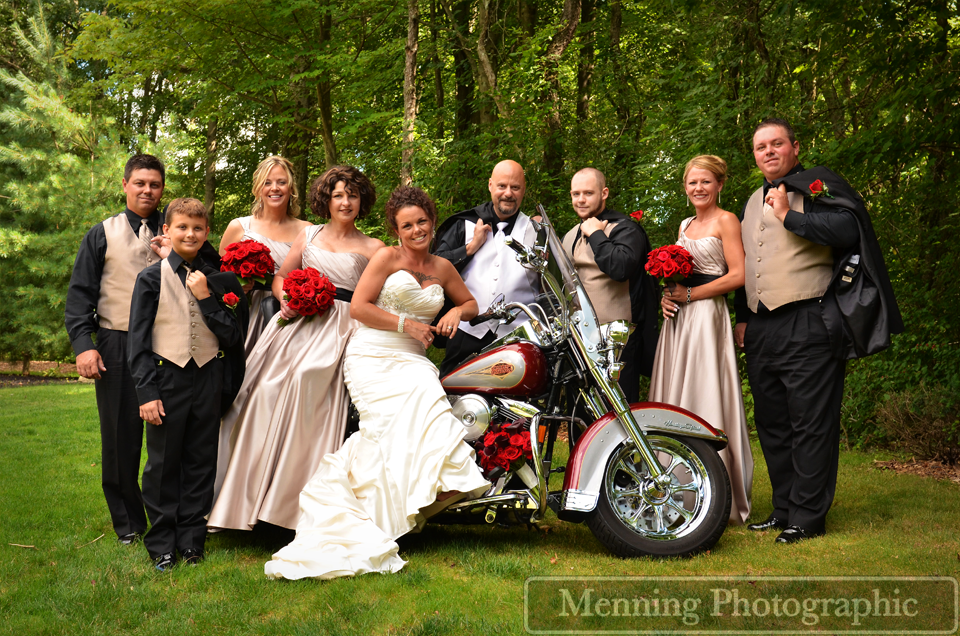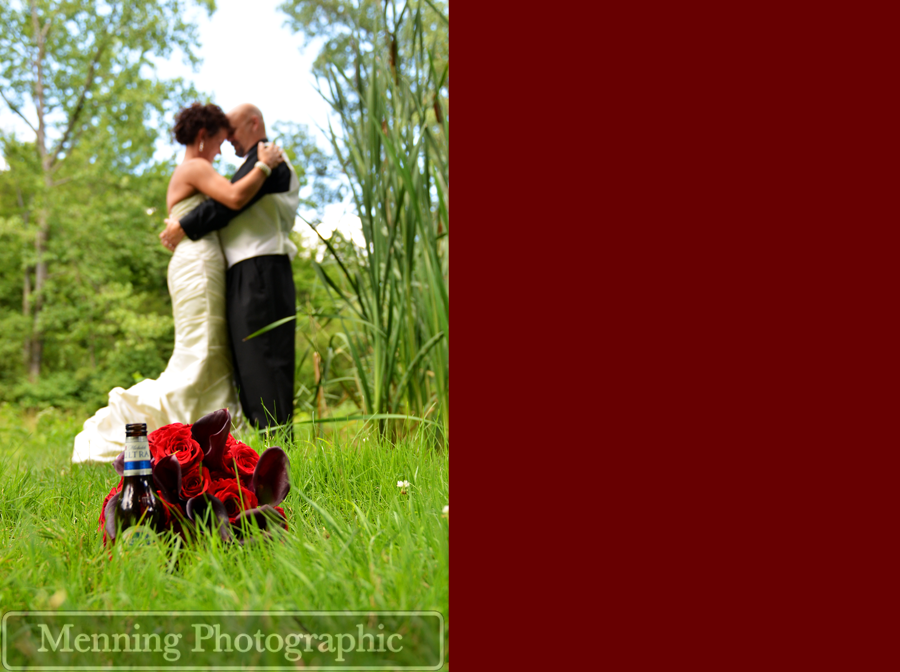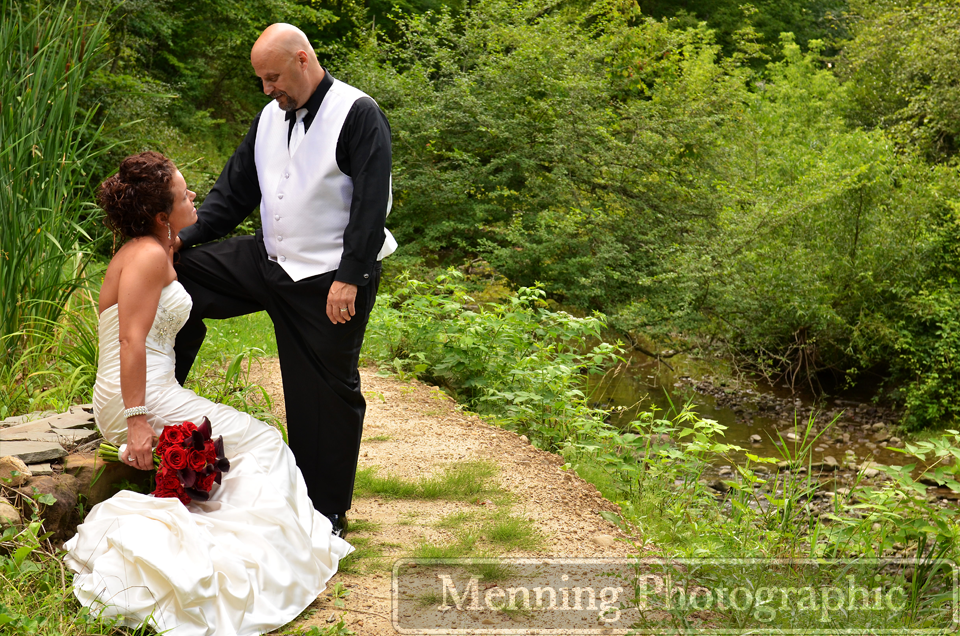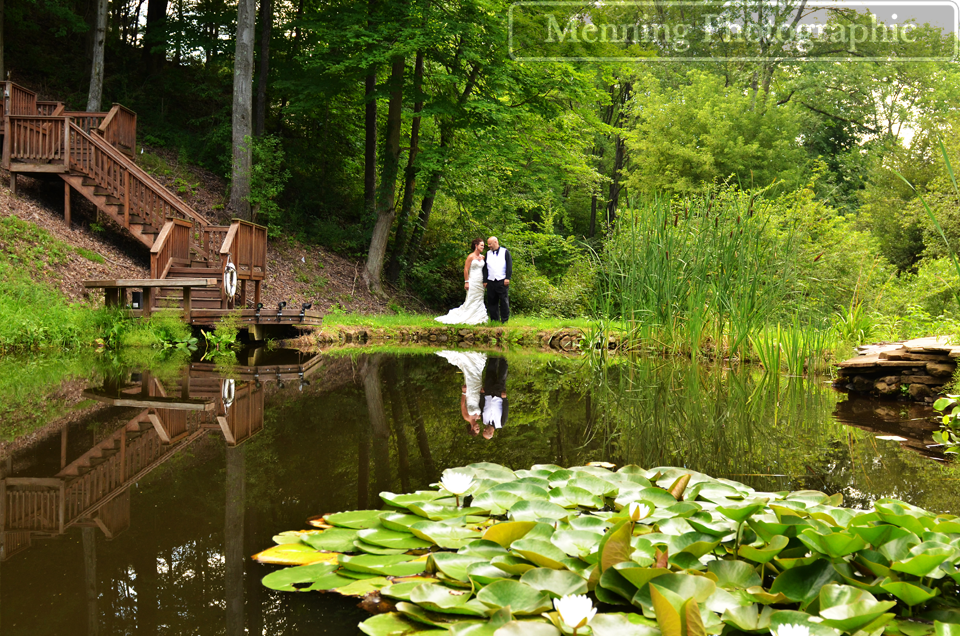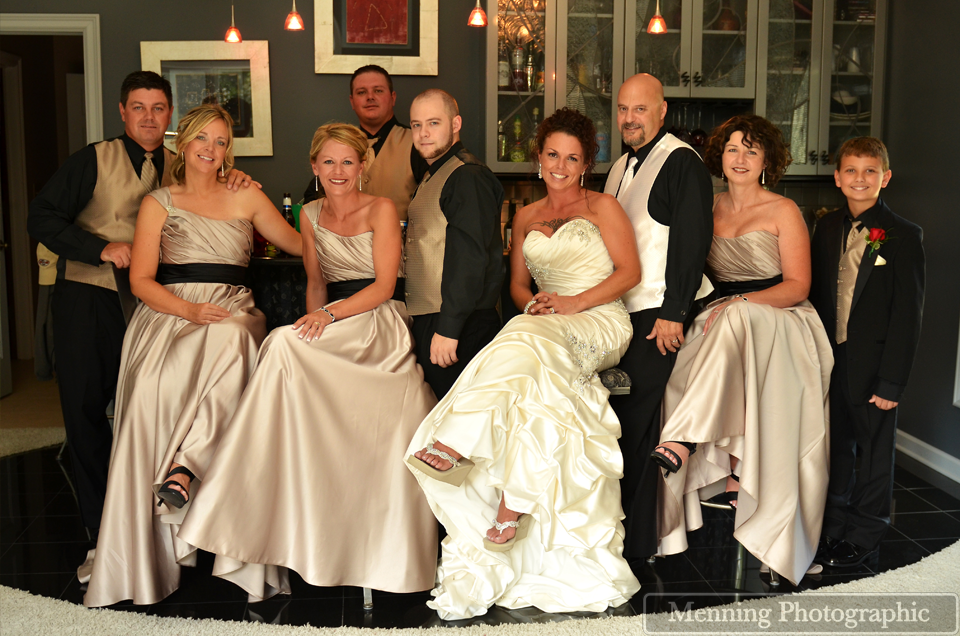 Their gorgeous cake was from Clarencedale Cakes. It contained verses from 1st Corinthians chapter 13.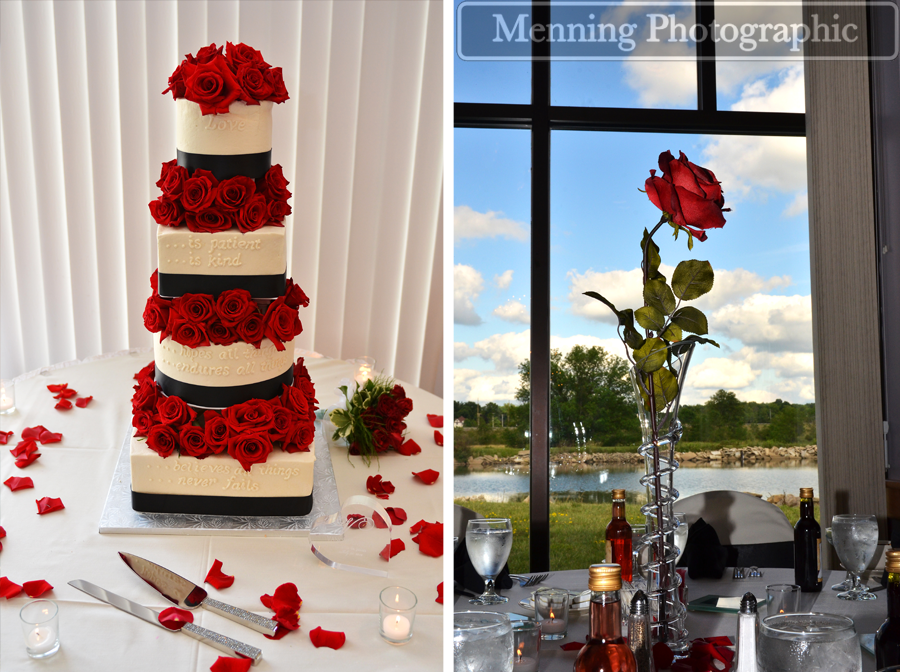 Their reception was at the gorgeous Avion on the Water. The staff there is so kind, and the atmosphere is great for a midsummer wedding, as guests can enjoy themselves inside or on the patio by the lake.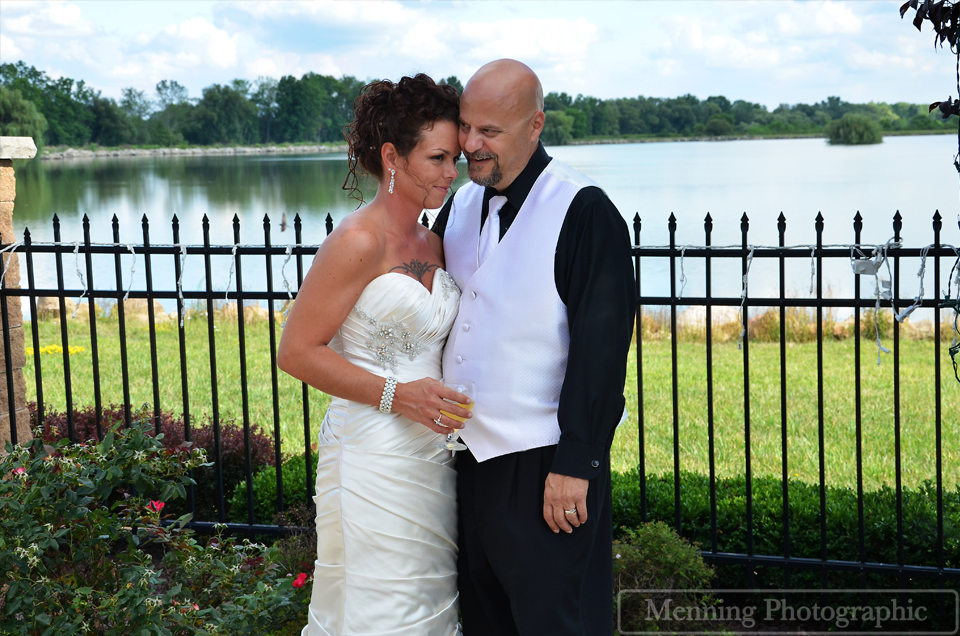 Toasts: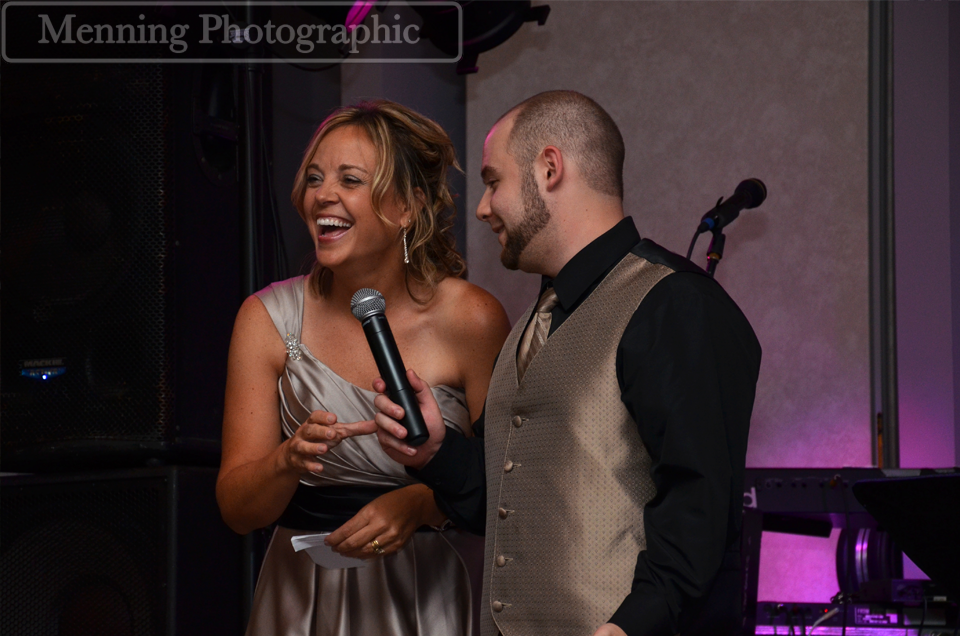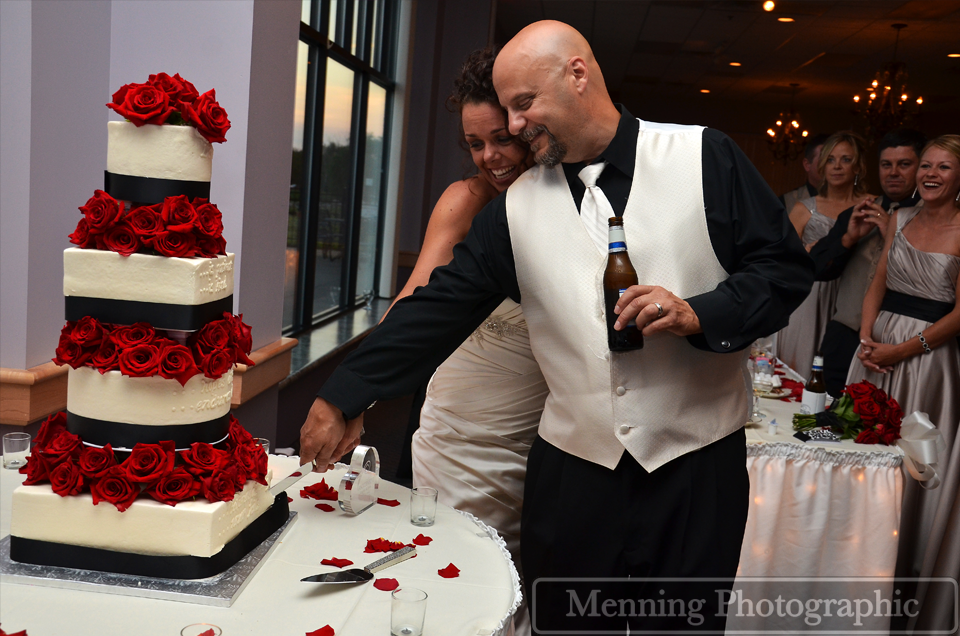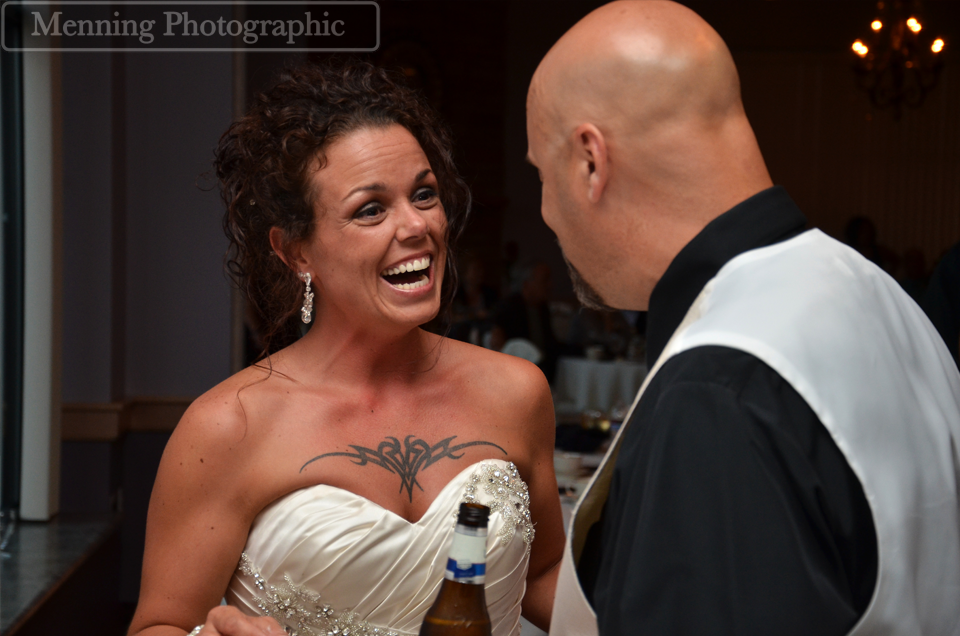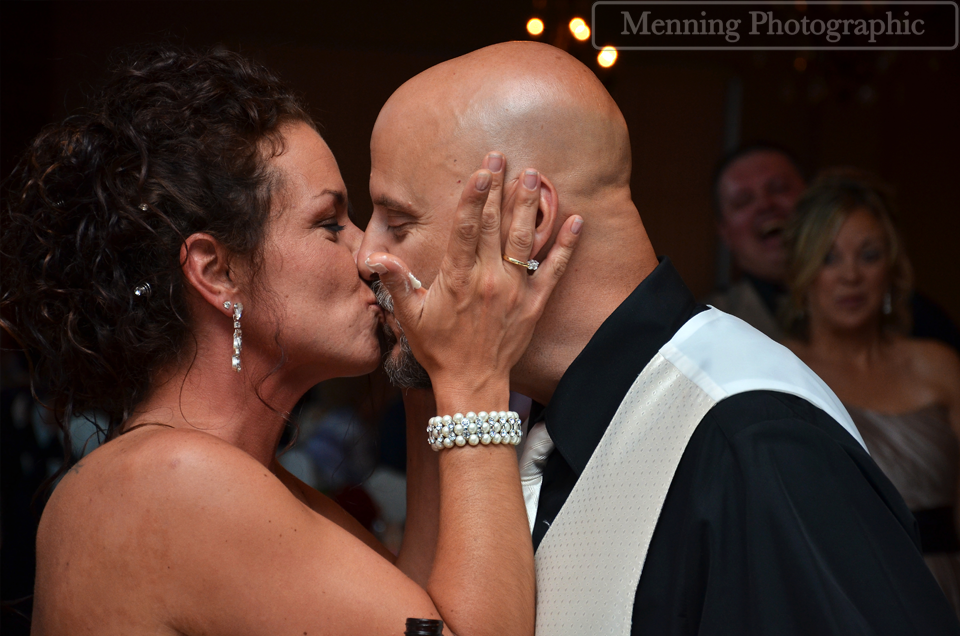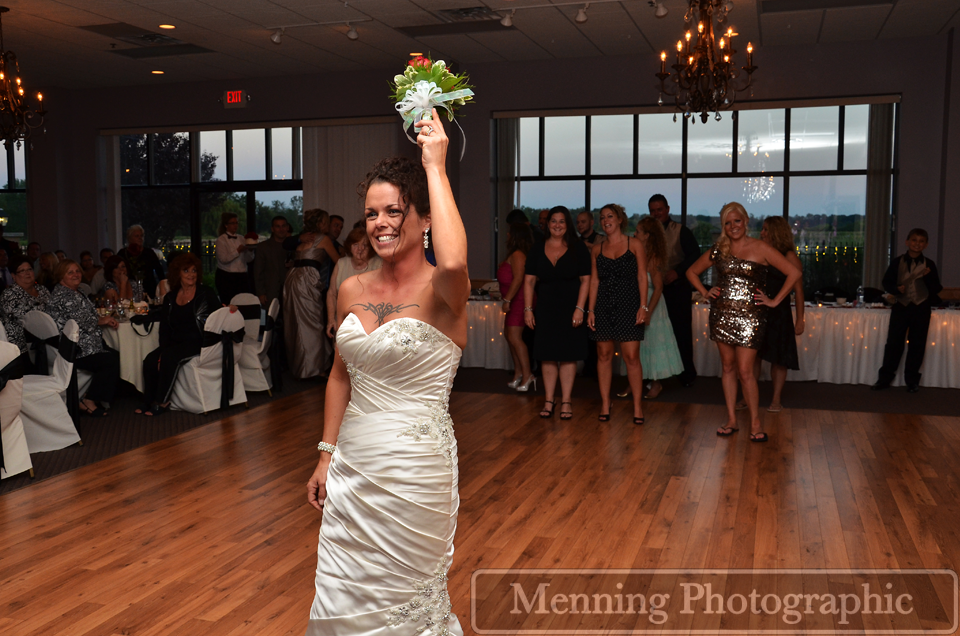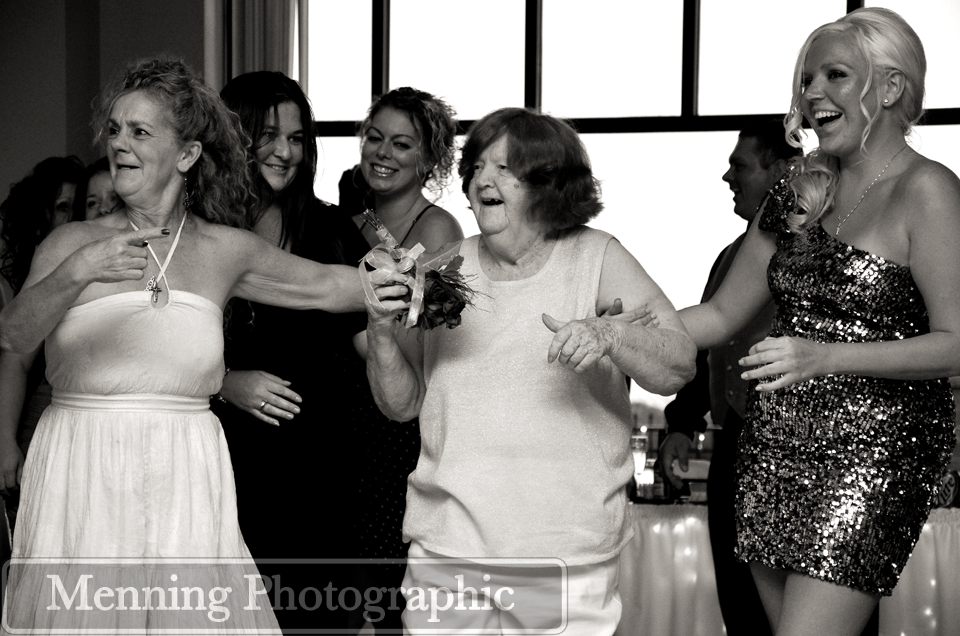 Angela's spunk rocked: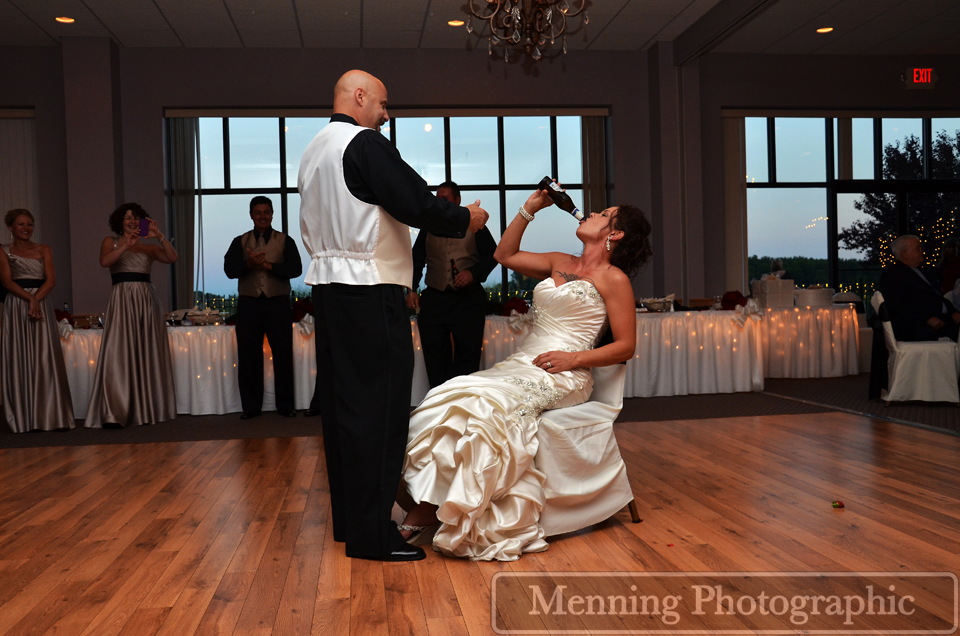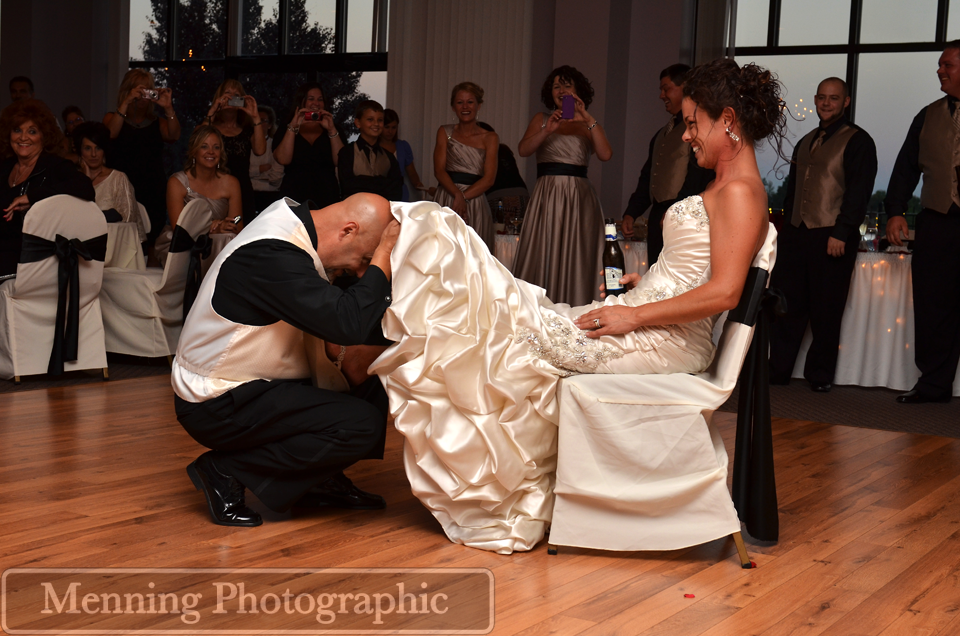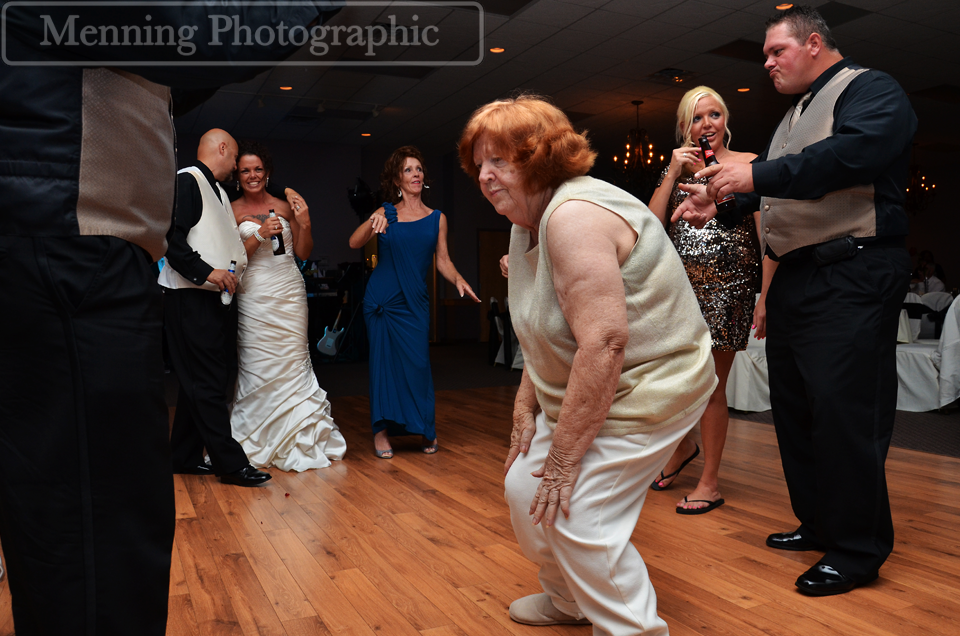 There were moments during their reception when the crowd was surrounding them on the dance floor, but they were completely enraptured with one another, barely noticing the crowd, I'm sure.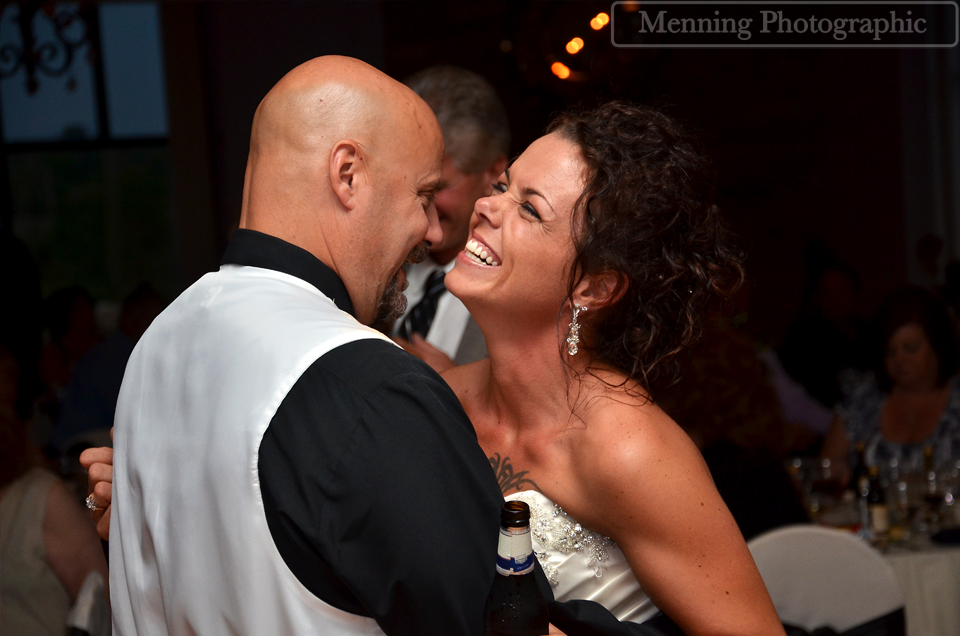 The House Band kept everyone on their feet and moving. They sounded amazing, played songs from every decade from the 1950s through today, and certainly got the guests involved.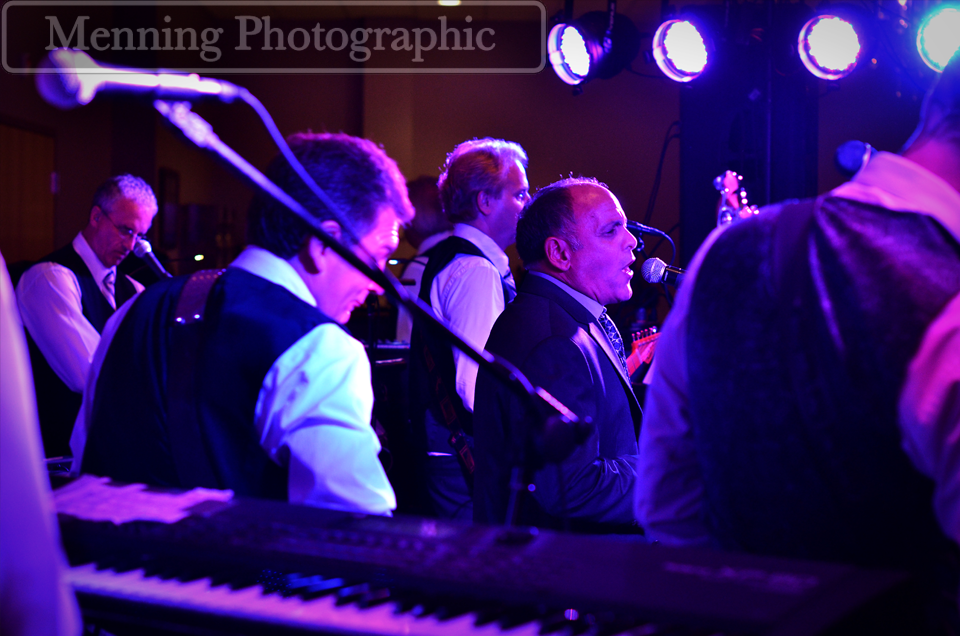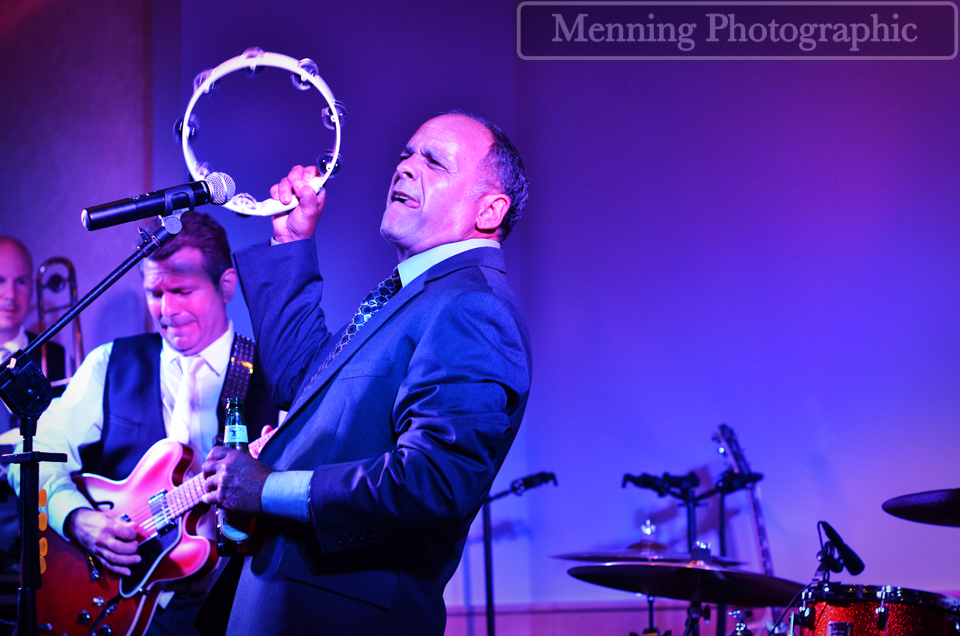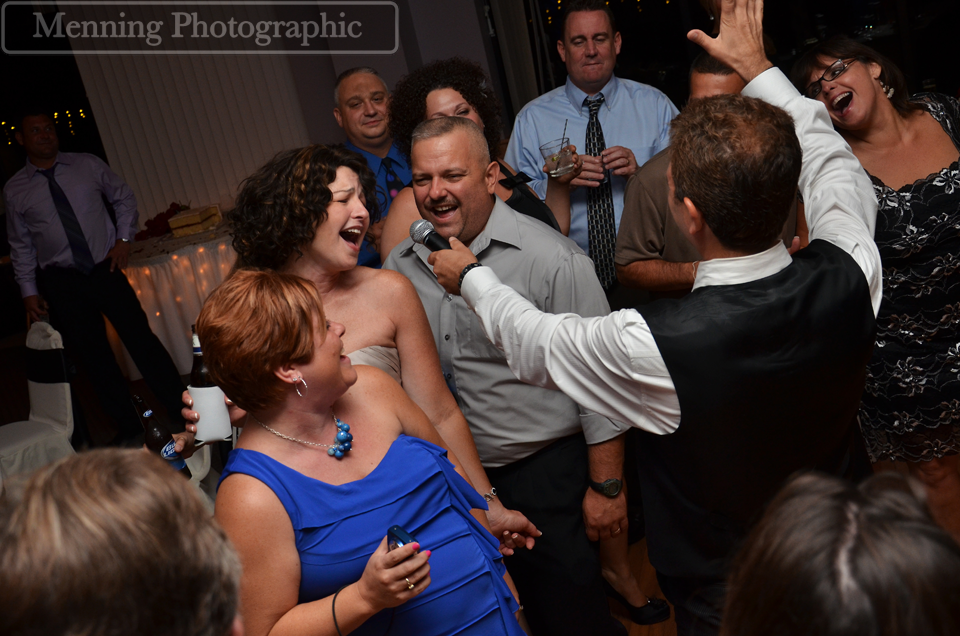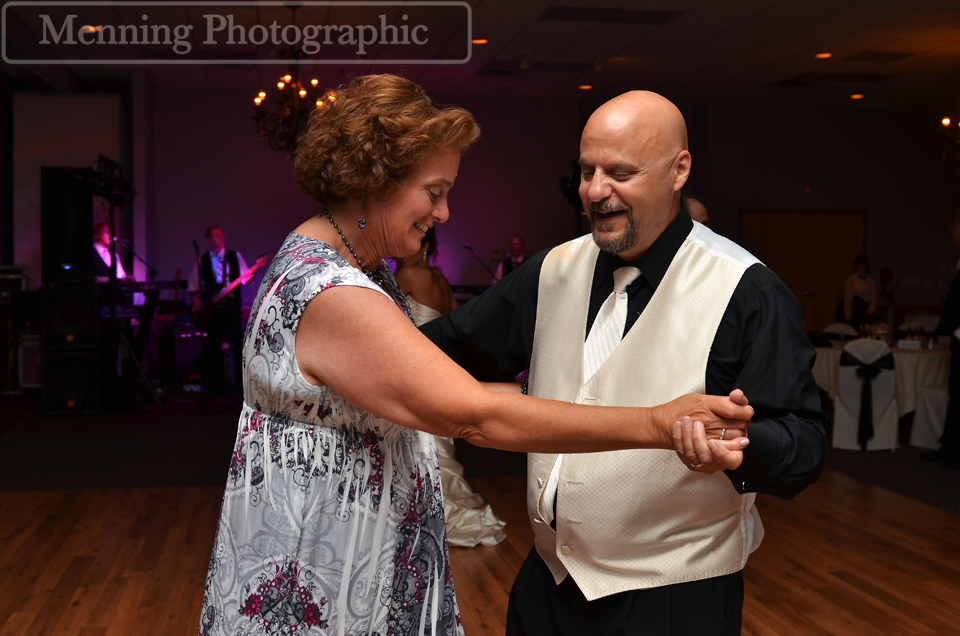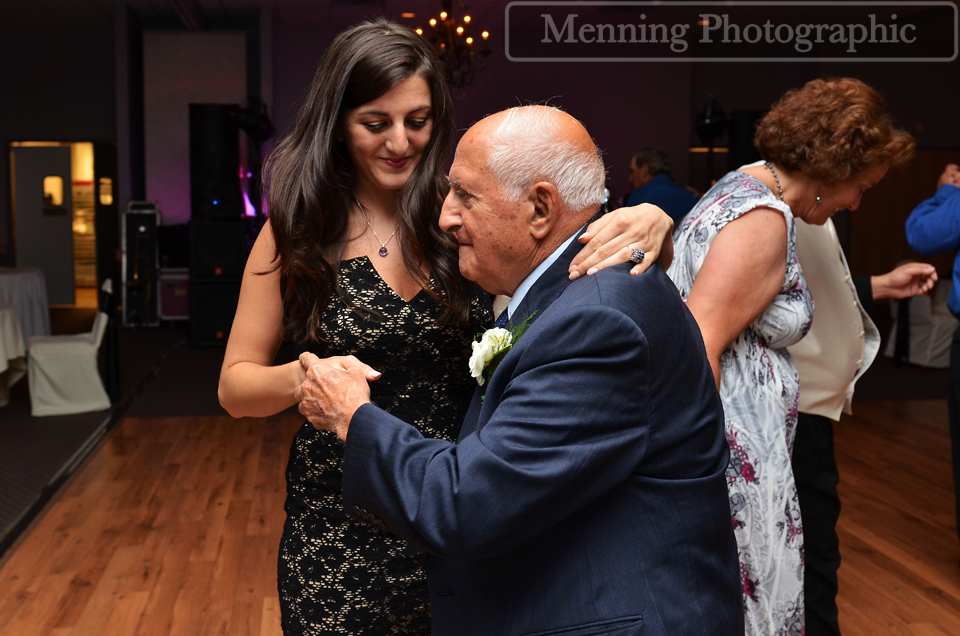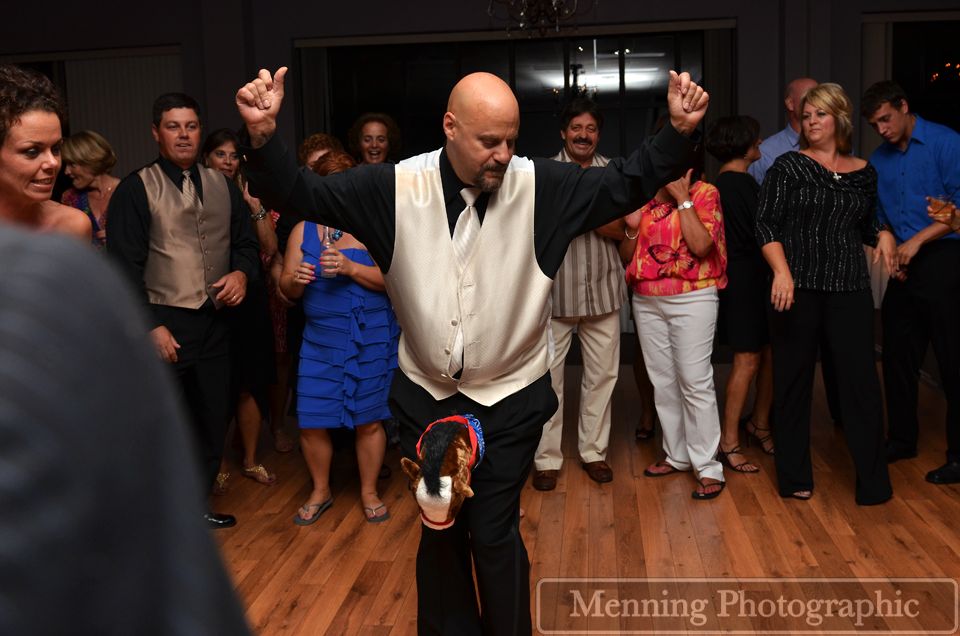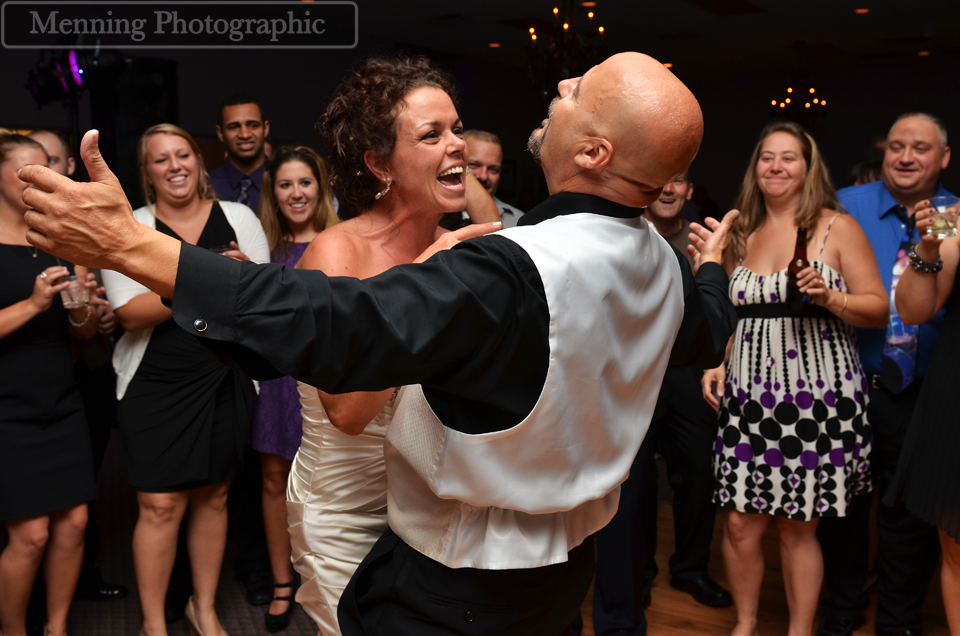 So in love. 🙂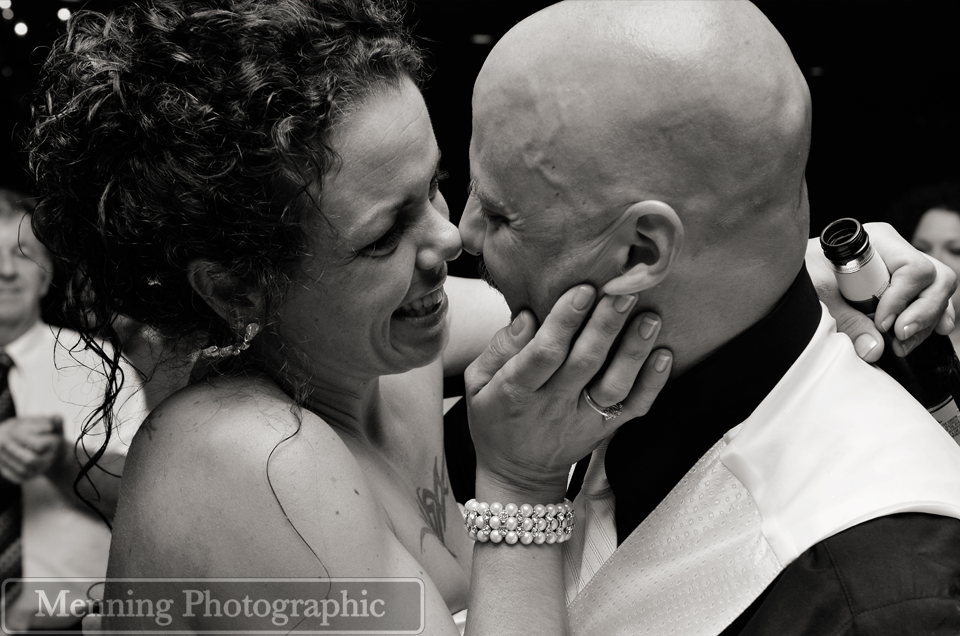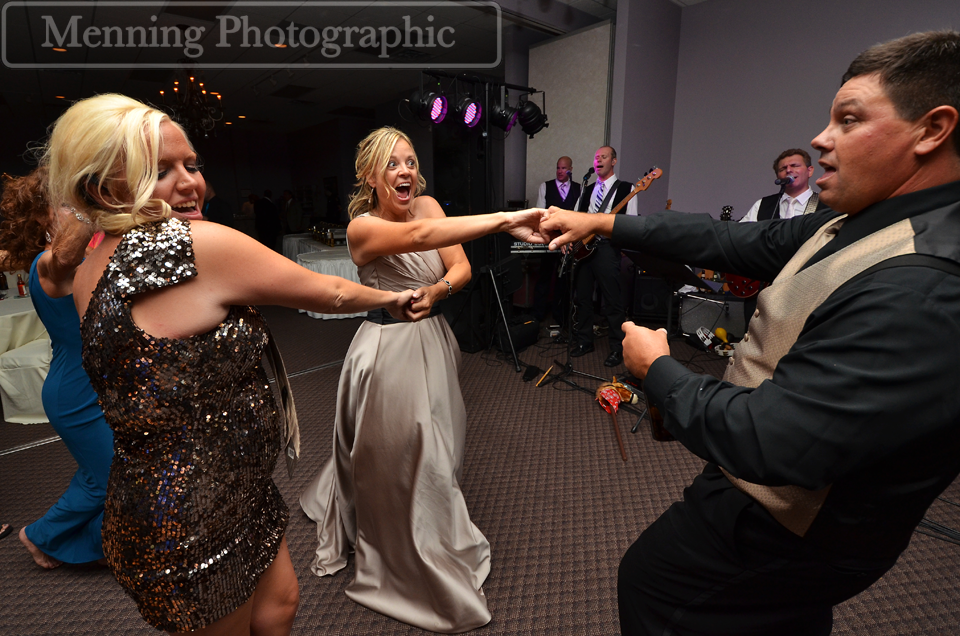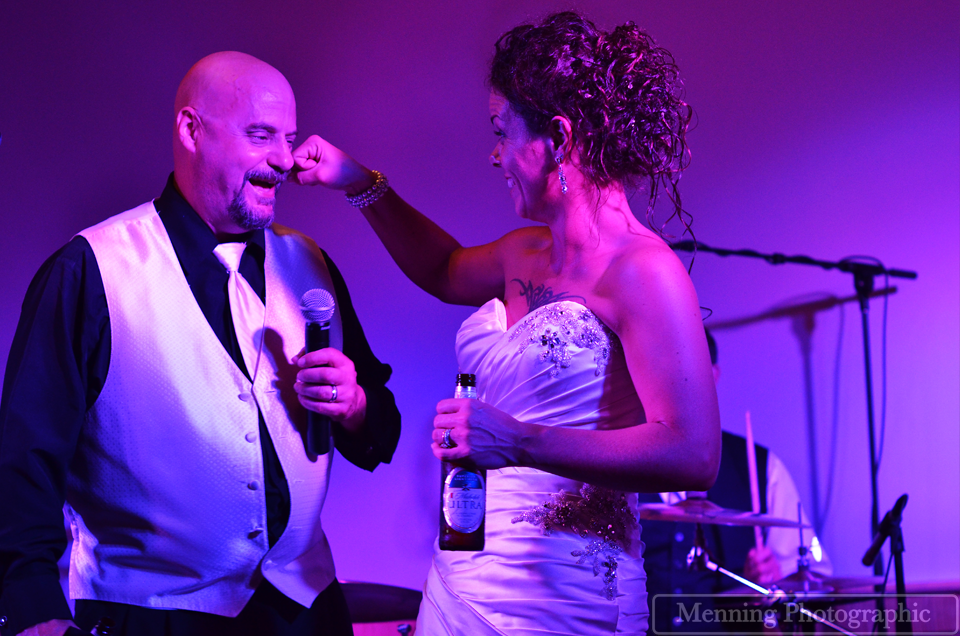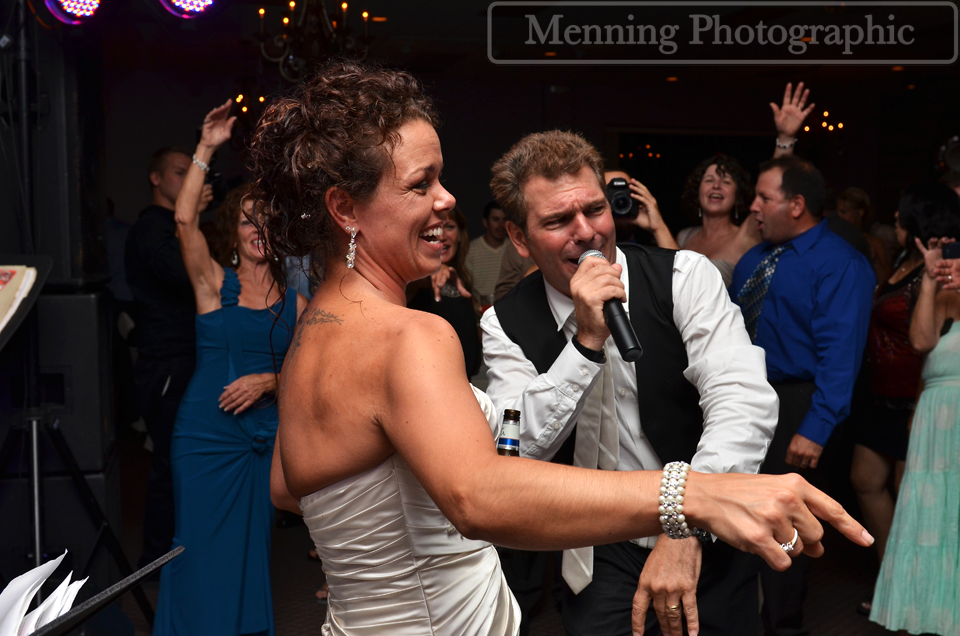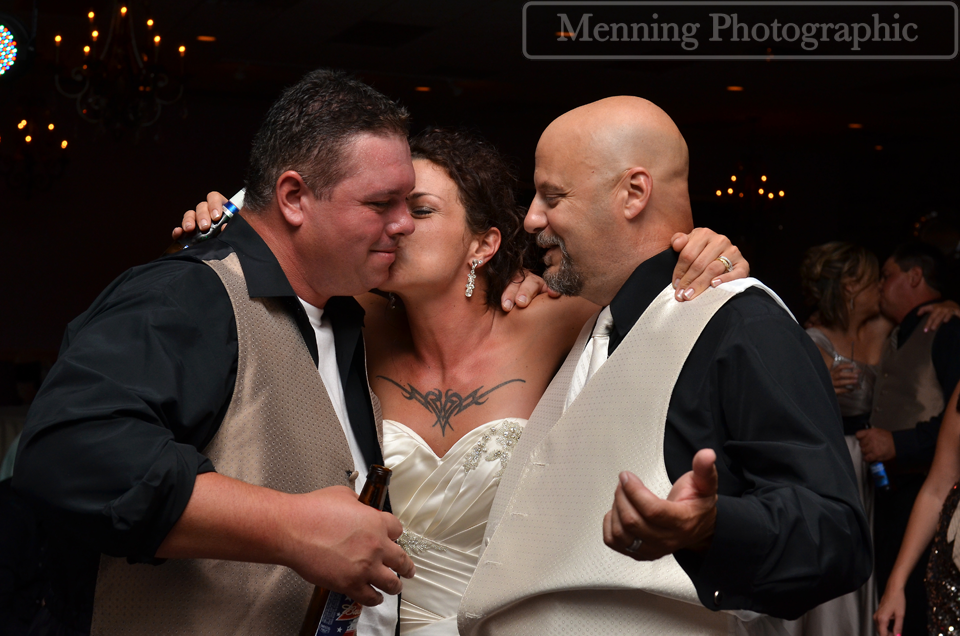 Angela's cute son was killer on the mic!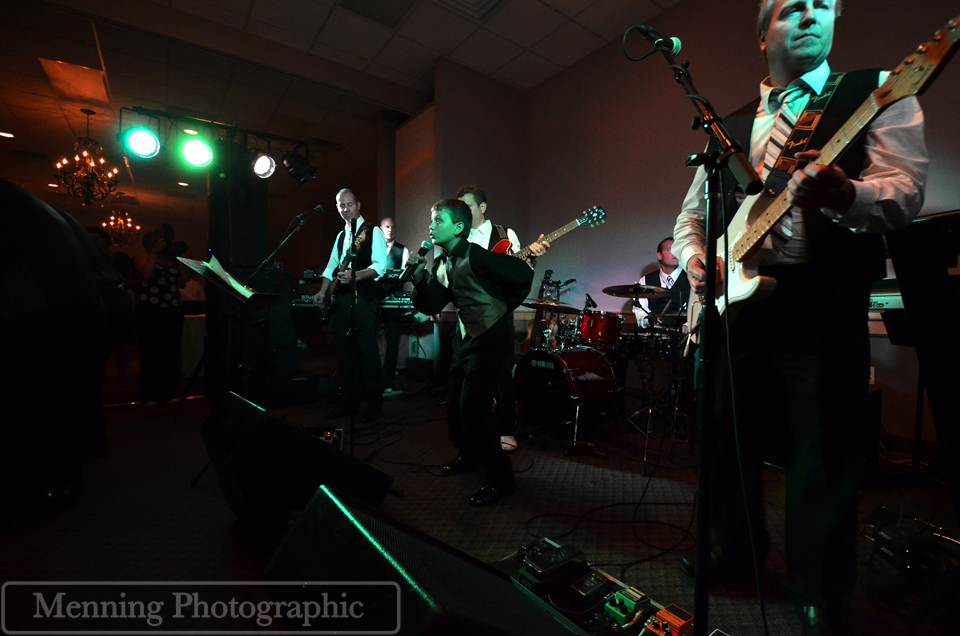 She's one proud mama.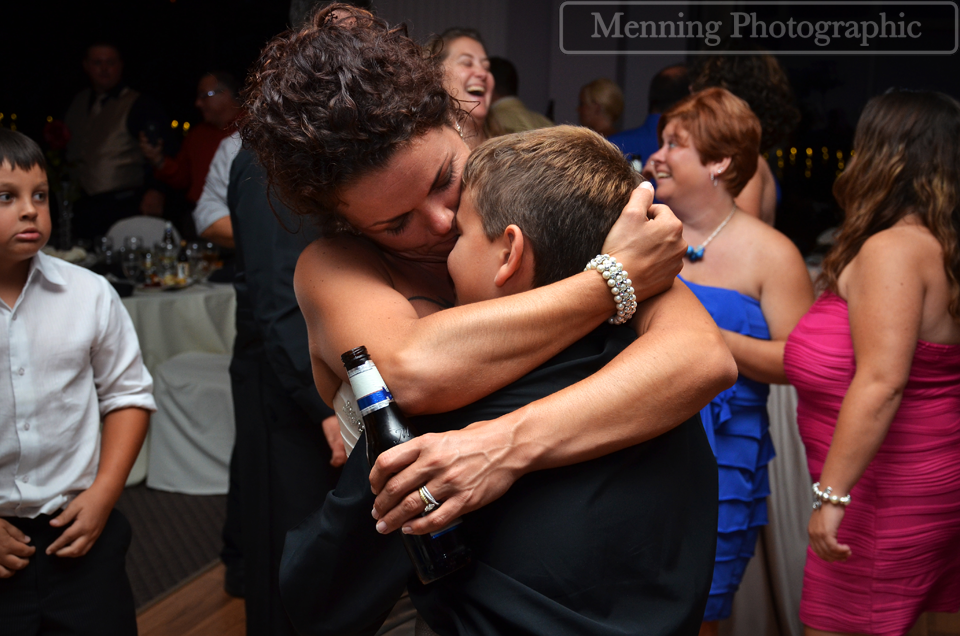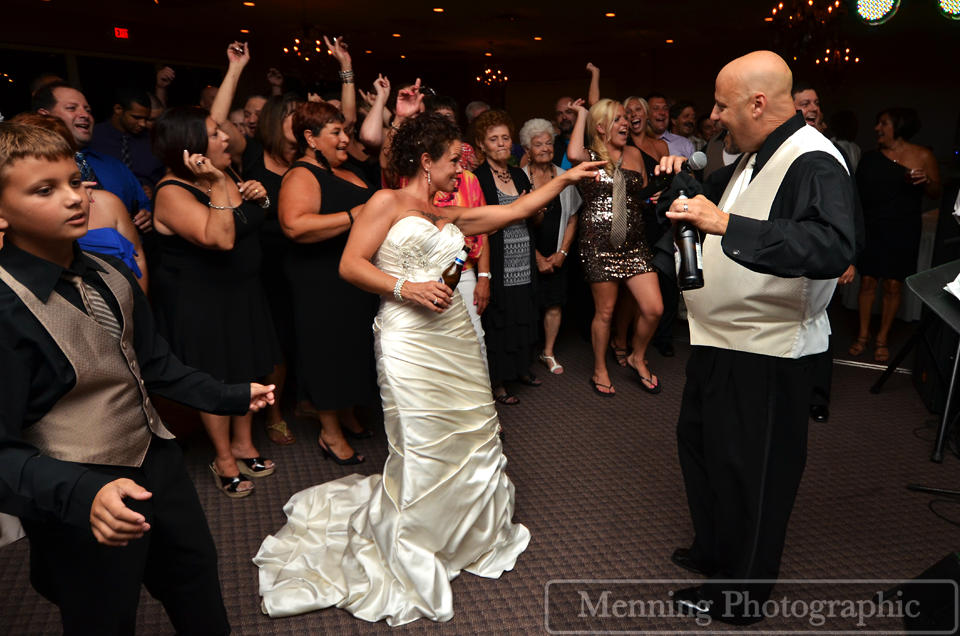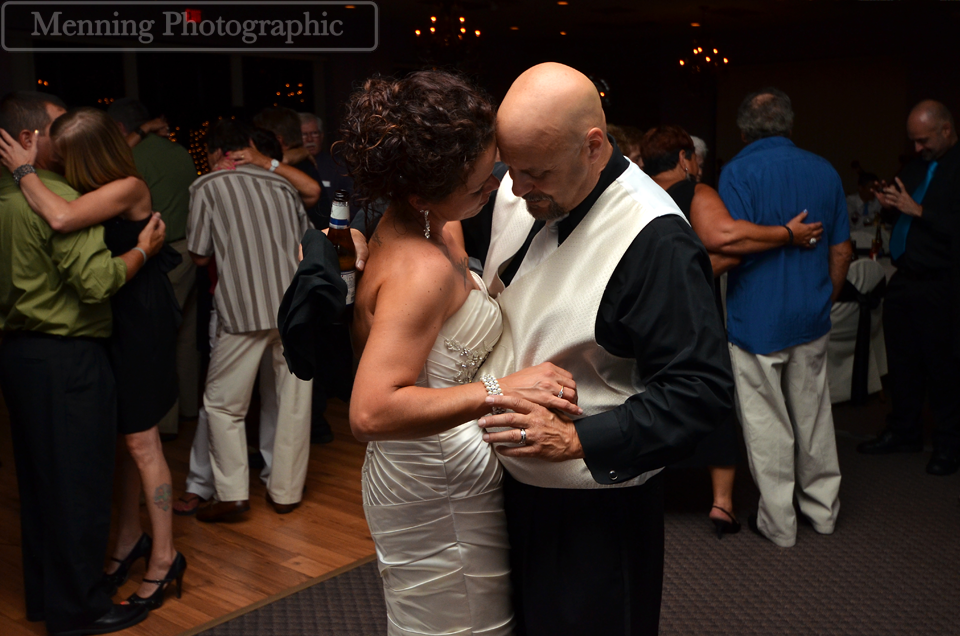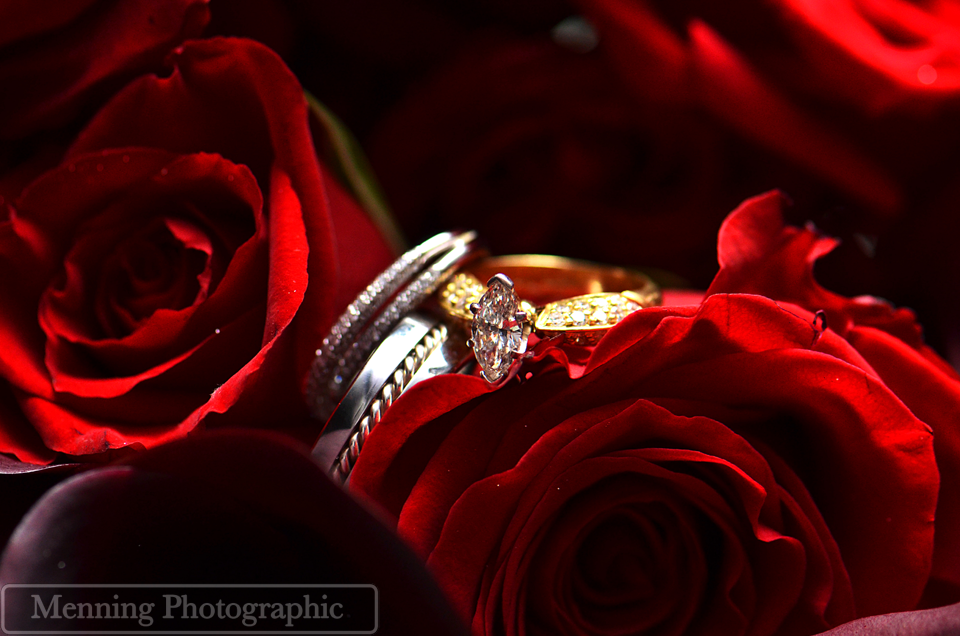 Angela and John, thank you for allowing us to share your wedding day! We sincerely hope that you enjoyed your time in the Outer Banks! We wish you the very best and all the happiness in the world!
For information regarding wedding photography in the Youngstown, Ohio area and surrounding areas, please call us at 330.651.4849 or email us at info@menningphotographic.com. We would LOVE to hear from you!