Megan & Chris had been dating for many years before they got engaged. They're one of those couples who are friends, who joke with one another, and whom you can tell just KNOW each other. You know the kind of couple I'm talking about…the couple who would blow everyone else out of the water in The Newlywed Game. 🙂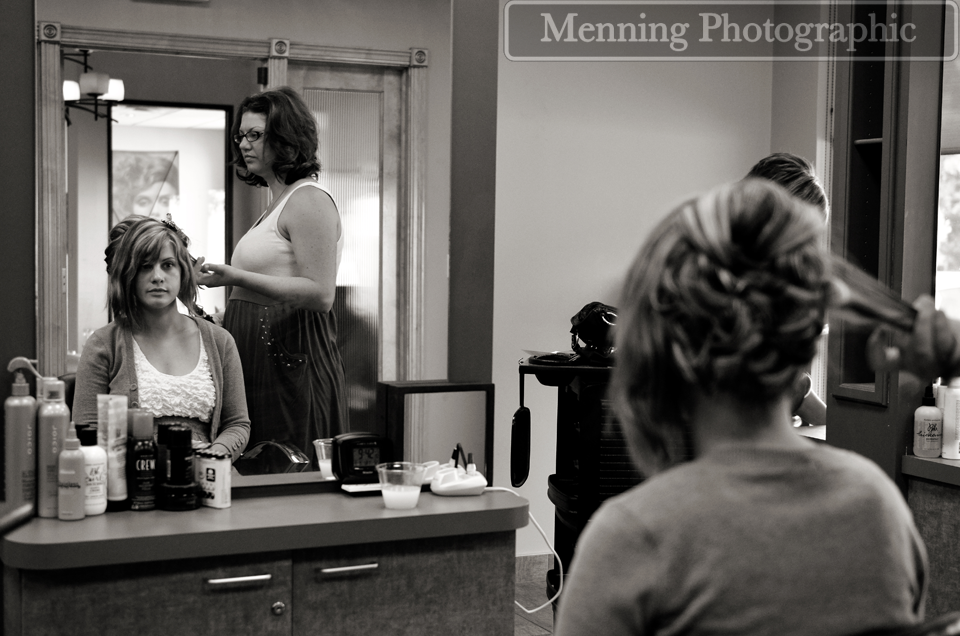 Megan and her 'maids met at Allure for their updos. The ladies at Allure were organized, fun, and accommodating! The hairstyles they created were just gorgeous. Â (Can anyone guess how the photo below was created? Answer in the Comments section below).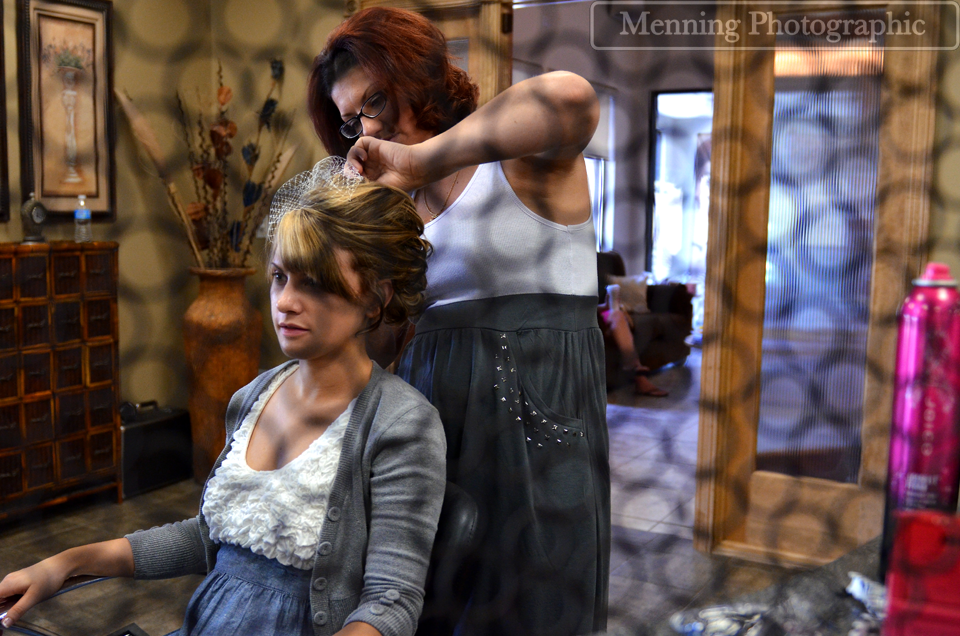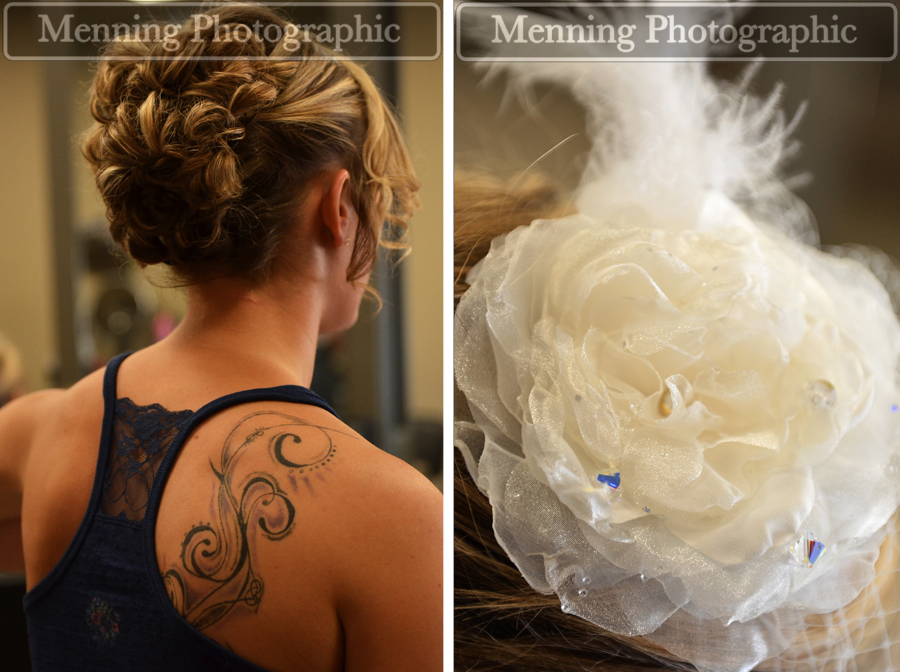 East Fairfield United Methodist Church: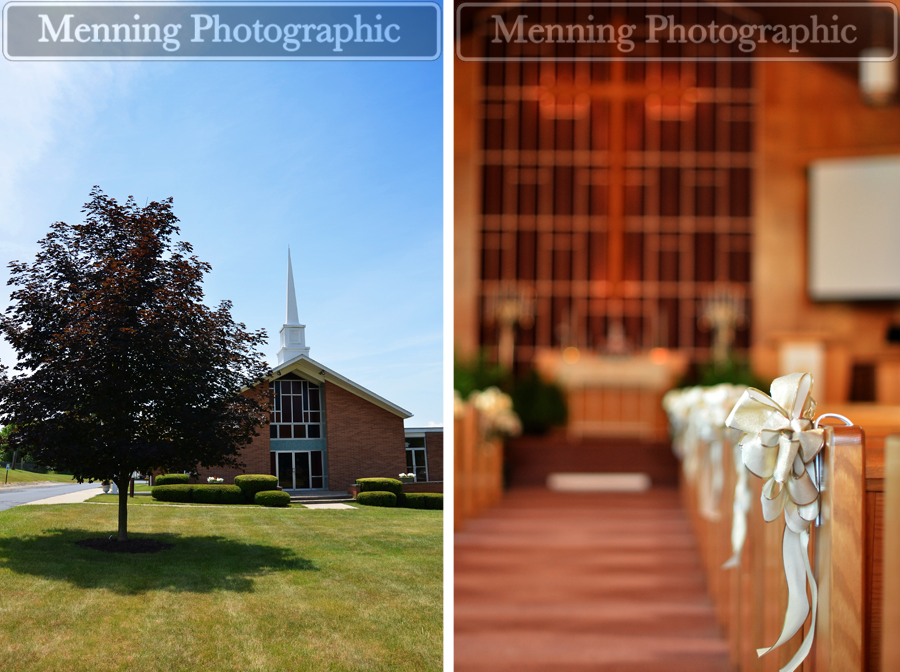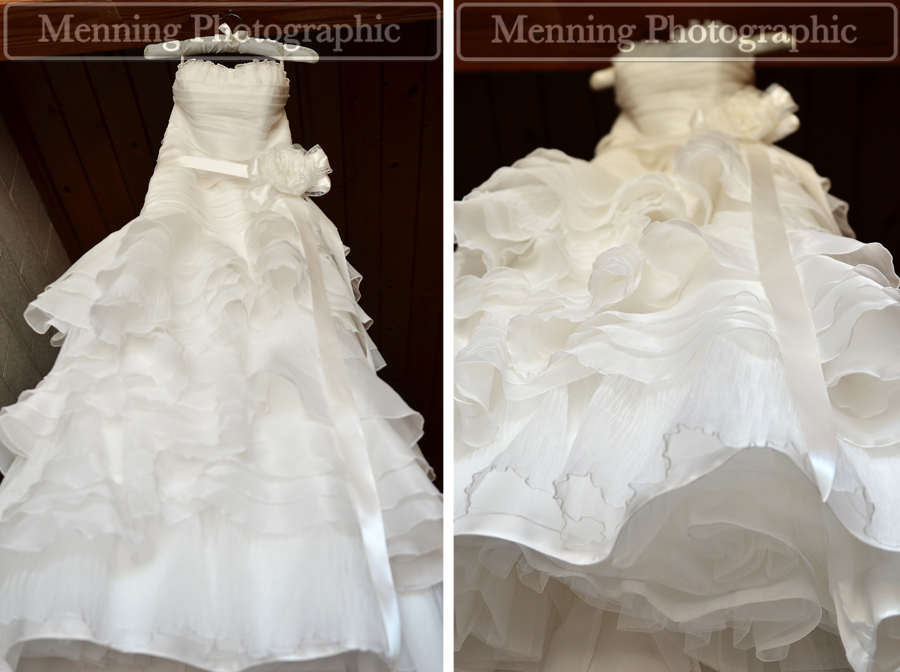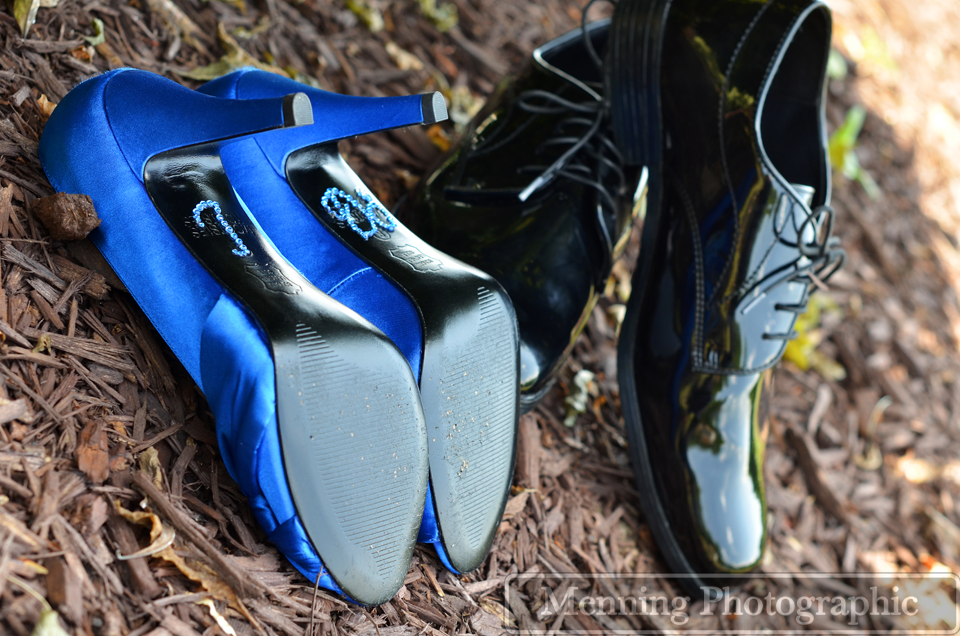 Megan had brooches in her bouquet signifying various loved ones.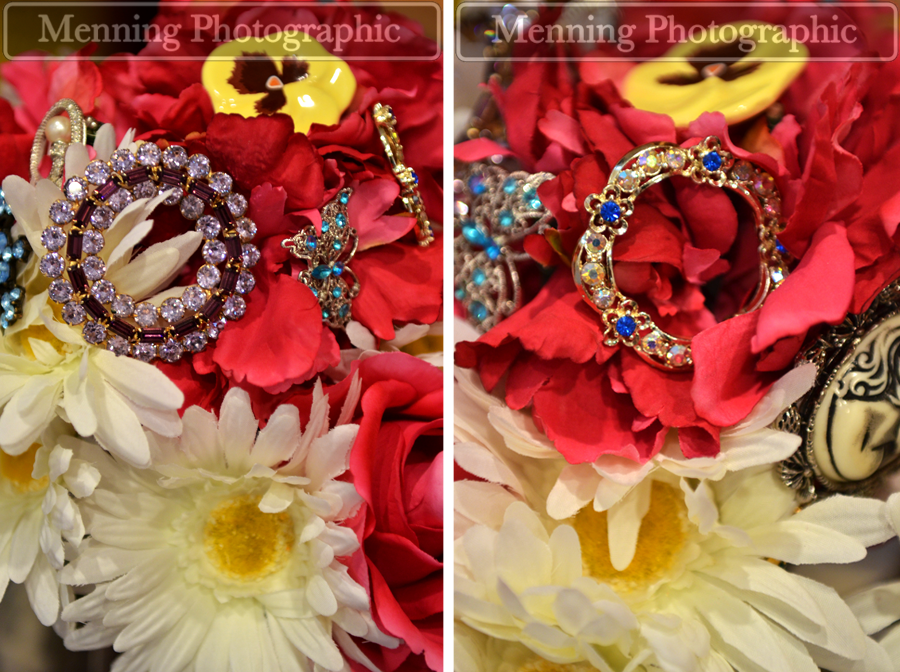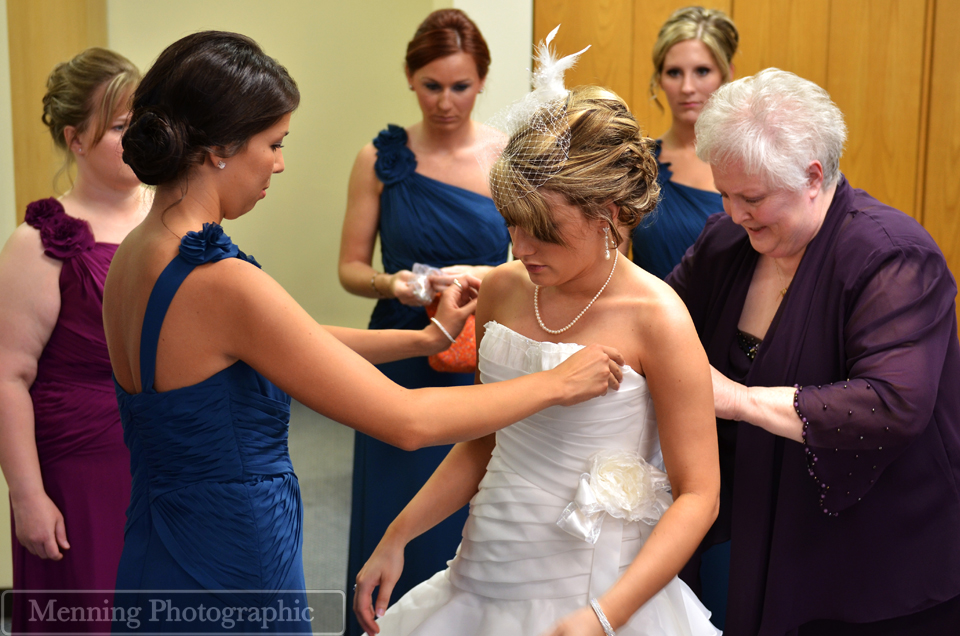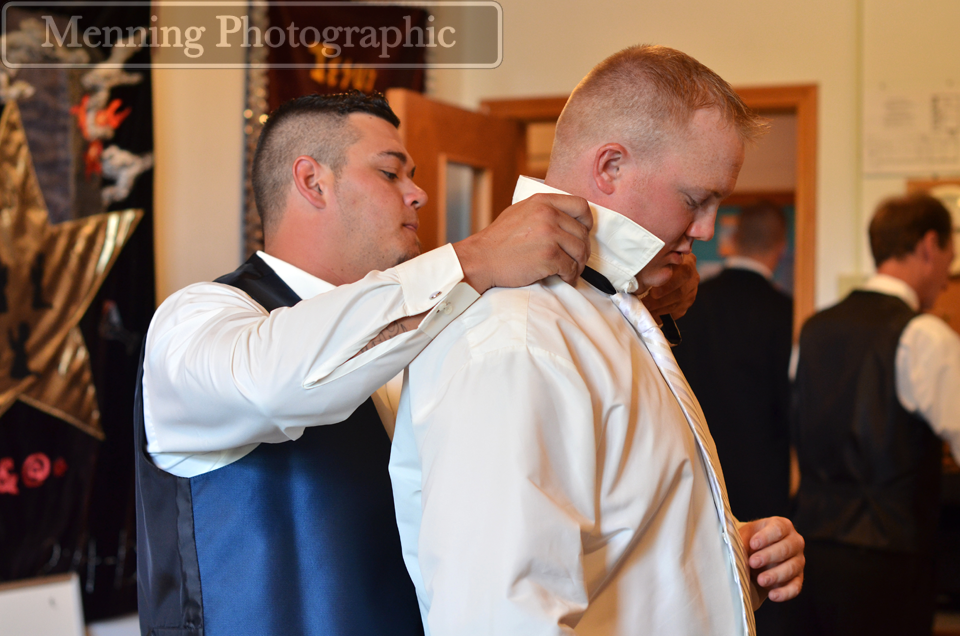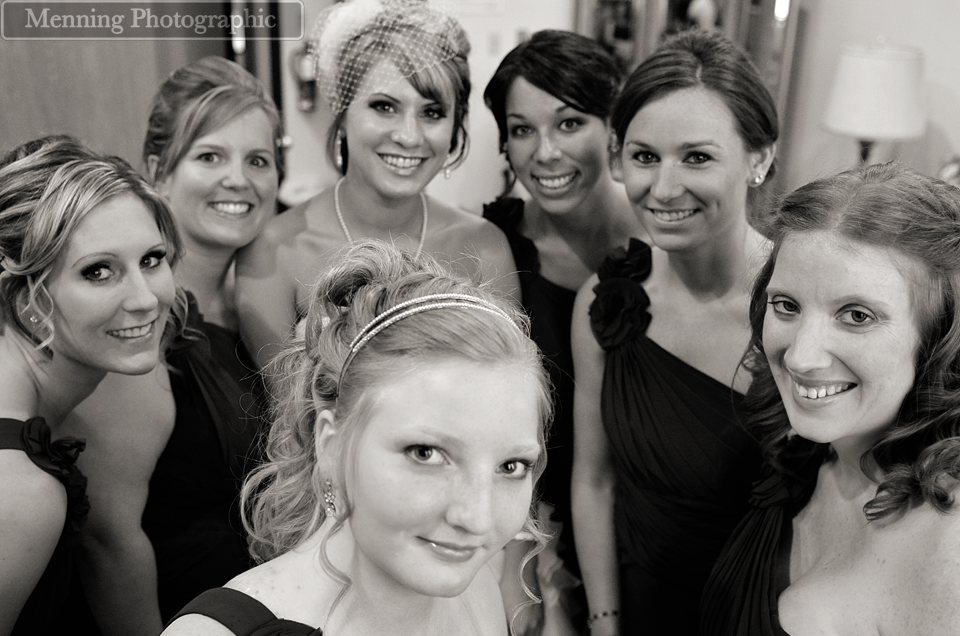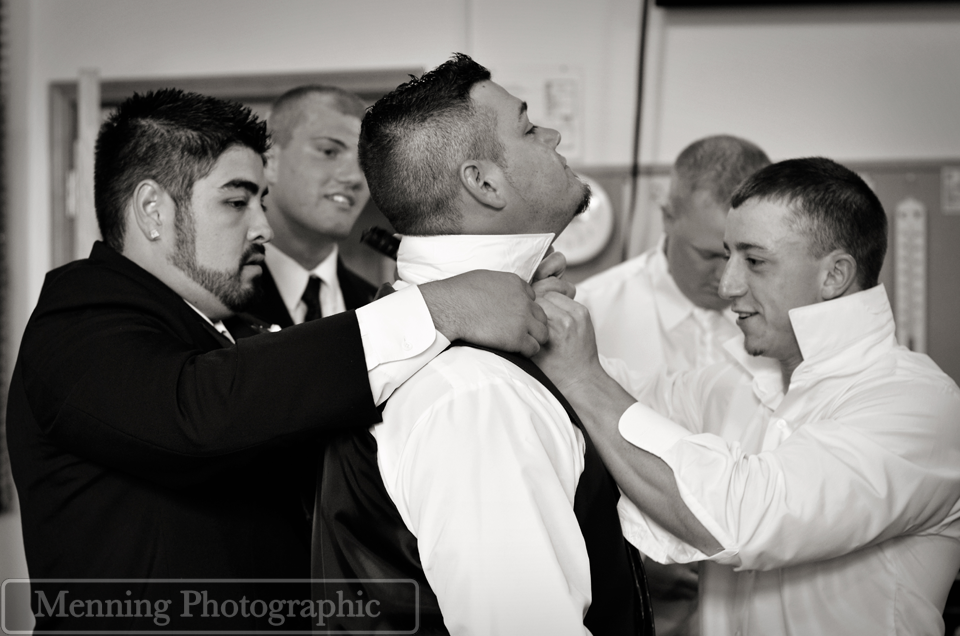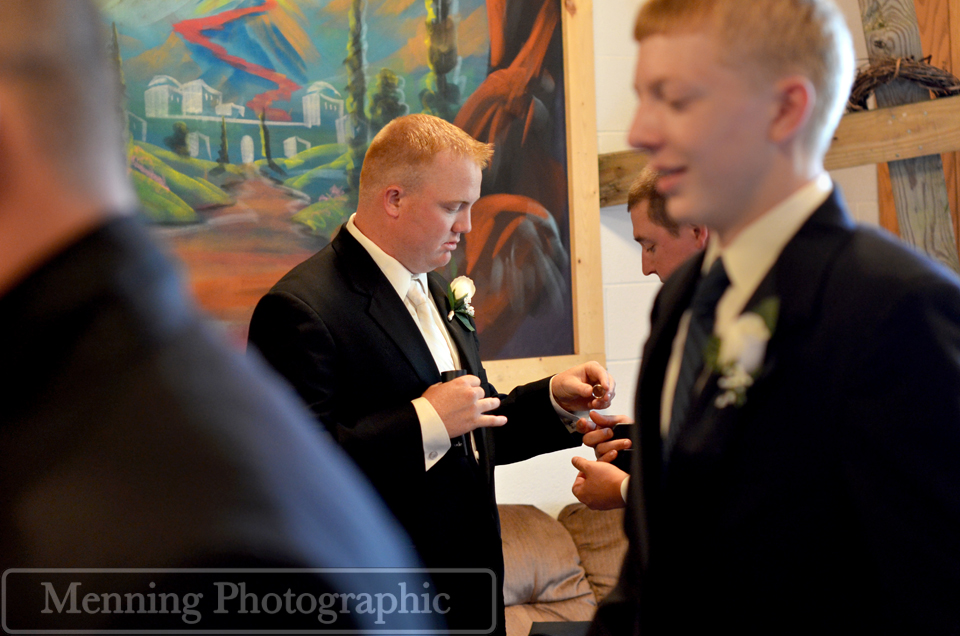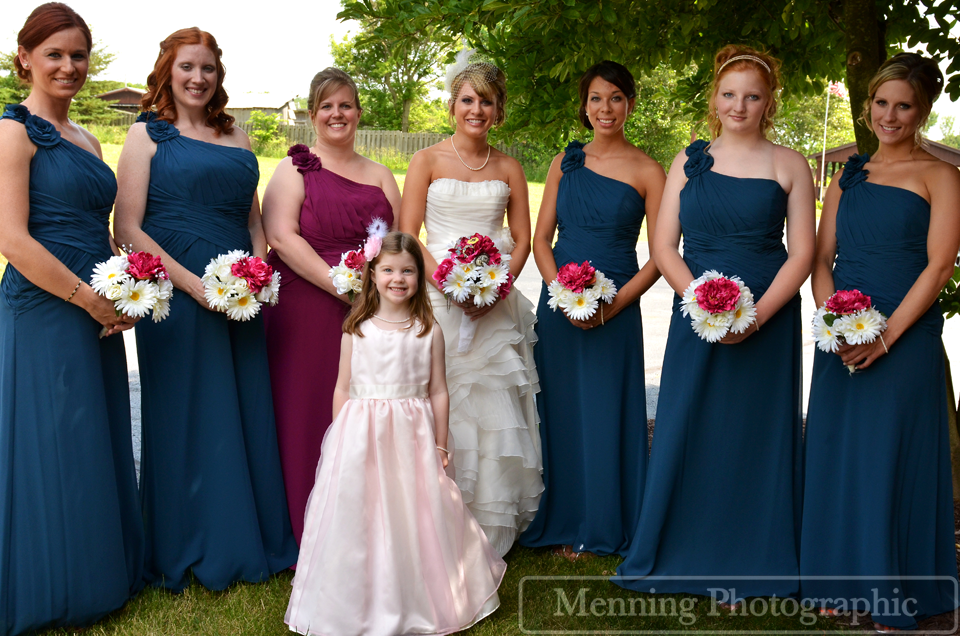 The birdcage veil fit Megan's personality well. Very few brides can pull off this look; Megan not only pulled it off, she rocked it.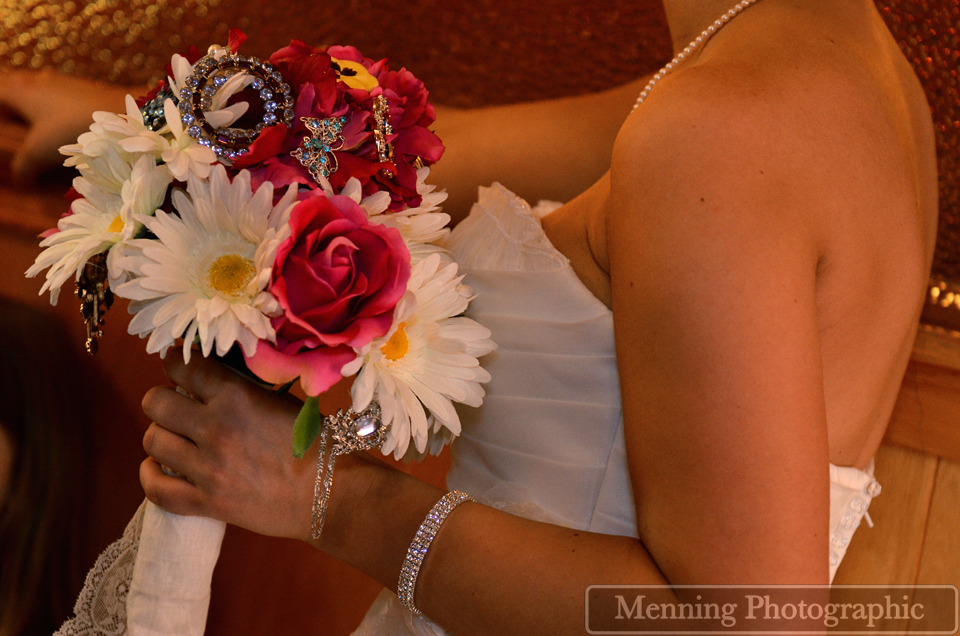 Megan's lovely mother walking her little girl down the aisle.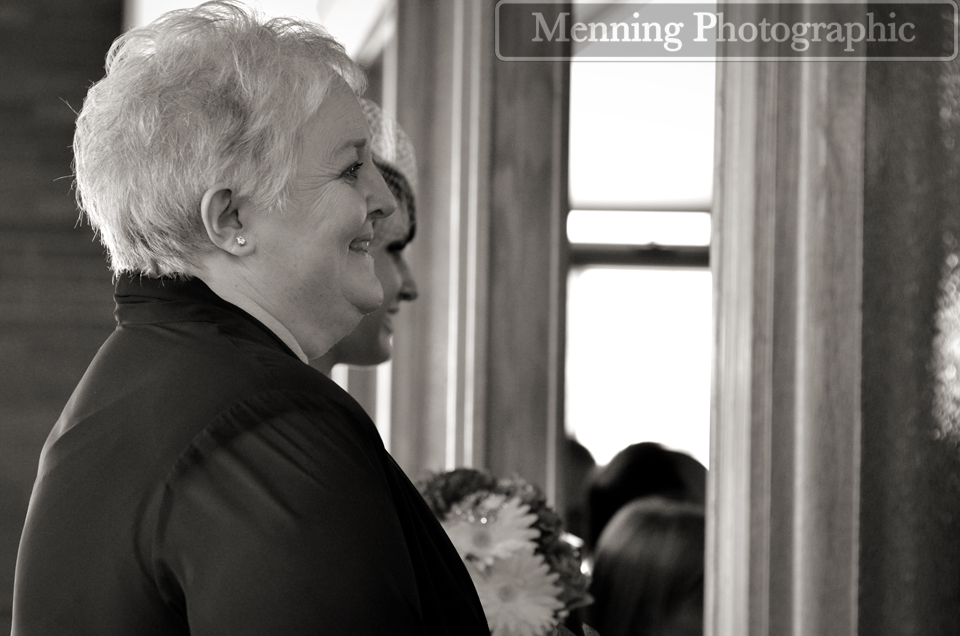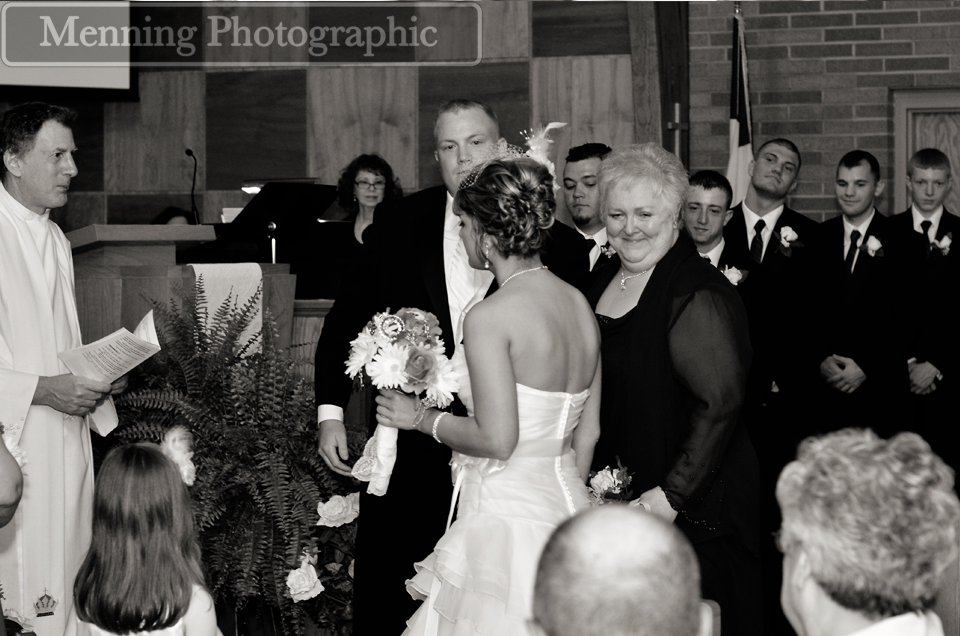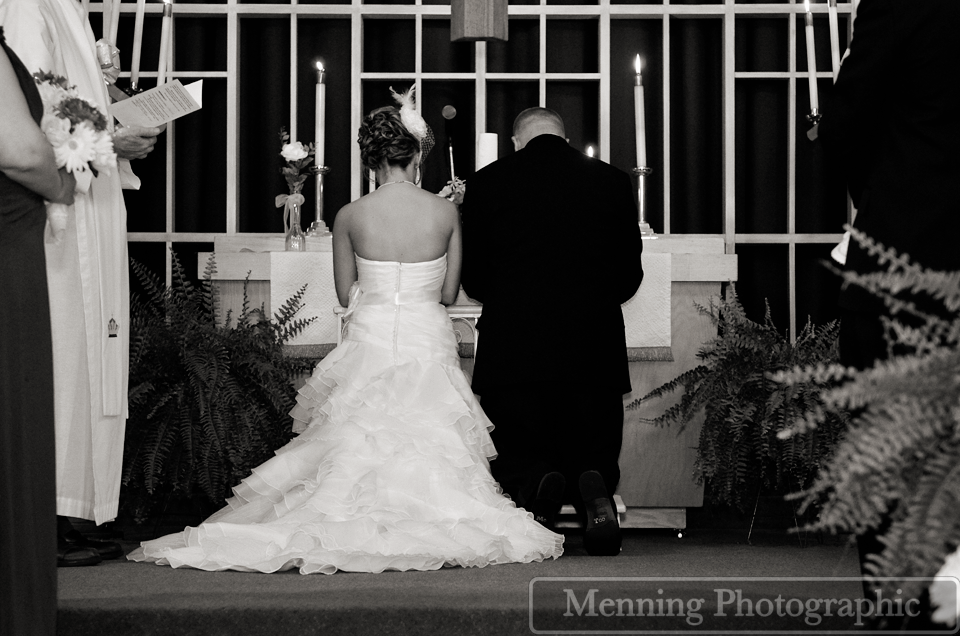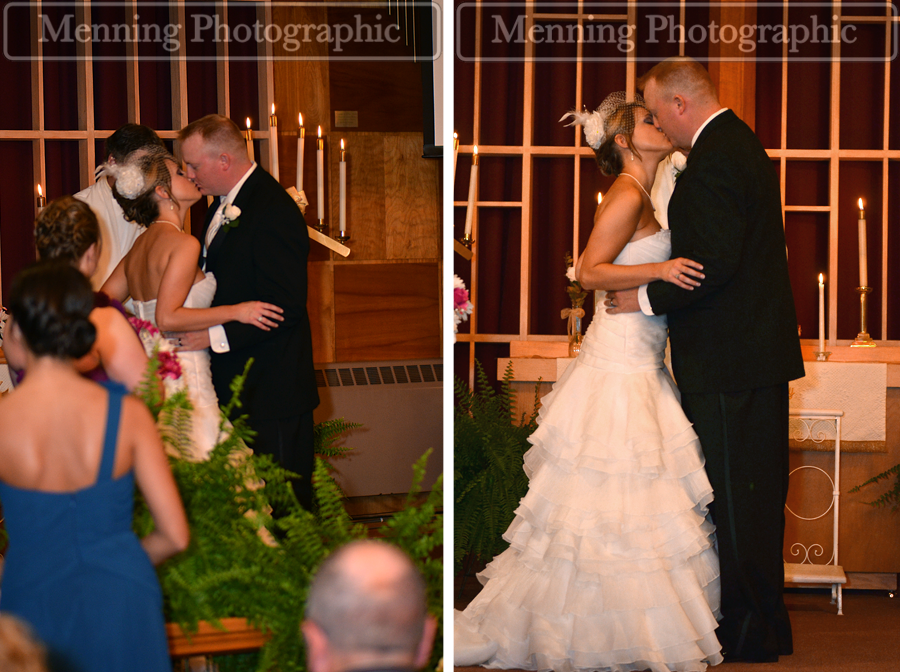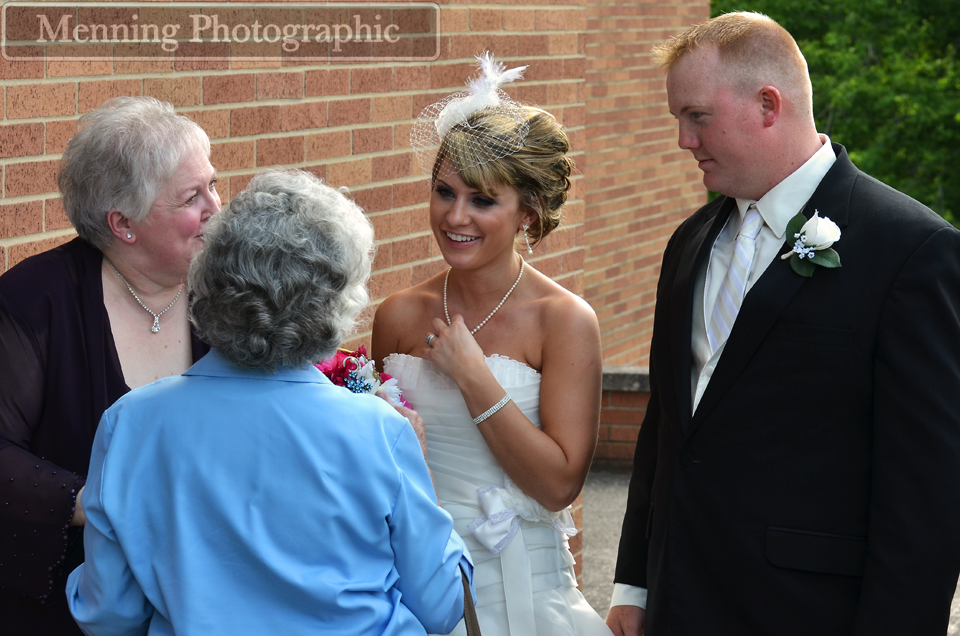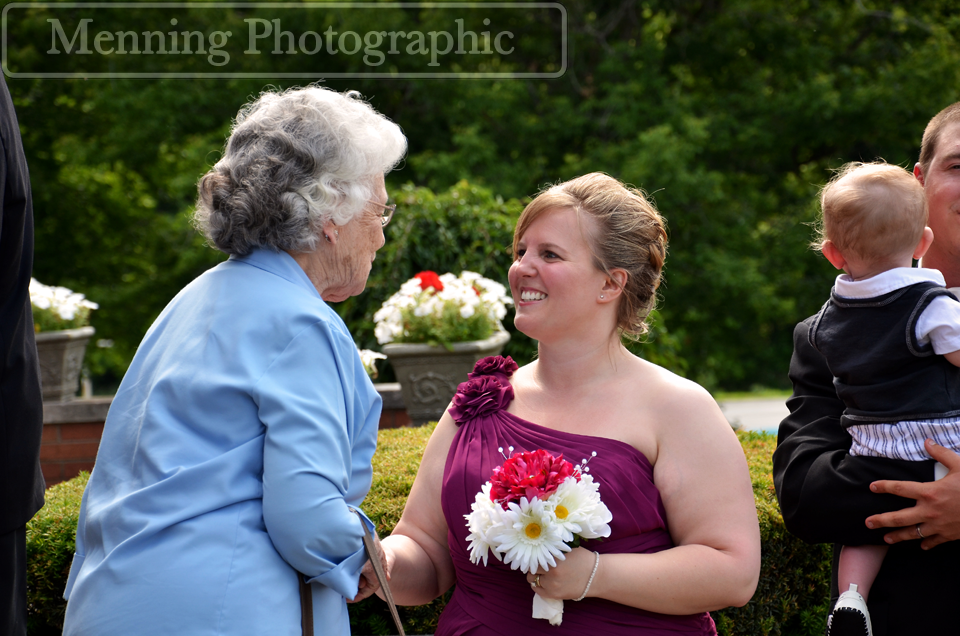 Tip for brides: If you plan to release rows or have a receiving line after the ceremony in order to thank and greet your guests, allow ample time for this activity in your wedding day timeline. For every fifty guests who attend, allow for approximately 15-20 minutes.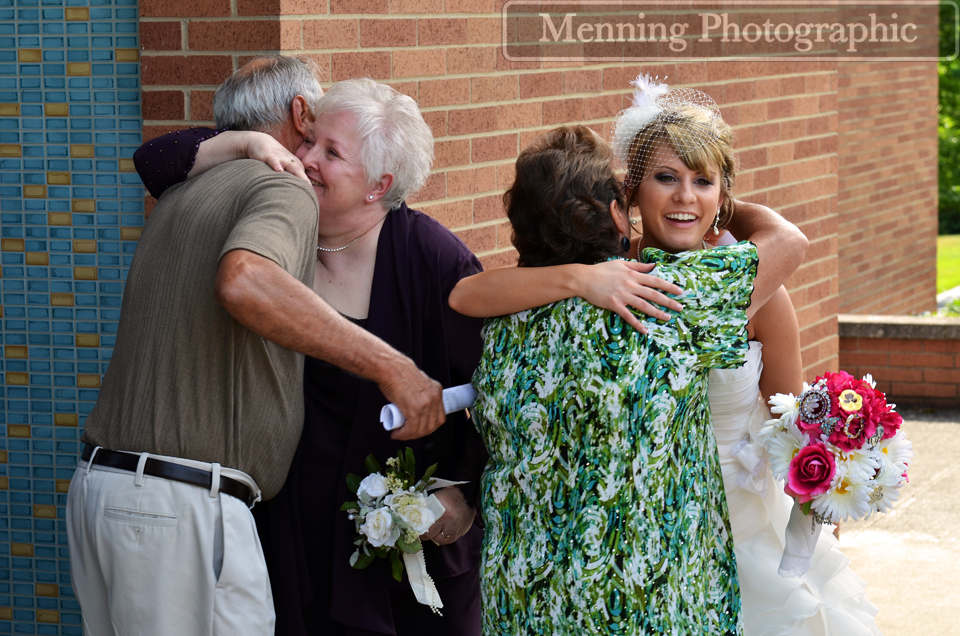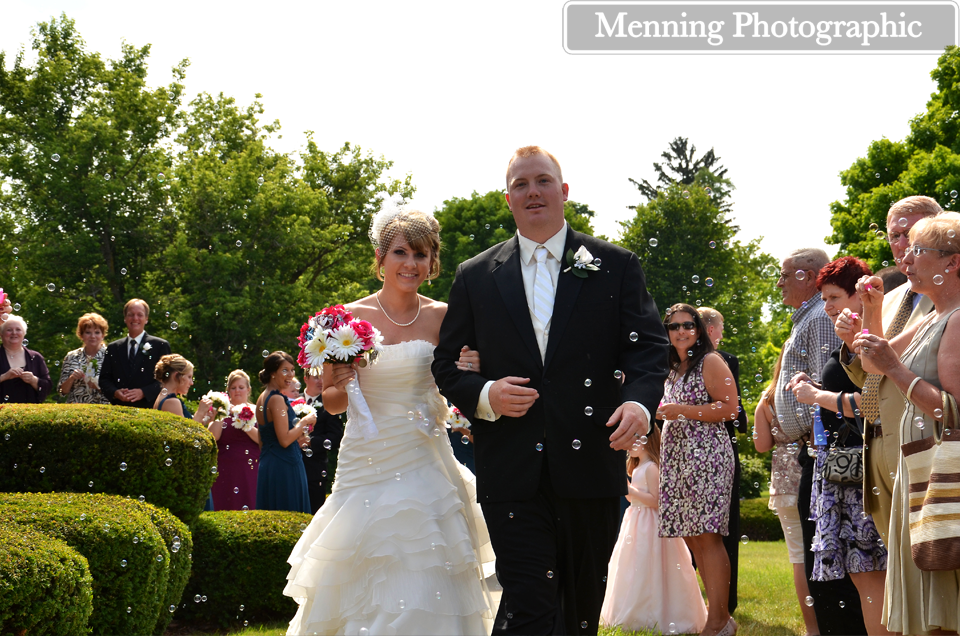 For some reason, the below (I just accidentally typed "blow"…bubbles on the brain) shot reminds me of a bubblegum ad. 🙂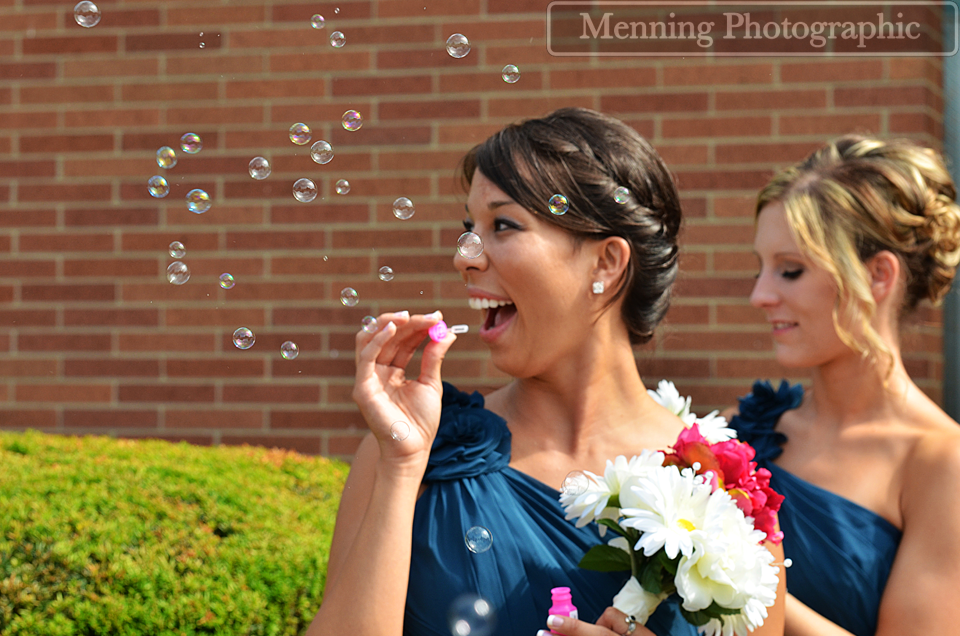 We were stoked to find out that the couple would be styling in a Model T for their wedding day transportation!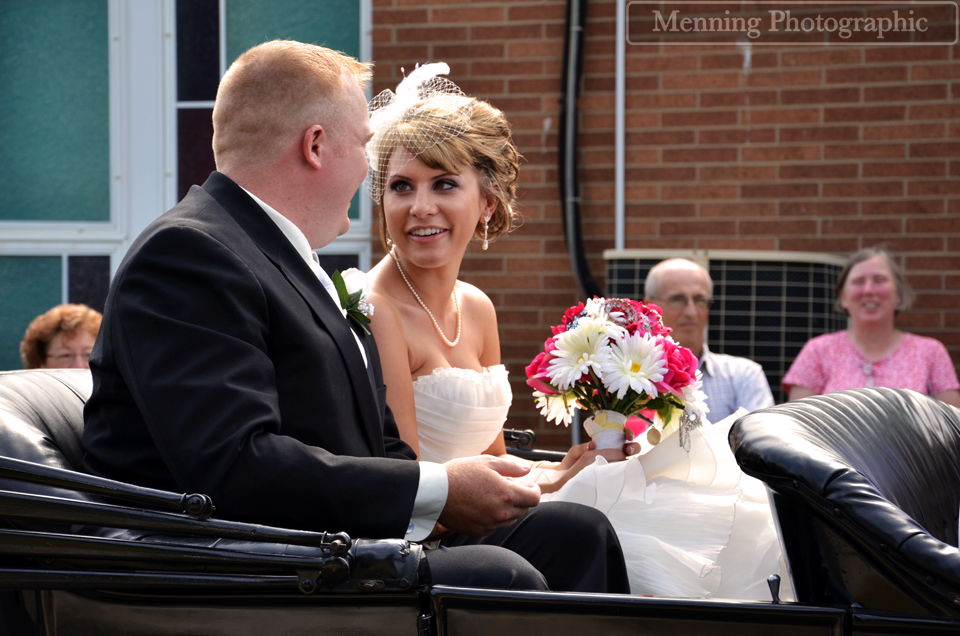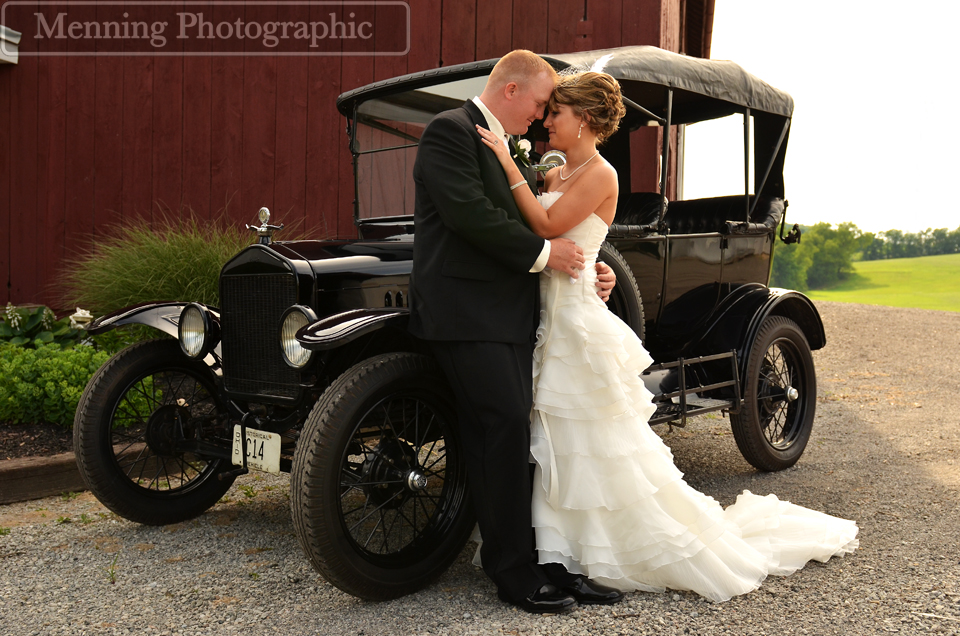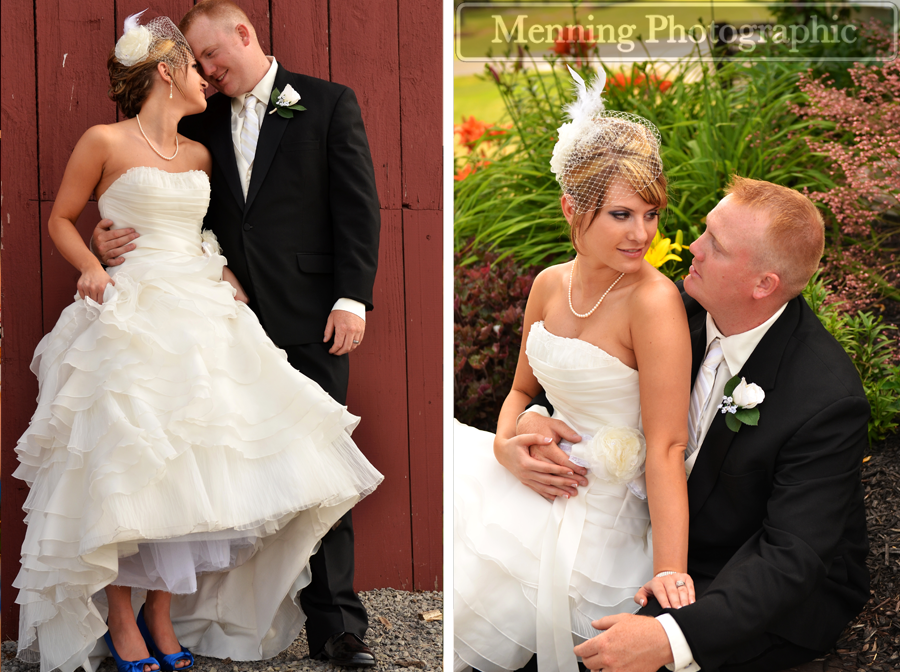 How sweet is this?!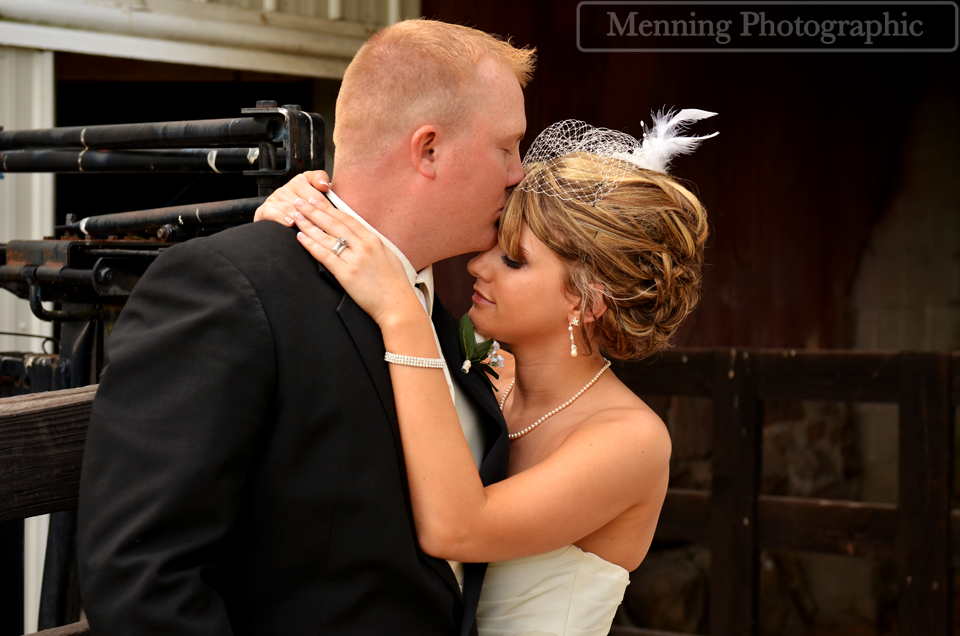 Coming to a "Thank You" card near you…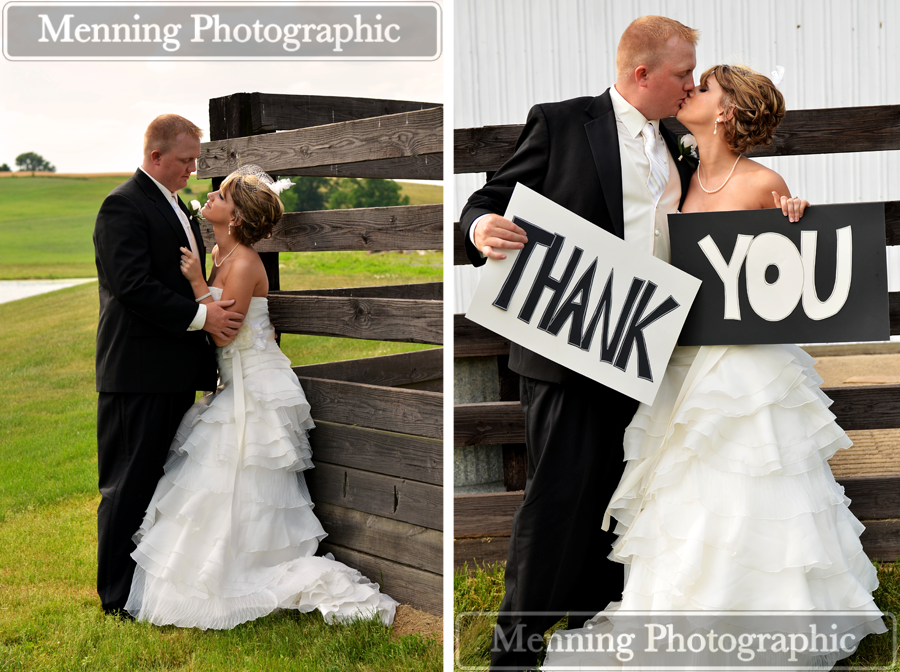 Swag: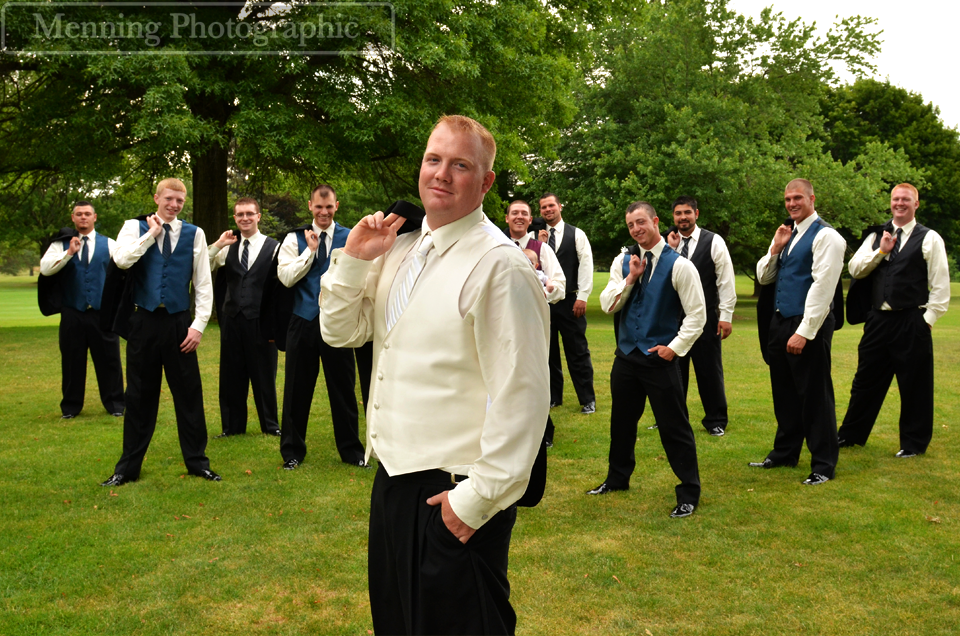 Their lovely reception was at The Salem Golf Club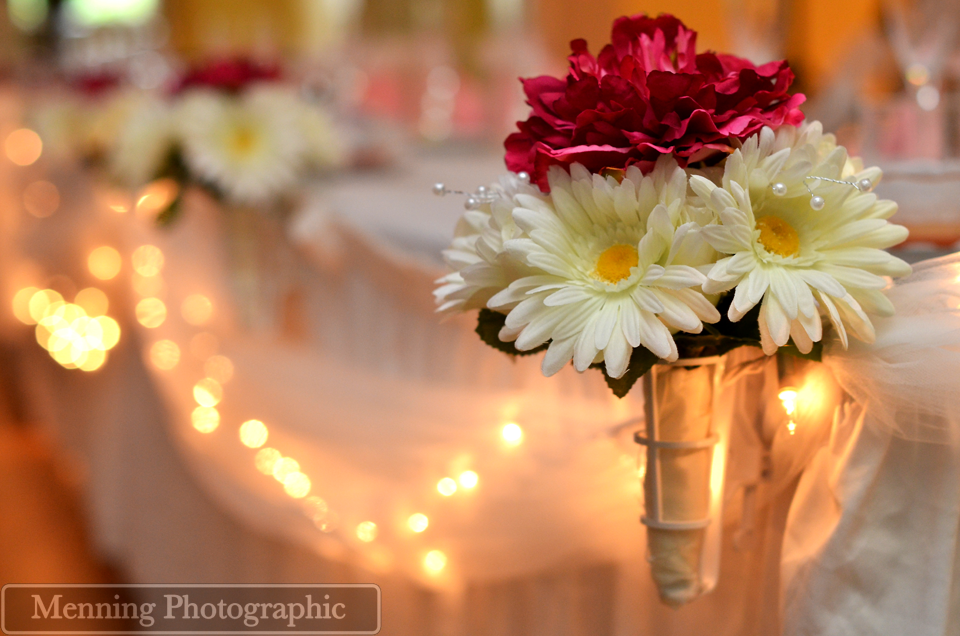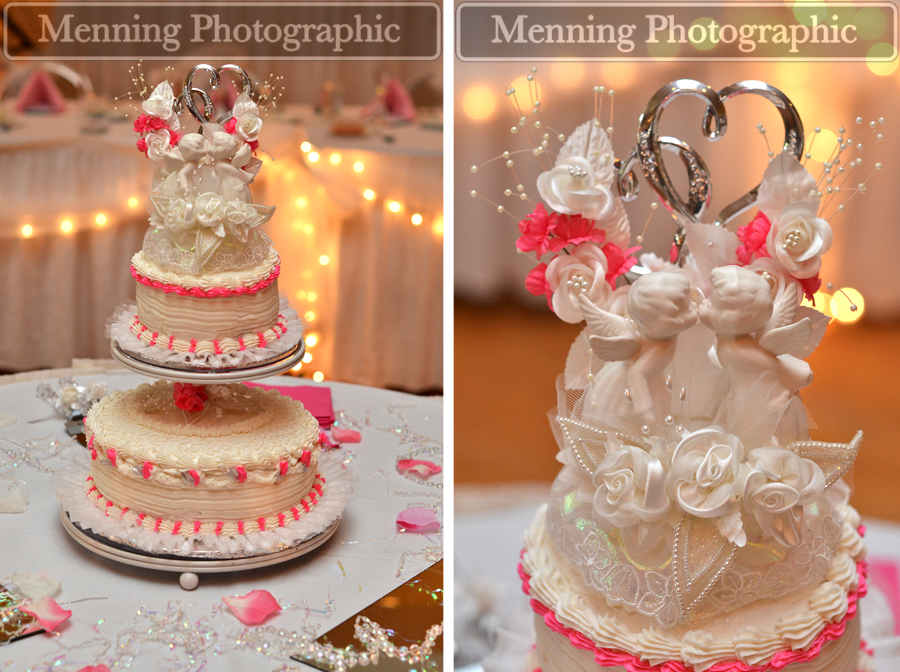 The best man's speech was hilarious.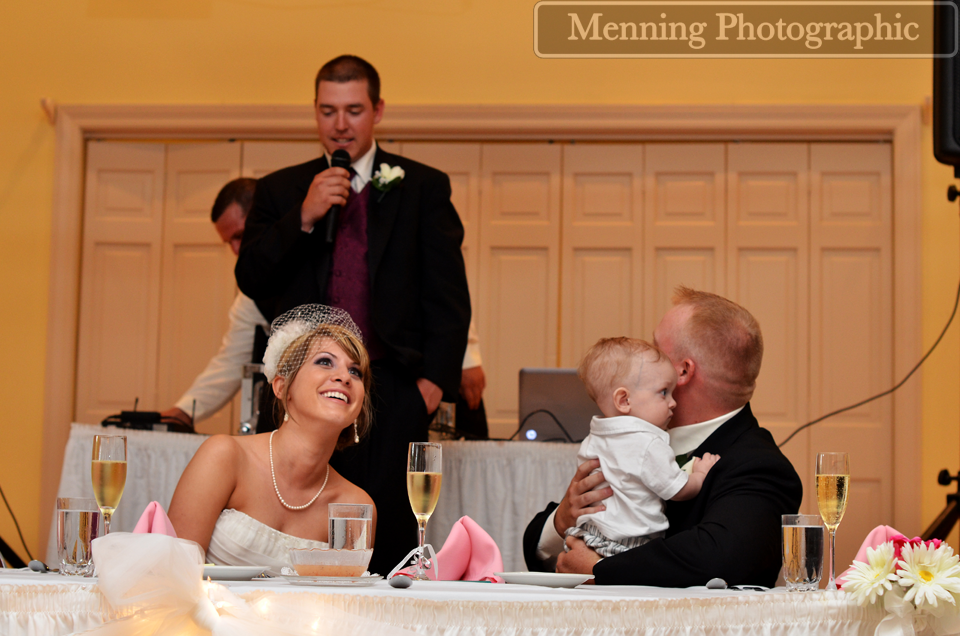 The maid of honor speech was heartfelt and sincere. The MOH described Megan's and Chris' relationship perfectly.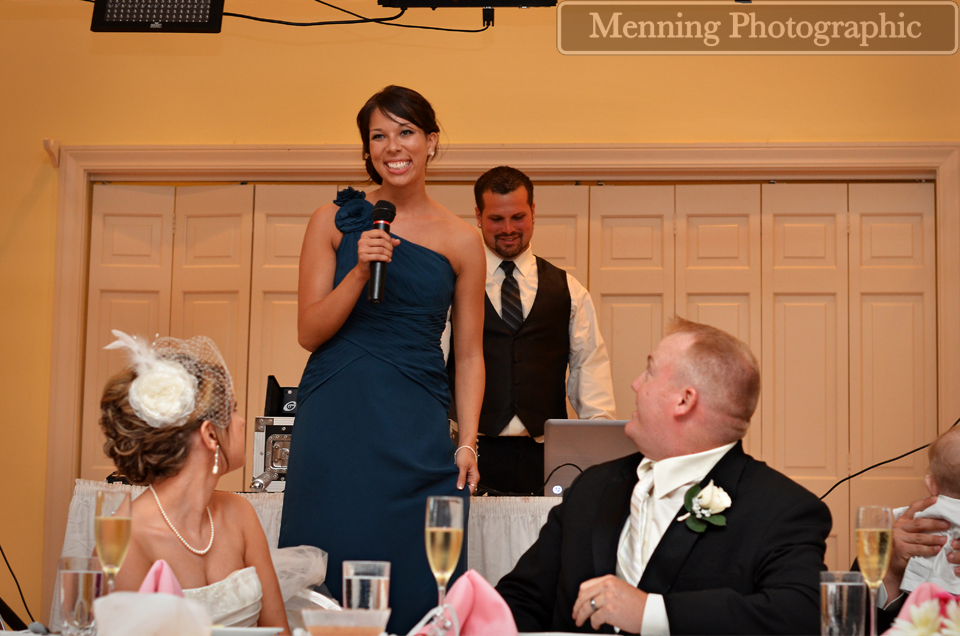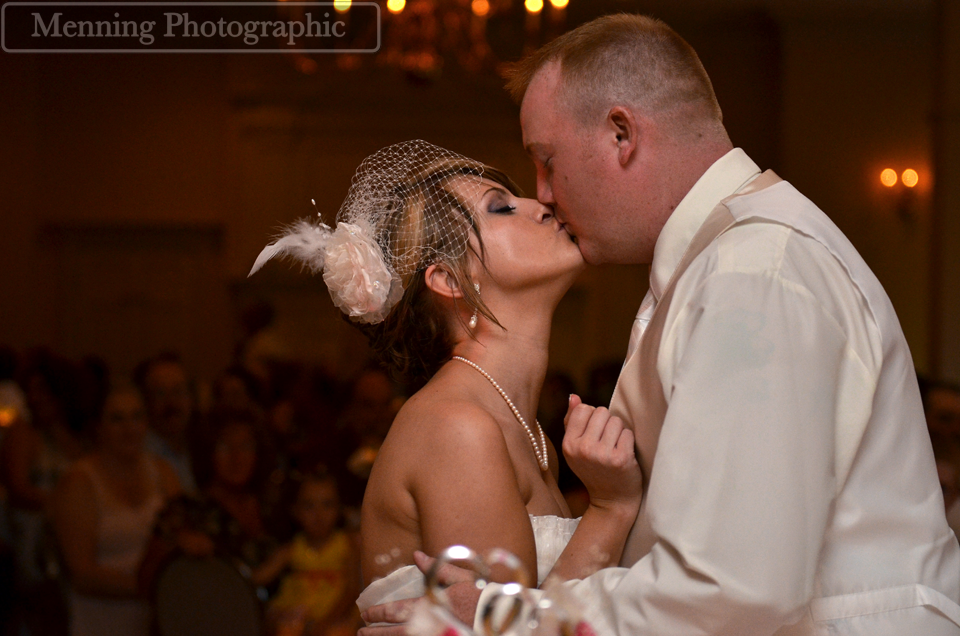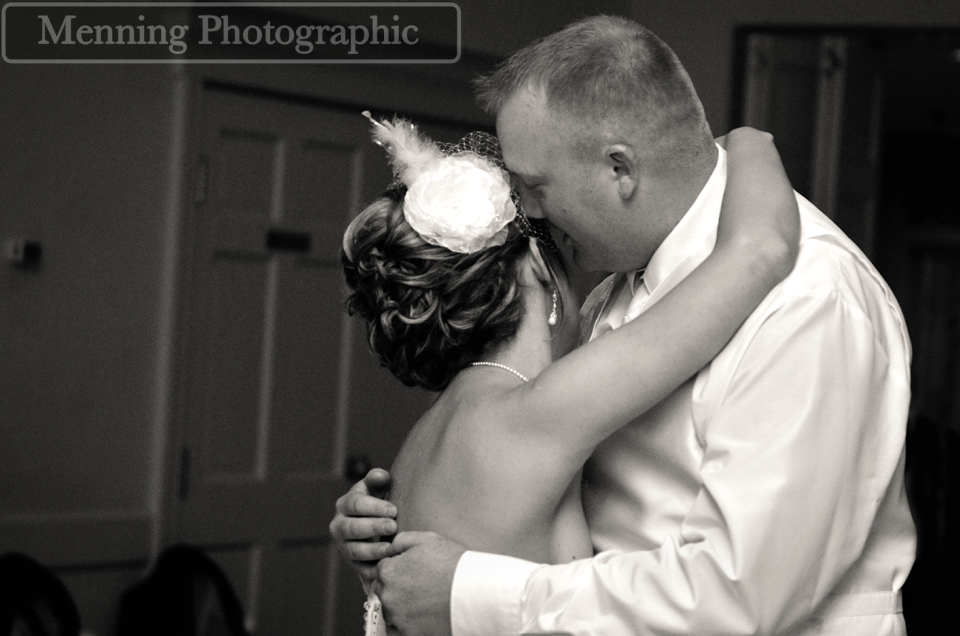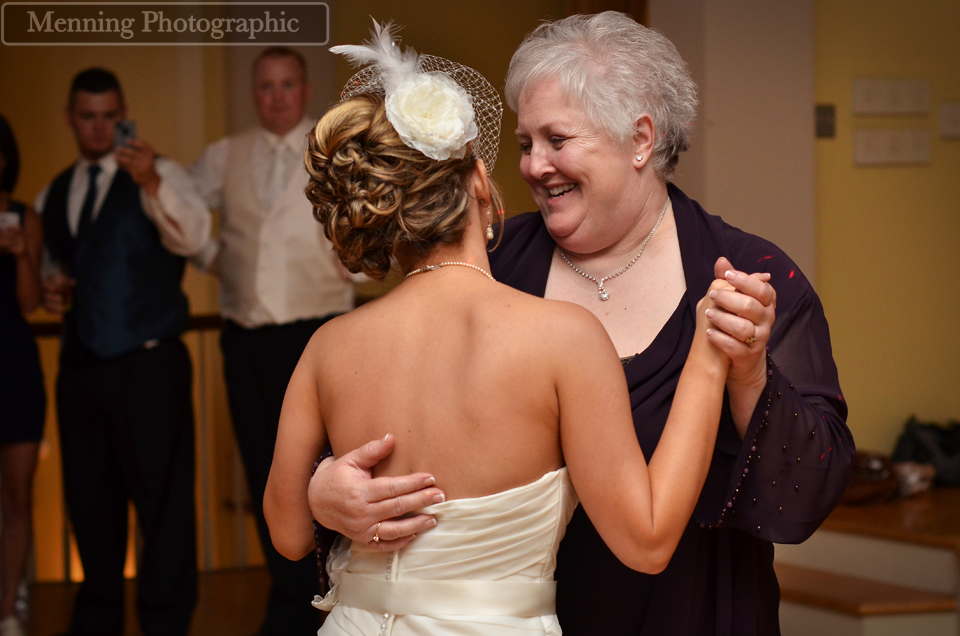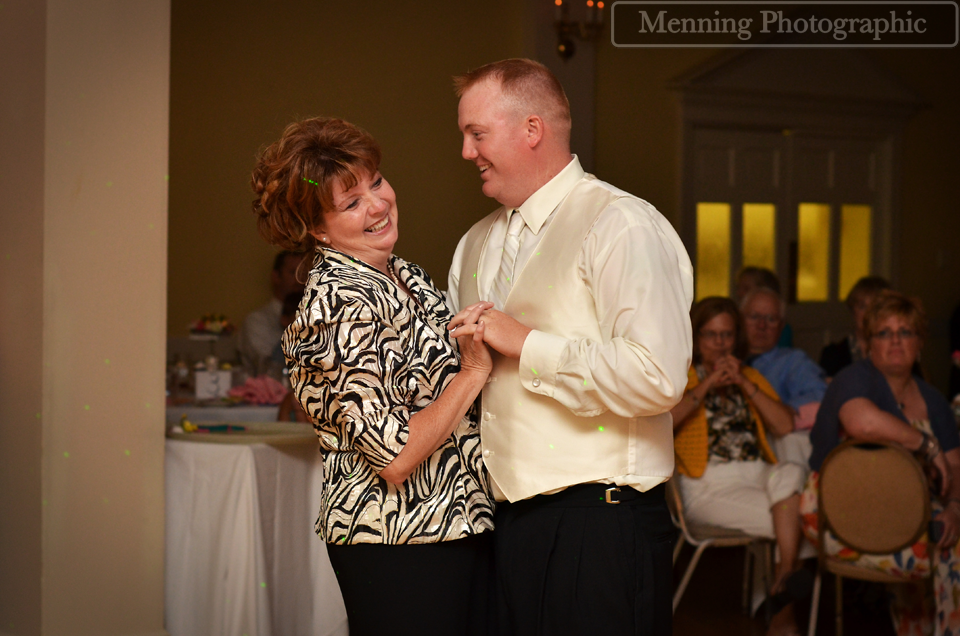 The groom's uncle had a great time dancing to some Jimmy Buffet.

In fact, everyone had a great time dancing!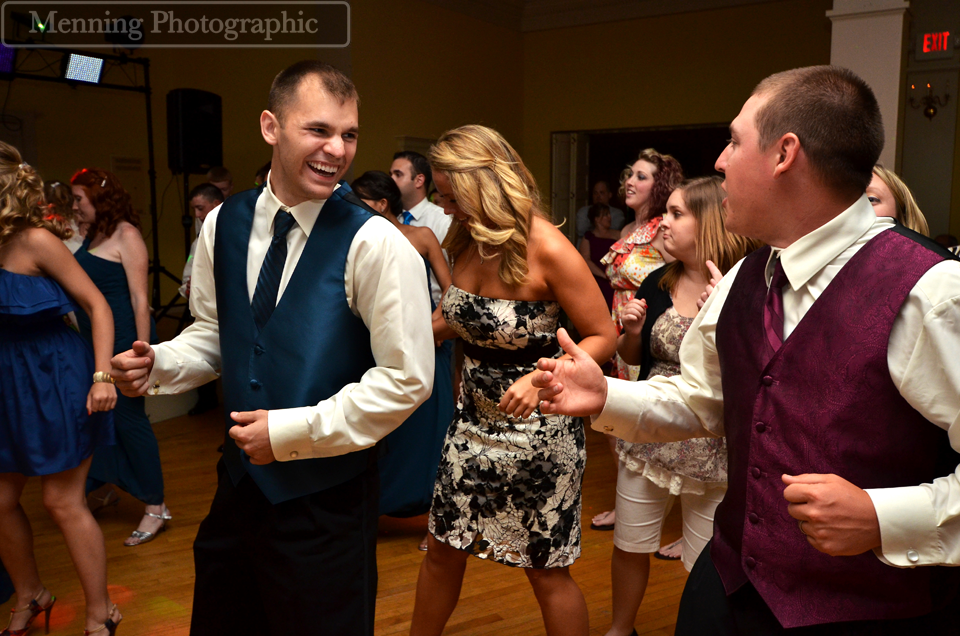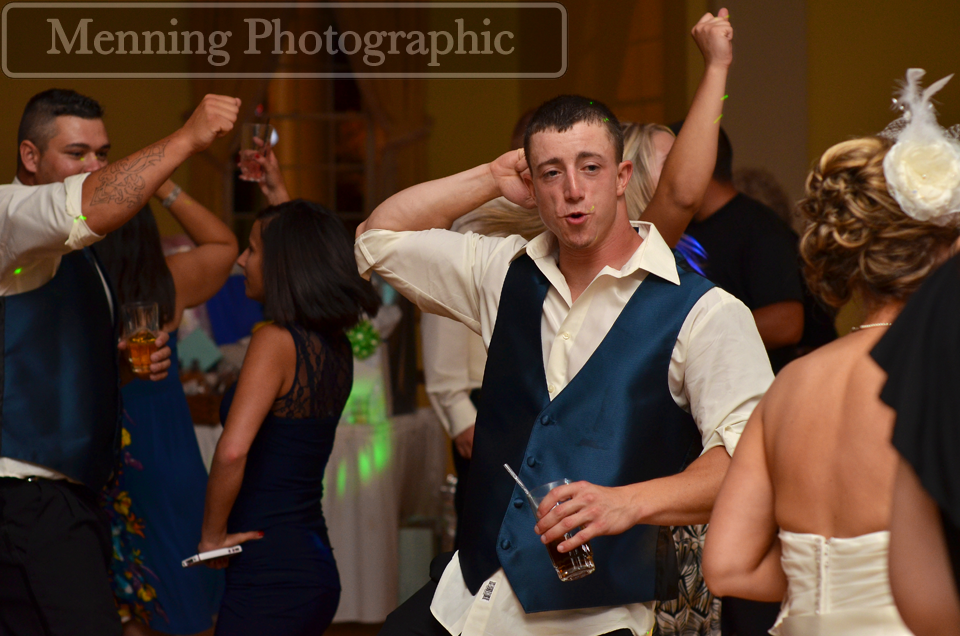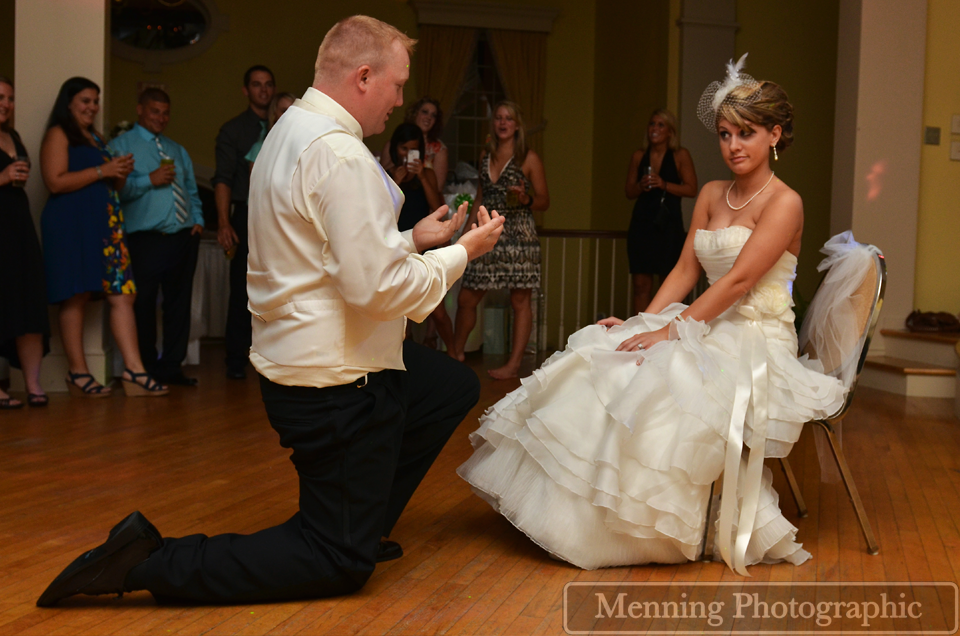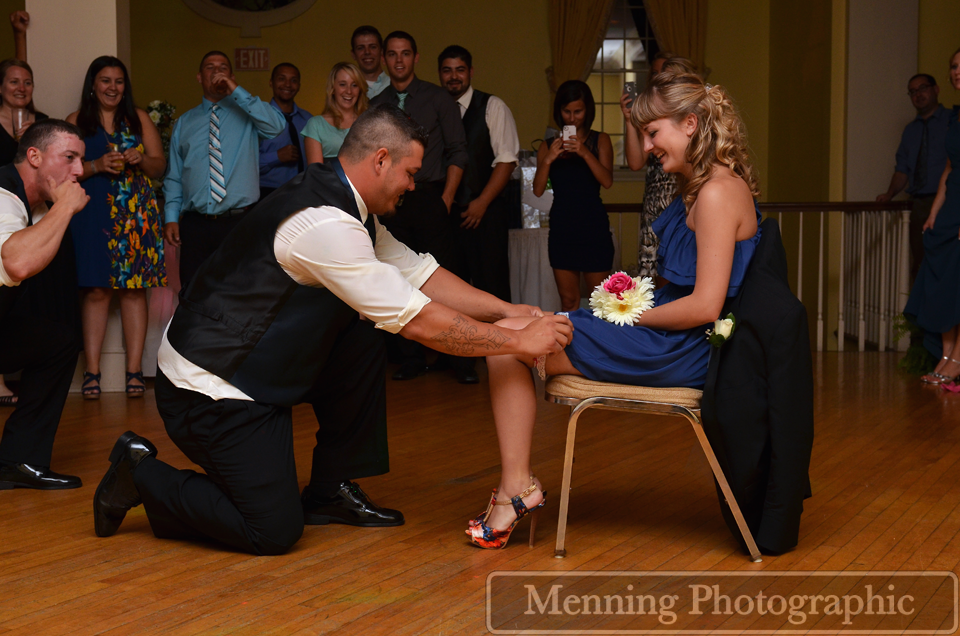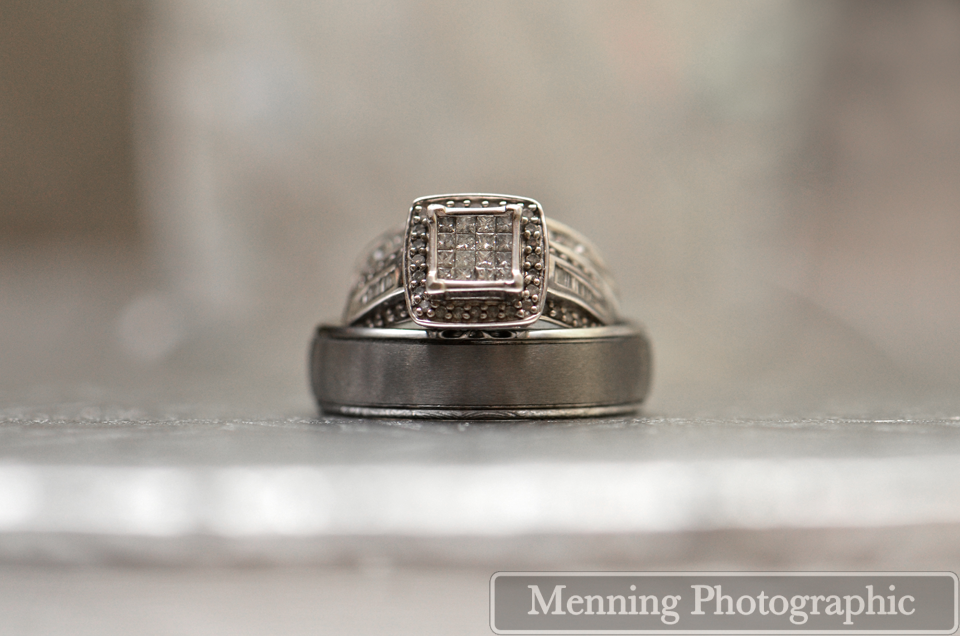 We loved the glow stick idea and played with our shutter speeds for some fun dancing shots. 🙂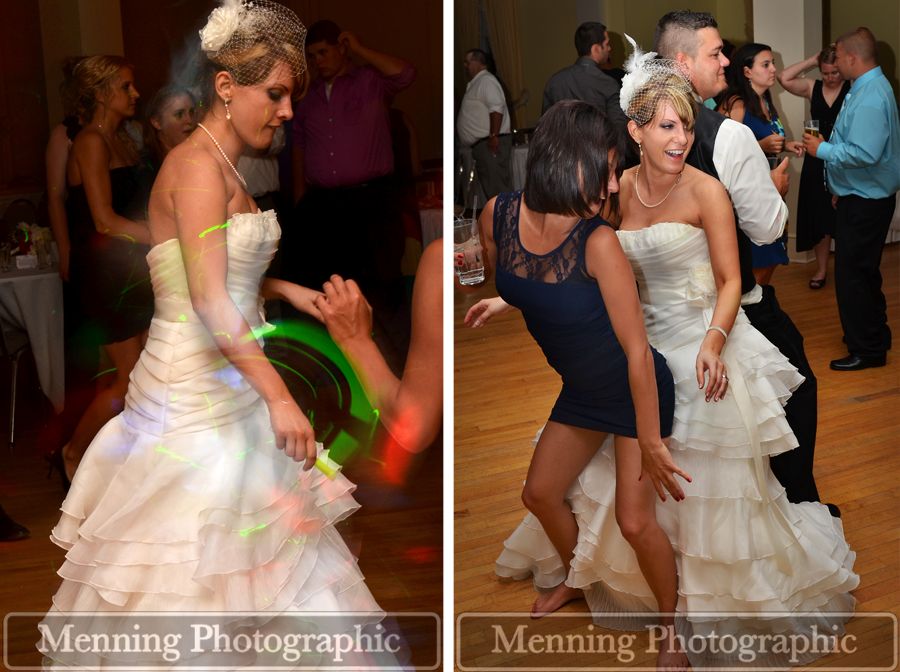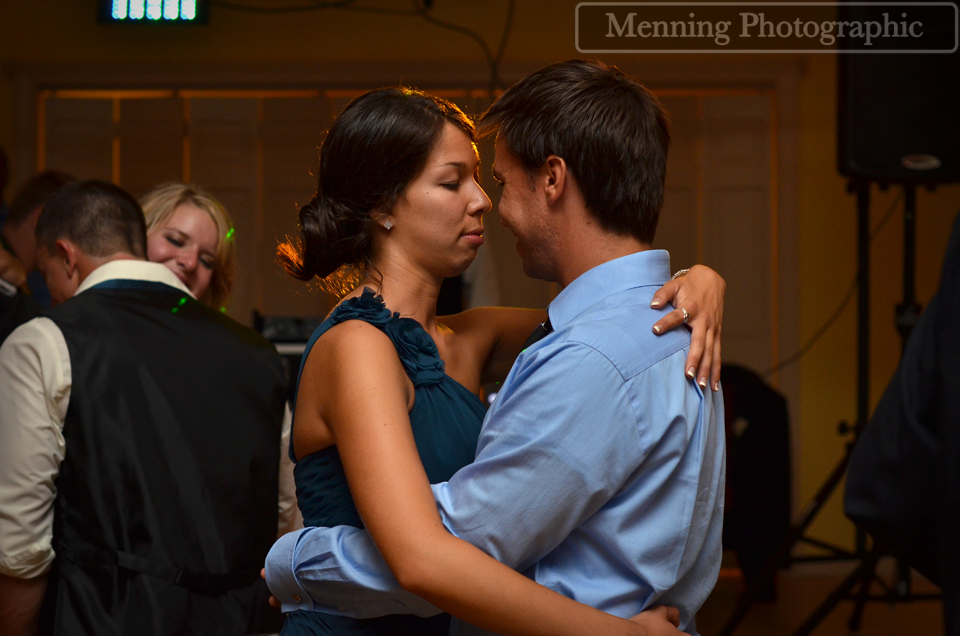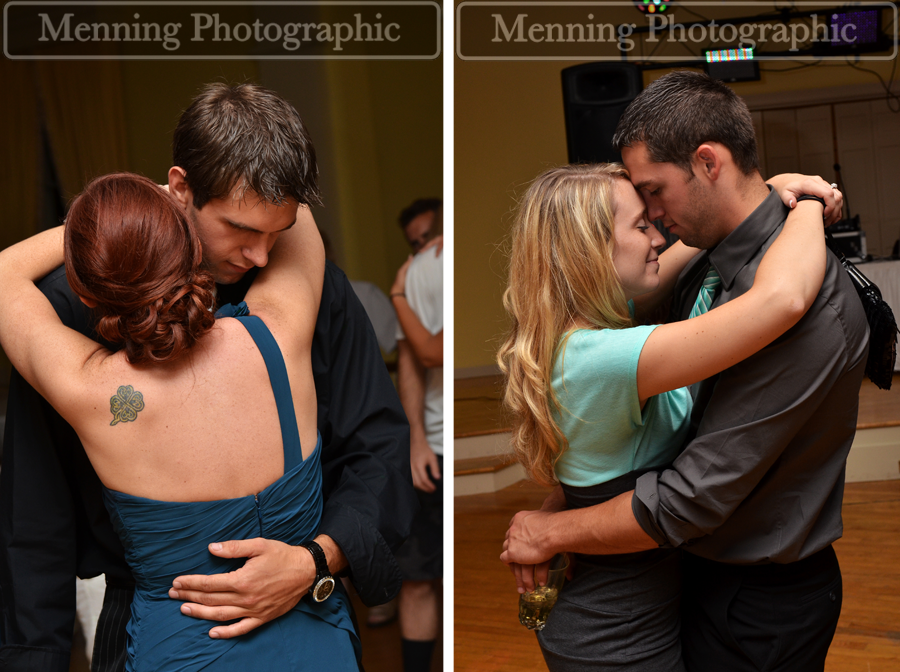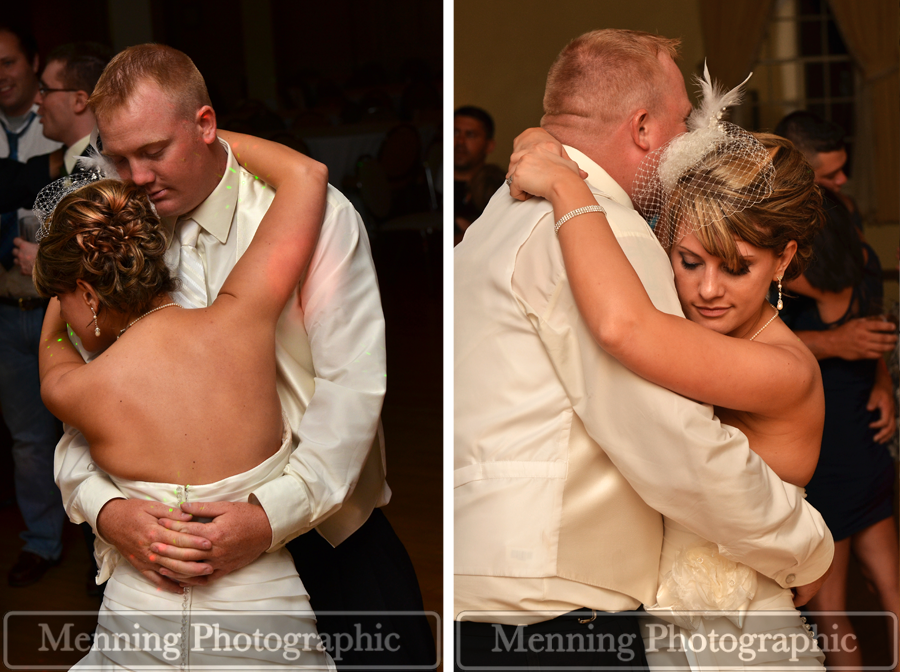 Chris and Megan, we had so much fun with you, your bridal party, and your wedding guests on your day. Everything was beautiful, and we wish you the very best!