Jennifer and Jared are high school sweethearts. They share a close-knit group of best friends- country kids with huge hearts who know how to have fun and know how to work hard. Their wedding day was special. Blue skies and bright white clouds, sunshine, brilliant smiles, and romantic glances combined to form the beautiful day.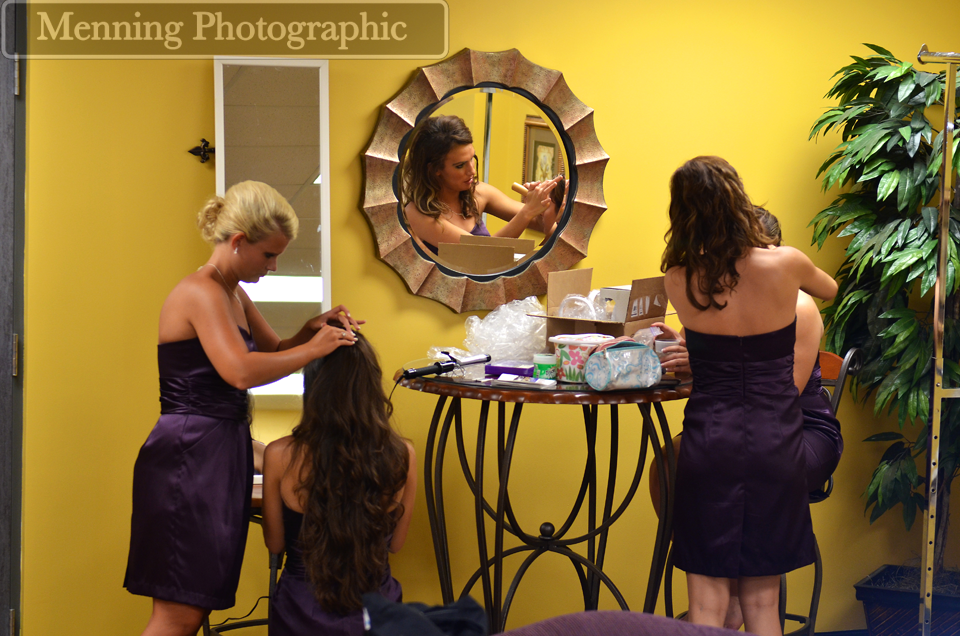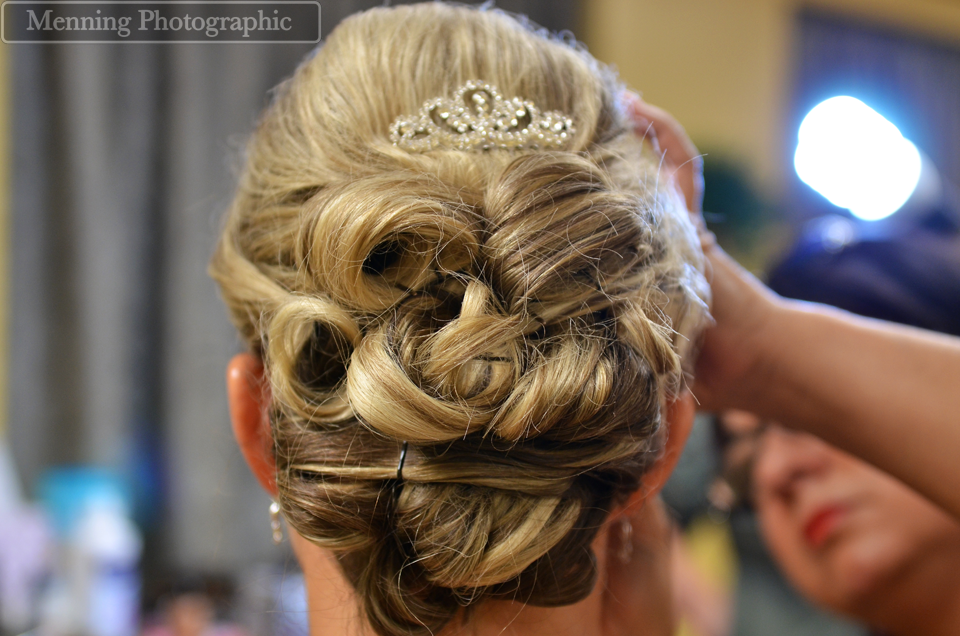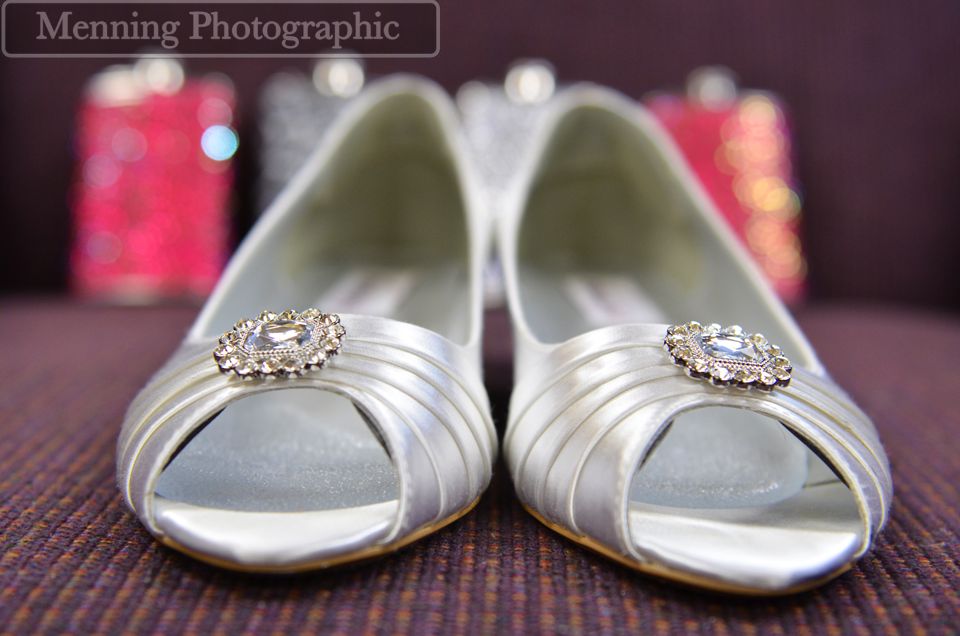 What a flawless beauty. Jennifer had Airbrush Images Studio do her airbrushed makeup. The ladies were skilled, kind, and professional. They came to the church, which is always a plus. The less places you have to travel on your wedding day, the less stress. 🙂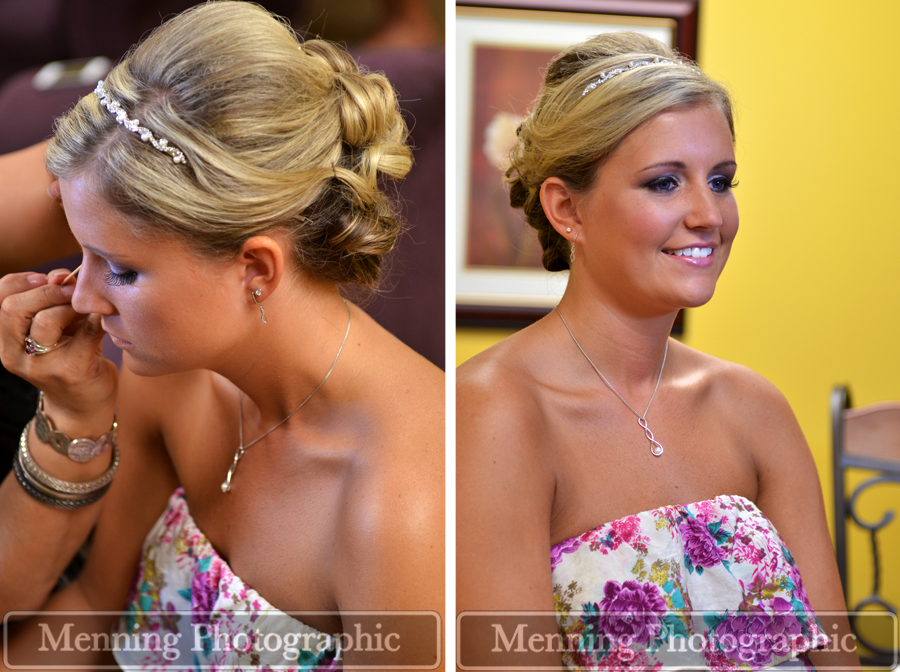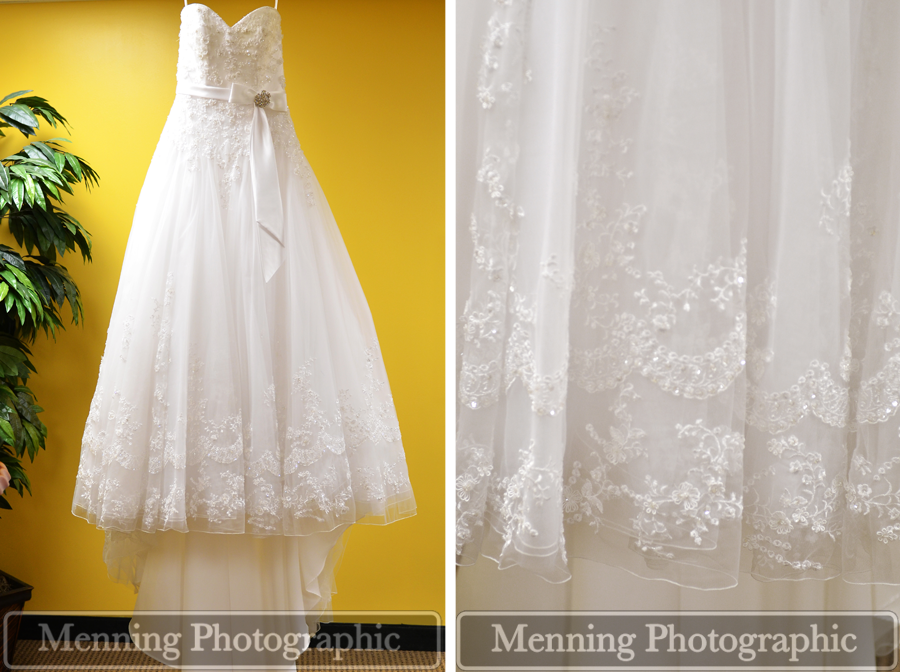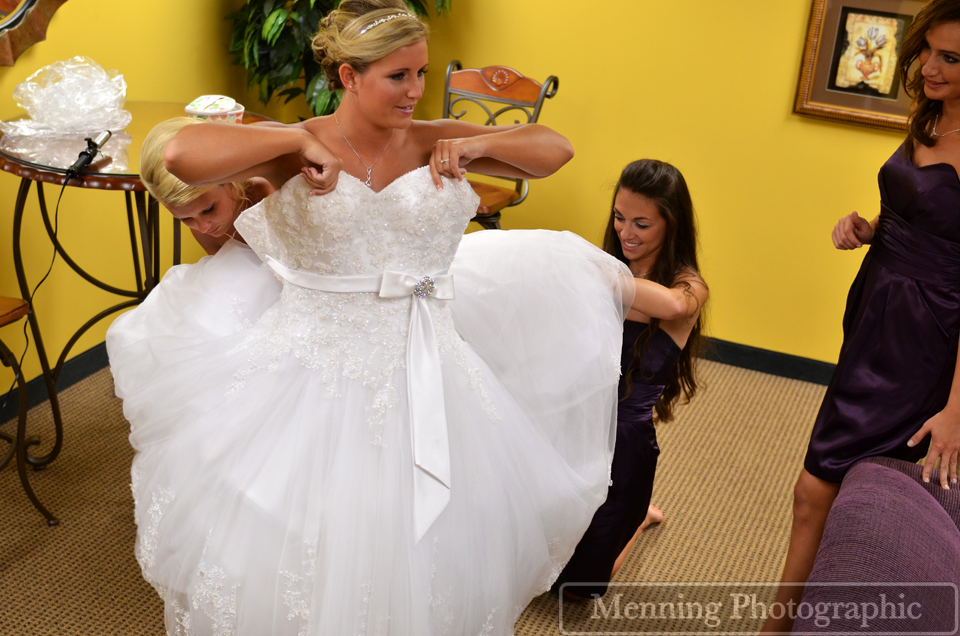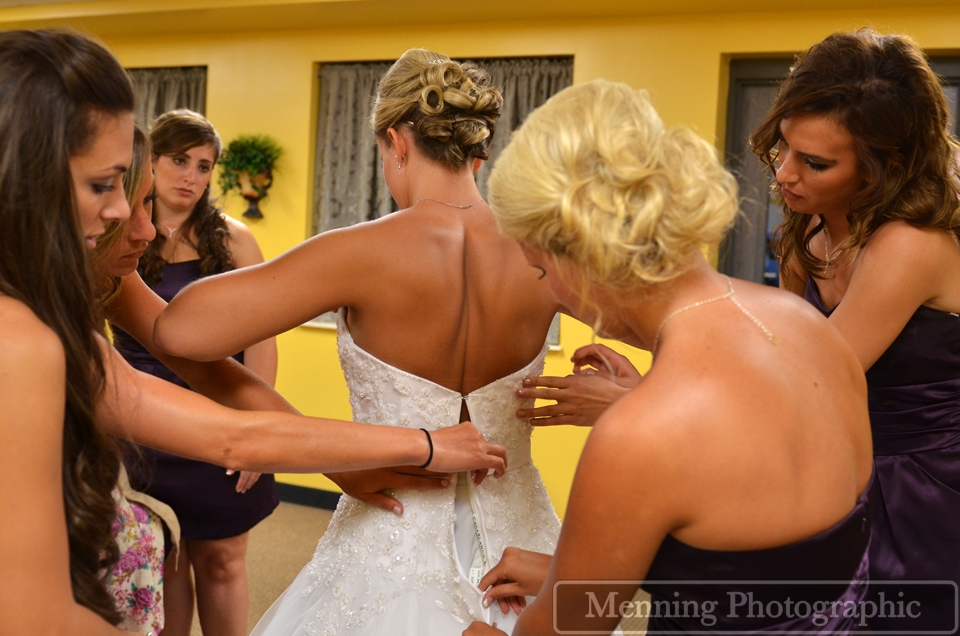 The bride and a portion of her gorgeous wedding party. The room that the ladies got ready in coordinated with the wedding colors (plum & yellow) perfectly. Jen planned it that way. 😉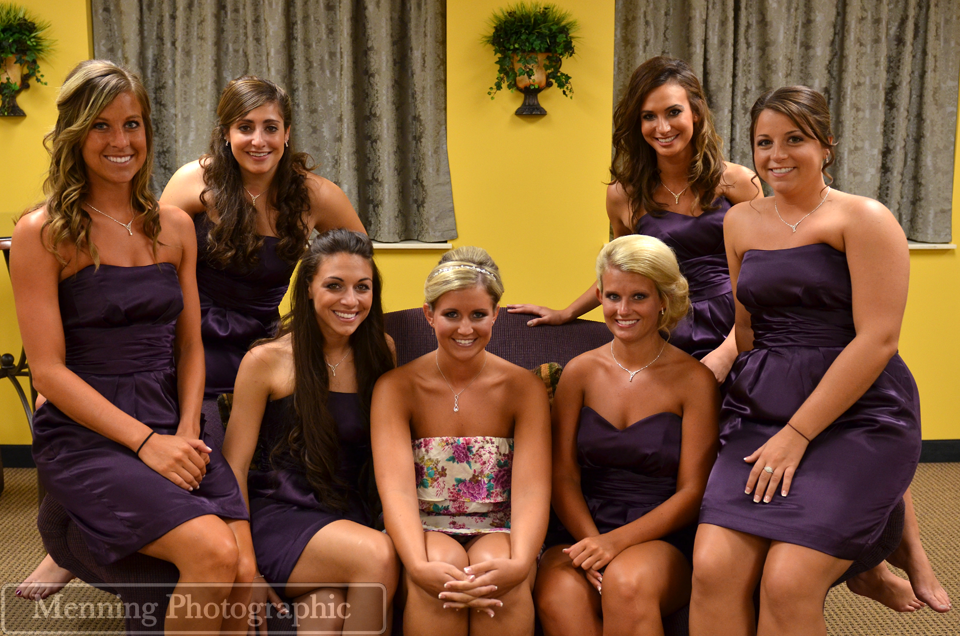 Meanwhile, the guys were chillaxing at the groom's parents' home.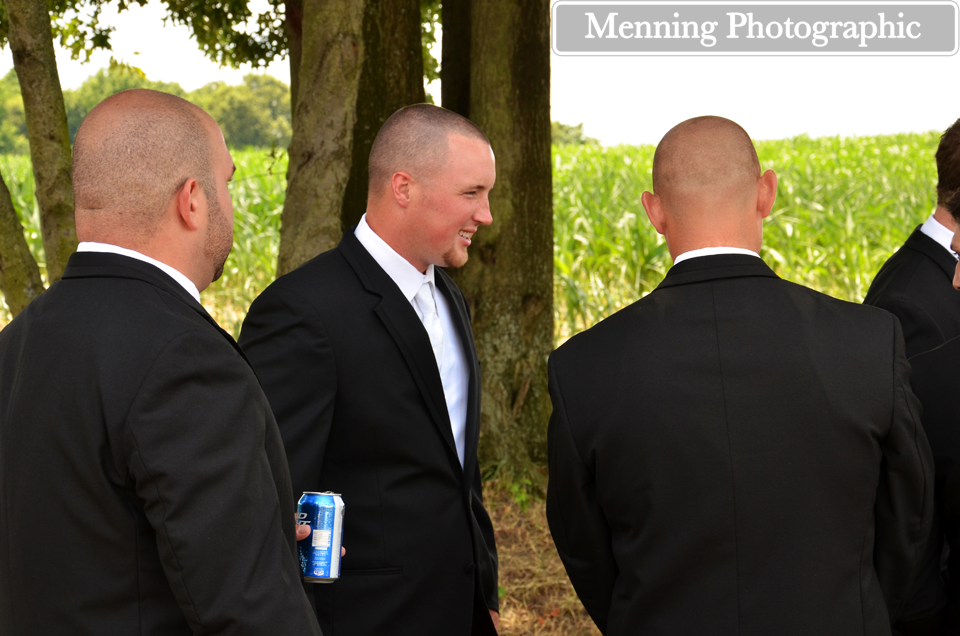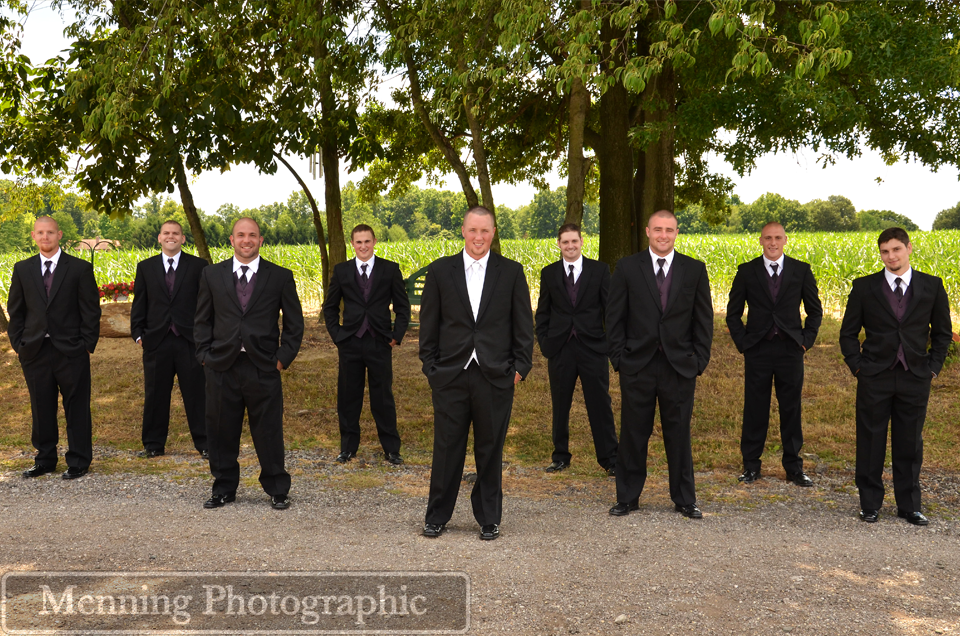 I think those vests and ties are striking. What do you think?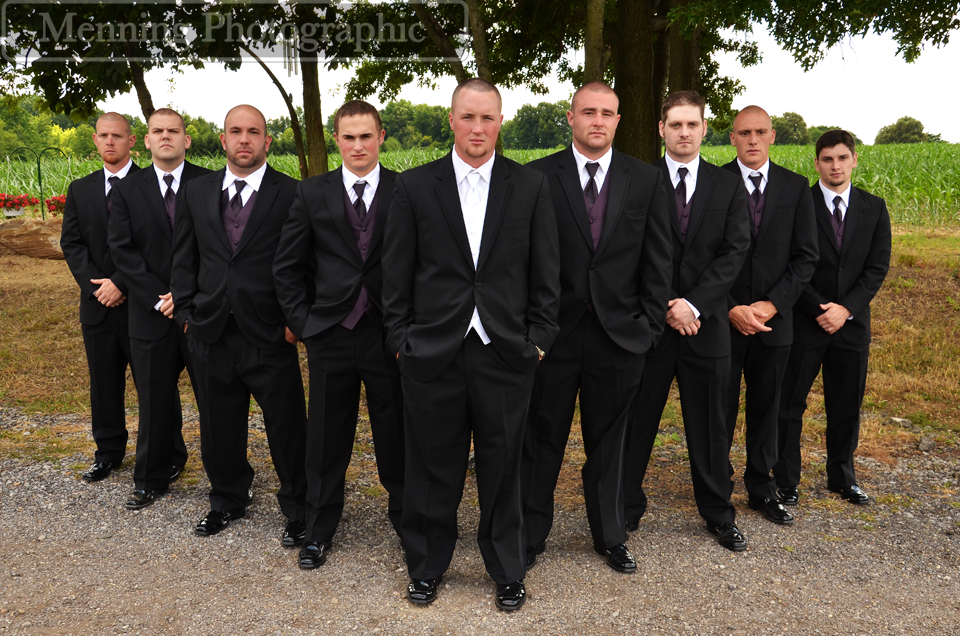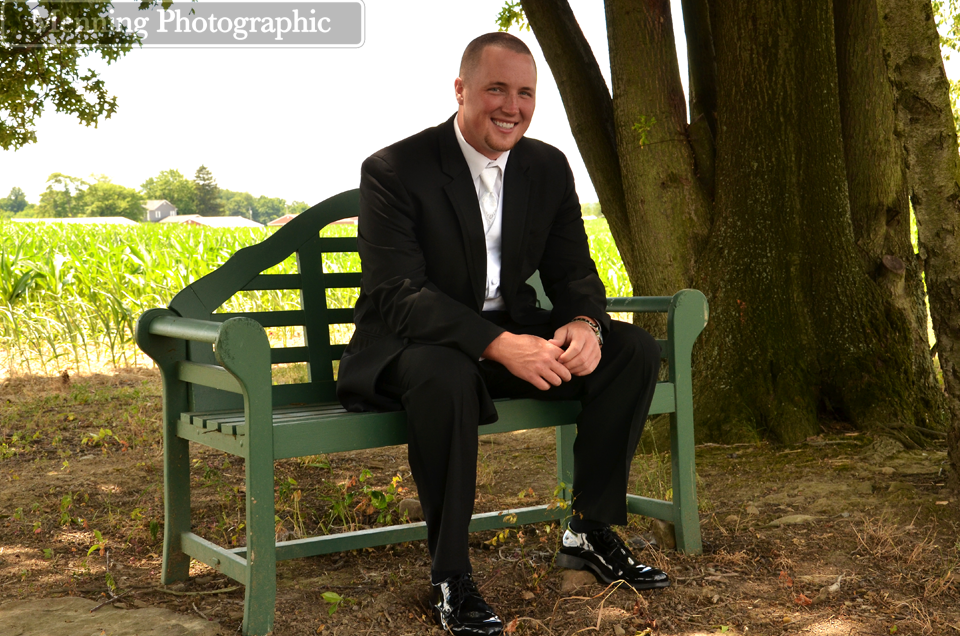 The wedding ceremony took place at Abundant Life Fellowship in New Waterford.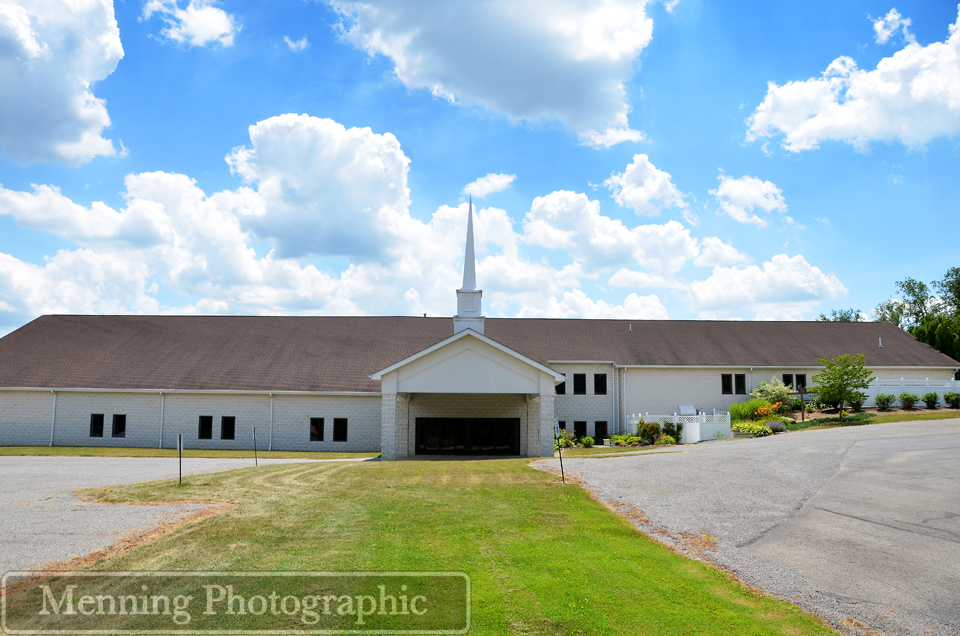 The groom seeing his bride walk down the aisle for the first time is always one of my favorite shots from the day. I see a tiny tear glistening in the corner of his eye, and he can't keep the smile from his face.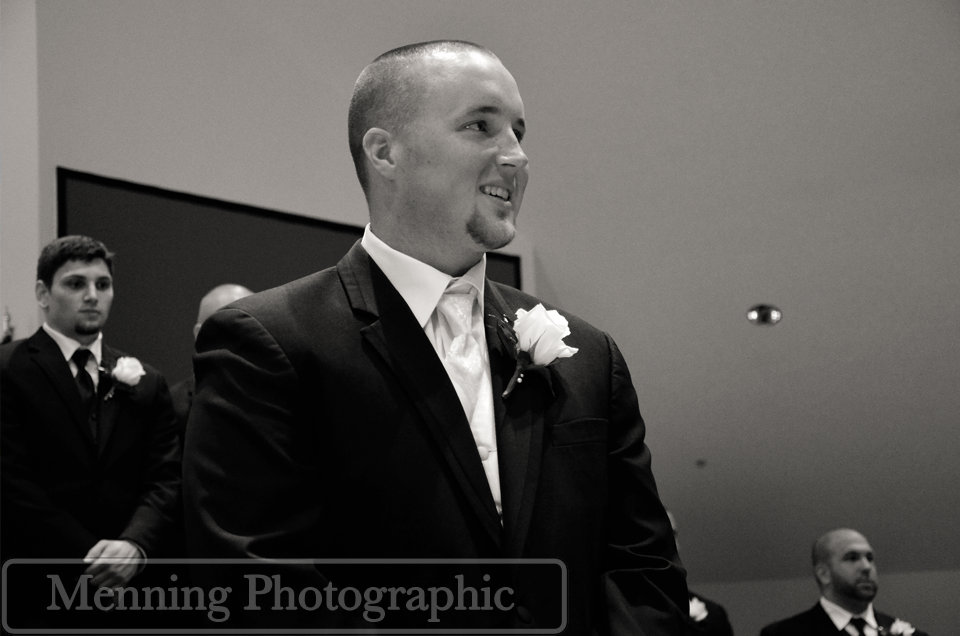 The bride's father walking his first daughter down the aisle toward her soon-to-be husband.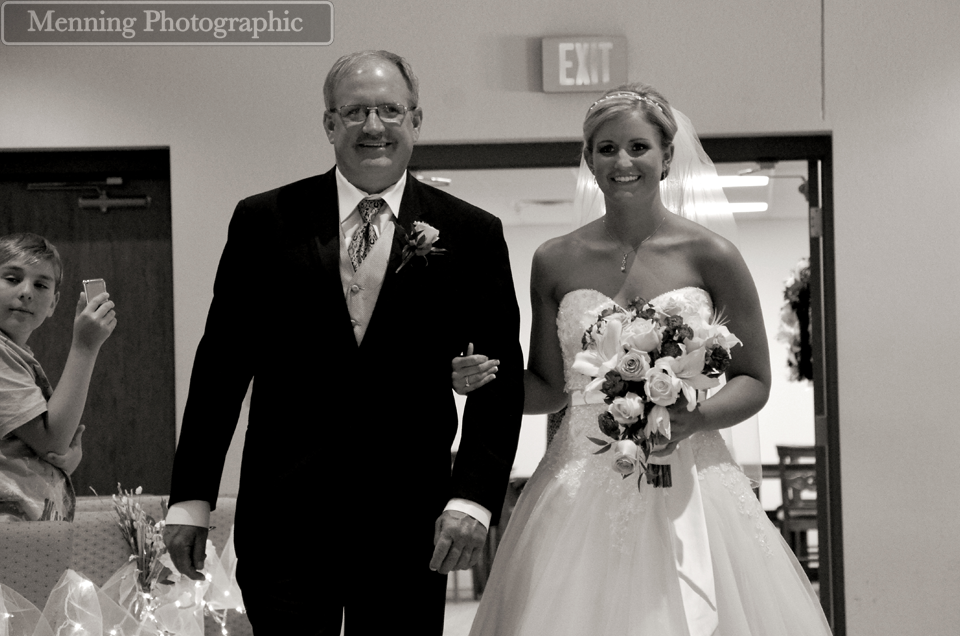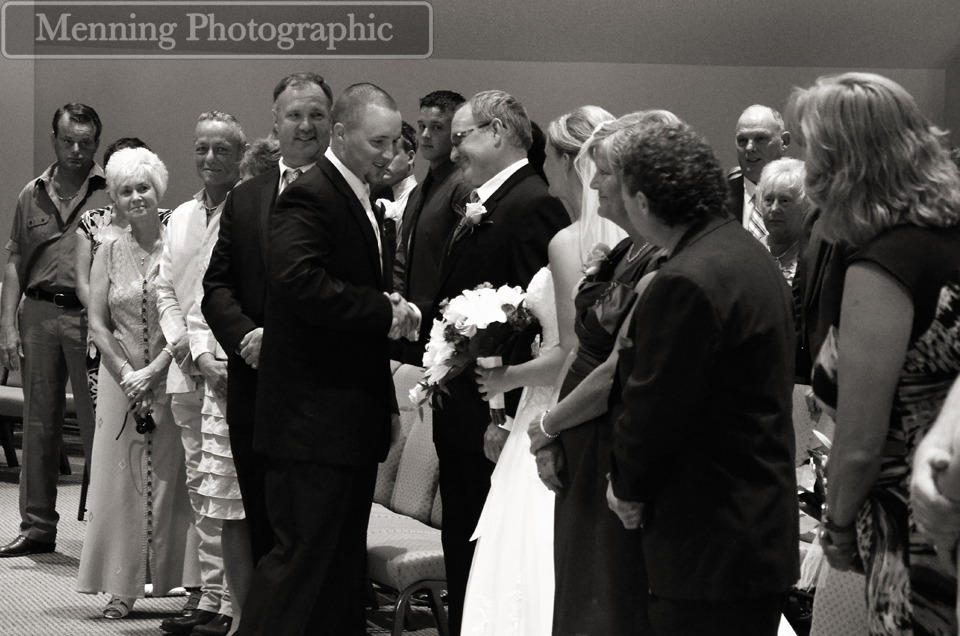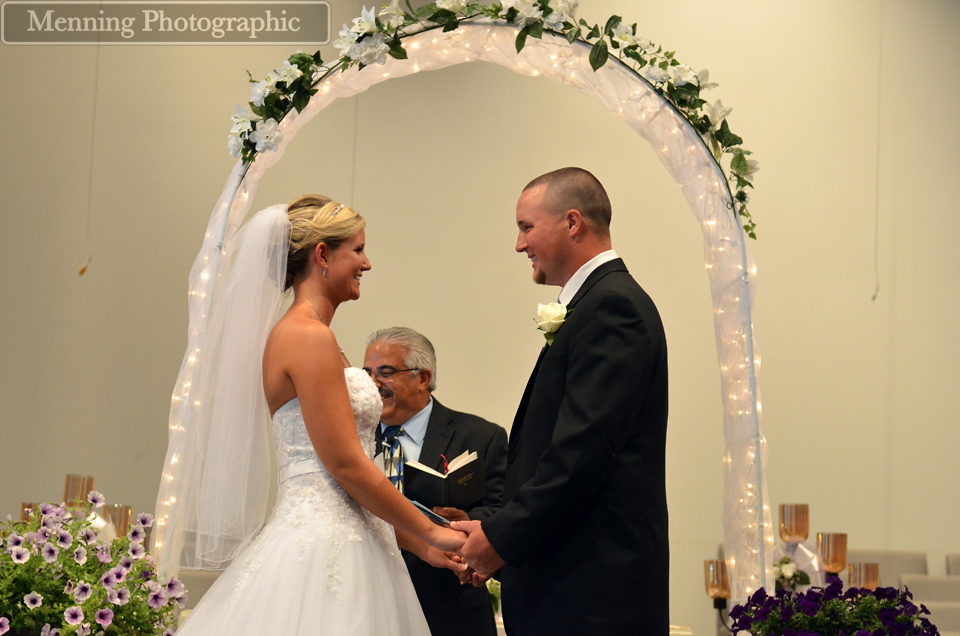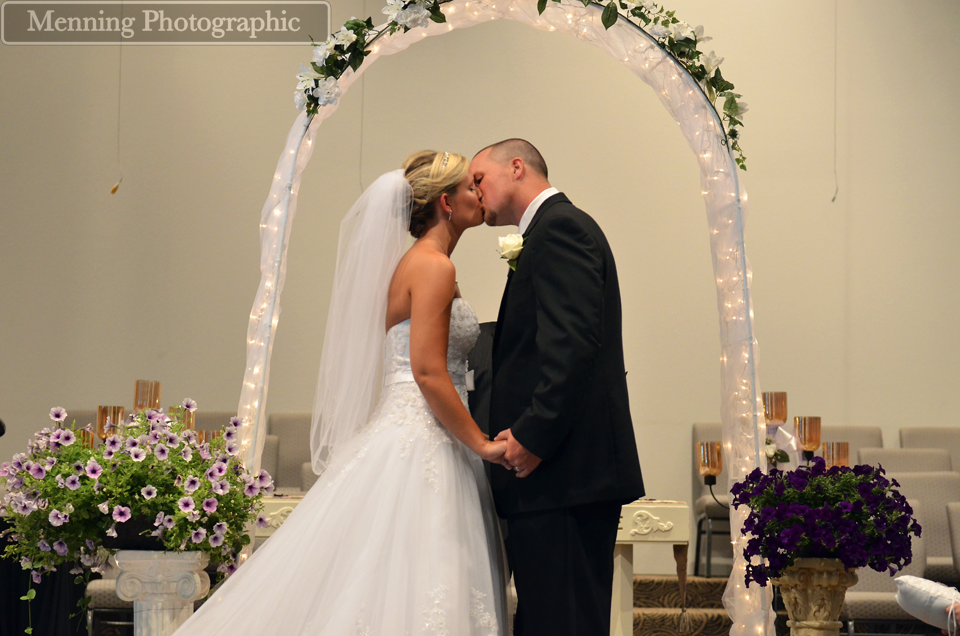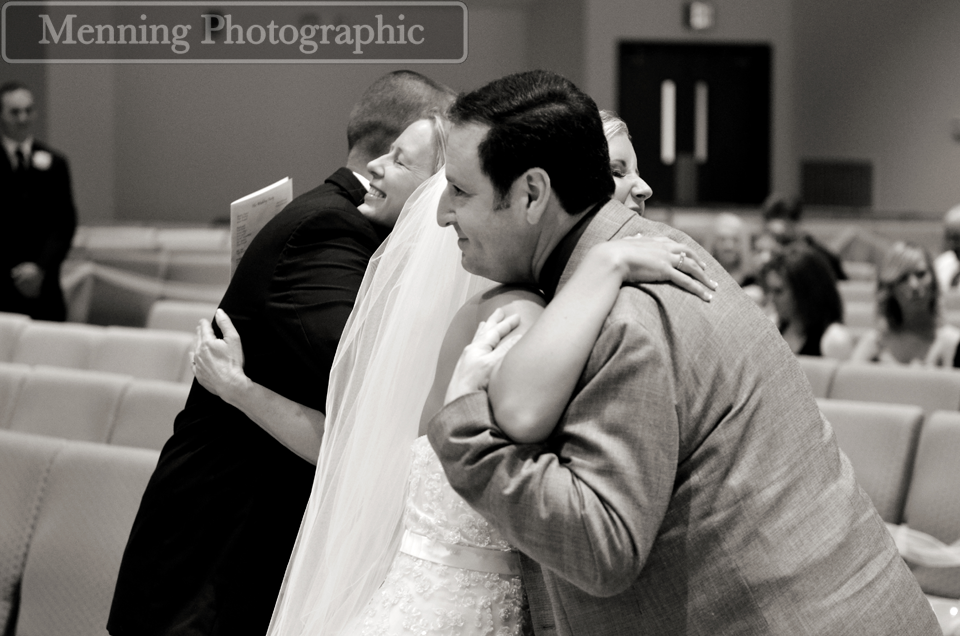 This wedding had the cutest kids ever in it!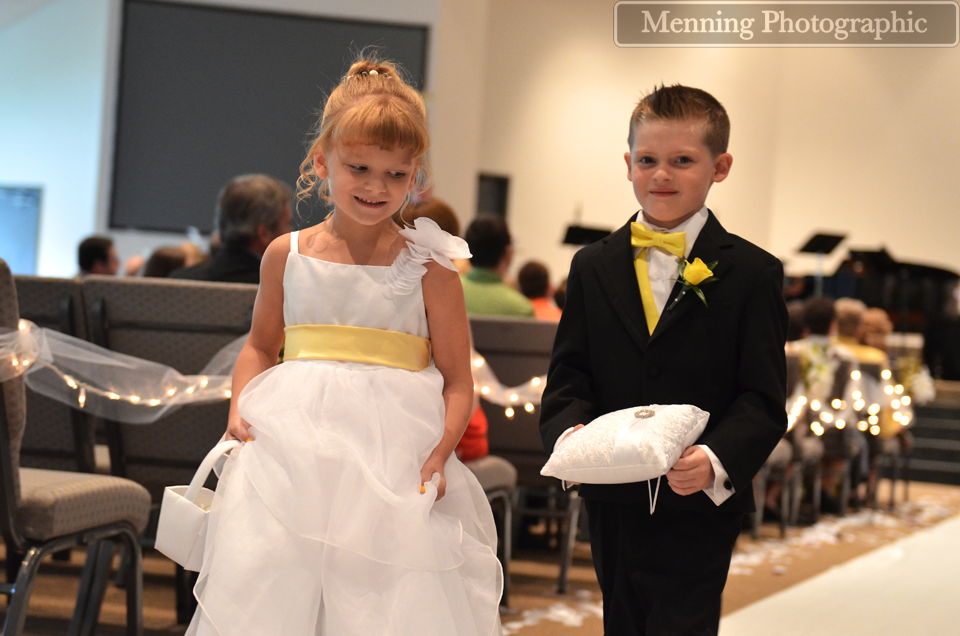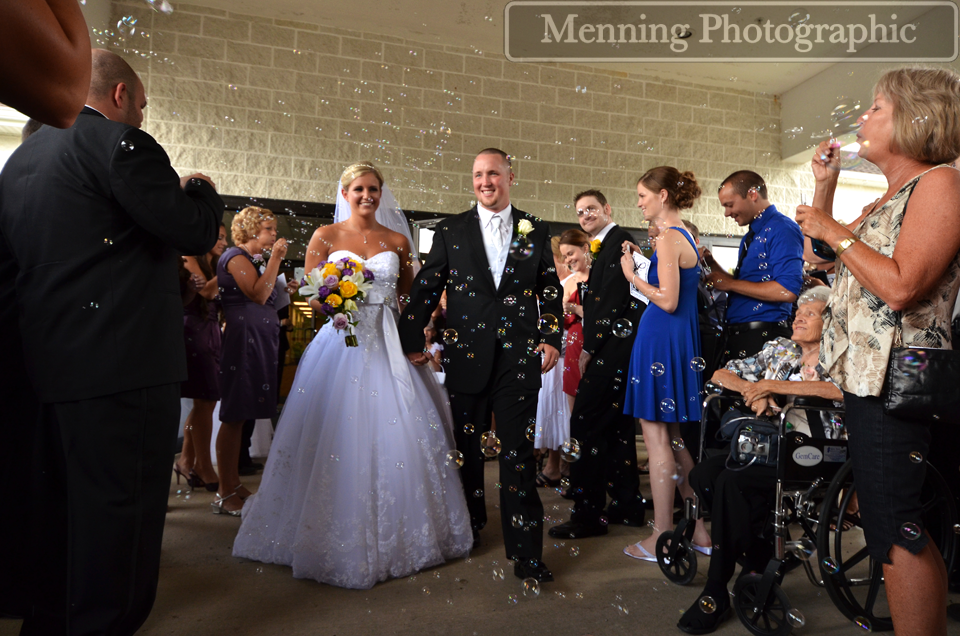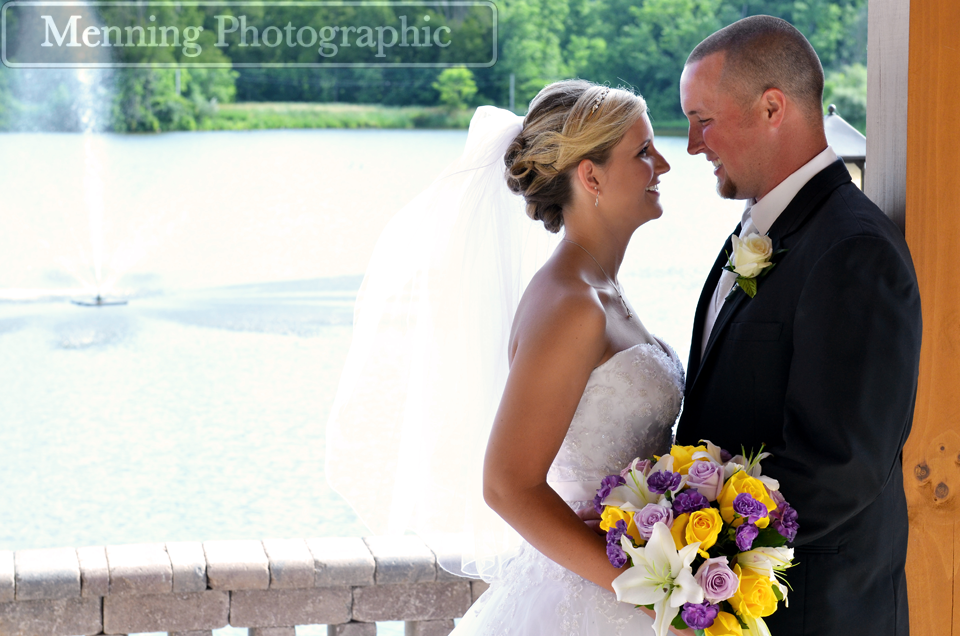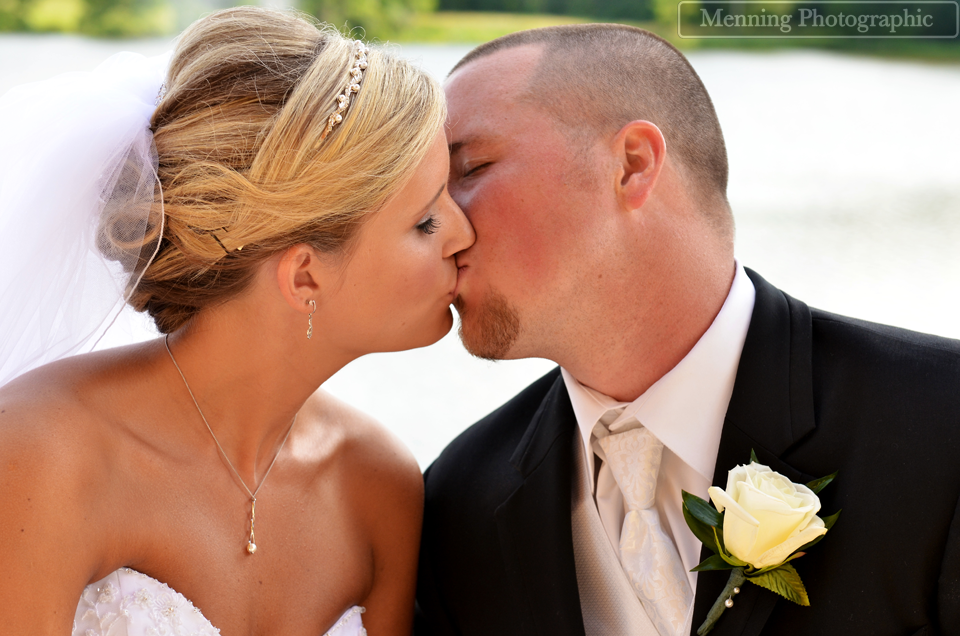 We loved this group. They were up for anything.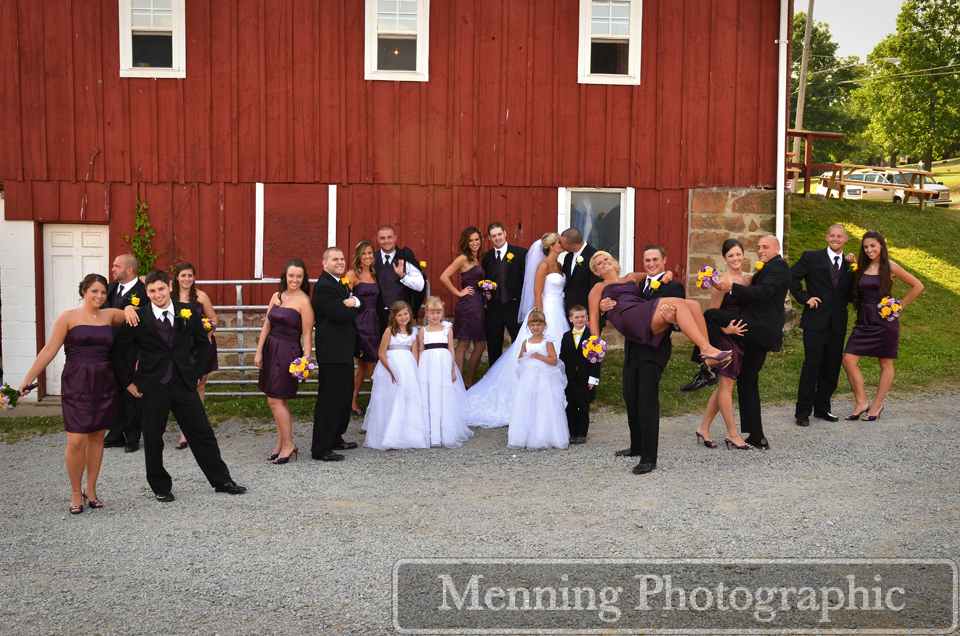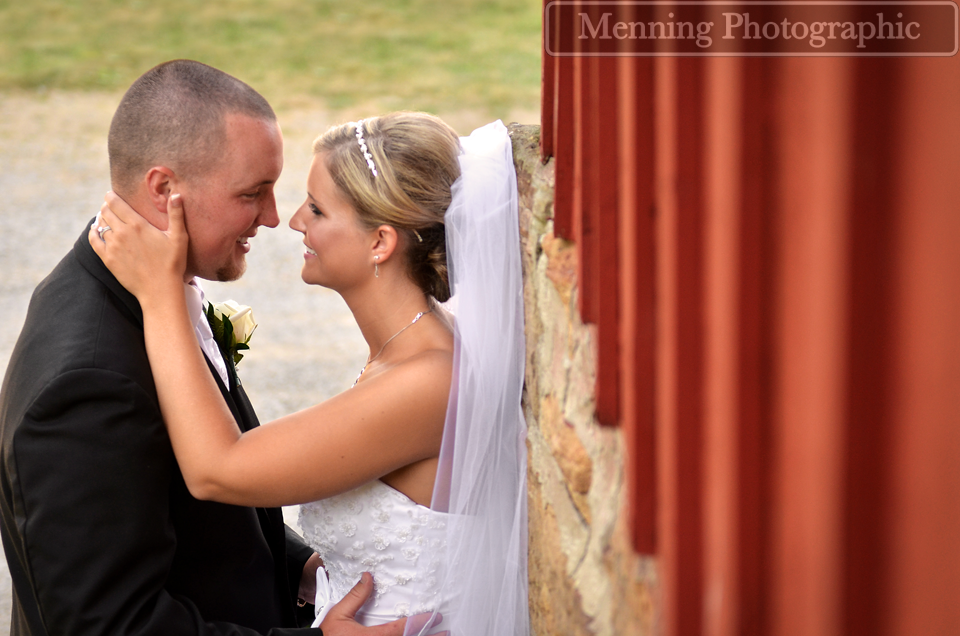 Could they be any cuter?!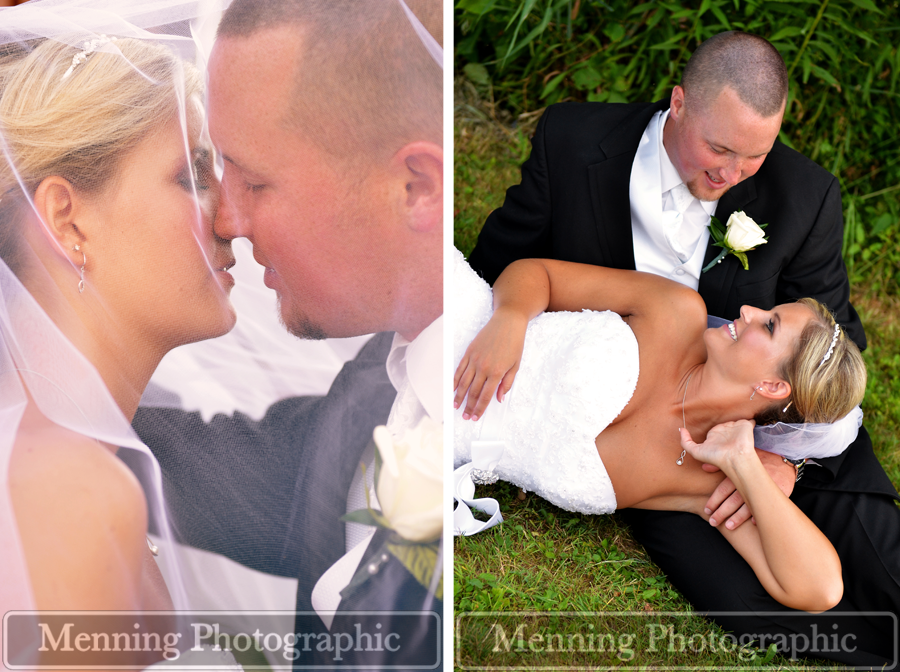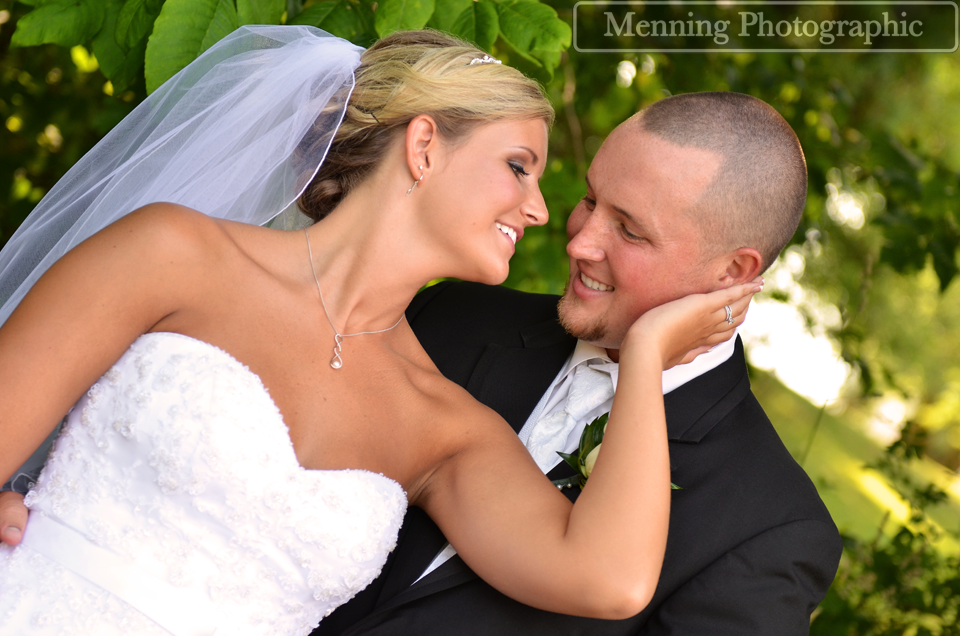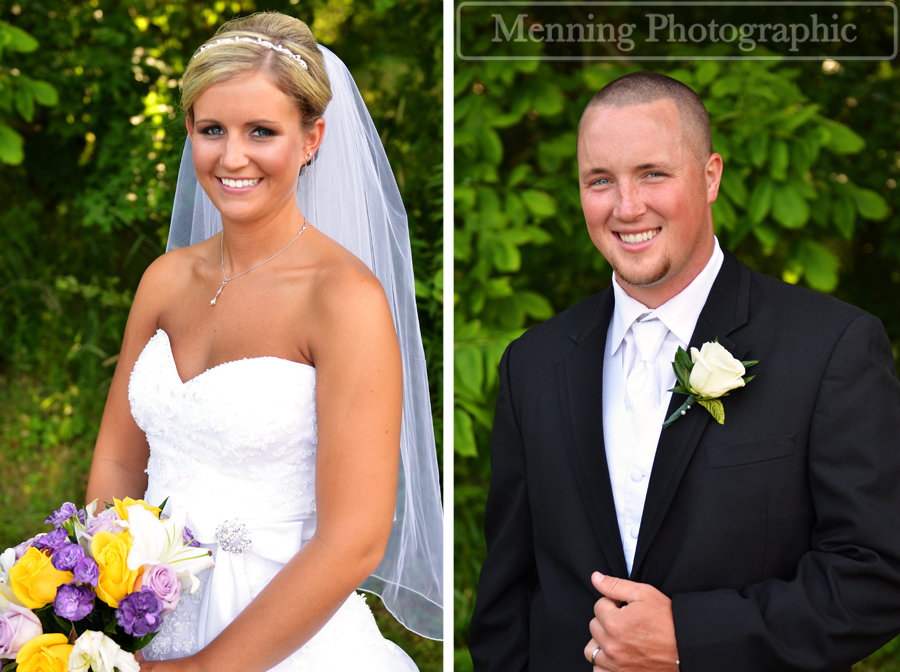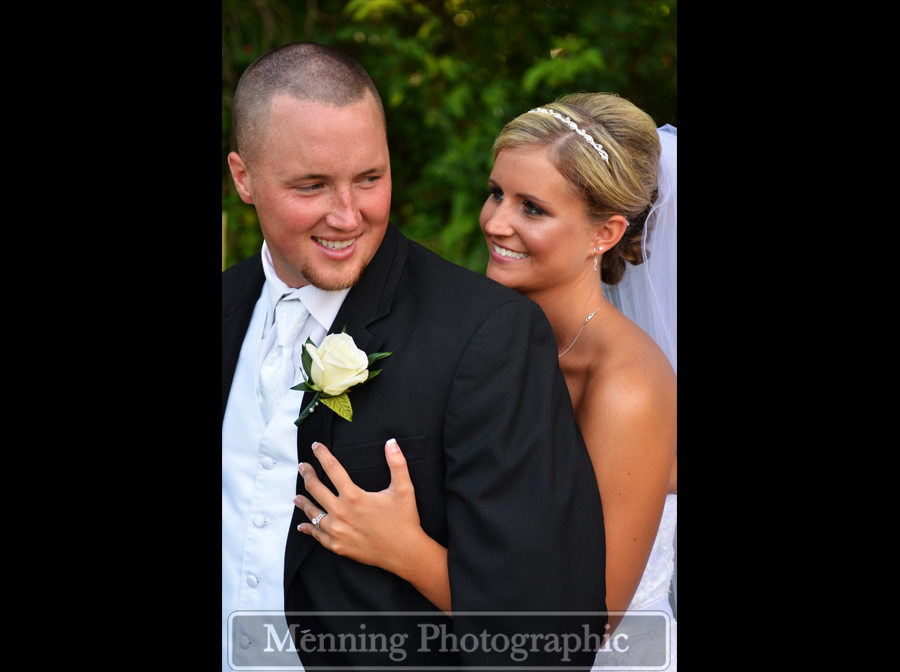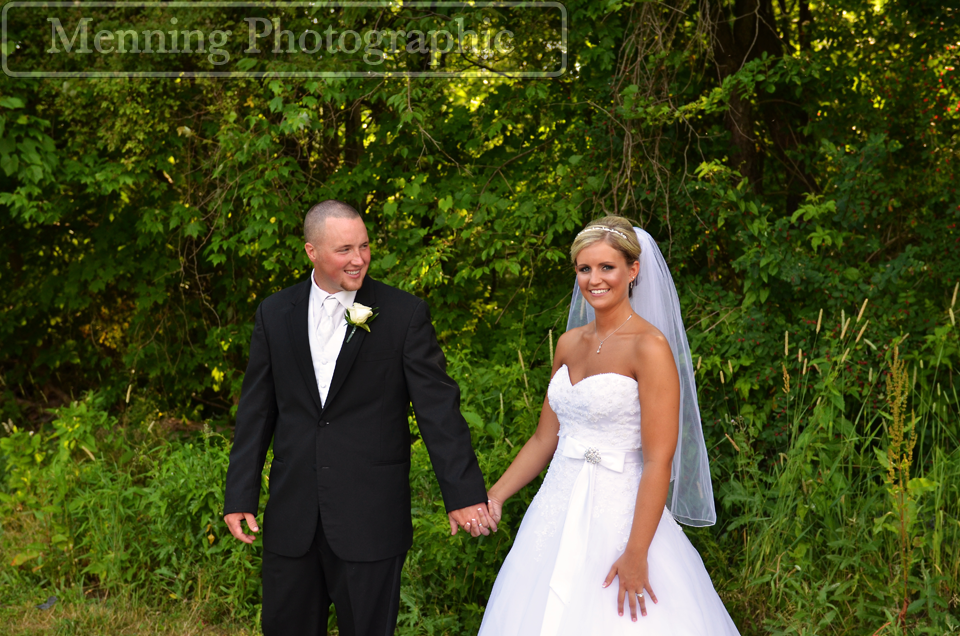 The image below would be stunning as a large canvas wall hanging.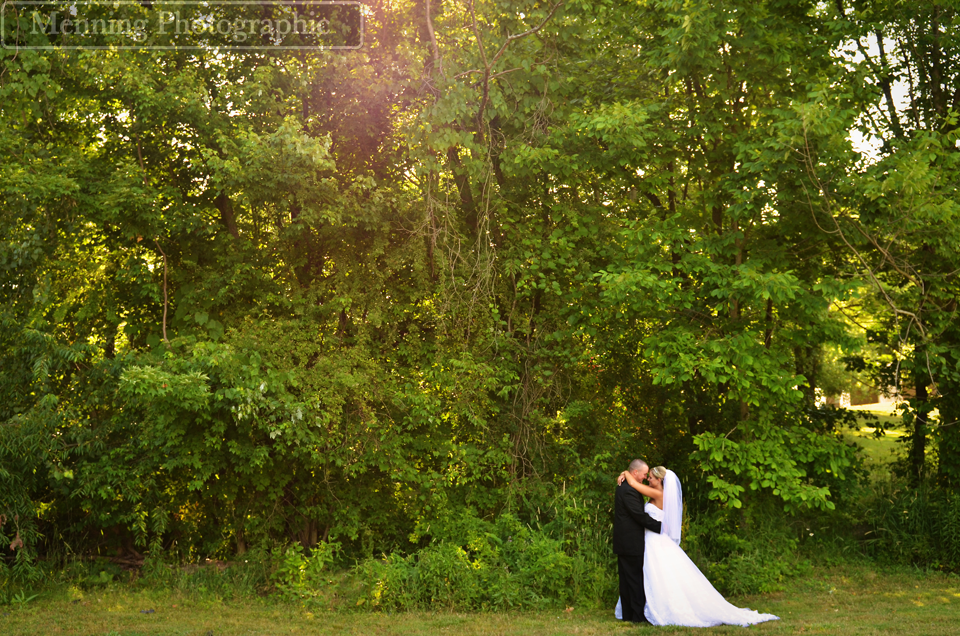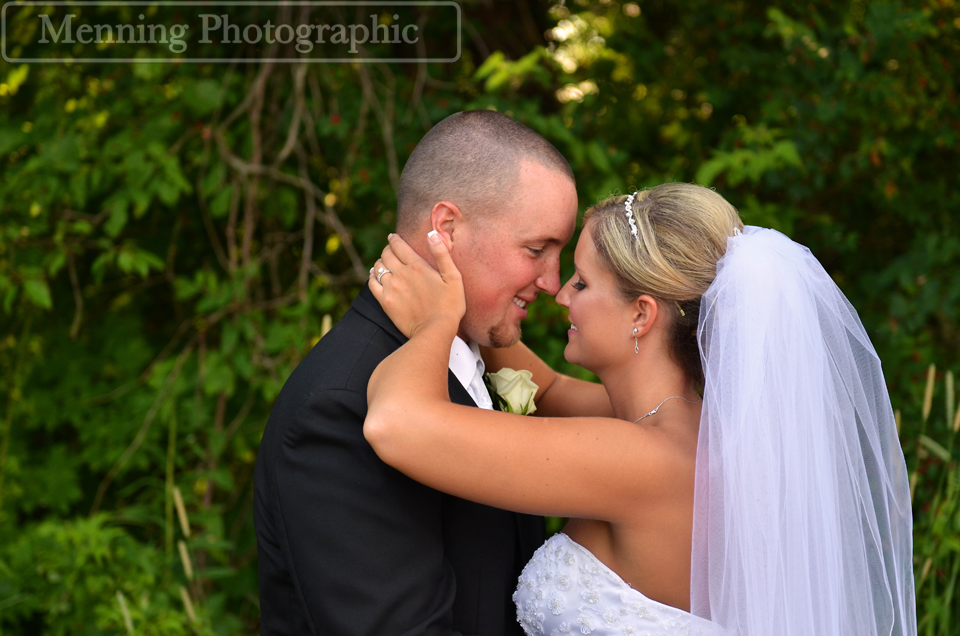 Center of Attention made the cake.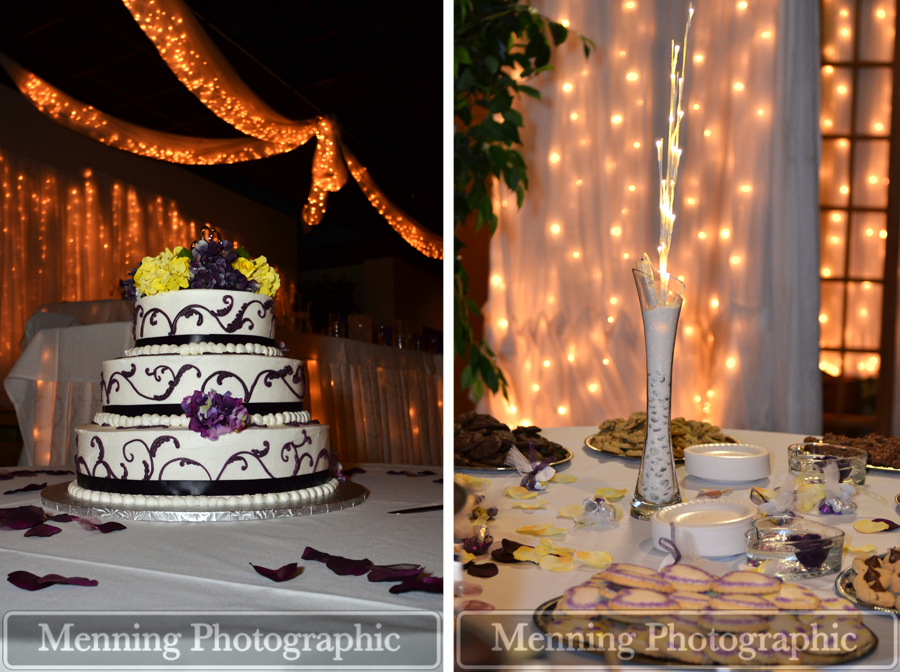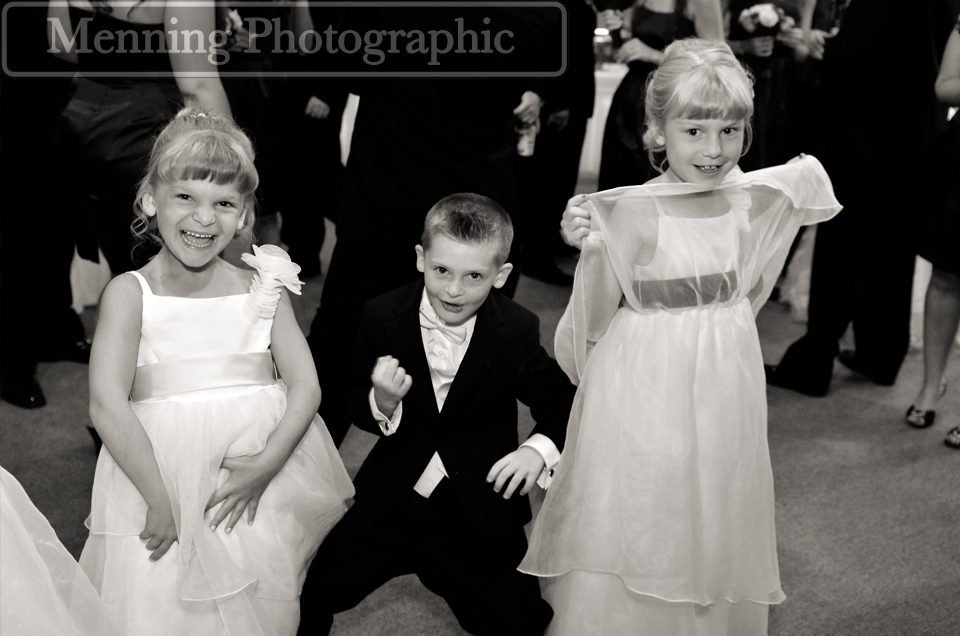 Jen's sister's MOH toast was cute and fun.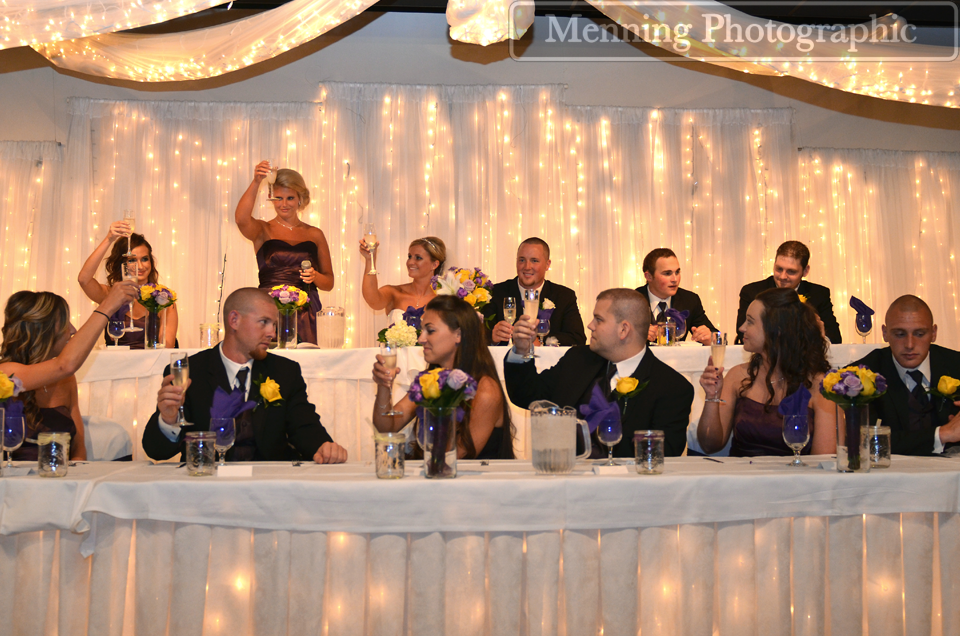 Jen's friend's MOH toast was sweet and humorous. I loved how she mentioned the first time she heard of Jared was in her sixth grade class. She was in the class below Jared's, and their teacher had asked the soon-to-graduate-sixth-grade Jared to write down advice that he'd give to her students for the next year. When she read Jared's advice it said, "Sixth grade is cool and fun because it's when the girls start to like you." How stinking cute!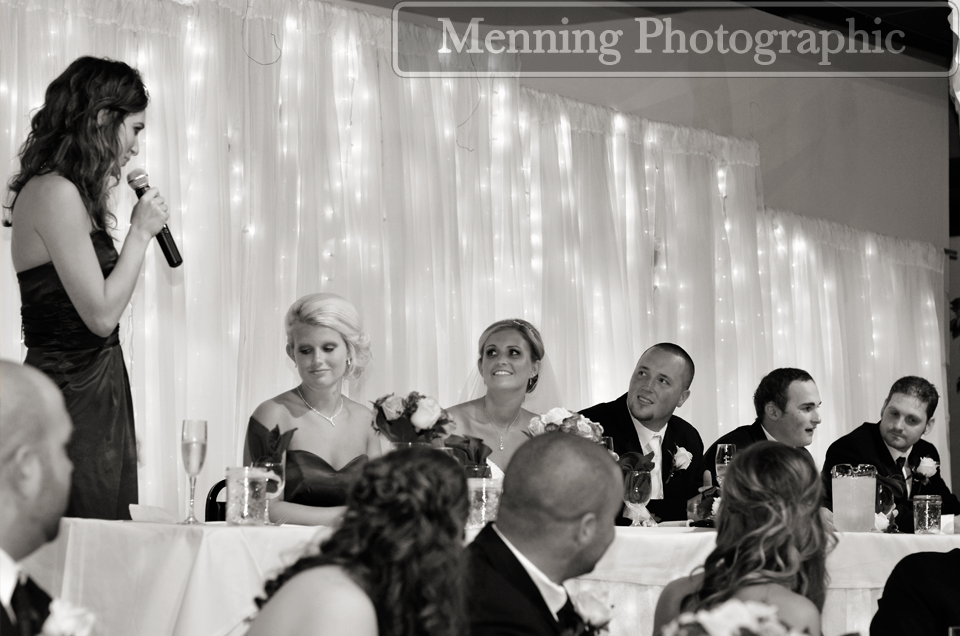 The Best Man's speech made everyone laugh and Jared blush a little…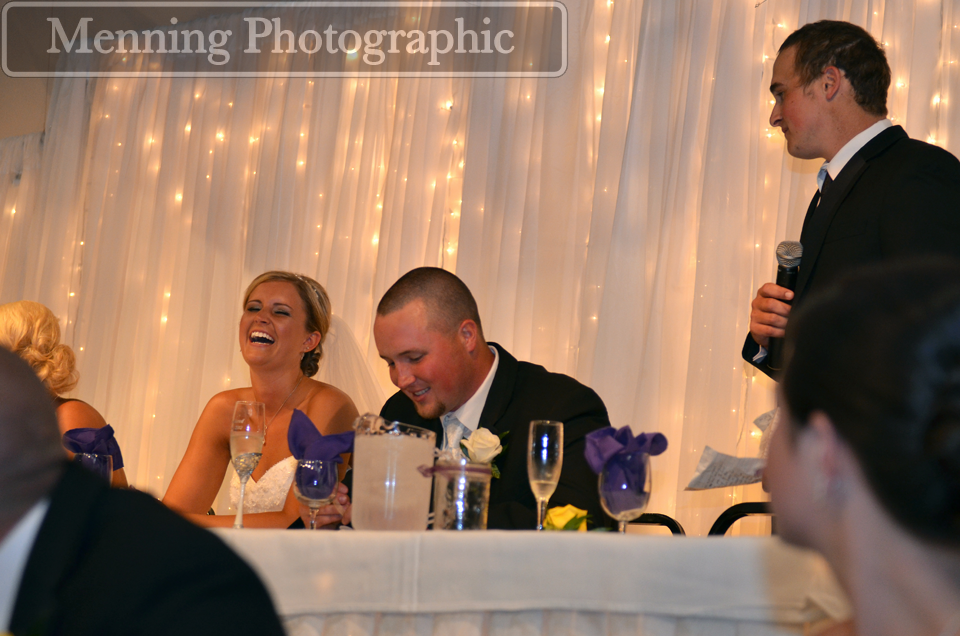 … okay, so maybe both the bride and groom were a little embarrassed. It was all in fun. 🙂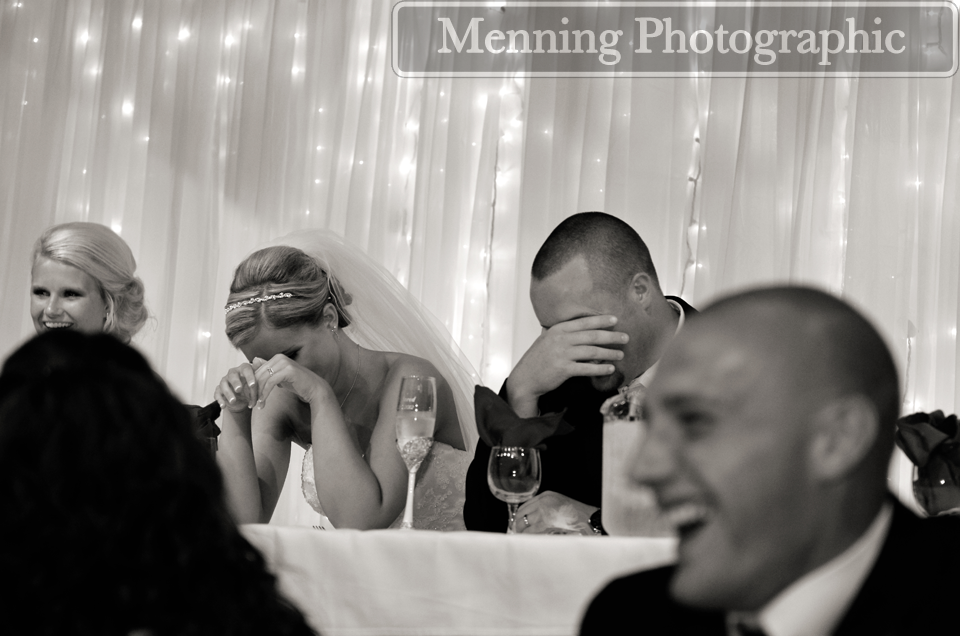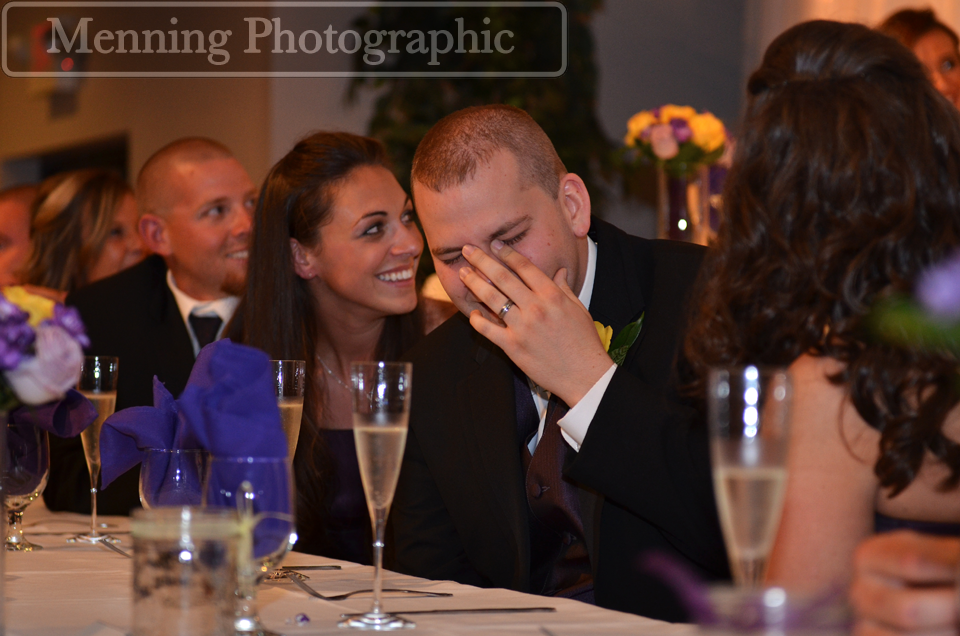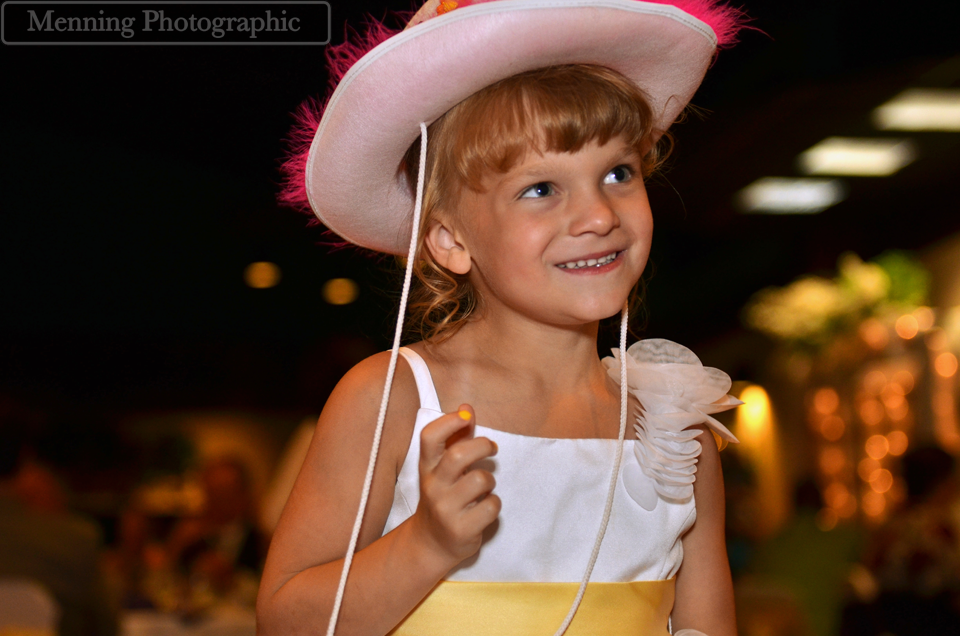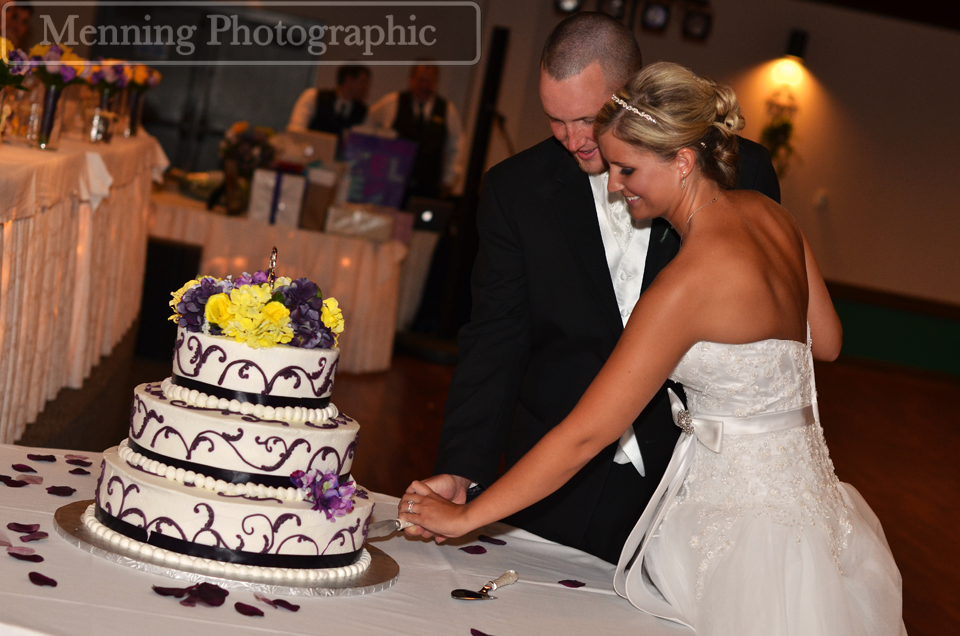 Yes, she did!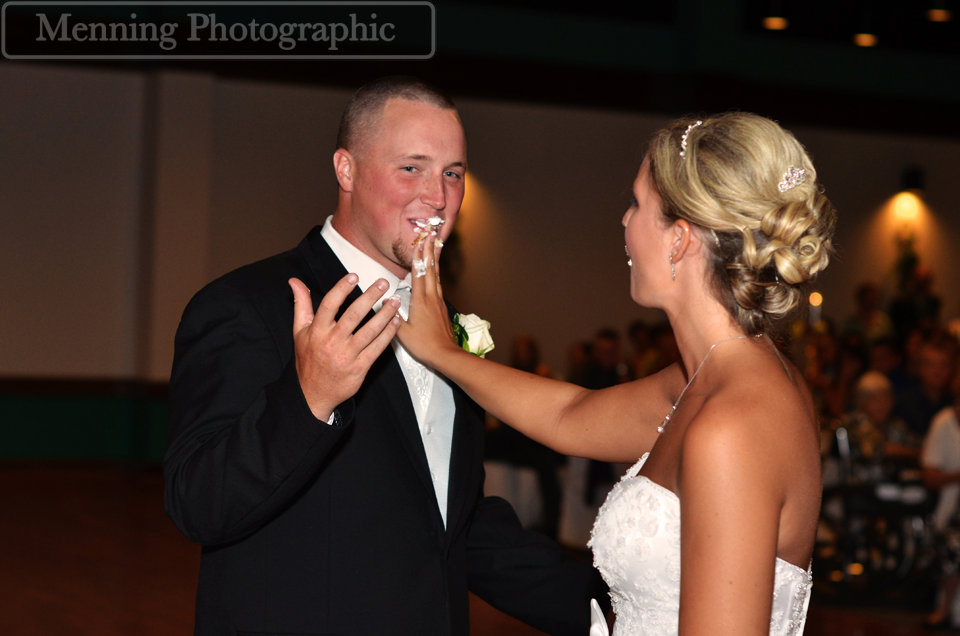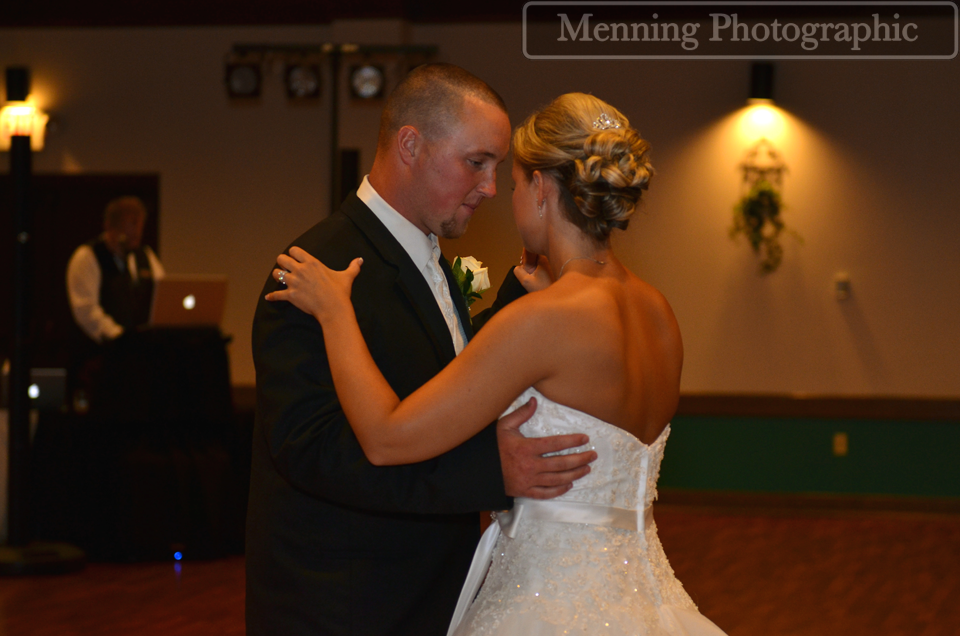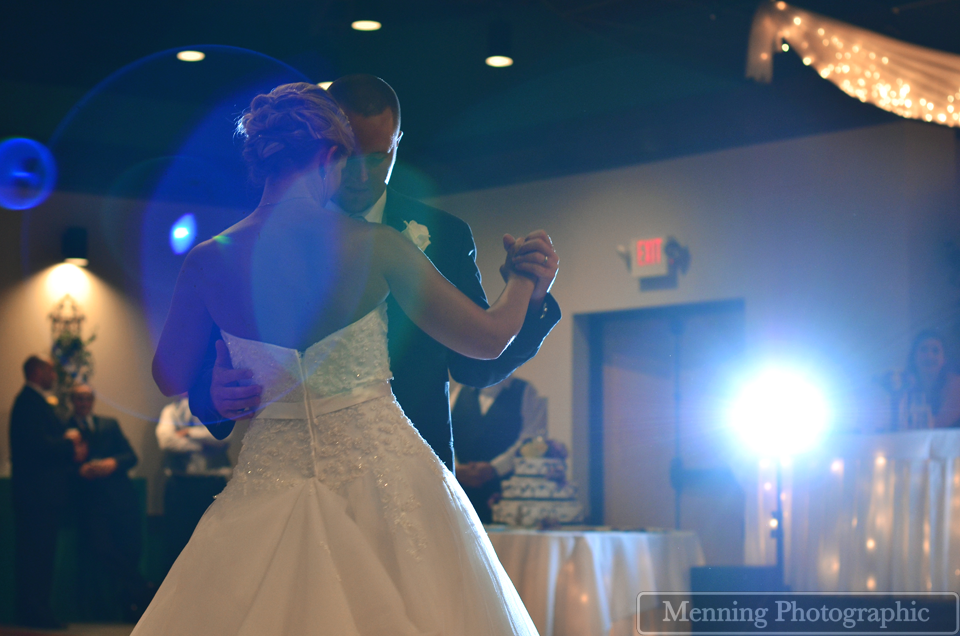 The entire bridal party donned cowboy boots and danced to Boot Scootin' Boogie, which was a total hit with the crowd.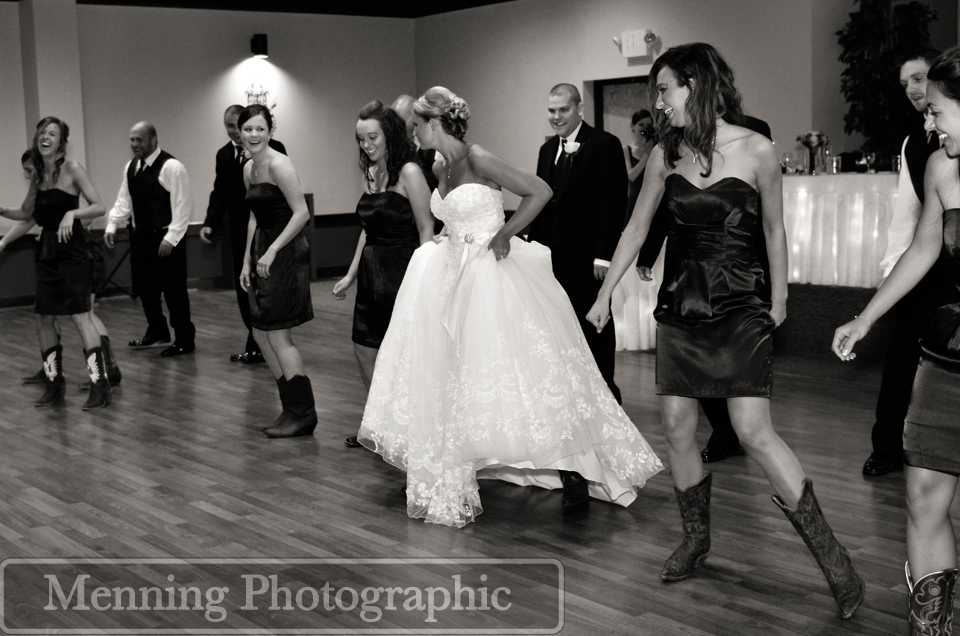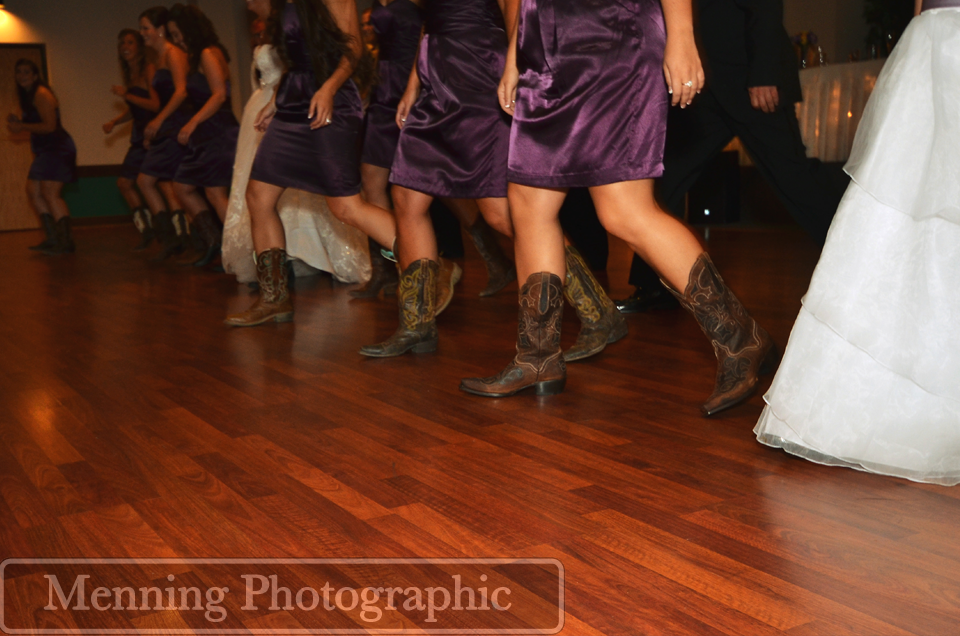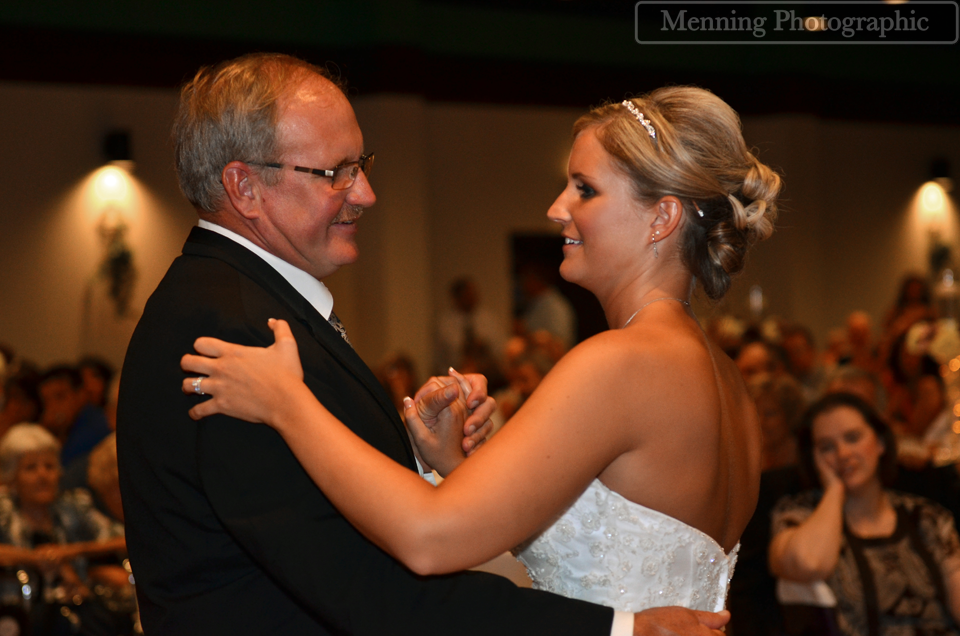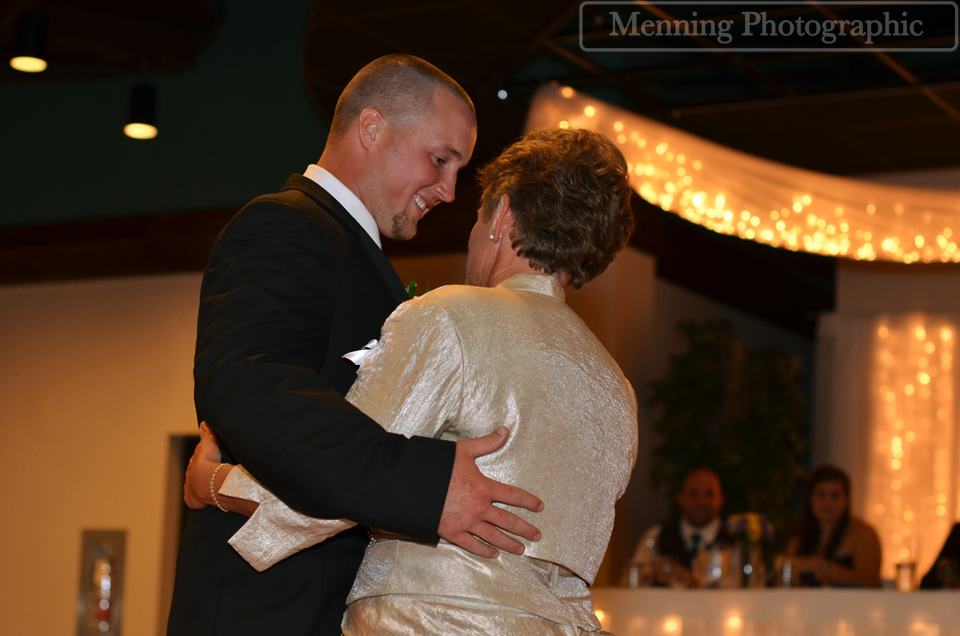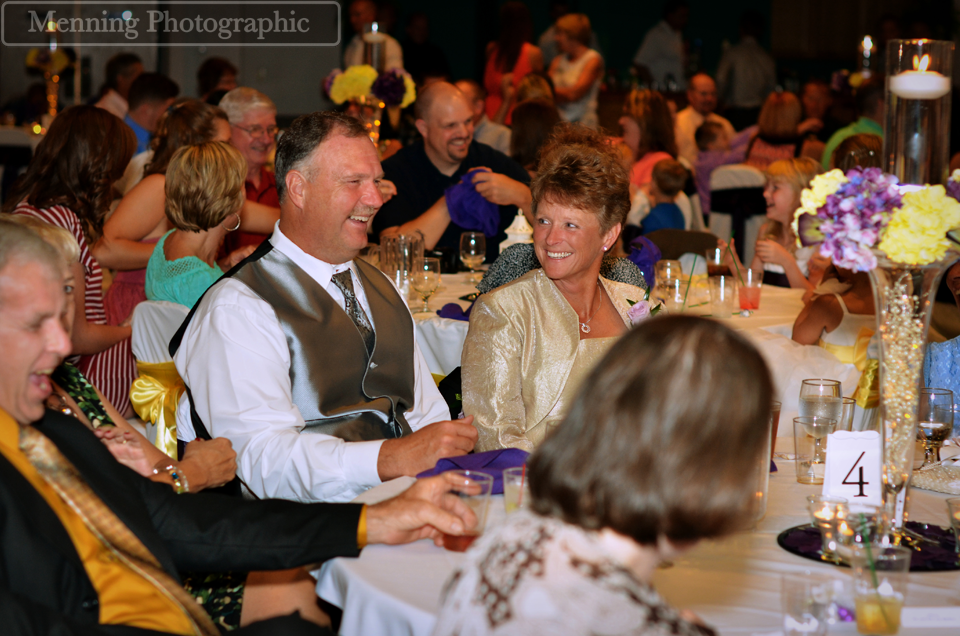 Jared? Jared… ?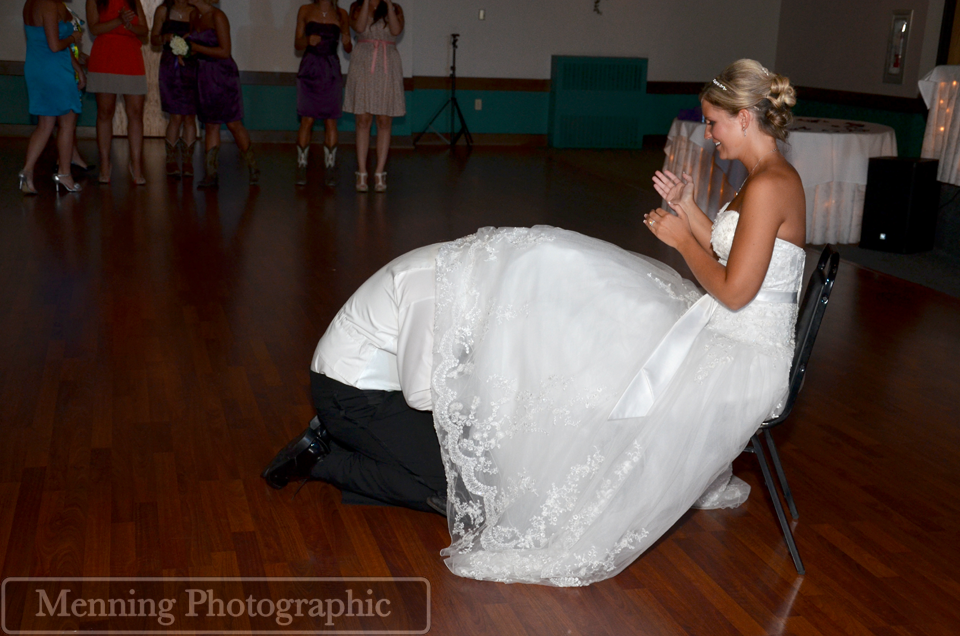 Oh, there he is. 😉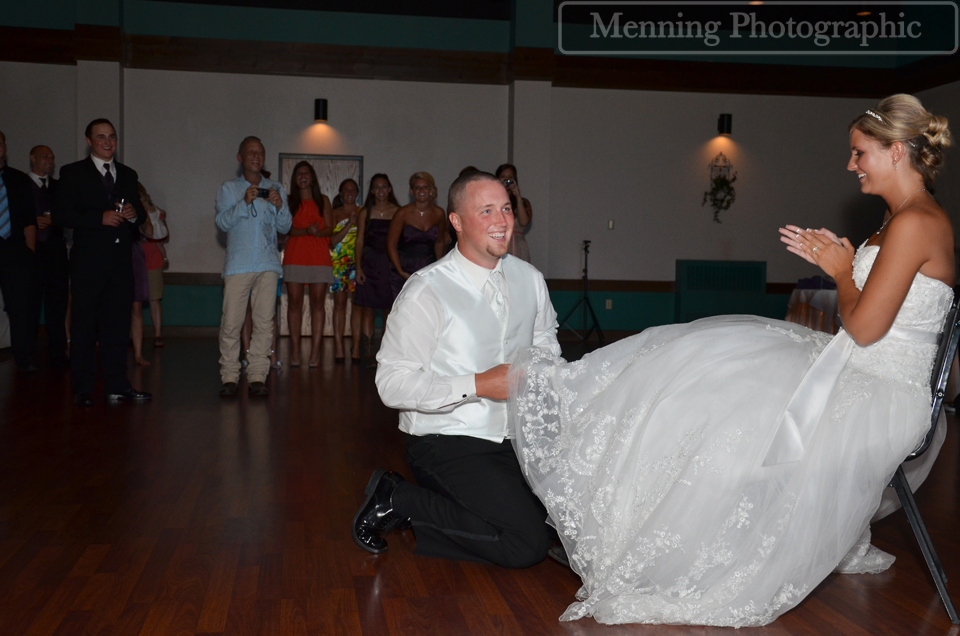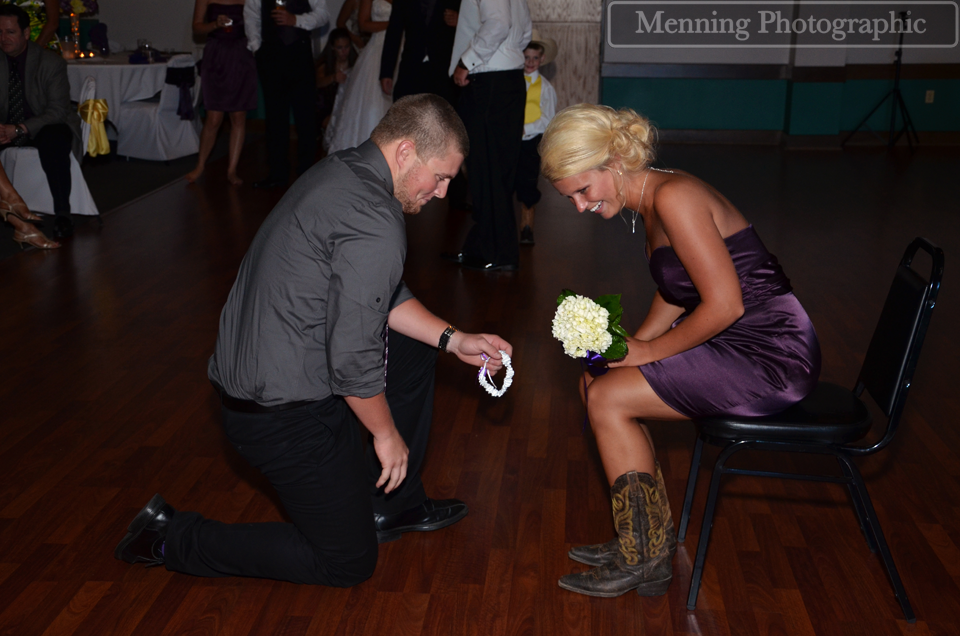 The dancing atmosphere at their reception at the SNPJ Alpine Room was fantastic!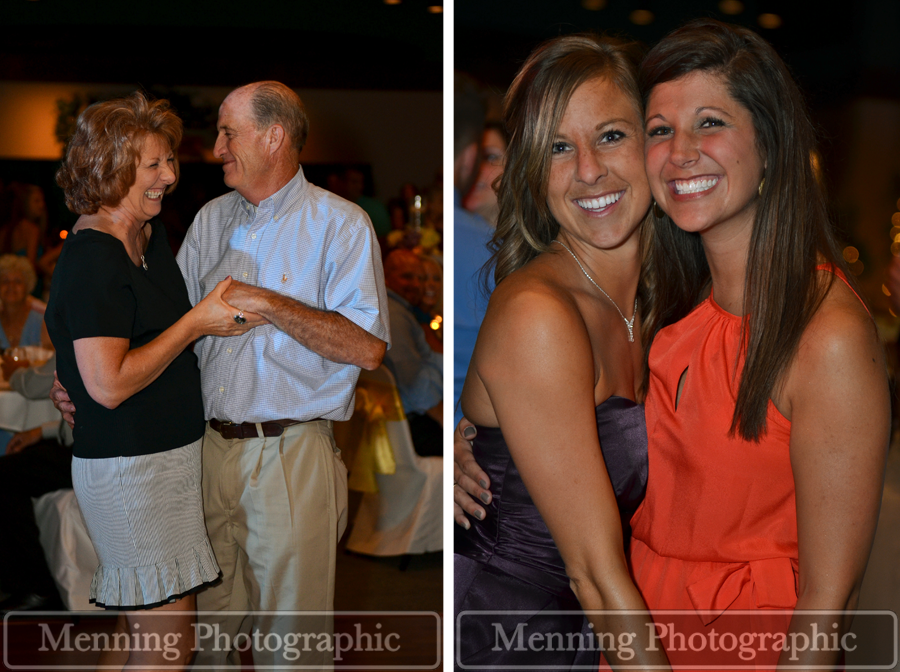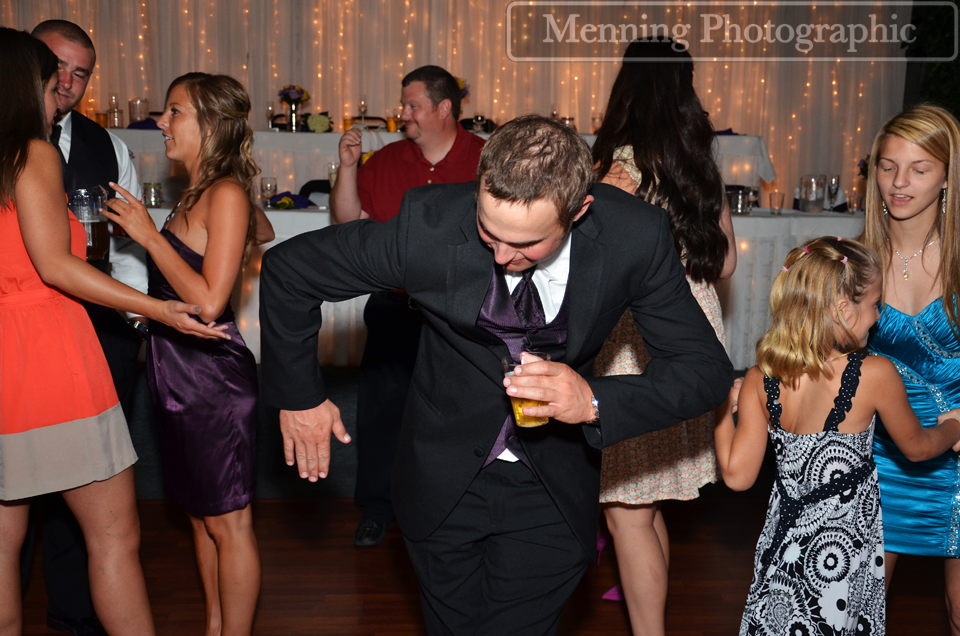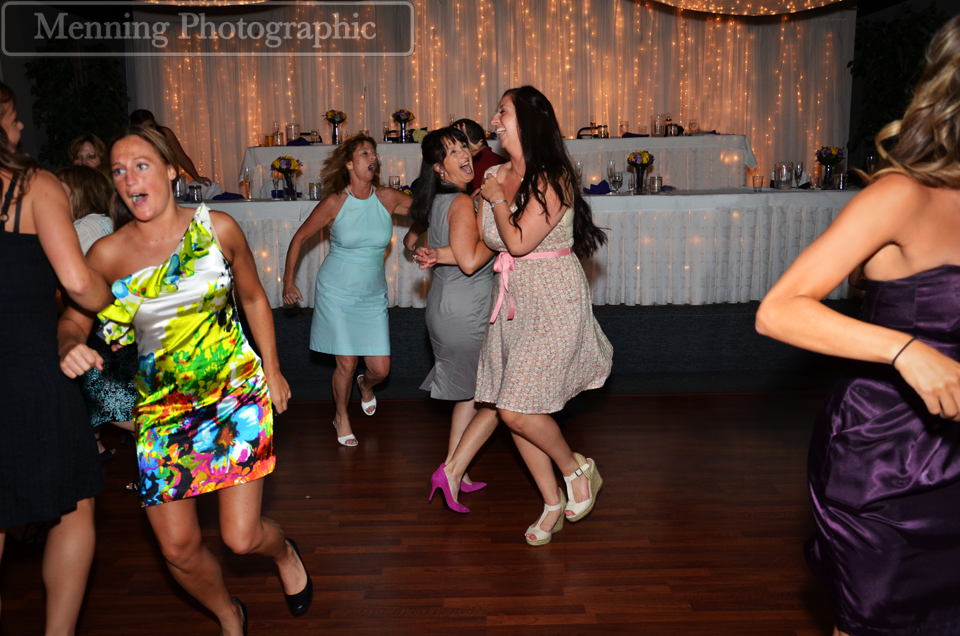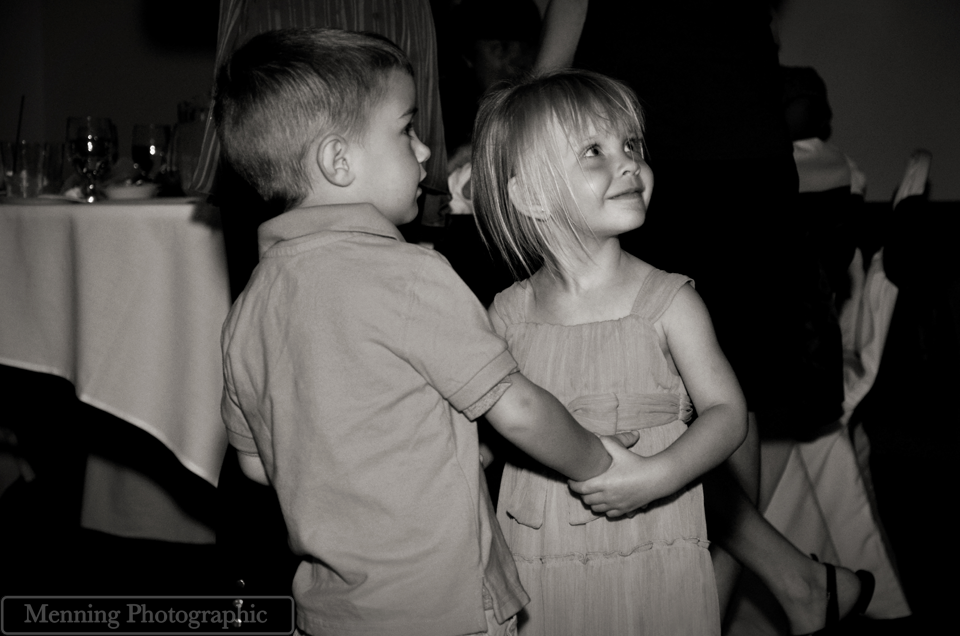 Dollar dash time! The guys won so Jennifer has to do the dishes for the first six months of marriage. I wonder how that's working out.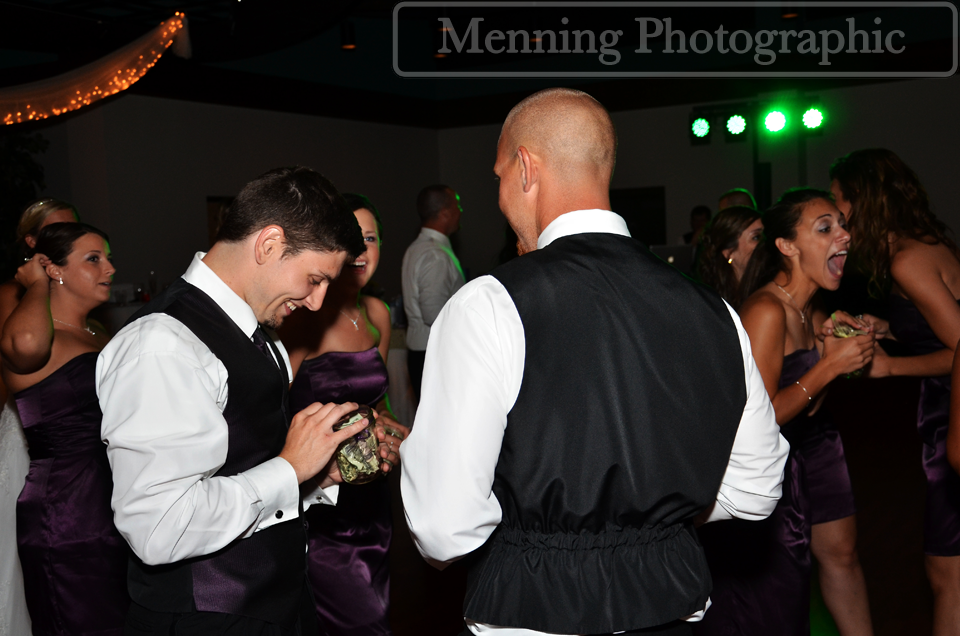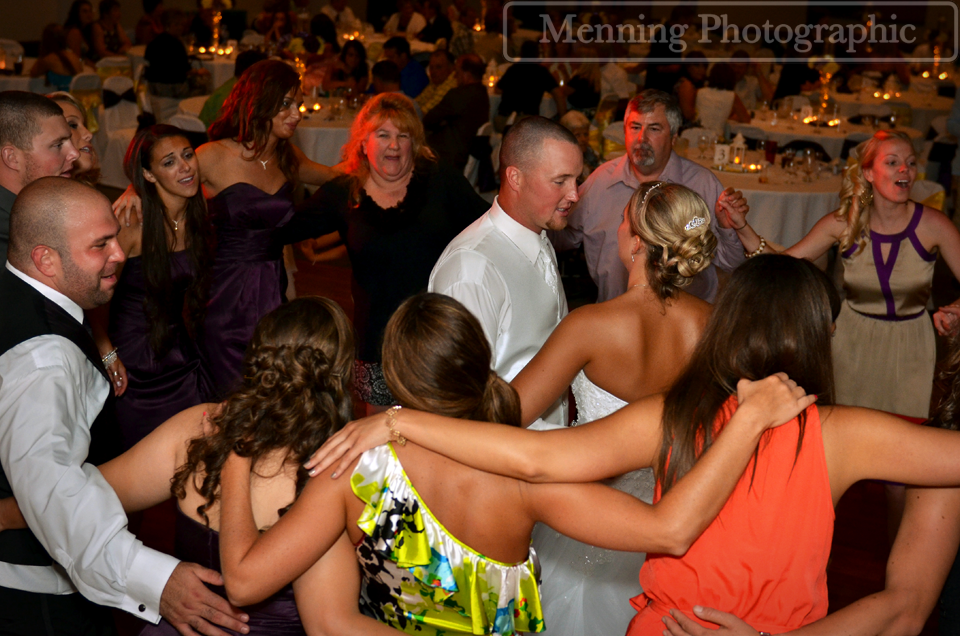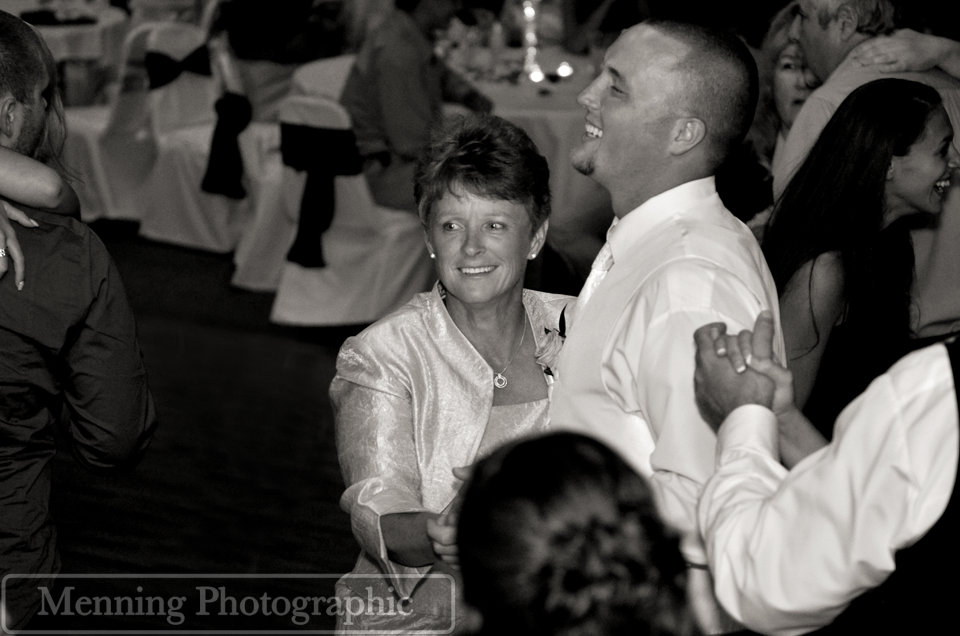 Little man enjoyed the cookie table!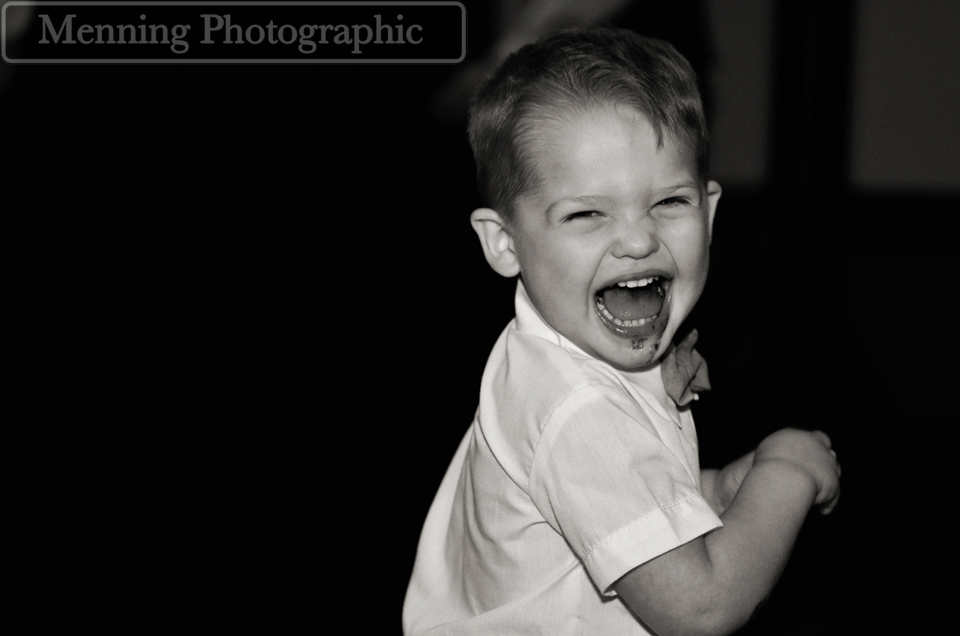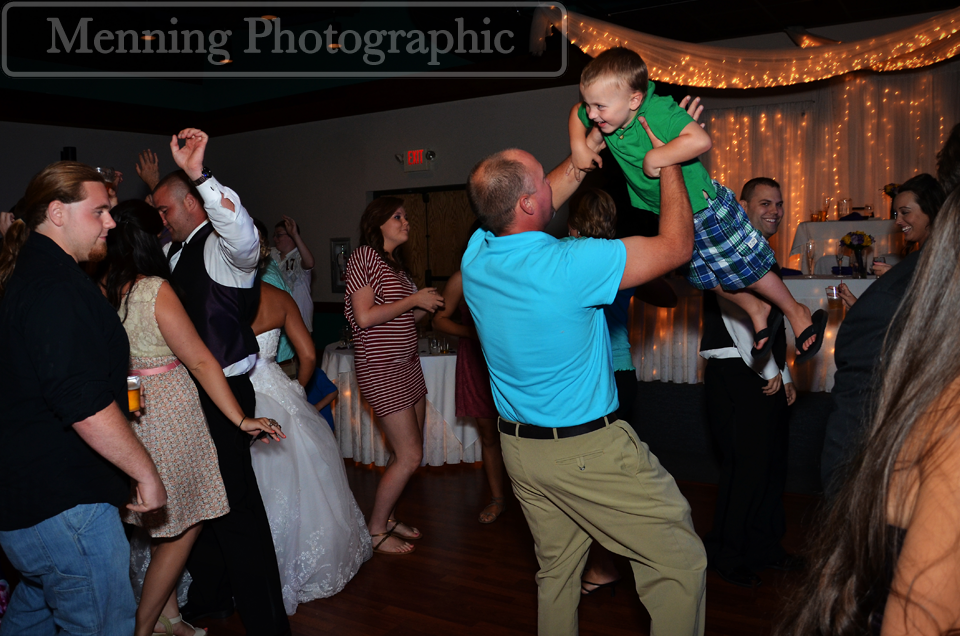 This moment made both Josh and me tear up a little.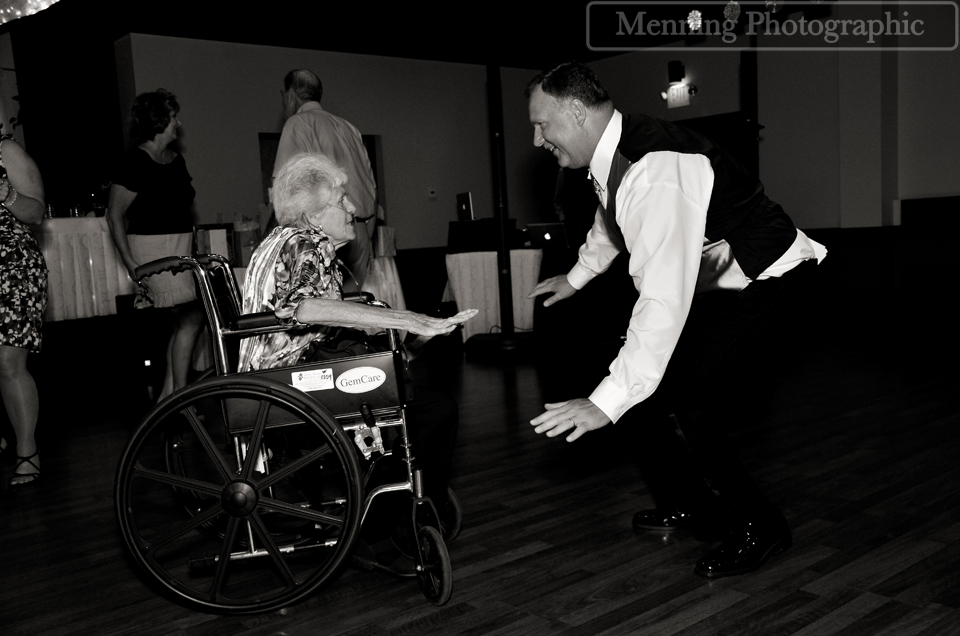 She is so sweet. She told us that she couldn't get over how incredibly beautiful Jennifer looked.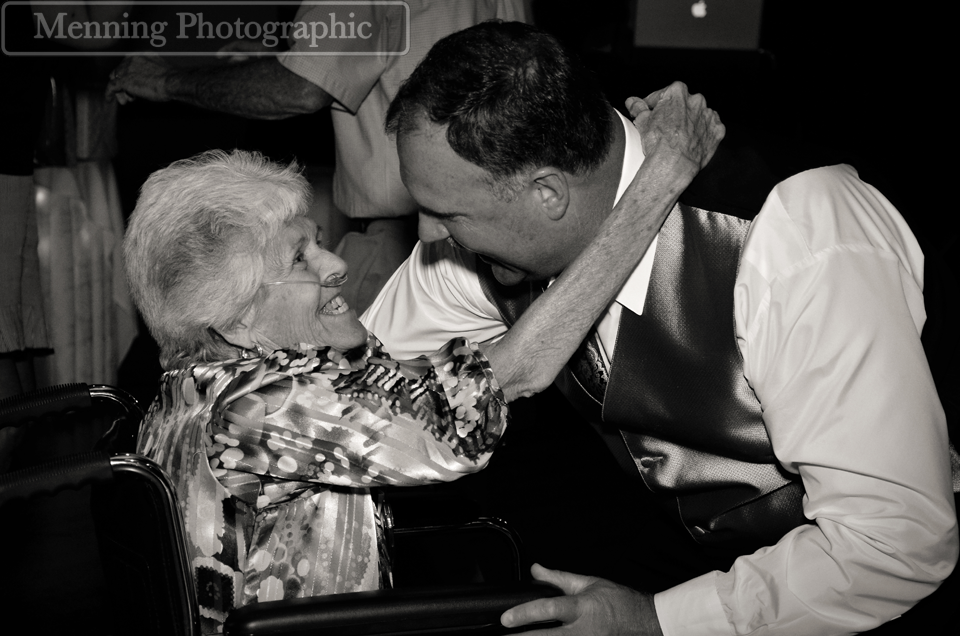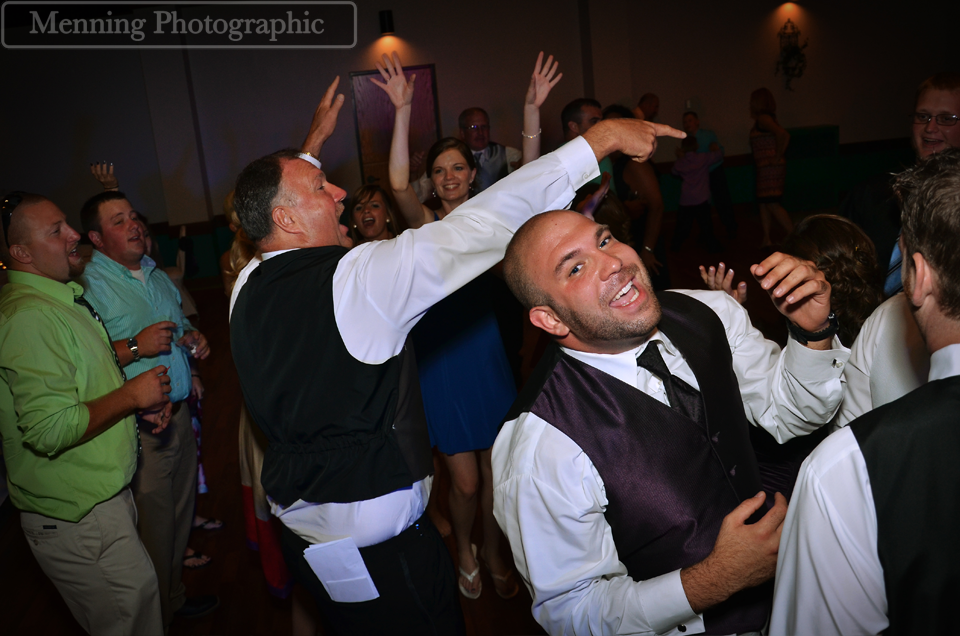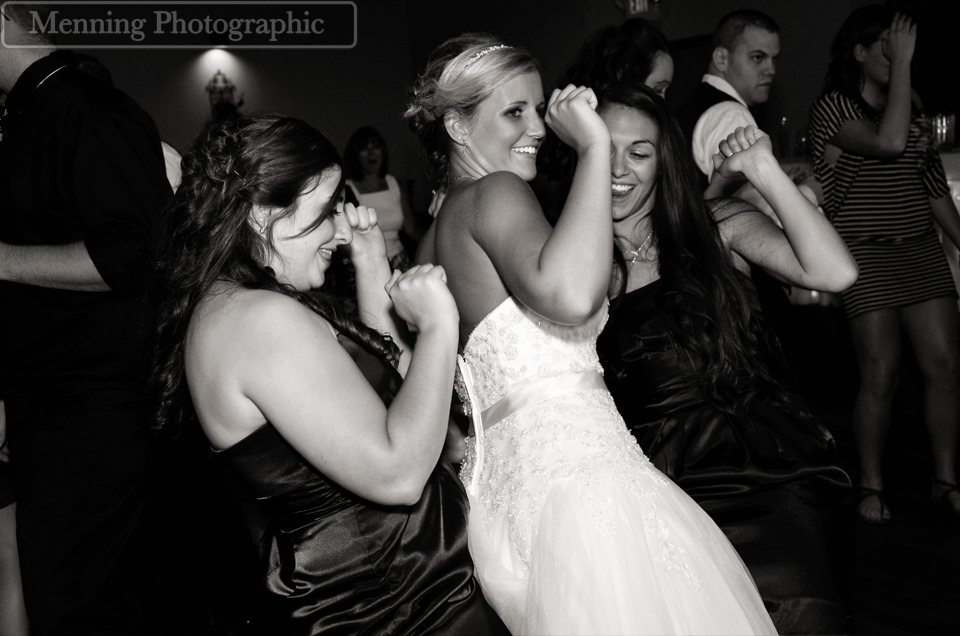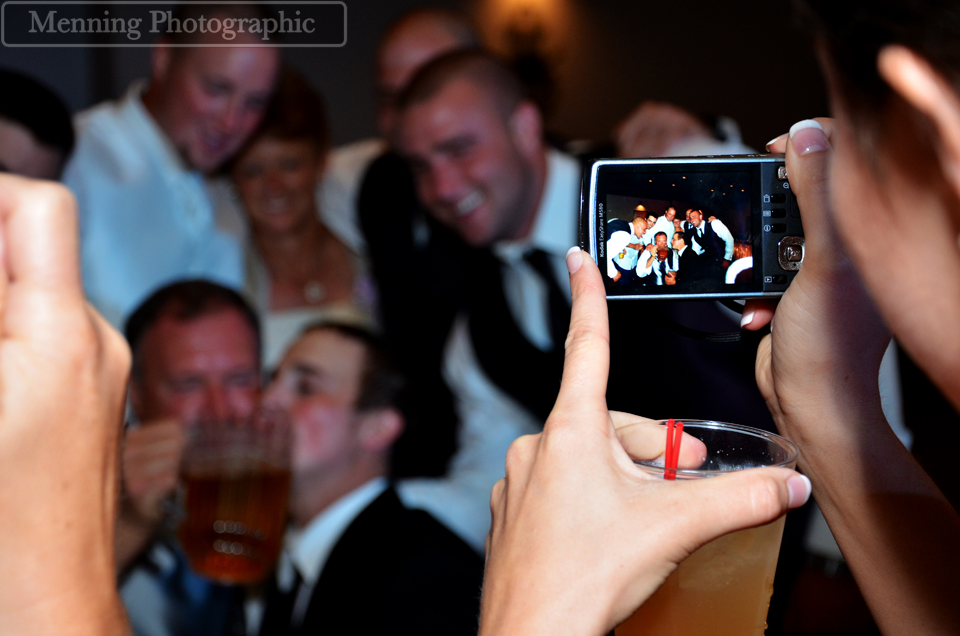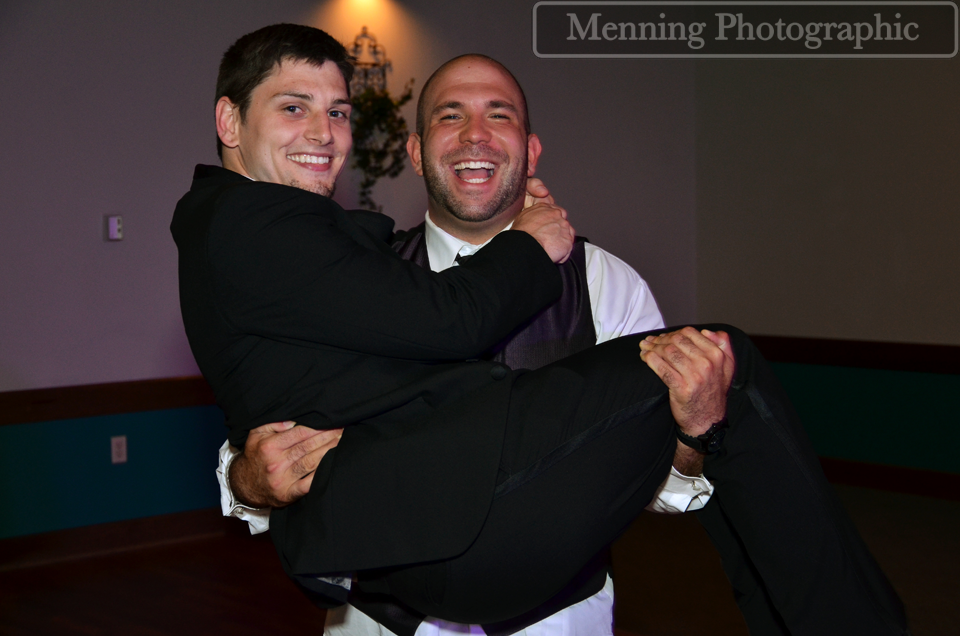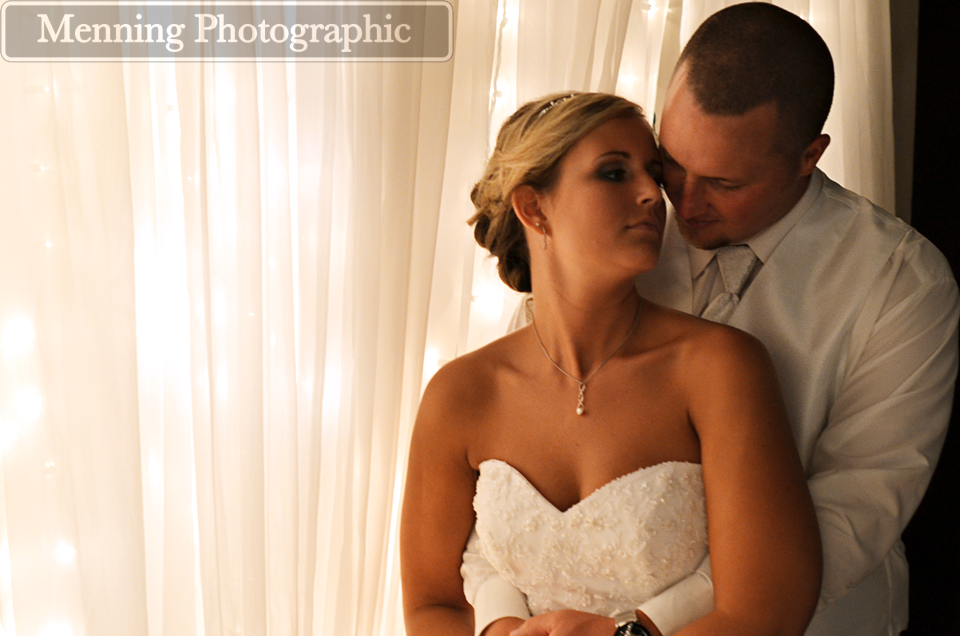 Jennifer & Jared, we enjoyed sharing your wedding day with you and wish you the most wonderful happily ever after possible.
For more information about our wedding photography in the Mahoning Valley and surrounding areas, please contact us by emailing info@menningphotographic.com or calling 330.831.5442.