This happy pair is one of our awesome 2012 wedding couples. Since their wedding is in September, they thought a winter engagement session would be interesting and fun. They were right! We scheduled the date and hoped for snow. . .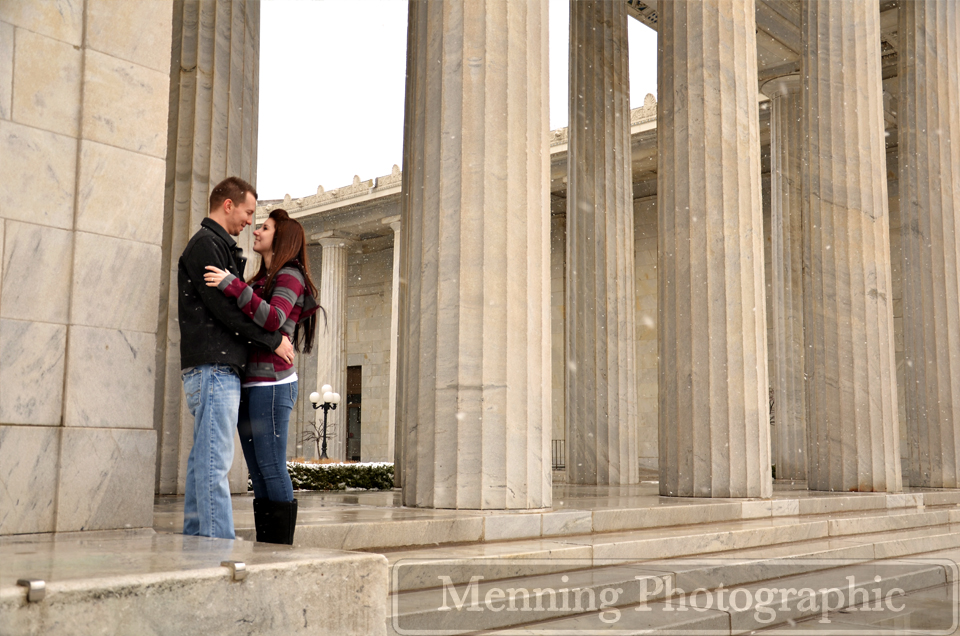 And we got snow!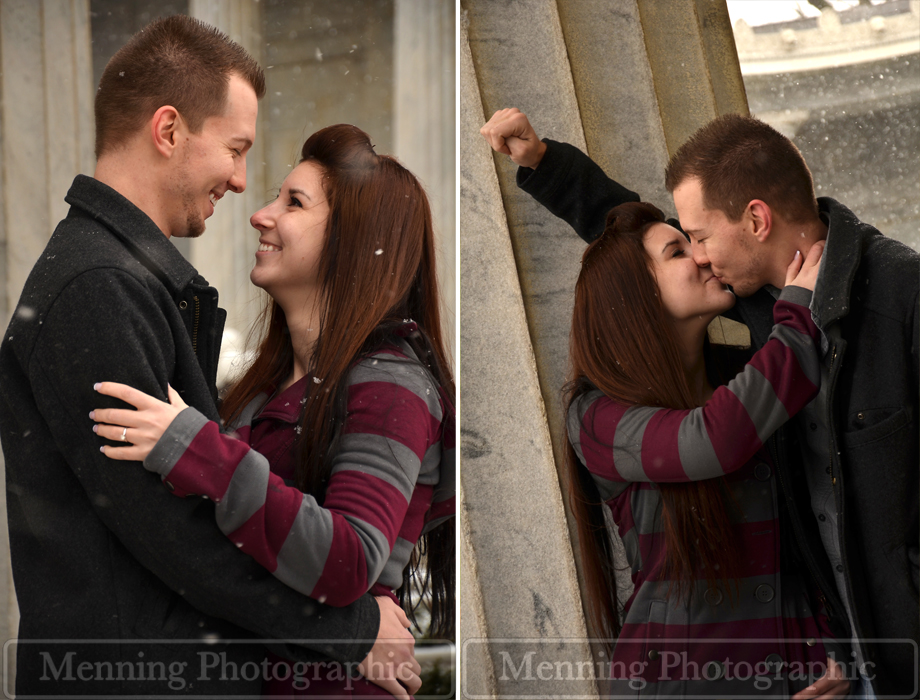 They were so charismatic. I love the way they glanced at each other and couldn't help but smile.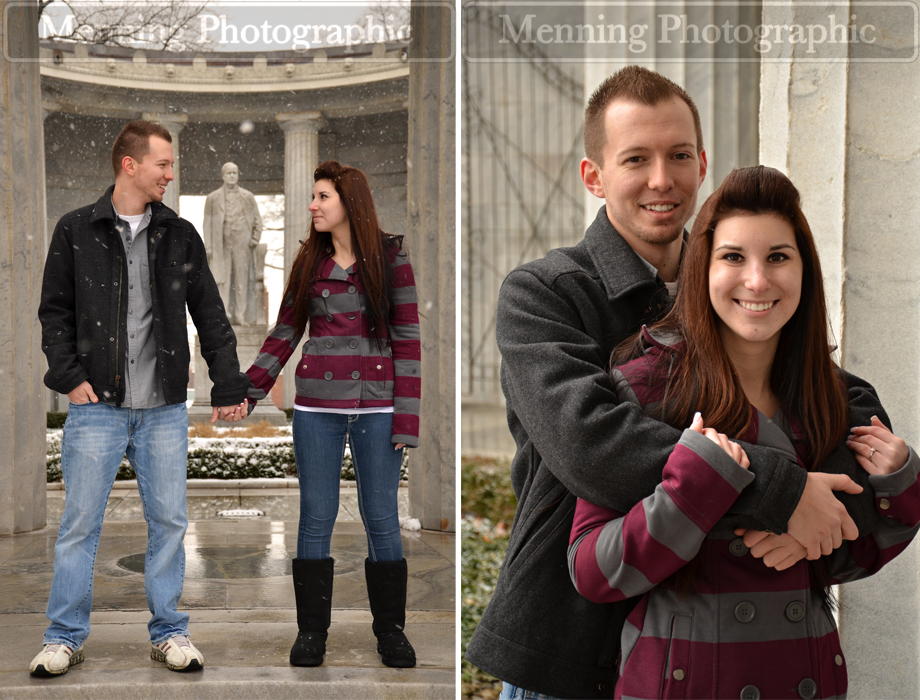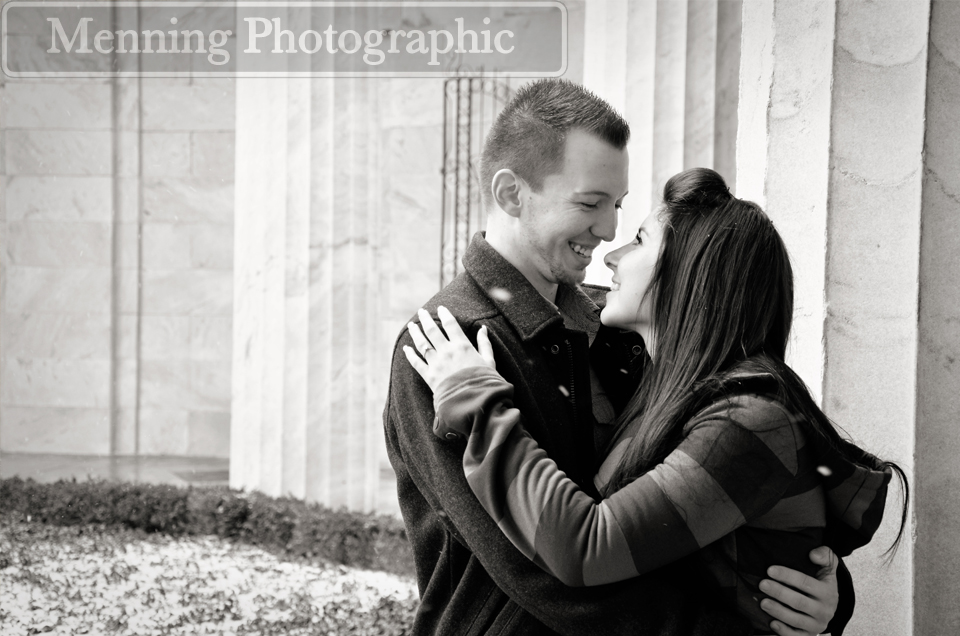 A couple of days before their e-sesh we scouted out the area surrounding the McKinley Memorial Library. We knew we wanted to start there, but we wanted some other spots to shoot, too. Â We scoped this area out in a side alley.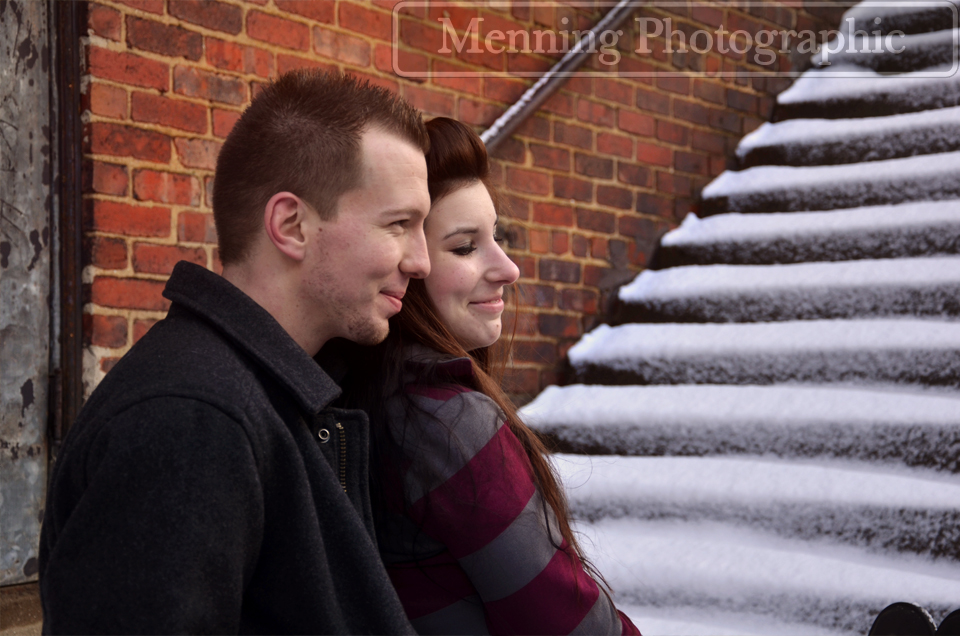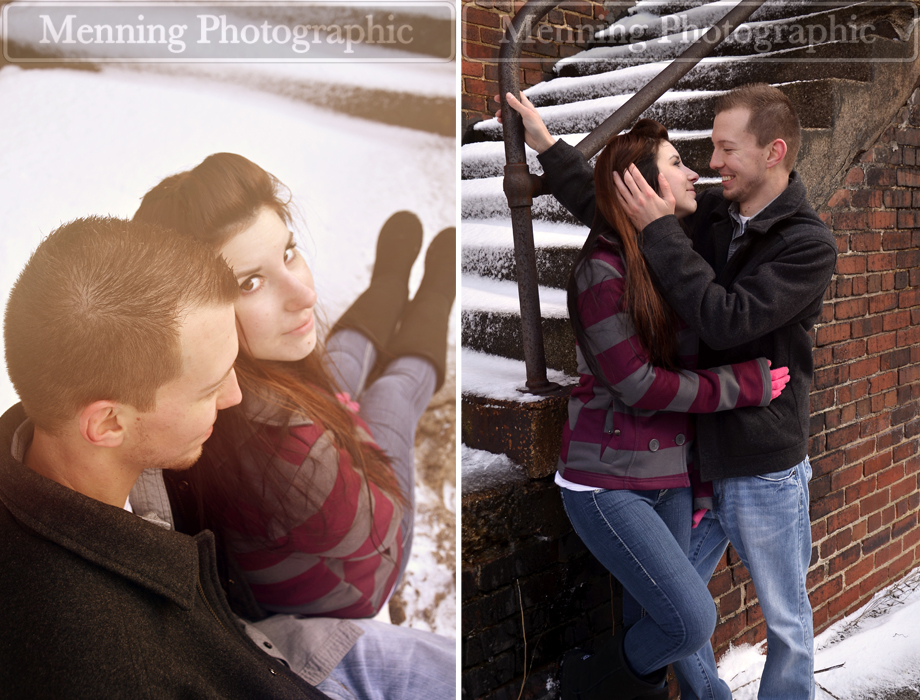 We wandered down the road a little bit to this nature trail and found some pretty sunlight. Snow then a beautiful sunset?! What a wonderful engagement session!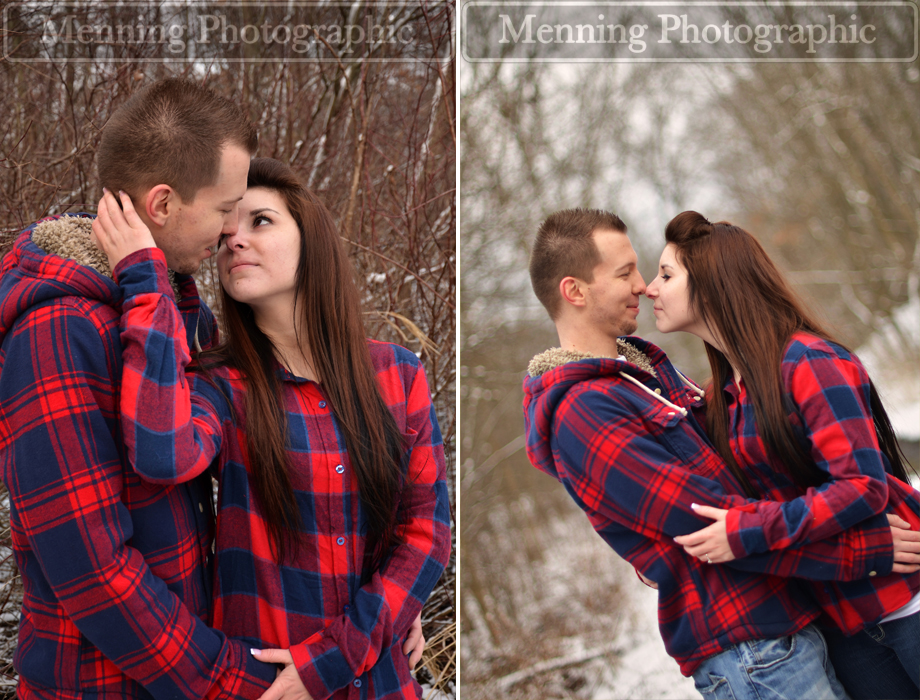 How cute are these two?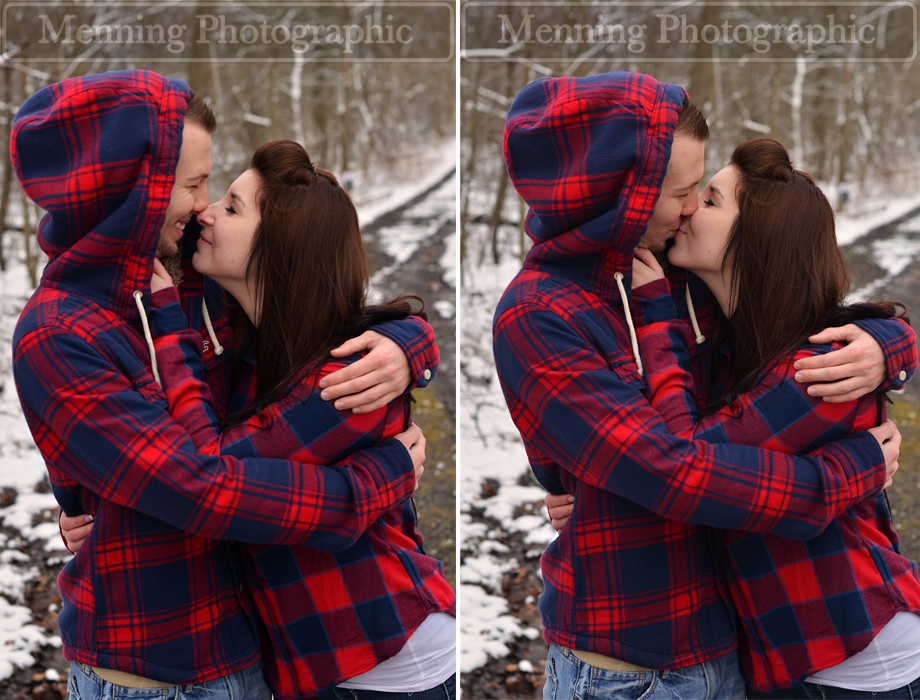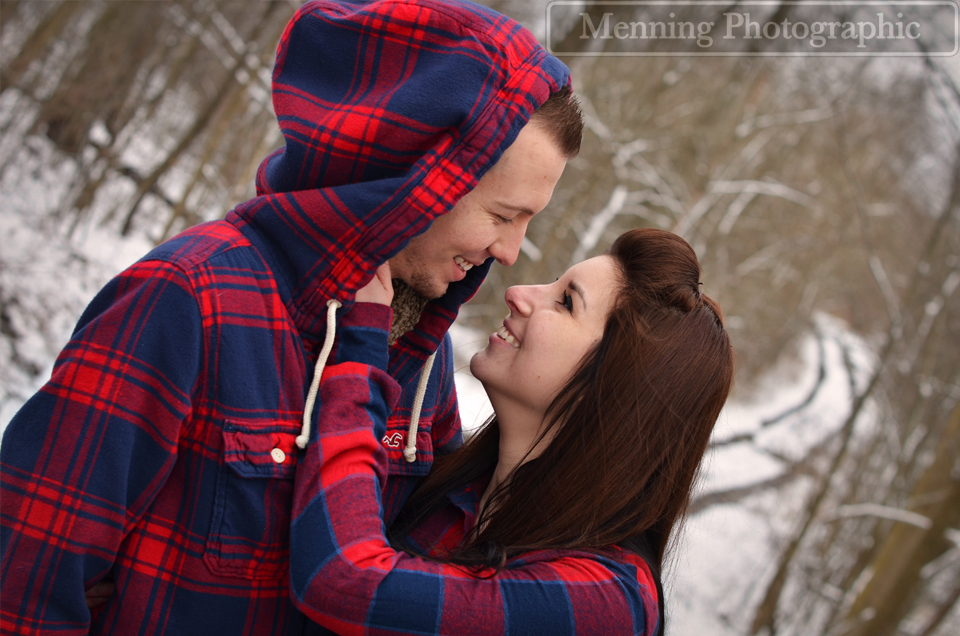 It was quite windy and cold, but neither of them complained one bit. They had fun with it. We encouraged her to put her cold hands on his neck just for fun. 😉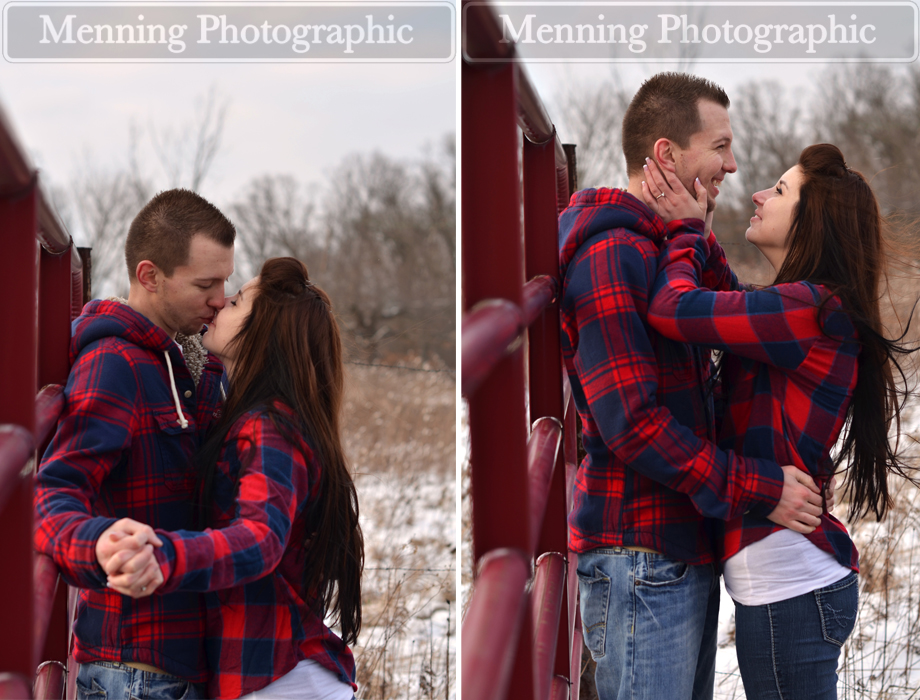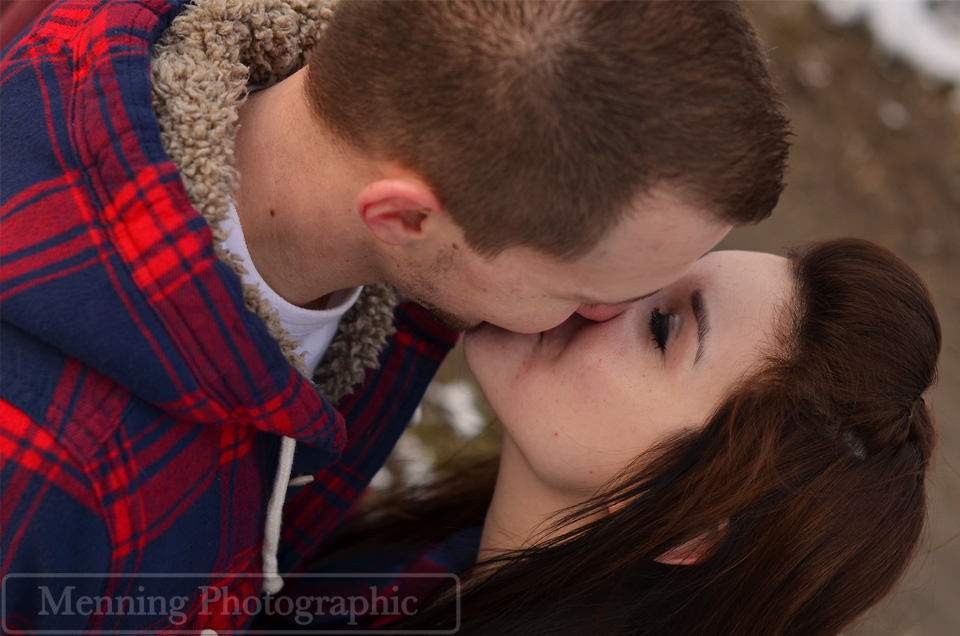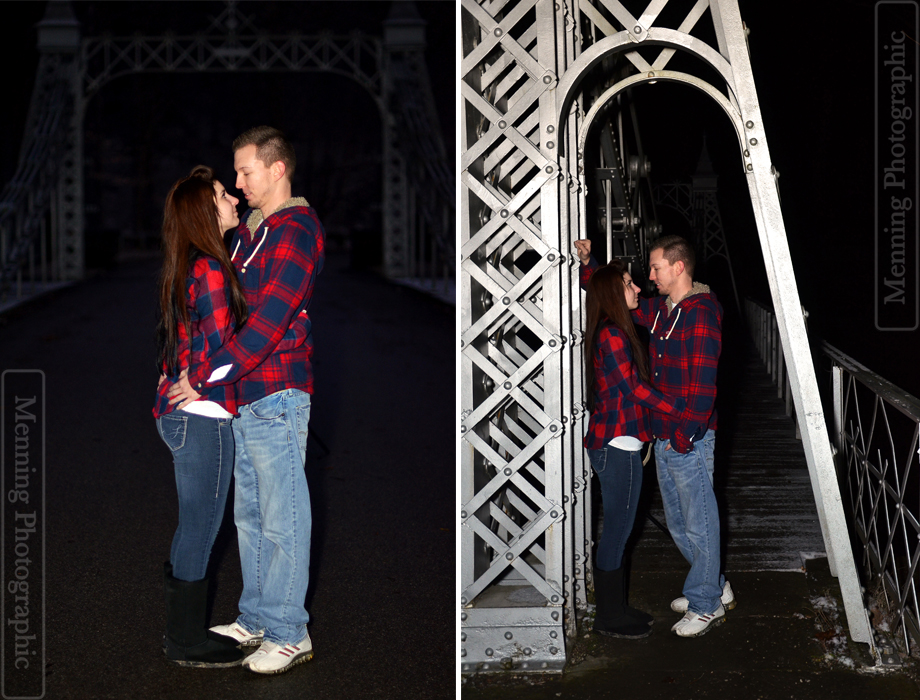 We rounded out the evening at the Cinderella Bridge in Mill Creek Park.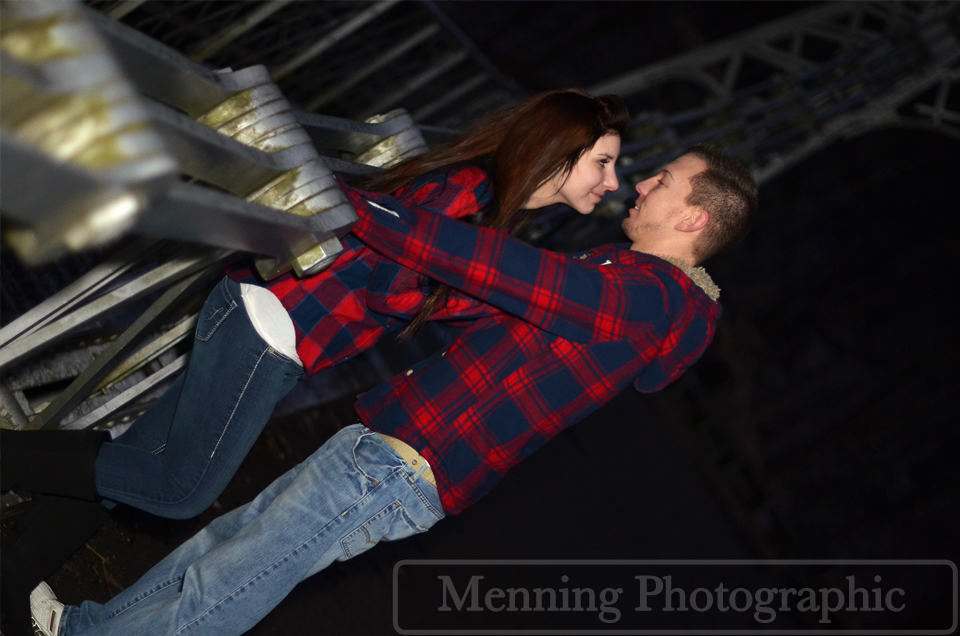 Thanks for being super cute and loving each other, Nicole and Chad! 🙂 We're looking forward to photographing your lovely wedding this Fall!