We got to hang out with this Canfield senior on November 5. He's a defensive player on the soccer team. We met at Lanterman's Mill. There are so many photographic possibilities there. We find a different spot each time we go. Â He was all snazzy in his suit for a few photos.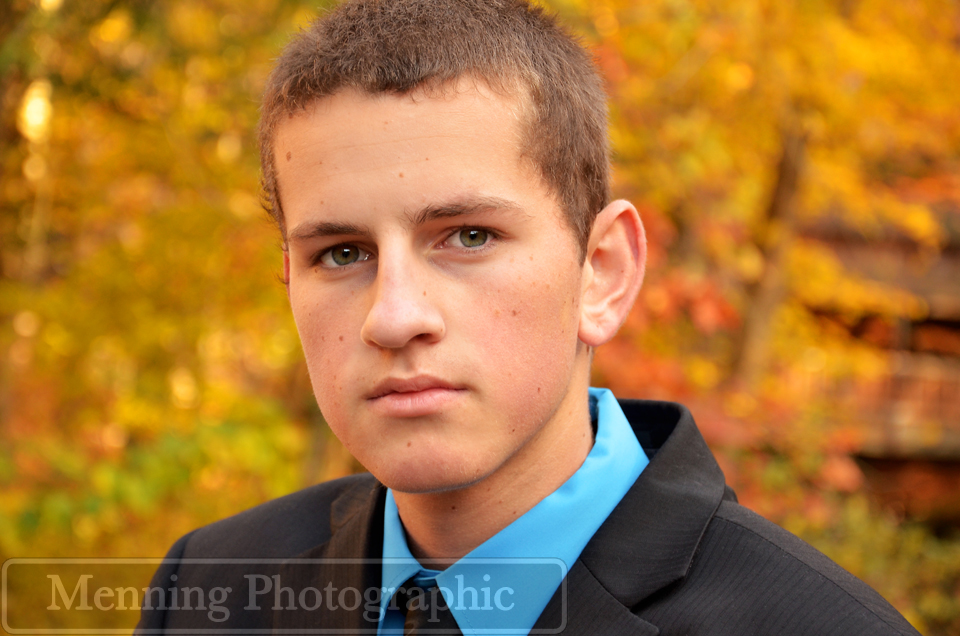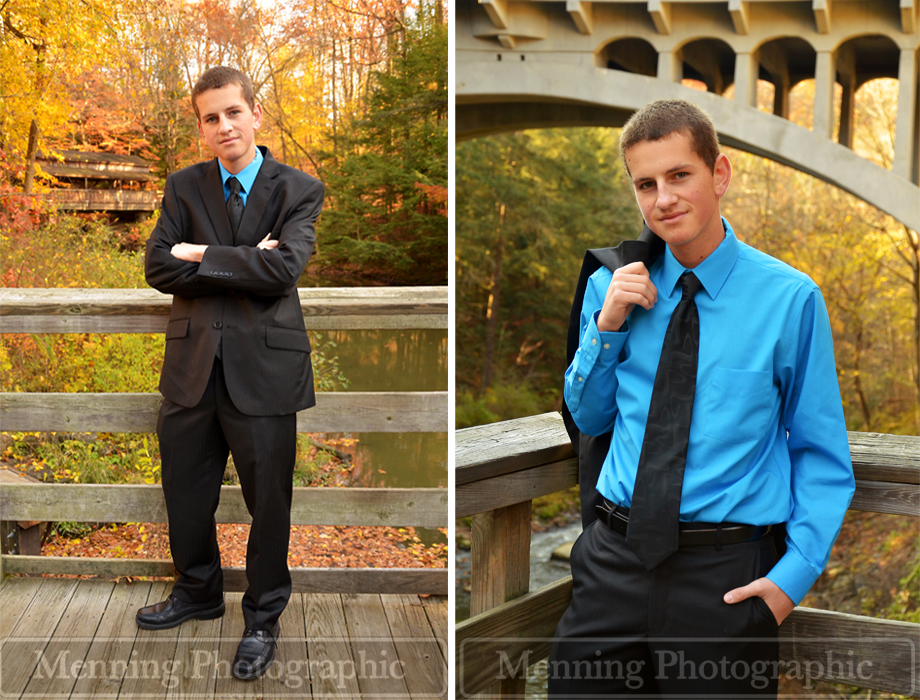 Then he took it a bit more casual…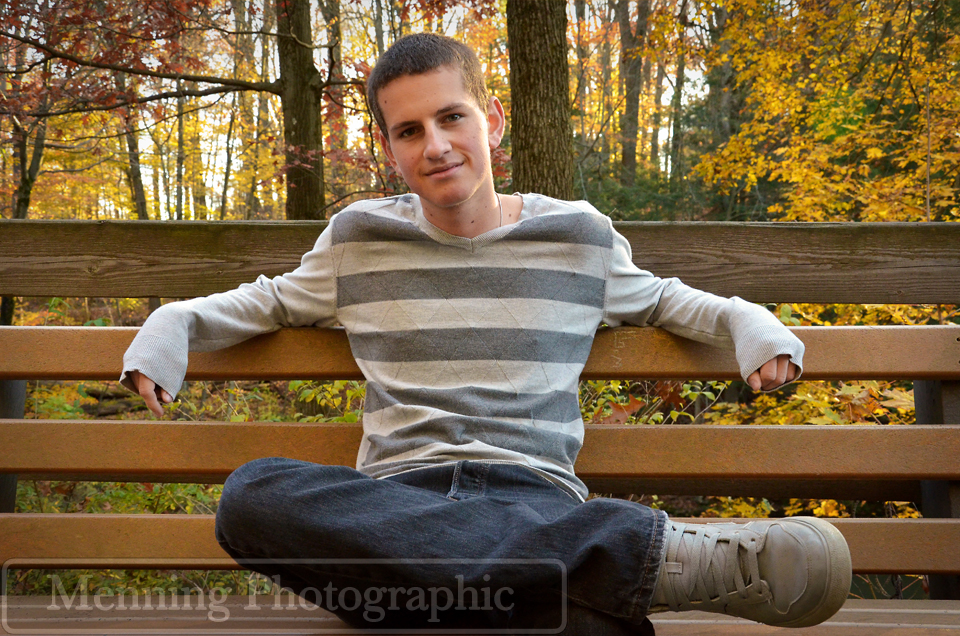 I'm quite sure he thinks I'm insane. I was saying *the* goofiest remarks to get him to laugh and smile. My dignity is a small price to pay for this cute smile. 🙂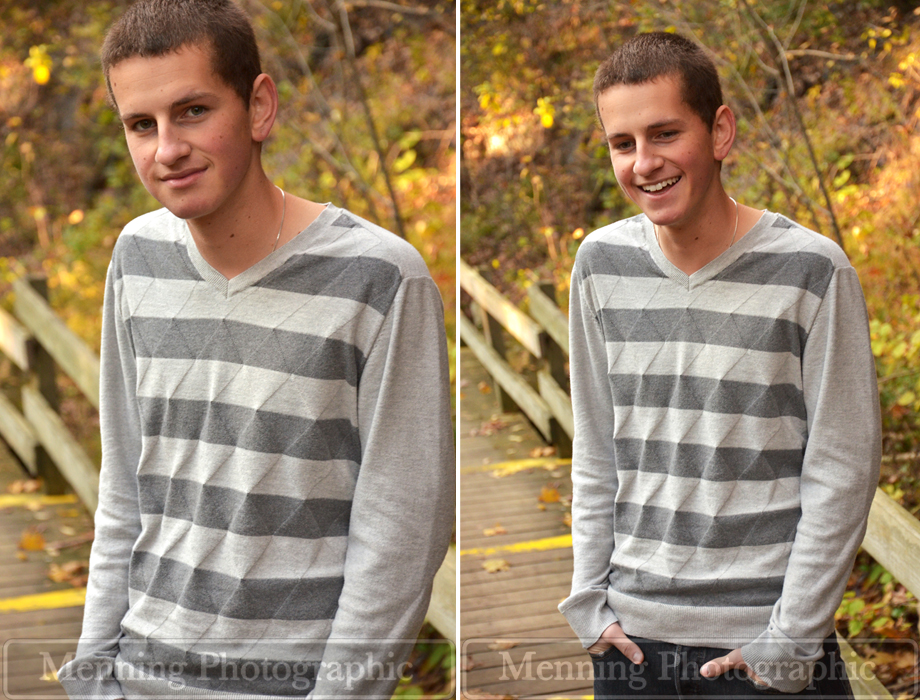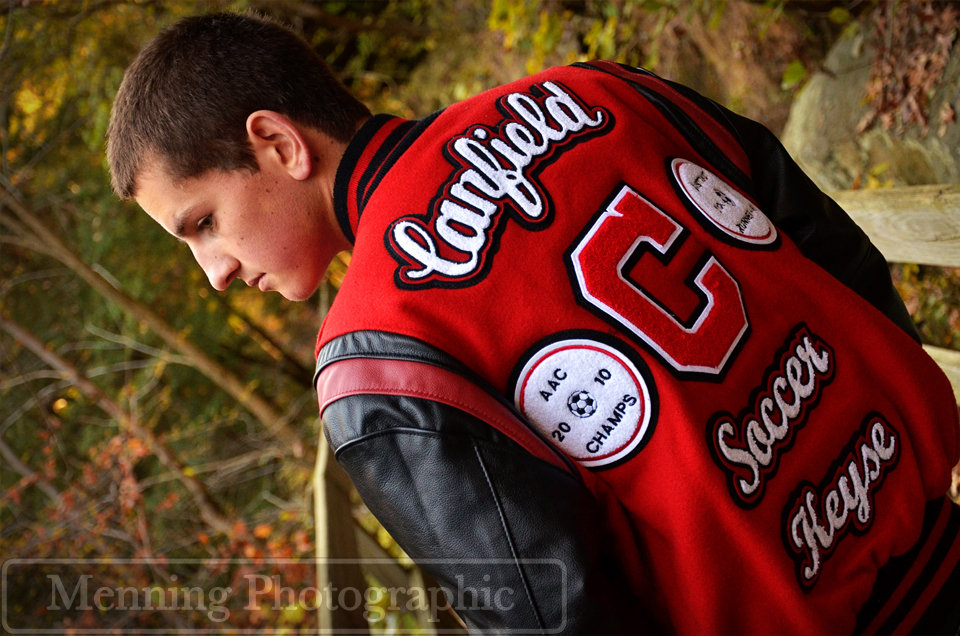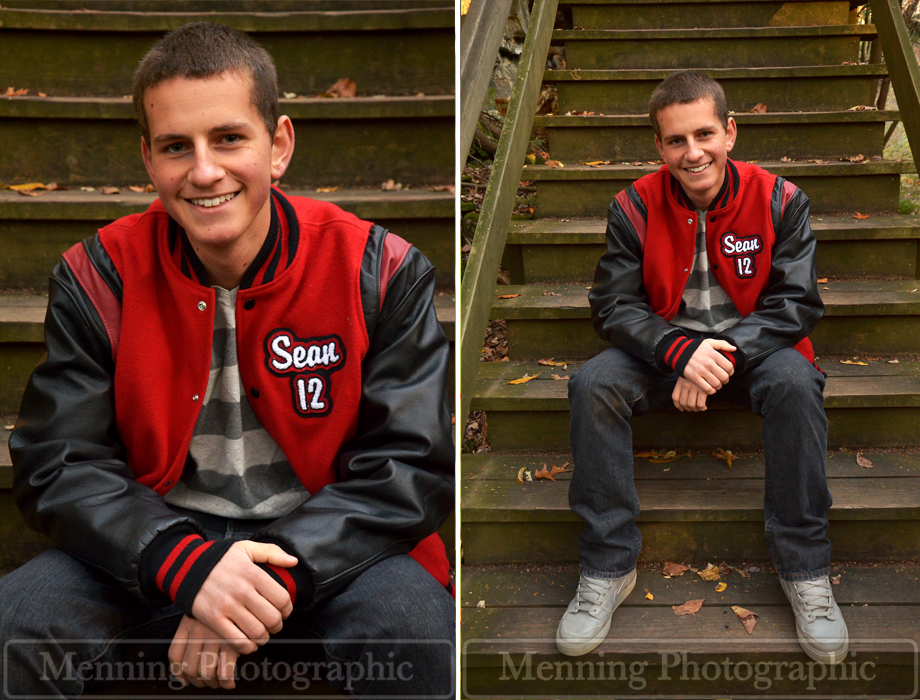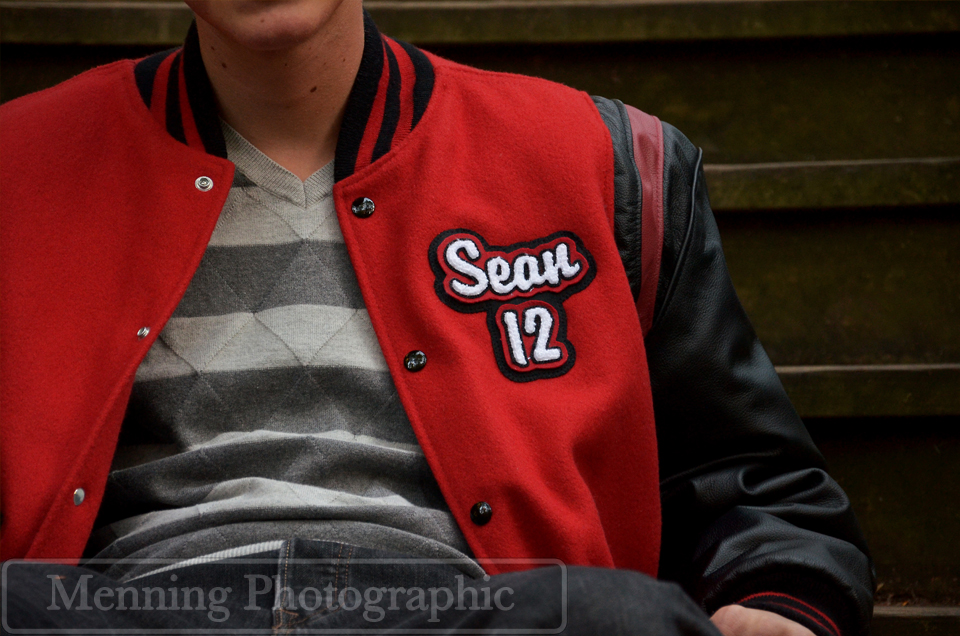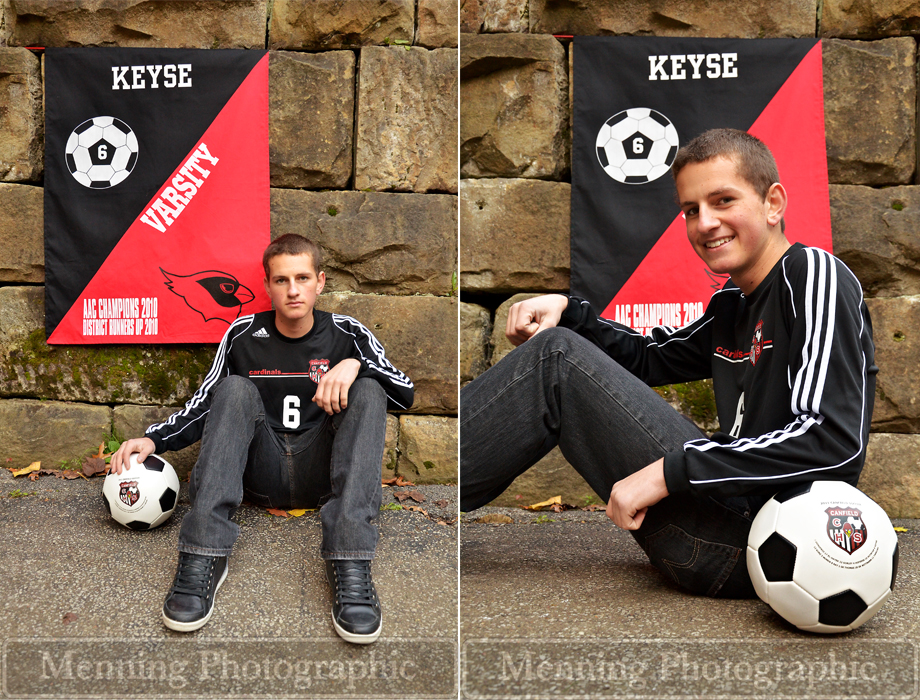 These stones made a great backdrop from which to hang his soccer banner. He was cold in that thin jersey, but didn't complain a bit. That was Josh's ingenious idea. 😀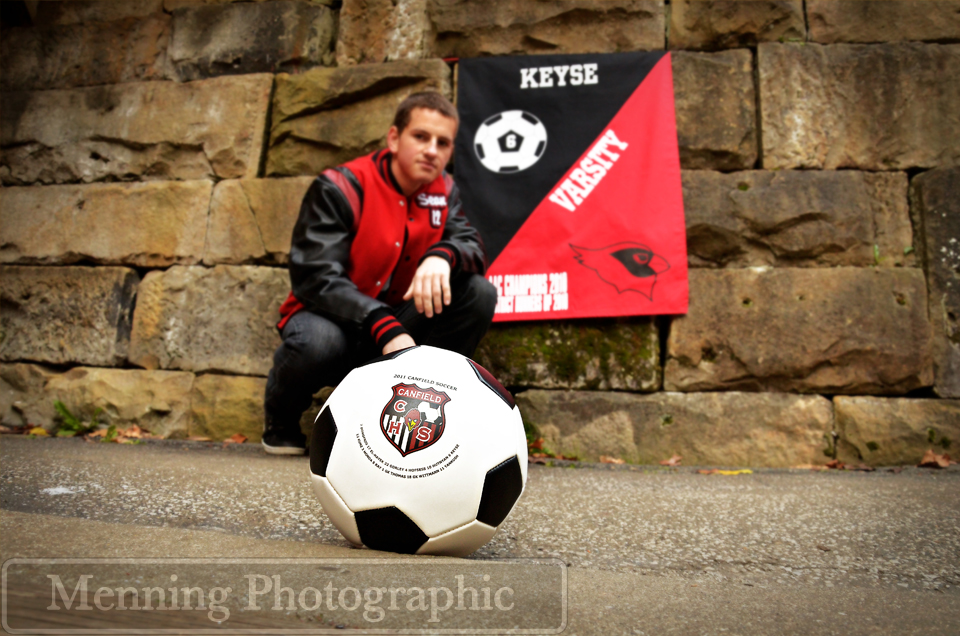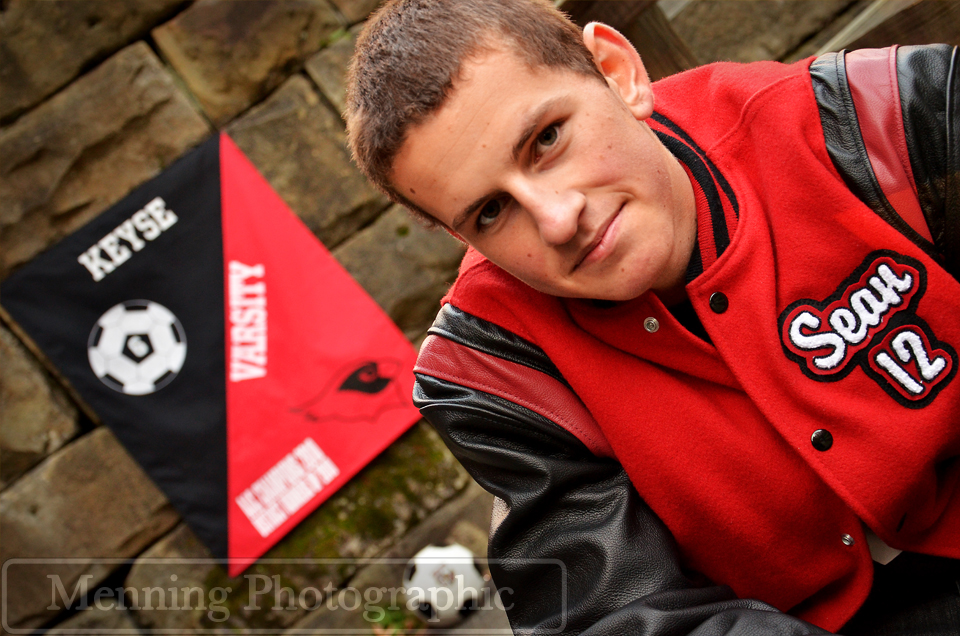 We ventured to a different area of Mill Creek for the next sequence of photos.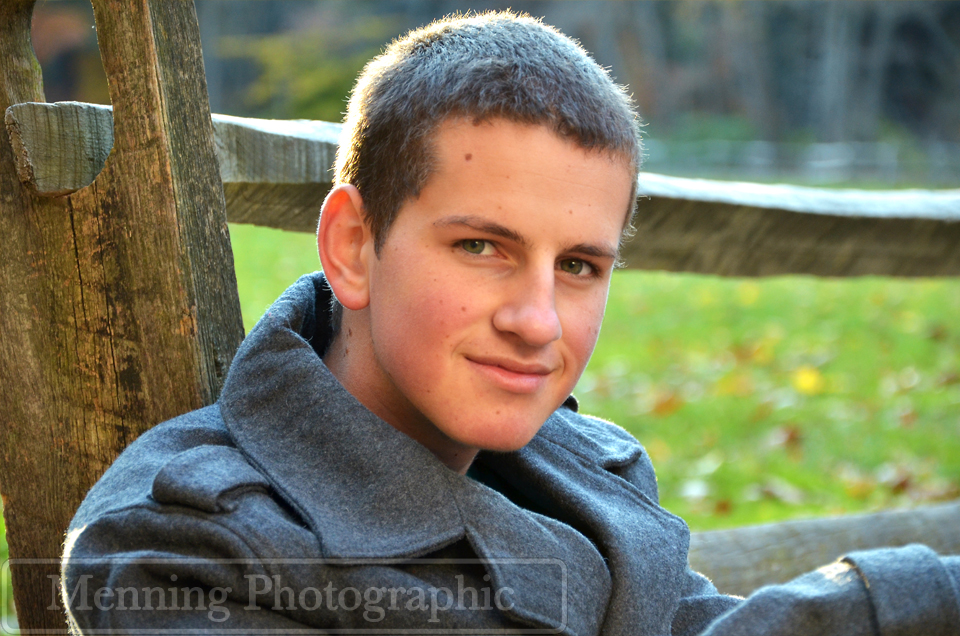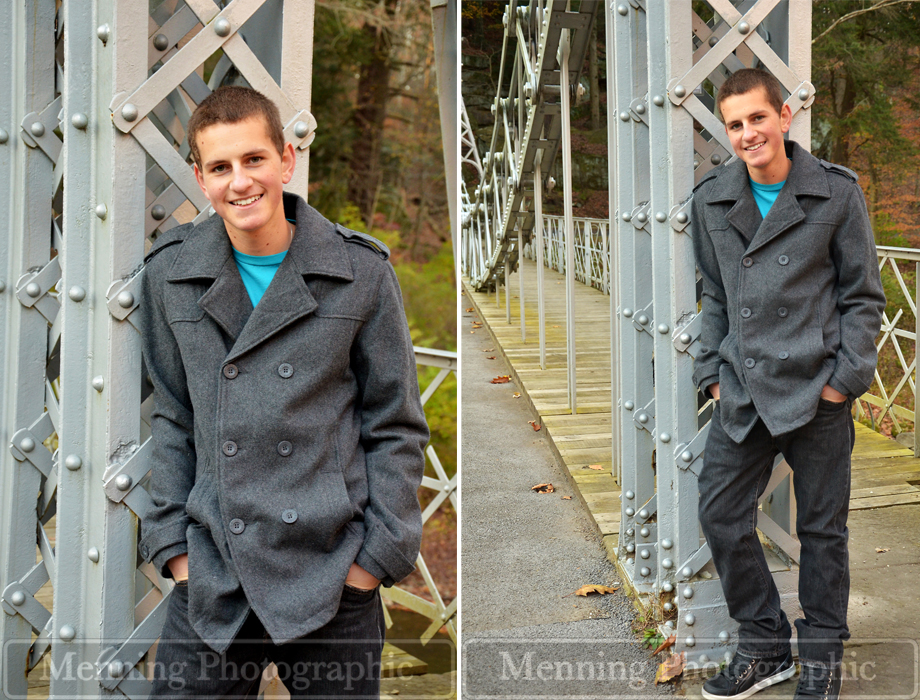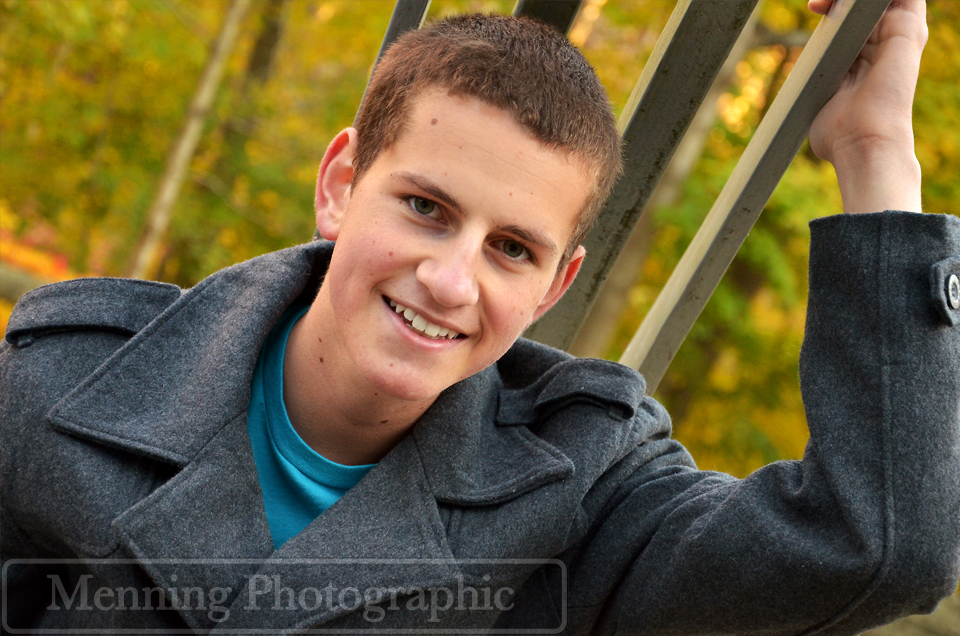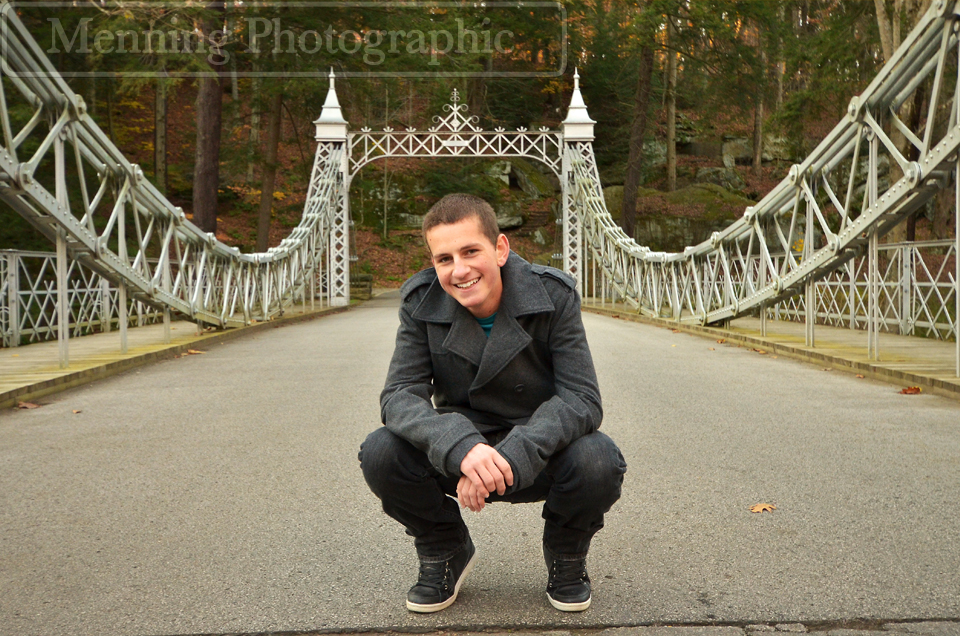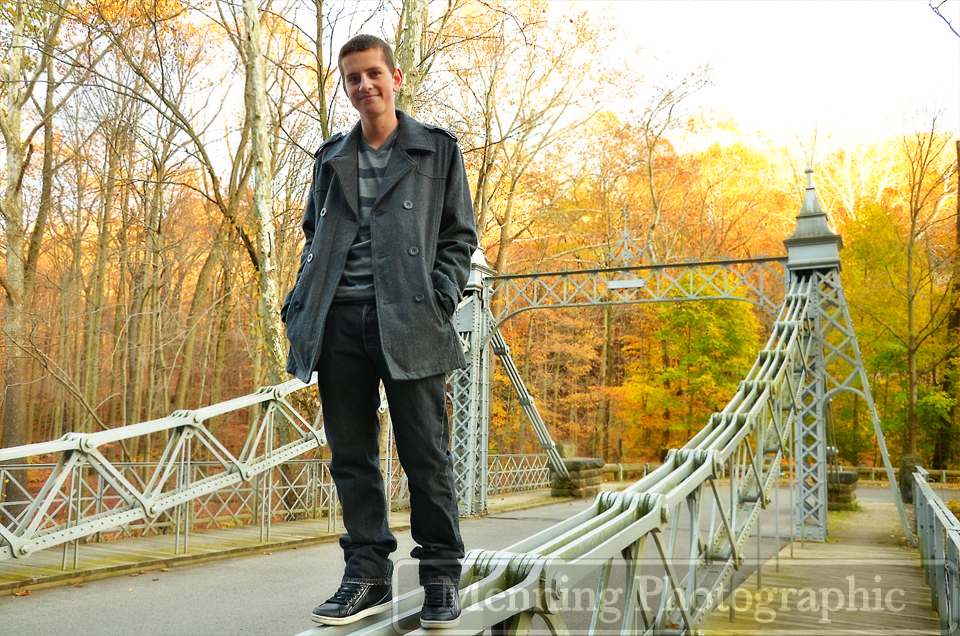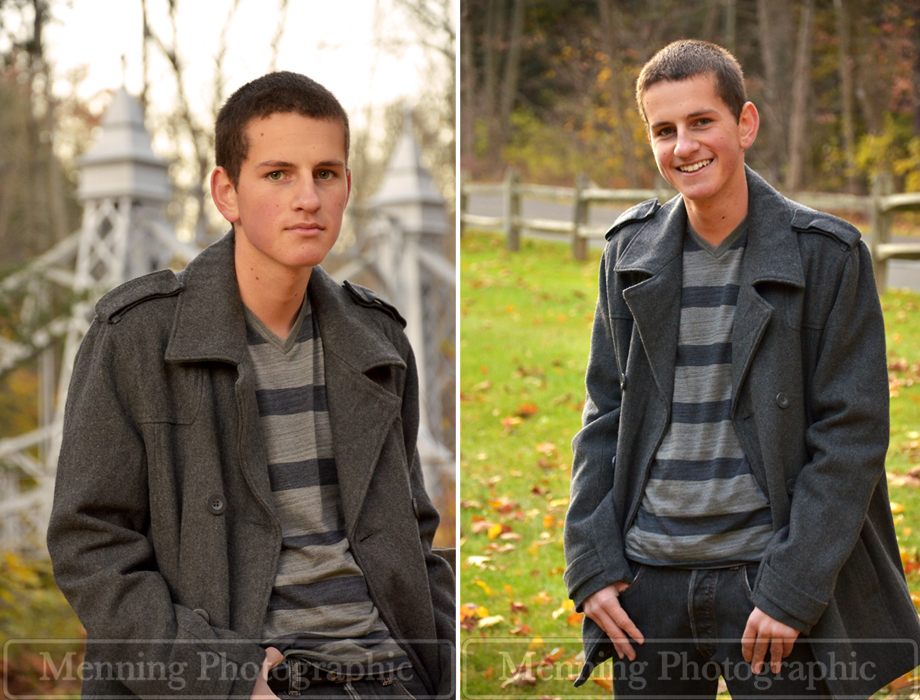 Thanks for a great senior sesh, Sean! We wish you the best in your future. Your senior year is almost over…can you believe it?!