Sarah & Kevin's wedding was a picturesque, Fall day. Lucky for us, we got to photograph it! It was one of those days that you knew was going to be beautiful as soon as you opened your eyes and witnessed the first glimpse of the bright blue sky. The weekend before it was about 40 degrees and rainy; the weekend after it was about 40 degrees and rainy. But Sarah & Kevin's day- it was perfect. I met the bride and her 'maids at Shine in Boardman where the lovely staff was enhancing the already lovely ladies.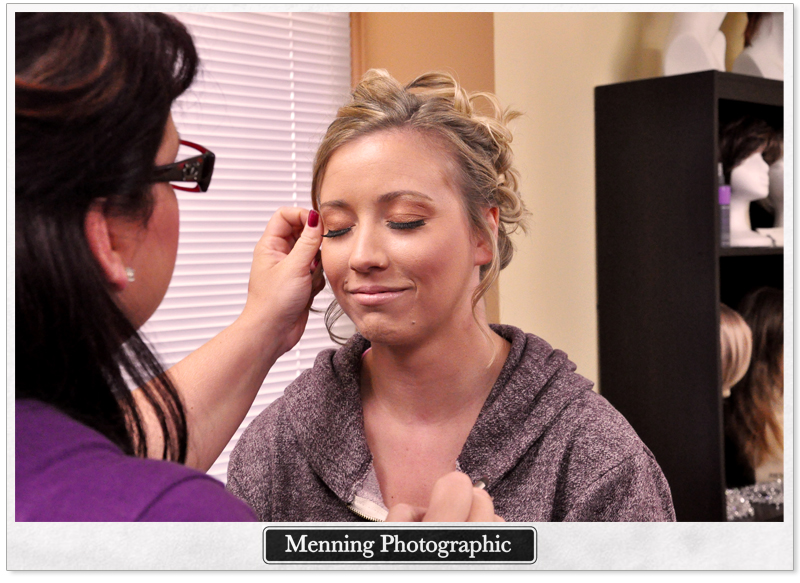 Blonde bombshells!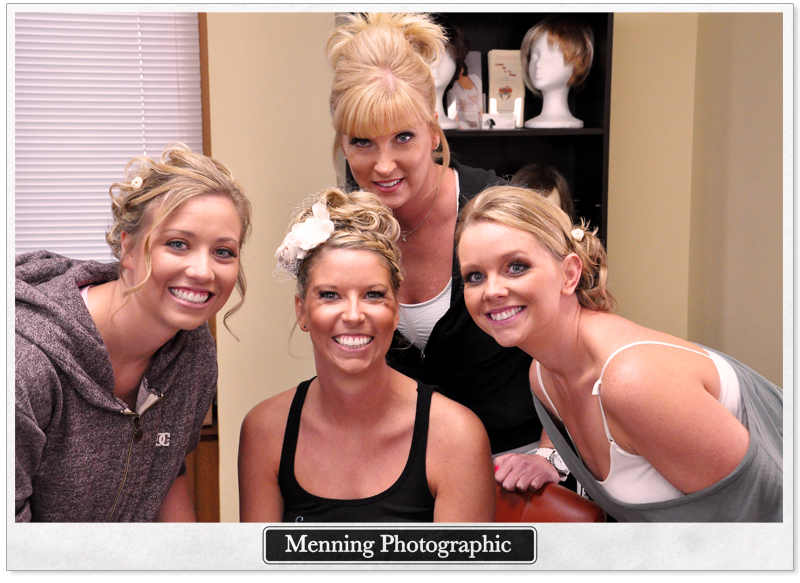 Josh went to Kevin's parents' home in Leetsdale, Pennsylvania. Kevin was relaxed and the guys were playing with the adorable Boston Terrier, Daisy. Â The home is gorgeous; check out that amazing woodwork!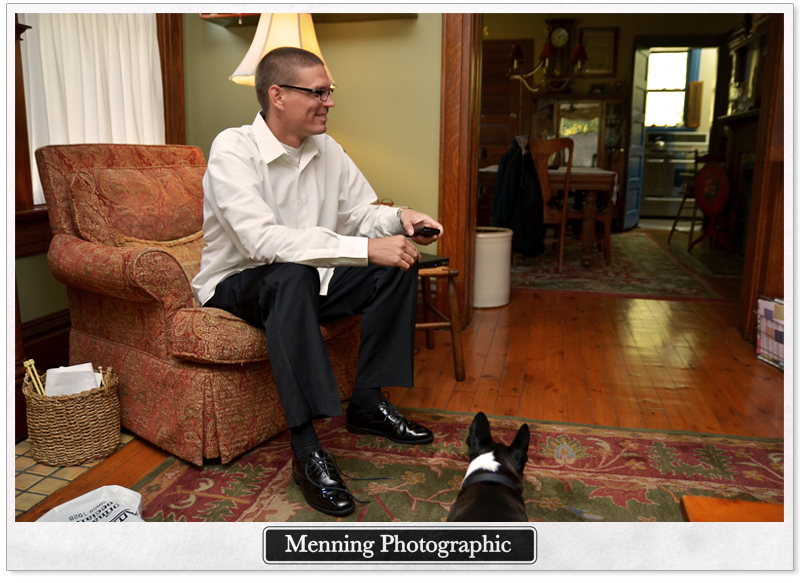 Father of the groom: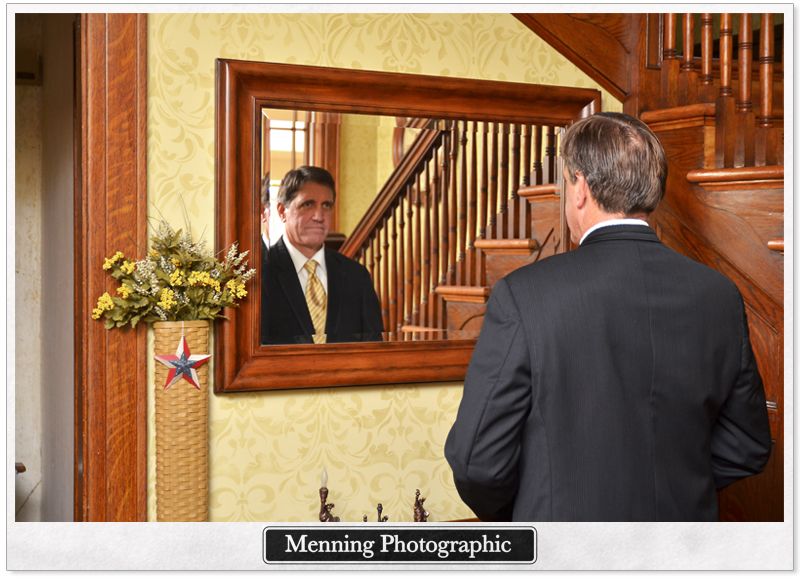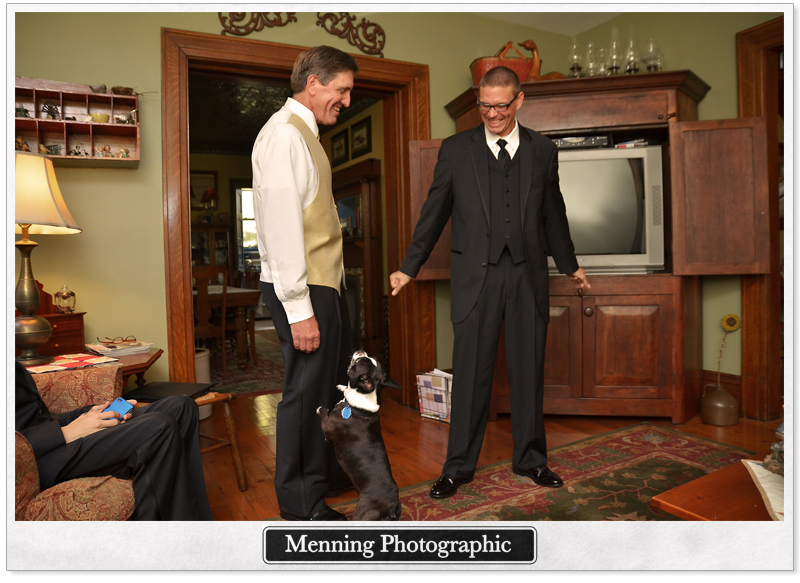 The guests enjoyed a breathtaking view across a lake surrounded by Fall foliage. I loved the yellow pops of color.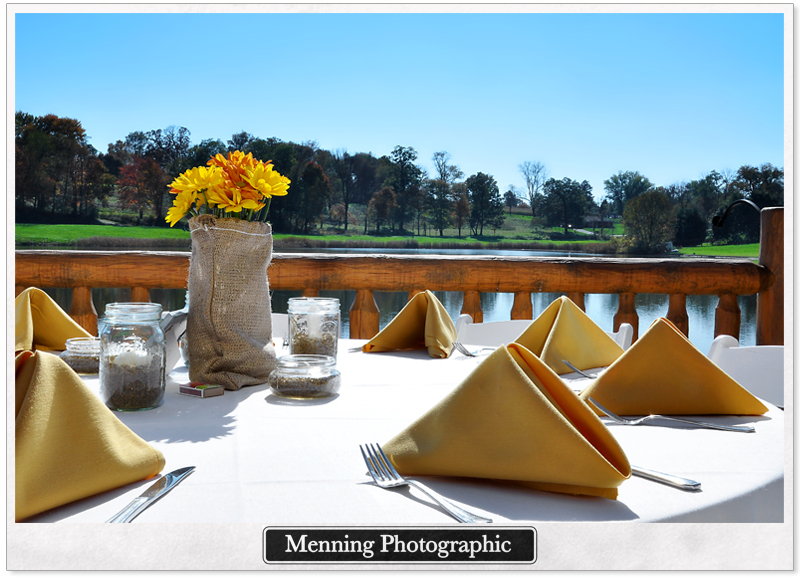 We loved these! Sarah & Kevin had the engagement photos that we took placed onto the bottles of wine that were served that evening. Personalized touches are fantastic, and when our couples find creative ways to utilize the photos we take, we are ecstatic.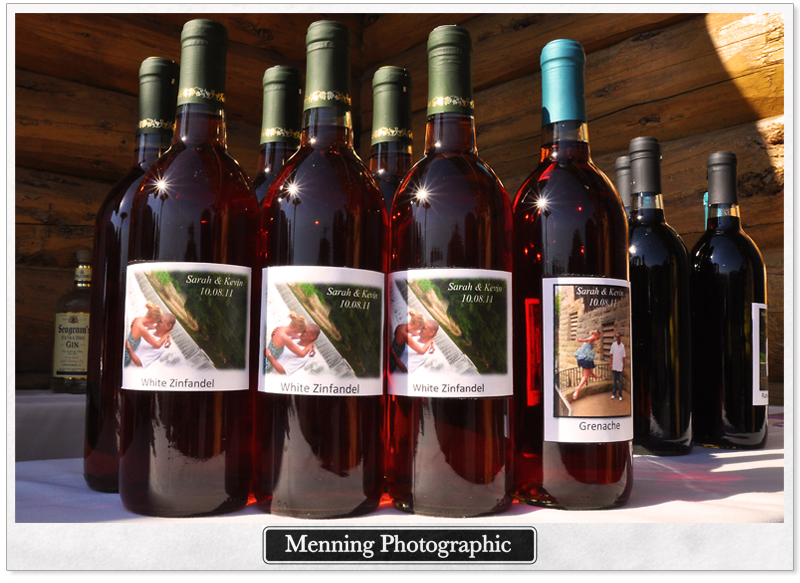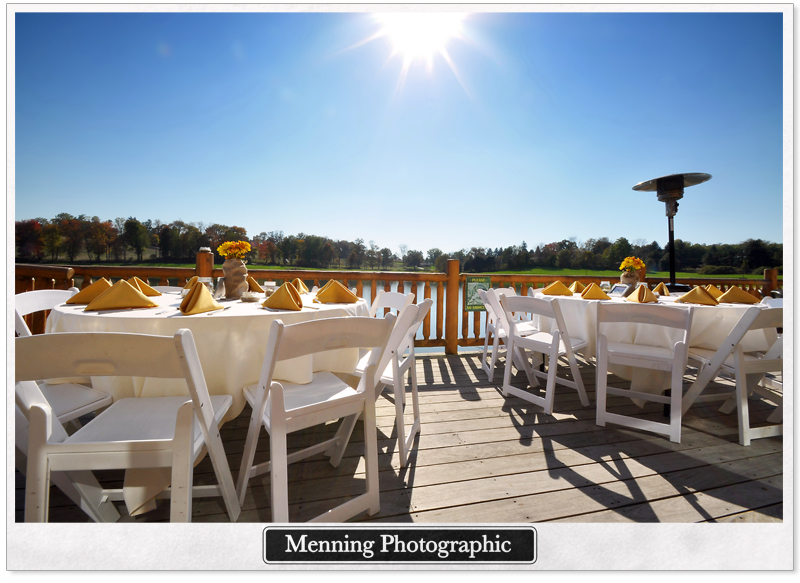 Delicious & adorable favor idea for brides: each guest had a personalized mini cake in a mason jar at his or her place setting as a favor. They were a hit.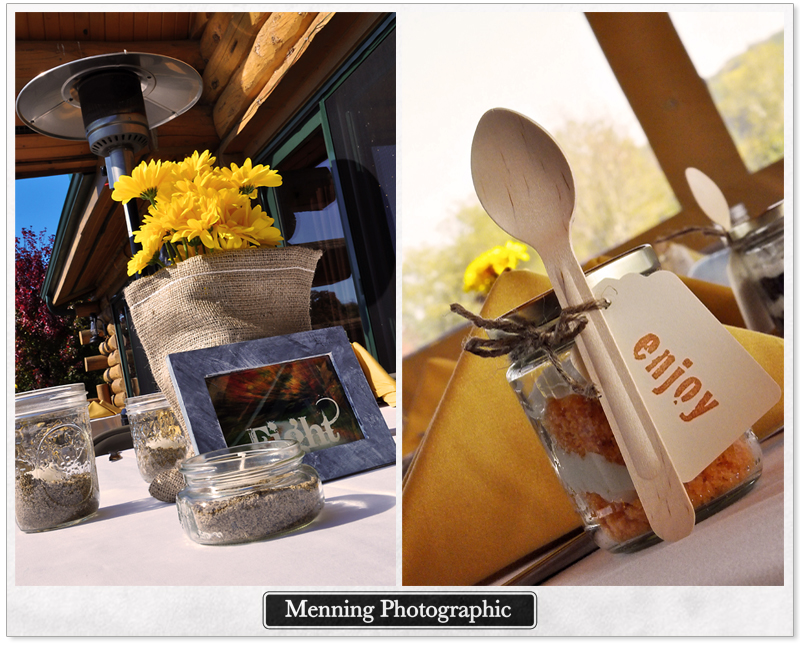 These are the bride's shoes. They exemplify her personality splendidly. Sarah told me a story about these shoes. They were the one detail of her ensemble unfinished because she hadn't found that perfect pair yet. Kevin volunteered to wedding shoe shop with her. Well, of course, Sarah knows it, but now all of you do, too. Kevin's a keeper! Â They picked these together: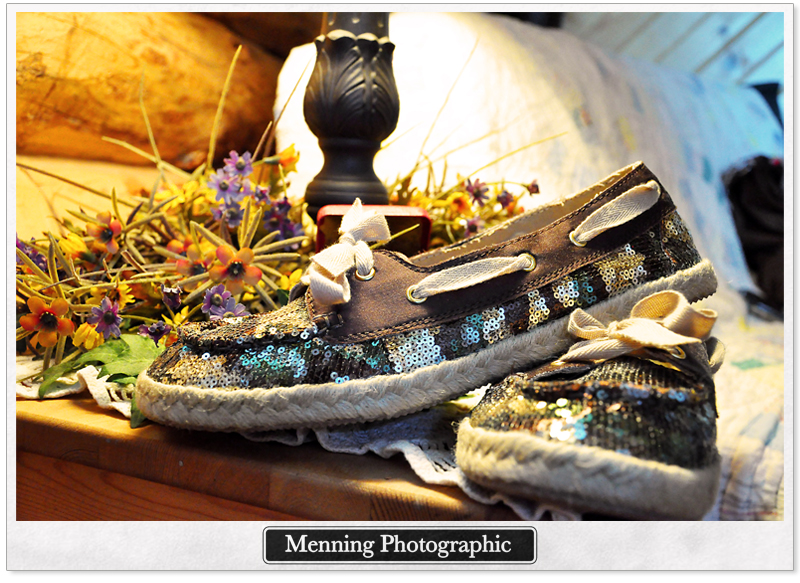 I'll let the photos of this dress speak for themselves: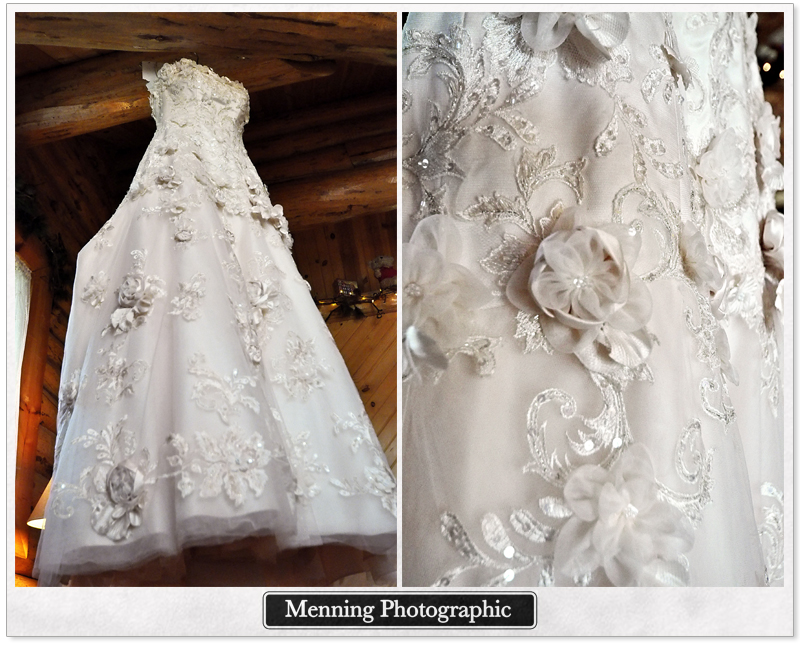 Every brides needs a helping hand or two.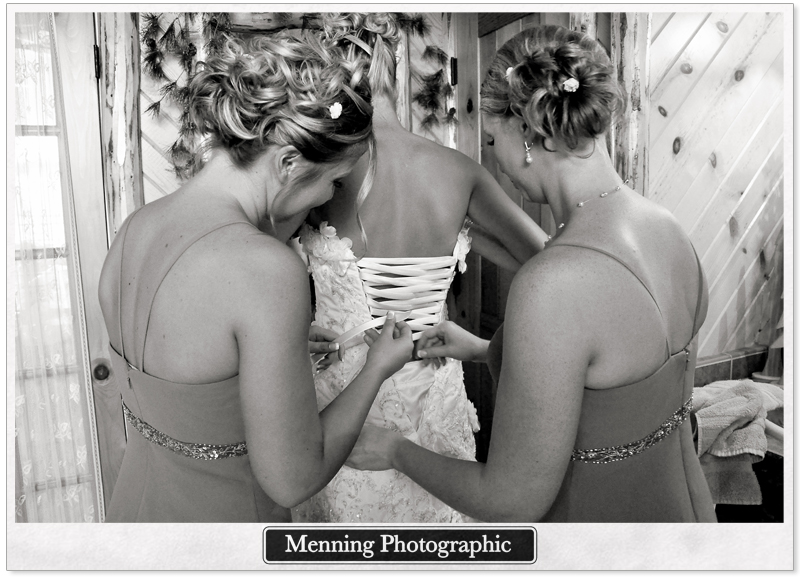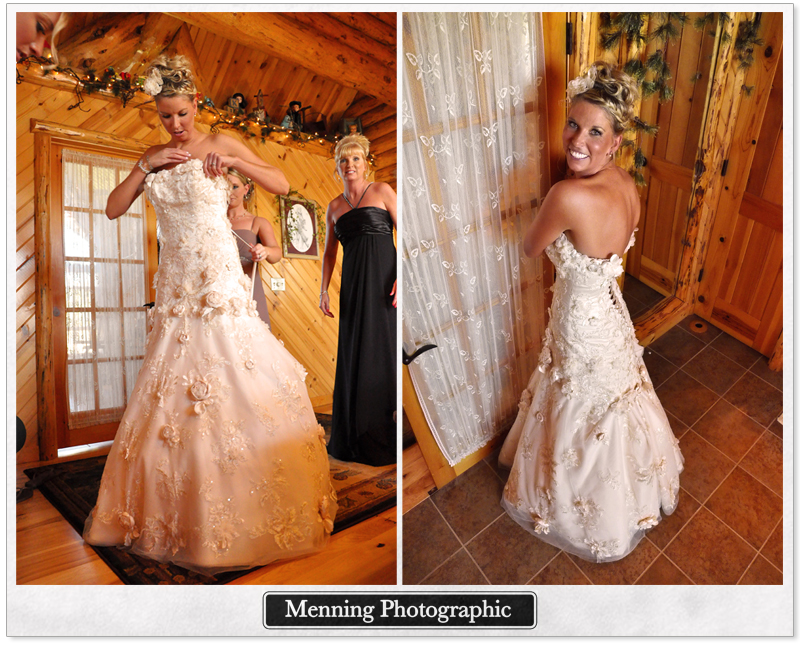 She's absolutely stunning. The flower and braid details in her hair are so soft and feminine.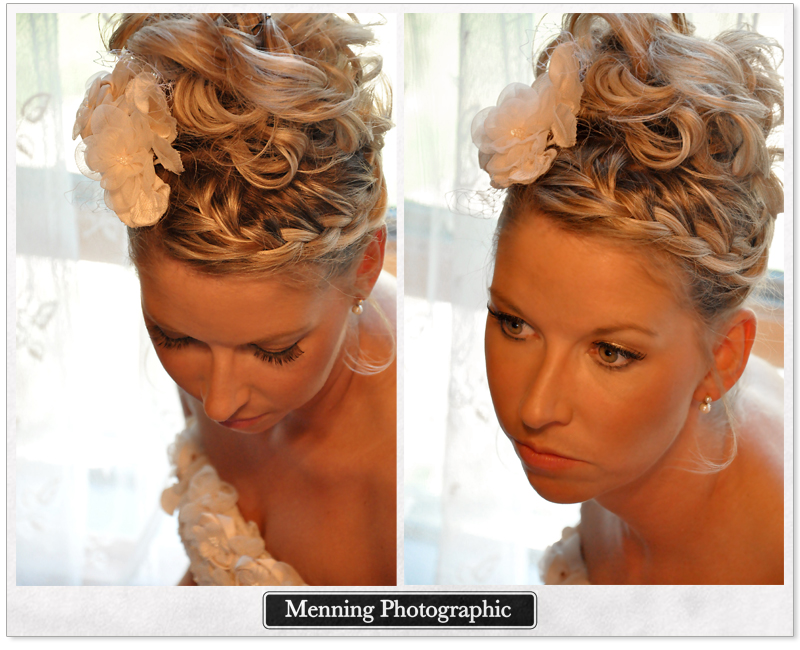 Sisters: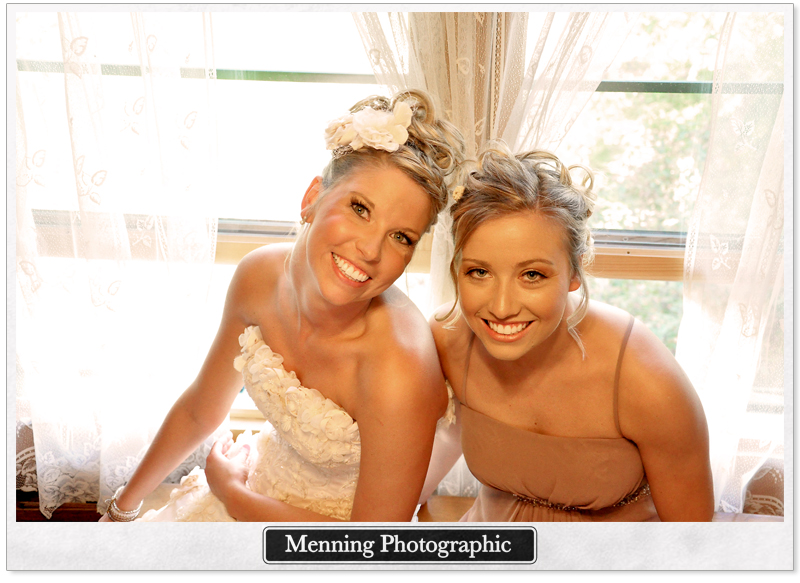 Best friends: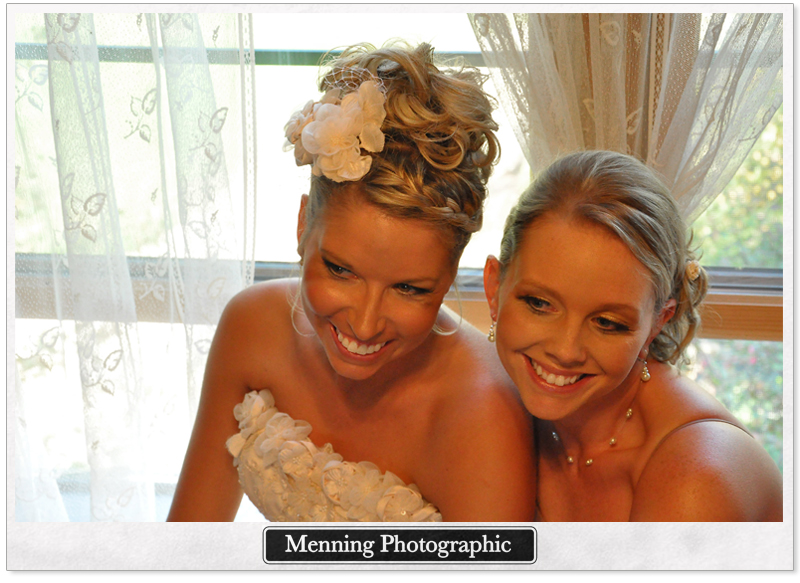 On her walk to her walk down the "aisle." This moment is always special to witness. The emotion is palpable.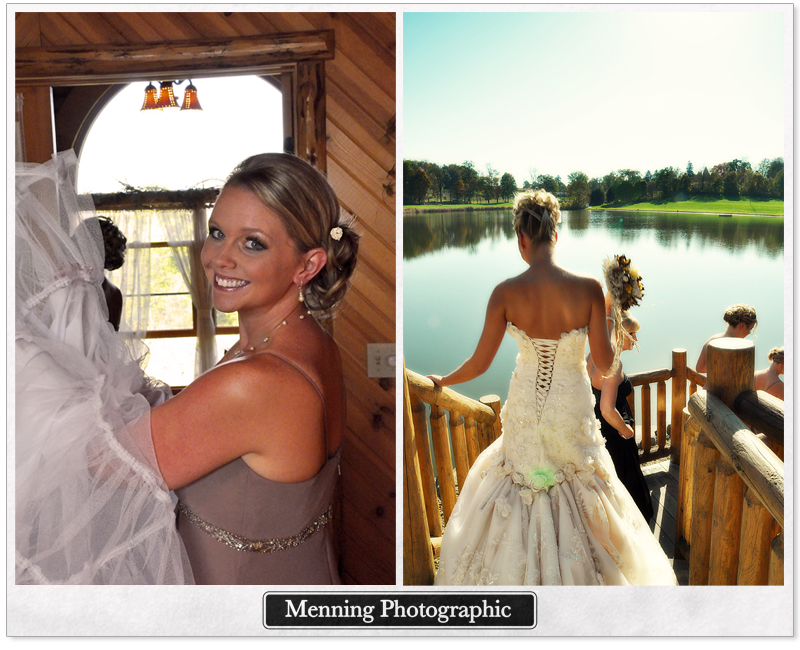 Her dad and mom gave her away.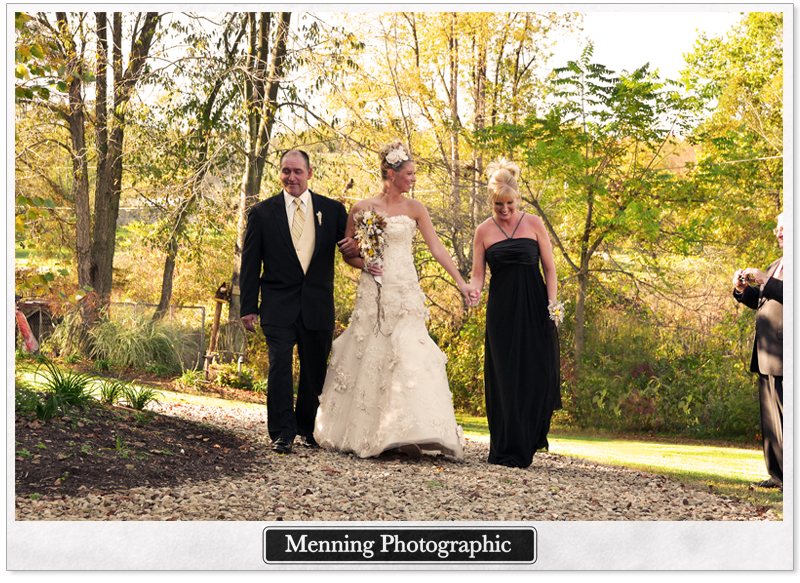 Kevin seeing his bride for the first time that day: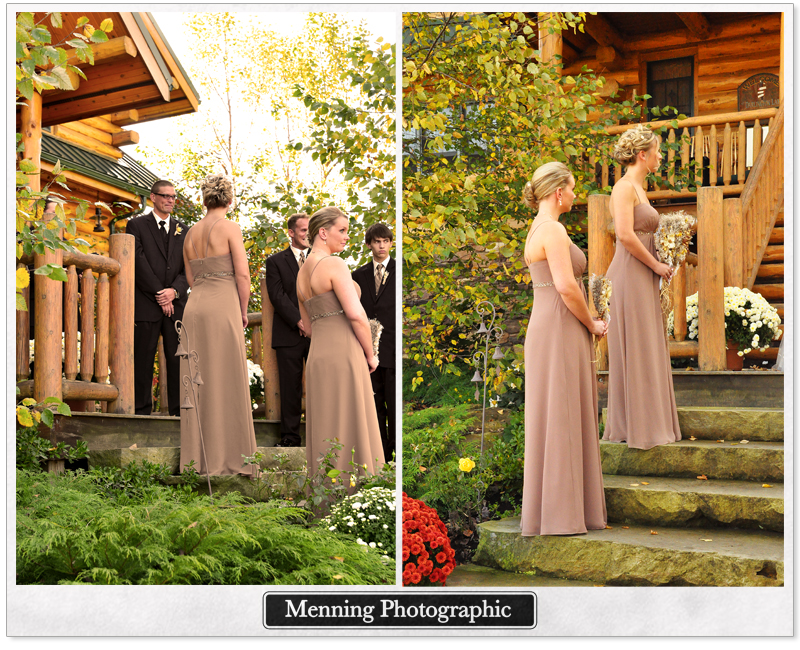 I'll let the ceremony photos tell their own story: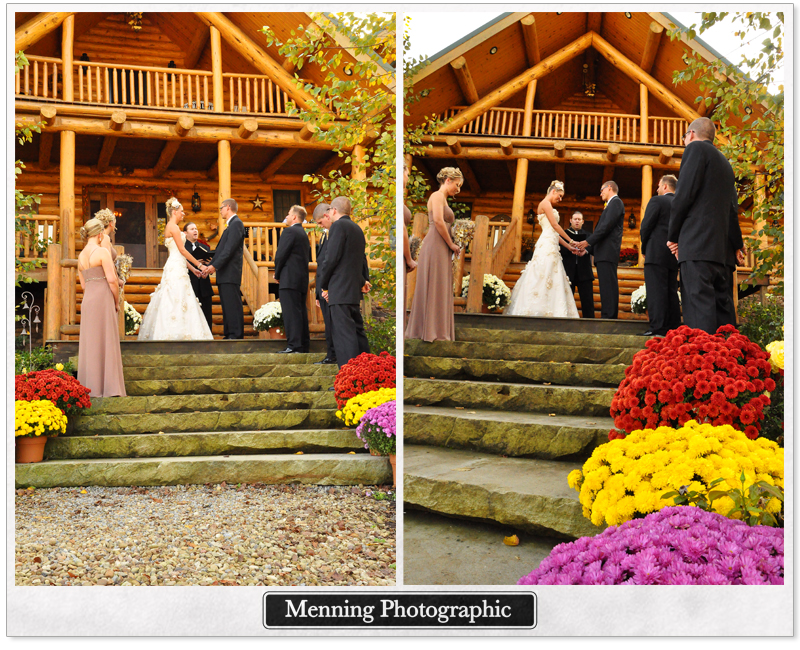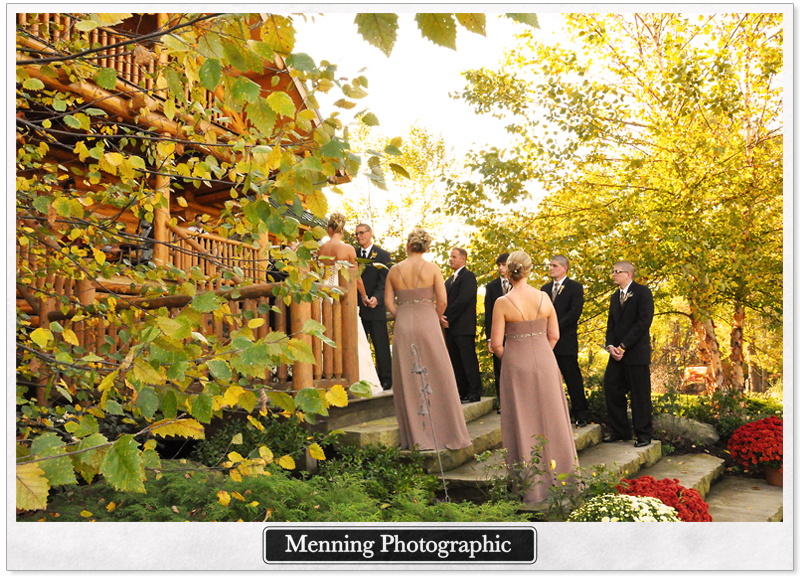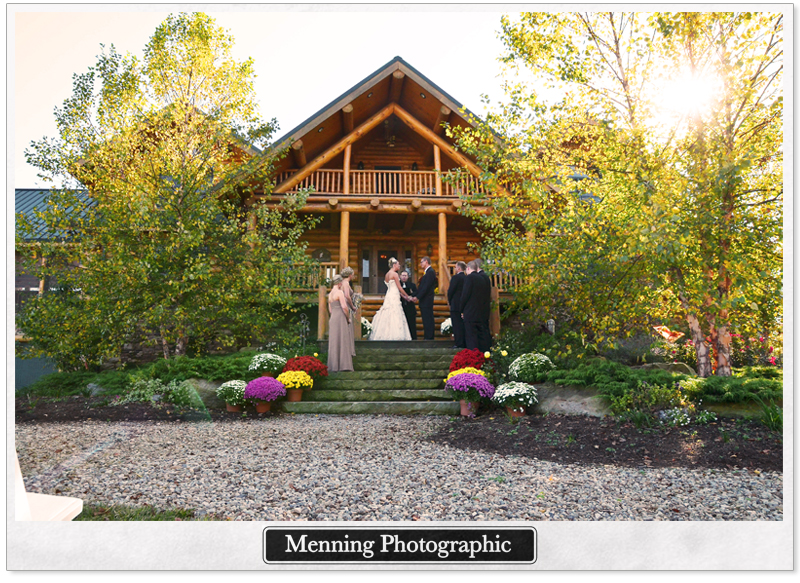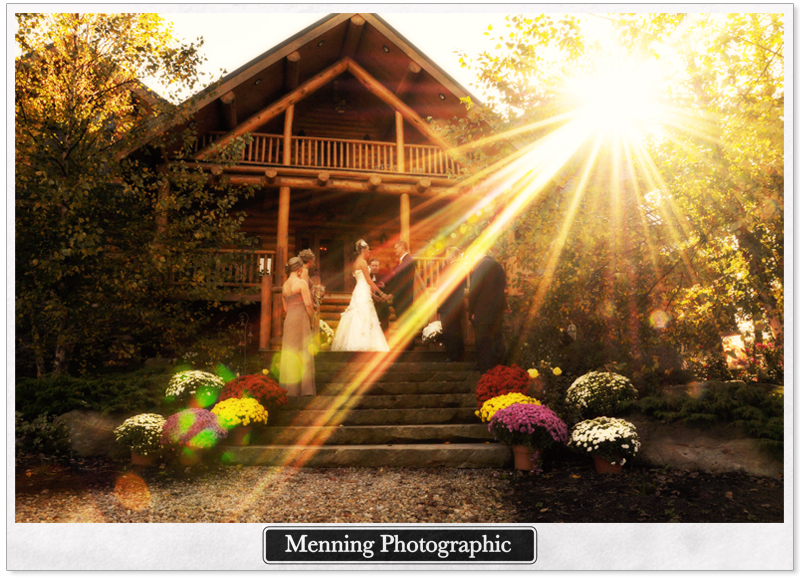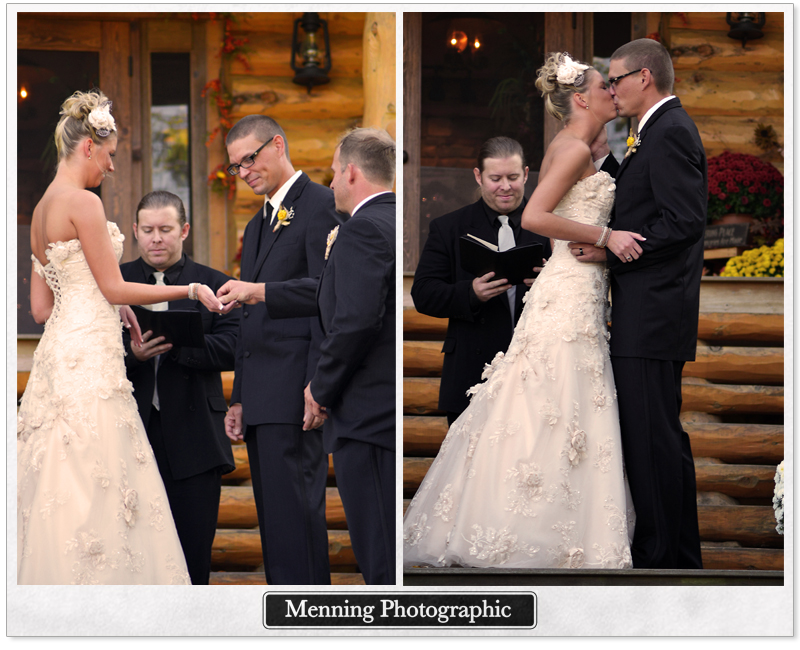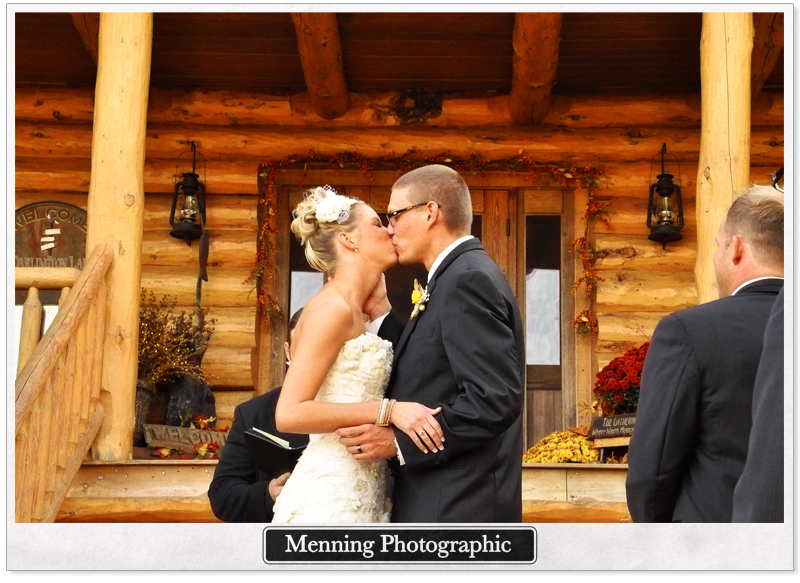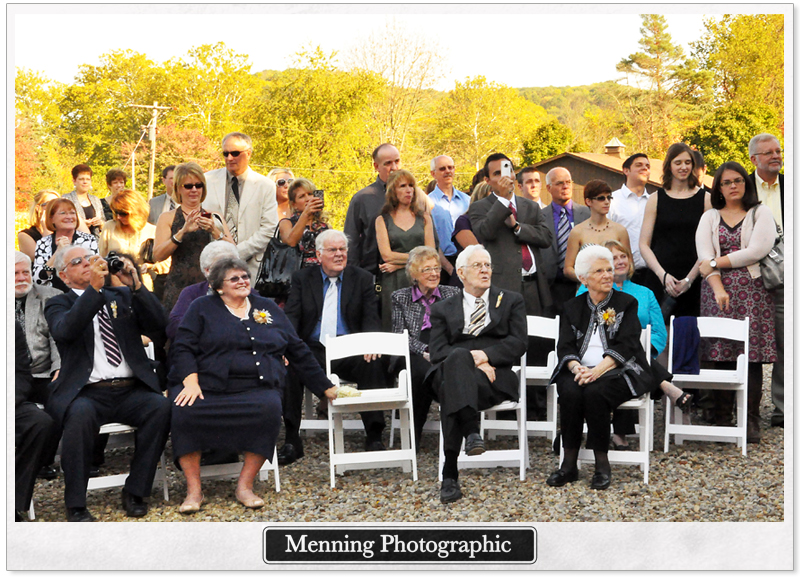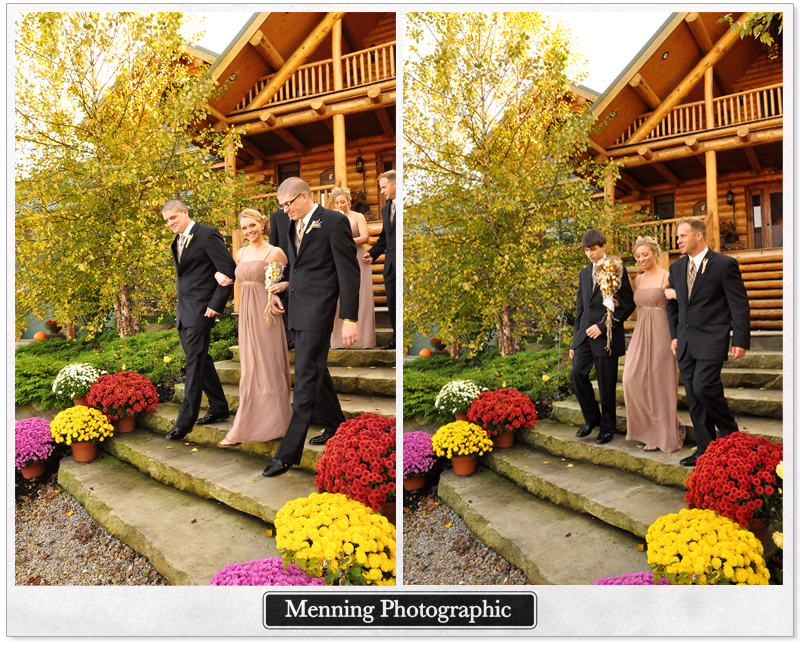 The "WE'RE HUSBAND AND WIFE!" moment- pure joy.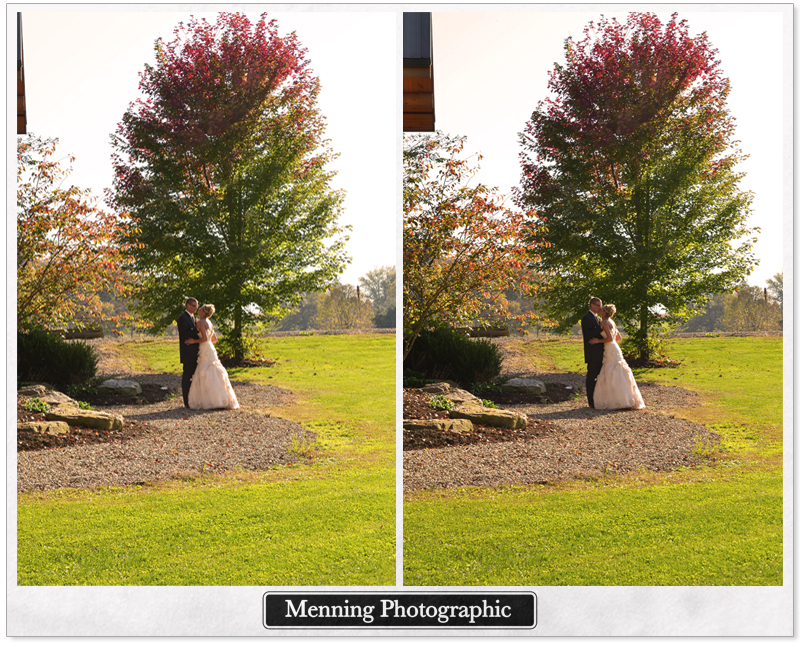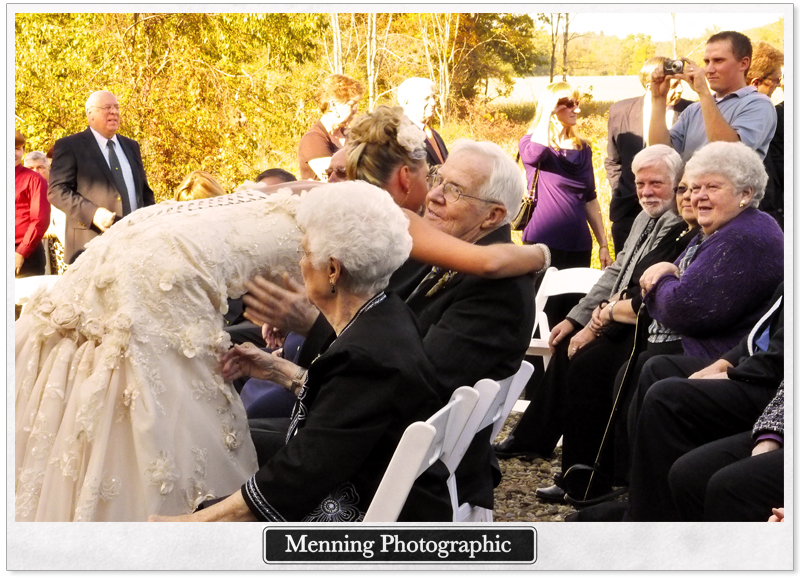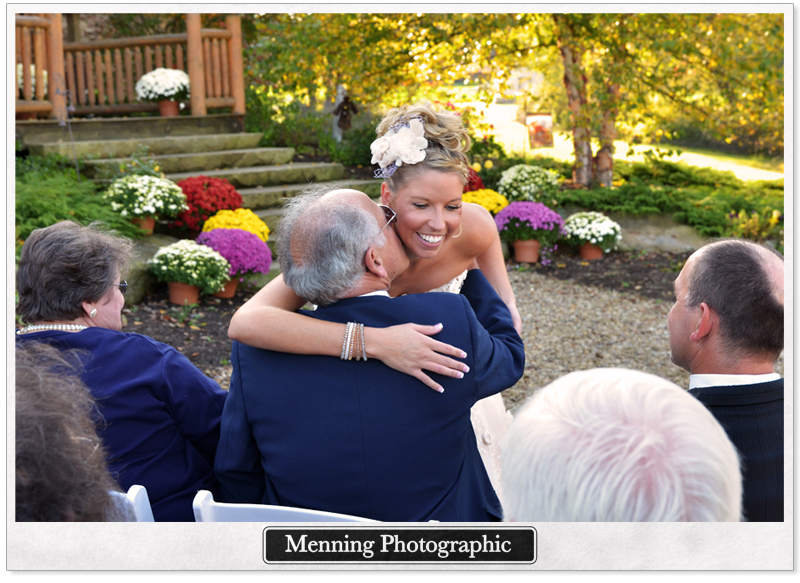 The bride and her new mother-in-law: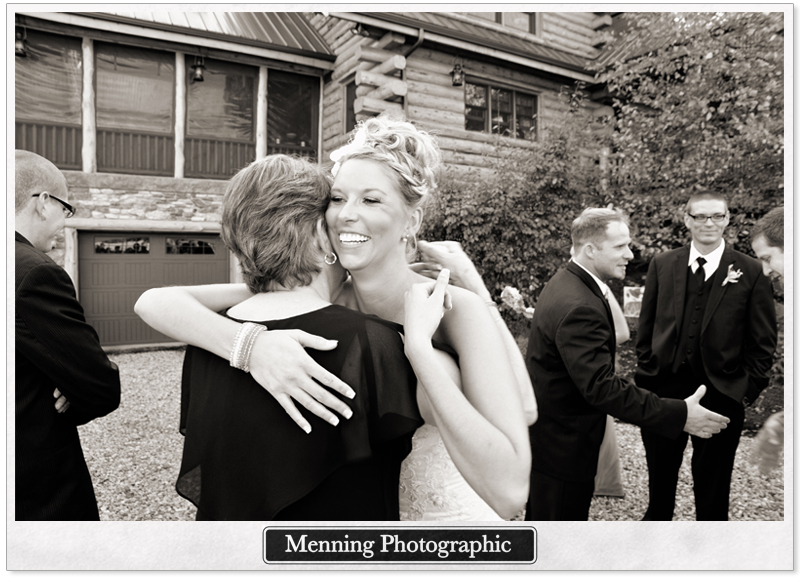 The happiest man in the world on October 8, 2011: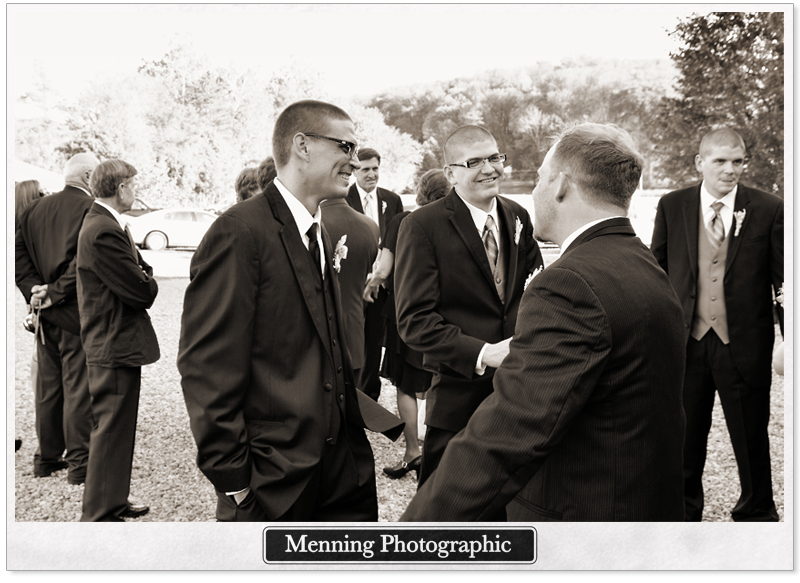 A few posed family/bridal party shots following the ceremony. A few weeks before our couples' weddings, we send them a Wedding Information Sheet to complete that will help these shots go smoothly so the couple can party down with their guests during the reception.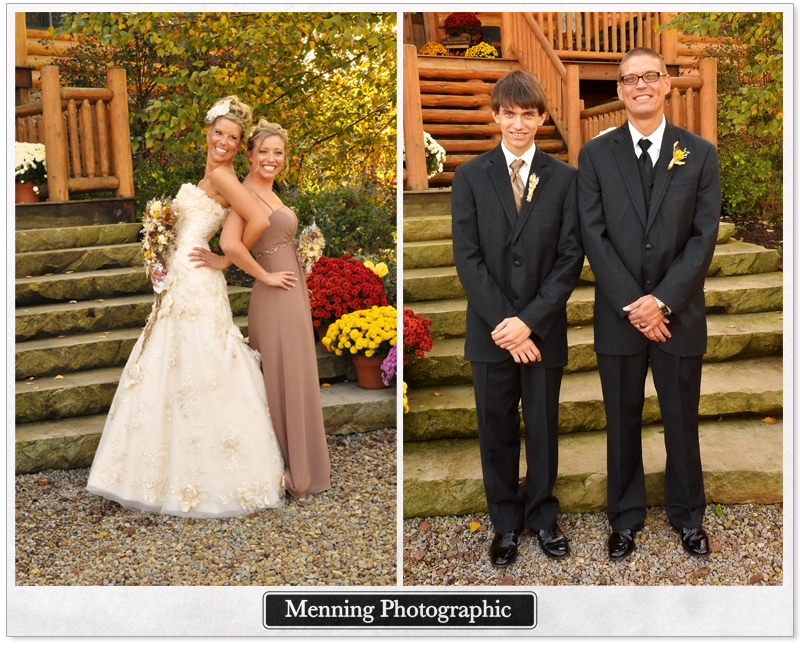 This bridal party definitely had some goofiness and sense of humor- we loved it. Kisses all around.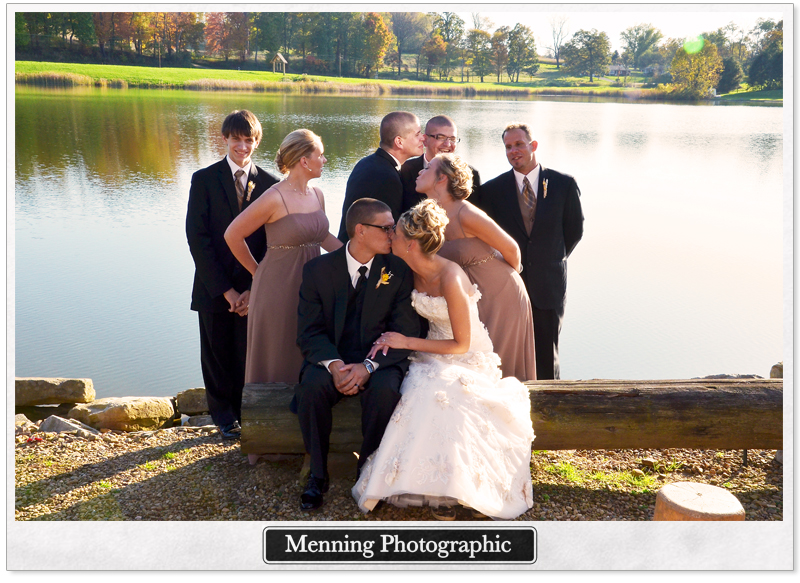 Then we stole the beaming newlyweds away for a few: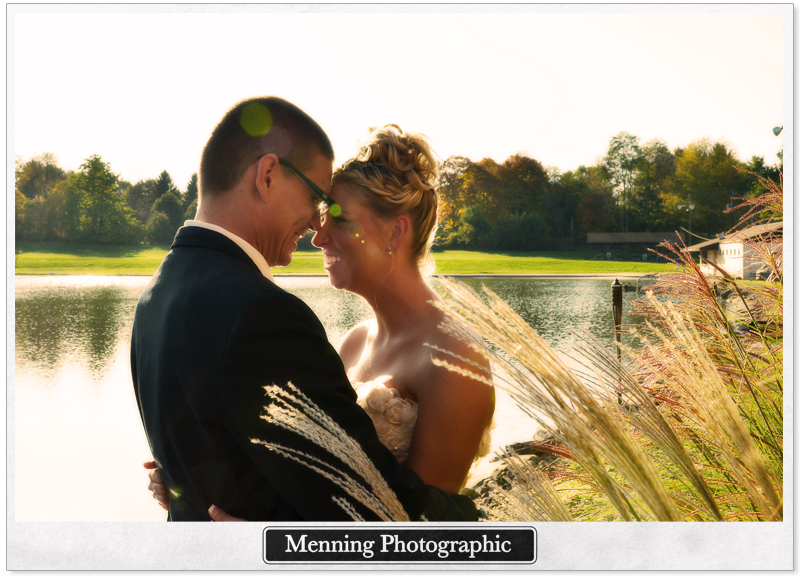 These are Josh's two favorite images of the day. He likes that the vibrant colors of the mums and the sun peeking through the trees perfectly complement the moment that Kevin & Sarah were sharing. Â They were elated.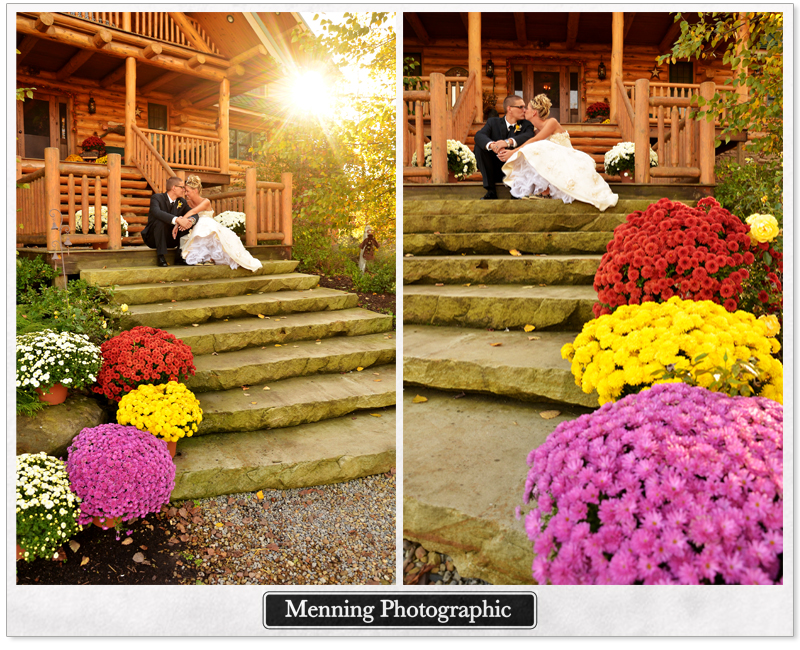 This has to be my favorite shot of the entire day. Her smile is so natural and Kevin's adoration is apparent. He's so madly in love with her.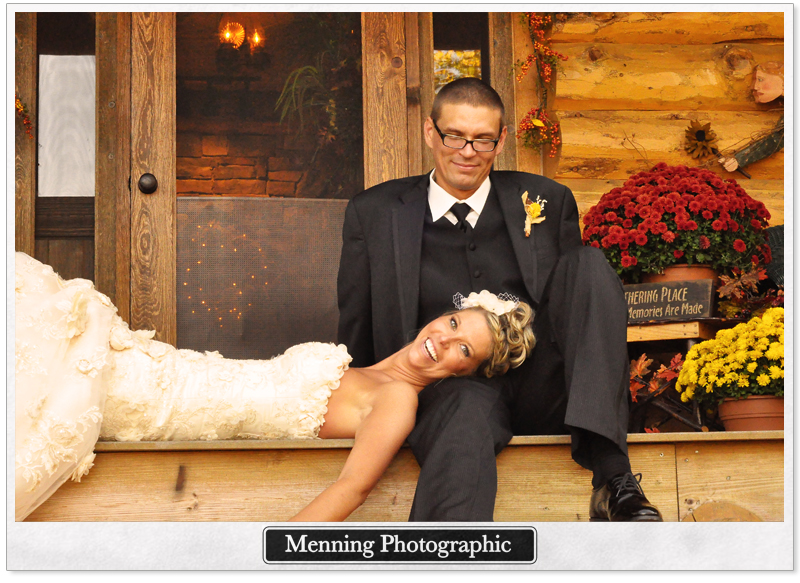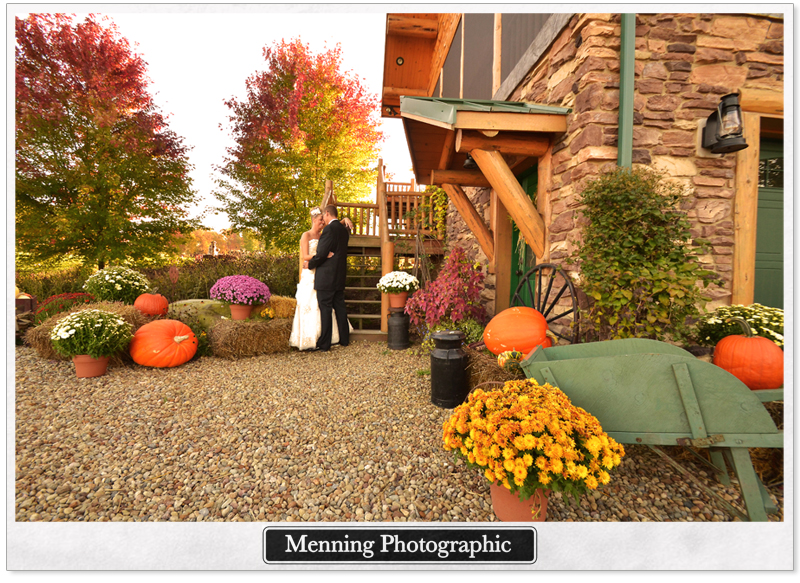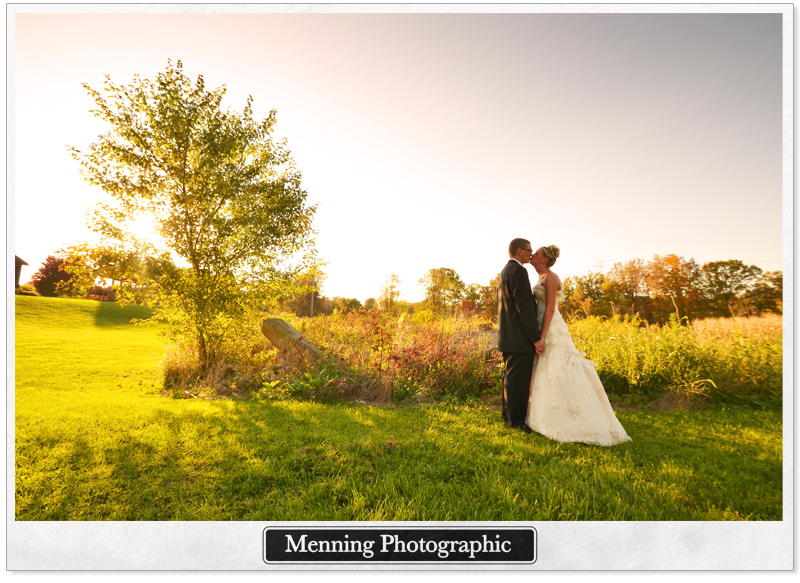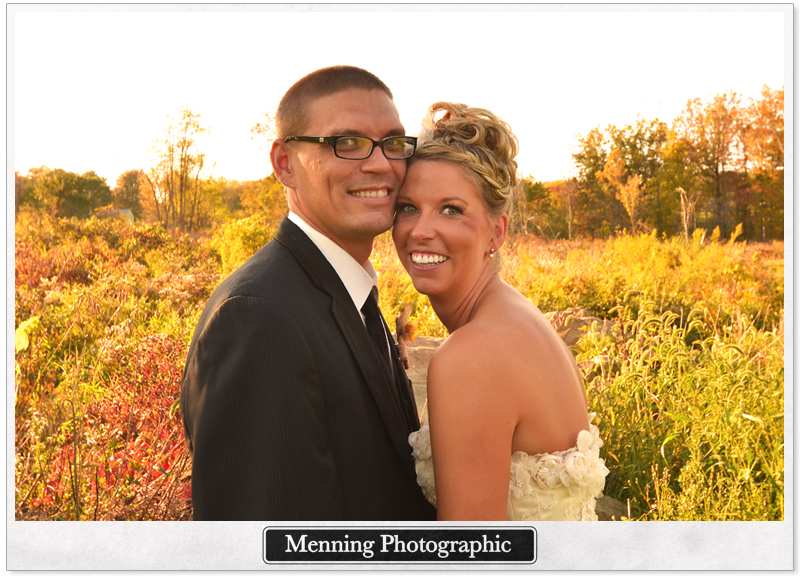 Cheers! Because there's so much to celebrate!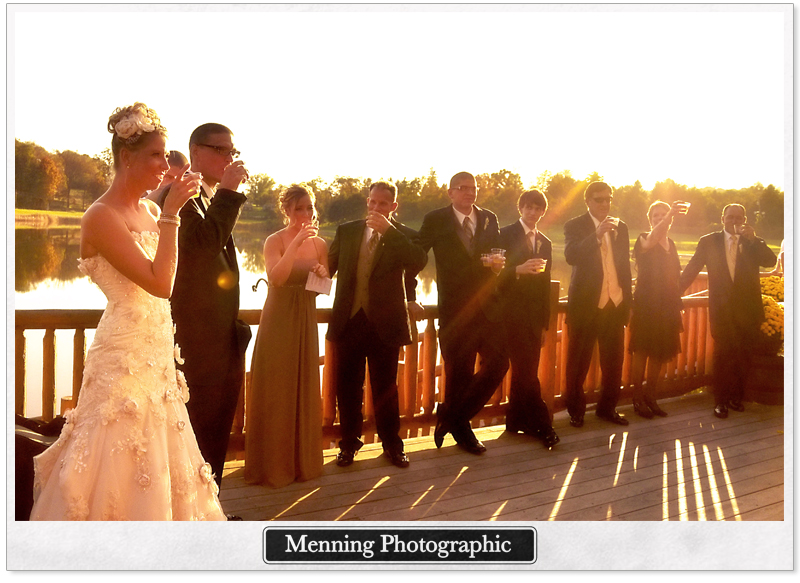 They swayed to Dave Matthews Band's Crash into Me while the band played.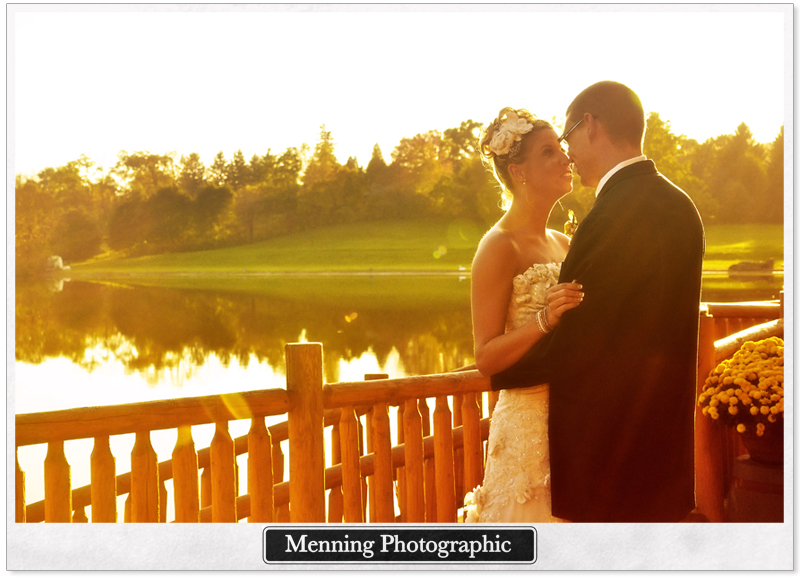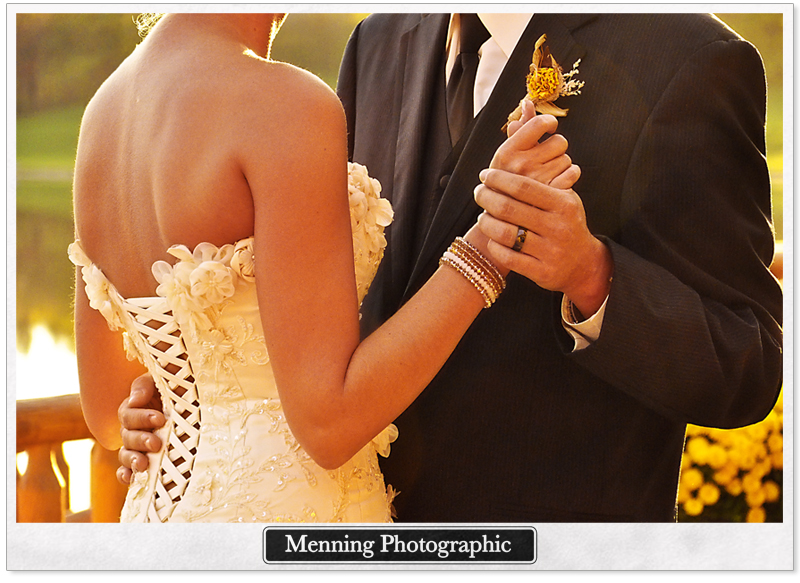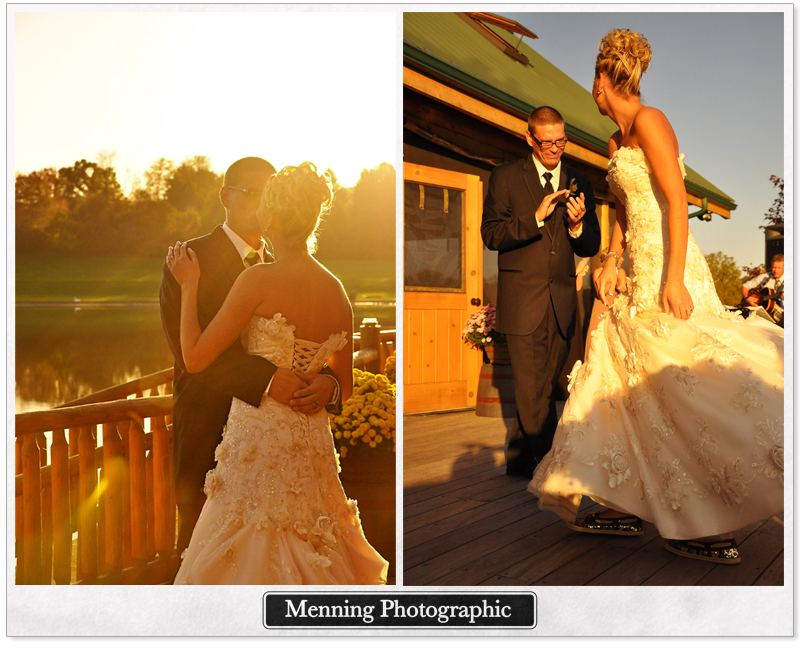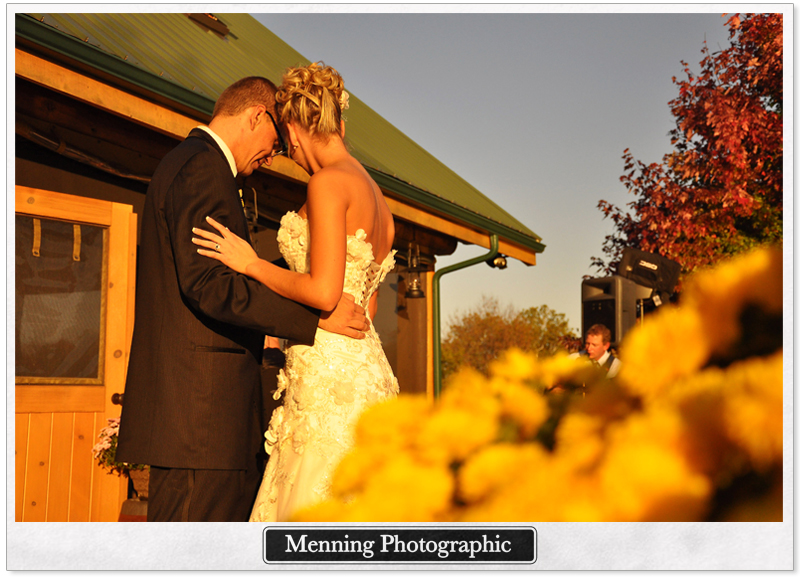 Absolute gorgeousness while the reception was kicking: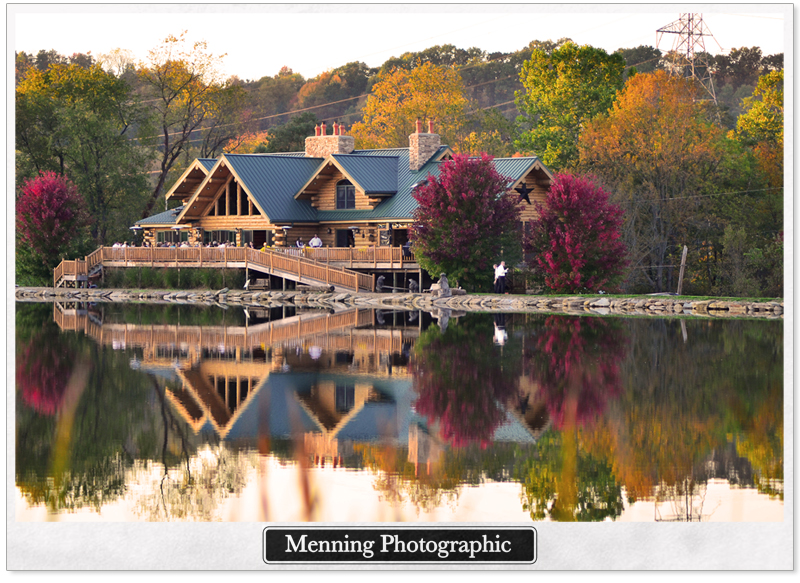 Quaint, rustic, pretty:

The place cards were small pouches with luscious Lindt truffles inside.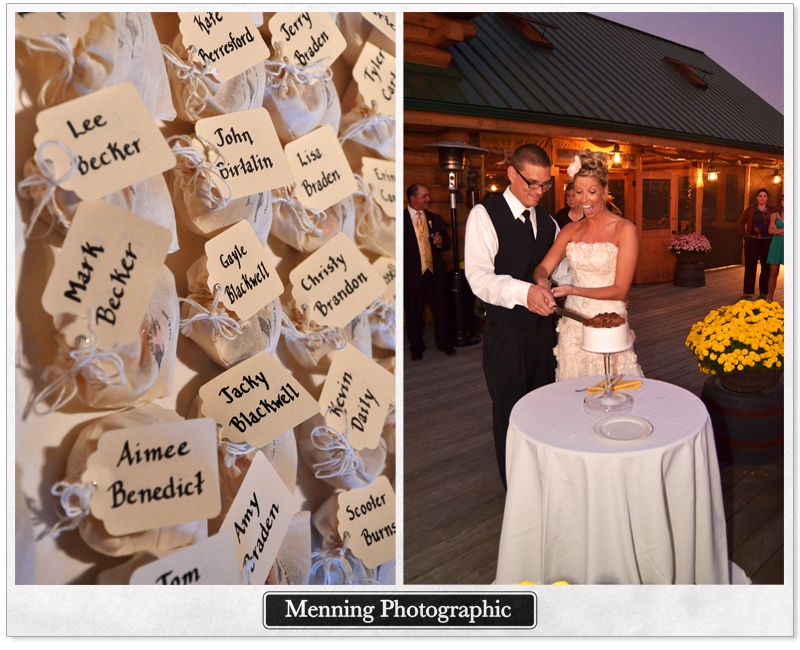 This wasn't your typical father-daughter dance. It was energetic, fun, and sweet.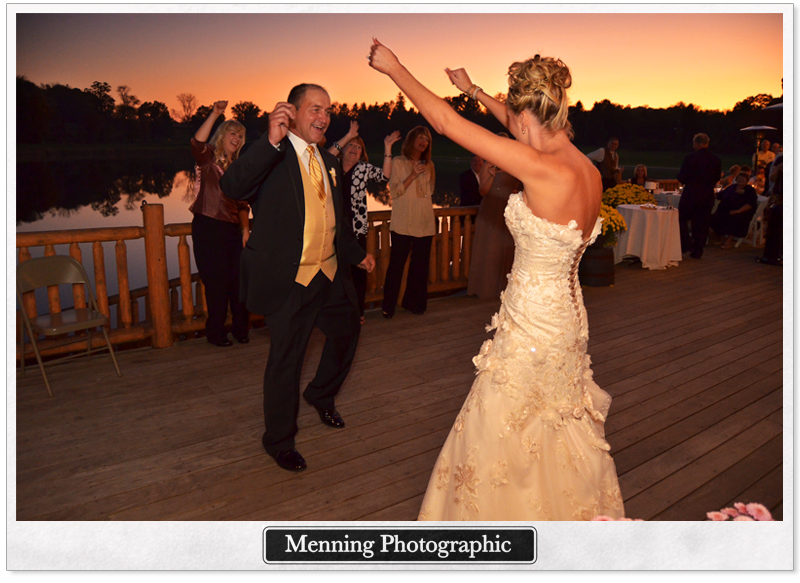 The mother-son dance was touching and emotional.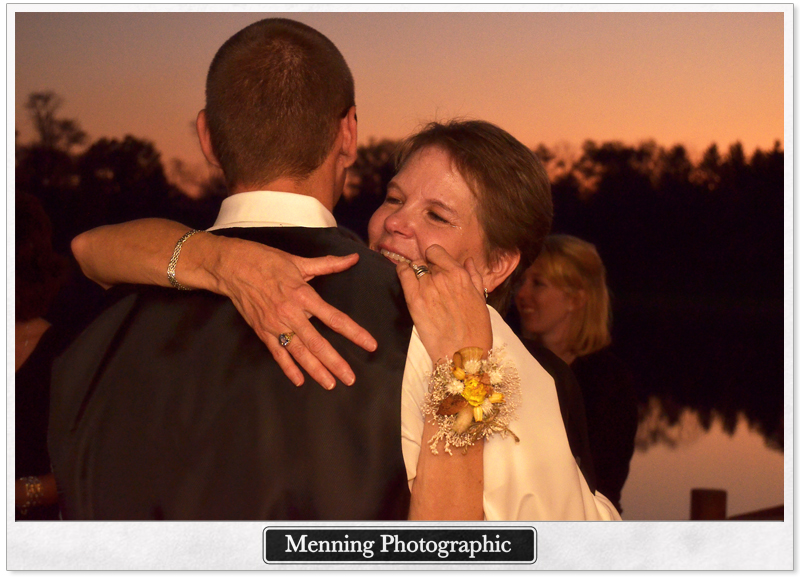 Then the balcony turned into a giant dance party.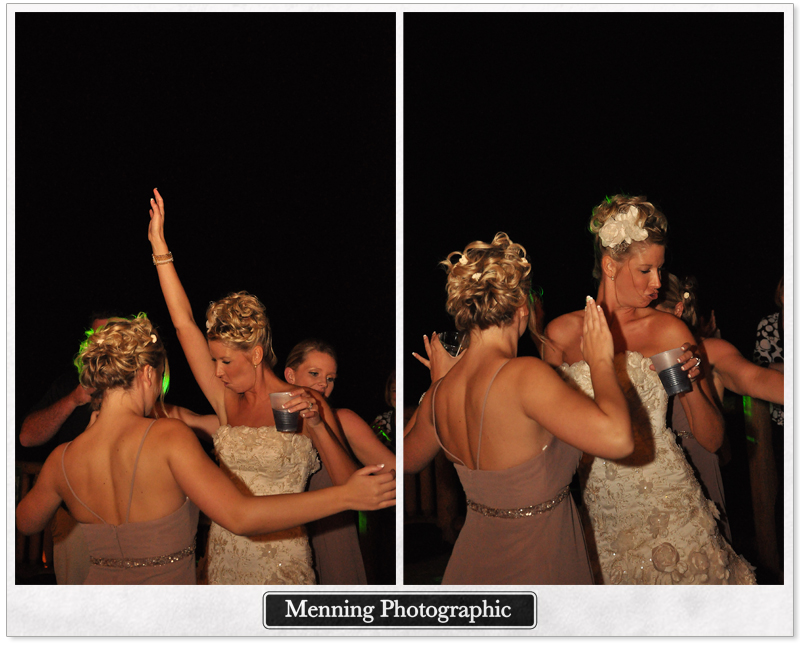 In the midst of the dance floor, no one could distract these two from one another.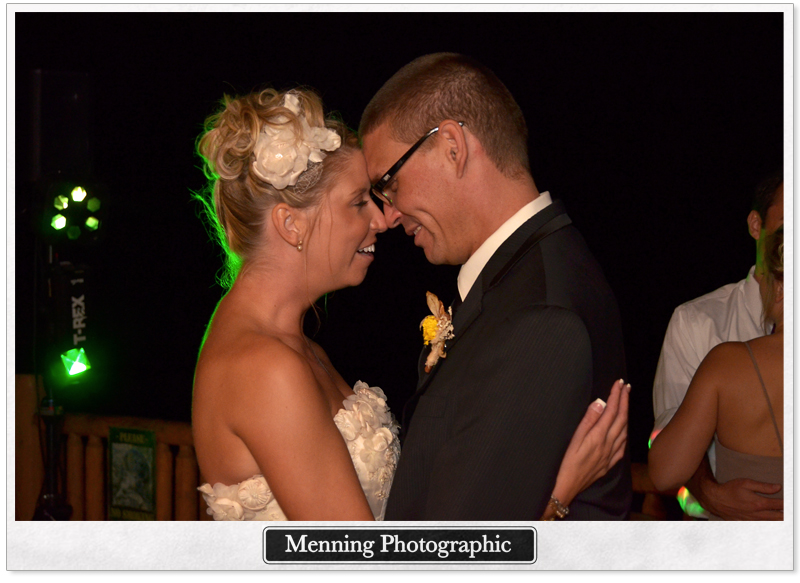 And we can tell that no one ever will…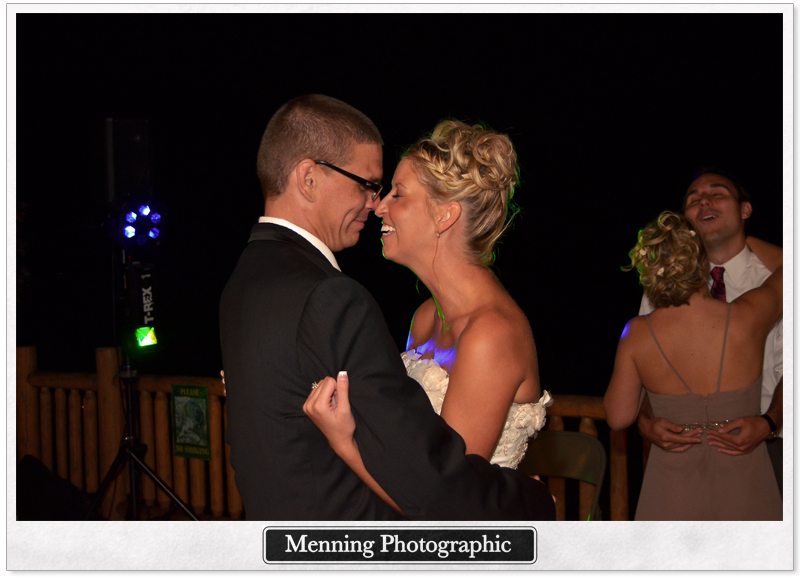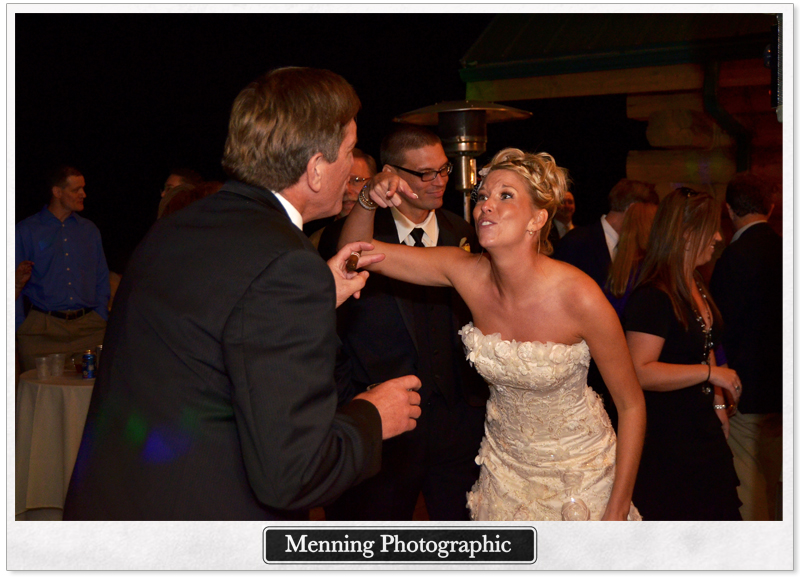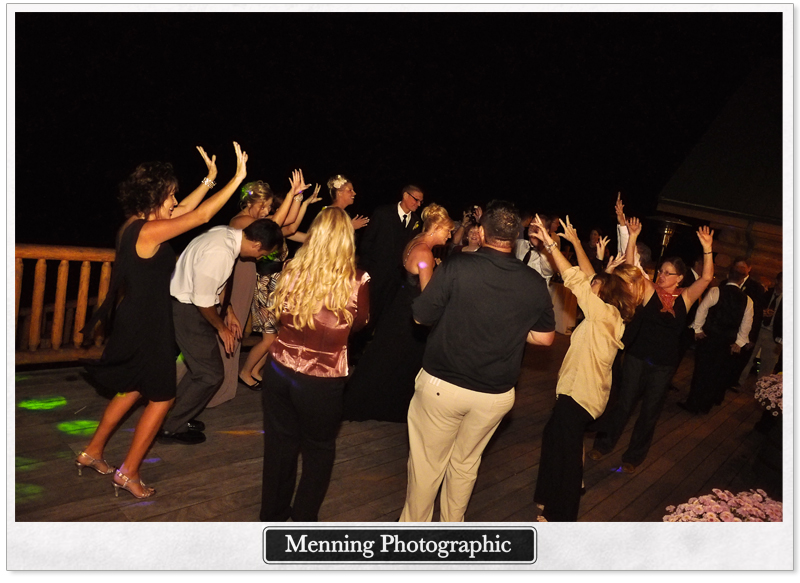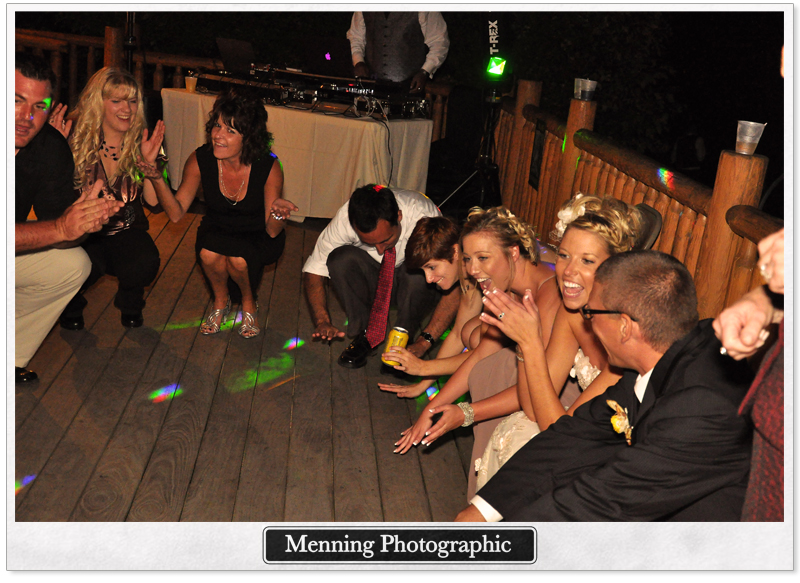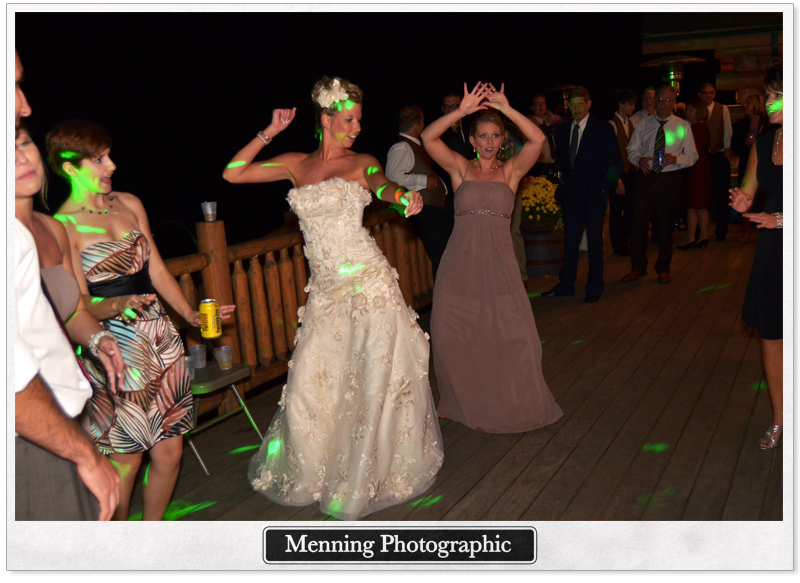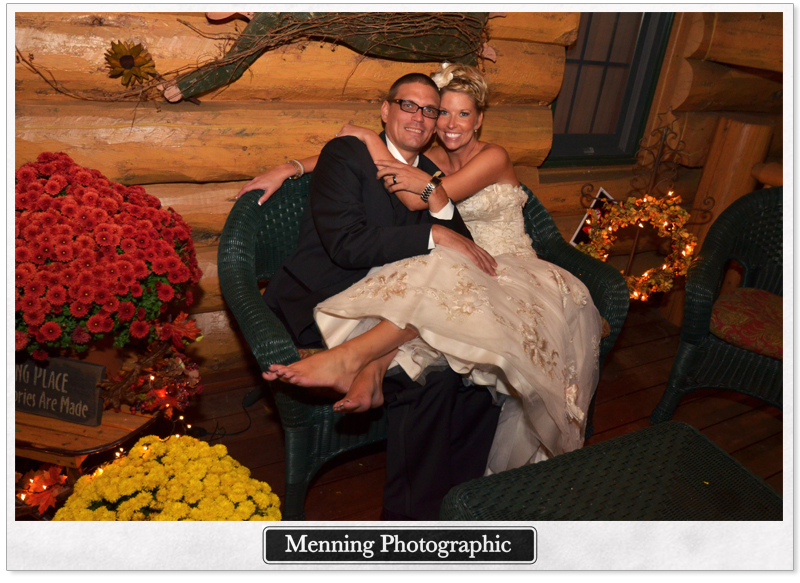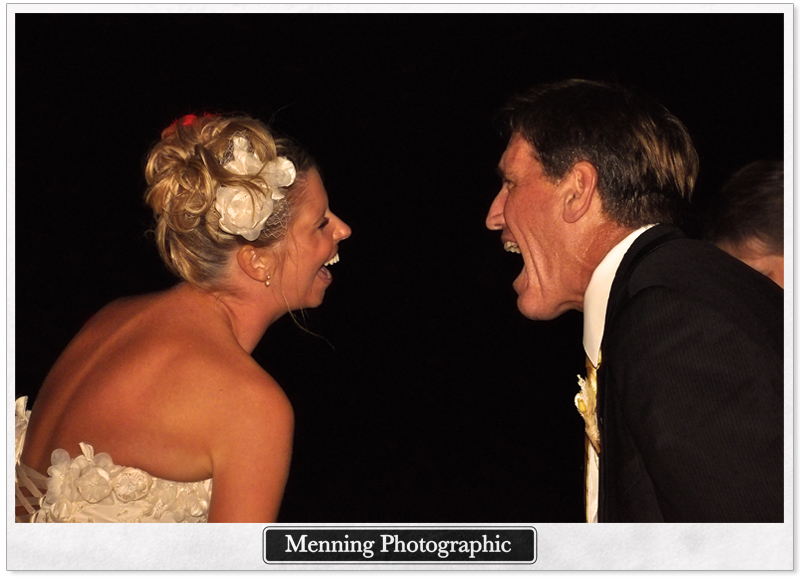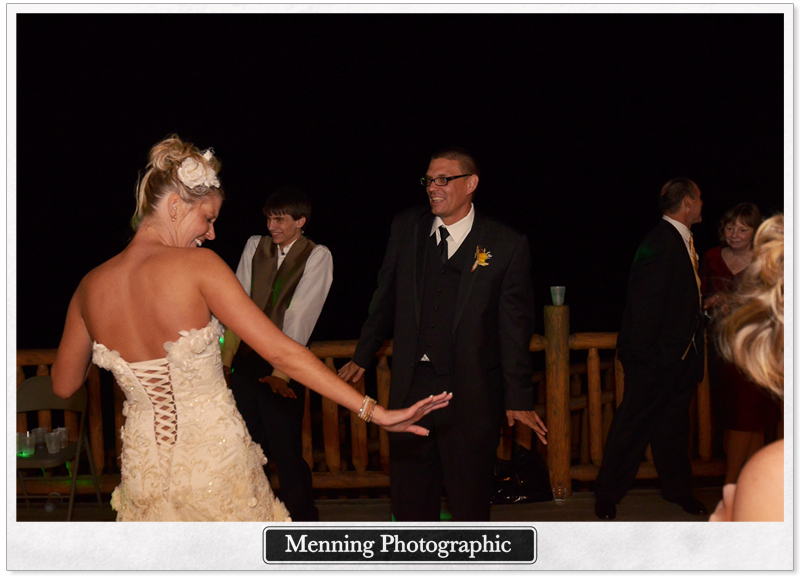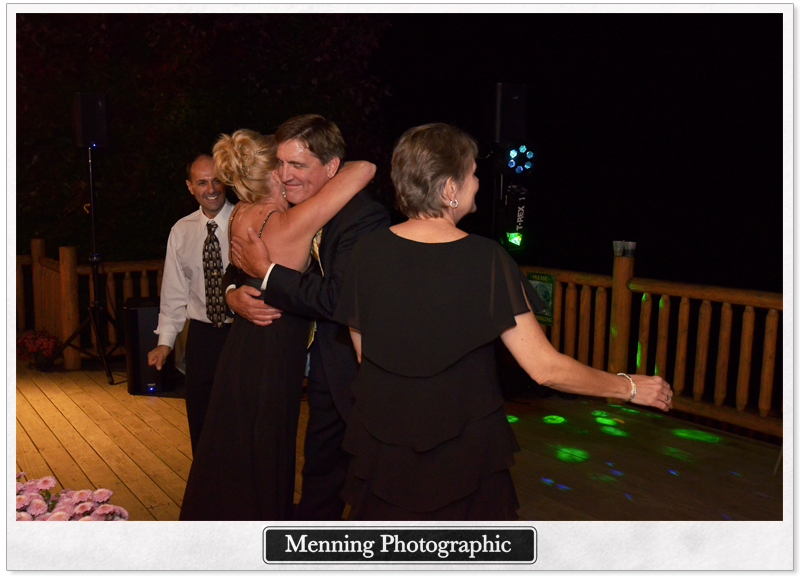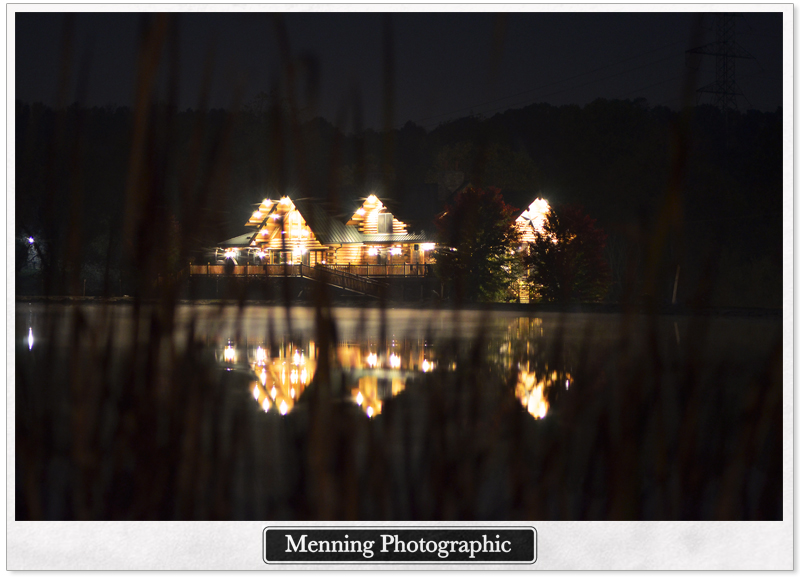 Romance at the end of the evening: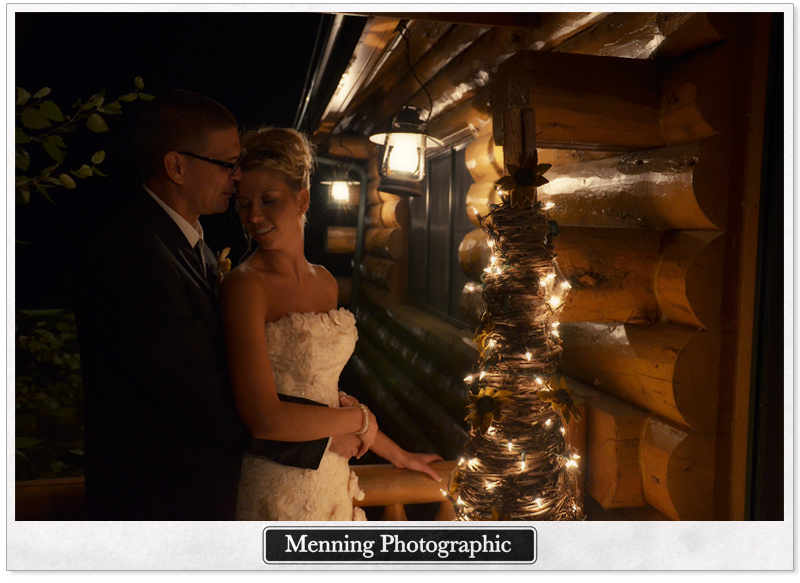 Sarah & Kevin, we had a wonderful time sharing your wedding day with you.