Ben and Katie are one of those couples. You know the ones…always smiling. They're so happy. When you're around them your face hurts from smiling so much. Â It's infectious. Â Their April wedding is bound to be a fantastic celebration of a forever love.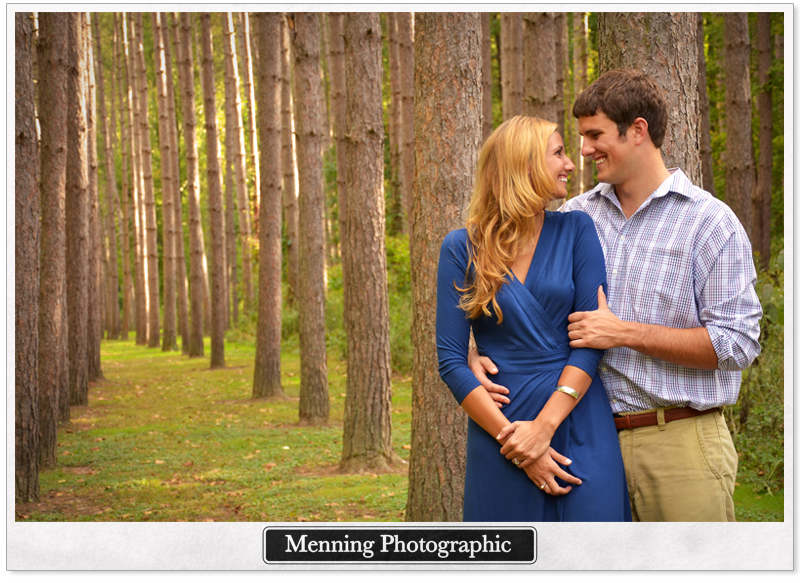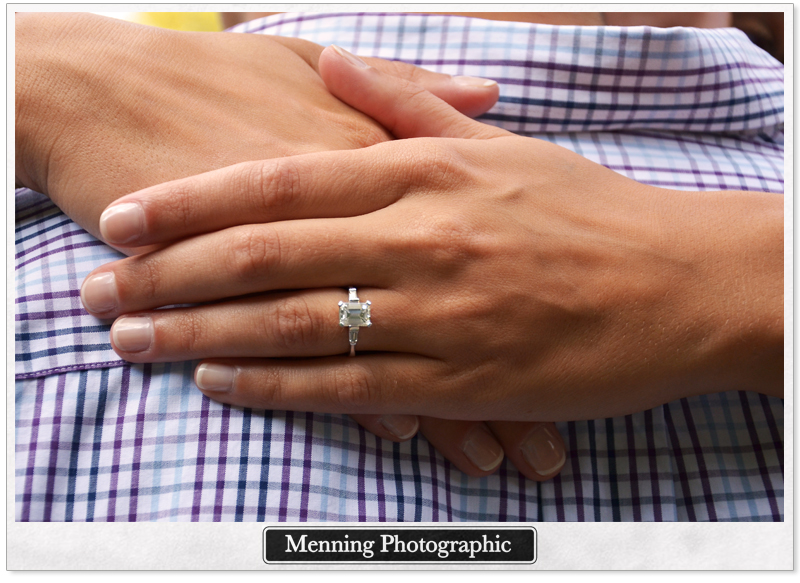 This spot is very near to where Ben dropped down on one knee and proposed to Katie. 🙂 Engaged couples: choosing a location that is meaningful to your relationship makes for heartfelt photos.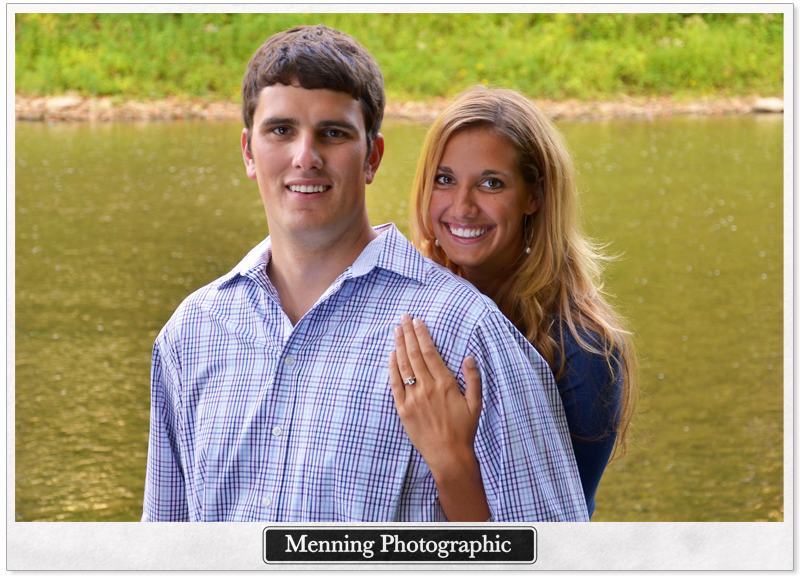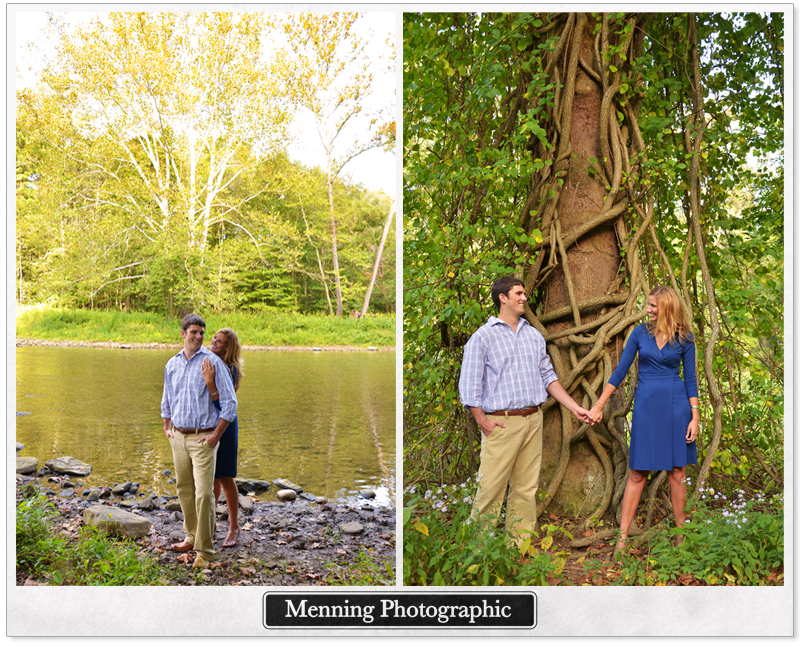 This session took place on September 18, 2011. It was that magical time of year when the leaves are just beginning to change and the light is oh-so-dreamy! Fall light is yummy and gives skin that perfect glow. (Not that these two needed any help in that department…they glow just glancing at each other!)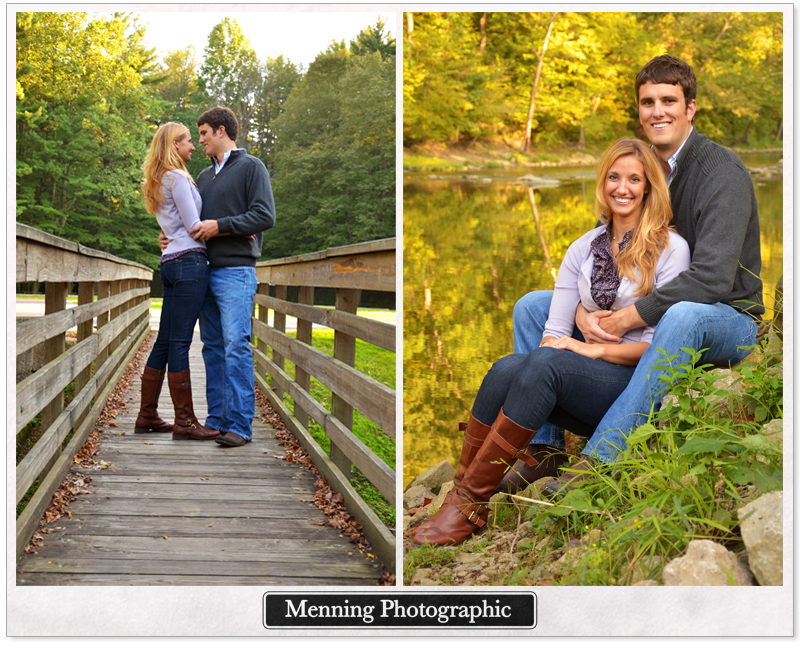 May I just say that Fall engagement sessions scream, "Wear some hot boots!" Â I love it!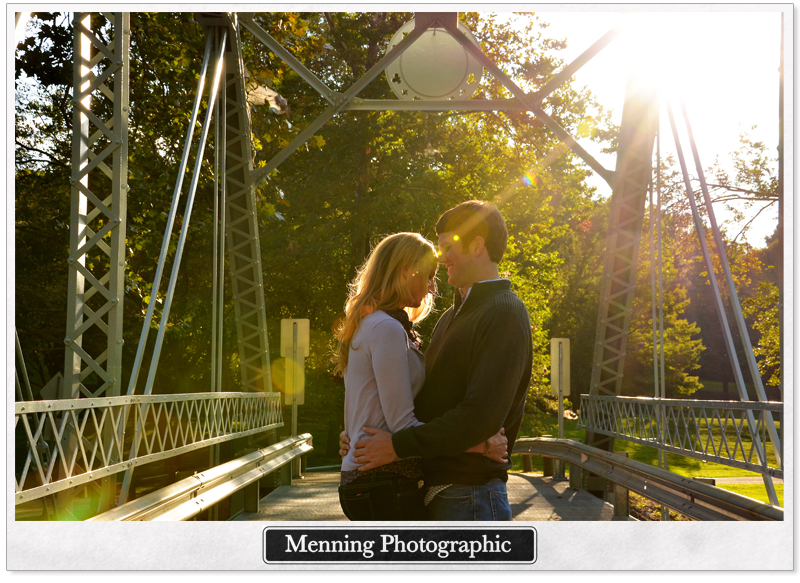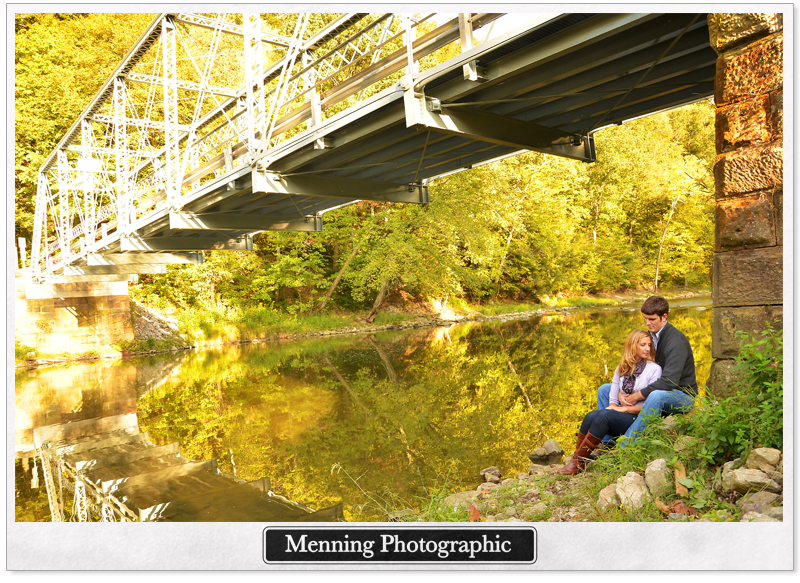 Katie is so beautiful- inside and out. What a gorgeous bride she will be!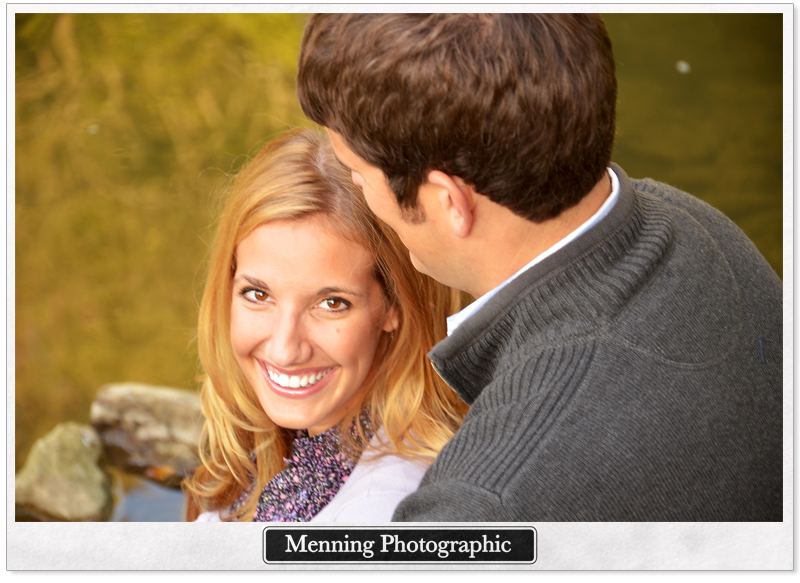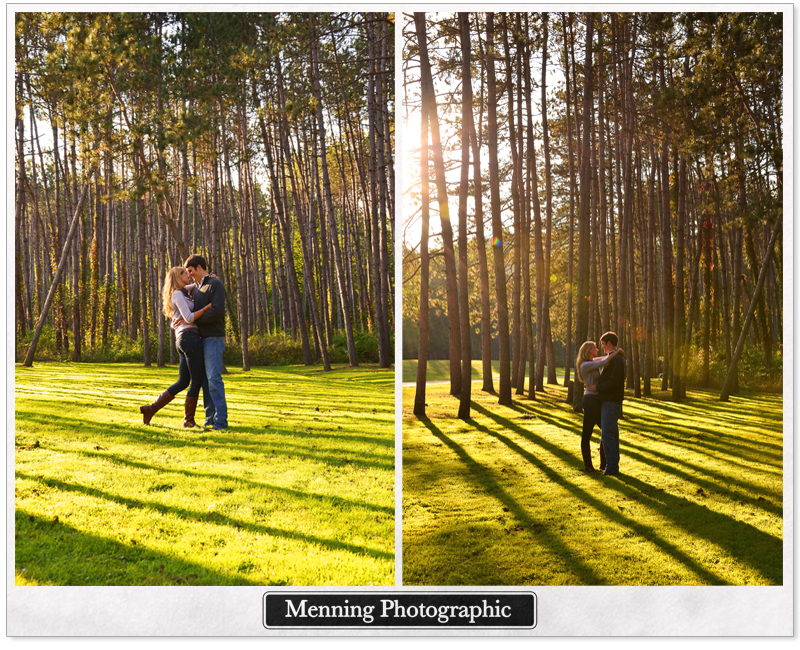 We barely had to direct them. This came naturally…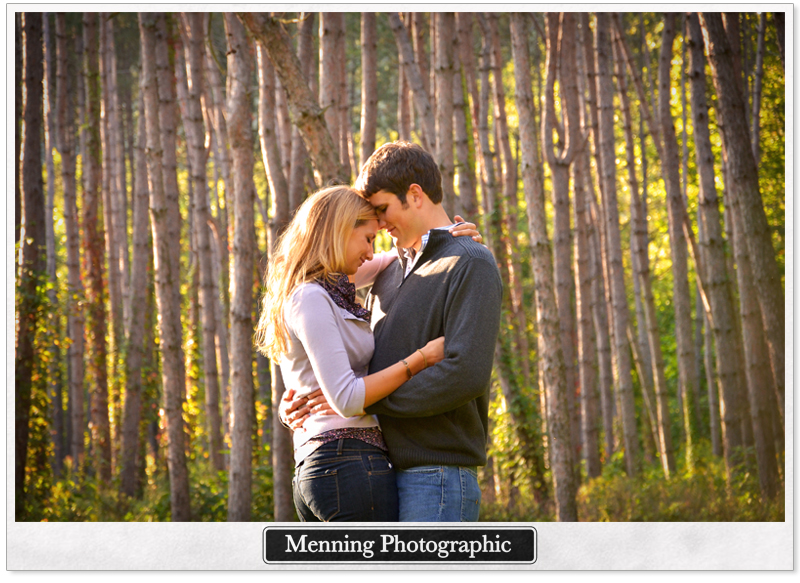 Thank you, Mr. Golden Sun.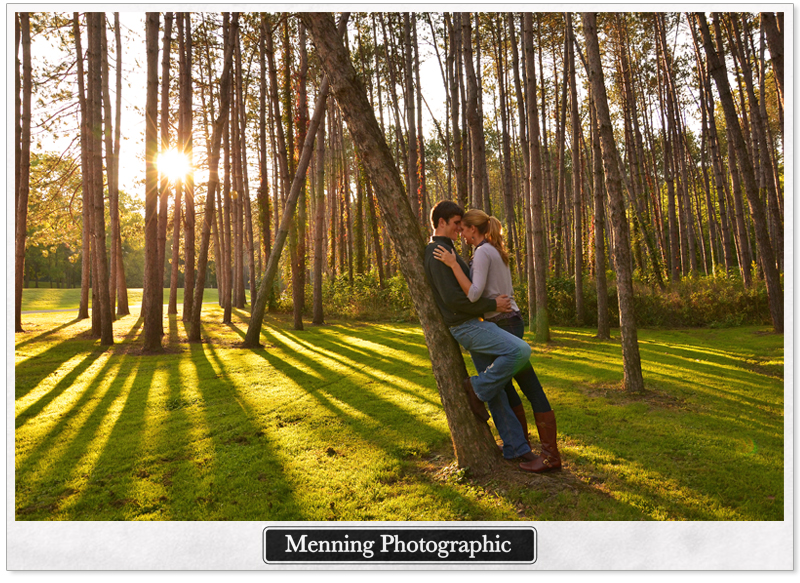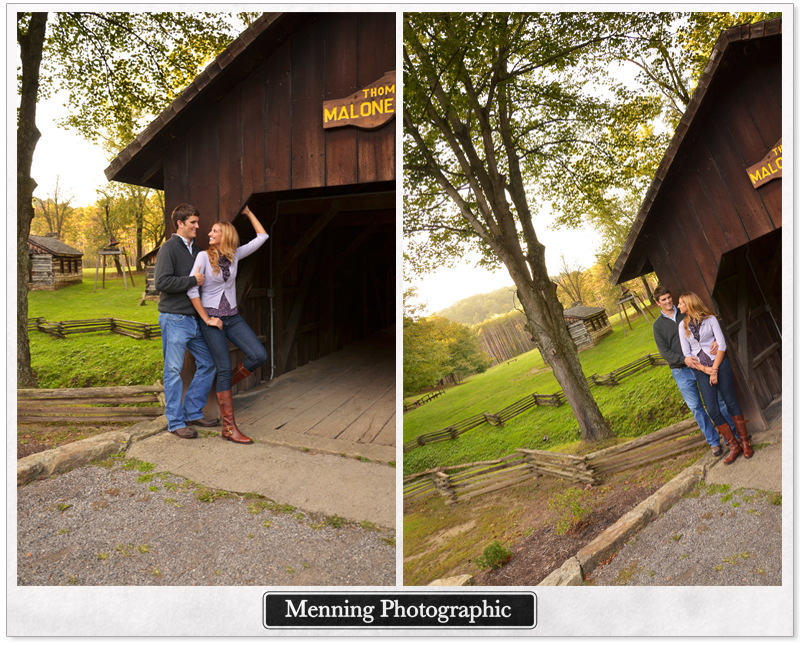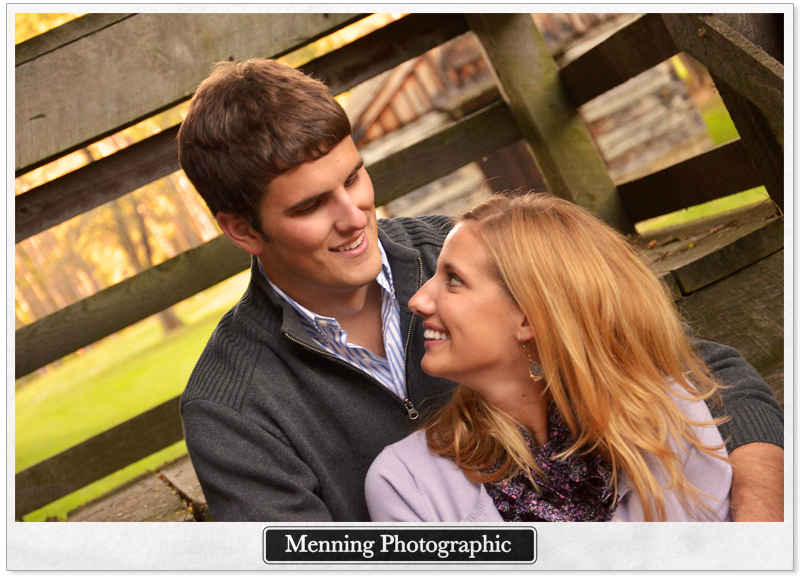 Boot eye candy: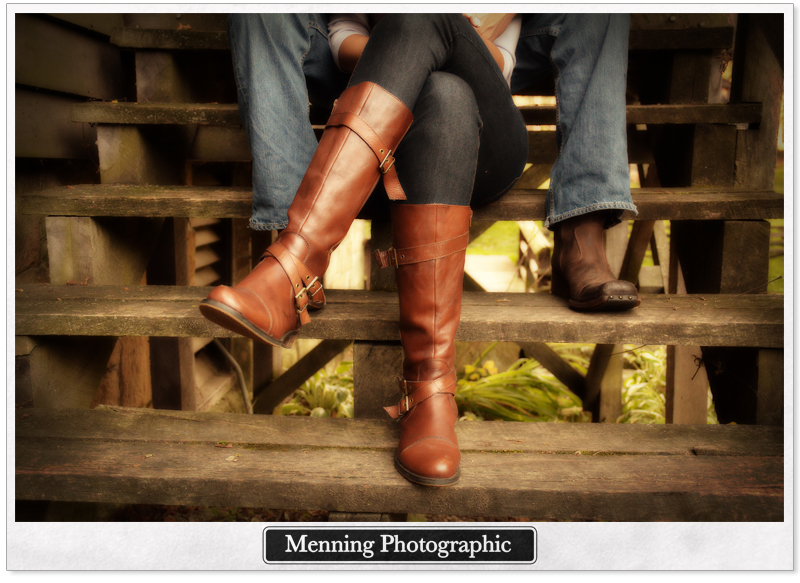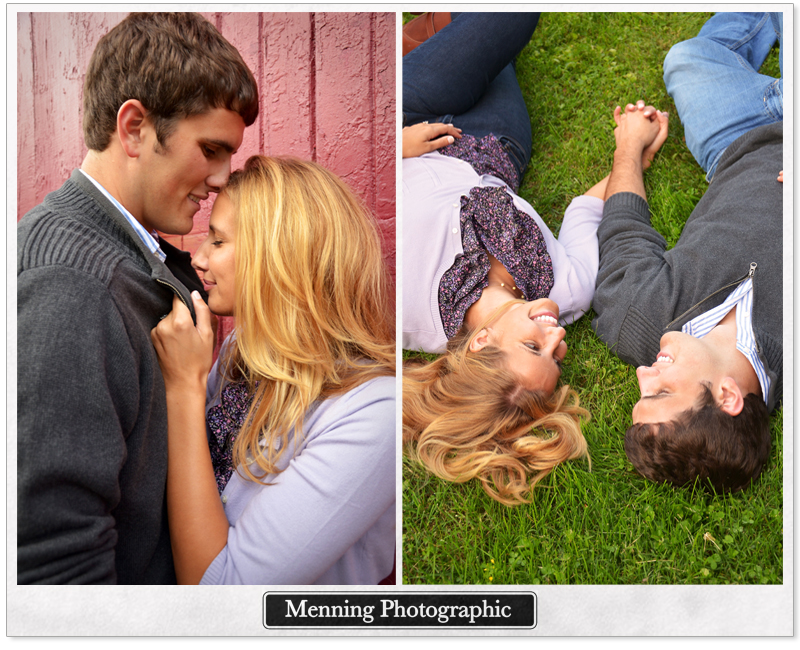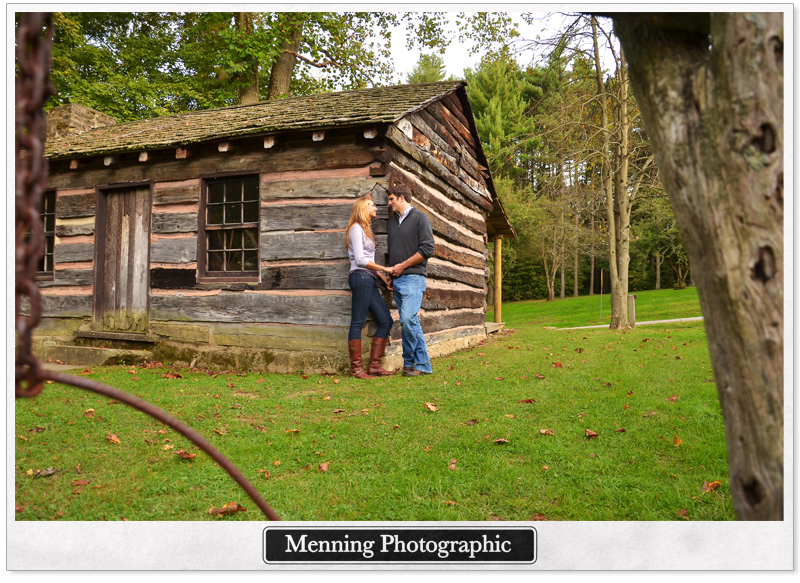 Wow, what an E-sesh! We enjoyed every minute of it. Stay tuned on the blog for their sure-to-be-lovely Spring wedding!